Introduction
We rarely review APS-C lenses here, but this tiny ultra wide angle looked so cute that I couldn't resist to have a closer look at it.
Sample Images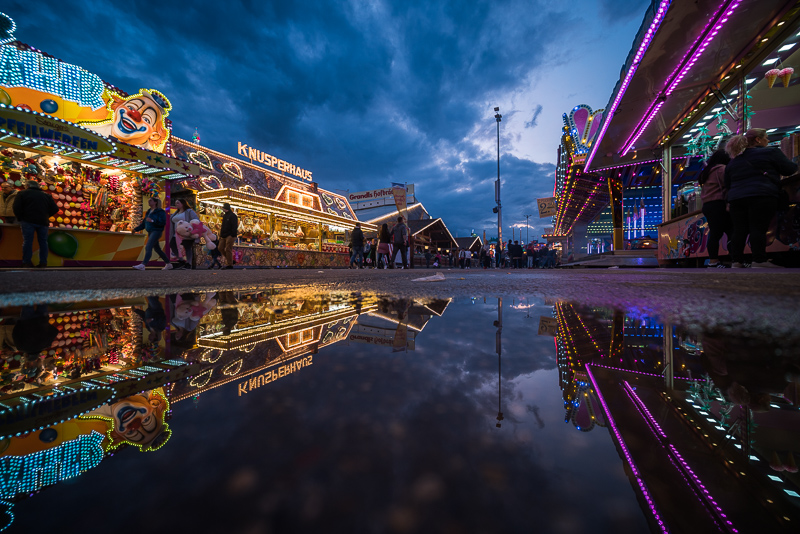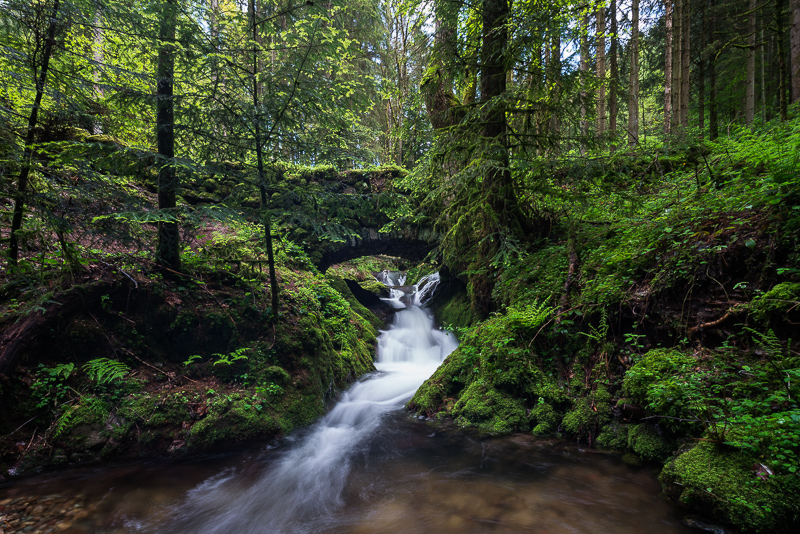 You can find most of the shots in this review in full resolution here.
Specifications / Version History
I am reviewing a final production model here which has the following specifications:
Diameter: 58mm
Field of view: 113° (diagonally)
Length: 58mm
Weight: 200g
Filter Diameter: 49mm
Number of Aperture Blades: 7 (straight)
Elements/Groups: 15/10
Close Focusing Distance: 0.12m
Maximum Magnification: ~1:9.7
Mount: E-mount
The lens is also available for several other mounts like Fuji-X, m43, Canon M and DJI DL.
The lens is available directly from the manfucaturer's homepage, amazon.com/amazon.de, ebay.com/ebay.de and B&H (affiliate links) and the price is $499/599€.
Disclosure
The Laowa 9mm 2.8 APS-C C-Dreamer was kindly provided free of charge by Venus Optics / Laowa for reviewing purpose for a few weeks.
Handling / Build Quality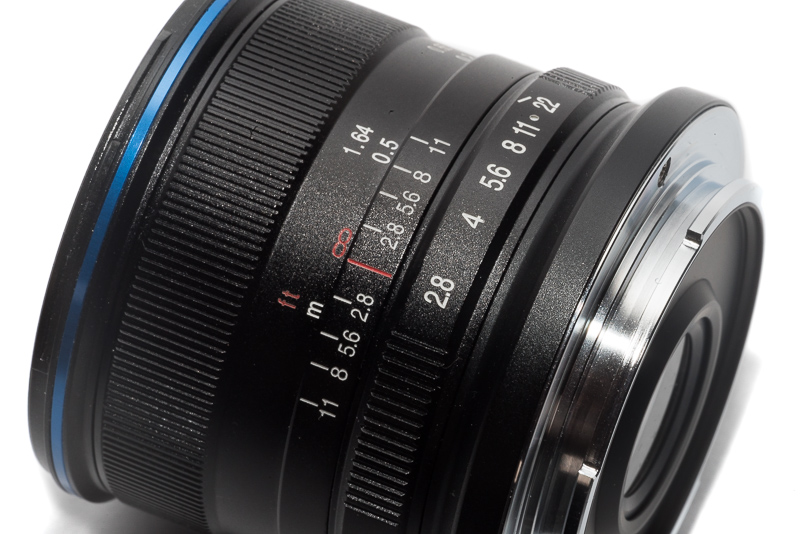 So far all the Laowa lenses I reviewed had very nice build quality and this holds true for this small APS-C lens as well. The outer casing seems to be made from a mixture of metal and high quality polycarbonate. It feels very dense and solid.
Markings are engraved and filled with paint.
The Laowa 15mm 2.0 offers a similar field of view when used on a full frame camera and despite also being rather compact this 9mm looks tiny next to it.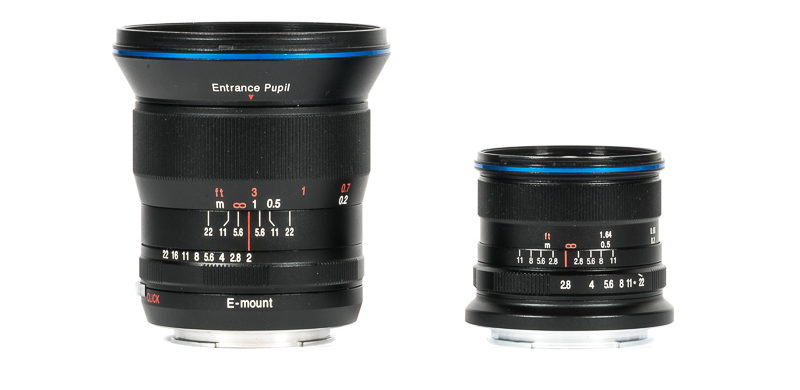 The focus ring has (for my taste) very nice resistance; a little more than the Zeiss Loxia lenses, maybe a tad less than the Zeiss ZM or Voigtlander lenses. The throw of the focusing ring is about ~160° from the minimum focus distance (0.12m) to infinity.
The aperture ring has one-stop click-stops and it takes about 45° from f/2.8 to f/22.
Unlike some of the other Laowa lenses this does not feature a de click feature for the aperture ring.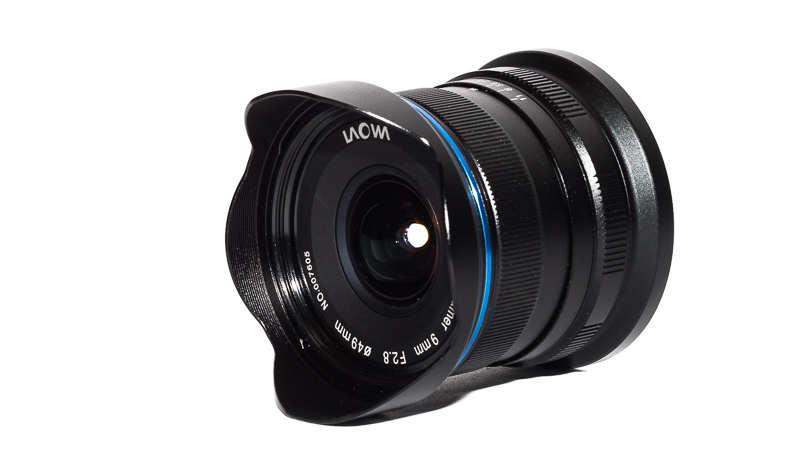 The lens does not feature electronic contacts to communicate with your camera, but a small metal bayonet type lens hood is part of the package.
Vignetting and colorcast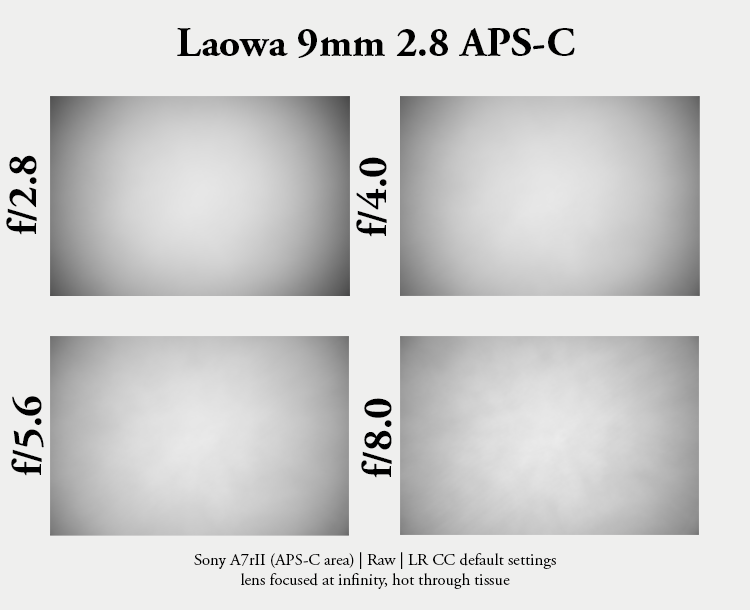 With small ultra wide angle lenses in the past we have already seen that vignetting figures are pretty high and won't improve that much on stopping down, this is also the case here.
Wide open there is very strong vignetting of 3.5 EV, at f/4.0 it is 2.9 EV and stopped down f/8.0 still 2.3 EV.
Also similar to the Voigtlander UWA primes and the other wide Laowa primes (12mm 2.8 and 15mm 2.0) this lens showed some slight green color cast in the corners.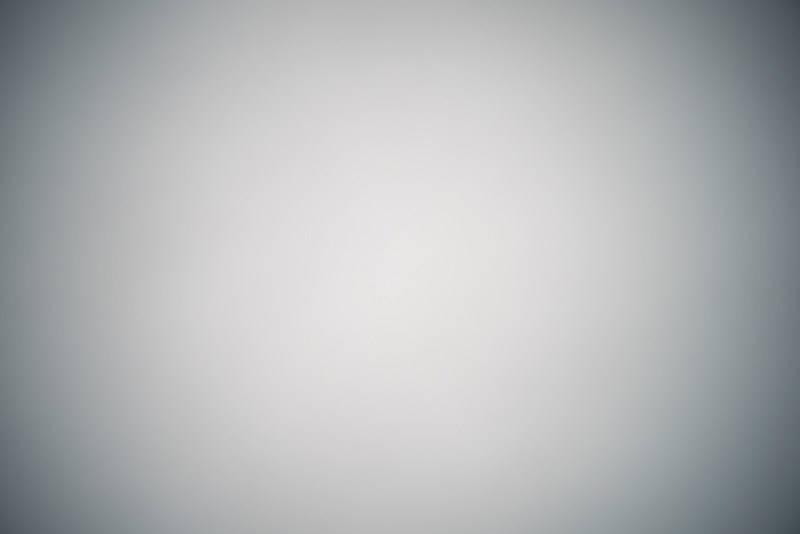 This is what this color cast looks like in a real world picture: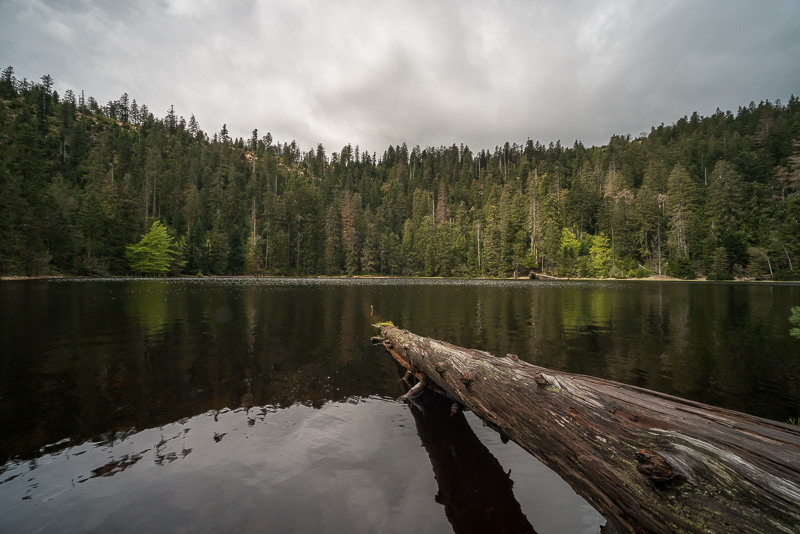 And if you think about using this lens on a full frame camera without crop mode, not a great idea: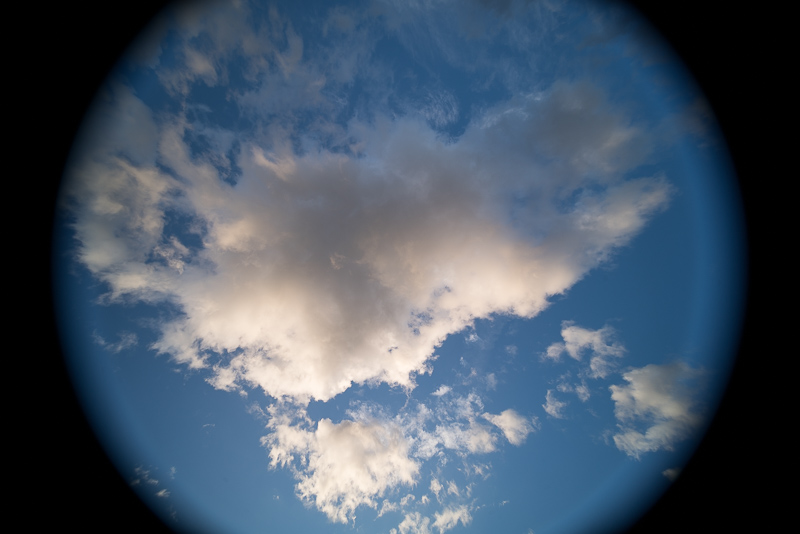 Sharpness
infinity
The lens is usable at f/2.8, but the corners are not great and a midzone dip is also noticeable. Stopping down to f/4.0 improves the corner resolution and greatly improves the midzone as well.
Due to the strong vignetting that is a bit lower at f/5.6 to f/8.0 I would stick to these aperture for landscape and architecture photography.
Exposure on corner crops has been lifted in post to reveal more details
close focus
100% crops from center, A7rII
With the minimum focus distance of just 0.12 m you can get really close to your subject. In the center the performance really good starting at f/2.8, stopping down barely improves the performance. Best across frame sharpness is reached at f/8.0 to f/11.
Distortion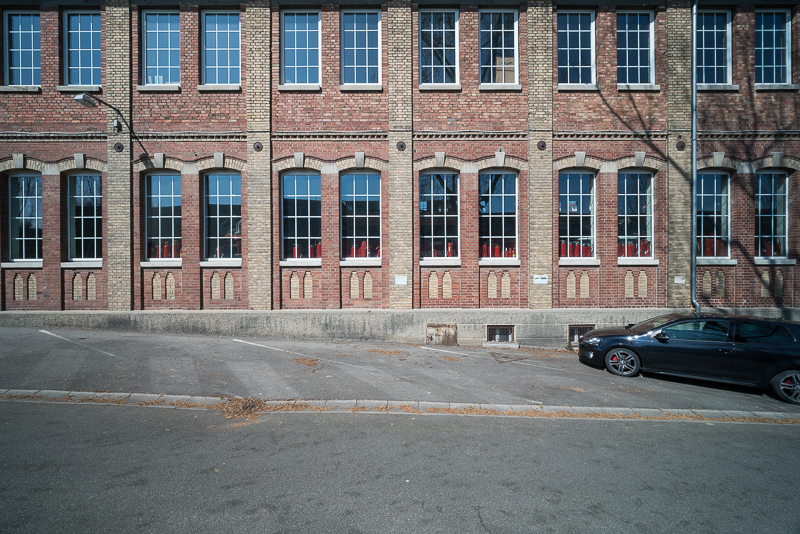 Like the 15mm 2.0 and the 12mm 2.8 this 9mm 2.8 is also part of Laowa's "Zero-D(istortion)" line, but surprisingly it is only written on the box, not on the lens itself.
Sunstars
100% crops from center, A7rII
Being one of the older Laowa lenses the 9mm 2.8 also features 7 aperture blades and not so well defined, rather fuzzy sunstars with rays of uneven length (see also my reviews of the 2/15 or 2.8/12).
This is a highly subjective topic so you might want to have a look at this article and decide for yourself, what you prefer.
Coma correction
100% crops from extreme corner, A7rII (crop mode)
Coma correction is quite okay actually. Wide open there are slight deteoriations of point light sources visible but stopped down to f/4.0 those also mostly go away.
Flare resistance
With the sun inside the frame the lens is not exactly a strong performer. Especially wide open you can catch frame filling ghosts. Stopping down improves the situation only slightly.
You can often improve the situation a bit by slightly adjusting the framing though.
Chromatic aberrations
lateral
Sony A7rII | Laowa 9mm 2.8 APS-C | 9mm | f/8 | CA 100% crop before/after APS-C corner
For a lens this wide the lateral CA are on a very low level. Good performance!
longitudinal
As this is a very wide and rather slow lens longitudinal CA (loCA) are nothing to worry about.
Alternatives
Samyang 12mm 2.0:
This lens is a stop faster but the difference in focal length is also more significant than you might think. In my opinion this is one of Samyang's better lenses. If you mostly want an ultra wide angle lens for landscape astrophotography it might be the better choice. While still reasonably sized it looks quite big compared to this 9mm lens though and I cannot tell you how they compare in detail.
buy from ebay.com / amazon.com / amazon.de / B&H (affiliate links)

Sony E 10-18mm 4.0 OSS:
This lens does not only offer auto focus but even an in lens image stabilizer (OSS). It is about 50% more expensive, 1 stop slower and not as wide but allows you to zoom to 18mm and seems to offer better flare resistance. If you are not sure yet about the focal length you want or need this is a good choice if you don't plan on doing landscape astrophotography often.
buy from ebay.com / amazon.com / amazon.de / B&H (affiliate links)
Conclusion
good

resolution

correction of CA

minimum focus distance

distortion

build quality

size/weight

average

contrast
flare resistance (compared UWA zooms)
coma correction
sunstars

not good

no exif data

vignetting

color cast in the corners

flare resistance (compared other modern UWA primes)
The first party manufacturers only rarely release prime lenses specifially designed for their APS-C cameras these days. Luckily some of the third party manufacturers are filling those gaps.
For Sony E-mount the Laowa 9mm 2.8 does not even have a real competitor: the only Sony ultra wide angle lens for APS-C is the slower, bigger and more expensive 10-18mm 4.0 zoom. Samyang has the 12mm 2.0, but that is a vastly different focal length already (we also have that 16mm 2.8 in combination with the x0.75 wide angle converter, but I have never heard anything good about it).
I really liked being able to capture such a wide field of view with such a tiny lens. The resolution is already quite good in most parts of the frame at f/2.8 and stopped down to f/8.0 it is offers a very even across frame performance. I did find myself pushing contrast a little more in post compared to other modern lenses though.
The vignetting is really high even stopped down, we already saw that behaviour with the small full frame ultra wide angle lenses from Voigtlander. But the biggest downside of this lens is probably the flare resistance: the contrast does not take a noticeable hit but you can easily catch frame filling ghosts and a slight reframing will sometimes not or not fully solve that problem.
Nevertheless this lens can be a nice addition to many APS-C kits: if you are using the three f/1.4 Sigmas 16/30/56mm this lens fits right in there in terms of focal length. Same goes if you are using the 4/16-70mm zoom.
This lens is so small and light, it will easily fit a way into your bag.
The lens is available directly from the manfucaturer's homepage, amazon.com/amazon.de, ebay.com/ebay.de and B&H (affiliate links) and the price is $499/599€.
Sample images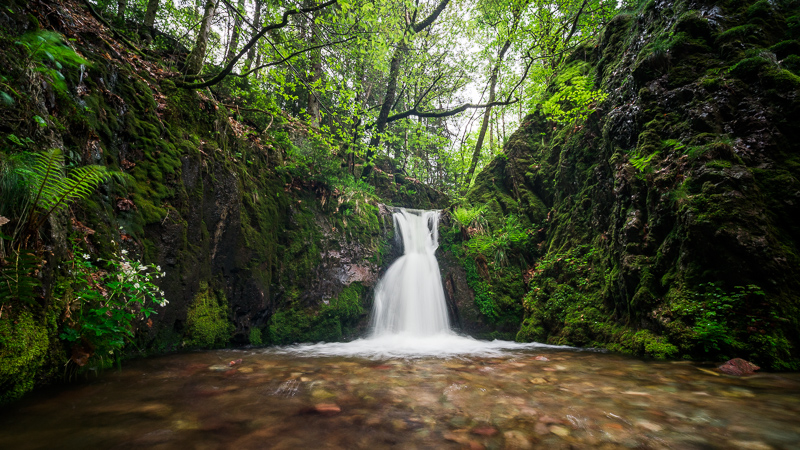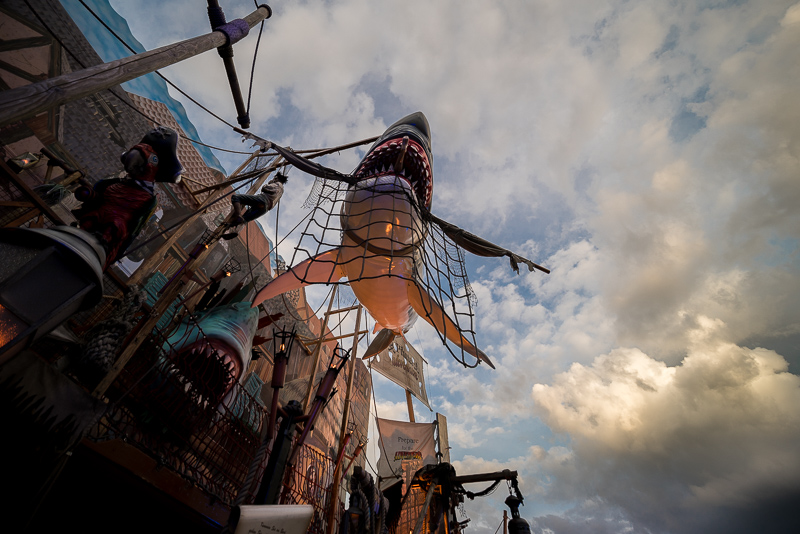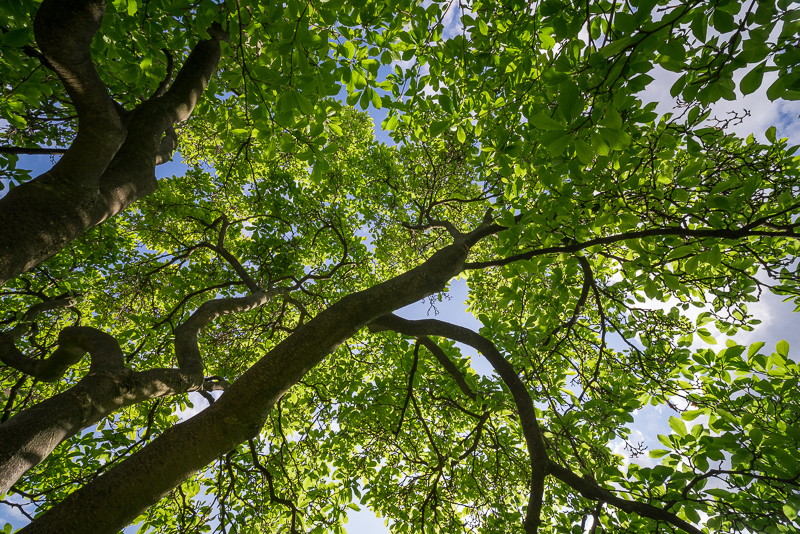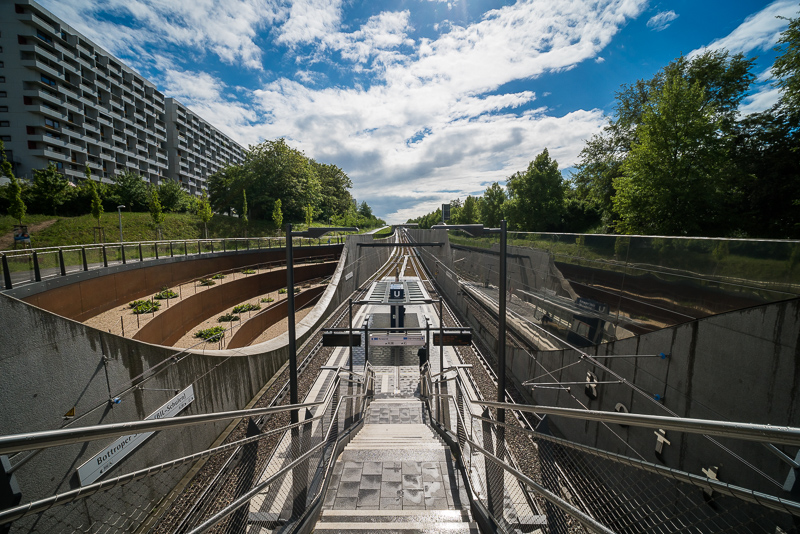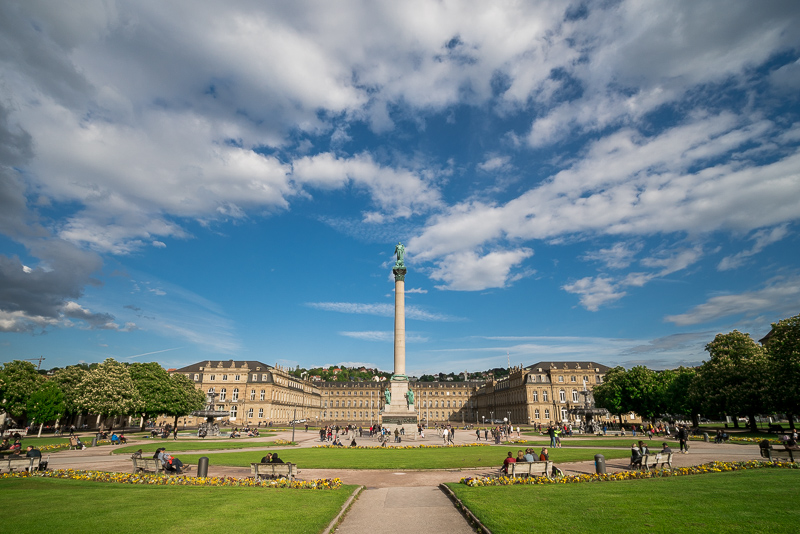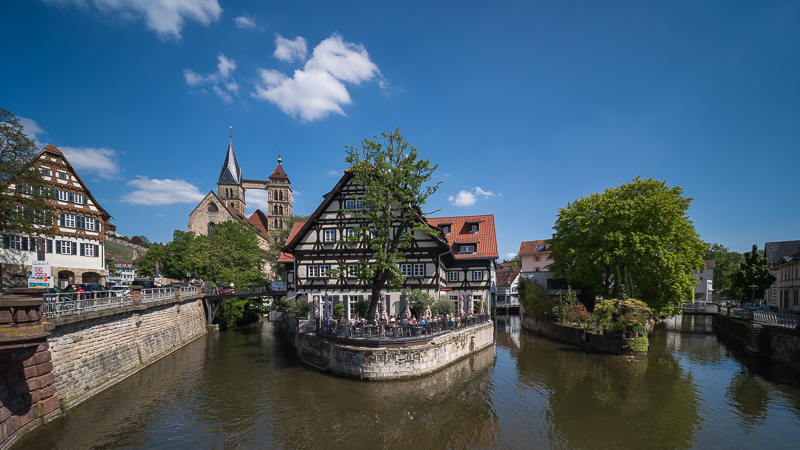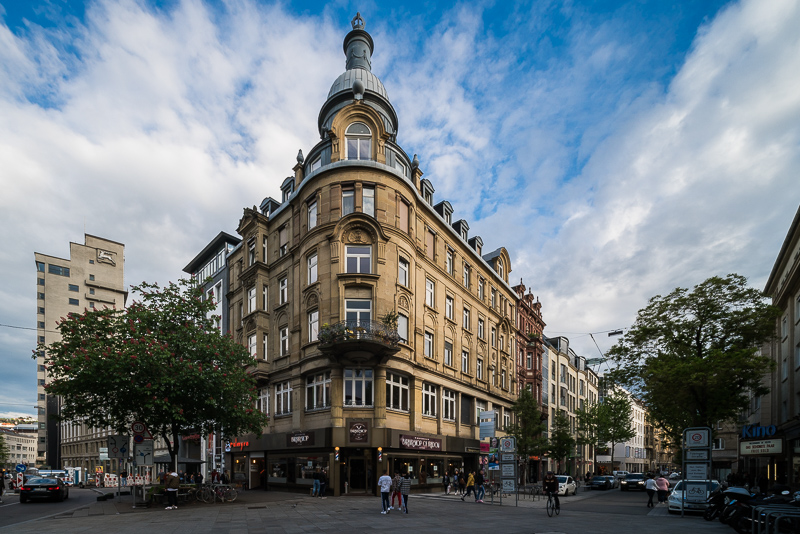 You can find most of the shots in this review in full resolution here.
Further Reading
Support Us
Did you find this article useful or just liked reading it? Treat us to a coffee!


via Paypal