Better late than never: We wish all of our readers a great and succesful year 2017! Thank you for reading our blog and for all your contributions and comments. This is our retrospective conclusion of the favorite images that we took in the passed year.
Phillip's 2016
2016 was a very eventful year for me. Not all of those events were pleasant but photography was always a great compensation even in stressful times.
The blog is more about gear than about photography and I view my obsessions with gear and photography as two more or less separate hobbies of mine but it is also a pleasure (most of the time at least, the G 4/70-200 review which has been in the making  for months now has been very frustrating to so far ;)) for me to discover new lenses, to share my experiences and to receive the great feedback I get here.
In early 2016 I also made the lucky decision to invite Jannik and Bastian to join the team of this blog. In them I have found two soulmates who are as crazy about lenses as I am. Behind the scenes we constantly discuss gear, photos and articles which is a great source of motivation. And of course both have since then written many well received articles and together we can bring many more lenses to your attention than I could alone.
I like this pictures because it shows a perspective I hadn't discovered before on a route I had taken a hundred times before . While most of my images show nature without any obvious human interference nature has been cultivated by men for a very long time where I live. So 20 m behind where I stood when I took this image there is a smaller street and 200 m in front of me there is a large street but none the less I found this moment of beauty and calmness. There are few things as enjoyable as sunrise walk on a clear frosty morning with a lens as great as the the Pentax SMC K 3.5/28.

After a long winter I was very  glad when spring with it's light and colors arrived. This image was taken with the Zeiss Makro-Planar 2/100 in a lush meadow maybe half an hour after sunrise.
I spent my summer holiday with my SO in Wales. We stayed a few  days in a great little hostel above Barmouth and fro here it was just 10 minutes by food to a great spot. So I usually got up around 5 AM, walked up the mountain and enjoyed the sunrise. This is a great way to enjoy some intensive photography when traveling with a partner who isn't as enthusiastic about photography as you are. On that trip I also learned to appreciate the FE 4/16-35 more than I had before. It's versatility is great when you explore a space you haven't seen before.
And it was winter again. So I did what I usually do, I went on a morning stroll near home with my repurchased Voigtlander 1.7/35 and discovered yet another subject I hadn't seen before.
Bastian's 2016
Being invited by Phillip to write articles for this blog definitely made all my lens testing (which I have done before already, but for mostly personal use) more worthwhile and useful 🙂
I had the plan to go somewhere I haven't been before each month of 2016 – and luckily this more or less worked out in the end – so I got to shoot and experience many wonderful places. But this also makes picking just 4 quite the task, so I decided to pick the ones with special meaning to me.
The first one is a shot of the milky way from Tenerife. It was the first time for me being somewhere with almost no light pollution and such a clear view: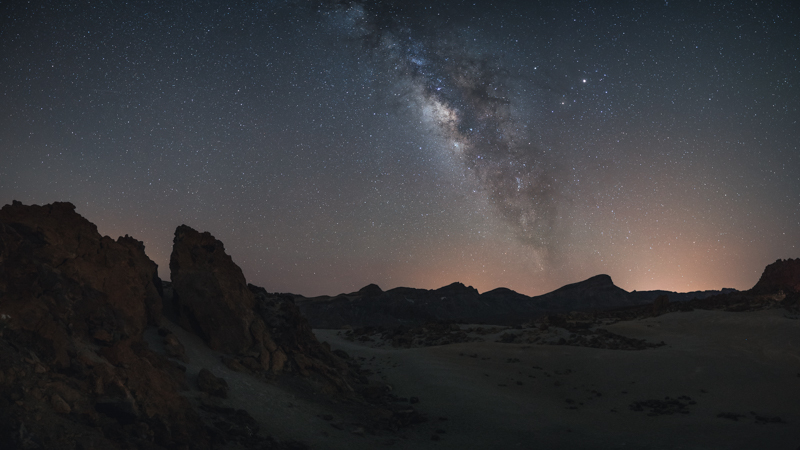 The second one was taken in Vernazza, Italy. It is special to me as it was pretty much the reason for me to fully switch from Nikon to Sony. To be more precise, the Zeiss Loxia/ZM lenses are the actual reason. For architecture, landscape and cityscapes I much prefer their rendering to everything the Nikon lenses ever gave me: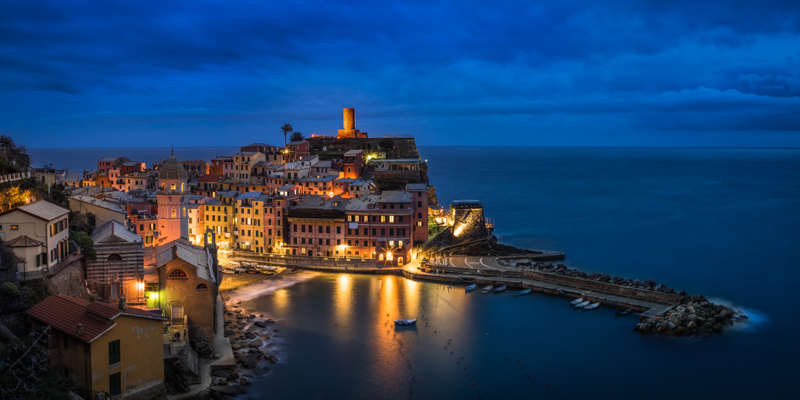 The third one shows the Queensferry Crossing currently being built near Edinburgh. The company I work for is part of the construction team and so I was visiting the site two times in 2016. In Scotland the weather is not very photographer friendly most of the time, so I was very lucky to capture this shot with the Voigtländer 10mm 5.6 a lens that literally opened up new perspectives:
The last one is a portrait that stands as a represantation for all the wonderful people I got to know in 2016: Phillip and Jannik, Ray and the whole NiSi Filters team including ambassadors and  all the people that allowed me to use their photos in my reviews, especially Dori with her gorgeous selfmade costumes of which you can (partly) see one in this photo: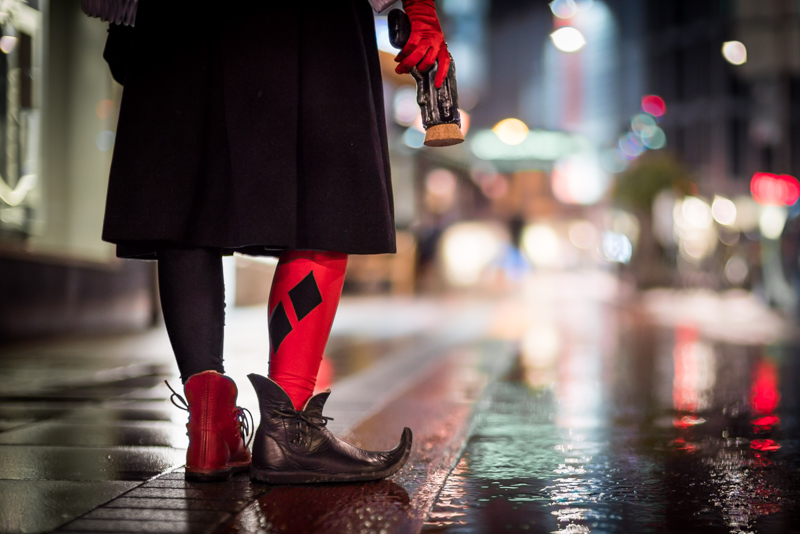 Jannik's 2016
The biggest event that has happened in 2016 was definitely the birth of my lovely, beautiful, tough and happy son (on my birthday). That's also the reason why I didn't find the time to keep the review work up from may until 2017. It was a beautiful but also a very challenging time for us and it has definitely changed my life forever in a great way. I want to use this occasion to thank my wife Alexandra and him for everything that we've experienced together and for the unconditional support of my work and my art. Furthermore, I want to thank Phillip and Bastian to compensate my absence with many great and informative articles.
While my photographic 2016 consisted mostly of family photography (that I share no more than fractionally with the public), I want to summarize this year like a lens geek – with my favorite lenses of 2016:
Samyang 2/135: Although I didn't keep this lens (I've just owned too many at this time), I miss it quite a bit. It's sharp like a Japanese ninja blade and exceptionally well corrected for every kind of chromatic aberrations. The image "Frosty Branches" looks amazingly clean, and only a lens like this could have been able to take it in that way.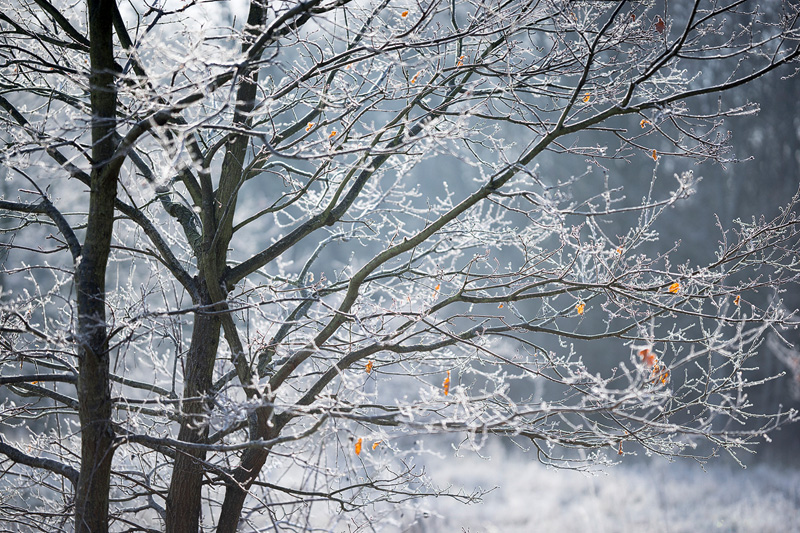 Zeiss Loxia 2.8/21: Long term readers of this blog remember, that I have struggled with the review of the lens (which was my first review here) due to decentering. After the bug got fixed, the lens has become one of my all time favorites and rewards with sharp, contrasty, mostly flare-free and colorful images. Although the sun stars are one of its best aspects, my favorite shot with this lens of 2016 is sun star free 😉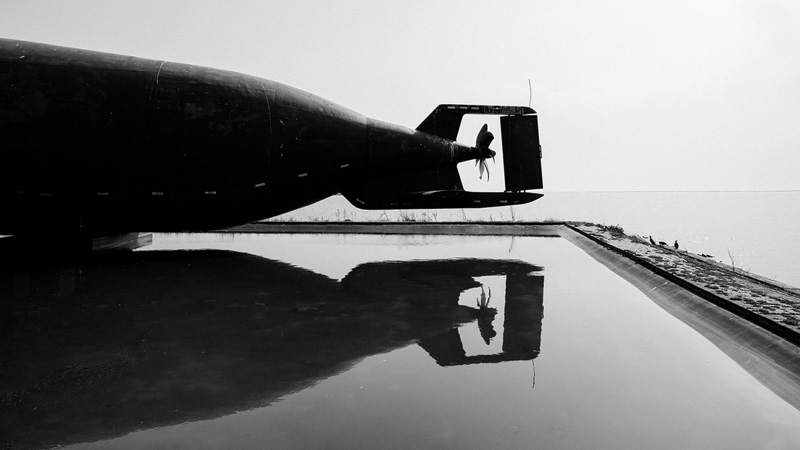 Sony FE 2.8/24-70 GM: This is my new swiss knife,  a versatile, very high performing zoom lens. This is my most important lens at the moment and I have built my current kit around it. It gives me the ability to switch quickly between family and landscape photography without making too many compromises. In the shot "The Concert Hall", I used a smoke bomb to emphasize the rays on the window and to give the shot a mystique character. I didn't know how the smoke will behave and with the zoom function, I framed it ideally before the smoke was gone again.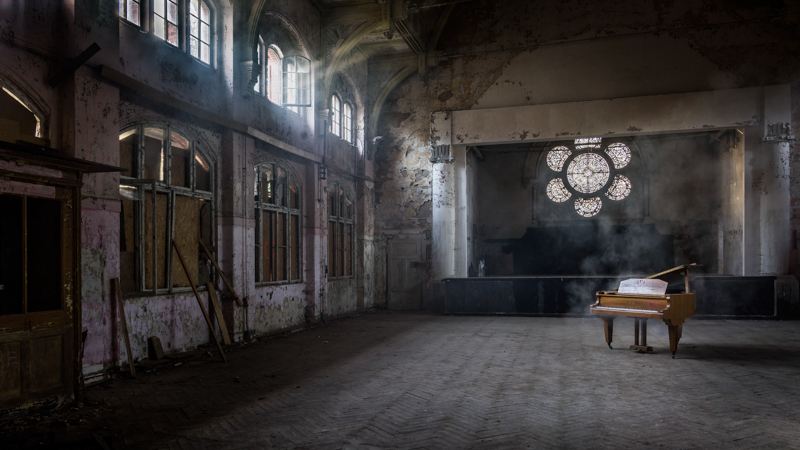 Sony FE 1.4/85 GM: Although I didnt' review it yet (coming in first quarter of 2017), I have used this lens quite extensively in the last quarter of 2016 and it has quickly become one of my most used lenses. Users of this lens will know what I mean when I say that it has some kind of a "special flavor". The gentle rendering can be quite the opposite of the poppy Zeiss rendering in some situations and even this stopped down shot shows this (although the light plays an important role too):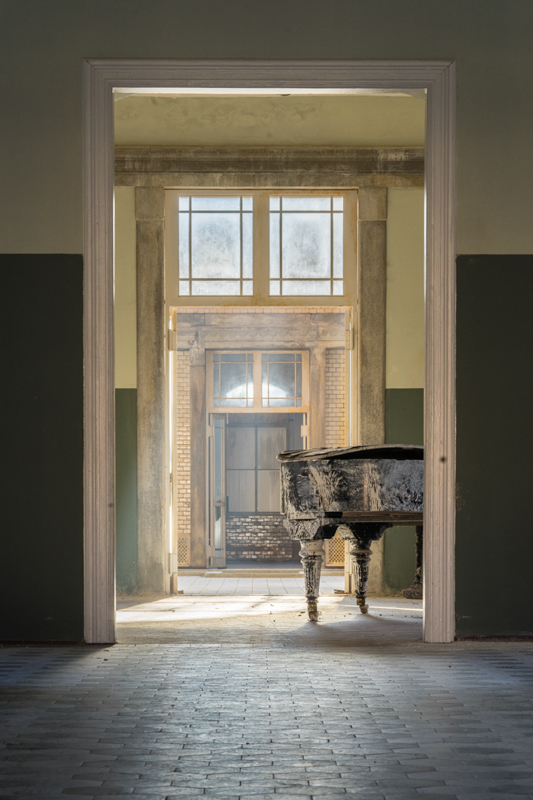 The following two tabs change content below.
The Team
The team, that are four gearheads: Bastian, Jannik and Phillip from Germany as well as David from Australia. All like to use manual lenses and have a passion for the outdoors. None the less they are specialized in different areas so they can provide you with a wider perspective.