Introduction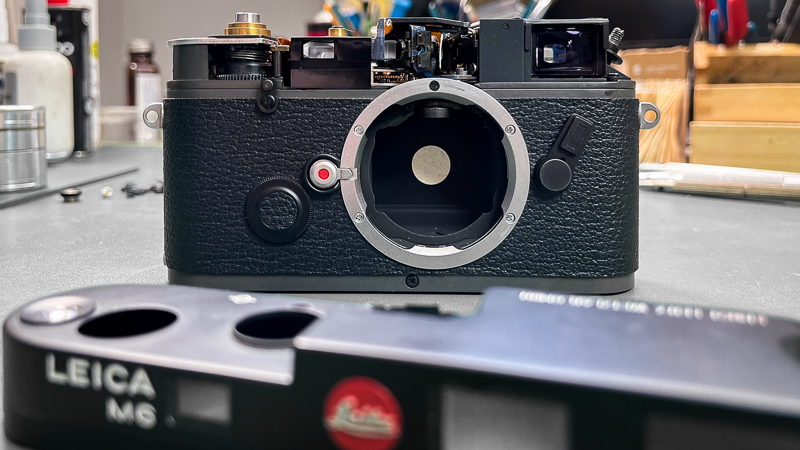 It has been two months since the second part of this series so some of you might have thought the analogue adventures already terminated, but the truth is "getting things fixed" took way longer than initially expected. So this time let's have a look at these things and if you can learn anything from my mistakes.
Framelines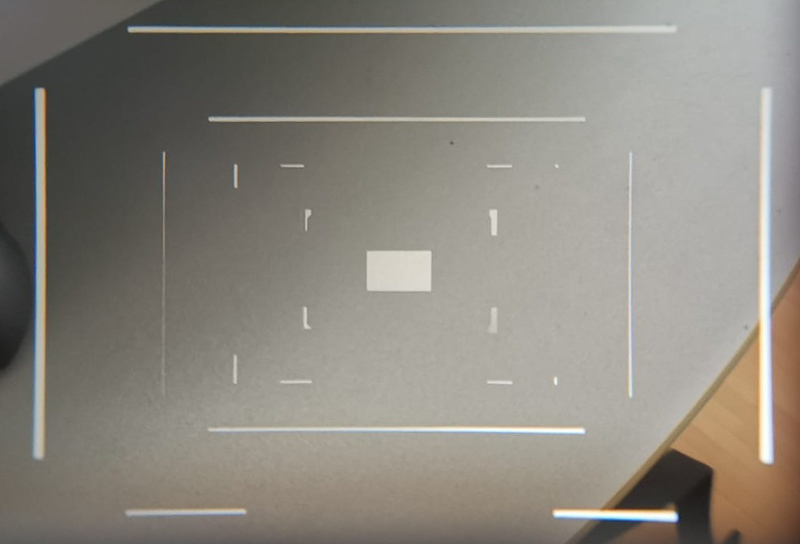 As I have already shown you in Part 1 the Leica M6 had faulty framelines that were supposed to be fixed under warranty, so this was the first thing I took care of – or rather tried to take care of.
I also told the repair guy about the rangefinder calibration issues, but he would have only been able to fix the infinity setting (which I already did myself before that) and told me adjusting close range can only be done by Leica in Wetzlar (wrong) and no independent repair guy would even attempt doing that (also wrong).
So I decided to keep it at fixing the framelines there. At first sight it looked like he has done a good job, but more on that later.
Rangefinder calibration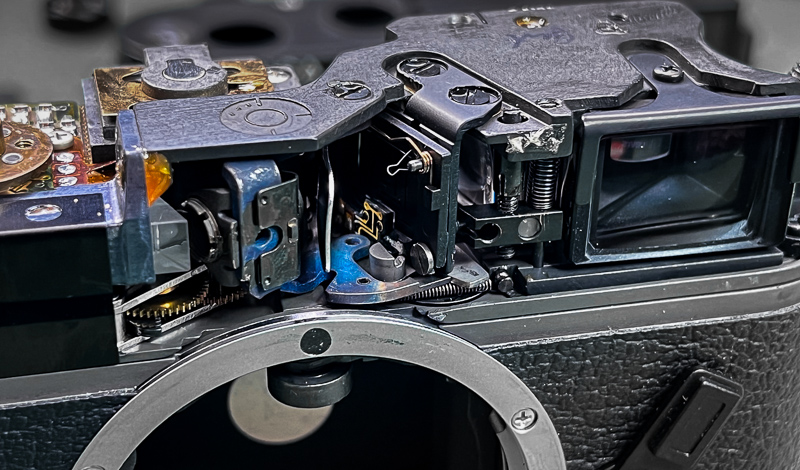 For the rangefinder calibration I was looking for someone who knows what he is doing and can properly calibrate the camera so it will be accurate enough to use lenses like a 75mm 1.5 or 90mm 2.0.
I have been a long time follower of Amsterdam Camera Repairs (ACR) on Instagram and had the strong feeling this guy (Alan) actually knows what he is doing, so decided to ship the camera to him.
After receiving the camera he confirmed the backfocus I was experiencing and said he can fix it, but this wasn't all what had to be done, as I was about to find out soon.
Shutter speeds
Very often on purely mechanical cameras the fastest shutter speeds are off and based on my impression of the first repair guy (and the "shutter speeds adjusted" line on the invoice) I told Alan to check this as well. And also the light meter, while we are at it.
The light meter was fine, but the fast shutter speeds were off. Let me quote Alan here: "I also checked your shutter speeds and they are not correct – particularly the high speeds of 1/250s to 1/1000s. The shutter is consistent, but not very well calibrated. The speeds are inaccurate and uneven (the curtains have not been balanced), meaning that you may experience exposure problems. It appears that the shutter was calibrated without the use of a shutter tester."
Have I been surprised by this? Not really. Of course we decided this had to be fixed.
Framelines (again)
Before returning the camera to me Alan did what looked to me like a very thorough check up, meaning he shot an actual roll of film to check if everything is working as intended.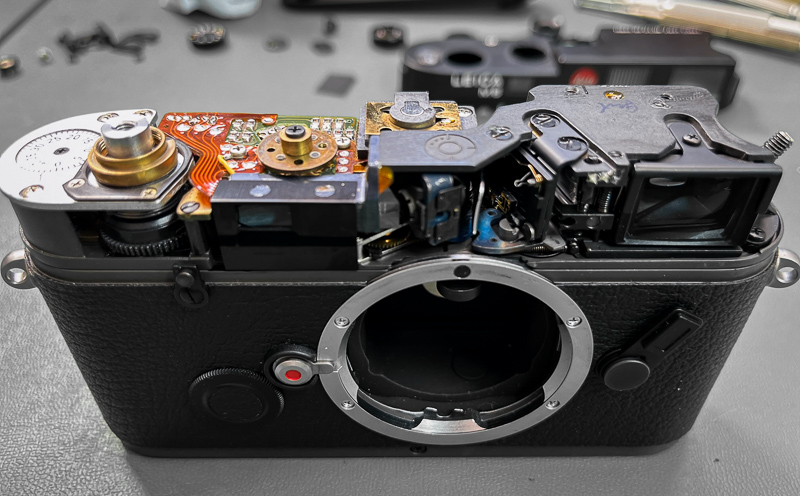 He noticed, that the framelines/masks are sometimes sticky, especially when going from a 28/90mm lens to a 50/75mm one. At this point: am I surprised the framelines haven't been properly fixed the first time? Not at all.
Alan told me he overlooked this during his initial check up and fixed it without charging me for it. That is some dedication and service rarely experienced.
Lessons learned
Because there were more things to fix than we initially thought the whole turnaround took way longer than expected, but I can definitely recommend to contact Alan if you have issues with an analogue camera that you want properly fixed. And follow him on Instagram, there are always interesting posts/stories if you are into old cameras and/or mechanical engineering.
What else can we learn from this? If you buy an analogue camera from a shop that gives warranty and tells you the camera has been serviced before, maybe ask by whom and check his google ratings before putting your money on the table. It might save you a lot of trouble.
What's next?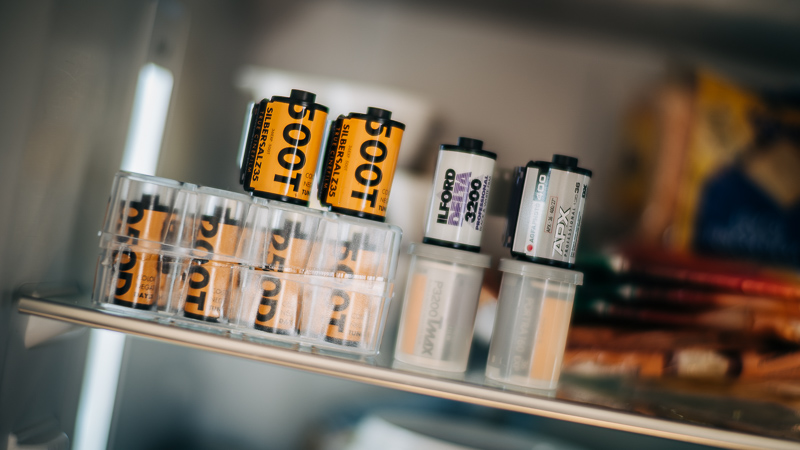 In the meantime I gathered plenty of different 35mm films, so I hope now is finally the time to use them – and that the next part will contain more actual pictures.
Further Reading
Support Us
Did you find this article useful or just liked reading it? Treat us to a coffee or a roll of film!


via Paypal
The following two tabs change content below.
My name is Bastian and I am your expert here when it comes to ultra wide angle lenses, super fast portrait lenses (ranging from a 50mm f/0.95 to a 200mm f/1.8) and I also have reviewed way too many 35mm lenses. Don't ask me anything about macro or wildlife shooting though.