Introduction
The Leica Summicron-M 90mm 2.0 in the version reviewed here has been Leica's top of the line portrait lens from 1980 to 1998.  In search for a decent yet fast and small portrait lens for the A7 series I decided to give this one a try, so read on to find out how it fared and if it can still be found in my bag.
Sample Images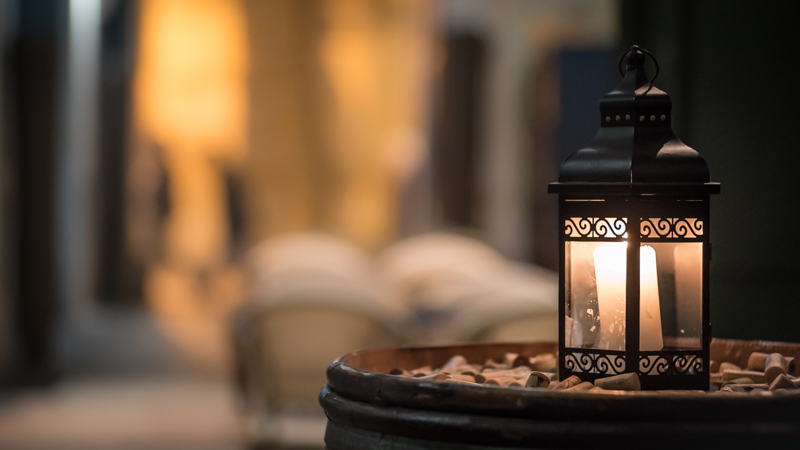 Specifications / Version History
There are roughly three different versions with Leica M-Mount that have been produced in meaningful quantities:
Alongside these three there are also 90mm 2.0 lenses with Leica R-Mount on the market which are usually cheaper, but not nearly as compact (especially when taking into account the necessary adapters).
I am reviewing the "pre-Asph" version here which has the following specifications:
Diameter: 63.5 mm
Field of view: 27° (diagonally)
Length:  77.0 mm
Weight: 475g
Filter Diameter: 55 mm
Number of Aperture Blades: 11 (curved inward)
Elements/Groups: 5/4
Close Focusing Distance: 1.0 m (with Helicoid 0.73 m)
Maximum Magnification: 1:9.2 (with Helicoid 1:6.3)
Mount: Leica-M
This pre-Asph version usually starts selling for $850 at ebay.com (affiliate link). In Germany buying one in A-condition will set you back at least 850€. I got mine at ebay.de (affiliate link).

Handling / Build Quality
This is a Leica lens, so you probably expect perfect build quality with very tight tolerances as well as superb handling, and actually, this is exactly what you get. I think I could just stop here but I am going into detail a bit: the focus ring has just the right resistance (and it takes ~225° from infinity to 1.0 m), the aperture ring has half-stop click-stops and the integrated hood is retractable and does not wobble in any position (which really is rare to encounter). Apart from the glass inside and the red dot on the outside the lens features an all metal construction.
Vignetting and colorcast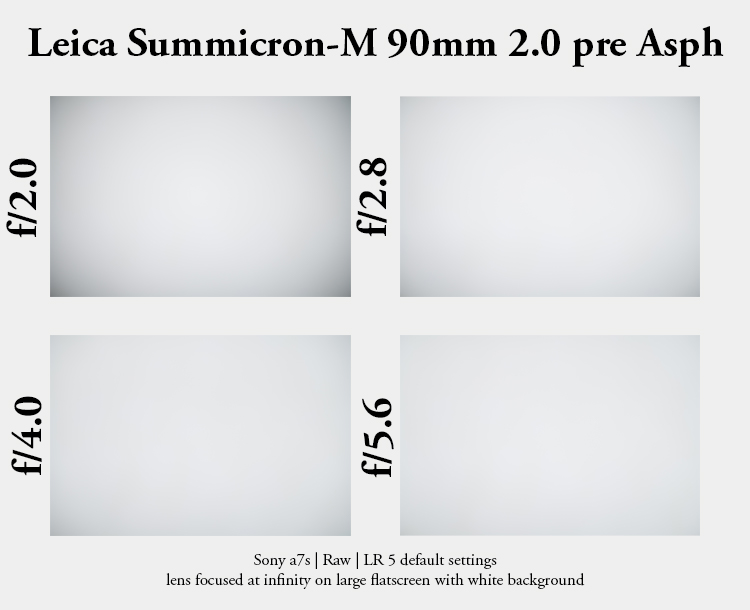 Since this is not a wideangle lens you won't encounter any problems with color cast in the corners. The vignetting is quite low and from f2.8 onwards rarely noticeable in real world shots.
Sharpness
infinity


The sharpness in the center leaves nothing to be desired even at f2.0. The midframe reaches very good resolution at f4.0 and the corners at f11. For landscapes and architecture I recommend shooting at f11, for portraits I never had an issue shooting wide open.
close focus


For these shots I was using the VM-E helicoid adapter at maximum extension (around 4 mm), so keep in mind you are looking at 100% crops of photos taken at the extended(!) minimum focus distance. The lens was never intended to be used at these distances and does not incorporate a floating elements design either, which explains the mediocre performance wide open (simliar to the behaviour of the Zeiss 50mm 1.4 Planar C/Y). What really impressed me was how good the performance is stopped down to just f2.8. It is actually so good, I didn't bother to show you examples stopped down further.
Flare resistance
I have taken shots with the sun directly in the frame and encountered no problems whatsoever, but depending on the angle between you and the sun a considerable loss of contrast and even some small spots may appear:
In my opinion this is not a bad performance at all, but newer lenses with fancier coatings have an edge here.
Coma
To be honest, coma correction is not particulary high on my priority list for a portrait lens, but maybe it is on yours, so I examined this as well. I think the performance is actually quite impressive. Yes, the corners deteriorate (and only the corners, even at f/2.0), but coma remains quite unobstrusive at normal viewing distances. I have seen much worse.
Distortion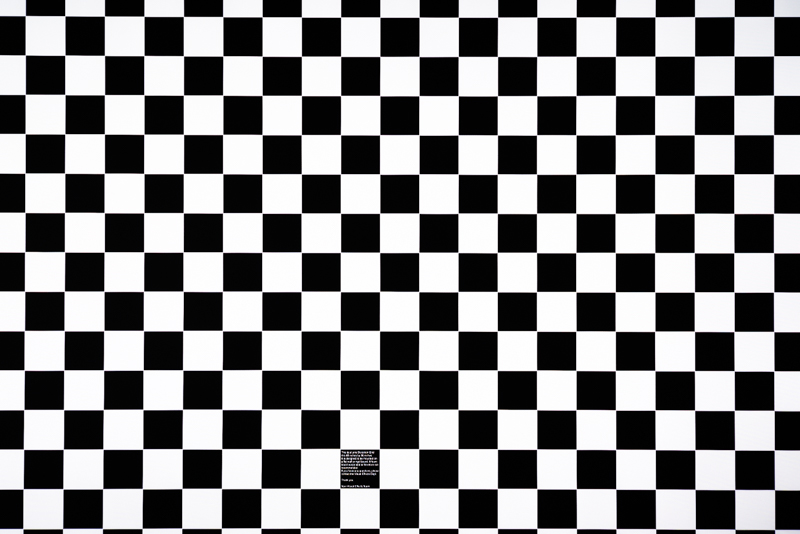 Distortion is acutally a non issue with this lens.
Bokeh
The general quality of the bokeh is very good, no onion rings, no outlining. But on stopping down the shape of highlights changes: at f2.0 they are perfectly round (except for the border regions, where mechanical vignetting occurs), between f2.8 and f8 they can best be described as "crown cork" shaped (take a look at the example below), at f11 they are edgy 11-sided-figures and at f16 perfectly round again. To be totally honest here: I don't like these "crown cork" shaped highlights (as much as I don't like the highlights produced by perfectly straight blades for portrait shots as well), so I tried to find out why Leica chose to use these inwardly curved aperture blades, but I did not yet manage to come across a believable reason. So just in case you know: please tell me in the comment section 🙂
Fortunately sharpness and resolution are already very good at f2.0 so this isn't bothering me too much.

Sony A7 | Leica Summicron M 90mm 2.0 | f/2
Bokeh, crop of upper right corner, f2.0 (before) / f4.0 (after)

Sunstars
This Leica lens will produce 22-pointed sunstars (between f2.8 and f11 at least), which are actually quite well defined and very nice. I do still prefer the 10-pointed sunstars of the 28mm 2.0 Ultron and the 50mm 1.5 Nokton, but these are not bad either, take a look at a crop from the photo above: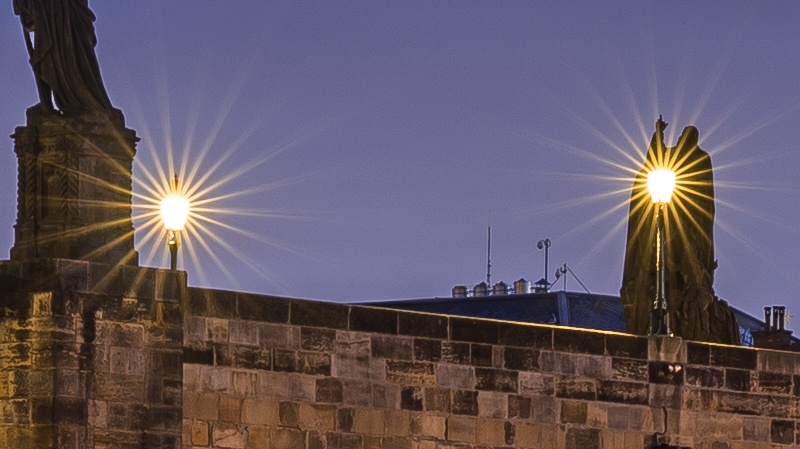 Chromatic aberrations
longitudinal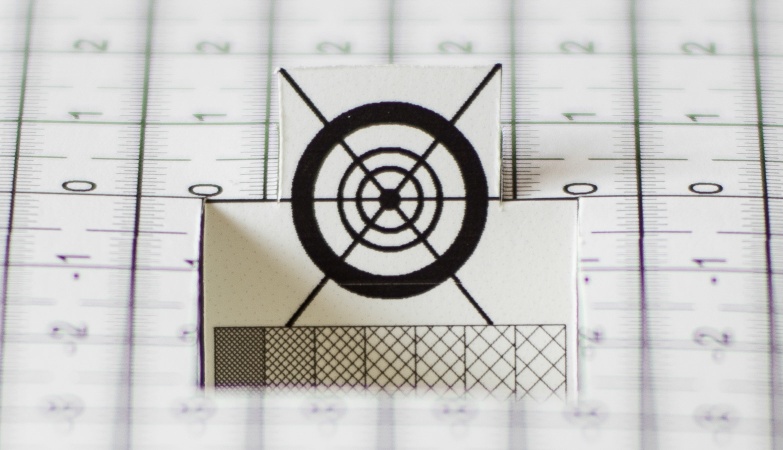 In real world shooting I did not even once notice loCA in a bothersome way in any of my pictures. Only with the use of the helicoid adapter (which works as a 4 mm extension tube here) at the extended minimum focus distance loCA start to appear (when you look at a 50% crop of a 24 mp file, see example above). This is really good performance for a fast portrait lens.
lateral
In the corners you can spot some lateral CAs which can be easily corrected in post, as can be seen in the example below (100% crop). This is one of the few lenses where the outlinings are yellow and purple instead of magenta and cyan. The amount of lateral CAs stays pretty much the same throughout the whole aperture range.

Sony A7 | Leica Summicron 90 mm 2.0 | f/11 | CA 100% crop before/after extreme corner
Alternatives
When looking for a small yet fast portrait lens for my A7 travel kit I bought the Voigtländer Heliar 75mm 1.8, the Jupiter-9 85mm 2.0 and this Leica Summicron-M 90mm 2.0 pre Asph and compared them directly to each other (you may take a look at this comparison here, but it is only available in german for now). Normally I don't do such things, but since you can't get that much information on these lenses this seemed to be the only viable option for me. So first I am going to talk about these two.
Voigtländer Heliar 75mm 1.8:


Very modern lens (introduced around 2013) and pretty much in line with the 28mm 2.0 Ultron, 35mm 1.7 Ultron and 50mm 1.5 Nokton. It shares the 10-blade (straight) aperture design with beautiful sunstars, bokeh is quite alright, contrast and sharpness are as you would expect from a modern lens.
Mechanically not as nice as the Leica, (ugly) screw on hood, rather soft focusing ring (may be due to too much usage, as I bought this one used), and just a tad cheaper than the Leica. But the biggest drawback for me was: simply to short with it's 75mm.
KMZ Jupiter-9 85mm 2.0: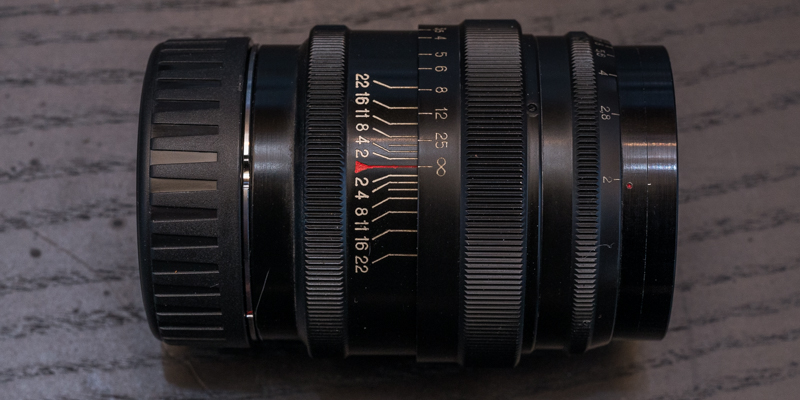 This lens simply is a steal! If you are on a budget and looking for a small, light (only 230g, made mostly of aluminium) yet fast portrait lens, go for it! This lens is from Russia but actually a Zeiss Sonnar design developed in Germany. After WWII the Russians acquired practically the whole Zeiss factory, so early models do indeed use original german Zeiss glass.
Bokeh is quite nice, even stopped down because of a wonderful 15-blade (rounded) aperture mechanism.
But at f2.0 only the central region of the frame is sharp (and only sharp, not tack sharp) and contrast is on the low side. Furthermore there are loads of astigmatism and coma and the work against bright light is nothing to write home about either. The aperture ring is clickless by the way.
Still, this lens can be found on ebay.com (affiliate link) for roughly 110$ in great condition, which makes it pretty good value for the money in my book (I also plan on providing a review of this lens in the near future so keep checking back for it from time to time).
Other alternatives:
Hence the high price tag of a used Leica 90mm 2.0 Summicron many other 85mm DSLR portrait lenses may be (from a financial standpoint) an alternative as well, but these weren't an option for me because I was looking for something considerably smaller.
If you have some more money to spend you can of course also take the Zeiss Batis 85mm 1.8 native FE lens with autofocus into consideration. This lens is not falling in my "small" category and I still don't like the fly-by-wire focusing, so this one simply is not for me.
In case your are looking for a lightweight tele for landscape and architecture work rather than a portrait lens, take a look at our C/Y Zeiss Sonnar 100mm 3.5 review.
Conclusion
good

very good center sharpness and contrast already at f/2.0

corners reach good  sharpness af f5.6

bokeh

build quality and handling


size

coma correction

correction of longitudinal CA

distortion


sunstars

average

weight
flare resistance
correction of lateral CA

not good

soft corners at wider apertures

"crown cork" shaped highlights between f2.8 and f8

price

(sharpness at f2.0 at extended minimum focus distance)
The remaining question is: does this lens live up to it's high price tag and brand name? This is not an easy one to answer. You should keep in mind the optical formula dates back nearly 40 years now and in some areas that shows. In others (suprisingly) not so much. Leica lenses – and especially those with M-mount – have always been collector's items and you definetly pay a premium because of that. Had the Jupiter lens (the one I mentioned in the "Alternatives" section) "Zeiss" instead of "KMZ" engraved in it, you would be paying 300$ instead of 110$ for it, albeit it would still be essentially the same thing. But where there is shadow there is also light: because of this used Leica lenses don't lose that much value over time, if any at all. Someone once said "Leica lenses are the best investment that you can take photos with today".
Now that we have that topic out of the way, we can really start talking about the lens itself. What I was looking for, was a fast portrait lens, that I can already use at the fastest aperture without regrets. This is, where the lens delivers. As you may have noticed many of the samples I provided were taken at f2.0 and I can tell you, I never felt the urge to stop down because of insufficient sharpness or micro-contrast. By f8 you get very even sharpness across the whole frame and the sunstars are not that bad either so I can also recommend this lens for landscape work and cityscapes (although if you don't plan on using this lens at f2 all to often, there may be lighter and less expensive options available).
What I don't really like are the inwardly curved aperture blades (which are also still present in today's APO-Summicron), to me this is the biggest slip up of the lens. When using a helicoid adapter and extending the close focus distance the sharpness suffers a bit at f2 (and recovers at f2.8 already). This does not come as a suprise, since the lens was never intended to be used at such distances and does therefore not incorporate a floating elements design.
So, who is this lens for? Anyone, who looks for a really small yet fast and capable portrait lens, enjoys a beautifully crafted mechanical instrument and doesn't mind paying an initial premium for the "red dot". In case you are just looking for the "biggest bank for the buck", this may not be the right lens for you (I heavily recommend taking a closer look at the Jupiter-9 85mm 2.0 mentioned in the "Alternatives" section then).
This pre-Asph version usually starts selling for $850 at ebay.com (affiliate link). In Germany buying one in A-condition will set you back at least 850€. I got mine at ebay.de (affiliate link).
Sample Images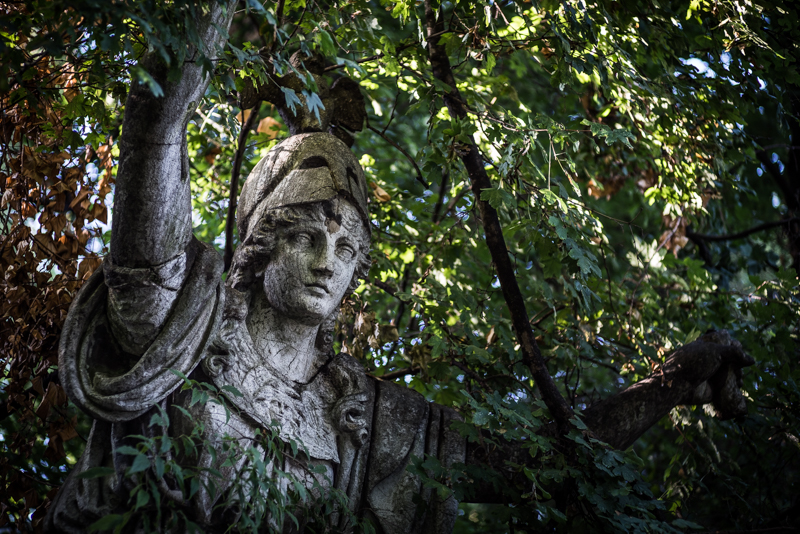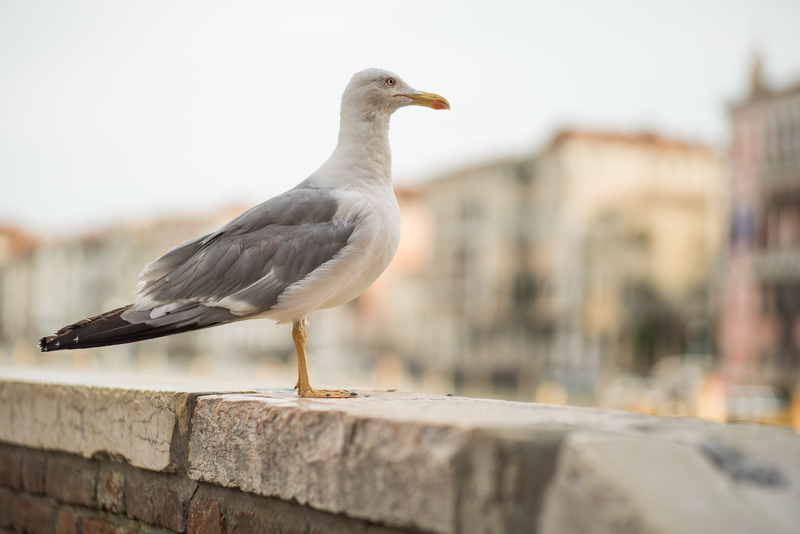 I have set up a flickr album which contains many shots taken with the Leica 90mm 2.0 Summicron pre-Asph.
The following two tabs change content below.
My name is Bastian and I am your expert here when it comes to ultra wide angle lenses, super fast portrait lenses (ranging from a 50mm f/0.95 to a 200mm f/1.8) and I also have reviewed way too many 35mm lenses. Don't ask me anything about macro or wildlife shooting though.