Introduction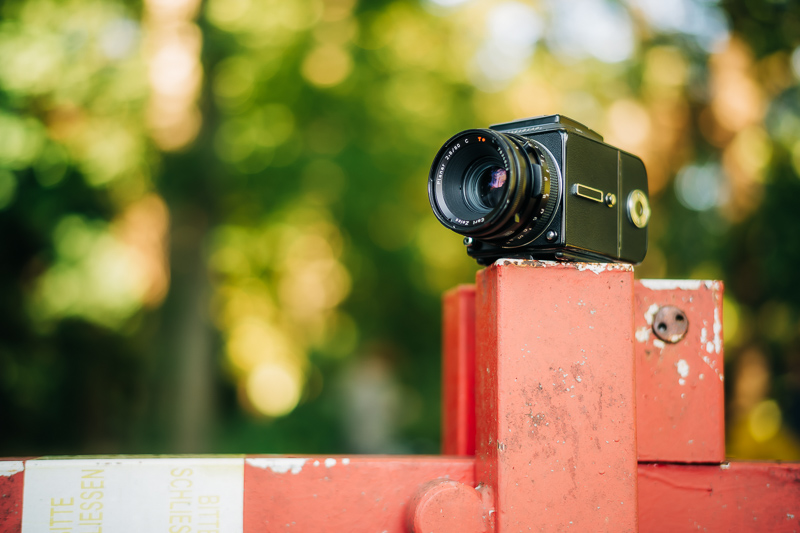 The bokeh quality – or a lens' rendering for that matter – is probably one of the most discussed and maybe also most important aspects of a (fast) lens. While many people think only the focal length and the maximum aperture are important, there is actually much more to it, as I will try to show you in this article. This knowledge may also aid you in finding the best lens for your specific needs.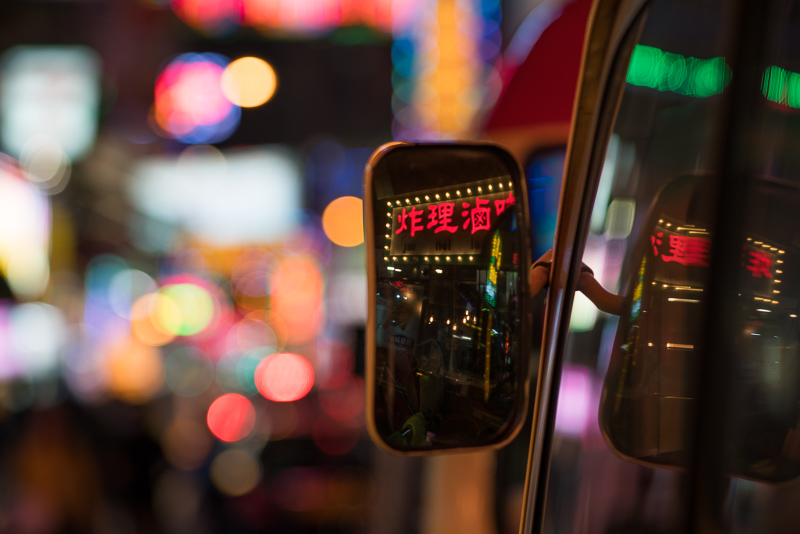 There are two main things to consider here: bokeh quantity and bokeh quality, which we will both have a look at.
I will mostly be talking about background bokeh here though, as foreground bokeh is more of a niche application and might also overcomplicate this article. I will also not talk about local pixel level adjustments to alter the bokeh rendering.

Quantity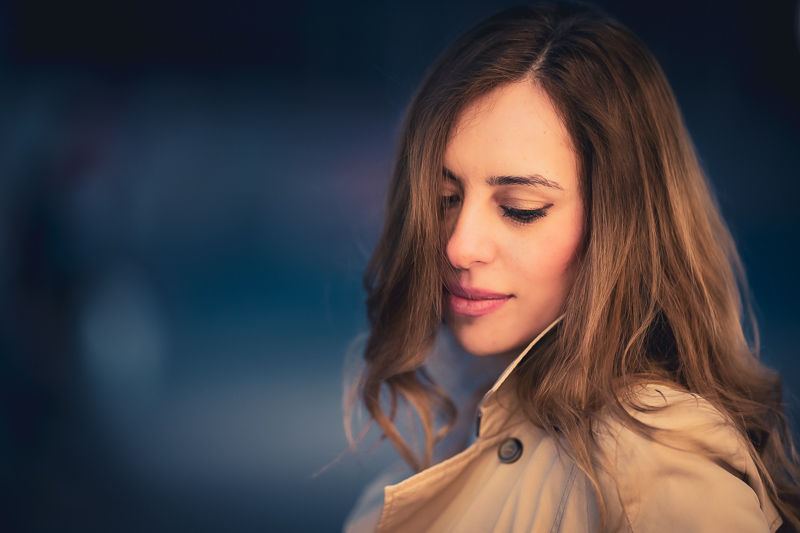 The quantity of the bokeh depends not only on the lens' specifications or the distance relations in the scene, but also on the optical vignetting and field curvature characteristics of a given lens.
Maximum Aperture and Focal Length
What is a fast lens? A 50mm lens with a maximum aperture of f/0.95 probably is, same goes for an 85mm f/1.4 lens. Now a 35mm f/2.8 most people wouldn't consider fast whereas a 400mm f/2.8 is considered a very fast tele lens, despite both having a maximum aperture of f/2.8.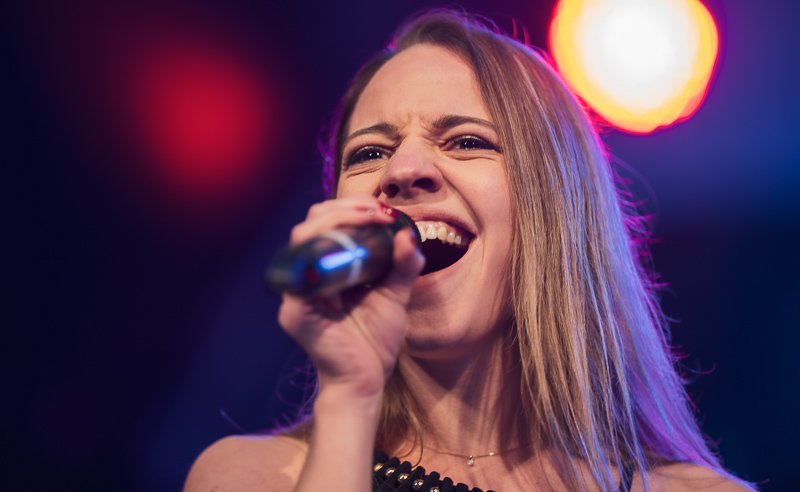 What becomes obvious here: focal length and maximum aperture are both equally important and if you divide focal length by maximum aperture you get the size of the entrance pupil, which is a good reference point to evaluate the "blur potential" of a certain lens. Bigger is generally better here, I already talked about this in my article about Brenizer/Bokehpanorama, so maybe have a look there if you are curious what lenses to use in order to achieve the highest "quantity" of bokeh in your pictures.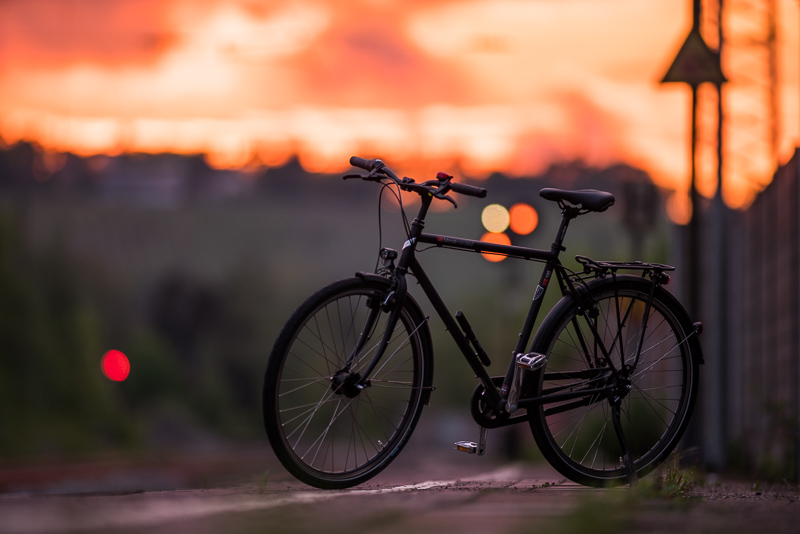 The take away message from this section: all else equal a faster lens of the same focal length will (or should, see "optical vignetting" section) yield more blur and a longer lens with the same maximum aperture will also yield more blur (you need to adjust the distance to your subject for similar framing though).
I guess most of you were already aware of this 🙂
Distance Relations
What is actually more important than the lens you use are the distance relations in the scene. To get the highest amount of blur your subject should be as close to the camera as possible and the background should be as far behind the subject as possible.
These three pictures have all been taken with the Laowa 35mm 0.95 set to f/0.95. In the first picture I am close to the woman, the background is blurred noticeably. In the second picture I am farther away from the woman, the background is still a bit out of focus.
Now in the third picture the distance to the woman is similar to that in the second picture, but that background is much closer and at this output size you can hardly tell it is out of focus at all.
How important the focus distance is also becomes very apparent when using macro lenses, at high magnifications – even when you stop down the lens a lot – the depth of field is thin as paper: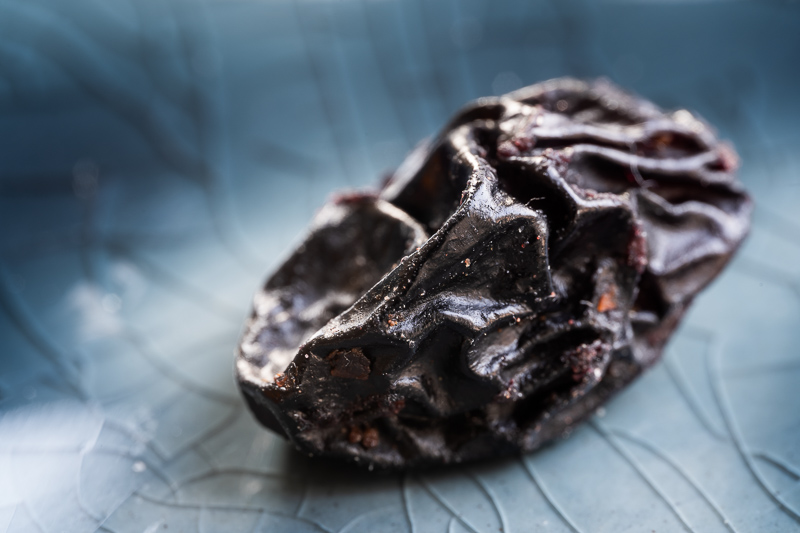 To visualize what I have written in the past two sections you can also use a Depth of Field Simulator. The following aspects can not be simulated there though.

Optical Vignetting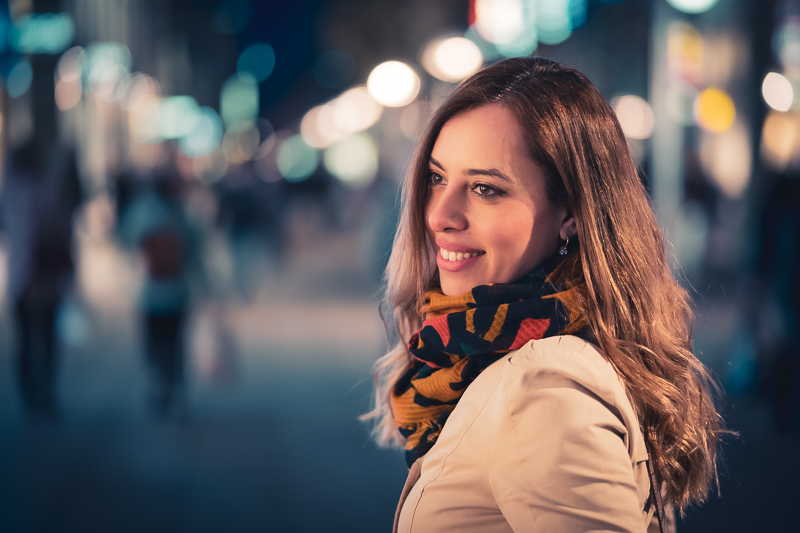 Now when I said a lens with faster aperture will always yield more blur then a slower lens with the same focal length this is true for the center of the frame, but the corners can be a different story, as there is this thing called optical vignetting.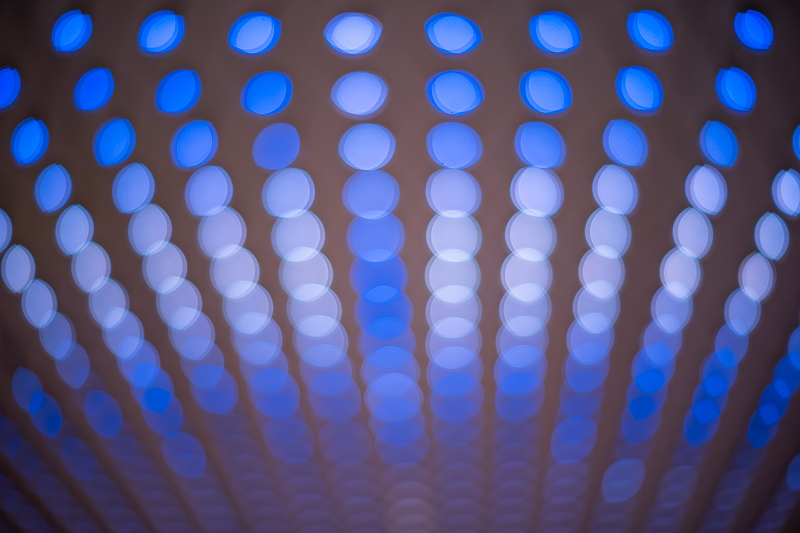 In the center of the frame almost every lens will render a perfect circle, but only lenses with very low optical vignetting will keep this shape in the corners, as optical vignetting leads to the truncation of light circles towards the borders of the frame. This also leads to the depth of field increasing towards the corners, so most lenses will show a higher amout of blur in the center of the frame compared to the corners.
We will have a look at a few different lenses here and we will move from the center (left) to the extreme corner (right) and see how the shape and size of the light circles changes:
The Sigma 35mm 1.4 Art shows a very typical/average behaviour here. The MS-Optics 50mm 1.0 ISM shows very strong optical vignetting – considering its maximum aperture and size not surprising – the Sony FE 85mm 1.4 GM on the other hand is one of the lenses that show a surprisingly low amount of optical vignetting, therefore it can create more blur in the corners than even faster 85mm f/1.2 lenses.
I also included the Zeiss Loxia 85mm 2.4 in this comparison. Just looking at the specifications one would think the Sony FE 85mm 1.4 GM – when stopped down to f/2.4 – would show the same amount of blur as the Zeiss Loxia at f/2.4, but as you can see the difference is quite big not only in the corners but also the midframe area and this will be noticeable in the field as well.
A very high amount of optical vignetting can also lead to what is often referred to as "swirl". There are certain lenses available that are designed to give this look (e.g. Petzval 85mm 2.2):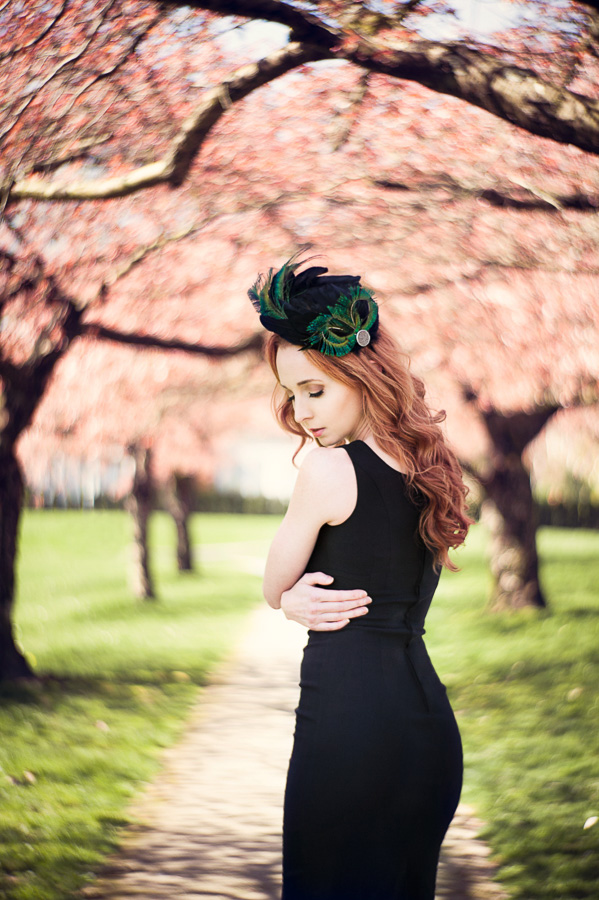 Field Curvature
If you had a look at the previous sections and you were thinking "yeah, I knew all that already" this is where it might get interesting for you. I already wrote in the previous section that due to optical vignetting the depth of field towards the corners increases, now we will add field curvature to the equation.
Field curvature can take on various shapes (e.g. V or W), but instead of discussing this we will have a look at this comparison. We are comparing the MS-Optics 50mm 1.0 ISM @ f/1.4 to the MS-Optics 50mm 1.1 Sonnetar @f/1.4. Same focal length, same aperture, so we would expect the pictures to look similar in terms of depth of field and bokeh, but as you might have already guessed, this is not the case here, not at all.
Focus in both pictures is on the front of the Lotus Esprit. Now the background in the first picture looks like I would expect (and find appealing): the boat in the background as well as the corners are nicely out of focus.
Now in the second picture the boat as well as the corners look almost as in focus as the car in the front. Both lenses show a very similar amount of optical vignetting, so what is the reason for this?
The reason is field curvature. Let's imagine we are having a look at the scene from above. Now to make it more obvious we are at first assuming an "ideal" lens with zero optical vignetting and no field curvature (this ideal lens is actually what people often think all lenses behave like):
With the fictional "ideal" lens a bar with constant depth will be in focus and the bokeh in the corners will be the same as that in the center of the frame.
The 50mm 1.0 ISM shows "good" field curvature, despite high optical vignetting (which leads to the bar getting wider towards the borders) the corners are still nicely out of focus.
The 50mm 1.1 Sonnetar shows "bad" field curvature, so towards the corners the focal plane bends to the back which leads to the things farther away being in focus again.
Compared to the 50mm 1.0 ISM the depth of field is not bigger, just its shape is different.
Now this is something that you can neither find in a lens' specification sheet nor its MTF graphs, only thorough testing or using the lens in the field can reveal this.
Rangefinder wide angle lenses designed for film (or Leica M digital cameras) also show additional field curvature on Sony cameras due to the thicker filter stack in front of the Sony sensors. If you want to learn more about this rather specific topic maybe have a look at our articles covering issues with rangefinder wide angle lenses on A7 series cameras or the Kolari UT modification.
Quality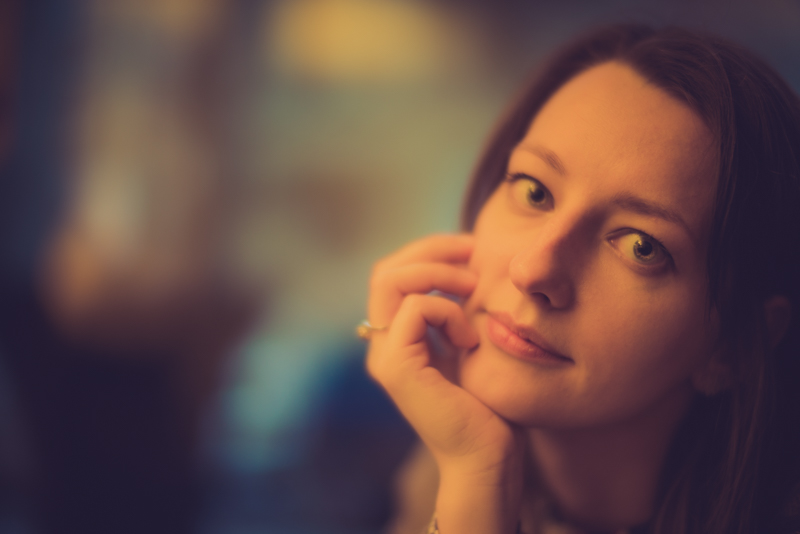 Optical aberrations can have a significant influence on the bokeh rendering and even though they are called aberrations their influence is not always bad.
Some aberrations, or their degree of correction, can either lead to softer (low contrast, glow) or harsher (higher contrast, outlining) bokeh.
Also keep in mind stopping the lens down can significantly reduce most of the optical aberrations, so stopping a lens down will not only reduce the quantity of the bokeh, it may also influence the quality (sometimes significantly so).
We already have an article explaining various optical aberrations, if you are not familiar with the terms I am using in the following sections it might be a good idea to have a look at that article first.
Spherical Aberration
Spherical aberration can have a huge influence on the bokeh and we have to differentiate between undercorrection and overcorrection.
As can be seen from the following comparison an overcorrection will lead to higher contrast and outlining (as well as increased sharpness) whereas an undercorrection will lead to lower contrast and sometimes even a soft glow around highlights.
Some manufacturers also offer lenses with overcorrected spherical aberration for those that are fans of the look, one such example is the Voigtländer 35mm 1.4 Nokton Classic E. In a direct comparison to the Voigtländer VM 35mm 1.7 Ultron (which offers a smooth bokeh rendering) the outlining of the light circles (a sign for harsh bokeh with double edged structures) is very obvious:
In the past an undercorrection of spherical aberration meant a lack of sharpness (the Nikon AF-S 58mm 1.4G is a good example of this), but the advancements when it comes to the manufacturing process of aspherical elements allowed the manufacturers to realize lenses that combine an undercorrection of spherical aberration – to achieve smooth bokeh – with good sharpness, some recent examples of lenses following such a design principle are the Sony FE 85mm 1.4 GM, Voigtländer 50mm 1.2 Nokton E or the Sigma 35mm 1.2 Art DG DN.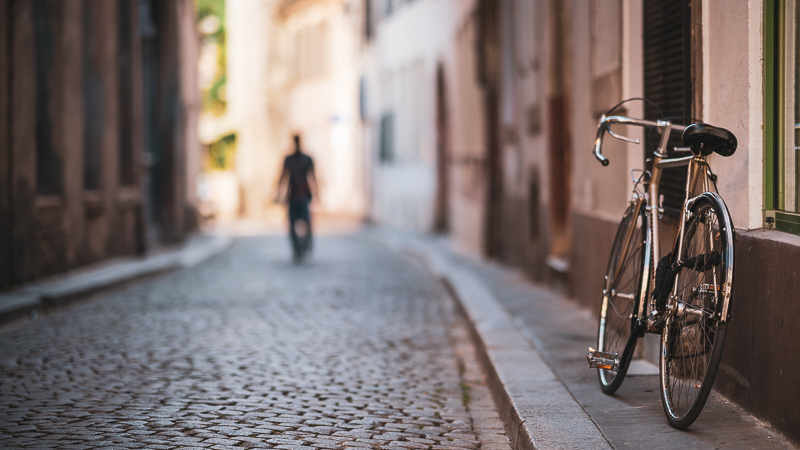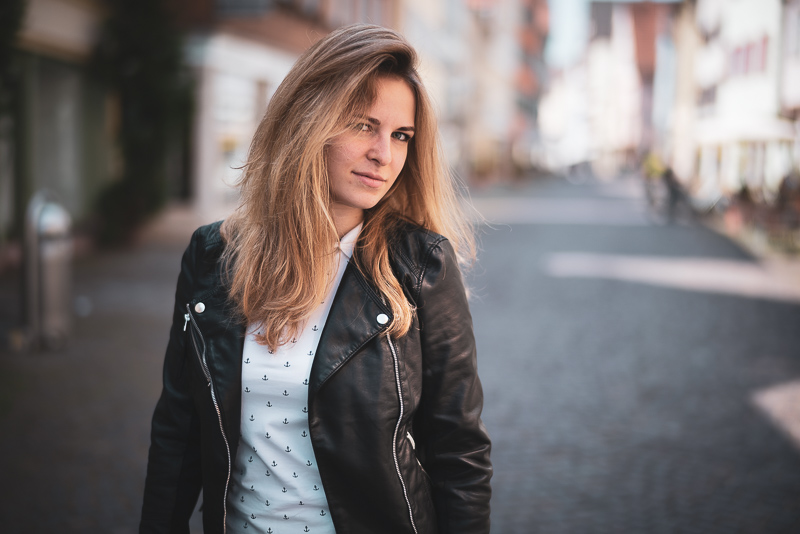 Coma
Coma is an aberration astrophotographers usually care about a lot. A bit of undercorrected coma can actually lead to softer bokeh in the corners, a high amount on the other hand can lead to severe issues with point light sources, as bokeh highlights can take on obtrusive shapes like trapezoids or triangles: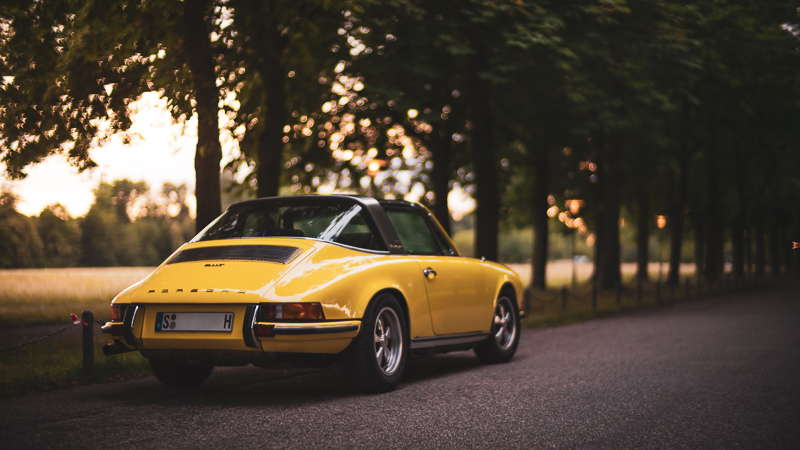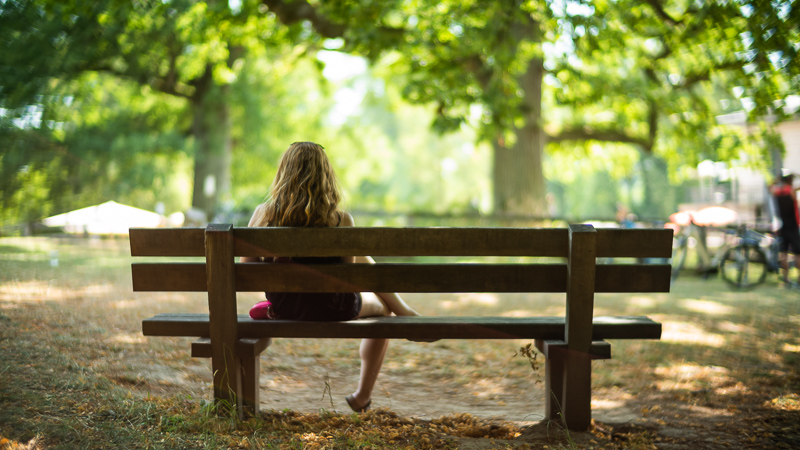 Astigmatism
A low to medium amount of astigmatism is usually nothing to worry about, but some lenses with a high amount of astigmatism can show very obtrusive double edge artefacts in the out of focus areas (license plate in the first picture, black bar on the document in the second):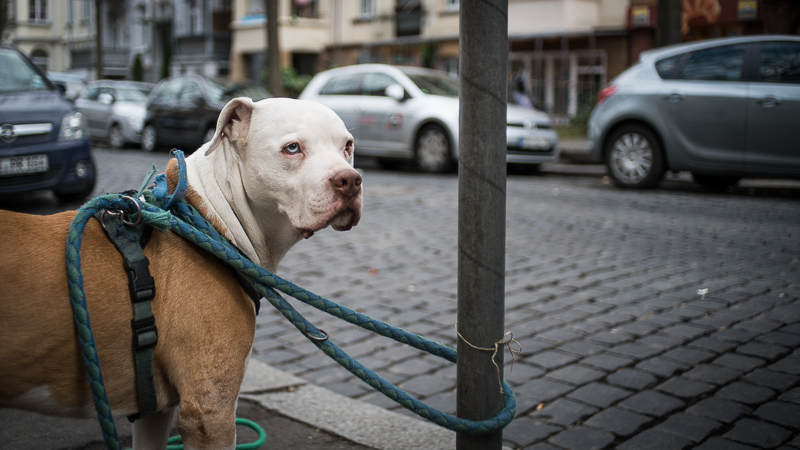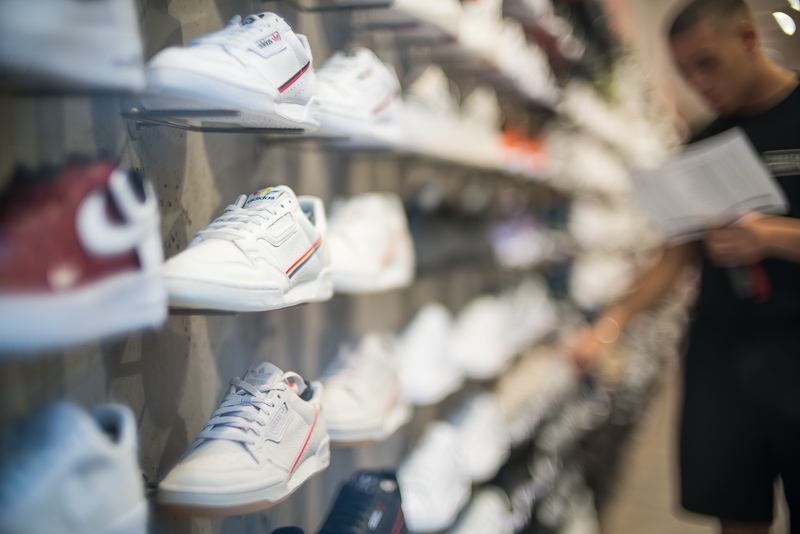 Longitudinal CA / "Bokeh Fringing"
Longitudinal chromatic aberrations (short: "CA" or "loCA") lead to (usually) magenta and cyan outlining in the out of focus areas. Depending on the level of correction this can become quite obtrusive (and is also hard to correct in post):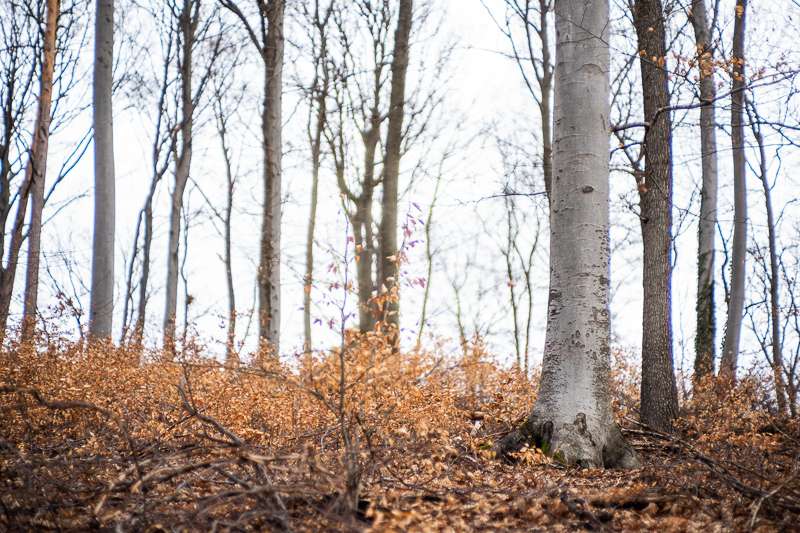 Nevertheless: a perfect correction of longitudinal CA – as can be encountered with some lenses carrying an "Apo" tag – doesn't necessarily lead to improved bokeh rendering. Voigtländer's Apo-Lanthar lenses for example show a rather harsh, high contrast bokeh rendering with a tendency towards double edged structures: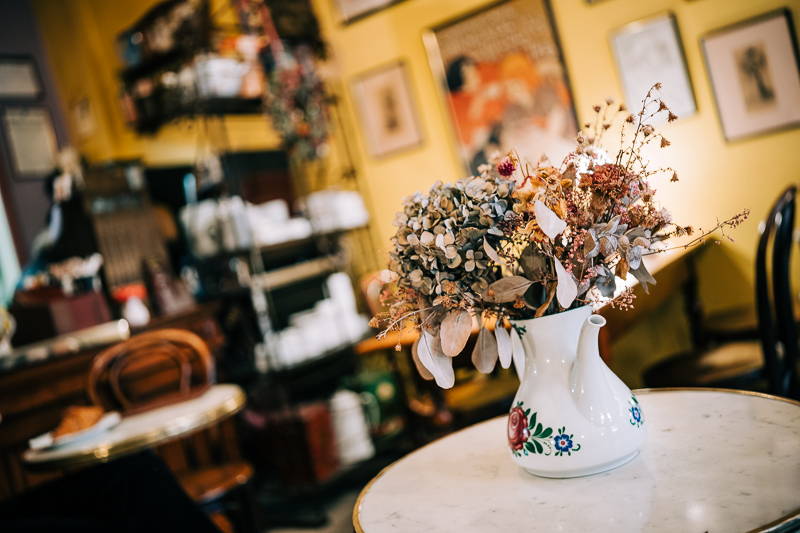 Conclusion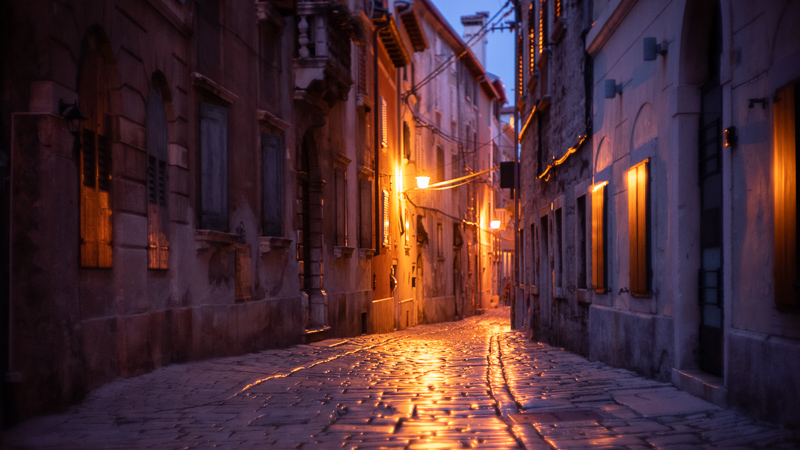 When deciding between lenses many people ask which lens is "sharper" and if you are mainly into landscape and architecture photography there is nothing wrong with that, but when dealing with portrait lenses: does this really matter?
Does a picture catch your eye because it has been taken with a lens that has slightly higher MTF than that of the competition, or is it the depth created by transition from areas-in-focus to areas-out-of-focus that draws you in?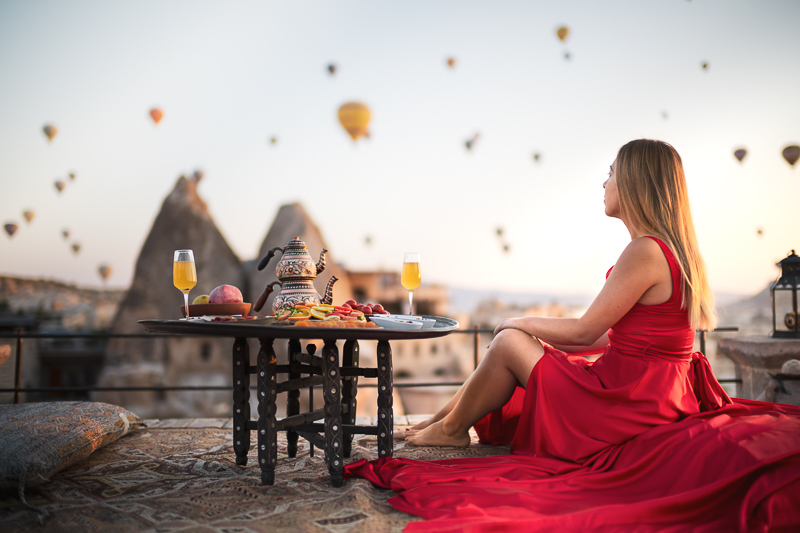 The thing is, unlike MTF (contrast and resolution), bokeh cannot easily be measured. It is possible to compare lenses and you might find you like one more than the other, but at a different focus distance or with a different background you might prefer the lens you have dismissed before. This is the reason I try to spend a lot of time on the bokeh evaluation when reviewing lenses and also have a look how they behave at different distances and in different scenarios.
Still, I cannot always discuss the effects of the different aberrations in great detail, therefore the idea was to summarize all of that in this article. I hope you found it helpful and that it can aid you in chosing lenses that give your pictures the look you desire.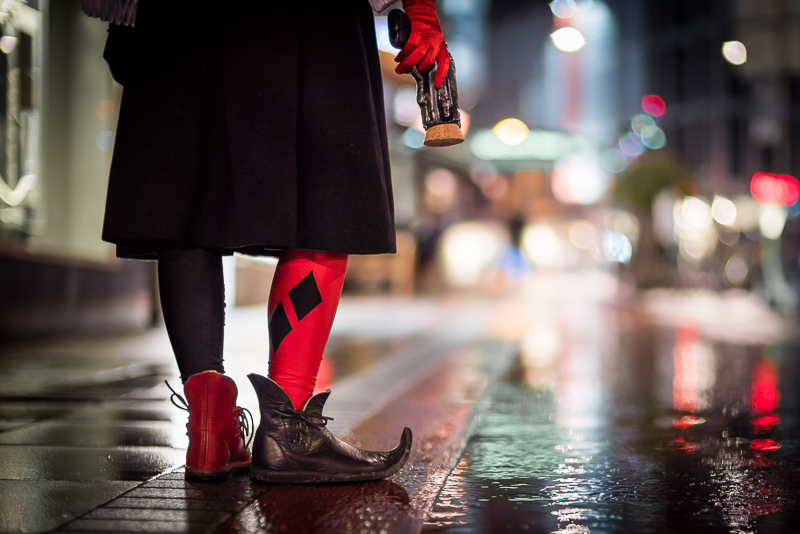 Further Reading
Support Us
Did you find this article useful or just liked reading it? Treat us to a coffee!


via Paypal
The following two tabs change content below.
My name is Bastian and I am your expert here when it comes to ultra wide angle lenses, super fast portrait lenses (ranging from a 50mm f/0.95 to a 200mm f/1.8) and I also have reviewed way too many 35mm lenses. Don't ask me anything about macro or wildlife shooting though.