The Voigtlander 75mm F1.5 is a very compact yet fast medium tele. In this review I test it's performance on the Sony a7 series. Users of a Leica M should also gain a few insights from this review but I haven't used it on a M.
Image Samples
Most images in this review can be found in full resolution in my Voigtlander 1.5/75 flickr set.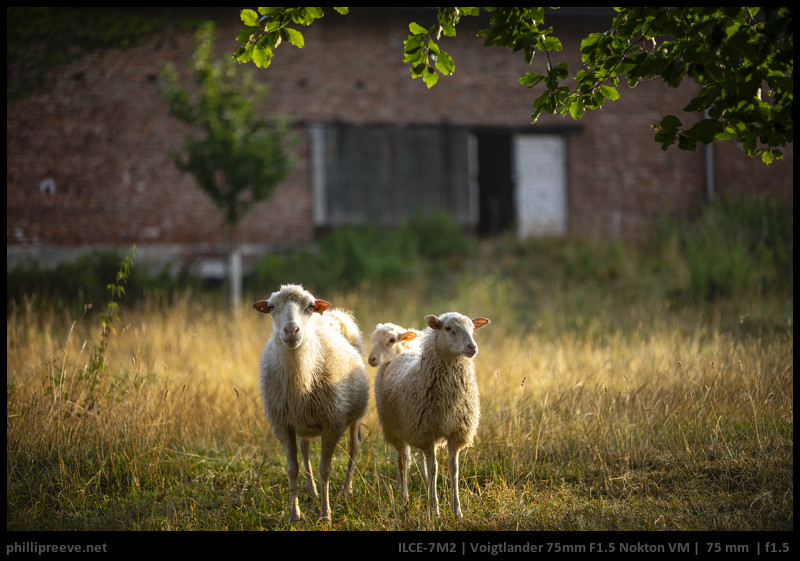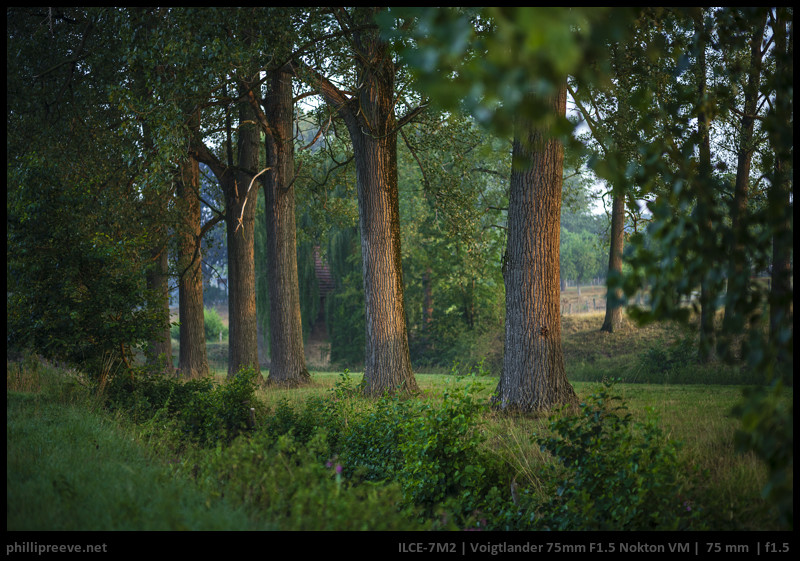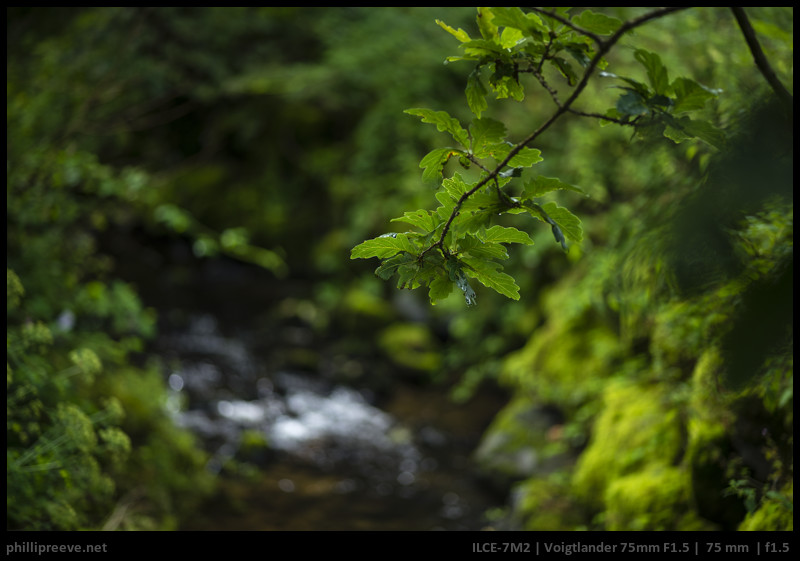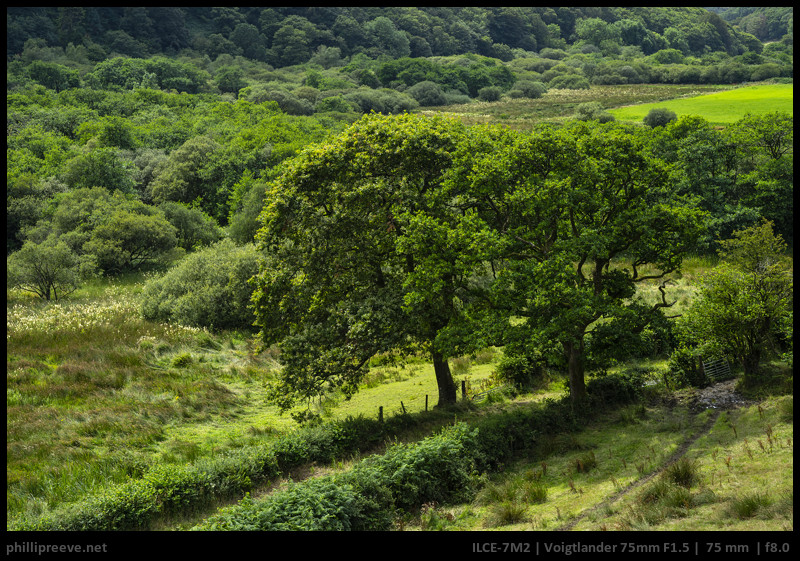 Specifications
| | |
| --- | --- |
| Diameter | 62.8 mm |
| Length | 63.3 mm |
| Filter Thread | 58 mm |
| Weight (no hood, no caps) | 350 g |
| Max. Magnification | 0.13 |
| Close Focusing Distance from the sensor | 0.7 m |
| Number of aperture blades | 12 |
| Elements/ Groups | 7/6 |
| Mount | M-mount, tested with adapter |
The Voigtlander 75mm F1.5 Nokton sells for $999 at Cameraquest, amazon.com or B&H (affiliate links). If you purchase the lens through these links I get a small compensation with no additional cost to you. Thanks for the support :).
Changelog
7.8.2019 – Start of review
14.8. – more samples, pros and cons, sharpness section
25.8. – review finalized
Disclosure
This copy was loaned to me free of charge from RobertWhite.co.uk for about three weeks. 
Versions
The Voigtlander 75mm F1.5 Nokton is an M-mount lens and comes in silver and black.
An E-mount version hasn't been announced yet and I am not sure if it will be announced since the manufacturer Cosina has only released some of their M-mount lenses in E-mount as well.
Before there were two other 75mm lenses released under the Voigtlander brand.
The Voigtlander 75mm F1.8 could be seen as the predecessor of the 75mm F1.8. It is actually about 75g heavier than the faster F1.5 and my impression of it wasn't that positive.
The Voigtlander 75mm F2.5 is even smaller and lighter than the 1.5/75 and has a good reputation. It uses the M39 screw mount.
Build quality
The Voigtlander 75mm F1.5 feels really solid. The lens hull is made from nothing but metal and tolerances are very low. Aall markings are engraved.
There is no gasket around the mount and Voigtlander does not claim any weather resistance.
Of course I can't tell you how durable the lens will be in the long term. All I can do is give you my superficial impression which is very positive in this case.
Bastian once had to get his Voigtlander 1.7/35 repaired which had to be done in Japan and he had to wait many weeks for the repair while repairs from other manufacturers are usually much faster. Stephen from CameraQuest in the US told me that they do most repairs in house and that few lenses have to go to Japan.
Handling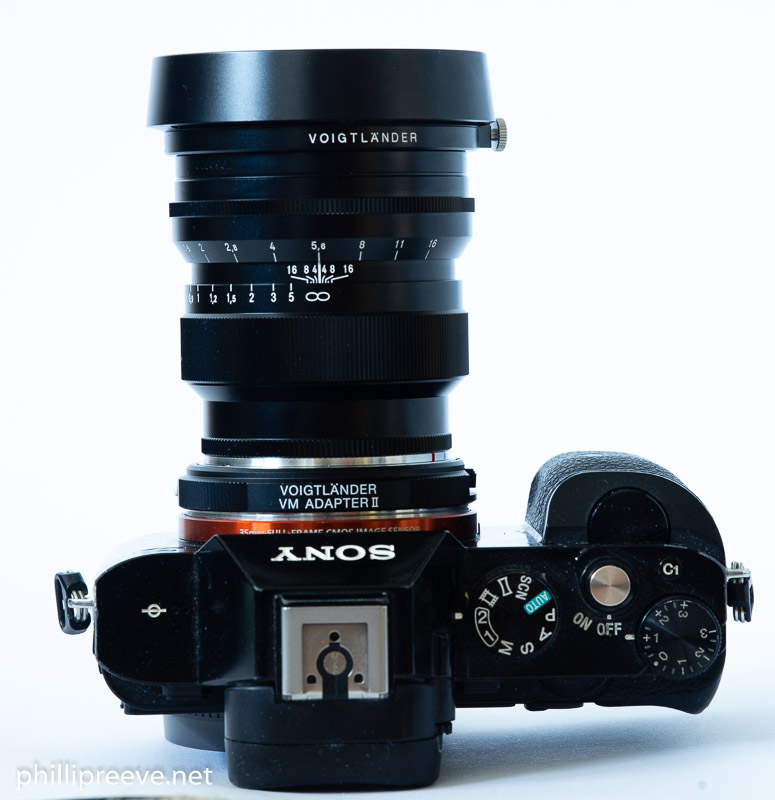 Cosina, the manufacturer of the Voigtlander 1.5/75 VM really knows how to design manual focus lenses and the 1.5/75 is no exception.handling is excellent.
Focus Ring
The focus ring travels around 100 degrees from 70 cm to infinity. I think that is a very reasonable transmission and I had no issues to focus precisely at longer distances but it was also easy to track a moving child. The ring itself is well textured and the resistance is about perfect. As you focus closer the front of the lens after the focus ring extends by about 1 cm.
Aperture ring
The aperture ring situated at the front is a joy to use. It is easy to distinguish from the focus ring because it is elevated and has distinctive, easy to track stops. The aperture ring stops down in half stops to a maximum of f/16.
Hood
The Voigtlander 1.5/75 has a small to medium sized, very light hood which attaches to a separate screw in ring. I like it because it doesn't make the lens much bigger but protects the front well enough that I can put it into my camera bag without a front cap.
The hood is made from metal and I would wish that Voigtlander had rubberized the front because as it is I wouldn't store camera and lens on it like I would with a more solid feeling and rubberized lens hood as found on Sony GM lenses for example.
Size and Weight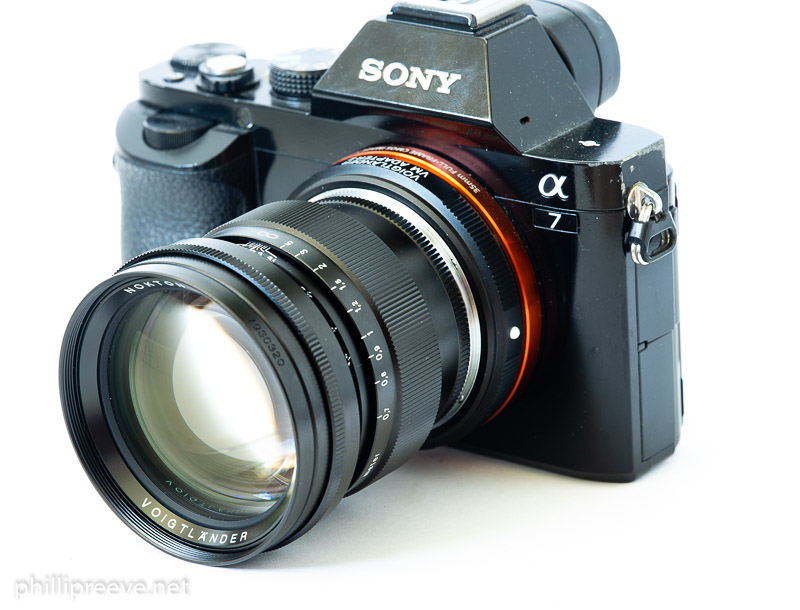 At 350g and with a length of just 63mm + adapter the Voigtlander 75mm F1.5 Nokton is small and light weight for it's speed. With adapter it balances really well on my Sony a7II.
Optical performance
These results are based on the use with a Sony Alpha 7II.
Flare Resistance
As always evaluating flare is a complex matter since you can get any lens to look bad if you push it hard enough and a slight change of scenario will affect results a lot.
I think the Voigtlander compares very well to other lenses, with little very well controlled veiling flare and little ghosting.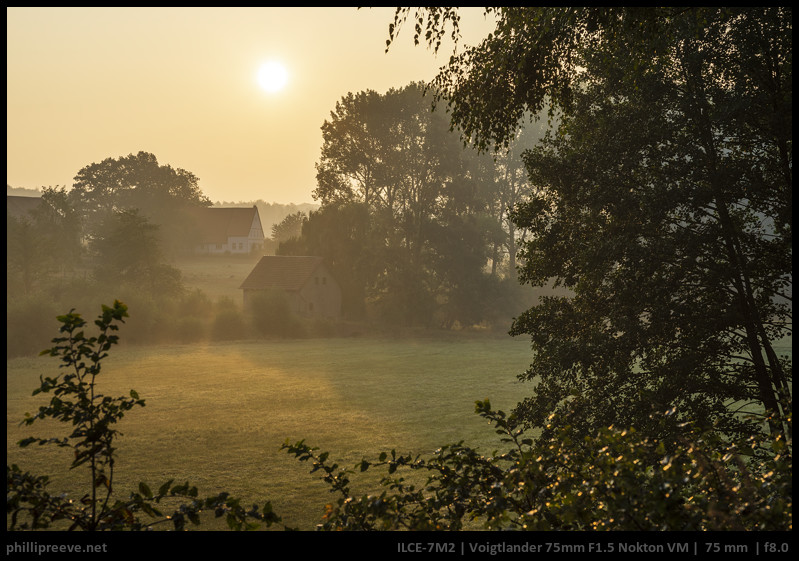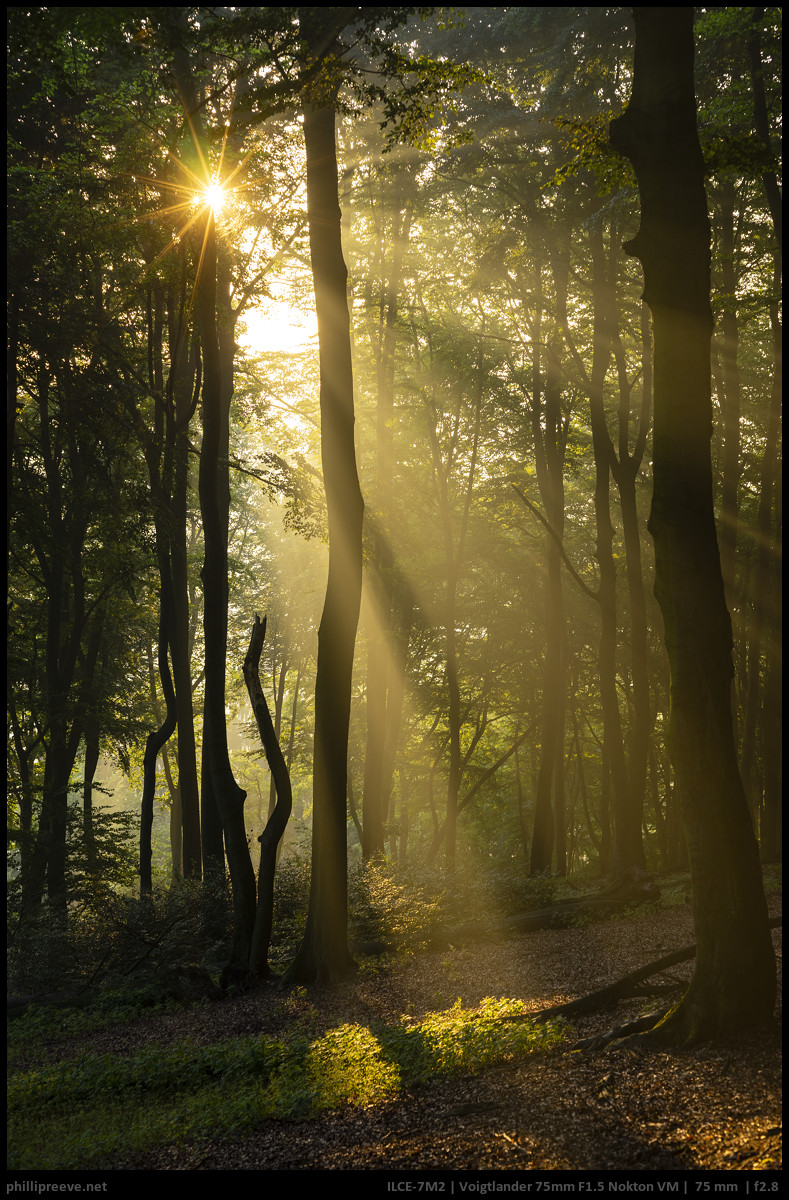 One issue I ran into several times though is some kind of internal reflection: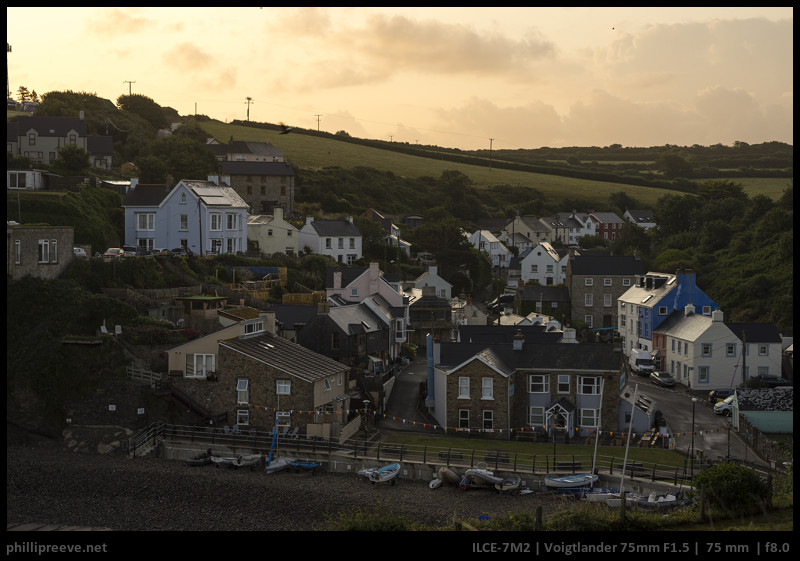 Sunstars
Voigtlander lenses are known for their very defined sunstars. Personally I like this effect a lot, other people don't. You just need to stop down to f/2 until you get very well defined 12-pointed sunstars.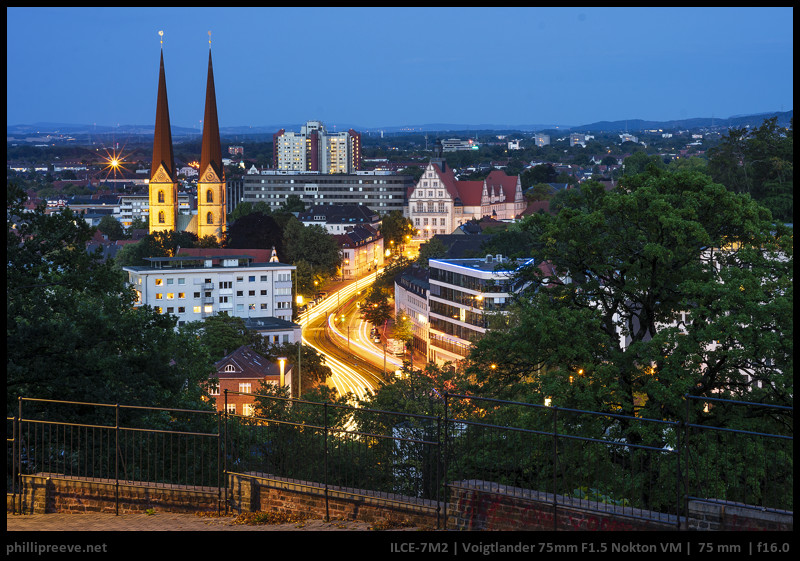 Bokeh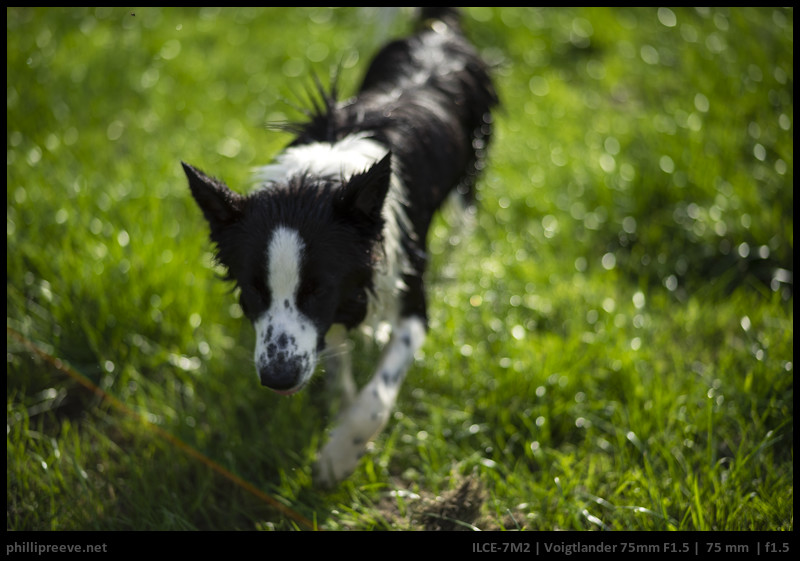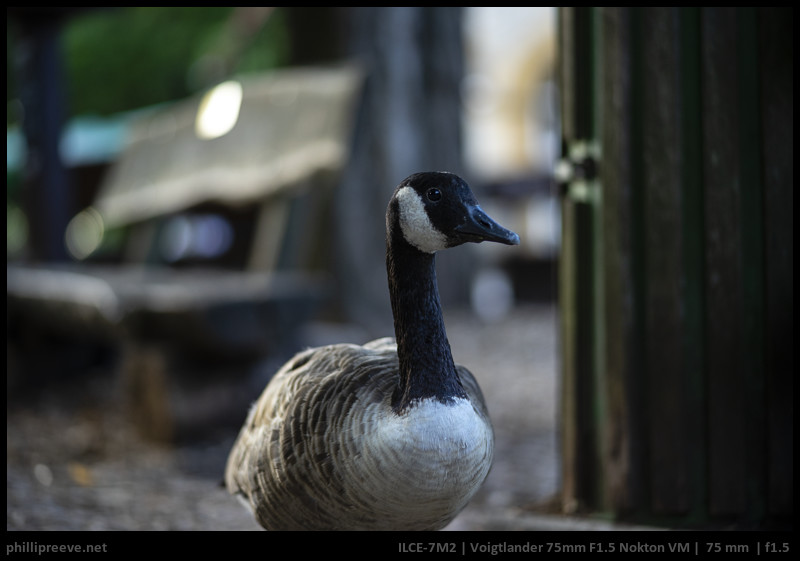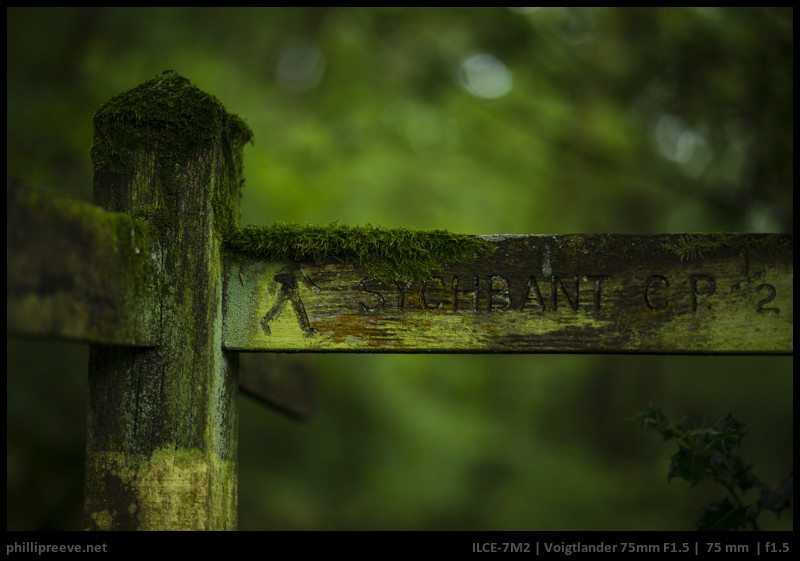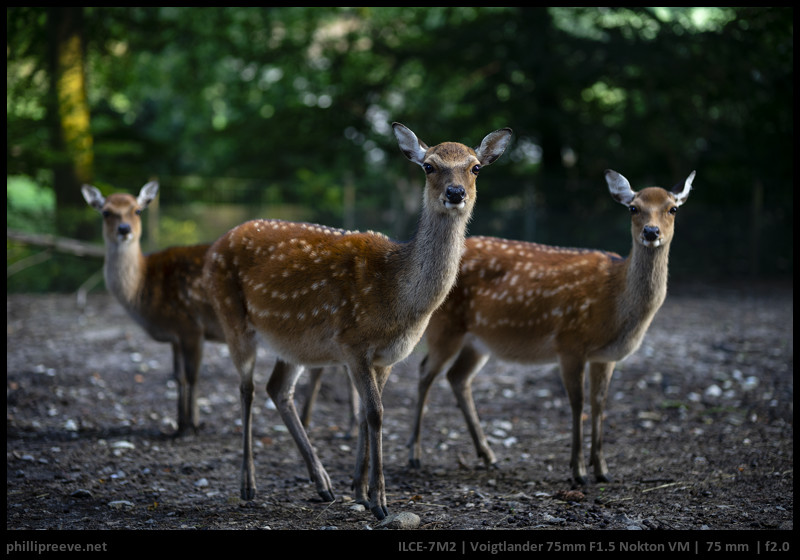 At portrait distances there is a lot of blur and bokeh pretty smooth. Voigtlander uses the new, 12 bladed aperture for the 1.5/75 which keeps oof light rounder than the older 10 bladed one so there is less of a tradeoff for the straight aperture blades.
At longer distances bokeh is less smooth and the rather strong cat's eyes are also a bit distracting. I would call that an average performance for a 75mm lens.
Chromatic Aberrations
Axial CA correction I would call a little above average. By f/2 they are reduced a bit and by f/2.8 they are reduced to low levels. by f/4 only traces remain.
Vignetting
Vignetting is moderate at 2.1 stops wide open which is reduced to 1.4 stops at f/2 and hardly noticeable 0.6 stops at f/2.8. From f/4 it is below 0.4 stops. This is less vignetting than I would have expected given the compact size of the Voigtlander 75mm F1.5.
| | |
| --- | --- |
| Aperture | Vignetting |
| f/1.5 | 2.1 EV |
| f/2 | 1.4 EV |
| f/2.8 | 0.6 EV |
| f/4 | <0.4 EV |
| f/5.6 | <0.4 EV |
Distortion
My test subject wasn't ideal but I don't see any.
Sharpness
Caveat: I am testing on the Sony a7II which has a thicker sensor stack than the Leica M this lens was designed for. This increases field curvature and also causes some astigmatism when the Voigtlander is used on a Sony.
close focusing distance
At the close focusing distance of 0.7m the Voigtlander 1.5/75 is significantly softer than at longer distances. Here I compared it to the Sony FE 1.8/85 which is not a block focusing lens like the Voigtlander.
2m distance
At 2m distance performance improves a lot and results are nearly as good as with the FE 1.8/85. By f/1.5 images are detailed by with less contrast which I think isn't bad for a portrait and by f/2 you get very good sharpness.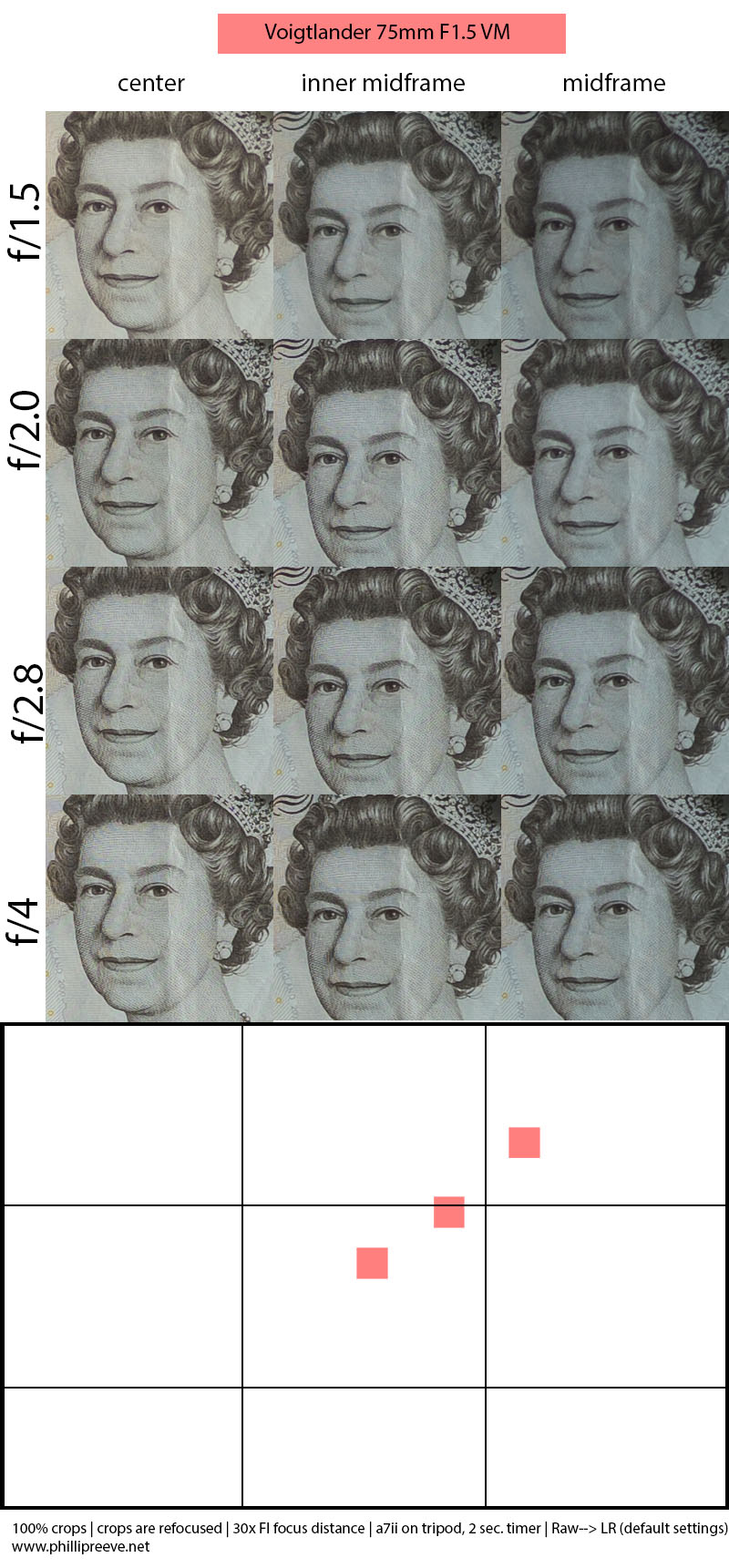 infinity
Sharpness is very good in the center from wide open but the midframe area is significantly softer. This is in part caused by field curvature. If I focus on the midframe area it improves at the cost of center and corners but for very good levels I need to stop down to f/2.8. By f/5.6 I get very good across the frame sharpness.
Leica vs Sony
I was curious how much the thicker sensor stack of my Sony  affects the Voigtlander so thanks to Genji and David with whom I arranged a test setup so that we can compare a Leica M10 to my Sony both under approximately the same conditions.
100% crops from images taken at a distance of 1m. The blue images was taken with a Leica M10, the greener ones with my Sony a/II. Keep in mind that the Leica has no aliasing filter and both images received the same amount of sharpening.

I think center performance is comparable if we take the AA-filter into consideration but off-center I see significantly less astigmatismn on the M10 where I would be happy to use the Voigtlander at f/2 whereas on the Sony i would only be happy by f/2.8.
Genji also showed a sharpness test at infinity which showed better across the frame sharpness.
Alternatives
Sony FE 1.8/85: Both lenses while close in spec follow different design approaches. If you need a very practical lens you will probably be well served by the Sony which offers and excellent balance of lowish price, fast AF and optical performance. I don't think the unexciting build quality or below average flare resistance will be an issue for many. If you are less price sensitive and put more emphasis on handling, manual focus and smaller details like sunstars and flare resistance the Voigtlander will be much more enjoyable but you will have to live with some softness up close.
7Artisans 1.25/75: We had planned to shoot a comparison with it but due to the 7Artisans's late arrival we couldn't. I haven't seen that many samples so far but from what I have seen it is very low contrast wide open which improves by f/1.4 but very smooth bokeh.
Voigtlander 1.8/75: Cosina has managed to increase speed a bit, increase performance a lot while decreasing the weigh and length over the 1.5/75's predecessor. I think that really speaks to the expertise Cosina holds today at creating small, high performance lenses. Price is the only argument I could find for the f/1.8.
Voigtlander 2/65 APO Macro: Currently you can't come much closer to optical perfection than with the 2/65 APO while with the 1.5/75 there are some compromises. What you trade for that performance over the 1.5/75 is speed and handling since it is about 200g heavier.  I think the 1.5/75 is a better choice if your focus is more on portraits and light hiking while the 2/65 is for those capturing smaller details and appreciating performance.
Zeiss Loxia 2.4/85: The Zeiss shows excellent sharpness in about any setting so unlike with the Voigtlander you don't need to consider if the lens will be sharp enough at the distance and aperture you are using. The Loxia is a native E-mount lens which makes handling more pleasant but otherwise the Voigtlander's handling is superior and it is 2 cm shorter and 180g (adapter included) lighter. Because it is about 1 stop faster the Voigtlander is more versatile which would be a big argument for me personally. How well you can integrate a 85mm vs a 75mm lens into your kit is another important consideration.
Leica Summilux-M 1.4/75:  I have never shot the Leica so I won't go into any details but I can mention that it is 200g heavier and about 16mm longer. The MTF for the Leica as well as the few sample images I have seen from it show me that the Voigtlander's rendering is more "modern" with fewer aberrations, higher sharpness and contrast than the Leica's rather "classic" rendering.  As usual the Leica is also bloody expensive at about $3500 used.
Leica 1.25/75: 3 times the weight, half a stop faster, $12,795.00. Brings your photography to the next level. Or so Leica claims. If you want to buy one please use my affiliate link. thanks.
Conclusion
pros

Handling

Size

Flare Resistance

Contrast

Sunstars

Sharpness (landscape)

Bokeh at closer distances

Very low Distortion

average

Price
Sharpness (Portraits)
Bokeh (longer distances)
Vignetting

cons

Soft up closer at wider apertures

some field curvature on E-mount
The Voigtlander 75mm F1.5 Nokton has been a very enjoyable lens to me because it has the usual qualities I like so much about most  modern Voigtlander lenses: Handling is as good as it gets, it is small, draws very defined sunstars and it handles backlight very well.
Sharpness is a bit of a mixed bag on a Sony though: For very good across the frame sharpness you want to stop down to f/5.6 or even f/8 where you get very good to excellent results. That's hardly a limitation for landscape photography but for some applications it can be a bit limiting. For portraits performance depends a lot on the focusing distance. For tight portraits with a reproduction ratio greater than 1:10 the Voigtlander ist rather soft wide open so you either need to embrace that softer look or stop down to f/2 or f/2.8 depending on the placement of your subject. For longer distance portraits with a reproduction ratio of about 1:25 performance is much better and you can use f/1.5 with little hesitation. Performance on a Leica M seems to be quite a bit better here with no significant field curvature at longer distances and less falloff at wider apertures.
Bokeh is characterized by mostly smooth rendering of out of focus highlights but also a little nervous transition zone and stronger cat's eyes. For close to medium distance portraits you won't find any fault with the bokeh but at longer distances bokeh can become somewhat of a distraction and a GM 1.4/85 would outperform it here.
Other aberrations are hardly noteworthy: Distortion is very well corrected, vignetting is average and CA is corrected slightly above average.
The Voigtlander 75mm F1.5 Nokton manages a too rare balance of excellent handling, small size, speed and generally very good optical performance.  You need to accept a few compromises in the last category to realize the other qualities though. So if you enjoy manual lenses and can integrate a 75mm lens into your kit the Voigtlander gets a clear recommendation from me on M-mount. On a Sony though I would probably wait a few more months to see whether Cosina will also release it in E-mount. But even if they don't the 1.5/75 VM could be an attractive lens for those who value small size, speed and manual focus.
The Voigtlander 75mm F1.5 Nokton sells for $999 at Cameraquest, amazon.com or B&H (affiliate links) If you purchase the lens through these links I get a small compensation with no additional cost to you. Thanks for the support :).
More Image Samples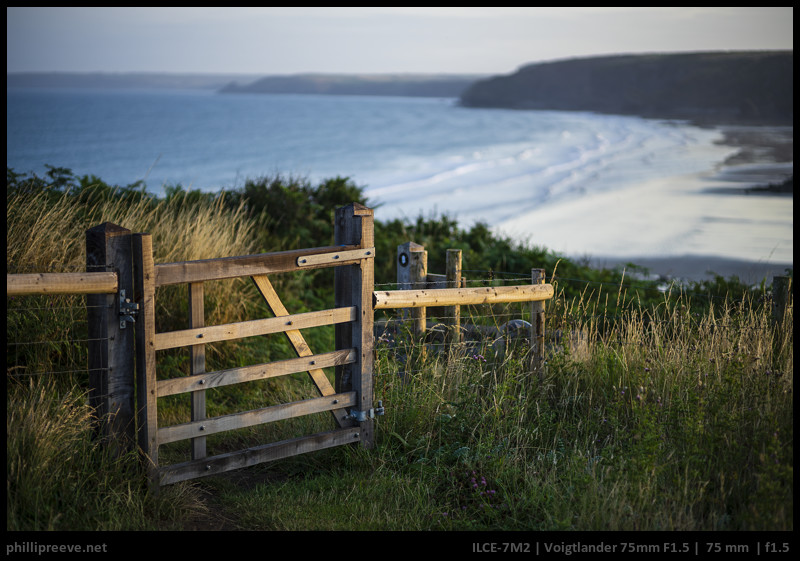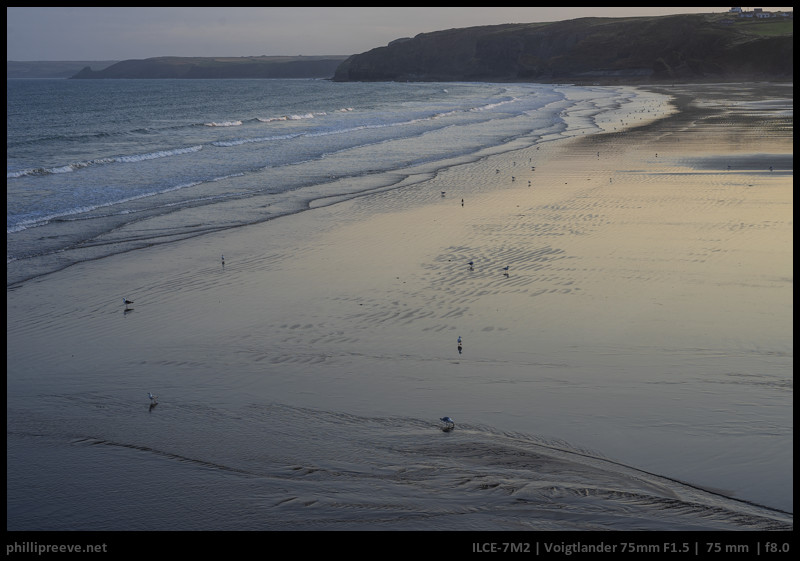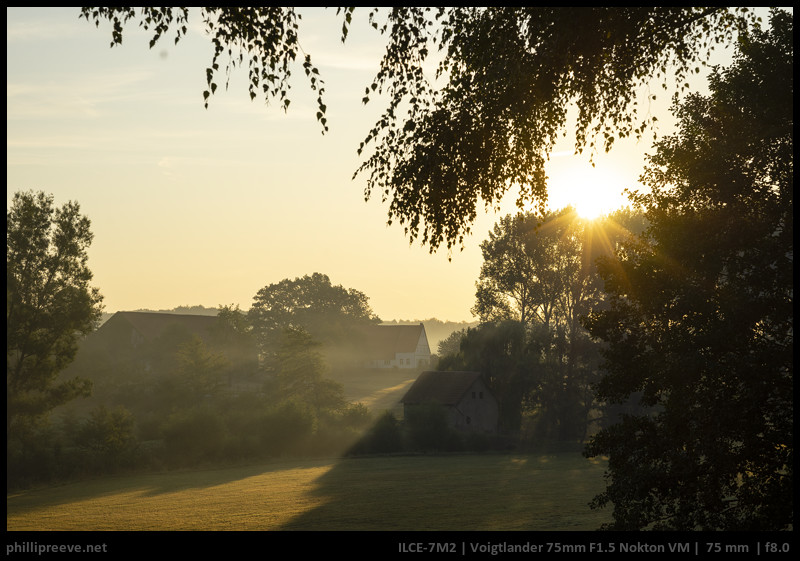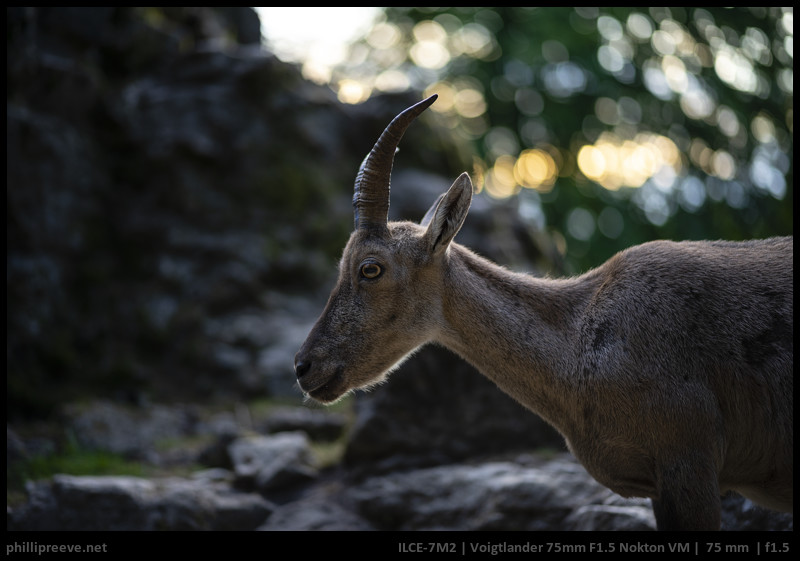 Most images in this review can be found in full resolution in my Voigtlander 1.5/75 flickr set.
Other articles
The following two tabs change content below.
I have two hobbies: Photography and photographic gear. Both are related only to a small degree.
Latest posts by Phillip Reeve (see all)