Introduction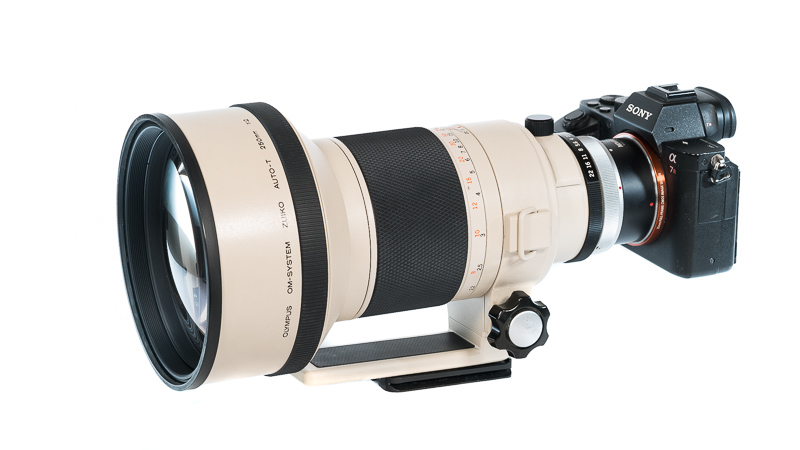 The Olympus OM 250mm 2.0 Zuiko Auto-T is one of those legendary lenses. Only few have been made and there has never been something similar again. So I was very excited to get the chance to have a look at one.
Samples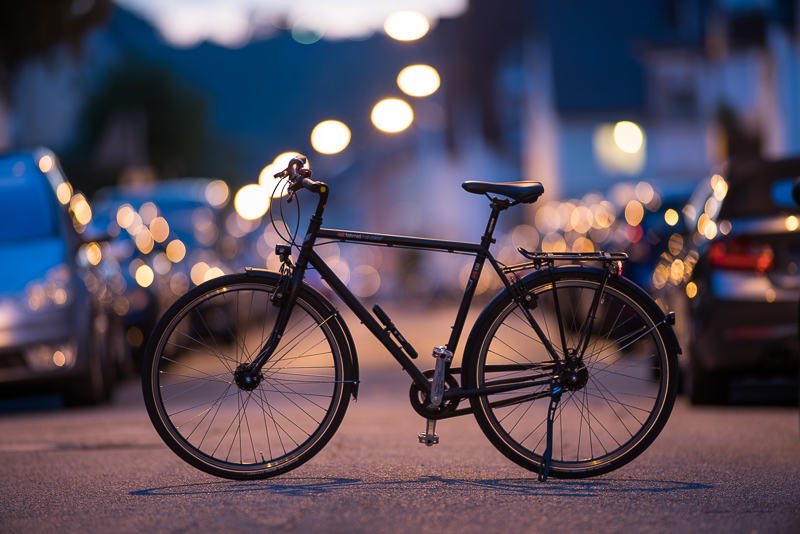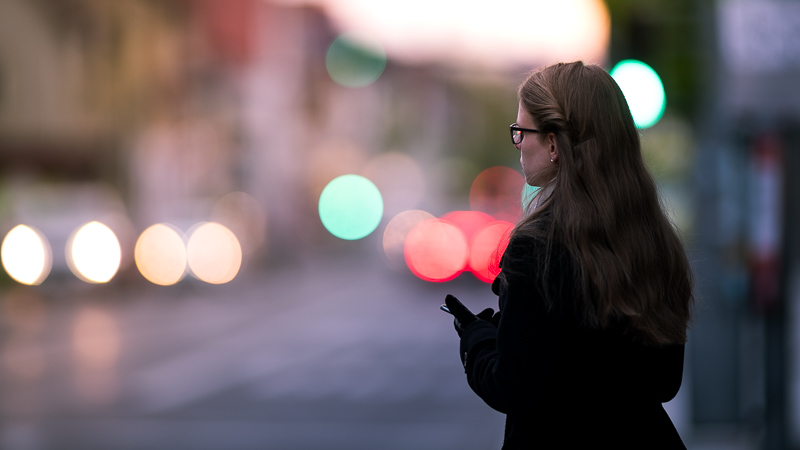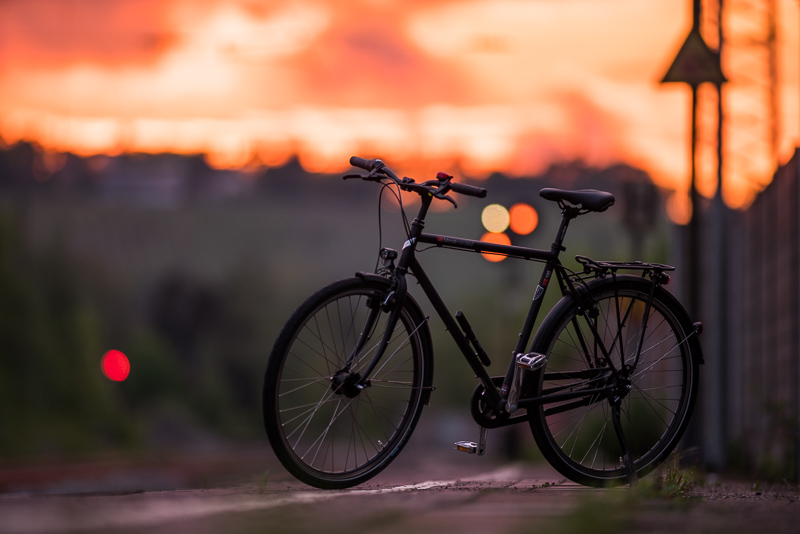 Disclosure
This lens was purchased by a reader who had it sent to me to check if everything is working properly and – if that is the case – to also write an in depth review on this rare lens.
Unfortunately this lens shows some deficiencies so I had to advise the owner to return the lens. Therefore this can only be a small hands on article.
Specifications / Version History
In the mid 1980's Olympus really wanted to rival Canon and Nikon in the professional sports photography segment, so they introduced a 180mm 2.0, this 250mm 2.0 and a 350mm 2.8 super tele lens.
All three are spectacular designs: floating elements, special glass ED elements, lightweight construction, best in class minimum focus distance and high optical performance.
I didn't manage to find out how many of these have been produced yet, but the 350mm 2.8 seems to be the easiest to get, the other two are a lot harder to come by. Nevertheless, this OM 2/250 has the following specifications:
Diameter: 142 mm
Field of view: 10° (diagonally)
Length: 255 mm
Weight: 3900g + adapter
Filter Diameter: 46 mm (rear slot in)
Number of Aperture Blades: 9 (rounded)
Elements/Groups: 12/9
Close Focusing Distance: 2.2 m
Maximum Magnification: 1:7.3 (measured)
Mount: Olympus OM
Your best bet getting one is on ebay.com
(affiliate link). But these are really rare. Prices can vary between 5000$/€ up to 8000$/€ or even more.
Build quality / Handling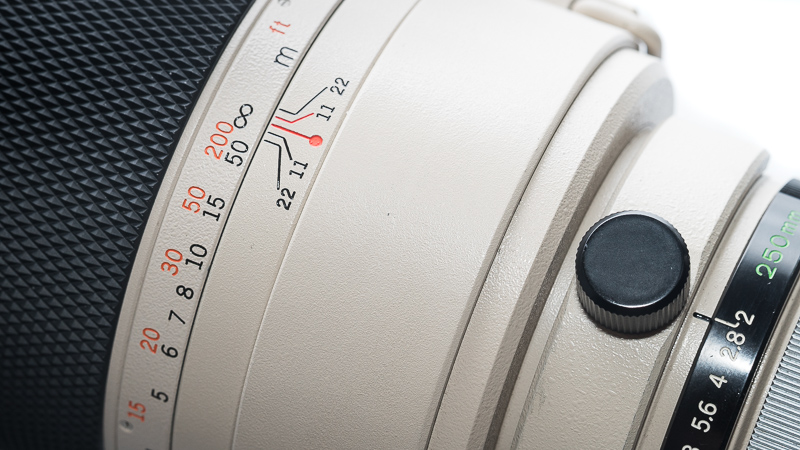 I have yet to come across a super tele lens with bad build quality. Everything except for the aperture ring is made from metal and feels very solid. The focus ring feels also very nice and offers even resistance. It takes ~160° from infinity to the minimum focus distance (2.2m).
The aperture ring has full-stop click stops and turns roughly 60° from f/2.0 to f/22.
The lens features 46mm slot in filters. Good luck finding the polarizer for this lens…
The Olympus 2/250 offers a retractable hood, I quite like these as they are easy to use and don't take up additional space in the bag. The tripod collar is non detachable.
This lens feature a very complex internal focusing mechanism with lens groups changing their positions relative to each other, so the flange focal distance has a high influence on image quality. Therefore I recommend using the Novoflex OM-E adapter (affiliate link), as these adapters are tightly manufactured to give the correct flange focal distance.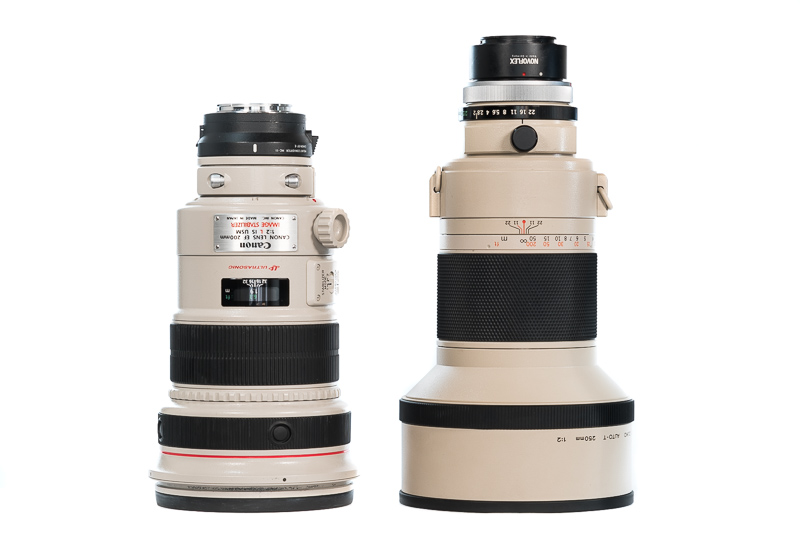 The Olympus lens is really massive and even makes the Canon EF 200mm 2.0 L IS look like a compact, reasonably sized lens.
Vignetting
light falloff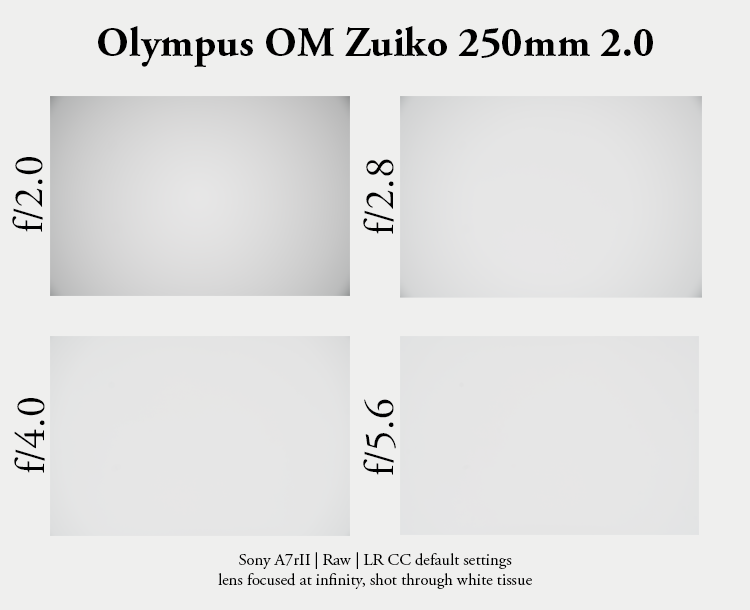 Wide open there is vignetting of roughly 1.9 EV, stopped down to f/2.8 this improves to 1.2 EV, stopped down to f/4.0 it is negligible with 0.5 EV and further improves to less than 0.2 EV at f/8.0. There is no Lightroom profile available for this lens.
mechanical vignetting
In the center of the frame almost every lens will render a perfect circle, but only lenses with very low mechanical vignetting will keep this shape in the corners.
So in the following comparison we move from the center (left) to the extreme corner (right) and see how the shape of the light circle changes.

You can see how similar lenses compare in my Best lenses for Brenizer/Bokehpanorama article.
Sharpness
As written before there was something wrong with this sample of the lens. Not only was decentering visible but the center showed subpar sharpness and contrast with lots of spherical aberration.
One of the corners on the other hand showed amazing performance, worthy of a super tele lens.
Therefore I cannot judge sharpness based on this sample at all.
Bokeh
Its out of this world bokeh rendering is probably the main reason to get this lens today. It is the shortest lens with such a high blur potential.
And while it is already amazing when taking single shots (see above), where it really shines are brenizer/bokehpanoramas: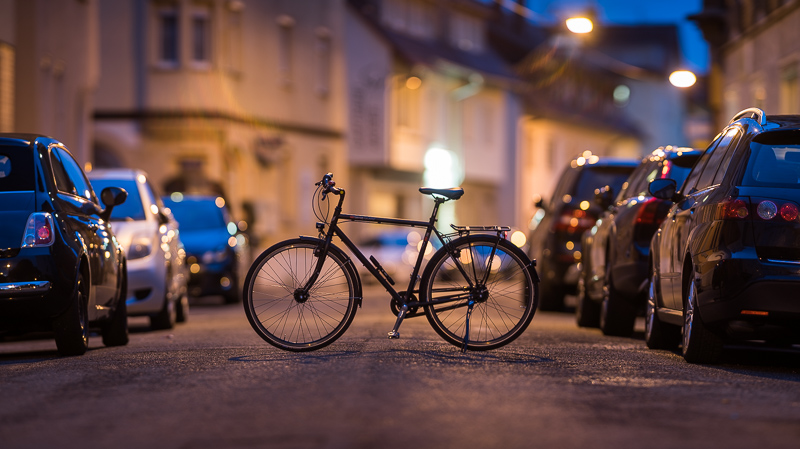 If you buy this lens to use it for portraiture the bokeh surely won't disappoint, but the working distance might. Already for half body you need to be far away from the model and at the distance that is necessary for full body portraits communication will become quite the problem.
First impressions
It really is a shame the optics of this lens are not in better condition, who knows if I will ever get a chance to review one again?
While I can't and won't comment on sharpness the bokeh rendering is simply spectacular. A 25% longer focal length at the same maximum aperture compared to the 200mm f/2.0 lenses makes a more than notable difference.
But handling wise the 3.9 kg also make a notable difference compared to e.g. the 2.5 kg (without hood) of the Canon EF 200mm 2.0 L IS. The latter one is significantly easier to use and handle and fits in way more of my bags and backpacks.
Even being a faulty sample it was still interesting to have a closer look at this legendary lens. A forgotten, shining part of Olympus' history.
PS: if you happen to own one – or in case you want to buy one and make sure it is worth its money within the return period – don't hesitate to get in contact.
Your best bet getting one is on ebay.com
(affiliate link). But these are really rare. Prices can vary between 5000$/€ up to 8000$/€ or even more.
Samples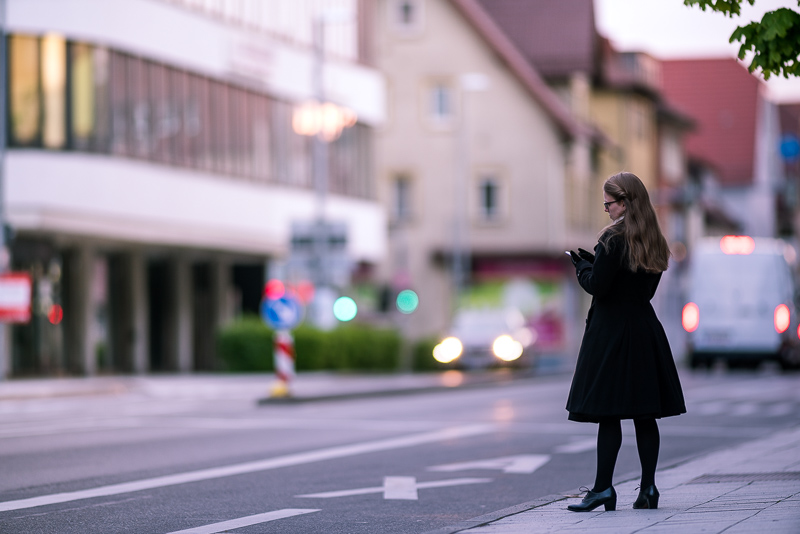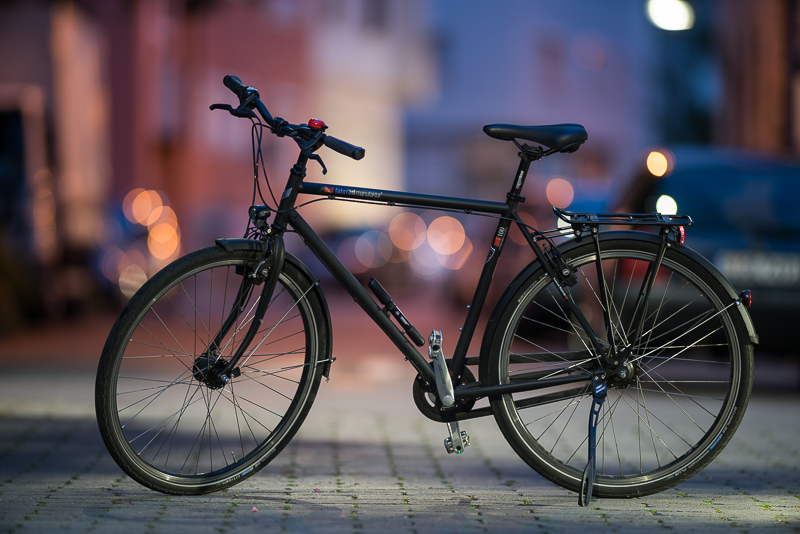 Further Reading
Support Us
Did you find this article useful or just liked reading it? Treat us to a coffee!


via Paypal
The following two tabs change content below.
My name is Bastian and I am your expert here when it comes to ultra wide angle lenses, super fast portrait lenses (ranging from a 50mm f/0.95 to a 200mm f/1.8) and I also have reviewed way too many 35mm lenses. Don't ask me anything about macro or wildlife shooting though.