Introduction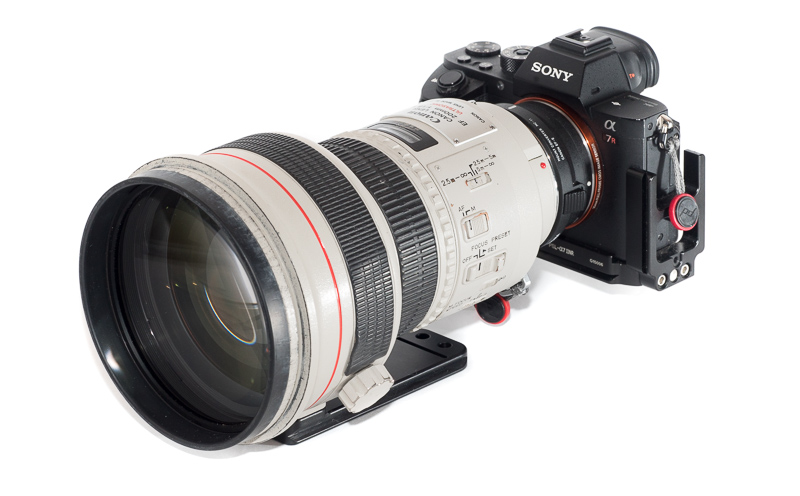 The Canon EF 200mm 1.8 L is one of the most extreme tele lens designs and while almost 30 years old it hasn't been surpassed in terms of speed since. Also known as the "Eye of Sauron" it has already become a legend, so let us find out what is so special about this lens…

Sample Images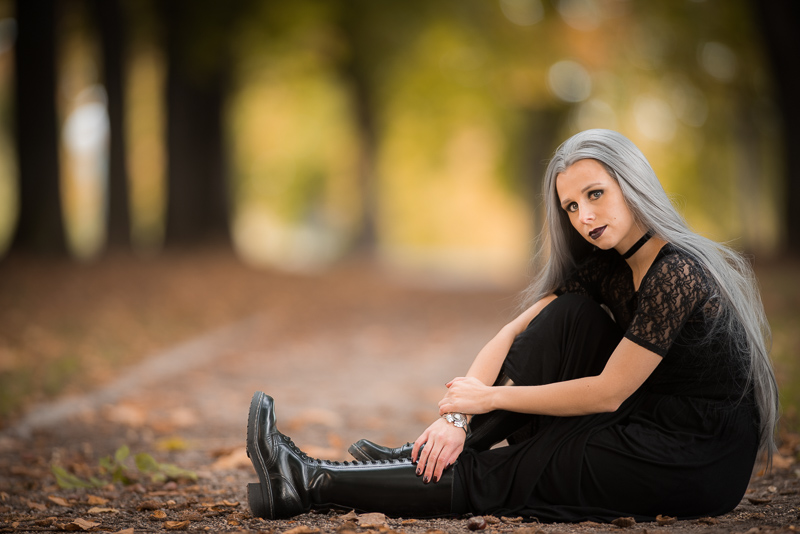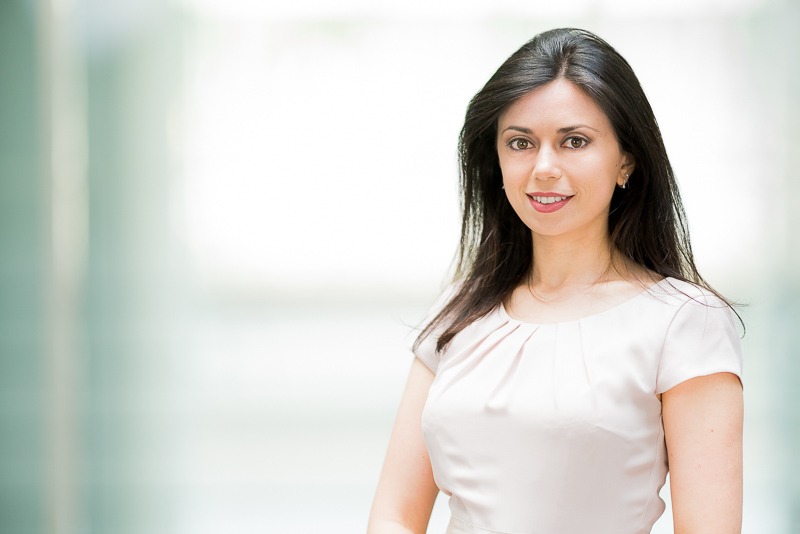 You can find most of the shots in this review in full resolution here.
Specifications / Version History
This lens is one of a kind, well not entirely:  there have been a few lenses produced with the same optics but FD mount, but  they are even more expensive. The successor is the Canon EF 200mm 2.0 L IS which is a third of a stop slower but offers IS. This lens being reviewed has the following specifications:
Diameter: 130 mm
Field of view: 12° (diagonally)
Length:  208 mm
Weight: 3020g + Hood 315g
Filter Diameter: 48 mm drop-in
Number of Aperture Blades: 8
Elements/Groups: 12/10
Close Focusing Distance: 2.5 m
Maximum Magnification: 1:11.2 (1: 6.5 with EF12 II extension tube)
Mount: Canon-EF
You may also have a look at Canon's official page.
You can get one used for roughly 3000$/3000€ on ebay.com (affiliate link) but they are pretty rare so it might take some time finding one.

Handling / Build Quality
The lens is one of Canon's L grade professional lenses so you would expect very good build quality and handling and the lens certainly doesn't disappoint in that respect. The outer casing is made of metal as is the huge lens hood.
The lens incorporates a focus-by-wire system, so when not mounted on a turned on camera,  moving the focus ring won't have any effect. If you are a regular you know I barely miss a chance to complain about focus-by-wire, but this lens made me realize something: a good focus-by-wire implementation is actually possible. It already existed 30 years ago.
There is a linear coupling without slack even when changing the direction of rotation. Not only that but by a small lever you can adjust the manual focus speed, this is a really nice touch and these adjustment option makes actual sense, depending on what you want to shoot.
Slow (1): 720° from 2.5 m to oo
Standard (2): 360° from 2.5 m to oo
Fast (3): 180° from 2.5 m to oo
There are some more switches: AF <-> MF, focus hold, focus limiter, and focus confirmation beep on/off.
The lens also features a floating elements design and nothing moves externally.
The lens hood is very big but also very sturdy. Unlike on many other shorter lenses I often use these super tele hoods as they are all quite prone to getting hit by stray light. There is also a non removable (but rotatable) tripod collar. I exchanged the original foot for an RRS arca swiss foot.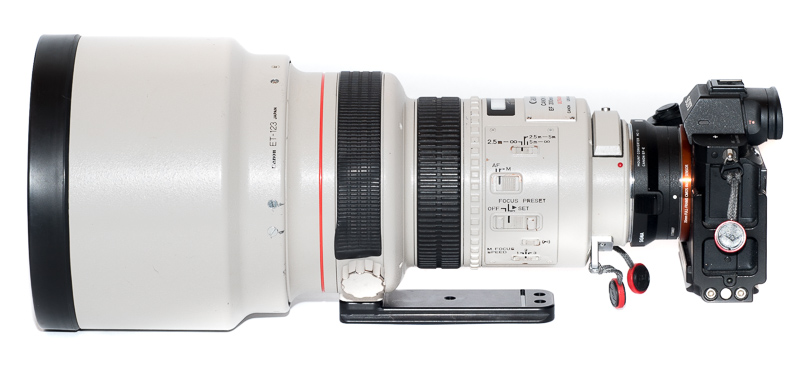 It certainly is a challenge to use this lens without a tripod for a longer period of time, but it is nevertheless possible. Despite the obvious size and weight penalties I found nothing wrong with it in terms of handling.
Autofocus
I have tested this lens with the Sigma MC-11
(300$, affiliate link) on the Sony a7rII, which works quite well and is snappy in decent lighting conditions as there is rarely any hunting even when going from infinity to the minimum focus distance.
Beause of the fast maximum aperture even in dimly lit situations the AF worked quite okay.
I also tried the Metabones Speed Booster T but AF didn't work at all: there was a lot of hunting but it never hit. I am not sure if this is also the case with the normal Metabones adapter and/or if there has been a firmware update in the meantime.
Vignetting
Wide open there is visible vignetting of roughly 2.0 EV, stopped down to f/2.8 only 1.0 EV, stopped down to f/5.6 it is already negligible with 0.5 EV and further improves to 0.3 EV at f/8.0. There is no Lightroom profile for this lens but the one for the Canon EF 200mm 2.0 L IS works quite okay.
It is recommended to have a look at this article first to get an idea how this brightness graph works.
Sharpness
infinity



Wide open the lens is already fully usable right into the corners, as I would expect from a lens in this class. Stopping down to f/2.8 boosts contrast and edge acuity quite a bit but I wouldn't hesitate using this lens wide open at all. This is still an excellent performance, even more so considering the lens design dates back 30 years now.
The exposure of the f/1.8 and f/2.0 corner crops has been lifted in post.
To put things into perspective here: the lens is not as contrasty wide open as the very best modern lenses in class (which would only be Nikon AF-S 200mm 2.0G VR and Canon EF 200mm 2.0 L IS), but there is still more than enough resolution for everything I could think of and it is probably better wide open than most modern zooms ever get stopped down.
close focus (2.5 m)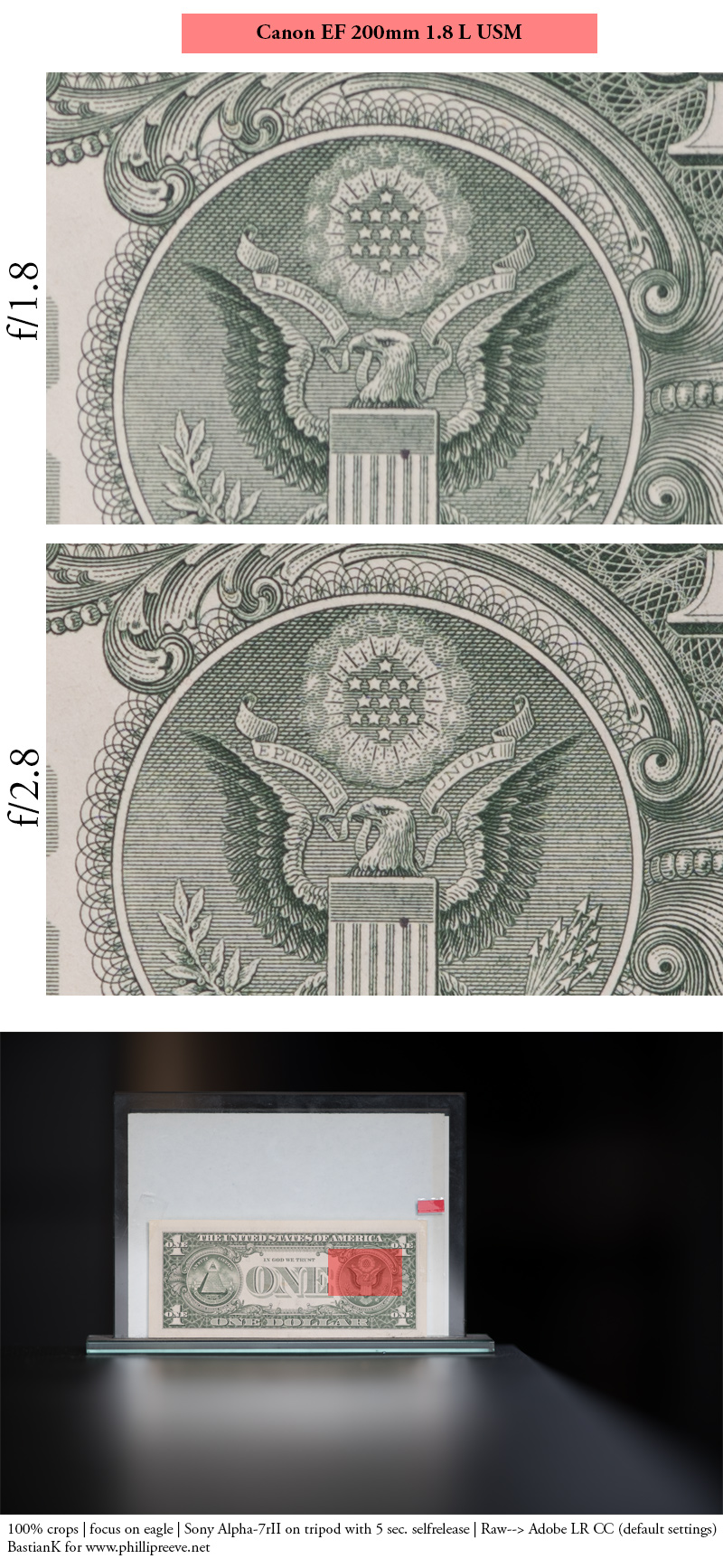 A minimum focus distance of 2.5 m is not really great for a 200mm lens. Nevertheless, the quality is alright wide open and improves to very good levels on stopping down to f/2.8.
close focus (wit EF12 II extension tube) 

With the 12mm Canon extension tube things don't look as rosy anymore. While you can significantly increase the maximum magnification (1:6.5 instead of 1:11.2) the performance really suffers. On top of that the lens now exhibits significant focus shift, which is quite the problem with adapted EF-lenses as you can't magnify the image and use the aperture preview at the same time. So I can't really recommend using extension tubes with this lens.
Flare resistance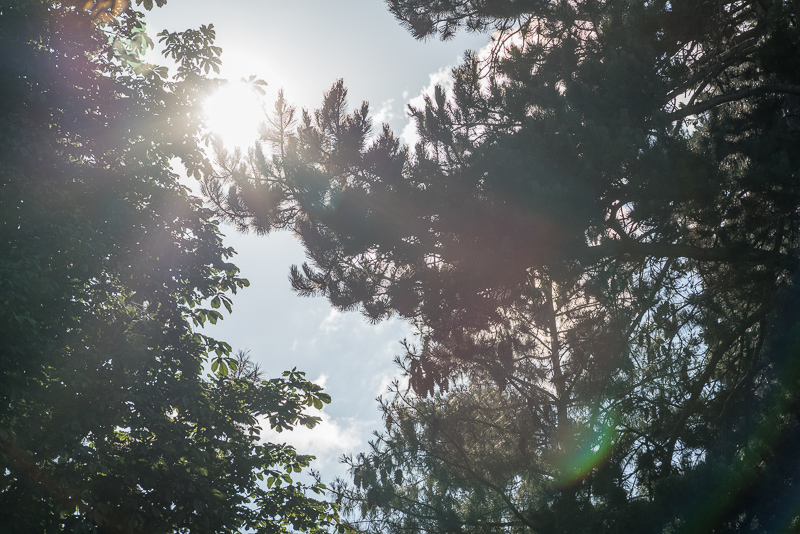 As is the case with most of the super tele lenses this is definetly a weak spot. With the sun inside the frame there can be a tremendous number of ghosts, with the sun outside the frame veiling flare becomes a problem and even the hood – despite being huge – can't always help here.

Sony A7rII | Canon EF 200mm 1.8 L |  f/1.8 | before: no hood / after: hood
And then sometimes you shoot straight into the sun and there are hardly any issues…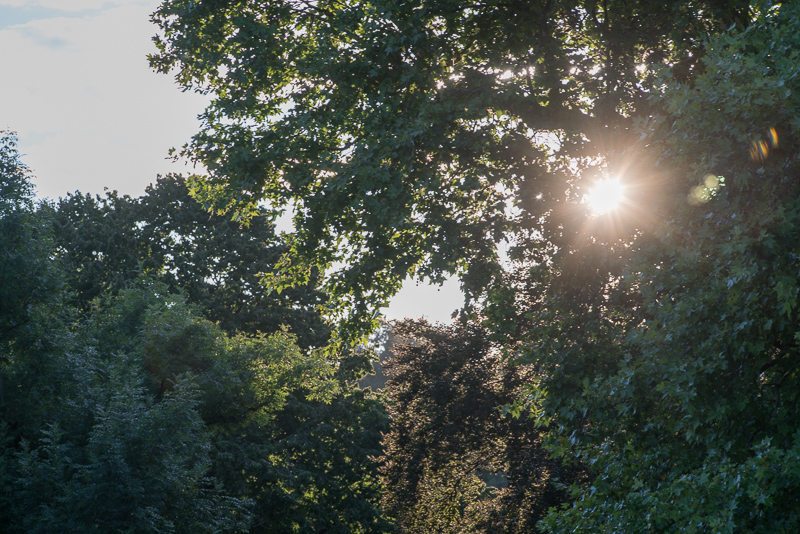 Distortion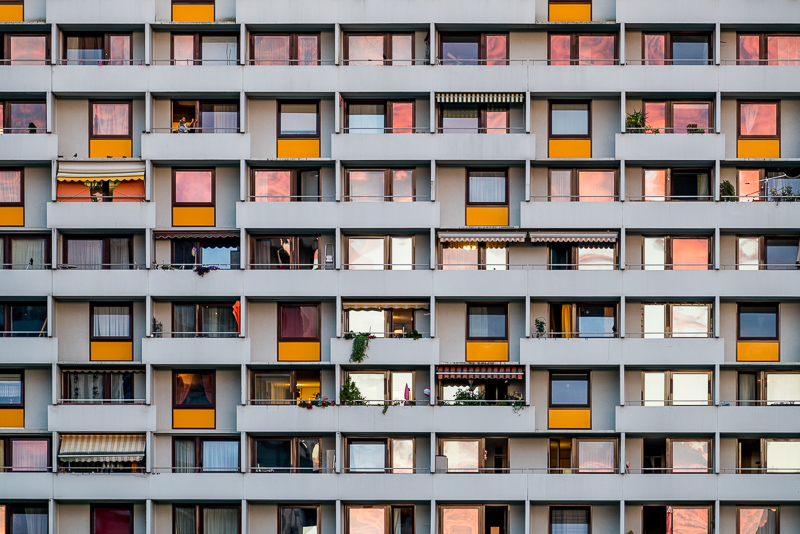 There is only an absolutely negligible amount of pincushion distortion with no field relevance. No correction was applied to the photo above.
Bokeh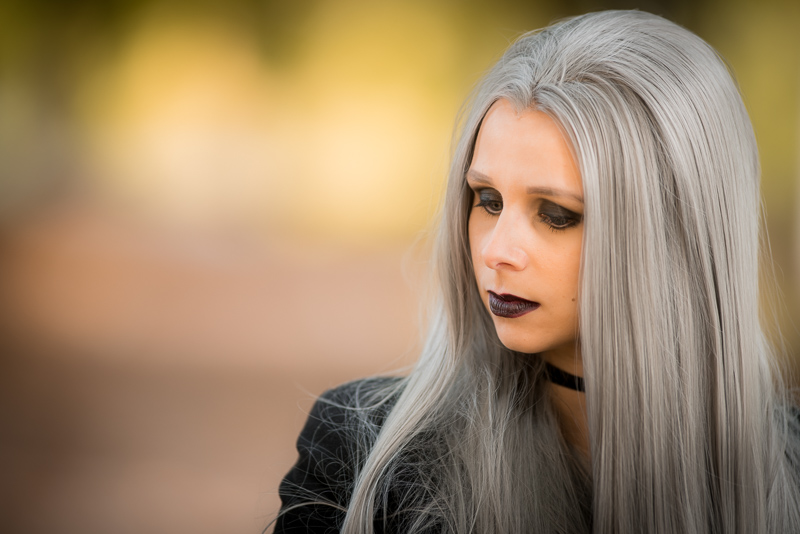 Simply spectacular. Its extraordinary bokeh is the reason this lens has become as famous as it is today. Backgrounds simply melt away and despite the obvious cat's eye effect there are no distractions like outlining or even onion ring patterns. Just have a look at the sample images and let them speak for themselves.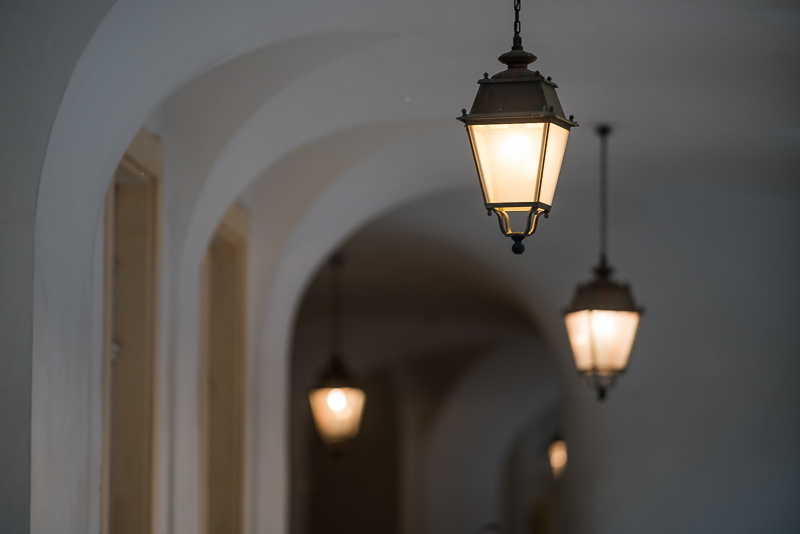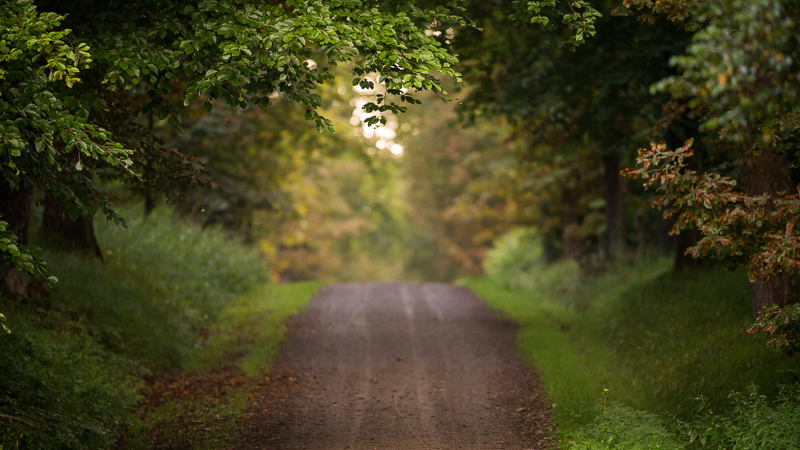 Stopped down the highlights exhibit very strange geometrical shapes. My guess is you needed pretty big aperture blades for a lens like this and some compromises had to be made.
Between f/2.0 and f/2.8 the highlights take on "saw tooth" shapes which look really strange, after that you get the Canon-octagon. So better shoot this lens wide open 🙂
Sunstars
At f/1.8 and f/2.0 there are no real sunstars, but from f/4.0 onwards they actually look quite nice: the rays have a constant length and they are not frayed. For further reference you can also have a look at out Best lenses for Sunstars article.

Chromatic aberrations
longitudinal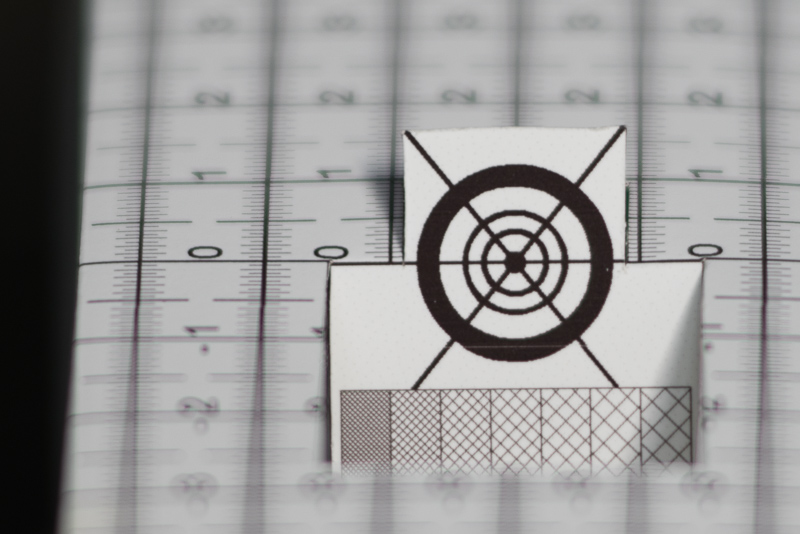 Slight longitudinal CA (loCA) are present in front of and behind the plane in focus, so we are not dealing with an apochromatic lens here (the Nikon AF-S 200mm 2.0G VR and the Voigtlander SL 180mm 4.0 Apo-Lanthar are apochromatic lenses). Still the problem is not overly pronounced here so I rate the performance as average.
lateral
Sony A7rII | Canon EF 200mm 1.8 L |  f/8.0 | CA 100% crop before/after corner
The lateral CA correction is not great. You can spot some near the edges and borders, and Lightroom sometimes failed to fully correct it. Still, for the intended usage of this lens this probably doesn't really matter.
Alternatives
Auto focus:
Nikon AF-S 200mm 2.0 G VRI(I):
I was using one of these on my Nikon DSLRs. Unfortunately adapting Nikon glass to E-mount cameras does not work as well as Canon glass. This is also pretty much the reason I sold it.
Apart from that I think the Nikon is the better lens in most categories. While it is a third of a stop slower it is a true apochromatic design and contrast seems to be slightly higher as well.
Price range: 3000$ (VRI used) to 5700$ (VRII new)
Canon EF 200mm 2.0 L IS:
I did not yet get the chance to try one of these. From what I have read it is as good as the Nikon lens mentioned above. It might be your best option (in terms of availability) if you are looking for such a lens to use on your E-mount cameras with AF.
Price range: 4600$ (used) to 5700$ (new)
Manual focus:
Nikon Ai-S 200mm 2.0 ED:
This might be the optically least impressive of the bunch but it is also the most affordable. From what I have seen sharpness wide open isn't as impressive and it has the worst loCA correction.
Price range: 1700$ to 2500$
Contax/Yashica Zeiss Aposonnar 200mm 2.0 T*:
I barely know anything about this lens. If you happen to own one drop me a note 🙂
Price range: 3500$ to 4500$
Olympus OM Zuiko 180mm 2.0:
This is a very rare lens but I finally managed to find one. It is the lightest of the lenses mentioned here and by at least 1 kg so. It also offers the highest magnification and on top of that it seems to be a little more contrasty than the Canon reviewed here (in the center), but loCA correction is on a very similar level.
Price range: 2500$ to 5000$
Leica APO-Summicron-R 180mm 2.0:
This is the most expensive lens in this class.  Today most of them are probably in some collector's showcases and therefore I can't tell you much about it. If it is a true apochromatic design it might be – in terms of optical quality – the best manual lens in this class, but I will probably never find out.
Price range: I have only seen one for 7000$ so far
Canon nFD 200mm 1.8 L:
Same lens as the one reviewed here but with manual focus only and FD mount. Very rare!
Price range: I have only seen one for 8000$ so far
Conclusion
good

bokeh, bokeh, bokeh!

excellent sharpness wide open at all distances across the whole frame

distortion

build quality

sunstars

focus-by-wire implementation

average

vignetting
correction of longitudinal CA

not good

correction of lateral CA

flare resistance

saw tooth bokeh balls from f/2.0 to f/2.8

size/weight

price/availability

no more spare parts(?)
This is still a spectacular lens, but it comes at a price. Not only because if is far from cheap but also because it is very heavy and bulky. I strongly recommend a decent monopod and tripod to make full use of it.
In terms of bokeh it has not been surpassed by its successor. A maximum aperture of f/1.8 in a 200mm lens is just staggering!
But in terms of sharpness, contrast and CA correction it probably has been slightly surpassed by its successor. For portrait applications I might in fact prefer this one though, as skin is rendered very nice and soft.
On the used market the newer version is still roughly a grand more, but it might make sense investing that if you really need a lens like this on a regular basis.
The spare parts situation with this lens is an issue. From what I have heard Canon is not really interested in repairing these, but there seems to be a repair shop in the US who has a good rate of fixing these. Keep that in mind before pulling the trigger.
Unfortunately this is a problem with many older super tele lenses and will probably also be one with the current ones a few years down the road (maybe even more so, as with IS in newer lenses there is another electronic part that can break down).
I will have a look at the Zuiko 180mm 2.0 soon, which has fewer electronic components 😉
If you can live with that risk this might still be the best portrait lens there is, that bokeh is nothing short of spectacular! Furthermore this is one of a kind, there hasn't been a new 200mm 1.8 since and at the moment I doubt there will ever be one again…
You can get one used for roughly 3000$/3000€ on ebay.com (affiliate link) but they are pretty rare so it might take some time finding one.
Sample Images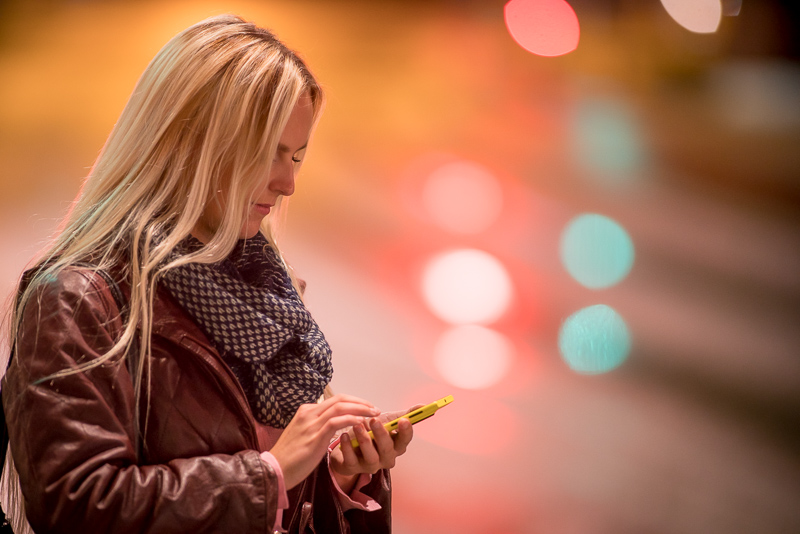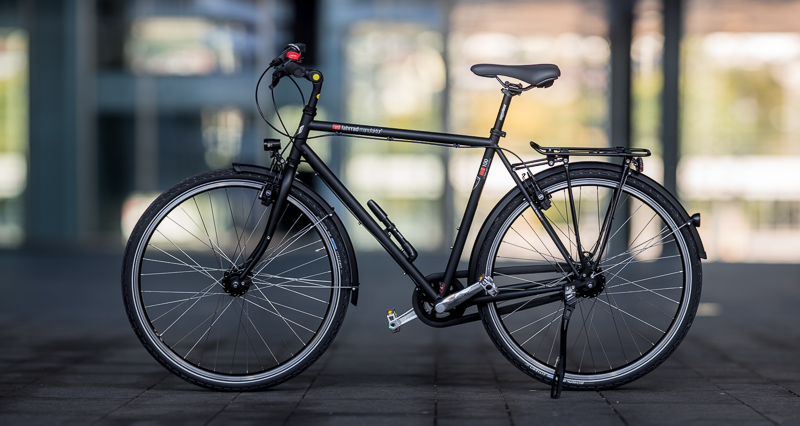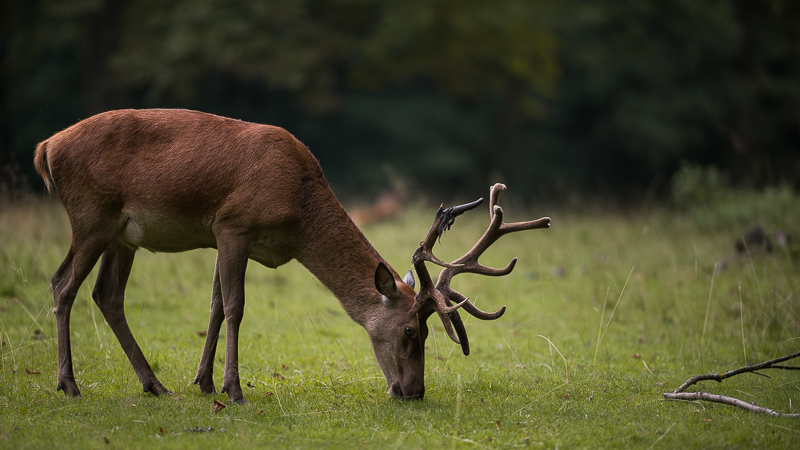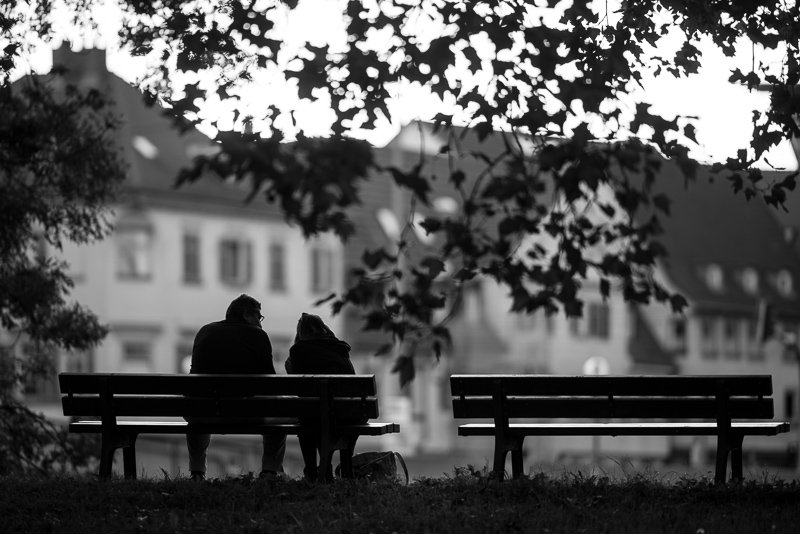 You can find most of the shots in this review in full resolution here.
Further Reading
Support Us
Did you find this article useful or just liked reading it? Treat us to a coffee!


via Paypal
The following two tabs change content below.
My name is Bastian and I am your expert here when it comes to ultra wide angle lenses, super fast portrait lenses (ranging from a 50mm f/0.95 to a 200mm f/1.8) and I also have reviewed way too many 35mm lenses. Don't ask me anything about macro or wildlife shooting though.