Introduction
I already reviewed the M-mount version and liked it a lot. Now the native E-mount version has finally been released. Can it hold up to my high expectations?
Sample Images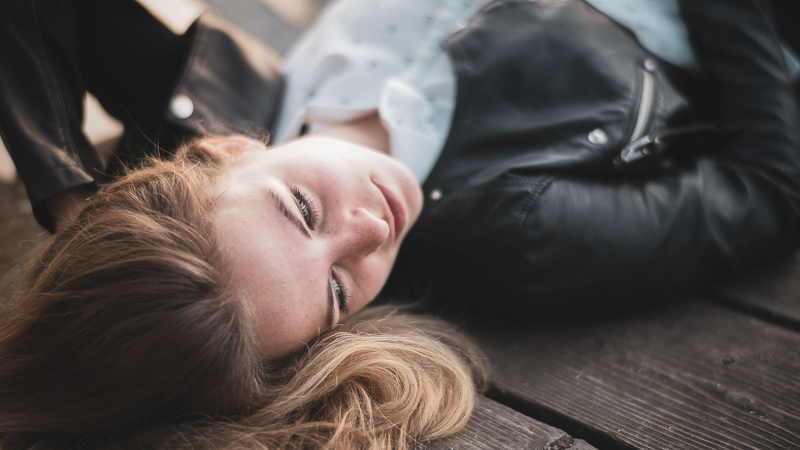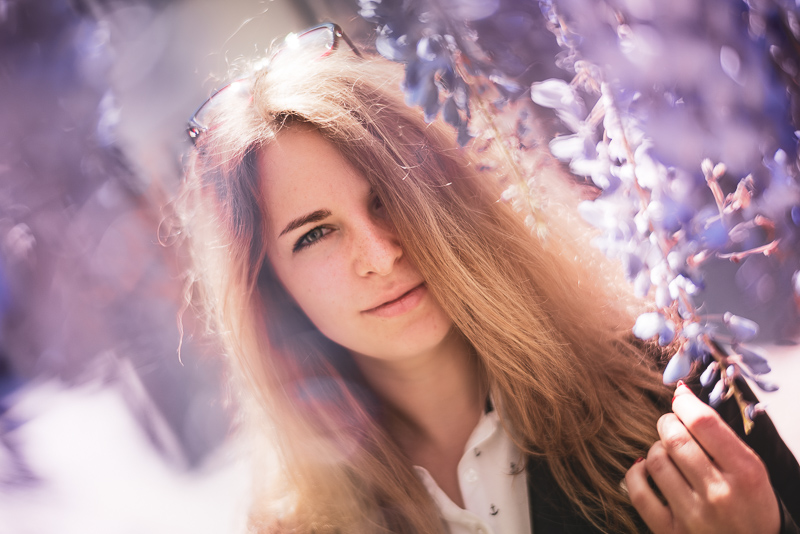 Most of the sample images in this review can be found in full resolution here.
Specifications / Version History
In 2018 a Leica-M version was released (see our review). At Photokina 2018 we already saw two prototypes for an E-mount version of this lens which was then released in April 2019. This E-mount version has the following specifications:
Diameter: 70 mm
Field of view: 47.5° (diagonally)
Length: 58 mm
Weight: 440g (without hood and caps)
Filter Diameter: 58 mm
Number of Aperture Blades: 12 (straight)
Elements/Groups: 8/6
Close Focusing Distance: 0.45 m
Maximum Magnification: 1:6.8 (measured)
Mount: Sony-E
You may also have a look at the official page.
You can usually find the Voigtlander 50mm 1.2 E on CameraQuest, B&H, Robert White, amazon.com or ebay.com/ebay.de for about $1099/1099€ (affiliate links)

Disclosure
The Voigtlander 50mm 1.2 Nokton E was kindly provided free of charge by Robert White/Flaghead for reviewing purpose for a duration of 4 weeks.
Handling / Build Quality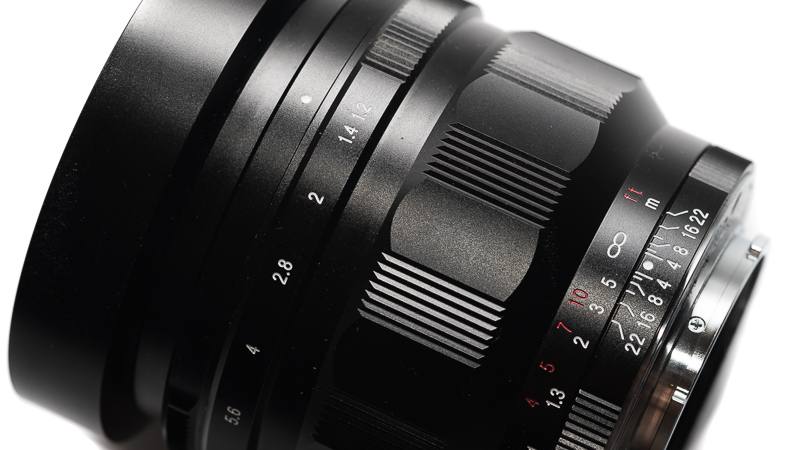 So far none of the Voigtlander lenses disappointed in this category and this holds true for this new 50mm 1.2 E as well. The focus ring has perfect resistance and travels ~160° from the minimum focus distance (0.45m) to infinity.
The aperture ring has 1/3 stop click stops which makes counting the f-stops a bit tedious. It travels about 120° from f/1.2 to f/22. The aperture ring can also be "declicked" which can be useful if you want to use this lens for filming.
Most parts seem to be made from metal and all markings are engraved and filled with paint.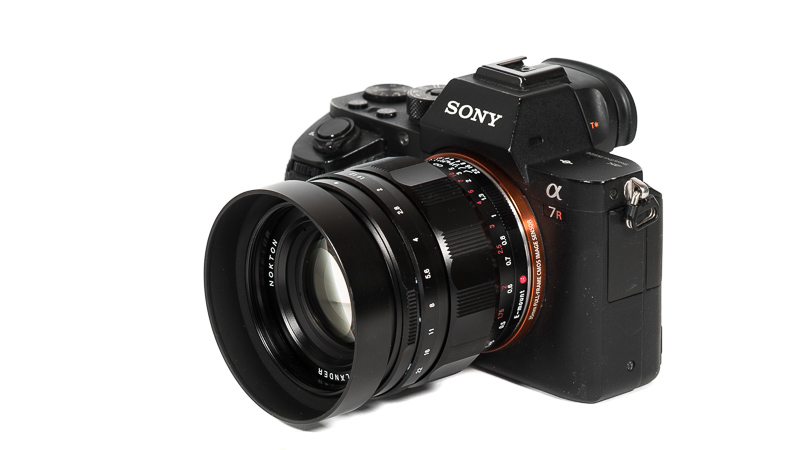 A small screw in metal hood is part of the package, a nice touch is that the hood also features a 58mm thread for attaching filters even when using the hood.
Compared to the M-mount version there are in fact quite a few differences worth noting: the minimum focus distance is now 0.45 instead of 0.7 m, aperture ring click stops are now 1/3 instead of 1/2, the aperture ring can be declicked, the lens gained quite a bit in terms of size and weight (440g instead of 350g + adapter), the filter diameter is now 58 mm instead of 52 mm, you get the hood for free and – obviously – the E-mount version features electronic contacts to communicate exifs and focus distance with your camera.
Vignetting
light falloff

Wide open there is strong light falloff of roughly 3.1 EV, stopped down to f/2.0 this improves to 2.0 EV, stopped down to f/2.8 it is 1.7 EV and further improves to 1.3 EV at f/8.0. These values are comparable to the competition in this class. You can either correct this in Lightroom or directly in camera. There is no Lightroom profile yet, but I expect it to be included in one of the next updates.
Interestingly these values are about 0.3 EV higher compared to the M-Mount version.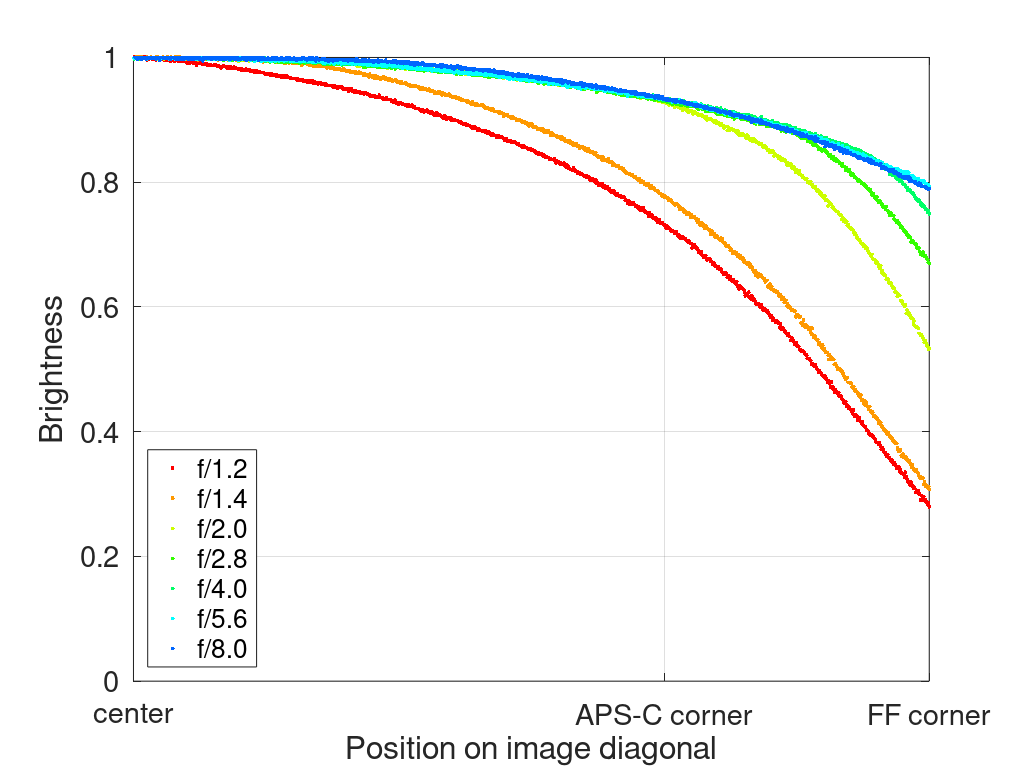 It is recommended to have a look at this article first to get an idea how this brightness graph works.
Optical Vignetting

Very fast yet compact lenses usually show a significant amount of optical vignetting. Without going too much into technical details mechanical vignetting leads to the truncation of light circles towards the borders of the frame.
In the center of the frame almost every lens will render a perfect circle, but only lenses with very low optical vignetting will keep this shape in the corners.
So in the following comparison we move from the center (left) to the extreme corner (right) and see how the shape of the light circle changes.
For comparison's sake I included the Zhong Yi Mitakom 50mm 0.95 here. I consider this performance average for a lens with these parameters. Nothing has changed compared to the M-mount version here.
This comparison was done at 0.7 m focus distance, you may get slightly different results at other distances.
*The Mitakon does not have a real f/1.2 marking, hence the small difference in size at f/1.2.
Sharpness
infinity
In the center the resolution at infinity is okay at f/1.2, but we can see quite a bit of glow (spherical aberration) and also purple fringing. Midframe and corners are a bit soft but depending on the subject may still be usable.
The center starts to show good resolution figures at f/2.0 and really good ones with very high contrast at f/4.0.
The midframe follows one step behind but the corners really need f/8.0 to show good performance.
The midframe performance has been improved by about 2 stops and the corners by about 3 stops, meaning the midframe on the E-mount version at f/1.2 looks like the M-mount version at ~f/2.0 and the corners at f/1.2 look like the M-mount version at f/3.5.
But where there is light there is also a bit of shadow: stopped down to f/5.6 it seems to me that the M-mount version has a slightly flatter field, even when used on a Sony camera.
My recommendation stays the same: use f/8.0 if you want best across frame sharpness.
Portrait distance
At wider apertures the Voigtlander shows best sharpness at portrait distances. I have no reservations to use it wide open for any purpose here (head, head-and-shoulder or full-body).
The rather high contrast wide open also makes it easy to focus, much easier than e.g. the Zhong Yi 50mm 0.95 III.
Close (0.45 m, 1:6.8)

100% crops from center, A7rII, because of focus shift (see corresponding section) I refocused for every shot.
Similar to many other (especially fast) lenses without a floating elements design the performance wide open at the minimum focus distance ain't that great (unless you are after a dreamy look).
But stopping down to just f/2.0 improves the performance significantly.
The minimum focus distance has been improved compared to the VM version, apart from that the performance is pretty much the same here.
In this comparison you can see how this translates into real life pictures:
The f/1.2 shot has smoother bokeh but it is also a bit soft with noticeable glow. Stopping down to f/2.0 increases resolution and contrast significantly and reduces the amount of some of the optical aberrations.
Flare resistance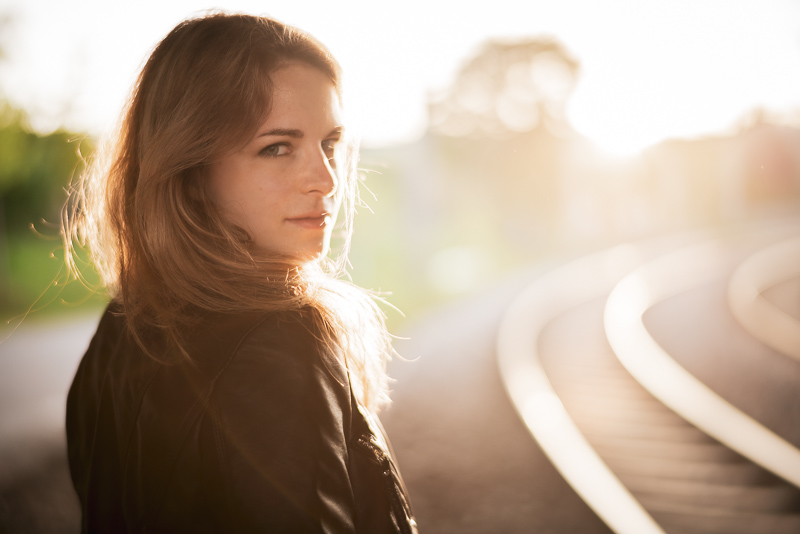 Flare resistance is actually pretty good, most of the time you can just shoot directly into the sun and you will neither have problems with a loss of contrast nor ghosting. Only sometimes you may encounter rather small and unobstrusive ghosts (magenta cirlce) that shouldn't ruin your image.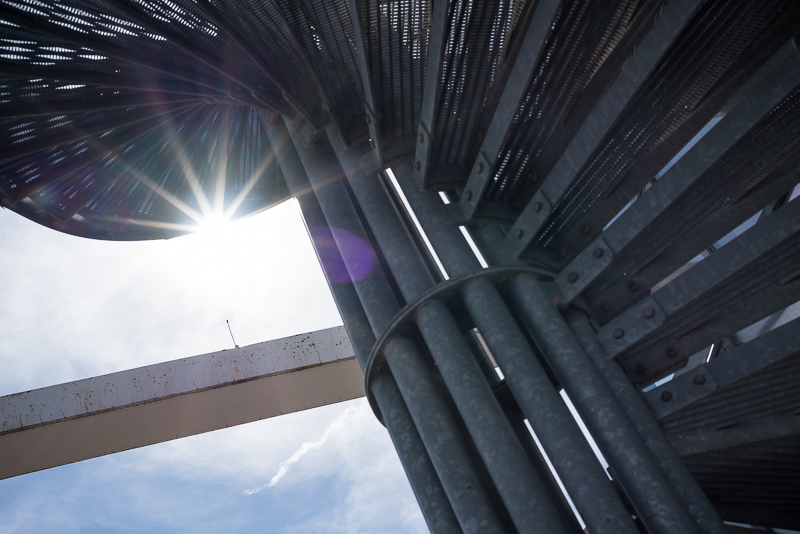 Even with the sun close to the corner of the frame (where many lenses struggle) the issues are minor. There is just one position where you can get a rather strong flare, but this is a staged situation and the slightest change in framing will make it go away.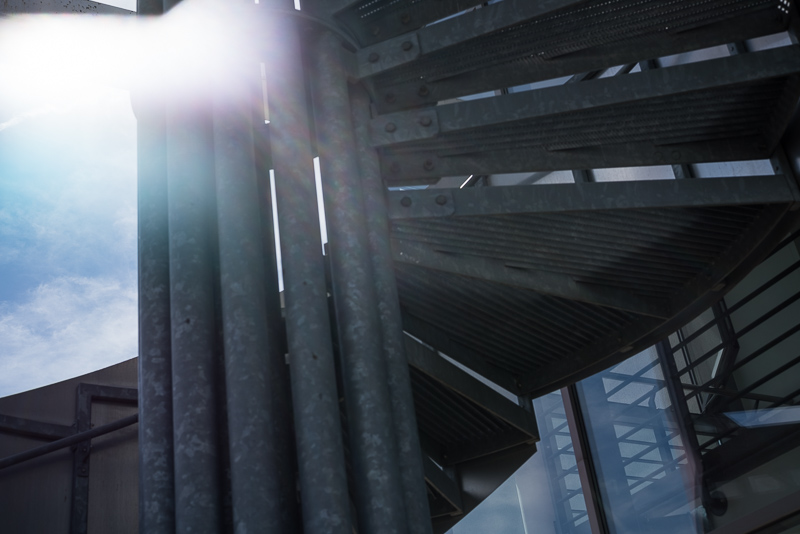 What I didn't notice with the M-mount version is that wide open the performance is slightly worse, here you can sometimes catch a very big ghost reducing the saturation in some parts of the frame: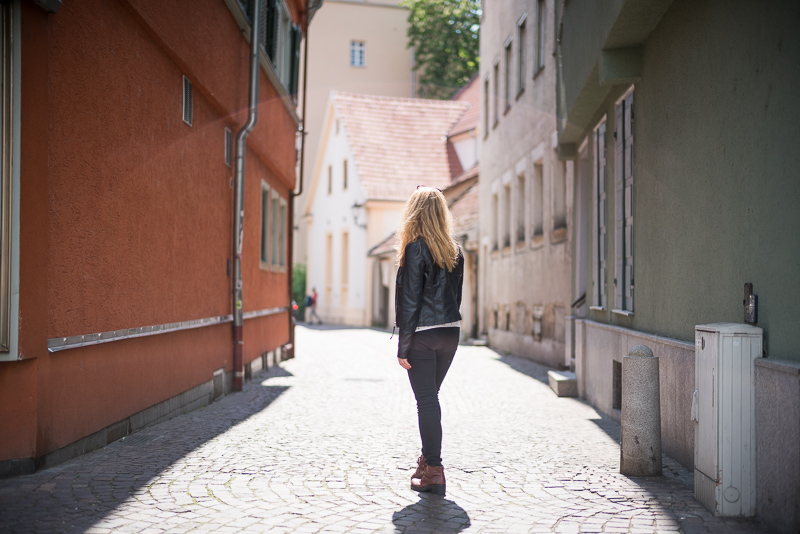 In terms of flare resistance still one of the best 50mm lenses I had the pleasure to use so far. Considering the big front element and the very fast maximum aperture this is especially praiseworthy.
Coma
Between f/1.2 and f/2.0 there is noticeable coma. Stopping down to f/2.8 improves the performance significantly and by f/4.0 it starts to look really good.
Also note that I focused on the corners for these shots, if you focus on the center the corners will look slightly worse.
I see an improvement between 1 and 2 stops compared to the M-mount version, but this is still not a lens I would recommend for astrophotography at apertures wider than f/2.8.
100% crops from extreme corner, focused on corner, A7rII
Distortion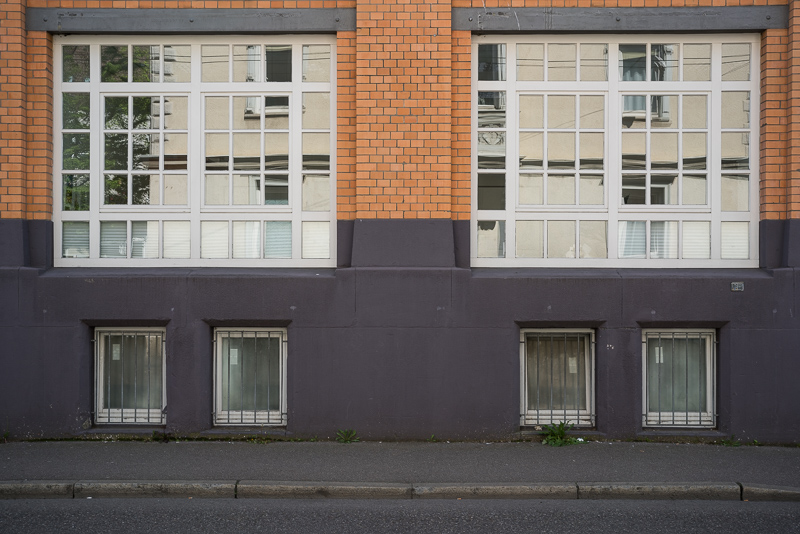 The Voigtlander 50mm 1.2 E shows an almost unnoticeable amount of pincushion distortion and only so in the corners. This will barely be visible in real life shots.
Bokeh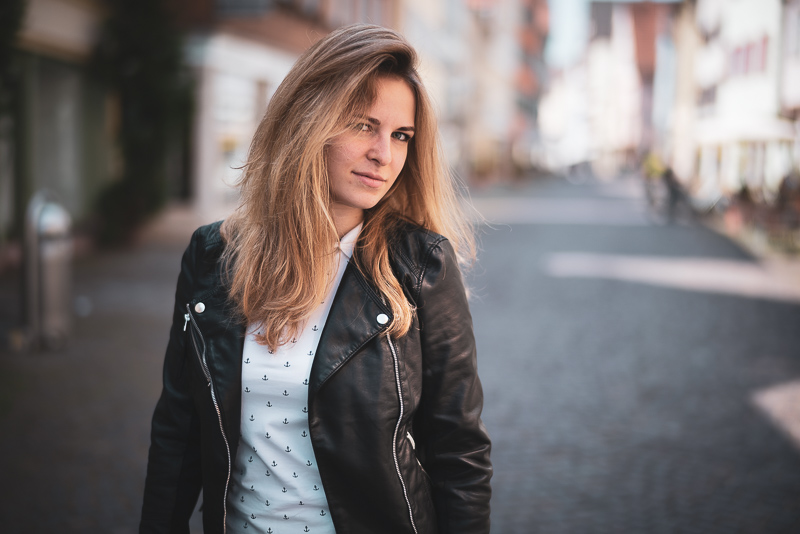 Only few 50mm lenses feature a smooth bokeh rendering, but this one did surprise me in a positive way. As we have seen in the sharpness and coma sections there is a bit of under corrected spherical aberration at wider apertures which usually leads to a smoother bokeh rendering.
At most distances the bokeh is indeed very smooth, but especially so when you are a bit closer to your subject. You can also see the glow (spherical aberration) behind the plane in focus which is responsible for the smooth blur: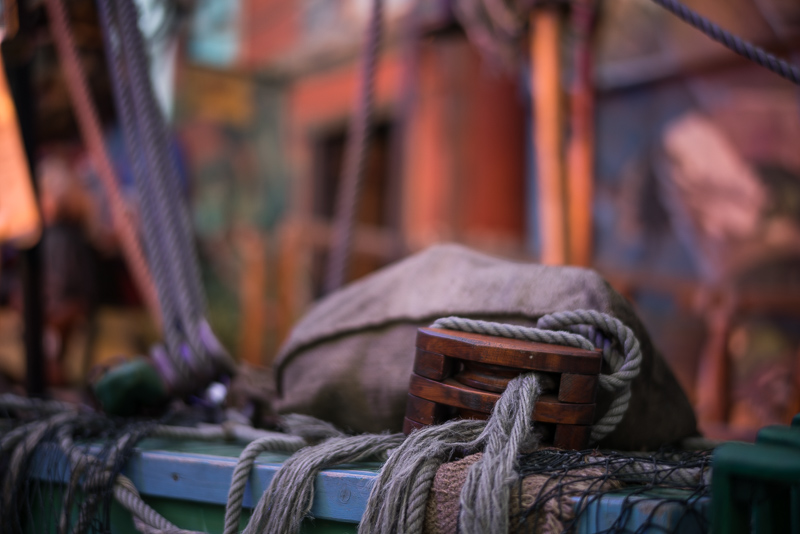 When focusing on something a bit further away it still holds up pretty well:
Even at such long distances the fast maximum aperture lets you throw the background out of focus quite nicely. If you look for it you may see some signs of double edged structures in the transition zone, but only very few 50mm lenses will give a smoother rendering.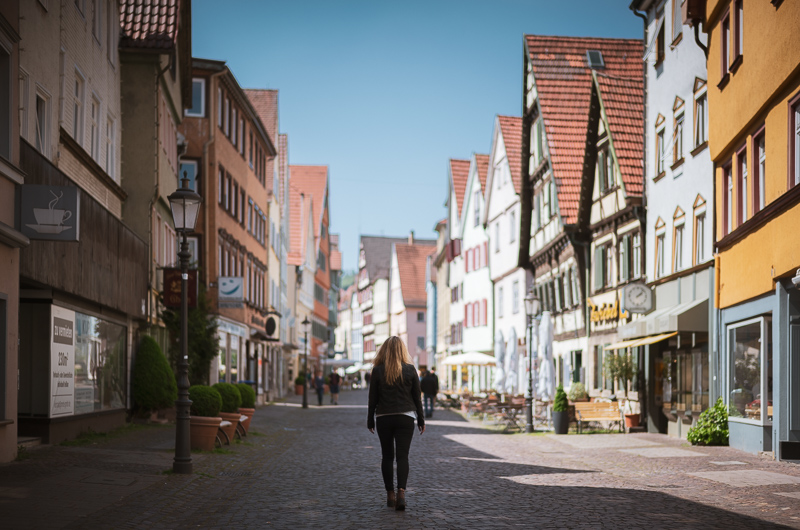 The rest of this section has been taken from my review of the M-mount version as nothing has changed here.
What I didn't like about the Voigtlander 40mm 1.2 Nokton E were the sometimes distinct onion rings in light circles. Despite a seemingly similar design these are pretty much completely absent here: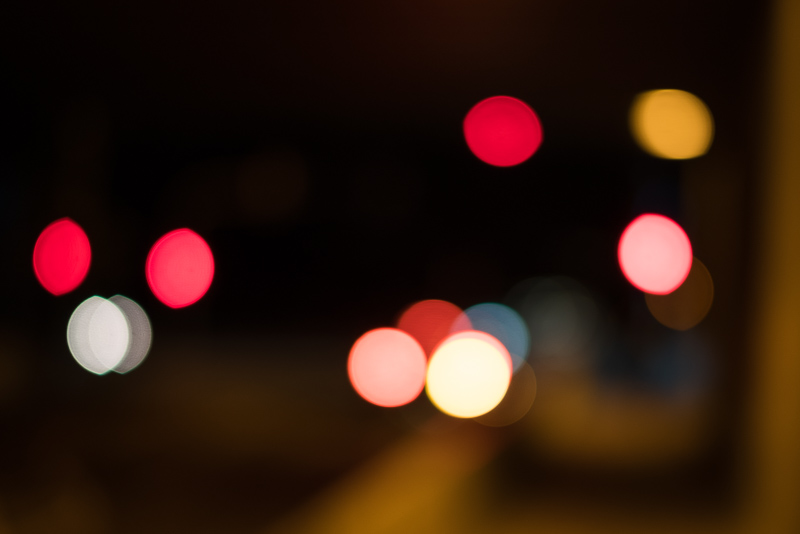 So all in all (but without having performed a direct comparison) I like the bokeh rendering of the 50mm 1.2 a bit more than that of the 40mm 1.2.
Even in the out of focus areas you can see the  slightly undercorrected spherical aberration (glow) at f/1.2. This goes away when stopping down to f/2.0 or further.
Despite the straight blades you can rarely see poing light sources are rendered as 12-sided figures instead of circles.
You can have a look at my review of the M-mount version to see a bokeh comparison with the Zhong Yi Mitakon 50mm 0.95 II.
Sunstars
Unlike the other Voigtlander E-mount lenses we reviewed so far the Voigtlander 50mm 1.2 E features 12 instead of 10 straight aperture blades, nevertheless the sunstars are well defined between f/2.0 to f/16. If you want to know more about sunstar rendering of different lenses have a look at this article.
You can also see the noticeable spherical aberration at f/1.2 and f/1.4 in these shots.
As nothing has changed here I am reusing the section from my review of the M-mount version.
100% crops from center, A7rII
Chromatic aberration
lateral
100% crops from corner, A7rII
There are only minor lateral CA visible that are easily corrected either in camera (for Jpegs) or in a raw developer like Lightroom by one click.
longitudinal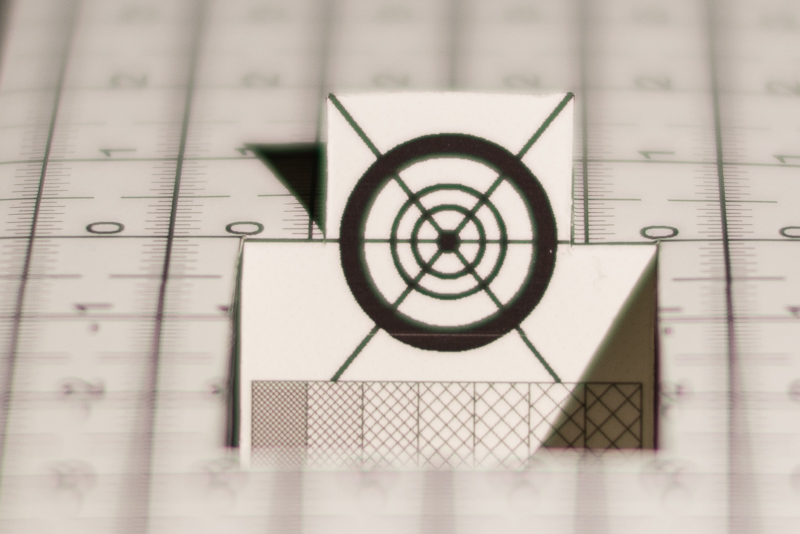 In close up scenarios there is only a bit of green behind and magenta in front of the focal plane visible, but this aberration is masked by spherical aberration quite a lot when shooting at wider apertures here.
In very demanding scenes like the one below you can spot loCA even in smaller prints, but this is still in line with what is to be expected from a very fast lens like this.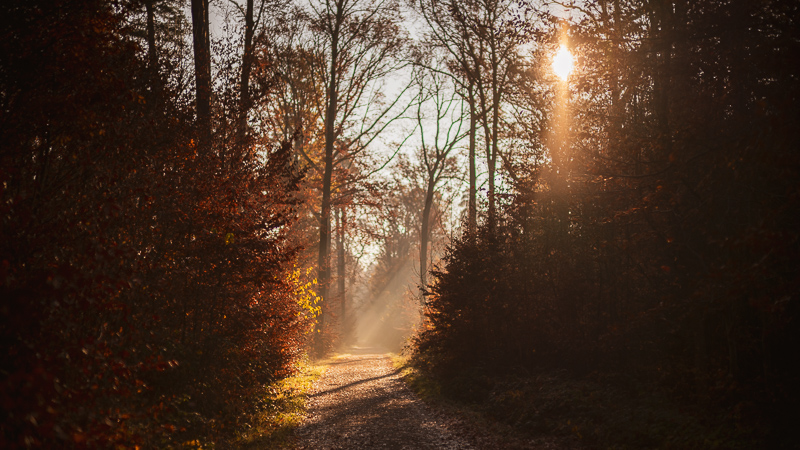 No changes to M-mount version here either. But my sample to illustrate this from the M-mount version is better, so I keep using that one.
Focus shift
50% crops, A7rII
When stopping down the plane of optimal focus shifts to the back, so you have to focus a bit closer for best performance. I recommend focusing at working aperture with this lens to get best results. At close distances even at f/4.0 the difference is still noticeable, at infinity it is less noticeable.
Pretty much the same as M-mount version, no surprise.
Alternatives
Voigtlander VM 50mm 1.2 Nokton:
Is there still a reason to get the M-mount version? Maybe there is. Optically you are giving up very little when using the the M-mount version on a Sony camera (mostly corner sharpness at infinity at wider apertures and electronic contacts) but the lens is slightly smaller/lighter and when coupled with a helicoid adapter focuses closer. If you are using Sony and Leica cameras side by side this is definitely an option worth considering.
Voigtlander 40mm 1.2 Nokton E:
I would only recommend to get this 40mm lens if you prefer its focal length.
In terms of bokeh rendering and across frame sharpness I prefer the 50mm.
Sony/Zeiss 50mm 1.4 ZA:
If you want a combination of nice bokeh rendering and AF this is your best bet. Haven't used it personally yet.
Zhong Yi Mitakon 50mm 0.95 II or 50mm 0.95 III:
If all you are after in a 50mm lens is smooth bokeh rendering these lenses are what you are looking for. But be aware: they are big, heavy and the flare resistance as well as across frame sharpness are much worse.
Zeiss Loxia 50mm 2.0:
This is your other native 50mm lens with electronic contacts. It came down in price a bit since release and especially used is more affordable. I consider this being one of the best choices for stopped down landscape or achitecture photography, so if you are not interested in the faster aperture or nicer bokeh of the Voigtlander 50mm 1.2 E this may be worth a look.
I did not perform a direct comparison, but I expect the Loxia to show slightly better performance in the corners stopped down.
Voigtlander VM 50mm 1.1 Nokton:
Haven't tried this one myself yet, but I expect the newer f/1.2 version to be a better performer in pretty much every regard.
7artisans 50mm 1.1:
This is more of a special purpose lens with a very distinct bokeh rendering between f/1.1 and f/1.4. It also is a bad performer for across frame sharpness at infinity.
Olympus OM Zuiko 50mm 1.2:
A much cheaper 50mm f/1.2 from 35 years ago with less smooth bokeh rendering.
Conclusion
good

bokeh

sharpness and contrast starting at f/2.0

flare resistance

correction of lateral CA

sunstars

distortion

build quality

size/weight

average

sharpness and contrast at f/1.2 and f/1.4 (dreamy look)
correction of longitudinal CA
coma correction
light falloff
price

not good

focus shift near minimum focus distance

I already liked the M-mount version of this lens a lot and now I see that my list of cons for the E-mount version is even shorter.
Let me start with the bokeh: in many ways this reminds me of the Sony FE 85mm 1.4 GM, which I still consider having the best bokeh rendering of all lenses I tried. Why is that so?
At f/1.2 and f/1.4 where you set your focus the image is sharp and contrasty (especially at portrait distances) but right behind that there is a lot of undercorrected spherical aberration (glow) that will make the out of focus areas appear very smooth, undistracting and (at least in my case) pleasing to the eye.
Midframe and corner sharpness at wider apertures has been vastly improved. Personally I would have hoped for a slightly better across frame sharpness at f/4.0 and f/5.6, but I usually use f/8.0 for these applications anyway, so no big loss.
At f/8.0 this 50mm 1.2 is more than good enough for any landscape or architecture application where you need good across frame performance, yet at the same time it is a great lens for portraiture or other shallow depth of field applications featuring such a fast maximum aperture.
I don't really need a(nother) 50mm lens at the moment, yet it is still hard for me not to buy this lens. It is that good. Considering speed, size, bokeh and image quality stopped down this is the best allround manual 50mm lens I have seen so far.
Most people will be much happier with this one than any other manual 50mm lens, including the Zeiss Loxia 50mm 2.0 and all the adapted M-mount options, if the price is no hurdle.
You can usually find the Voigtlander 50mm 1.2 E on CameraQuest, B&H, Robert White, amazon.com or ebay.com/ebay.de for about $1099/1099€ (affiliate links)
Sample Images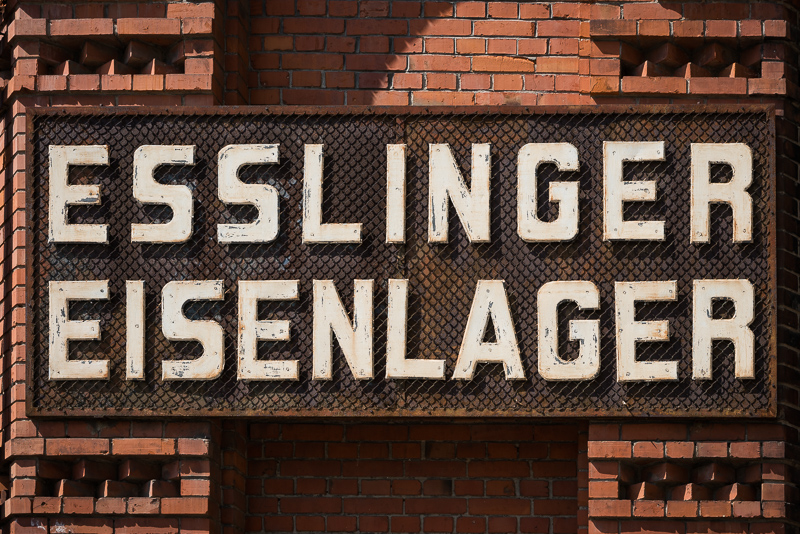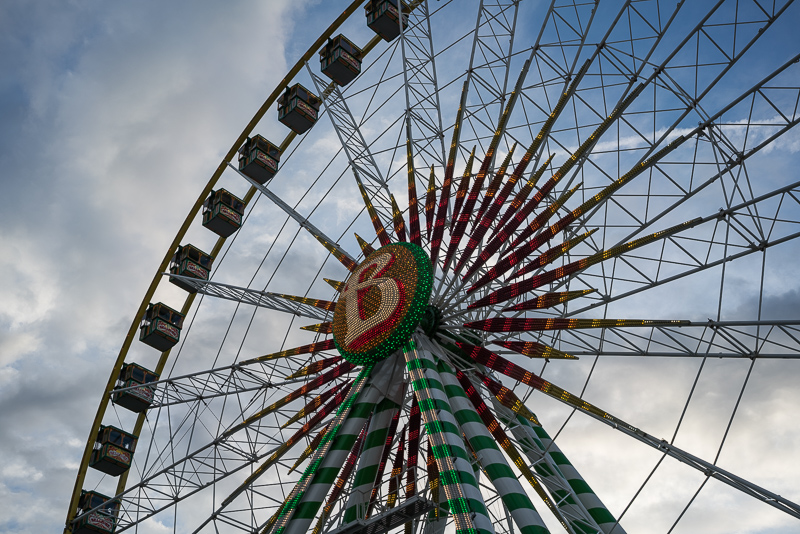 Most of the sample images in this review can be found in full resolution here.
Further Reading
Support Us
Did you find this article useful or just liked reading it? Treat us to a coffee!


via Paypal
The following two tabs change content below.
My name is Bastian and I am your expert here when it comes to ultra wide angle lenses, super fast portrait lenses (ranging from a 50mm f/0.95 to a 200mm f/1.8) and I also have reviewed way too many 35mm lenses. Don't ask me anything about macro or wildlife shooting though.