Introduction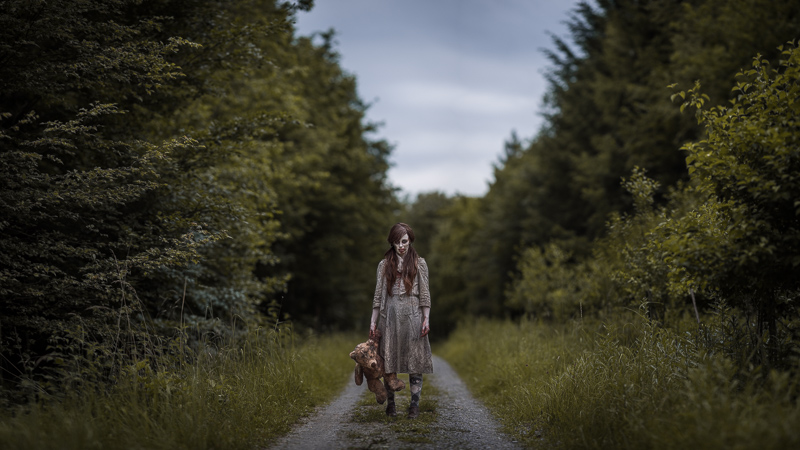 Brenizer or Bokehpanorama is a panorama technique to get a wide angle shot with the much better bokeh of a longer tele lens. In this article I will show you what it is all about and which lenses work best.
What is a Brenizer/Bokehpanorama?
By using longer lenses and taking a panorama you can simulate the look of fictional, wider, very fast lenses that are not even technically possible to build.

With a 200mm 2.0 and taking a multirow panorama of 6×6 frames with 50% overlap you can create the look of a fictional 50mm f/0.5 lens. If that is not enough you will vastly increase the image quality compared to a single shot.
The name "Brenizer" is related to NYC based wedding photographer Ryan Brenizer, who was one of the first to use and promote this technique. For the calculations of what fictional lenses my panoramas are equivalent to I was using this brenizer calculator.
What lenses work best?
The quotient of focal length divided by maximum aperture is generally the best indicator for the blur potential and how useful a lens is for brenizer work.If you have two lenses with the same quotient, for example a 200mm f/2.0 ("100") and a 400mm f/4.0 ("100") the look these lenses are giving is somewhat interchangeable:
You can imitate the look of the 400mm f/4.0 by adding a 2x teleconverter to the 200mm f/2.0 (or by simply cropping) and you can also imitate the look of the 200mm f/2.0 by taking a panorama with the 400mm f/4.0.
To keep the panorama work to a reasonable degree you should try to stay away from super long tele lenses (300 to 800mm) though. As, for example, to get the look of a 100mm f/1.0 lens you would need 3×3=9 images when using a 200mm f/2.0 lens. You could also use a 400mm f/4.0 lens, but you will need 6×6 images, so it would be 4 times the work (50% overlap in both cases).
A list of noteworthy lenses, the higher the number the better:
The ones marked in grey I would not consider, as they are too long, heavy, rare, expensive or several of those things at the same time.
This is not everything though: with lenses that feature strong optical vignetting (which – amongst other things – leads to the truncation of light circles in the background) you may end up having a hard time to stitch the single frames.
Even if you manage to properly stitch the panorama you will have cat's eyes everywhere in the frame, not just towards the borders, as can be seen in this example: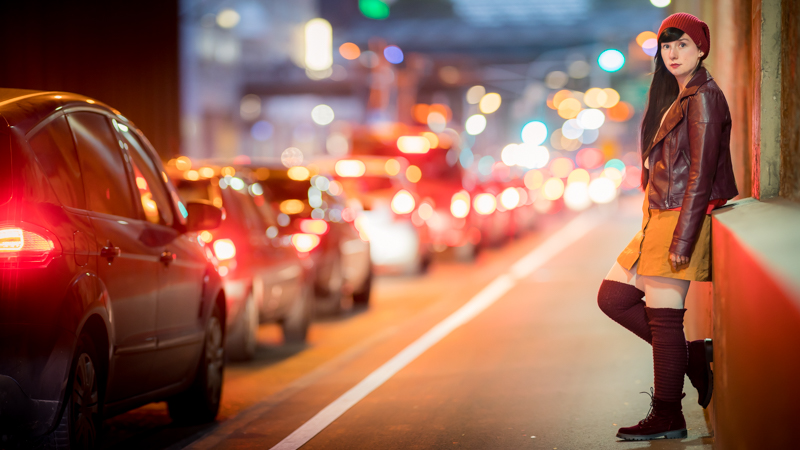 It is very hard finding decent information on optical vignetting, so over the past months I had a look at a bunch of fast long lenses and tried to find out which one works best for brenizers.
Each of the following brenizers has been taken as a 4×9 shots multi row panorama, so the distance to the subject has been changed. Neither did I own all of the lenses at the same time nor would I have been able to take the panoramas with all these lenses under the same lighting conditions, so there are obvious differences visible.
Sony FE 85mm 1.4 GM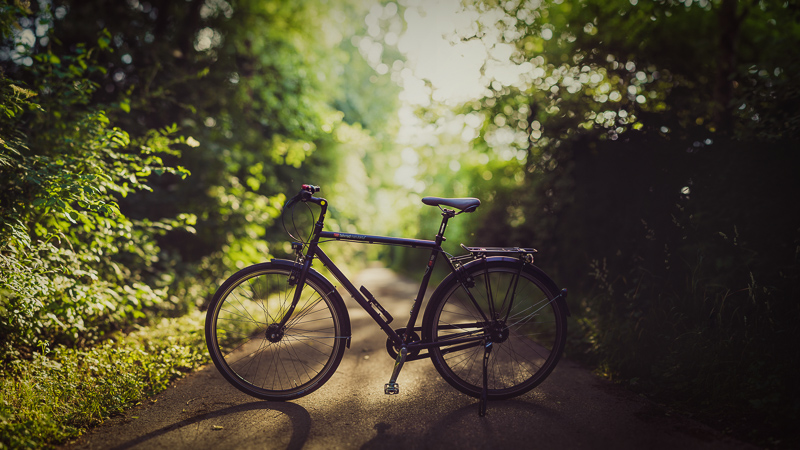 This is the only native and also the most modern lens in this comparison. At closer distances it shows almost no optical vignetting which is quite amazing, but you will still be able to spot cat's eyes when you focus on something further away.
85mm is a little short for such a big brenizer, this will lead to some unfavourable perspective distortion. So I think in this case a smaller brenizer (2×5) gives the better result:
825g | $1799 | full review
buy from amazon.com | amazon.de | ebay.com | ebay.de | B&H (affiliate links)
Carl Zeiss Jena Visionar 109mm 1.6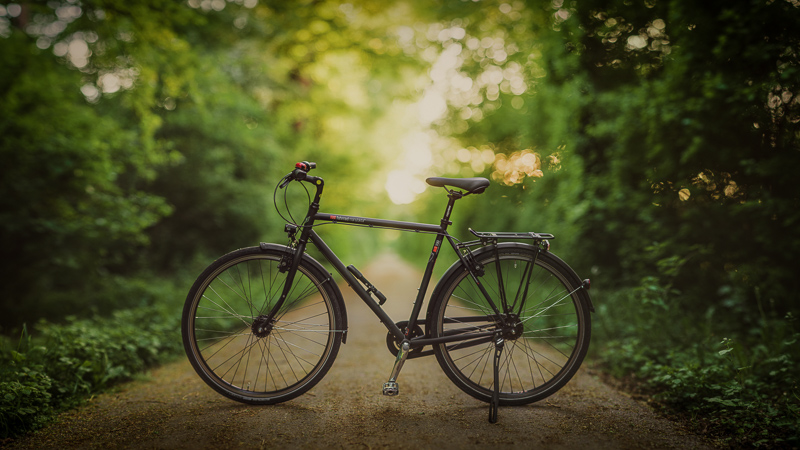 This lens is the cheapest in this comparison and the result is anything but bad, I actually prefer it to the much more expensive Canon 135mm 2.0. Unfortunately you really have to watch out for any stray light hitting the front element.
910g | $250 (including adapters) | full Review
buy from ebay.com | ebay.de
adapters: Ø62,5mm to M65 adapter | M65 helicoid (17-31 or 25-55) | M65 to E-mount adapter (affiliate links)
Canon EF 135mm 2.0 L USM
I sold the lens before I took a optical vignetting series. Still, this lens would have probably been worst in that regard featured in this comparison. Stitching did also need several attempts and there are still some errors visible in the background.
708g + adapter | $999 (new) / $700 (used) | full Review
buy from amazon.com
| Amazon.de
| ebay.com
| ebay.de
| B&H (affiliate links)

Carl Zeiss Jena Visionar 168mm 1.9

In direct comparison I like the results from this lens a little more than from its bigger 183mm brother as the transition zone is smoother and shows less outlining.
2525g | $300 (including adapters) | full Review

buy from ebay.com | ebay.de
adapters: Ø80mm to M65 adapter | M65 helicoid 25-55mm | M65 to E-mount adapter (affiliate links)
Olympus OM Zuiko 180mm 2.0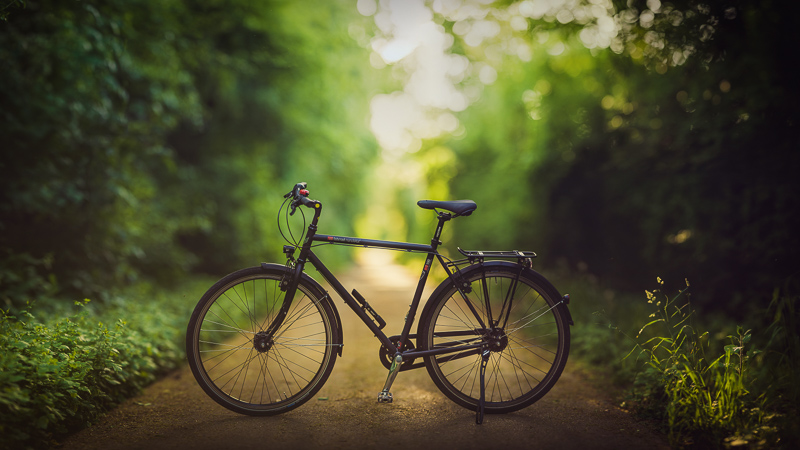 The Olympus shows noticeable optical vignetting, no wonder as it is very compact for what it is. Despite this I really like the rendering and so I find it hard to justify carrying one of the much heavier lenses in this comparison instead.
Unfortunately this lens is very rare and expensive.
1700g + adapter | $2500+ (used) | full Review
buy from ebay.com (affiliate link)
Carl Zeiss Jena Visionar 183mm 1.9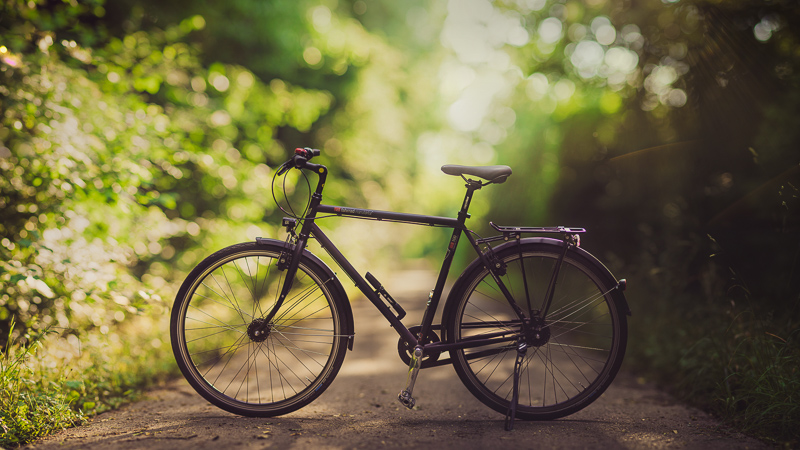 This old projector lens is able to render beautifully smooth background bokeh, only the transition zone is a little bit harsher compared to the Canon and the Olympus due to some outlining.
Still, if you are after big aperture for small money you should consider this lens.
2965g | $350 (including adapters) | full Review

buy from ebay.com | ebay.de
adapters: Ø80mm to M65 adapter | M65 helicoid 25-55mm | M65 to E-mount adapter (affiliate links)
Canon EF 200mm 1.8 L USM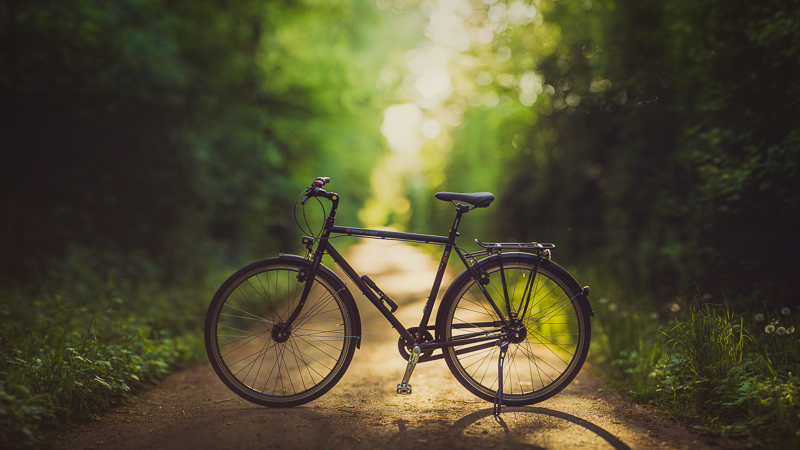 The blur is the smoothest in this comparison which was to be expected. Optical vignetting is also visible with this lens, but if you don't mind weight and price the "Eye of Sauron" is undoubtedly still the king when it comes to smooth bokeh. It is also one of the best corrected lenses in this comparison.
3020g + 315g (hood) + adapter | $3000 (used) | full Review
buy from ebay.com
(affiliate links)
Conclusion
By using the bokehpanorama technique you can create very visually striking images with a look you cannot get from a single lens. Of course it is not a technique to use for every shot you take, but I found it to be a nice addition to do just one or two in an outdoor potrait session.
I tried to give you an overview of what lenses work well for this application. Most of these long yet fast tele lenses are very expensie, but as you have seen in the previous chapters those longer projector lenses are very interesting for brenizer work: they cost about a tenth of modern lenses with comparable focal length/maximum aperture combination and some of them feature amazingly low optical vignetting when used on a full frame camera.
This is not to say they are prefect: these lenses are very heavy and somewhat ill suited for normal photography, as they don't feature an aperture diaphragm and therefore cannot be stopped down. The limited resolution and higher CA are nothing to worry about for brenizer work, but you have to look out for lens flares.
Nevertheless, these projector lenses can give you the look of a 3000$ lens for a fraction of that cost!
Sample Images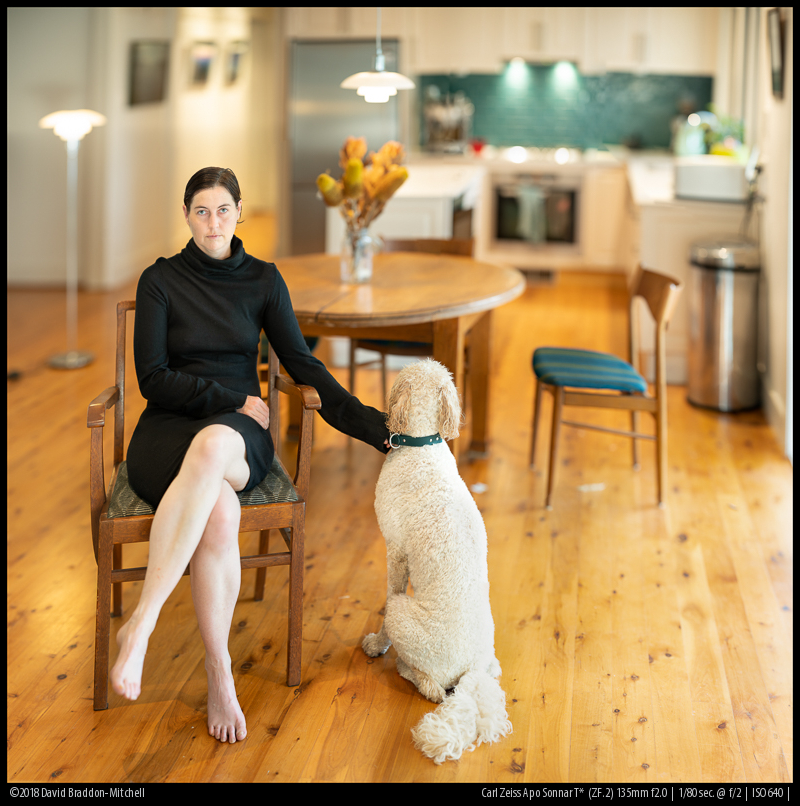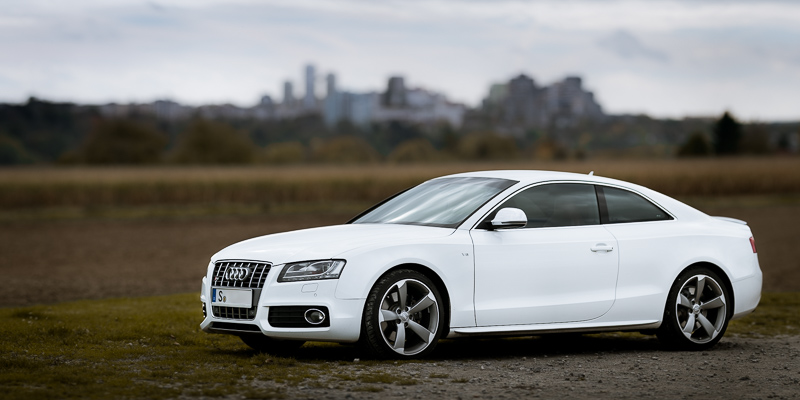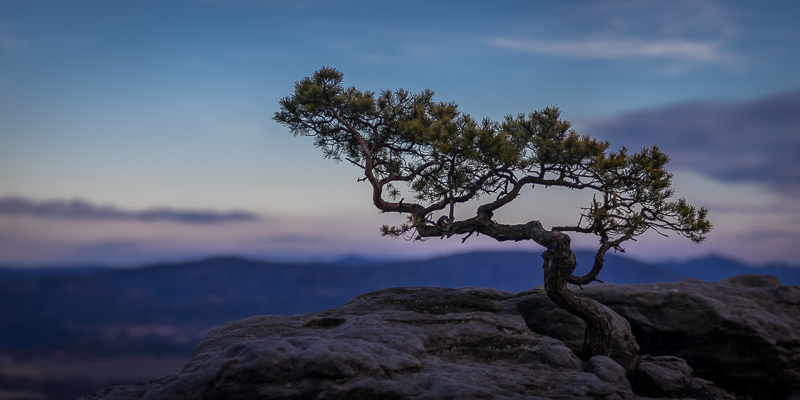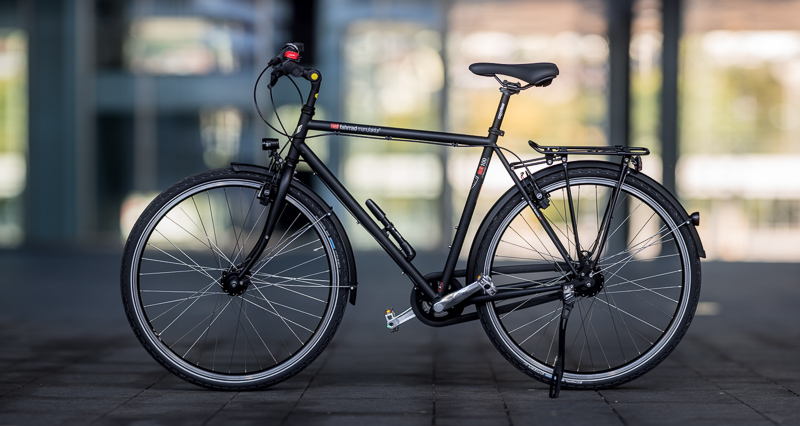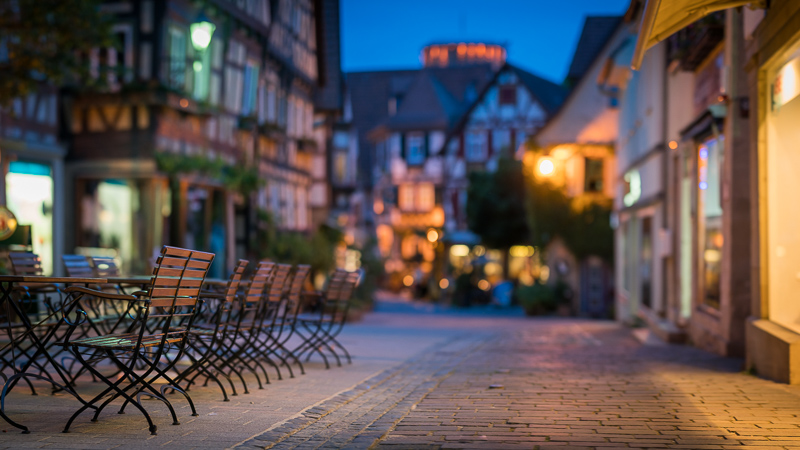 Other Articles
Support Us
Did you find this article useful or just liked reading it? Treat us to a coffee!


via Paypal
The following two tabs change content below.
My name is Bastian and I am your expert here when it comes to ultra wide angle lenses, super fast portrait lenses (ranging from a 50mm f/0.95 to a 200mm f/1.8) and I also have reviewed way too many 35mm lenses. Don't ask me anything about macro or wildlife shooting though.