This is the first part of a new series in which we portrait amateur photographers just like us who inspire us and who share our passion for photographing with manual lenses.
We decided to test our concept on ourselves first, initially we didn't intend to publish it but since we liked the product we decided to publish it. So don't be surprised by me answering my own questions ;).
Hi Phillip,
can you tell us a little bit about yourself and how you came to use manual lenses?
P: I am a student from Germany and I bought my first DSLR in 2006. In September 2011 I bought a used Nex-3 for a little over 100€ to use some of the cheap Minolta Rokkors I owned on a digital camera. I fell in love with my manual lenses instantly. Suddenly I could afford really good primes while before I was limited to slow, cheap zooms! So much more creative freedom.
I also enjoyed the new, slower but more conscious process and I saw a very quick progression in my own skills at that time. I hardly touched my Canon after that.
I was a gear-head before but now I could discover so many thousands of manual lenses no one had really tested on a digital camera ever before so I started my quest to discover learn as much about those manual lenses as possible. First I published my findings in forums until I started my own blog in early 2014 which has taught me a lot.
Here are a few images from when I started to use manual lenses back in early 2012: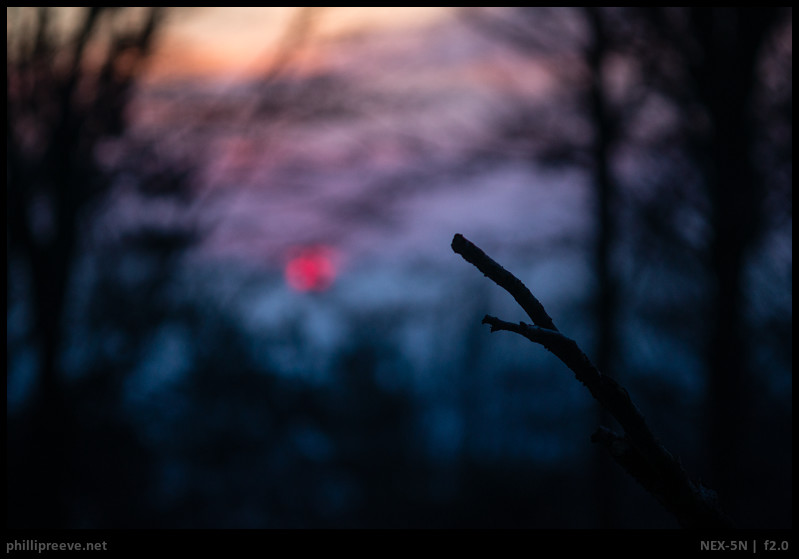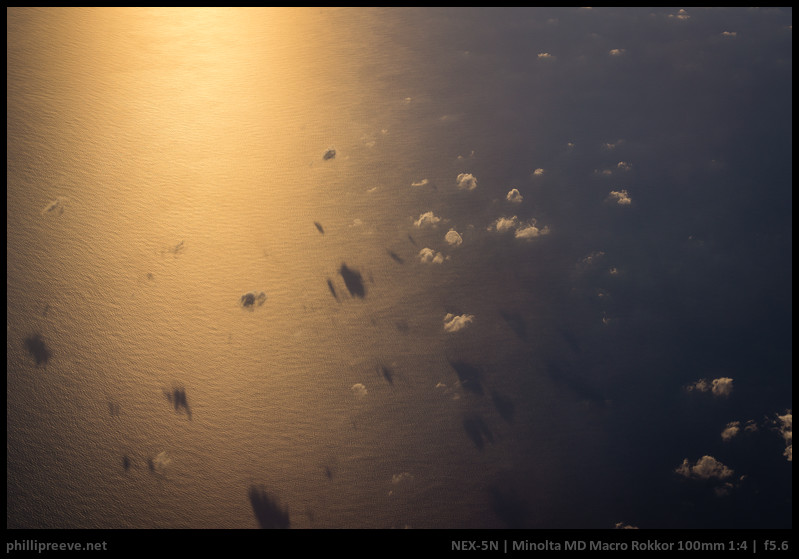 Can you give us a look into your camera bag and tell us a little about your gear?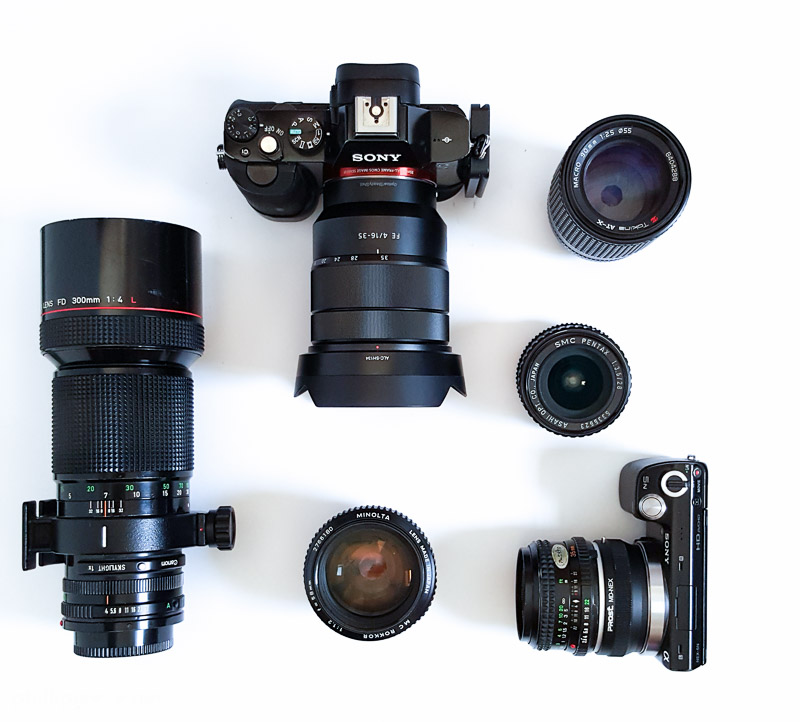 Cameras
Sony 7 – After more than 2.5 years this camera is still my workhouse. It certainly has a few shortcomings but all in all it is still a very good camera for me.
Nex 5n – I use it for nothing but studio images today.
Lenses
I own far too many lenses so I will just pick my favorites.
I wrote an article a look into my camera bag some time ago where I go into detail a bit more.
Do you have a favorite subject matter?
Phillip: Nature. More specifically intimate landscapes. I take quite a few pictures of friends and family and those pictures have a special meaning to me but I enjoy nothing more than roaming my local landscape at dusk or dawn to discover new perspectives on it. I have know this rather small and mostly cultivated area for more than 20 years but I still discover new spots and enjoy my walks a lot. And I still haven't met another photographer on these trips!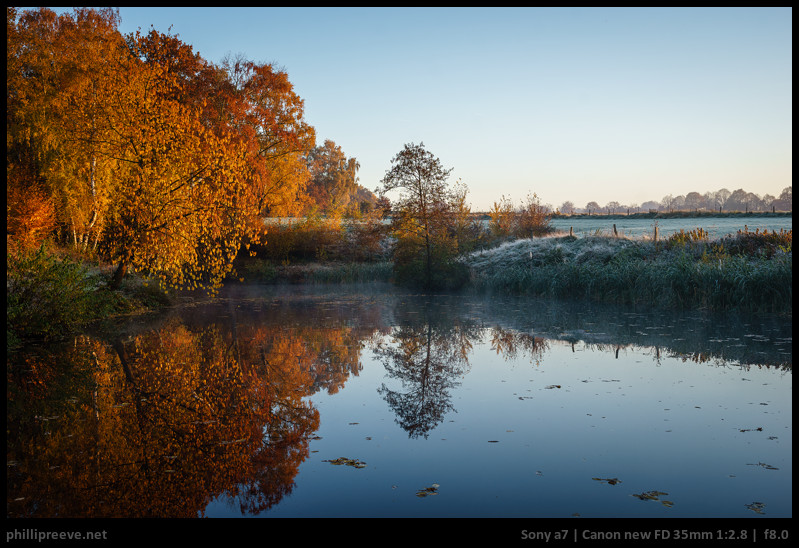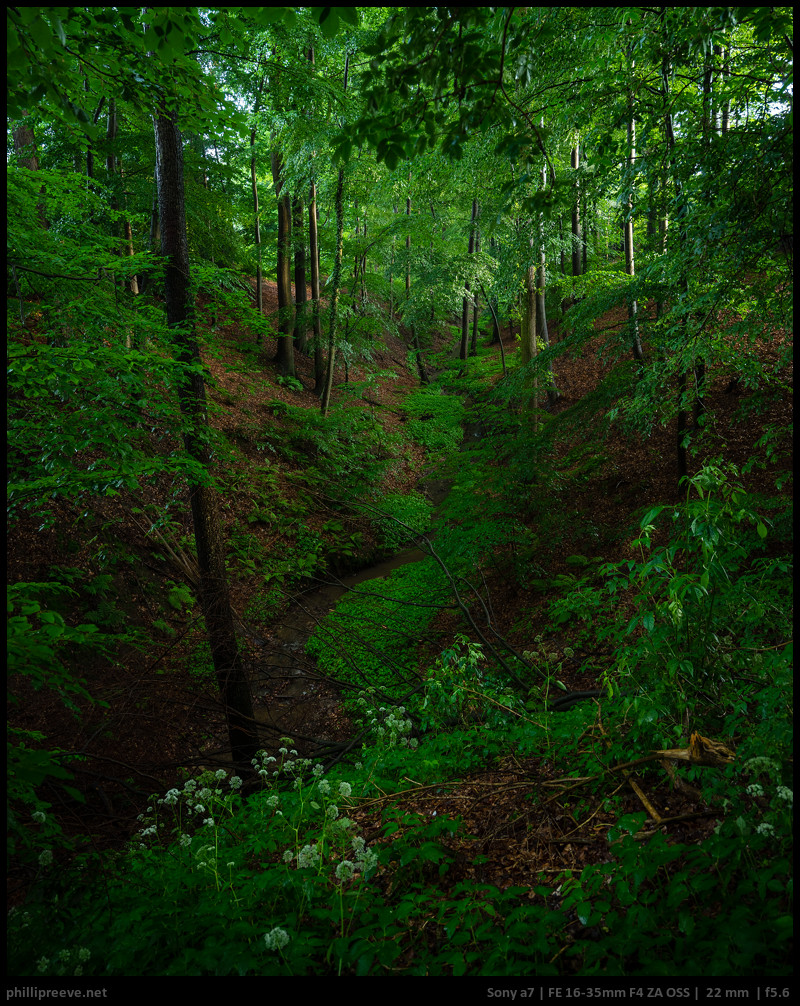 Is there a photographer which has inspired you the most?
P: There are quite a few photographers who have influenced me in some way and whose work I enjoy a lot like Andreas Feininger, Ansel Adams, Robert Capa, Joe McNally, Tim Parkin, Joe Cornish, Galen Rowell. But if I had to name just one it would be Joe Cornish because his book First Light (affiliate link) is the book I pull out of the cupboard most often.
Are there certain characteristics for which you look for in a lens?
P: That depends a lot on the application I want to use it for. In a landscape lens I would look for very good sharpness across the frame at f/8, good flare resistance, contrast and a small size. The Pentax K 3.5/28 is a lens which carries all these qualities.
In a portrait lens I would look for decent sharpness in the center, good bokeh and a pleasant focusing ring the most. Contrast and corner sharpness would be less important to me. The Minolta MC 2.5/100 is a good example for these qualities:
There are also times, when I enjoy to use a lens and work with it's shortcomings. The Minolta MC 1.8/35 wide open is a good example for that: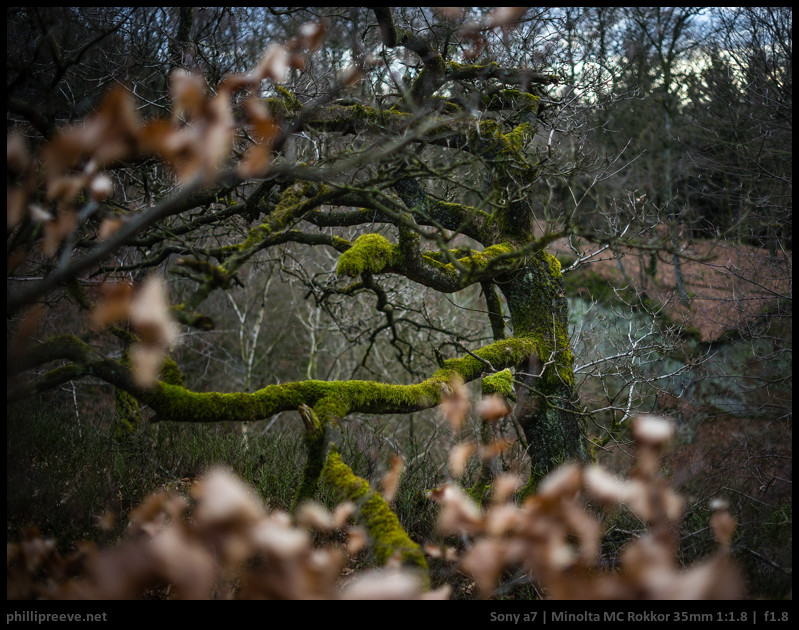 Do you have a favorite lens at the moment?
P: I enjoy the Olympus OM 2/100 quite a lot. It has great bokeh, handling is perfect, you don't need to worry about sharpness and it is surprisingly small for a 2/100.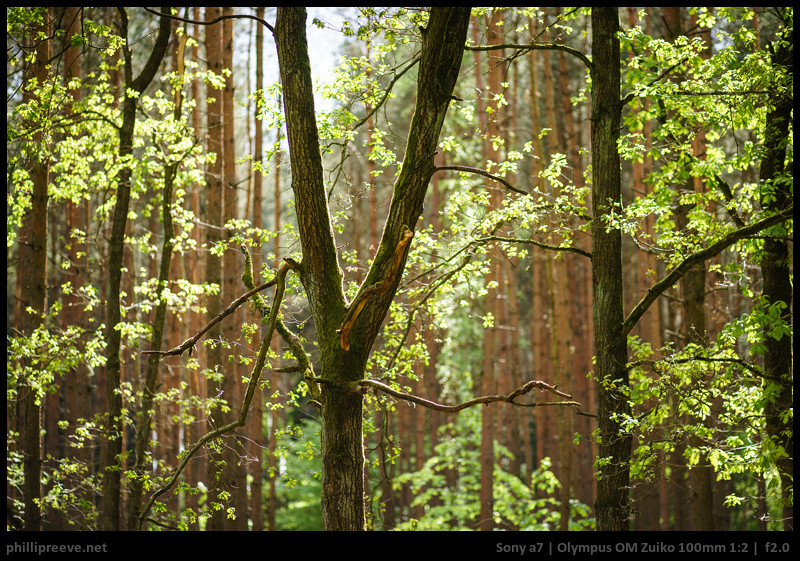 Can you suggest us a lens  we should review?
P: The Olympus OM 2/100 I just mentioned.f
Where can people see more of your images?
P: I upload to flickr quite regularly.
I also have a blog where two  blokes and I work off our geardheadedry. If you want to stay in touch be sure to subscribe to our facebook page.
Feedback wanted
This is a new concept and we would welcome your input on how you liked it and where you see room for improvement. Just sent us a mail or leave a comment.
If you know a photographer we should feature please let us know as well!
Thanks! Phillip, Bastian and Jannik 
The following two tabs change content below.
I have two hobbies: Photography and photographic gear. Both are related only to a small degree.
Latest posts by Phillip Reeve (see all)