Introduction
The Laowa 15mm 4.0 macro is a very unique lens, being the only ultra wide angle lens that can focus close enough to offer a maximum magnification of 1:1. But how useful is an ultra wide angle lens optimized for such magnifications? Let us find out in this review!
Sample Images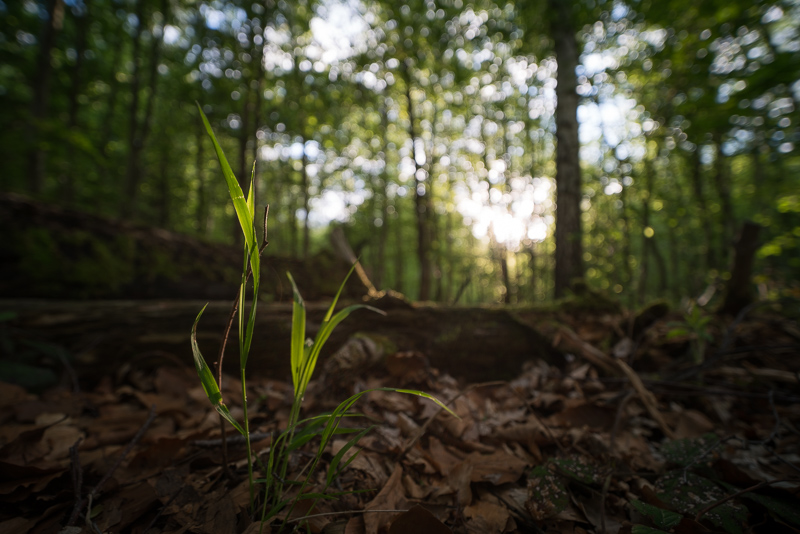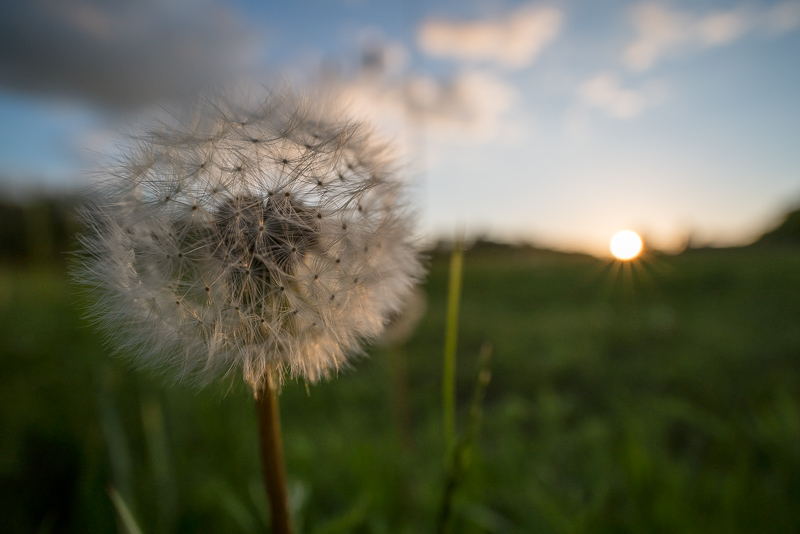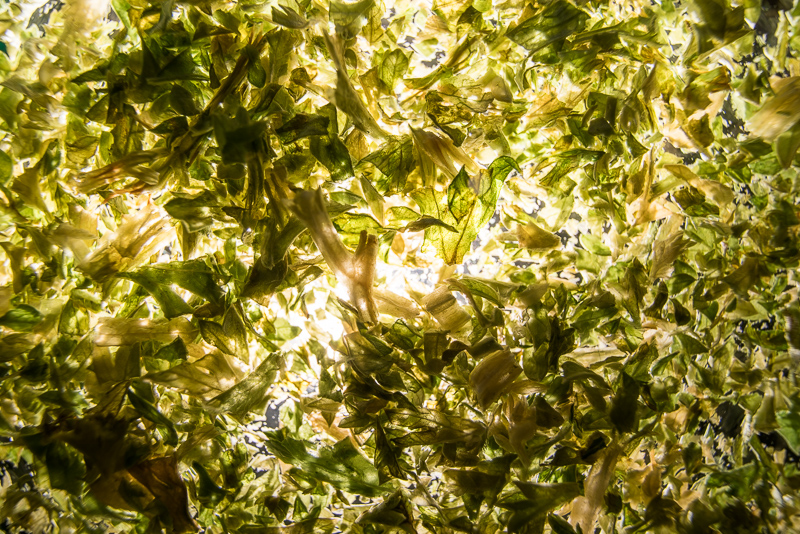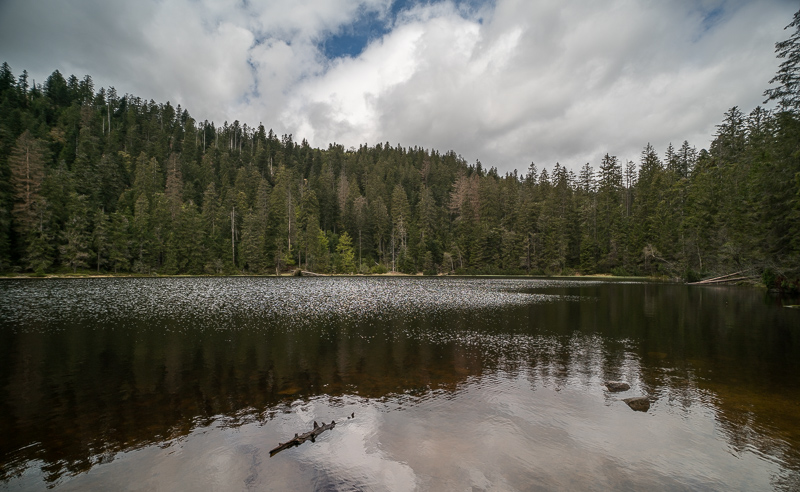 You can find most of the shots in this review in full resolution here.
Specifications / Version History
I am reviewing a final production model here which has the following specifications:
Diameter: 84mm
Field of view: 110° (diagonally)
Length: 94mm
Weight: 470g
Filter Diameter: 77mm
Number of Aperture Blades: 14 (rounded)
Elements/Groups: 12/9
Close Focusing Distance: 0.122m
Maximum Magnification: ~1:1
Mount: E-mount
The lens is also available for several other mounts: Nikon F, Canon EF, Pentax K and Sony A.
The lens is available directly from the manfucaturer's homepage, amazon.com/amazon.de, ebay.com/ebay.de and B&H (affiliate links) and the price is $499/599€.
Disclosure
The Laowa 15mm 4.0 Macro was kindly provided free of charge by Venus Optics / Laowa for reviewing purpose for a few weeks.
Handling / Build Quality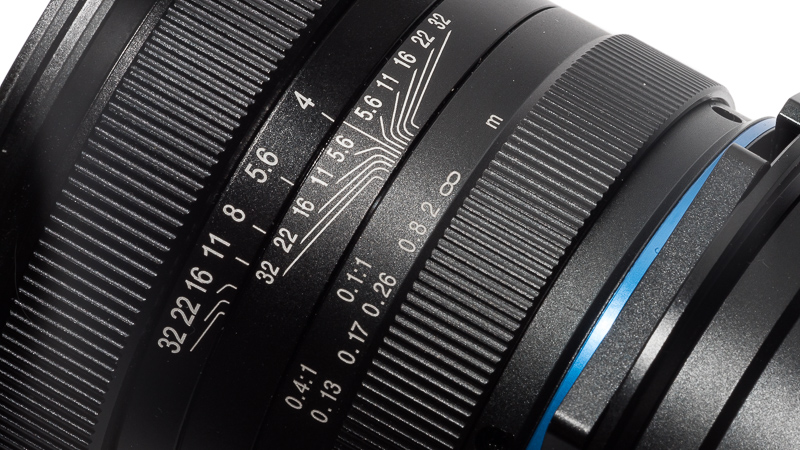 So far all the Laowa lenses I reviewed had very nice build quality and this holds true for this ultra wide macro as well. The outer casing seems to be made from a mixture of metal and high quality polycarbonate. Markings are engraved and filled with paint.
Laowa also offers the 15mm 2.0 ultra wide angle lens. Despite being faster it is slightly smaller as it is a true mirrorless design while the macro is a DSLR design with "built in adapter tube".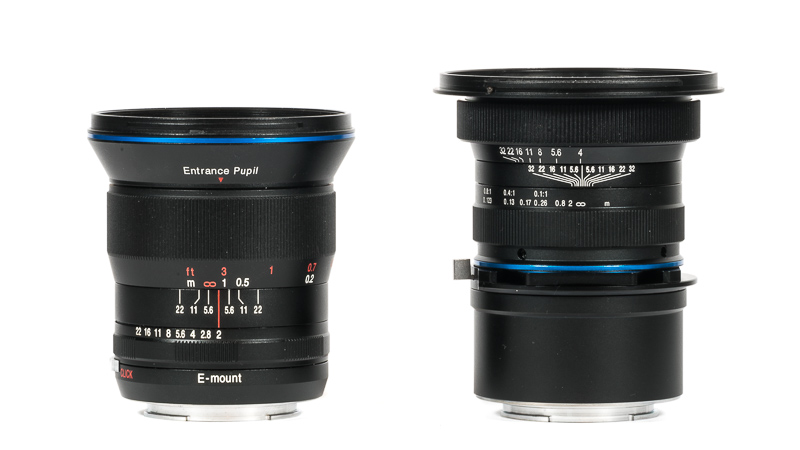 The focus ring has (for my taste) very nice resistance; a little more than the Zeiss Loxia lenses, maybe a tad less than the Zeiss ZM or Voigtlander lenses. The throw of the focusing ring is about ~90° from the minimum focus distance (0.12m) to infinity.
Unlike other Laowa lenses this one's aperture ring has no click-stops (and also no declick feature) and it takes about 45° from f/4.0 to f/32.
The lens also features a rather simple ± 6mm shift mechanism, but its usability is pretty much restricted to APS-C cameras, as on fullframe you will be leaving the image circle of the lens very fast which will either result in completely black corners or significantly reduced corner resolution.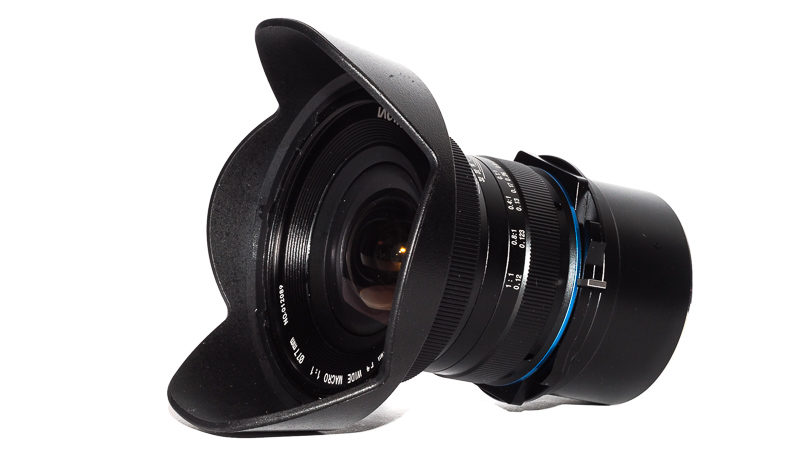 A quite big petal shaped bayonet type lens hood (plastic) is part of the package. The lens does not feature electronic contacts to communicate with your camera.
Vignetting and colorcast
Wide open there is very strong vignetting of 3.2 EV in the extreme corners, at f/5.6 it is 2.5 EV and stopped down f/11 still 1.9 EV. Laowa's UWA lenses are usually smaller compared to the competition, high vignetting figures are part of the price you have to pay for that.
Also similar to the Voigtlander UWA primes and the other wide Laowa primes (12mm 2.8 and 15mm 2.0) this lens showed some slight green color cast in the corners.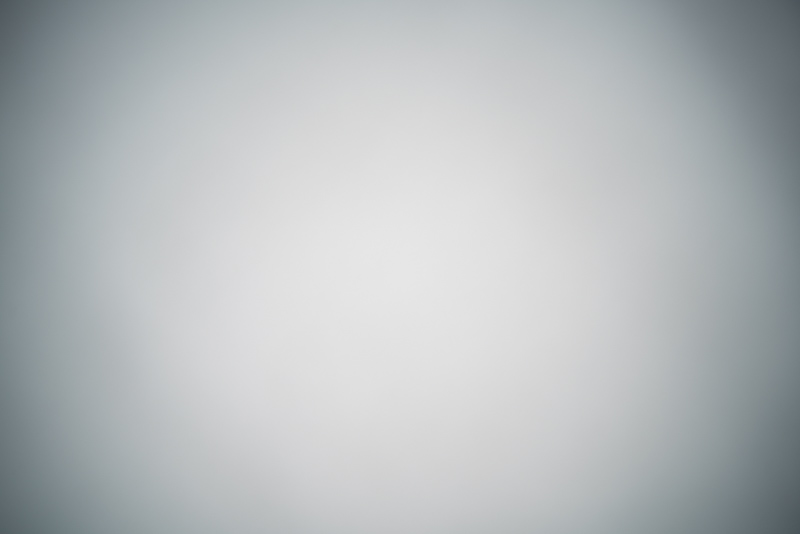 This is mostly visible when shooting something white, so this what it looks like in a real world picture:
xSharpness
xinfinity
Most ultra wide angle lenses are optimized for best resolution at infinity and struggle near their minimum focus distance (where they usually show a high amount of field curvature).
With this lens I expected the opposite and it seems the lens met my expectations.
The center always looks great, the midframe never reaches this quality but is still quite good from f/8.0 to f/11. The corners on the other hand never look that great, this is partly due to field curvature, so at the cost of resolution in the center you can make them look better.
Exposure on corner crops has been lifted in post to reveal more details
close focus (1:2)

100% crops from center, A7rII
With the minimum focus distance of just 0.122 m you can get really close to your subject and you will be shading it with your lens. Therefore I cannot offer you an assessment of the quality at life size magnification as I don't have a high resolution backlit subject that I could show you.
Instead I show you these crops from pictures taken at half life size (1:2) magnifcation. Already wide open the quality is very usable and further increases on stopping down.
The borders and extreme corners lack a bit behind, but my usual close focus setup is no exact enough to properly evaluate this.
Furthermore I doubt anyone will want to use a 15mm lens to take repro shots of stamps.
For the intended subjects the quality here is more than good enough.
Distortion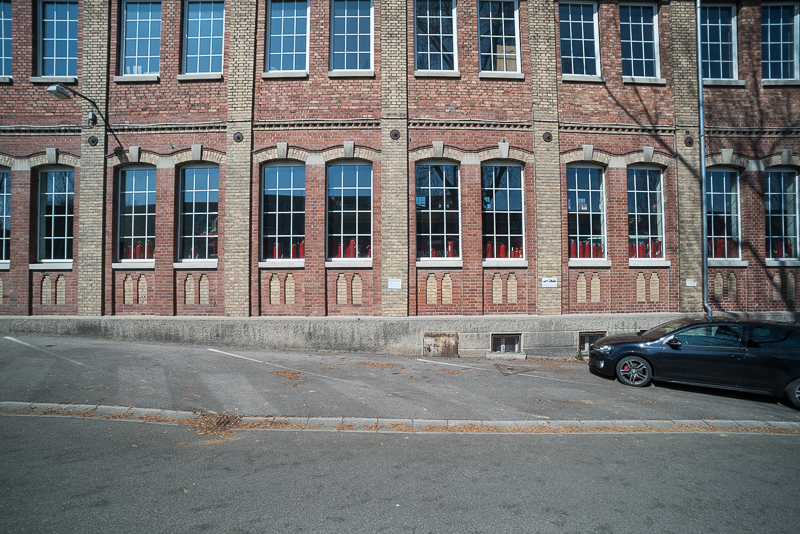 Unlike the Laowa 15mm 2.0, 12mm 2.8 and the 9mm 2.8 APS-C this 15mm 4.0 macro is not part of Laowa's "Zero-D(istortion)" line and it shows: there is very strong wavy distortion, similar to that of the Samyang 14mm 2.8 MF. There is also no Lightroom profile available for correcting this.
When mostly taking pictures of flowers and insects (what this lens is designed for) this will usually not be visible, but if you want to primarily shoot architecture there are much better options out there.
Bokeh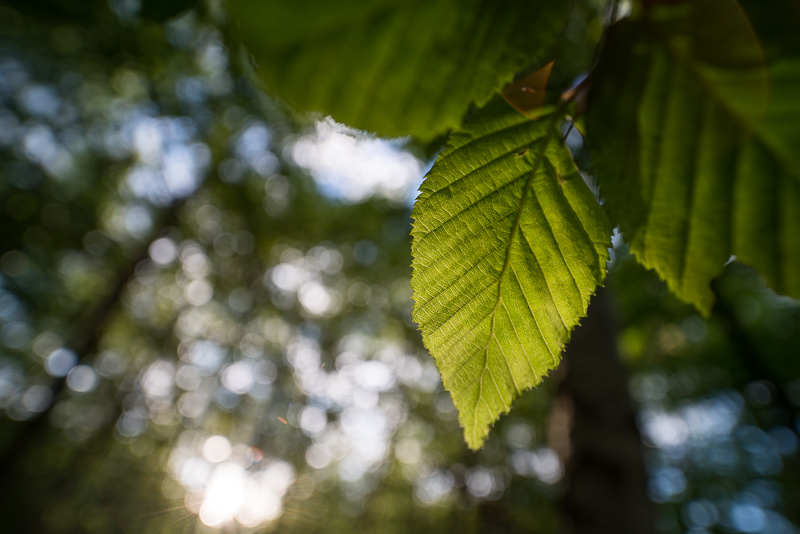 Not a topic I usually cover in the reviews of slower ultra wide angle lenses, but the Laowa 15mm 4.0 macro is a different case, as when you focus at something close to the camera you can get quite a decent amount of bokeh in your shots.
Towards the corners the bokeh looks a bit stretched, which is usual for an ultra wide angle lens:
To get a decent amount of subject separation you have to be close to your subject, very close. See what difference a few cm further away or closer to your subject makes:
A7rII | Laowa 15mm 4.0 macro | f/4.0
Generally I quite like the bokeh of this lens and when you are taking pictures close to the minimum focus distance it surely doesn't look like a slow ultra wide angle lens.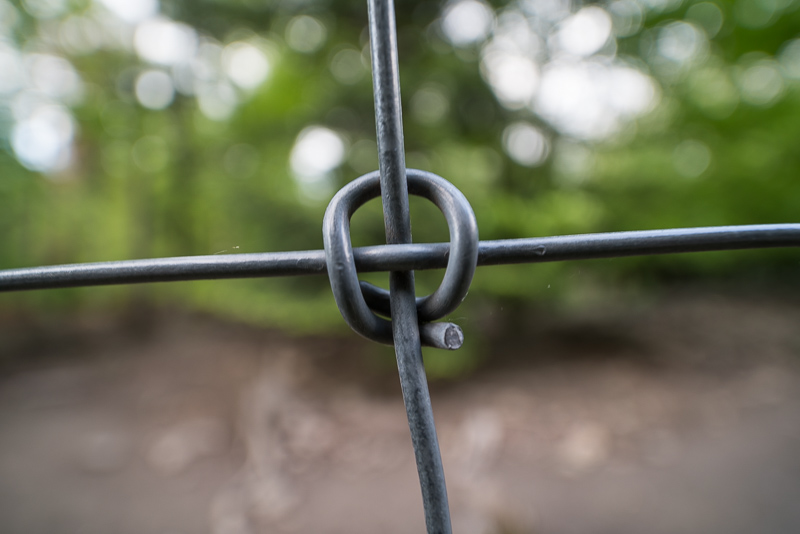 Sunstars
The lens features an unusual 14 blade aperture construction. Despite being rounded an even number of blades is usually good news for sunstars and this is also the case here.
The rays don't share exactly the same length but they are close enough and from f/11 onwards you get pretty nice sunstars.
This is a highly subjective topic so you might want to have a look at this article and decide for yourself, what you prefer.
Flare resistance
Flare resistance is the major slip up of this lens. No matter whether the sun is inside the frame or outside the frame, it is always easily possible to catch some ghosts, crescents, veiling flare and other internal reflections. Stopping down improves the situation only slightly.
I recommend to be very careful in backlit situations as some of these reflections and also veiling flare are not that easy to spot in the viewfinder when taking the shot.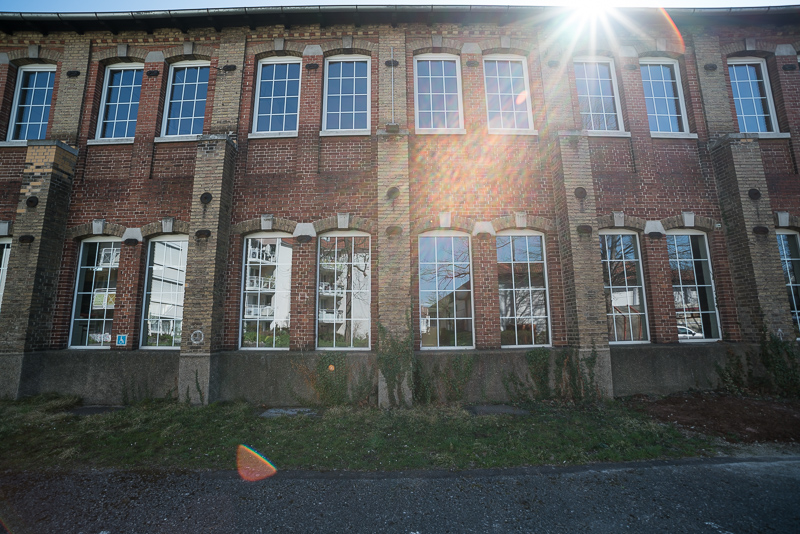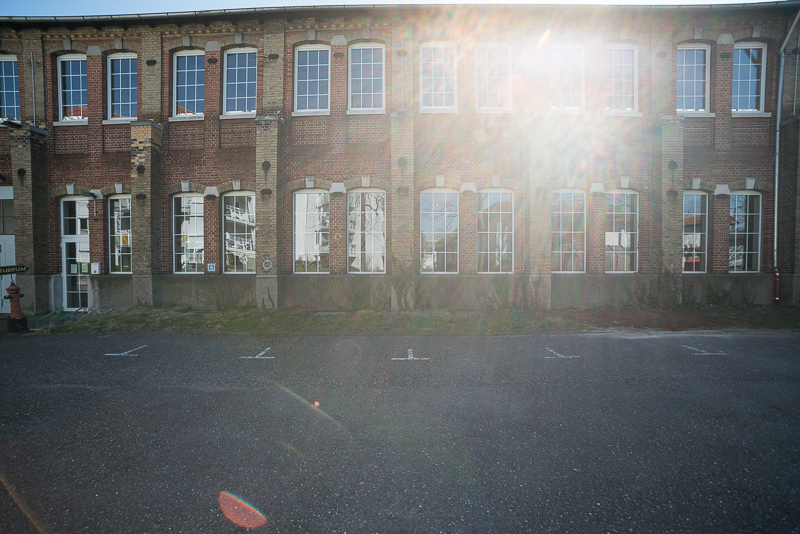 The built-in-tube to get the lens to E-mount flange distance is not flocked and actually a bit reflective, so it is possible the DSLR versions of this lens perform slightly better.
Chromatic aberrations
lateral
infinity
Sony A7rII | Laowa 15mm 4.0 macro | f/8.0 | CA 100% crop before/after border
close focus (1:2)

Sony A7rII | Laowa 15mm 4.0 macro | f/11 | CA 100% crop before/after border
The lateral CA are on an average level at infinity and close to the minimum focus distance. As can be seen from the crops above these can easily be corrected in post or already in camera.
longitudinal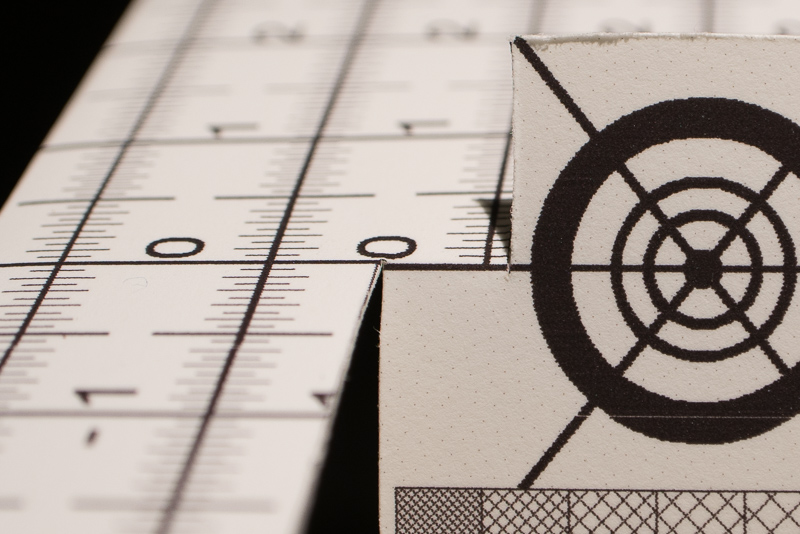 As this is a very wide and rather slow lens longitudinal CA (loCA) are absolutely nothing to worry about.
Alternatives
There isn't really an alternative to this lens, as this is the only ultra wide angle lens that focuses this close let alone is optimized for that.
Laowa 15mm 2.0 FE Zero-D:
This lens also focuses very close compared to other ultra wide angle lenses offering a maximum magnification of 1:4.1. The performance in the center is also good at this magnification, but midframe and corners never reach the quality of the 15mm 4.0 macro.
buy from manufacturer's online shop | amazon.com | B&H | amazon.de for $849 (affiliate links). 
If you don't need an ultra wide macro lens you may have a closer look at our guide for ultra wide angle lenses for Sony fullframe E-mount cameras.
Conclusion
good

unique parameters (15mm lens focusing down to 1:1)

performance close to minimum focus distance

bokeh

correction of longitudinal CA

14 rounded aperture blades

Sunstars

build quality

price

average

correction of lateral CA
size/weight

not good

flare resistance

vignetting

color cast in the corners

distortion

no exif data 
What I have to give Laowa credit for is releasing lenses with unique parameters that we haven't seen before and I always enjoy having a look at such a unique lens.
This sometimes makes putting things into perspective a bit difficult though: what other lenses could I compare this 15mm 4.0 macro to?
In the macro territory the lens is a strong performer with decent contrast, resolution and even bokeh. The corners lag a bit behind, but that should not be an issue for typical macro subjects. This is also true for the strong vignetting and the wavy distortion.
The flare resistance may sometimes be a problem though: ghosts and veiling flare are something to watch out for with the sun in or close to the frame.
For infinity shooting (especially architecture) there are certainly better options available though.
While being a specialty lens – in my opinion only suitable for a limited number of applications – it was a lot of fun to use this lens as it really offers a new, unique perspective unmatched by any other lens and allowed me to take shots that I couldn't take before.
The lens is available directly from the manfucaturer's homepage, amazon.com/amazon.de, ebay.com/ebay.de and B&H (affiliate links) and the price is $499/599€.
Sample images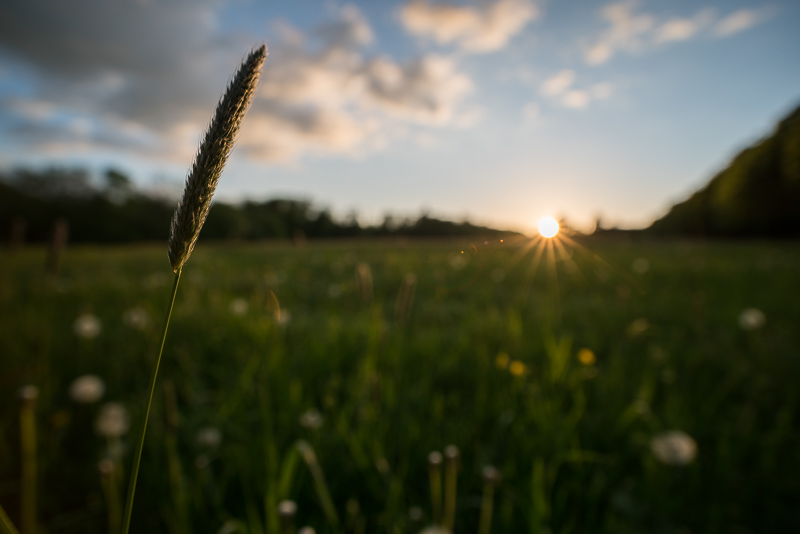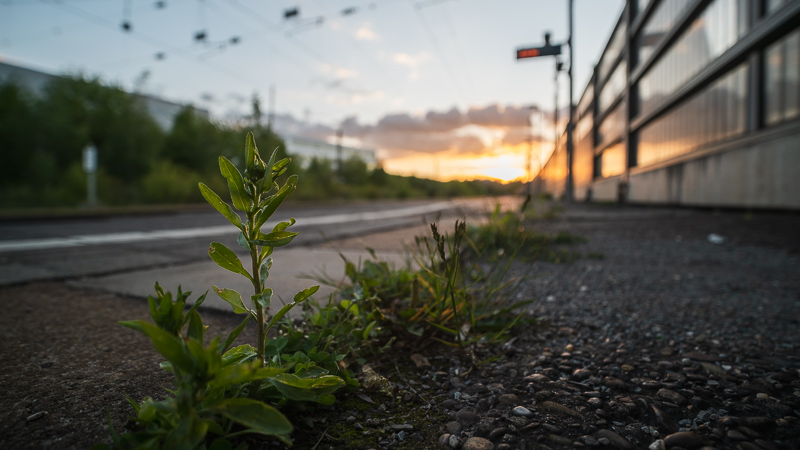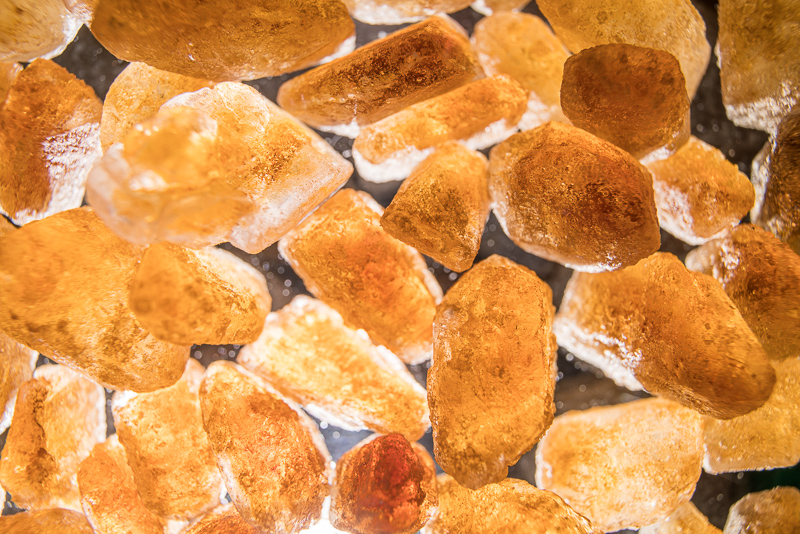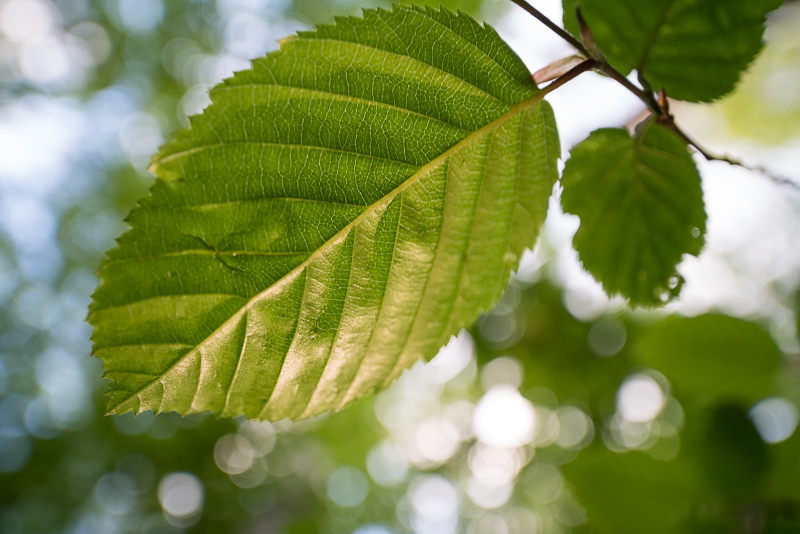 You can find most of the shots in this review in full resolution here.
Further Reading
Support Us
Did you find this article useful or just liked reading it? Treat us to a coffee!


via Paypal