The Tokina Firin 20mm F2 is Tokina's first lens for the E-mount and currently the fastest wide angle in the ~20mm range for the system. Read my in-depth review to decide if it could be a good addition to your camera bag.
Image Samples
You can find all images shown in this review in full resolution in this Tokina Firin 2/20 flickr album.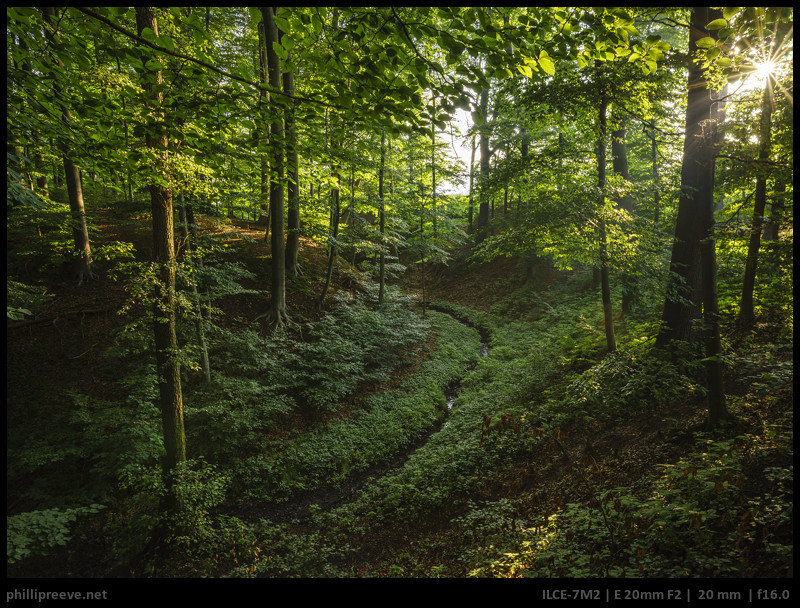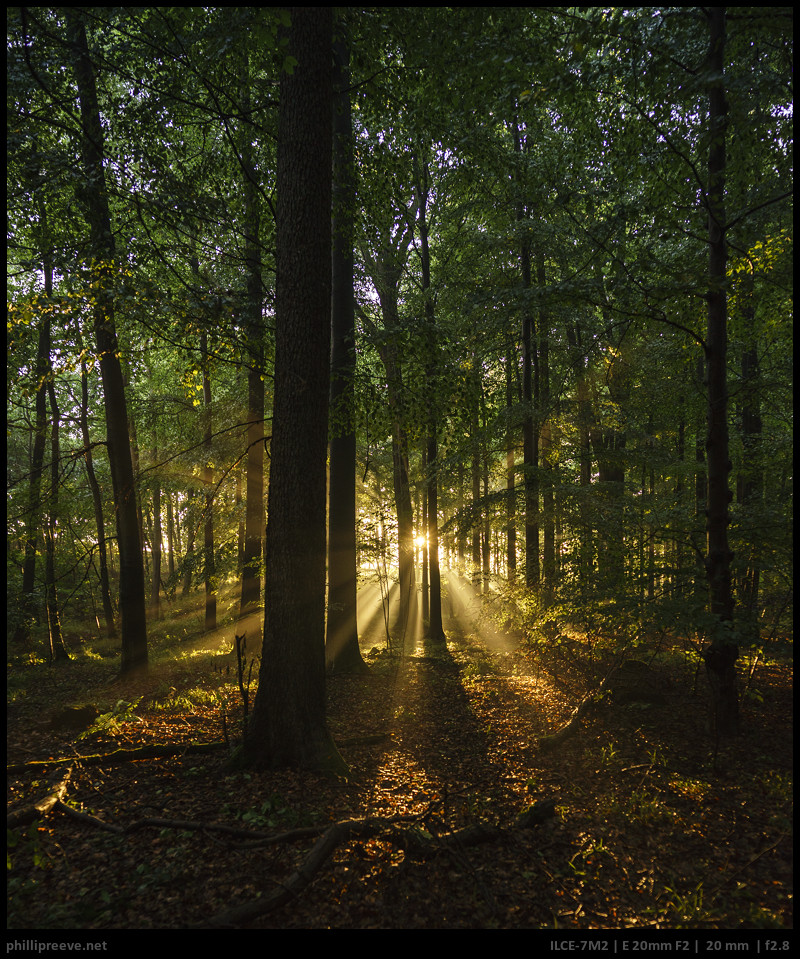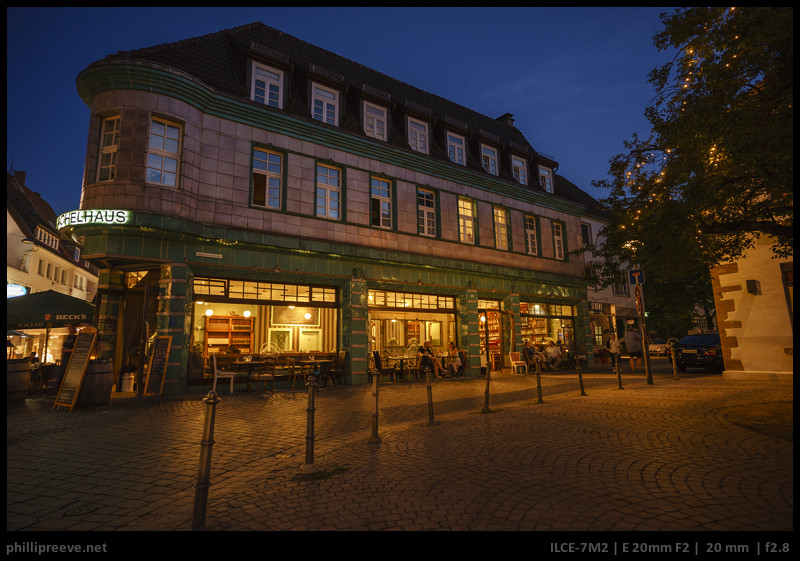 Specifications
| | |
| --- | --- |
| Diameter | 69 mm |
| Length | 81.5 mm |
| Filter Thread | 62 mm |
| Weight | 490 g |
| Max. Magnification | 0.09 |
| Close Focusing Distance | 29.5 cm (measured) |
| Number of aperture blades | 9 |
| Elements/ Groups | 13/11 |
Price: $799 at Amazon.com or at ebay.com. 772€ at Amazon.de (affiliate links).
Build quality and handling
The Tokina Firin 20mm F2 offers good but not perfect build quality. It seems to be mostly made from metal and feels solid enough but not quite as well made as the very best lenses. Markings are not engraved, only printed. Since I only own this one copy and I don't plan to open it I can't tell you how reliable it will be, only how solid it "feels".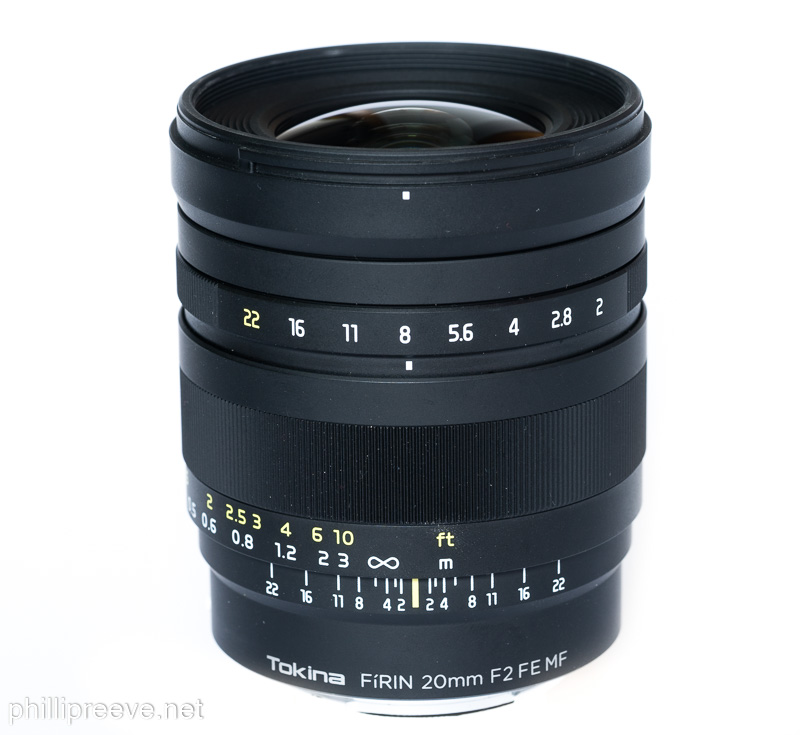 Focus Ring
The focus ring travels around 100 degrees from 0.28 m to 1 m and a further 30 degrees to infinity which gives good travel at all focusing distances. The hard stop is behind infinity on the focus scale and true infinity is a little before the infinity sign. The focus ring offers good grip and a pleasant diameter. The resistance is fine but I would have preferred a little more stiffness.
With the Tokina Firin and all other manual native lenses with electronic contacts you can let the lens automatically activate the focus enlargement when the focus-ring is turned. I found the function annoying and deactivated it (Gear/1/MF Assist – Off) but other people might find it useful.
The Firin focuses internally.
Aperture ring
The aperture ring does not offer a very good tactile experience because it isn't raised far, and I sometimes struggle to find it by intuition.
The click stops are distinctive enough but I have used aperture rings with more distinctive stops. From f/2 to f/22 the Tokina stops down in 1/3 stops. I would have preferred 1/2 stops because it is hard to keep track of the aperture just by touch.
The aperture ring features a de-click feature for clickless operation when shooting videos. You simply move a little switch at the front of the lens, no tools needed.
The Firin communicates the used aperture to the camera so you get all the exif information but you can't change the aperture with the camera, you have to change it by the aperture ring.
Hood
Well… The hood is a large square made from solid plastic and it is really large which makes it impractical to put in any reasonably sized camera bag so I usually leave it at home. If you can fit it into you bag though it offers decent protection against damage and sun.
Handling
The Tokina is a medium sized lens which is rather dense at 490g. Handling on my a7ii isn't bad but it isn't optimal either because the Firin has a rather large diameter and because it weighs almost as much as my a7ii.
The Firin has electronic contacts to communicate with the camera so you don't have to manually set the right focal length for the stabilizer and you have all the exif information. You also get the electronic scale which I found useful at times.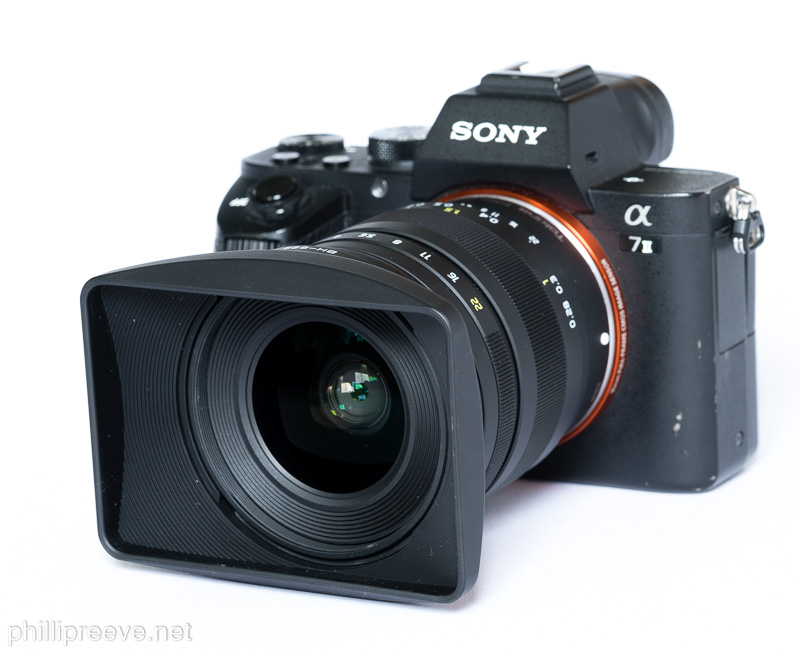 Optical performance
These results are based on the use with a Sony Alpha 7II.
Flare Resistance
The Tokina's flare resistance is a mixed bag. For most scenes there is very little veiling flare and no ghosting. This is a better performance than I had feared because Tokina has a really bad track record when it comes to flare resistance.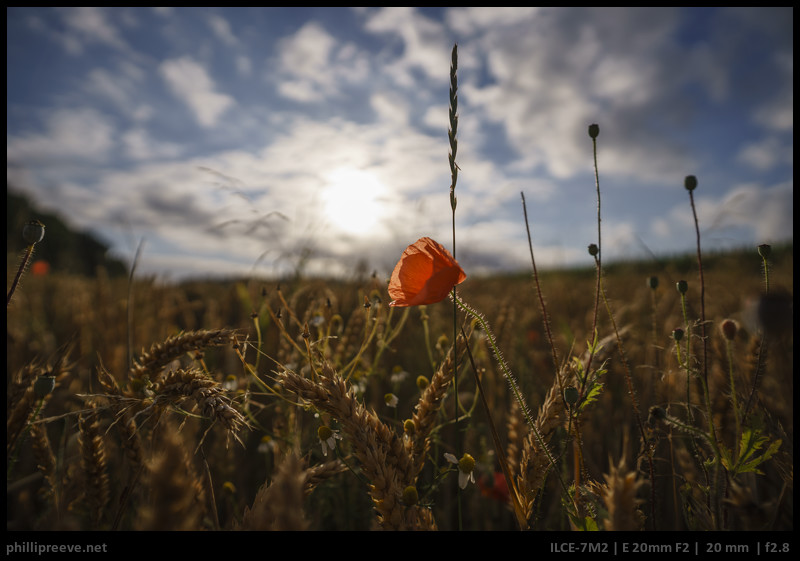 But once you have more demanding backlit scenes you quickly run into issues. You can get an annoying amount of ghosting and some veiling flare as well. This is a serious issue for me because with a 20mm I often include the sun in my compositions.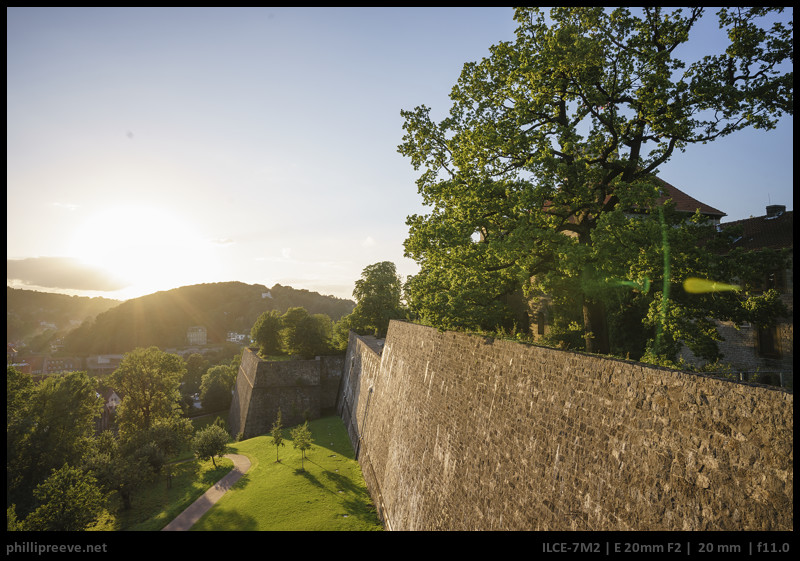 I also noted, that ghosting is much stronger when the Tokina Firin 20mm F2 is stopped down:
Sunstars and sensor reflections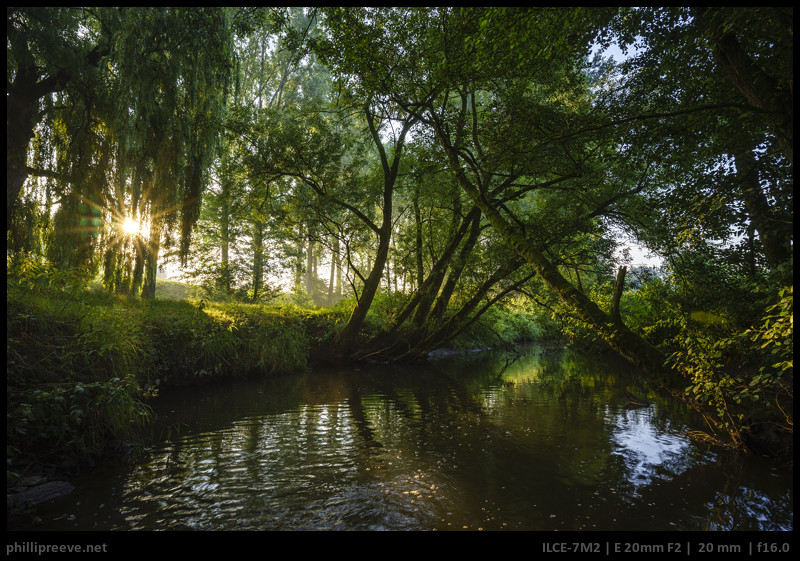 Since the Firin has 9 rounded aperture-blades it produces 18-pointed sunstars. You need to stop down to f/16 (well into diffraction territory)  to makes them well defined, and even then the rays won't be long. This is a matter of taste but I would call it an average performance. Lenses like the Loxia 2.8/21 or Voigtländer 1.7/35 produce much more prominent and better defined sunstars: and at faster apertures too!.
Another issue I noticed is that I got an unusually high amount of sensor reflection that I have never noticed before with the a7II (in stark contrast to the a7). Bastian did a check on his a7rII and he could not reproduce the issue, but he could only check with street lamps, not with the sun. They appear only significantly stopped down but as I just mentioned to get nice sunstars you need to stop the Firin down a lot.
Bokeh
The Firin's bokeh is quite good: Out of focus highlights have a mostly even illumination with only minor outline off-center. For such a wide lens this s a good performance.
The short focusing distance of 29.5 cm is far from spectacular but enough to create some nicely blurred backgrounds.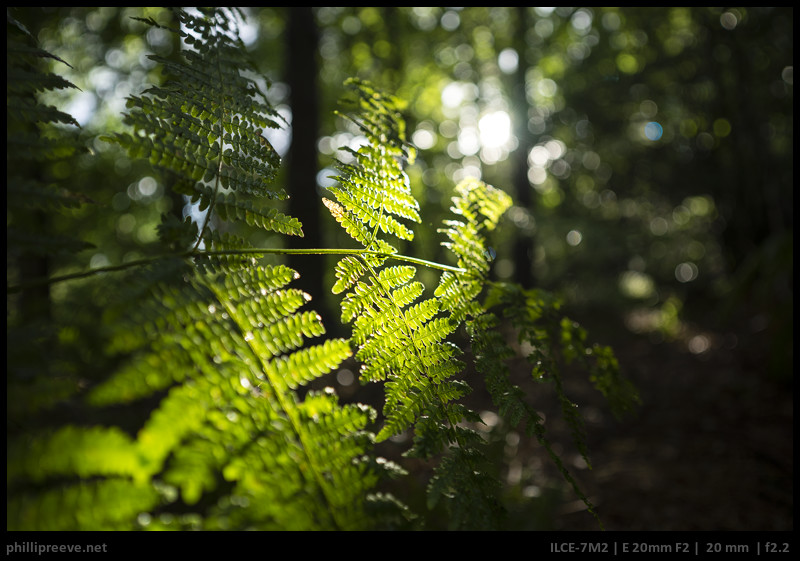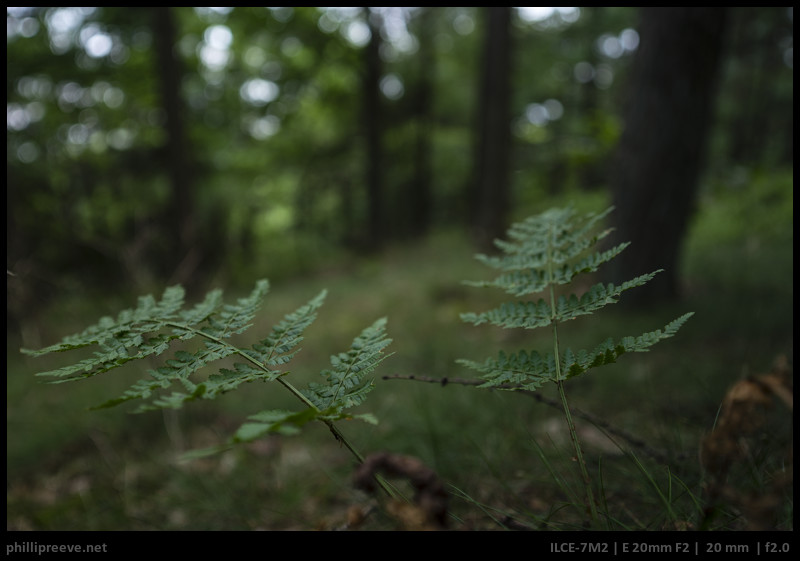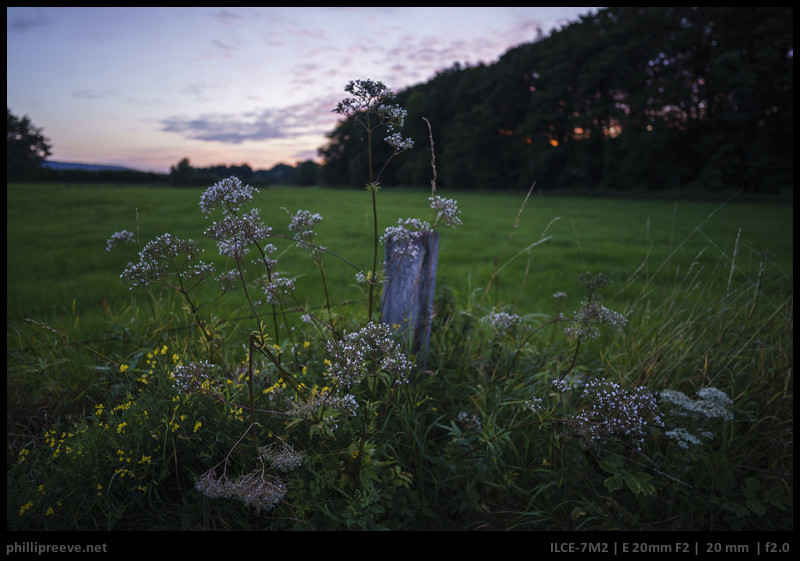 Thanks to 9 rounded aperture blades bokeh circles stay round even if you stop down:
Chromatic Aberrations
Axial CA is very well corrected and you need really strong contrast to see any CA.
Lateral CA is corrected really well. I was actually surprised how well since Tokina lenses historically have had a lot of lateral CA.
Vignetting
With activated electronic compensation Vignetting is 1.7 stops  at f/2 which is reduced to 1.2 stops at f/2.8 and there is very little improvement after that. I think this is a reasonable level and will hardly ever be a problem.
Without compensation I measure a whopping 2.6 stops at f/2, 2.1 stops at f/2.8 and very little improvement after that, at f/5.6 it is still around 2 stops. These figures are quite high but hardly surprising for such a compact and fast lens, the Loxia 2.8/21 for example is half a stop worse.
before:
with electronic correction 
after: 
without correction
Distortion
The Firin shows a moderate degree of mustache distortion. A setting of -5 in LR corrects it to some degree but not perfectly which can be an issue for architecture photography because at time of this review the is no LR-profile available to achieve a better correction.
before: 
no correction | 
after: 
-5 correction in LR.
Closeup Performance
At its close focusing distance the Firin is noticeably softer at f/2 but from f/2.8 performance is excellent (at least in the center where I checked)
Astro-Performance
I would really have liked to go more into detail on this aspect but I managed to format my card with the one test I shot and afterwards weather didn't allow me to repeat the test. What I saw looked good but not perfect, larger starts showed the butterfly pattern to a smaller degree.
Sharpness
One big caveat: My copy wasn't well centered. One corner was not focused in the same plane as the other corners. Since those other corners looked good I decided to go on with the review none the less. As I (and Bastian) had a closer look it became obvious that the midframe area also varied between the four quadrants, it wasn't just that one corner. So I don't know if I can extrapolate from my experience with the quadrants to the general performance which should be expected of this lens. We have learned our lesson and won't do another review with a lens we know is not well centered but since there is very little independent information about the Firin's performance available I decided to publish my findings anyway.

Usually I focus my sharpness tests on the center but after analyzing my sharpness series I noted, that when I focused on the center the corners were quite a bit less sharp, because of field curvature (corners focused behind center). So I sacrificed a little bit of sharpness in the center for a significant gain in the corners.
f/2: Excellent in the center, good in the midframe area and corners
f/2.8: A little improvement in the corners, interestingly the midframe area is weaker than the corners
f/4: Again a little improvement in the corners
f/5.6: Now it starts to shine with very good across the frame sharpness.
f/8: The center is a tad softer, the corners are a tad better.
f/11: A little softer due to diffraction.
All in all a very good performance, only midframe area could be a bit better. From f/2 you really need to zoom in to 100% to see any deficits so I never hesitate to use the lens wide open when I need the speed. If you want to pixel peep you will be happy from f/5.6.
Alternatives
Zeiss Loxia 2.8/21: The Loxia for me sets the gold-standard for landscape photography. It is small, very well made with excellent optical performance in any aspect but vignetting. The Tokina is a good lens in all these aspects (well maybe not regarding flare resistance) but not as good a lens. But it is a stop faster and costs about half as much, so unless you are after THE very best lens or shoot many backlit scenes, the Tokina  is a reasonable alternative. If your focus is on astro-photography the Firin is the better alternative.
review | 394 g  | $1499
Sony FE 4/16-35 ZA: I didn't get the chance to compare my copy of the 16-35 directly so I can't be super precise here. I think the Firin is sharper in the corners, the FE better in the midframe area  but not by a large margin, getting a good copy is probably more important. Both lenses suffer from less than ideal flare resistance and while the Firin is obviously faster the zoom can zoom so it depends on your priorities which is the better lens.
review | 518 g | about $1348 
Zeiss Batis 2.8/18: For me the manual focus of the Firin is a feature, for other people it is an issue and the auto focus Batis the closest alternative. The Batis is as sharp or sharper with better flare flare resistance and sunstars. It also quite a bit lighter, even though it has a higher volume. I wouldn't discount the difference in focal length, for a super wide angle 2 mm are significant. Apart from these aspects the Tokina is significantly cheaper.
review | 330g | about $1500
Canon nFD 2.8/20: If you are on a tight budget the Canon is a decent wideangle solution. You need to stop it down to f/5.6 for good and to f/11 for very good across the frame sharpness and you have to consider the weak flare resistance but I was quite happy with the results in the end. If you can afford it the Firin is a much more versatile lens though.
review | 305 g | about $200 used | at ebay.com (affiliate link)
Conclusion
pros

Price

Sharpness

Speed

Handling

Bokeh

average

Build Quality
Distortion
Vignetting
Sunstars

cons

Flare Resistance

No LR-Profile available (yet)

Too large lens hood
I enjoyed using the Tokina Firin 20mm F2. One reason is the good handling (after I got rid of the stupid lens hood), since it is well made and reasonably sized the Firin never stood in my way and allowed me to focus on taking pictures. Another reason is that it is sharp across the frame from f/2 with good bokeh so I never had to worry about stopping down or placing my subject in the center of the image.
I enjoyed the Tokina's fast speed because I could shoot even in rather dark environments without having to use a tripod. I am not much of an astro-shooter but since the Tokina has relatively low coma and not too high vignetting it should perform well for this application.
As always there are some caveats. I think the most significant one is the less than spectacular flare resistance. Especially for my landscape images I like to include the sun in the composition and this does not work well with the Tokina. Sunstars are another issue since you need to stop down to f/16 for reasonably well defined ones. As always it depends on what you want to do with the lens but for me these issues are important enough that I chose to save a little longer to afford the Loxia 2.8/21 which excels here.
All in all the Tokina is a good lens and I think for many it's  many strengths will significantly outweigh it's weaknesses, especially if you consider the rather low price. Personally though I will save a litte more to afford the Loxia mostly because of the Firin's weak flare resistance.
The Tokina Firin 2/20 sells for $799 at Amazon.com or at ebay.com. In Europe it sells for 772€ at Amazon.de (affiliate links).
If this review was helpful to you, please consider using one of my affiliate links. Thanks ?
More Image Samples
You can find all images in full resolution in this flickr set: Tokina Firin 2/20 flickr album.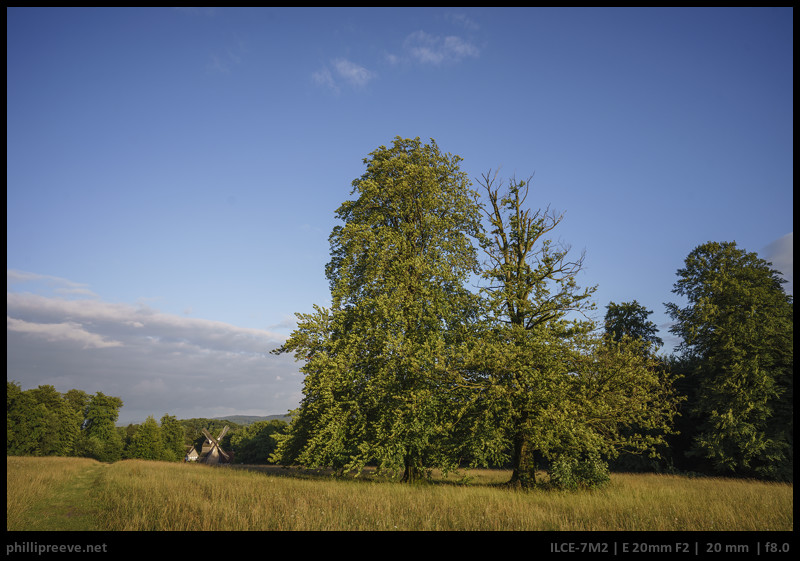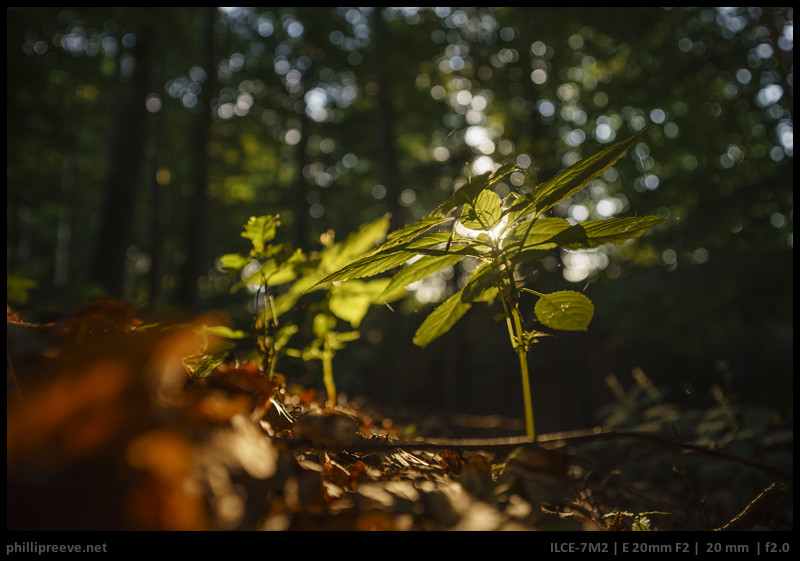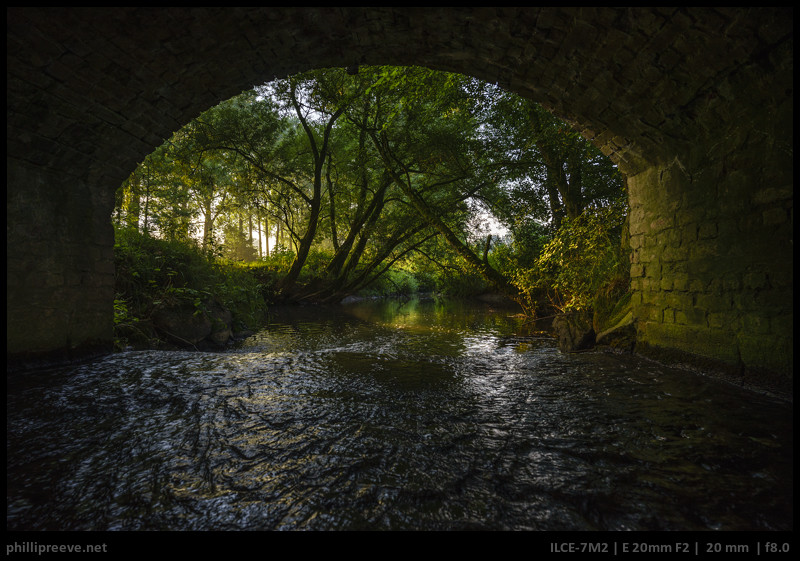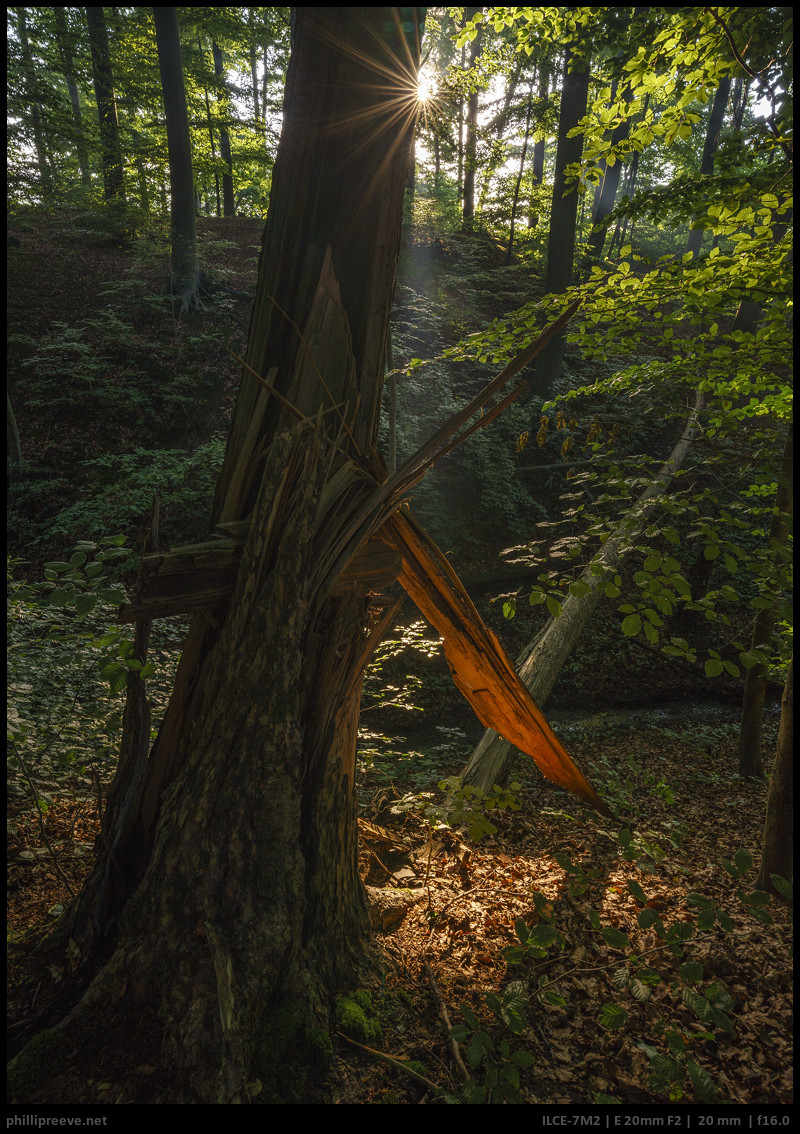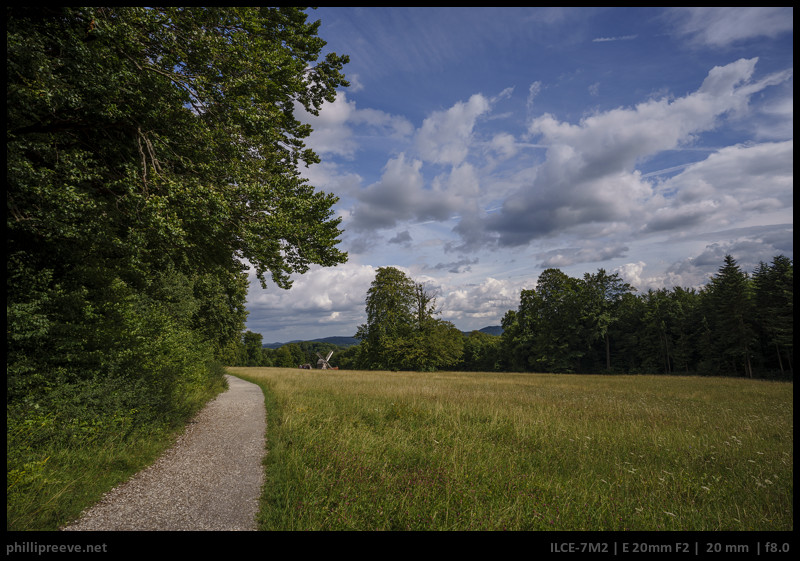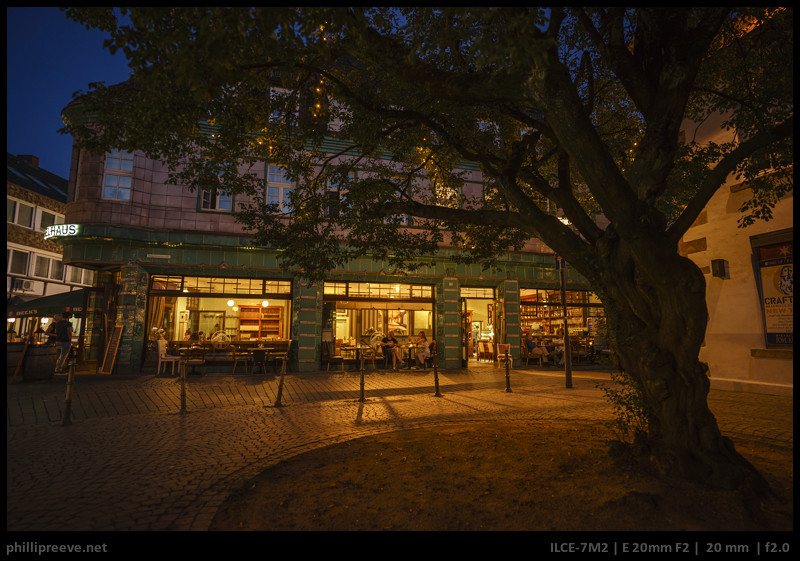 Other articles