Introduction
The Viltrox AF 85mm f/1.8 STM ED IF Z mount is an autofocus mid-range telephoto, which is popular for portrait photography on full-frame cameras. Viltrox originally made this lens for Sony E-mount cameras, but later they managed to improve and produce it also for Fuji X, Nikon Z, and Canon RF mounts. Viltrox is the only manufacturer that has been able to produce Nikon Z mount lenses with full lens-camera communication and autofocus in the most common focal lengths. 85mm is a focal length that seems easier for manufacturers to design and make lenses with good optical qualities. There are quite a number of those nice and sharp lenses available and it seems that the price, in relation to how good/fast they are, goes up exponentially. Let's see how good Viltrox has done with this one!
Sample Images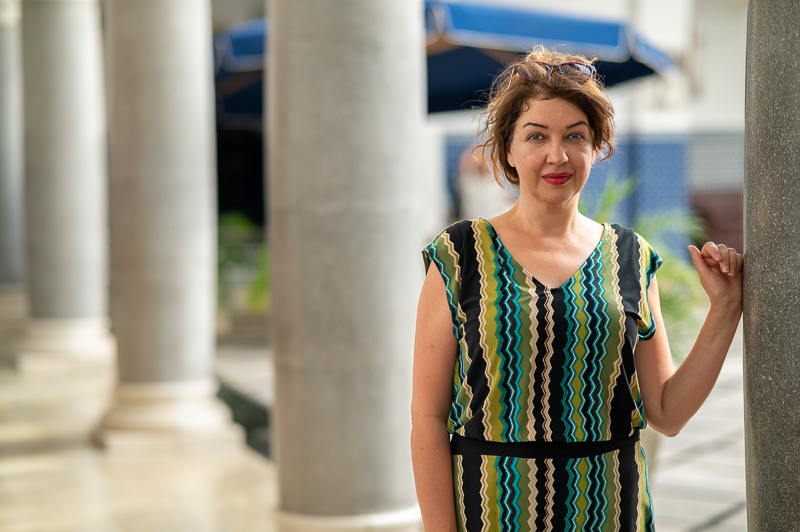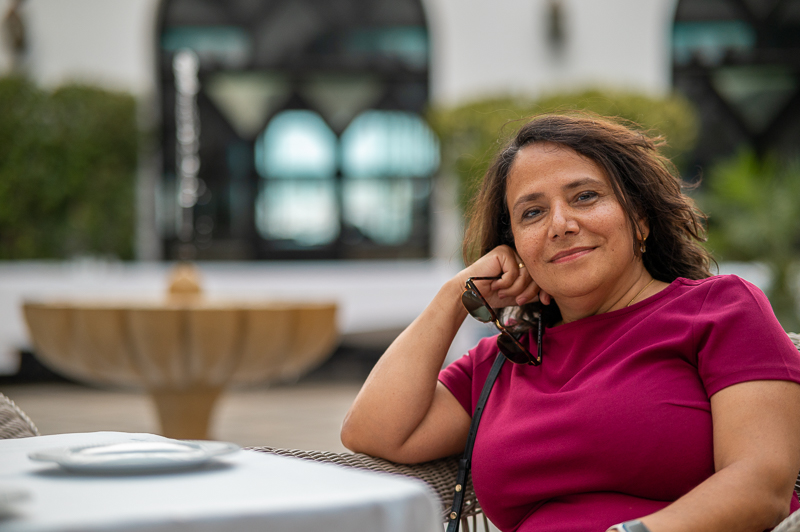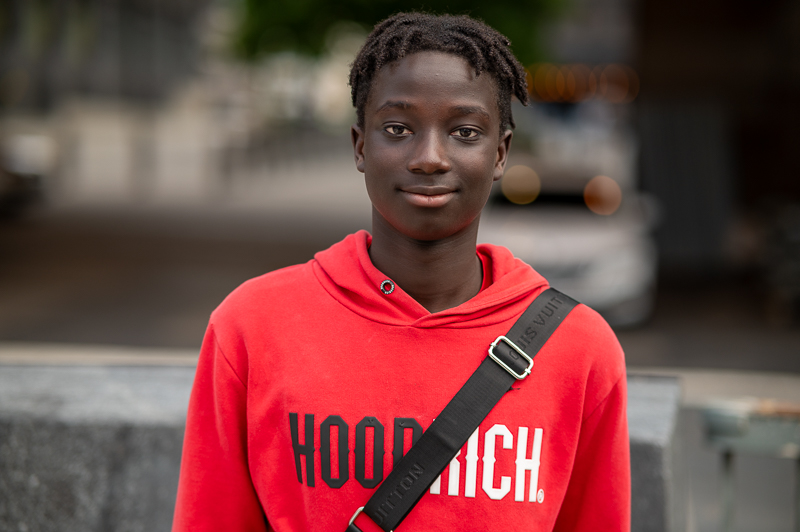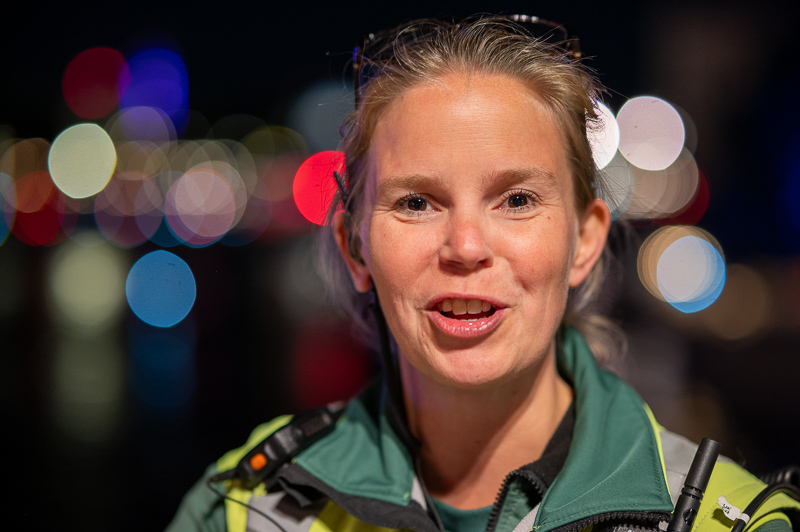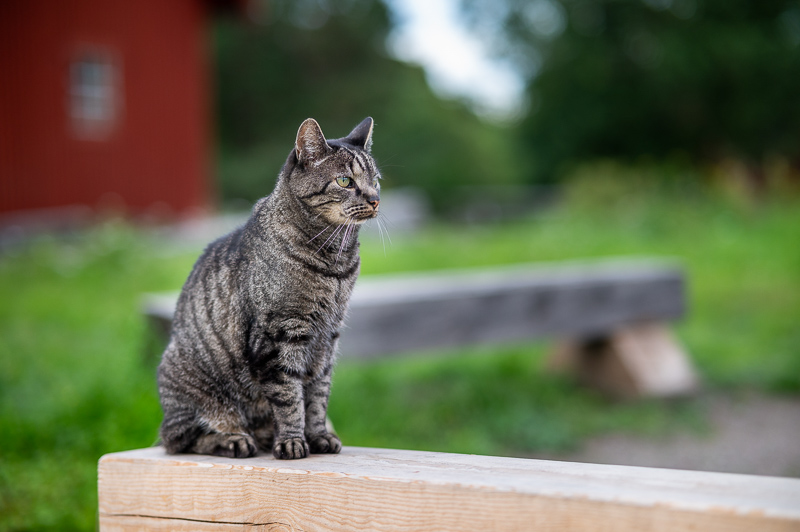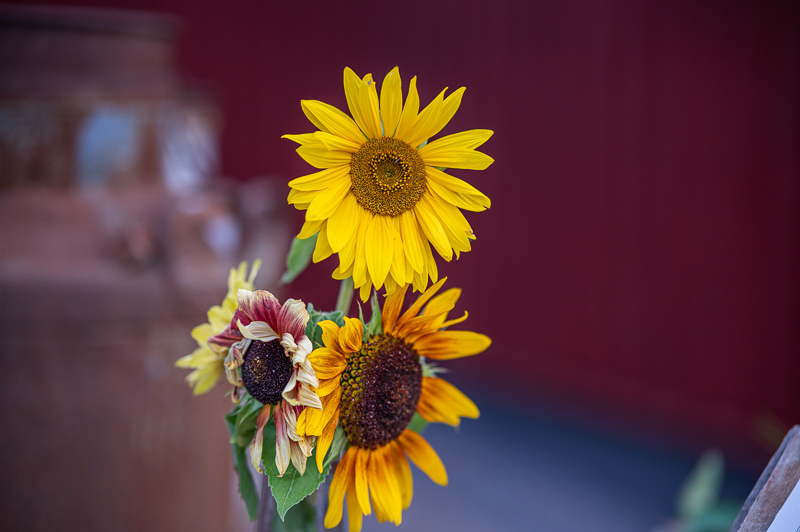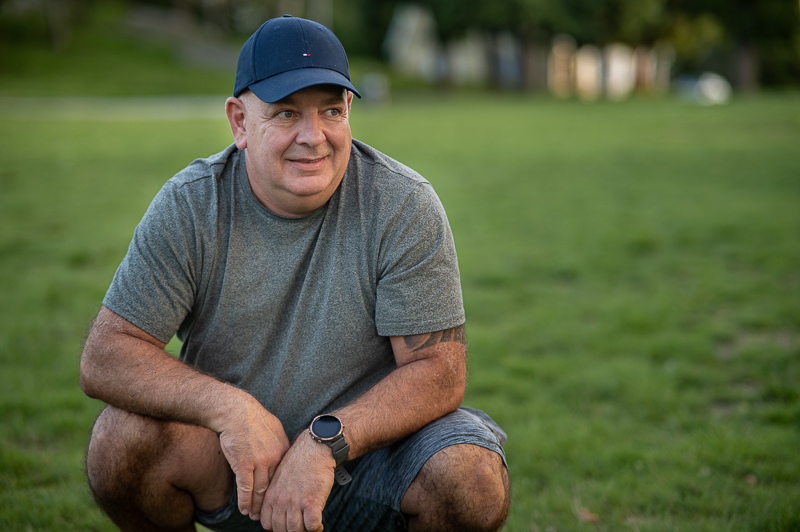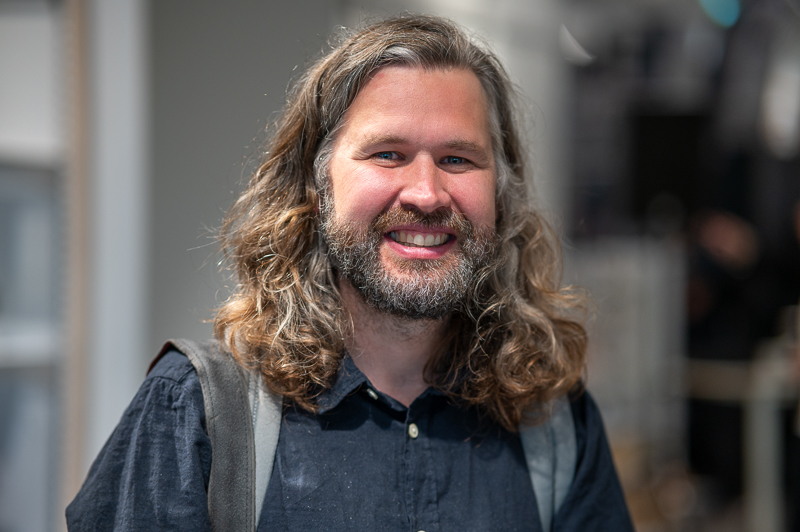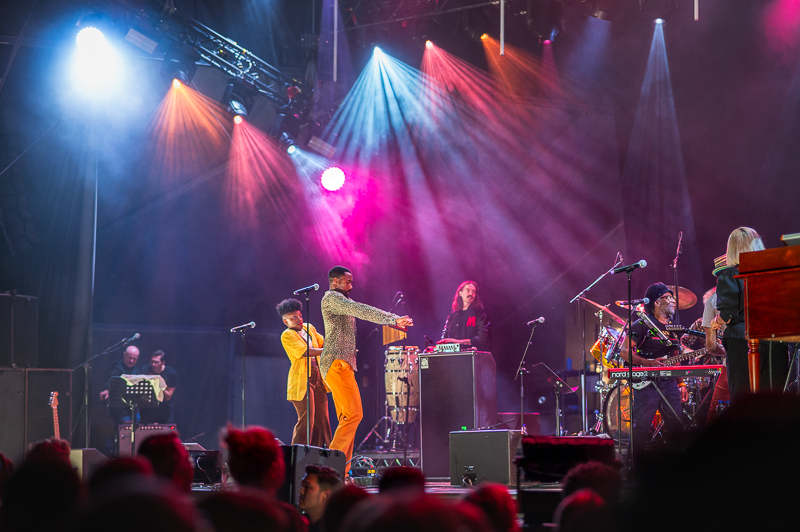 Specifications
Focal Length: 85mm
Aperture Range: F/1.8 – F/16
# of Aperture Blades: 9
Min Focus: 0.8 m
Filter Size: 72mm
Lens Mount: Nikon Z 
Weight: 540g
Size (D x L): 80 mm x 92 mm
Elements/Group: 10 / 7

Disclosure
This reviewed lens was kindly provided by Viltrox for testing purposes but this is an independent review.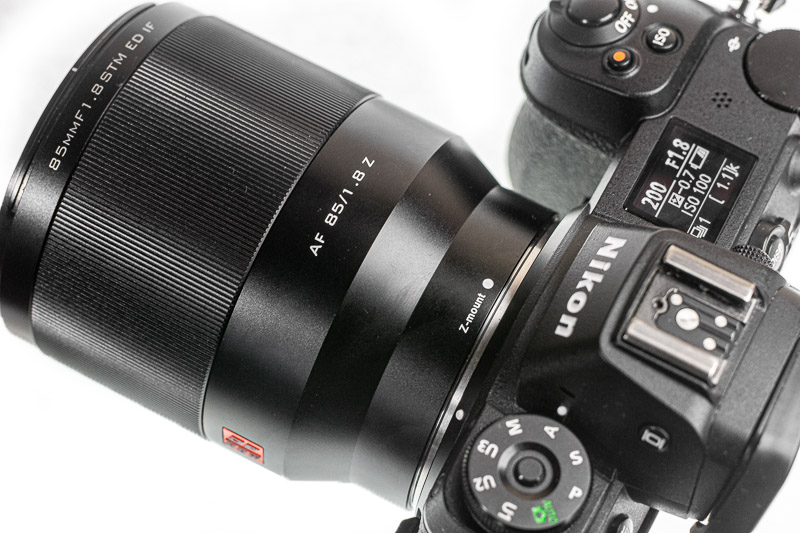 You can order this lens at the manufacturer's link here and you will get an 8% discount or use the discount coupon code MARTINMH and get 8% discount on any product you buy there.
Handling
This lens looks impressive due to the large front lens element. It is made entirely of metal, including the lens mount, the outer casing, and even the focus ring. Because of that, it is heavier than the competitors; both Nikon Z 85/1.8 (470 g), Sony FE 85/1.8 (371 g), and even Zeiss Batis 85/1.8 (475 g). It's 7 mm shorter but 5 mm bigger in diameter than the Nikon Z 85/1.8.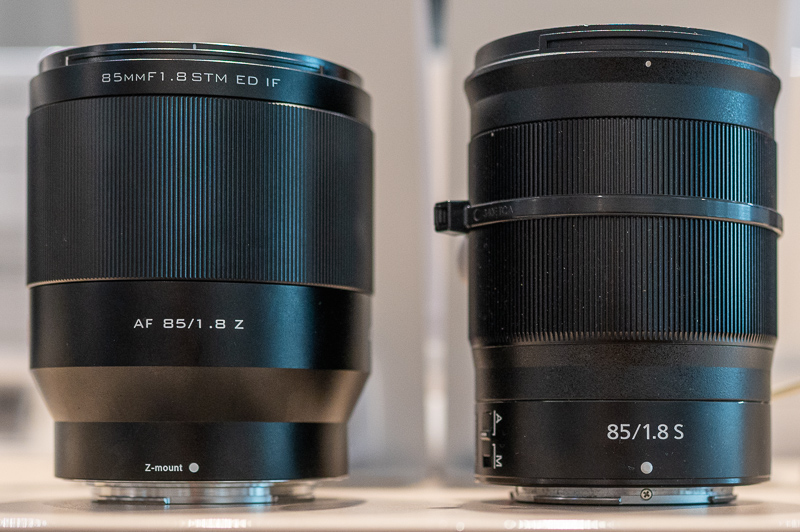 The focus ring is quite large and turns very smoothly. It can be programmed to control aperture setting, exposure compensation, ISO sensitivity, or focusing. The build quality seems and feels to be good. It comes with a cloth pouch and a good size lens hood that is of plastic, which of course does not feel as high quality as the rest of the lens.
Unfortunately, like Viltrox 24mm and 28mm lenses that have been reviewed here, this Z version lens does not have any AF-MF switch on the lens either, which is a bit annoying, as each time you want to use the manual focus or switch back to AF, you have to do it by going through the camera's menu system. This is more relevant for this lens than the other two mentioned lenses as I often wanted to fine-tune the focusing manually. Luckily you can do that by turning the focus ring while you are holding the shutter button halfway and override the AF for the specific shot you are taking. The autofocus is reasonably fast and very quiet, which is a plus for video makers. It works with the camera's single point, wide area, and even eye detection AF modes. However, in very dark conditions, the eye AF did not work well and had problems finding the eye, so I had to switch to either single-point AF or MF. The lens does not have any weather sealing or image stabilization. What it has is a USB C port on the mounting plate for future firmware updates.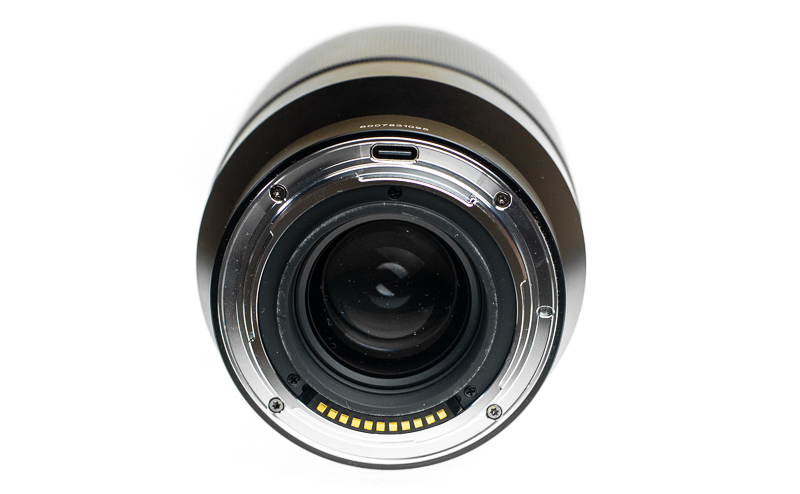 Optical Features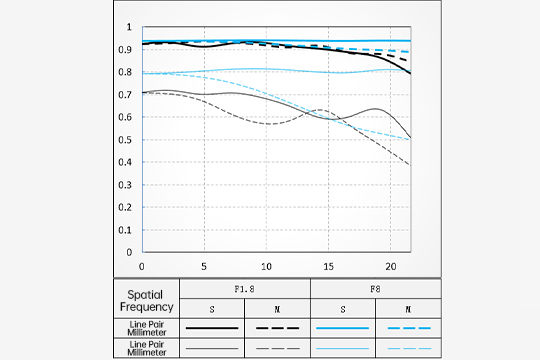 Sharpness (Infinity)
For sharpness at infinity let's look at the following scene at three points, center, mid-frame, and corner as marked in the following image!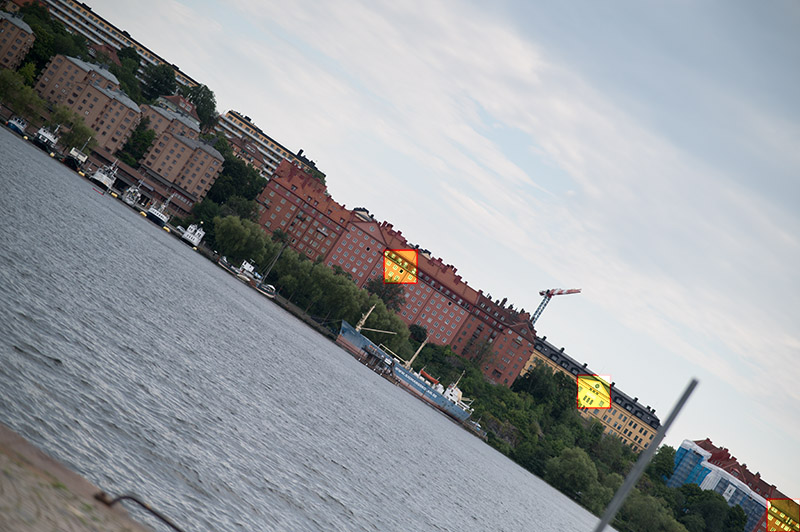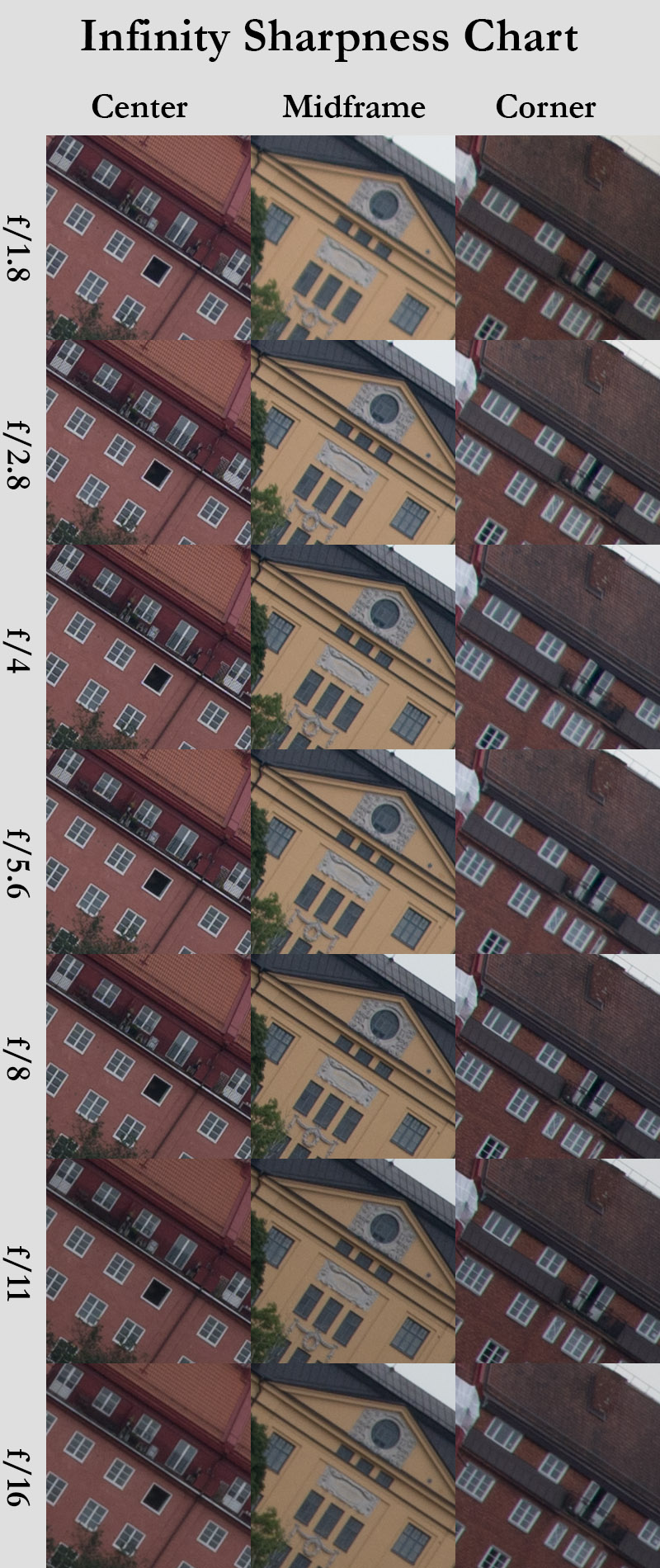 At f/1.8 the center sharpness is very good but the midframe and corner are just OK for a modern lens.
At f/2.8 the center sharpness is excellent and the rest of the frame comes up to a good level.
At f/4 we have an excellent center, the midframe improved to a very good level and the corner improved just a little bit.
At f/5.6  tiny improvement everywhere.
At f/8 are both the center and midframe excellent and the corners become very good.
At f/11 and f/16 you can see a dip in sharpness for each stop due to the diffraction effect.
Sharpness (Portrait)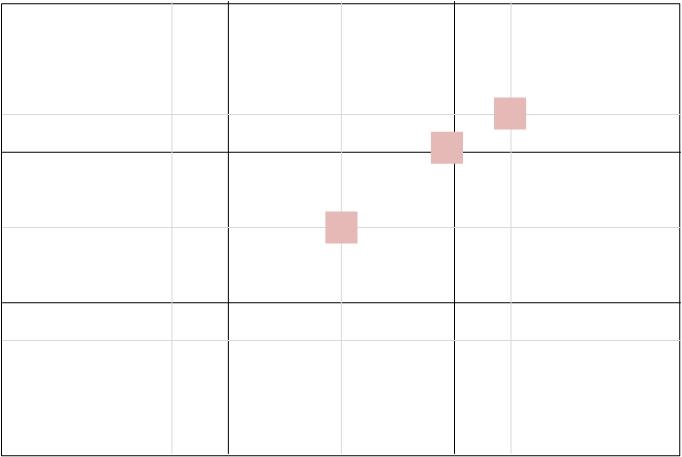 In the center and center's inner periphery, the sharpness is very good at 1.8, at the outer periphery slightly weaker but I do not think it will show in real life. The sharpness becomes excellent at all three points, and the outer periphery is not really at the same high level as the other two points, but again I have not seen any issues or lack of sharpness in real-life applications.
Sharpness (Close-up)
The sharpness is already very good at f/1.8 and becomes excellent from f/2.8 until f/11, where it gets a little softer and at f/16 even softer.
Lens Distortion
Images taken with this lens show some visible pincushion distortion, which can easily be corrected in post. Here in the "Corrected" sample image,  you can see how it is fixed in Lightroom by using the built-in lens profile. You can also see that the vignetting is corrected at the same time when you use the LR lens profile.
Vignetting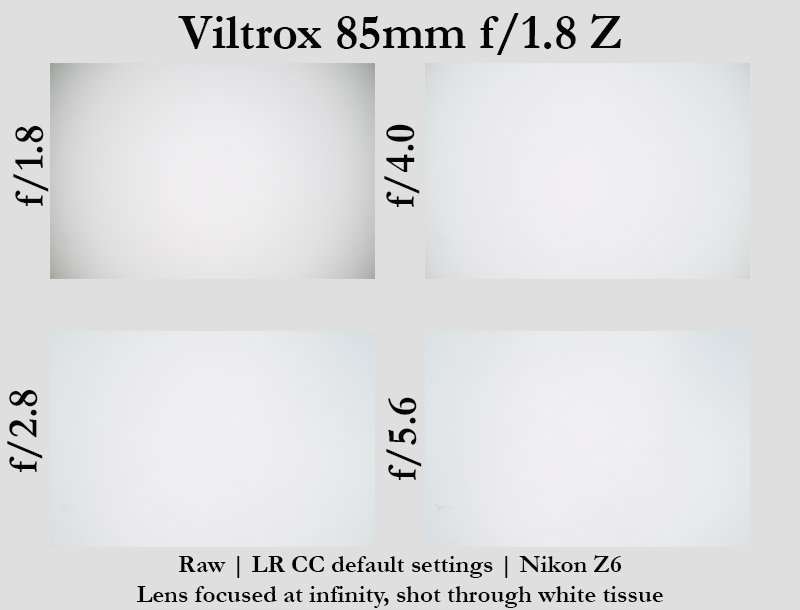 The vignetting wide open is about -1.7 EV, which is an average performance for this focal length, but improves a lot by just stopping down one stop. The vignetting at different apertures are:
f/1.8: -1.7 EV
f/2.8: 0.7 EV
f/4.0: 0.3 EV
f/5.6: 0.3 EV
If you are using Lightroom you can easily remedy the vignetting by using the built-in profile for this Viltrox. See the example in the Lens Distortion section, where the "Corrected" sample image  shows how both distortion and vignetting are fixed by using the profile
Flare Resistance
Here the Viltrox 85/1.8 Z showed a surprisingly good performance. Of course, you can make any lens look bad in this section if you try hard enough, and I tried hard and long. It is not that it is impossible to get flare but generally, it has very good resistance against ghosting and naturally, you get some veiling flare when the sun is in the frame. In another review, on this site, done on the first Sony FE mount version of this lens, it has shown much worse performance (there is a mark II of this lens for Sony FE which might perform similarly to this Z-mount version). Anyway, here are the worst cases I could register.
Focus Shift
Here we have no issues, as this Viltrox does not show any focus shift. But pay attention to the color fringing at different f/stops! More on that in the "Chromatic Aberrations" section.
Chromatic Aberrations
Many lenses around this focal length and with larger maximum aperture suffer from chromatic aberrations and this one is not an exception. The Viltrox 85/1.8 suffers from both longitudinal and lateral chromatic aberration. LoCA improves gradually by stopping down and will be gone by f/5.6. they are not worse than the competition and also compared to other tests done on the first Sony versions, the Z version shows much better performance. Nevertheless, both can be fixed or at least reduced in post.
First, let's have a look at an example of the LoCA manifestation as purple and green color fringing.
See also LoCA's effect at different apertures in the previous section (Focus Shift). In the following image series, you can see an example of the lateral chromatic aberration as purple color fringing in the corners.
Coma
Coma is not relevant to this lens's application, this lens would not be used for astrophotography or at least would do so on extremely rare occasions. So, whatever the tests show here can more or less be ignored, but just to be consistent and cover this too we do a test.
The lens suffers from mild coma, and if you want to get rid of it completely, you have to stop down to f/5.6.
Sunstars
The Viltrox 85/1.8 can produce 18 pointed sunstars from f/5.6, but you have to stop down to f/8 or smaller to get distinct rays.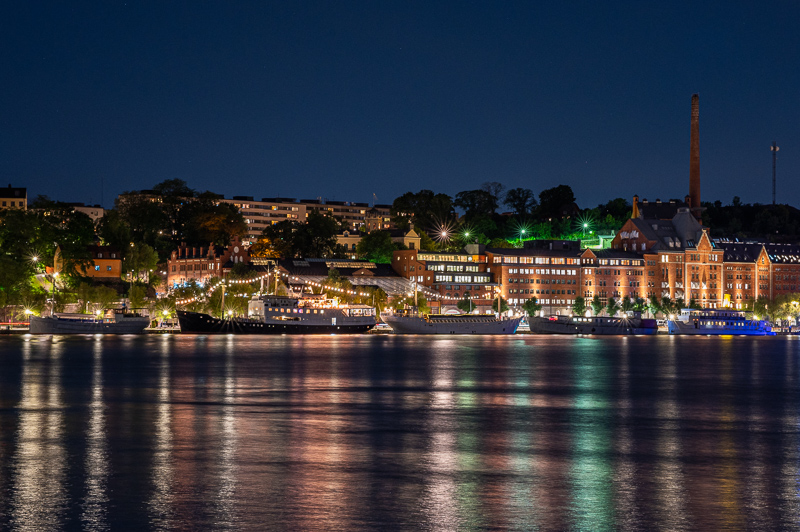 Here you can see a crop of the above image, taken with different settings to demonstrate the shape of the sunsturs at different apertures.
Focus Breathing
This Viltrox exhibits quite a large amount of focus breathing, which is a minus for the lens in video applications. For photography, I would not put any weight on it.
Bokeh
This is one of the most important features of any portrait lens (if not the most important feature for some people). The "problem" is that it's not a scientific feature, but a subjective matter. That is why I made this section more extended than normal to be able to analyze it thoroughly. So, if you are a man (or woman) of bokeh, lean back and make yourself comfortable as you are gonna be treated to a long bokeh ride.
Let's have a look at different distances and situations before I say what I think:
Close Distance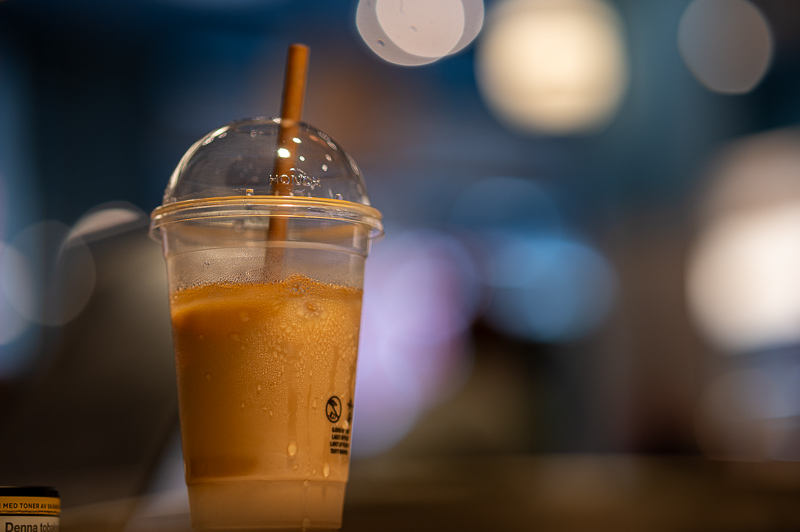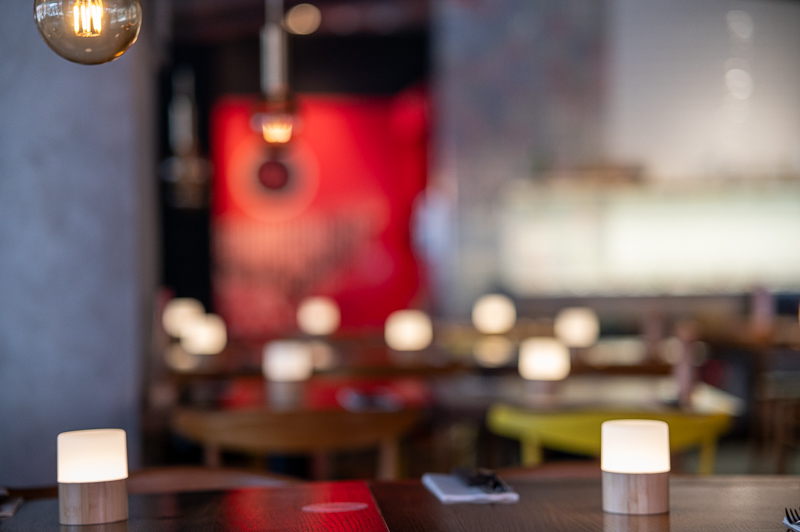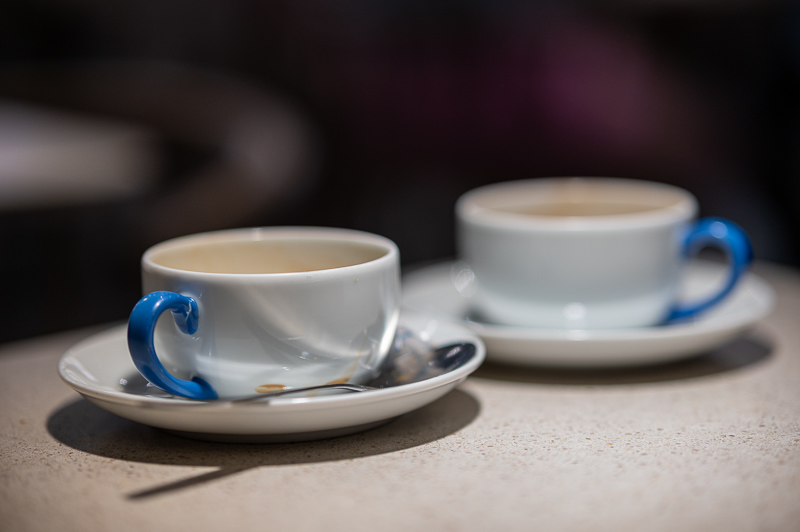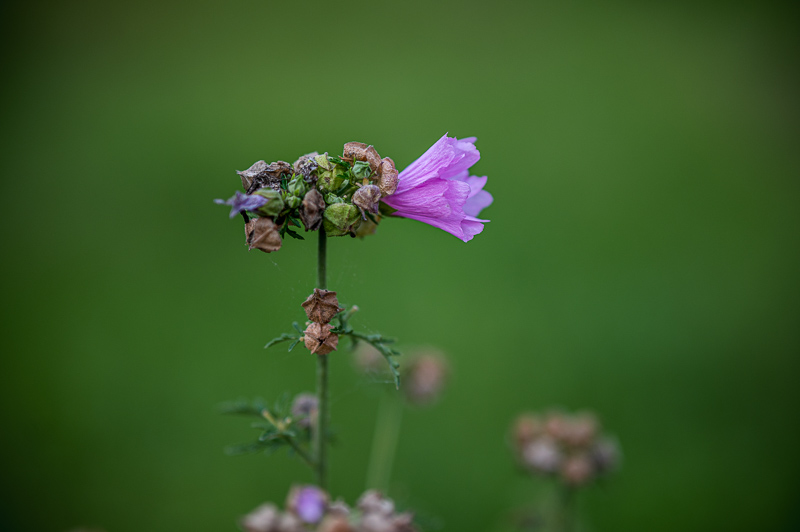 Well, it is about as soft a background blur as you can get. It's normally considered very beautiful by many. But it is only at close distances, where many lenses can do more or less well, in this case, more. Let's continue to the mid-range, which is the most important distance for this lens, the distance, at which portraits are taken.
Mid-range Distance
We look at f/1.8, f/2.8, and f/4 at the mid-range distance with different kinds of backgrounds, as it is the distance, this lens is used most of the time.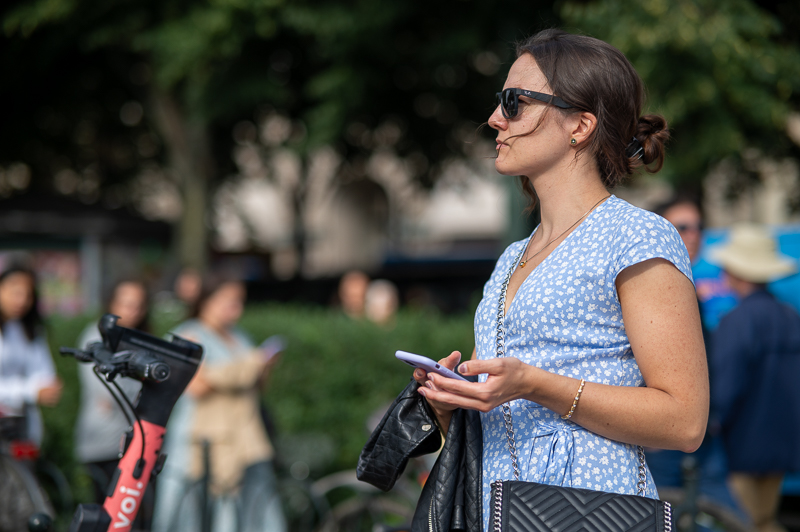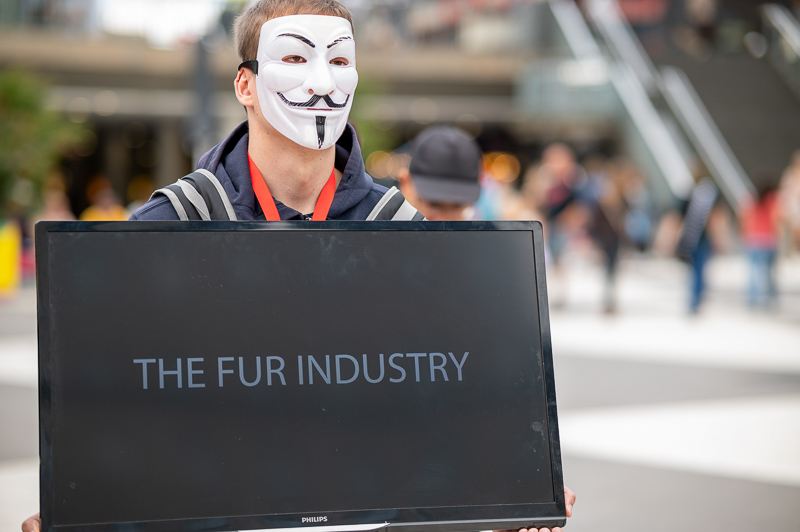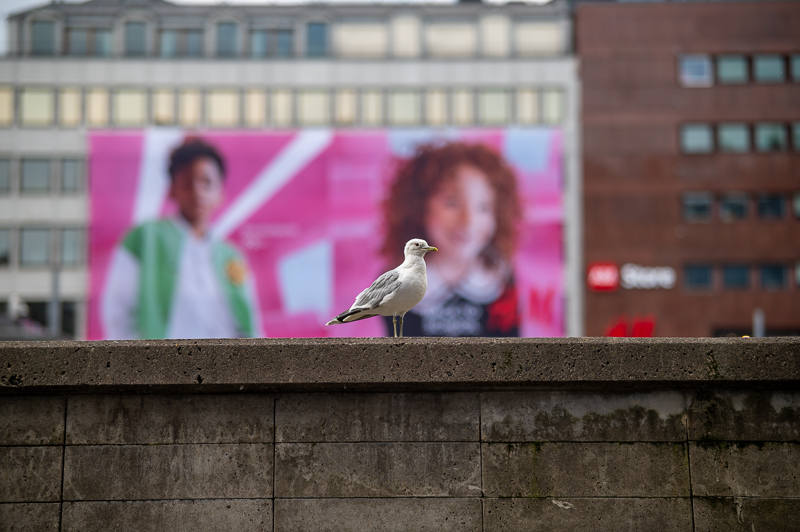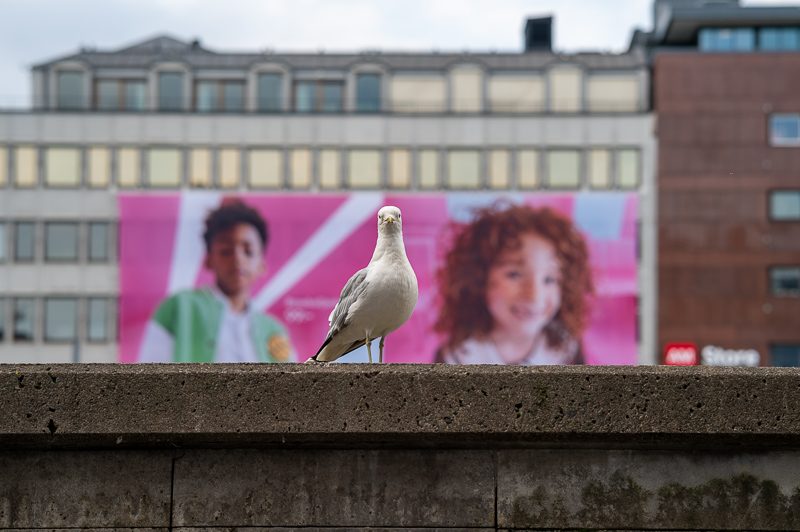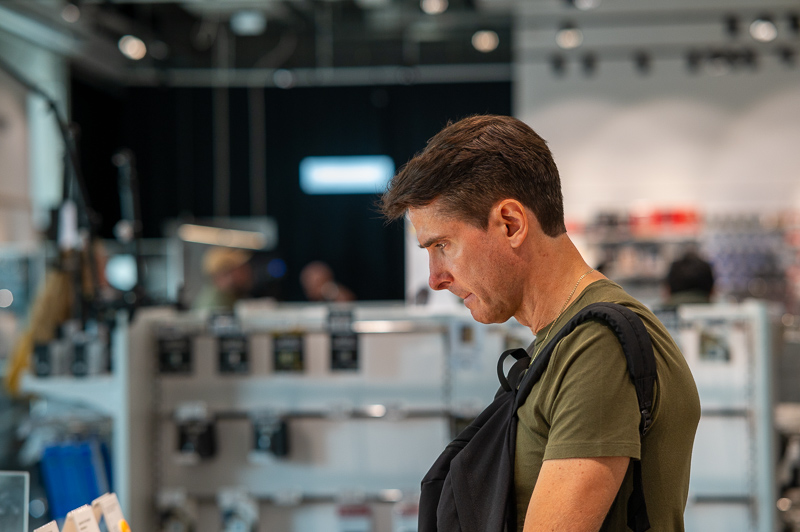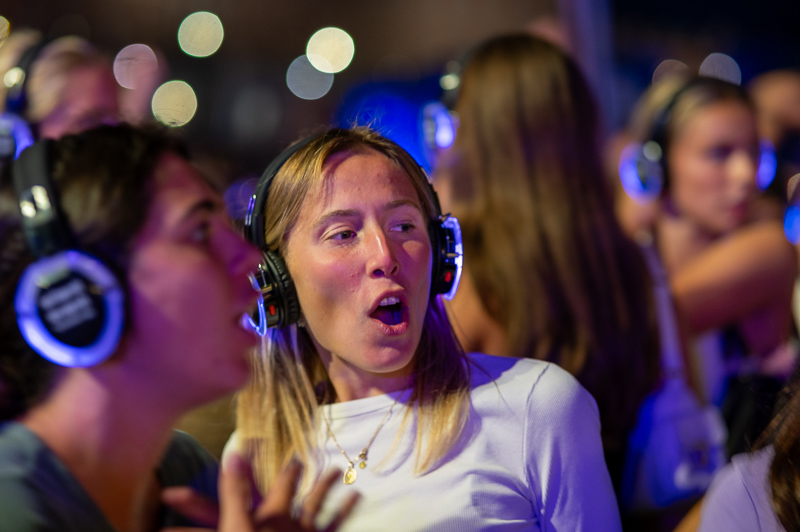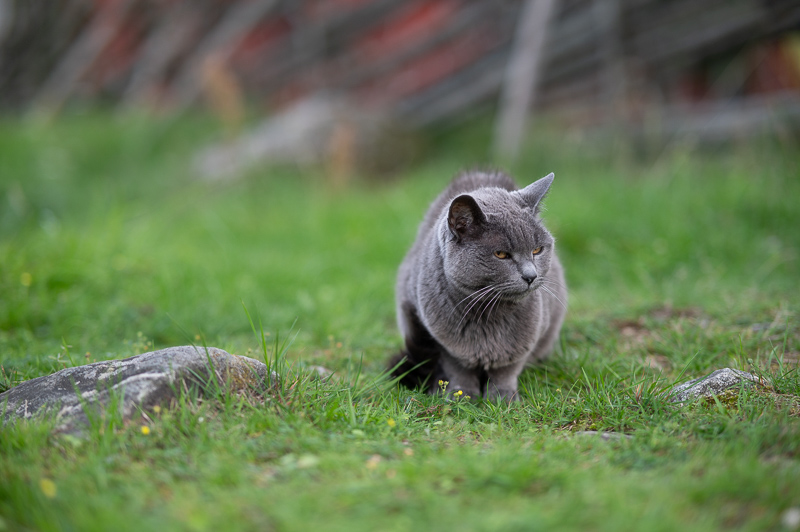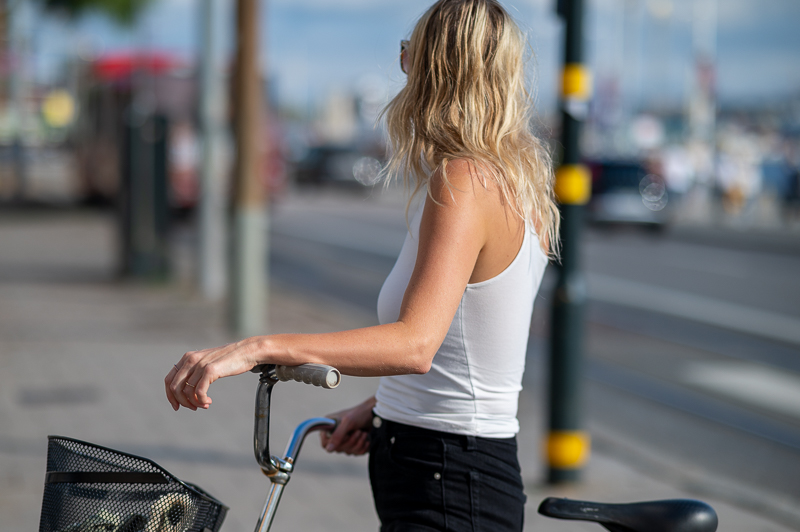 Well, I must say, in my eyes this Viltrox has quite clearly come through this examination with flying colors. Soft background blur with soft transitions and nice round bokeh in specular highlights. Excellent. Let's go further and look at the most challenging distance; the long distance bokeh!
Long Distance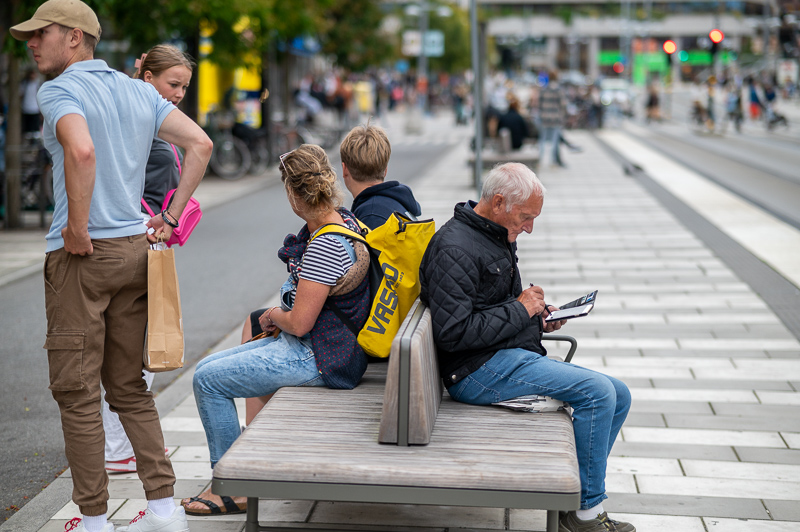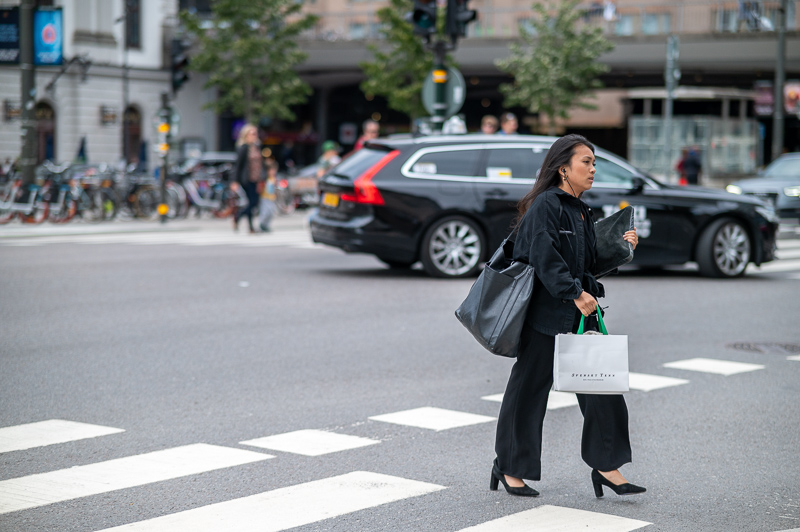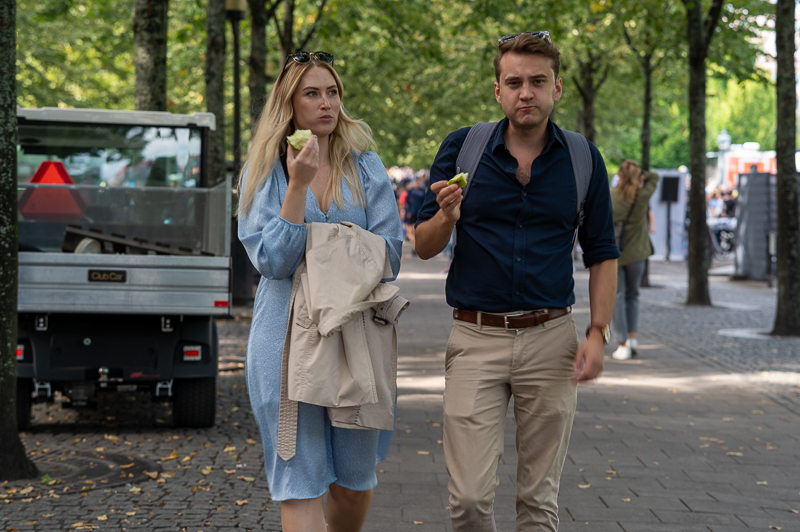 Well, again I don't find this anything less than impressive. Even in the streets' busy environments, it looks soft and nice in the background blur area. So far so good.
But a bokeh must have a nice rendition of the specular highlights, or bokeh balls as well. Let's have a quick look at the bokeh balls then!
The bokeh balls are evenly lit with no onion rings and no coloration, which are considered to be favorable characteristics of bokeh by the majority of people. The balls are almost perfectly circular in the 1/3 of the image in the center, and they get slightly less round when moving away from the center, but the compression is very mild.
Quite nice, I think. I wish I could stop just here, as everything was going so well. While the Bokeh balls are smooth, there is some outlining combined with visible color aberrations in the rim. Furthermore, as the aperture blades are not well rounded the bokeh balls change shape quickly as you stop down, and take on polygonal shapes already at f/2.8.
Hmm…, anyway to the bokeh verdict.
As the beauty of the bokeh is in the eyes of the beholder, I can at least say that in my eyes the the background blur of the lens is impressively soft and pleasant, with evenly lit, onion rings free, perfectly round bokeh balls in the background in the center third of the frame. Further away they are not perfectly round, but not truncated or very cat eyes like either.
Finally, I have to add that this much softness in the background blur is at the edge of smearing, and for some tastes this might be a little too much, and less appealing, to me, it's delicious. You can look at the sample images elsewhere in this article and see how you like it.
PS. In some of the shots you may see a few spots in the bokeh balls, they are due to the dust on the rear element of the lens, as I was out and swapped lenses on the camera frequently, thus the dust.
Conclusion
I LIKE
AVERAGE
I DON'T LIKE
Bokeh
Price
Sharpness
AF
Handling
Chromatic Aberration
Bokeh balls stopped down
Vignetting
No AF-MF button
To begin with, to avoid any confusion or misinterpretations, let's make it clear what we are talking about here: As mentioned in the beginning, there are many excellent 85mm lenses around at different levels, we have:
A. Ultra-fast f/1.2, top-dollar, best of the bunch, high-end 85mm lenses (e.g. Canon RF 1.2, Nikon Z 1.2) these are north of €3000 in Europe, we are not talking about them.
B. Super-fast f/1.4 premium lenses (e.g. Sony GM 85/1.4, Sigma Art 85/1.4, Zeiss Otus 85/1.4, Zeiss Milvus 85/1.4, etc.), price range between €900 and €2000, we are not talking about those either.
C. Fast 85mm f/1.8 to f/2.5 lenses under €900, let's call them affordable 85mm lenses, we are talking about this category.
I enjoyed testing out the Viltrox 85/1.8 on my Nikon Z6 very much, it works nicely and feels so well-designed in its handling. When it comes to optical quality, if you examine the images shot of test charts, with a loupe, and compare them side by side with other shots taken with much more expensive lenses, you can see that this Viltrox may comes up to about 90-95% of the other much more expensive lenses' levels.
But in real-life applications, you will not see that the images are less than excellent, and with the tiniest post processing, you will have a very hard time to seeing the difference, even side by side.  The sharpness is very good, the bokeh is really beautiful and class-leading. In the bokeh department, I think it beats many more expensive 85 lenses, even in the A and B categories that I've mentioned above, it might not be the best, but plays in the same league as the best ones. The only major issue I can see with this lens for its applications is the chromatic aberrations, which in some cases can be noticed and look ugly, if the background is too contrasty with sharp edges, but can be reduced or removed in post. And if you are not shooting scenes with highly contrasting edges, most cases of portrait picture scenes don't have them, the lens offers you excellent results. Have a look at the sample images and judge for yourself!
I think most people would be delighted with this lens, due to its good sharpness, super nice bokeh, and affordable price. It is probably the best value for money among all autofocus 85mm lenses, in all categories.
If you are interested in buying this lens or any of the lenses in the Alternatives section, you can support our efforts by using the links below or given under each lens. It won't cost you a penny and it won't affect the price, but it will help us a little. If bought via the manufacturer's link you will even get an 8% discount or use the discount coupon code MARTINMH and get 8% discount on any product you buy there.
Affiliate Links:
Buy new: Viltrox Store
Buy new: amazon.com, amazon.de, amazon.co.uk, amazon.fr for €458 (Affiliate links)
Alternatives
Nikon Nikkor Z 85mm f/1.8 S
Nikon's own 85/1.8 with Z mount. An S series lens with excellent build and optical quality. It is a little sharper and in general has better optical qualities, eye autofocus works a little better in dark situations, bokeh balls are less round though and it has double the price of the Viltrox.
Buy new: amazon.com, amazon.de, amazon.co.uk, amazon.fr for €800 (Affiliate links)
Buy used: ebay.com, ebay.de, ebay.co.uk, ebay.fr, ebay.com.au  ~€600 (Affiliate links)
Nikon Nikkor AF-S 85mm f/1.8 G
Nikon's predecessor to the aforementioned lens with Nikon F mount. Also excellent and about the same price as Viltrox, but it is for DSLR cameras, a good alternative if you don't mind adapting it to your Z camera.
Buy new: amazon.com, amazon.de, amazon.co.uk, amazon.fr for €450 (Affiliate links)
Buy used: ebay.com, ebay.de, ebay.co.uk, ebay.fr, ebay.com.au  ~€300 (Affiliate links)
Nikon Nikkor 85mm f/1.8 S AF/AF-D
These are autofocus designed during the film eras but usable with full functionality on most Nikon DSLRs, AF does not work on Z cameras when adapted and optically not as good as the Af-S G lens. I would not buy them unless I came over one very cheap.
Buy used: ebay.com, ebay.de, ebay.co.uk, ebay.fr, ebay.com.au  ~€175 (Affiliate links)
Samyang MF 85mm/1.4 Z
An f/1.4 lens but with a price that is less than the reviewed Viltrox is worth mentioning. Available for among others Nikon Z, Sony E, and Canon RF. It is completely manual with no electronic connections whatsoever to the camera and manual focus only. Optically about the same as Viltrox, although wide open a little softer, it is 2/3 of stop faster though.
Buy new: amazon.com, amazon.de, amazon.co.uk, amazon.fr for $315 (Affiliate links)
Buy used: ebay.com, ebay.de, ebay.co.uk, ebay.fr, ebay.com.au  ~ €220  (Affiliate links)
Sony E 85mm f/1.8
For Sony E mount only, can be adapted to Nikon Z. Autofocus. It seems to be just a hair sharper in the middle and less CA but it is about 50% more expensive. If you want to save €180 go for the Viltrox
Buy new: amazon.com, amazon.de, amazon.co.uk, amazon.fr for €600 €488 (Affiliate links)
Buy used: ebay.com, ebay.de, ebay.co.uk, ebay.fr, ebay.com.au ~ €355 (Affiliate links)

Zeiss Batis 85mm f/1.8
For Sony E mount only, a relatively old lens by now. Beautifully built, good quality with optical image stabilization, very sharp with good contrast from wide-open, but 3 times the price of the Viltrox. It's a Zeiss ;). For that price, you can buy a newer lens and/or a faster f/1.4 lens.
Buy new: amazon.com, amazon.de, amazon.co.uk, amazon.fr for €1200 (Affiliate links)
Buy used: ebay.com, ebay.de, ebay.co.uk, ebay.fr, ebay.com.au ~ €650 (Affiliate links)
More Sample Images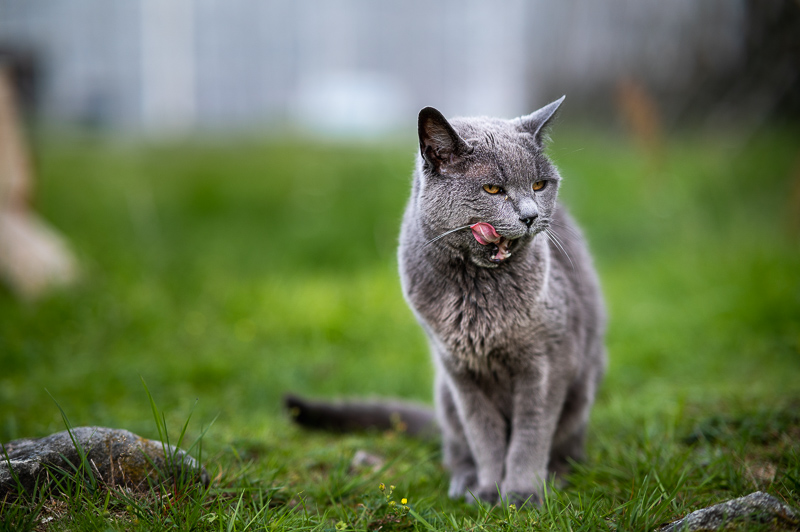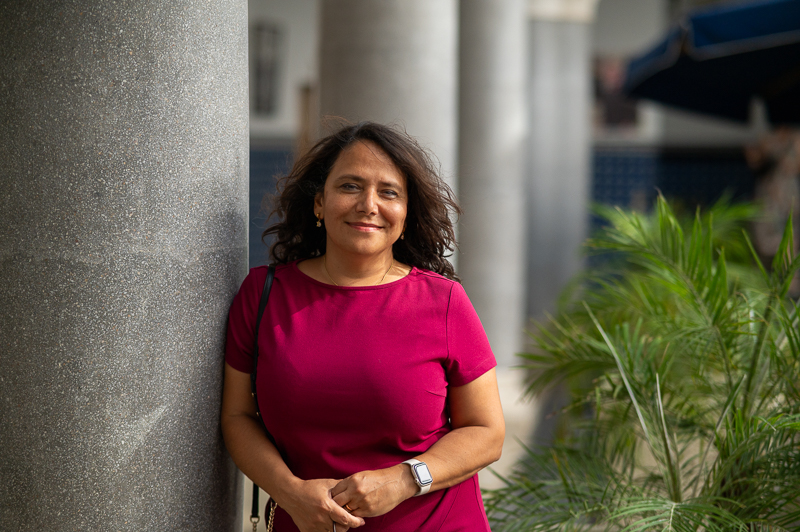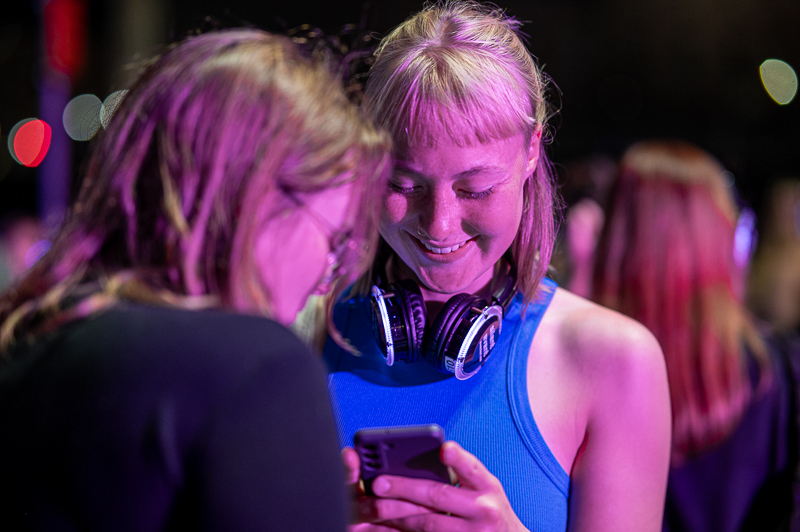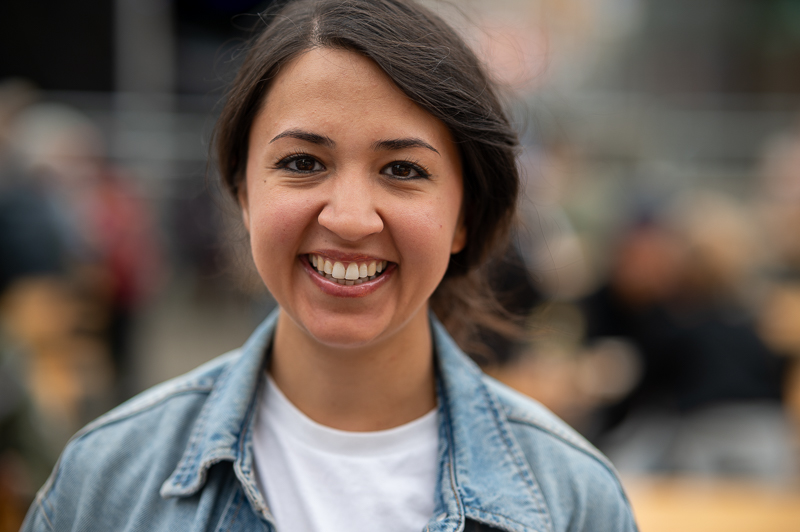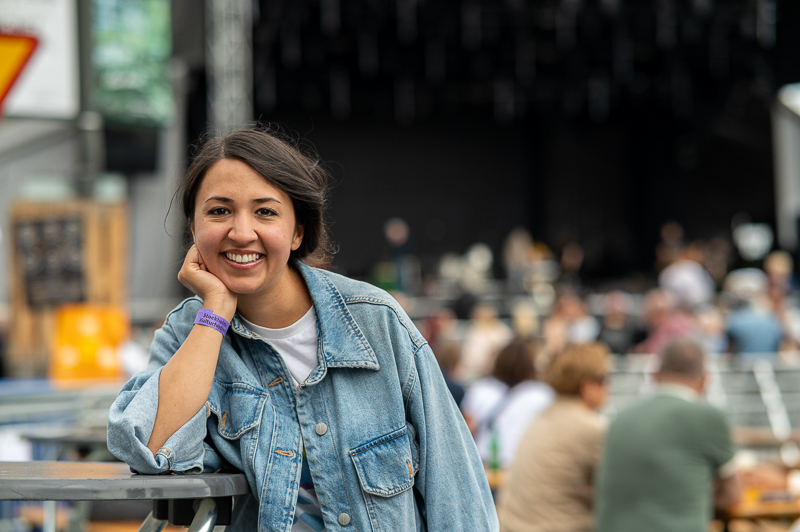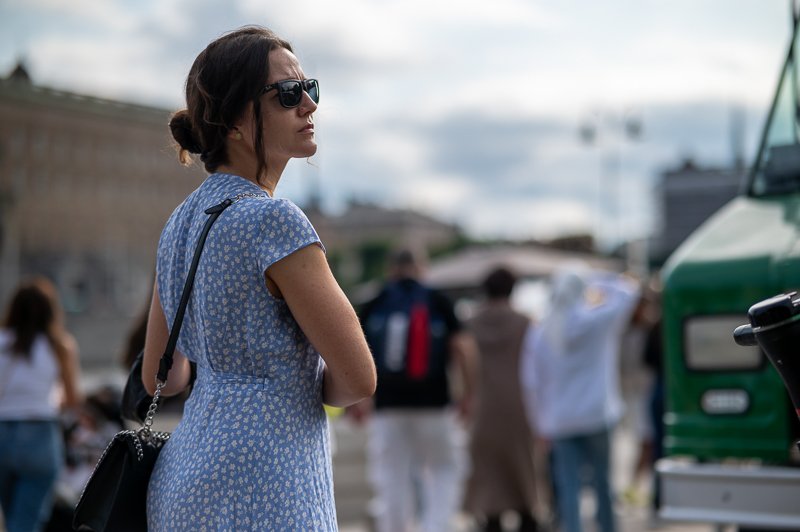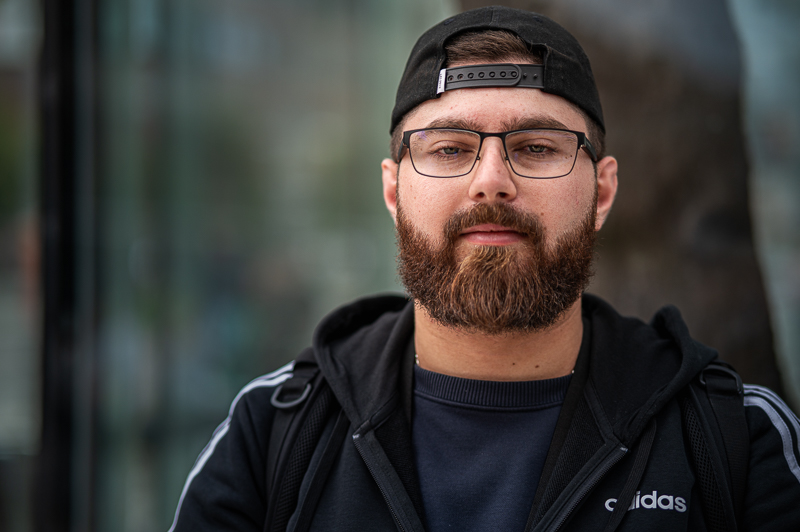 Further Reading
Support Us
Did you find this article useful or just liked reading it? Treat us to a coffee!

(Donations via Paypal)