Introduction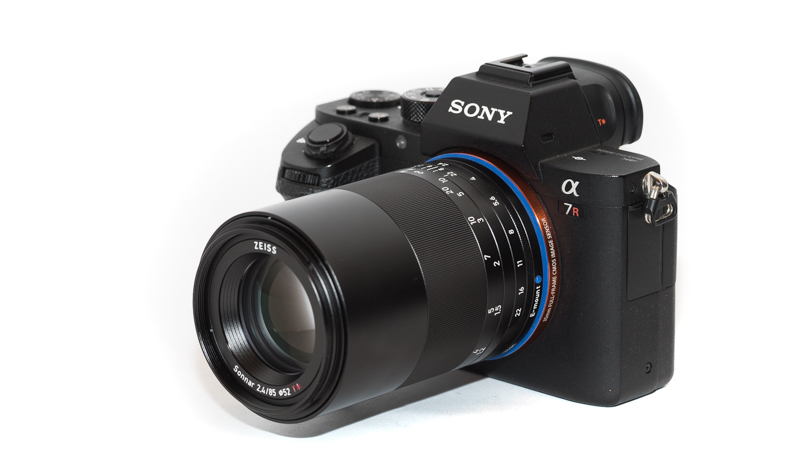 The high price tag combined with the modest maximum aperture put many potential buyers off. Nonetheless personally I have used this lens regularly for almost two years now and thought it is time to share my experience in this long-term review.
Last Update: 08/03/18: long time experiences after ~2 years of usage added

Sample Images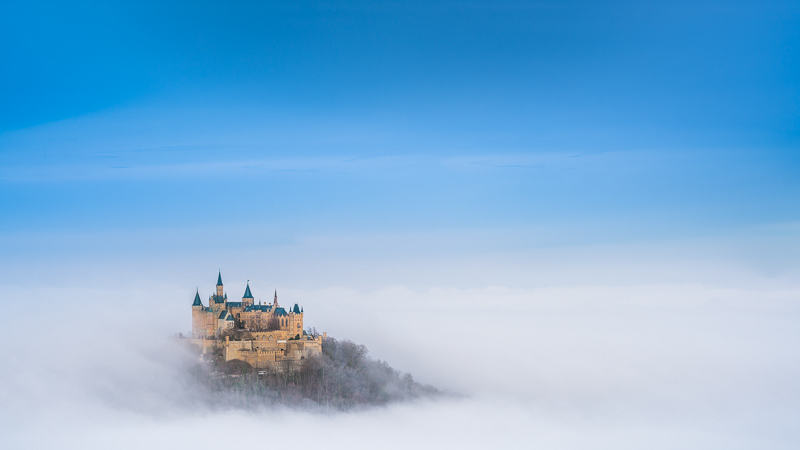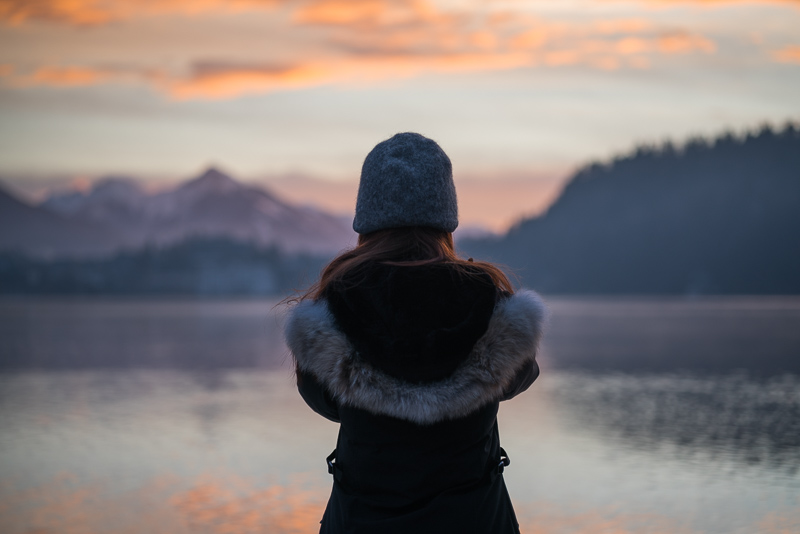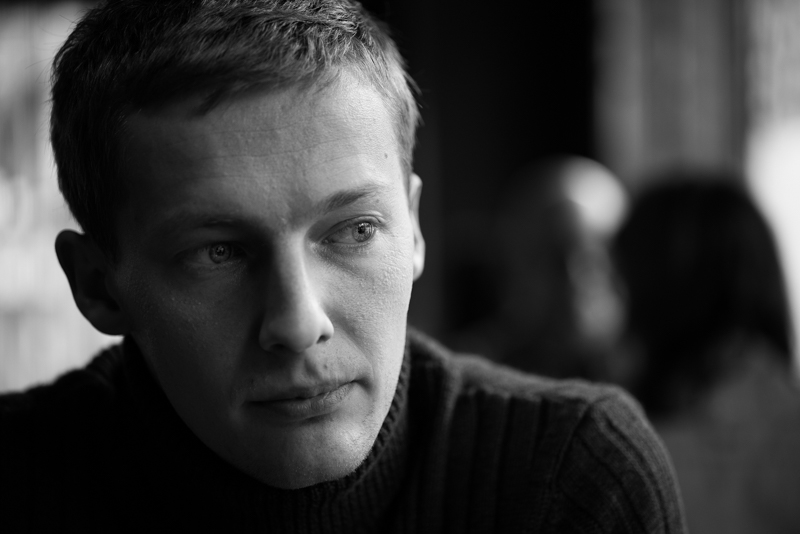 Specifications / Version History
The Zeiss Loxia 85mm 2.4 is the longest lens in the Loxia lineup. The other ones are the 21mm 2.8, 25mm 2.4, 35mm 2.0 and 50mm 2.0. To my knowledge this is the first 85mm with a maximum aperture of 2.4 made by Zeiss. It has the following specifications:
Diameter: 62.5 mm
Field of view: 28.63° (diagonally)
Length:  94.8 mm
Weight: 594g
Filter Diameter: 52 mm
Number of Aperture Blades: 10 (straight)
Elements/Groups: 7/7
Close Focusing Distance: 0.8 m
Maximum Magnification: 1:7.2
Mount: E-mount
You may also have a look at Zeiss' official page.
You can get this lens on amazon.com | amazon.de | B&H | ebay.com | ebay.de (affiliate links) for $1399/1399€ (new)
Handling / Build Quality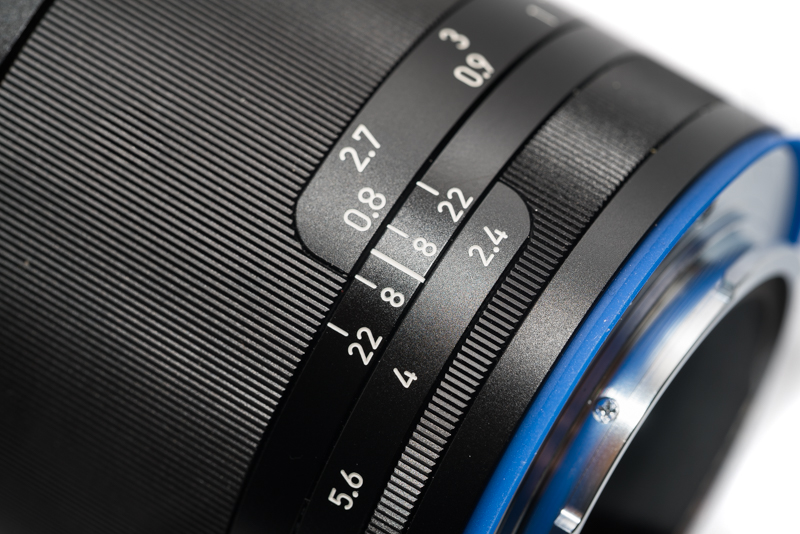 The build quality of the Loxia is very nice and the most part of the lens is made of metal, but with nearly 600g it is also much heavier than the other Loxia lenses. There is also a blue rubber gasket at the rear of the lens, albeit there is no E-mount camera body with true weather/dust resistance available to date.
The focus ring has just the right resistance and it takes ~220° from infinity to 0.8 m. This is great for setting precise focus, but it will also take a bit of time to go from infinity to MFD.
The aperture ring has third-of-a-stop click-stops and turns about 120° which is a little more than I prefer as it takes quite some time to go from f/2.4 to f/11. One can also "de-click" the aperture ring to make it stepless which I think is mostly interesting for filming purposes. As is the case with most Loxia lenses, infinity is a bit before the mark.
There are almost no non moving parts to grab to mount or unmount the lens, if this is something that may bother you have a look at the Loxia Lens-Grip from PocketPano.

There is also another feature: when turning the focus ring the camera automatically zooms in but to be honest I found this behaviour to be slowing down my shooting (as I prefer to move the box first and then zoom in), so I turned it off in the camera menu.
The included hood is also mostly made of metal and quite large.
Vignetting
light falloff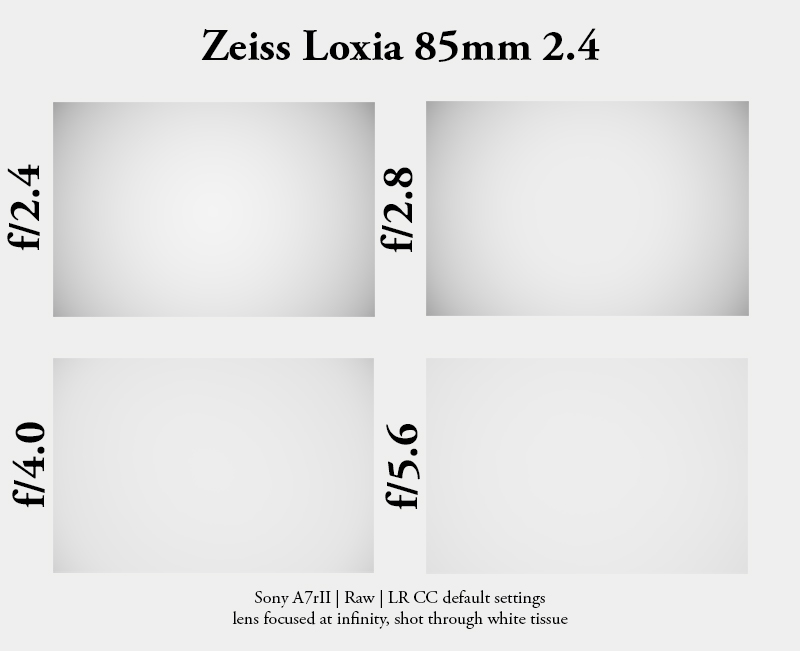 Wide open there is visible vignetting of roughly 1.9 EV, stopped down to f/4.0 it is merely ~0.8 EV and from f/5.6 (~0.4 EV) onwards negligible. There is also Lightroom profile for correcting this.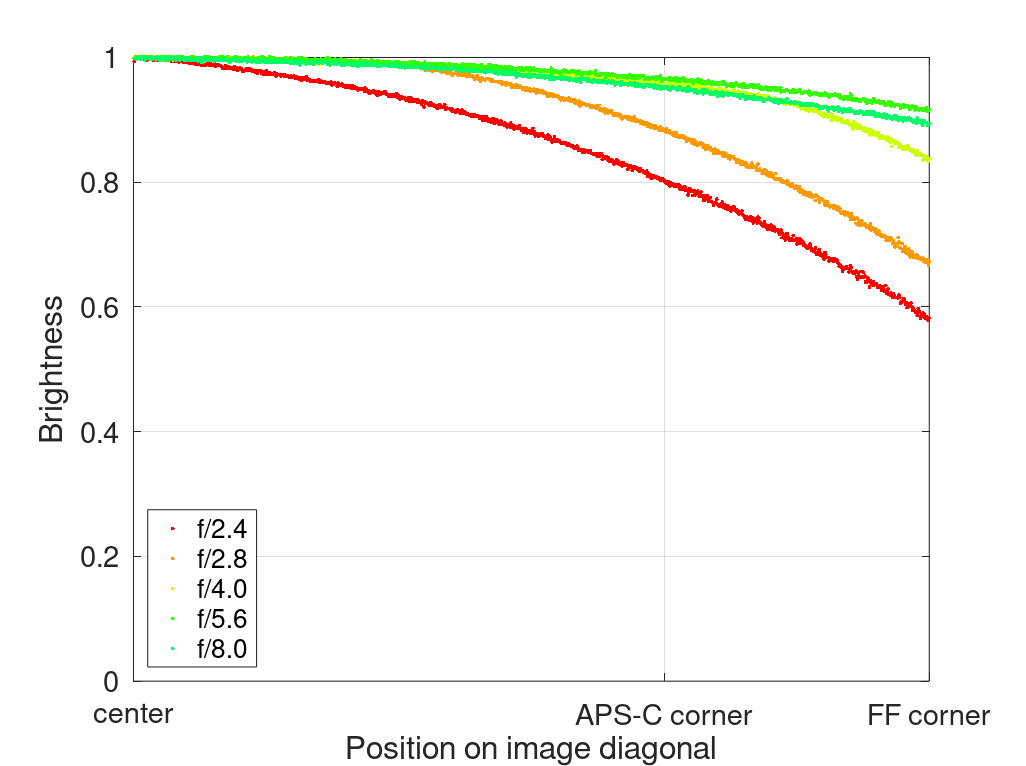 It is recommended to have a look at this article first to get an idea how this brightness graph works.
optical vignetting
We move from the center (left) to the extreme corner (right) and see how the shape of the light circle changes.

The Loxia 85mm 2.4 shows quite a lot optical vignetting, a price that has to be paid for the small diameter lens barrel.
These shots were taken at 0.9 m focus distance, you may get slightly different results at other distances.
Sharpness
infinity

You can also download the full resolution shots here.
By f/11 you start loosing details to diffraction, otherwise it doesn't really matter which aperture you use between f/2.4 and f/8.0 for center and midframe, the differences are pretty much negligible in my book. The corners are best at f/5.6 and f/8.0, but already very good at f/4.0 and usable to good at f/2.4. The houses in the corner crops already look quite good wide open, but the fine detail in the trees is lost. Also be aware I have increased the exposure on the corner crops for f/2.4 and f/2.8 in post to match the others.

Compared to: Sony FE 85mm 1.4 GM

The Loxia 85mm 2.4 is a very high resolving lens at infinity. Already wide open it shows impressive performance across the whole frame.
At f/2.8 I see the GM slightly ahead, but the differences are so small, with different samples of these 2 lenses the outcome might be different. At f/4.0 and stopped down further it is barely possible for me to see a difference.
You can see the complete direct comparison in my Sony FE 85mm 1.4 GM review.
close focus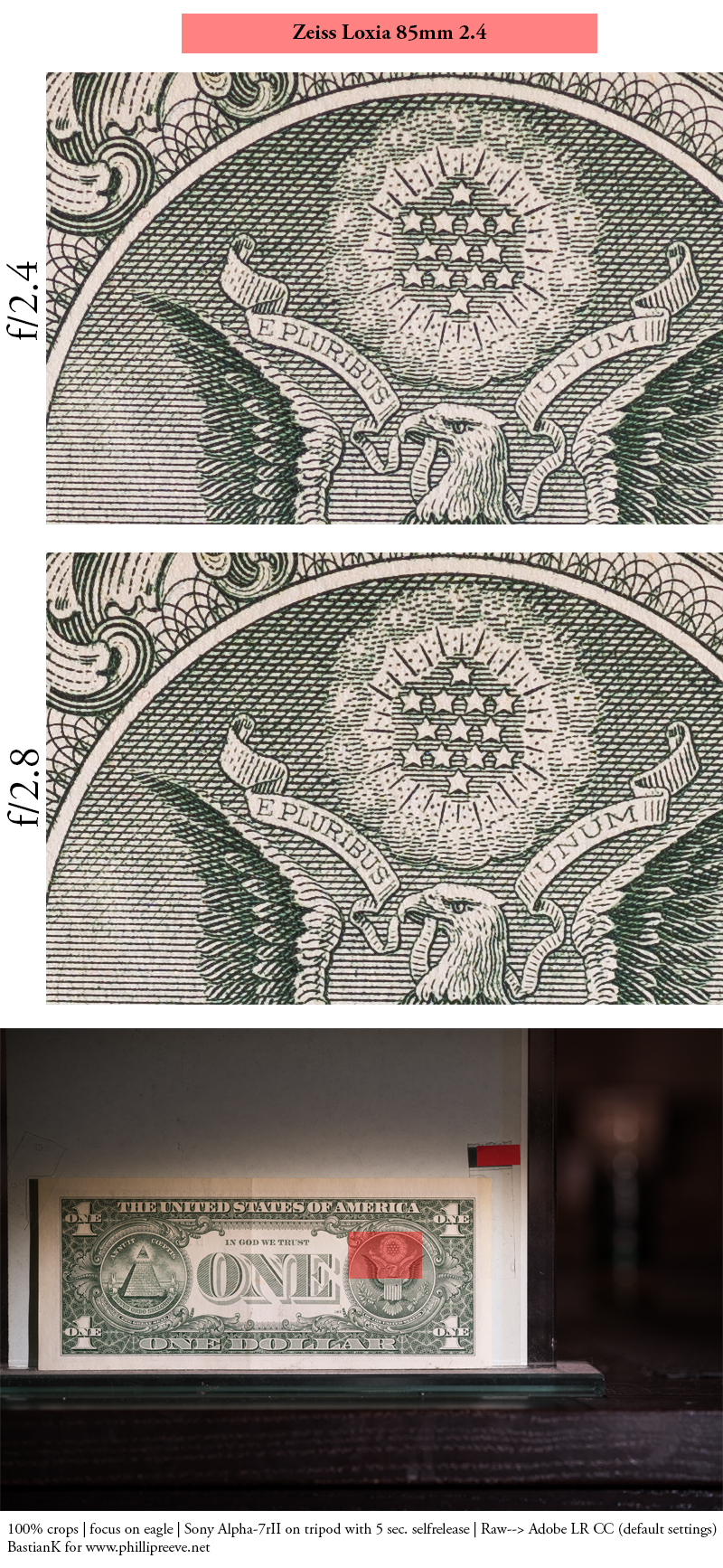 The performance near the minimum focus distance is excellent as well, even wide open with the 42mp A7rII and looking at 100% crops. In the center I can hardly see any improvements on stopping down further.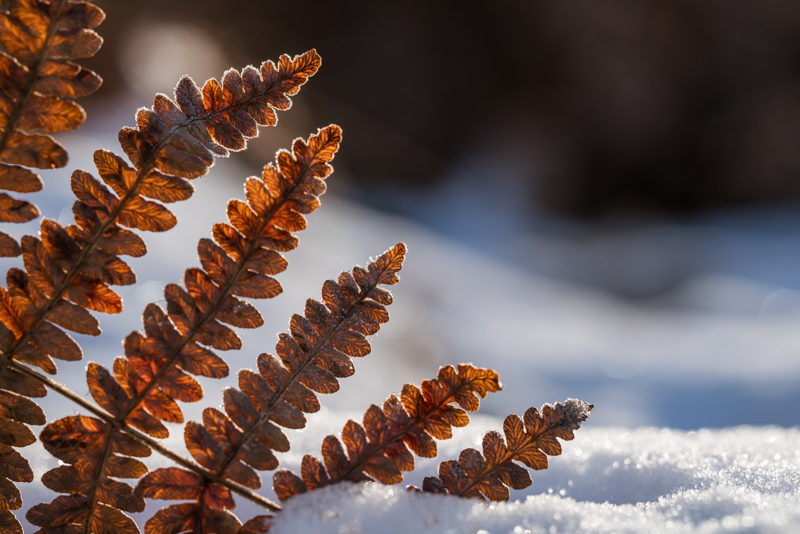 In the meantime I also used this lens with Kenko extension tubes up to 26mm and the performance holds up very well. You can find more sample images in this article.
Flare resistance
Most of the time flare resistance is very good, as in the shot above. Nevertheless, with a low winter sun this is the worst I have seen from this lens so far (I haven't used the hood for this shot):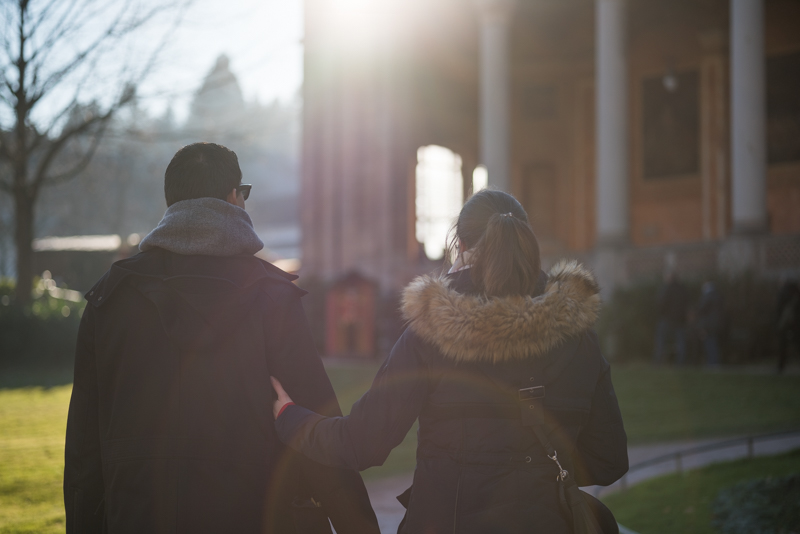 I have taken many shots straight into the sun without any problems, contrast also stays on a very high level.
Bokeh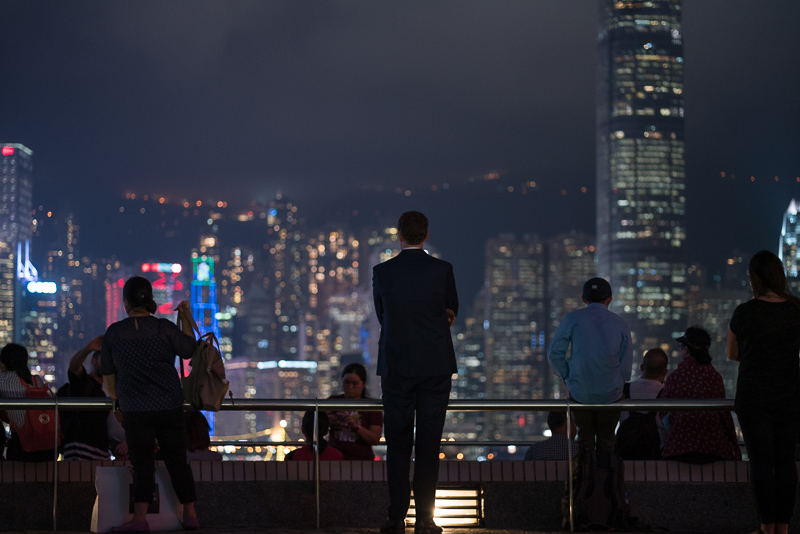 Sonnar lenses are known for their very smooth bokeh and this seems to be also true for the Loxia 85mm. But with a maximum aperture of 2.4 it just isn't as easy throwing backgrounds out of focus as it is with faster lenses (see comparisons below), especially when not being super close to your subject.
Probably because of the small diameter of the lens the cat's eye effect – describing light discs becoming ovals towards the borders and corners – is quite pronounced (see mechanical vignetting section).
Comparison Loxia 85mm 2.4@2.4 <-> Loxia 85mm 2.4@4.0:

Before: Loxia 85mm 2.4 @ 2.4 | After: Loxia 85mm 2.4 @ 4.0
Comparison Loxia 85mm 2.4@2.4 <-> Leica Summicron pre-Asph 90mm 2.0@2.0 (same distance to subject):

Before: Loxia 85mm 2.4 @ 2.4 | After: Leica Summicron pre-Asph 90mm 2.0 @ 2.0 (shot from same position)

Comparison Loxia 85mm 2.4@2.4 <-> Leica Summicron pre-Asph 90mm 2.0@2.0 (same size of subject):

Before: Loxia 85mm 2.4 @ 2.4 | After: Leica Summicron pre-Asph 90mm 2.0 @ 2.0 (shot from different positions for same subject size)
Comparison Loxia 85mm 2.4@2.4 <-> Jupiter-9 85mm 2.0@2.0 (same distance to subject):

Before: Loxia 85mm 2.4 @ 2.4 | After: Jupiter-9 85mm 2.0 @ 2.0 (shot from same position)

For head and shoulder portraits the subject isolation is absolutely sufficient and I really like that I don't have to cope with artifacts like onion rings and disturbing loCA.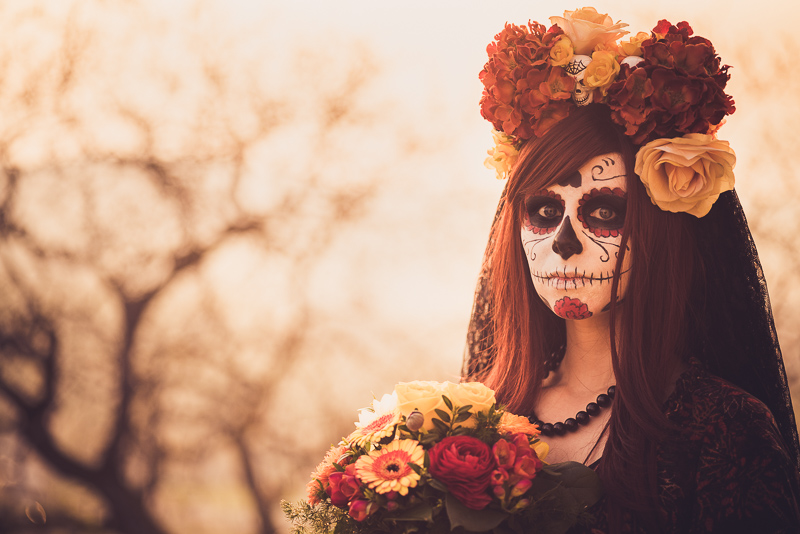 This is what bokeh looks like when you get a little closer to your subject:
Coma

Wide open and stopped down to f/2.8 point light sources towards the borders are visibly deteoriated. Stop down to f/4.0 and the problem mostly goes away.
Sunstars

From a Loxia lens you expect well defined 10-stroke sunstars and the 85mm definetly delivers here. From f/4.0 onwards the sunstars are as beautiful as on the other Loxia lenses. Of course this comes down to what rendering you prefer, so decide for yourself!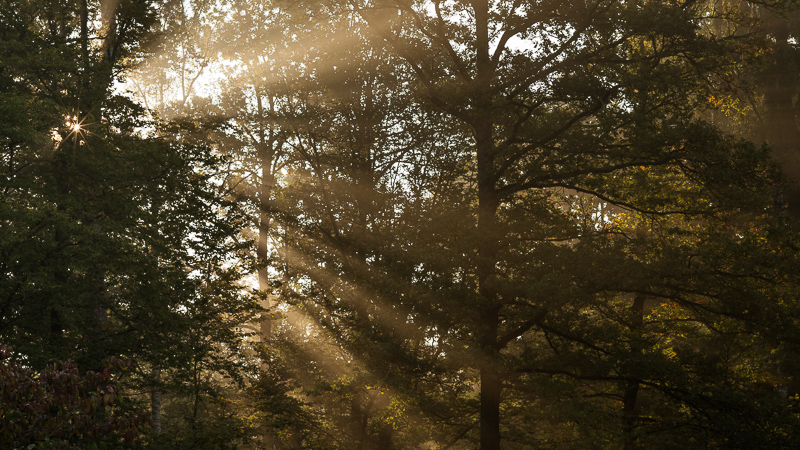 Distortion
There is only a small amount of pincushion distortion. A Lightroom profile for correcting this is also available.
Chromatic aberrations
longitudinal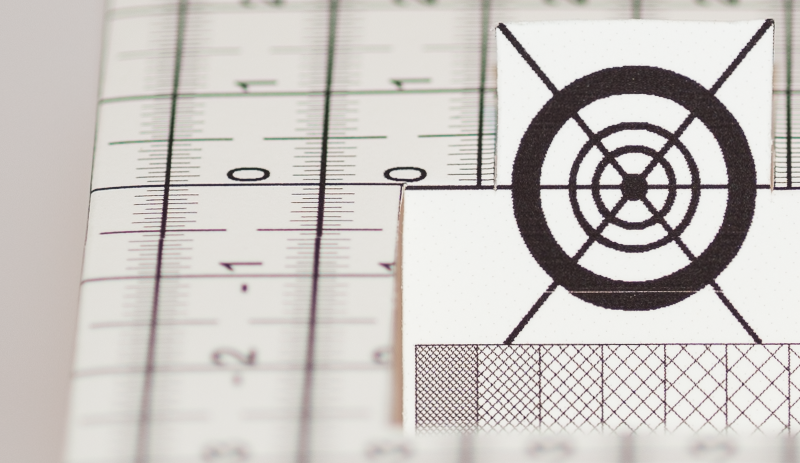 The correction of longitudinal CA (loCA) is pretty good, only slight traces of magenta and green outlinings are visible. Below is a real world stress test.
Focus shift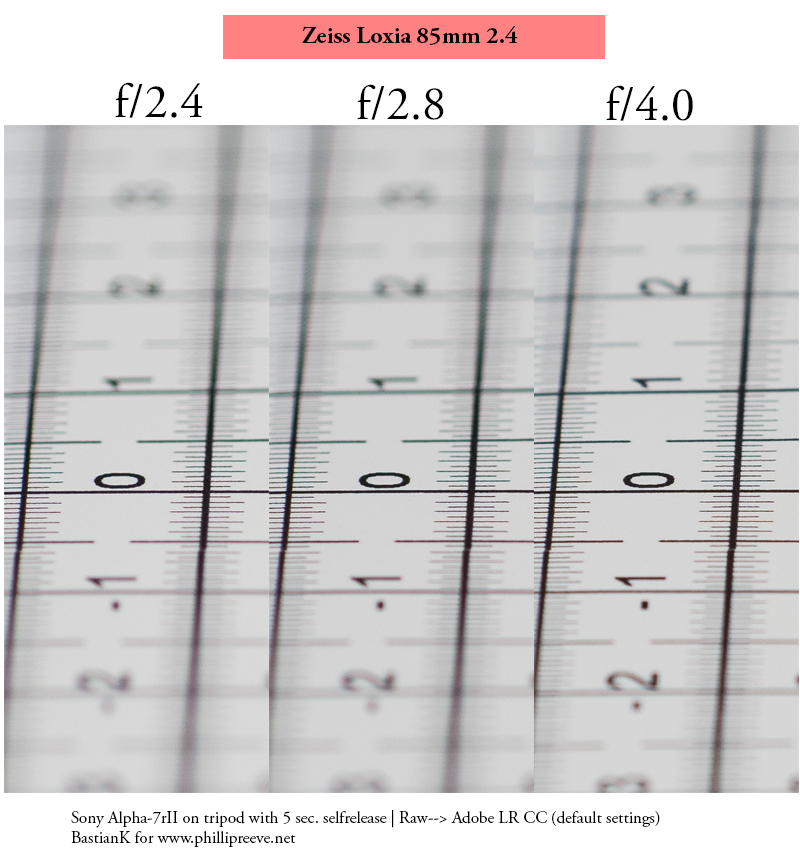 Sonnar designs are known for a few characteristics and one of the more unfavourable ones is the tendency to show some focus shift issues. Focus shift means that on stopping down the plane of optimal focus shifts, so to get best possible results at f/4.0 with an f/2.0 lens it might be necessary to stop down to f/4.0 first and then focus. On the Loxia 85 the focus plane might shift a little bit towards the camera on stopping down if you are splitting hairs, but it is in fact nothing to worry about with this lens.
Alternatives
Sony FE 85mm 1.8
This is the low-cost 85mm with AF for the E-mount system. This is aimed at a very different user type. Have a look at Jannik's review or his comparison to the GM 85mm 1.4.
Zeiss Batis 85mm 1.8
I haven't used this one myself but I know you will be asking for it anyway 🙂 Despite the same focal length these lenses are very different and in case you need AF you have your answer already. Regarding the optics the Batis is no slouch either, but from the comparisons I have seen the Batis is not as high resolving as the Loxia.
Sony GM 85mm 1.4
Currently I own both as they serve different needs. It is 1 1/2 stops faster which is a lot, it is also about 203g heavier and for the price of a new Loxia you might even find a used GM. This really comes down to what you want to shoot, if you need f/1.4 you know it and you will be way more interested in this lens than the Loxia.
Zeiss ZM 85mm 4.0 Tele-Tessar
This M-mount lens is more than a stop slower but also noticeably lighter. While the Loxia discussed here may offer slightly higher resolution the lighter and cheaper ZM will still be good enough for most applications, especially stopped down a little.
Leica Summicron M 90mm 2.0 pre-Asph
I have been using this lens for quite some time and I really like it. It is small, it is fast, bokeh wide open is nice, sharpness and contrast are very good stopped down. But it also features a whacky aperture diaphragm (see review) which produces not-as-nice-as-Loxia sunstars, sharpness at closer distances is not really good wide open and the work against bright light certainly isn't something to write home about. Corner to corner sharpness is not as good as the Loxia either. It is a tough call between these two. If you are merely looking for a portrait lens that might stir you towards the Leica, if you are looking for a very high resolving landscape and architecture lens you are probably better of with the Loxia.
Canon EF 135mm 2.0L
Even with a decent adapter this lens is cheaper than the Loxia and offers great across the frame sharpness as well. But it also allows for a much shallower depth of field at the same time. It is of course way bigger and a bit heavier, but if traveling light and small, flare resistance and rendering of sunstars are not your main concerns, this is seriously worth a look.
Tokina AT-X Pro 90mm 2.5 Macro
A macro lens reknown for it's beautiful bokeh. Have a look at Phillip's review.
Other 85mm lenses:
There are some more interesting 85mm lenses which we didn't lay our hands on yet: the Leica APO Aspherical Summicron 90mm 2.0, all the Leica Elmarit (90mm 2.8) and Summarit (90mm 2.4/2.5) lenses and of course the many legacy lenses. From the mtf graphs I have seen I doubt any of them will beat the Loxia when it comes to resolving fine details, but if that really matters (to you) is a completely different question.
Conclusion
good

excellent sharpness (already wide open) at all distances across the whole frame

bokeh

sunstars

correction of longitudinal CA


flare resistance

distortion

build quality

average
not good

price

weight

coma correction until f/4.0
There are 4 native E-mount 85mm lenses available now and I think this one will have a hard time appealing to potential buyers as it won't win any numbers games: Maximum aperture? Too slow. Weight? Too high. AF? Nah. Price? Too high. Size? Too big.
I think the average customer will pick the Sony FE 85mm 1.8 while the bokeh lovers will pick the GM 85mm 1.4 anyway (with the release of the cheaper Sony alternative the Batis will also have a hard time).
So, who is this lens aimed at? I think people looking for maximum image quality who don't need a faster aperture and therefore do not want to pay the size, weight and price penalties that come with the Otus lenses. This lens is quite similar to the Loxia 21mm 2.8 in terms of contrast and corner to corner sharpness, in case of the latter I tend to say even better. And sharpness is great across the whole distance scale, at infinity and at the minimum focus distance.
The quality of the bokeh wide open is also very natural as the lens features many special glass elements with anomalous partial dispersion but not a single aspherical lens element, so you won't encounter any onion rings making it actually a nice "allround" lens.
There is hardly any real flaw, flare resistance is not perfect, coma performance wide open isn't great, but for an 85mm lens the latter is not of real importance to me.
All in all a very well behaved lens that won't appeal to too many people because of the moderate maximum aperture and of course the price.
Update: I have now used this lens for almost two years and I still really like it. It is a wonderful complement to the Loxia 21mm 2.8 and a lens that never got in the way of my shooting. It is great for architecture and landscape because of the very high contrast and resolution, for people photography beacuse of the smooth rendition of out of focus areas and even works as a macro with extension tubes. Highly recommended!
You can get this lens on amazon.com | amazon.de | B&H | ebay.com | ebay.de (affiliate links) for $1399/1399€ (new)
Sample Images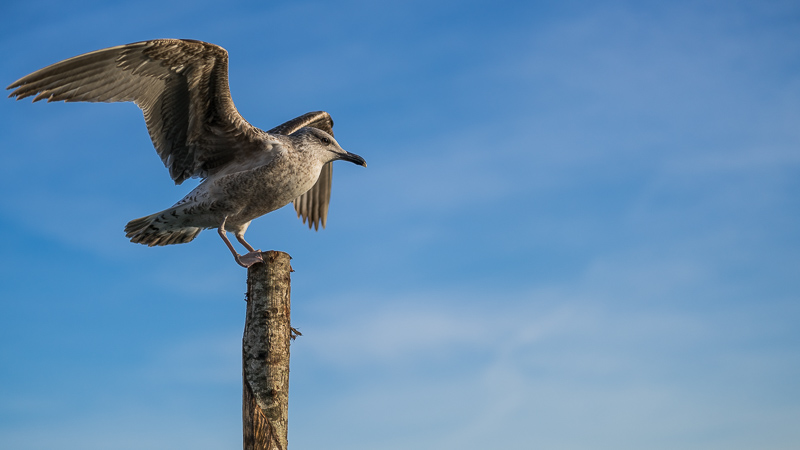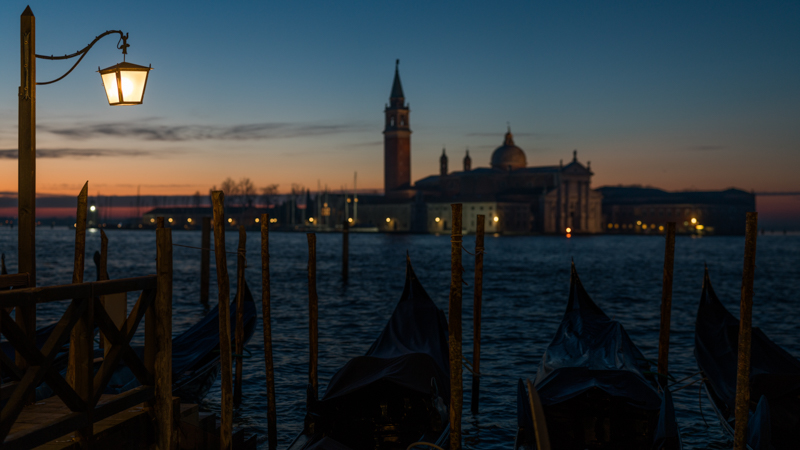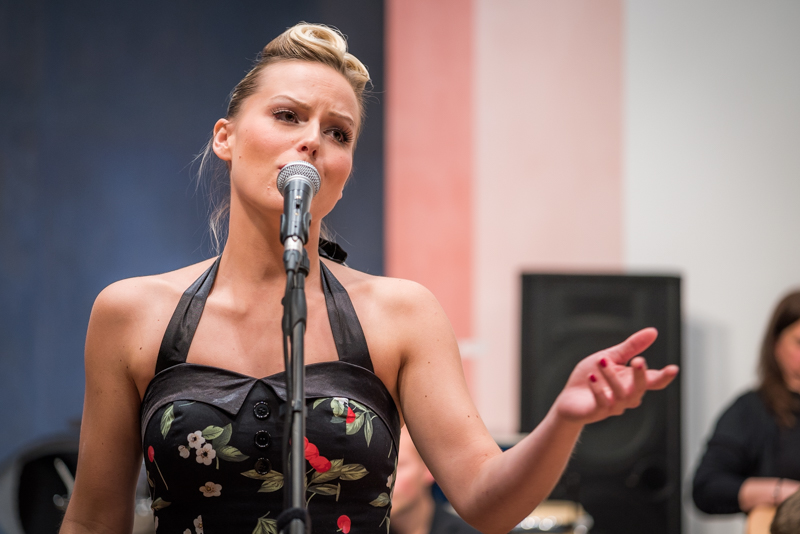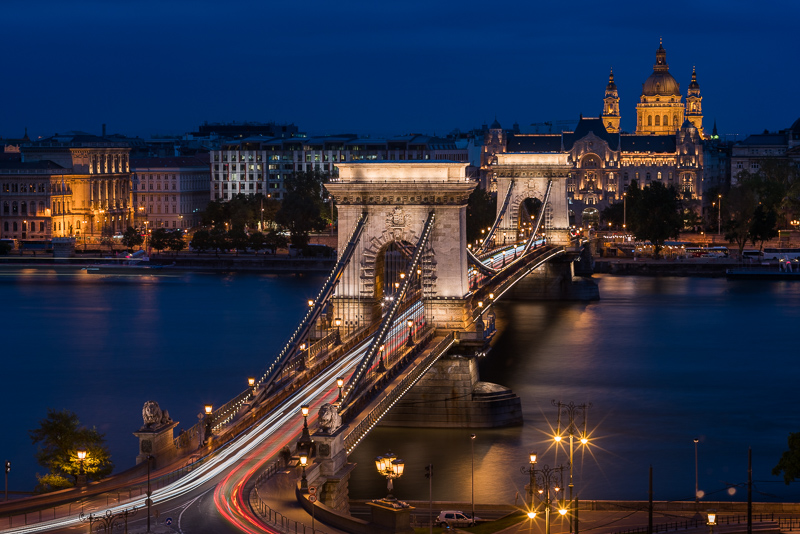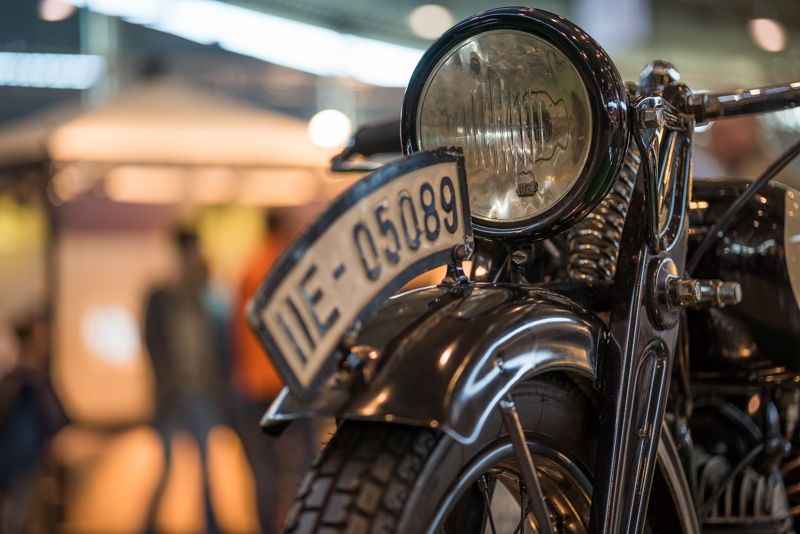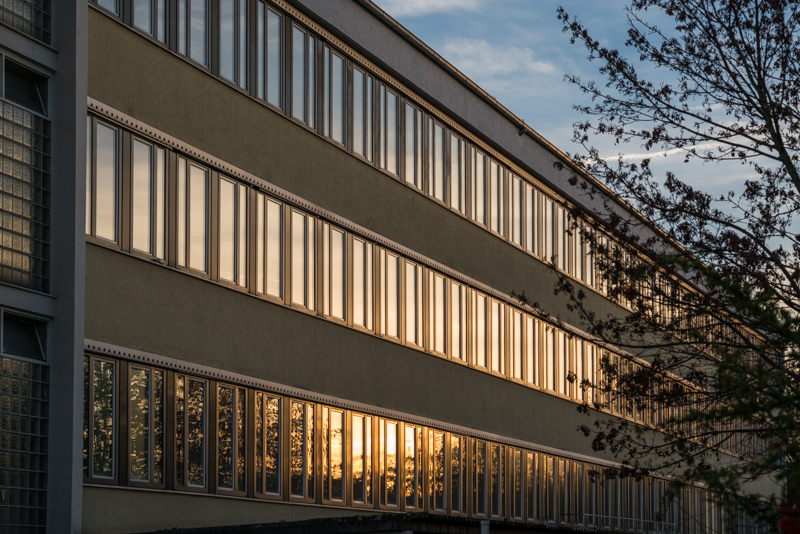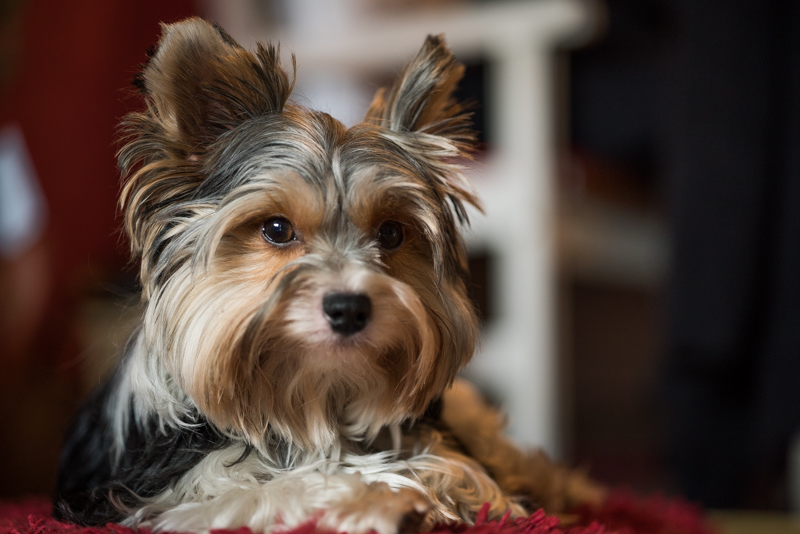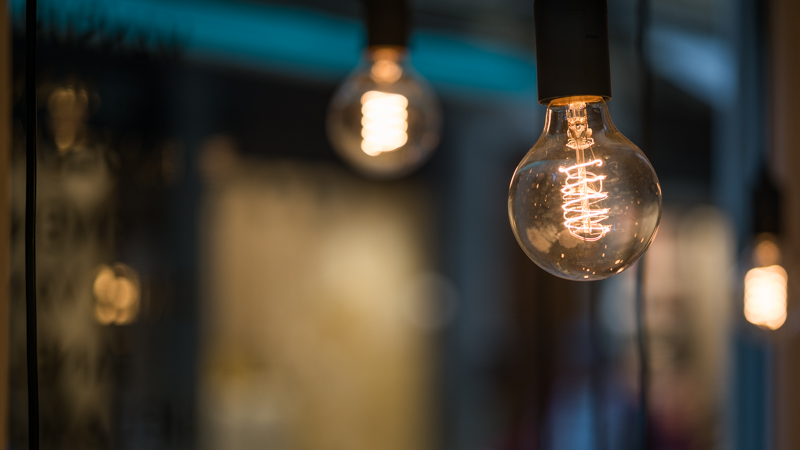 Further Reading
Support Us
Did you find this article useful or just liked reading it? Treat us to a coffee!


via Paypal
The following two tabs change content below.
My name is Bastian and I am your expert here when it comes to ultra wide angle lenses, super fast portrait lenses (ranging from a 50mm f/0.95 to a 200mm f/1.8) and I also have reviewed way too many 35mm lenses. Don't ask me anything about macro or wildlife shooting though.