Introduction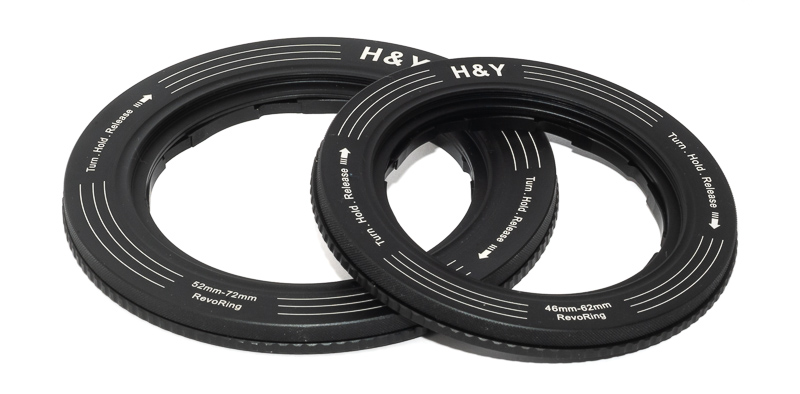 H&Y has been responsible for some innovative filter solutions for cameras over the last years (e.g. the magnetic filter holders) but there is still something I am sure most of us filter users are not happy with: adapter rings. This is a problem the so called "RevoRing" is meant to solve, so let us have a look how it works.
How does it work?
A RevoRing can be described as a mix of an adapter ring and an aperture diaphragm. It allows to attach one (bigger) size of filter to several lenses with different (smaller) filter threads.

The RevoRing comes in different sizes that accomodate different ranges of lens filter threads. At the time of writing this article the following sizes are available:
| | |
| --- | --- |
| Filter Size | Filter Thread (Lens) |
| 52mm | 37-49mm |
| 67mm | 46-62mm |
| 77mm | 52-72mm |
| 82mm | 67-82mm |
| 95mm | 82-95mm |
The RevoRings are also available with already built-in neutral density + polarizer filter.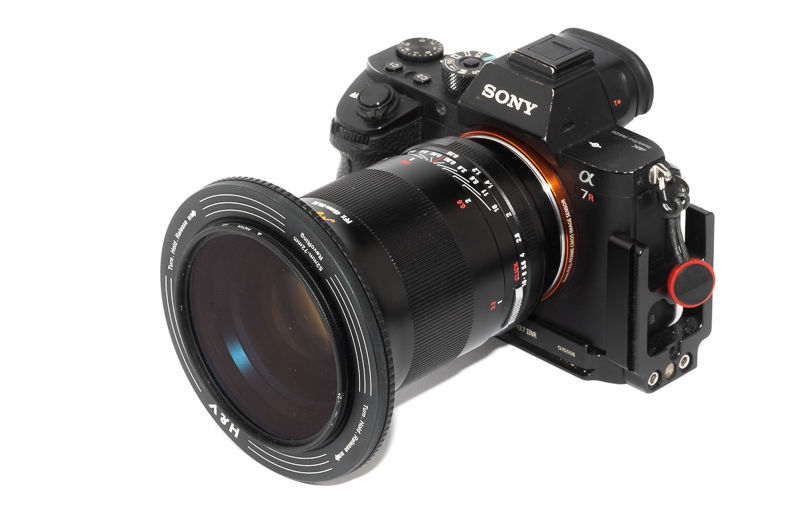 Handling
The diaphragm in the RevoRing is spring loaded, so before attaching it to a lens you need to hold the lower ring with one hand and rotate the upper ring with your other hand. You can then put it on your lens, release the spring and the RevoRing will be attached to your lens. I made a short video showing how it works:
Now to remove the RevoRing from your lens you have to do the same thing again, and this is actually my main concern with this accessory: you need two hands to remove it. With an ordinary filter I can hold the camera with one hand and remove the filter with the other, with the RevoRing the camera needs some sort of support to do this (e.g. a tripod or a shoulder strap), otherwise you need to find some place to put your camera down first, which is not always that easy.
Conclusion
I pledged for the RevoRing quite some time ago on Kickstarter and finally received it in May 2021. Due to Covid related travel restrictions I couldn't do as much landscape/travel shooting as I am used to, but this is something I wanted to do before writing about it, so this article took longer than usual.
Still, over the past six months there have been several occassions where I used the RevoRings, for example when reviewing a lens with a rather odd filter diameter – that I don't have a full set of filters for – or when travelling with lenses that all feature similar yet different filter threads – to reduce the amount of stuff I am carrying around.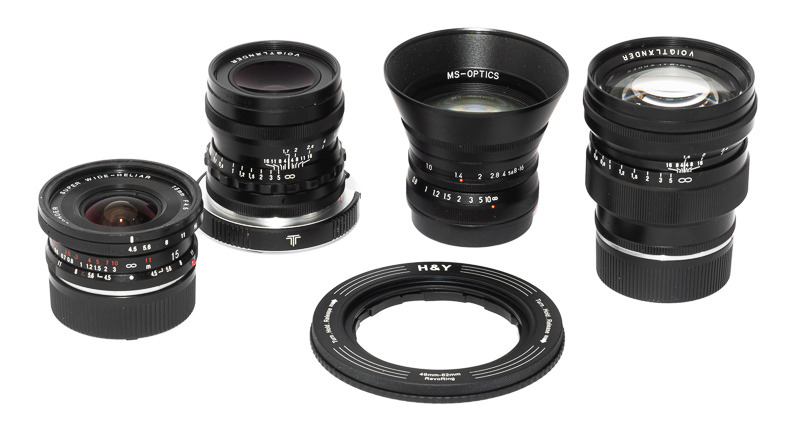 Now the RevoRings (at least the ones without built-in HD+CPL) are not exactly expensive – certainly cheaper than a second good quality polarizer – so if you have plenty of lenses with different filter thread diameters and you are fed up with carrying a bunch of adapter rings around or having to buy new filters everytime you get a new lens: maybe the RevoRing is for you.
I just wish it was a little less fiddly to remove from the lens…
You can get the RevoRings from H&Y directly | B&H | ebay.com | amazon.com (affiliate links)
Further Reading
Support Us
Did you find this article useful or just liked reading it? Treat us to a coffee!


via Paypal
The following two tabs change content below.
My name is Bastian and I am your expert here when it comes to ultra wide angle lenses, super fast portrait lenses (ranging from a 50mm f/0.95 to a 200mm f/1.8) and I also have reviewed way too many 35mm lenses. Don't ask me anything about macro or wildlife shooting though.