Introduction
The king is dead, long live the king! After the Voigtlander 10mm 5.6's field of view has been matched by the Samyang 10mm 3.5 XP and the Laowa 10-18mm 4.5-5.6 it has now been surpassed by this Laowa 9mm 5.6 FF-RL. Can a lens be wider and at the same time better? Let us try to find out!
Lens is being tested on 42mp Sony A7rII and 24mp Leica M10
This is a rolling-review to give a first impression. It will get steadily updated as we get to know the lens better.
Sample Images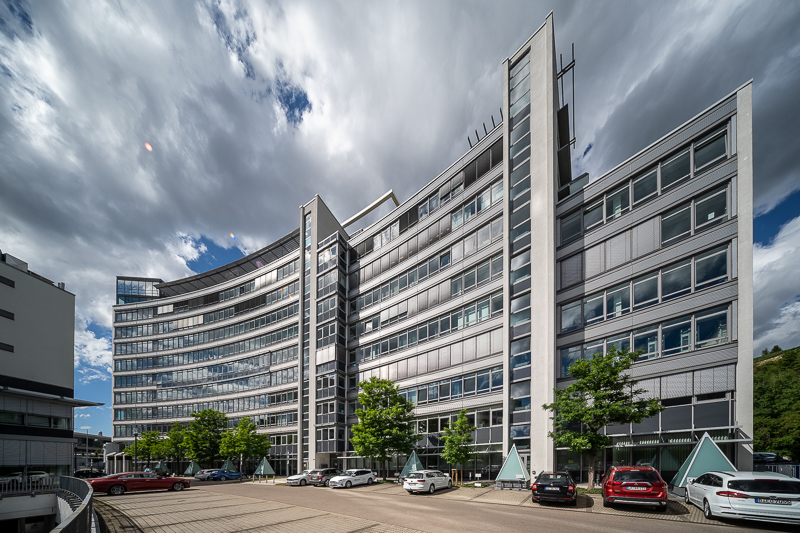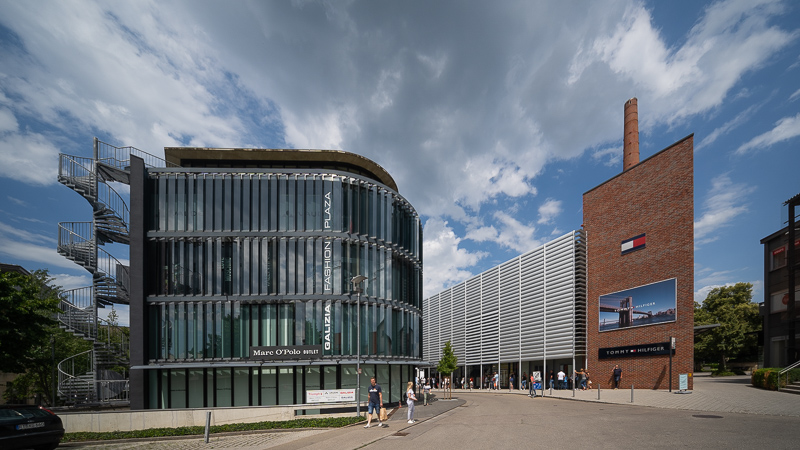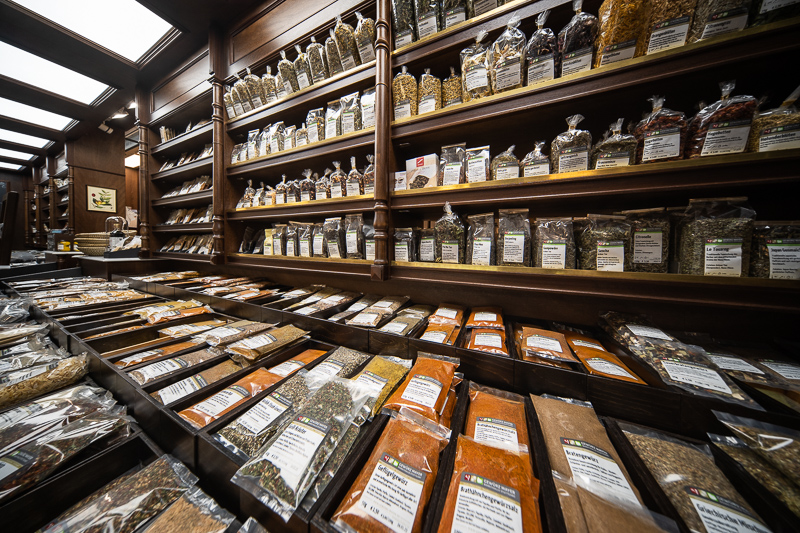 Disclosure
The Laowa 9mm 5.6 FF-RL was kindly provided free of charge by Venus Optics / Laowa for reviewing purpose for a few weeks.
Specifications / Version History
This is a one of a kind lens, there has not been a 9mm fullframe lens before! So far it comes for Sony E-mount, Leica-M mount and Nikon Z. I now have a look at the M-mount version which has the following specifications:
Diameter: 66 mm
Field of view: 135° (diagonally)
Length: 63 mm (+adapter)
Weight: 350g (+adapter, without caps)
Filter Diameter: – (100 mm holder will be available)
Number of Aperture Blades: 5 (straight)
Elements/Groups: 14/10
Close Focusing Distance: 0.12 m
Maximum Magnification: 1:4.8
Mount: Leica-M
I will update this section as soon as I get an E-mount version of this lens.
You can already order the lens directly from the manufacturer's homepage for $899 (M-mount) and $799 (E-mount) (affiliate links)

How wide is it?
At the wide end a millimeter makes a big difference, so this Laowa 9mm 5.6 is noticeably wider than the Voigtlander 10mm 5.6, more than the numbers may suggest.
Handling / Build Quality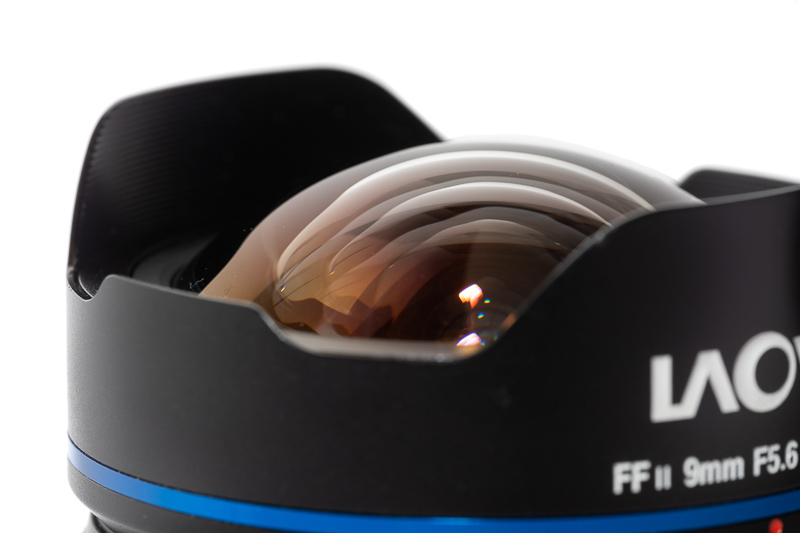 The Laowa lenses always gave the impression of high build quality but I have the feeling they are still trying to improve.
The lens looks and feels like it is an all metal construction, all the markings are engravend and filled with paint and the new laser engraved Laowa logo on the non removable hood looks pretty cool, too.
The focus ring has perfect resistance and travels roughly 100° from the minimum focus distance (0.12 m) to infinity.
The aperture ring has full-stop click stops and travels ~80° from f/5.6 to f/22.
I was a bit surprised that – despite incorporating a very complex floating elements design – the click stops are not equidistant. This won't bother the most of you, but it kinda spoils the whole picture for me.
The M-mount version of this lens is rangefinder coupled between 0.7 m and infinity and there even is a click stop at 0.7 m, so you can feel if you leave that range without taking your eye of the rangefinder (not that the rangefinder is particularly useful when using a 9 mm lens).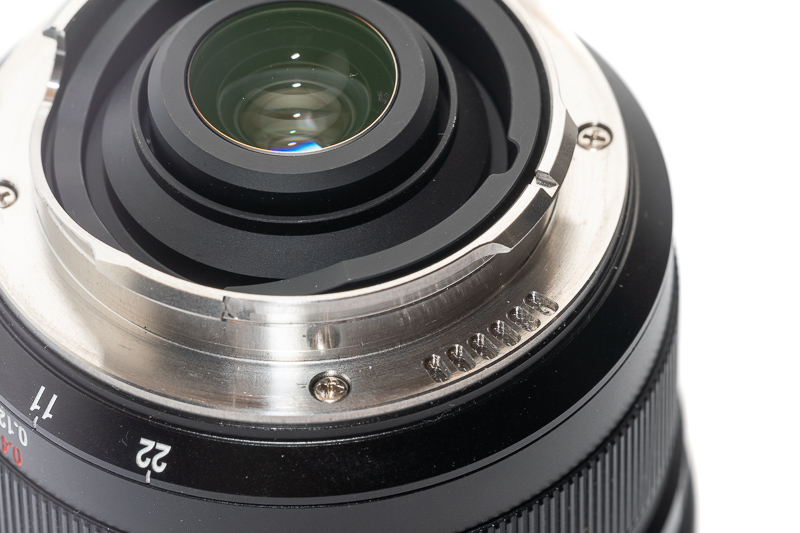 There are also holes included to add 6-bit coding so you can disguise the Laowa 9mm 5.6 as a Leica lens when used on one of the later Leica M-mount cameras.
The E-mount version does not feature electronic contacts to communicate with your camera and there is also no filter thread.
Vignetting
light falloff

Because of the non removable hood we cannot get decent values on light fall off with our usual method. As we have seen in the past with these small wide lenses there also isn't much improvement on stopping down.
Vignetting is high, but in line with other small ultra wide angle lenses like e.g. the Voigtlander 10mm 5.6 or 12mm 5.6.
color cast
Like with other small ultra wide angle lenses there is a slight color cast in the corners. I am waiting for overcast weather to show you a good sample.
Sharpness
infinity (42mp Sony A7rII)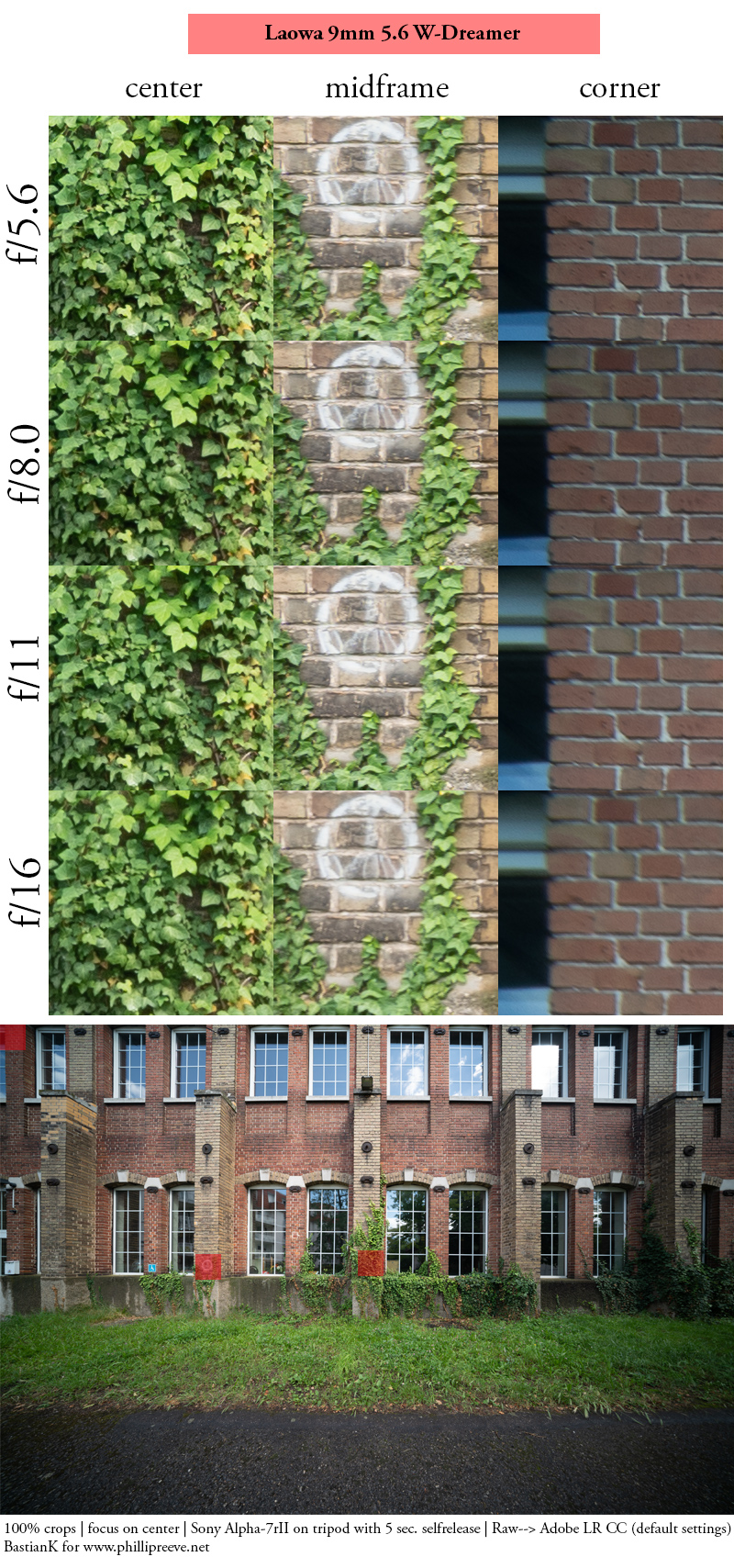 What did I expect here? The Laowa 9mm 5.6 is noticeably wider than the Voigtlander 10mm 5.6 E but pretty much the same size and weight, therefore I would have been happy if the 9mm would not be much worse than the 10mm. To my surprise the 9mm is actually quite noticeably better though.
The 10mm 5.6 really needs f/11 in the corners and even after stopping down and CA correction in post some aberrations remain.
The 9mm 5.6 on the other hand yields actually good corners at f/5.6, in fact better than the 10mm 5.6 ever gets. There is a slight midzone dip though, but it is mostly resolved at f/8.0.
There are two things worth noting though: with lenses this wide mount tolerances can have a noticeable influence on the across frame performance (especially in the midframe), therefore lens A may perform great on camera B but not camera C.
Furthermore the corners already look best at f/5.6. This is due to diffraction, as the actual f-stop in the corners is slower than that in the center, therfore the corners are diffraction limited already at the maximum aperture (which is also true for comparable lenses).
But this should not take away from the fact, that I think the performance is astounding for such an extreme yet compact lens.
You can see the Voigtlander 10mm 5.6 E in a direct comparison here.
infinity (24mp Leica M10)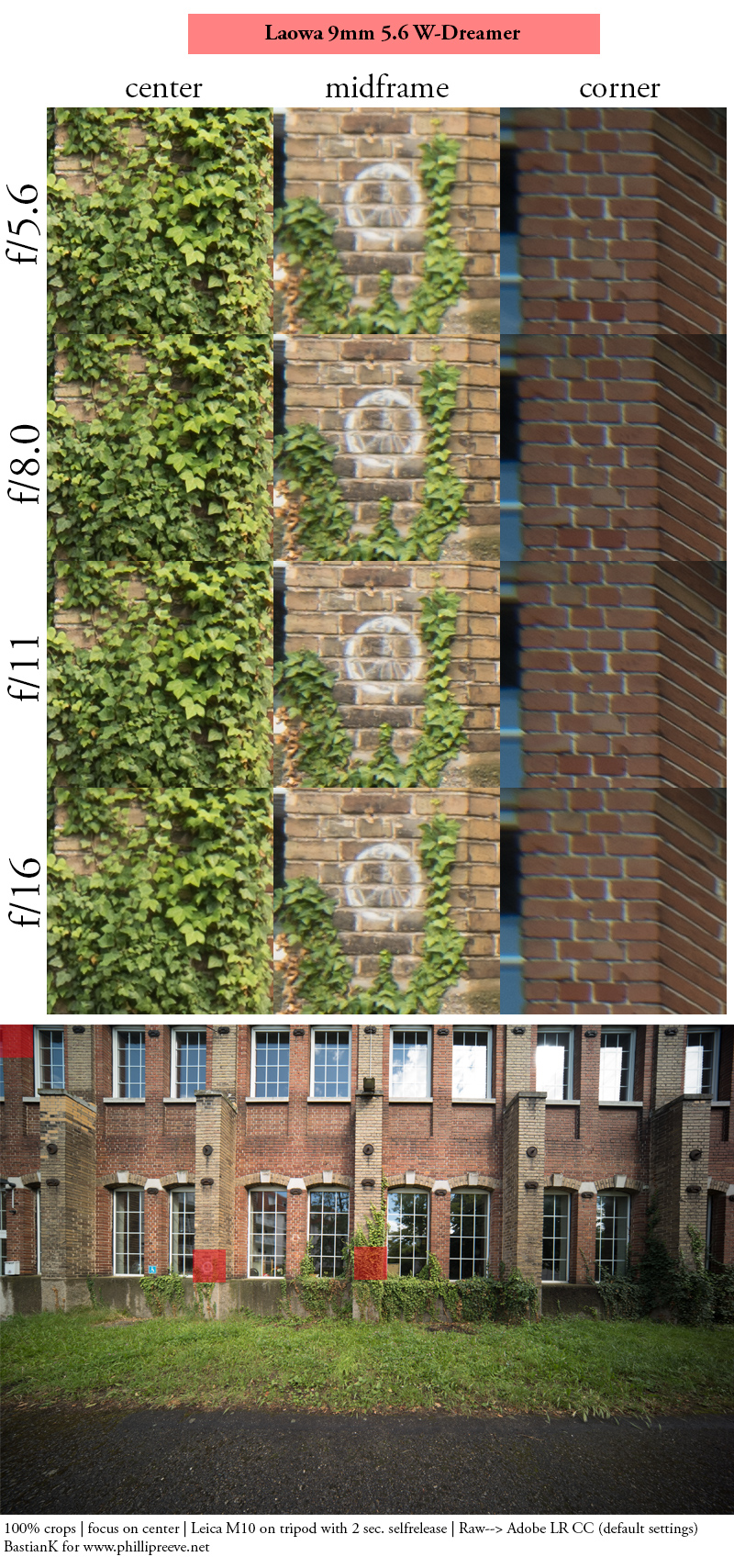 Performance on the Leica M10 is surprisingly similar. The midzone dip looks slightly more pronounced, but ther corners show a very similar performance.
Distortion
Sony A7III | Laowa 9mm 5.6 | f/8.0
The lens shows moderate yet slightly wavy distortion. Laowa created a profile for Lightroom to correct this which does a reasonably good job, you can download it here.
It also includes vignetting correction but it is too strong, I recommend a value between 20 and 40 here.
Sunstars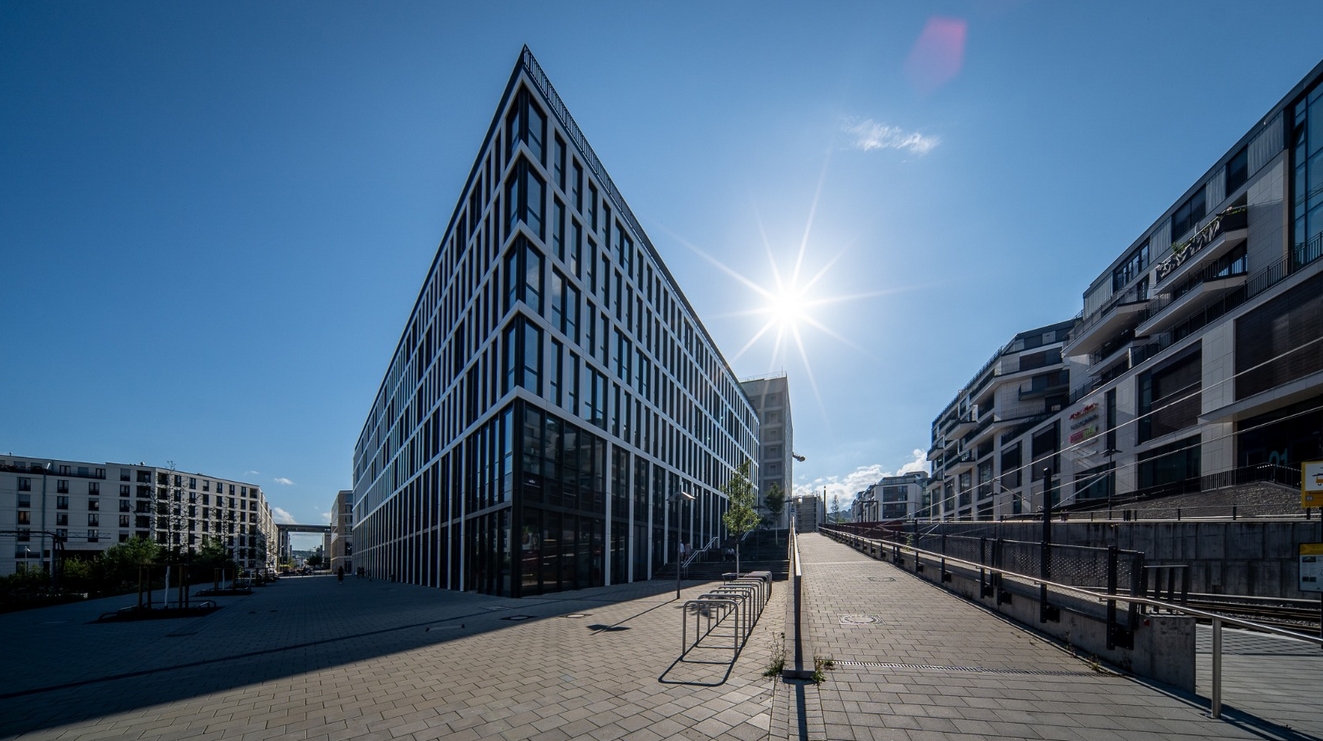 Beautiful 10-stroke sunstars as the other recent Laowa ultra wide angle lenses.
Chromatic Aberrations
lateral
100% crops from inner midframe, Sony A7rII
Usually ultra wide angle lenses show a high amount of lateral CA. This is surprisingly not the case with the Laowa 9mm 5.6 as the lens is almost free of lateral CA.
The corners are very clean, you really have to look at the midframe to find a small amount of CA, which is easily corrected in post.
longitudinal
As this is a very wide and rather slow lens longitudinal CA (loCA) are nothing to worry about.
Alternatives

You are looking at a review of the widest ultra wide angle lens and you got this far, therefore I doubt the comparably huge and long AF zooms are an alternative to you, but you can still have a look at our Guide to Ultra Wide Angle Lenses for the A7 Series to learn more about these options.
Voigtlander 10mm 5.6 E Hyper Wide Heliar:
My ultra (or hyper?) wide angle lens of choice for the past years.
It is slightly better in terms of flare resistance, but resolution (especially in the corners and at wider apertures), performance near minimum focus distance, lateral CA and coma it is noticeably worse.
Long story short: I sold my 10mm 5.6 and will buy a 9mm 5.6
buy from CameraQuest | ebay.de | amazon.de | ebay.com | amazon.com | B&H for 1099$ (affiliate links)
Laowa 10-18mm 4.5-5.6 C-Dreamer FE:
If you value flexibility and compact size over image quality and you don't know yet what focal length is the right one for you this may be worth a look.
buy from manfucaturer's homepage | amazon.com | B&H (affiliate links) for $849
Laowa 11mm 4.5 C-Dreamer:
9mm and 11mm are a huge difference in terms of field of view and one would expect the 11mm to perform better – all else equal.
I did compare the lenses side by side and this is not really the case.
The 11mm shows more coma, astigmatism and lateral CA in the corners, distortion is also different, in total less, but a bit wavier. The optical design does also not look as complex and it doesn't focus as close.
But there are also advantages: it has a 62mm filter thread (widest lens with a normal filter thread), better flare resistance, is ligther and cheaper.
Samyang 10mm 3.5 XP:
I don't enjoy using a big DSLR lens on a mirrorless camera when there is a smaller alternative, therefore I didn't try this lens and cannot tell you much about it.
First impressions
Wider and at the same time better than the Voigtlander 10mm 5.6? This is not something I expected but my first impressions are exactly like that.
I will be updating this rolling-review with a more in depth analysis in the coming weeks.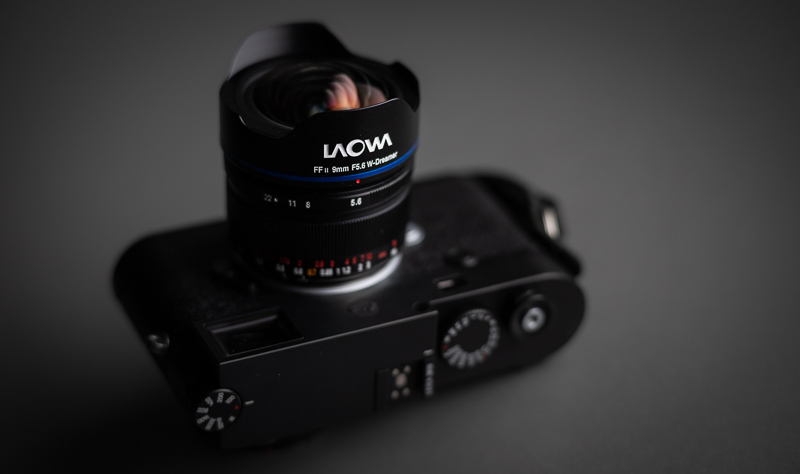 You can already order the lens directly from the manufacturer's homepage for $899 (M-mount) and $799 (E-mount) (affiliate links)
Further Sample Images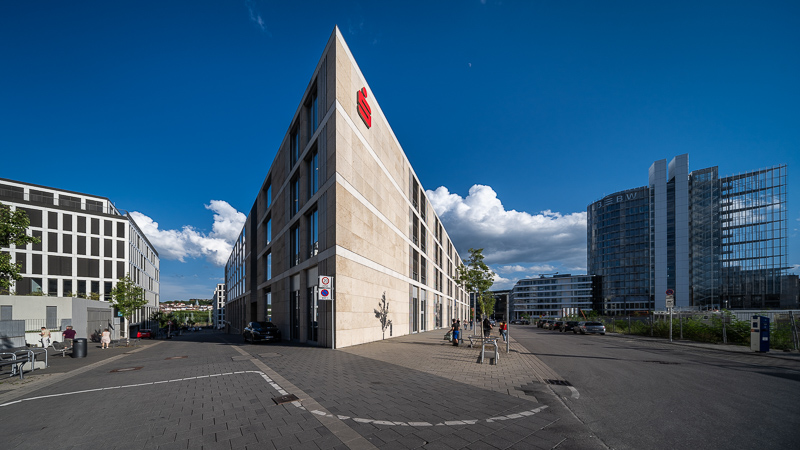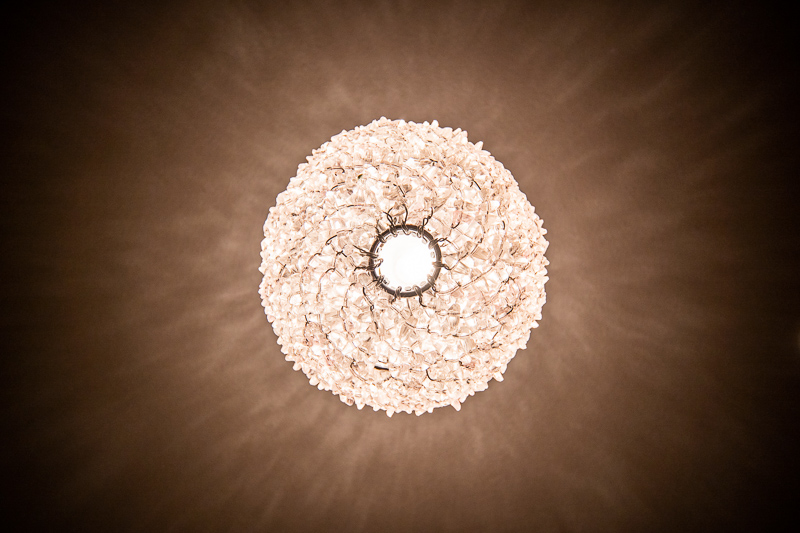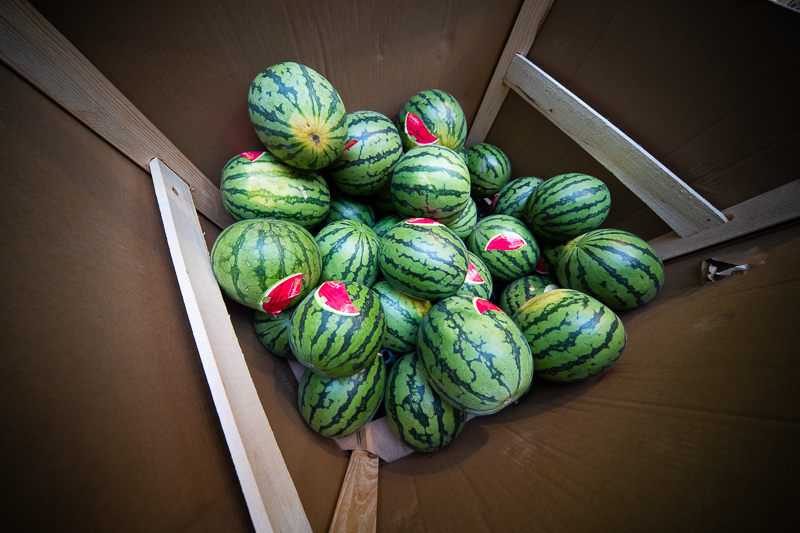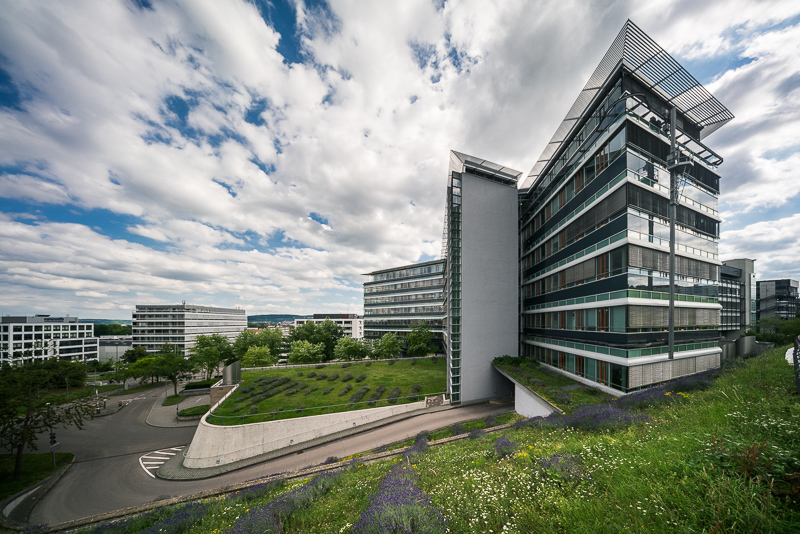 Further Reading
The following two tabs change content below.
My name is Bastian and for many years I have been mostly shooting Nikon DSLRs. As of today I have made my transition from Nikon to Sony and I am mainly using small but capable manual lenses. My passion is landscape photography but I also like to delve into other subjects from time to time.