Introduction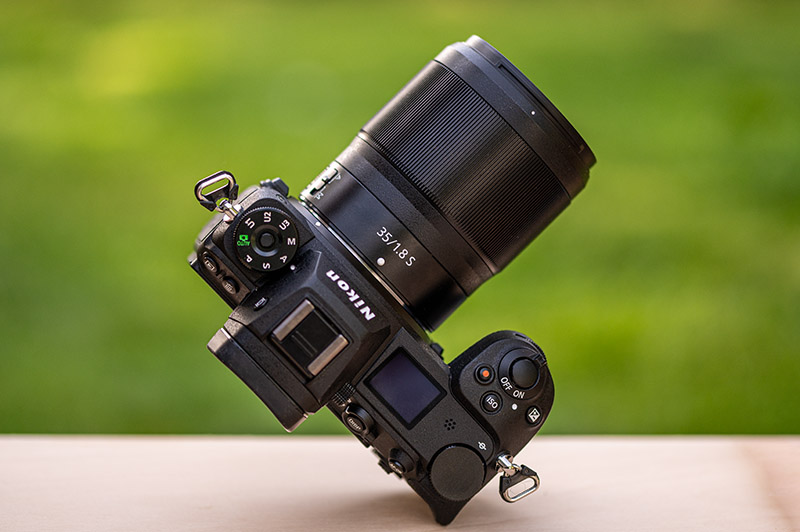 Nikon Nikkor Z 35mm f/1.8 S is the first ever prime lens that Nikon released for the Z-mount. Being a 35mm, it is the port to the wide-angle world and a popular focal length for street and general-purpose photography. It is one of Nikon's high-end "S" series lenses and is supposed to have superior qualities that should satisfy even professional photographers. It should, as it is the only 35mm lens in Z mount from Nikon and has a price tag of €800. Let's see if it does so!
Sample Images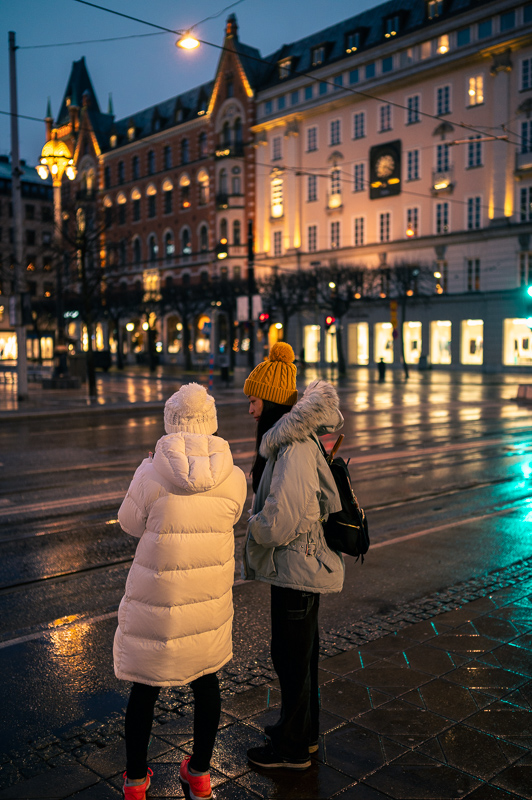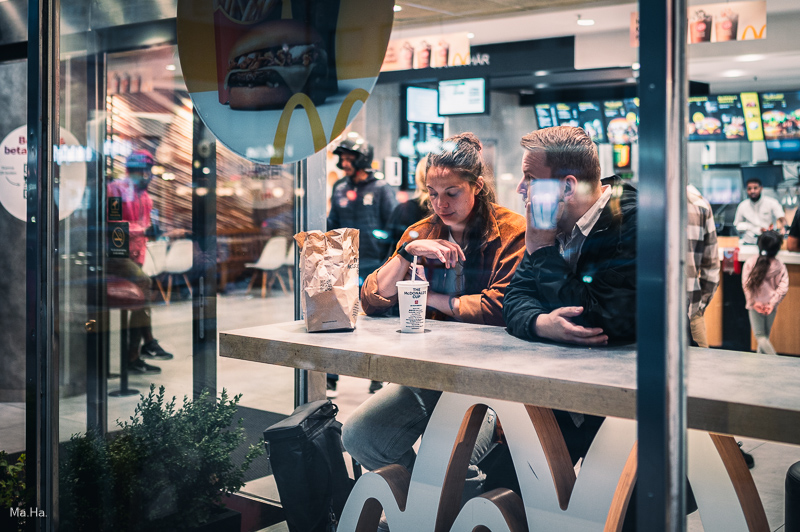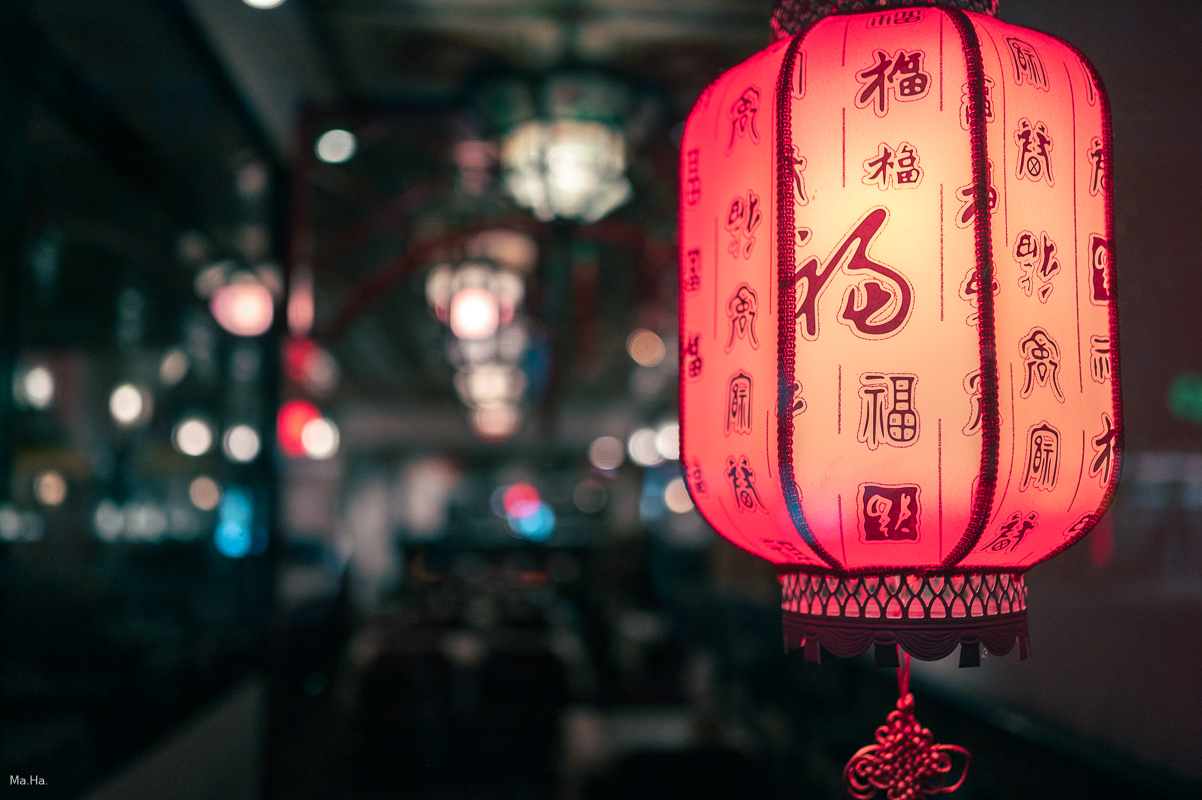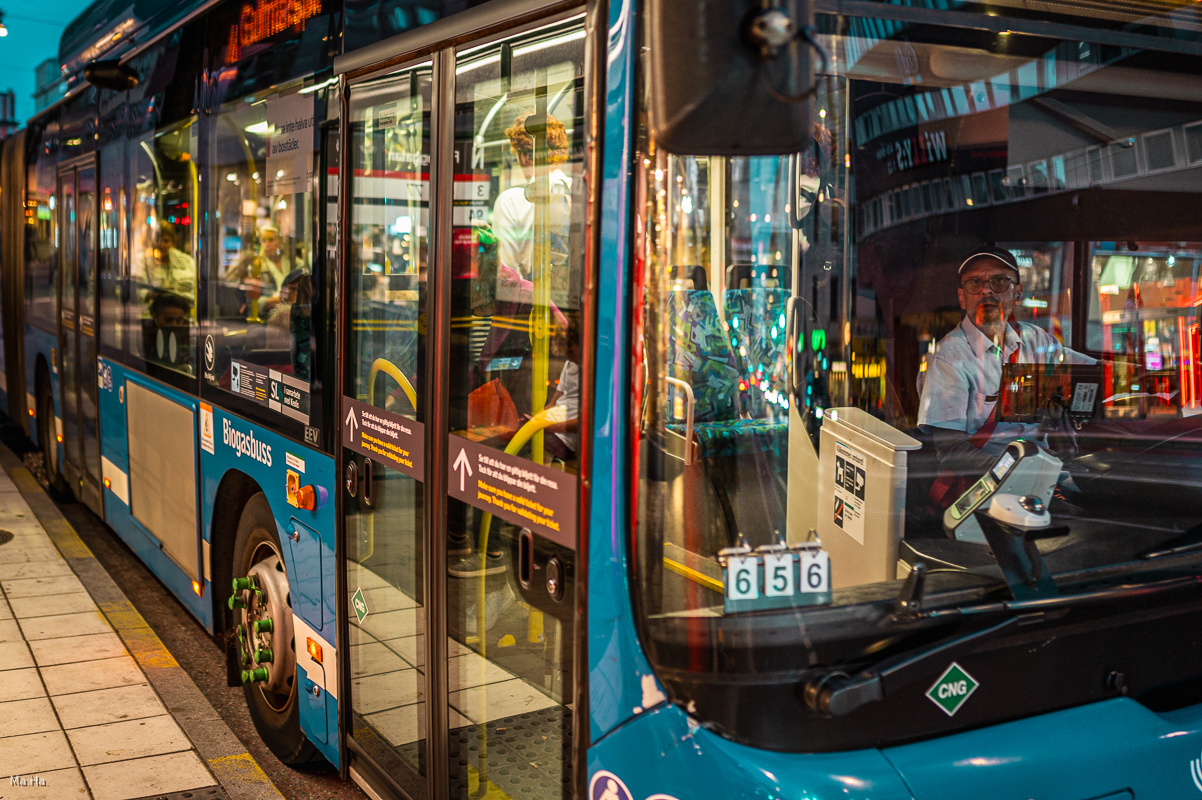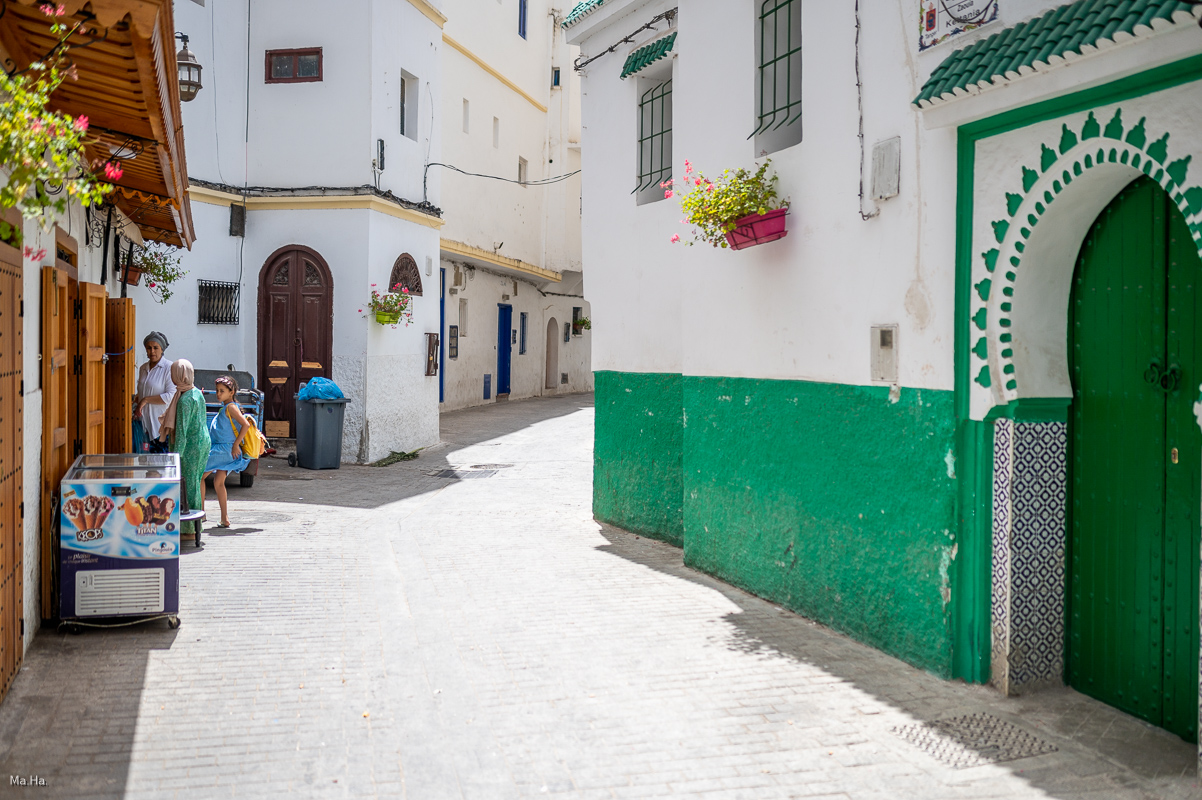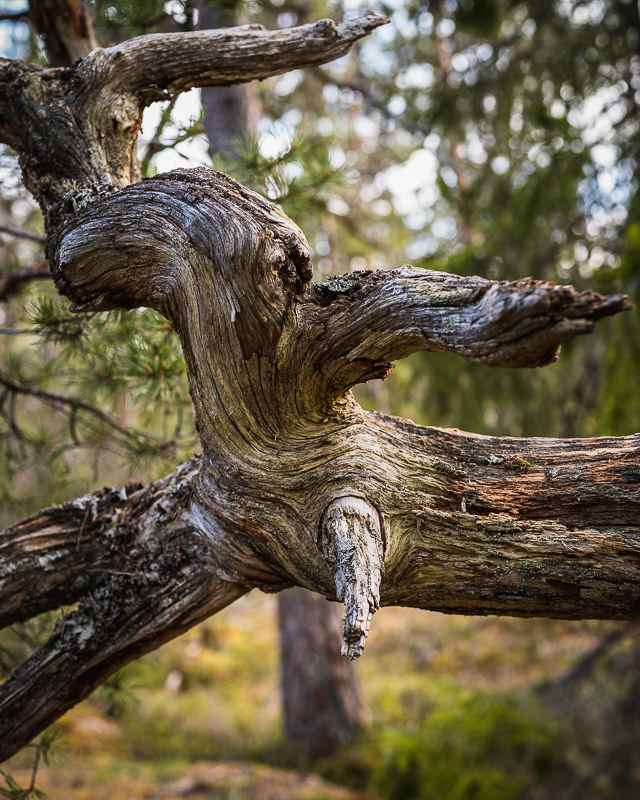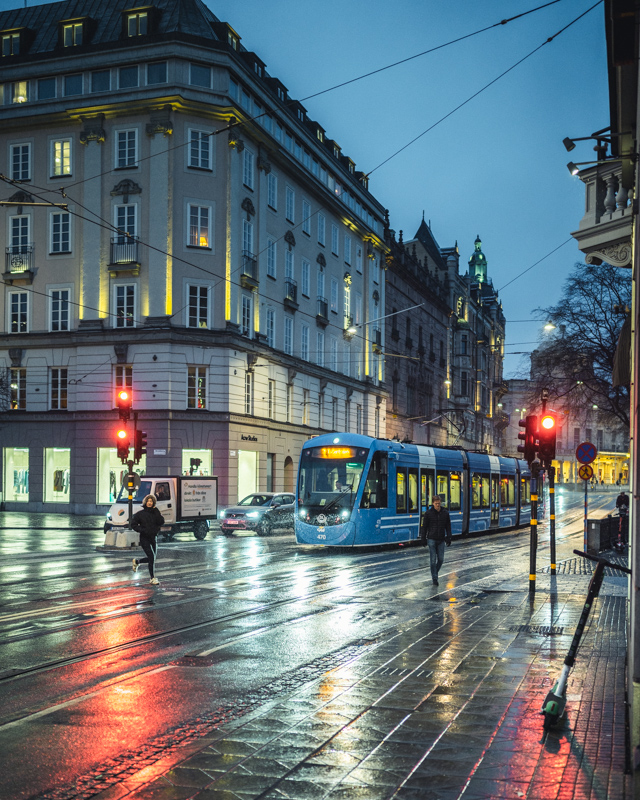 Specifications
| | |
| --- | --- |
| Focal Length: | 35 mm |
| Aperture Range: | f/1.8 – f/16 |
| # of Aperture Blades: | 9 (rounded) |
| Min Focus: | 0.25 m/0.82 ft |
| Filter Size: | 62 mm (P = 0.75 mm) |
| Lens Mount: | Nikon Z |
| Weight: | ~370 g/13.1 oz |
| Size (diameter x length): | ~ 73 mm  x 86 mm |
| Elements/Group: | 11 elements in 9 groups (including 2 ED glass and 3 aspherical lens elements, and elements with Nano Crystal Coat) |
Disclosure
I bought this lens with my own earned money.
Variations
As the first and only Z mount 35mm lens from Nikon, there are no variations of this lens up to date.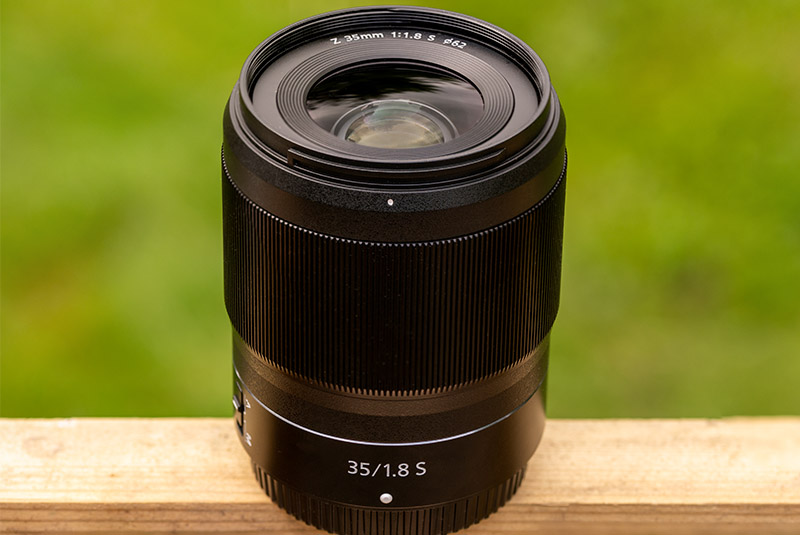 Handling
Nikon Nikkor Z 35mm f/1.8 S both seems and feels to be built very well. It is mostly made of plastic but the mounting plate and focusing ring are made of metal. All the Z lenses in the "S" series are relatively large, but this is the smallest and lightest Nikon Z "S" lens, as it is "only" 86 mm long and 370 g heavy.
The included lens hood is made of plastic but feels robust and clicks securely onto the lens front. The manual focus ring is wide and nicely damped. It can be programmed to be either a focusing ring, aperture ring, exposure compensation, or ISO sensitivity ring. There is also an MF-AF switch on the barrel.
This lens, like all the other Z series lenses, uses a focus-by-wire stepping motor, autofocus is reliable, precise and quick. The lens is weather sealed and the front element has a fluorine coating for repelling moisture and dust.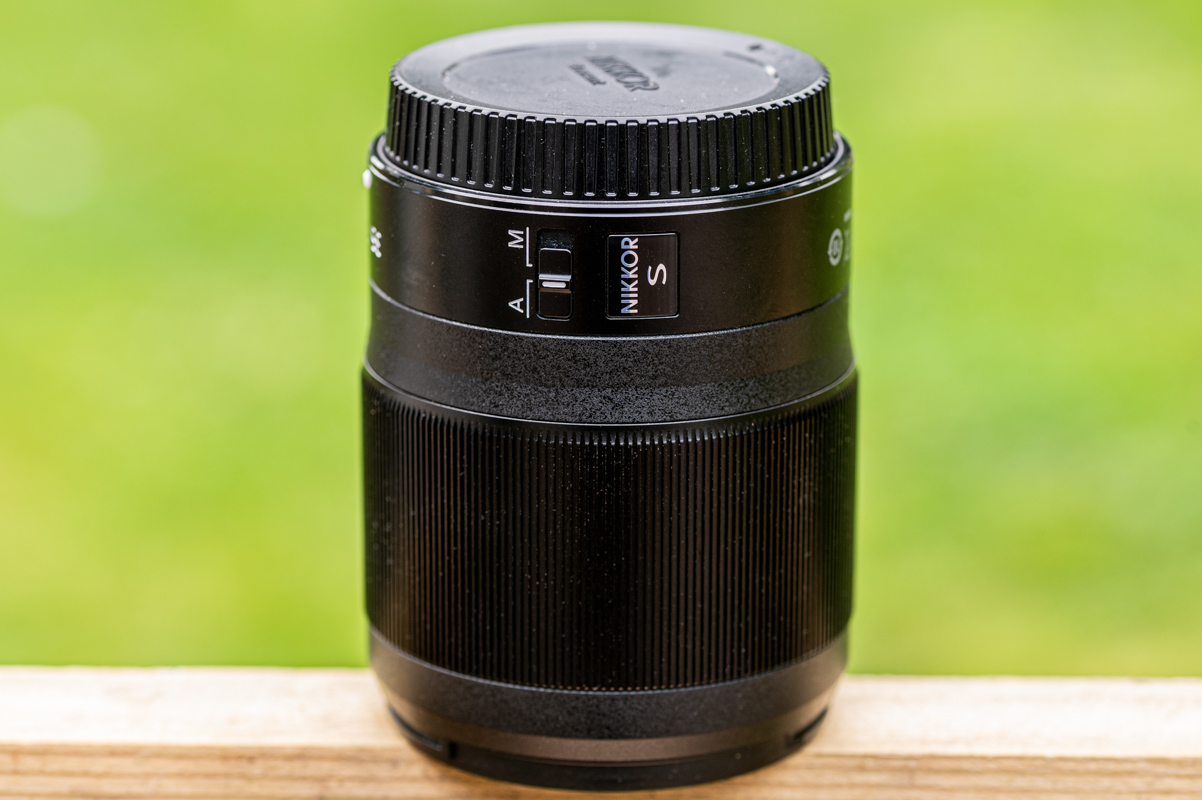 Optical Features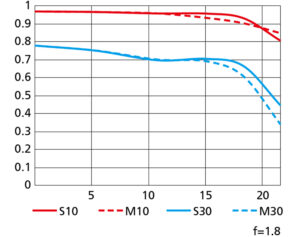 As we saw in the review of the Nikon Nikkor Z 24mm f/1.8 S, this Z 35mm f/1.8 S also presents an impressive MTF chart, maybe not as impressive but not at all far from it. Let's see how it is in real-life tests!
Sharpness
Let's look at the three points marked in the following image to see how the sharpness in the center, mid-frame, and corner of the image is.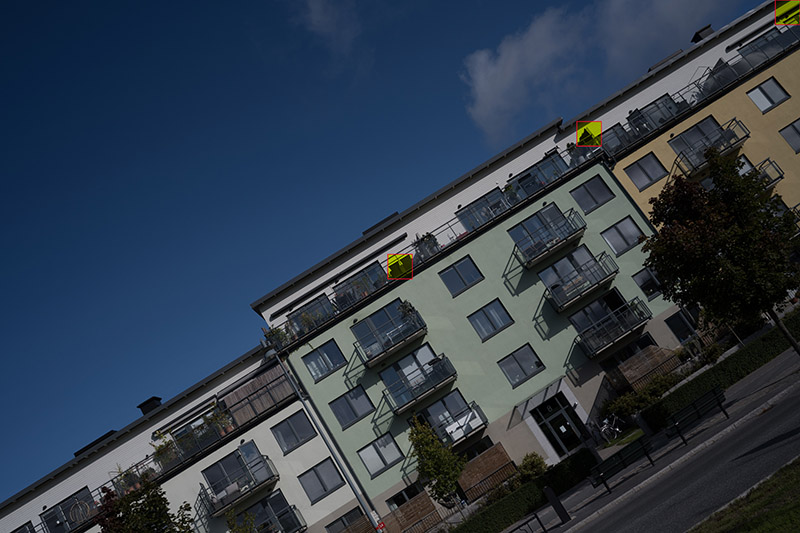 Infinity (Nikon Z7II)
f/1.8: Center and mid-frame sharpness is very good but partially due to the LoCA it cannot reach the excellent sharpness we would expect from a Nikkor S lens. The corners start a bit weaker here, but they are good.
f/2.8: Most of the LoCA seems to be gone and sharpness and contrast have raised to excellent in the center and midframe, corners are good but still weaker
f/2.8: Perfect sharpness in the center, like the best you can get from the very best lenses ever can deliver, The mid-frame is excellent and now the corner is very good. Excellent contrast across the frame.
f/4: The Center is still perfect,  the Midframe almost as good and the corners very good but still there is a visible difference between the center's perfect sharpness and the corner's.
f/5.6: The center and midframe have perfect sharpness, and now even corners reach excellent sharpness.
f/8: Center more or less the same, midframe and corners are now even better than before
f/11: Center sharpness gets a small hit, although still excellent, mid-frame and corners have also got a small hit from the diffraction effect
f/16: Some more decrease in sharpness everywhere and now it seems that we have the most even sharpness across the whole frame at a very good level but weaker than f/8 and f/11
Note that these tests were done on a Nikon Z7II with a 46 Mp sensor, which is quite demanding. Tests on a Z6 camera would show much better results.
Portrait (Nikon Z6)
Let's look at the portrait distance at the very center, the center's inner periphery  (1/3 rule intersection), and the center's outer periphery (mid-frame), points of interest for portraits.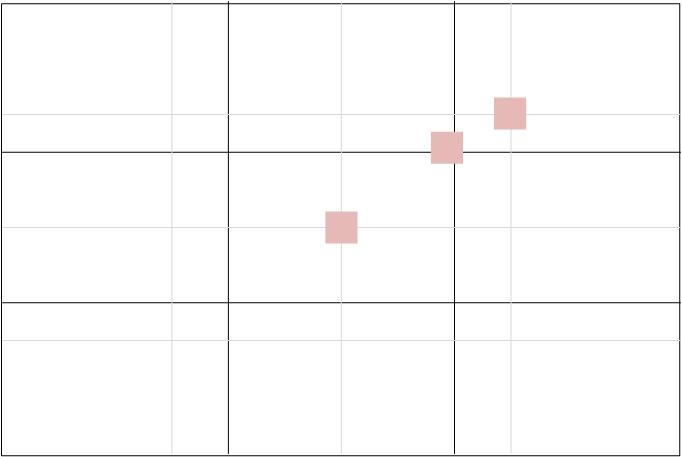 The center sharpness is excellent at f/1.8 and the inner and outer center peripheries are not far behind, they are actually almost as good as the center. At f/2.8 we have excellent sharpness in all three points and at f/4 the same.
Close-up (Nikon Z6)
Sharpness at close distance is really good right from wide open at f/1.8, the contrast is not excellent though. By f/2.8 both sharpness and contrast rise to an excellent level. It is almost impossible to see any change from f/2.8 to f/11, excellent sharpness and contrast, First at f/16 you can see a small decrease in sharpness due to the diffraction effect.
Lens Distortion
With in-camera corrections off, you will see a very small barrel distortion. If you use Lightroom, it will automatically fix the distortion for you. Turn on the in-camera corrections and you'll not see much of the distortion even if you use other software and you have a lot of straight lines near the edge of the image, it is very easy to correct
Vignetting
In-camera corrections have been off during the test. A moderate vignetting at f/1.8 is on level with other 35mm lenses. It brightens up at f/2.8, at f/4 it is at 2/3 of a stop and just a little improvement at f/5.6. It is a little bit better than other 35mm lenses.
f/1.8: 2.2 EV
f/2.8:  1.2 EV
f/4.0: 0,7 EV
f/5.6: 0,65 EV
Keep in-camera corrections on and you will not notice any vignetting
Flare Resistance
As expected from a Nikkor Z S lens the flare is controlled very well. If you really push it to the extreme situations, you can see some very slight veiling in a small part of the image but even in those situations they never are even close to ruining the image. The Nikon guys have got this right, a fantastic job in controlling the flare.
In the following set of shots, I tried hard to challenge the lens and get the sun in the most difficult positions in the frame, to see how bad the results can get. These are the worst results I could get from this lens during an extensive use  (several years). The results are not too bad at all, quite impressive in fact.
Lens Aberrations
From the the test shot series in the following, we can see that there is no focus shift present, which is very good.
From the same test shot series (above) we can see that longitudinal chromatic aberration is visible at f/1.8 and f/2.8. Most of it is gone at f/4  though and should not be visible in normal cases. At f/5.6 and smaller apertures, it disappears completely.
Lateral chromatic aberration is very well controlled and you normally will not see any of it.
Coma
This 35mm lens suffers from coma at f/1.8 to f/2.8 but it will disappear from f/4.
Sunstars
Normally you should not expect nice sunstars from 9-bladed apertures, especially if the blades are rounded, like in this lens, but like we have seen with a few other Nikon lenses with 9 rounded blades, this lens can produce very nice and distinct sunstars from about f/8, especially from f/11 and smaller apertures if the light sources are bright and small.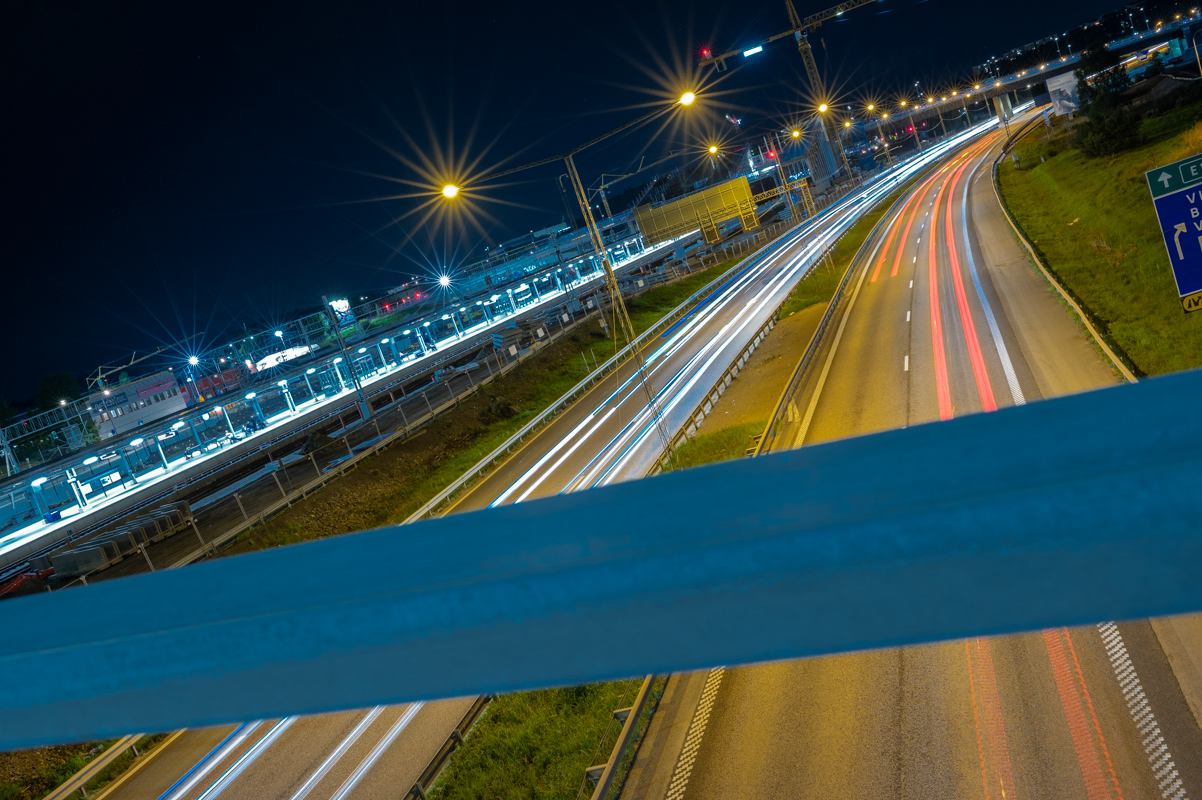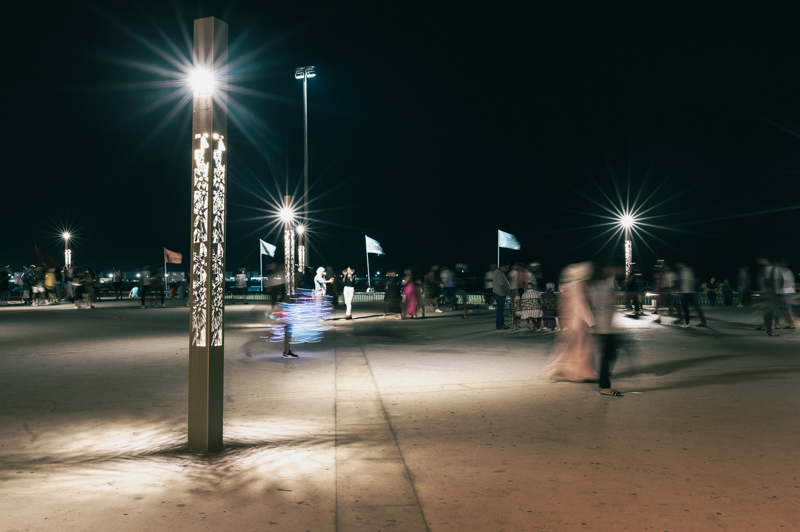 Focus Breathing
The Nikkor Z 35mm f/1.8 is very well optimized to cope with focus breathing. Almost no focus breathing at all.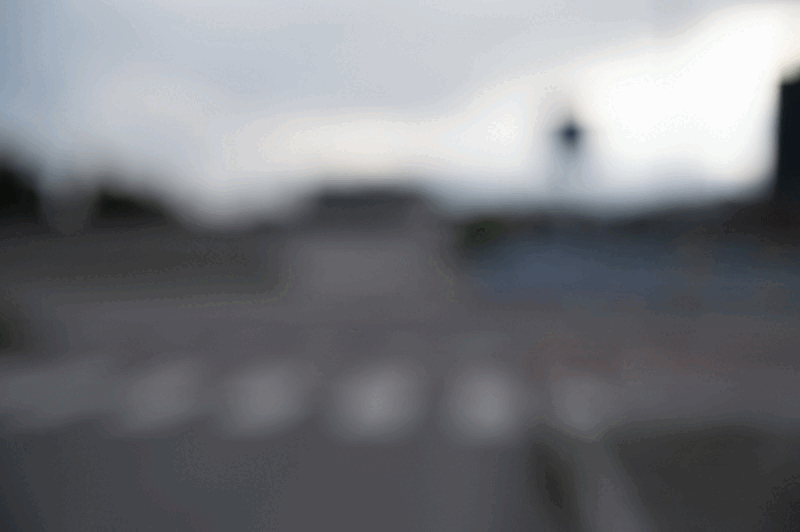 Bokeh
Bokeh's beauty is in the eyes of the beholder. Personally I'm a little indecisive about the bokeh of this lens. It is not bad at all, never distracting and nice in most situations, especially at close distances, but it is not perfect to me. As you can see from the bokeh balls, there is some hint of onion rings in the highlights and there is a green rim around the bokeh balls at the transition from light to dark. We can also see the optical vignetting in the corner (right), which is not  bad compared to similar lenses.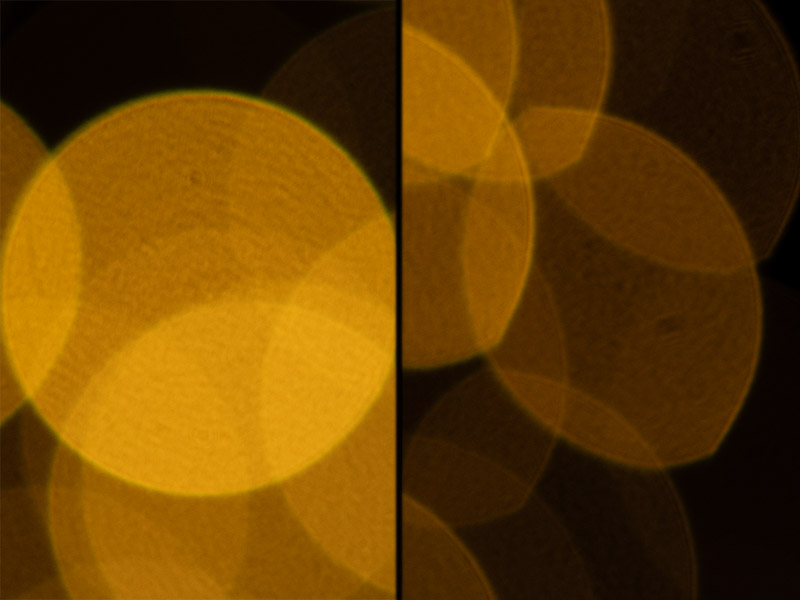 So, how is the bokeh in real life, let's have a look at some samples!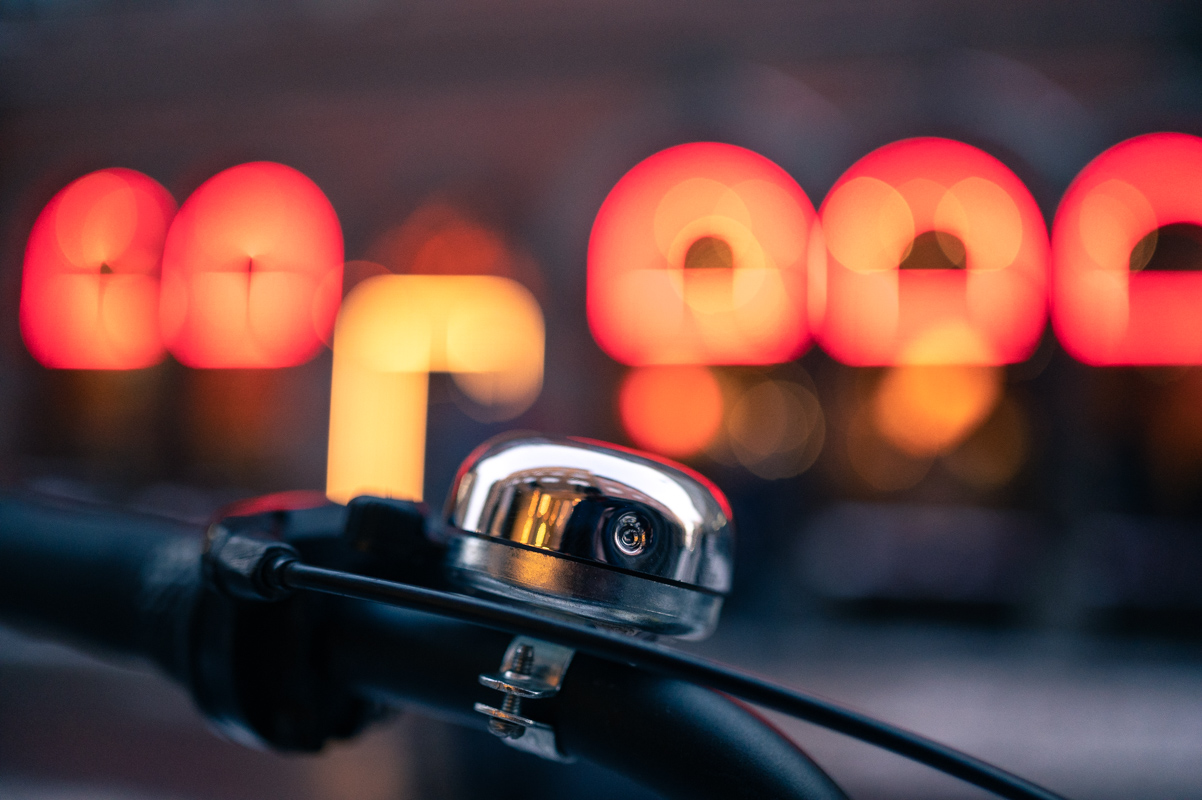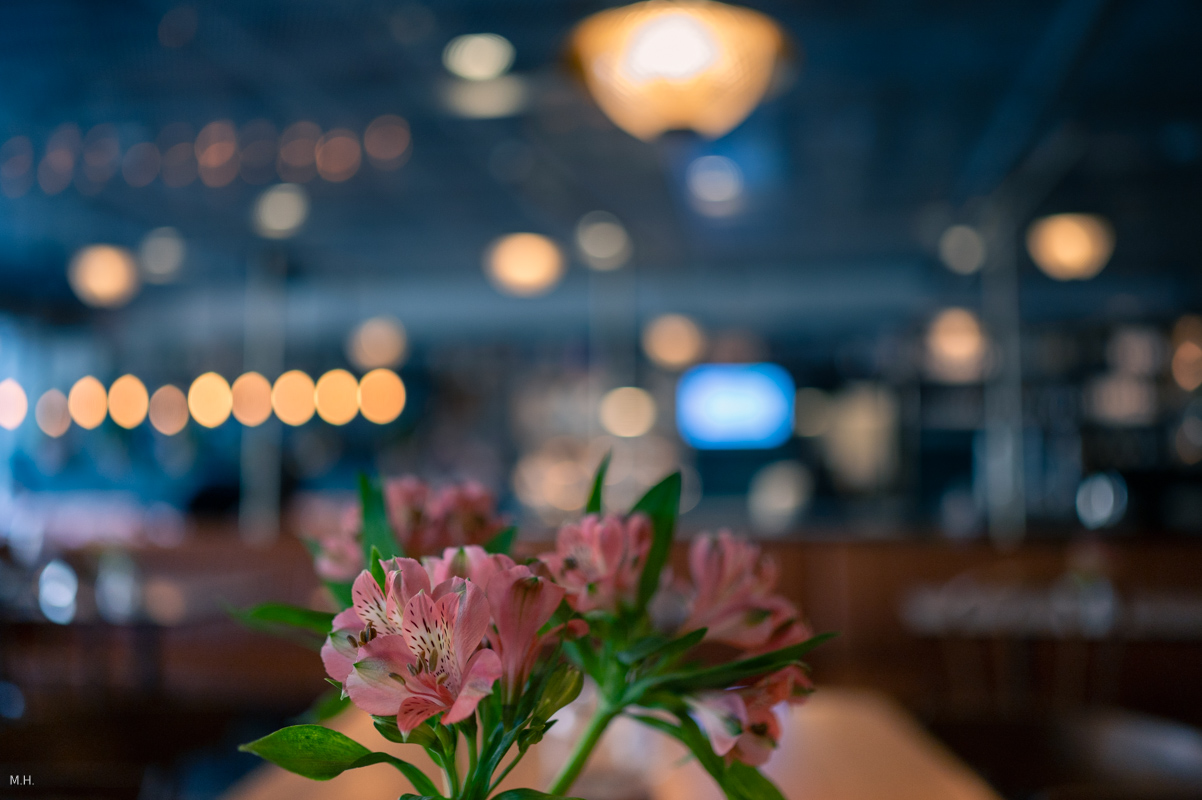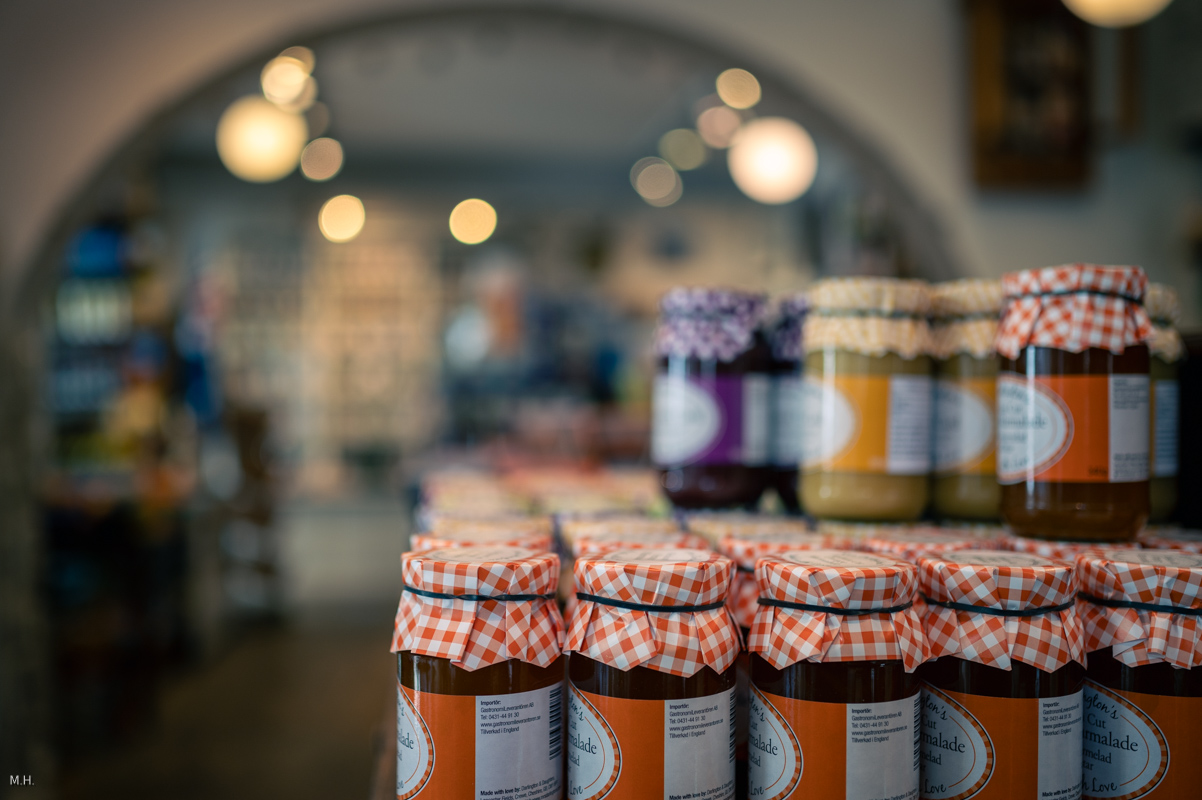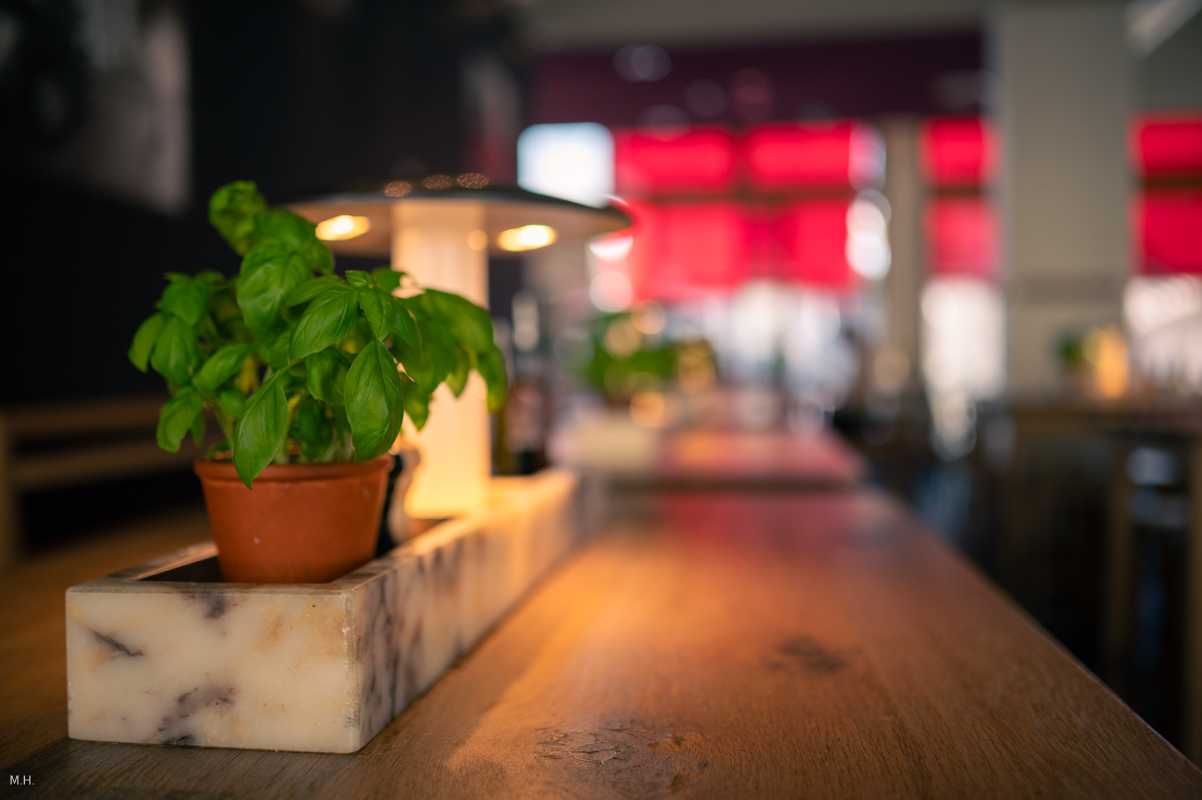 In these scenarios, the Nikkor Z 35/1.8 S produces a nice and soft bokeh,  both at close and medium distance. I cannot complain about much here. What about more challenging backgrounds?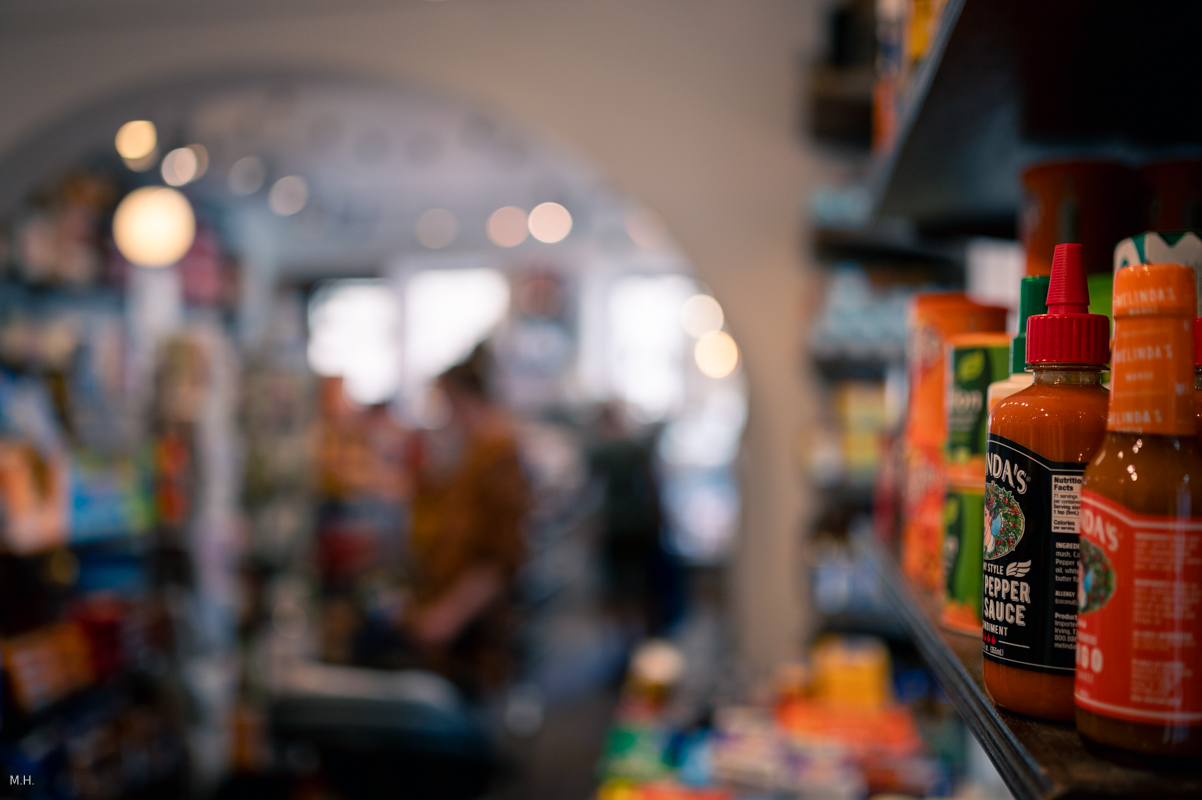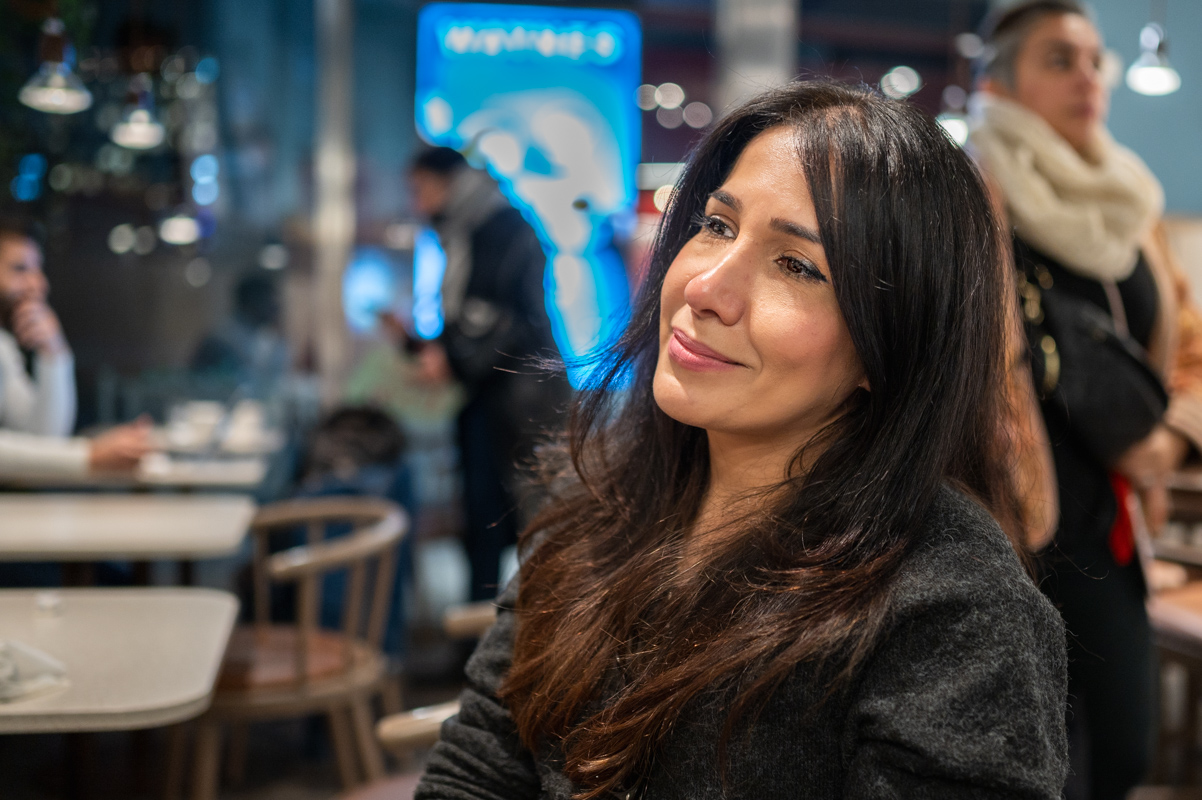 In these scenarios with a lot of small highlights and high contrast in in the background, the bokeh can get a little busy to my taste, but it is highly subjective. Have a look at the bokeh here and in other sample images throughout the review and see how you like it.
Conclusion
I LIKE
AVERAGE
I DON'T LIKE
Sharpness
Flare resistance
Distortion control
Sunstars
Vignetting
LaCA
Bokeh+
LoCA
Coma
Size
Price
The Nikkor Z 35/1.8 S has a lot of good qualities, qualifying its "S" designation with excellent sharpness, contrast (even with back lighted scenes), flare resistance, and nice sunstars. The bokeh is never very distracting and is nice in most situations, but it could be better (just my opinion).
Although it has relatively good chromatic aberrations control, coma correction, and bokeh, I rated them average just because I would have expected even better performance from a Nikkor "S" lens at the price of €800 for a f/1.8 lens. That being said, those "average" qualities are much better than both average and other competitors in the same class.
Handling and build quality are very good. If you want to stick to the Nikon Z mount, this is your best bet, it is the best 35mm lens Nikon has made, I think €800 is a little too much for an f/1.8 lens though, especially as it, in a couple of areas, is not perfect. Otherwise, you may find better options that you can adapt to Nikon Z, then of course you need a mount adapter for that.
If you are interested in buying this lens or any of the lenses in the Alternatives section, you can support our efforts by using the links below or given under each lens. It won't cost you a penny and it won't affect the price, but it will help us a little.
Affiliate Links:
Buy new: amazon.com, amazon.de, amazon.co.uk, amazon.fr, amazon.com.au $800 (Affiliate links)
Buy used: ebay.com, ebay.de, ebay.co.uk, ebay.fr, ebay.com.au  ≈$600 (Affiliate links)
Alternatives
This is not an exhaustive alternatives list but only a list of a few alternatives.
Nikon AF-S 35mm f/1.8G ED
The predecessor of the Nikon Z 35/1.8 in Nikon F mount, you need FTZ adapter to use on Nikon Z cameras. It performs very well, but not in the same league as Nikon Z 35/1.8. Wide open sharpness in the center is comparable but in the corners or stopped down in the center, the Z version is far sharper. It is less expensive though at about $530 new.
Buy new: amazoncom, amazon.de, amazon.co.uk, amazon.fr, amazon.com.au $520 (Affiliate links)
Buy used: ebay.com, ebay.de, ebay.co.uk, ebay.fr, ebay.com.au ≈$250-$350 (Affiliate links)
Viltrox 35mm f/1.8 Z-mount
The Viltrox is also autofocus and available in native Z mount. Not as sharp as Nikkor Z 35/1.8 and no weather sealing, nor the fancy coatings of the Nikkor lens but it is half the price. If you'd like to have a native mount lens with similar features and handling like the the Nikon Z lenses but are on budget, this is the lens for you.
Buy new: Viltrox online store and get discount with coupon code MARTINMH or
Buy new: amazon.com, amazon.de, amazon.co.uk, amazon.fr, amazon.com.au for $380 (Affiliate links)
Buy used: ebay.com, ebay.de, ebay.co.uk, ebay.fr, ebay.com.au  ≈$320 (Affiliate links)
Voigtlander APO-LANTHAR 35mm f/2 Aspherical
This lens is available in Nikon Z mount, manual focus, it has better LoCA control but is beaten by Nikkor Z 35/1.8 in all the other categories. This Voigtländer is 1/3 stop slower but even more expensive than the Nikkor Z 35/1.8. Some people actually prefer manual focus lenses and there are people who adore Voigtländer lenses, are you one of them, then this is the lens for you.
Buy new: amazon.com, amazon.de, amazon.co.uk, amazon.fr, amazon.com.au $999 (Affiliate links)
Buy used: ebay.com, ebay.de, ebay.co.uk, ebay.fr, ebay.com.au  ≈$850 (Affiliate links)
Tamron 35mm f1.8 VC
Availabe in Nikon F mount and more or less on par with Nikon AF-S 1.8G. For a price of $600 new, I see no reason why you'd want to buy this lens instead of Nikon AF-S 35/1.8G.
Buy new: Amazon.com, Amazon.de, amazon.co.uk, Amazon.fr amazon.com.au for $ (Affiliate links)
Buy used: ebay.com, ebay.de, ebay.co.uk, ebay.fr, ebay.com.au  (Affiliate links)
But if you have the FTZ mount and are willing to use that to adapt other Nikon F mount lenses you could also get 35mm f/1.4 lenses.
Sigma 35mm f/1.4 DG HSM Art
2/3 of a stop faster, it has good build quality and is good optically. Designed for DSLRs (including Nikon F), but adaptable to mirrorless cameras. This is price-wise the closest f/1.4 35mm to the Nikon Z 35/1.8 at $900 new, it is only $100 more expensive, (actually, I found that this lens is on sales at Amazon for only $700 in the US and €780 in the EU). It is available in Nikon F mount and almost all the other mounts but not in Nikon Z.
Buy new:  amazon.com, amazon.de, amazon.co.uk, amazon.fr, amazon.com.au $700-$900 (Affiliate links)
Buy used: ebay.com, ebay.de, ebay.co.uk, ebay.fr, ebay.com.au  from ≈$300 (Affiliate links)

Tamron SP 35mm f/1.4 Di USD Lens for Nikon F
This is 35/1.4 lens is $100 cheaper at $700. It is newer, bigger and heavier than Sigma 35/1.4, mentioned above. Compared to the Sigma. this Tamron seems to be marginally sharper when looking at test chart shots or MTF measurements but in real-world use cases it is difficult to see if the Tamron is sharper at that level. Tamron has the weather-sealing advantage. Coma difference is subtle to negligible. Chromatic aberration I would say is a draw.
It also seems that this Tamron has somewhat better AF accuracy.
Flare resistance, the Sigma has got the upper hand.
In size and weight, the Sigma wins hands down.
I personally value the size very highly,  therefor I personally see no reason to buy this, when you can get the Sigma Art f/1.4 for the same price or cheaper. But if the slightly better sharpness, marginally better Coma and weather sealing, weigh heavier to you go for this Tamron.
Nikon AF-S 35mm f/1.4G
Nikon's 35mm flagship in F mount at $1700, I would not spend my money on this one as I could get the Sigma for almost half the price.
More Sample Images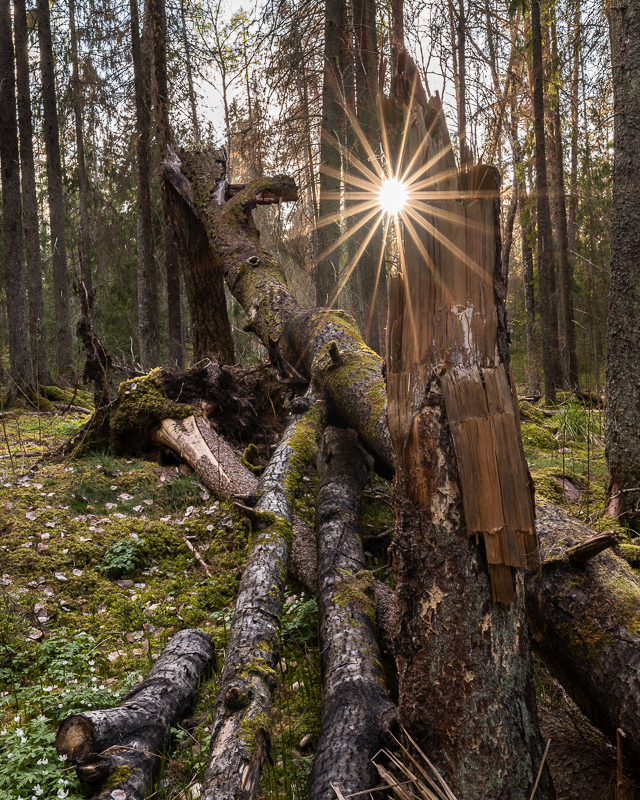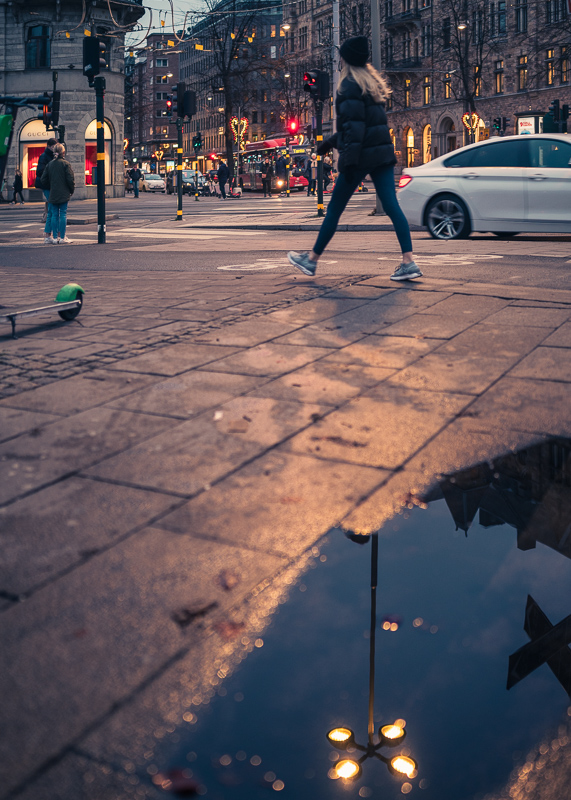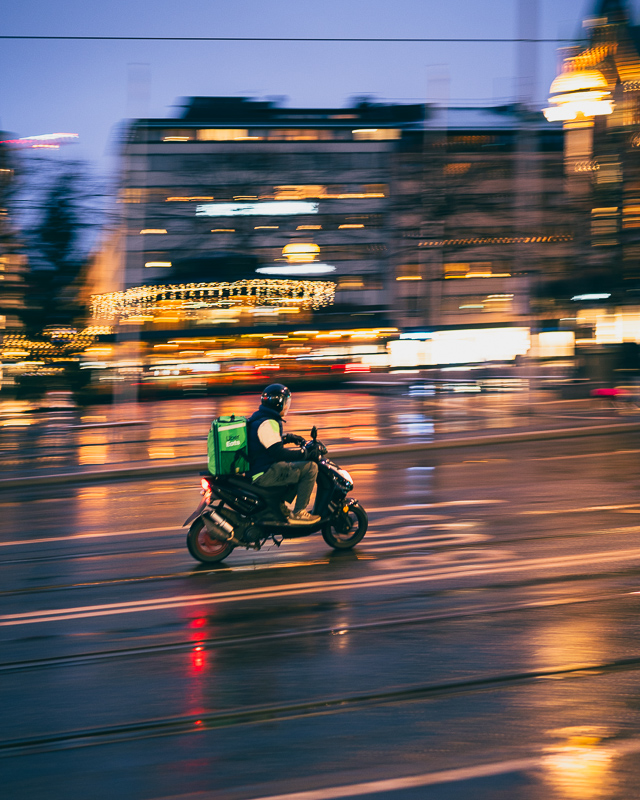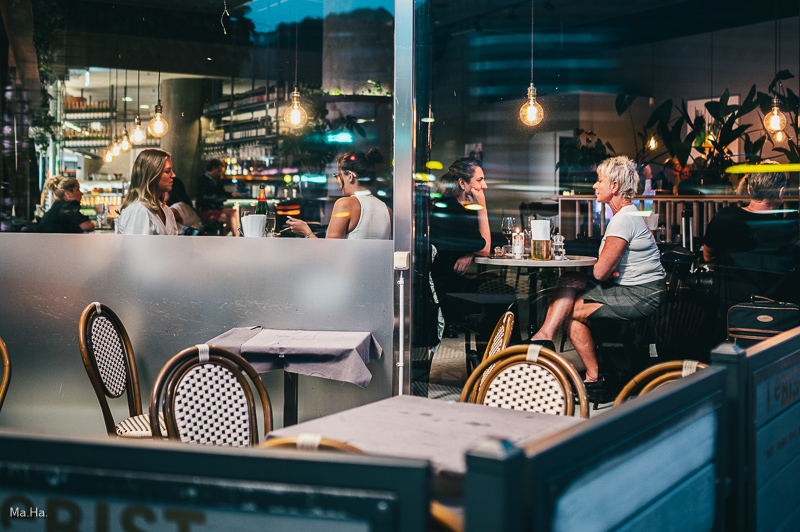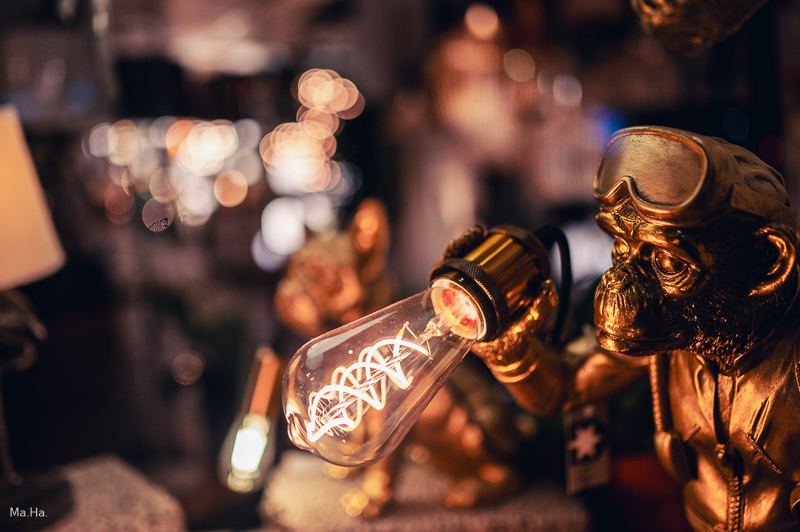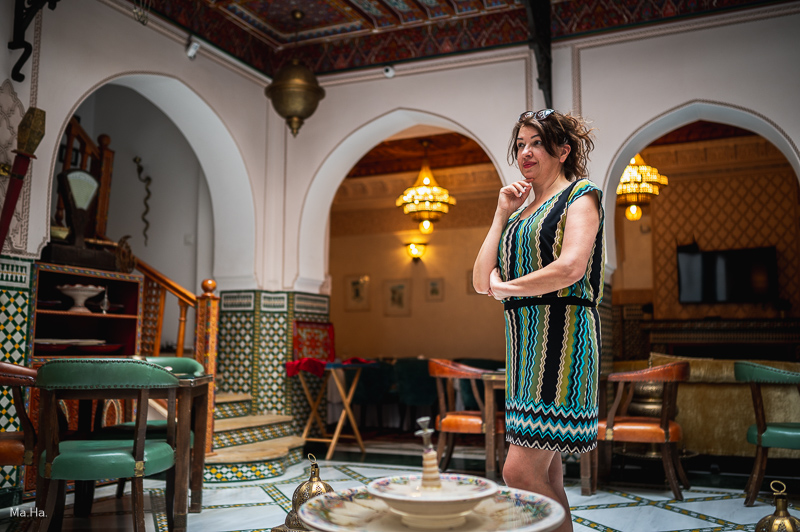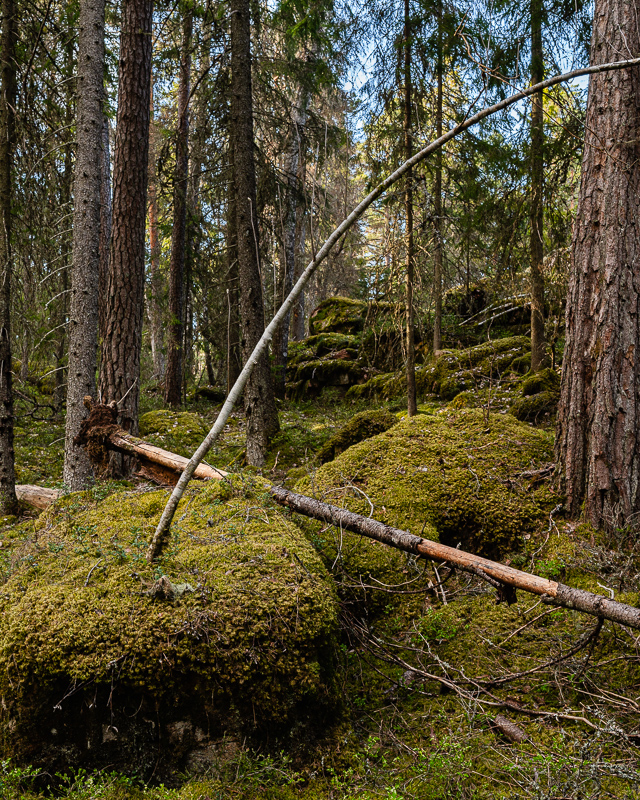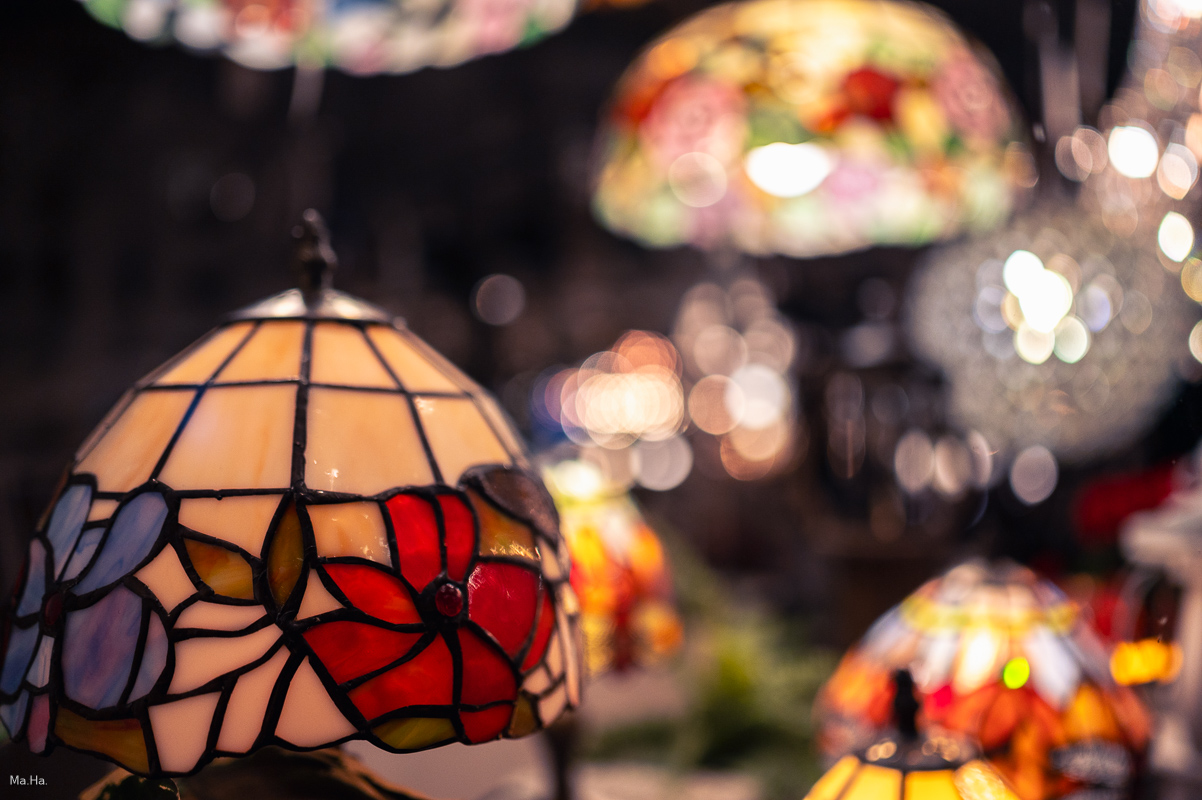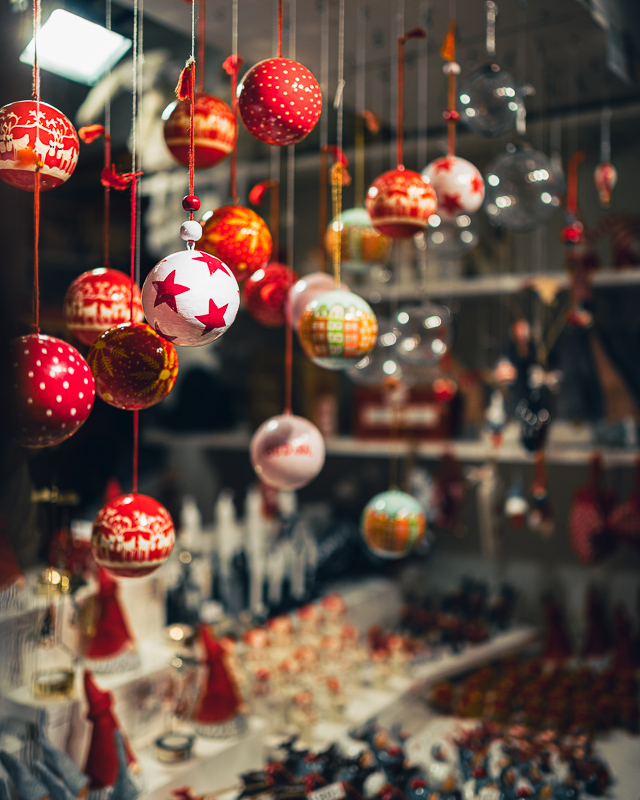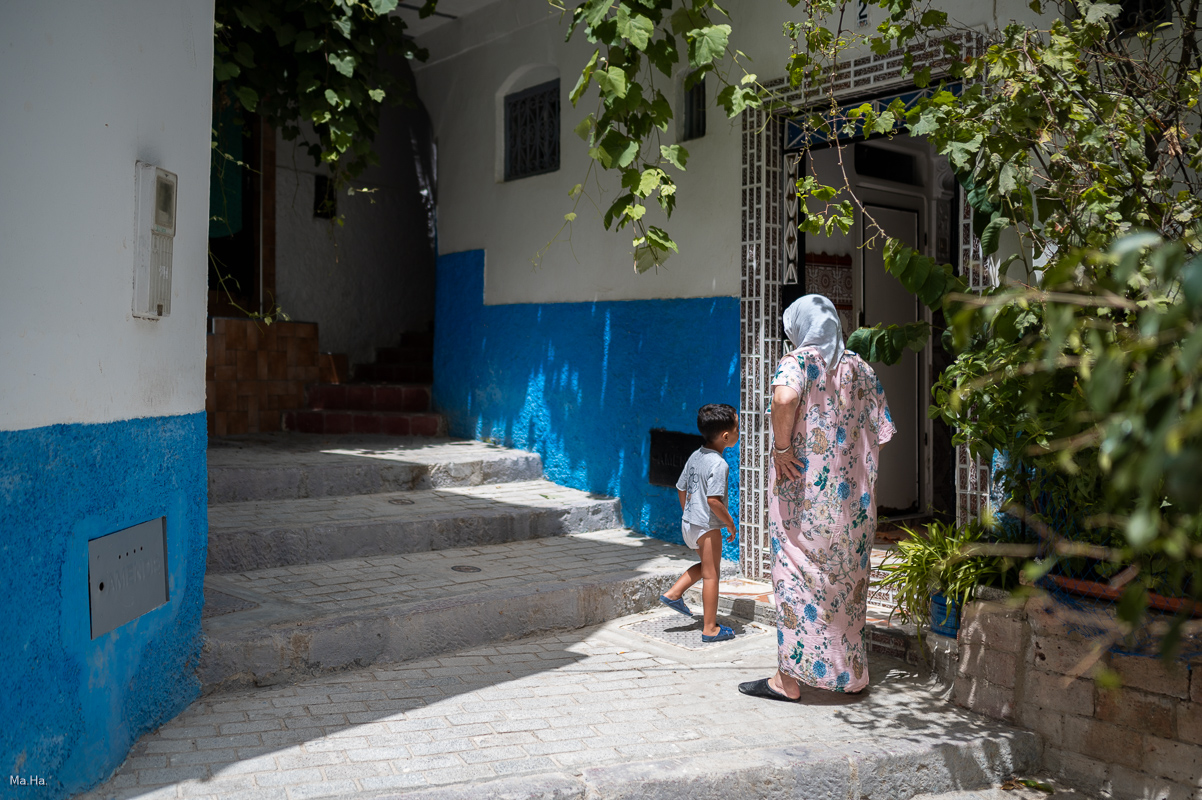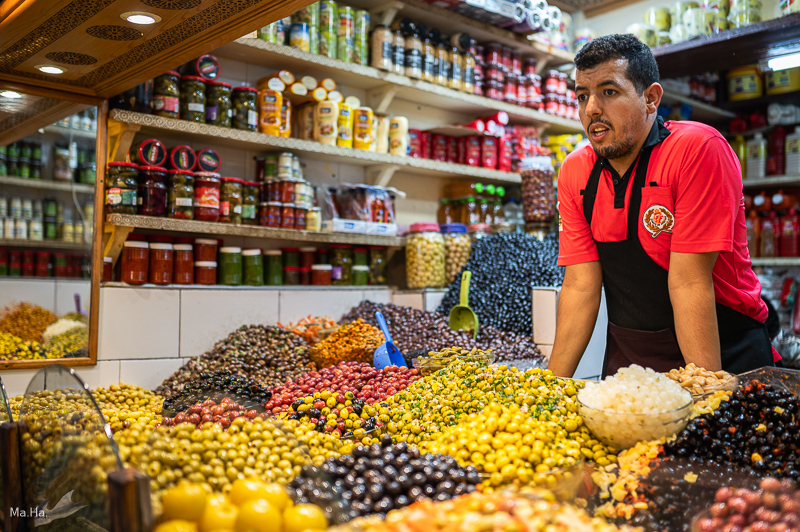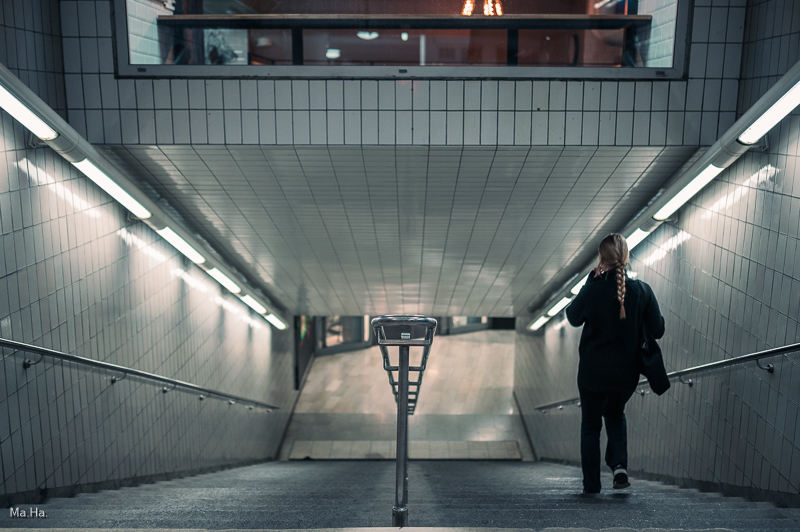 Further Reading
Support Us
Did you find this article useful or just liked reading it? Treat us to a coffee!

Donations via Paypal or bank card
The following two tabs change content below.
Martin M.H. lives outside Stockholm, Sweden. He is a M.Sc. in Computer Technology but he has been a passionate photographer for over 45 years. He started his photographic adventures when he was thirteen with an Agfamatic pocket camera, which he soon replaced with a Canon rangefinder camera that his mom gave him in his teenages. After that he has been using Canon SLR, Nikon SLR manual focus and Autofocus, Sony mirrorless crop sensor, Nikon DSLR and Nikon Mirrorless. He has photographed any genre he could throughout the years and you can see all kind of images in his portfolio. During the later years though it has been mostly landscape, nature, travel and some street/documentary photography.