Introduction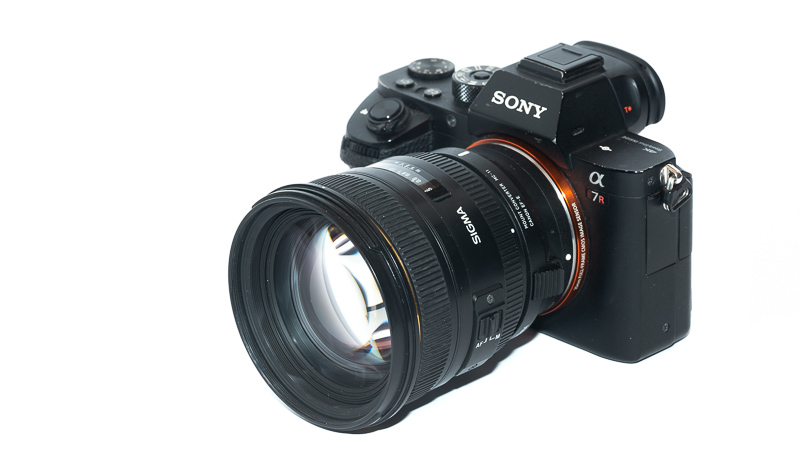 Back in 2008 the Sigma 50mm 1.4 EX was the biggest and most expensive 50mm f/1.4 lens with AF for DSLRs. Now, 12 years later, it looks reasonably sized compared to its modern competitors and can be found used for bargain prices.
But is it a lens still worth considering in 2020? Let us find out in this review!
Sample Images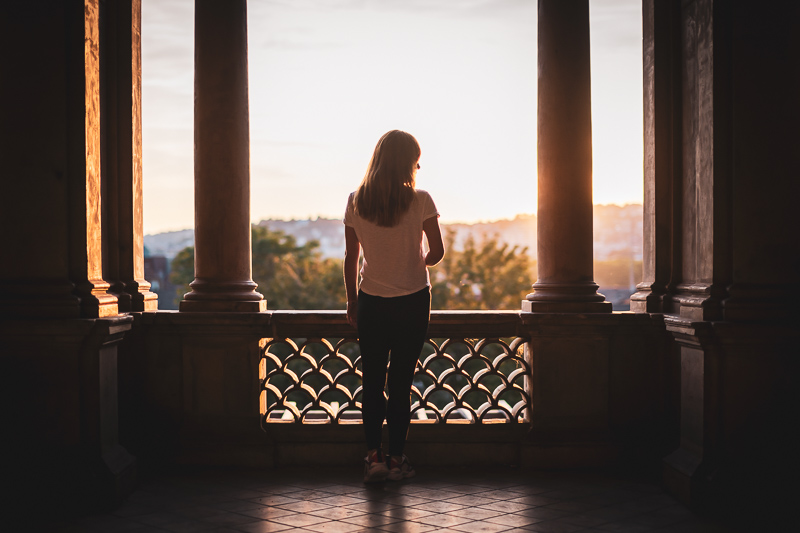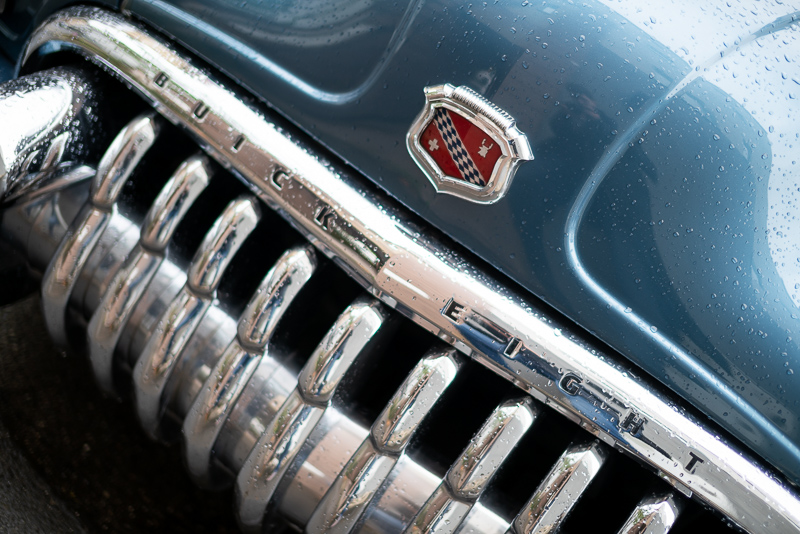 Specifications / Version History
The Sigma 50mm 1.4 EX is the predecessor to today's Sigma 50mm 1.4 Art and to make things more complicated there was also a facelift of the first version: early 50mm 1.4 EX have a rubbery felt finish while the later ones have a flat plastic casing, otherwise they are identical. The sample being reviewed here is one of the later ones and has the following specifications:
Diameter: 85 mm
Field of view: 47° (diagonally)*
Length: 68 mm + adapter
Weight: 510g + adapter (without hood, without caps)
Filter Diameter: 77 mm
Number of Aperture Blades: 9 (rounded)
Elements/Groups: 8/6

Close Focusing Distance: 0.45 m
Maximum Magnification: 1:7.4
Mount: Canon EF
*the Sigma 50mm 1.4 EX is wider than your usual 50mm lens
The lens has been discontinued long time ago, it can be found used on ebay.com | ebay.de for about $250/250€ (affiliate links)

Handling/Build quality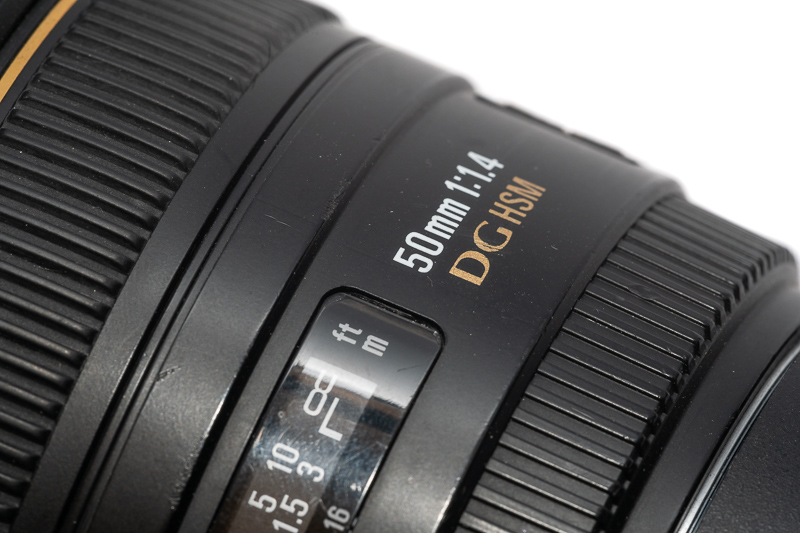 Before the Zeiss Otus 55mm 1.4 and the Sigma 50mm 1.4 Art, 50mm lenses were often small double-gauss designs and usually very affordable. This Sigma 50mm 1.4 EX was probably the last double-gauss 50mm lens aimed at the higher end market and significantly bigger and heavier than the 50mm f/1.4 lenses from Canon and Nikon at that time.
Still, compared to today's higher end 50mm AF lenses it looks reasonably sized.
There is a mechanical coupling between focus ring and helicoid and it takes roughly 100° from the minimum focus distance (0.45 m) to infinity. Considering this is an AF lens the resistance is actually quite nice. An AF/MF-switch can also be found on the lens.
The lens feels solidly made at first sight, but it seems many suffer from grinding noise when focusing (this is true for AF and MF) as the whole heavy optical block has to be moved. That grinding noise can be a sign of the hypersonic motor failing in the not so distant future.
If you have an early sample the felt on the lens barrel might also start to come off.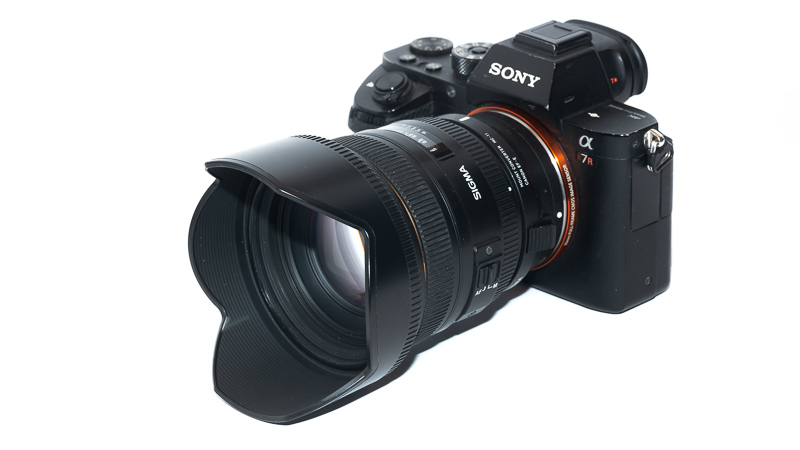 The lens usually ships with a big petal-shaped lens hood.
Autofocus
I have mostly been using the lens with the Sigma MC-11 adapter. As the EX lenses are not part of the "Sigma Global Vision" lineup this 50mm 1.4 is not officially supported. Setting aperture always worked fine, but the AF was not super reliable.
Not a setup I would want to use when I depend on it working properly (e.g. during a wedding).
Vignetting
light falloff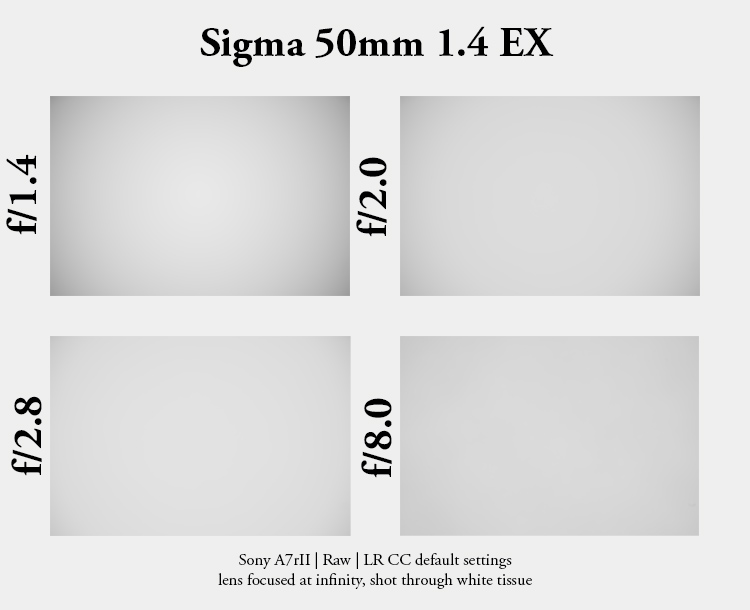 Wide open the light falloff amounts to roughly 1.9 EV, stopped down to f/2.0 this improves to 1.0 EV, stopped down to f/2.8 it is 0.7 EV and stopped down to f/8.0 almost unnoticeable 0.4 EV.
Compared to smaller rangefinder lenses these values are a bit lower and comparable to the Nikon AF-S 58mm 1.4G.
It should be noted though, that the 50mm f/1.4 lens with the lowest vignetting figures seems to be the successor of this lens, the Sigma 50mm 1.4 Art.
It is recommended to have a look at this article first to get an idea how this brightness graph works.
optical vignetting

Fast lenses usually show a noticeable amount of optical vignetting. Without going too much into technical details optical vignetting leads to the truncation of light circles towards the borders of the frame.
In the center of the frame almost every lens will render a perfect circle, but only lenses with very low optical vignetting will keep this shape in the corners.
So in the following comparison we move from the center (left) to the extreme corner (right) and see how the shape of the light circle changes.
The performance of the Sigma 50mm 1.4 EX is not bad here. For comparison's sake I included the Nikon AF-S 58mm 1.4G and the results are quite similar. You also see a bit of onion ring structures caused by the aspherical elements which are clearly stronger with the Sigma lens.
Sharpness
infinity

(42mp Sony A7rII)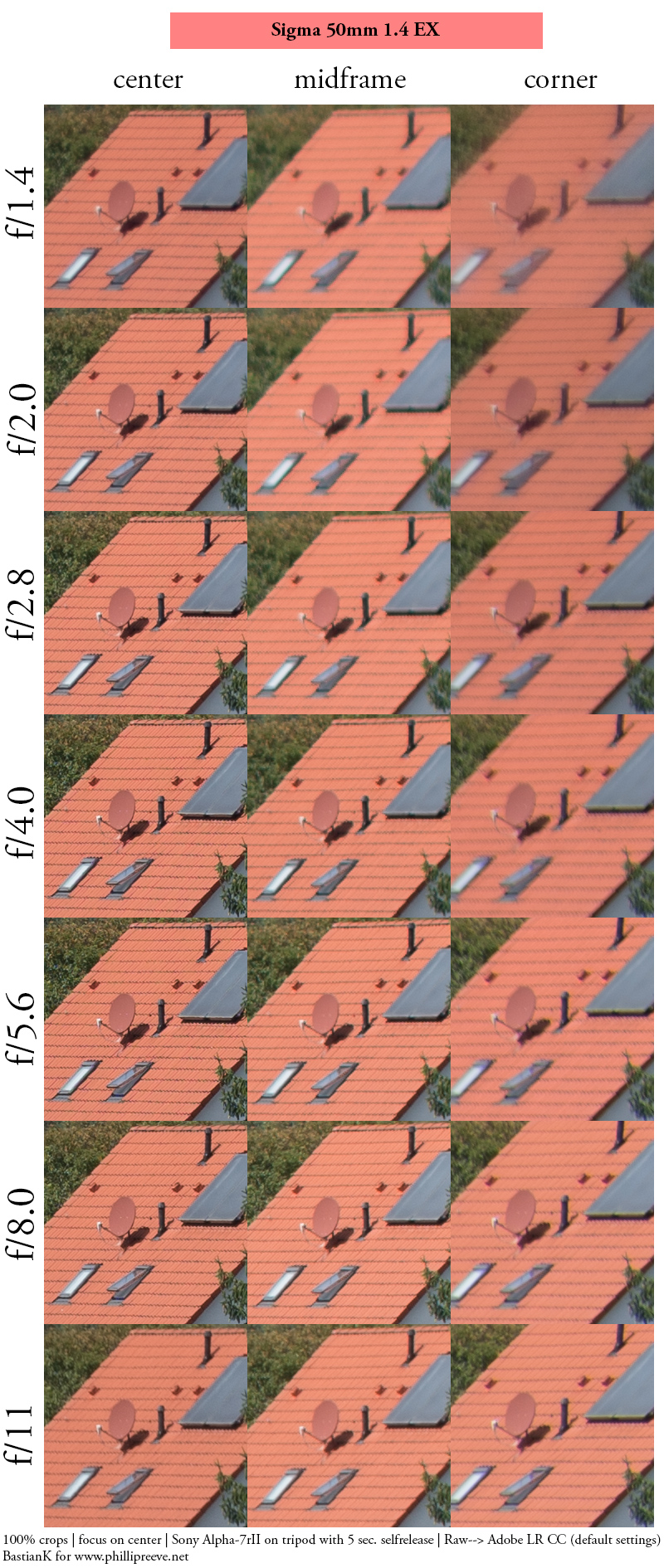 The 42mp sensor shows why nowadays most higher end 50mm lenses feature more complex designs. The center is a bit soft from f/1.4 to f/2.0, in addition to that there is a significant midzone dip and the corners never look really great.
Therefore the Sigma 50mm 1.4 EX is not a great choice for infinity shooting.
portrait distance (1.4 m)

For portraiture it isn't so important how flat the field is, it is more interesting to see what the sharpness is like when focused at different parts of the frame to take field curvature out of the equation.

This is what I did here, I refocused for every shot and aperture to get the best possible result at different locations in the frame (center, inner midframe and outer midframe).
Focus distance was roughly 1.4 m and the circle of the dollar bill is more or less the size of a human eye.
100% crops, A7III
Here the Sigma 50mm 1.4 EX actually shows a good performance, even in the outer midframe it is easily usable from the maximum aperture, this cannot be said about many (especially cheaper) f/1.4 lenses.
close (0.45 m, 1:7.4)

100% crops from center, A7rII, because of focus shift (see corresponding section) I refocused for every shot.
As is the case with many fast lenses without a floating elements design the performance at wider apertures near the minimum focus distance suffers a bit. Stopping down to f/2.0 gets rid of most of the spherical aberration ("glow") and the center performance steadily improves on stopping down further. From f/2.8 the resolution in the center starts to look really good.
Flare resistance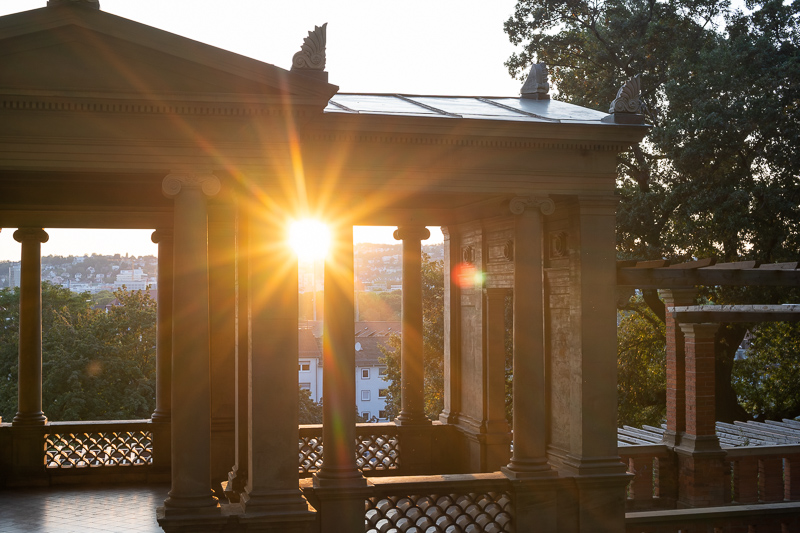 As always evaluating flare is a complex matter since you can get any lens to look bad if you push it hard enough and a slight change of scenario can affect results a lot.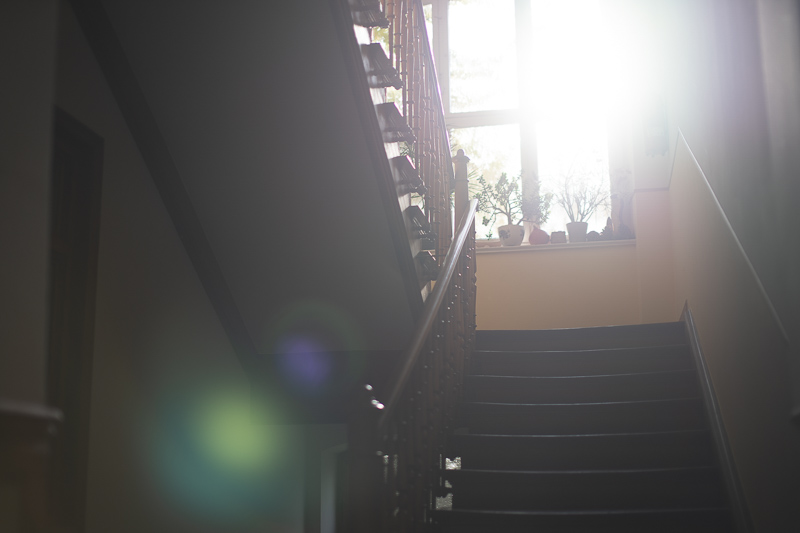 Ghosting is generally not a big issue, you can sometimes catch a small ghost here or there but this will rarely ruin your shot, at least stopped down. If you shoot into the sun at f/1.4 you will find yourself with some more colorful blobs.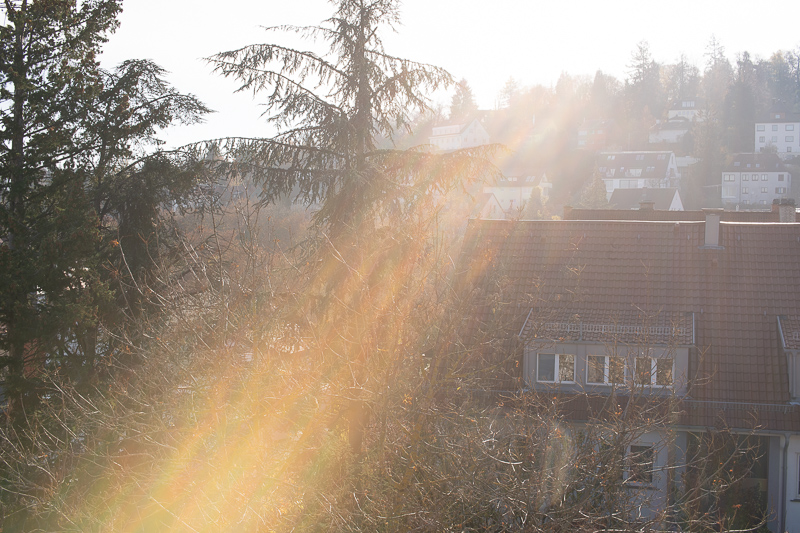 Veiling flare is a completely different matter though. Strong point light sources inside the frame (e.g. backlight) or also outside the frame (even when using the hood) will often rob the image of a good portion of contrast.
This becomes very obvious when looking at these three pictures:
Sony A7III | Sigma 50mm 1.4 EX | f/8.0 | 1/40s | hood attached
The first picture shows the worst veiling flare I could create. If we move the camera so that the light source is moving further away from the frame the contrast is significantly higher, but there is a position where we see some internal reflection, even stopped down, which is pretty rare.
The last picture shows the "normal" contrast of the lens, unaffected by stray light, for comparison.
Keep in mind though: adapters can have an influence on the performance in this category as well, so the lens might perform differently on a Canon EF camera or when using a different adapter.
Coma
100% crops from extreme corner, focused on corner, A7rII
Significant coma at f/1.4 and f/2.0. Big improvement at f/2.8 and good performance starting at f/4.0.
Still not a lens I would recommend for astrophotography at wider apertures.
Distortion
Sony A7rII | Sigma 50mm 1.4 EX | f/4.0
There is only very little distortion which is hardly visible in most shots, Camera Raw and Lightroom ship with a profile which is doing a good job at correcting it.
Bokeh
At the time of this lens' release it was pretty hard to find a 50mm lens with pleasing bokeh. There simply were no lenses like the Voigtlander 50mm 1.2 let alone a Zhong Yi 50mm 0.95 available at that time.
Compared to its competition the Sigma 50mm 1.4 EX was often perceived as a 50mm lens with comparably pleasing bokeh, is this still the case when comparing it to modern alternatives? Let's us have a closer look.
As is ususally the case in close focus scenarios the bokeh is smooth and non distracting: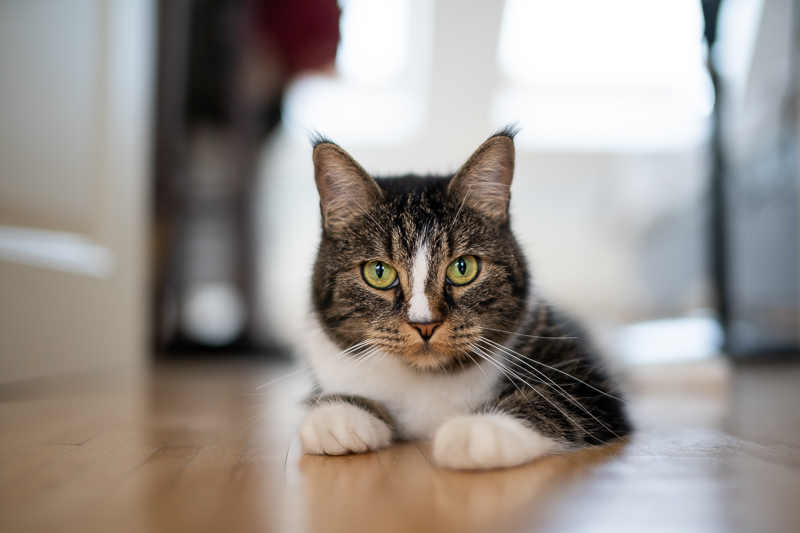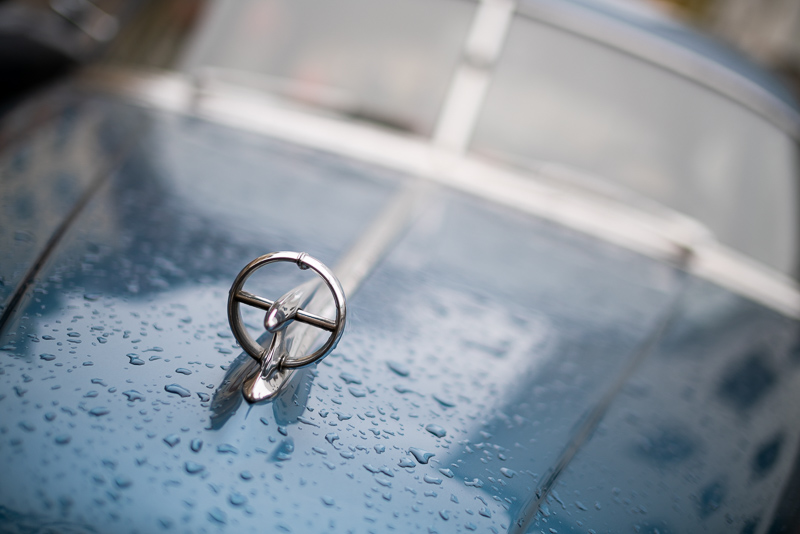 At mid distances the smooth transitions between in focus and out of focus areas look especially pleasing: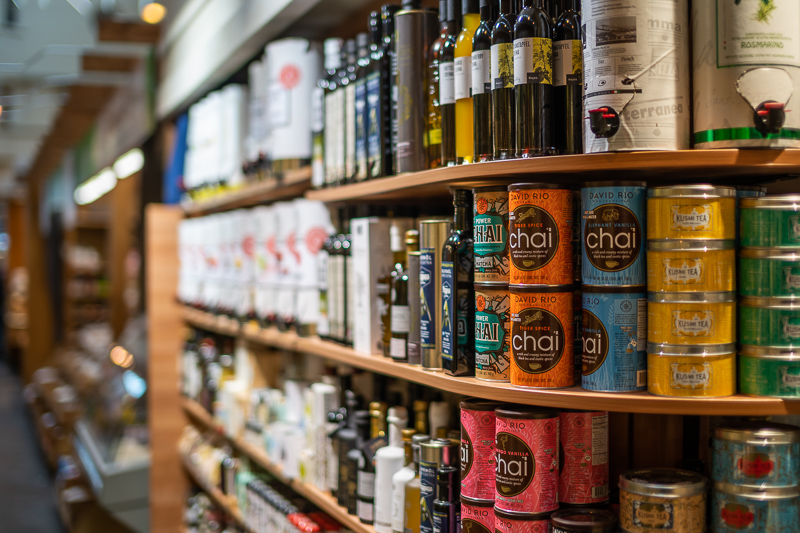 Also at longer focus distances and with busy backgrounds the lens is doing a good job, but under some circumstances you can also spot traces of double edged structures (2nd picture, top right corner):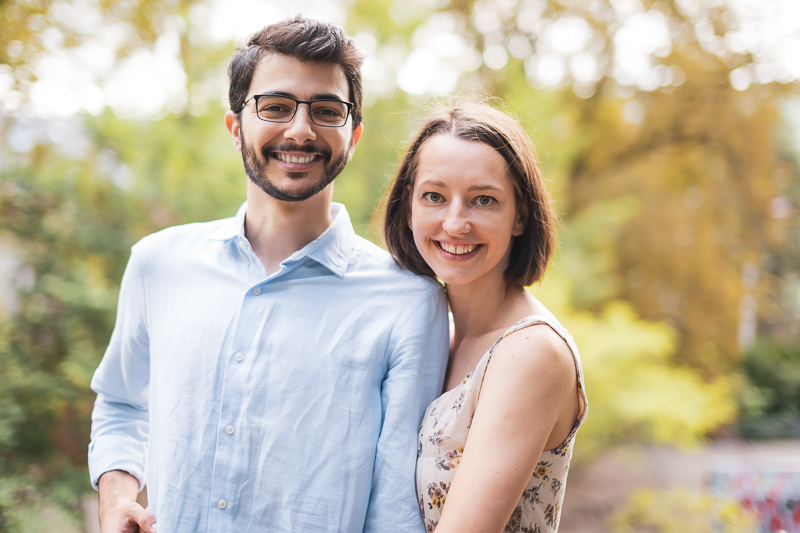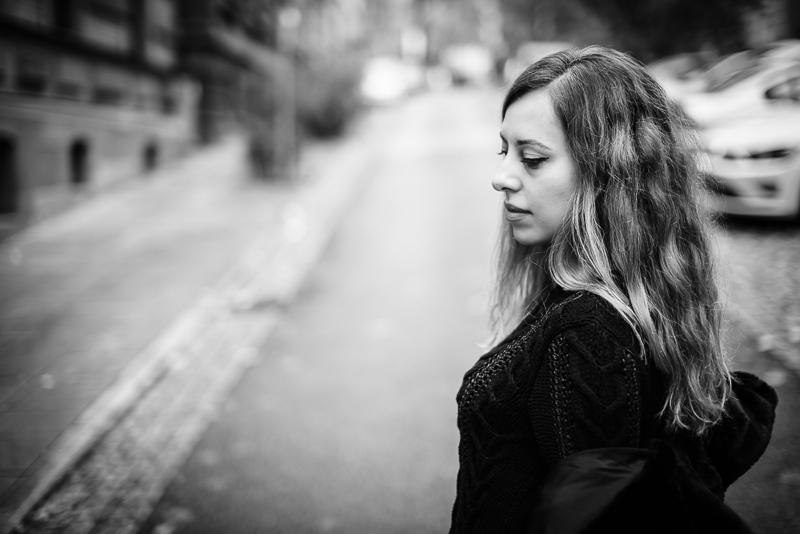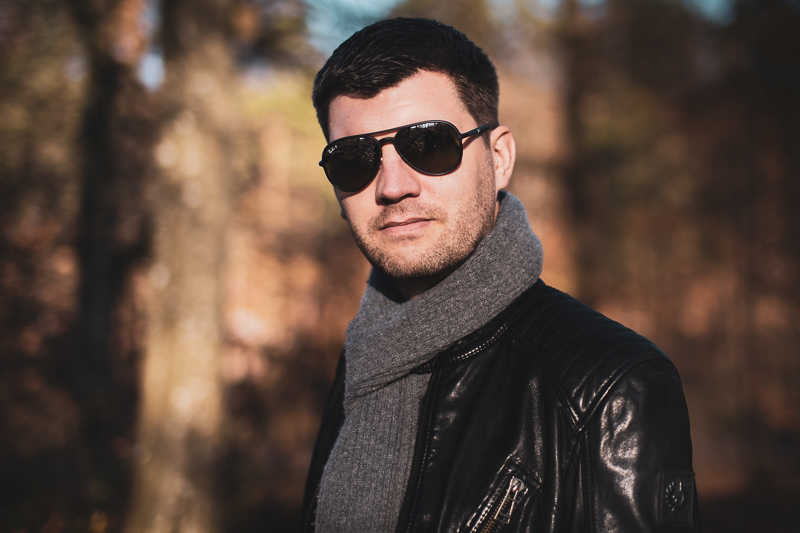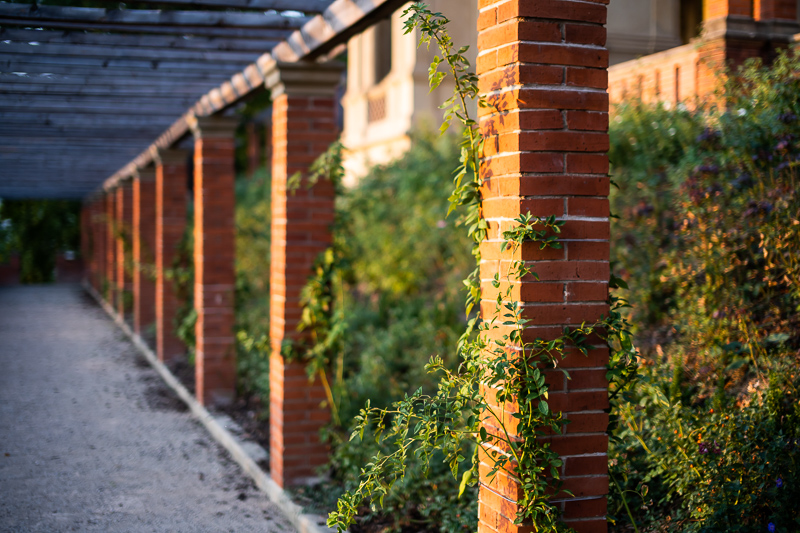 This is not to say the bokeh is flawless, under some circumstances (longer focus distance, point light sources in the background) the out of focus highlights can take on distracting triangle shapes. And there can also be onion ring structures visible (see optical vignetting section).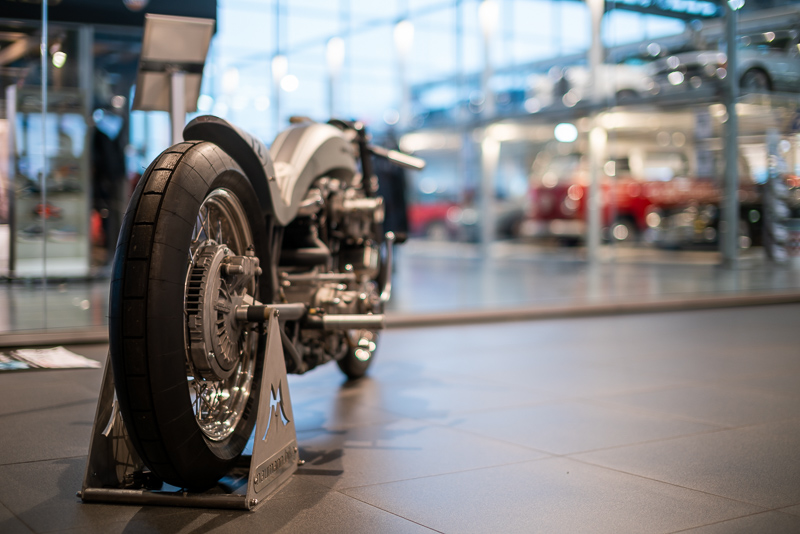 It is still not that easy to find a 50mm lens with undistracting, pleasing bokeh rendering and while there are some lenses I would personally rate higher than the Sigma 50mm 1.4 EX these don't have AF and are usually way more expensive.
Sunstars
50% crops from center, A7rII
The Sigma 50mm 1.4 EX has 9 rounded aperture blades which are not perfecly aligned – as is often the case with Sigma lenses from that era – therefore the sunstars are not well defined. If you want to learn more about this topic have a look at this article.
Chromatic aberration
lateral
100% crops from corner, A7III
There are only minor lateral CA visible which are easily corrected in post.
longitudinal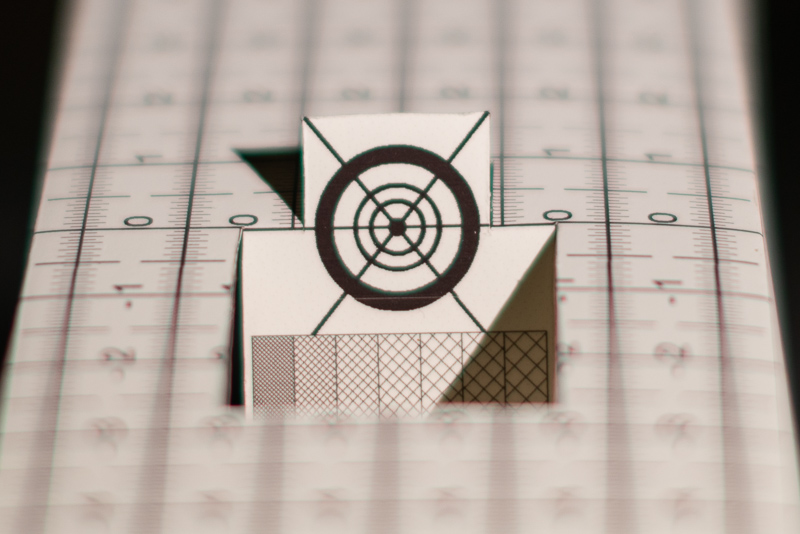 Near the minimum focus distance longitudinal CA are clearly visible at wider apertures.
Sony A7rII | Sigma 50mm 1.4 EX | f/1.4
LoCA in the out of focus areas ("bokeh fringing") are present and about average for a lens with these parameters.
Focus shift
33% crops, A7rII
The Sigma 50mm 1.4 EX is known to show noticeable focus shift. When stopping down the plane of optimal focus slightly shifts to the back. Unfortunately the lens focuses at maximum aperture on the Sigma MC-11. When using one of the later metabones adapters you can change to the advanced mode for focusing at working aperture, but this will only work with the slower contrast AF. Luckily the focus shift is not that strong, so this will usually not be an issue in the field.
Alternatives
Just lately we put together a rather comprehensive guide on 50mm lenses for Sony FE cameras which should give you a good overview.
The most obvious competitor is probably the Samyang 50mm 1.4 AF. A lens none of us has used personally yet and that comes with very mixed reviews and some compromises as well.
If you are looking for something smaller and don't mind using manual focus the TTArtisan 50mm 1.4 might also be worth a closer look as it can be bought new at a very reasonable price and shows slightly better performance overall including similarly nice bokeh rendering.
Conclusion
good

bokeh (mostly)

sharpness (portrait distance)

distortion

vignetting

price

average

wider than your average 50
sharpness (infinity)
CA correction

build quality and handling

size/weight

not good

focus shift

flare resistance

sunstars

coma correction

field curvature
Back in the day I have been using two samples of this lens on my Nikon DSLRs and it was a real pain. While sometimes the results were great, usually they were not, because in addition to the focus shift by design there was additional distance dependant focus shift which could not be fixed by the Sigma service. On higher end DSLRs you could fine tune the AF for one distance, but that meant worse performance at other distances.
At least this issue has been solved when using the lens on a mirrorless camera, the AF accuracy is better than ever before.
Unfortunately the Sigma 50mm 1.4 EX is not officially supported by the MC-11 adapter and the AF really was not the most reliable, for portraiture sessions it is okay, for weddings or moving children it would not be my first choice.
Let us talk about the optical qualities. The Sigma 50mm 1.4 EX seems to have been designed as a portrait lens, which makes sense. Off center sharpness at these distances is good, vignetting is comparably well behaved and there is of course the smooth and appealing bokeh, which can make this lens still desirable in 2020. The lens is also a bit wider than most other 50s, this will either be something you like or you don't.
The Sigma 50mm 1.4 EX is one of those lenses that you don't buy for record breaking resolution figures but because you like the look of the images it produces. If that is the case I am sure you will be able to overlook some of the disadvantages.
This is similar to what I have written in my Nikon AF-S 58mm 1.4G review, only here the lens is not prohibitively priced, but very affordable instead, therefore it is possible to buy a cheap one used, give it a try, and sell it with little to no loss should you not like it.
The lens has been discontinued long time ago, it can be found used on ebay.com | ebay.de for about $250/250€ (affiliate links)
Sample Images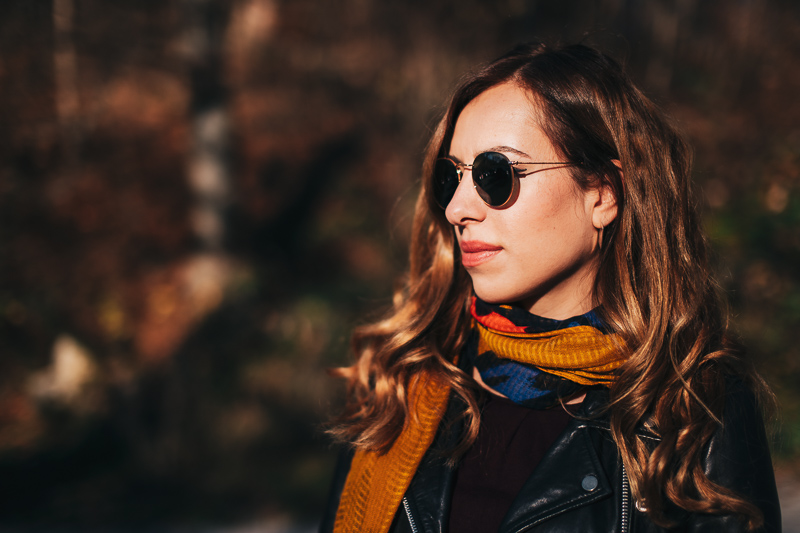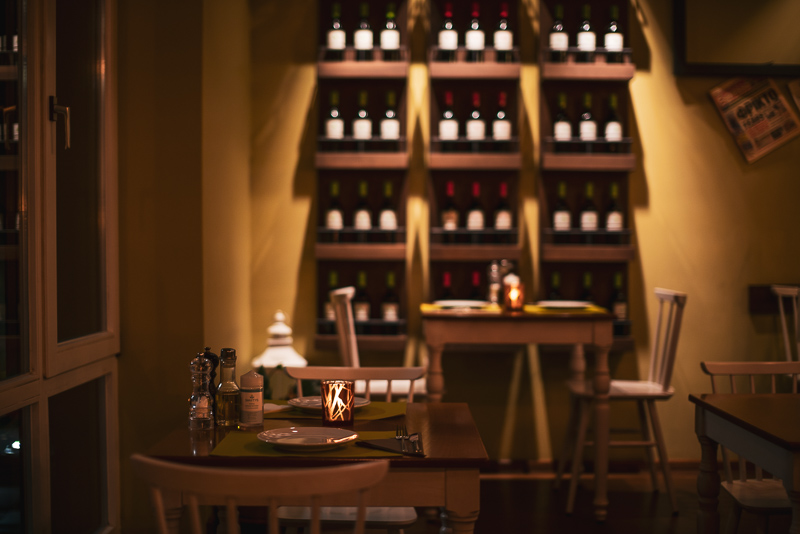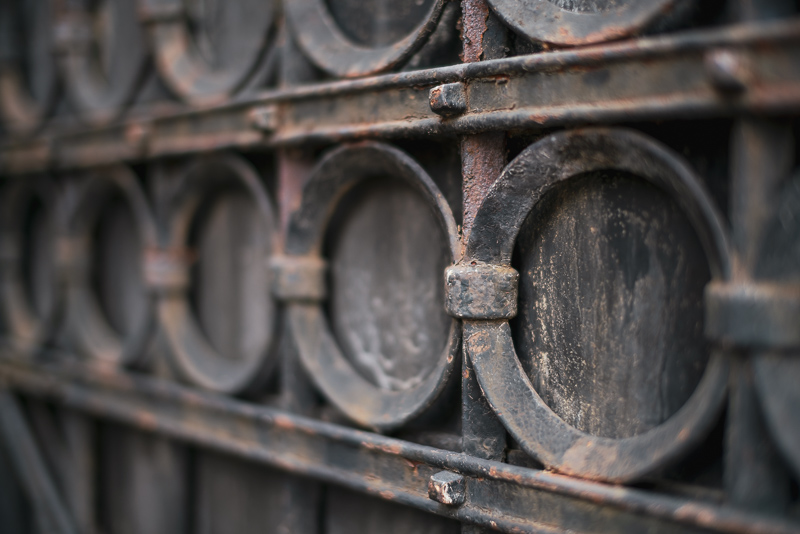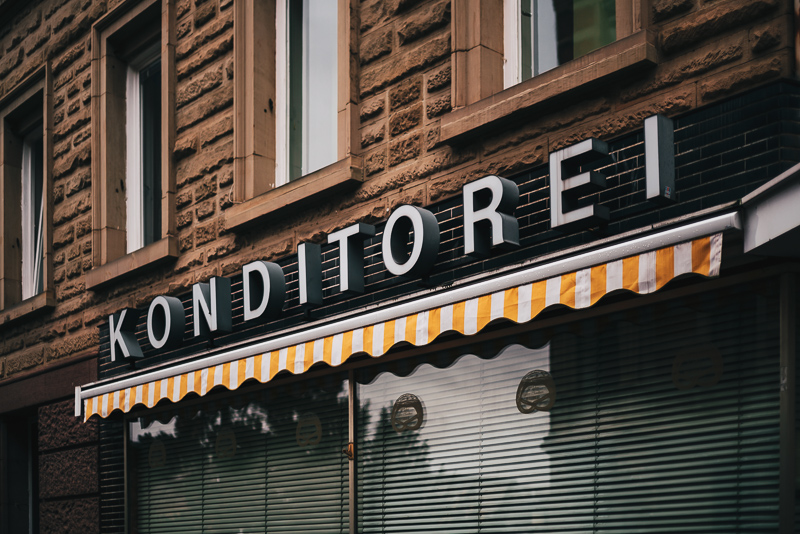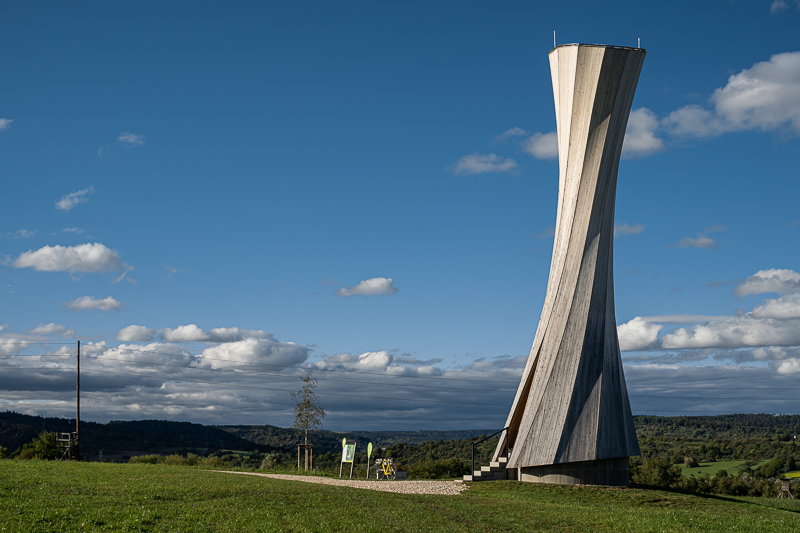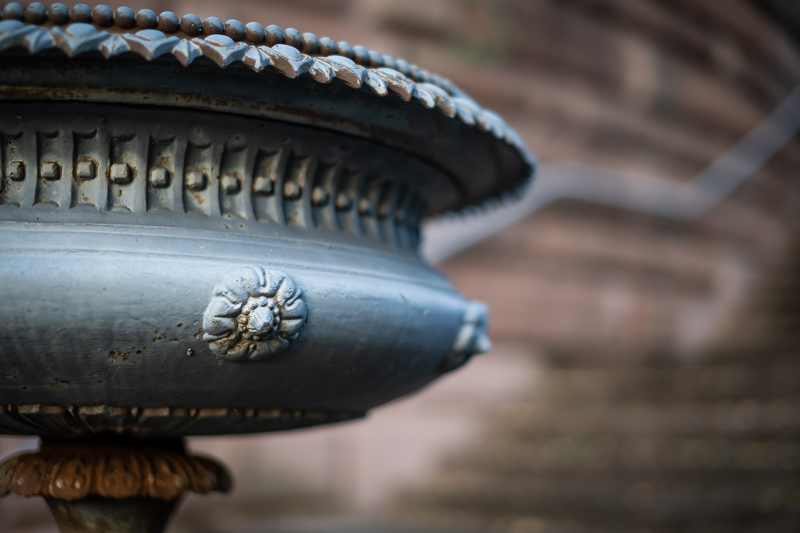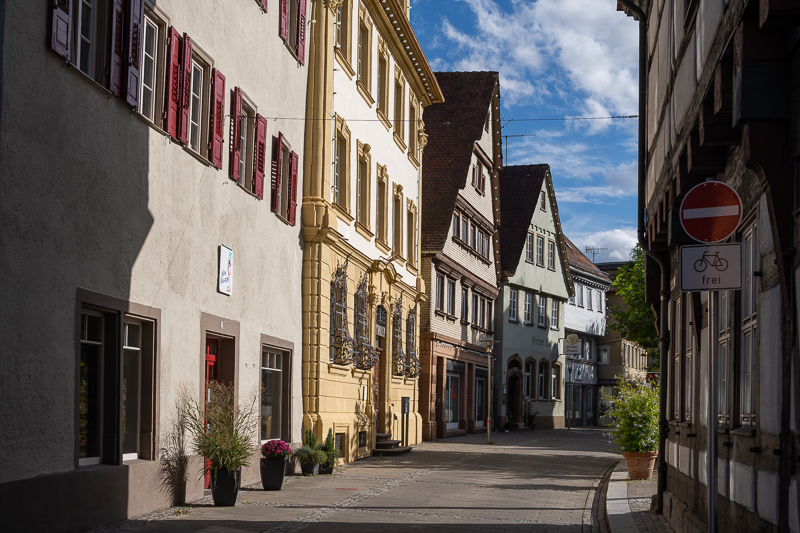 Further Reading
Support Us
Did you find this article useful or just liked reading it? Treat us to a coffee!


via Paypal
The following two tabs change content below.
My name is Bastian and I am your expert here when it comes to ultra wide angle lenses, super fast portrait lenses (ranging from a 50mm f/0.95 to a 200mm f/1.8) and I also have reviewed way too many 35mm lenses. Don't ask me anything about macro or wildlife shooting though.