Introduction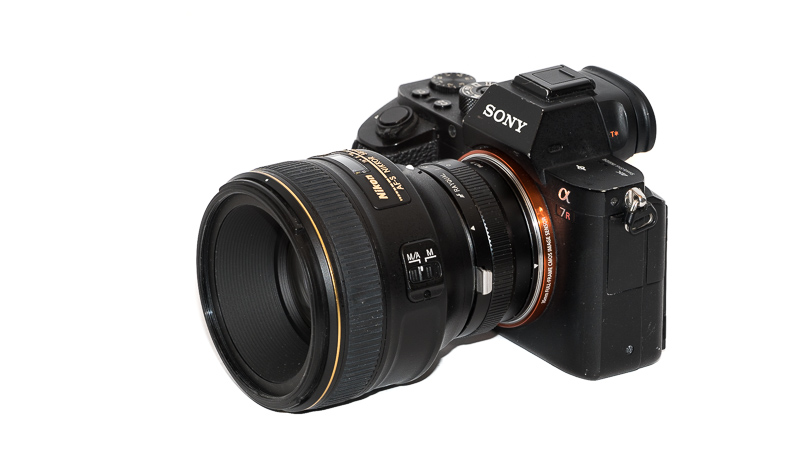 The Nikon AF-S 58mm 1.4G is a lens disregarded by many for its high price and subpar test results, yet some love it for its rendering qualities and claim it is the best lens in this focal length range for portraiture. Therefore I have always been intrigued by this lens and thanks to a reader I now got the chance to have a closer look at it and present you this review to find out if it is actually better than its reputation.
Sample Images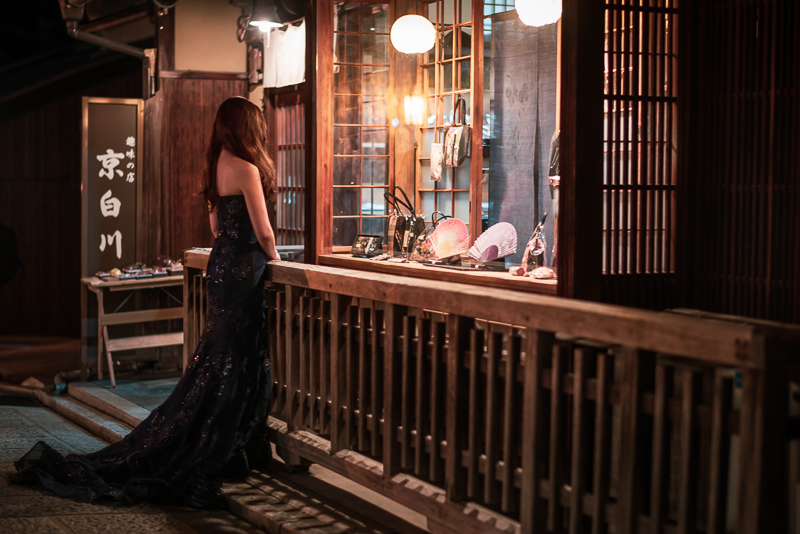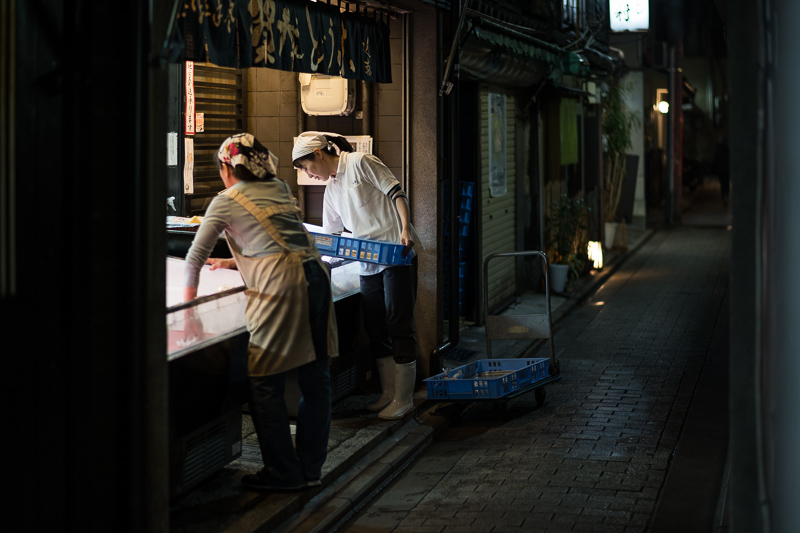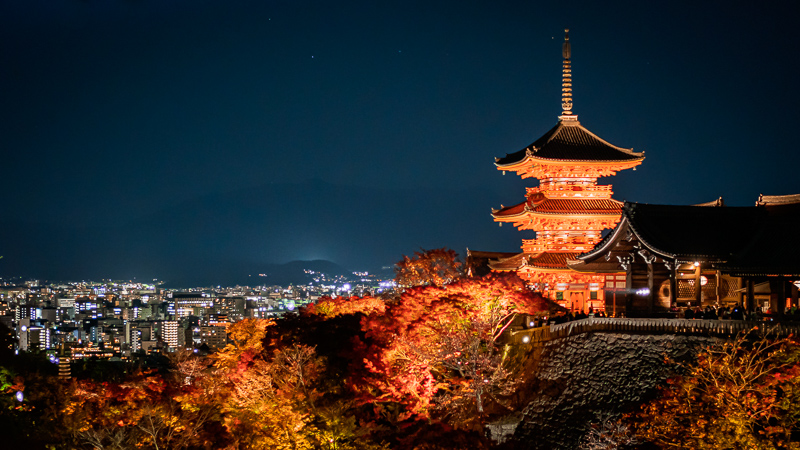 Most of the sample images in this review can be found in full resolution here.
Specifications / Version History
This Nikon AF-S 58mm 1.4G was introduced in 2013 and marketed as a successor to the legendary (and very expensive) Noct-Nikkor 58mm 1.2 Noct. Interestingly though there is no "Noct" trademark to be found on the lens reviewed here.
Diameter: 85 mm
Field of view: 40.8° (diagonally)
Length: 71 mm + adapter
Weight: 385g (without hood and caps) + adapter
Filter Diameter: 72 mm
Number of Aperture Blades: 9 (rounded)
Elements/Groups: 9/6
Close Focusing Distance: 0.58 m
Maximum Magnification: 1:7.7
Mount: Nikon-F (G-type lens without aperture ring)
You can usually find the Nikon AF-S 58mm 1.4G on amazon.com/amazon.de, B&H or ebay.com/ebay.de for about $1450/1569€ (affiliate links)

Disclosure
This lens was kindly provided by a reader for reviewing purpose for a duration of 4 weeks.
Handling / Build Quality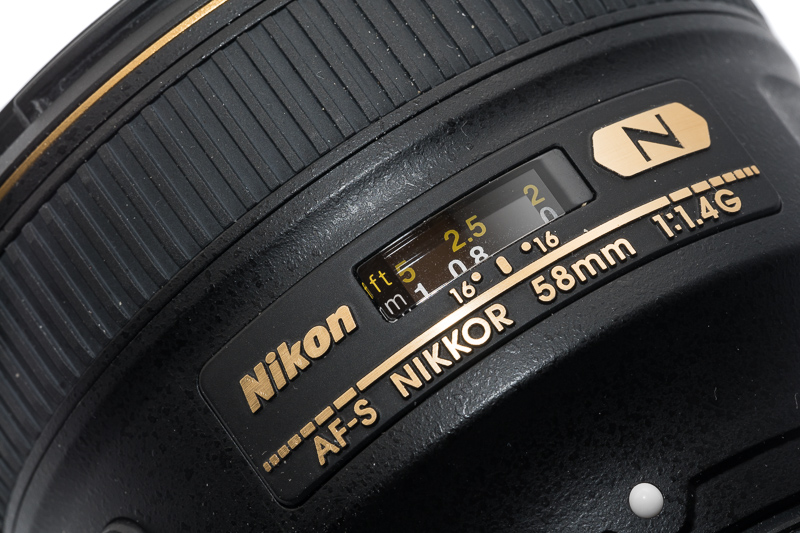 The price puts the AF-S 58mm 1.4G in Nikon's higher end f/1.4 line up together with the 24mm 1.4G, 28mm 1.4E, 35mm 1.4G, 85mm 1.4G and 105mm 1.4E. In the past I owned and used the 24mm 1.4G and the 85mm 1.4G and I think the build quality of this 58mm is a bit below those. Frankly, except for the gold ring and the nano coating, I only see very little difference in this regard to the 100 bucks Nikon AF-S 50mm 1.8G. The outer casing seems to be mostly made from high quality polycarbonate which is also true for the filter thread and there is a rubber gasket to be found at the bayonet. Furthermore the front element is recessed by more than 2 cm (at minimum focus distance, more at infinity) and one has to wonder whether the lens really needed to be this big.
But let's get a bit more into detail: the focus ring features a mechanical coupling to the helicoid (no focus by wire) and it takes about 60° from the minimum focus distance (0.58 m) to infinity.
The resistance is merely okay, not as nice as a real manual lens or some of Sigma's lenses.
Many Nikon G-lenses show some slack when changing the direction of rotation on the focus ring, luckily this is almost unnoticeable here and the lens can be focused more precisely.
As the lens does not feature an aperture ring you need an adapter with aperture ring to change the aperture value. My recommendation is the Rayqual Nikon-G to Sony-E adapter (affiliate link) that even offers click stops, but it is a bit on the expensive side.
As the lens is a block focus design without floating elements you can try your luck with a cheaper adapter (these are usually a bit too short), it shouldn't hurt the image quality and will only be less pleasant to use.
Adapting Nikon lenses to Sony does not work as great as e.g. Canon EF lenses, best have a look at this article for further reference.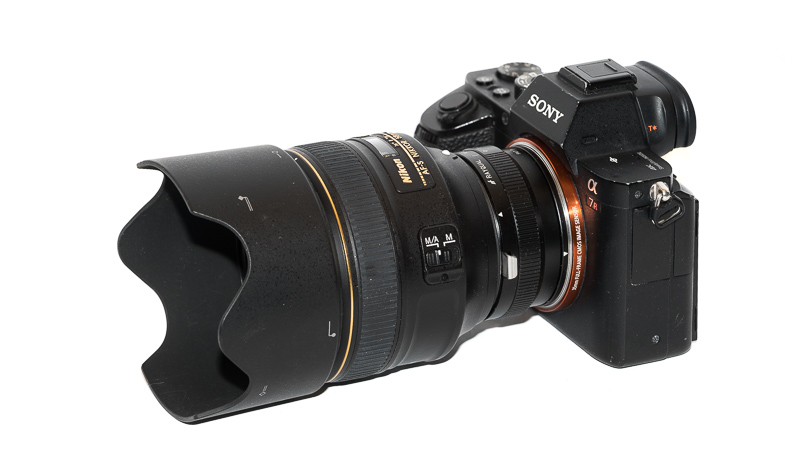 A pretty bulky plasticky bayonet-style lens hood is also part of the package, it can be mounted reversed for transport.
Vignetting
light falloff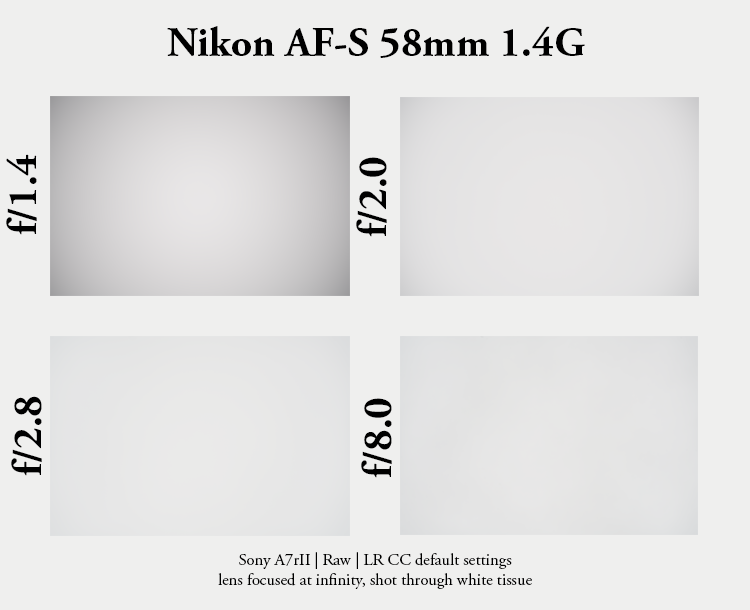 Wide open the light falloff amounts to roughly 1.9 EV, stopped down to f/2.0 this improves to only 0.8 EV, stopped down to f/2.8 it is already negligible with 0.4 EV. There is no measurable improvement on stopping down further.
The performance here is pretty good and might be the best of any f/1.4 lens that I have reviewed so far. You can either correct this in Lightroom or directly in camera. There is a Lightroom profile available for this lens but you have to pick it manually.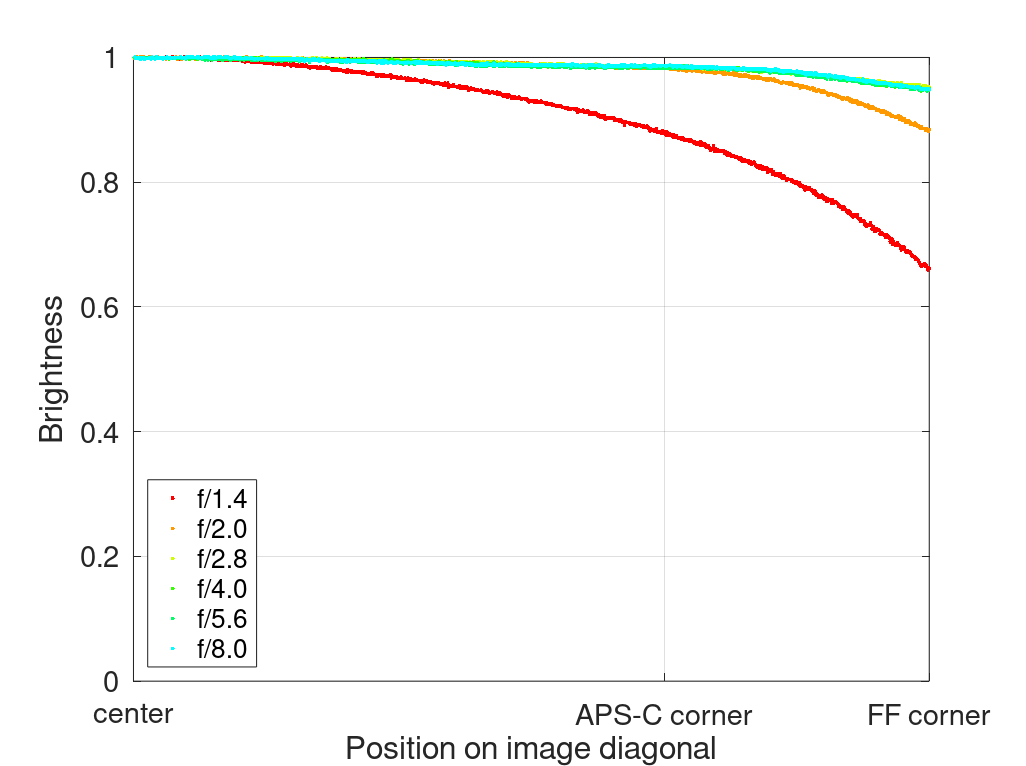 It is recommended to have a look at this article first to get an idea how this brightness graph works.
optical vignetting

Fast lenses usually show a noticeable amount of optical vignetting. Without going too much into technical details optical vignetting leads to the truncation of light circles towards the borders of the frame.
In the center of the frame almost every lens will render a perfect circle, but only lenses with very low optical vignetting will keep this shape in the corners.
So in the following comparison we move from the center (left) to the extreme corner (right) and see how the shape of the light circle changes.
I consider this performance average for a lens with these parameters. It is similar to what we get with lenses like the Zhong Yi Mitakon 50mm 0.95 II and III or the Sigma 40mm 1.4 Art.
The shots were taken at 0.8 m focus distance, you may get slightly different results at other distances.
Sharpness
infinity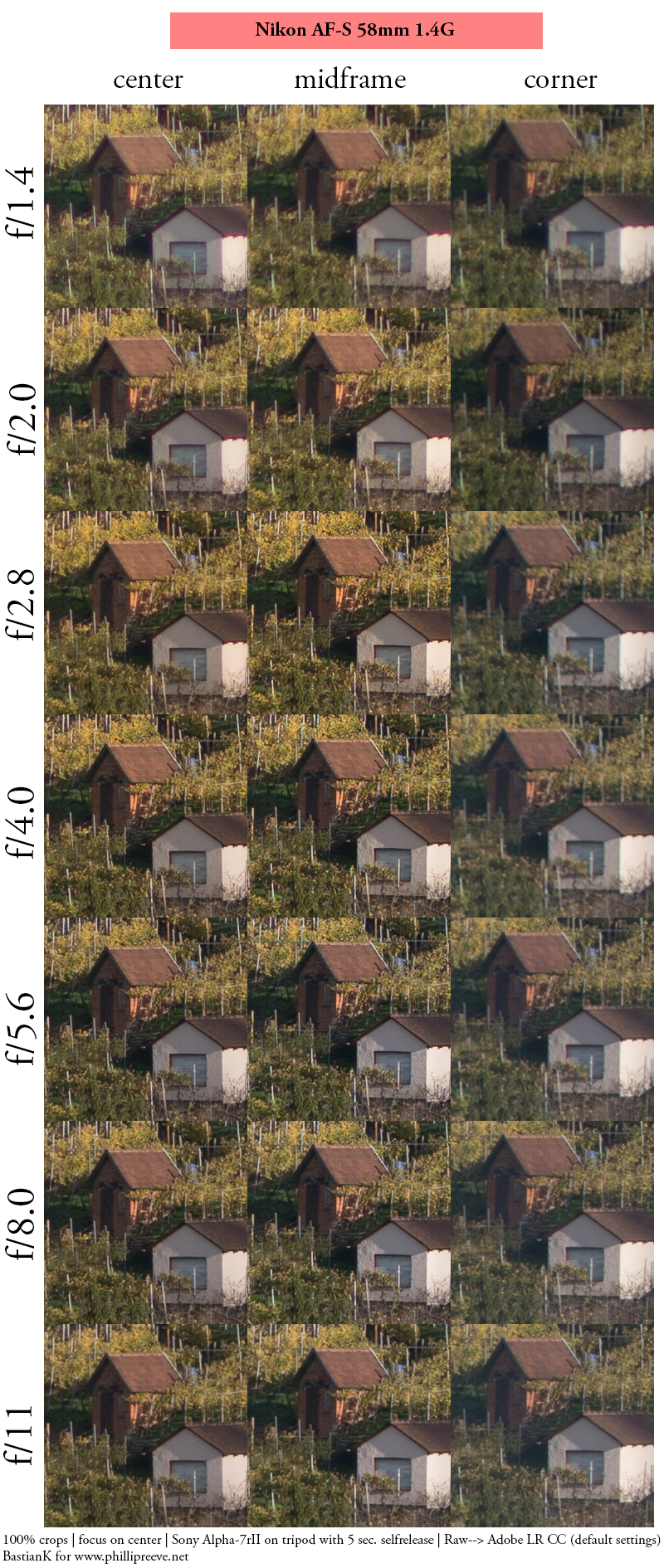 In the center the resolution at infinity is okay at f/1.4, but we can see quite a bit of glow (spherical aberration) and also purple fringing. The midframe is a bit softer and ther corners even more so, but depending on the subject may still be usable.
Center and midframe improve significantly on stopping down to f/2.0 and show even fine detail from f/2.8 onwards.
The corners are always less contrasty which is also reflected in the lens' mtf graphs and furthermore suffer a bit due to field curvature.
As you can see in the corresponding section the lens also exhibits a slight focus shift which I did not adjust for in the graph above. This is probably the reason for the midframe looking slightly better at f/2.8 than the center.
Best use the lens at working aperture, especially between f/2.0 and f/4.0.
Stopped down the lens is certainly more than usable for infinity shooting, but this is not exactly what it was designed for.
portrait distance (1.6 m)

For portraiture it isn't so important how flat the field is, it is more interesting to see what the sharpness is like when focused at different parts of the frame to take field curvature out of the equasion.

This is what I did here, I refocused for every shot and aperture to get the best possible result at different locations in the frame (center, inner midframe and outer midframe).
Focus distance was roughly 1.6 m and the circle of the dollar bill is more or less the size of a human eye.
100% crops, A7rII
As we already know: at the maximum aperture there is a significant amount of spherical aberration. If you move away from the center you will also see the effects of other optical aberrations like astigmatism and coma.
The situation improves greatly on stopping down to f/2.0, so if you want a higher amount of details in your shots at these distances it might be a good idea to stop the lens down a bit.
By stopping down to f/2.8 you will get high resolution and contrast wherever you focus in the frame.
If you are using a camera with a lower megapixel count and/or you don't intend to print very large this should be less of an issue in the field though.
close (0.58 m, 1:7.7)

100% crops from center, A7rII, because of focus shift (see corresponding section) I refocused for every shot.
Similar to many other (especially fast) lenses without a floating elements design the performance wide open at the minimum focus distance ain't that great (unless you are after a dreamy look).
Stopping down to just f/2.0 improves the performance significantly and by f/2.8 you get very contrasty images with high resolution at the minimum focus distance.
Flare resistance
Nikon's Nano coating is pretty good at surpressing ghosts and keeping a decent amout of contrast in the pictures even if there are strong light sources in the frame. Indeed I found it hard to provoke ghosting with this lens, but veiling flare is another issue:
This is one of the lenses where using the lens hood actually makes a difference, as it is somewhat prone to show veiling flare with the sun outside the frame – despite the deeply recessed front element.
As I find the lens hood to bulky to carry I was usually using my hand to shade the lens which also worked okay.
Adapters can have a noticeable influence on the flare resistance of a lens, therefore you might get different results on a Nikon DSLR or when using a different adapter.
Coma
At the time of its release in 1977 the original Noct-Nikkor 58mm 1.2 had been advertised as a lens with above than average coma correction and in fact it easily surpassed other fast 50-58mm lenses of its time thanks to its hand-polished aspherical element.
When this 58mm 1.4G hit the market in 2013 its coma correction at wider apertures was already subpar, but in 2019 it most certainly is.
Between f/1.2 and f/2.0 there is strong coma. Stopping down to f/2.8 improves the performance significantly and by f/4.0 it starts to look good.
Also note that I focused on the corners for these shots, if you focus on the center the corners will look slightly worse.
In the end not a lens I would recommend for astrophotography at apertures wider than f/2.8 or better f/4.0.
100% crops from extreme corner, focused on corner, A7rII
Distortion
100% crops from corner, A7rII
The Nikon AF-S 58mm 1.4G shows a bit of barrel distortion. It is not excessive, but we have seen many lenses in this focal length range with less distortion. Nevertheless this is easily corrected in e.g. Lightroom.
Bokeh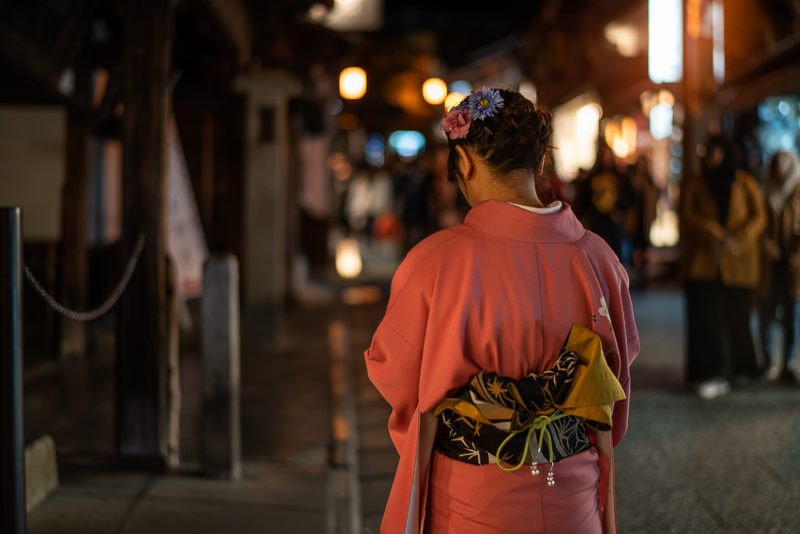 Only few ~50mm lenses feature a smooth bokeh rendering, but this is one of those that actually do. As we have seen in the sharpness and coma sections there is undercorrected spherical aberration at wider apertures which usually leads to a smoother bokeh rendering.
Close distance: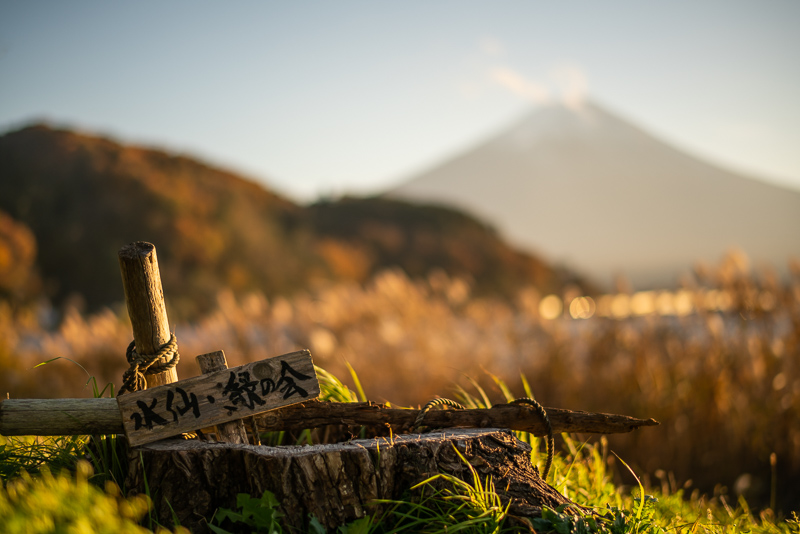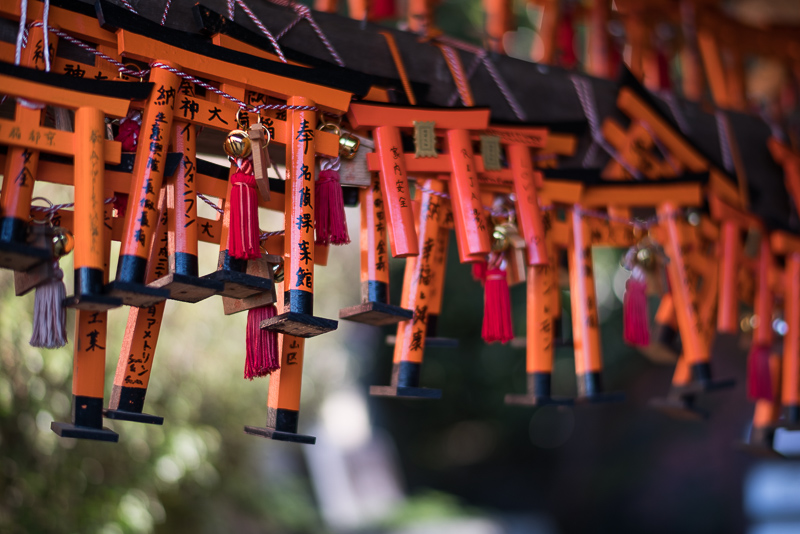 Mid distance: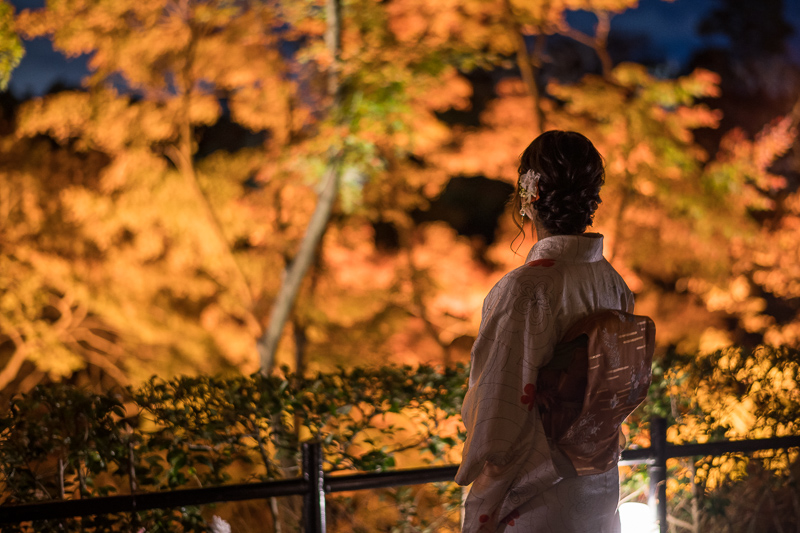 Longer distance: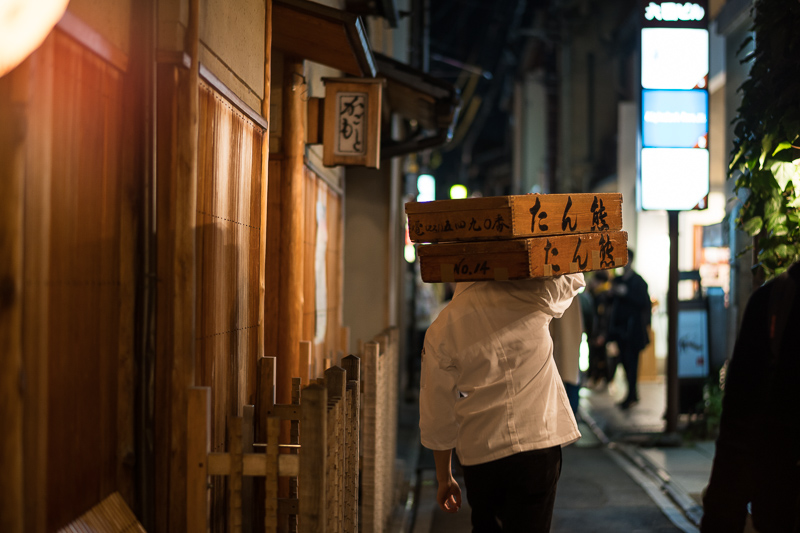 Like most lenses bokeh is less good at longer focus distances. At such distances – with a complex background under harsh lighting – you can also get busy and distracting bokeh: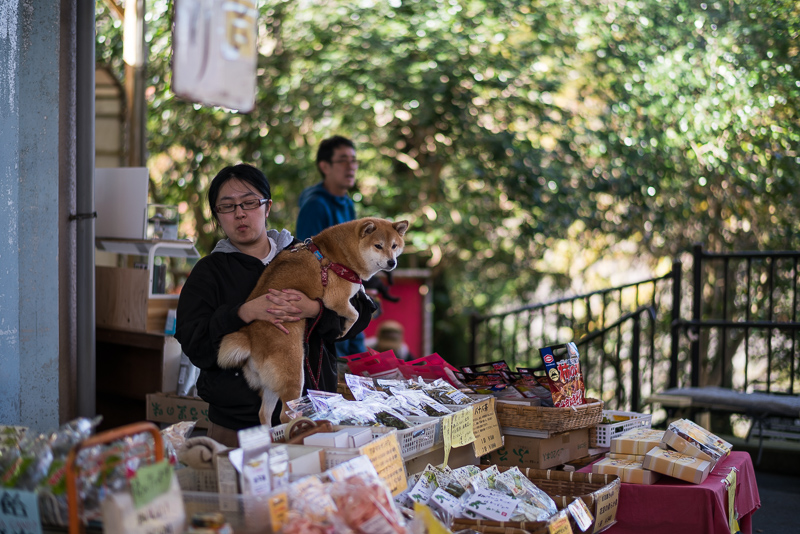 The Nikon AF-S 58mm 1.4G is also not completely free of onion rings, but only in very few scenarios they were actually visible:
All in all, I think in most situations the Nikon AF-S 58mm 1.4G renders a smooth and pleasing bokeh.
Sunstars
The Nikon AF-S 58mm 1.4G features 9 rounded aperture blades which are not exactly perfectly aligned and also rounded at wider apertures. From f/1.4 to f/2.8 there are no real sunstars and they are still a bit fuzzy and frayed between f/4.0 and f/8.0. At f/11 and f/16 you get nice 18-stroke sunstars though.
If you want to know more about the sunstar rendering of different lenses have a look at this article.
You can also see the high amount of spherical aberration at f/1.4 very well here (big circle around point light sources with pink rim).
50% crops from center, A7rII
Chromatic aberration
lateral
100% crops from corner, A7rII
The correction of lateral CA is really good: there are only very minor lateral CA visible that are easily corrected either in camera (for Jpegs) or in a raw developer like Lightroom by one click.
longitudinal
Despite the high amount of spherical aberration (which usually helps to mask the longitudinal CA a bit) you can clearly see the green outlining behind and magenta outlining in front of the focal plane. This is slighty reduced at f/2.0 and greatly reduced at f/2.8 (see focus shift section).
The performance here is clearly inferior to that of the half-a-stop faster Voigtlander 50mm 1.2 Nokton E.
In very demanding scenes like the one below you can spot loCA even in smaller prints, so the performance is similar to the Sony FE 55mm 1.8 ZA.
Focus shift
50% crops, A7rII
When stopping down the plane of optimal focus slightly shifts to the back, so you have to focus a bit closer for best performance. I recommend focusing at working aperture with this lens to get best results.
Alternatives
Auto focus
Samyang 50mm 1.4 AF:
This lens seems to render a very smooth bokeh as well and also shares some of the other optical aberrations like longitudinal CA. Unfortunately we haven't been super successful with Samyang's AF lenses for E-mount so far: we regularly encountered high sample variation and sometimes even camera freezes. Therefore be sure to buy with a return option.
buy from Amazon.com | Amazon.de | B&H for 479$ (affiliate links)
Sony FE 50mm 1.4 ZA:
Many people like this lens for its look, but – without having done a direct comparison – I think it is a different look: the Sony shows higher contrast and the backgrounds might not be as smooth. It is also sharper at wider apertures, especially off center.
buy from Amazon.com | Amazon.de | B&H for 1498$ (affiliate links)
Sigma 50mm 1.4 Art:
Very sharp, decently priced, a bit heavy and bulky, high contrast, bokeh not as smooth.
buy from Amazon.com | Amazon.de | B&H for 849$ (affiliate links)
Canon EF 50mm 1.2L USM:
Despite a different focal length and maximum aperture this looks like it shares many aspects with the Nikon lens reviewed here at first sight, especially the dreamy look wide open and the undercorrection for longitudinal CA and coma. Without having done a direct comparison I am not sure which lens has the nicer bokeh rendering at the end of the day though.
buy from Amazon.com | Amazon.de | B&H for 1269$ (affiliate links)
Manual focus
Voigtlander 50mm 1.2 Nokton E:
In terms of bokeh I think this lens gives a very similar look. It is only manual focus though and the corners show more vignetting. It is way more fun to use this lens on a Sony camera than the Nikon AF-S 58mm 1.4G due to the proper focus and aperture rings.
buy from CameraQuest | B&H | Robert White | amazon.com | ebay.com | ebay.de for 1099$ (affiliate links)
Zhong Yi Mitakon 50mm 0.95 II or 50mm 0.95 III:
If all you are after in a 50mm lens is smooth bokeh rendering you should also have a look at these lenses. But be aware: they are big, heavy and the flare resistance as well as across frame sharpness and coma correction are worse.
buy from amazon.com | amazon.de | B&H | ebay.com | ebay.de for 799$ (affiliate links)
Zeiss Loxia 50mm 2.0:
It came down in price a bit since release and especially used is more affordable these days. I consider this being one of the best choices for stopped down landscape or achitecture photography, so if you are not interested in a faster aperture or nicer bokeh this may be worth a look.
buy from Amazon.com | Amazon.de | B&H for 949$ (affiliate links)
Conclusion
good

smooth bokeh

sharpness and contrast starting at f/2.8

correction of lateral CA

light falloff

average

sharpness and contrast at f/1.4 (dreamy look)
flare resistance
distortion
size/weight
build quality

not good

coma correction (f/1.4 to f/2.0)

correction of longitudinal CA

focus shift

price
The Nikon AF-S 58mm 1.4G actually shares one important aspect with the Voigtlander 50mm 1.2E and the Sony FE 85mm 1.4 GM: undercorrection of spherical aberration at maximum aperture.
This reduces sharpness and contrast, but leads to a smoother, more pleasing blur which is what I (and many other) praised those two lenses for in the past.
So, if we consider these two lenses a success, why is this 58mm 1.4 often considered a complete failure? I see 3 possible reasons for this:
Timing
The lens was released almost simultaneously with the Zeiss Otus 55mm 1.4 and a bit later the Sigma 50mm 1.4 Art followed. Both bigger and heavier retrofocus designs with higher resolution and contrast and better correction of most optical aberrations.
Price and build quality
The price was (and still is) simply too high compared to other high end "50s" and by no means reflected by the mediocre build quality.
Marketing
This I think is the most important one. Some lens designer at Nikon designed a portrait lens with extremely smooth and pleasing blur, but instead of using this as a sales pitch by showing the smooth transitions in comparison to other 50mm lenses someone decided to market it as a "Noct"-successor. Unfortunately the Noct 58mm 1.2 is famous for its coma correction and not for smooth bokeh rendering, so this 58mm 1.4 showing worse coma correction than the Noct obviously put everyone into astrophotography off. At the same time most of the wedding photographers (who rarely care about coma correction and astrophotography) were given no reason to get this lens over the much cheaper AF-S 50mm 1.4G by the marketing department.
In recent years we have seen quite a few modern lenses with a design optimized to yield a pleasant bokeh rendering over maximum sharpness: not only the aforementioned Voigtlander 50mm 1.2 E Nokton and Sony FE 85mm 1.4 GM, but also the latest Sigma primes 35mm 1.2 Art and 45mm 2.8 C.
So we might conclude, that in 2013 the Nikon AF-S 58mm 1.4G was actually ahead of its time.
This does not take away from some of the slip ups though: the high price, mediocre build quality, bad coma correction and high amount of longitundinal CA.
For Sony users I would rather recommend getting the Voigtlander 50mm 1.2 E, if you can live without autofocus. If you can't the Samyang 50mm 1.4 AF may be the lens featuring a similarly smooth bokeh. The Sigma 50mm 1.4 Art and Sony FE 50mm 1.4 ZA, they are both sharper lenses, but with a different, more contrasty look.
The Nikon AF-S 58mm 1.4G is an expensive low volume lens, just like the Noct Nikkor 58mm 1.2 before. So let us see whether it will also be a highly sought after, rare and expensive lens 20 years from now…
You can usually find the Nikon AF-S 58mm 1.4G on amazon.com/amazon.de, B&H or ebay.com/ebay.de for about $1450/1569€ (affiliate links)
Sample Images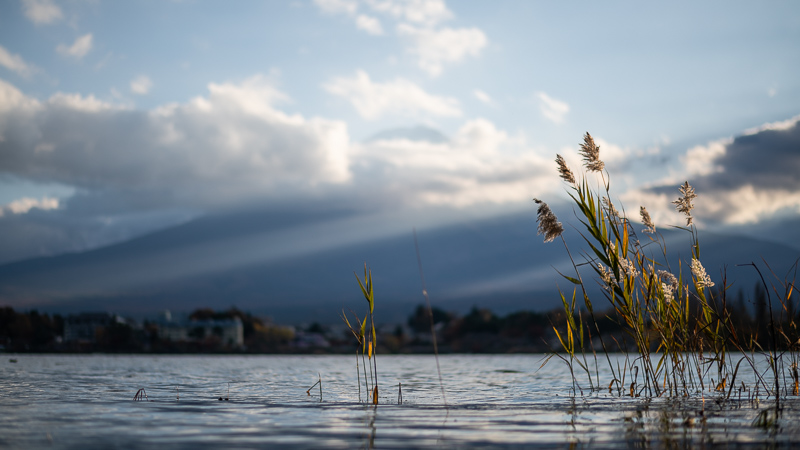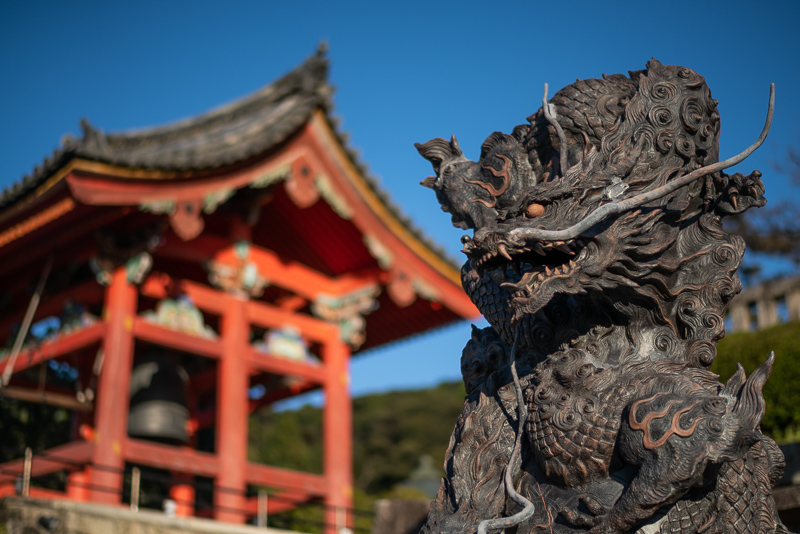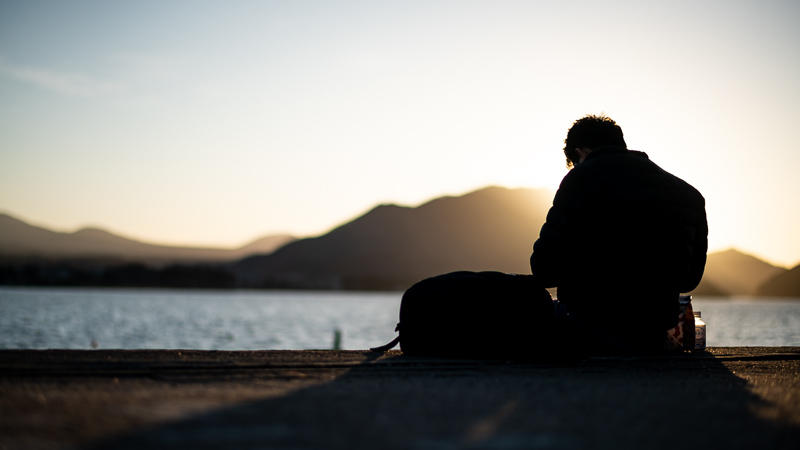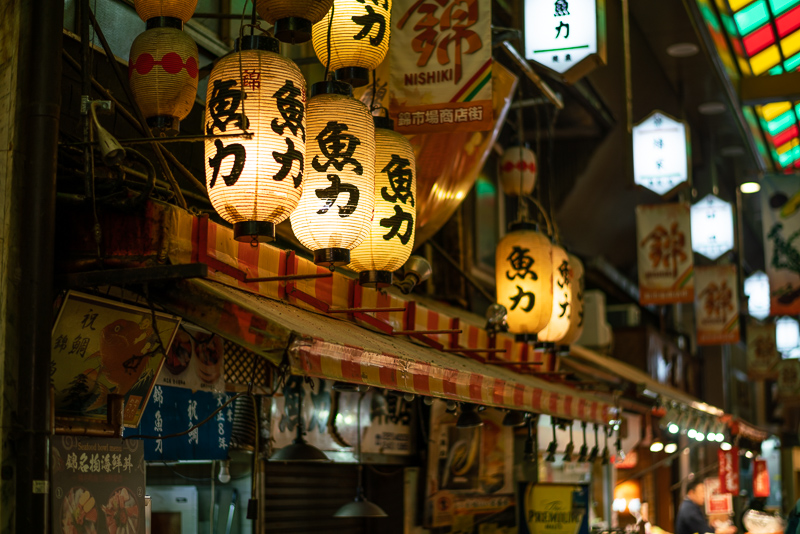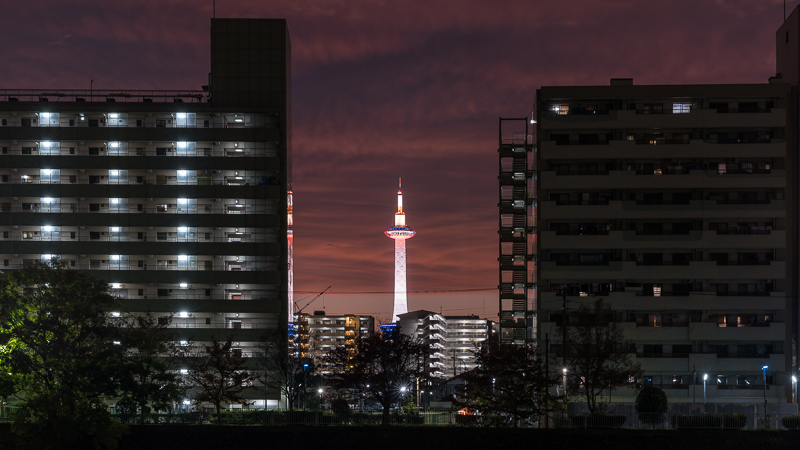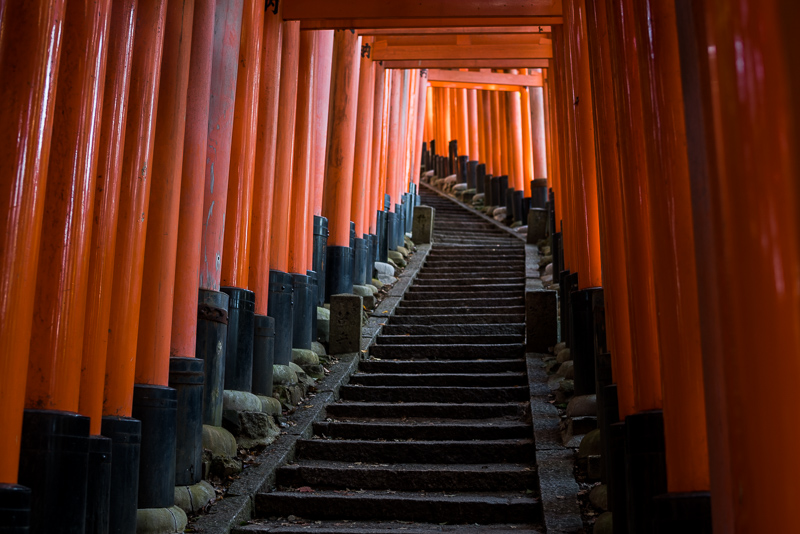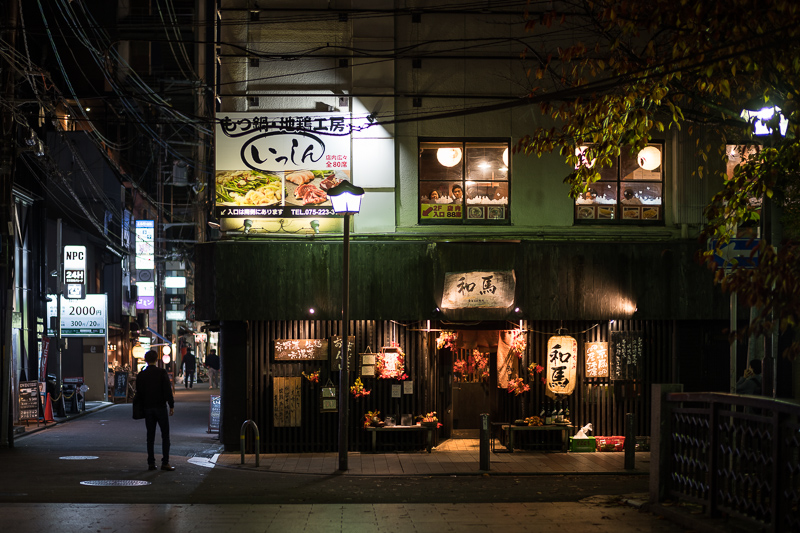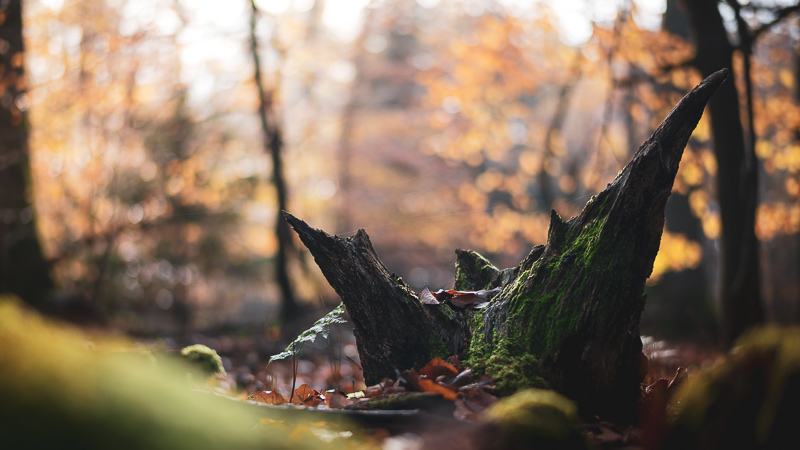 Most of the sample images in this review can be found in full resolution here.
Further Reading
Support Us
Did you find this article useful or just liked reading it? Treat us to a coffee!


via Paypal
The following two tabs change content below.
My name is Bastian and I am your expert here when it comes to ultra wide angle lenses, super fast portrait lenses (ranging from a 50mm f/0.95 to a 200mm f/1.8) and I also have reviewed way too many 35mm lenses. Don't ask me anything about macro or wildlife shooting though.