Introduction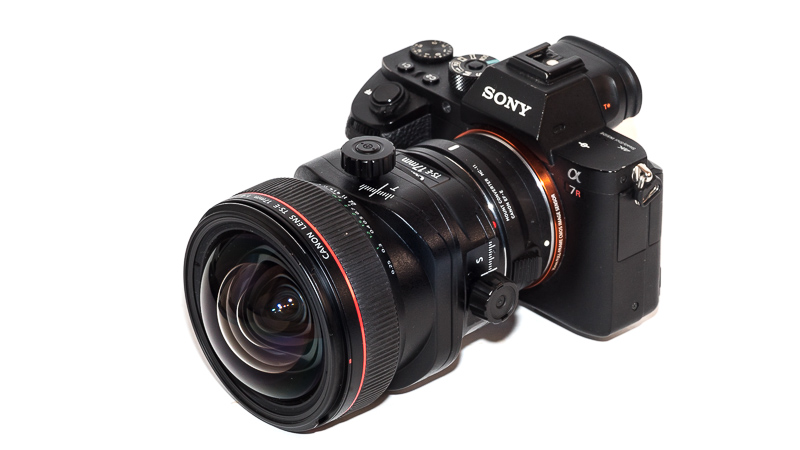 The Canon TS-E 17mm 4.0L is still the widest shift lens available ten years after it hit the market. We have seen many great ultra wide angle lenses for the shorter flange focal distances mirrorless cameras, so is there still a place in today's mirrorless world for this lens?
Sample Images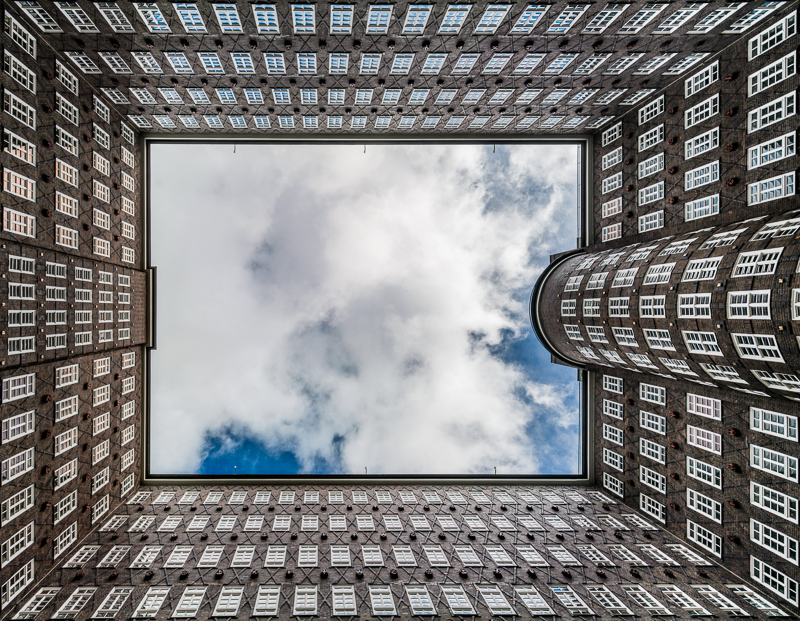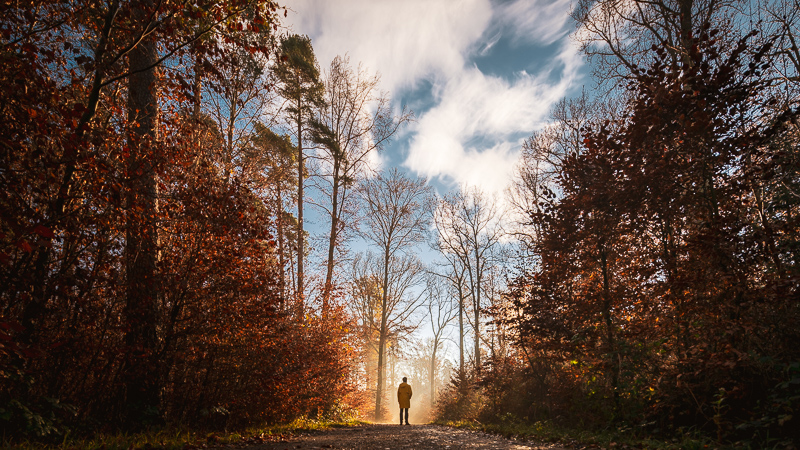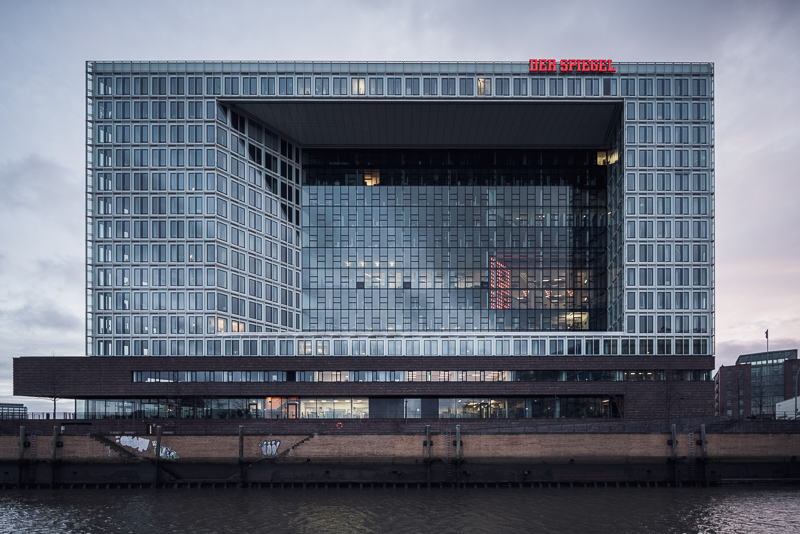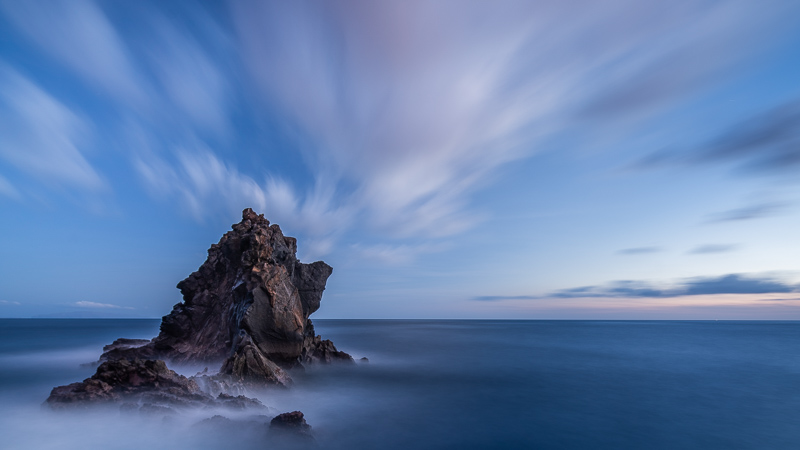 Most of the sample images in this review can be found in full resolution here.
Specifications / Version History
This lens was introduced in 2009 and is still the widest T/S lens available. Together with the Canon TS-E 24mm 3.5L II it was the first full frame T/S lens that can do any combination of Tilt and Shift without any modifications. It has the following specifications:
Diameter: 87mm (without cap)
Field of view: 104° (diagonally, unshifted)
Length: 107 mm (+adapter, without caps)
Weight: 830g (+adapter, without caps)
Filter Diameter: –
Number of Aperture Blades: 8 (slightly rounded)
Elements/Groups: 18/12
Close Focusing Distance: 0.25 m
Maximum Magnification: 1:7.1 (measured)
Mount: Canon EF
You may also have a look at the official page.
New this lens is still pretty expensive, you can buy it from amazon.com/amazon.de or B&H for $2150/2000€. I rather recommend getting a good used one, e.g. from ebay.com/ebay.de, they can be found starting at $1500/1400€ (affiliate links)

Handling / Build Quality
Regarding Tilt and Shift and what those can be used for best have a look at my article Working with Tilt/Shift lenses.
As said before this lens has two points of rotation so you can set any combination of tilt and shift, as you can also see in the following pictures:
The focus ring runs smooth and without slack but the resistance is a little lower compared to e.g. the Voigtlander E-mount lenses (this may be due to my sample being a used one).
The focus ring travels ~80° from the minimum focus distance (0.25m) to infinity. This is not a very long throw but taking into account the short focal length I never ran into any problems focusing precisely.
For shift you have a locking knob on one side and an adjustment knob on the opposite side. These can be adjusted if you think they are too loose or too tight. The shift part can be rotated by 180° and has 30° click stops. When you fully shift your lens in every direction and take a picture at all the settings with a click stop this is the panorama you will get (for portrait orientation I had to move the camera and then I did not go through all settings again, hence the greyed out parts and not perfect overlap):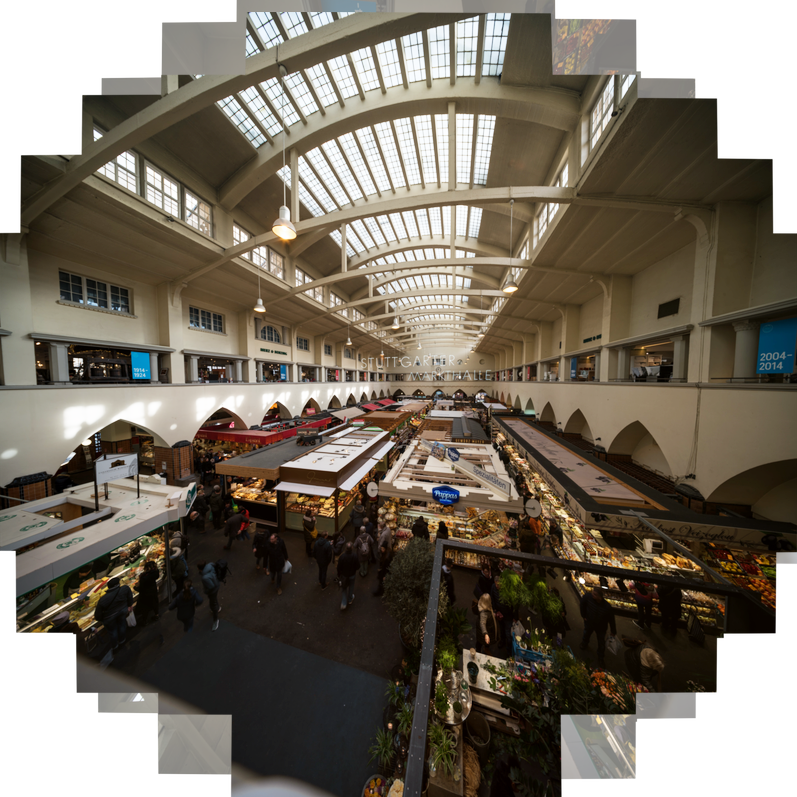 For tilt you have the same two knobs but an additional locking lever if you really want to make sure not to accidentally add some tilt to your images. The tilt part can be rotated by 90° and has one 45° click stop.
Compared to Canon's older T/S lenses the size of the knobs has been increased. It is possible to operate them when wearing winter gloves, but it is still not super easy (on the latest T/S lenses Canon further increased the size of the knobs).
There is a whole lot of glass in this lens and therefore it feels very dense. It is made from a mix of metal and high quality polycabonate. The markings seem to be only printed, not engraved.
There is no official hood available for this lens.
As this lens is a very complex ultra wide angle design I recommend using the Sigma MC-11 adapter (affiliate link) to get the best performance out of it. The metabones adapters I tried were all too short and lead to worse corner resolution.
Vignetting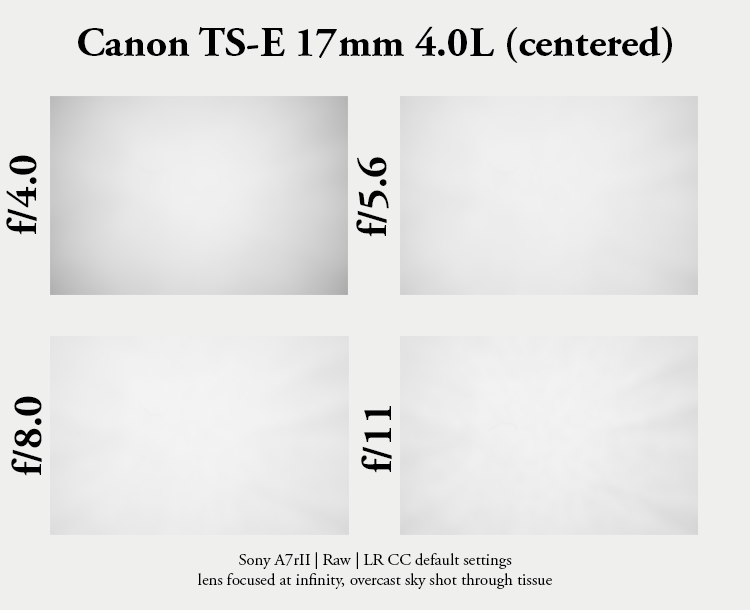 When using the the lens centered (unshifted) you are only using the central part of the lens, so vignetting should be less of an issue. Wide open there is vignetting of roughly 1.7 EV, stopped down to f/5.6 this improves to only 1.1 EV and stopped down to f/11 it is still around 0.8 EV. Compared to normal 17mm lenses this is probably best in class.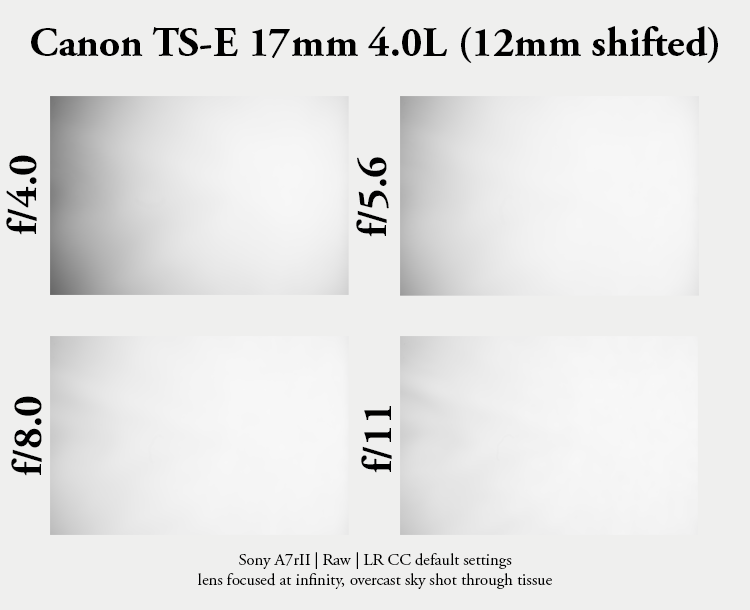 The results in the shifted area are of course very different. Wide open we are dealing with 3.3 EV in the most extreme corner. Stopped down to f/5.6 this improves to only 2.7 EV and stopped down to f/11 about 1.7 EV remain.
On the right side (which is in the actual center of the lens) you can also see very slight vignetting, it seems some internal parts are blocking the light a bit.
If you want to correct the uneven vignetting I can recommend using gradients in Lightroom.
Our method of determining the vignetting figures struggles a bit with lenses this wide (e.g. stopped down you can see wrinkles of the tissue).

Sharpness
infinity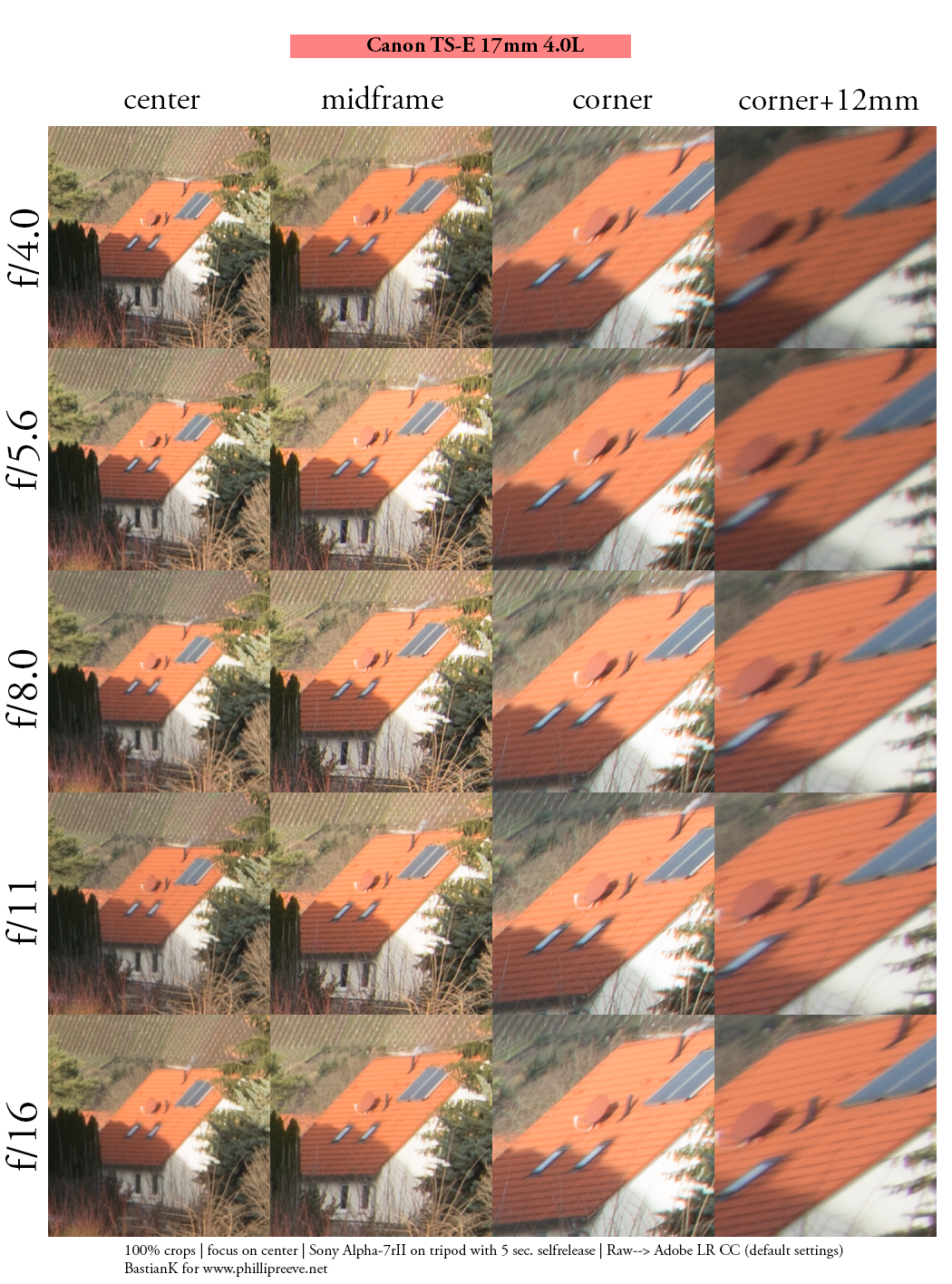 Center and midframe are really great from the maximum aperture. The corners gain a lot from stopping down to f/11. And the extreme corners when fully shifted never reach reach the resolution figures of the rest of the frame. It is advisable to stop down to f/11 or even f/16 when fully shifted for best across frame sharpness.
Not many other reviewers state which extreme corner they are looking at (see the panorama in the handling section). I am looking at the one furthest away from the center (32.3 mm, so the lens would need a 64.6 mm image circle, normal lenses have 43 mm).
For a lens this complex and wide the thick cover glass on the Sony sensor might have a negative impact on image quality, especially in the corners, so it is possible that it performs even better on a Canon camera or a Kolari modded Sony camera.
close (0.25 m, 1:7.1)

100% crops from center, A7rII
With the minimum focus distance of just 0.25 m you can get really close to your subject (so close that you are shading the subject with your lens). In the center the performance is pretty good already wide open, but you can also see the influence of focus shift (especially when comparing the f/5.6 and f/8.0 crops), see corresponding section further down.
If you place your subject close to the unshifted borders the resolution is quite okay, but when you fully shift the lens and place your subject near that extended border region the resolution never reaches really good levels, not even on stopping down considerably.
I noticed this behaviour on similarly wide lenses like the Voigtlander 10mm 5.6 or Laowa 10-18mm 4.5-5.6. It seems to be quite the task (maybe an impossible one?) to correct lenses this wide for all distances at once.
Flare resistance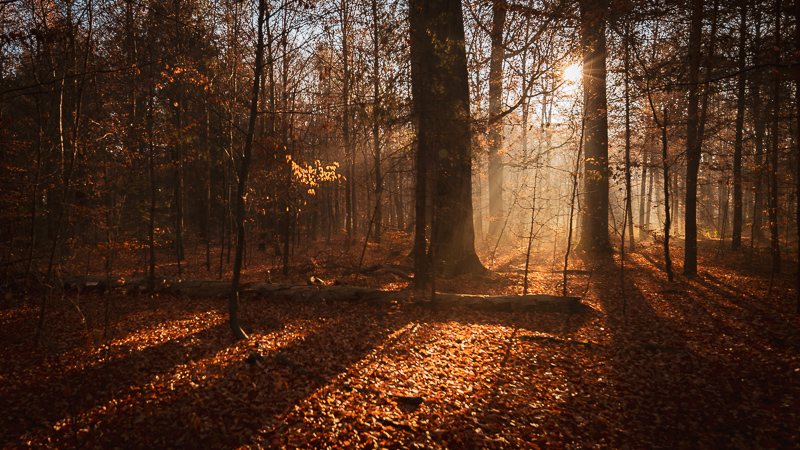 This lens has one of the most bulbous front elements you can find, therefore I expected really bad flare resistance. Whilst in some extreme situations you can catch serious ghosts (see below) it is actually not that bad, certainly comparable to lenses like the Nikon AF-S 14-24mm 2.8G or the Samyang 14mm 2.8 MF.
Coma
Coma correction in the unshifted extreme corner is quite good already wide open but improves noticeably on stopping down to f/5.6 or further.
Sony A7rII, 100% crop extreme corner unshifted
The extreme corners when fully shifted are another story, coma does not go away completely even when stopping down to f/11. But remember we are actually looking at the extreme corner equivalent to that of a 10.2mm lens, the two 10mm lenses I know look even worse.
Sony A7rII, 100% crop extreme corner shifted
Distortion
With T/S lenses distortion is pretty hard to correct, but luckily the distortion is really low here, even in the shifted areas. But mind you, it is not zero, so in critical cases you might have to use the warp function in Photoshop to fully correct it.
Bokeh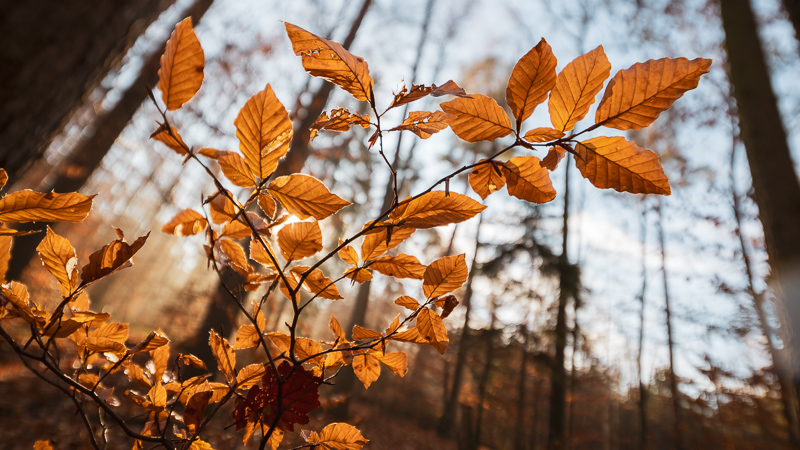 A maximum aperture of f/4 at 17mm doesn't sound too exciting when it comes to bokeh, but as you can focus pretty close (0.25m) with smaller objects you can certainly create some pleasing background blur.
Furthermore you can use the tilt function to get some bokeh in your shots. On the left hand side of the sample below you can see the background bokeh which is reasonably smooth. On the right hand side you can see the foreground bokeh, which is not all that great. More on this topic in my Working with Tilt/Shift lenses article.
Sunstars
Canon is using 9 rounded aperture blades for most of their recent lenses. This one is still using 8, which was the standard for non tele Canon L lenses for a few decades. For sunstars this is good news, they are well defined between f/11 and f/16. If you want to know more about sunstar rendering of different lenses have a look at this article.
100% crops from center, A7rII
Chromatic aberration
lateral
100% crops from 12mm shifted extreme border, A7rII, f/8

The Canon TS-E 17mm 4.0L has very little lateral CA for a lens this wide. Lightroom is doing a pretty good job at removing the rest of it with the auto correction.
longitudinal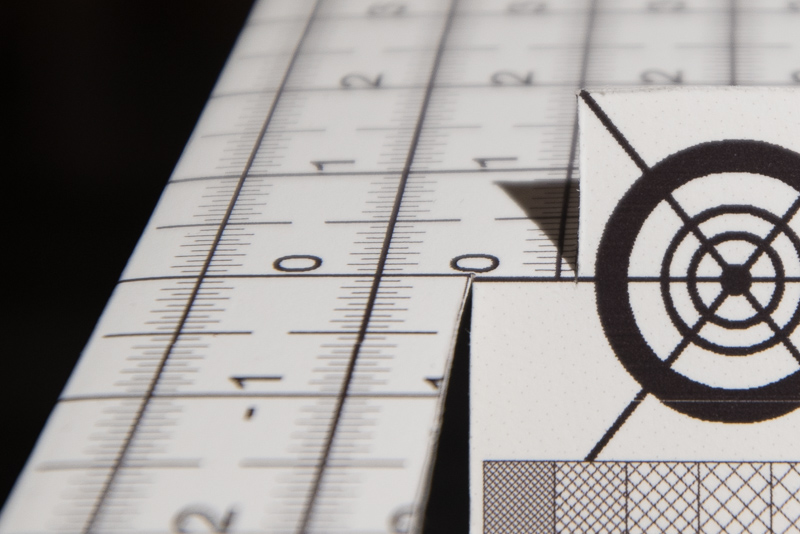 In close up scenarios there are no longitudinal CA visible.
And also purple fringing is completely absent: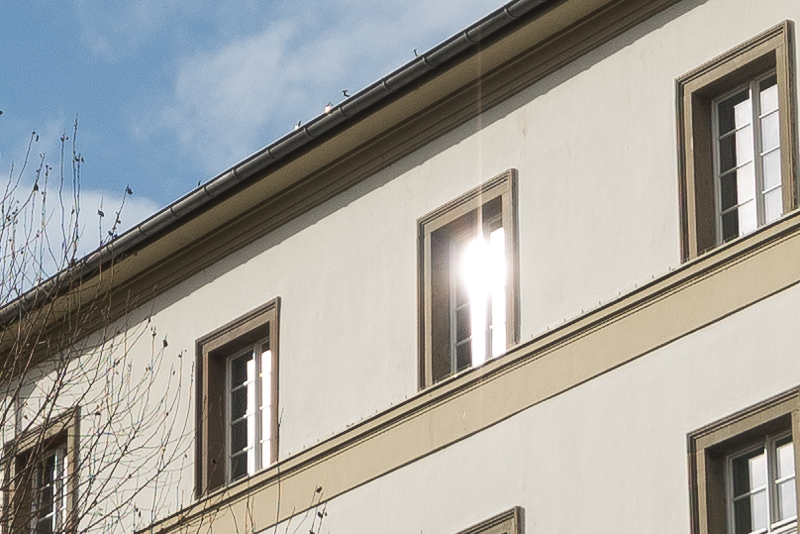 Focus shift
50% crops, A7rII
When stopping down the plane of optimal focus shifts to the back when working near the minimum focus distance. Stopped down focusing is not an easy task because of the electronic diaphragm (I got word you can set the newer metabons adapters to offer working aperture with these TS-E lenses).
This lens is optimized for infinity shooting (where I did not manage to find a noticeable amount of focus shift) and I doubt many people will buy this lens to use it near the minimum focus distance, so I don't think this is a big deal, but should nevertheless be noted.
Use with teleconverters
While not officially supported you can mount Canon's 1.4x and 2.0x teleconverters turning this lens into a 24mm f/5.6 or 35mm f/8.0 lens. I am not sure how useful this is on the high resolution bodies we have now though.
Alternatives
Laowa 17mm 4.0 (Laowa 12mm 2.8 Zero-D on Magic Shift Converter):
This does not tilt and only offers 10mm shift instead of the 12mm of the Canon lens reviewed here. It is slightly worse optically but you have the benefit of being able to use it as a 12mm 2.8 for e.g. astrophotography. In terms of weight it is quite comparable.
Voigtländer 10mm 5.6 Hyper Wide Heliar E:
This is even slightly wider than a stitched pano taken with this T/S lens, but it is optically worse in terms of resolution, vignetting and CA. Flare resistance is slightly better though and it is significantly more compact.
Laowa 10-18mm 4.5-5.6:
At the 10mm setting this is even slightly wider than the aforementioned Voigtlander. It is worse in terms of resolution, contrast, vignetting, flare resistance and CA, but it is quite versatile and very compact.
Irix 11mm 4.0:
I have no personal experience with this one. From what I have seen so far the flare resistance of these wide Irix lenses is so bad that I am not interested in trying these.
Canon EF 11-24mm 4.0L
I have no personal experience with this one. Very expensive brick of a lens.
Nikon PC-E 19mm 4.0E ED:
Nikon's very late answer to Canon's TS-E 17mm 4.0 and maybe the widest PC-E lens one can make for the narrow F-mount.
I haven't tried it yet, but it is less wide and bloody expensive (3500$, add another 500$ for an electronical adapter to control the aperture).
Conclusion
good

sharpness and contrast

correction of lateral and longitudinal CA

distortion

sunstars

average

coma correction
flare resistance
build quality
vignetting
price

not good

size/weight

focus shift at close distances
This lens has primarily been designed for architecture and landscape photography at longer distances and unshifted it does a good job at delivering crisp images on the 42mp sensor. Field curvature (which is present on the Laowa 17mm 4.0) is pretty much a non issue as well.
You really need to look at the corners when fully shifted to see it struggle on today's high resolution sensors, here stopping down to f/11 is advisable for best performance.
But fully shifted we are talking about the field of view equivalent to that of a 10.2mm lens and the TS-E 17mm 4.0L still looks noticeably better than the two 10mm lenses that I tried.
Flare resistance can be an issue, but is still in line with other lenses that have a bulbous front element (here the Nikon PC-E 19mm 4.0E might fare better, being 10 years younger and featuring nano coating).
This is not a lens for beginners though. It is a very complex optical instrument which allows you to do things no other lens can do, but there is a (sometimes steep) learning curve before you are able to make fully use of it.
While I took a few of the samples here handheld, most were taken from a tripod, which is advisable if you want to set precise tilt or shift settings (or take a shift panorama). Further taking into account the size and weight that comes with it, this is a lens you will only bring when you know you need it.
Considering the complexity and uniqueness of this lens, I think this is one of the few lenses where the (used) price you have to pay for it is lower than its actual value. For mine I paid about 1300€. Whilst this is obviously not cheap, I consider this pretty good value. Especially compared to Nikon's less wide PC-E 19mm 4.0, which will set you back 3500€/$3400 (new, not yet available used).
When you need it and you know how to use it this lens is a pure joy for architecture and landscape photography.
In architecture photography I rarely want the horizon in the center, so with normal lenses I almlost always have to tilt the image in post.
With this lens it is simply a more natural process, as you can set the final framing on scene and don't have to guess what parts of the frame will get lost and how the perspective will change when tiling in post.
New this lens is still pretty expensive, you can buy it from amazon.com/amazon.de or B&H for $2150/2000€. I rather recommend getting a good used one, e.g. from ebay.com/ebay.de, they can be found starting at $1500/1400€ (affiliate links)
Sample Images
Shift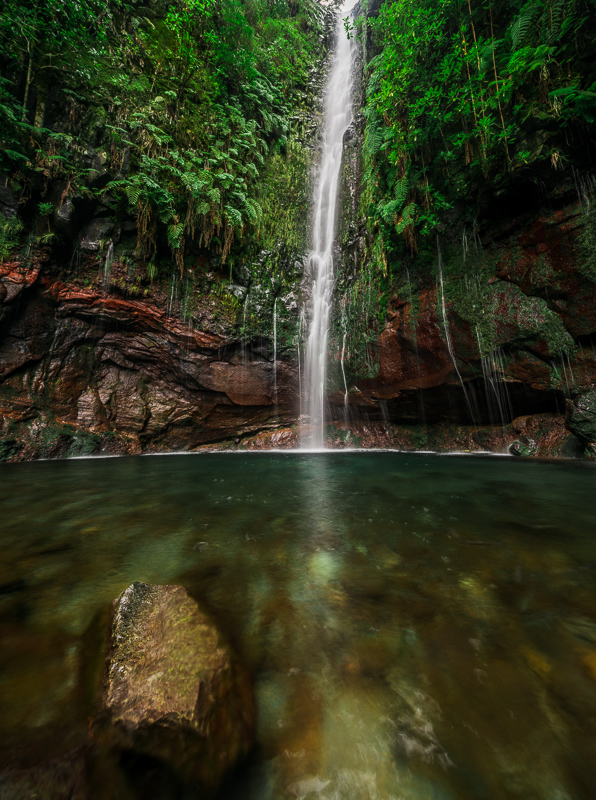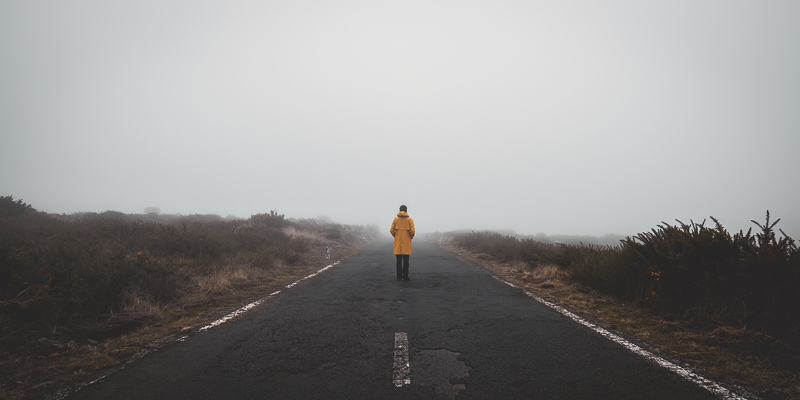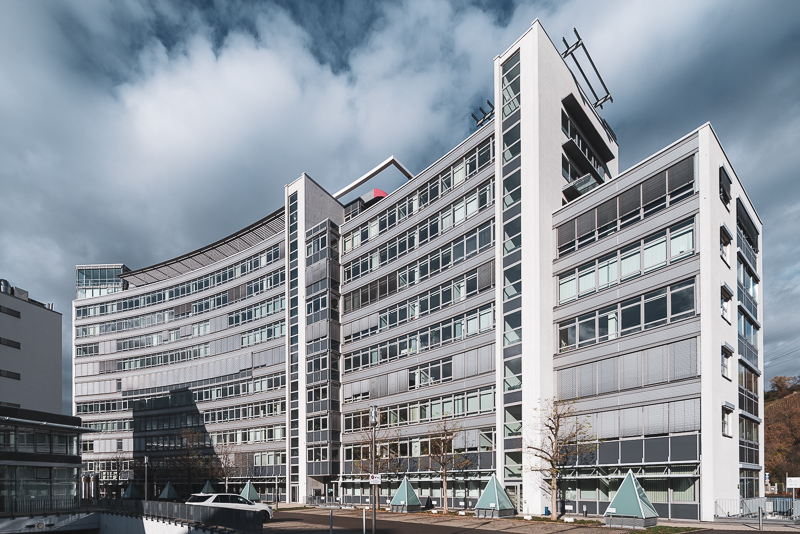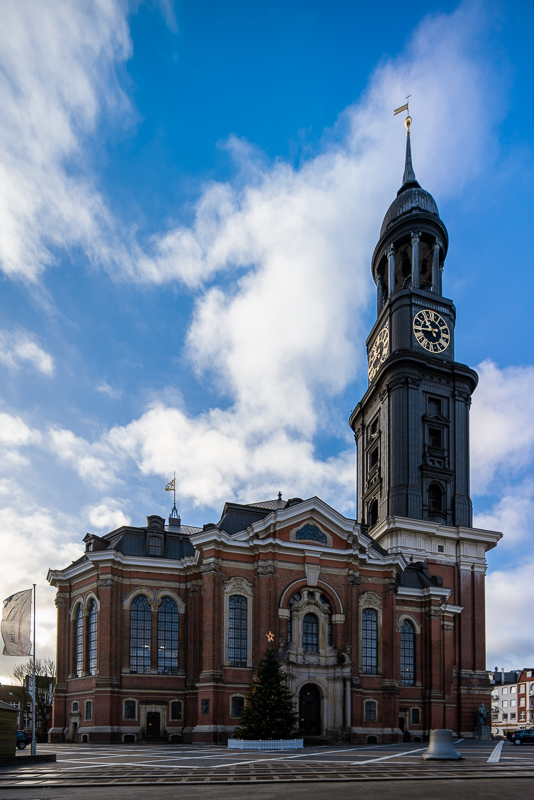 Tilt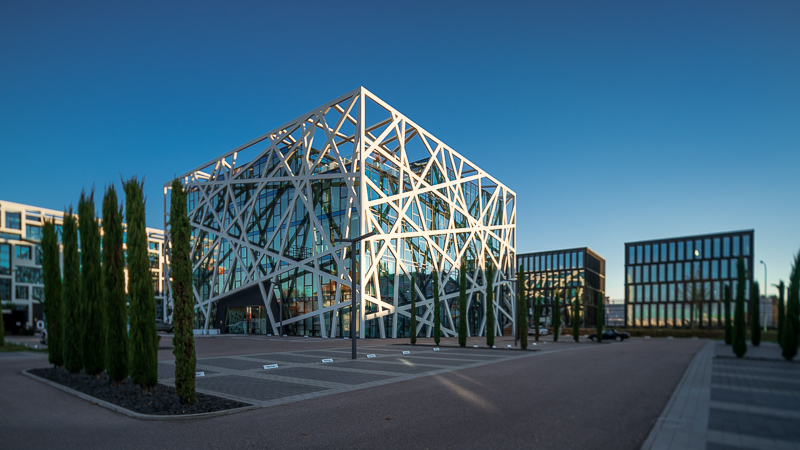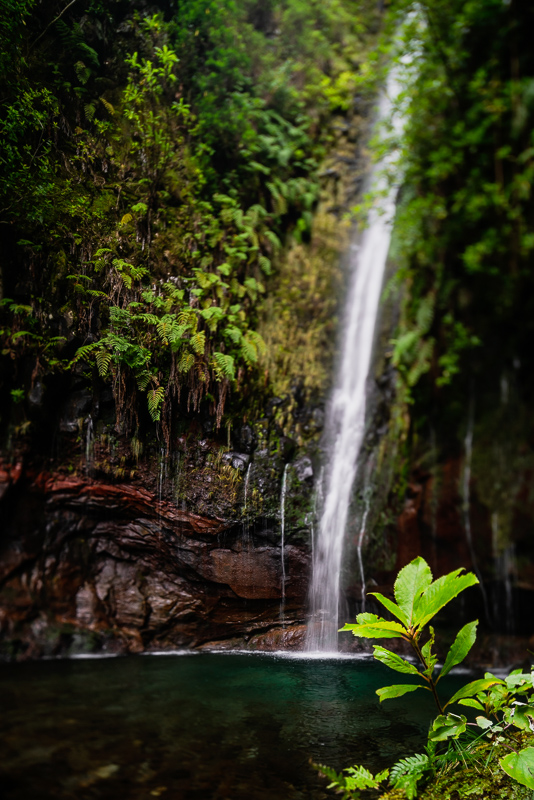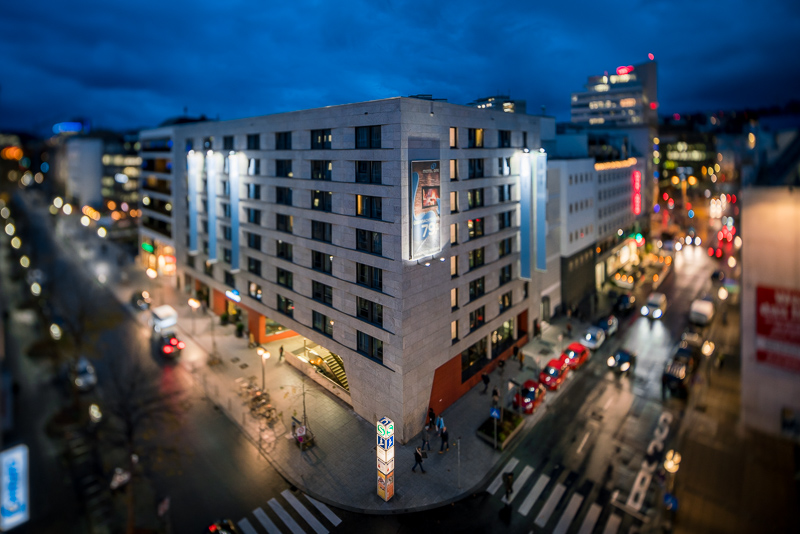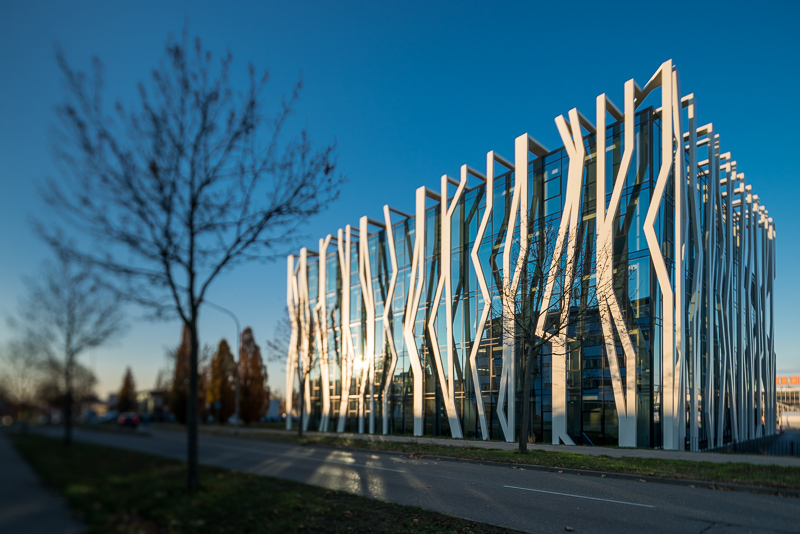 Most of the sample images in this review can be found in full resolution here.
Further Reading
Support Us
Did you find this article useful or just liked reading it? Treat us to a coffee!


via Paypal
The following two tabs change content below.
My name is Bastian and I am your expert here when it comes to ultra wide angle lenses, super fast portrait lenses (ranging from a 50mm f/0.95 to a 200mm f/1.8) and I also have reviewed way too many 35mm lenses. Don't ask me anything about macro or wildlife shooting though.