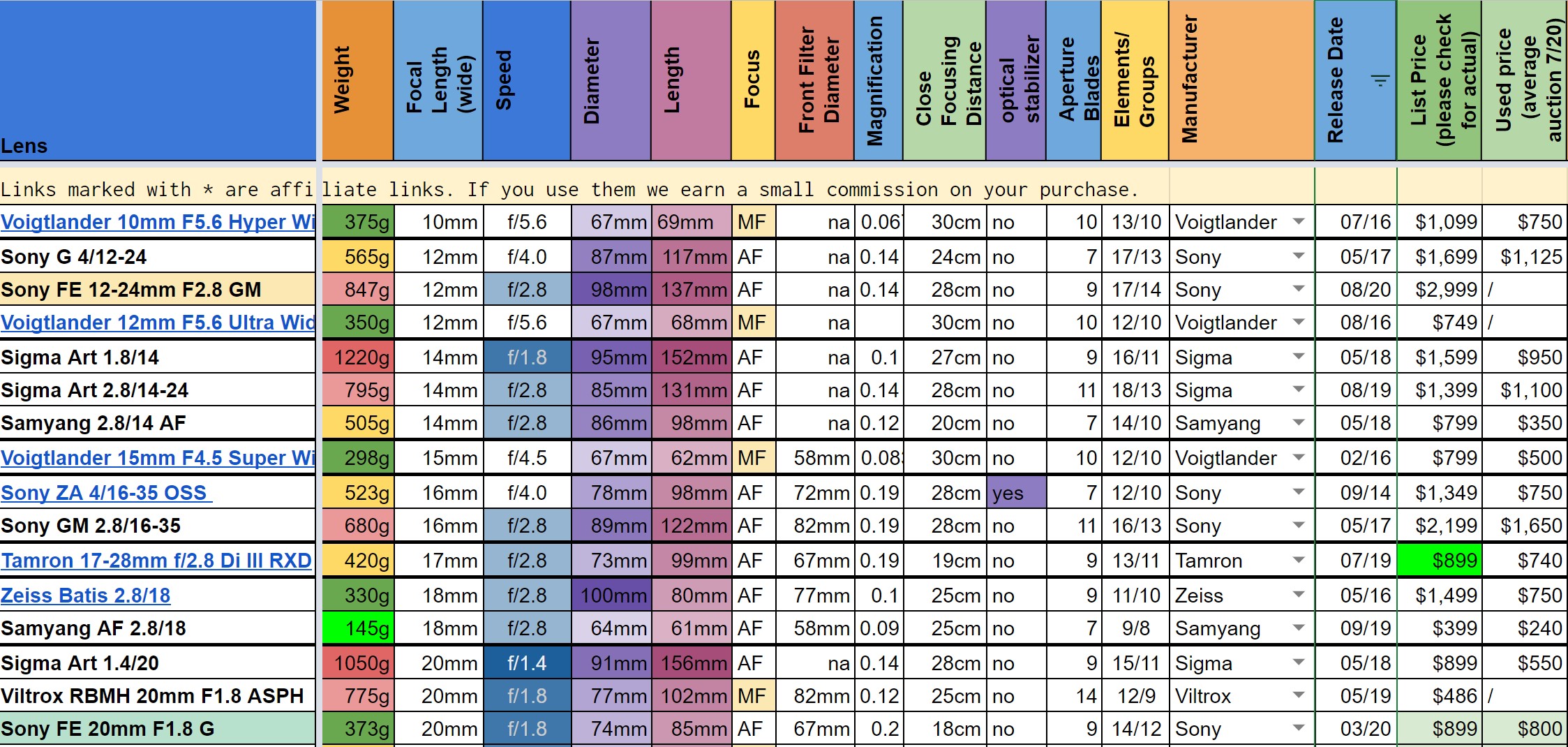 I just wanted to let you know that I just updated used prices on the FE list. It was interesting to see that over 11 months many lenses became a lot cheaper (especially Zeiss branded lenses but also most Sigma Arts) while many others stayed very stable.
The following two tabs change content below.
I have two hobbies: Photography and photographic gear. Both are related only to a small degree.
Latest posts by Phillip Reeve (see all)