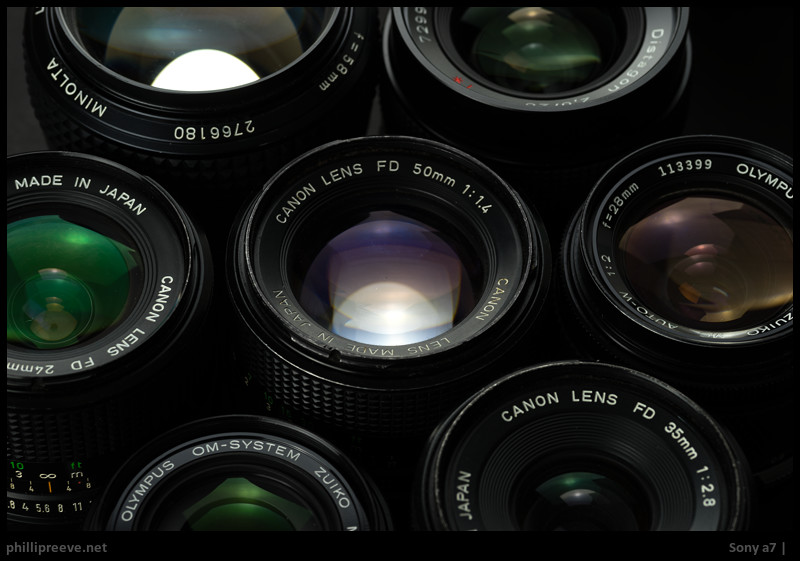 You can easily spend a fortune on lenses for your Sony E-mount camera but you don't have to. These lenses all cost less than $499 and give you great image quality on your a7/a7II/a7III/a7rII-series camera.
For each lens we have summarized the defining strengths and weaknesses. We hope this will make it easier to decide for yourself, if the lens could fit your needs. Please make sure to check out our in-depth reviews for a much more detailed discussion of each lens.
There are certainly other lenses which would deserve a spot in this list but we only include lenses we have used ourselves, so please don't take it personal if we haven't included your favorite lens.
Last Update: November 2019
If you purchase the lens through one of the affiliate-links in this article we get a small compensation with no additional cost to you
Voigtlander 5.6/12 M39
Compared to the DSLR lenses (like the Samyang 14mm 2.8) this lens is ridiculously small. This is a lens that will always easily fit into your bag, which is great if you not intend to shoot this wide on a regular basis. With the filter adapter it is even possible to use standard 77mm filters.
You should be aware of: The corners never reach excellent levels, huge vignetting, slow, not a good match for A7r.
175g + adapter | ~$450 | full Review | aperture series | sample images
buy from ebay | Sony E-mount adapters (affiliate links)
Continue reading Best budget lenses under $499 for Sony a7/a7II/a7III →