So Sony announced their newest flagship camera and it got a lot of hype. And after my initial enthusiasm cooled down a bit I collect my thoughts and ask myself the essential question: Would the a7rII improve my photography if I upgraded from my Alpha 7?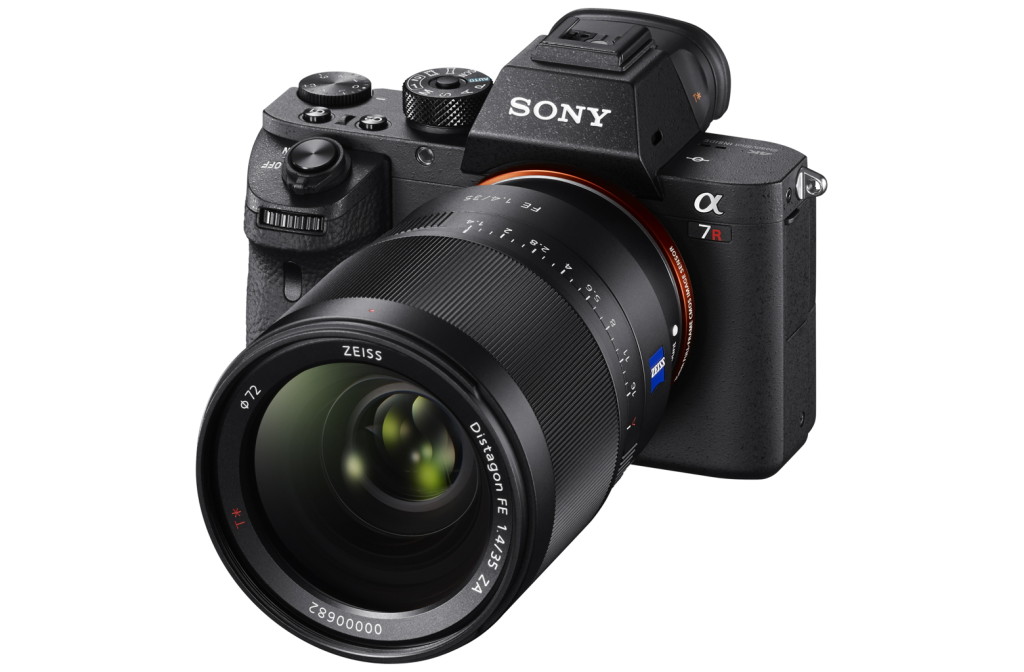 Image quality
The specs tell us that the camera will sport a 42MP back side illuminated (BSI) sensor.
Lets have a look at the resolution first: I usually print no bigger than 30×45 cm (12×18″) and the difference between a 16Mp and a 24MP file is hard to tell at that size. So I don't need 42MP for bigger prints but they would certainly be handy because I could crop more and still retain high resolution files.  And it is always nice to know that I could print really large if I wanted. Thresolution would be handy when I use my Canon FD 4/300 L in the zoo, at 18MP I would get the field of view of a 450mm lens. So thanks for the many pixels, they might be handy.
Right now we don't know if the BSI sensor will bring any improvements to image quality. Sony claims it will but I am sceptical so far, Samsung's NX1 which was the first APS-C camera to use a BSI sensor did not bring any improvements over Sony's 24MP APS-C sensor. And the improvements in image quality we have seen in the last couple of years are really really small.
What I miss on the spec sheet is a lower native ISO value, Nikon's D810 has a native sensitivity of ISO 64 which resulted in a noticeably improved dynamic range of 14.8 stops according to DxO-Mark. 
The a7r II still forces you to use a lossy raw compression. For me this is a no issue. I have seen compression artifacts in some of my images but in about 35.000 images there wasn't one which I would have judged unprintable because of it. I think it can become a problem for night sky photography.
The Image Stabilizer
Sony claims an efficiency of 4.5 stops which they also claimed for the a7 II. In the real world the a7II's stabilizer compensated 2-3 stops so I expect the same for the a7r II. Modern optical stabilizers in Canon's newer lenses are even more efficient and compensate more than 4 stops so I hope to see some improvement here in the future.
Stabilizers can be a really useful feature and I would love to have it in my a7. When I reviewed the Sony 4/16-35 ZA the OSS in that lens allowed me to take some pictures I could never have taken without it and I had less need to carry a tripod.
You can of course get the same stabilizer in the much cheaper Sony Alpha 7 II (affiliate link).
Coming back to the initial question: I think this feature would make the biggest difference for my photography.
The Shutter
The shutter was the Achilles heel of the a7r, because it could cause vibrations in a range of shutter speeds from 1/30 ton /125 which would blur the image a bit. And it was also very loud.
Sony has improved the Alpha 7r II a lot in this aspect, not only does it have an electronic front  shutter curtain (like my a7) which will be the end to blurry images.
It also has a fully electronic shutter which is completely silent. This will be very handy for any kind of photography were stealth is  important. And it could be really handy for time lapse filming because it does not strain your shutter.
Another interesting aspect is that the shutter is now rated at 500.000 actuations. Sony didn't publish a figure for the a7r or a7 but my a7's shutter had to be replaced after 30k actuations which is probably bad luck. I think this improvement increases the value of the camera because it will last longer.
The Viewfinder and the screen
The resolution of the viewfinder has not been improved and I am a bit disappointed about that. Sure 1024*768 px in the current one work okay but I think a higher resolution viewfinder could have improved the experience noticeably.
The good news is that the optics in the viewfinder have been improved and that it has the highest magnification (0.78) of any mirrorless camera I know of, all other a7-series cameras have a magnification of 0.71. This will make it easier to see the image and the experience will be more immersive.
I think the screen on my a7 and the arII is too small. There is a large black frame around it, so it could be bigger.  The new screen seems to be a bit brighter but size and sharpness are the same. Pretty please Sony, your smartphones have much nicer screens than your cameras and bigger screen would improve my experience a lot.
Oh and then there is the touch screen, I mean no touch screen. My ancient Nex-5n has one and it is really useful to activate focus magnification anywhere in the image and placement of the AF point. So that's another feature I miss from this camera.
Autofocus
Based on the specs it is very hard to say anything meaningful about the AF, it is certainly improved over my a7 and the original a7r but by how much is hard to tell. I think it is safe to assume that it will be quite fast in brighter environments, how good tracking and low light AF work remains to be tested.
One very interesting aspect is that Sony claims to have improved AF performance with lenses adapted via the LA-EA3 adapter. This could be huge news because this would mean that newer Sony A-mount and Canon EF lenses could be used without any serious drawback.  Today you can use these lenses but you either have to focus them manually or you could use the very very slow AF.
Initially we had only DPReview's comment on the topic: "We've used an a7R II with a Canon 24-70mm lens and a Metabones adapter, and focus is indeed very fast indeed".
By now I have seen a couple of videos demonstrations and to me it seems as if the AF works well with some lenses. David Kilpatrick, whom I know as an independent reviewer, also reports that "we found that the Canon 85mm f/1.8 USM didn't work on any adaptor on the A7R II, while the 40mm f/2.8 activated the PDAF points and focused very rapidly, and a 24mm f/2.8 USMf/2.8 focused fast" 
So I think the actual performance will depend on the AF technology used in the lens. The 2.8/40 has a stepping motor and it is a very new lens. The 1.8/85 is one of Canon's oldest lenses in the EF-lineup.
In the demos I have also seen more hunting than I would have expected from my a7 in similar situations. So right now I think that AF performance with A- and EF-mount lenses is improved by a lot, if you compare it with the a7r or a7II but it won't be on the same level as the AF with native FE-mount lenses.
Size, Weight and built quality
My Alpha 7 weights 474g, the Alpha 7r II weights 625g. It is still a lot lighter and smaller than a Nikon D810 or Canon 5dr but if you use this camera you will always have to carry the weight. With my a7  can decide to either attach a L-bracket and have a nice grippy camera or to mount a small lens and have a quite small and light camera. So yeah, the weight would be a step back for me.
The grip and the new shutter button on the a7II received mixed feedback, some saw it as a nice upgrade, others preferred the a7's controls.  I would expect the a7rII to be very similar to that and only some time with the camera would allow me to find out if i liked the controls.
I think the built quality of the a7 is okay, I have used it a lot over the last 19 months and everything works well with the exception of the mount which has become a bit lose. It is not that annoying yet and that part can be replaced but yeah, this shouldn't have happened. The a7r II has an improved mount and more metal parts, I would expect it to be a bit more durable than the a7.
Other Aspects
Video: I am not a Video guy  so I will keep this paragraph short: As of today only the super expensive Canon 1Dc and the Sony a7s can record 4k video and the a7s needs an external recorder for it. It will be interesting too see how the camera deals with scaling artifacts and codec issues but I guess it could become popular among filmers. Video guru Philip Bloom seems to be pretty enthusiastic about it.
Dual Card Slots: Nikon has them in their D7x00 series cameras for a third of the a7rII's price so I guess it's a space problem but still I think a $3200 camera should have two card slots.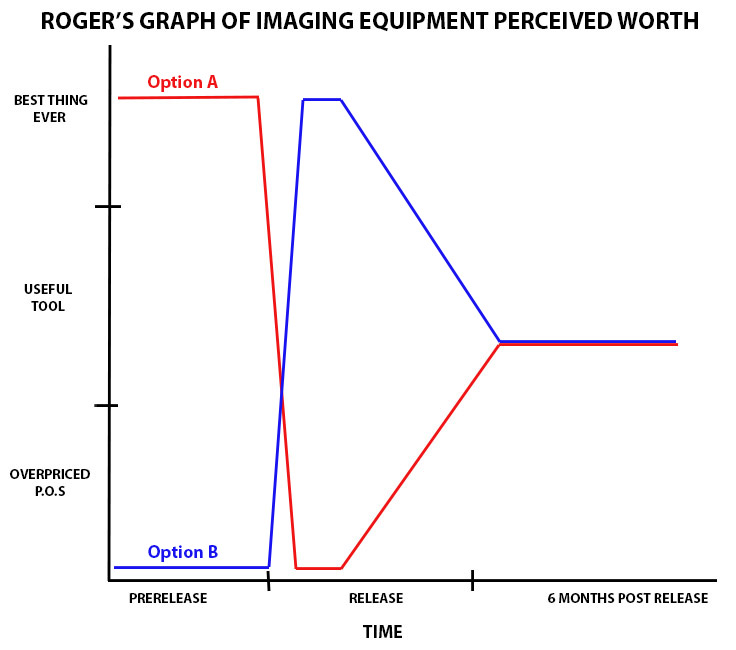 $3200 !?! 3500€??
The camera is expensive. Is it too expensive? The answer probably depends on your perspective.
The Canon 5DS R costs $3899. The Nikon D810 cost $3299 when it was released and is down to $2999 today. So I think the price is an indicator for Sony's new found confidence. The a7 and a7r were significantly cheaper than CaNikons FF cameras but when they were released there were only three native lenses and very few pros would have considered them as their main cameras.
By now Sony has a decent lineup of native lenses and it seems as if newer A-mount and EF-mount lenses will work well enough. They also started a pro service. And the a7rII has many features the competition lacks: in body stabilization, 4k Video, a small body, better DR than the Canon. So to the people who would have bought the 5DS R or D810 instead the price is probably just right.
Then there are many hobbyists like me who got into the system also because the camera's were affordable and because manual lenses work so well on it. And even though the features are very attractive they probably won't convince too many people to spend that much money on the camera. Because at the end of the day they won't make that much of a difference for most of us.
Conclusion
This analysis is of course mostly based on the spec sheet and I would need some weeks with the camera to make certain that it hasn't any serious flaws. If it clears that test I expect the a7rII to be a great camera because of it's many useful features.
The image stabilizer is a handy feature (but it can also be found in the a7ii)
 I am excited about the much improved support for A- and EF-mount lenses.
The larger viewfinder is nice, a resolution upgrade is missed
The silent shutter can turn it into a very stealthy camera
The resolution will be handy at times
Of course there are a couple of things  I don't like
The weight
No resolution improvement to the EVF
Monitor remains small.
No dual card slot
The price
Personally I will stick to my trusted Sony Alpha 7 for some more time. I think that the Alpha 7r II would allow me to take some images I can't take today, I would guess that I might see a difference in 10% of my images, mostly because of the image stabilizer.The operation would probably be a bit nicer as well and I could use many interesting Canon EF and Sony A lenses.
In the end I think the price/performance ratio isn't the best at the current price and my money is better spent on new lenses and traveling but I could well imagine to buy the a7r II in about 18 months when the used prices will be about half of the current new price.
If I was a professional photographer or if money wasn't a concern to me I would certainly preorder it right now.
If you want to preorder the camera it would be a great help to me if you used one of my affiliate links to B&H photo or  Amazon.com. Thanks!
The following two tabs change content below.
I have two hobbies: Photography and photographic gear. Both are related only to a small degree.
Latest posts by Phillip Reeve (see all)