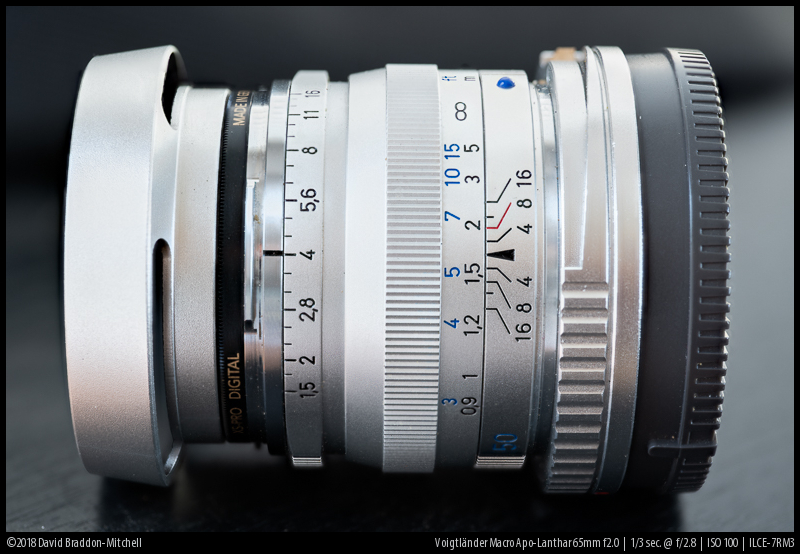 We have become used to old lens formulas being revived and sold for occasionally huge sums of money to collectors and photographers hoping to create images with a magical vintage look. All of us here have been very sceptical about this. Mostly they have been simple lenses in simple bodies with poor technical qualities being sold for more than the price of the latest and greatest glass. From one perspective the legendary C-Sonnar from Zeiss is like this. It's a classic design dating from 1932 whose principal design goal at the time was to reduce the number of air glass surfaces because the coatings of the day were so primitive. Why do we need it now? But Zeiss bought it back in 2006 in M mount as part of the ZM series. The optical design is not much changed, but it comes with modern coatings. Many prize it for magical rendering and flattering portraiture, others think it shows that not even Zeiss is above trying to rip off nostalgic hipsters. Read on and find out who is right!
Specifications
| | |
| --- | --- |
| Diameter | 56 mm |
| Length | 45 mm |
| Filter Thread | 46 mm |
| Weight (w/o adapter) | 250 g |
| Max. Magnification (w/o close focus adapter) | 1:15 |
| Close Focusing Distance from the sensor (w/o CFA) | 0.9 m |
| Number of aperture blades | 10 |
| Elements/ Groups | 6/4 |
The Carl Zeiss C-Sonnar T* 1.5/50 can be purchased via our affiliate links at
Amazon.com
 or else
 B&H Photo Video
. You can get it new on
eBay.com
here, or you can get it
used on eBay.com
here.
Image Samples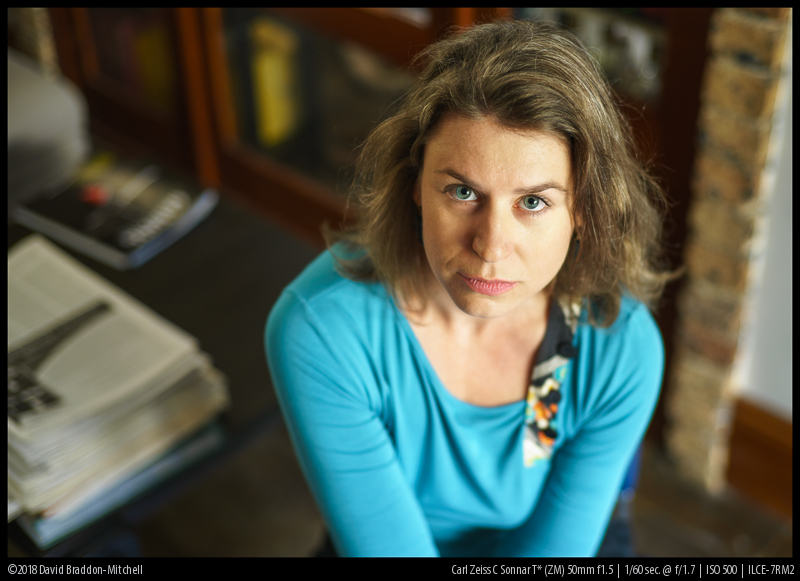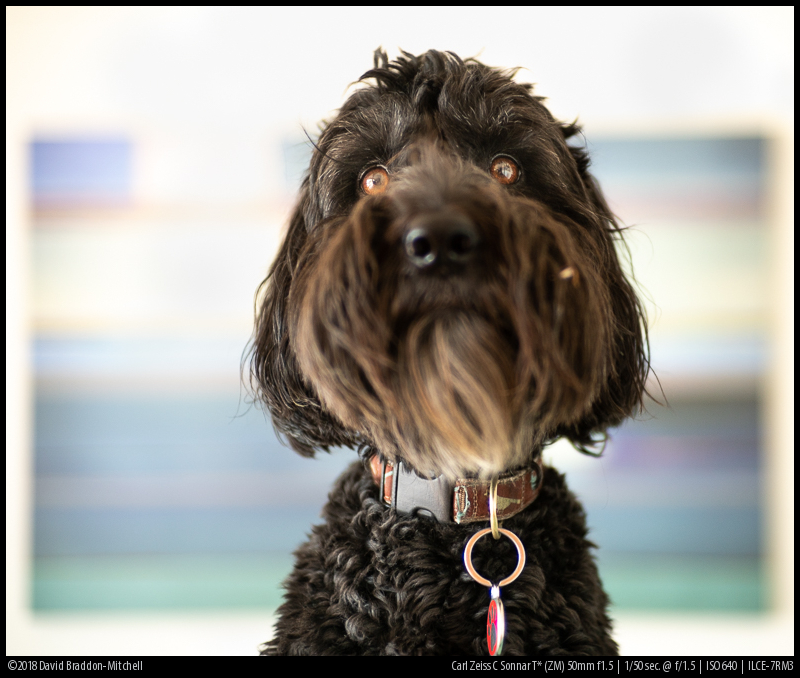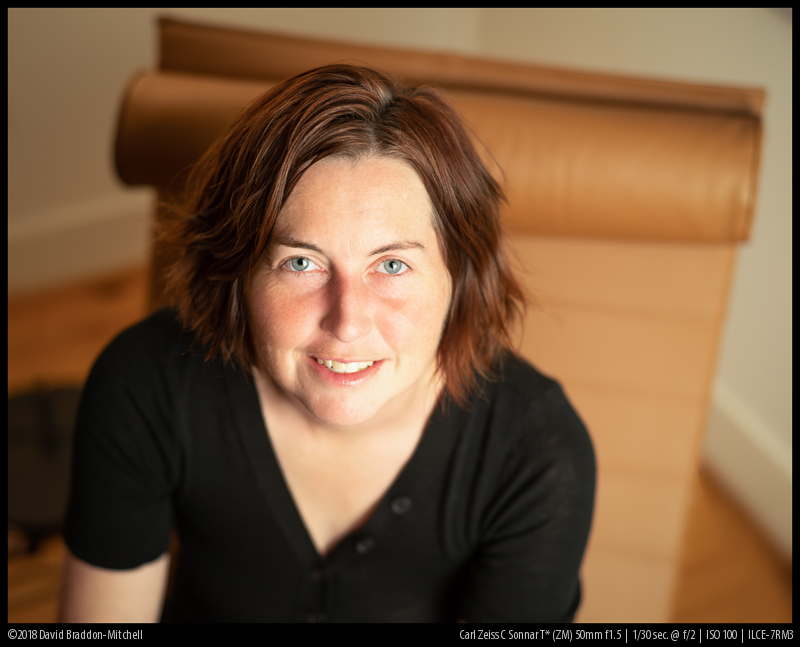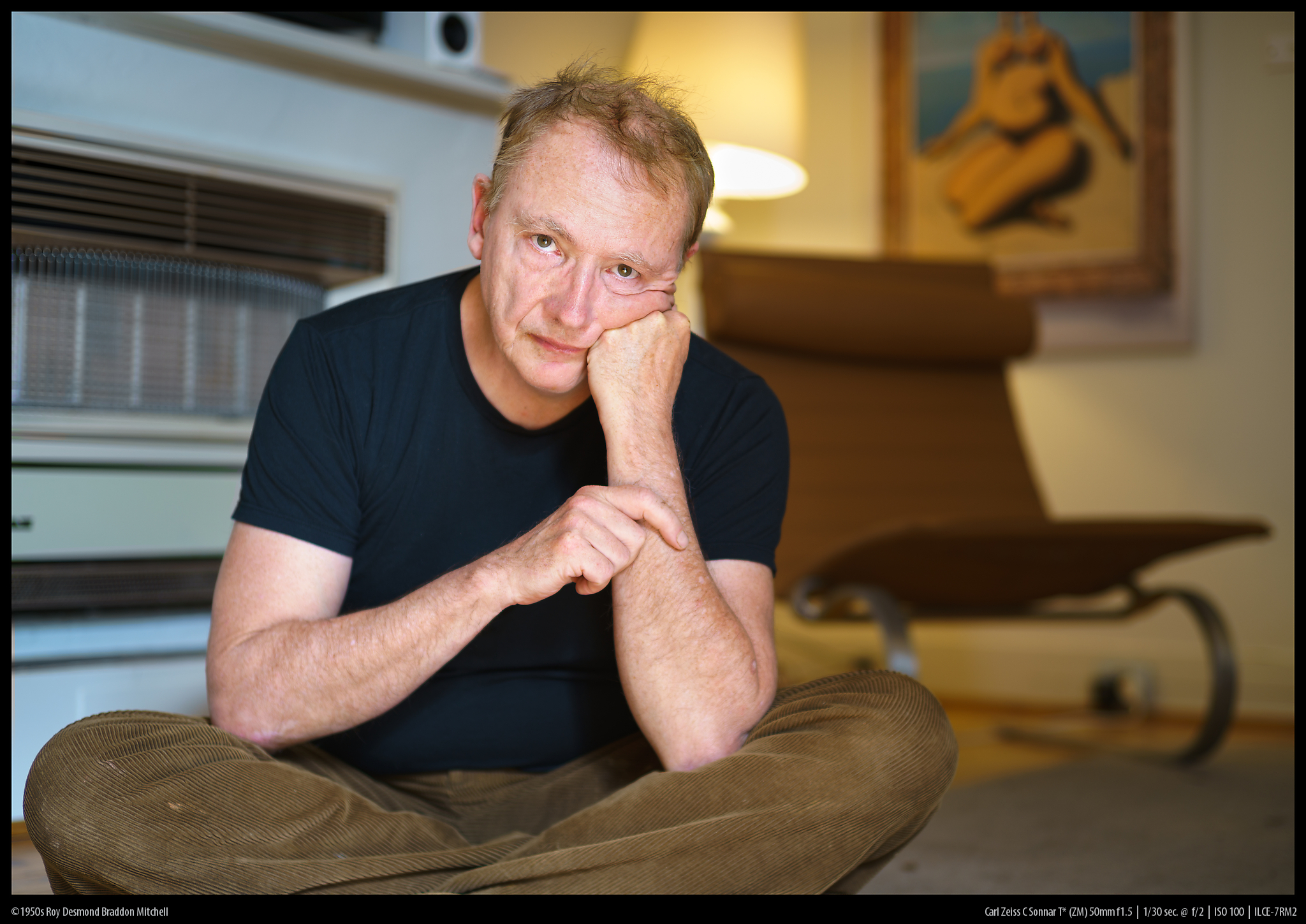 Build quality and handling
Like most ZM lenses it's tight and precise, and as far as I know has only a little  copy-to-copy variation. It has a nice luxurious mechanical finish. I have a had my copy for a couple of years, and and is no blemish to the finish or optics. I believe some earlier copies had a tendency for the front structure to come loose,  but that seems to have been fixed.
Focusing Ring
It focuses from .9 metres to infinity in about 85 degrees, with a beautifully damped helicoid. The focusing ring is made of metal, and is ribbed in a way which makes it very easy to find and grip
Aperture
The aperture ring is a nice metal ring at the front of the lens, and stops down from f1.5 to f22 in 1/3 stop increments, with a very precise click. There are also easy to see 1/3 stop markings. The aperture ring is nicely ribbed.
Hood
The Zeiss hood is a very nice piece of metal which spring connects to the bayonet at the front. It is, however, absurdly expensive at over USD 100! If you have the silver model you can pick up an attractive satin screw-in vented hood that seems to match almost perfectly in both finish and aesthetics for about ten bucks on eBay.
Adapting the lens to Sony
Normally I recommend the latest version of the Hawk's Factory helicoid adapter for M lenses. But it's best features—adjustable infinity and the helicoid—are of limited use on this lens. The helicoid is of less use because the quality of the lens drops off very quickly when mechanically focussed at  close distances (you are much better off using an achromatic diopter to get a little closer) The infinity adjust is less useful than usual because you are not likely to be using this lens for infinity purposes except in an emergency. I found a cheap satin chrome look helicoid adapter for very little on eBay. I wouldn't use the helicoid regularly, but it's there if I need it. But you might prefer a simple and solid M mount adapter like a Novoflex.  You can get one via our affiliate link at B&H
Size and Weight
This lens is tiny for a 1.5/50. If you like the way it renders, and are prepared to take a bit of raw sharpness hit compared to modern designs, this is one of its great advantages. As far as I know it's smaller and lighter than any fast 50 in production. So for those who love it's distinctive look—and I'm one at least some of the time—it's a joy to carry around and use, combining small size with precision feel. Here is a David and Goliath comparison with the Sony Zeiss FE  Planar 1.4/50.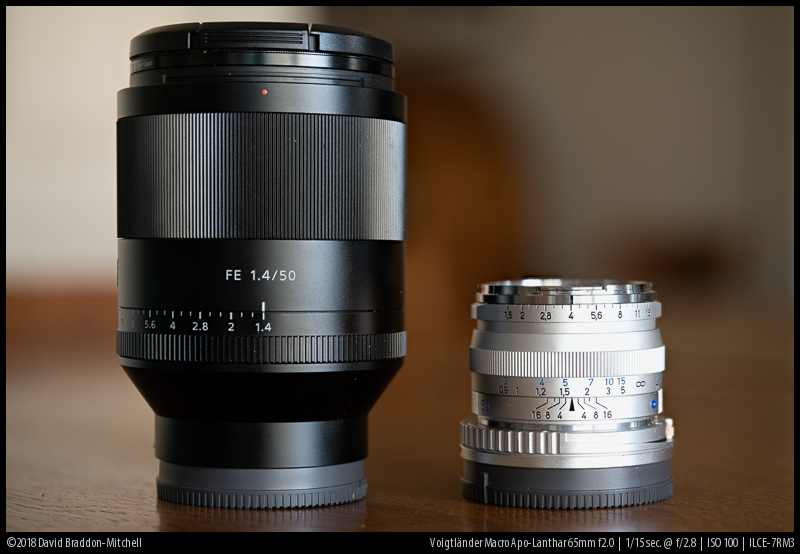 Optical performance
These results are based on use with a Sony Alpha A7rIII.
Flare Resistance
When the Zeiss Sonnar lens was originally designed, the main design goal was reducing flare by reducing the number of air-glass surfaces. The early Planar-Biotar type designs of the time were a little sharper, but suffered from very low contrast due to non image forming light. The Sonnar was much easier to use in backlight or other uncontrolled lighting.
When the Sonnar was remade, Zeiss had the opportunity to put modern coatings on the C-Sonnar, which they did. In part because these coatings meant that air glass surfaces were less critical one pair of elements that were cemented in the original now have an air gap, giving somewhat better resolution.
So is the flare performance of this classic, anti-flare lens designed equipped with modern coatings outstanding as you might expect?
Not really. It's very good; vastly better than an original Sonnar if you can find one in working order, or any of the Russian Sonnar copies. But modern computer design which traces non-image forming light is just as crucial as coatings, so there are more complex modern lenses that perform better against the light.
For all that the performance is plenty good enough not to be a strike against buying one of these for its rendering.
At wide apertures the sun in the frame lowers overall contrast quite a bit, but there are relatively few artefacts. The artefacts that there are tend to be a blob of discolouration off axis.
Case 1: sun in midfield
And here is an aperture series taken with the sun centred:
As with many lenses, it is possible to provoke a  contrast loss with the sun just outside the frame. This can be significantly mitigated  by shading with a hand.
Here is an example of the contrast loss wide open with the sun just outside the frame, compared with the same scene using a hand to block the sun.
Sunstars
Despite having ten straight aperture blades, the C-Sonnar does not produce especially defined sunstars. At f5.6 they are still very  amorphous: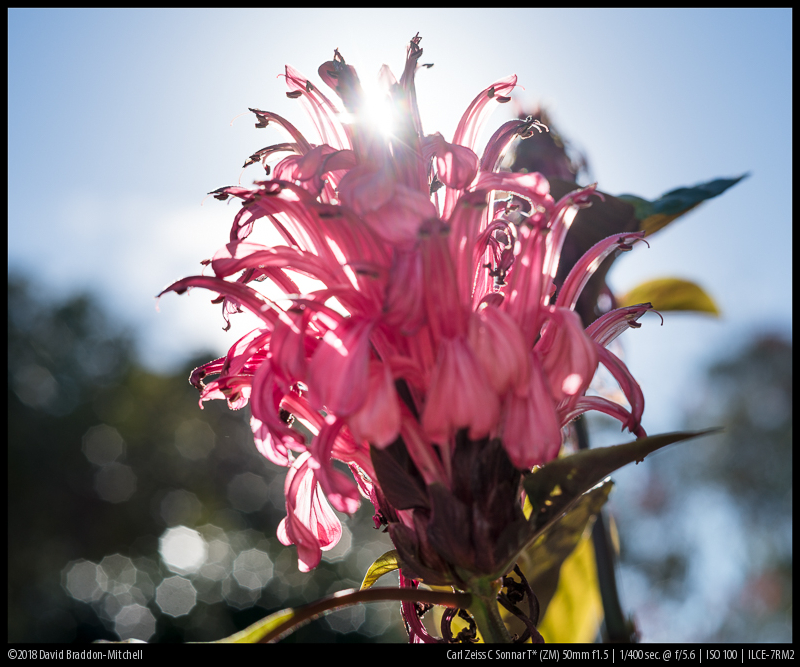 And it is not until f8 and 11 that the ten rays become even moderately defined (you can however see the slightly Ninja star shaped bokeh balls in the above image)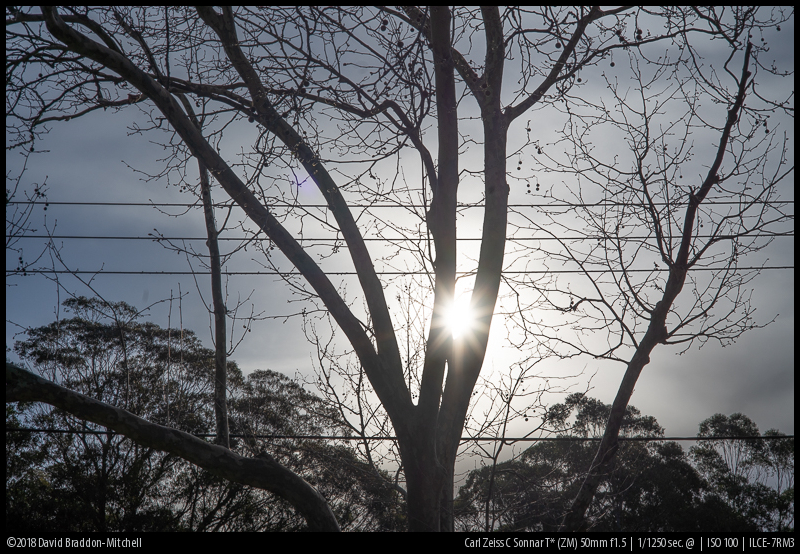 Bokeh
Case 1: subject 1.8m, Background 5m to infinity, soft light.
I'll start with a fairly distant and busy background at two meters distance: a half body distance for a lot of portraiture. The background is at varied distances. The balustrade in the lower part of the picture is about 40cm behind the subject. The closest foliage—lower in the picture—is a bout five meters away, and generally the elements get further away as you go up in the frame until you come to the line of hills against the sky, which are at infinity.
Case 2: subject 1m, background 1m behind subject, backlit
Here is a backlit subject photographed fairly close (head and shoulders or a bit more for a human subject) with a busy, backlit background.
Perhaps the most notable thing is the difference between f1.5 and f2. At f1.5 the lens has a degree of soap bubble effect (though not as much as some earlier similar designs such as the Jupiter) which you might or might not enjoy. But at f2 the bokeh balls are quite evenly illuminated.
F2 is the aperture I use most often, given decent separation and a smooth, classic look. F 1.5 is for a wilder vintage look. Here's a direct comparison at about half life size, F2 on the left.
Here is a comparison between the C-Sonnar and the (heavy and expensive) Sony Zeiss FE Planar at full body distance, with many bokeh elements less than a metre behind the subject.
Many of the bokeh elements just behind the subject (such as the leafless vines growing on the shed) the Sony Zeiss Planar is somewhat smoother than the C-Sonnar. It's a good deal sharper in the subject plane too. At these distances, I don't see a reason to use the C-Sonnar if have a modern lens available.
Chromatic Aberrations
Axial Chromatic Aberrations
The Axial CA around the plane of focus is somewhat hidden at widest apertures because the monochromatic spherical aberration blurs it somewhat. Perhaps this contributes to the distinctive look of the lens. You an see the effects of spherochromatism in the well out of focus areas, especially in the foreground, where there is a mix of green and magenta colouration. As you stop down both spherochromatism and CA just behind and in front of the focus plane becomes somewhat tamed. Because of this interaction, the typical green behind the plane and magenta in front of the plane aberration is clearest at f2.8 (though no doubt it is there, albeit masked, as wider apertures).
Lateral CA is very low.
Vignetting
I measure just over two stops in the extreme corner wide open, just over half a stop by f4.
Distortion
I can't see any distortion in frame filling images. Zeiss specifies a peak of .5% barrel distortion in the mid frame.
Infinity Resolution
The resolution section is here a little bit different from how we have usually done things at PhillipReeve. Rather than sections from a single diagonal image I have moved the camera and taken separate aperture sequences in each position (corner, rule of thirds intersection, centre). This is slightly more work, but means that because it is the same infinity subject in the different positions, it is easier to compare.
Also, for this test I have refocussed at each position: thus this test does not show the effects of field curvature. With a landscape type of lens this would be a mistake, because edge to edge sharpness in one shot is a common goal. But with a lens like this, where usually you will be focussed on a single subject, the optimum sharpness at each position is perhaps more important.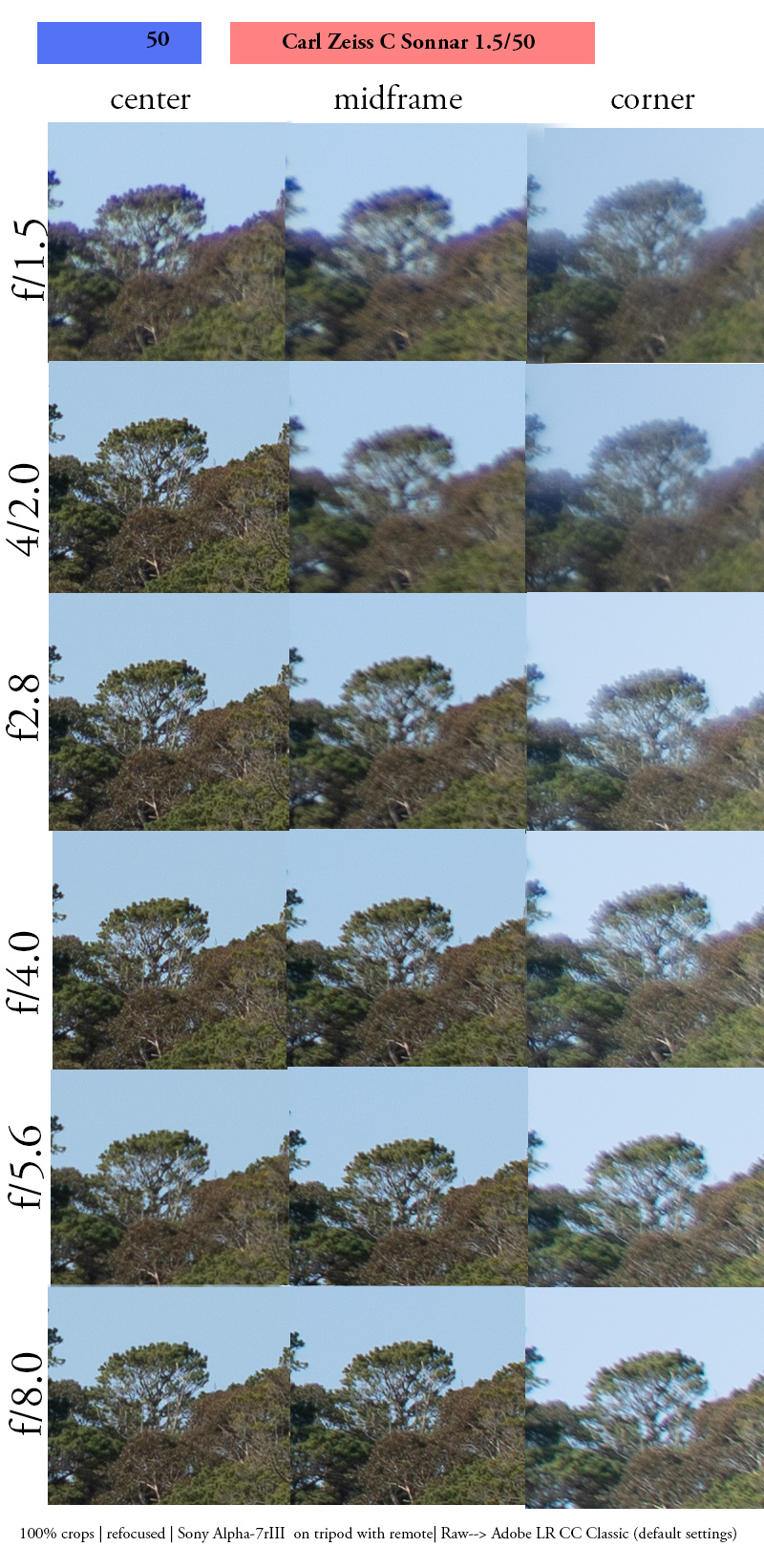 f/1.5: Acceptable in the centre, quite blurry in the midfield and corner. The lens appears to be showing some midfield dip.
f/2: Good in the centre, slight improvement in the corner and to a lesser extent in the midfield.
f/2.8: Very good in the centre, and surprisingly decent in the corners and midfield. I was surprised by this.
f/4: Good across the field.
f/5.6: No real improvement, if anything the corner has god worse. I have double checked this behaviour.
f/8: No further improvement, maybe  a touch softer.
This infinity performance gives a good idea of the relative performance across the field at closer focussing distances. The absolute performance diminishes somewhat near the MFD.
This was on the whole better performance than I expected from this lens at infinity. It looks like, although it's not the landscape lens of choice, if you were using it for nostalgic portraits and saw a landscape image you liked you could get OK results at f5.6.
Although f4 looks as good in my comparison,f5.6 or 8 would likely be needed to compensate for field curvature which is not shown here.
The next test is is a comparison of wide open performance with a large, modern f 1.4 design. Only the deluded mystic thinks that a lens of this size and age is likely to perform technically close to a modern design, especially at wide apertures. But what is the difference? Here's a comparison with the Sony Zeiss 1.4/50 Planar FE. I choose this lens only because I have it, and it is a superb modern design. I expect the Sigma Art and the new Canon R would perform in somewhat similar ways, as probably will the new Nikon mirrorless lens when it comes out. These modern designs are while very large much better performers at wide apertures than any of the classic Planar type (Double Gauss) designs, let alone a classic Sonnar.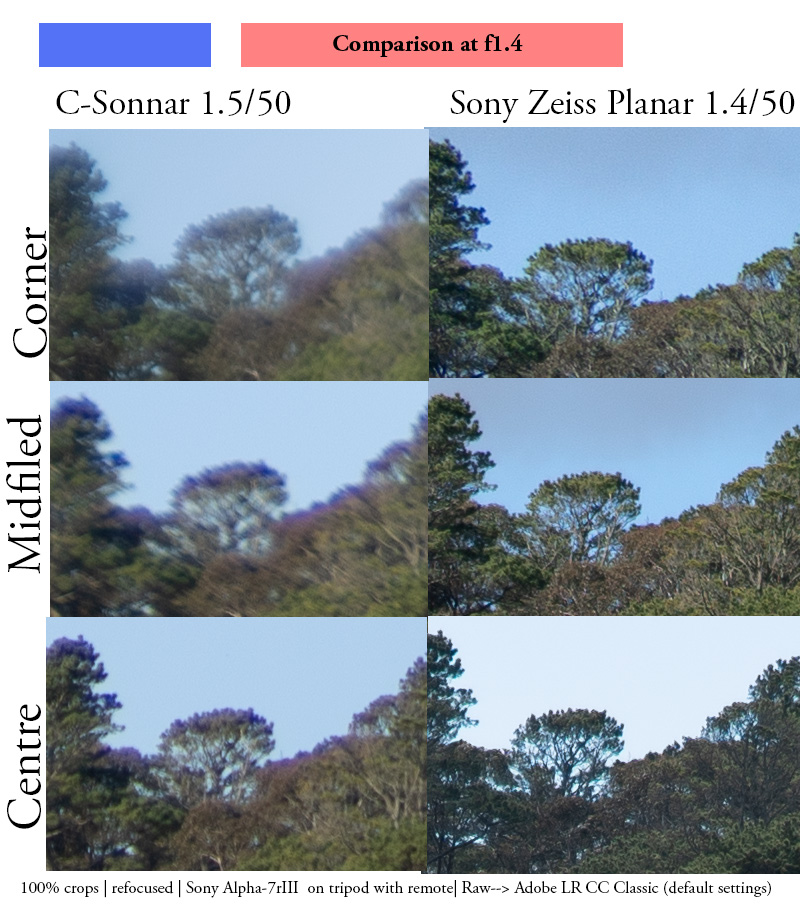 Curvature of Field
The field curvature is at its most extreme wide open, and is largely gone by f8. I will show you the wide open difference between the corner focussed in the corner and the corner focussed at the centre: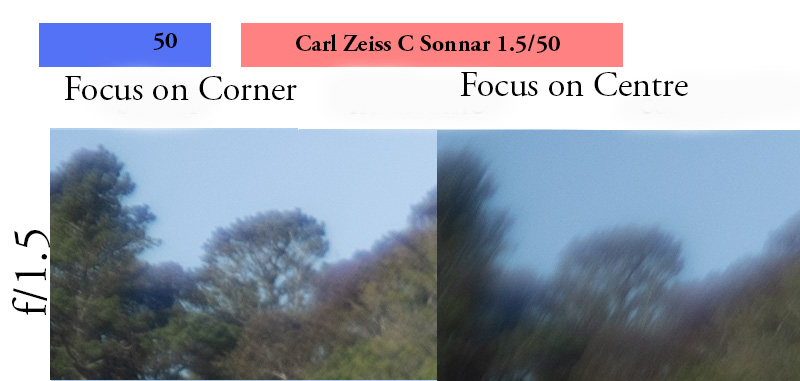 As you can see the difference is huge wide open; though it rapidly diminishes and is very mild at f5.6 and largely gone by f8. Rather than absolute performance, this is the main limitation for landscape use.
Close Focus Resolution
Close focus performance is not that wonderful on these older designs. The lens has an MFD of 0.9 metres, which is a little restrictive, but performance would suffer if it focussed closer (on a helicoid or with extension tubes.
However there is a solution: by using an achromatic diopter we can focus at the same actual distance (0.9 metres) as the MFD while the lens itself is set closer to infinity. The difference is quite dramatic.
The next test is a comparison of the bare lens focussed at 0.9 metres, with the lens fitted with an SLR magic +1.3 diopter achromat, which allows focus at approximately the same subject distance. Any brand of achromat will give OK performance, but it needs to be about this strength to allow focus around a metre, and +1.3 diopter units are not common.
Here is the comparison wide open at f1.5:
LS bare lens                RS with SLR magic +1.3 diopter achromat.
And here is the comparison at f2:
LS bare lens                RS with SLR magic +1.3 diopter achromat.
I strongly recommend using an achromatic diopter with this lens if you are, for example, taking portraits at about 1 – 1.5 metres. You can also, by using even stronger achromats, focus closer than the MFD with good results.
Focus Shift
Focus shift is the effect that, when focussed at one aperture, some lenses will have inaccurate focus if the image is taken at a different aperture without refocussing.
This lens has famously bad focus shift. Just type C-Sonnar Focus shift Calibration into Google! The shift is so bad that now Zeiss will calibrate it either for wide open use or slightly stopped down use on a rangefinder. Or you can get it calibrated for f2 use, causing errors (on a rangefinder) used either wide open, or at f2.8 or further down.
I have completely ignored all of this.
Why? Firstly the calibration issues only apply to a true rangefinder body like a Leica or Zeiss Ikon. They have no effect whatsoever on a Sony. Secondly, with Sony we typically focus through the lens stopped down to taking aperture, or at least a few stops down. In this case we completely avoid any effects from focus shift at all.
The only thing you need to know is that, more than usually, you should not focus wide open and then stop down. This will produce really poor results. I recommend focussing at taking aperture until f4, and for shots taken at smaller apertures focussing at f4 and stopping down if you have the time.
Alternatives
Zeiss Opton Sonnar T 1.5/50 This is one of the most famous instances of the Sonnar design, and is the model for the current lens. A good copy is almost as expensive as the ZM version, and has no merits over it in my view, except collectability and history.
Jupiter 3  1.5/50 This was reviewed by Bastian here. It is the Russian copy of the Sonnar. If you get a decent copy it's very much like the original Sonnar, but much cheaper. It makes a lot of sense for someone who wants to experiment with the Sonnar look for not a lot of mooney, though the ZM version is a bit sharper and contrastier while preserving the overall look.
Lomography-Zenit New Jupiter 3+ This is a reboot of the Jupiter 3 sold by Lomography and made in Russia by Zenit. None of us has ever used it. It is supposed to have modern coatings and some mechanical improvements, but it's not clear whether this is so, and it's not cheap. Unless you can find better information the ZM is a safer bet.
Zeiss Loxia Planar T* 2/50: This is the obvious alternative. It's not much larger, it's a similar price, it's fully native and it's shaper. For landscape use it's a no brainer: nice handling, small, and excellent optical qualities (though stopped down for landscape it's only a little better some much cheaper classic double gauss lenses). On the other hand it's not that much better than the C Sonnar at f2; and the bokeh of the C Sonnar is to my taste much nicer at f2. In general I prefer the C Sonnar for pictures of people, though if I had to own only one 50mm lens the Loxia would be on the shortlist and the C Sonnar would not.
Sony FE 1.8/50: This was reviewed by Phillip here. It's quite sharp stopped down, less so wide open, and has slightly odd bokeh wide open. It is also slow to focus and has a poorer build quality than many Sony lenses. But it is a decent, lens, has AF and is reasonably priced.
Sony Zeiss FE  Planar T* 1.4/50: A lens I am very keen on at the moment; wonderfully crisp with quite smooth bokeh even at f1.4. Very high performance for any application. However it's expensive, and huge. Did I mention it's huge? The downside of modern high performance primes is that are very large (and the trend with the new mirrorless designs from Canon and Nikon appears to be for the to become larger still). Did I mention it's huge? But if you want an expensive and heavy though wonderful 1.4/50 you can buy if from our affiliate link at B&H
Sigma Art 50mm f1.4: Not quite as sharp as the Sony Zeiss above, and I don't like the bokeh as much: but still excellent in these regards – a great improvement on classic 50m f1.4 lenses. A little cheaper than the Sony Zeiss Planar too. But even huger. Did I say the SZ was huge? It is. This is huger.
Sony Zeiss FE Sonnar T* 1.8/55 : This is the lens hailed as the "mini Otus" when it came out. Fashion soon turned against it and there were complaints about its CA, onion rings and flat "sterile" look. The reality is it's neither an Otus nor a disappointment. Yes it has more LoCA than we'd like, but it is much sharper than any previous 1.8/50 class lens that was available. Perfectly usable wide open, and with quite smooth bokeh. It does have onion rings to a degree, the LoCA is a nuisance and the global contrast is not high. But all of those things can be mitigated in post, and it remains one of the most useful normal lenses you can get for AF use. There really isn't yet anything as good on any mount if you want a small, light, high quality AF moderately fast normal. Of course it doesn't have the distinctive look of the C-Sonnar.
Any Vintage Double Gauss Lens We have reviewed a number of vintage double Gauss lenses from Minolta, Canon and Olympus amongst others here. Many of these will be cheaper than the C-Sonnar, and most—but not all—a little sharper stopped down. However these vintage designs typically don't have wonderful bokeh at near maximum aperture, and if the classic Sonnar look appeals to you, then you won't regard them as real alternatives. Of course if you aren't a fan of the classic Sonnar look, one of the these double Gauss lenses will save you a lot of money.
Other Lenses These are the lenses I have direct access to and which I consider rivals, or which are such direct rivals it was worth commenting for you to find more information. No doubt there are other lenses I could use to compare with this lens, but I don't have copies of them, so when you write in the comments "please compare this with lens X" the answer is "Sorry, No".
Conclusion
pros

Bokeh has a distinctive SA infused look that many find very attractive.

A pleasing lower contrast rendering that captures the classic Sonnar look, without being very flat in the way that vintage copies are.

Spectacularly small and light for a lens of its specifications these days.

average

Resolution is fine for its purposes, but not extremely high.
Spherochromatism sometimes makes detail in the bokeh muddy (though in some conditions when masked by other factors I suspect that it contributes to the charm)
Flare control while much better than the classics of which it is a reboot, is still only average by todays standards

cons

Price: it's a lot of money for what it is, especially given that there are few people for whom I could recommend this as their first or only 50mm lens.
I rather like this lens, but I'm not going to recommend it to anyone as their first or only 50mm lens. Its strength is producing a distinctive look for portraiture. It makes skin look flattering, and the look of the bokeh has a kind of classic glamour (both somewhat structured, but with an overall glow) that you may like, and which evokes much of the history of photography. It does this while performing better than the vintage lenses on which is is based, or any other reboots that we are aware of. Some people like it for general pictorial work as well. I periodically consider selling my copy, but it's charms stay my hand at the last minute and it ends up staying in my lens cabinet, and indeed on my camera from time to time.
If you are looking for a crisp, contrasty lens for landscape or architecture, look elsewhere. But there will always be a market for something with a distinctive character when that character both has considerably appeal of its own and has historical resonance at the same time.
If the look of the classic Sonnar appeals to you, you should buy this lens. It's has all of the virtues and far fewer of the faults of the vintage Sonnars and reboots. It is a true Sonnar design, and has that distinctive look, unlike later Zeiss and Sony Zeiss lenses branded "Sonnar" which (excellent lenses though many are) do not have the characteristic look of a true Sonnar. This Sonnar has as much improvement in resolution and contrast as you can get without changing the character of the original, and If that's what you want, look no further.
The Carl Zeiss C-Sonnar T*1.5/50 can be purchased via our affiliate links at Amazon.com or else B&H Photo Video  for about $US1200. You can get it new on eBay.com here, or you can get it used on eBay.com here. Used prices vary a lot; you often see people trying to sell them for more than the new price. If you are patient you should be able to save quite a lot buying used.
If this review was helpful to you, please consider using one of my affiliate links or sharing the review with others. Thanks ?
Some more image samples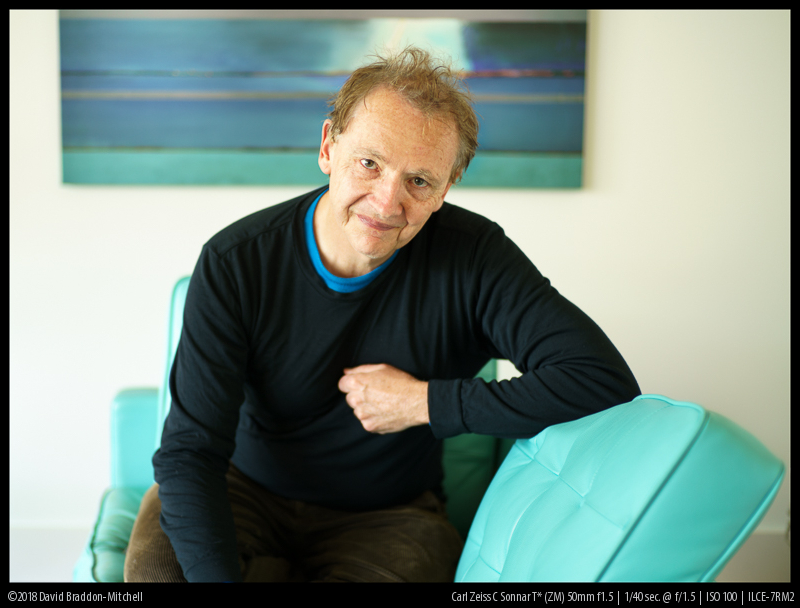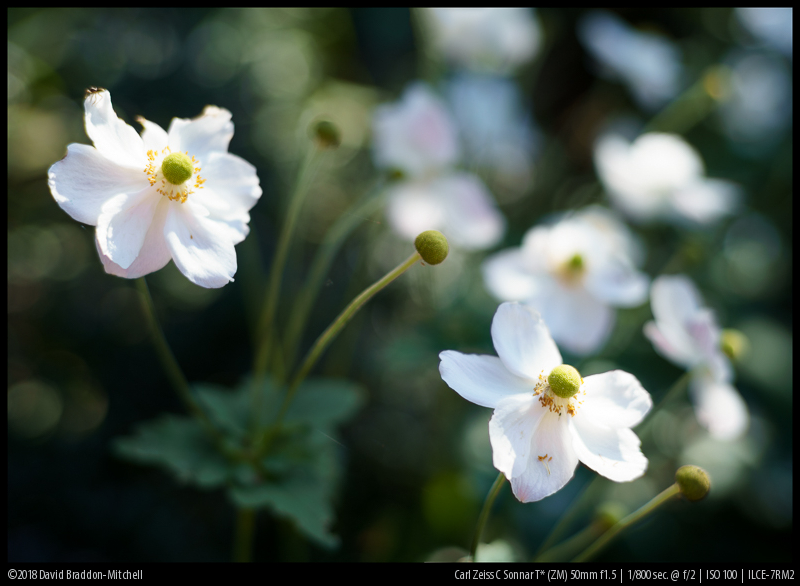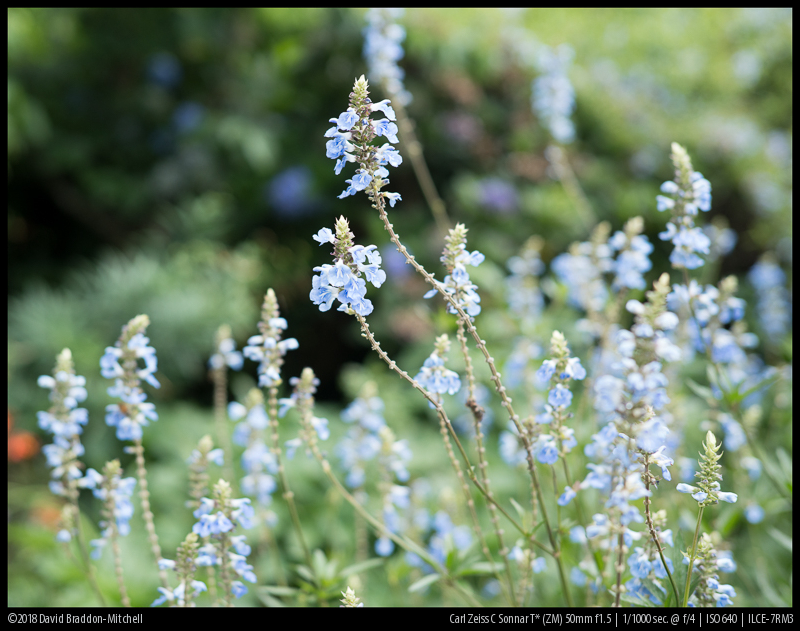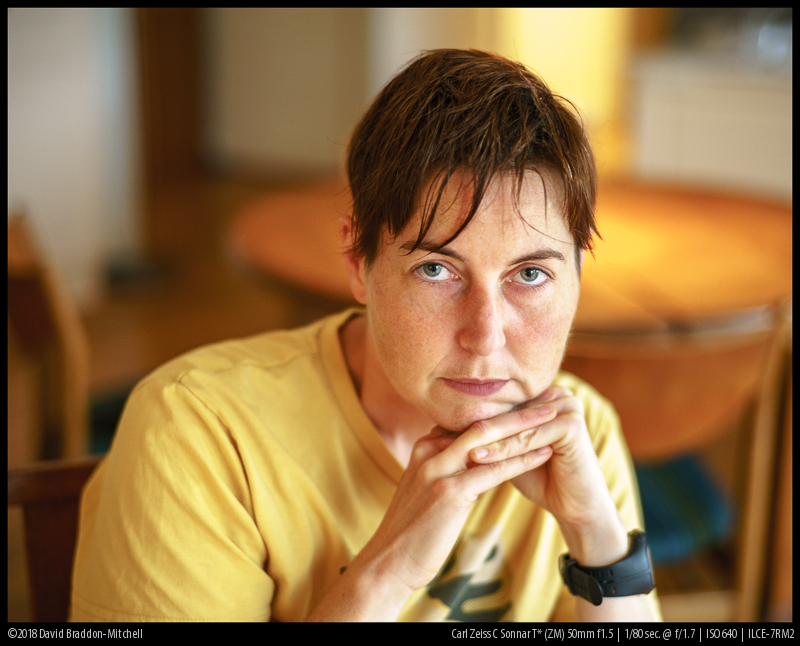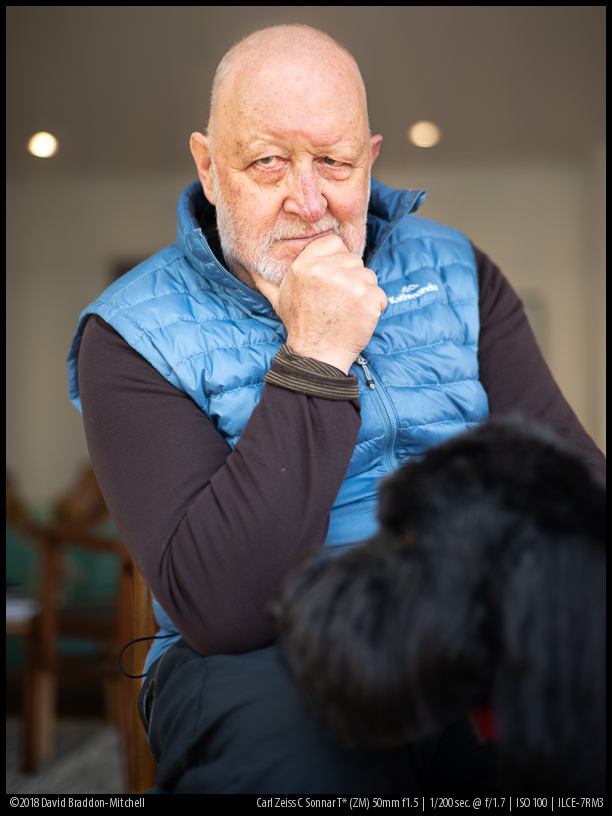 The following two tabs change content below.
David Braddon-Mitchell is a keen landscape and environmental portrait photographer. In the last decade of film he was a darkroom practitioner and worked with Olympus OM SLRs and various medium format cameras. He switched to Canon DSLRs when digital imaging improved, and made a move to Sony bodies as soon as the A7 series was born. He enjoys using a mixture of legacy manual lenses, modern manual lenses, and E mount AF lenses.
Latest posts by David Braddon-Mitchell (see all)