The Zeiss Loxia Planar 2/50 offers all the benefits of manual lens: a great focusing ring, very solid build quality and a small size but it gets rid of most disadvantages like outdated coatings, adapters and you get full exif info.
09/07/17 Update by Bastian: I have just recently been looking for a fast standard lens to use for Milkyway stitching (see this article) and compared this lens and the Sony FE 55mm 1.8 side by side. Therefore I added a few bits from these comparisons.
A German version of this review can be found on phillipreeve.de.
Sample Images
Specifications
Diameter: 62mm
Length:  59mm
Filter Diameter: 52mm
Weight: 320g
Number of Aperture Blades: 10 (straight)
Short focusing distance: 45cm
Max. reproduction ratio: 0.14
Elements/Groups: 6/4
Mount: Sony E
More details can be found in Zeiss' official data sheet.
The Zeiss Loxia 2/50 sells for $949 at Amazon.com or B&H Photo (affiliate links). In Germany you can buy it for 849€ at Amazon.de (affiliate link)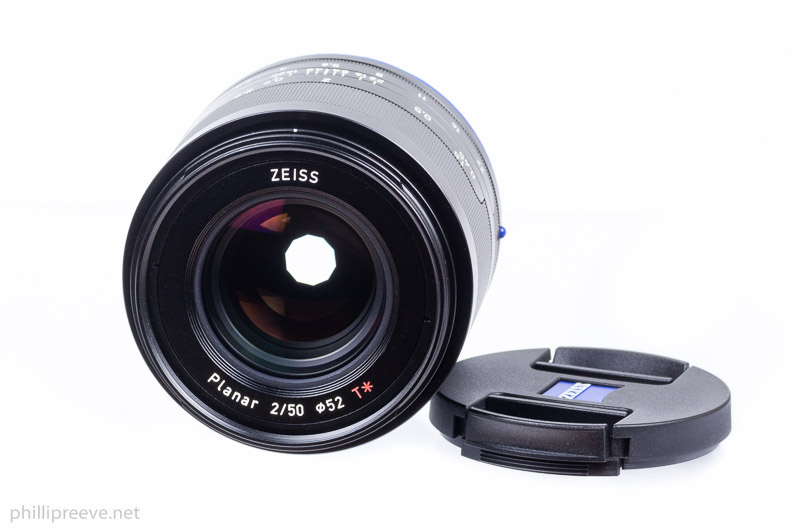 Disclosure
The Zeiss Loxia 50mm 2.0 was kindly provided free of charge by Zeiss Germany for reviewing purpose.
Comment from Bastian: I bought mine at retail.
Build Quality
As good as it gets. The lens feels very solid and it is a joy to handle.
Most anything is made from metal and tightly assembled. This includes the inner barrel. So unlike Sony's FE lenses this lens is metal on the inside as well.
Unlike all Sony FE lenses the lens does have a rubber gasket around the mount. Zeiss doesn't claim any weather resistance but I would feel more confident about this lens than about any Sony FE lens in bad weather conditions.
All markings are engraved and filled with paint.
Handling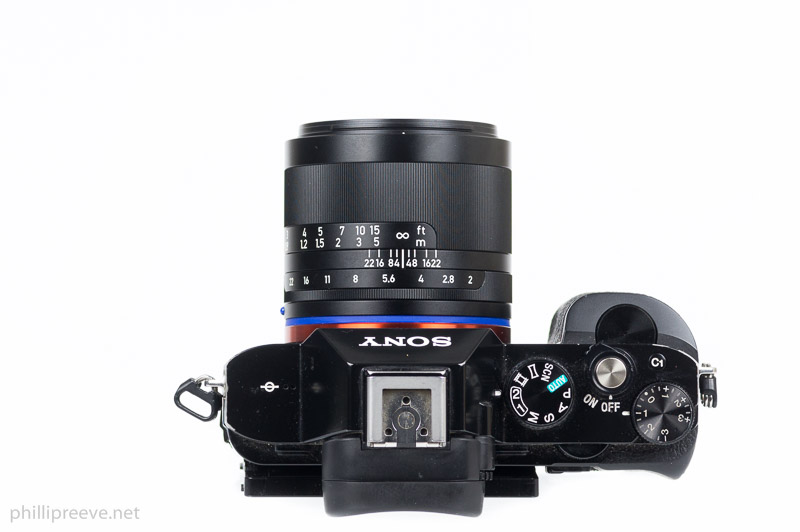 This is one of the smallest FE lenses, very similar in size to the FE 2/28 and a centimeter shorter than the FE 1.8/55. It is a bit heavier than both though, I think this is testament to the solid build quality.
Handling on the Sony a7 is superb, the lens has just the right size and weight.
The focusing ring turns about 100 degrees from 45cm to 1m and a further 80 degrees to infinity. The focusing ring feels very smooth and it is a bit textured. I wouldn't know how to improve it, using it is a joy. The lens has a hard infinity stop but it wasn't well calibrated on my copy and focused a little behind infinity.
The aperture ring is a bit close to the mount and not elevated, I had to get used to that because it is a bit tricky to tell were it begins and ends. It stops down in 1/3 stops from f/2 to f/22. Every click is well felt and the resistance is high enough so that you don't accidentally change the aperture.
There are almost no non moving parts to grab to mount or unmount the lens, if this is something that may bother you have a look at the Loxia Lens-Grip from PocketPano.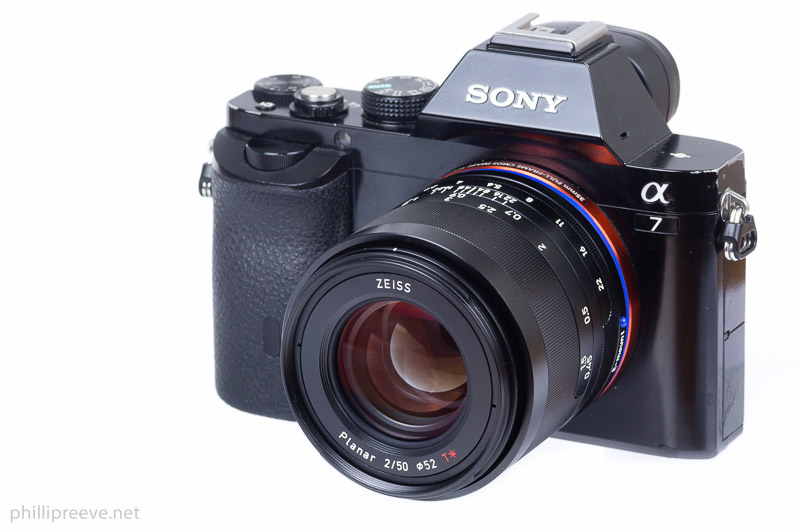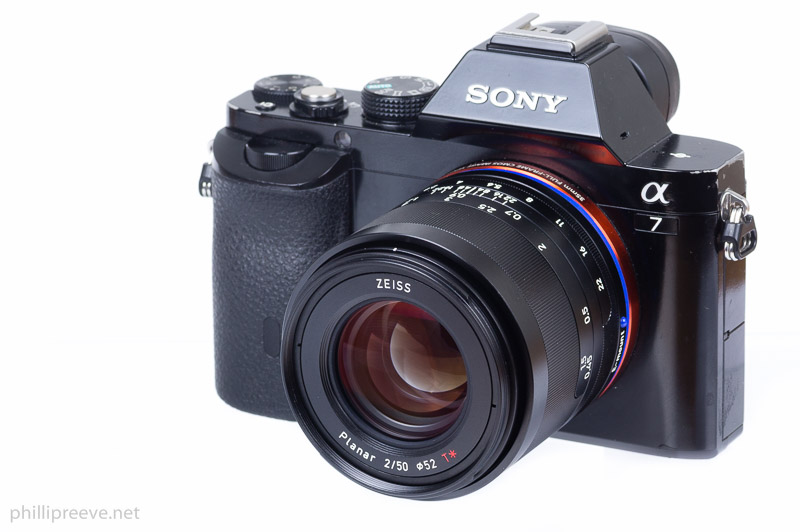 Lens Hood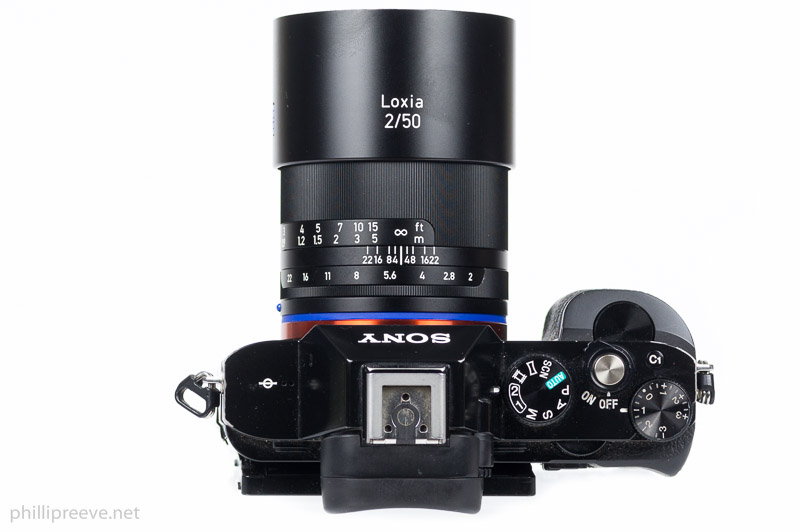 The hood is made from metal and clad with black velvet on the inside. The locking mechanism seems solid enough.
Unusually the hood isn't attached in front of the lens but around it.
Features
You can de-click the aperture with a special tool which apparently is a feature important to videographers (who won't like the very obvious focus breathing).
The lens will provide exif information. The lens is reported as E 50mm F2 and the camera shows you the aperture. You have to use the aperture ring though and there is no way to get automatic aperture control.
The lens reports to the camera when you turn the focus ring. So you can use the automatic magnification feature of the a7 series which will magnify the image the moment the focus ring is turned. Some people found it very useful, I prefer to magnify manually.
Image Quality
Vignetting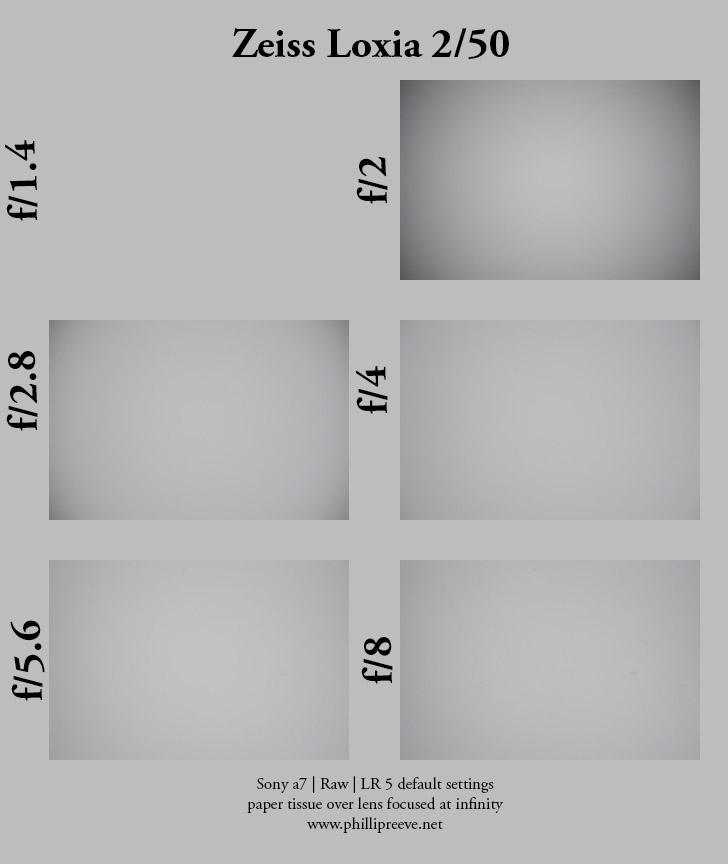 Vignetting at f/2 is quite pronounced and easily visible in images. Stopping down to f/2.8 reduced it a lot but some vignetting remains even at f/8.
Flare Resistance
Thanks to modern coatings the Loxia 2/50 hardly loses any contrast when a bright light source is in the image. This is the worst case of contrast loss I could provoke: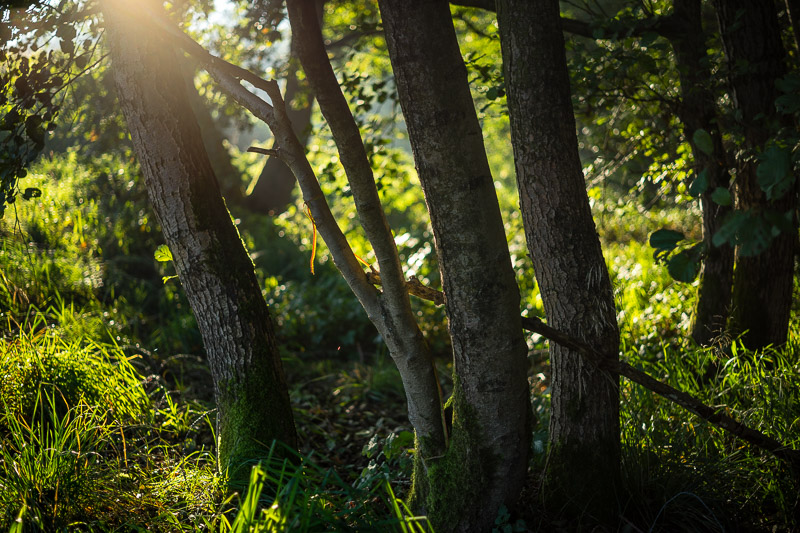 If you provoke it you will see some ghosting: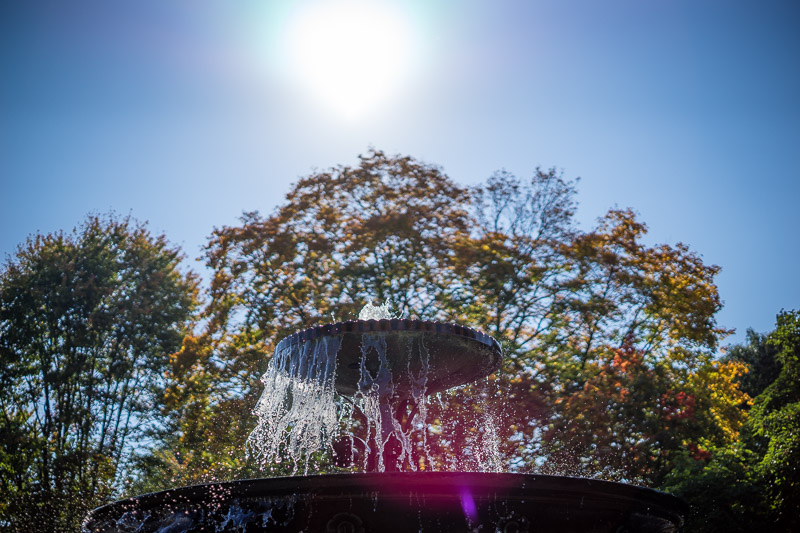 Distortion
Typically for a 50mm lens the Planar shows a small amount of barrel distortion. For critical architecture work you might want to correct it or buy a $20 Minolta MD 2/50 which is distortion free.
Chromatic Aberations
Lateral CA is very, very well corrected, I don't see any.
Color fringing outside of the focus plane is quite obvious at f/2:
100% crop | f/2
Bokeh
Bokeh isn't a strength of the Loxia 2/50. Out of focus highlights have a defined edge and so backgrounds appear a bit nervous.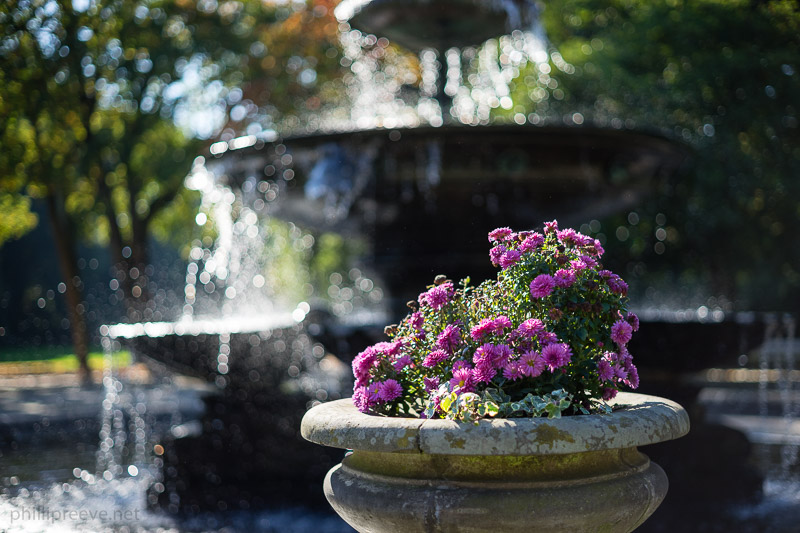 Near the close focusing distance this isn't an issue, because anything is blurred a lot backgrounds are rendered smooth: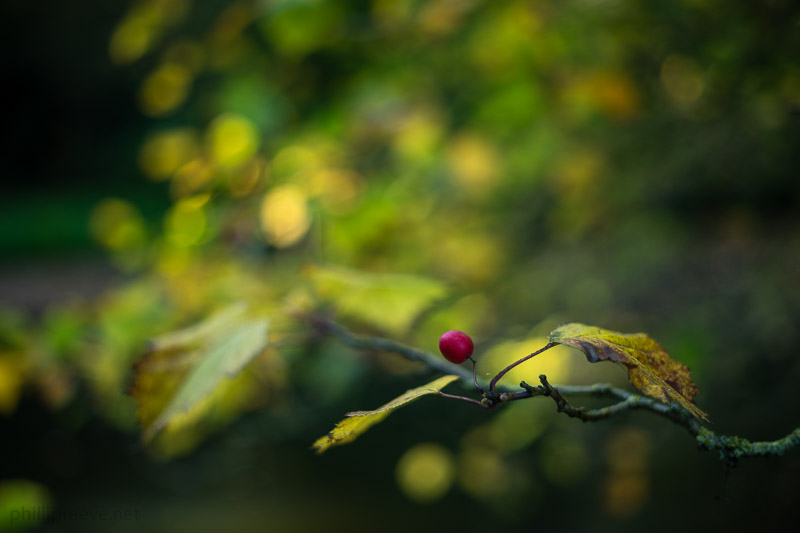 Thanks to 10 aperture blades blur discs remain round when the aperture is closed:
Foreground bokeh is quite smooth, check out the image of the fountain under CA.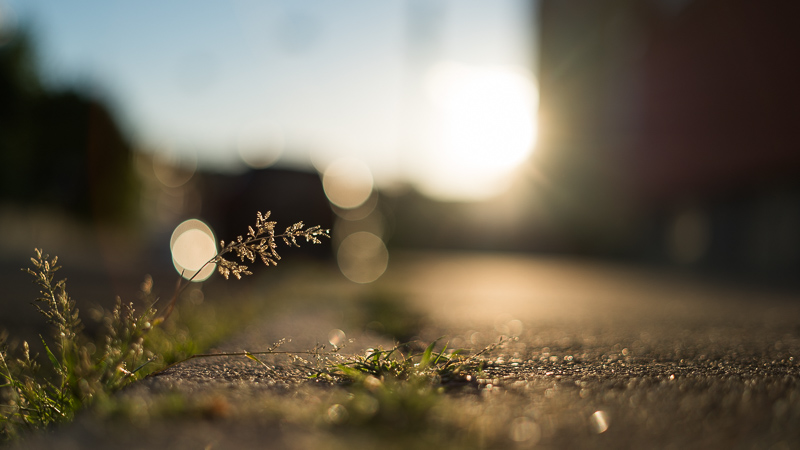 Comment from Bastian: similar to the Loxia 21mm 2.8 the iris is a bit closed even wide open, therefore you might encounter light circles not being perfectly round even at f/2.0.
Sun Stars
The Loxia 2/50 draws beautiful 10-pointed sun stars: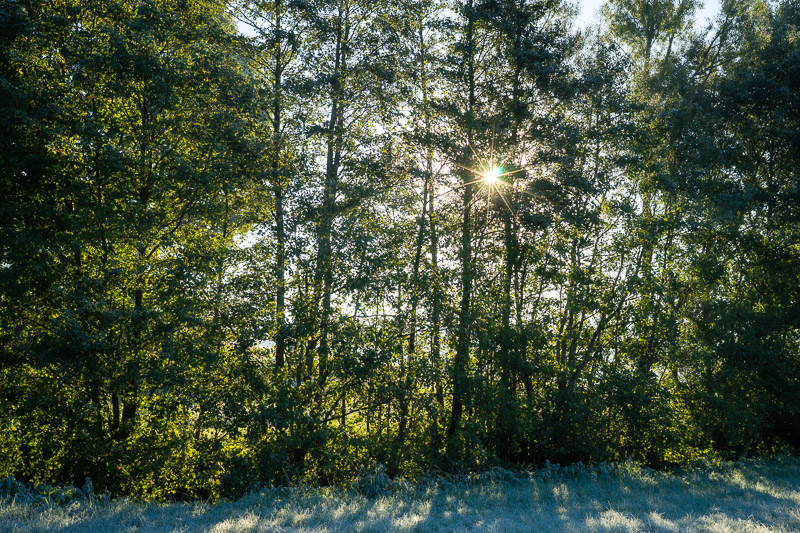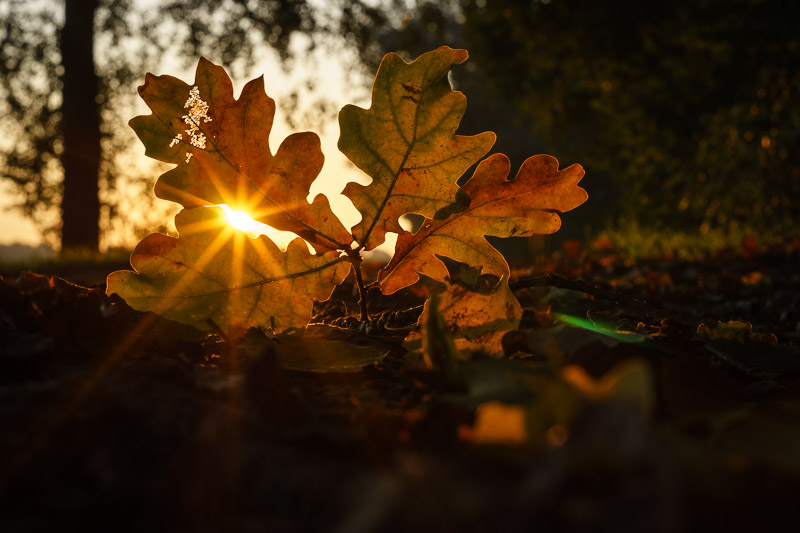 Sharpness
Compared to other classic 50mm lenses the Loxia is a very good performer.
At f/2 contrast is very good and the center is very sharp. The coners aren't as good but they are a lot better than with other classic normal lenses. I think they are less sharp than with the FE 1.8/55.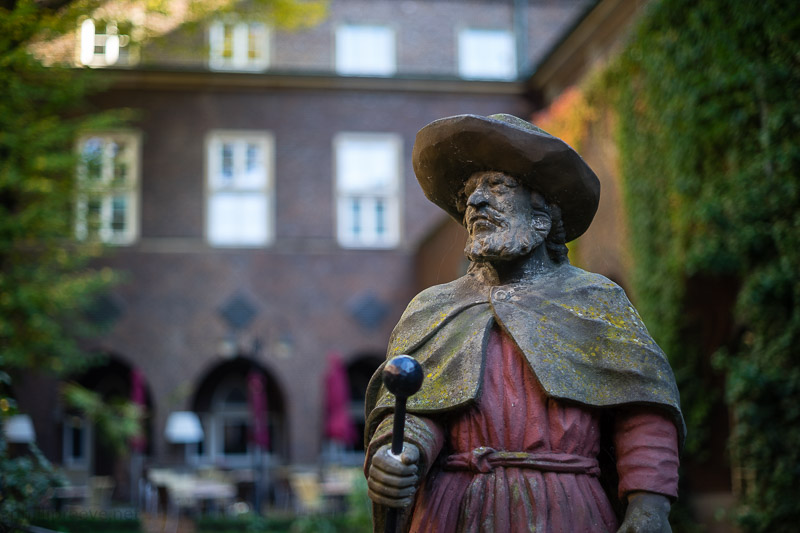 From f/5.6 the images is very sharp to excellent across the frame: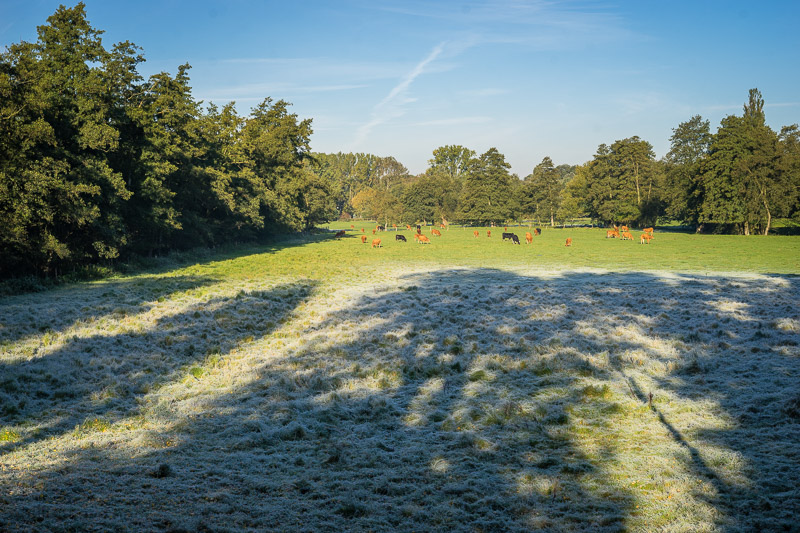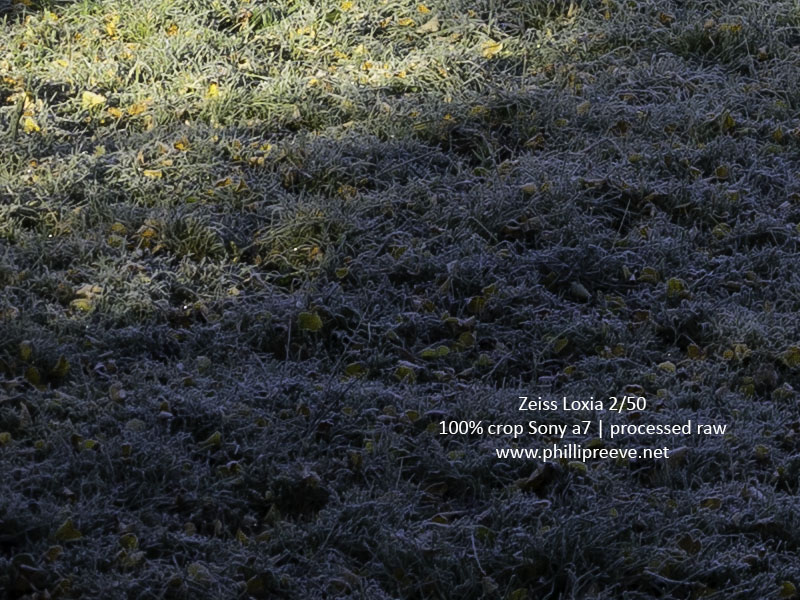 Comment from Bastian: I shot a series on the 42mp A7RII and compared the Loxia directly to the Sony FE 55mm 1.8:

Wide open in the center I prefer the Loxia which shows more contrast and more details*. Interestingly the corners don't look too different. The Loxia's problems are in the midframe, where there is a significant drop in resolution, which is also reflected in the MTF charts shown below.
You really need to stop down to f/8.0 to get the best performance in the mid frame area.
* I was very unhappy with the focus by wire mechanism in the Sony FE 55mm 1.8 for achieving critical sharpness. With the A7rII and maximum magnification in LiveView you will notice the motor in the lens isn't stepless and I am not so sure there was a step where I would have needed it for optimal sharpness…
Here is the MTF-graph from Zeiss:
Coma
Before: Loxia 50mm 2.0 @ 2.0 | After: Sony FE 55mm 1.8 @ 1.8 | 100% crops from extreme corner, Sony A7s
Comment from Bastian: as I was interested in how this lens behaves for astrophotography the coma correction was very important to me. To be honest I was expecting the FE 55mm 1.8 to be significantly better but this wasn't the case.
The deteoriations are a bit bigger with the Loxia, but the FE often shows very contrasty purple areas around point light sources which can also be very noticeable.
Conclusion
Good
build quality

very well balanced

very enjoyable manual focus

very sharp from f/2

high contrast 

nice sun stars
Average
value for money
out of focus aberrations
coma
Not Good
bokeh could be smoother

more vignetting than competition

no AF

midzone dip in sharpness
The Zeiss Loxia Planar 2/50 T* is a joy to use. It feels very well made, the focusing ring is very smooth  and it is well balanced on the Alpha 7. Everyone who enjoys to focus manually will like the Loxia a lot.
Optically it is one of the best 50mm lenses around but it doesn't quite reach the performance level of the Sony FE 1.8/55. Most obvious is the somewhat nervous bokeh which can be a distraction for some shots.
I think it is an attractive option for photographers (like me) who prefer a manual lens over an AF lens with sluggish manual focusing like the FE55.
The Loxia is sharper than any older manual lens, has modern coatings, you don't have  to deal with adapters and you get Exif information. But of course you also pay quite a bit more for it and you have to consider how much these advantages are worth to you.
All in all it is a very enjoyable lens, I found it more enjoyable to use than the FE 1.8/55 but the FE55 is a bit better optically.
Comment from Bastian: for shooting landscape and architecture I perfer this lens over the FE 55mm 1.8. The Loxia shows a little more contrast and the sunstars are more up to my taste but the really important thing is the absence of focus by wire. I really struggled achieving optimal sharpness with the FE 55mm 1.8 whilst this was never an issue with the Loxia 50mm 2.0.
As a general purpose lens I might also rather recommend the FE 55mm 1.8.
—–
If you consider buying the Loxia 2/50 please use one of the affiliate links below, your support is what makes reviews like this possible. THANKS!
The Zeiss Loxia Planar 2/50 sells for $949 at Amazon.com or B&H Photo or 849€ at Amazon.de.
—–
More Image Samples
All images are processed in Lightroom from Raw. Some more samples in my flickr album.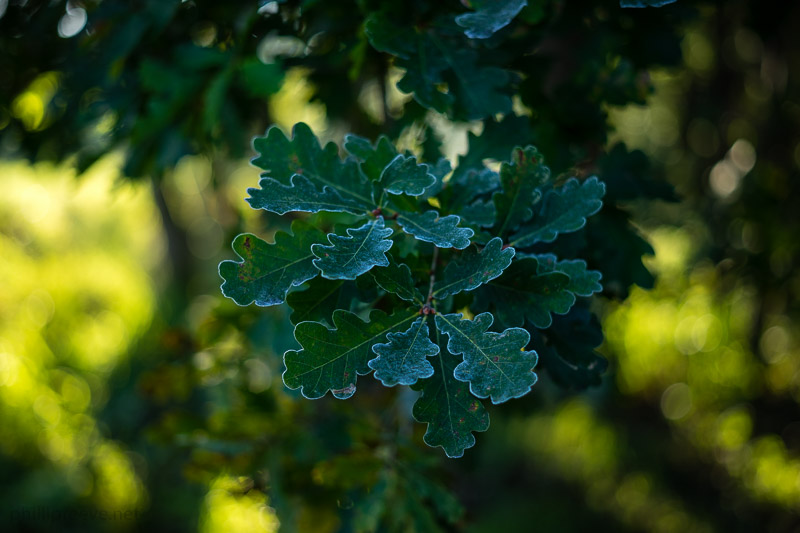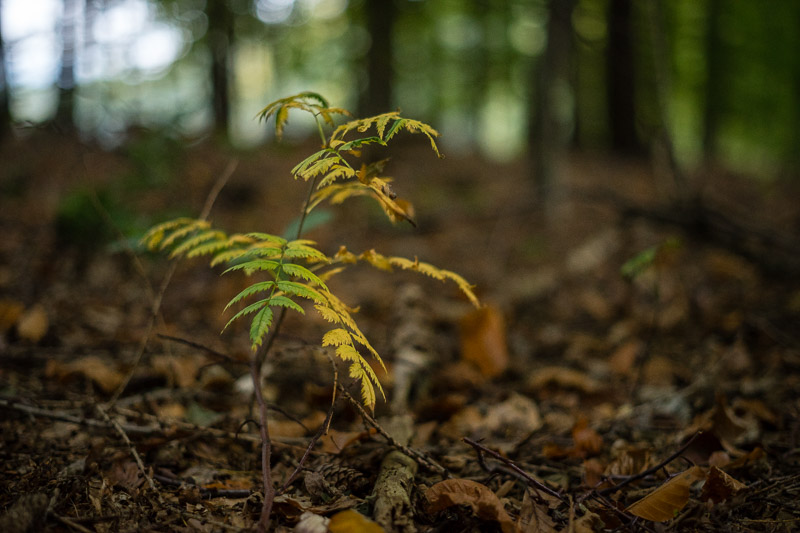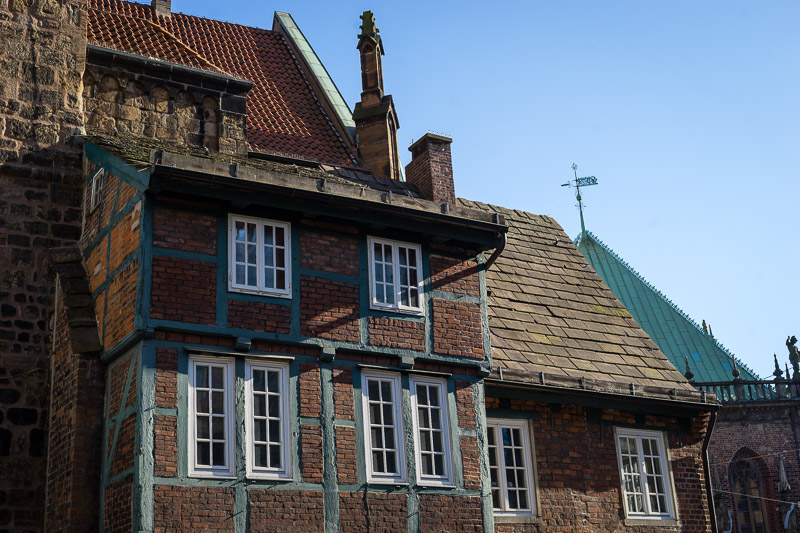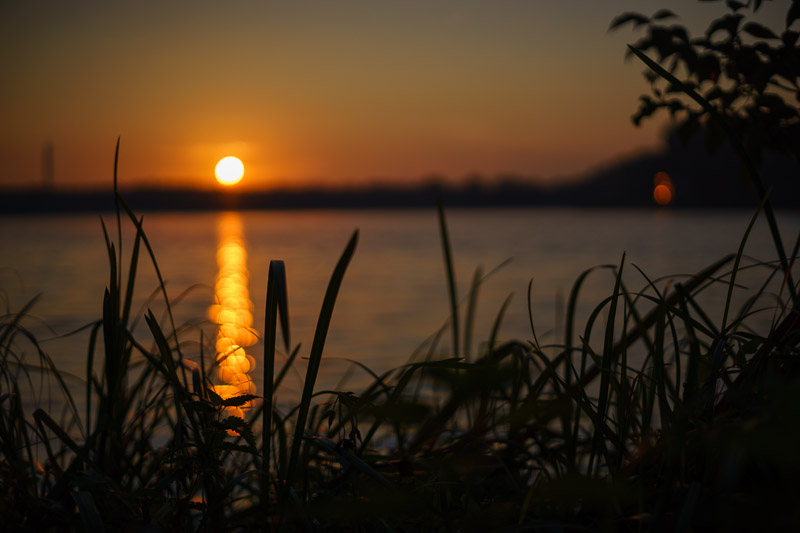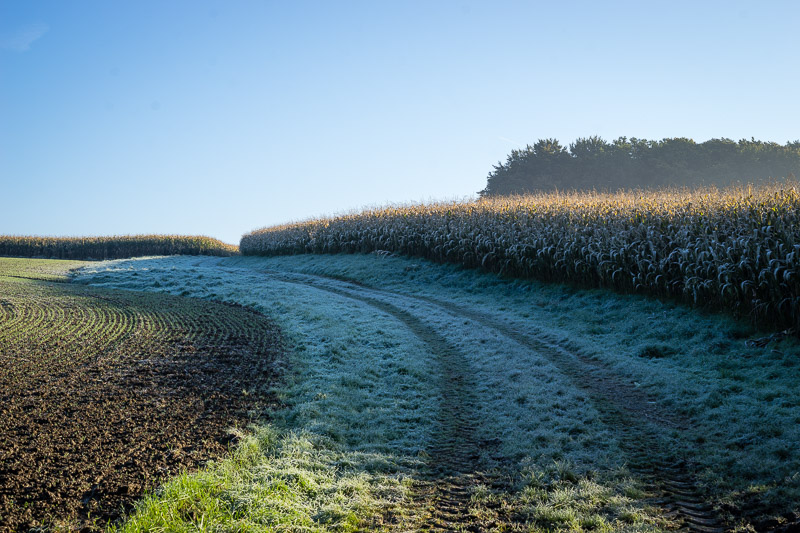 Zeiss Loxia 2/50 | Sony a7 | f/8| full resolution

Other Articles
The following two tabs change content below.
I have two hobbies: Photography and photographic gear. Both are related only to a small degree.
Latest posts by Phillip Reeve (see all)