Introduction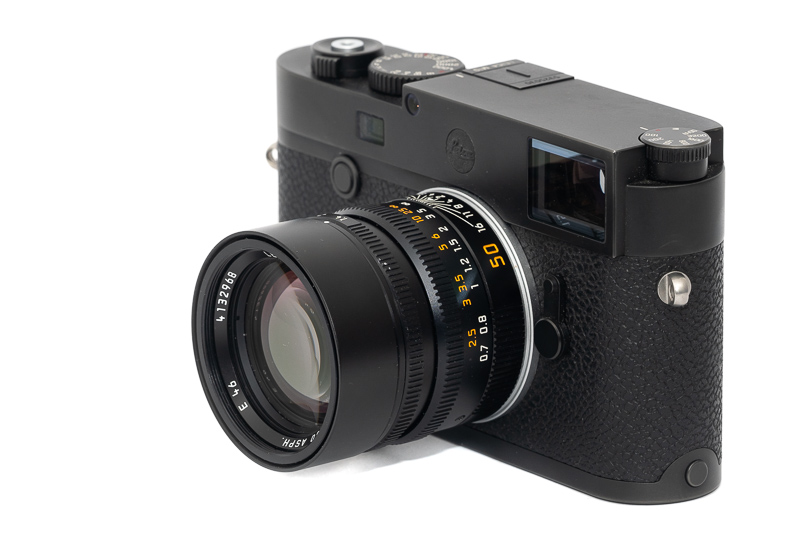 This Leica Summilux-M 50mm 1.4 Asph is definitely among Leica's most famous M-mount lenses. When it had been released in 2004 there was nothing quite like it. A compact fast 50mm rangefinder lens with aspherical element and floating elements design? You could not find this anywhere else.
But – maybe unlike some of the Nocitlux lenses – this wasn't just a showcase of engineering technology, it actually proved to be a useful and capable lens cherished by many to this day.
Leica kept this in their portfolio – with unchanged optics – for 20 years, so how does it stack up against its younger and significantly cheaper competitors in 2023, especially the Voigtländer VM 50mm 1.5 Nokton MC and the TTArtisan 50mm 1.4 Asph? Let's find out in this review.
This lens will be reviewed on the 42mp Sony A7rII and the 24mp Leica M10.
Sample Images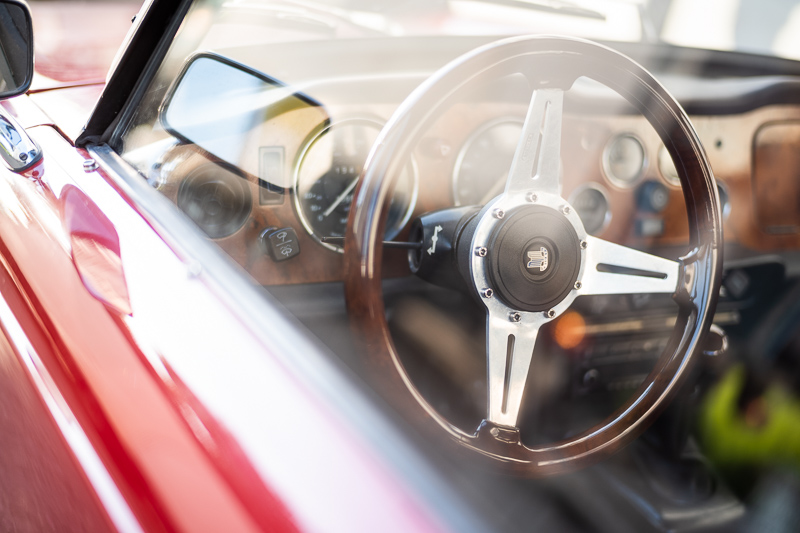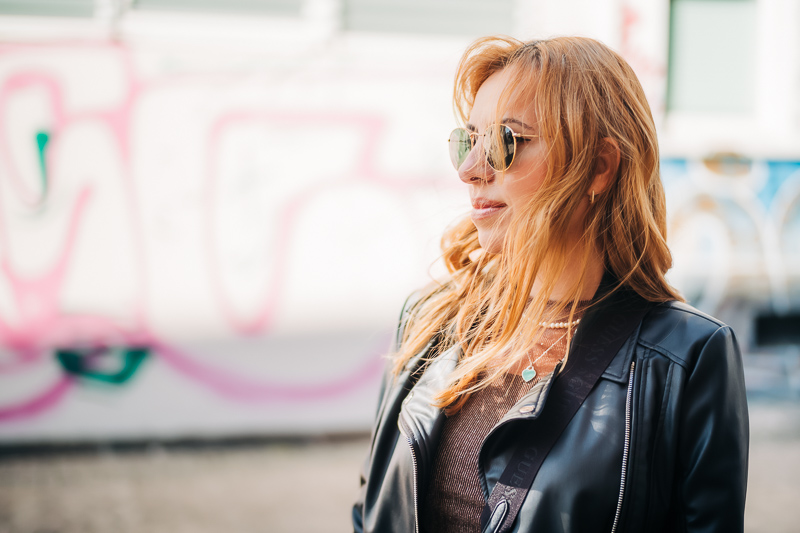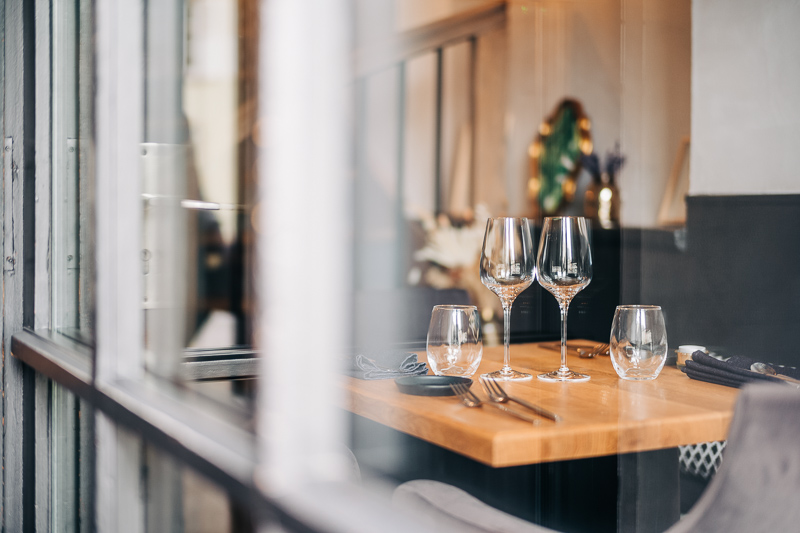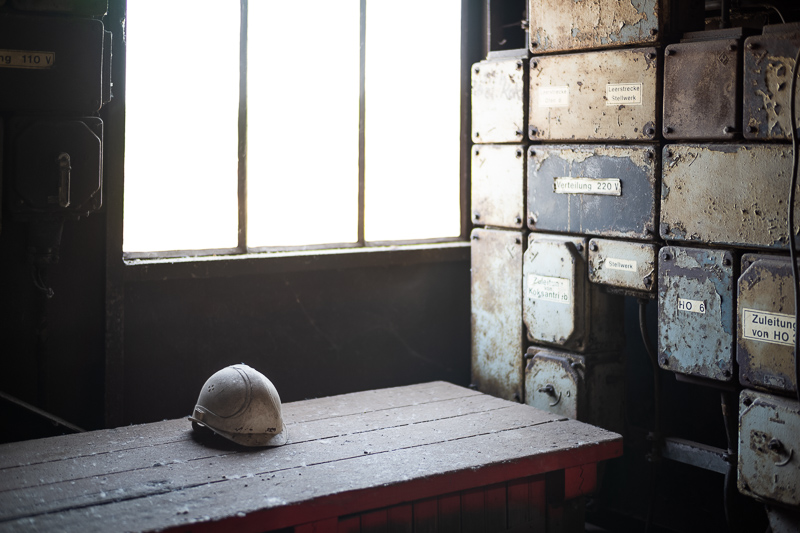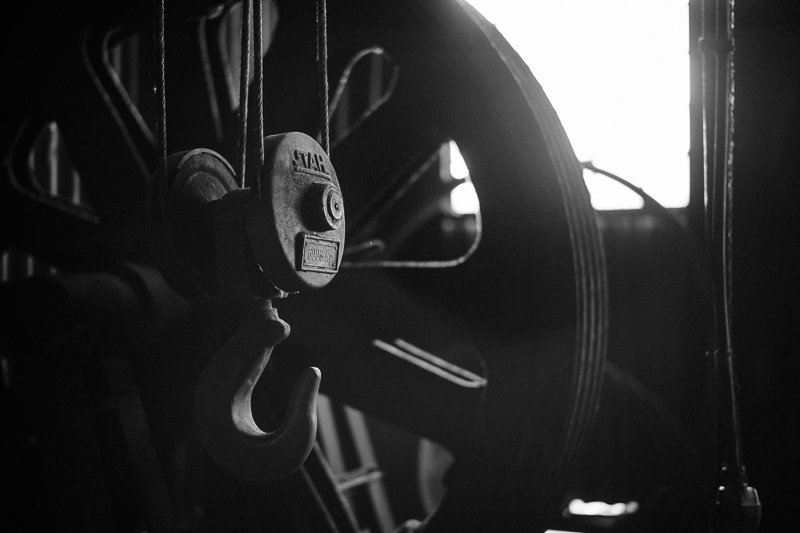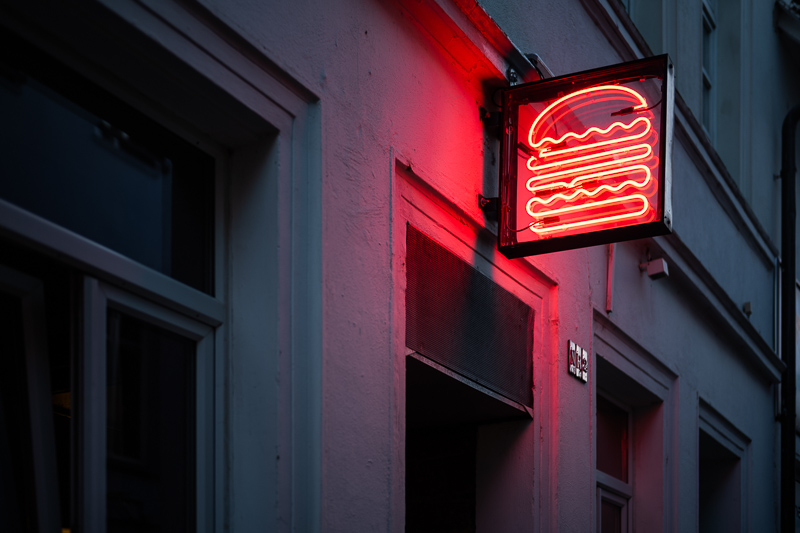 Most of the sample images in this review can be found in full resolution here.
Specifications / Version History
Leica's non-Asph 50mm 1.4 had been made for more than 40 years when it was replaced by this Leica Summilux-M 50mm 1.4 Asph in 2004. Keep in mind this was 5 years before the first fullframe digital Leica M camera, the M9, and 2 years before Leica's first digital M, the M8 (that only featured an APS-H sized sensor) were released.
This Leica 50mm 1.4 Asph had been designed for film in the film era, 20 years ago – keep that in mind when having a look at its optical performance further down this review.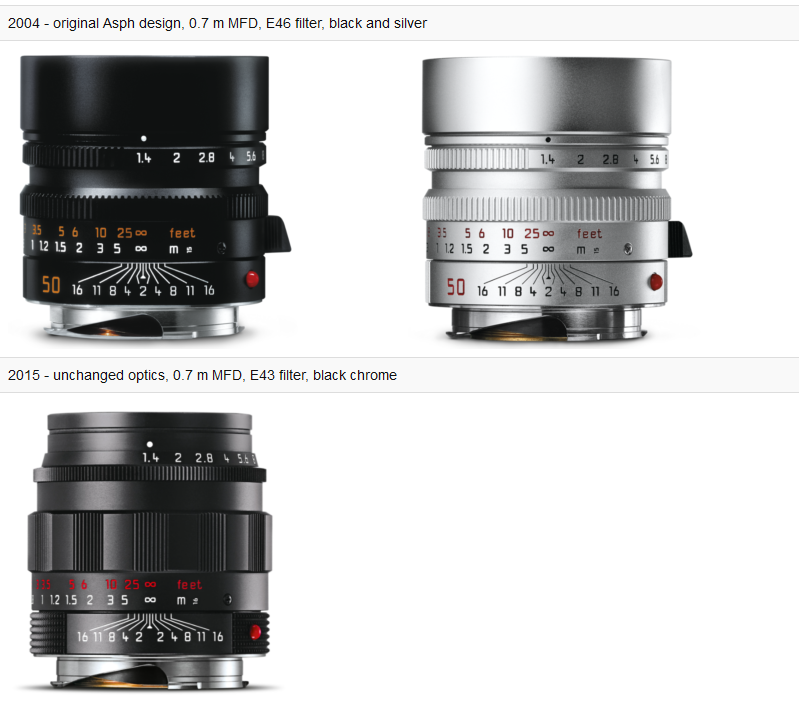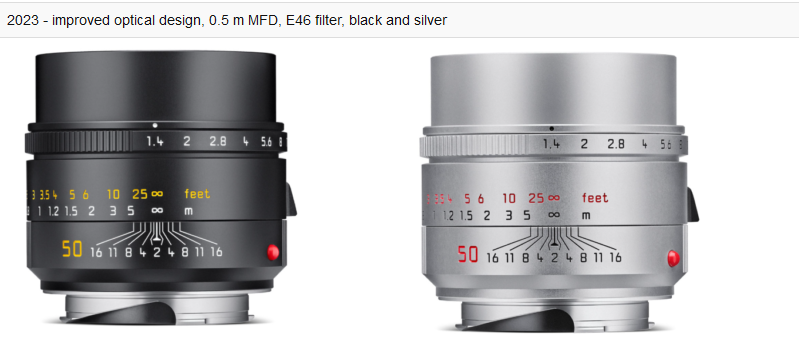 I am reviewing the most common Leica 50mm 1.4 Asph in black here (top left). It also comes in a ~125g heavier silver version.
In 2015 a "black chrome" version with the same optical but different mechanical design – reminiscent of Leica's 50mm 1.4 from the 1960s – had been released. It also features a smaller E43 filter thread but no built-in hood.
Then in 2023 a new version with slightly altered optical design and improved 0.5 m minimum focus distance replaced the previous versions.
The earlier version I am reviewing here has the following specifications:
Diameter: 53.5mm
Length: 52.5mm
Weight: 330g (measured, without caps)
Field of view: 47° (diagonally)
Filter Diameter: E46
Number of Aperture Blades: 9 (inwardly curved)
Elements/Groups: 8/5

Close Focusing Distance: 0.7m
Maximum Magnification: 1:11.3
Mount: Leica-M
You can buy this lens new from B&H for $4500 or try to look for a used one on ebay.com starting at $3000 (affiliate links)
Disclosure
This Leica Summilux-M 50mm 1.4 Asph was kindly provided free of charge by our reader Dirk B. from Pforzheim for reviewing purposes, thanks a lot!
Handling / Build Quality
Generally Leica uses nice materials for their lenses and the tolerances are tight. My 36 years old 90mm 2.0 pre Asph still looks and feels like new.
This 50mm 1.4 also feels like it is an all metal construction and all the markings are engraved and filled with paint. There is one thing that left me wondering though (you may even see it from the picture above): the focus ring has a slightly different tone than the other parts of the casing. I don't know if it is made from different material or might have been replaced at some point in time during service (the owner told me it had been serviced more than once).
The focus ring travels ~120° from infinity to the minimum focus distance of 0.7 m and is equipped with a focus tab. As far as I know this has been the first M-mount lens with a floating elements design and this also seems to be the main reason for the focus ring's uneven resistance.
Since its release we have seen some more M-mount lenses with floating elements and e.g. Laowa with their 9mm 5.6 have shown that this can be combined with a perfectly even focus ring.
The aperture ring has very distinct and equidistantly spaced half-stop click-stops and travels ~100° from f/1.4 to f/16.
While the front element does not rotate the floating rear group does and looking at the lens from the rear you can already get a glimpse at this lens' complex mechanical design. You can also see the 6-bit code on the bayonet ring.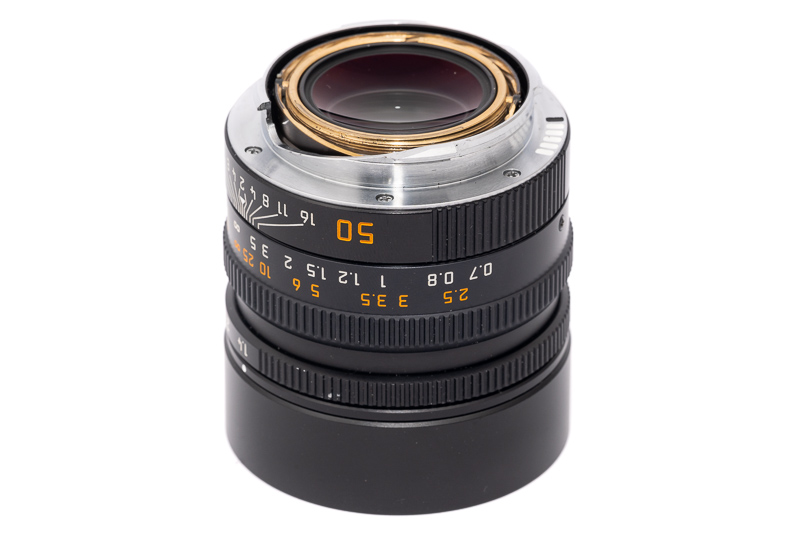 When it comes to lens hoods this retractable design is my favorite. You never leave the hood at home and it is always there when you need it. Some of these retractable hoods are a bit wobbly but this is not the case here.
When the hood is extended it can also be locked in place by a small rotation.
Leica 50mm 1.4 Summilux-M Asph
The Leica 50mm 1.4 Asph is not that small for an M-mount lens, so depending on the distance set on the focus ring and whether the hood is extended or retracted there can be noticeable rangefinder blockage, as can be seen from this comparison:
Rangefinder blockage
To me personally the Leica 90mm 2.0 Summicron-M pre-Asph is one of the most beautiful lenses ever made and this 50mm 1.4 Asph has a very similar casing design, of course it is much shorter and lighter.
The TTArtisan 50mm 1.4 Asph is noticeably "fatter" than the Leica version and 70g heavier. It features a more complex 10/8 design, but without floating elements.
There are adapters available that allow using this lens on pretty much any modern mirrorless camera. Here I am showing it with the TTArtisan 6-bit adapter so it will be properly recognized as a Leica 50mm f/1.4 lens when used on a Sony camera: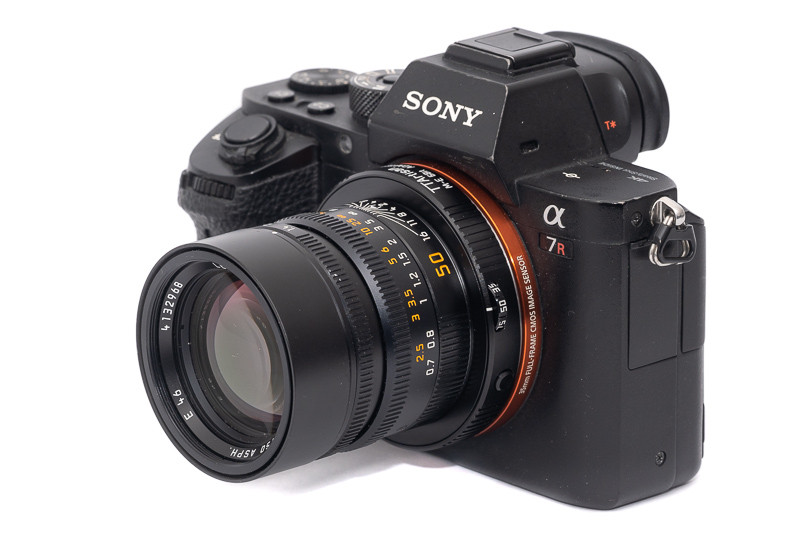 Because of the floating elements this lens is also harder (and more costly should it be out of warranty) to calibrate than your average Leica lens.
Vignetting

Light falloff
| | |
| --- | --- |
| f/1.4 | 2.6 EV |
| f/2.0 | 1.7 EV |
| f/2.8 | 1.2 EV |
| f/4.0 | 0.9 EV |
| f/5.6-f/16 | 0.8 EV |
This is a category in which the Leica lens fares noticeably better than the Voigtlander VM 50mm 1.5 MK II with almost 1 EV less vignetting at its maximum aperture and still ~0.5 EV difference stopped down.
The TTArtisan 50mm 1.4 Asph shows the same amount of vignetting at f/1.4 but is also ~0.5 EV worse stopped down.
It is recommended to have a look at this article first to get an idea how this brightness graph works.
Optical vignetting
Fast lenses usually show a noticeable amount of optical vignetting, especially so the compact ones. Without going too much into technical details optical vignetting leads to the truncation of light circles towards the borders of the frame.
In the center of the frame almost every lens will render a perfect circle, but only lenses with very low optical vignetting will keep this shape in the corners.
So in the following comparison we move from the center (left) to the extreme corner (right) and see how the shape of the light circle changes.
Sony A7III | Leica 50mm 1.4 Asph | 0.7m
The amount of optical vignetting we see here is very typical for a compact fast 50mm lens. The TTArtisan 50mm 1.4 Asph behaves similar as does the Voigtlander VM 50mm 1.2 at shared apertures. The Voigtlander VM 50mm 1.5 MK II shows slightly stronger optical vignetting in the corners.
We also see onion ring structures in defocused light points thanks to the aspherical element and their "ninja-star"-like shape stopped down caused by the inwardly curved aperture blades.
Sharpness
Focus shift
50% crops, A7rII
This Leica 50mm 1.4 Asph does not show a visible focus shift, yay! The Voigtlander VM 50mm 1.5 MK II shows a small amount of focus shift, the TTArtisan 50mm 1.4 is inbetween.
MTF-Graphs
At f/1.4 the MTF graphs promise high contrast in the center of the frame and low astigmatism. We also see a midzone dip at ~10mm and noticeably worse contrast and resolution in the corners though.
Stopped down to f/5.6 the resolution generally increases, but we also see a lot of astigmatism because the sagittal resolution improves more on stopping down than the tangential one. The corners still don't look great.
The lens being designed before 2004 I expect these graphs to be calculated for the use on film without a filter stack in between lens and sensor, so let's see how it fares in the field.
infinity (42mp Sony A7rII/24mp Leica M10)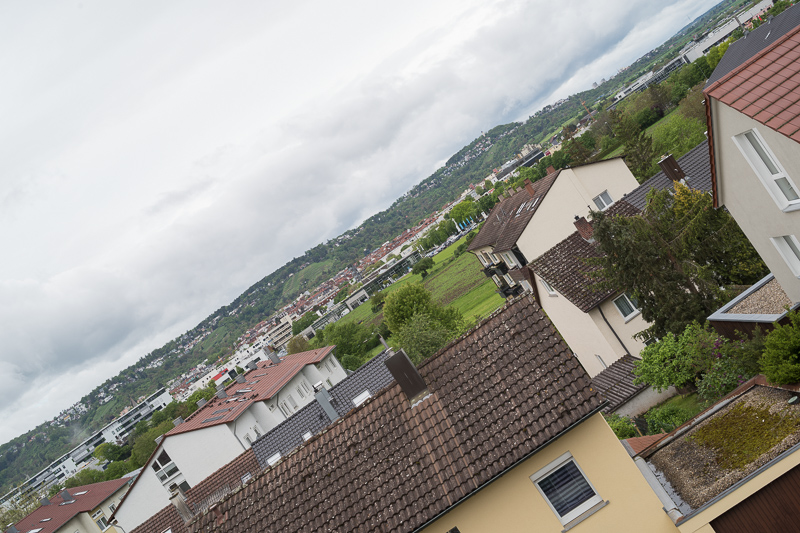 At least one out of three lenses (regardless of manufacturer) I receive does not have a perfectly calibrated infinity hard stop on my M-mount cameras and this is again the case here. On the M10 the plane of focus with best possible performance would be a tad behind the hard stop. Using it on the Sony camera reveals it could perform better in the center at f/1.4, if camera and lens were perfectly calibrated together.
Fast rangefinder lenses are a calibration nightmare.
On the Leica M10 I see pretty much what the MTF graphs promised: high contrast and resolution over most of the frame but with a midzone dip and pretty bad corners unless stopped down to f/5.6, better f/8.0.
When used on a Sony (or any other mirrorless camera with a thicker filter stack) it takes stopping down more for the midframe and especially corners to catch up. Image quality is very good at f/8.0 to f/11 across the frame here, too.
If impeccable image quality at infinity at wider apertures is important to you, the Leica 50mm 2.0 Apo-Summicron or the Voigtländer VM 50mm 2.0 Apo-Lanthar are probably a better choice for you.
But also the Voigtländer VM 50mm 1.5 Nokton II shows a noticeably better performance here, as it doesn't show this strong loss in image quality in the corners and looks really great across the whole frame already from f/4.0.
The TTArtisan 50mm 1.4 can keep up in terms of resolution – it is actually doing better in the corners – but the Leica's contrast is visibly higher at infinity.
portrait 1.5 m (24mp Sony A7III/Leica M10)
Let's see what the performance is like at a typical portrait distance for a 50mm lens of ~1.5 m.

We will be looking at 100% crops from the 24mp Sony A7III and the Leica M10. Both cameras do not have an anti aliasing filter in front of the sensor.
Sony A7III <—> Leica M10
A good performance at typical portrait distances is definitely something I would look for in a lens like this. After all, portraiture and street photography seem to be the main applications for the M-system.
So these results were a negative surprise. While the performance in the center of the frame is very good, already the inner midframe doesn't look great and the outer midframe doesn't look great at all. Also stopping down to f/2.0 doesn't make a real difference.
The Voigtländer VM 50mm 1.5 Nokton II looks way better at these distances and even the TTArtisan 50mm 1.4 Asph does.
I was a bit shocked by the results in this category. And while it is actually very hard to find reviews of Leica lenses with a useful analysis of their optical performance, I did in fact find another review comparing the VM 50mm 1.5 MK II to this Leica 50mm 1.4 Asph with the same outcome.
So 20 years of technical advance surely make themselves felt.
In the inner midframe the crop on Sony looks slightly better but you shouldn't read too much into that: thanks to their better screen, lenses are easier to focus in Liveview mode on the Sony cameras, so this might already be the reason for the small difference.
Close 0.7 m, 1:11.3 (42mp Sony A7rII)

100% crops from center, A7rII
This is the category in which the floating elements design should make a difference and in fact it does. Most fast M-mount 50s show a very hazy image at their maximum aperture at these distances and this is not the case here.
That being said I am not entirely sure the complex floating elements system really made a lot of sense. I see maybe a one stop improvement over the Voigtländer VM 50mm 1.5 Nokton II and even less than that compared to the TTArtisan 50mm 1.4 Asph.
If you often use your 50mm lens around ~0.7 m at f/1.4 you may value this slightly better performance more than me though. The 2023 version of the Leica also focuses down to 0.5 m, the other fast 50s cannot do that to begin with, and for that the floating elements may make a lot more sense.
Flare resistance
Leica M10 | Leica 50mm 1.4 Asph
As always evaluating flare is a complex matter since you can get any lens to look bad if you push it hard enough and a slight change of scenario can affect results a lot. Here however the picture is pretty clear.
This Leica 50mm 1.4 Asph definitely does not like backlight at all. Or rather I wouldn't want to shoot any backlit scenarios/portraits with it.
Especially at f/1.4 it creates plenty of obtrusive ring flares and there are also a lot of internal reflections.
Leica M10 | Leica 50mm 1.4 Asph
When you stop down you will eventually get rid of the ring flares and internal reflections at some point (around f/2.8 to f/4.0), but plenty of artefacts remain.
Leica M10 | Leica 50mm 1.4 Asph
Generally I am a big fan of these retractable hoods, but with a point light source at an unfavourable angle it can do more harm than good, in this scenario it reflected some of the light leading to more veiling flare:
Leica M10 | Leica 50mm 1.4 Asph | f/8.0
The TTArtisan 50mm 1.4 Asph was doing a bit better when it comes to ghosting but also had some issues with ring flares at f/1.4.
The Voigtländer VM 50mm 1.5 Nokton II MC also had some (albeit less severe) issues in this category.
If you want a fast 50mm lens that is less likely to show ghosts or other artefacts the Voigtländer VM 50mm 1.2 Nokton is the best performer I have used so far.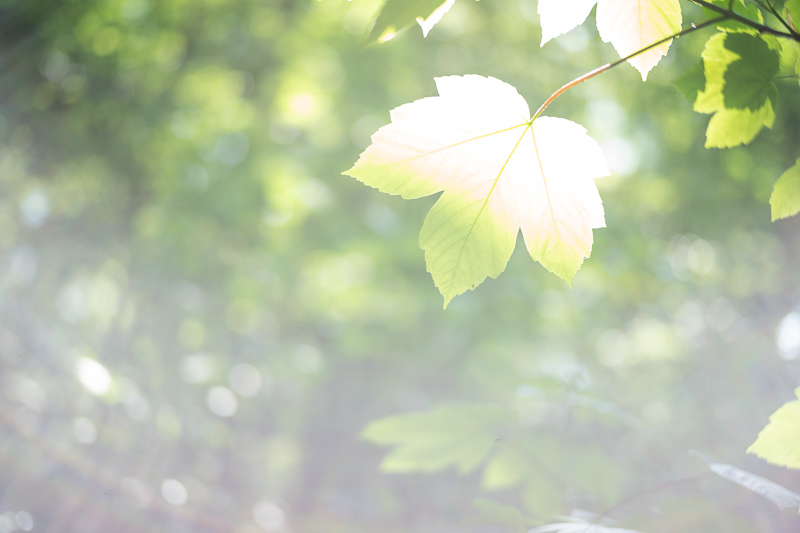 A small anecdote to end this chapter: in many reviews of M-mount 50s I mentioned this Leica 50mm 1.4 Asph as an alternative. When discussing it I had to go by what the MTF graphs or other trustworthy reviews tell me – as I had not thoroughly used this lens myself at that time.
Many of the lenses from the newer Chinese manufacturers struggle in this category, so e.g. in the TTArtisan 50mm 1.4 Asph review I wrote about this Leica lens: "I would expect it to do better in certain scenarios like contrast and flare resistance". I now know: I was definitely wrong about the latter.
Some comparisons I saw indicate the red ring flare is less of an issue with the 2023 version of this lens.
Coma
100% crops from extreme corner, focused at infinity hard stop, M10
Going by all the lenses I have used so far from different eras, correcting coma in a fast lens without aspherical elements seems to be almost impossible. This is also why the Noct-Nikkor 58mm 1.2 was such a big deal in 1977: it corrected coma way better than all the all-spherical fast 50s thanks to its hand-ground aspherical front element.
Aspherical elements still weren't really a thing in 50mm f/1.4 lenses in 2004, so also here this Leica lens showed a much better performance than the average SLR 50s.
Now 20 years later aspherical elements are the norm in fast lenses and not only the Voigtländer VM 50mm 1.5 Nokton II does just as good (or better), but also the cheap TTArtisan 50mm 1.4 Asph.
Distortion
The Leica 50mm 1.4 Asph shows only a very low amount of pincushion distortion, I didn't feel the need to correct it in any of the pictures you see in this review.
Bokeh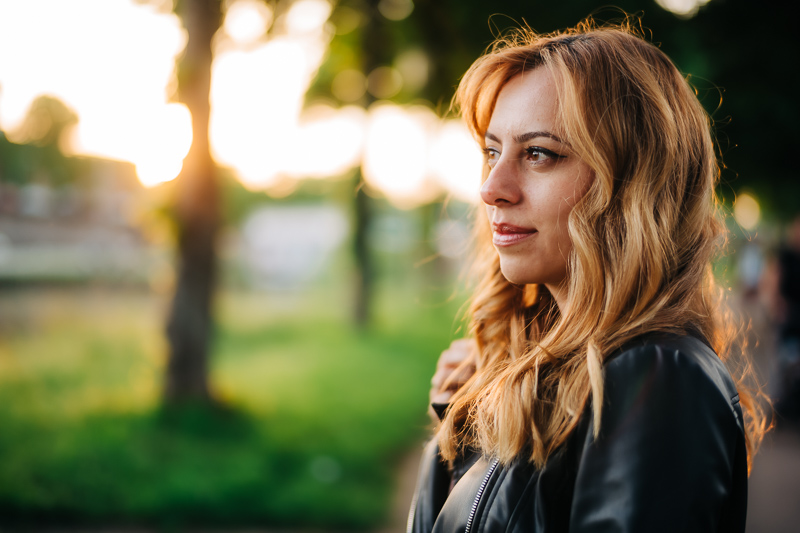 Among its fans this Leica 50mm 1.4 Asph is reknown for the punchy look it yields that is created by its high contrast in combination with its smooth out of focus rendering – this is also what I would like for a general purpose 50mm lens.
Close distance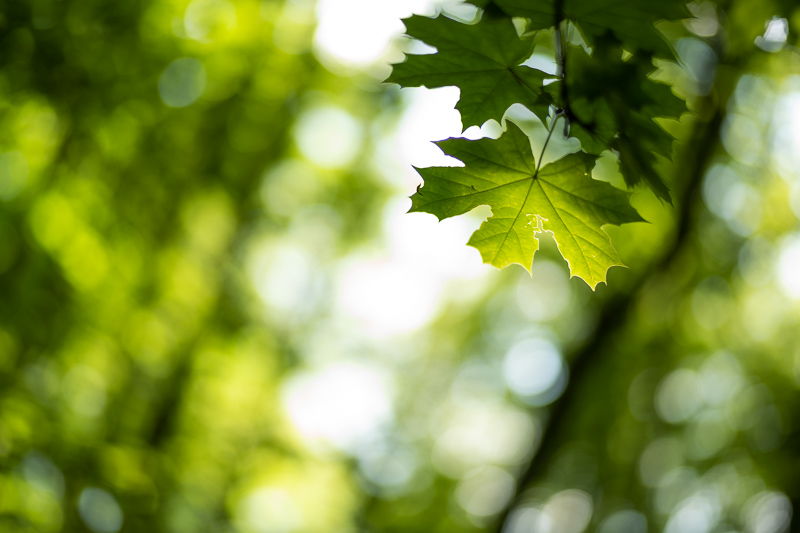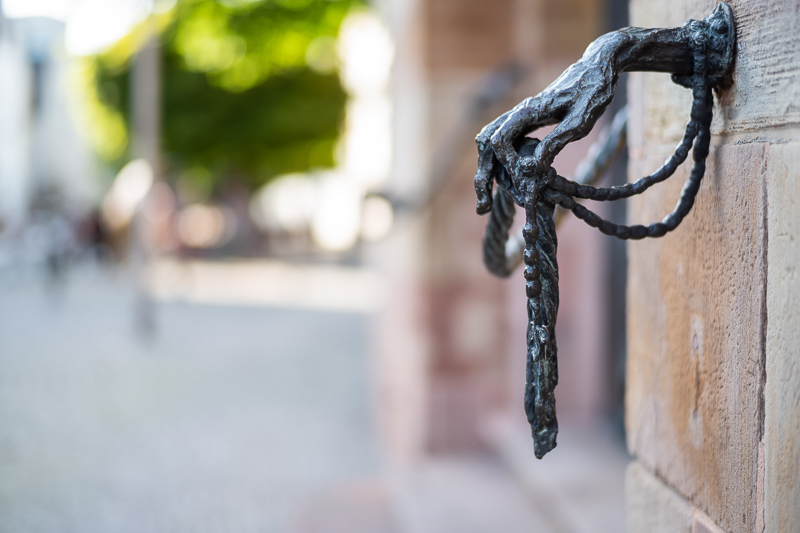 As is often the case at closer focus distances there is hardly anything to complain about. The floating elements also help here, as the contrast stays on a high level at f/1.4 even at 0.7 m.
Mid distance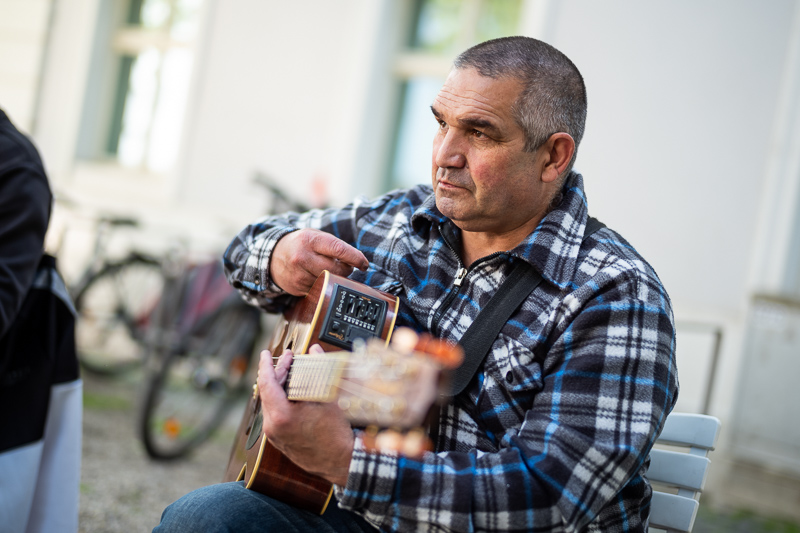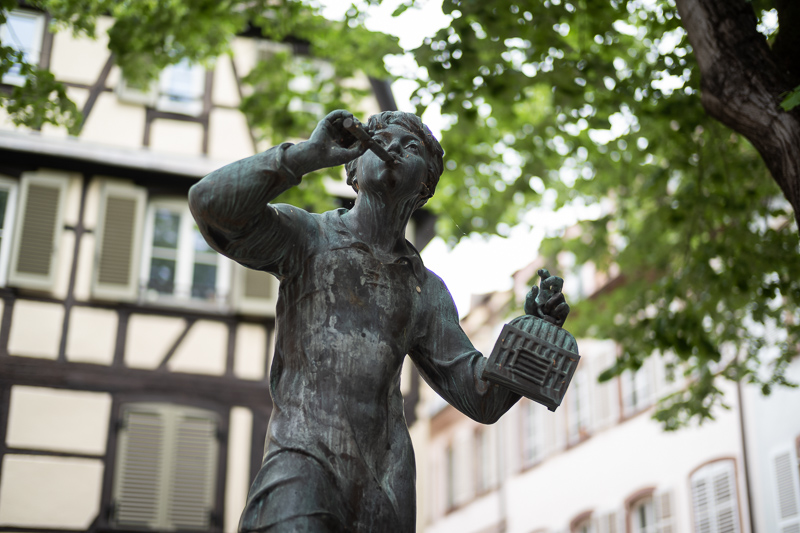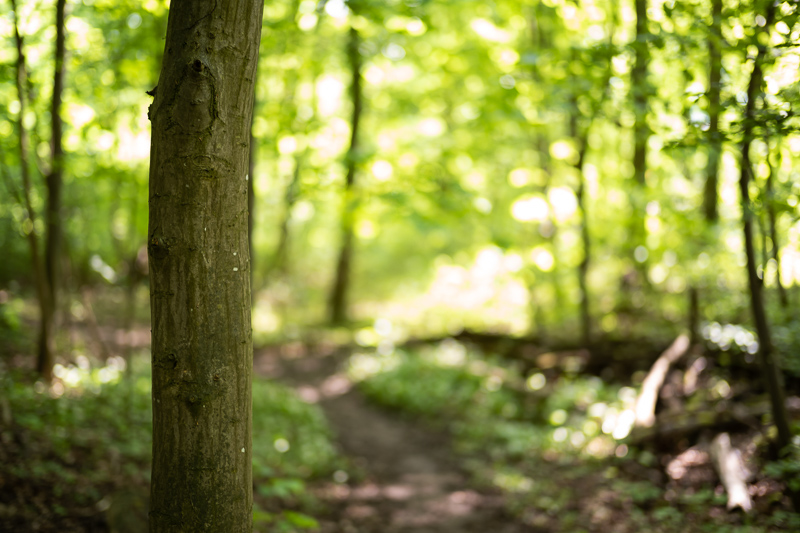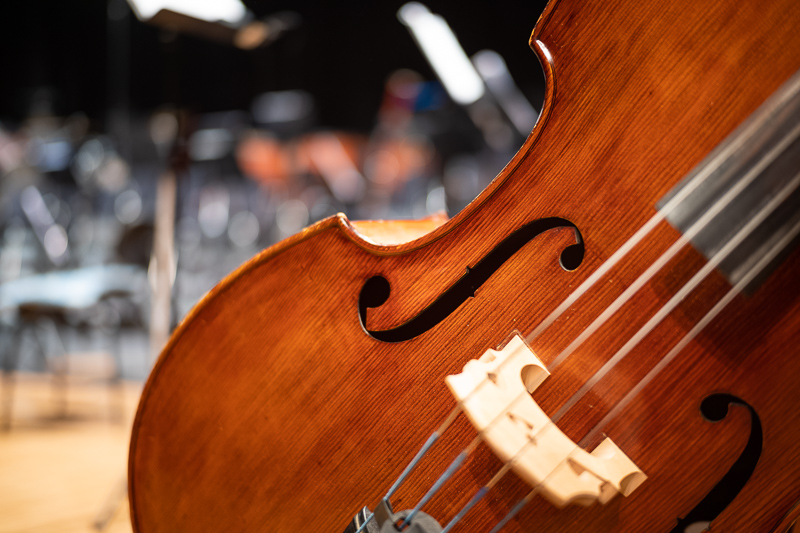 Mid distances – this includes head to head-and-shoulders portraits – are where this lens is best used at.
The Leica 50mm 1.4 Asph handles complex backgrounds – especially foliage – really well so rarely something in the out of focus areas distracts from your subject.
Long distance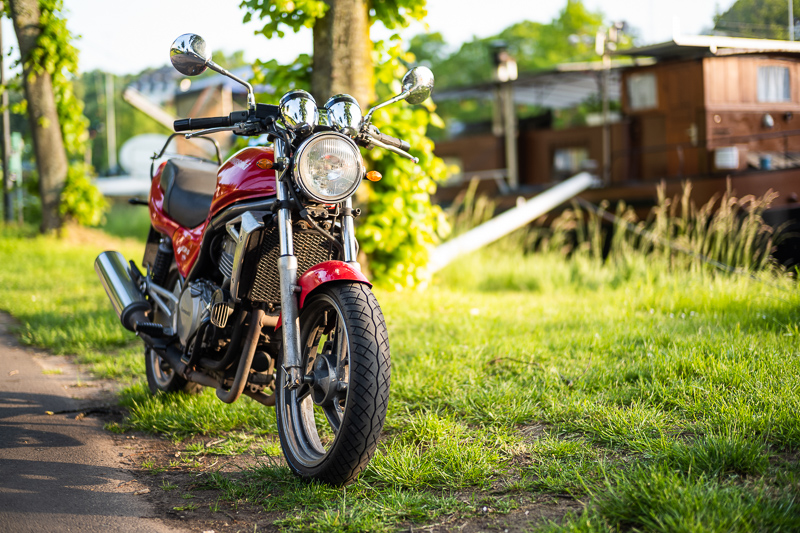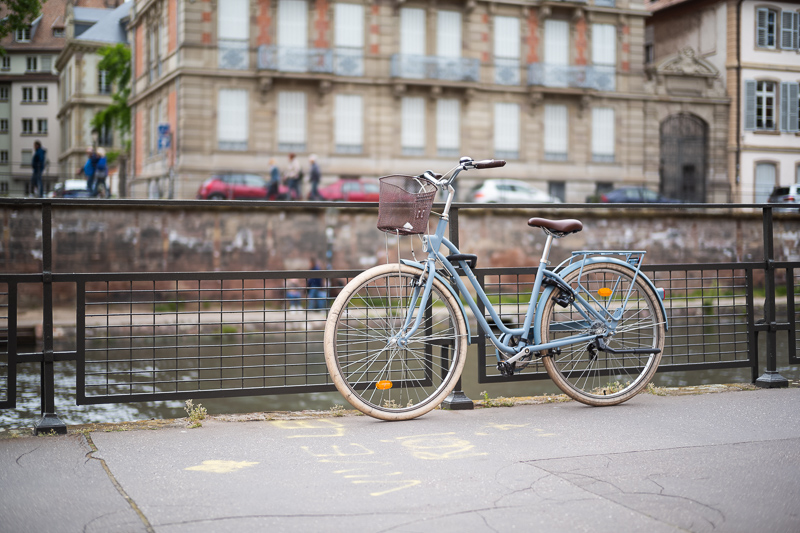 In most situations also at longer focus distances the bokeh is very likable, this is until you are more than ~2.5 m away from your subject, where field curvature can become an issue (depending on what your background looks like).
You can see this easily in the last picture with the blue bicycle where the focal plane bends so much that the corners are almost in focus as well, despite being far behind that bicycle.
We have seen this behaviour with several fast lenses, e.g. the MS-Optics 50mm 1.1 Sonnetar, the Laowa 45mm 0.95, Voigtländer VM 50mm 1.0 Nokton, Canon 50mm 1.4 LTM and several more.
This is not something that will hurt or even be visible in every picture, but if you are mainly interested in taking e.g. full body portraits at longer distances I might be looking for a different 50mm lens.
Compared to: TTArtisan 50mm 1.4 Asph
Field of View
The TTArtisan 50mm 1.4 Asph is noticeably wider than the Leica 50mm 1.4 Asph. This sample of the Leica has an exact focal length of 51.4mm, I guess the TTArtisan lens has a focal length actually closer to 50mm.
In the following comparisons the TTArtisan's pictures have been cropped to the same framing as the Leica lens for easier comparison.
Scene 1: Close focus
Scene 2: Mid distance (center focus)
Scene 3: Mid distance (off center focus)
Scene 4: Long distance
Observations
At distances similar to those in Scene 1 it would be almost impossible to tell the two lenses apart, but what is really surprising is how similar they look in Scene 2 with its complex lighting and background.
This still holds true for Scene 3, but when looking closer we see the TTArtisan's superior off-center sharpness.
The Leica's bokeh is a bit smoother here, but this will only be noticeable in a direct comparison.
Now where things get interesting is Scene 4. I already told you about the Leica's field curvature at these distances and when compared to a lens better corrected for this, it becomes very obvious:
While the TTArtisan lens draws a more evenly out of focus background, the edges and corners in the Leica's picture are way less blurred than the central part of the frame.
Personally I find this behaviour very unfavourable as it directs the viewer's attention to the corners where it shouldn't be and therefore I try to avoid lenses with this flaw.
I also included a picture taken on the Sony A7rII with its thicker filter stack here that emphasizes this issue.
In this scene we can also see the Leica's superior central sharpness.
Sunstars
Leica M10 | Leica 50mm 1.4 Asph | 50% crops
Regular readers already know: not only the number and shape of the aperture blades is important here, also the production tolerances.
I have not seen a modern Leica lens with a sloppily manufactured aperture diaphragm yet (wish I could say the same about you, Samyang) so despite using 9 inwardly curved aperture blades we see well defined and appealing 18-pointed sunstars at f/8.0 to f/11.
If you want to learn more about sunstars have a look at this article.
Chromatic aberration
lateral
Lateral CA are almost non-existent. When this lens had been released this aberration still had to be corrected by the lens' optical design and not in post.
longitudinal
At close distances the Leica 50mm 1.4 Asph shows a low amount of longitudinal CA, a bit magenta in front of and green behind the point in focus:
Leica M10 | Leica 50mm 1.4 Asph | f/1.4
In scenes with high contrast purple fringing can be an issue though, leading to several pixels wide outlining:
Leica M10 | Leica 50mm 1.4 Asph | f/1.4
While you can spot some loCA in extreme scenarios the performance is generally good. The Voigtländer VM 50mm 1.5 II is doing worse here, the TTArtisan 50mm 1.4 Asph sits inbetween Leica and Voigtländer.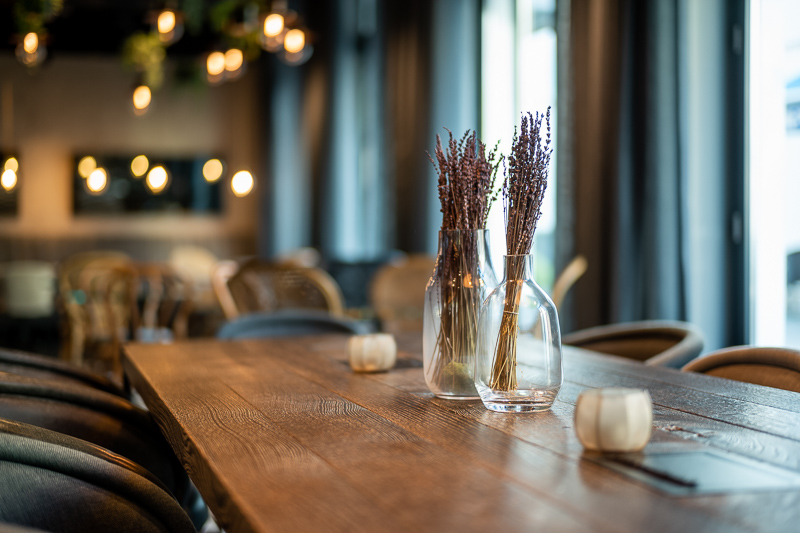 Conclusion
In the past some readers mentioned that I talk too much about the price of Leica products when reviewing them. So this time I will not talk about prices at all. But I will talk a bit about the history of 50mm lenses over the last decades.
If you don't care about that: jump to the Actual Conclusion.
Many people think it was this Leica 50mm 1.4 Asph that started the trend of complex, high performing 50mm lenses, but that is actually not true. The Canon nFD 50mm 1.2L uses the same level of technology (aspherical element + floating elements design), is similarly compact and lightweight (380g), but it had already been released in 1980.
In 1989 Canon even surpassed itself with the Canon EF 50mm 1.0L USM, a halo product released to showcase what is possible with the fancy new EF-mount – same thing Nikon did with their Noct 58mm 0.95 for Z-mount in 2019. This Canon 50mm 1.0L USM is still the fastest AF lens ever made and it even used two hand ground aspherical surfaces and of course also floating elements.
In 1996 Zeiss also spoke to the collectors by releasing the limited 100 years Planar anniversary 55mm 1.2 for the Contax/Yashica SLR system. Also a floating elements design, but without aspherical elements.
And I am not kidding you here, the official data sheet from 1996 says "for interested photographers and collectors".
Then this Leica Summilux-M 50mm 1.4 Asph had been released in 2004. The biggest difference compared to the aforementioned lenses: in the Leica world this was an everyday lens, not a cumbersome-to-use halo or limited edition product merely designed to lure in customers or to polish the brand image.
Talking about polishing: the grinding technology also seems to have improved since the 1980s, as onion rings – while still there – are not nearly as ugly as what we see in some of the earlier lenses with aspherical elements.
Now we fast forward to 2023. In the meantime we saw high resolution digital sensors rendering analogue film useless (except for niché artistic use cases like my Analogue Adventures). We saw the rise and the fall of the DSLR. We saw Zeiss making a last stand in the world of 35mm photography lenses with their Otus series before abandoning that field completely. We saw the rise of mirrorless cameras and Sony becoming a major player, offering some of the best balanced 35mm format lenses to this date. And we saw plenty of complex, high performing retrofocus 50mm 1.4 lenses. A trend started by the Zeiss Otus 55mm 1.4 and Sigma 50mm 1.4 Art with the latest entry being the Sony FE 50mm 1.4 GM, a lens hard to find any flaw with.
Now you may point out how big those lenses are compared to this Leica 50mm 1.4 Asph and rightly so. Leica's game always used to be to offer fast compact lenses with high performance. But is this Leica 50mm 1.4 Asph the highest performing lens in its class for M-mount? This depends a bit on where your focus is (pun intended).
Actual Conclusion
The Leica 50mm 1.4 Asph is a very good lens. It combines high contrast with smooth out of focus areas which is exactly the type of rendering I personally like for a general purpose lens like this. It is also plenty of sharp stopped down, so equally useful for landscape or architecture pictures.
Unfortunately, there are also some areas where you can see this is a design from 20 years ago: flare resistance should be better, off center sharpness at portrait distances should be better and it seems to me the floating elements design may actually do more harm than good. Why? It made the mechanics so complex that they became fallible and also hard to calibrate.
The updated 2023 version of the Leica 50mm 1.4 Asph has just been released and I really wonder if the seemingly minor improvements were enough to sway the scale, so even if money is no object it might be a good idea to have a look at the Alternatives section before pulling the trigger on this one.
You can buy this lens new from B&H for $4500 or try to look for a used one on ebay.com starting at $3000 (affiliate links)
Alternatives
I reviewed a lot of 50mm M-mount lenses all of which you can find listed here. I will only talk about some of the obvious alternatives in detail here.
Voigtlander VM 50mm 1.5 II Nokton Vintage:
The Voigtländer is noticeably sharper than this Leica lens at the (for me most important) portrait distances. It is sharper at infinity at apertures wider than f/8.0. It is least as good when it comes to overall contrast, flare resistance, coma correction and build quality.
The Leica has an edge when it comes to vignetting, absence of focus shift and CA correction. I also like the Leica's casing design more, but this is of course very subjective.
In terms of bokeh and general rendering there are a few small differences and depending on the scene I may prefer one or the other. I like the lower optical vignetting of the Leica with defocused point light sources in the background, but I also like the better off center sharpness of the Voigtländer and the absence of that dreadful ninja-star bokeh.
But there is one more thing: this latest 50mm 1.5 from Voigtländer is smaller and a whopping 40% lighter. With the Leica 50mm 1.4 mounted, my M10 tips over to the front, with the Voigtländer lens it doesn't.
In my opinion this Voigtländer lens comer closer to the original idea of the M-mount system than the Leica 50mm 1.4 Asph.
buy from Robert White (UK) | Cameraquest (US) | B&H | ebay.com | ebay.de (affiliate links) for $749
TTArtisan 50mm 1.4 Asph:
At the end of the day the TTArtisan 50mm 1.4 gives pictures that look very similar to the output of this Leica lens. There are of course some small differences I already talked about in the sections above, e.g. the TTArtisan's flatter field at longer distances or the better off center sharpness, but also its bigger size/weight and slightly worse CA correction.
Nevertheless, it would take very specific shooting conditions to be able to tell if a picture has been taken with one or the other. In 99% of cases I wouldn't be able to – and I highly doubt you would be either.
buy from the manufacturer's shop, on amazon.com/amazon.de, B&H or ebay.com/ebay.de for about $328 (affiliate links)
Voigtlander VM 50mm 1.2 Nokton:
If f/1.4 or f/1.5 don't cut it this should be worth a closer look. Not only is its bokeh beautiful, it is also plenty of sharp stopped down with beautiful sunstars. But the real stand-out feature among the fast 50mm M-mount lenses is its amazing flare resistance. It is noticeably better in this regard than any of the other lenses mentioned here.
Despite being half a stop faster it is only a negligible 20g heavier than the Leica 50mm 1.4 and noticeably shorter.
buy from CameraQuest, B&H, amazon.com or ebay.com/ebay.de for about $899/1099€ (affiliate links)
Mr. Ding 50mm 1.1:
The Mr. Ding 50mm 1.1 neither uses a floating elements design nor aspherical elements, so it shouldn't come as a surprise that it isn't as contrasty as this Leica 50mm 1.4. It is noticeably faster though and draws a beautifully smooth bokeh.
This is my personal 50mm M-mount lens of choice these days. That being said: if I was using 50mm lenses more, I might have gone for one of the Voigtländers as they are better allrounders.
buy from official Mr. Ding Studio shop or ebay.com (affiliate links) for $399
Sample Images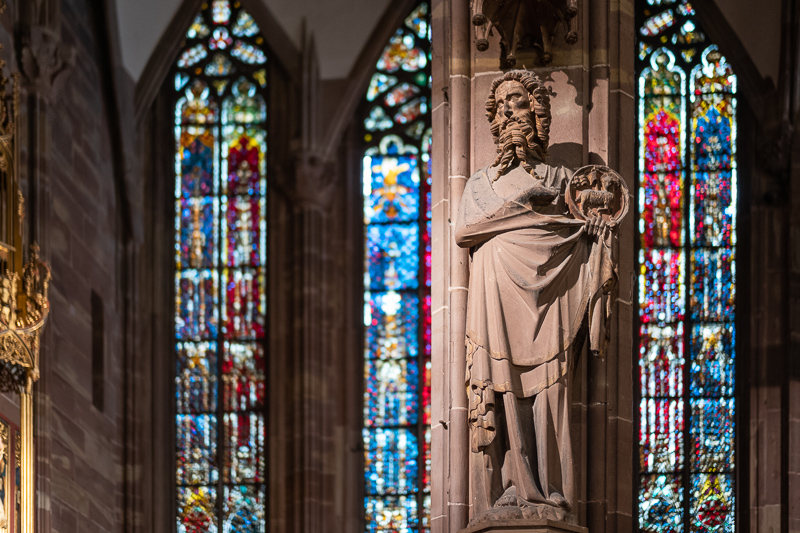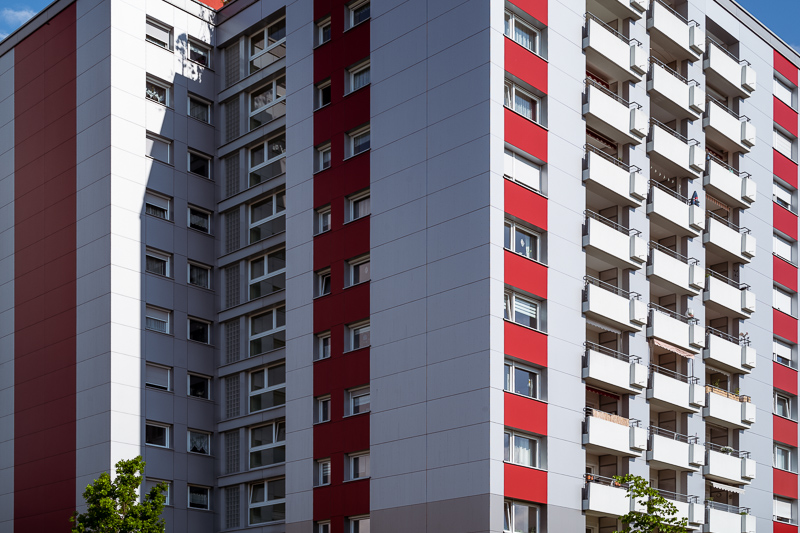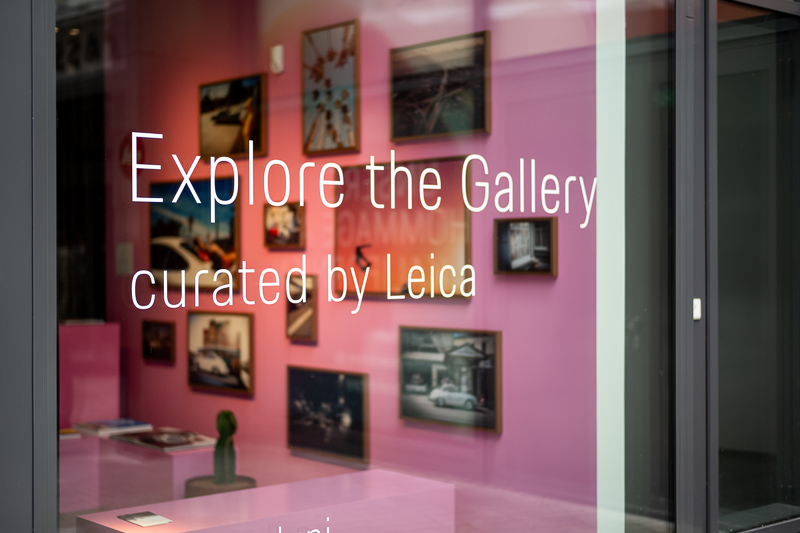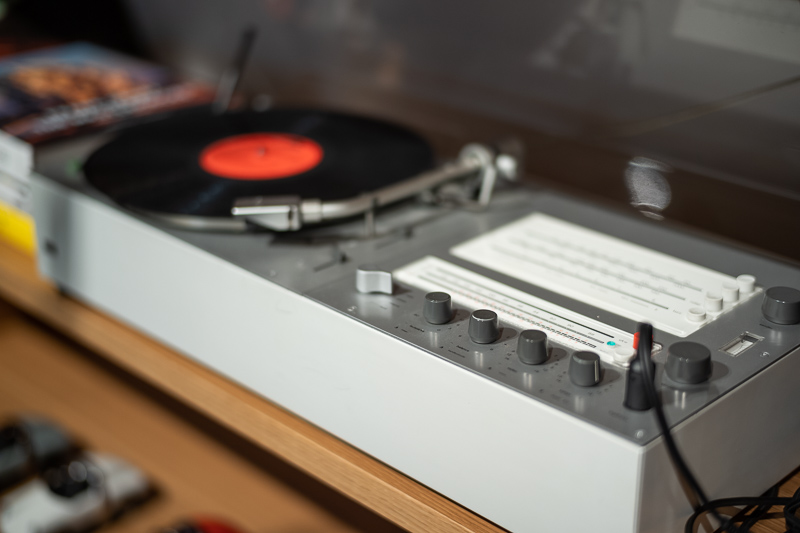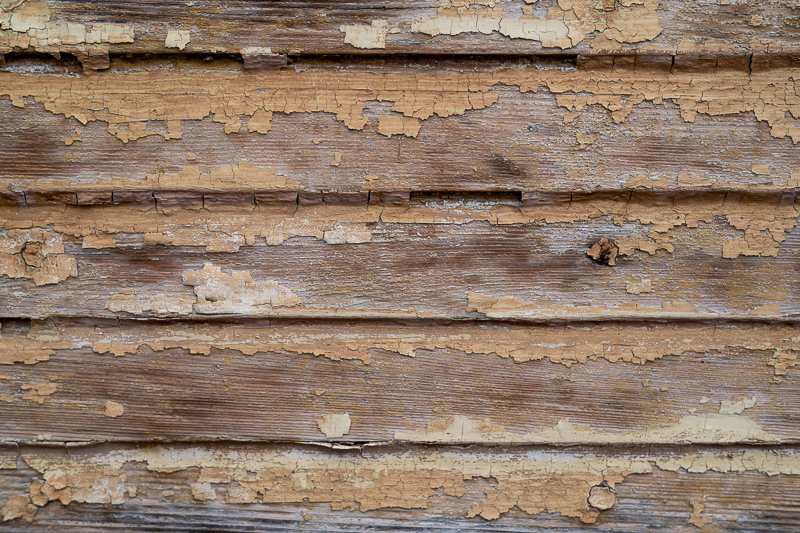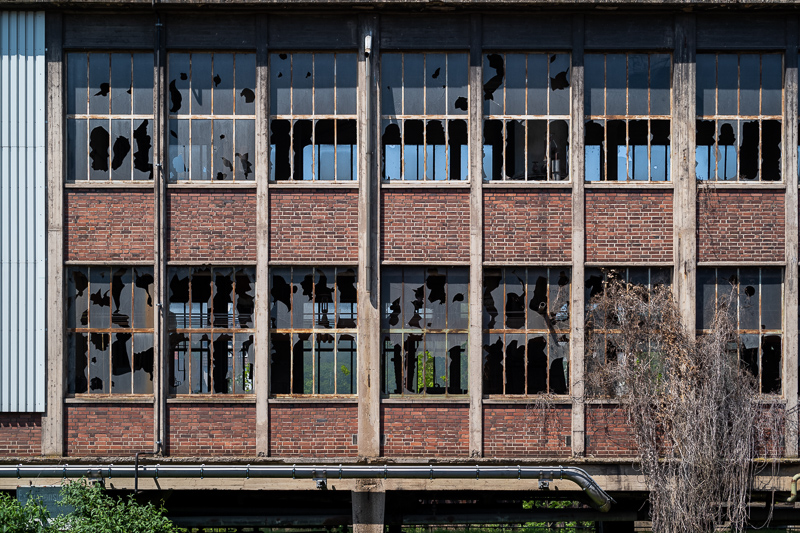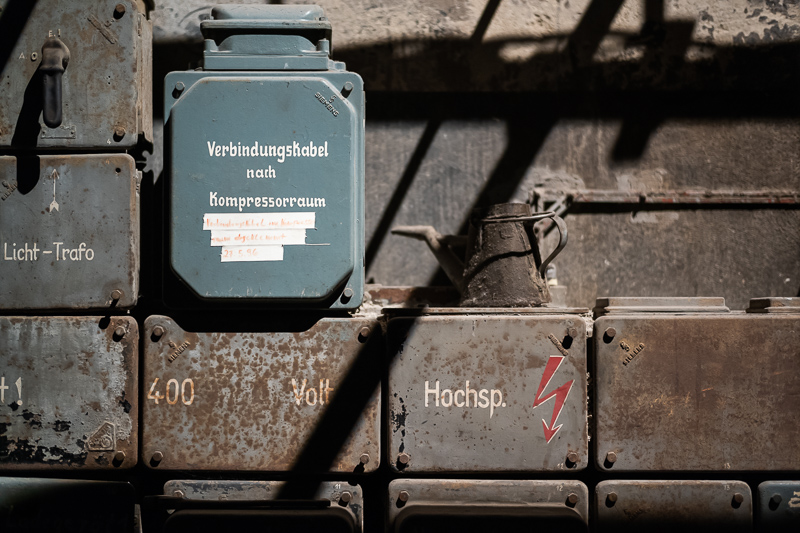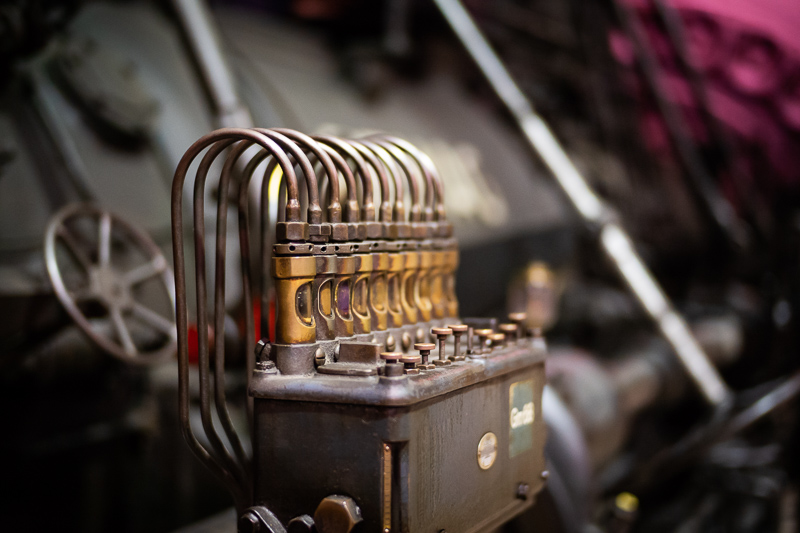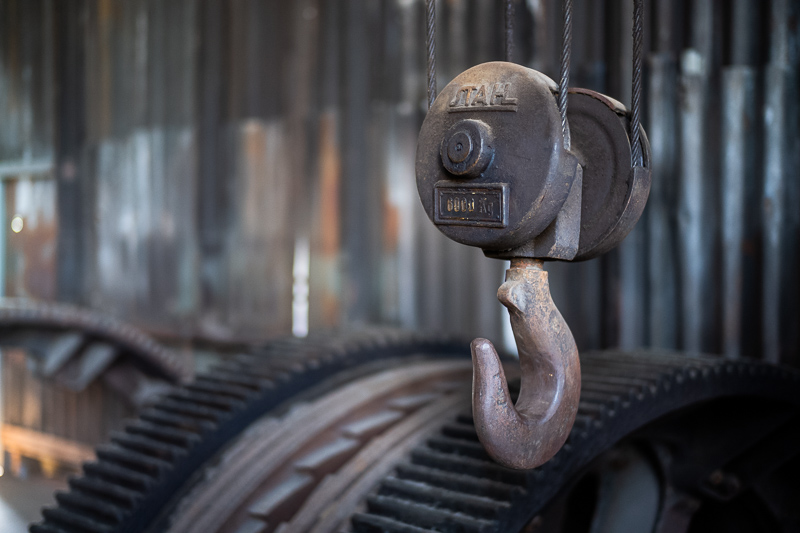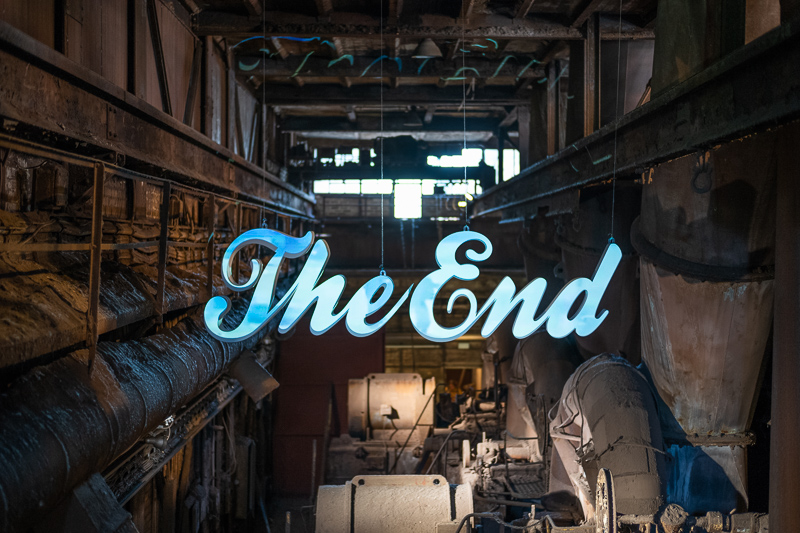 Most of the sample images in this review can be found in full resolution here.
Further Reading
Support Us
Did you find this article useful or just liked reading it? Treat us to a coffee!


via Paypal