Most rangefinder lenses used on a Sony a7 series camera show some serious issues because of the rather thick filter stack in front of the sensor. There are two ways to deal with this. We have previously discussed the use of front filters to counter the induced field curvature. In this article Sebboh reviews another solution.
This is an extended use review of the Kolari Ultra Thin (UT, also sometimes referred to as version 4) sensor stack modification on a Sony A7. This modification removes the AA filter and IR cut filter from a stock Sony camera and replaces it with an ultra thin 0.2mm thick IR cut filter in order to attempt to provide similar levels of performance to the Leica M9 in dealing with the steep ray angles often produced by rangefinder lenses designed for film. I have shot a UT modified Sony A7 for 6 months now and can confirm that it dramatically improves performance with certain lenses (big thanks to Nehemiah for letting me use his lenses and cameras for the comparisons shown here). I will try to outline what kind of improvements can be expected here and what drawbacks there are to getting the conversion done.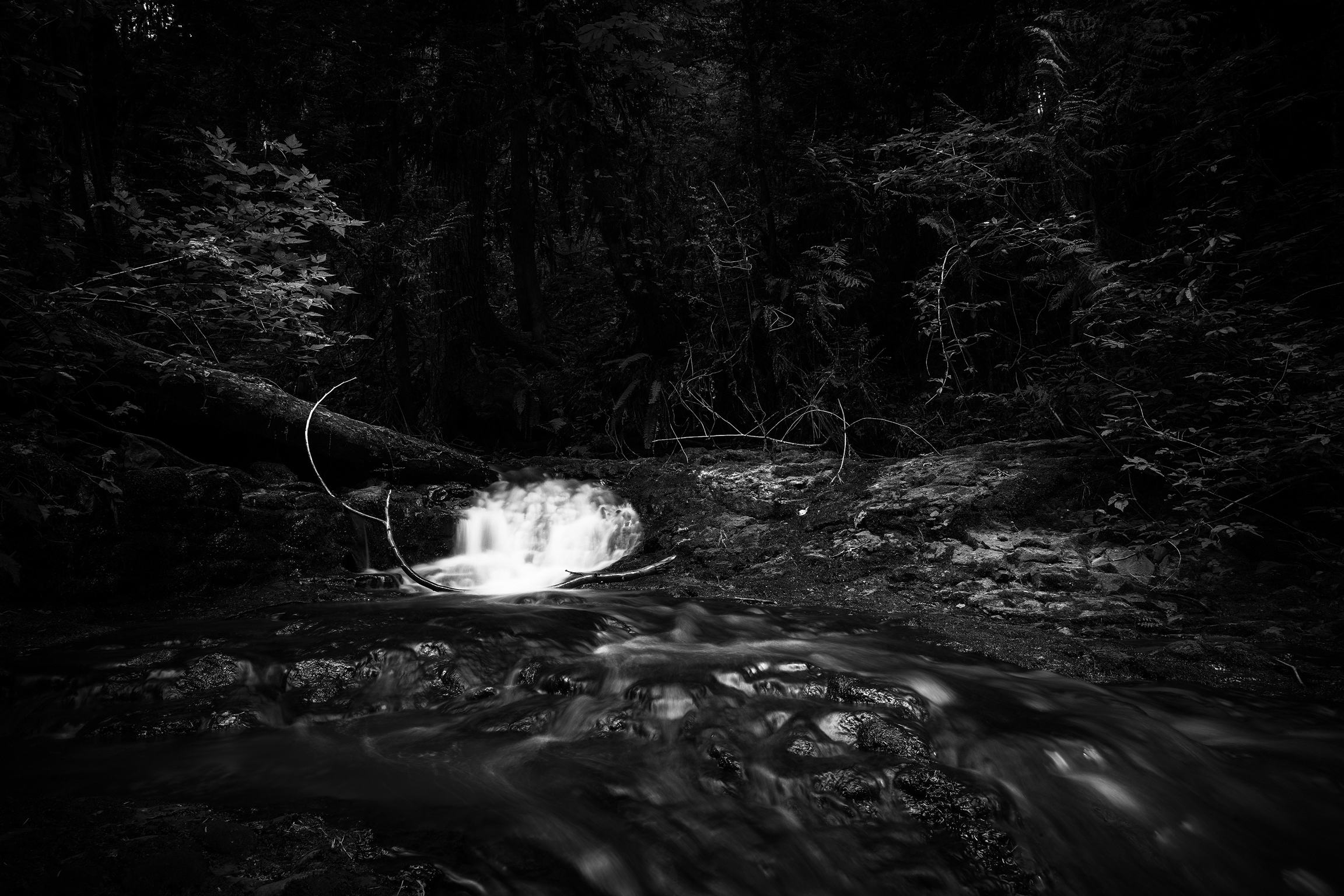 Kolari UT modification – Summary
Costs $400 ($500 for the A9 and A7RIII)
Dramatically improves performance of some rangefinder lenses
Modestly improves the performance of some film era slr lenses
Does nothing to mitigate color shift of rangefinder wide angle lenses
Decreases performance of some native lenses
Cripples camera based auto white balance
Increases the effects of dust on the sensor
Increases aliasing artifacts on cameras that had AA filters
Performance with digital era rangefinder lenses
Improvements in performance with modern rangefinder wide angle lenses that were designed for digital are fantastic! Well corrected lenses like the ZM 35mm f/1.4 and CV 35mm f/1.7 go from needing to be stopped down to f/5.6 or f/8 for good corners and center to being able to shoot landscape wide open.

The improvements from the UT conversion with such lenses were also significantly better than what I could get using correction filters.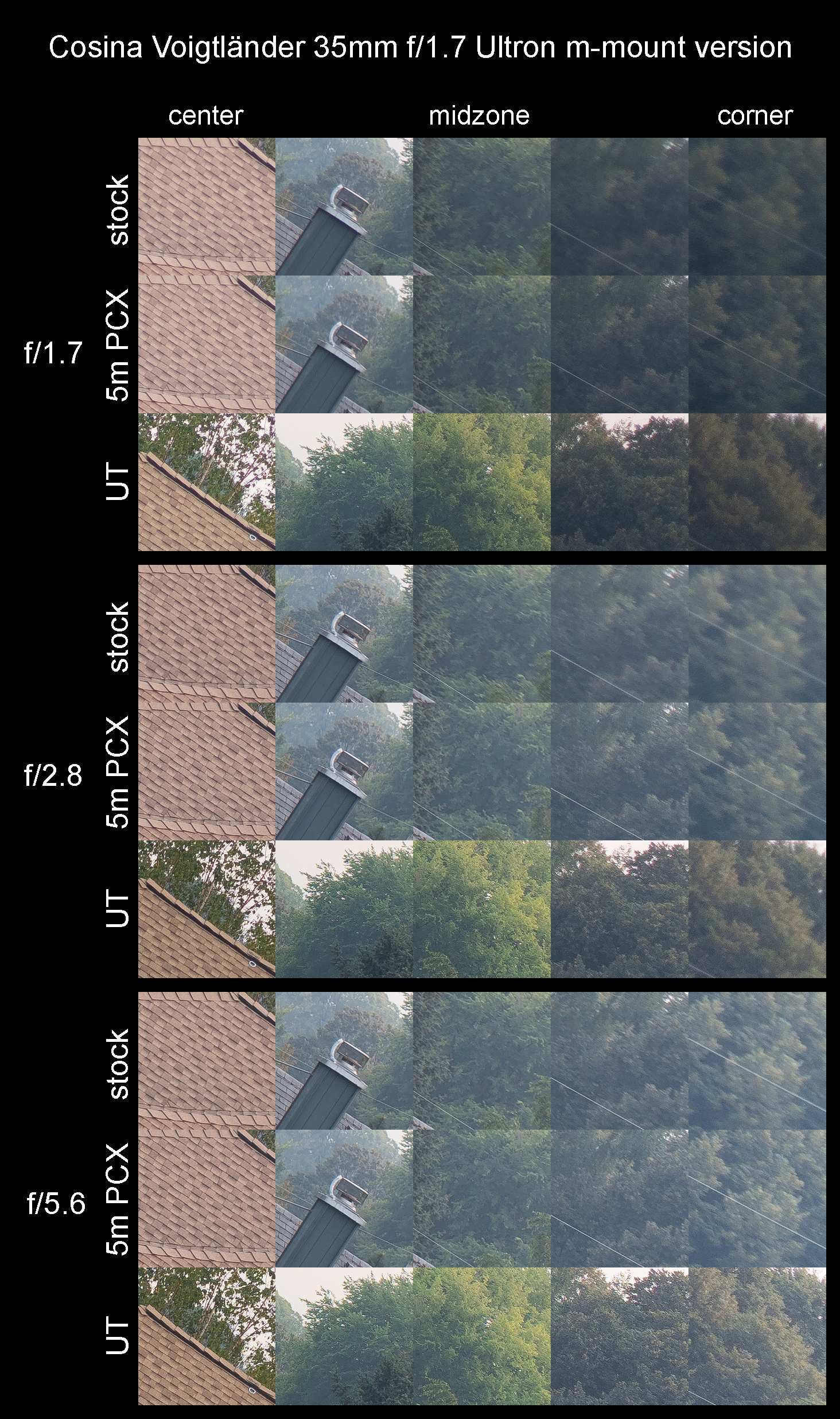 Less well corrected modern rangefinder lenses will show improvement, but the improvement will not be as dramatic for lenses that just are not that perfect to begin with or are longer focal lengths. At large apertures when focusing centrally, the ZM 50mm f/1.5 and CV 50mm f/1.5 both actually show better corners on the stock camera than the Kolari UT, though midzone performance is much better on the Kolari UT. This is because both of these lenses have M shaped field curvature by design. The thick sensor stack of the stock sony camera actually corrects the inward field curvature towards the corner while exacerbating the outward midzone field curvature.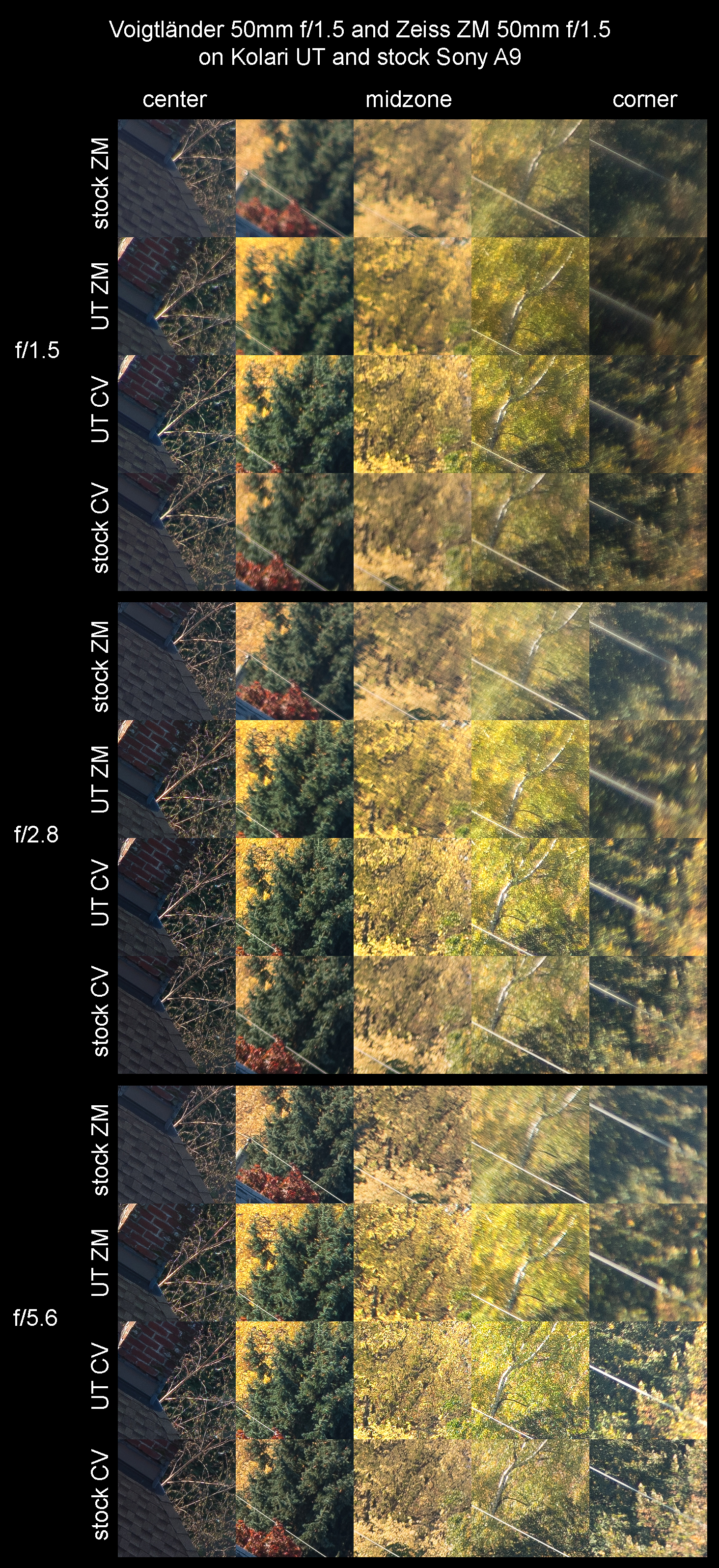 It's not just shooting landscape and focused near infinity where you will see improvement though. Many lenses show decreased field curvature at closer focus distances and less spherical aberration at large apertures. Bokeh is dramatically improved across a number of lenses due to flattened field (or inward field curvature in some cases) and decreased corner aberrations.
Performance with film era rangefinder lenses
Improvements on the Kolari UT mod with film era rangefinder lenses can be huge (particularly with symmetric ultra-wide angle lenses), however the most symmetrical wide angles often seem to fall short of the lens's film performance/potential. The Contax G 21mm f/2.8 and Contax G 28mm f/2.8 are classic examples of this. On film these were two of the best performing lenses of their time (1990s), however on a stock A7 camera most people find them to be unusable due to field curvature and corner smearing (I still like the 28mm on a stock camera, but it requires a lot of attention to use). On the Kolari UT both of these lenses become excellent performers again, but still have noticeable field curvature that is not present on film (the addition of a planoconvex 5m filter can correct this).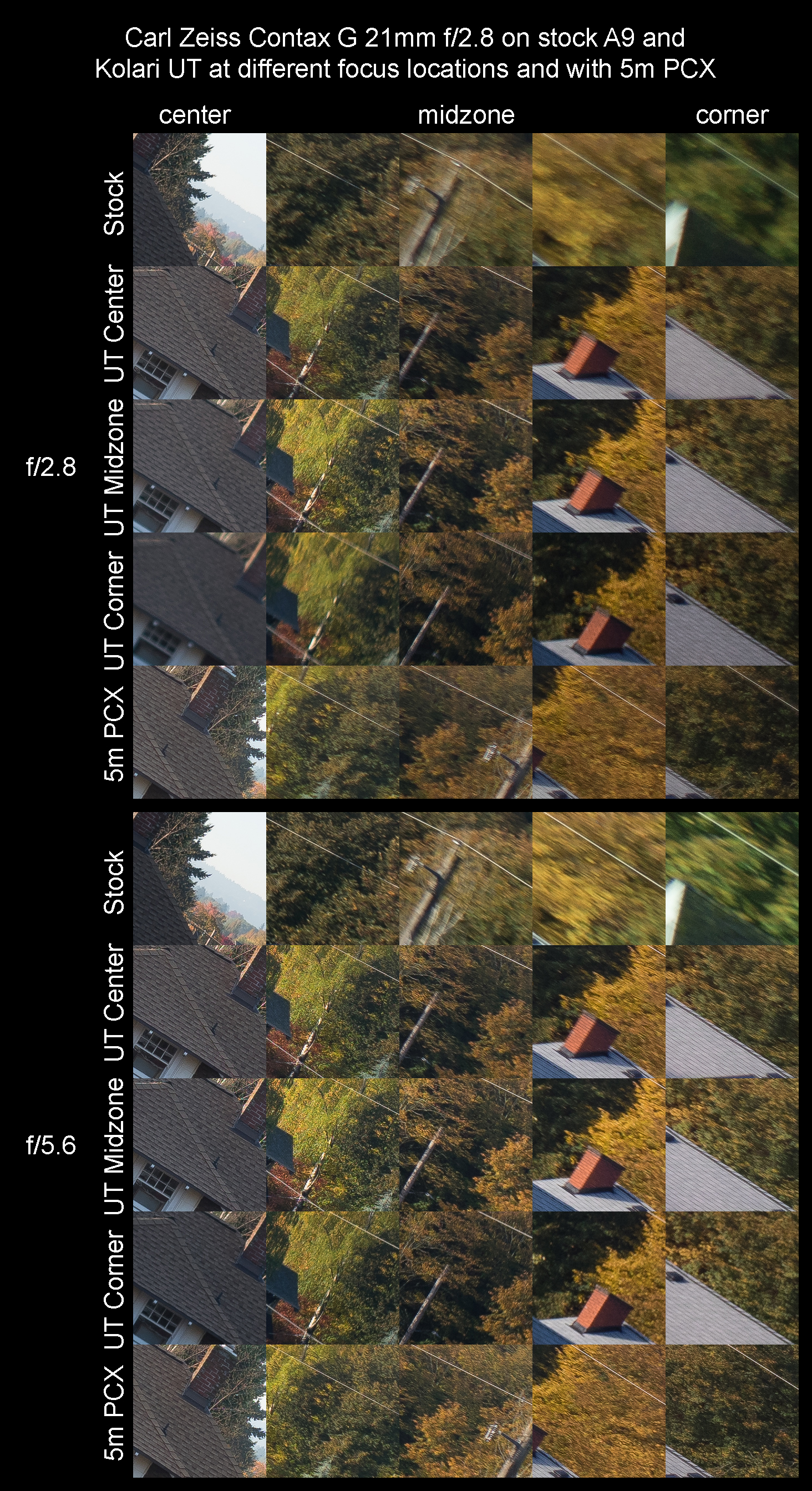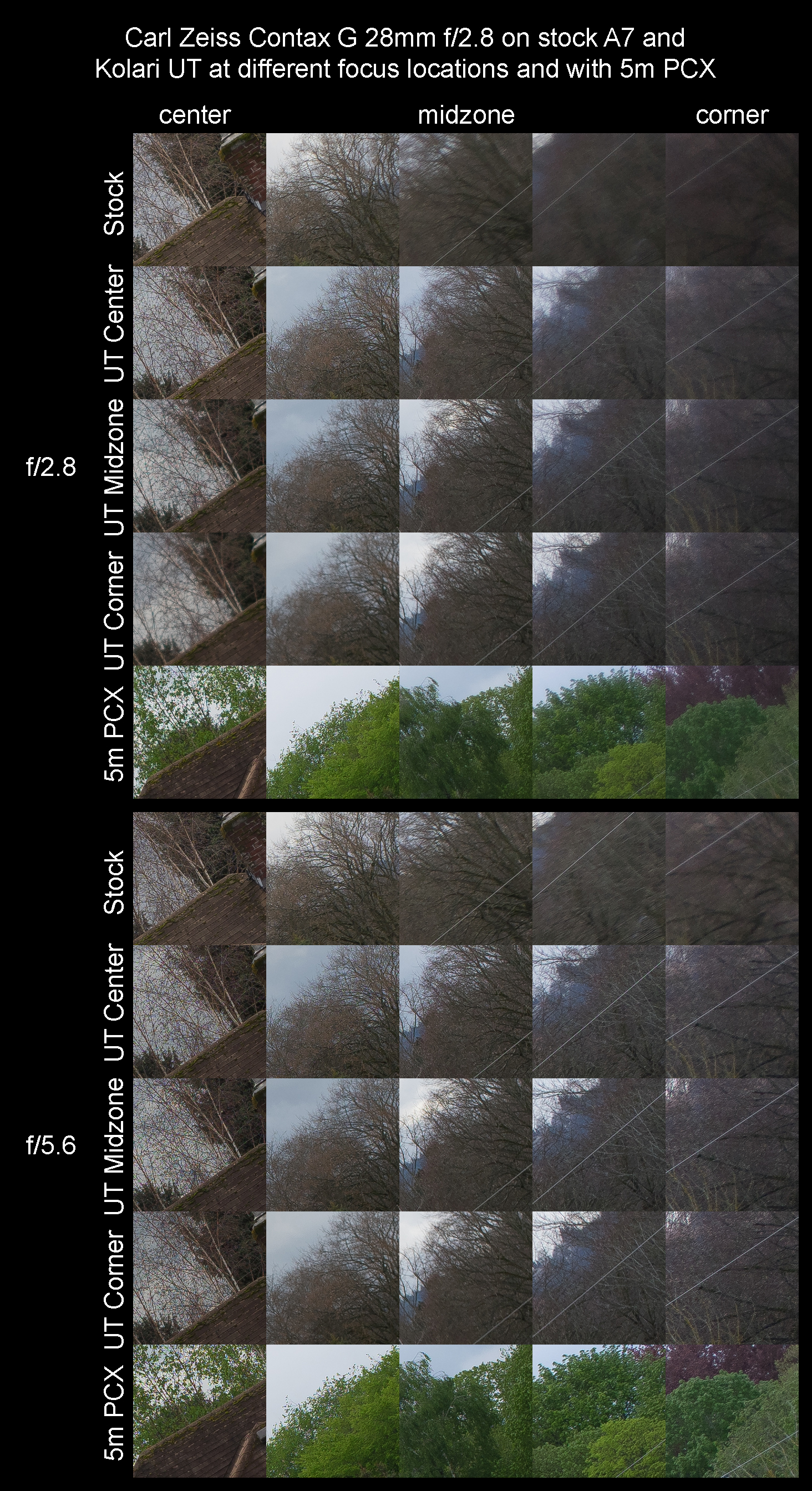 With the more symmetric wide angle designs such as the Contax G Biogons the UT thin filter mod does not correct field curvature as well as the correct front filter does, but it does better maintaining sharpness wherever you're focus point is. This means that you can get sharper results at the focus point focusing outside of the central region with the UT mod than with a correction filter despite the greater field curvature. For across the frame sharpness the UT mod seems to be able to outperform the front correction filter if one balances the focus between the corner and center, but it is close – the UT provides better midzone performance while the correction filter provides better corners. Combining the UT mod with the appropriate correction filter, of course, provides the best results.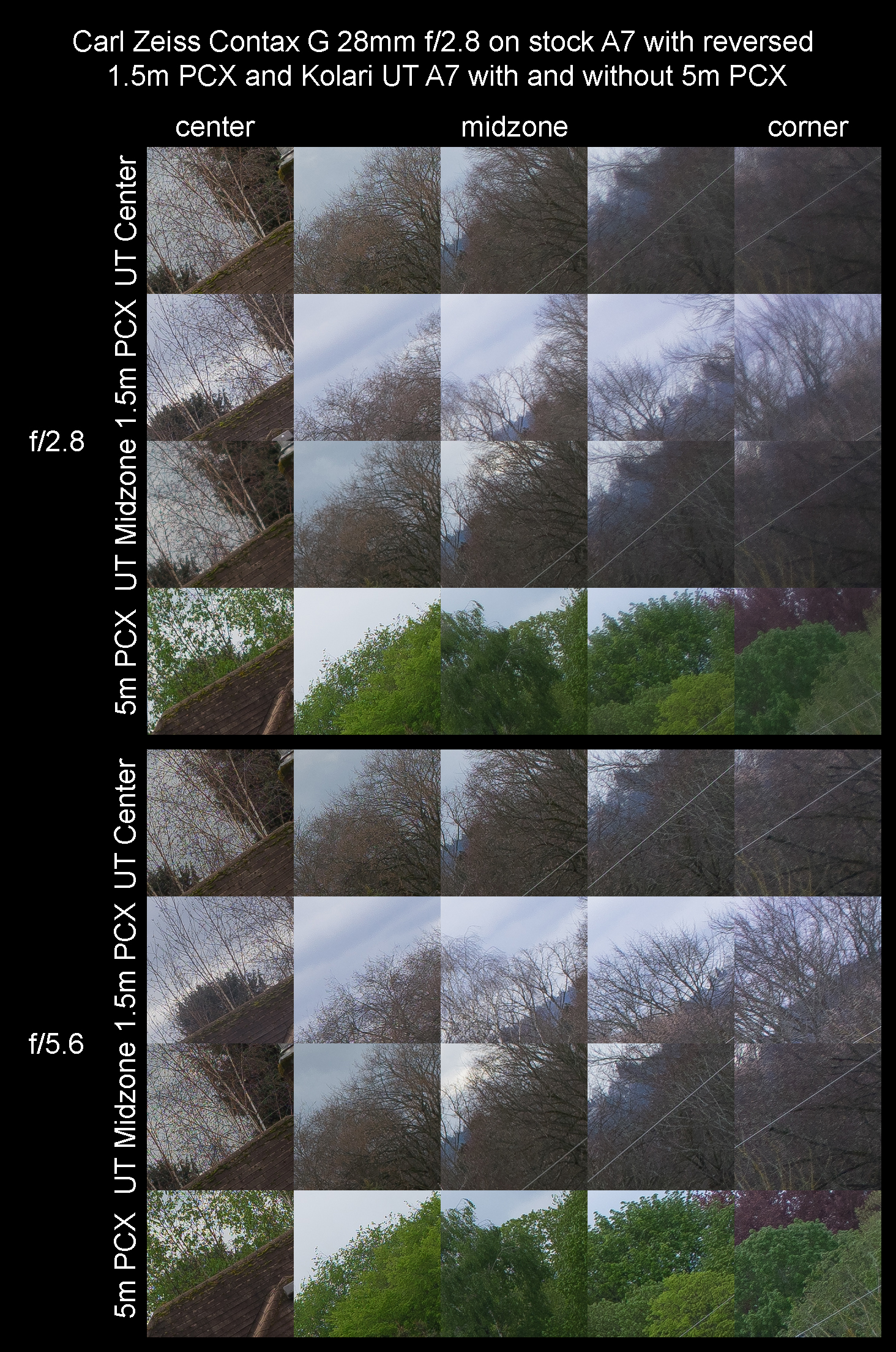 As with rangefinder lenses designed for digital, longer film era rangefinder lenses are less effected by the filter stack, but many still show an improvement. Again, the better corrected lenses tend to show greater improvement.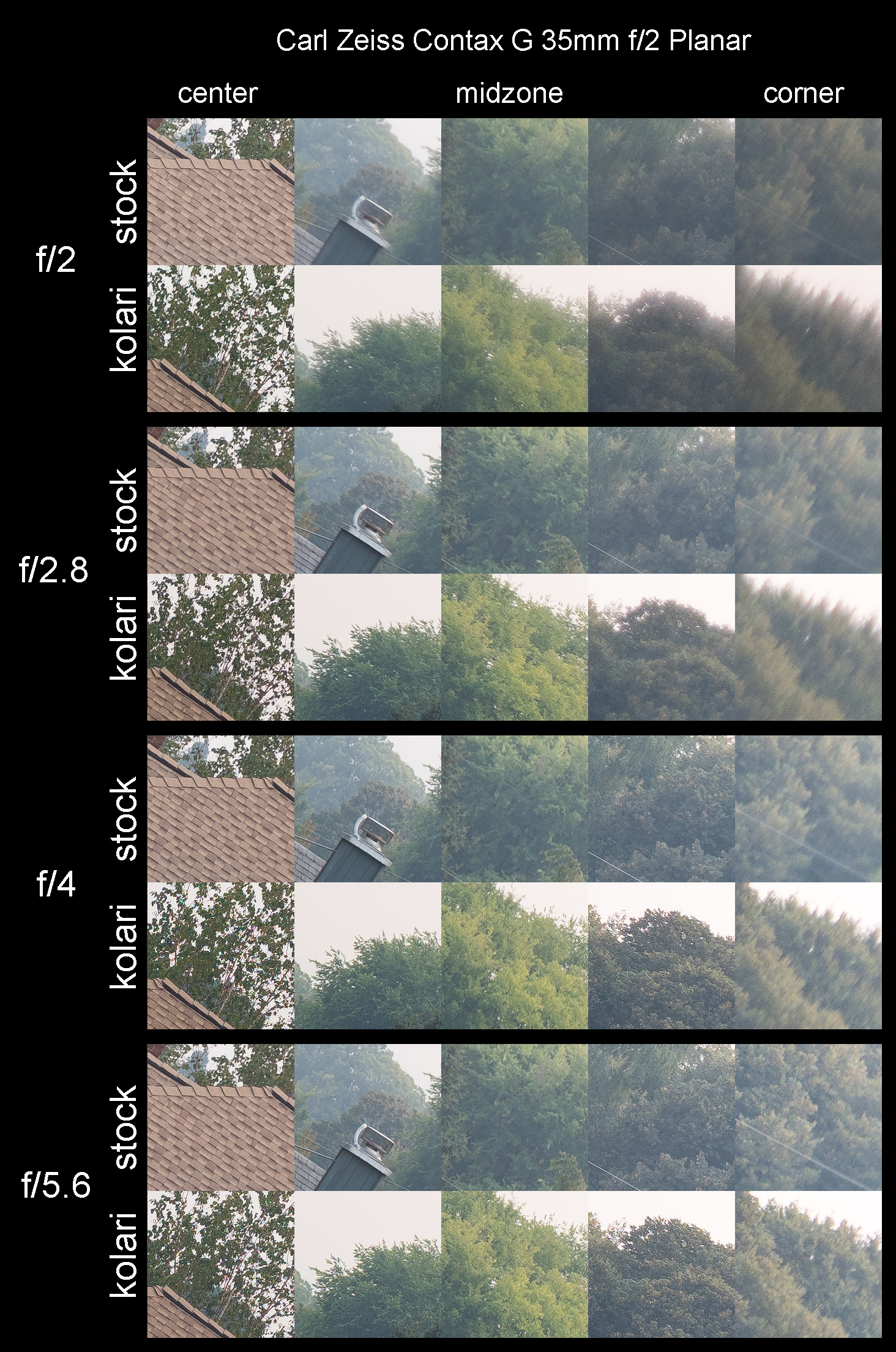 Compared to a Leica
Does the Kolari UT sensor modification match a Leica digital camera for performance with rangefinder lenses? I believe it almost certainly does. Thanks to a generous Leica shooter (Jon PB) and Nehemiah again, I was able to compare a number of rangefinder lenses (Leica 35/1.4 summilux FLE, ZM 35/1.4 Distagon, CV 35/1.7 Ultron, Leica 35/1.4 summilux pre-ASPH, Leica 21/2.8 ASPh) directly on a Leica M9 and my Kolari UT A7. In all cases performance looked the same with regard to field curvature, astigmatism, and bokeh. The extra megapixels of the Sony gave slightly better sharpness when images were scaled to the same size.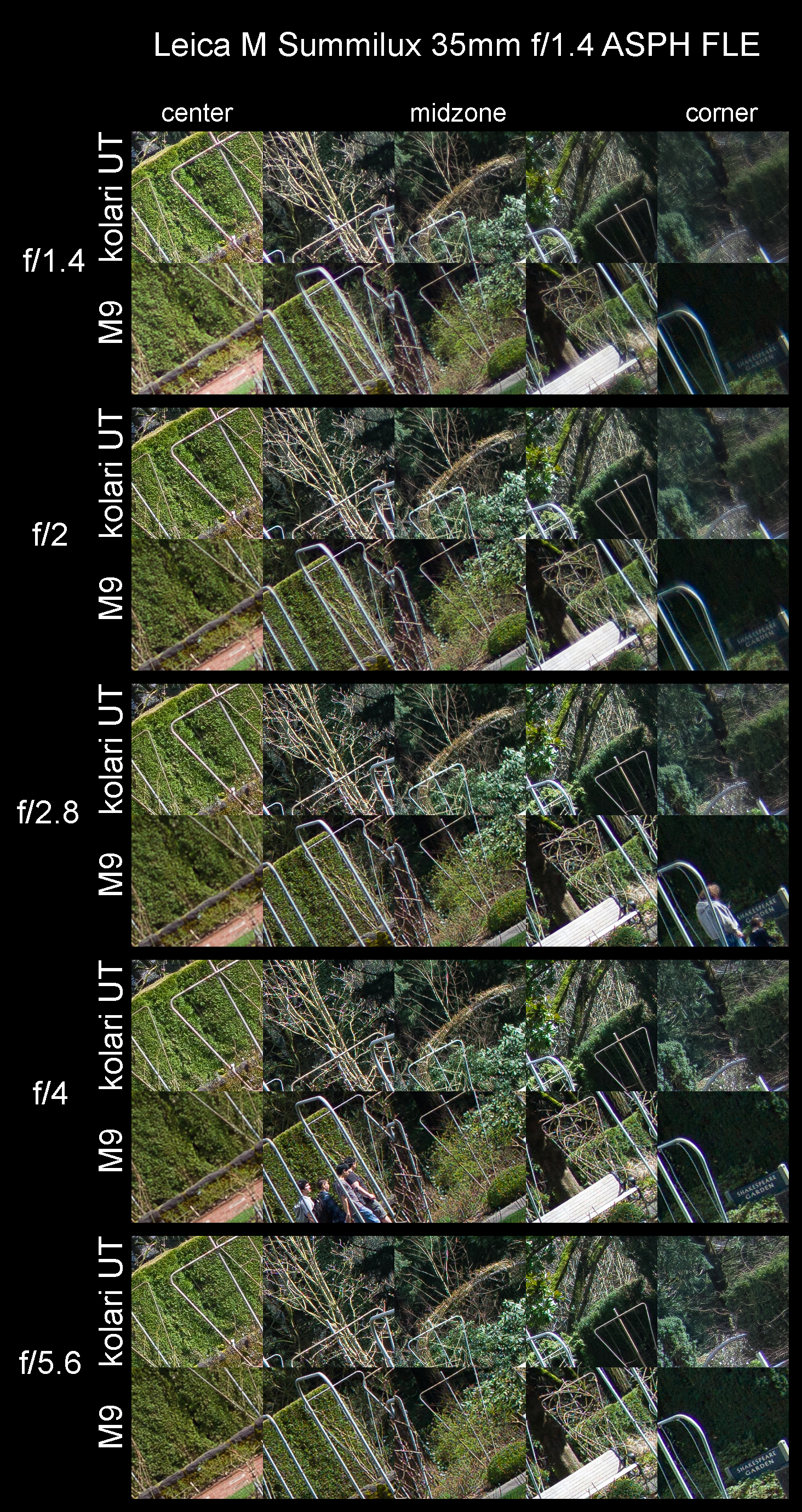 Leica cameras do still have the advantage of being able to automatically apply color correction profiles to Leica lenses for correction of color shift caused by extreme ray angles (and the whole shooting a rangefinder thing), but I have not found it to be terribly difficult to use the Lightroom flat field correction plug-in for this on lenses that really need it (like the Contax G 21/2.8 Biogon). Sony cameras with backlit sensors do not seem to need any correction.
Performance with Native FE Lenses
Native Sony FE mount lenses that have been designed for the thicker sensor stack can show definite detriments to performance on a Kolari UT modded camera. As with rangefinder lenses, it is the wider and faster lenses that show the biggest differences in general.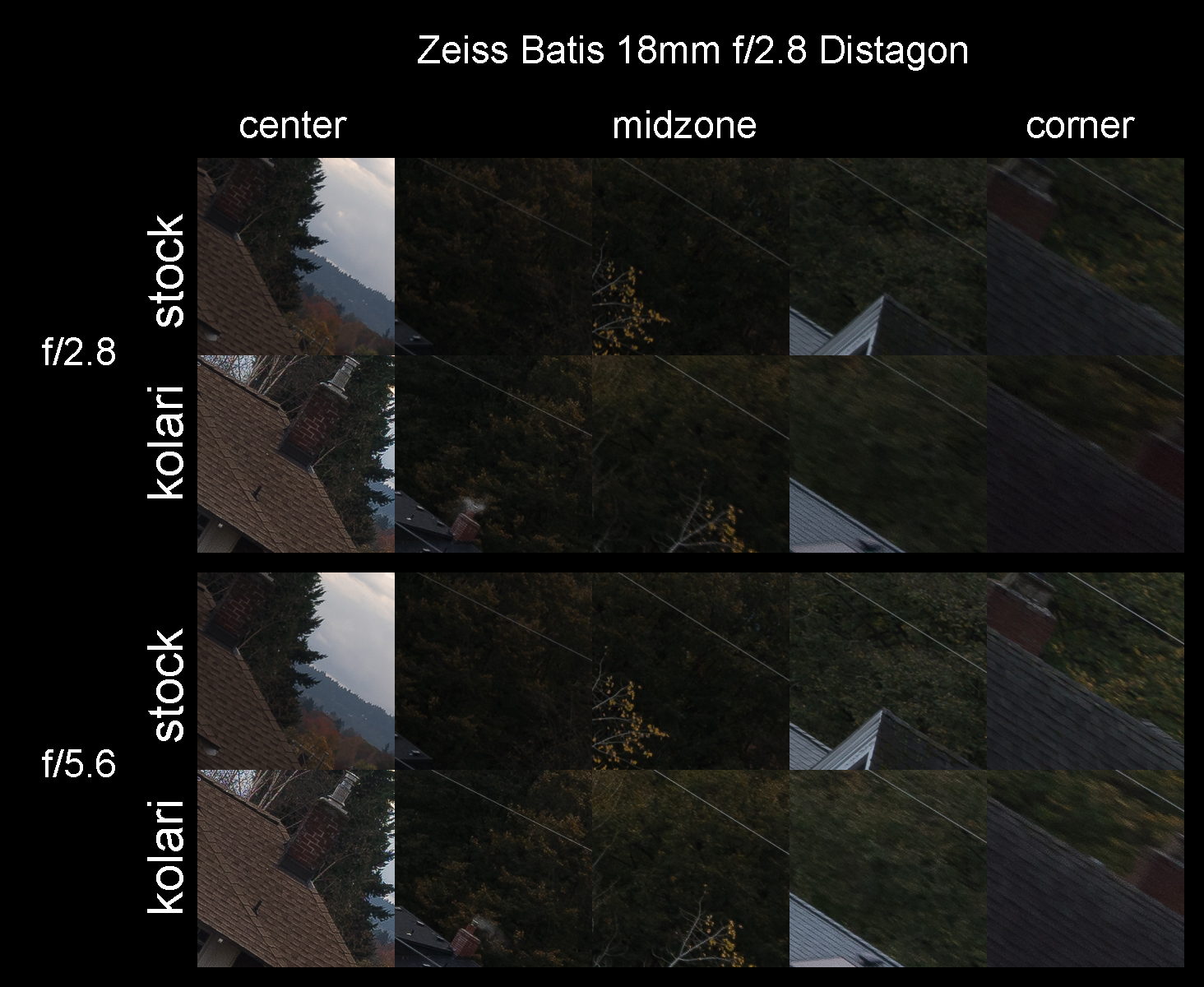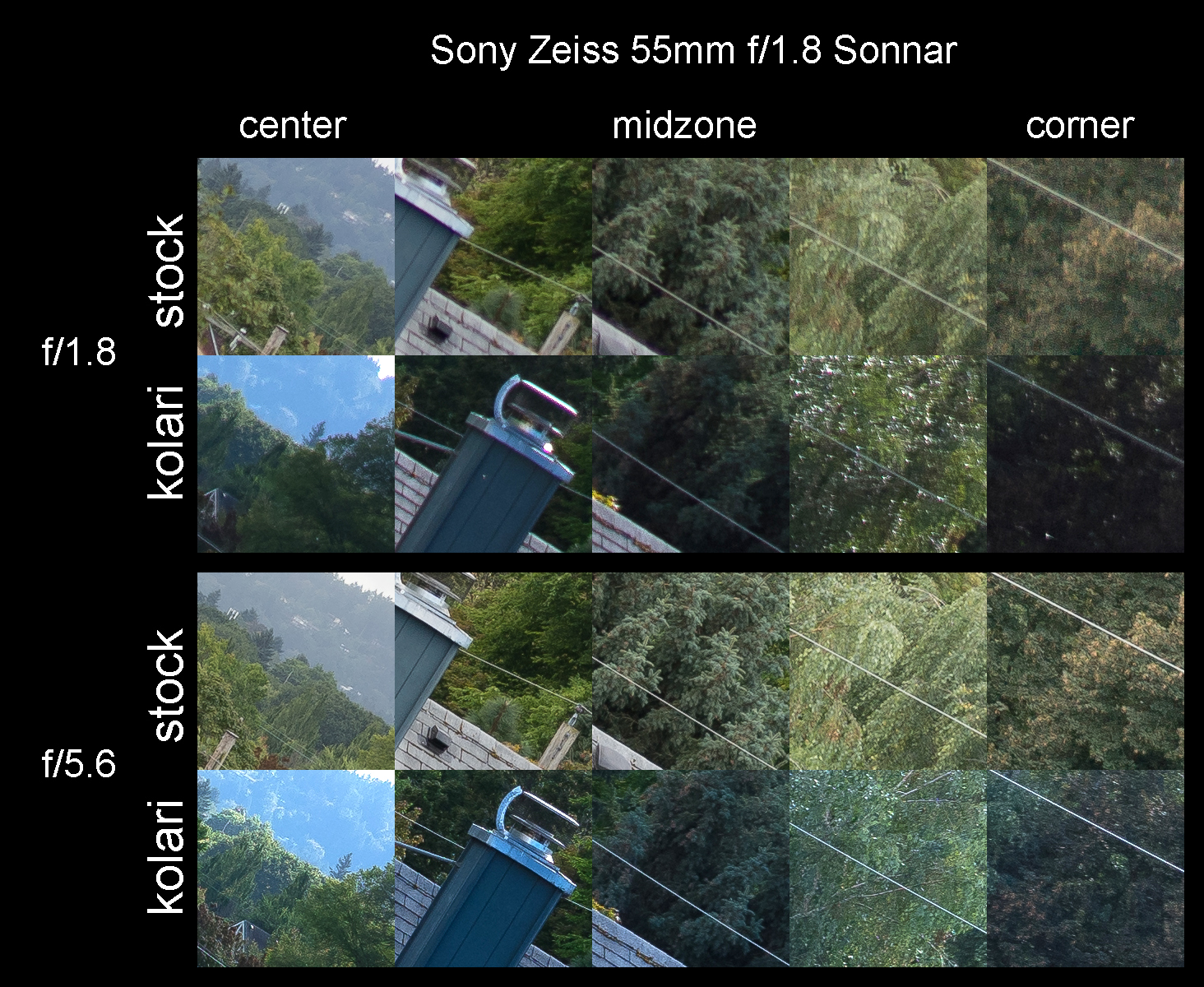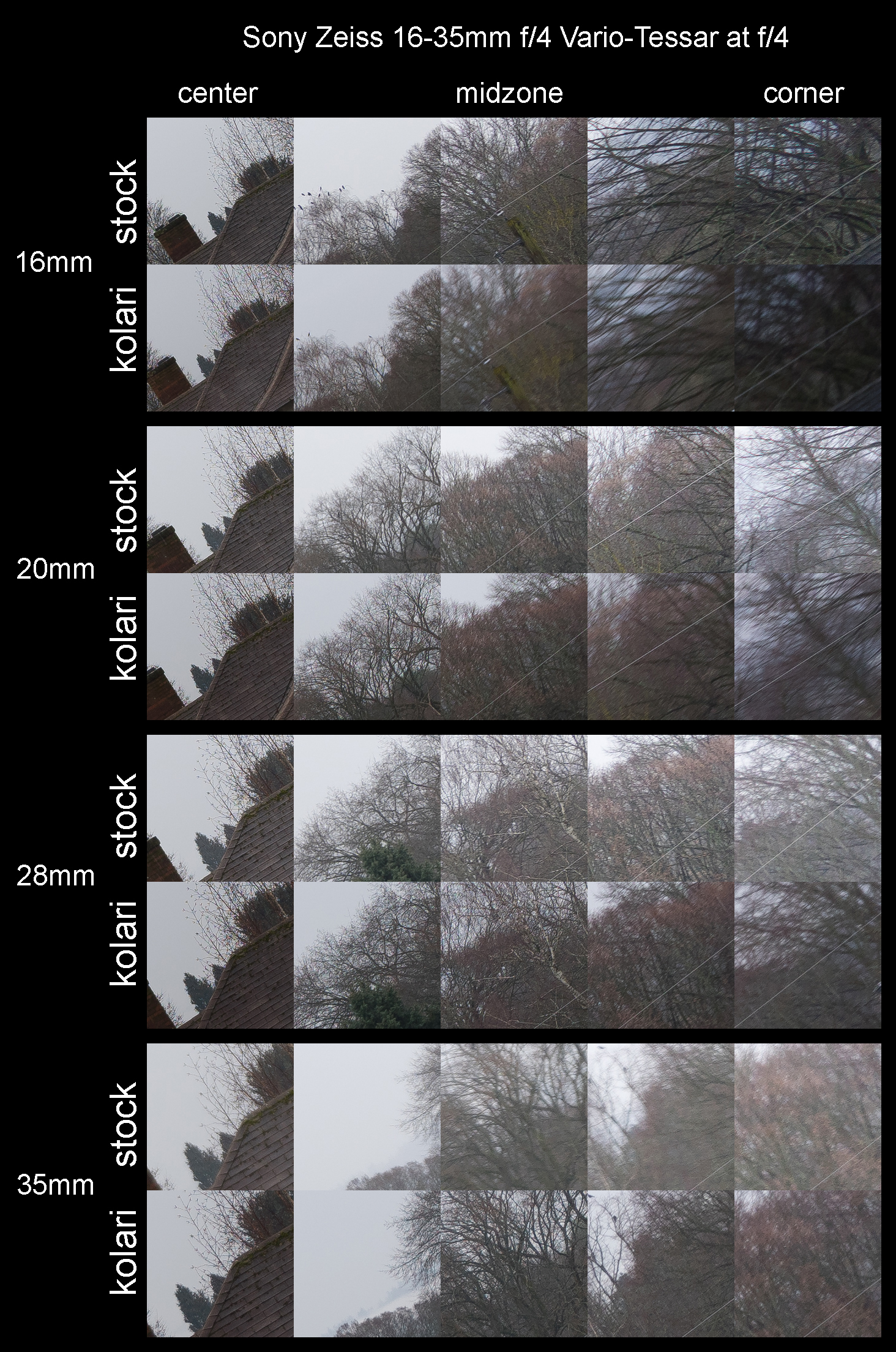 On the whole I found that FE lenses were totally usable for me on the Kolari UT (the FE 35/1.4, 55/1.8, and 85/1.8 were the only native lenses I used outside of testing). The differences that showed up in infinity tests were much smaller shooting 3D subjects at closer distances. The increase in inward field curvature actually tended to improved corner bokeh a bit at large aperture while being negligible stopped down with lenses 35mm or longer.
Performance with SLR Lenses
As predicted by Roger Cicala at Lens Rentals, the thinner filter stack leads to an increase in performance with high speed SLR lenses. This performance boost occurs centrally as well as towards the periphery, but is generally pretty modest.
I've heard a few people claim that specific SLR wide angles showed large improvement with a thinner sensor stack. Unfortunately, none of mine showed any particularly noticeable improvement. There does seem too often be a mild change in the field curvature pattern for some of my lenses. Usually this results in a improvement in one part of the frame (midzone or corner) and a reduction in performance in another part of the frame. Perhaps testing faster wides would yield more difference or better corrected wides, but my overall conclusion is that in most cases it won't make any real difference to slower SLR lenses (the widest SLR lens I tested was the Soligor 21mm f/3.8 and the fastest wide angle was the Pentax 31mm f/1.8).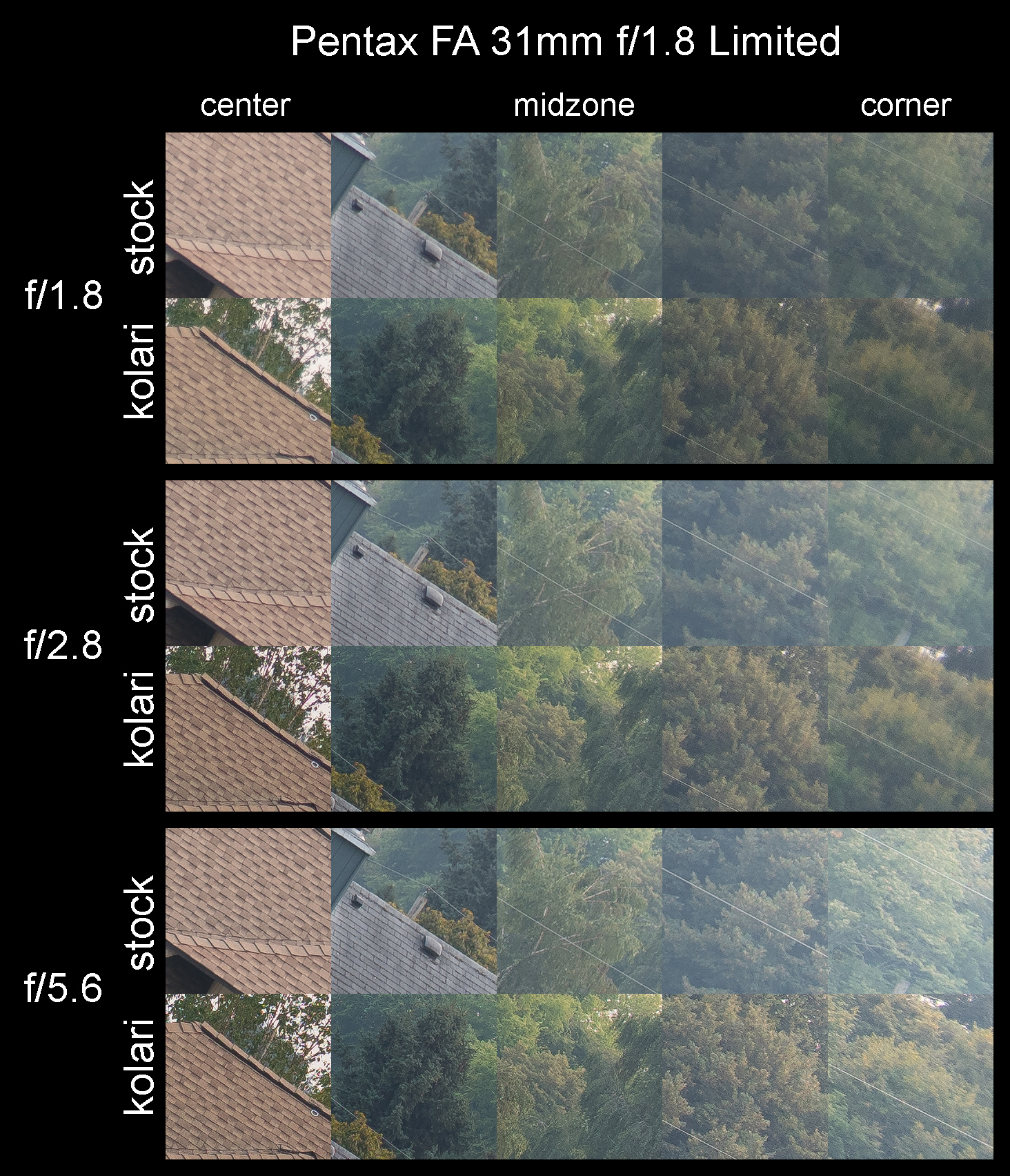 Sensor Reflections
Improvements in sensor reflections may be there compared to a stock A7, but they are not obvious. I did not get a good opportunity to compare the A7 Kolari UT directly to the stock A7 in this regard, but I did not notice any improvement in my day to day shooting with the A7 Kolari UT. Sensor reflections were still easy to provoke with a bright light source near the edge or corner.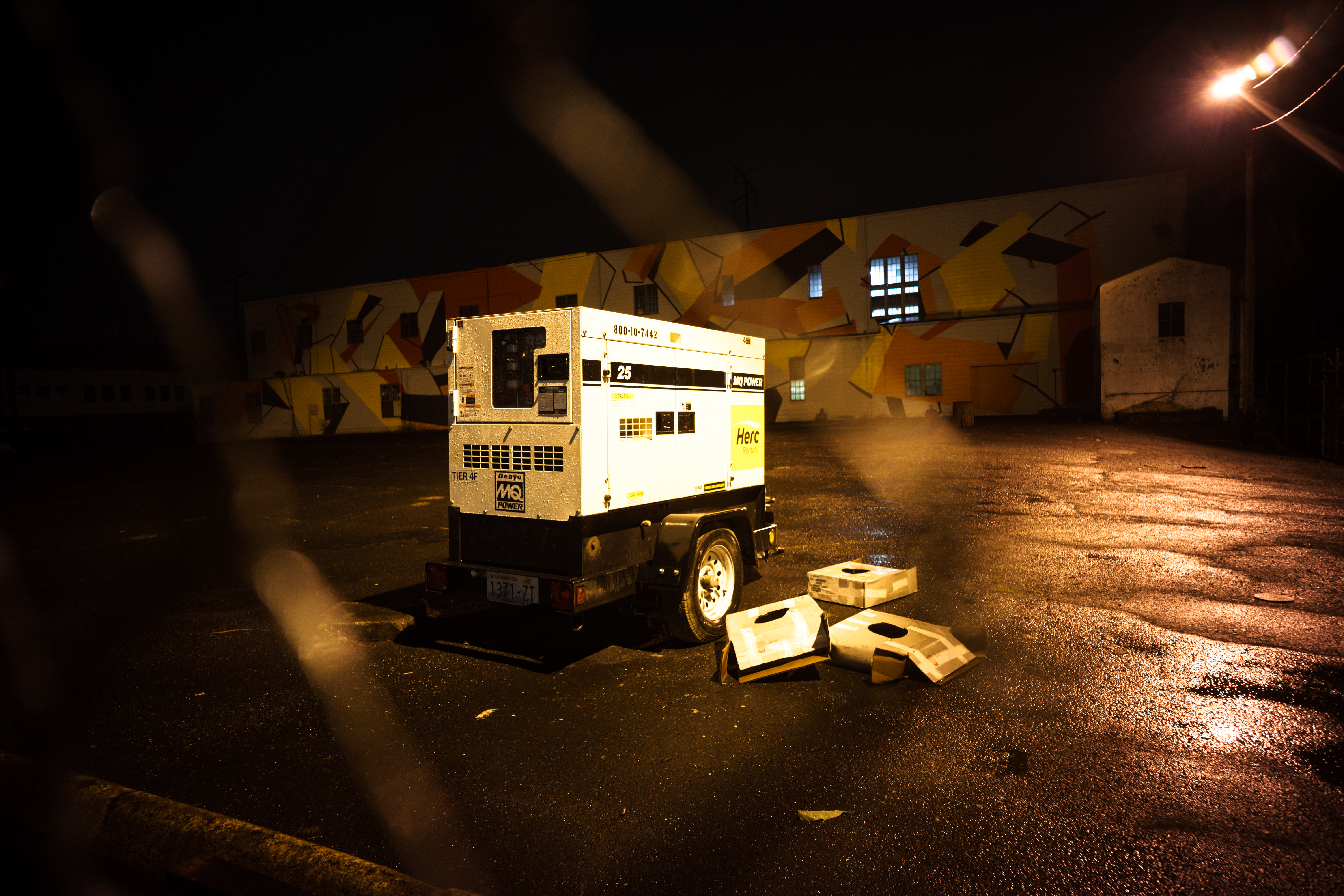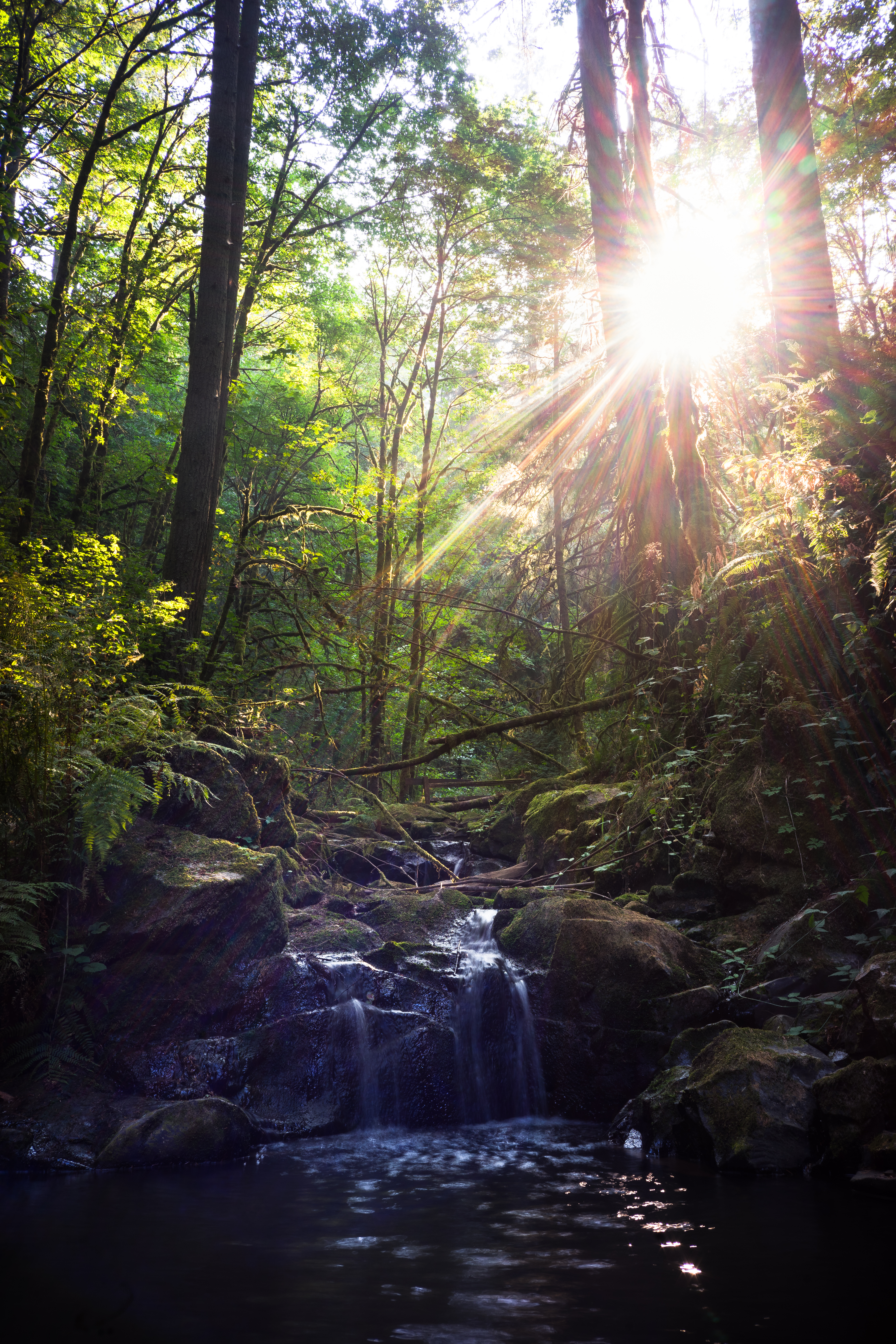 Auto Focus
AF did not seem to be effected by the modification, but I only used it about 5 times and only to test that it worked.
White Balance
The UT mod totally changes the color balance hitting the sensor. This makes auto WB pretty much unusable – images come out way redder and yellower than they should. Typically adjusting temp down 1500 and tint down 54 in LR from what they would be with a stock Sony A7 seems to work for me. Using the custom WB with a grey card also seems to work fine. Unfortunately, in extremely yellow orange lighting conditions the temp setting cannot be lowered enough to get proper white balance (I have only experienced this in settings where vintage orange light bulbs are used).
Dust
The thinner cover glass on the Kolari modded camera means that dust sits closer to the actual photosites of the sensor. This means that any dust on the cover glass will show up much more easily. Prior to getting the conversion I pretty much never cleaned my sensor, now I can often see dust even at f/2.8 and feel the need to regularly use the rocket blower to get rid of as much as I can. Kolari tells me that the Sony recommended method for wet cleaning of the sensor should still work fine (I have not tried it), but that one should be extra careful as the thin filter is more delicate. They advise to try cleaning methods with no direct contact first.
Aliasing
The UT mod gives greater moire and other digital aliasing artifacts than the stock A7 or A9. I never found these to be terribly intrusive, but I also don't shoot much in the situations where aliasing is typically a big problem. I presume that there isn't really a difference in aliasing between a modded or stock A7R* since those already are without and anti-aliasing filter.
Alternatives
Using front filters: These are cheaper if you are only using a 3 or less lenses that need correction (depending on your location) and prevent any image degradation using native lenses. Unfortunately they don't work for all lenses and often require lens modification to allow infinity focus. They are also not nearly as effective on lenses designed for digital rangefinders as the UT sensor stack modification. For film era rangefinder lenses I've found that front filters can often do a better job of flat field correction than the UT mod, but usually at the expense of a worse midzone dip. For these lenses a combination of the UT mod and front filters produces the best results.
Shooting rangefinder lenses with no correction: I have done this for some time and found it quite rewarding. This requires being particularly mindful of the limitations of your gear. One needs to either pick lenses that are not terribly impacted by the thick sensor stack or shoot around the sensor stack induced weakness. It also requires the personality type that won't be troubled by lenses not living up to their theoretical potential performance.
Shoot strictly native or SLR lenses: This is the easy and obvious solution. The main downside is size. Even the small native lenses have rangefinder equivalents that are noticeably smaller (e.g. the Zeiss Loxia 21mm f/2.8 Distagon compared to the Contax G 21mm f/2.8 Biogon or Leica Summarit 21mm f/2.8 ASPH) and for fast lenses the difference can be dramatic (e.g. the Leica Summilux 35mm f/1.4 FLE compared to the Sony Zeiss 35mm f/1.4 Distagon). In addition, there are some special lenses that just don't have real native equivalents like the ZM 50mm f/1.5 Sonnar.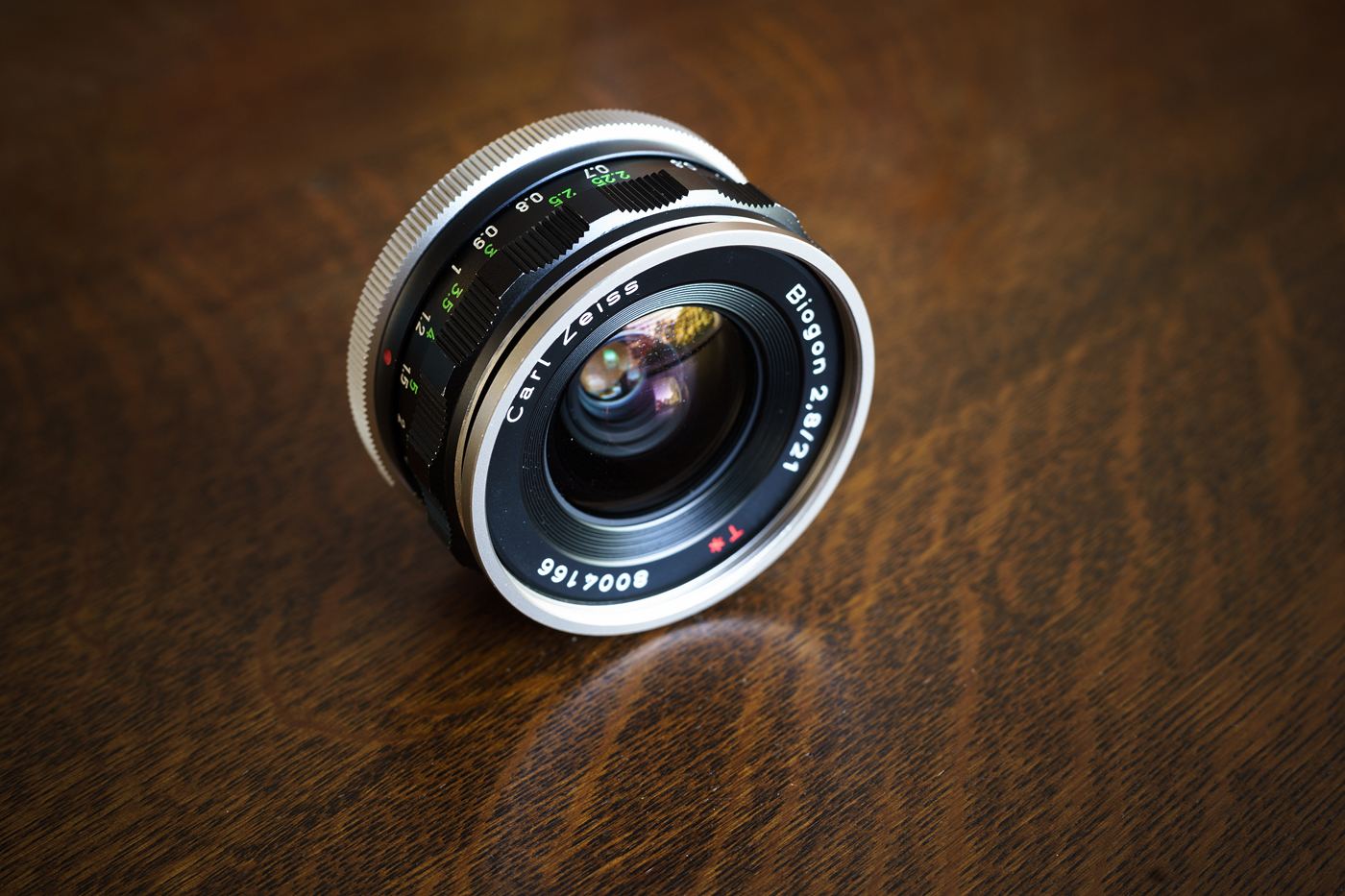 Conclusion
I have never had an interest in autofocus (or modern lenses for that matter) and have been particularly drawn to mirrorless for the size reduction it allows. This makes me the perfect candidate for thin filter conversion. All of my lenses perform as good or better with this conversion than on a stock Sony camera and many of them perform much, much better. This conversion allows me to build a solid kit of really tiny lenses that includes ultra-wides. Pancakes like the CV 21/4 and earlier versions of 15/4.5 are suddenly much better performing and all my Contax G lenses are fully usable. For me, this conversion is a no brainer.
If you use native E-mount lenses, the equation becomes more difficult. I would not worry about the performance of any of the 50mm or longer FE lenses, but many of the wider lenses really perform noticeably worse with the conversion. If you want to use one of the Batis wides or the 21mm Loxia for large aperture landscapes or astro, this conversion is probably a bad idea. If, on the other hand, you are only interested in using native lenses for stopped down landscape and portraiture, the conversion could make sense. I actually think that the FE 35/1.4 improves for portraiture on the Kolari UT.
The big deciding factor for me on whether the conversion is worth it would be how much of your shooting will involve lenses that show a noticeable improvement. If you see yourself doing 50% or more of your shooting with 35mm and wider rangefinder lenses, the UT conversion should be totally worth it. If you will only occasionally be dabbling in such lenses, the conversion does not really make sense.
Sample Images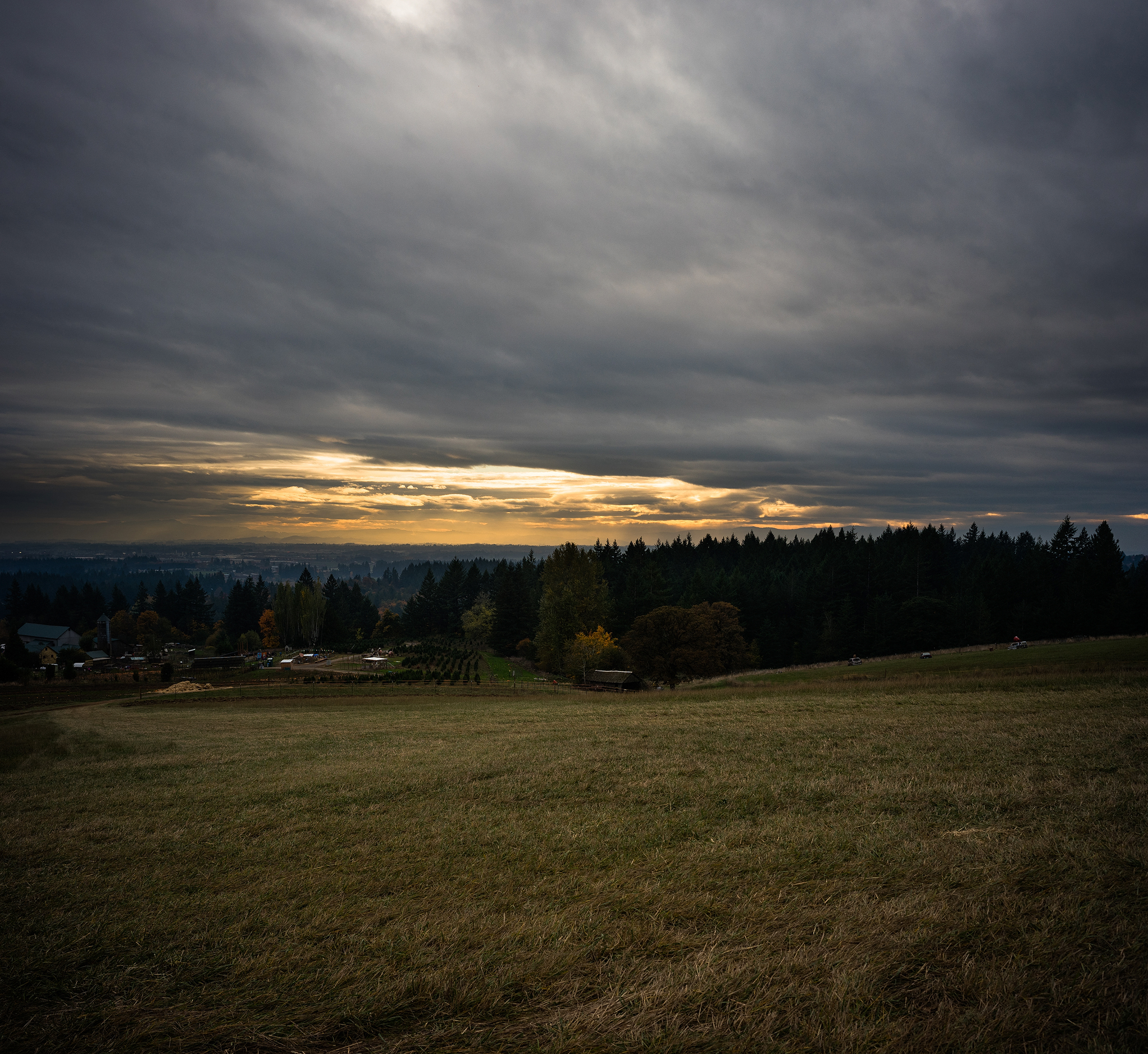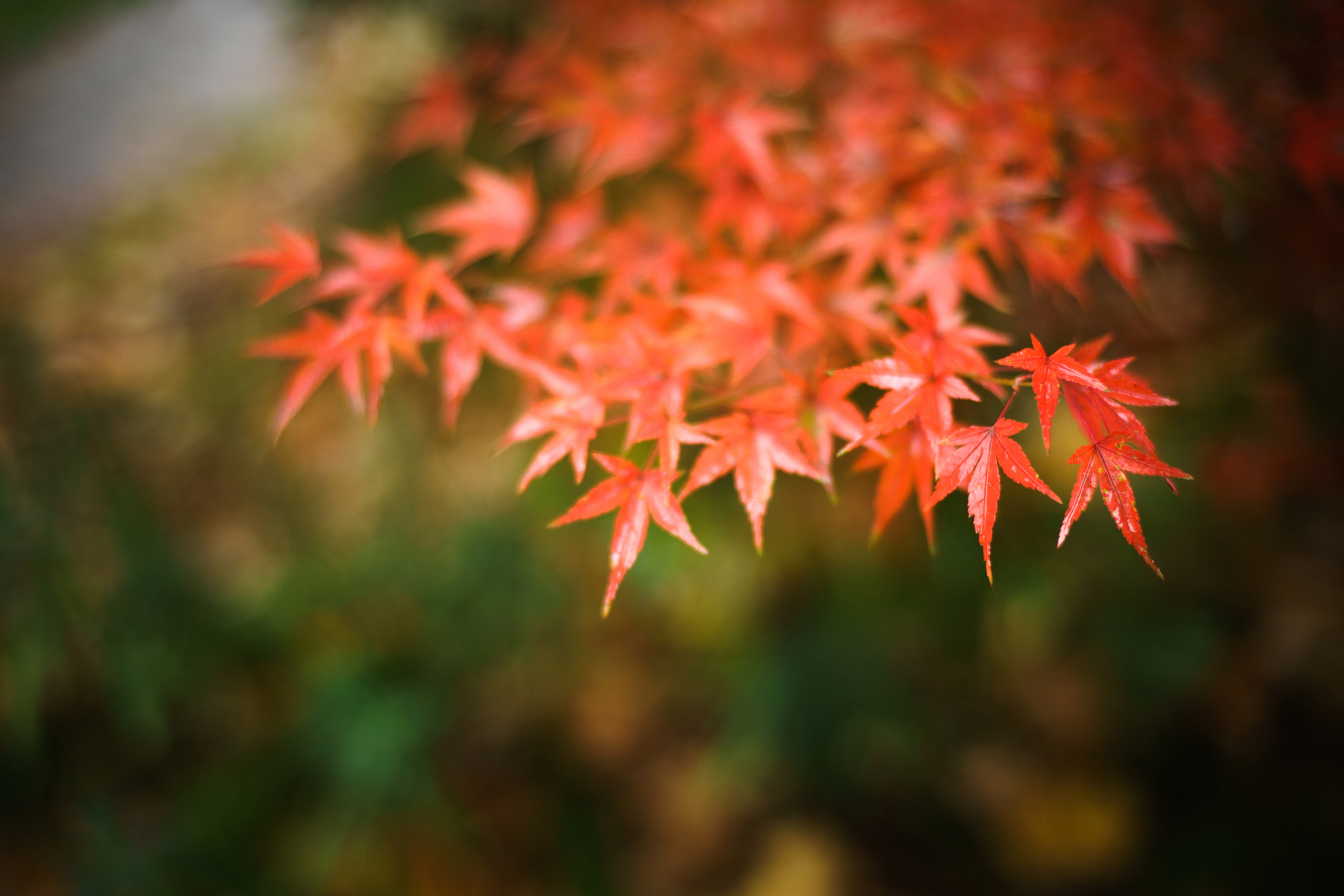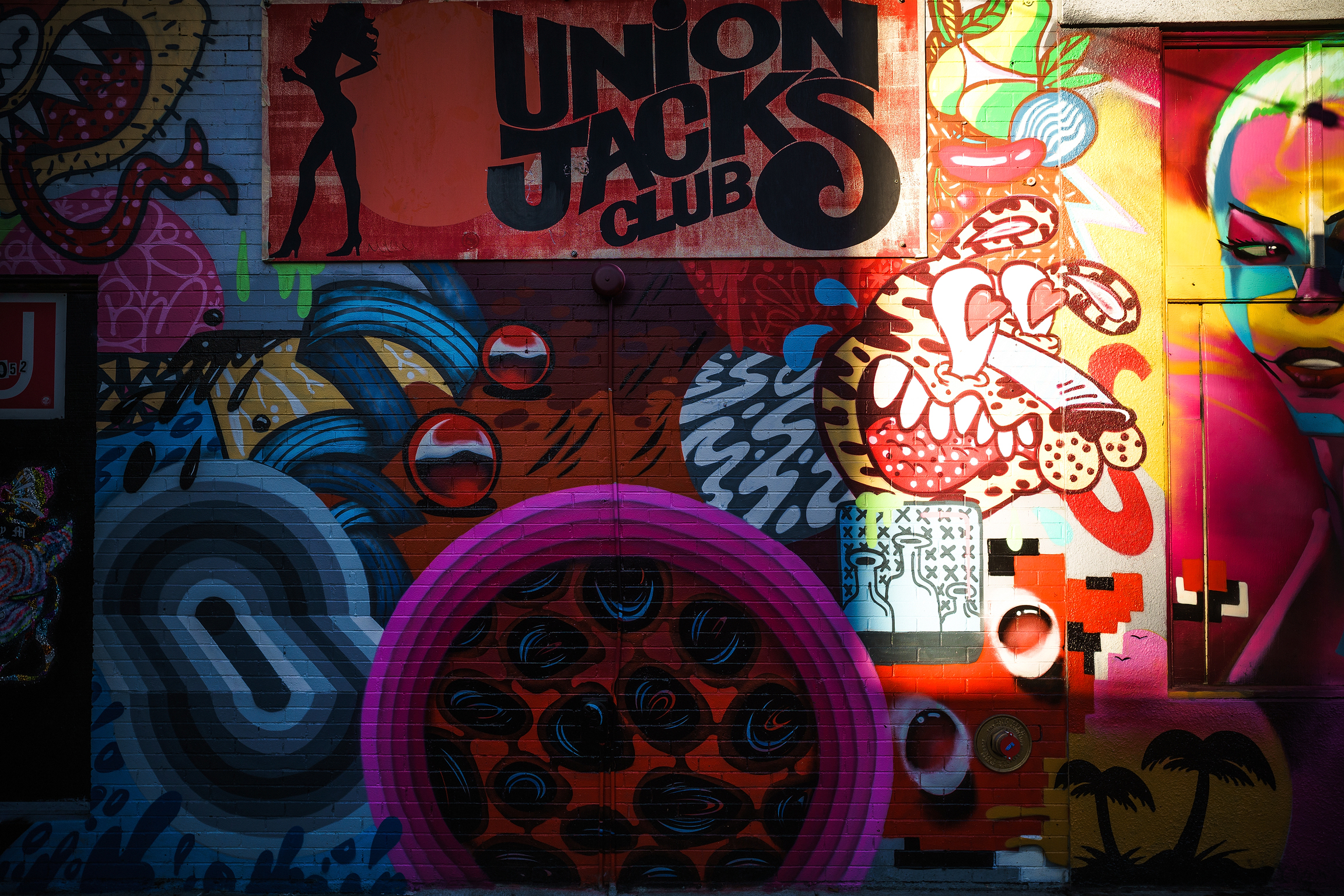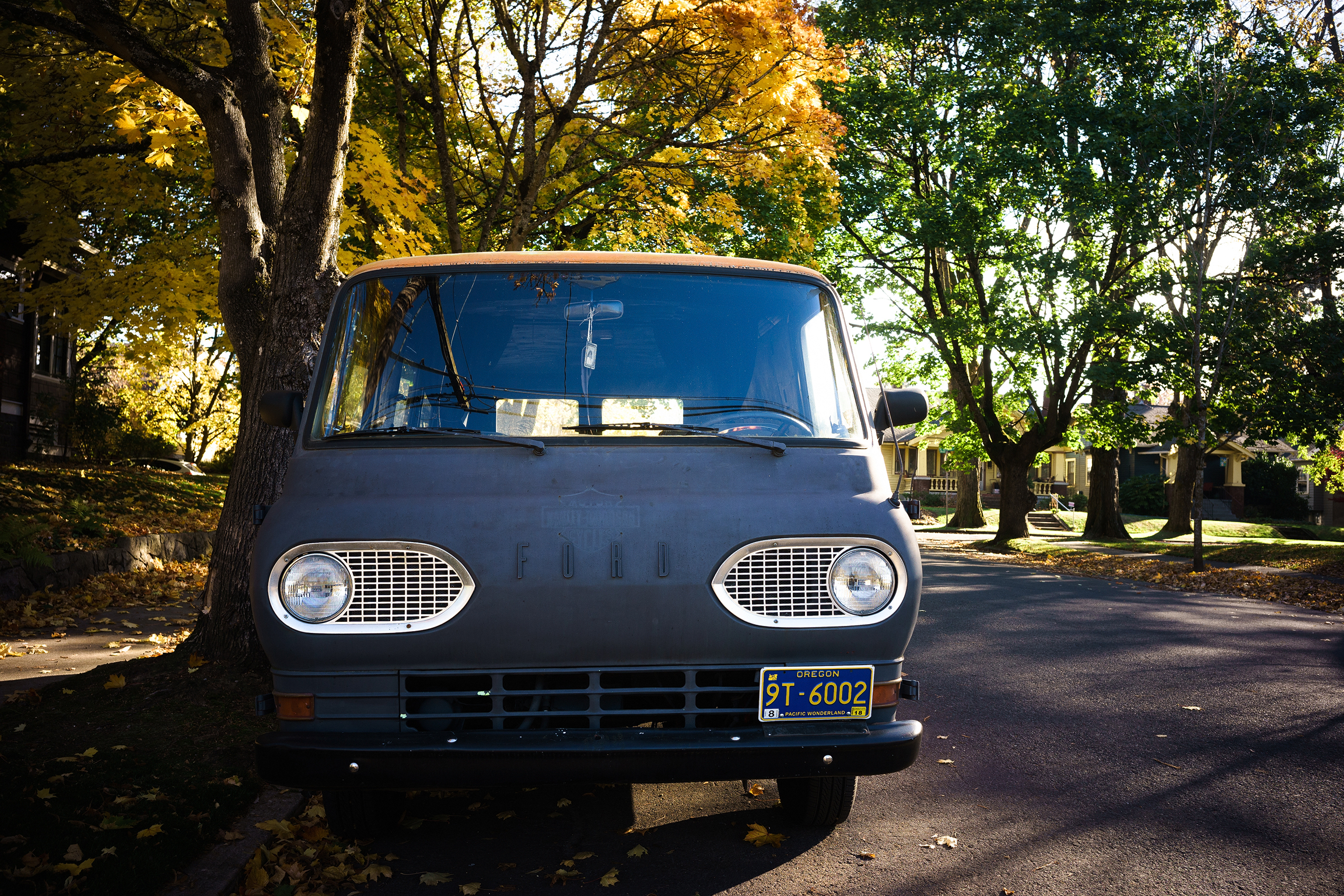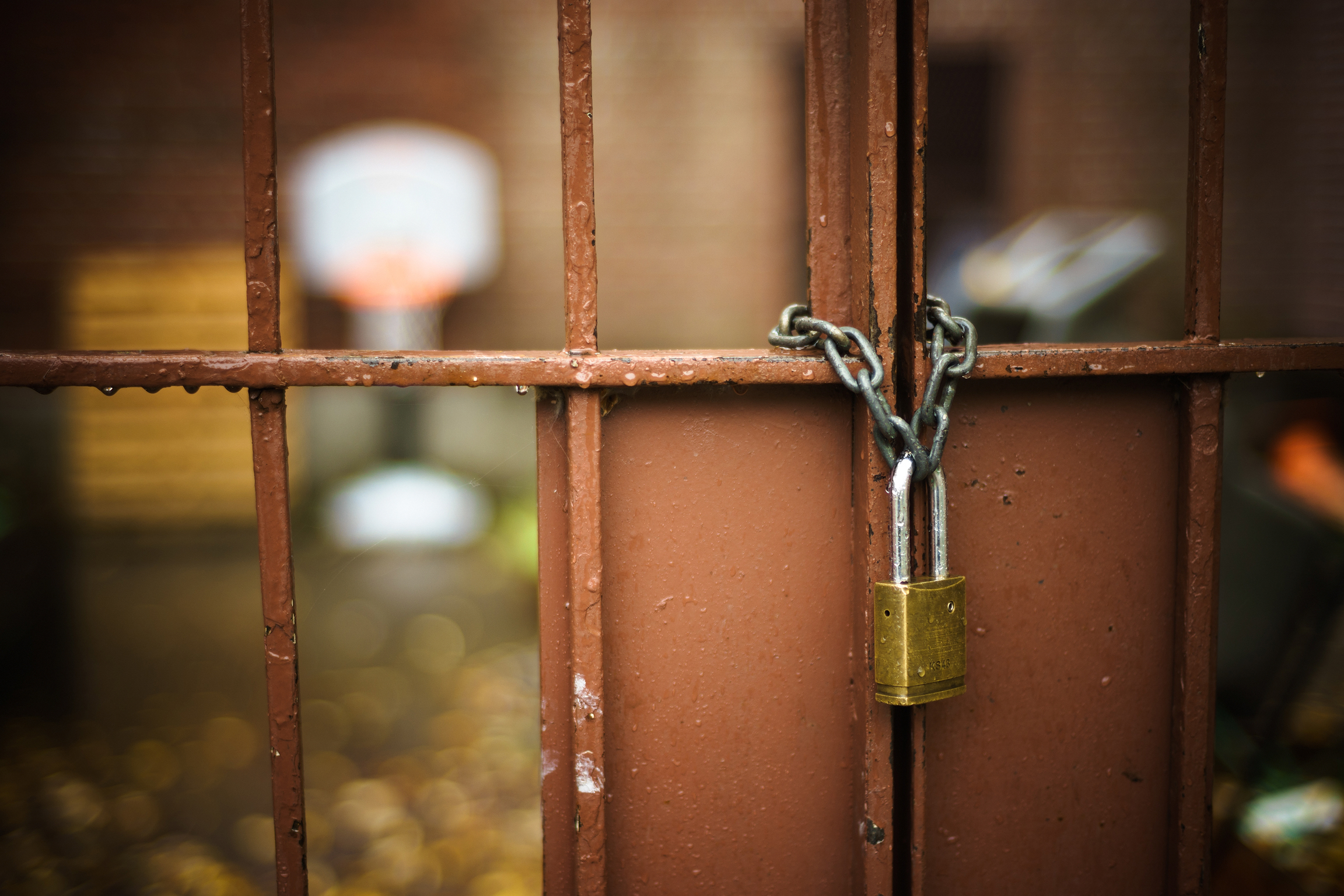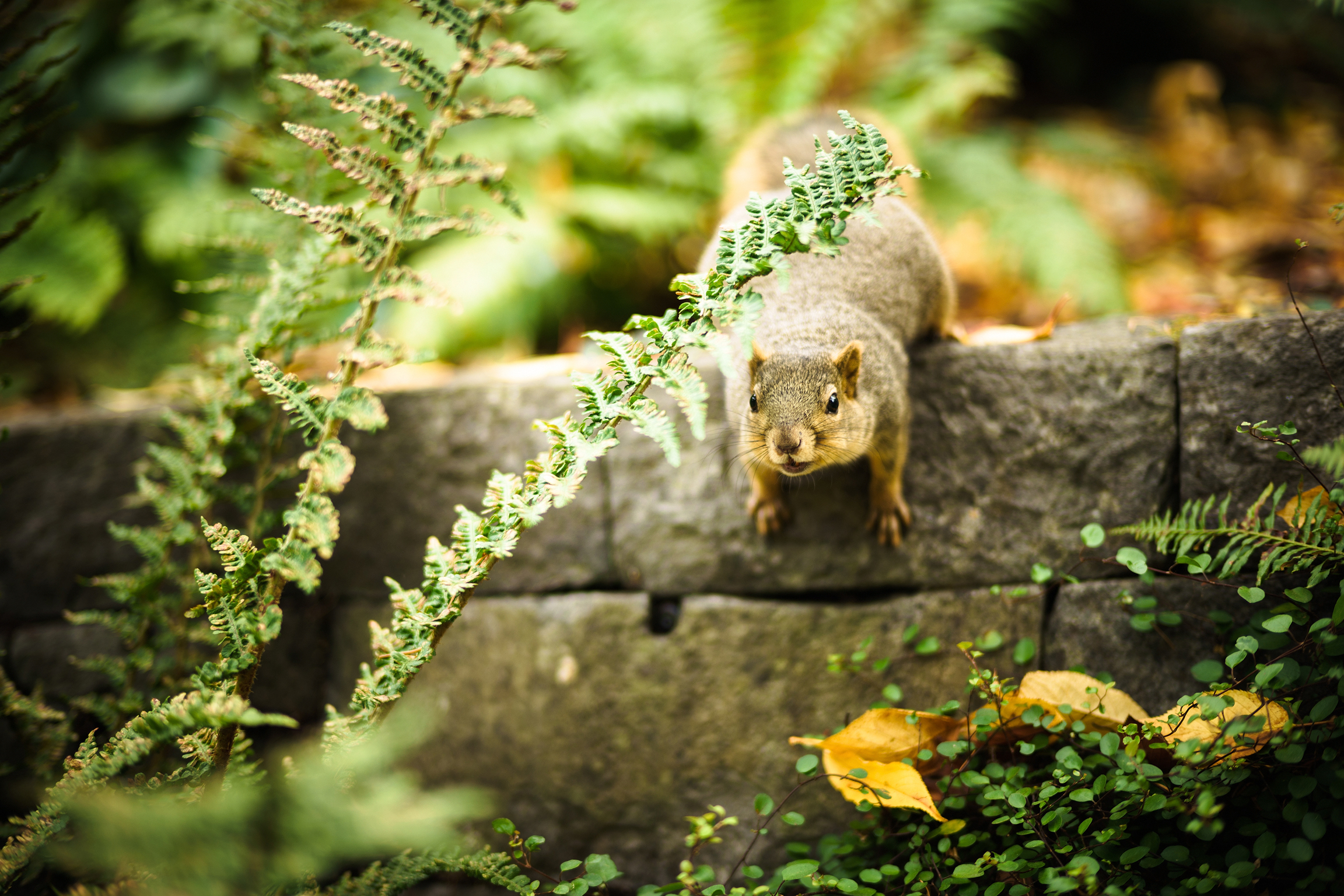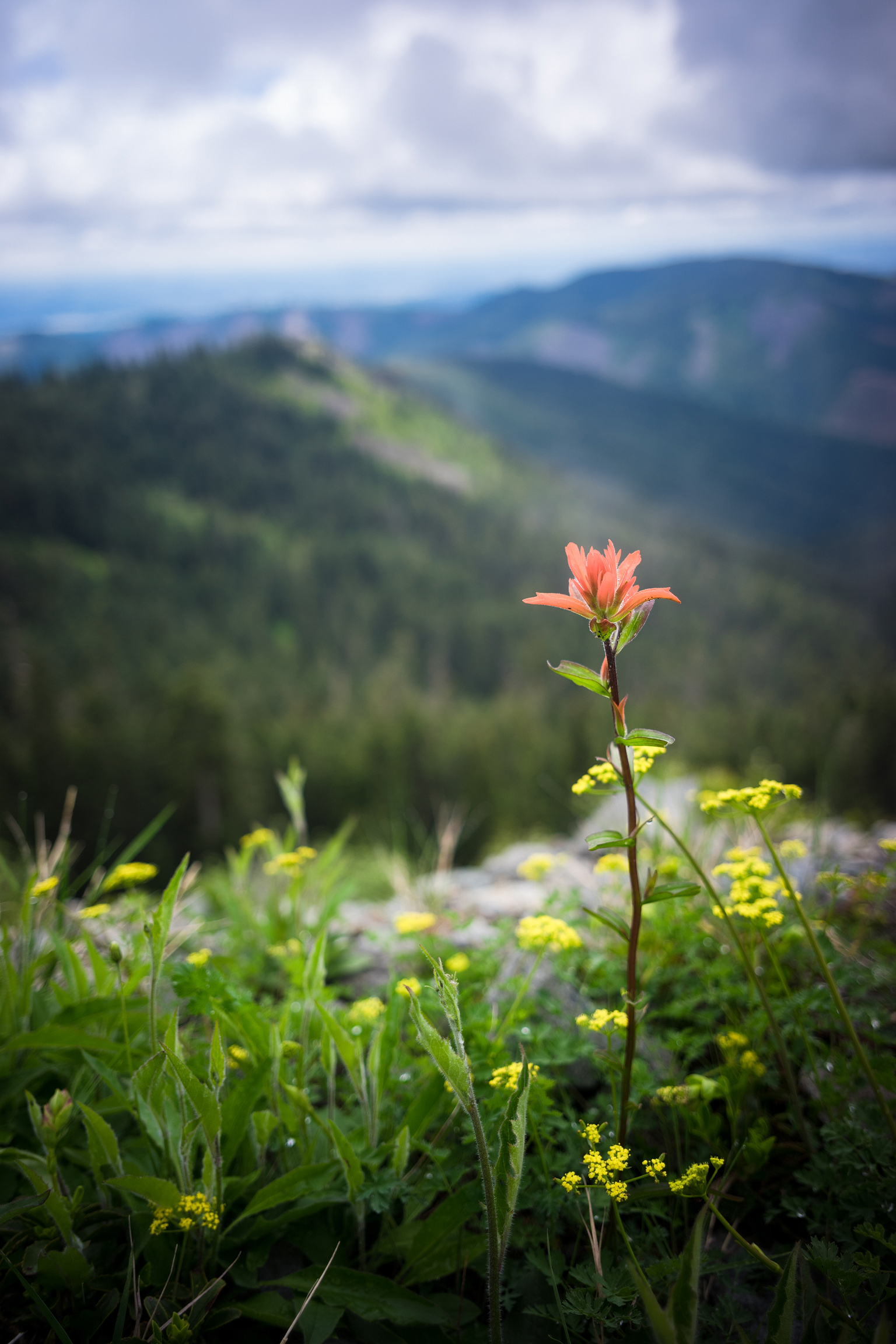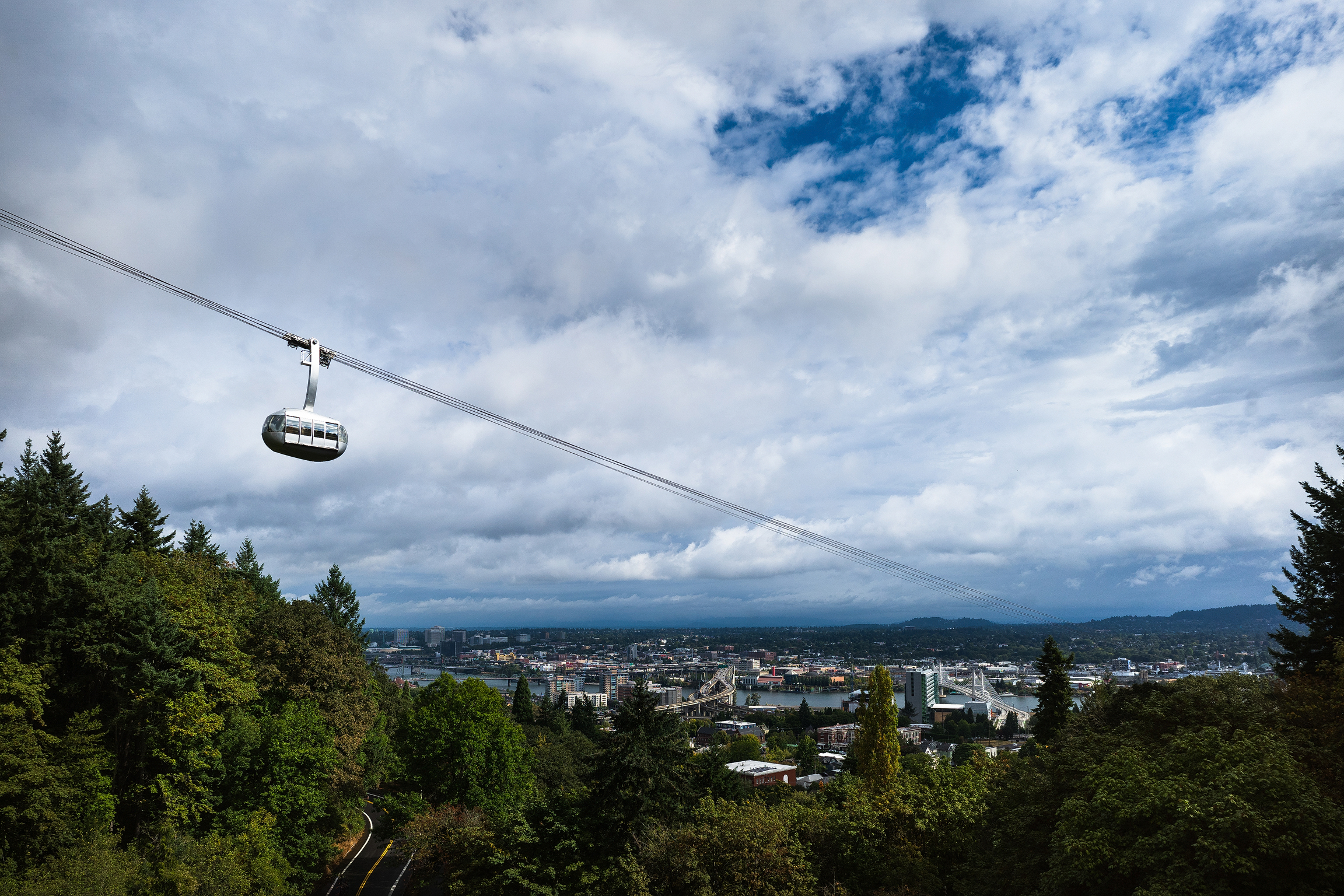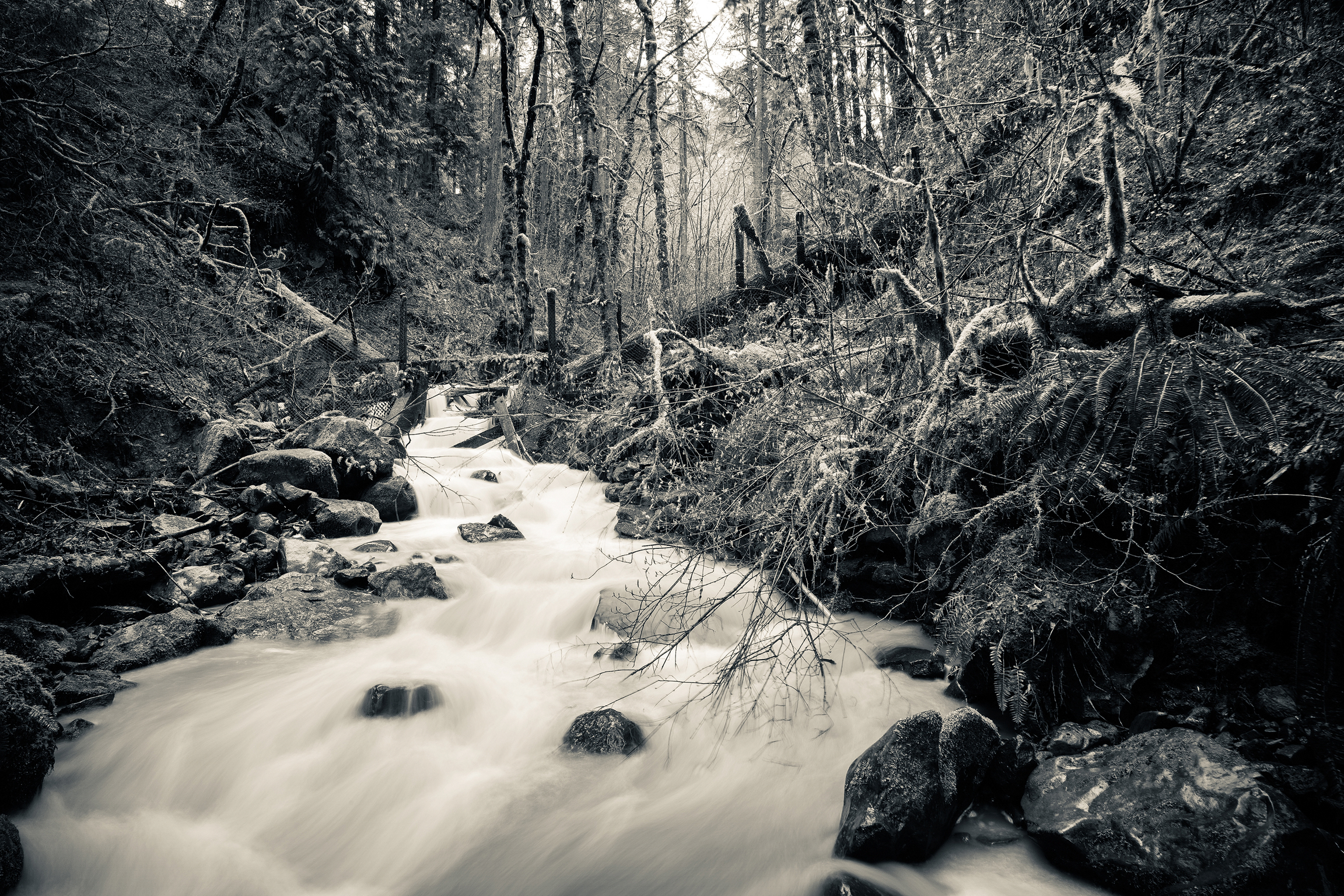 The following two tabs change content below.