Introduction
The Syoptic 50mm 1.1 was one of the big surprises for me in 2022, as it was a very capable, fast 50mm lens with surprisingly appealing bokeh rendering and a very affordable price tag.
Unfortunately there were also some issues: almost unreachable filter thread, loose focus rings in the first production run and allegedly some issues with product support.
Now the "official" and improved version of this lens is available branded as Mr. Ding Studio 50mm 1.1 Noxlux. Let's have a look together.
This lens will be reviewed on the 42mp Sony A7rII and the 24mp Leica M10.

This lens is in many aspects identical to the Syoptic 50mm 1.1, so I will reuse a few sections of my review of that lens.
Sample Images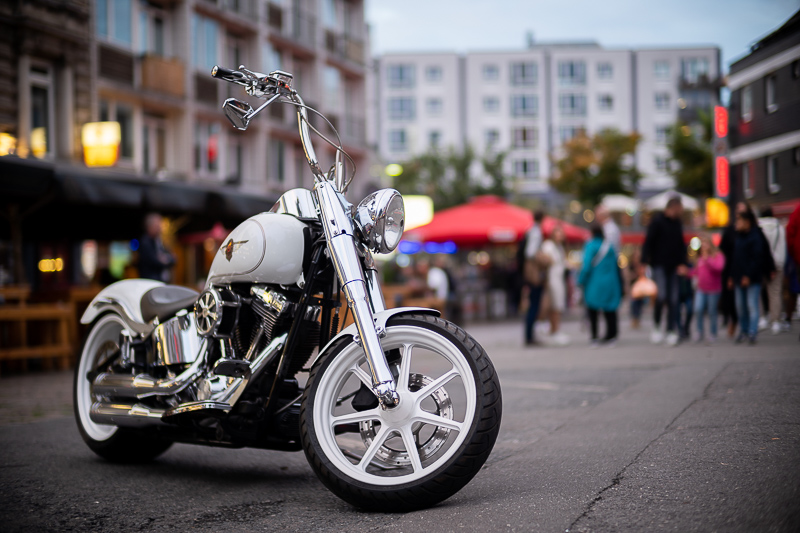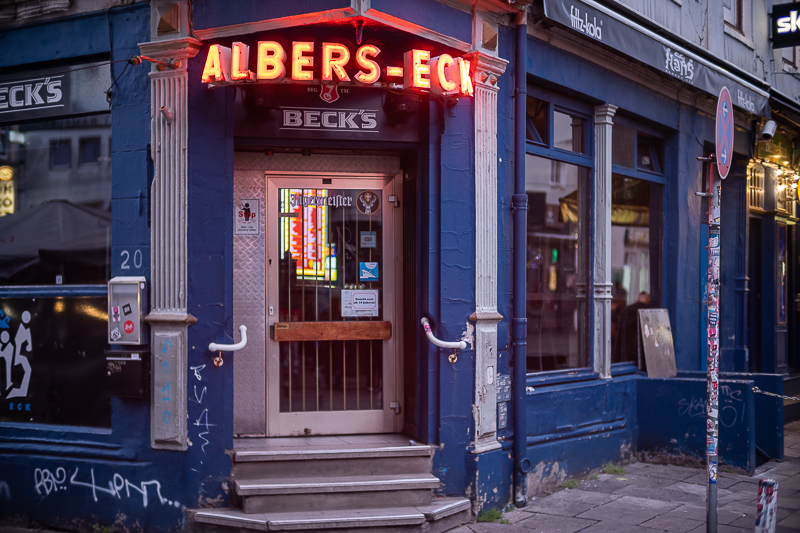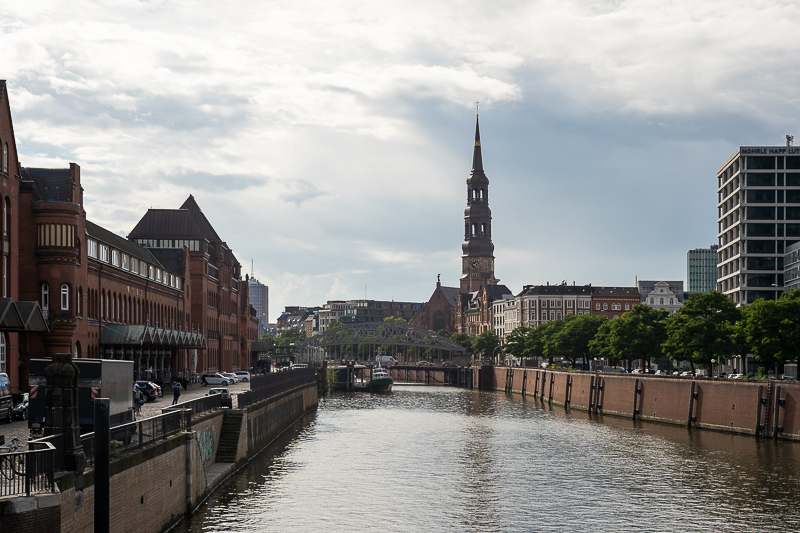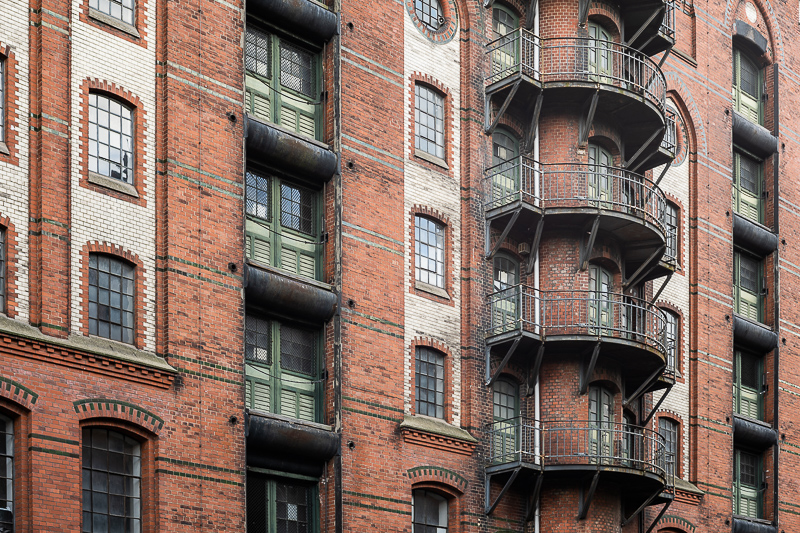 Most of the sample images in this review can be found in full resolution here.
Disclosure
While I bought the Syoptic 50mm 1.1 myself from eBay just like anybody else, the marketing department of Mr. Ding Studio sent me this improved Mr. Ding 50mm 1.1 Noxlux for a few weeks to have a look at and write a review so that I would be able to tell you about the differences between these lenses. After using it I decided to buy this improved version.
Specifications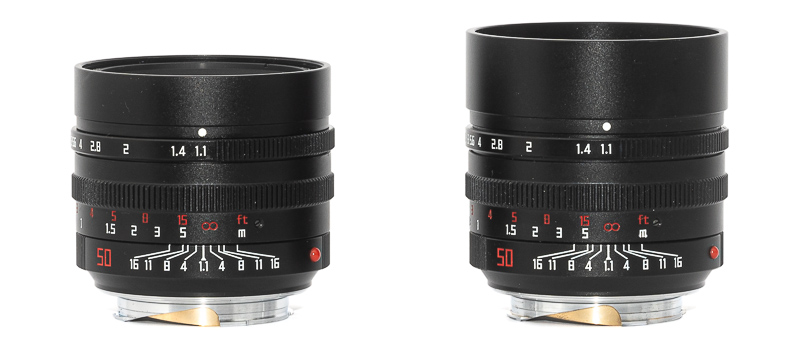 Unlike the Syoptic 50mm 1.1 the Mr. Ding 50mm 1.1 Noxlux will only be available for M-mount – at least for the time being. The specifications are almost identical to the Syoptic M-mount lens, but the new version has an easy to reach 58mm filter thread and this design change led to a slightly shorter and 20g lighter construction. The full specifications are:
Diameter: 62 mm
Field of view: 47° (diagonally)
Length: 54 mm
Weight: 385g
Filter Diameter: 58 mm
Number of Aperture Blades: 11 (rounded)
Elements/Groups: 8/6

Close Focusing Distance: 0.7 m
Maximum Magnification: 1:11.7
Mount: Leica-M
You can buy this lens from the official Mr. Ding Studio shop for  $399. The lens can also be found on ebay.com, but here you may get an OEM lens without product support (affiliate links)
Handling / Build Quality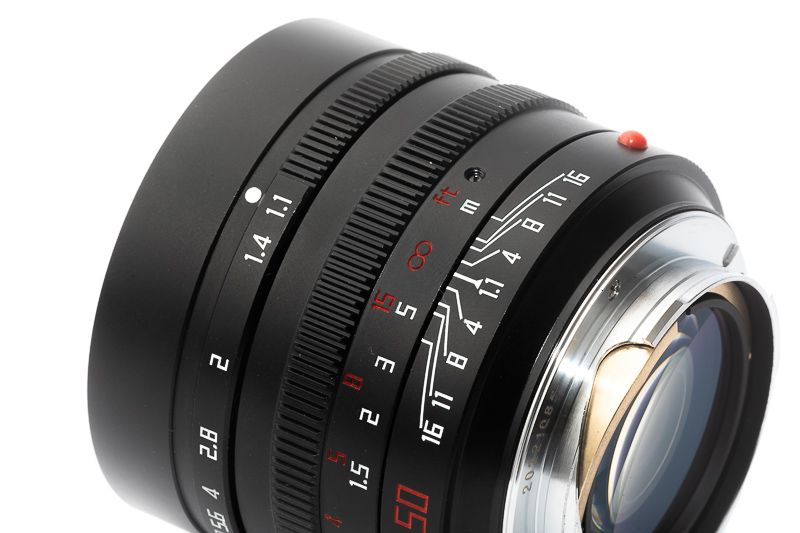 The design resembles that of the Leica M-mount lenses, it reminds me of the Leica 50mm 1.4 Summilux-M Asph, but there is no retractable lens hood here, even though it looks like there was. Also the engravings are white/red instead of the more commonly used white/orange.
The mechanical quality feels very good, albeit not as good as that of the Leica or some of the better TTArtisan lenses: the aperture ring (90° rotation from f/1.1 to f/16, but no f/11) is of the linear type with non-equidistant stops (which I am not a fan of) but luckily we get click stops (which I am a big fan of), so it is possible to change the aperture to a desired value without looking at the lens. On this sample the aperture ring can also be moved a bit further than f/1.1, a feature it shares with some Leica lenses I have used and find rather undesirable. It should also be noted that the aperture ring turns in the opposite direction compared to the Leica and Voigtländer M-mount lenses.
The focus ring offers a nice, even resistance and rotates 90° from the minimum focus distance of 0.7 m to infinity. I found the focus ring of the Syoptic 50mm 1.1 to be on the soft side and am happy to report that it is slightly stiffer on this Mr. Ding 50mm 1.1.
When using the lens on a rangefinder camera like the Leica M10 there is noticeable viewfinder blockage which gets worse on focusing closer, as this lens features a unit focus design. The now shorter construction leads to a slight improvement compared to the Syoptic 50mm 1.1 here.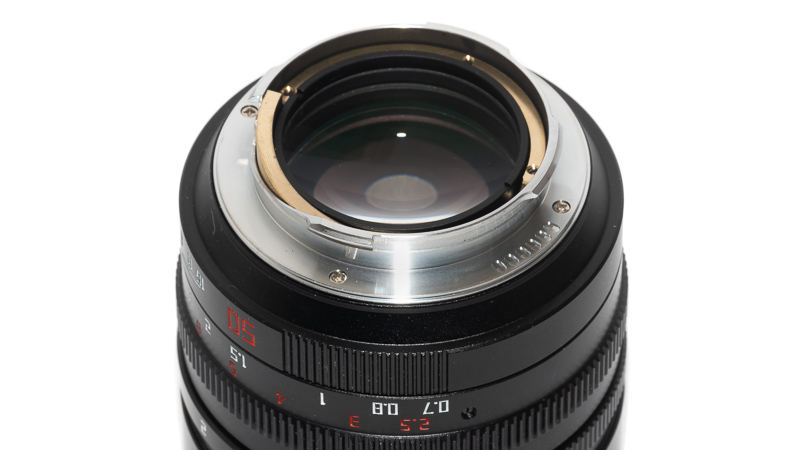 Luckily – as has been kind of the norm for M-mount lenses from China – it is again possible to adjust the rangefinder coupling yourself. For the sample I received this wasn't needed, it was well calibrated out of the box.
There is no hood distributed with the lens, but the front element is a bit recessed. My main complaint with the Syoptic 50mm 1.1 was the recessed 52mm filter thread so I am happy to report we now have an easy to use 58mm filter thread.
I also found this lens to work really well with the Techart LM-EA9 AF adapter, as it is one of the few lenses where the AF works not only in the center of the frame, but even in the very corners with my A7III.
Vignetting
light falloff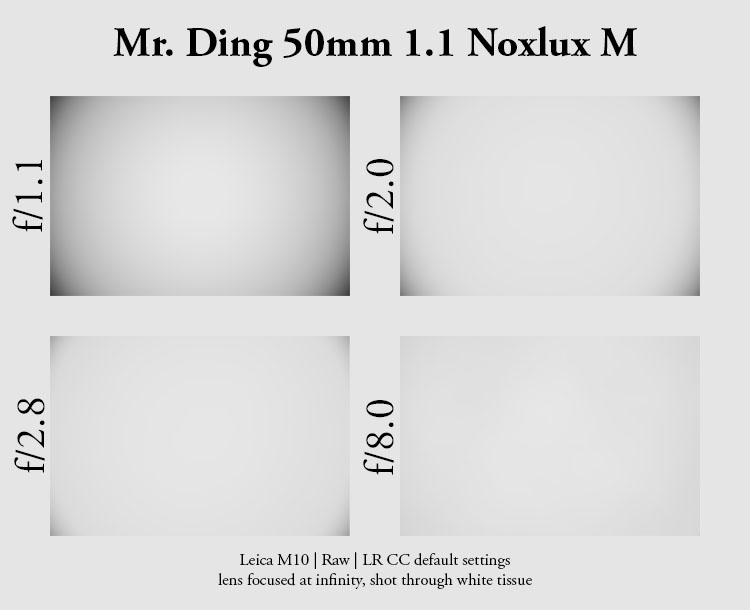 | | |
| --- | --- |
| f/1.1 | 3.4 EV |
| f/1.4 | 3.1 EV |
| f/2.0 | 2.1 EV |
| f/2.8 | 1.4 EV |
| f/4.0 | 0.9 EV |
| f/5.6 | 0.6 EV |
| f/8.0 | 0.4 EV |
| f/16 | 0.4 EV |
The vignetting at wider apertures is in line with what I have seen with other 50mm lenses. The MS-Optics 50mm lenses, the 7Artisans 50mm 1.1, the TTArtisan 50mm 0.95 and the Voigtländer VM 50mm 1.5 II show even higher vignetting figures at their widest aperture. The Voigtländer VM 50mm 1.2 and the Laowa 45mm 0.95 show very similar values. The Samyang 50mm 1.2 XP and the Zhong Yi 50mm 0.95 M show half a stop less vignetting in the corners. No changes here compared to the Syoptic 50mm 1.1 M.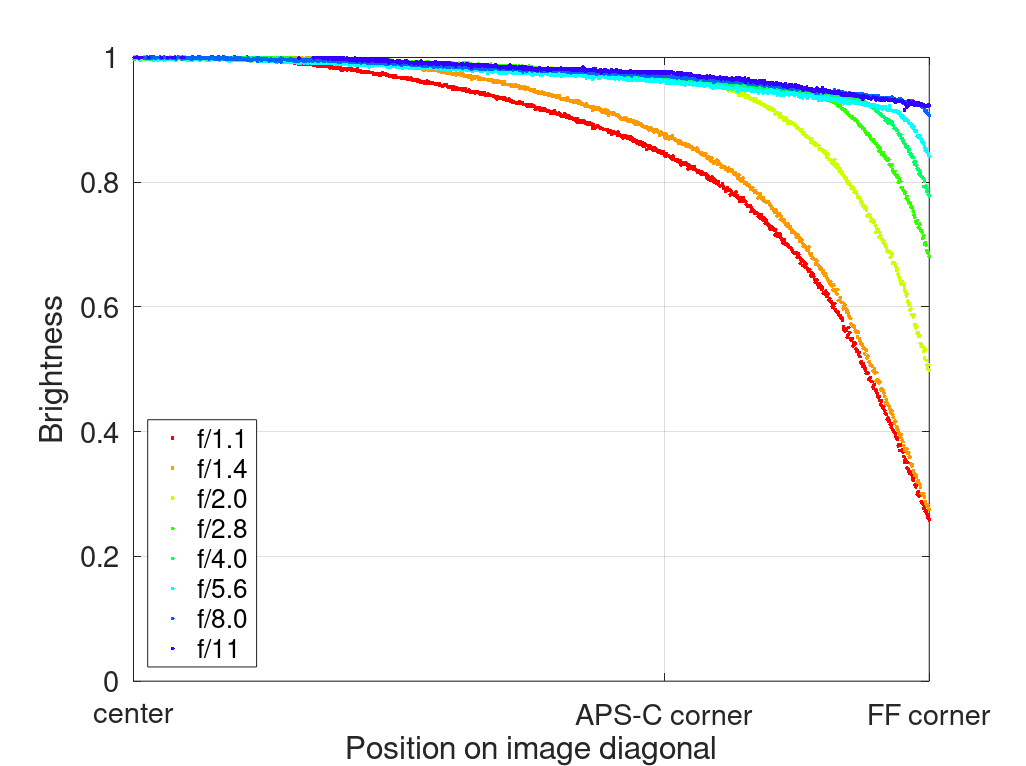 It is recommended to have a look at this article first to get an idea how this brightness graph works.
What is also surprising is the very low vignetting stopped down, by f/5.6 it is hardly noticeable anymore. The only other 50mm lenses I have used that show this little vignetting stopped down are the Samyang 50mm 1.2 XP and the Sigma 50mm 1.4 EX.
optical vignetting

Very fast yet compact lenses usually show a significant amount of optical vignetting. Without going too much into technical details optical vignetting leads to the truncation of light circles towards the borders of the frame.
In the center of the frame almost every lens will render a perfect circle, but only lenses with very low optical vignetting will keep this shape in the corners.
So in the following comparison we move from the center (left) to the extreme corner (right) and see how the shape of the light circle changes.
I have reviewed a lot of fast 50mm lenses and I thought this time it might be interesting to add a few more lenses to put things into perspective. As you can see all of these lenses show strong optical vignetting and I am not sure how field relevant these differences would actually be. I like the Voigtländer VM 50mm 1.5 II the least here, due to very strong onion rings and a very sharp shape in the corners and the MS-Optics 50mm 1.0 ISM has the strongest optical vignetting, already visible not that far from the center. The other ones all perform rather similar.
The lines running through the circles are due to the glass I used as a mirror to take these pictures and are not a feature of the lens.
I did not shoot the lenses side by side, if I did the light circles would be of same size at shared apertures. The lenses were set to 0.7 m focus distance, results may vary at other distances.
When looking closely we also see the change in diameter between f/1.1 and f/1.4 is not as big as it should be and the change between f/1.4 and f/2.0 is bigger than it should be. In comparison to other lenses it looks to me like the f/1.4 click stop isn't where it is supposed to be, it is closer to f/1.2 than f/1.4 as was already the case with the Syoptic 50mm 1.1 – no changes here.

Sharpness
Optical Design
The optical design is inspired by the older Leica Noctilux f/1.0 or the Voigtländer 50mm 1.1 Nokton, which means: double gauss based design, no aspherical elements, comparably low element count.
This all spherical optical design leads to an absence of any onion ring structures, but I also expect some issues with off center sharpness – at least at wider apertures, so let's find out in the following sections if I am right.
Focus shift
50% crops, A7rII
With some lenses when stopping down the plane of optimal focus shifts to the back or the front. The Mr. Ding 50mm 1.1 is one of those lenses and the focus shift is noticeable when making the jump from f/1.4 to f/2.0 and even more noticeable from f/2.0 to f/2.8. For rangefinder users this is rather bad news and definitely something to watch out for.
When taking pictures at or near infinity the focus shift is hardly relevant in most cases, but it can still be seen with a high resolution camera like the Sony A7rII, as for the sharpness charts I did not adjust the focus setting on stopping down.
infinity (42mp Sony A7rII)

For an f/1.1 lens the performance in the center is surprisingly good at infinity as there is only a little bit of softness due to spherical aberration visible. It seems we do see the effect of focus shift here as f/2.8 looks a little bit worse than f/2.0
There is a noticeable midzone dip present at f/1.1 to f/1.4, as we are used from similar lenses like the Voigtländer VM 50mm 1.2 Nokton or the TTArtisan 50mm 0.95.
The performance in the corners reminds me a lot of the Voigtländer VM 40mm 1.2, which also showed a noticeable drop in resolution close to the extreme cornes. This is actually better visible in the coma section.
A solid performance for a compact and affordable f/1.1 lens if you can live with the reduced sharpness in the extreme corners. I wouldn't mind using this lens stopped down to f/8.0 for architecture/landscape shooting,
Compared to the Syoptic 50mm 1.1 I see about a 1-stop improvement in the midframe and corners. I asked Mr. Ding Studio about this and they told me while there have only been minimal adjustments to the optics, the internal structure of the lens has been optimized which is supposed to lead to tighter manufacturing tolerances which might be the reason for seeing the improvement here.
infinity (24mp Leica M10)
As was already the case with the Syoptic 50mm 1.1: the performance on the M10 with its thinner filter stack and the A7rII is very similar! So have a look what I wrote above, it applies here as well.
portrait distance 1.4 m distance (24mp Sony A7III vs 24mp Leica M10)
For portraiture it isn't so important how flat the field is, it is more interesting to see what the sharpness is like when focused at different parts of the frame to take field curvature out of the equation.

We will be looking at 100% crops from the 24mp Sony A7III and the Leica M10. Both cameras do not have an anti aliasing filter in front of the sensor.
Sony A7III <—> Leica M10
This Mr. Ding 50mm 1.1 is one of those lenses where the focal plane with highest resolution is not necessarily the one with highest contrast, which makes it a bit hard to focus, especially when using the M10's mediocre liveview.
Also at this distance we see some spherical aberration and some astigmatism when moving towards the corners.
Putting this into perspective with other lenses I checked at this distance: better than Zhong Yi 50mm 0.95 M and MS-Optics 50mm 1.1 Sonnetar, similar to TTArtisan 50mm 0.95 and MS-Optics 50mm 1.0 ISM, worse than TTArtisan 50mm 1.4 and Voigtländer VM 50mm 1.5 Nokton II.
close (0.70 m, 1:11.7, 42mp A7rII)

100% crops from center, A7rII, because of focus shift (see corresponding section) I refocused for every shot.
The performance near the minimum focus distance is typical for a very fast lens without a floating elements design. At wider apertures we see a high amount of spherical aberration (glow) and it takes stopping down to f/2.8 to get really crisp results at these distances. Performance here is pretty much exactly the same as that of e.g. the Voigtländer VM 50mm 1.2 Nokton and many other compact fast lenses.
This is what the spherical aberration looks like with a contrasty subject at close distances: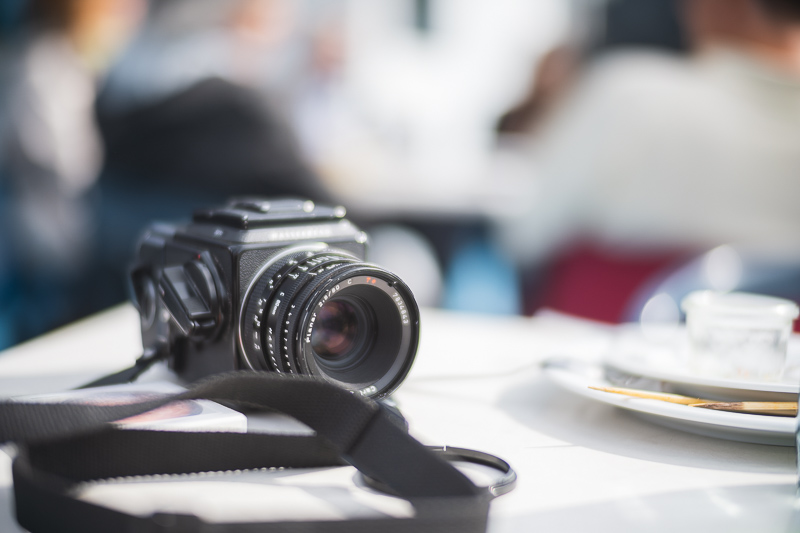 Flare resistance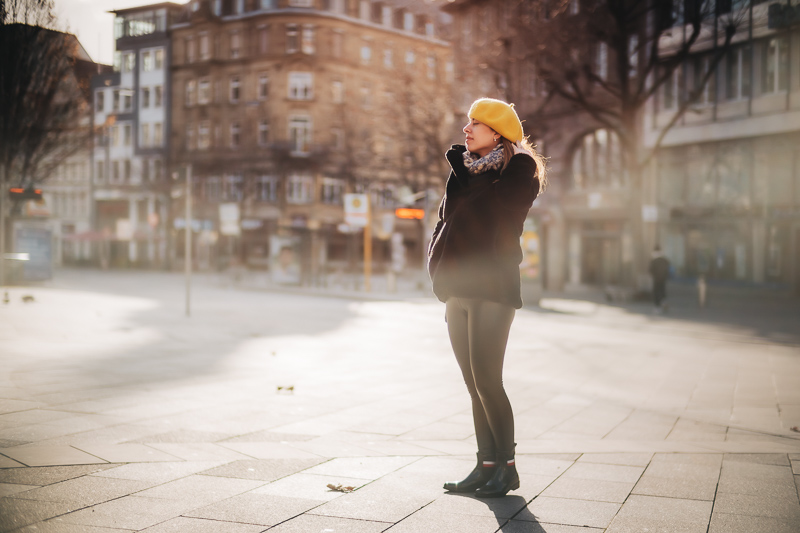 As always evaluating flare is a complex matter since you can get any lens to look bad if you push it hard enough and a slight change of scenario can affect results a lot.

The flare and ghost patterns remain unchanged, so I am reusing most of this section from my Syoptic 50mm 1.1 review here.
Sun outside frame
The Mr. Ding 50mm 1.1 does not ship with a hood and even though the front element is recessed I think it would have been useful, as the lens has quite some issues with stray light. If a strong light source is outside the frame it is easy to encounter significant veiling flare running across most of the frame. The flares are more severe stopped down, but still easy to encounter at maximum aperture.
Also at night with street lamps this is something easy to encounter, here shading the lens with my hand helped though:
Sun inside frame
With the sun inside the frame the situation is a bit better, but it is still easy to catch frame filling artefacts and encounter a loss of contrast.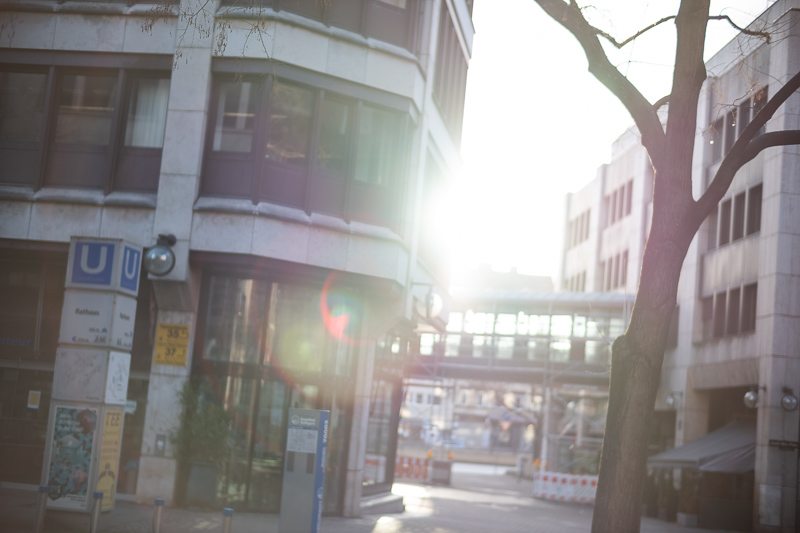 Coma
From f/1.1 to f/2.0 there is noticeable coma visible. Stopping down to f/2.8 and f/4.0 improves the coma performance significantly, but now we can see that there is also some astigmatism in the corners present, which you can mostly get rid of by stopping down to f/5.6.
Performance here is a little bit worse compared to the Voigtländer VM 50mm 1.2 Nokton, but still better than the TTArtisan 50mm 0.95. No changes compared to the Syoptic 50mm 1.1.
100% crops from extreme corner, focused at hard infinity stop, M10
Distortion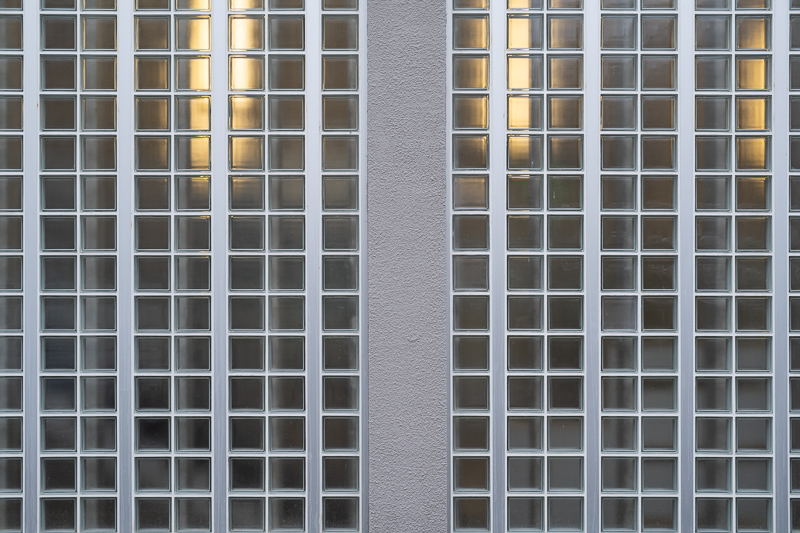 The Mr. Ding 50mm 1.1 shows an absolutely minimal amount of distortion which should hardly be field relevant, even for architecture applications.
Bokeh
What got me interested in ordering this lens were a few samples I found online that showed very appealing bokeh rendering – at least to my eyes. So let's find out if my first impression was correct.
Close distance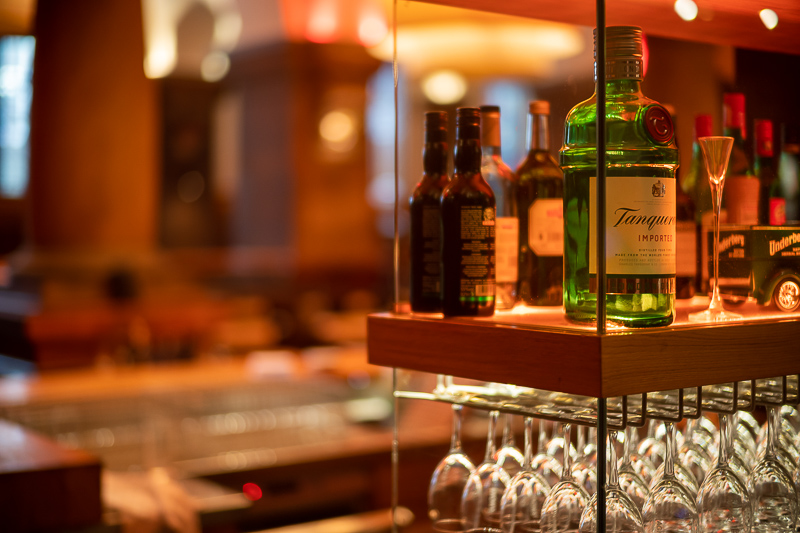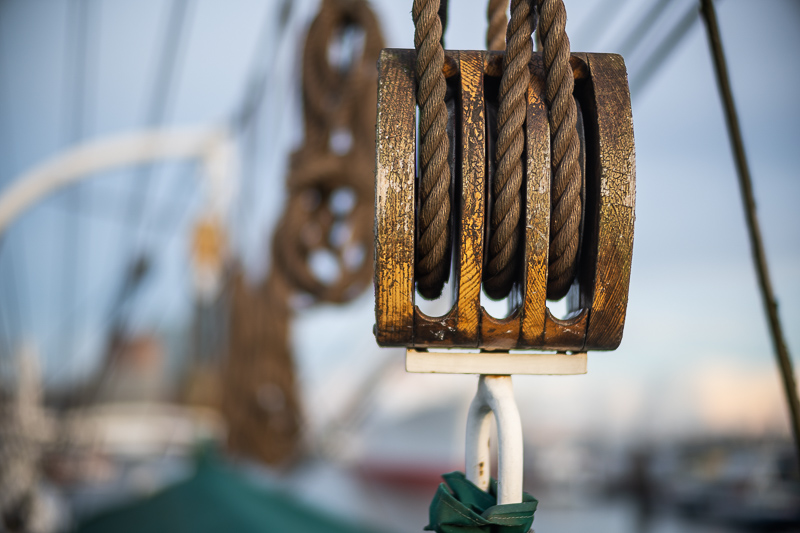 As usual with very fast lenses at close focus distances we can encounter very smooth and undistracting bokeh. With point light sources in the background you will be able to spot the optical vignetting, but the shapes still look comparably natural to me.
Mid distance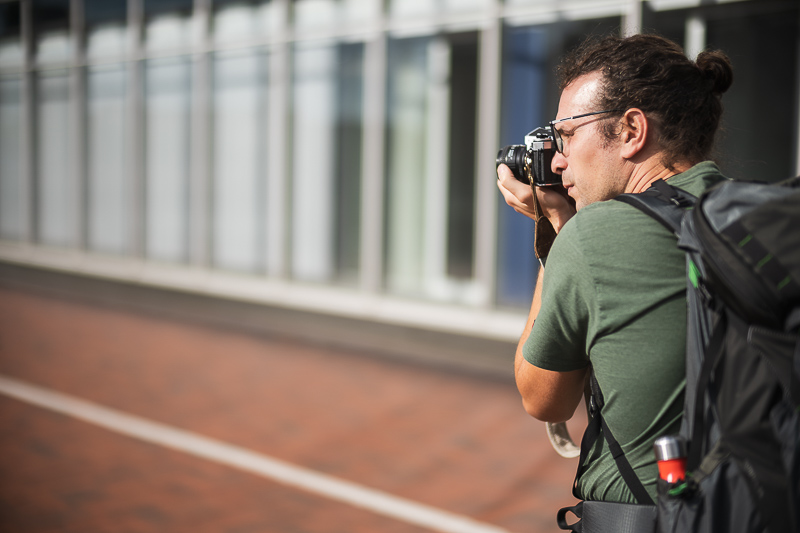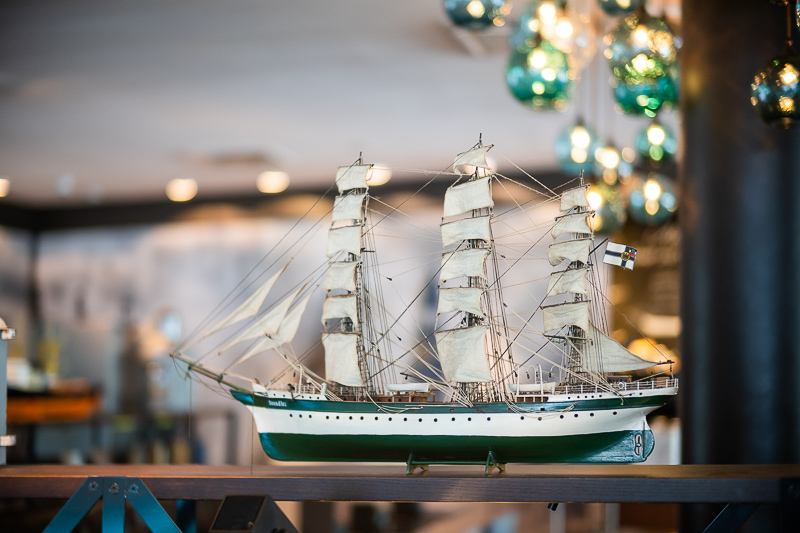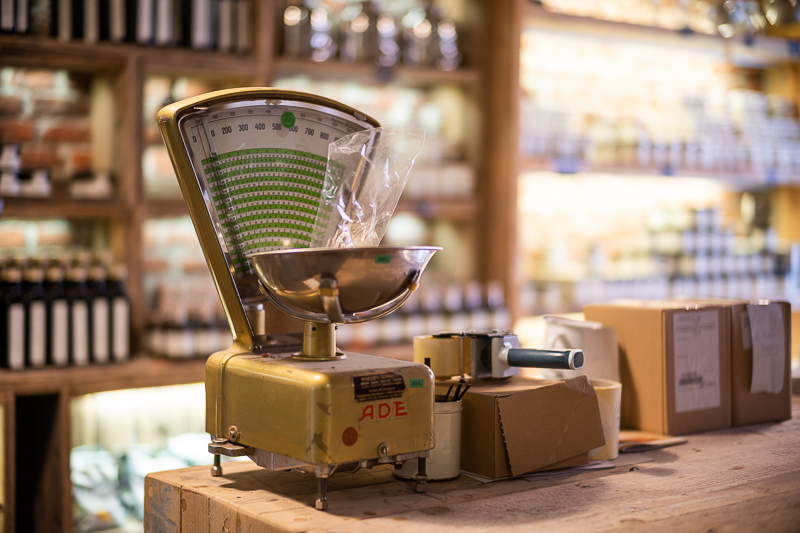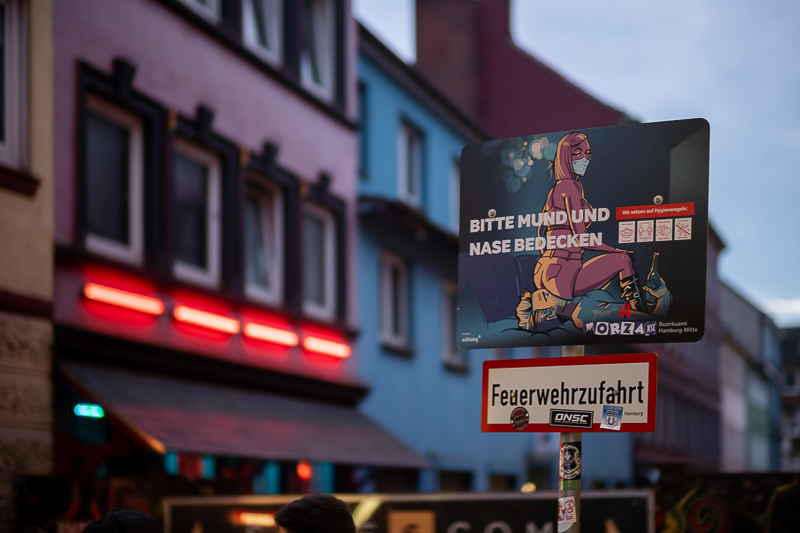 What really caught my eye at mid distances is the smooth transition from in-focus to out-of-focus and the smooth rendering even when dealing with complex backgrounds.
Long distance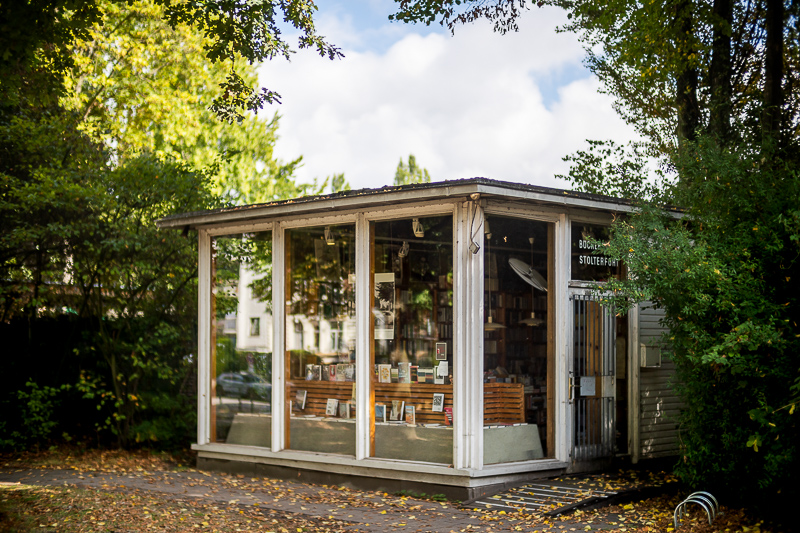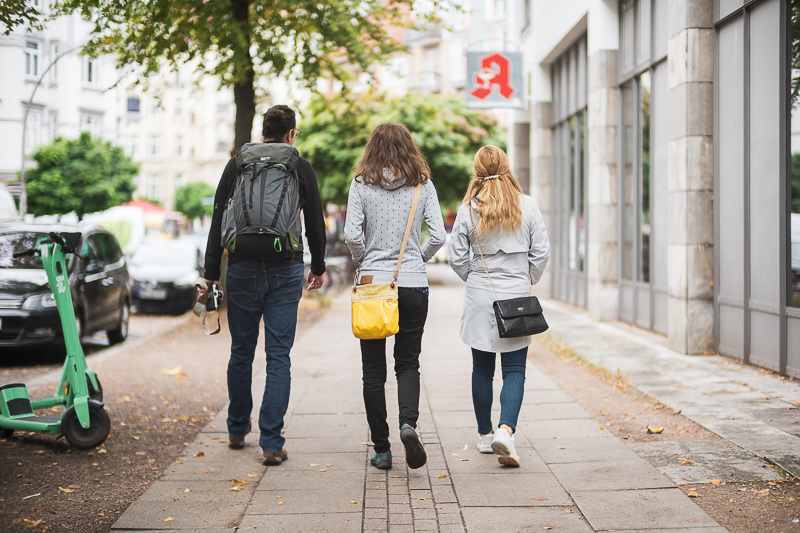 Where it always gets interesting when it comes to the bokeh qualities is the performance at longer focus distances. When optical vignetting and field curvature overlap in an undesirable way the corners may look like they are in focus at longer distances, even when the center is very much out of focus. Just recently we saw such behaviour with the Laowa 45mm 0.95.
With the Mr. Ding 50mm 1.1 the situation looks better and even at longer focus distances the bokeh looks very appealing to me: no double edged structures, no obvious field curvature.
Now with pretty much all the fast 50mm (and even more so 35mm) rangefinder lenses I have used so far I saw worse corner bokeh due to the thicker filter stack in front of the sensor when using it on Sony cameras – similar to the worse corner sharpness we usually see when using lenses designed for M-mount cameras on E-mount cameras.
To my surprise this is not the case here, you can see a comparison between both cameras in my review of the Syoptic 50mm 1.1 sharing the same optical design.
I have already used about 30 different 50mm lenses and reviewed more than 20 of those here. At the end of the day, this 50mm 1.1 is one of my favorites when it comes to bokeh rendering.
Sunstars
The Mr. Ding 50mm 1.1 features 11 rounded aperture blades, good news for bokeh when the lens is slightly stopped down, not particularly good news for sunstars, as the rays this diaphragm creates are frayed and also spot uneven lengths.
If you want to know more about sunstar rendering of different lenses have a look at this article.
Chromatic aberration
lateral
100% crops from corner, A7rII
There are only minor lateral CA visible near the corners that are easily corrected in a raw developer like Lightroom by one click.
longitudinal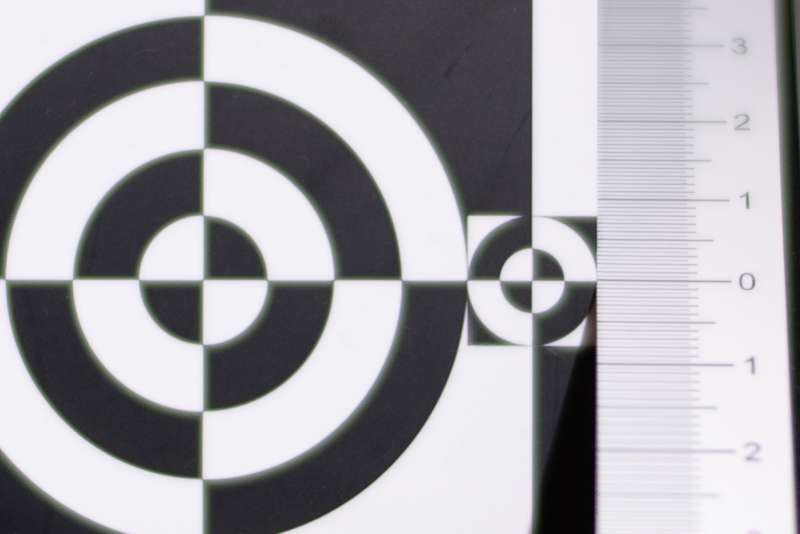 The high amount of spherical aberration at close distances masks the longitudinal CA a bit, so it will be more revealing to see what the performance is like at longer focus distances.
Sony A7III | Mr. Ding 50mm 1.1 | f/1.1
Here we can clearly see a bit magenta in front of and cyan behind the focal plane. For an f/1.1 lens the performance is not bad and comparable to lenses like the TTArtisan 50mm 1.4, Sony 55mm 1.8 or the Sony 35mm 1.8, all slower lenses, where the problem should be less pronounced.
In high contrast scenes the longitudinal CA can also be visible in lower resolution images.
Alternatives
I will only cover the really obvious alternatives in detail here, but if you ended up here by accident and you are looking for an AF lens may have a look at our Guide to 50mm lenses for Sony E-mount.
E-mount
Voigtlander 50mm 1.2 Nokton E:
The most obvious competitor. You gain electronic communications with your camera, better flare resistance and the minimum focus distance is 0.45 m.
In terms of sharpness they are rather similar at portrait distances and both offer very appealing bokeh rendering. The price difference is quite significant though.
buy from CameraQuest | B&H | Robert White | amazon.com | amazon.de | ebay.com | ebay.de for $999 (affiliate links)
7Artisans 50mm 1.05 E:
The 7Artisans lens offers higher contrast at maximum aperture and the vignetting is surprisingly low.
The Mr. Ding lens is smaller, a bit cheaper, offers slightly better build quality and smoother bokeh rendering in some scenarios.
buy from amazon.com | amazon.de | ebay.com | ebay.de | B&H for about $486 (affiliate links)
Voigtlander 50mm 2.0 APO-Lanthar:
If you are looking for the best possible correction of optical aberrations instead of lots of bokeh this is the lens you are looking for.
buy from CameraQuest | B&H | Robert White | amazon.com | amazon.de | ebay.com | ebay.de for $1049 (affiliate links)
M-mount
Voigtlander VM 50mm 1.2 Nokton:
See E-mount version above, except for the minimum focus distance, this one has 0.7 m.
buy from CameraQuest | B&H | amazon.com | ebay.com | ebay.de for $1.059 (affiliate links)
7Artisans 50mm 1.1:
This is a very different lens as it is not optimized to give smooth bokeh at maximum aperture but rather nervous bokeh with lots of field curvature. Does not fit my taste, but maybe you like this kind of look.
buy from amazon.com | amazon.de | B&H | ebay.com | ebay.de for $349 (affiliate links)

TTArtisan 50mm 0.95 M:
Probably the currently most sold f/0.95 M-mount lens. Significantly bigger and heavier, 3 times at expensive.
Corners at infinity also never look great, more but to my eyes worse bokeh, similarly bad flare resistance.
buy from amazon.com/amazon.de, B&H or ebay.com/ebay.de for about $755/860€ (affiliate links)
Zhong Yi 50mm 0.95 M:
In terms of look of the pictures I prefer it over the aforementioned TTArtisan lens, but it also comes with quite a few compromieses, especially flare resistance and off center sharpness at wider apertures. It is also significantly bigger, heavier and 3 times as expensive. And the 1.0 m minimum focus distance is a real burden.
buy from amazon.com or B&H for $799 (affiliate links)
Leica Noctilux-M 50mm 0.95:
I have never used this lens personally, mainly due to it being roughly 12 grand. I expect higher sharpness, better build quality and better flare resistance. But in terms of bokeh I am definitely not a fan of this one.
buy from amazon.com | amazon.de | B&H | ebay.com | ebay.de for $12.500 (affiliate links)
Conclusion
good

bokeh

sharpness (mostly)

distortion

build quality and handling

size/weight

price

average

vignetting
correction of CA

not good

flare resistance

focus shift
What has changed compared to the Syoptic 50mm 1.1? Not that much. We finally got a decent, reachable filter thread, the lens is slightly smaller and lighter and the internal mechanics seem to have been improved, so everything is great, right? Well, the price also increased and noticeably so. Is this lens worth the 400 bucks being asked now? I definitely think so, but it is not the bargain anymore it used to be.
Generally my previous conclusion still stands:
What I care most about in a fast 50mm lens is what the bokeh looks like and here this lens is a real winner to my eyes. The sharpness is also more than good enough for the portrait applications I have in mind for a lens like this and stopped down it can be used for landscape/architecture shooting as well.
Flare resistance still isn't great, so this is something to watch out for and the focus shift might be an issue when relying on the rangefinder to focus.
If – like me – you have the old one, is it worth upgrading to the new improved one? It mainly comes down to the easier to reach filter thread. If you care about that, get the new one. If not the old one is just as good optically. Me personally? I like to use a polarizer or ND filter every now and then, so I decided to sell the old one and buy one of these improved ones instead.
I have used many lenses over the years, but this is one of the few where the lens' rendering stands out to me as aesthetically very pleasing. At half to full body portrait distances sharpness and contrast are there and at the same time bokeh is simply very good. The degree of correction of optical aberrations is just right to give a clean, but at the same time not overcorrected, clinical look. A balance rarely being achieved.
E-mount user:
As this is one of the few M-mount lenses where there is hardly any drawback using it on a Sony camera with its thicker filter stack and it works really well with the LM-EA9 auto focus adapter I certainly see some appeal buying this lens specifically in M-mount to use it with a Sony camera. I greatly enjoyed using it as a very compact, big aperture AF lens coupled with that adapter.
You can buy this lens from the official Mr. Ding Studio shop for  $399. The lens can also be found on ebay.com, but here you may get an OEM lens without product support (affiliate links)
Sample Images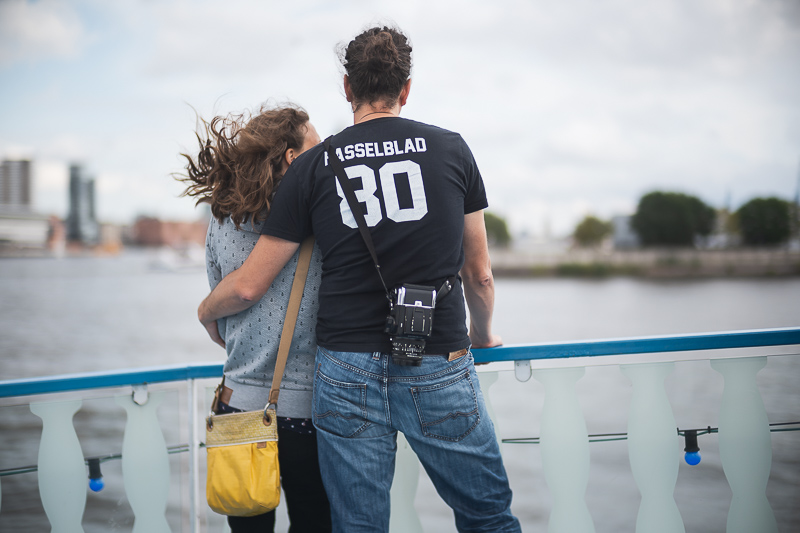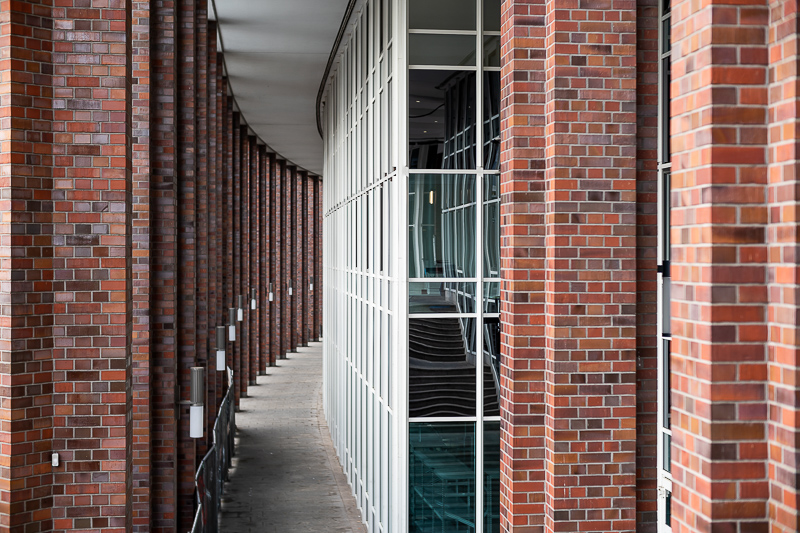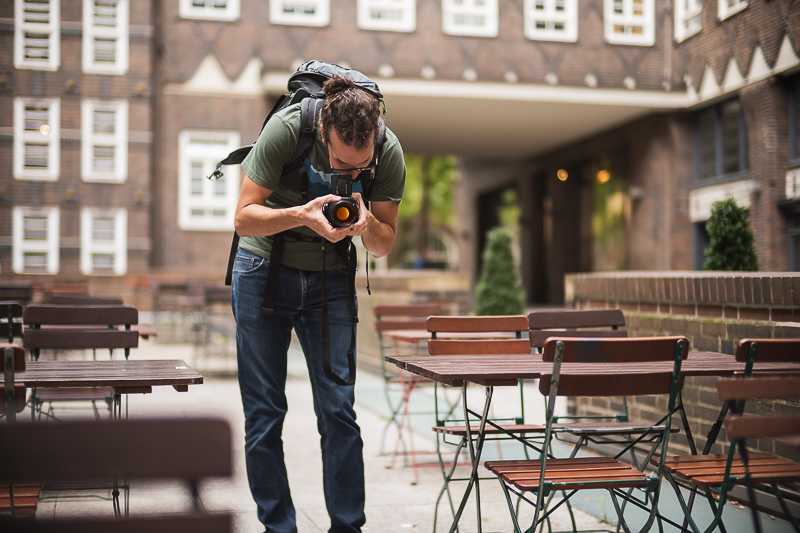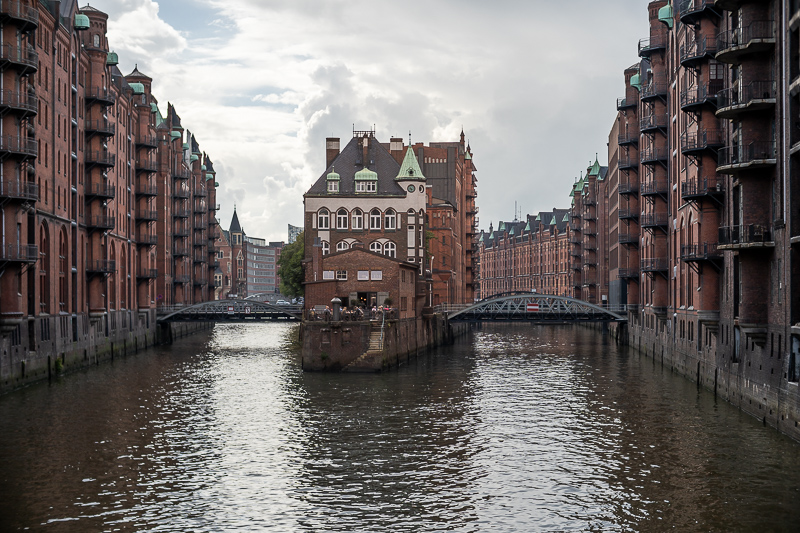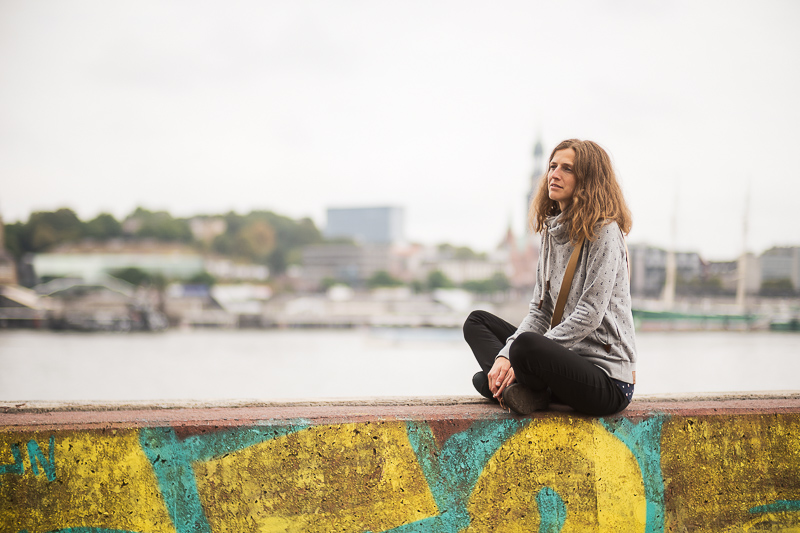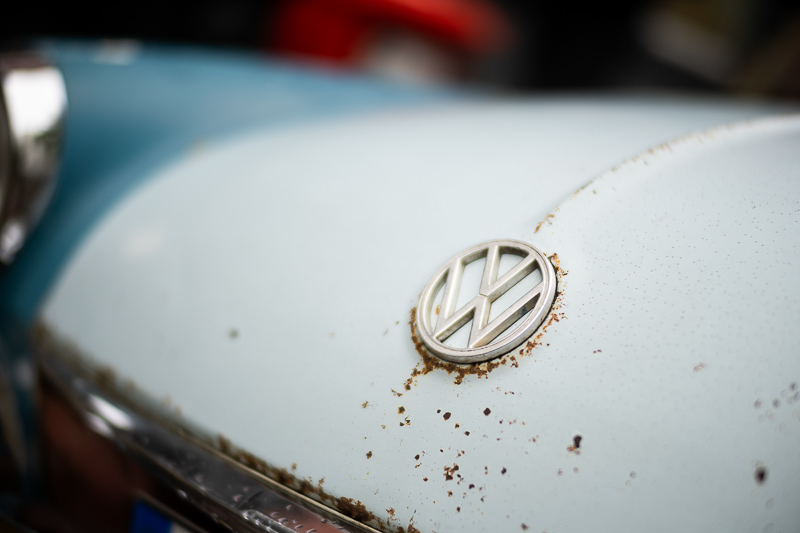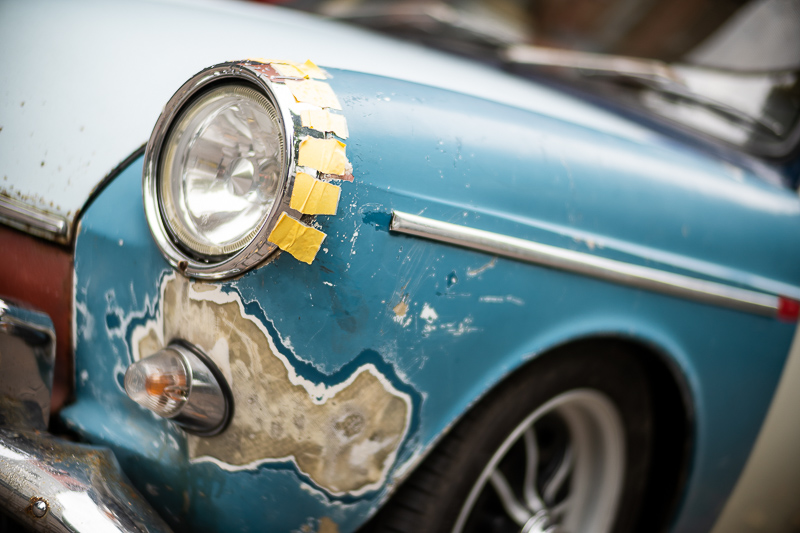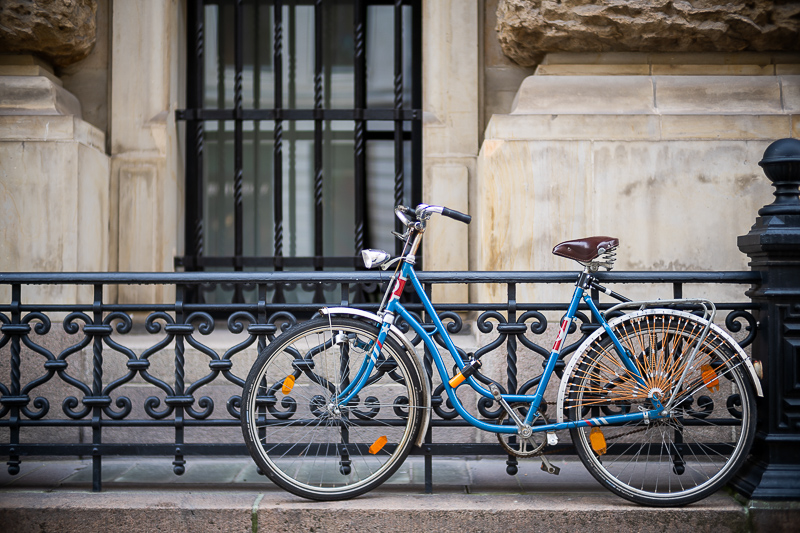 Most of the sample images in this review can be found in full resolution here.
Further Reading
Support Us
Did you find this article useful or just liked reading it? Treat us to a coffee!


via Paypal
The following two tabs change content below.
My name is Bastian and I am your expert here when it comes to ultra wide angle lenses, super fast portrait lenses (ranging from a 50mm f/0.95 to a 200mm f/1.8) and I also have reviewed way too many 35mm lenses. Don't ask me anything about macro or wildlife shooting though.