Introduction
The Nikon AF-S Nikkor 50mm f/1.8G, a popular full-frame standard lens, and an equally popular portrait lens on an APS-C camera, is the last 50mm lens designed and made by Nikon with the Nikon F mount in 2011. Thus, Nikon had put all its knowledge, technology, and experience from decades of producing 50mm lenses in F mount into making this lens. The optical design was new by then and it was the first Nikon 50mm lens with an aspherical lens element, not even the much more expensive Nikkor 50/1.4G had such an element (58mm lenses not counted). Nikon did not make much fuss about this lens as they did not want to undermine the market for the much more expensive 50/1.4G. The price was set to just over $200 new and I see that you can buy a used one for under $100 today. It should be a bargain for such a fast lens, if it is good. Let's see about it!
The lens was tested on 46 Mp FF Nikon Z7II, 24 Mp FF Nikon Z6, and 24 Mp APS-C Nikon D7200 cameras.
Sample Images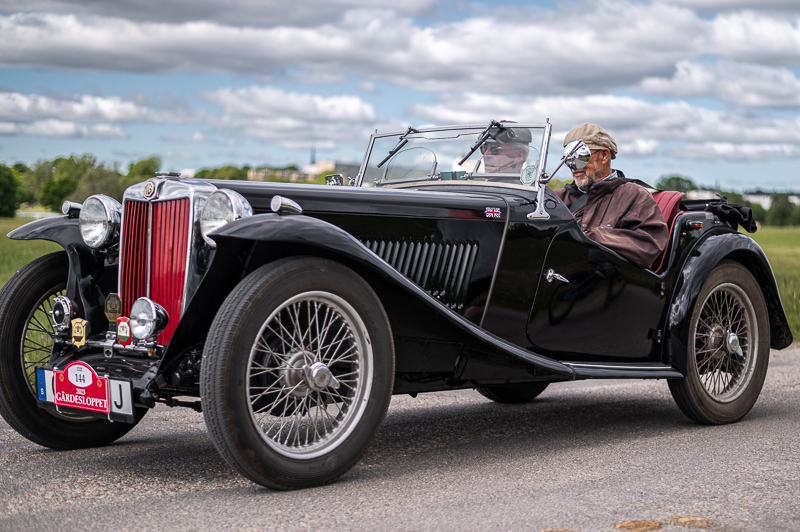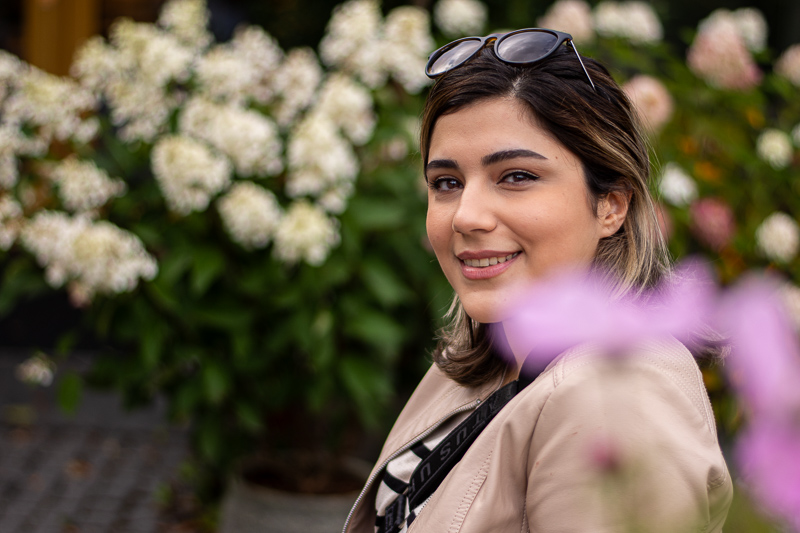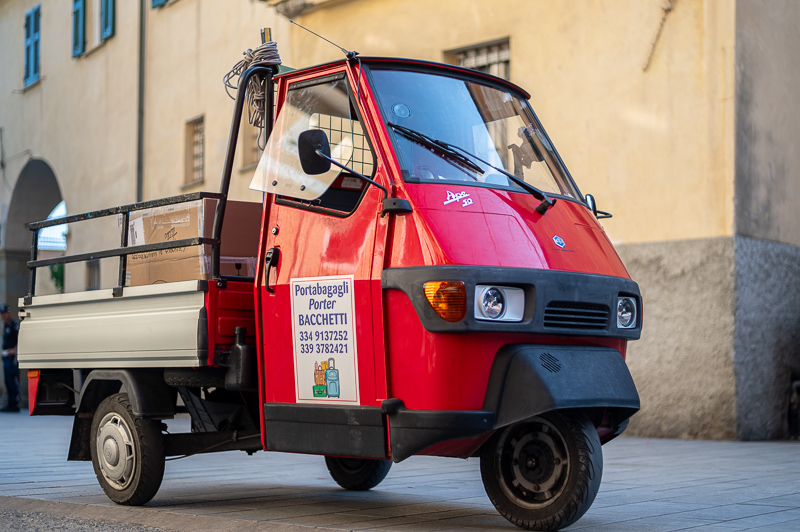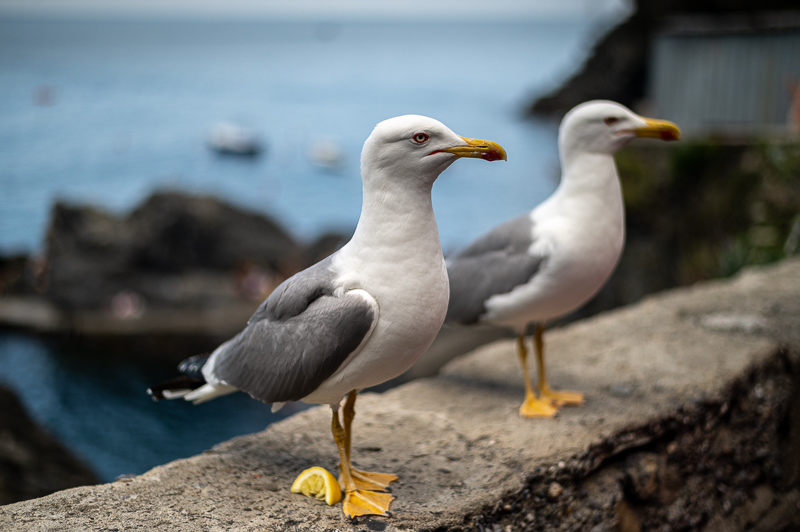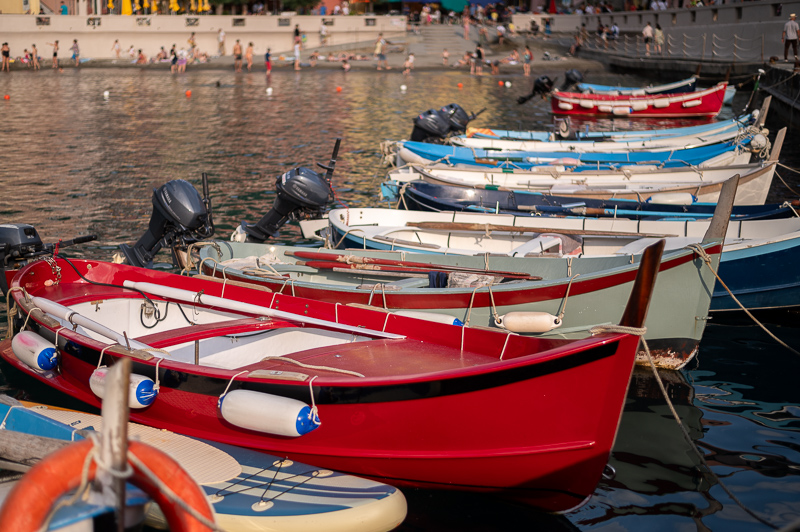 Specifications
| | |
| --- | --- |
| Focal Length | 50 mm |
| Aperture Range | f/1.8 – f/16 |
| # of Aperture Blades | 7 |
| Min Focus | 0.45 m |
| Filter Size | 58 mm |
| Lens Mount | Nikon F |
| Weight | 185 g |
| Size (Diameter x Length) | 72.1 x 52.4 mm |
| Elements/Group | 7 / 6 |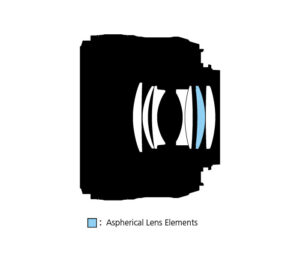 Variations
Nikon has produced numerous 50mm lenses in F mount throughout the years. MF and AF, this one falls under the AF category. In that category, there was first the Nikon AF, then the Nikon AF-D, during the film era, and last, the AF-S G lenses created during the DSLR era. This is from the AF-G series.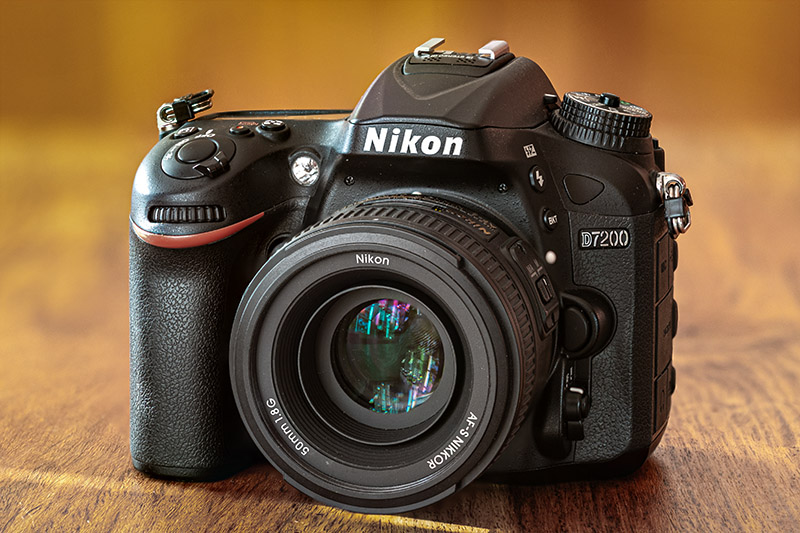 Handling
Nikon AF-S NIKKOR 50mm f/1.8G seems to have a good build quality, it is a little larger than other 50/1.8 lenses but is quite light. It has a weather-sealing gasket between the mounting plate and the lens body. The barrel is made of plastic but the mounting plate is metal. There is an AF switch with the two positions M/A and M. M/A means that it is in autofocus mode but you can override it and turn the focus ring at any time without needing to switch to the M position. The focus ring is rubberized and feels nice. The front element is well recessed in the barrel and the front of the lens does not rotate or extend when you focus between MFD and infinity, a very good feature when using filters and also I think a great help to tame the flares. There is a window for focus scale and the autofocus is quick, accurate, and reasonably quiet, but you can hear some hissing sound.
Optical Features
Sharpness
Infinity (24 Mp Nikon Z6)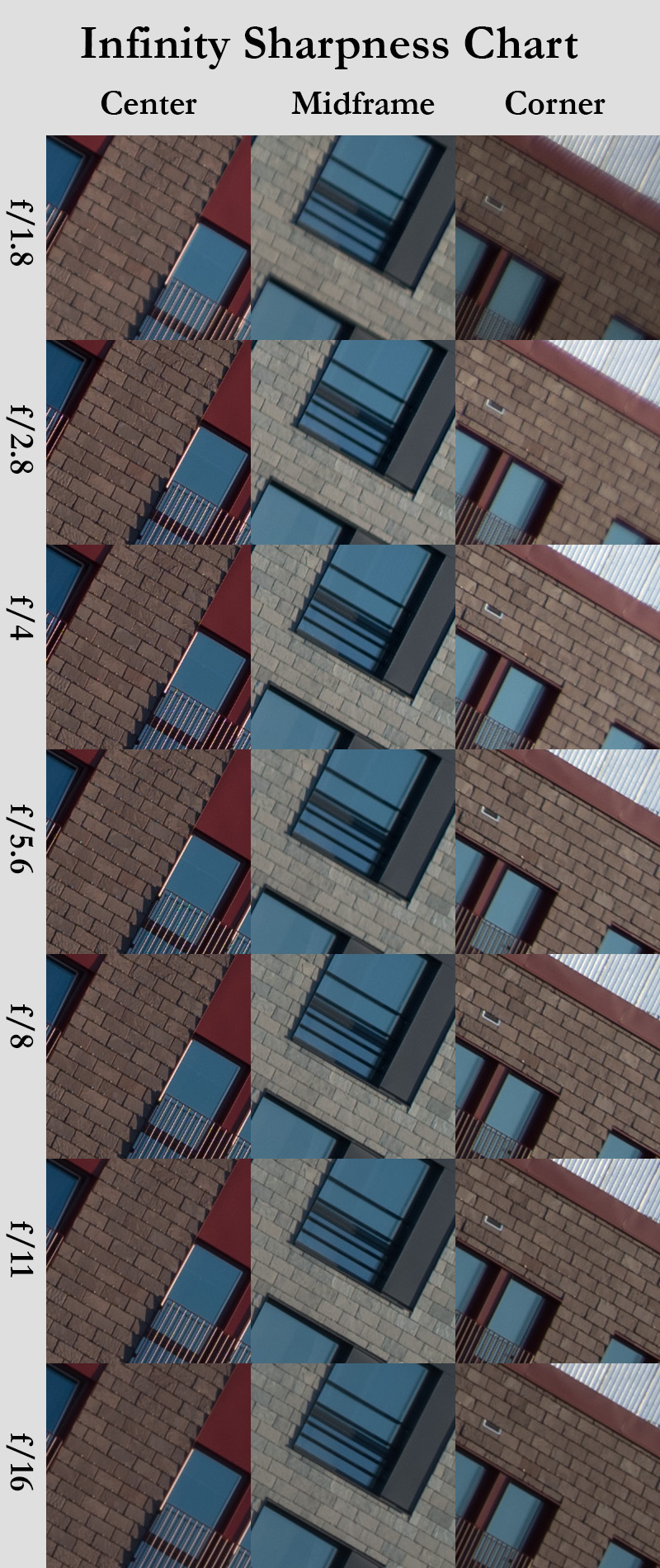 1.8: Center sharpness is very good, the mid-frame and corner also good but a little behind, contrast is a little low though, some glow is visible, possibly due to spherical aberration and the LoCA has also some small impact
2.8: Center sharpness is excellent now, spherical aberration and LoCA seem to be at a minimum. The midframe and corner are very good now.
f/4: Center sharpness is even better now, almost perfect. The midframe and corner are excellent
f/5.6: It seems that the lens is at its peak performance here, fantastic results
f/8: Almost the same as f/5.6
f/11: A very small hit overall due to the diffraction effect but generally excellent sharpness and contrast
f/16: Another hit by the diffraction on the sharpness, which seems to affect the center more than other parts of the frame. But the center is still better than the rest of the frame, the difference has decreased a lot though.
This is a very impressive result.
Portrait (46 Mp Nikon Z7II)
Let's look at the portrait distance (for a 50mm lens about 1.5 m) at the very center, the center's inner periphery  (1/3 rule intersection), and the center's outer periphery (points of interest for portraits).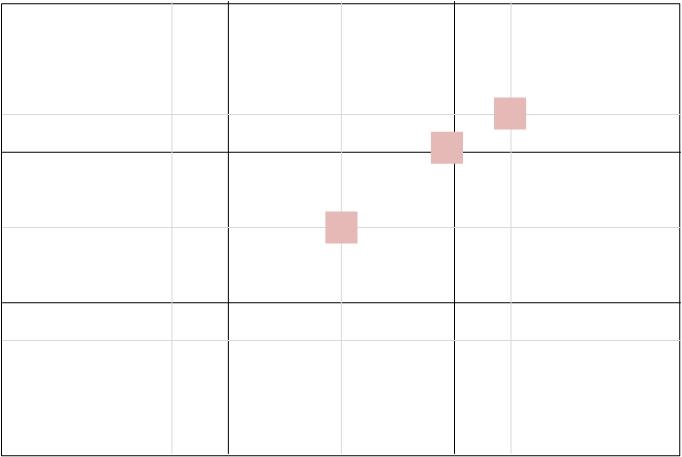 Sharpness is already very good wide open at f/1.8 in the center. It is a little softer in the inner circle and outer circle area but still very good in real-life use. The contrast could be a little better wide open.  At 2.8 we see a jump to even better sharpness and a boost in contrast everywhere and it gets better until f/5.6, at which the lens is at its peak performance.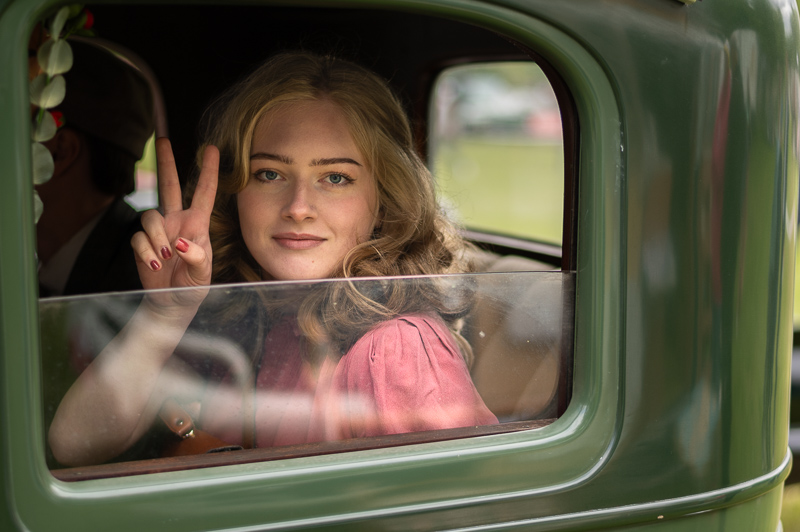 Close-up (46 Mp Nikon Z7II)
APS-C Sharpness (24 Mp Nikon D7200)
As this lens is a very popular portrait lens on APS-C cameras, we did a test on a Nikon D7200 camera with a 24 Mp sensor. The test is done only at portrait distance.
On the 24 Mp APS-C sensor the sharpness in the center and midframe is very good already wide open at f1.8, with a lot of details from the lens's good resolving power, the corner starts a little weaker but still good. The contrast is a little low.
At f2.8 the sharpness is even better in the center and midframe, and the corners become very good. The contrast gets a boost here-
from f4 to f11 the sharpness in the center and midframe is excellent and corner sharpness gets better with each stop, at f5.6 it is very good through f11.
F16 gets a little weaker everywhere due to diffraction.
This is an excellent result, especially in the center and midframe, where it is most important in portrait photography, where the lens is mostly used on APS-C cameras.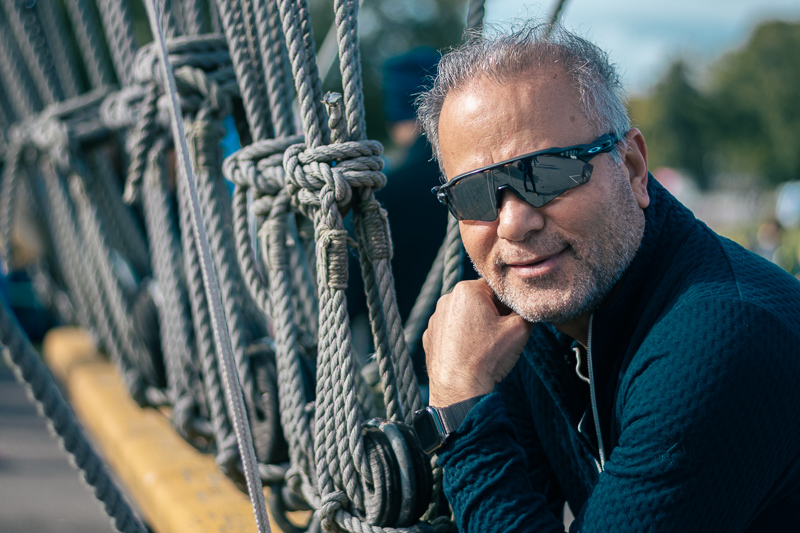 Lens Distortion
There is a slight barely noticeable barrel distortion. It is quite well corrected compared to many current competitors, but at the time of its release it was Nikon's 50mm lens with the highest distortion.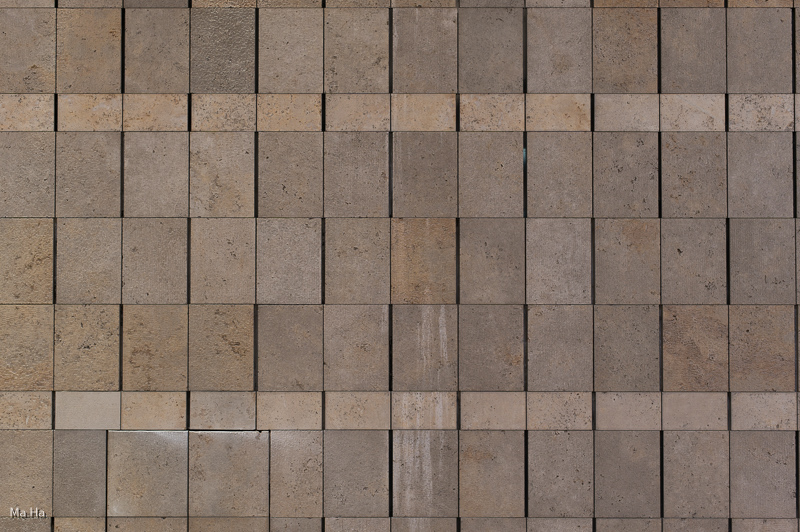 Vignetting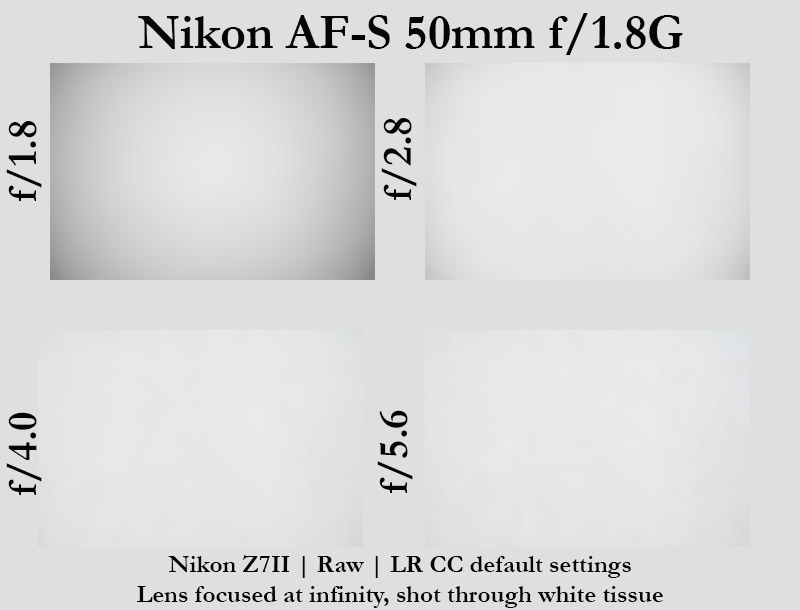 Some, not too bad, vignetting wide open that decreases very quickly and efficiently by stopping down just one stop and disappears completely by f/4. Very good performance in this department.
f/1.8: 1.7 EV
f/2.8: 0.7 EV
f/4.0: 0.2 EV
f/5.6: 0.1 EV
Focus Shift & Aberrations (46 Mp Nikon Z7II)
As seen in the images below, the lens suffers from a small amount of focus shift. At f/1.8 the lens seems to suffer a little from the spherical aberration and some glow, which affects the sharpness negatively. This is not unusual for fast 50mm lenses.
The lateral chromatic aberration is very well controlled. There is visible longitudinal chromatic aberration at f/1.8, although it is not much. LoCA decreases dramatically by stopping down. It is improved a lot at f/2.8 and is completely gone by f/4.
LoCA is on par with other modern lenses at this focal length and aperture and is better than all other Nikon 50mm lenses (including 50/1.4G) except the Z  50/1.8 S, which is better.
Flare Resistance
The lens performs exemplary in this category. The flare resistance is solid, I could not make the lens produce flares no matter how hard I tried. It is better than all previous Nikon 50mm lenses including the Nikkor 50/1.4G. Here are some test shots when I tried to challenge the lens.
Coma
The Nikkor AF-S 50/1.8G suffers from coma at its widest apertures. It is much better than its predecessor AF 50/1.8D and even better than the Nikkor AF-S 50/1.4G though. It improves much on stopping down one stop to f/2.8, but for getting rid of it completely you have to stop down to  f/5.6.
Sunstars
7 rounded aperture blades construction, as in this lens, is not the best one for creating nice sunstars. As the alignment of the blades are quite well done, you can get sunstars at smaller apertures, but they are not very distinct as I would call them very nice, but this is a subjective matter. Look at the images below at the 3 smallest apertures.
Images are cropped to 50%.
Focus Breathing
This lens has some noticeable focus breathing, the image zooms in when you focus at closer distances.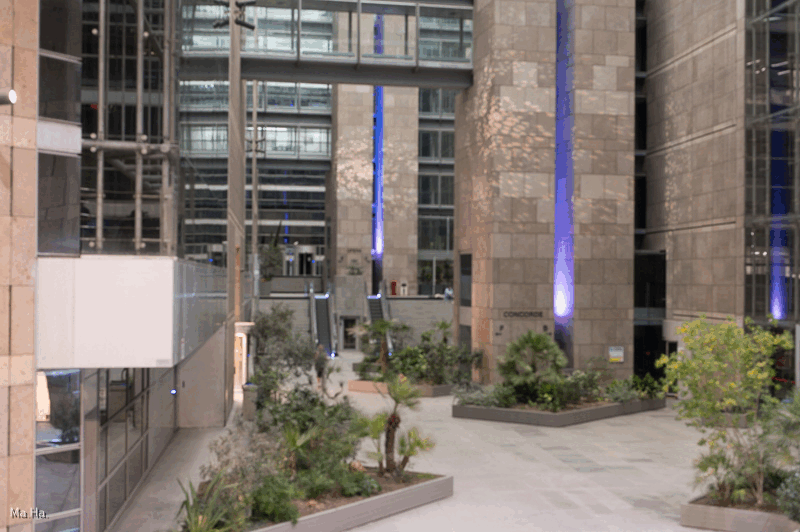 Bokeh
The bokeh is generally soft and pleasant in most of the situations. Let's have a look at some samples
Close Distance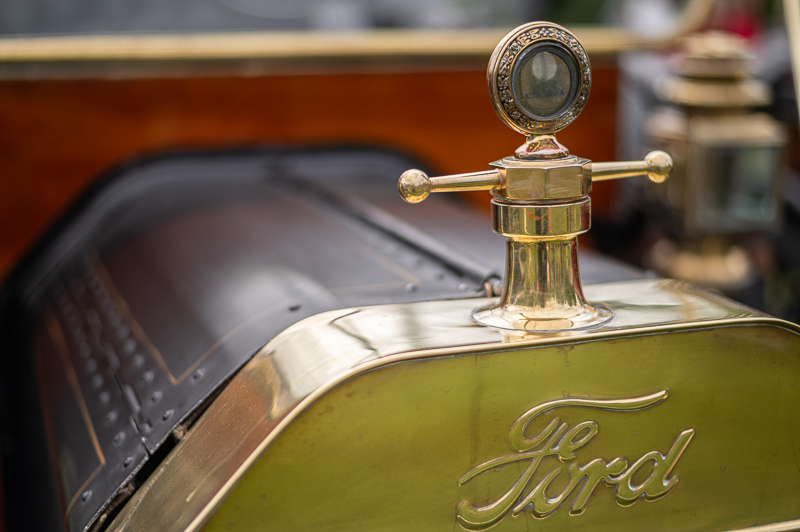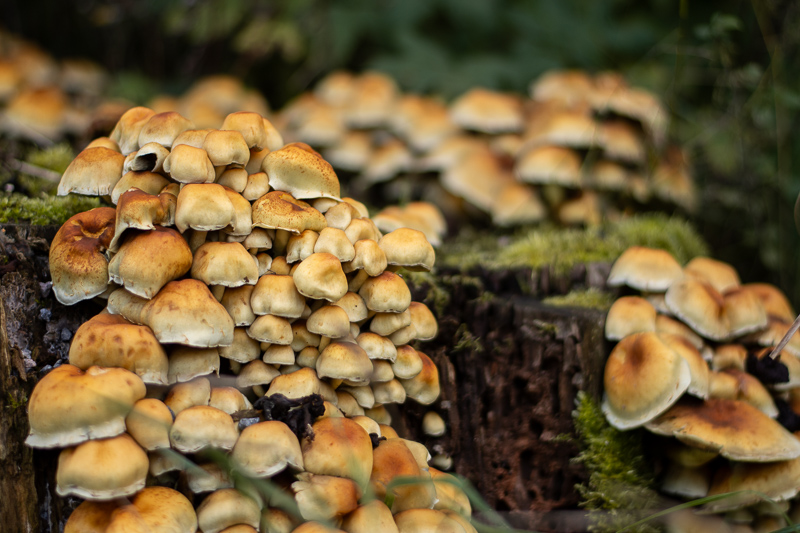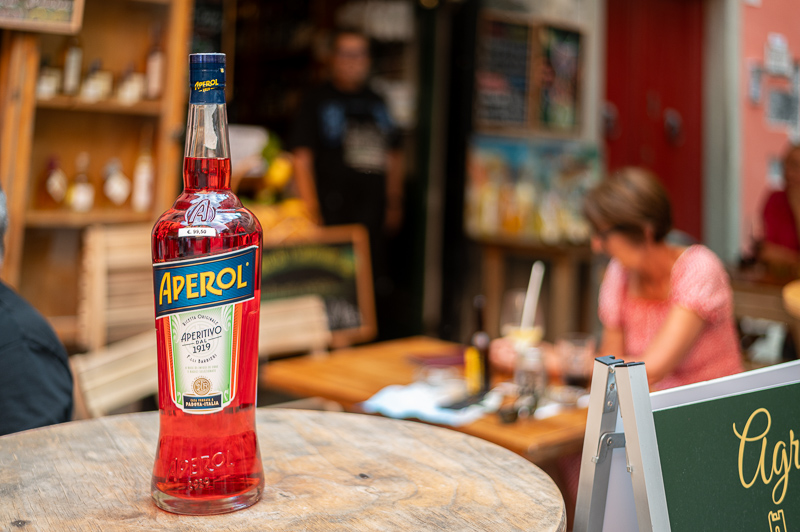 Very soft and nice indeed.
Medium Distance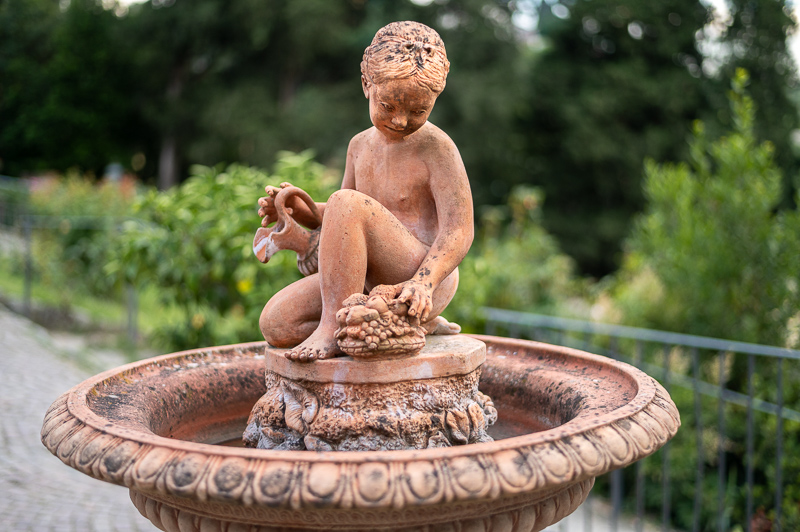 No problems at medium distance either not even with foliage in the background or stopped down to f/7.1. Quite a feat.
Long Distance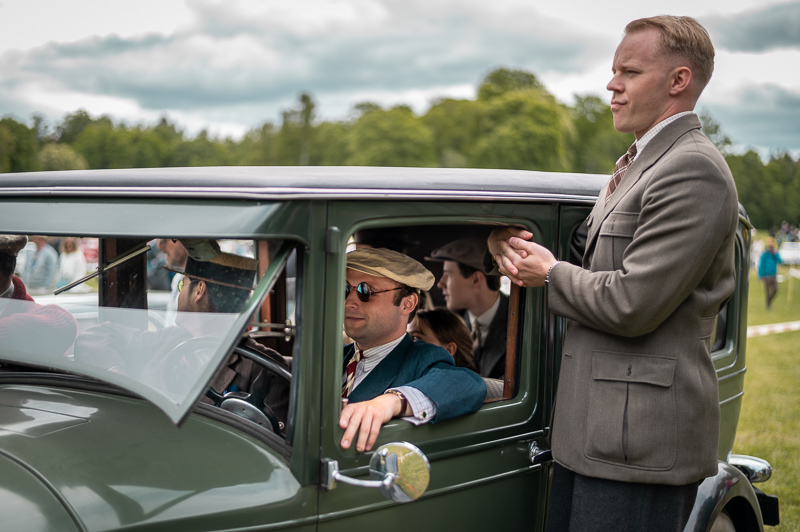 Even here in these two pictures, and in most cases, the bokeh looks fine even at long distances, but in some situations, and only when focusing at long distance objects, with very contrasty backgrounds with a lot of light details, the aspherical element reveals its impact on the bokeh and somewhat harsh transitions with double edges in the background can be seen. Look at the following pictures!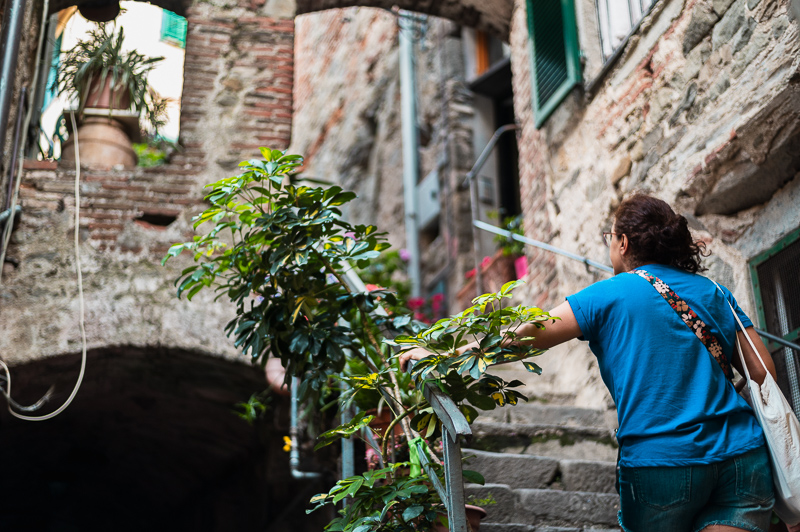 It could be a personal thing, as the bokeh is a subjective matter, it could also be that my sample has this issue and there might not be any issues with other ones or for other people, but something is disturbing here in the highlights. It does not happen often and in very specific situations, and I think it is due to the aspherical element. Luckily it happens very seldomly.
Bokeh Balls
You can see some hints of the onion ring shapes in the bokeh balls but they are not very pronounced, there is only one aspherical lens element in this lens. The transitions from highlights to dark parts are quite soft, which is good. As with other fast lenses in this class, there is some lens vignetting, showing the cat's eye effect towards the edges and corners of the image.
Thanks to the rounded aperture blades even at f2.8 the hexagonal shapes of bokeh balls are not pronounced, which also is good for having soft out-of-focus backgrounds.
Conclusion
I LIKE
AVERAGE
I DON'T LIKE
Price
Sharpness
Contrast
Flare Resistance
Chromatic Aberration Correction
Bokeh
Coma
AF
MF
The double edge bokeh in rare contrasty background, when focused at long distance.
Nikon AF-S NIKKOR 50mm f/1.8G has good build quality, is very sharp on 24 Mp fullframe cameras, and fairly sharp on higher resolution cameras, The performance on APS-C 24 Mp cameras is also good. It is sharper than the much more expensive Nikon 50mm f/1.4G at all equivalent apertures. It has high contrast and punchy colors, except at f/1.8, where the contrast is "just" good. The bokeh is fairly soft, has excellent flare, and has very good chromatic aberrations control. The lens is great for portraiture, street, event, and wedding photography and it will work great on both FX and DX cameras. With a price tag at about $100, it is the best value for money 50mm lens I have come across and in general a very good option unless you are happy to spend 4 to 6 times more money on a Z 50mm f/1.8. If you are on a budget I recommend this over all other 50mm lenses for your Nikon Z (If you have an FTZ adapter), both on fullframe and APS-C. If you have a DSLR Nikon, I recommend this over all other 50mm lenses unless you need a faster lens at f/1.4 or even wider aperture.
If you are interested in buying this lens or any of the lenses in the Alternatives section, you can support our efforts by using the links below or given under each lens. It won't cost you a penny and it won't affect the price, but it will help us a little.
Buy new: amazon.com, amazon.de, amazon.co.uk, amazon.fr, amazon.com.au for $216 (Affiliate links)
Buy from: ebay.com, ebay.de, ebay.co.uk, ebay.com.au  (Affiliate links)
Alternatives
This is not an exhaustive list of alternatives but only a few as there are numerous 50mm lenses from various manufacturers. (58mm lenses not included)
Nikon AF NIKKOR Z 50mm f/1.8 S
Nikon's dedicated Z mount standard lens. Extremely sharp. The best 50mm lens Nikon has made, except the Nikkor Z 50mm f/1.2 S.
Buy new: amazon.com, amazon.de for $630 (Affiliate links)
Buy used: ebay.com, ebay.de, ebay.co.uk, ebay.com.au  ~$450 (Affiliate links)
Nikon Nikkor Z 50mm F1.2 S
Nikon's autofocus super fast f/1.2 standard lens in Z mount. This is the most recent and modern standard lens and the fastest autofocus lens from Nikon. With its almost 1.1 kg weight, it is heavier and larger than the Zeiss Otus 55/1.4 but half a stop faster and cheaper. This is the best 50mm lens money can buy at the writing time.
Buy new: amazon.com, amazon.de, amazon.co.uk, Amazon.fr for $2100 (Affiliate links)
Buy used: ebay.com, ebay.de, ebay.co.uk, ebay.fr, ebay.com.au  $1600 (Affiliate links)

Nikon NIKKOR AF-S 50mm f/1.4G
Nikon's latest generation of F mount lenses and the most modern and advanced series before the advent of the Z mount (same series as the f/1.8G). By comparison, the f/1.8 G is sharper at all equivalent apertures, with better optical qualities but this one offers 2/3 of a stop faster aperture.
Buy new: amazon.com, amazon.de, amazon.co.uk, amazon.fr, amazon.com.au for $446 (Affiliate links)
Buy from: ebay.com, ebay.de, ebay.co.uk, ebay.com.au  ~$299 (Affiliate links)

Sigma 50mm f/1.4 DG HSM Art Lens for Nikon F
A very well-built and sharp lens with performance second to none when it comes to lenses with the widest aperture at f/1.4, comparable with the Zeiss Otus 55/1.4 but with autofocus, lighter, smaller, and a lot cheaper.
Buy new: amazon.com, amazon.de for $750 (Affiliate links)
Buy used: ebay.com, ebay.de, ebay.co.uk, ebay.com.au  (Affiliate links)
Zeiss Planar T* 50mm f/1.4 ZF and ZF.2
A little larger and heavier than the NIKKOR. ZF.2 is the newer version of the ZF, the difference is that ZF.2 has electronic contacts and can communicate with the modern Nikon cameras, otherwise identical. Also, this lens has 7 elements in 6 groups but with 9 aperture blades. Sharpness on par with Nikkor but much higher bokeh fringing.
Buy new: amazon.com, amazon.de for $725 (Affiliate links)
Buy used: ebay.com, ebay.de, ebay.co.uk, ebay.com.au  ~ $425 (Affiliate links)
Nikon Nikkor AF and AF D lenses
Nikon Nikkor AF 50mm f/1.4
Nikon Nikkor AF 50mm f/1.8
Nikon Nikkor AF 50mm f/1.4D
Nikon Nikkor AF 50mm f/1.8D
These are the first and second series of AF lenses to succeed the AI-S lenses (one of them reviewed here). I would not recommend buying them for manual cameras, not either for use with Z cameras as you don't get the same feeling and mechanical qualities of the AI-s lenses. Autofocus doesn't work on Z cameras either, manual focusing is not pleasant and not optically as good as the later AF-S G lenses. If on budget, get the Nikkor AF-S 50/1.8G!
Buy from: ebay.com, ebay.de, ebay.co.uk, ebay.com.au  (Affiliate links)
More Sample Images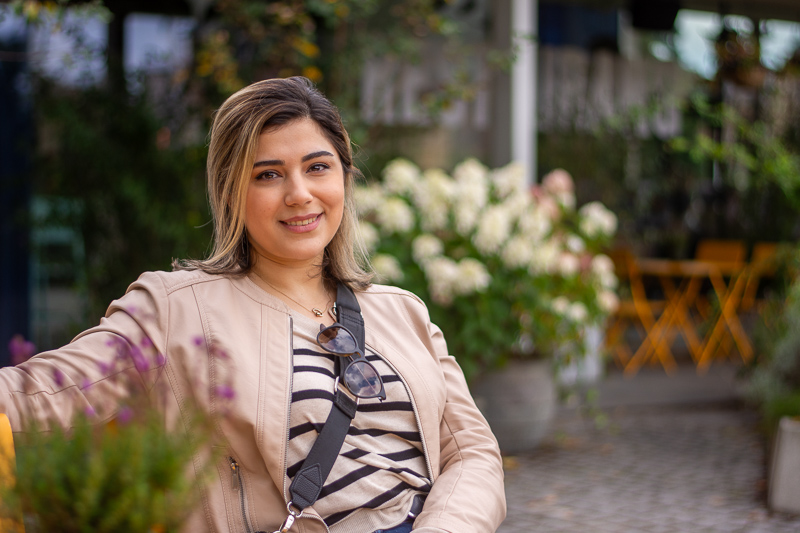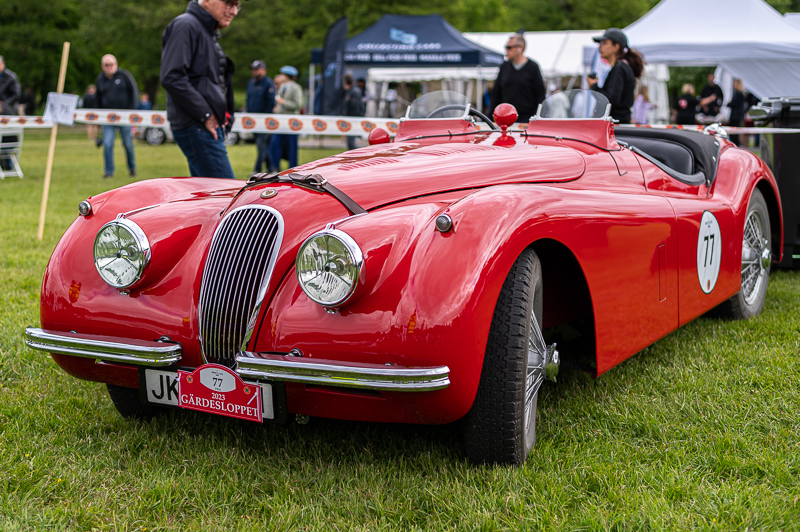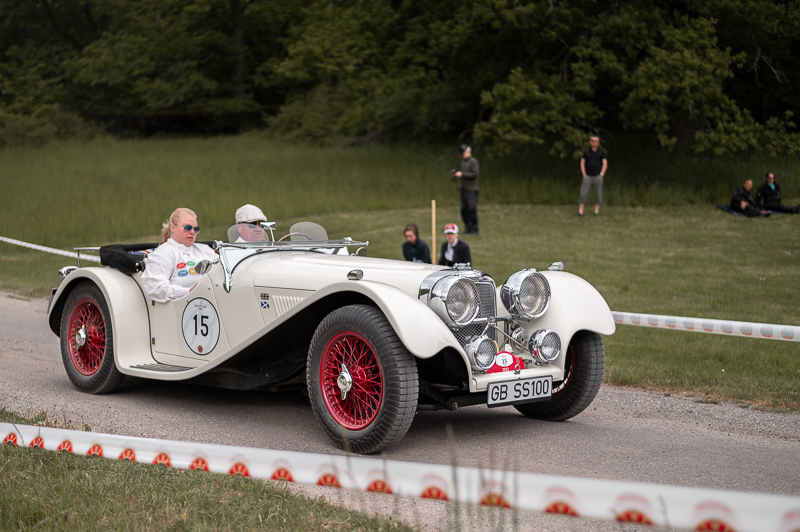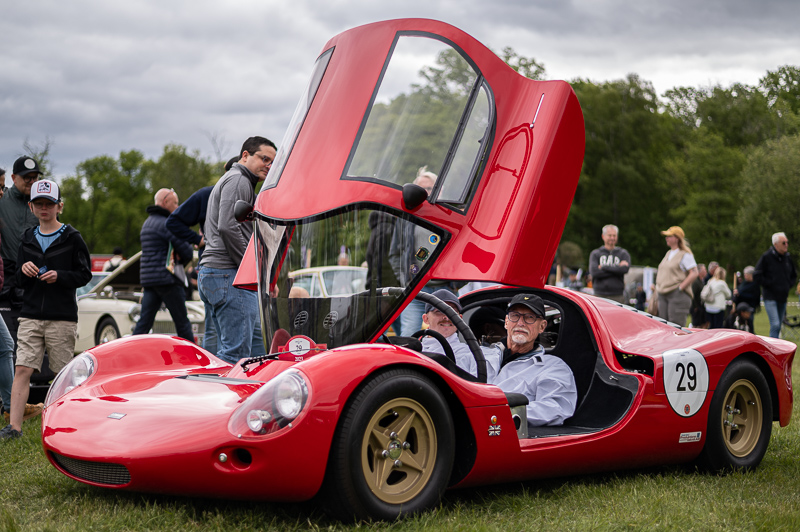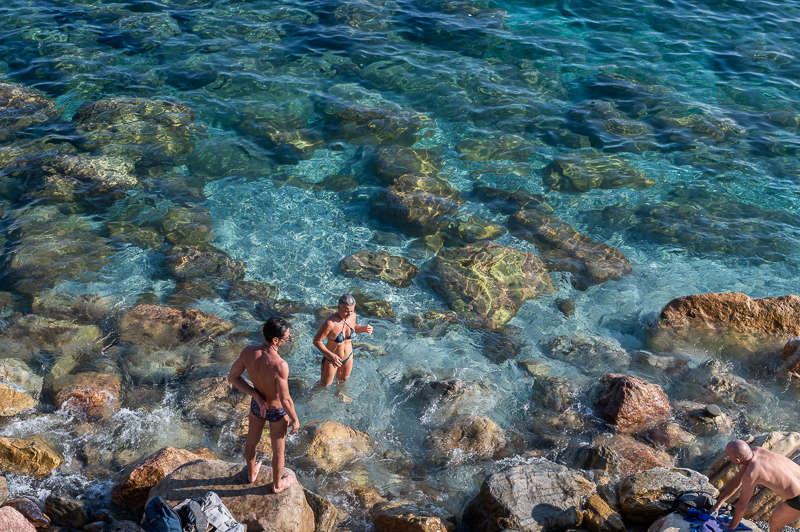 Further Reading
Support Us
Did you find this article useful or just liked reading it? Please treat us to a coffee! Your donations will enable us to continue providing interesting content for free.

Donations via Paypal or Bank Card
The following two tabs change content below.
Martin M.H. lives outside Stockholm, Sweden. He is a M.Sc. in Computer Technology but he has been a passionate photographer for over 45 years. He started his photographic adventures when he was thirteen with an Agfamatic pocket camera, which he soon replaced with a Canon rangefinder camera that his mom gave him in his teenages. After that he has been using Canon SLR, Nikon SLR manual focus and Autofocus, Sony mirrorless crop sensor, Nikon DSLR and Nikon Mirrorless. He has photographed any genre he could throughout the years and you can see all kind of images in his portfolio. During the later years though it has been mostly landscape, nature, travel and some street/documentary photography.