Introduction
In the SLR era the "Nifty Fifty" was the lens of choice for many: a compact, fast and at the same time affordable 50mm lens. For the Sony FE system the next best thing we got so far is the Sony FE 50mm 2.5 G, but it isn't as fast and also not that affordable.
To my surprise TTArtisan is now the one trying to revive the Nifty Fifty and despite being a mirrorless design it is as small as the smallest SLR 50s. But did they succeed? Let's find out in this review.
Sample Images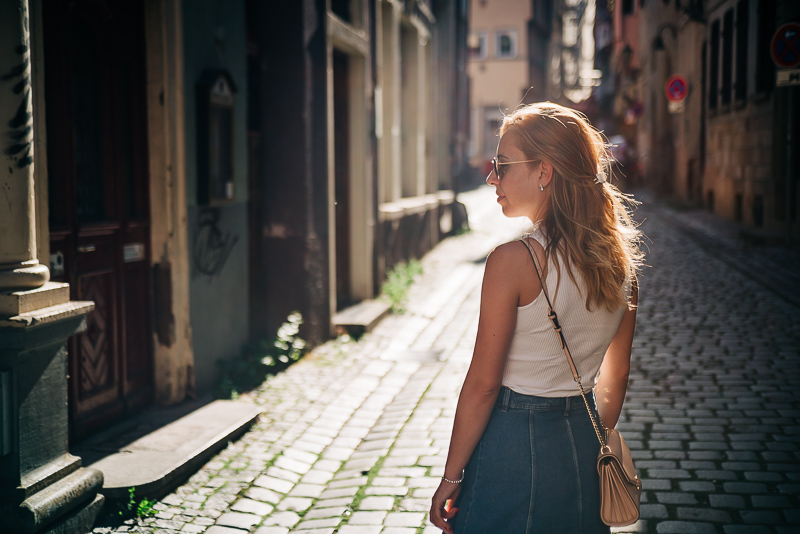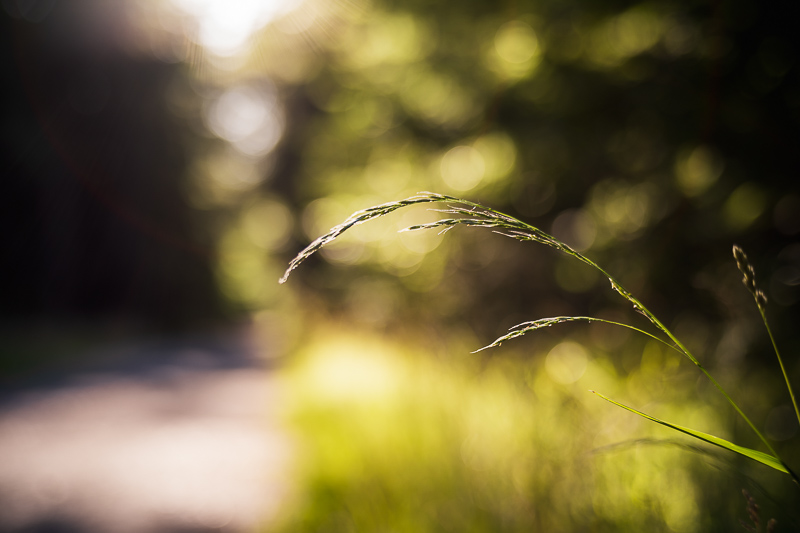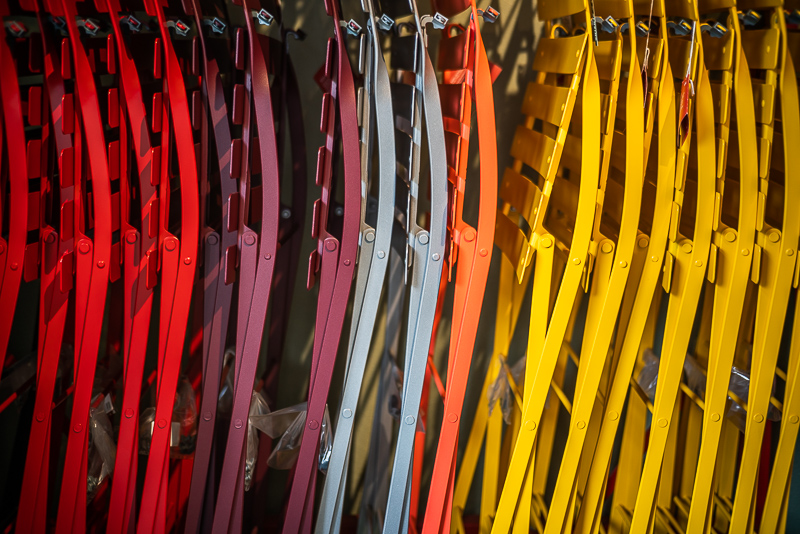 Most of the sample images in this review can be found in full resolution here.
Disclosure
The TTArtisan 50mm 2.0 was kindly provided free of charge by TTArtisan for reviewing purpose for a few weeks.
Specifications
The TTArtisan 50mm 2.0 is the shortest 50mm lens designed for mirrorless cameras I have seen yet. It is available for Sony E, Canon RF, Nikon Z, Fuji-X, L-mount, Eos-M and M43. I am reviewing the E-mount version here which has the following specifications:
Diameter: 60 mm
Field of view: 45° (diagonally)
Length: 35 mm
Weight: 189g
Filter Diameter: 43 mm
Number of Aperture Blades: 10 (rounded)
Elements/Groups: 6/5

Close Focusing Distance: 0.5 m

(measured: 0.58 m)

Maximum Magnification: 1:8.9
Mount: Sony E
You can buy this lens from TTArtisan | Amazon | ebay.com | B&H for about $69 (affiliate links)

Handling / Build Quality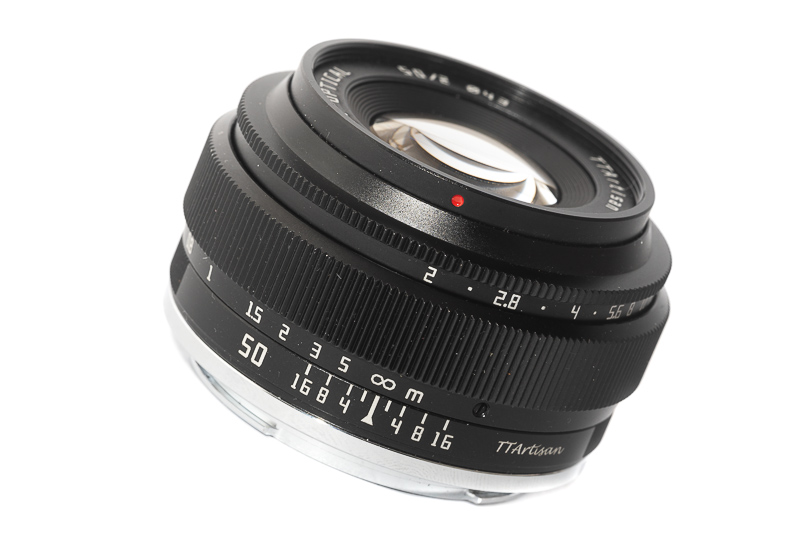 So far most of the TTArtisan E-mount lenses have first been released as M-mount lenses and then later been modified for other mounts. This 50mm 2.0 is different though, as it isn't even available for M-mount and the casing design also differs a lot from their M-mount lenses. Like the M-mount lenses it is also made by DJ-Optical though.
The mechanical quality generally feels good although I do see some cost cutting measures, as the markings are only printed, not engraved and filled with paint as I am used to from TTArtisan.
The aperture ring (90° rotation from f/2.0 to f/16) has a rather unusual stepping, too: half-stop click-stops between f/2.0 and f/5.6 and full-stop click-stops between f/5.6 and f/16. The stops also get narrower as you stop down, so the internal mechanical design must be a bit simpler.
The focus ring does offer a nice resistance slightly on the soft side and rotates a bit more than 120° from the minimum focus distance of 0.50 m to infinity. Using the lens it felt like it didn't focus as close as advertised, so I checked and indeed the minimum focus distance is closer to 0.6 m.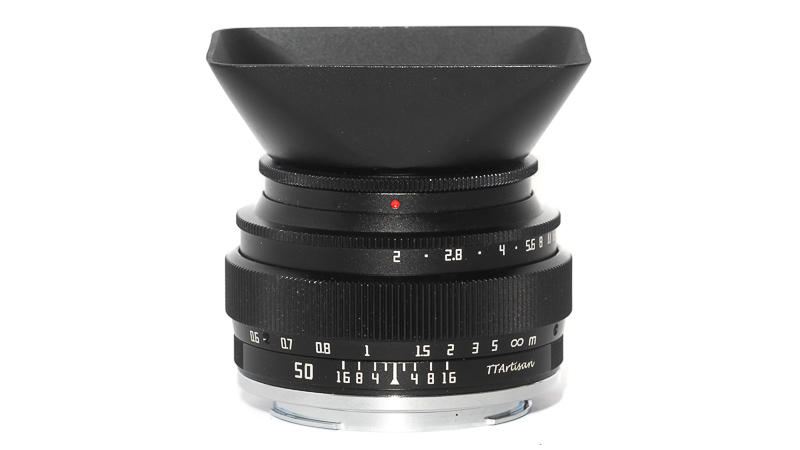 There is no hood distributed with the lens and there isn't an official one available. TTArtisan told me they have a rectangular 43mm screw-in hood available though which I ordered then, but it didn't really help with reducing the amount of lens flares.

The TTArtisan 50mm 2.0 is the smallest 50mm lens for the fullframe mirrorless systems I am aware of. It is about the same size as the smallest SLR era 50mm lenses like the Nikon Series E 50mm 1.8 – quite the achievement!
There are no electronic contacts, this is a fully manual lens that does not communicate with the camera.
Vignetting
light falloff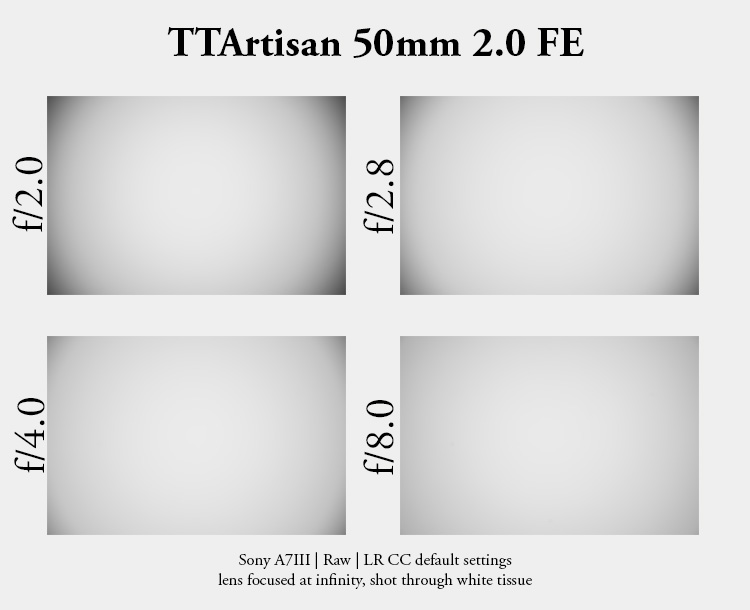 | | |
| --- | --- |
| f/2.0 | 3.3 EV |
| f/2.8 | 2.7 EV |
| f/4.0 | 2.2 EV |
| f/5.6 | 2.0 EV |
| f/8.0 | 1.8 EV |
| f/11 | 1.7 EV |
With a lens this small I am expecting high vignetting figures and this is what we get. Stopping down steadily reduces the vignetting to average values in the corners though.
It is recommended to have a look at this article first to get an idea how this brightness graph works.
optical vignetting

Fast and at the same time compact lenses usually show a significant amount of optical vignetting. Without going too much into technical details optical vignetting leads to the truncation of light circles towards the borders of the frame.
In the center of the frame almost every lens will render a perfect circle, but only lenses with very low optical vignetting will keep this shape in the corners.
So in the following comparison we move from the center (left) to the extreme corner (right) and see how the shape of the light circle changes.
The benefit of short lenses like the TTArtisan 50mm 2.0 is that the amount of optical vignetting is usually low and this is also the case here. There are also no aspherical elements being used so the out of focus highlights are clean without any onion ring structures.
The lines running through the circles are due to the glass I used as a mirror to take these pictures and are not a feature of the lens.
color cast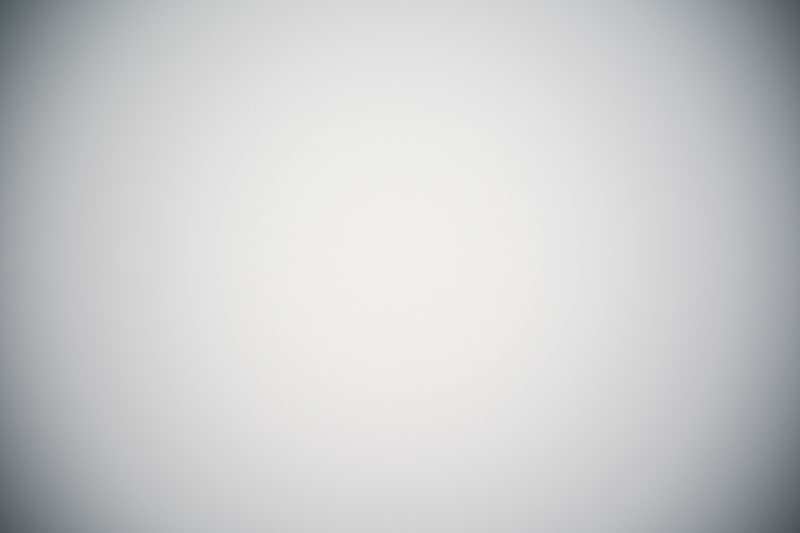 As is often the case when using lenses with strong vignetting on the later Sony sensors there is a slight buish teint in the corners visible. This is more pronounced at wider apertures and it is rarely noticeable in real pictures, but you might still be able to spot it in one or two of the sample pictures.
Sharpness
infinity (42mp Sony A7rII)
At f/2.0 we see a general softness caused by spherical aberration all over the frame which clears up on stopping down to f/2.8.
The midframe starts to look really good at f/4.0, but the corners never reach that level – not that unusual for a pancake lens with low element count and no aspherical elements.
At f/11 you still get good across frame quality, so I wouldn't mind using this lens for landscape/architecture scenes with fine details.
Not only the size also the performance is very similar to the compact 50mm lenses of the SLR era.
Looking at Phillip's review of the Sony FE 50mm 1.8 I don't have the feeling the Sony lens shows a noticeably better performance here.
portrait distance 1.4 m distance (42mp Sony A7rII)
For portraiture it isn't so important how flat the field is, it is more interesting to see what the sharpness is like when focused at different parts of the frame to take field curvature out of the equation.

We will be looking at 100% crops from the 42mp Sony A7rII.
f/2.0 <—> f/2.8
Also at portrait distance we see the TTArtisan 50mm 2.0 is a bit soft at f/2.0 and sharpens up considerably when stopping down to f/2.8. I didn't mind using f/2.0 in the field when needed though.
close (0.6 m, 1:8.9, 42mp A7rII)

100% crops from center, A7rII, because of focus shift (see corresponding section) I refocused for every shot.
A minimum focus distance of ~0.6 m is average for a 50mm lens. Of course a lens this small does not feature a floating elements design so I expected very soft pictures at f/2.0.
Indeed this 50mm 2.0 is a bit softer due to undercorrected spherical aberration, stopping down to f/2.8 improves the situation significantly.
Flare resistance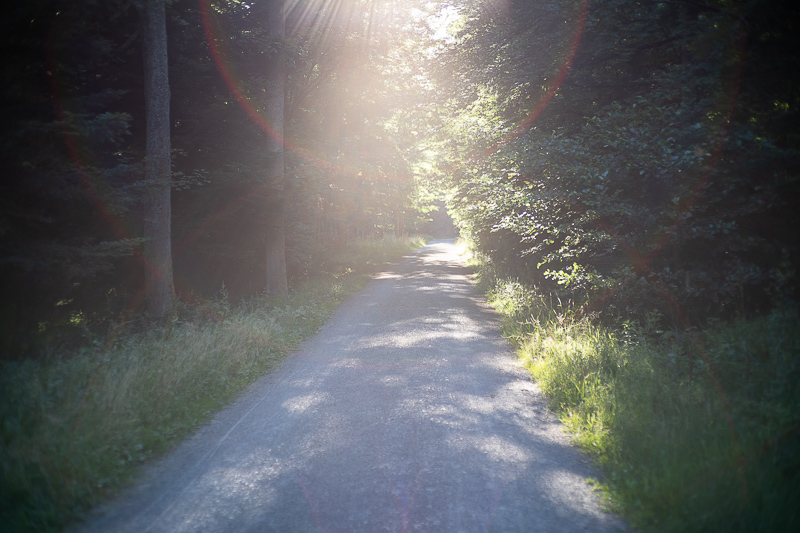 Usually evaluating the flare resistance is a complex matter since you can get any lens to look bad if you push it hard enough and a slight change of scenario can affect results a lot, but here the situation is actually not that complex.
Sun outside frame
The TTArtisans 50mm 2.0 does not ship with a hood but it is one of the lenses where it would be badly needed. With point light sources outside of the frame veiling flare is a big issue. Shading the lens with my hand usually helped, so here are two side by side examples:
The people at TTA told me they do offer a 43mm rectangular screw-in hood that should work with this lens so I ordered it to check, but it didn't make a difference at all as it is too short.
Sun inside frame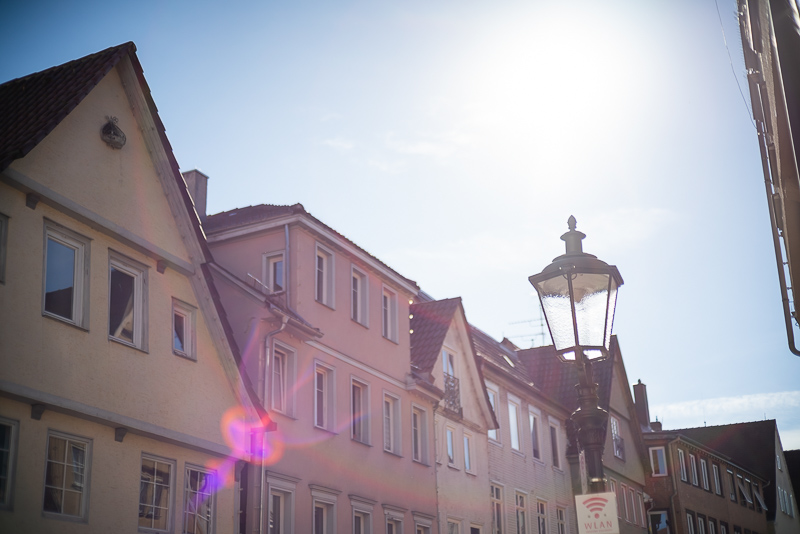 With the sun inside the frame the situation is a bit better, but there is a rather distinct pink ghost which is easy to encounter. At maximum aperture you may encounter some internal reflections as well.
So in the end this is not a lens I would recommend if you like shooting in backlit scenarios a lot, unless you like such lens flares for artistic reasons.
Coma
All the pancake lenses I have used so far had issues with Coma at wider apertures and this TTArtisan lens is no exception. Also in this category the performance is very similar to the compact 50mm lenses from the SLR era.
The performance improves steadily on stopping down and is best at f/11.
100% crops from extreme corner, focused on center, Sony A7rII
When taking pictures in the daylight at f/2.0 Coma can also be visible in the corners under certain conditions:
Distortion
Sony A7III | TTArtisan 50mm 2.0 | f/5.6
The TTArtisan 50mm 2.0 shows a rather pronounced but mostly uniform pincushion distortion. Dialing in -6 in Lightroom/Photoshop will correct this sufficiently for most subjects, but some traces of distortion in the corners remain.
Bokeh
A 50mm f/2.0 will not break any records in terms of bokeh, but we already saw this lens shows low optical vignetting and doesn't use aspherical elements, so I hope to see some even and undistracting bokeh.
So, as usual we will check how the lens behaves at varying distances and with different backgrounds.
Close distance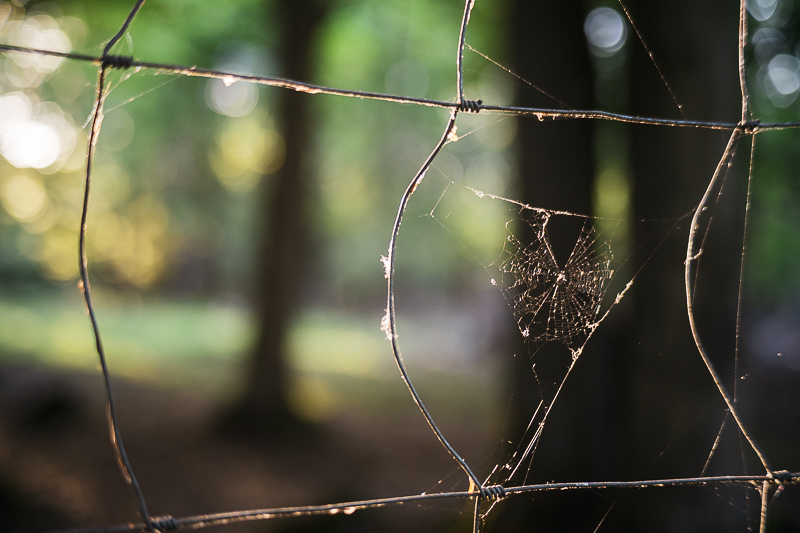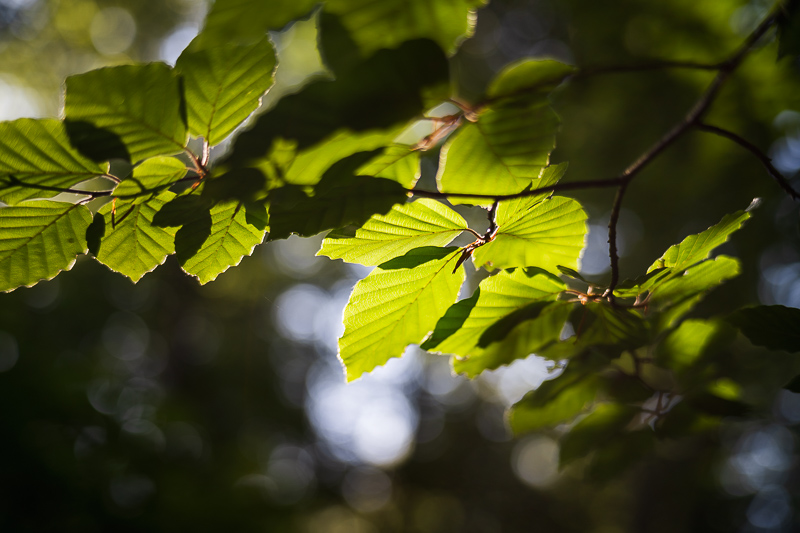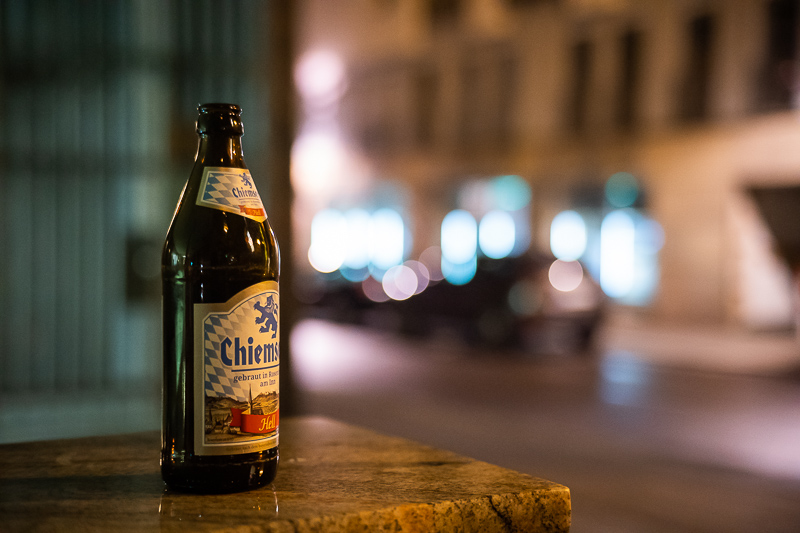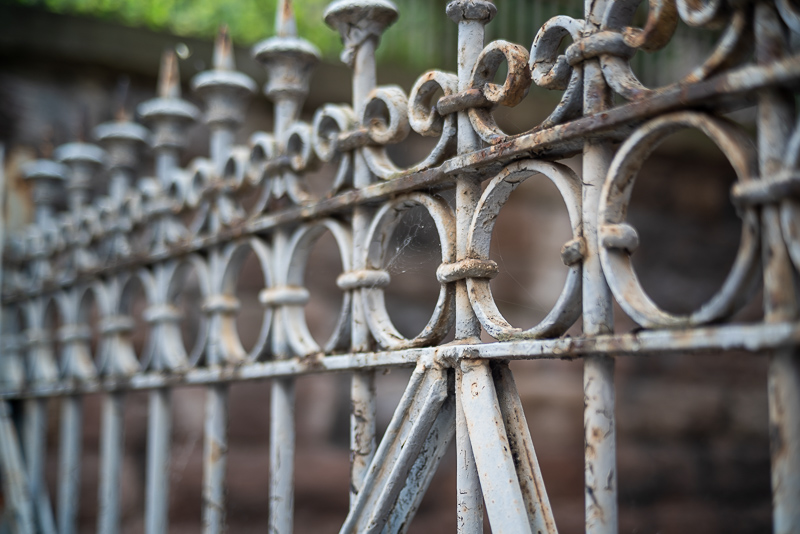 At close distances there is a lot to like: bokeh is smooth and undistracting, thanks to low optical vignetting point light sources take on a natural shape even close to the corners of the frame and the comparatively high contrast at the maximum aperture adds to a nice sense of depth and subject separation.
No complaints!
Mid distance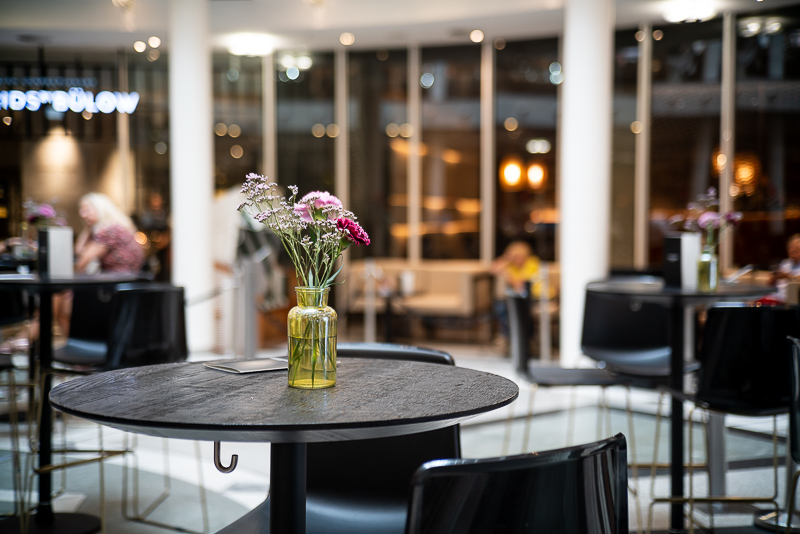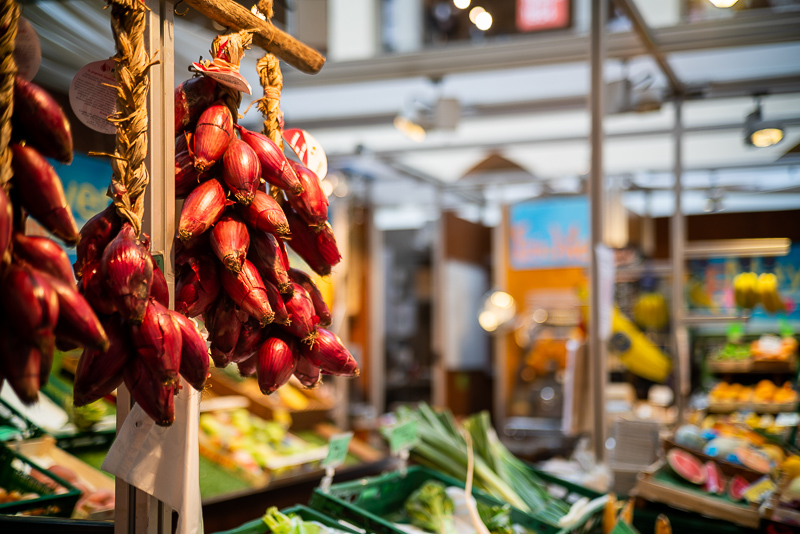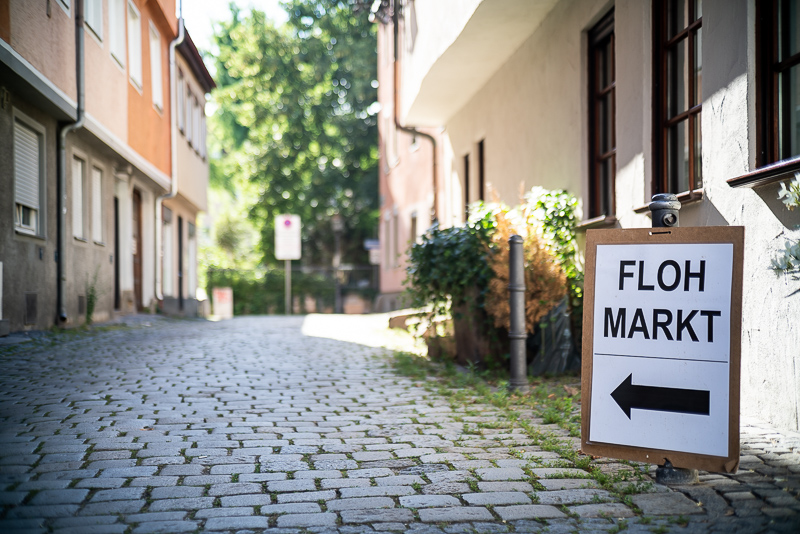 At medium distances the bokeh over most of the frame still looks appealing and undistracting, only in the corners we can see some deteoriations (mostly caused by Coma probably) that lead to highlights taking on trapezoidal shapes.
This of course depends on the background as well, if there were no complex structures close to the corners I found it to be quite nice actually.
Long distance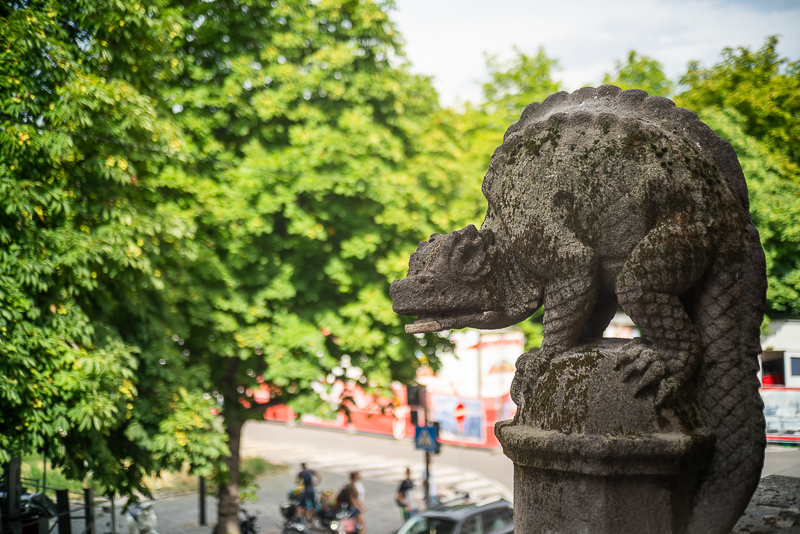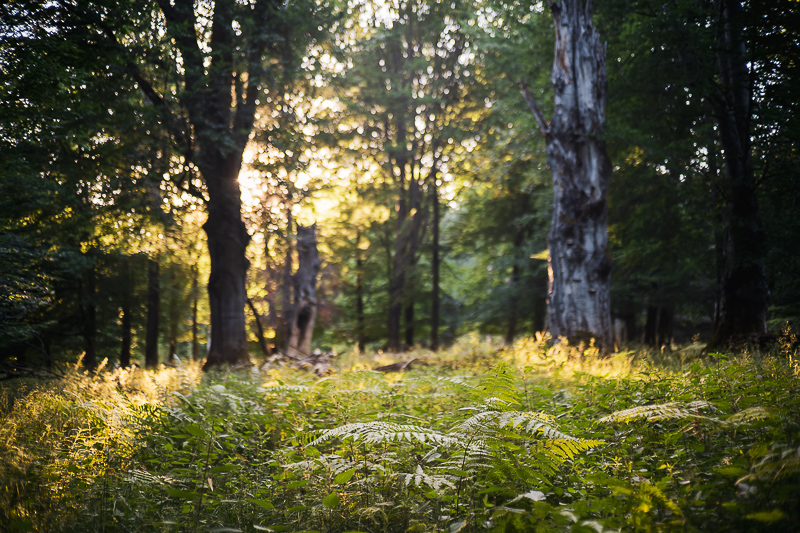 As usually things get more difficult at longer focus distances. In the forest I often found the Coma to ruin the bokeh in the corners a bit and looking at the picture with the statue field curvature might also play its part.
So in the end this is not a lens that will yield great bokeh in any situation (like e.g. the Sony FE 85mm 1.4 GM), but in many situations it yields appealing results nevertheless.
If you want to know how certain aberrations can affect the bokeh rendering have a look at this article.
Sunstars
The TTArtisan 50mm 2.0 uses 10 rounded aperture blades that only create very fuzzy sunstars.
If you want to know more about sunstar rendering of different lenses have a look at this article.
Chromatic aberration
lateral
100% crops from corner, A7rII
Most of the frame is free of CA but close to the borders and corners they are a bit on the strong side. Still, the one-click-correction in a raw developer like Lightroom is doing a good job here.
longitudinal
The TTArtisan 50mm 2.0 is corrected for loCA surprisingly well. There is only minimal magenta outlining in front of the focal plane visible and hardly any green outlining behind it.
It is way better corrected than many of the legacy SLR 50mm lenses and even never lenses like the Sony FE 50mm 1.8 or Sony FE 55mm 1.8 ZA.
Focus shift
50% crops, A7rII
With some lenses when stopping down the plane of optimal focus shifts to the back or the front. The TTArtisan 50mm 2.0 is one of these lenses.
As long as you stop down first and focus afterwards this will never be an issue.
Alternatives
I will only cover the really obvious alternatives in detail here, but you can always have a look at our Guide to 50mm lenses for Sony E-mount to get an idea of what the options are.
Sony FE 50mm 1.8
The Sony FE 50mm 1.8 is the cheapest of Sony's ~50mm lenses. The AF is on the noisy side and there are also some optical compromises (corners at infinity, loCA correction, Coma correction) to be aware of. The weight is the same as this TTArtisan lens, but the latter is way smaller.
buy from Amazon.com | Amazon.de | Ebay | B&H for $189 (affiliate links)
Sony FE 50mm 2.5G:
This is Sony's idea of a modern compact 50mm lens. The optical qualities are generally better (especially flare resistance and Coma correction), you get AF and very nice build quality. The price is a bit staggering considering the specifications though, but sometimes you can find this lens heavily discounted which makes it more attractive.
buy from Amazon.com | Amazon.de | B&H | ebay.com for $548 (affiliate links)
Samyang 45mm 1.8 AF:
The Samyang 45mm 1.8 is the lightest lens on this list even though it is noticeably bigger than this TTArtisan lens. It shares the issues with corner sharpness at infinity but not with flare resistance and Coma. Instead the loCA correction is noticeably worse and the bokeh plagued by strong onion rings.
buy from B&H | amazon.com | amazon.de | ebay.com | ebay.de for $349 (affiliate links)
Zeiss Loxia 50mm 2.0:
The Zeiss Loxia 50mm 2.0 was the first manual focus 50mm lens for E-mount cameras. In some areas it shows a better performance, but I find it a bit overpriced these days. If you want to spend that much money on a manual focus 50mm f/2.0 lens better have a look at the Voigtländer 50mm 2.0 Apo-Lanthar E.
buy from Amazon.com | B&H Photo | Amazon.de | Ebay.de | Ebay.com for $999 (affiliate links)
SLR era 50mm lenses:
In the SLR era every manufacturer had at least one fast compact 50mm lens on offer. Compared to fancy modern lenses the flare resistance is usually worse as is corner sharpness at wider apertures. Many of these perform quite similar when comparing to the TTArtisan lens being reviewed here though.
You can obviously only find these lenses used these days and with the rise of mirrorless cameras and the option to adapt these lenses many of them are overpriced and overhyped now and the condition they come in after 40 years is not always great.
We have reviewed many of these lenses here, e.g. the Olympus OM 50mm 1.8, Pentacon 50mm 1.8 or Minolta MD 50mm 2.0 to only name a few.
Conclusion
good

size/weight

correction of longitudinal CA

sharpness (f/2.8)

price

average

vignetting (for a pancake)
bokeh
distortion (barely)
correction of lateral CA (barely)
handling/build quality

not good

flare resistance

coma correction

no electronic contacts
The TTArtisan 50mm 2.0 is a lens I didn't even think was possible. At home I have a shelve with some old (mostly broken) analogue cameras and among those is a Nikon FE with a Series E 50mm 1.8 lens. I sometimes look at that lens thinking "for SLR cameras such small yet fast 50mm lenses were possible, too bad this isn't the case for mirrorless cameras anymore because of the missing mirror box".
The thing is, that old Nikon lens is about the same size as the TTArtisan lens being reviewed here, but the TTArtisan lens does not need a bulky adapter to be used on a mirrorless camera.
As we are used to from TTArtisan/DJ-Optical the build quality is nice and solid. The narrow aperture ring is the only thing I could nag about, but in the end this is also the price we have to pay for the small dimensions.
The small number of lens elements and the absence of aspherical elements means we don't see record breaking sharpness figures at the maximum aperture in the corners or perfectly corrected Coma. But is it really needed for a lens like this? I don't think so.
The sharpness and resolution is sufficient at f/2.0 over most of the frame. Stopped down to f/8.0 to f/11 the across frame performance is also good enough for the lens to be used for architecture or landscape shots.
The bokeh quantity will not break any records of course, but we get mostly even (thanks to low optical vignetting) and undistracting bokeh without onion rings – thanks to the absence of aspherical elements. In the forest or at night the strong Coma in the corners can be a bit distracting though.
The achilles heel of the TTArtisan 50mm 2.0 is the bad flare resistance. If a light source is anywhere close by, you can be pretty sure to catch some artefacts. With the sun outside the frame shading the lens with my hand helped very often, but this isn't always a solution and it shouldn't be.
I saved the best for last though: the TTArtisan is only $69. This is less than you usually pay for a semi-decent 40 years old SLR 50mm f/1.8 lens with bulky adapter these days.
For that price it is a great option to bring next to your big zoom lens as an alternative if you want to travel light or need a bit more speed every now and then.
You can buy this lens from TTArtisan | Amazon | ebay.com | B&H for about $69 (affiliate links)
Sample Images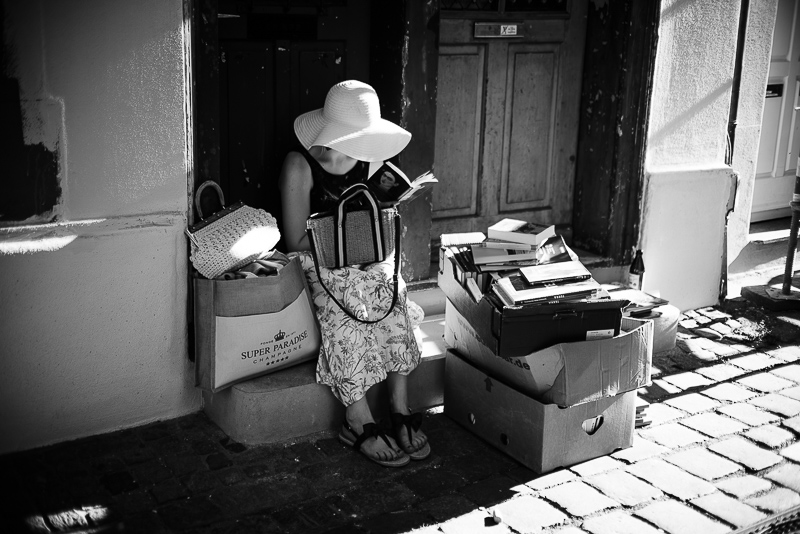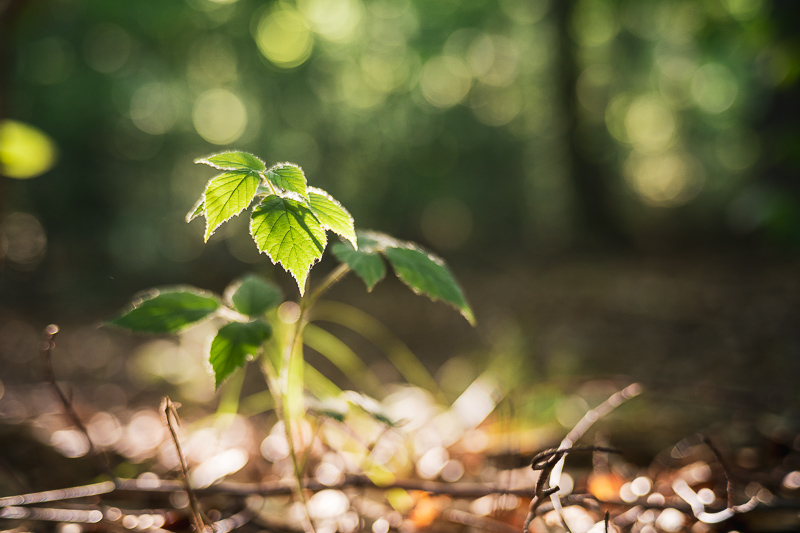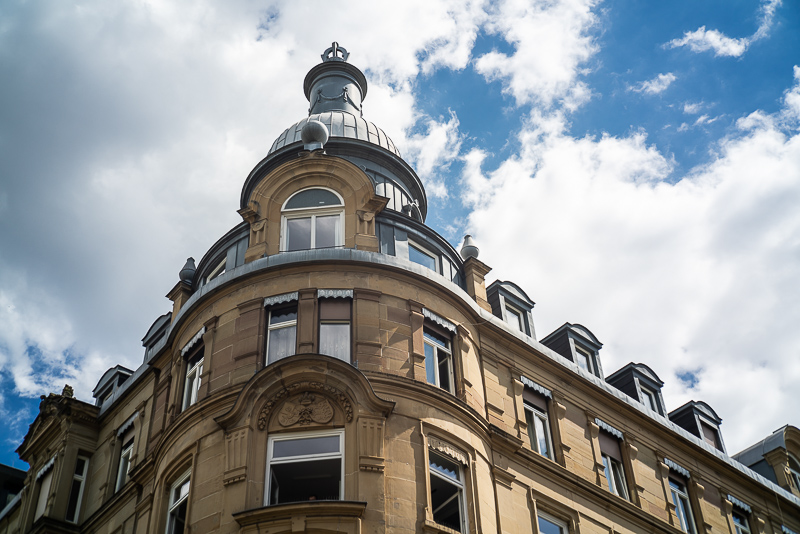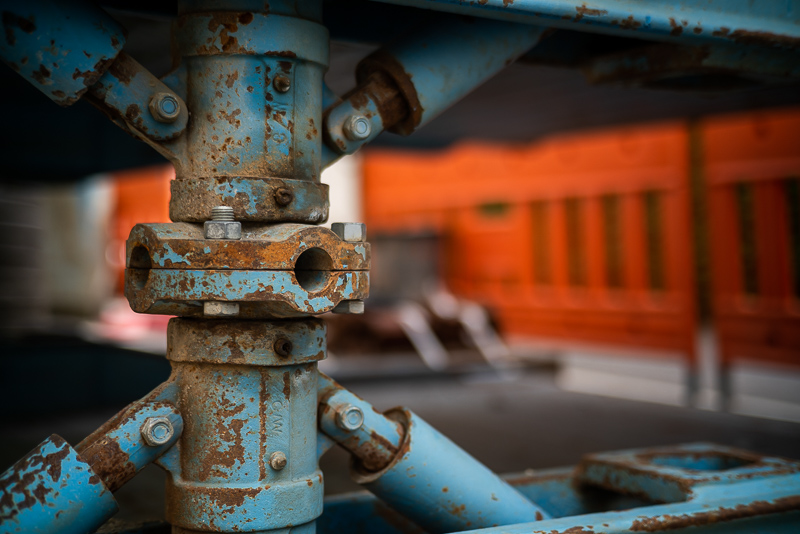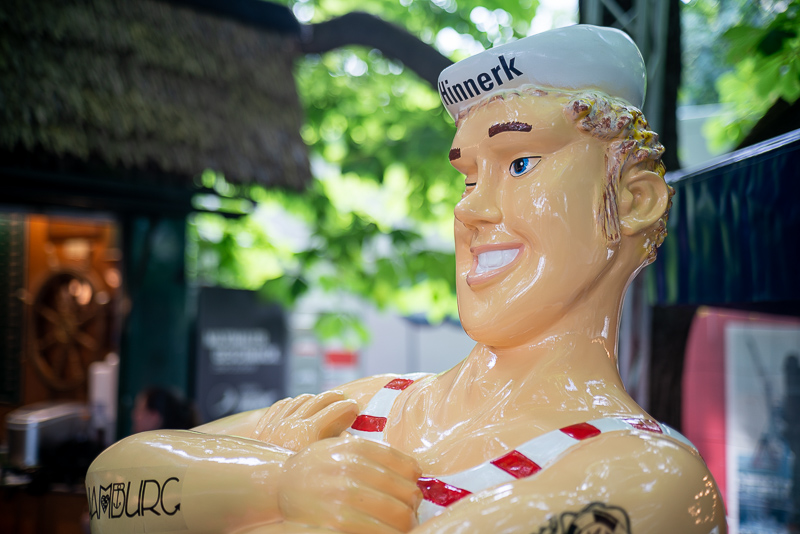 Most of the sample images in this review can be found in full resolution here.
Further Reading
Support Us
Did you find this article useful or just liked reading it? Treat us to a coffee!


via Paypal
The following two tabs change content below.
My name is Bastian and I am your expert here when it comes to ultra wide angle lenses, super fast portrait lenses (ranging from a 50mm f/0.95 to a 200mm f/1.8) and I also have reviewed way too many 35mm lenses. Don't ask me anything about macro or wildlife shooting though.