The Olympus OM Zuiko 2.8/24 is the smallest SLR 24mm you can buy. How much performance can such a small lens deliver on the 24 MP Sony a7ii? Read the review if you want to know.
Image Samples
You can find most of the images in this review in full resolution in this Olympus OM 1:2.8 24mm flickr set.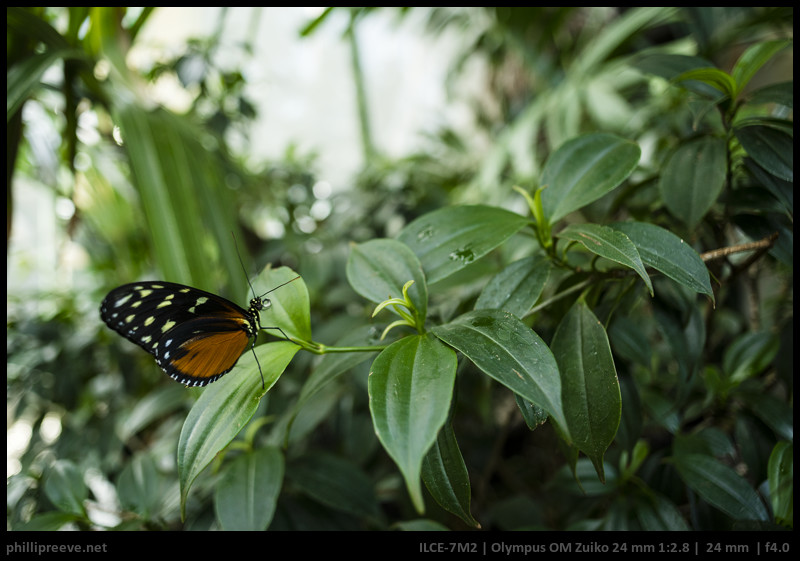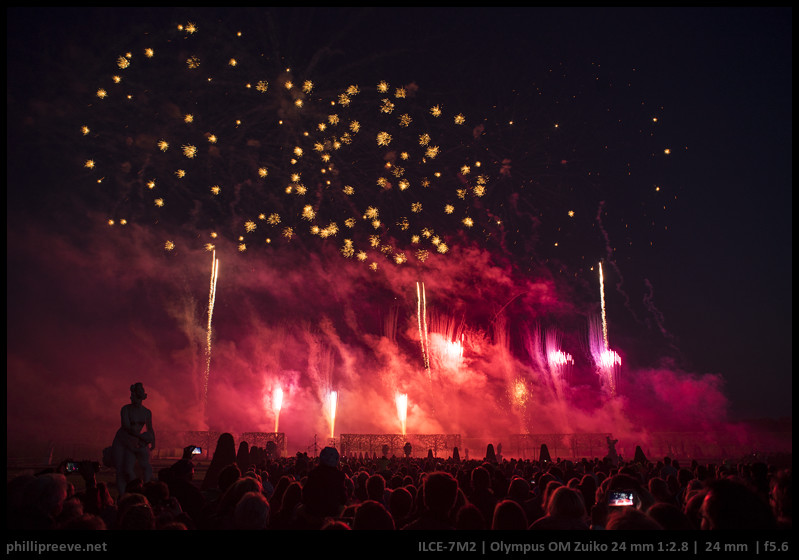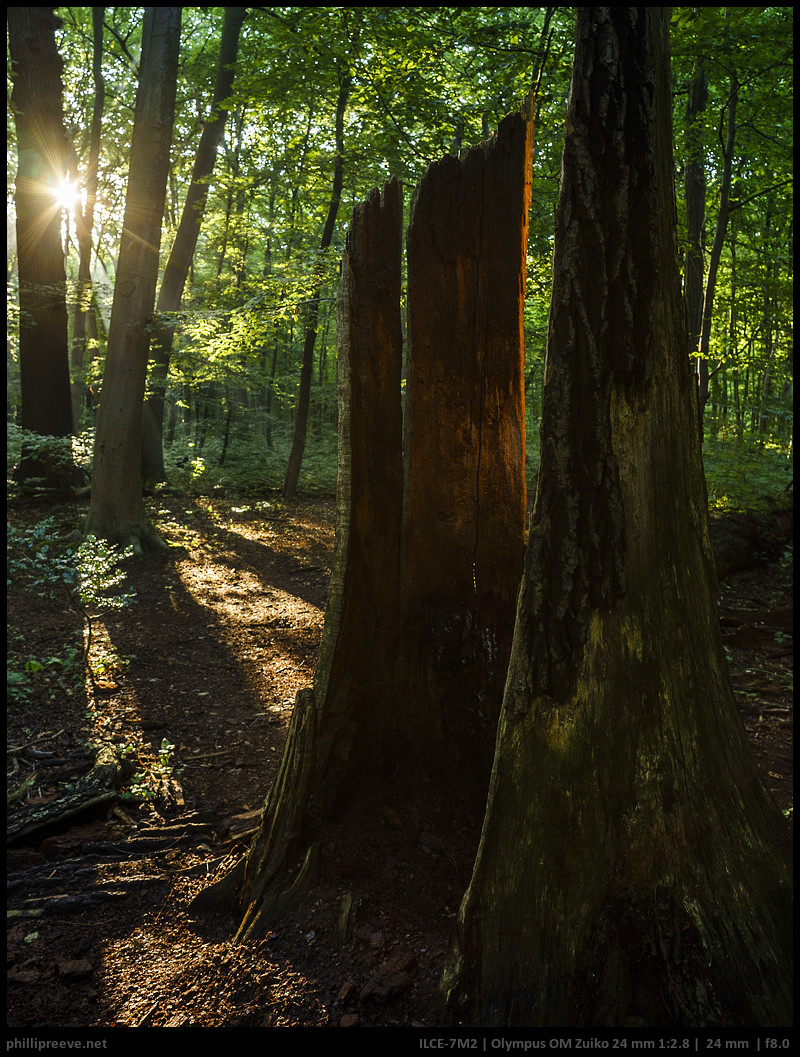 Specifications
| | |
| --- | --- |
| Diameter | 60 mm |
| Length | 31 mm |
| Filter Thread | 49 mm |
| Weight | 180 g |
| Max. Magnification | 1:7 |
| Close Focusing Distance from the sensor | 0.25 m |
| Number of aperture blades | 6 |
| Elements/ Groups | 8/7 |
The Olympus OM 2.8/24 usually sells for around $100 used at ebay.com or around 130
€
 at ebay.de (affiliate links). 
Versions
For practical purposes I see three versions of the Olympus OM 2.8/24:
The Olympus OM H.Zuiko Auto-W 1:2.8 f=24mm is single coated which is why I wouldn't recommend it and there are versions with "silver nose" and without.
The Olympus OM Zuiko MC Auto-W 1:2.8 24mm shares the optics and mechanics of its predecessor but it is multi coated. This is the version I own.
The last version is the Olympus OM Zuiko MC Auto-W 1:2.8 f=24mm. The MC was dropped from the name but that is the only change.
All three versions share the same optics but I would recommend to stay away from the first version (no MC in the name, H.Zuiko and f=24mm) because my experience with single coated Olympus OM lenses is that they flare a lot. I see no practical difference between versions two and three.
Data according to Olypedia.de
Build quality and handling
Olympus OM lenses usually combine a very small size and great handling. The Olympus OM 2.8/24 is no exception.
Focusing Ring
The focusing ring travels around 65 degrees from 0.25 m to 1 m and a further 15 degrees to infinity. This is a little steep for a wide angle but not much of an issue.
The rubberized focusing ring offers good grip and a pleasant diameter. The resistance is pleasant and a little on the low side on my copy. My copy has had a CLA recently so I don't know if other copies will have a similar resistance.
Aperture
The aperture ring sits at the front of the lens and it has full stops from f/2.8 to f/16 which click into place very nicely. I think this is one of the best aperture ring designs I have come across.
Hood
I don't own a hood for it but it would make sense to get one since the front lens is quite exposed and flare an issue.
Size and Weight
At 180g and with a length of just 31 mm the Olympus is very small but still large enough to be very pleasant to handle and very well balanced on the a7 series.
Optical performance
These results are based on the use with a Sony Alpha 7/7II.
Flare Resistance
Flare is definitely an issue with this lens. If you have a stronger light source in the image you get a very big ghost and veiling flare in a large area of the image. For me this is a limiting factor since I like to shoot backlit scenes.
I lifted the shadows in the image above, if you don't lift them the flare issues aren't very noticeable.
Without the hood I sometimes got strange red ghost in the corners. These could be eliminated by shading the front of the lens with my hand but I haven't noticed such a behavior in any other lens before.
Bokeh
Classic wide angle lenses usually have rather busy bokeh and the Olympus OM 2.8/24 is no exception here.
At f/2.8 out of focus highlights are rendered busy with a defined edge and towards the corners cat-eyes appear. Stopped down to f/5.6 bokeh is smoother but the hexagonal shape of the aperture becomes visible.
Chromatic Aberrations
Axial CA are corrected very well, even in my worst case test there are hardly any CA to be noticed: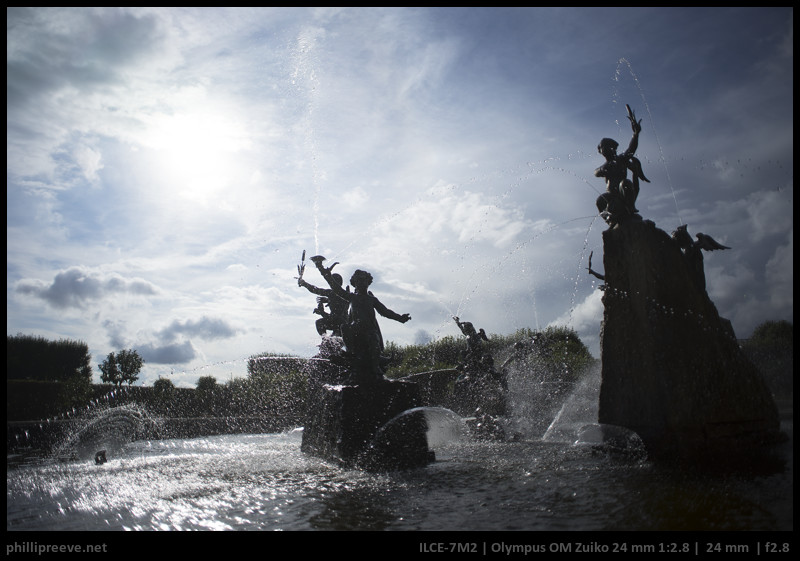 Lateral CA on the other hand is moderate to strong which is a good performance for a 24mm lens of this age but you want to auto correct CA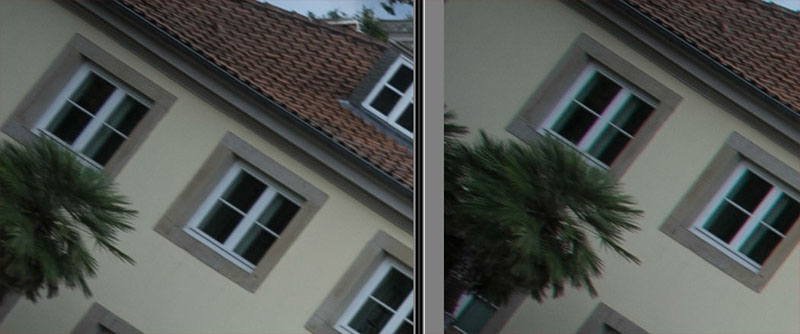 Vignetting
How can the Olympus OM Zuiko 24mm 1:2.8 be so small? Because it allows for a high amount of vignetting. At f/2.8 I measure a whopping 2.8 stops on my Sony a7ii, 2.2 stops at f/4, 1.8 stops at f/5.6, 1.6 stops at f/8 and f/11. There is also some slight color-shift.
Since vignetting is not gradual but happen rather sudden in the corners I often had images of blue sky with visibly darkened corners.
Distortion
The Olympus OM 24mm f/2.8 shows a low amount of distortion for a wide angle but since it is complex mustache distortion I can't fully correct  it in LR. Still probably low enough that hardly anyone would notice for architecture though.
before: no correction | after: corrected with a +5 setting 
Sharpness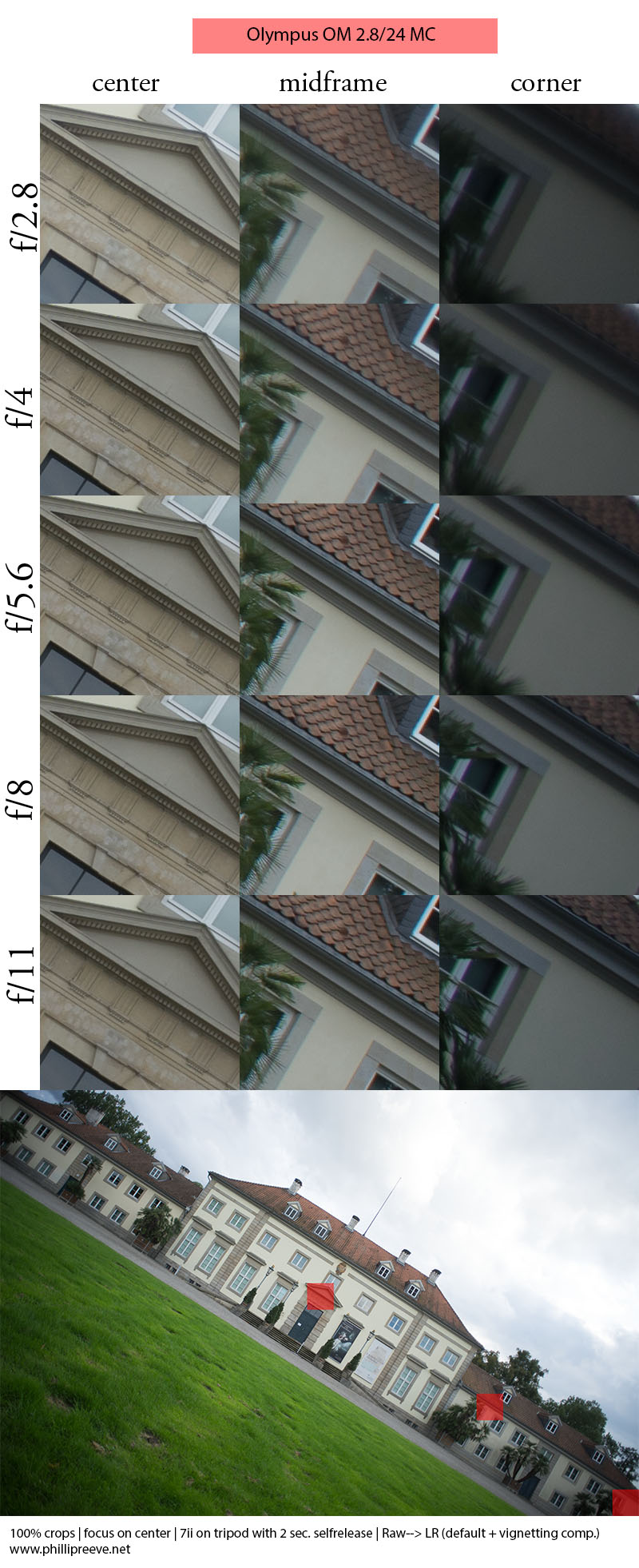 f/2.8: Very good in the center, good to ok in the midframe area and okayish with lots of spherical aberration in the corners.
f/4: Excellent in the center, good to very good in the midframe area and not much better in the corners.
f/5.6: Very good across most of the frame but the corners still have low contrast and only okay sharpness.
f/8: Now even the corners are good.
f/11: A tad softer in the center but the corners gain some sharpness.
As long as your subject is in the center images are very sharp from wide open. For off-center compositions I would recommend f/5.6 for very good results and for across the frame sharpness you need to stop down to f/8 where it performs on a high level.
At the close focusing distance I only checked sharpness in the center but here it shows very good performance from wide open with only a marginal gain in sharpness if you stop down.
Alternatives
Canon nFD 2.8/24: The cheaper Canon is a bit larger and build quality is inferior. I would say optical performance is similar. Sharpness is quite comparable, the Olympus has a bit less distortion but a lot more vignetting. Choose the Olympus when size is your priority, otherwise the Canon is probably the smarter choice.
Minolta (plain) MD 2.8/24: My favorite legacy 24mm lens right now. Build quality is not great but better than that of the Canon. I think it performs a bit better against sun than the Olympus and it has no vignetting issues. Sharpness is similar.
Sony FE 4/16-35 ZA OSS: About 2.5 times the weight, many times the size, about 10 times as expensive this modern zoom is not nearly as pleasant to handle but significantly sharper at wider apertures. At typical landscape apertures the ZA is still a bit sharper but not by much. More noticeable is the higher contrast but that can be added in post to some degree.
pros

Small Size

Good sharpness at f/8

Price

average
cons

Vignetting

Flare resistance

Bokeh

Softer corners below f/5.6
Optically the Olympus OM Zuiko 2.8/24 MC comes with a number of compromises: For good across the frame sharpness you need to stop it down to f/8 or even better f/11. Flare resistance isn't very good either and vignetting is unusually high. This limits its usefulness but if you take the shortcomings into consideration the Olympus can give you very good results for little money.
I have very little but praise for the mechanics and the handling of the OM 2.8/24. It is built to high standards and both focus- and aperture ring are pleasant to use. Since it is so small it is a good choice for any small kit on a budget.
All in all I am a bit reserved about recommending the Olympus OM 2.8/24: It has shortcomings which limit the applications you can use it for. But since it is rather cheap and very small it can still make good sense in your kit because for some applications it performs very well.
The Olympus OM 2.8/24 usually sells for around $100 used at ebay.com or around 130€ at ebay.de (affiliate links). 
If this review was helpful to you, please consider using one of my affiliate links. Thanks ?
Images Samples
You can find these and more images in full resolution in this flickr set: Olympus OM 1:2.8 24mm.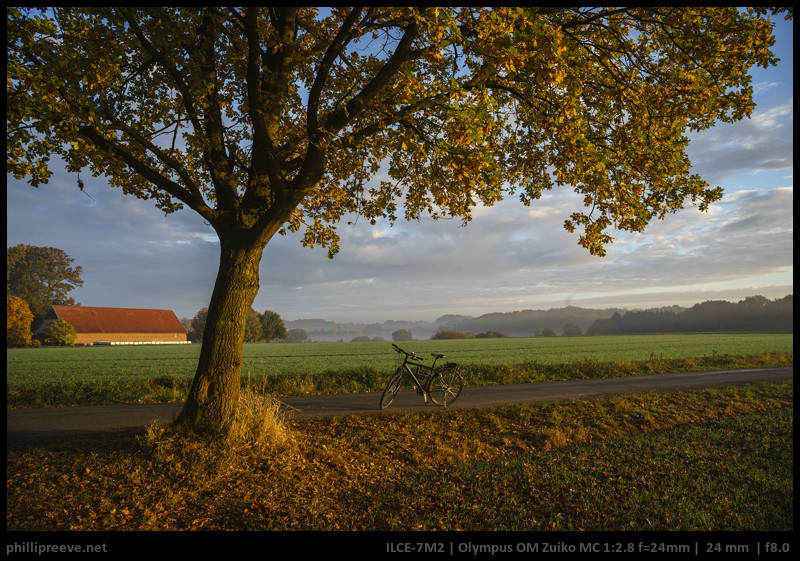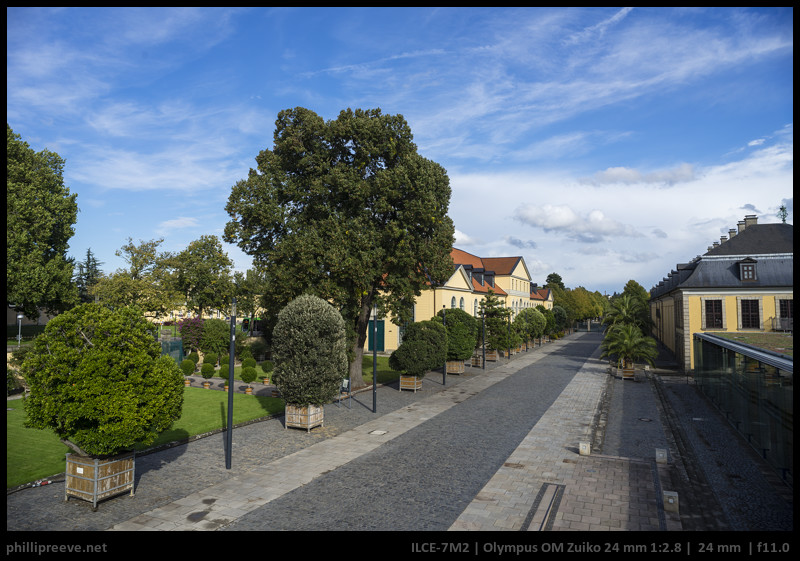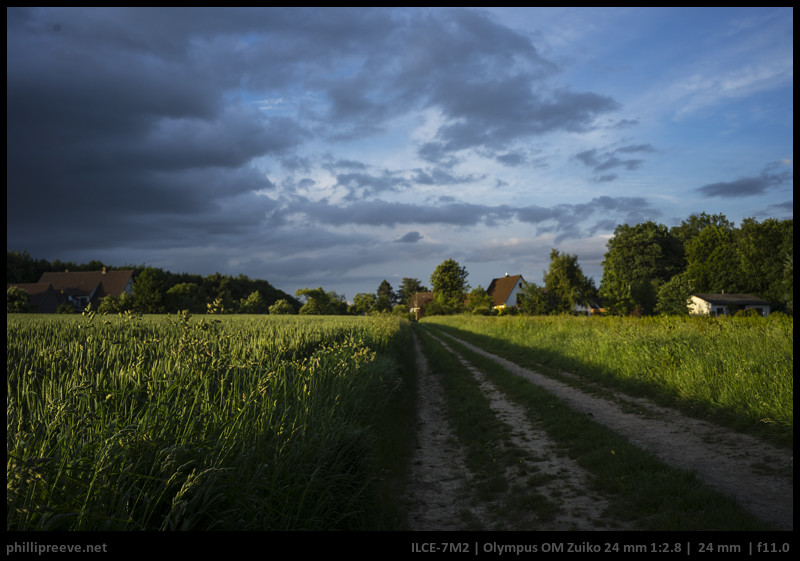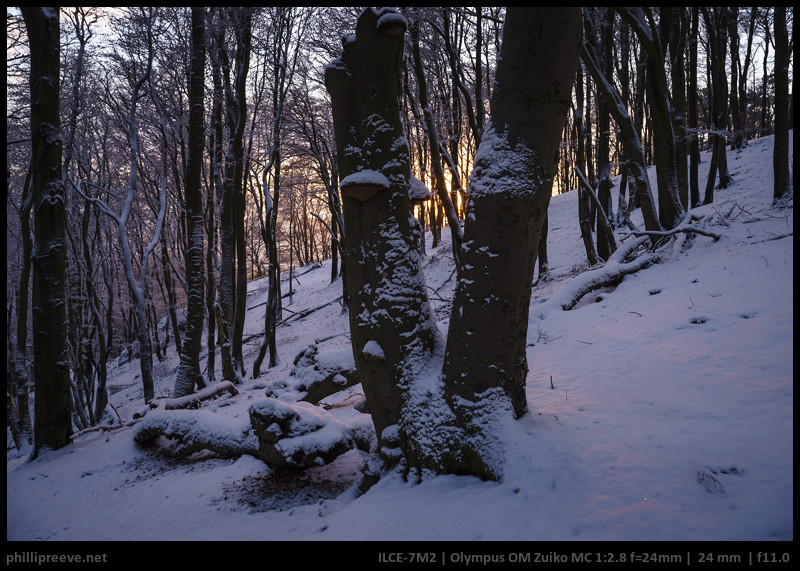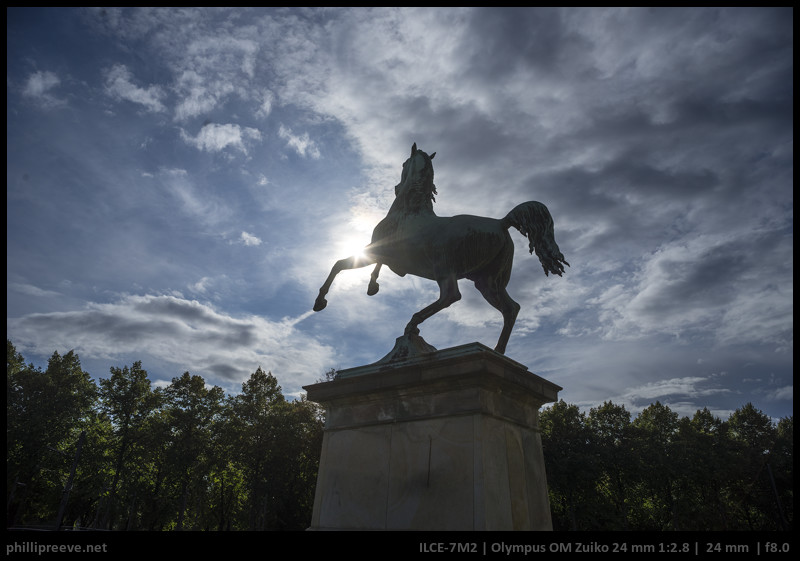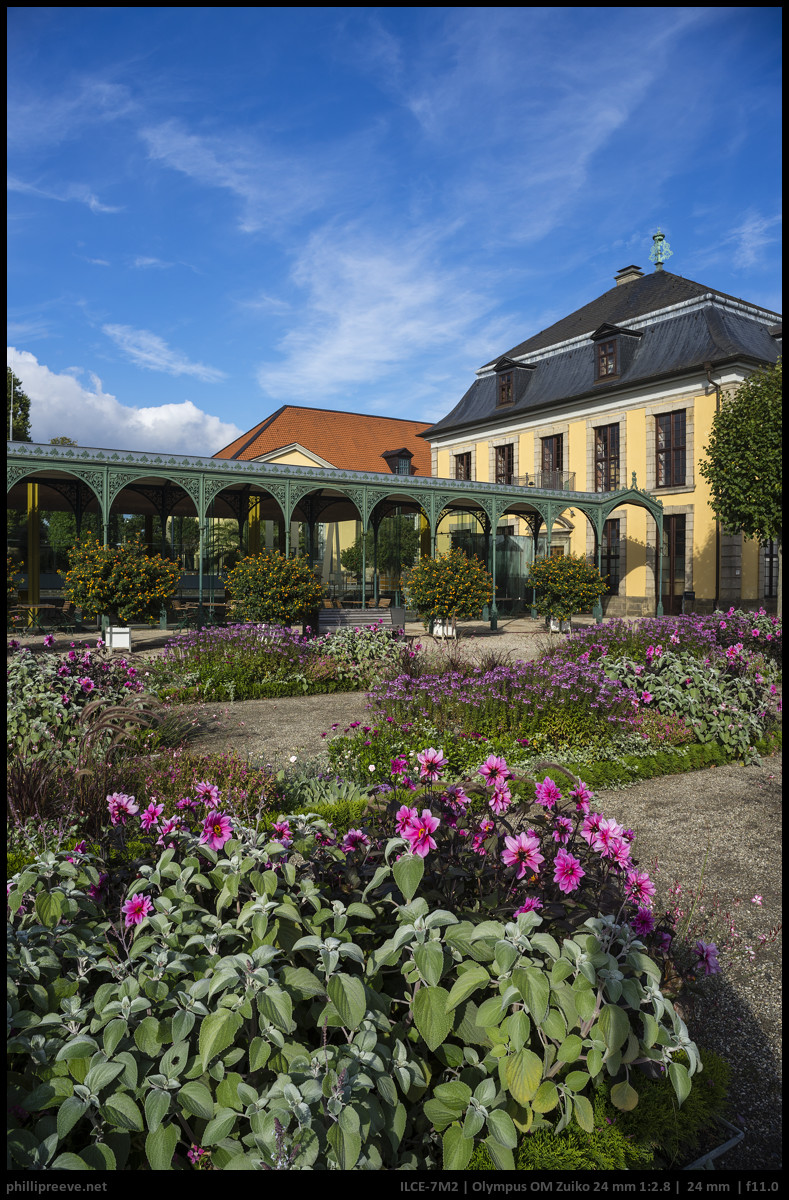 Other articles
The following two tabs change content below.
I have two hobbies: Photography and photographic gear. Both are related only to a small degree.
Latest posts by Phillip Reeve (see all)