Introduction
A small, lightweight and very affordable 18mm lens can be an interesting option for many photographers. It can extend the viewing angle compared to a midrange zoom significantly and if you only rarely delve into ultra wideangle photography it can also be a great option, as you will have less money sitting idle in your lens cabinet. The Samyang 18mm 2.8 AF wants to be exactly this lens, but the question remains, how high a toll the small size took on its optical performance. Let's find out about that in this review!
Sample Images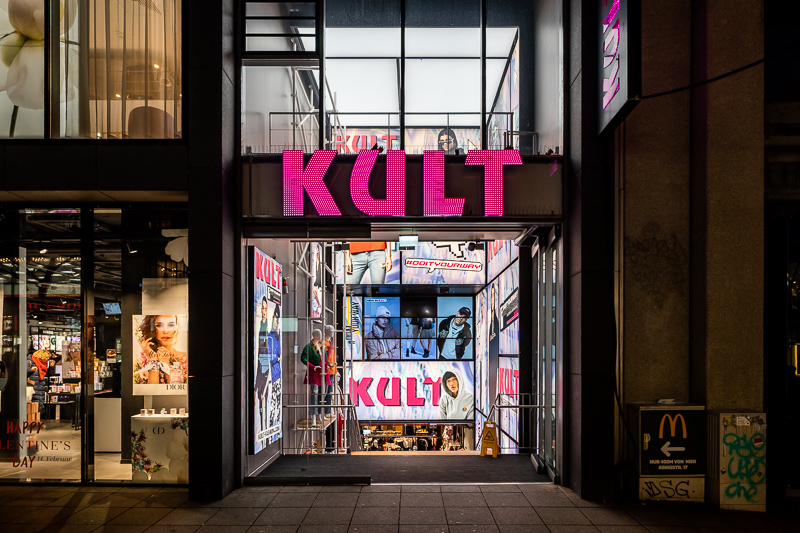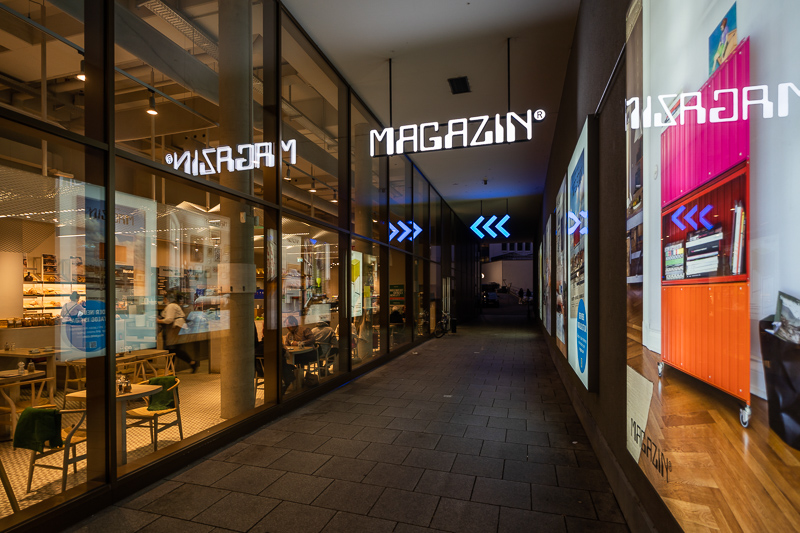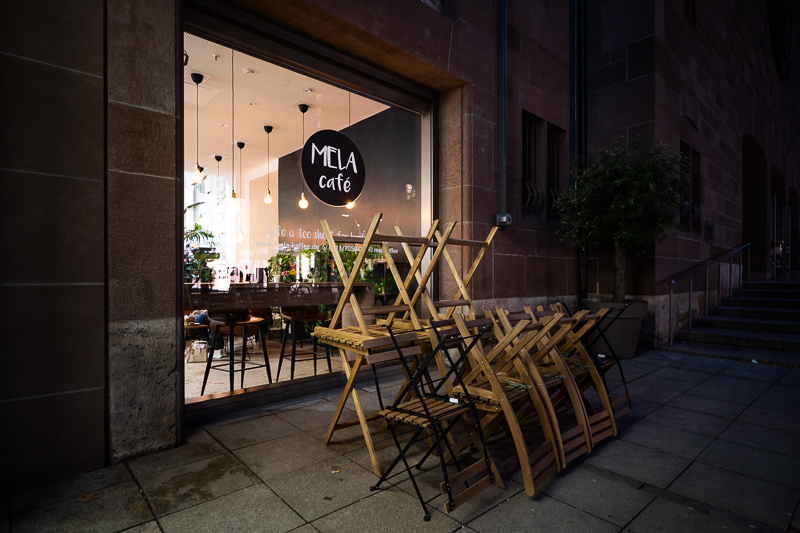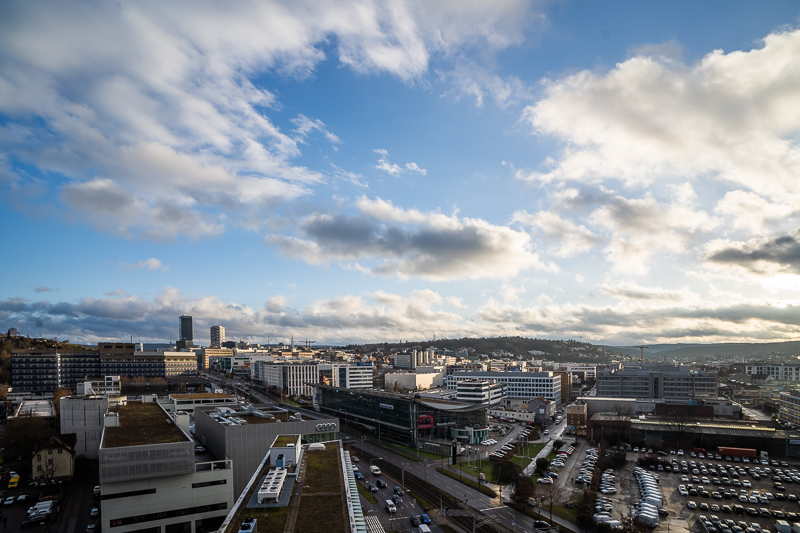 Most of the sample images in this review can be found in full resolution here.
Specifications
The Samyang FE 18mm 2.8 AF is one of Samyang's smallest AF lenses. It has the following specifications:
Diameter: 63 mm
Field of view: 100.1° (diagonally)
Length: 56 mm
Weight: 143g (without hood and caps)
Filter Diameter: 58 mm
Number of Aperture Blades: 7 (mostly straight)
Elements/Groups: 9/8


Close Focusing Distance: 0.25 m
Maximum Magnification: 1:6.7 (measured)
Mount: Sony E
buy from amazon.com | amazon.de | B&H | ebay.com for $299 (affiliate links)
Disclosure
A few years ago we received a review sample from Samyang, but it was noticeably decentered, so we had to return it without reviewing it. This time the lens was kindly provided free of charge by our reader Wladimir P. from Hamburg for reviewing purposes, who even did a centering test before sending it, thanks a lot!
Handling/Build Quality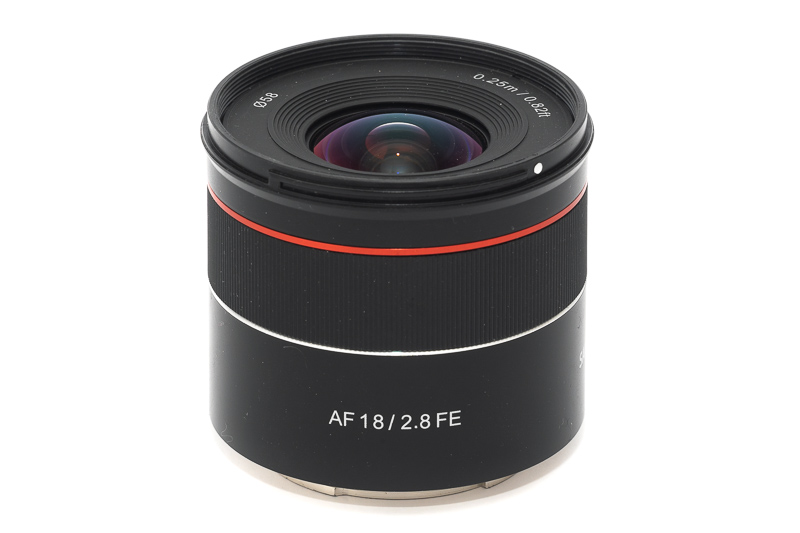 In terms of controls this 18mm lens is as basic as possible, featuring only one by-wire focus ring. It is mostly linear and takes about 90° rotation from the minimum focus distance of 0.25 m to infinity. When making small adjustments the focus ring isn't perfectly responsive, but it gets the job done.
It might be possible to make changes to the rotation angle via the lens station, but I didn't have one available to check.
The lens ships with a tiny lens hood. It is matte on the inside and can be attached reversed to take up less space for transport.
Being an AF lens the Samyang 18mm 2.8 AF of course features electronic contacts to communicate with the camera.
When I have used the term "dinky Samyang AF lenses" in the past (and I sure did) the build quality of this 18mm 2.8 is why: most of the casing is made of slightly slippery, cheap plastic (that also attracts finger prints easily) and same is true for the lens hood as well. I am sure the plastic of this lens hood is as thin as technically possible. There is also no rubber gasket at the bayonet. Still, there is a huge benefit to all this: the lens is extremely lightweight at 143g only.
AF performance
I am not shooting sports or fast moving animals/humans so if you want to know if the lens is fast enough for this or how it compares to other lenses in this segment you may have to look for a different review with a more detailed assessment of this aspect.
In everyday use I found the AF to be decent and accurate enough, also near silent.
Vignetting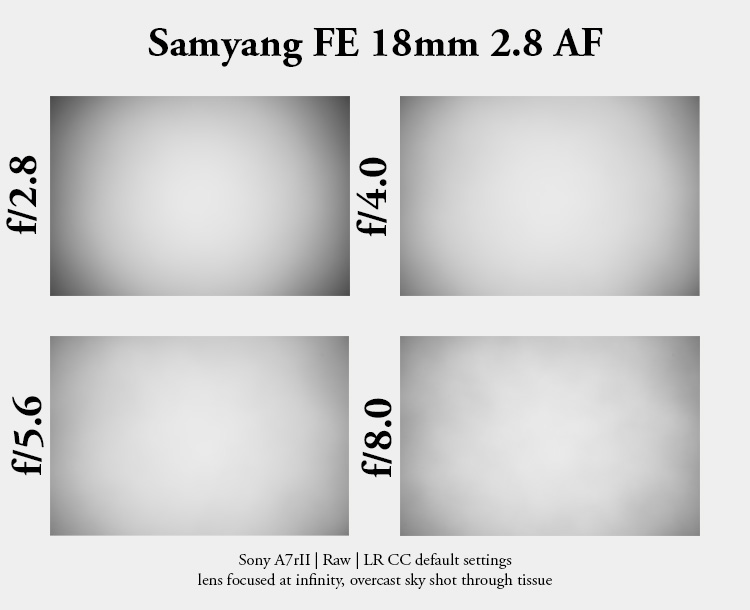 | | |
| --- | --- |
| f/2.8 | 3.2 EV |
| f/4.0 | 2.6 EV |
| f/5.6-f/16 | 2.4 EV |
Around 3 EV vignetting at the maximum aperture do not come as a surprise, as even the Zeiss Batis 18mm 2.8 showed 2.6 EV at f/2.8. Unfortunately stopping down doesn't help that much here though, as at f/11 still 2.4 EV vignetting remain.
It is recommended to have a look at this article first to get an idea how this brightness graph works.
Sharpness
infinity (42mp Sony A7rII)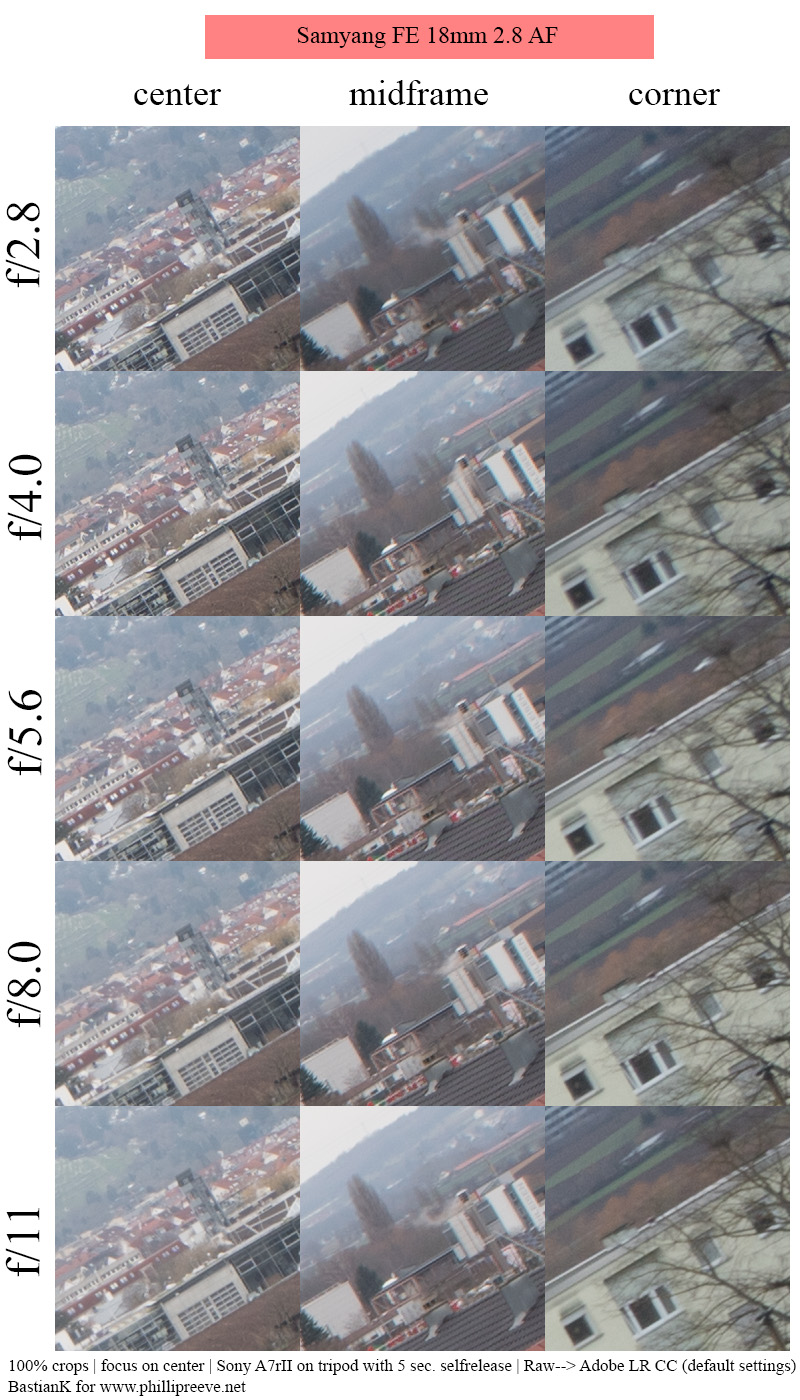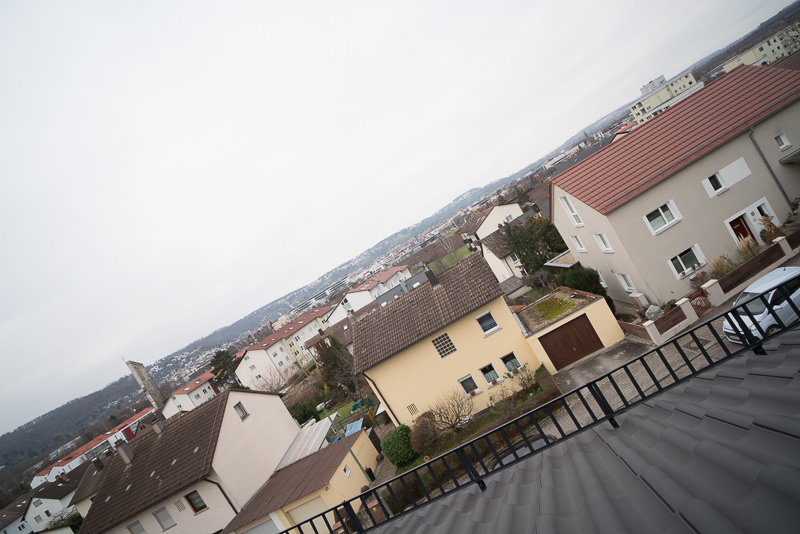 This is a well centered sample, but neither the midframe area nor the corners look particularly great at f/2.8. For any landscape/architecture applications where across frame performance is important I would try to use f/8.0, which is the aperture that shows the best performance.
close 0.25 m, 1:6.7 (42mp Sony A7rII)

100% crops from center, A7rII, refocused for every shot.
At close distances I would also recommend to stop down to f/4.0 to get more contrasty shots. A minimum focus distance of 0.25 m is pretty nice though and allows for interesting close-up shots.
Flare resistance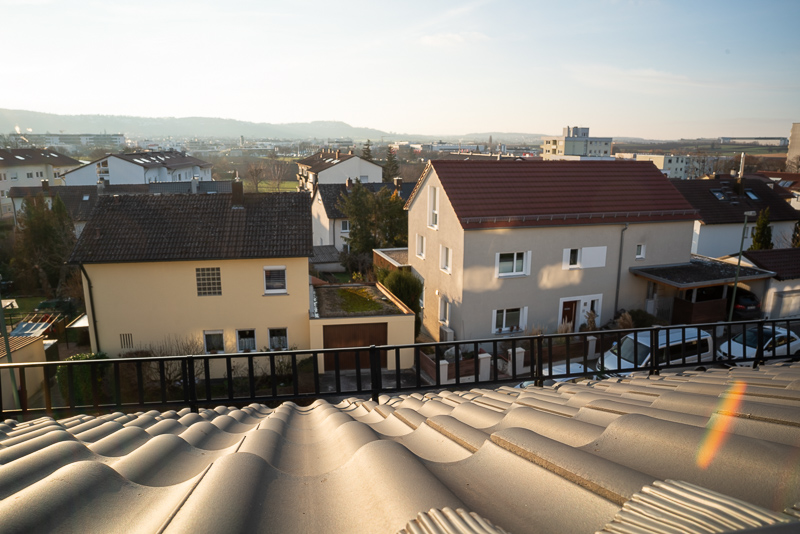 In an ultra wide angle lens good flare resistance is very important to me. With a wide viewing angle the sun will often be in or at least close to the frame and a bad performance in this category will lead to plenty of ruined pictures.
Luckily the Samyang 18mm 2.8 AF shows a surprisingly good performance. You may run into a rainbow/crescent artefact depending on the position of the strong light source in the frame, but what you see above is about the worst that can happen and with slight reframing it was often possible to get rid of this completely.
With a strong point light source situated outside the frame veiling flare can be an issue, too. The small supplied hood does help a lot here though:
Sony A7rII | Samyang FE 18mm 2.8 AF | f/11
Even with the hood attached it is still possible to create some artefacts, but these are staged scenarios and with either slightly reframing or shading the lens with your hand you can get rid of these easily.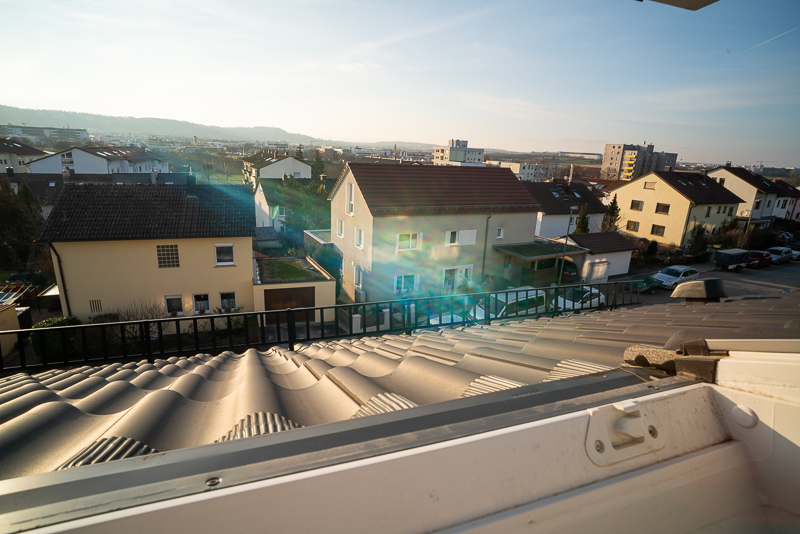 Coma
As usual Samyang's engineers put some effort to correct this aberration well. There is still some coma visible at f/2.8 and f/4.0, but have to actually zoom in a lot to notice it.
100% crops from extreme corner, Sony A7rII
Distortion
Sony A7III | Samyang 18mm 2.8 AF | f/5.6
The Samyang 18mm 2.8 AF shows a wavy distortion pattern – not nearly as wavy/bad as the AstrHori 18mm 8.0 or Funleader 18mm 8.0 though. Luckily there is a correction profile in Lightroom/CameraRaw available, but going by the sample above it doesn't look to me like it is doing a perfect job, as the lines are still not perfectly straight.
For most applications using this profile should be good enough, but if you are doing a lot of architecture photography and you are more picky about this you may not be perfectly happy with this lens here.
Sunstars
Unlike coma correction nice sunstars aren't very high on Samyang's priority list. Regular readers already know that an even number of aperture blades leads to distinct sunstars whereas this 18mm 2.8 is using 7 aperture blades.
This is actually my least favorite configuration as this is neither good news for sunstars nor good enough to keep highlights round when stopping down.
So what do we get here? The rays are frayed and have uneven lengths, something I personally find unappealing and also a sign of not so tight manufacturing tolerances for the aperture diaphragm.
Full pictures, Sony A7rII
Chromatic aberration
lateral
100% crops from border, A7rII
Lateral CA are on a medium level and as usual easy to correct in post with the help of one click in Lightroom..
longitudinal
Being a wide angle lens and not a particularly fast one bokeh fringing isn't really an issue.
In very high contrast scenes like the one below some lenses show purple fringing, but even that is hardly the case here.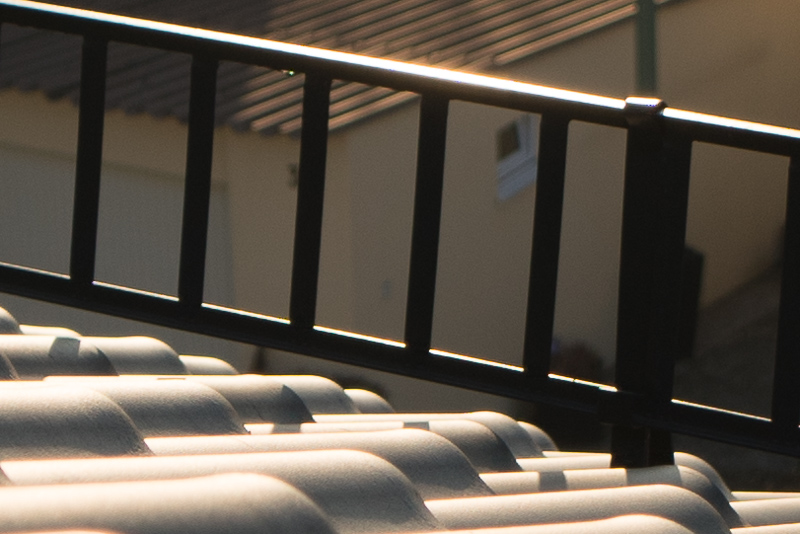 Alternatives
You can find all the alternatives in the 9-18mm ultra wide angle guide as well as the 20-28mm wide angle guide. I did pick a few ones I think are worth discussing in more detail though.
Tamron 20mm 2.8 Di III OSD M1:2:
Personally I am not a huge fan of Tamron's f/2.8 wide angle prime series, but their price has been reduced several times so the Tamron 20mm 2.8 is now actually cheaper than this Samyang 18mm 2.8. While not as light as the Samyang it is still a lightweight lens at 221g, but noticeably bigger. I rate the Tamron's build quality a bit higher, but it also lacks any controls and its manual focus ring is not very pleasant to use as well. On top of that AF might also be slower. If you are looking for an affordable wide angle prime (and it doesn't have to be 18mm) this one is still worth a look.
buy from amazon.com | amazon.de | B&H | ebay.com (affiliate links) for $249
Tamron 17-28mm 2.8 Di III RXD:
The Tamron 17-28mm 2.8 is a really good performer, especially at its wide end. Despite being a zoom lens I think it performs better compared to this Samyang in pretty much every area. It is not as small and almost three times the price, but it can still be a very good deal if having a 28mm 2.8 option will save you from carrying another lens.
buy from amazon.com | amazon.de | B&H (affiliate links) for $799
Zeiss Batis 18mm 2.8:
This is an 18mm 2.8 lens as good as it can possibly be. It easily beats this Samyang in every category, except for size, weight and obviously price. Personally, I think the Batis is overpriced these days, this is quite obvious comparing it to something like the Sony FE 14mm 1.8 GM which is easily as good yet faster and wider (and therefore harder to design). Also the aforementioned Tamron 17-28mm 2.8 is really good at the wide end and only half the price. Still, if you are a Zeiss fan or if you really like 18mm you won't be disappointed by this one.
buy from ebay | amazon.com | B&H | amazon.de (affiliate links) for $1549
Conclusion
good

sharpness stopped down

flare resistance

size/weight

price

average

Coma correction
CA correction
handling/build quality

not good

high vignetting

wavy distortion
The Samyang 18mm 2.8 is not a lens that is easy to love. It feels a bit cheap, the focus ring isn't super pleasant to use, there are no controls at all, vignetting is high (especially stopped down) and the distortion is of the annoyingly wavy type (luckily correction profiles are available).
And as usual I recommend to only buy it at a shop with decent return policy, so you can check it for proper centering first.
If you manage to get a good sample and you can look past these annoyances this is a capable, compact and affordable ultra wide angle lens for stopped down landscape and architecture shooting though. The good flare resistance is what easily puts it above most of the (few anyway) legacy lenses in this focal length range.
Especially the small size and weight make it an interesting addition to a midrange zoom starting at 24-28mm, expanding the capabilities of your kit considerably without weighing you down or breaking the bank. It is also the widest affordable prime lens with AF.
buy from amazon.com | amazon.de | B&H | ebay.com for $299 (affiliate links)
Sample Images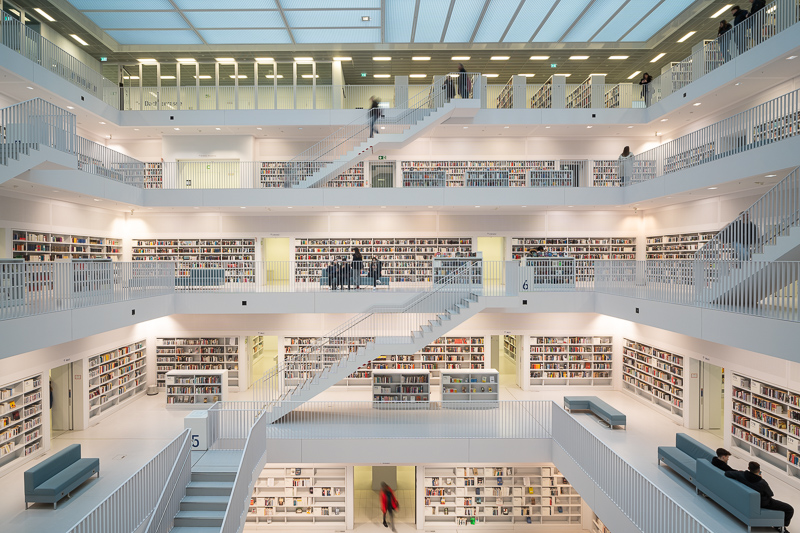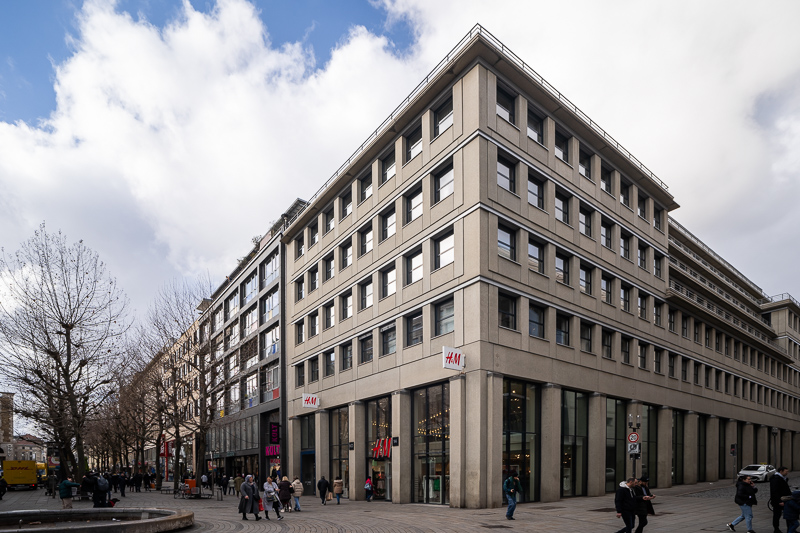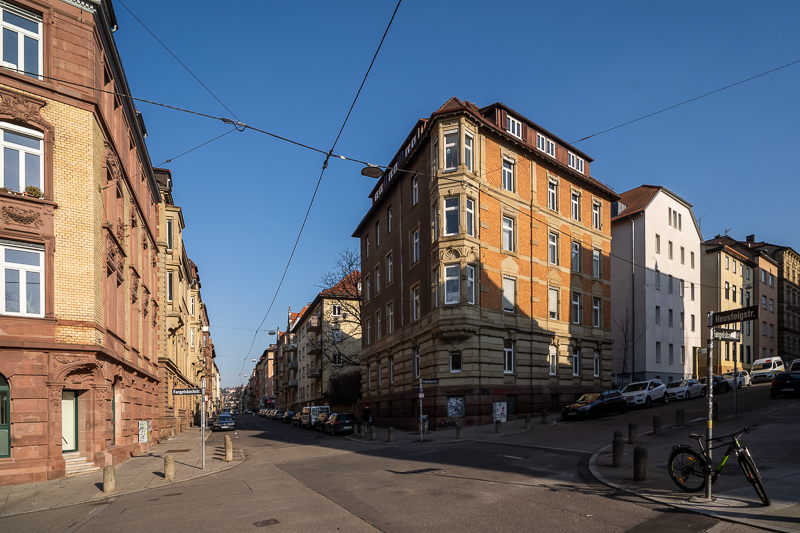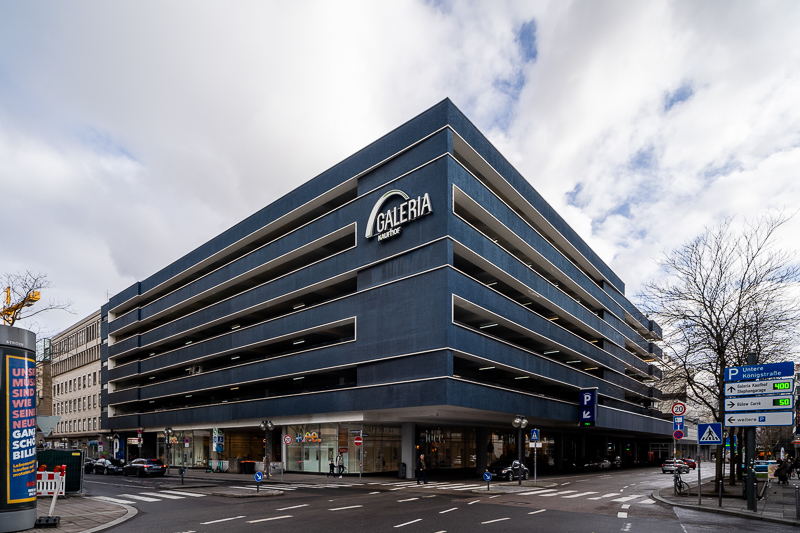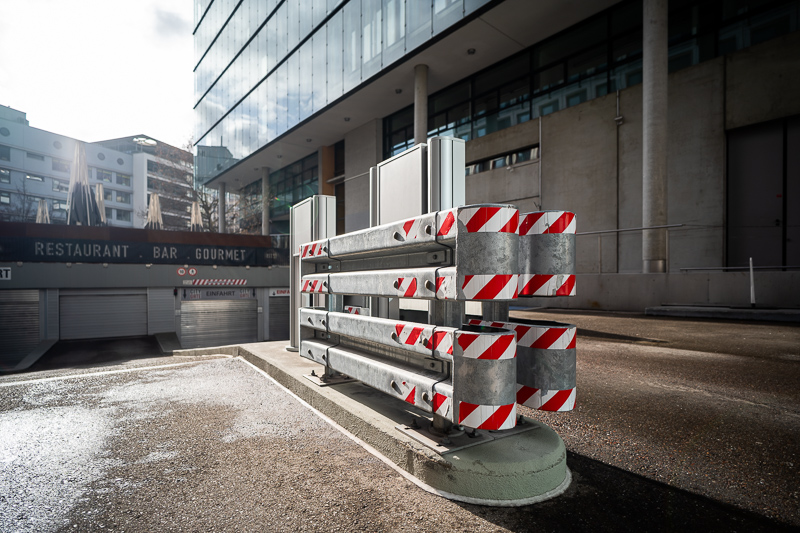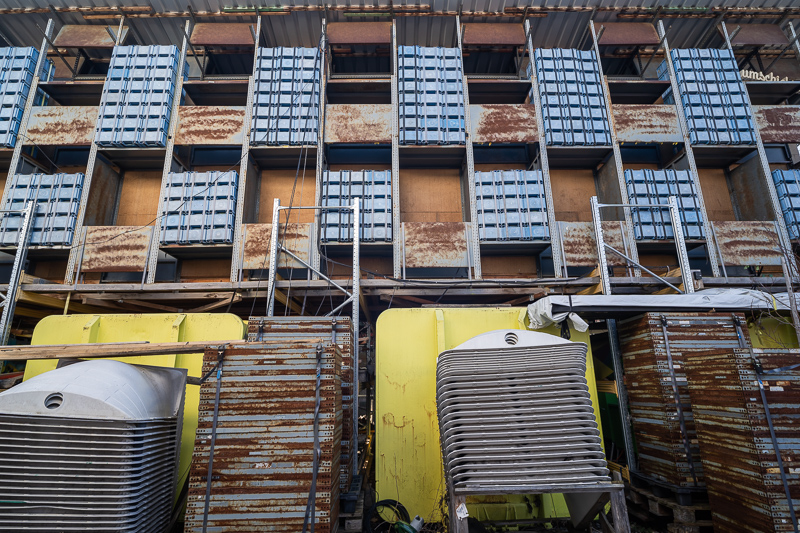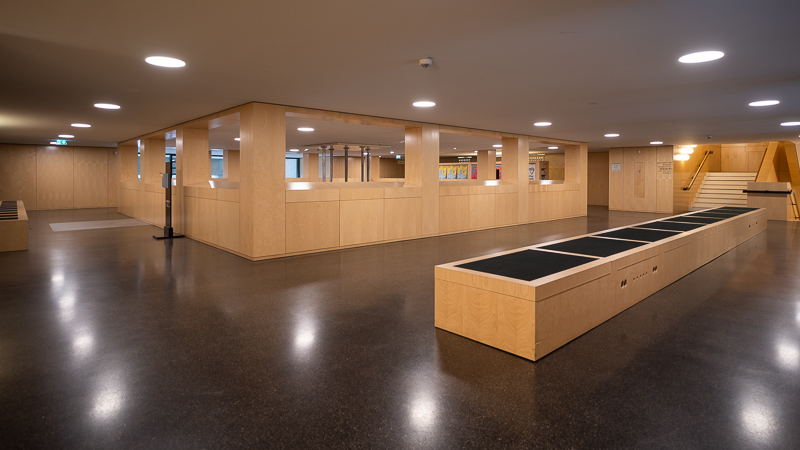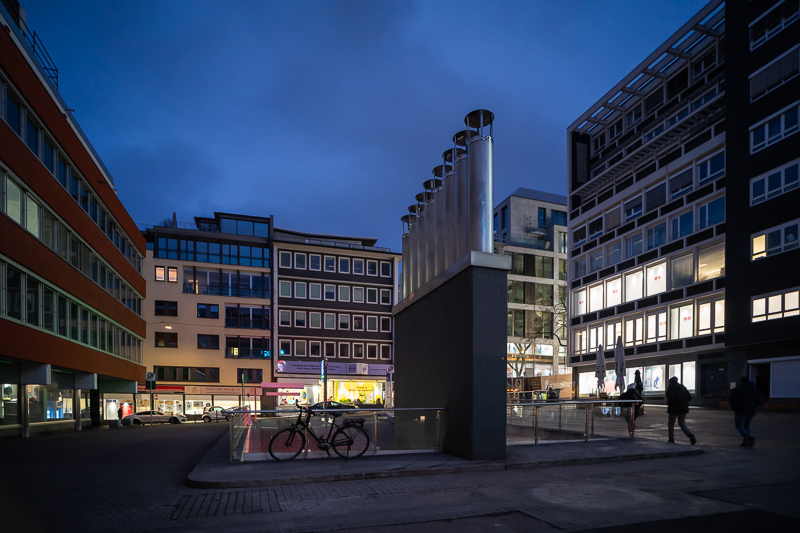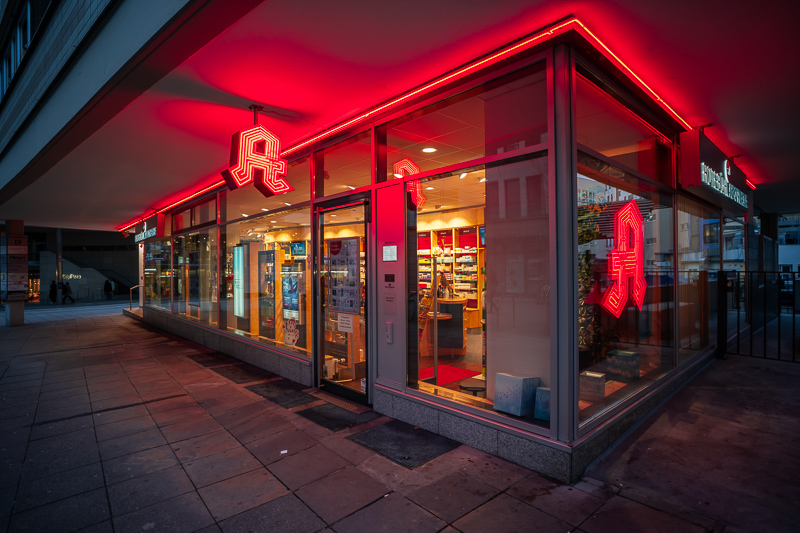 Most of the sample images in this review can be found in full resolution here.
Further Reading
You can also join our Discord server to discuss this review with the community.
Support Us
Did you find this article useful or just liked reading it? Treat us to a coffee!


via Paypal
The following two tabs change content below.
My name is Bastian and I am your expert here when it comes to ultra wide angle lenses, super fast portrait lenses (ranging from a 50mm f/0.95 to a 200mm f/1.8) and I also have reviewed way too many 35mm lenses. Don't ask me anything about macro or wildlife shooting though.