Introduction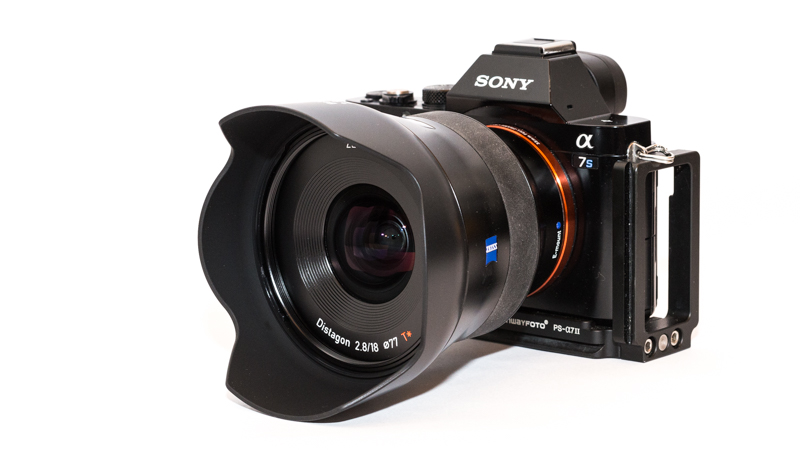 The Zeiss Batis 18mm 2.8 is the latest addition to Zeiss' line up of modern autofocus lenses and also the widest AF prime lens to date for Sony E-Mount. As many people (include me here) are now engaged in landscape astrophotography I am especially interested how the new Batis fares in this regard.
Last Update: Review finised, conclusion added, sample images added  (05/30/16)

Sample Images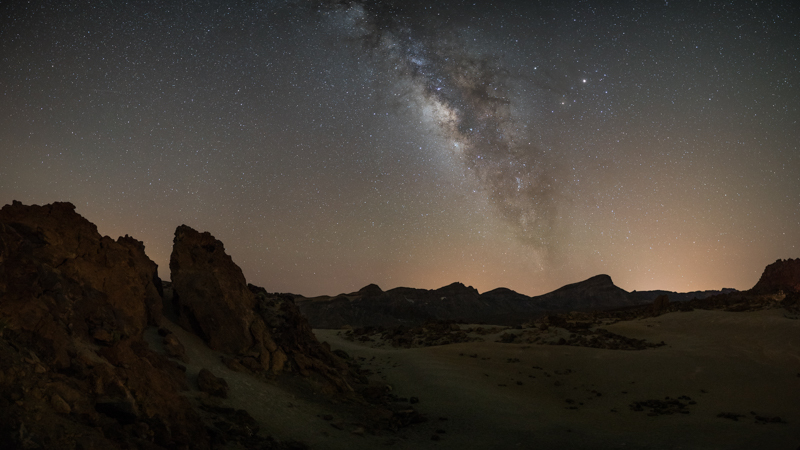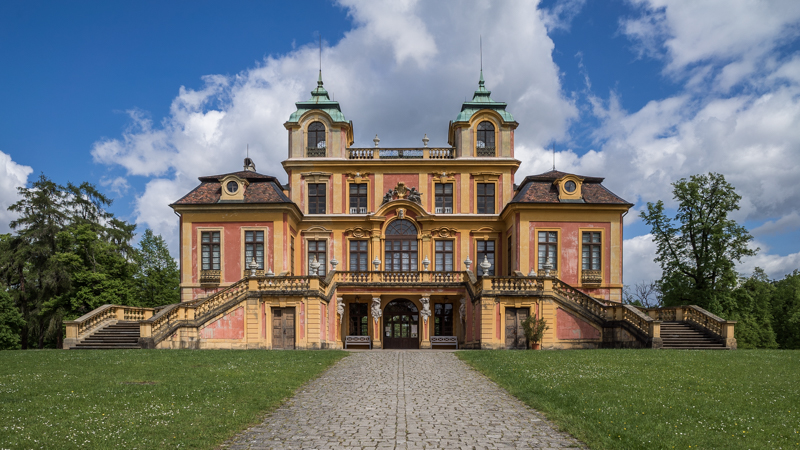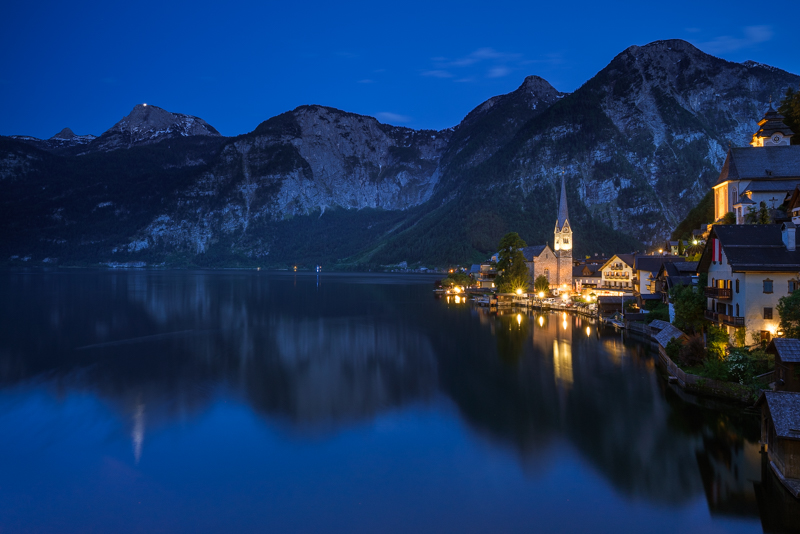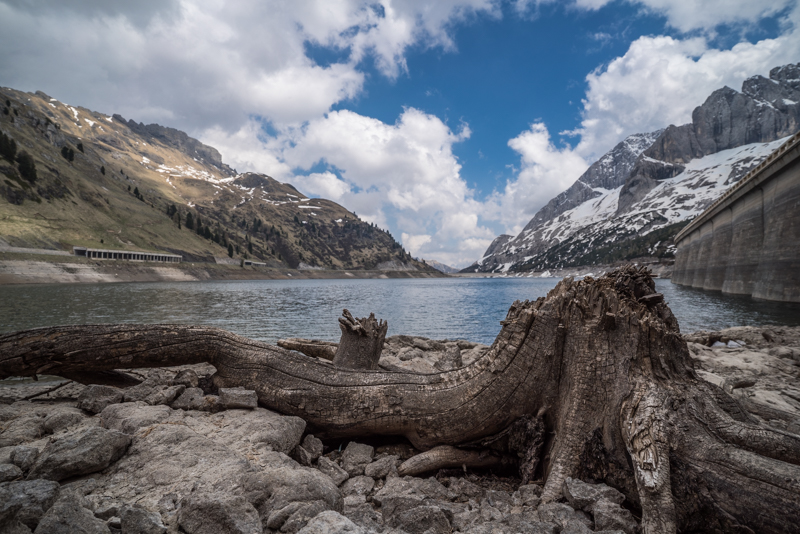 Specifications / Version History
This is the third lens of the Batis line up (the former two being the 25mm 2.0 and the 85mm 1.8) and to my knowledge the first 18mm lens by Zeiss with a maximum aperture of 2.8 (there has already been a 18mm 3.5 for (D)SLRs and a 18mm 4.0 for rangefinder cameras, though). According to Zeiss this lens has quite the complex optical design, as only two of the eleven elements are "normal" glass and the others are either aspherical, made from special glass, or both. It also has a floating elements design so I expect very good performance at close distances.
The Zeiss Batis 18mm 2.8 has the following specifications:
Diameter: 100 mm (with lens hood)
Field of view: 99° (diagonally)
Length:  80 mm
Weight: 330g
Filter Diameter: 77 mm
Number of Aperture Blades: 9 (rounded)
Elements/Groups: 11/10
Close Focusing Distance: 0.25 m
Maximum Magnification: 1:9.5
Mount: Sony-E
You may also have a look at Zeiss' official page.
You can get this lens on amazon.com | amazon.de | B&H | ebay.com | ebay.de (affiliate links) for 1499$/1499€ (new)
Disclosure
The Batis 18mm 2.8 E was kindly provided free of charge by Zeiss Germany for reviewing purpose for a duration of 4 weeks.
Handling / Build Quality
The Zeiss Batis 18mm 2.8 is a quite big (epsecially with the lens hood in position) albeit rather light lens. In the picture above I included the Voigtlander 15mm 4.5 E for a size comparison, which is significantly smaller but only 30g lighter.
The housing is made from metal (as it feels very similar to the A7s and is quite light I suspect the use of magnesium alloy) and dust and weatherproof according to Zeiss, but also attracts fingerprints quite easily.
The fly-by-wire focusing ring is rubberized and – as most FE-lenses – has a non linear coupling to the internal focus motor, which means turning the ring fast will result in greater movements than turning it slowly. I am not so fond of this and would prefer a linear coupling. The focusing ring also easily collects dust and dirt.
The rubber gasket is a little thinner than that on the Loxia 35mm 2.0.
The lens hood is made from plastic (one piece) and can also be mounted reversed for storing.
I rarely use autofocus for my landscape work and the A7s does not offer phase detect focusing as well, so I am certainly no expert in this regard, but during my brief testing of this feature the focusing was quite snappy and accurate.
OLED distance scale
As well as the former Batis lenses also the 18 mm is equipped with a digital distance scale. There are three settings: always on, always off and only on when in MF or DMF mode, the last one being the standard setting. The lens can also be set to show either feet or meters. Alongside the focusing distance there are also information on the closest and farthest distances with acceptable sharpness. In the picture above a focusing distance of 1.2 m is set and the area of acceaptable sharpness ranges from 1.2-0.26 = 0.94 m to 1.2+0.46 = 1.66 m.
I was very curious to find out how this works out in the field but after having used the lens for quite some time now I am a little disappointed because the lens pretends to show you exact values but simply doesn't in real use.

To show you what I mean I have prepared a small example here:

I have neither moved the camera nor the focus-target but only changed the focus setting. In the
"before" shot
the correct focus setting was chosen. The distance scale on the camera says 0.3 m and the display on the lens says 0.3 m +0.01 -0.00 (the target is a measured 0.25 m away from the camera sensor).
For the
"after" shot
I turned the focusing ring a bit towards infinity (as can be seen by the bar on the camera display), the target is clearly out of focus now but the camera display still shows a focusing distance of 0.3 m and the display on the lens says 0.3 m +0.01 -0.01.
What is giving me quite a headache here is this:
I have clearly and substantially changed the focusing distance but the values on the displays simply don't show me that.
The situation isn't that much better near infinity. The correct setting for infinity is at the turning point between XX.X m and infinity but
the focusing ring can still be turned way farther and you are focusing behind infinity then
, meaning nothing is in focus at all. Still the display on the lens will tell you infinity is sharp, which is not the case when having focused behind infinity, not even at f/11.
To me this matters, especially for astrophotography, but it may be no issue at all for you, as in case you solely rely on autofocus, you probably won't even notice this.
Vignetting and colorcast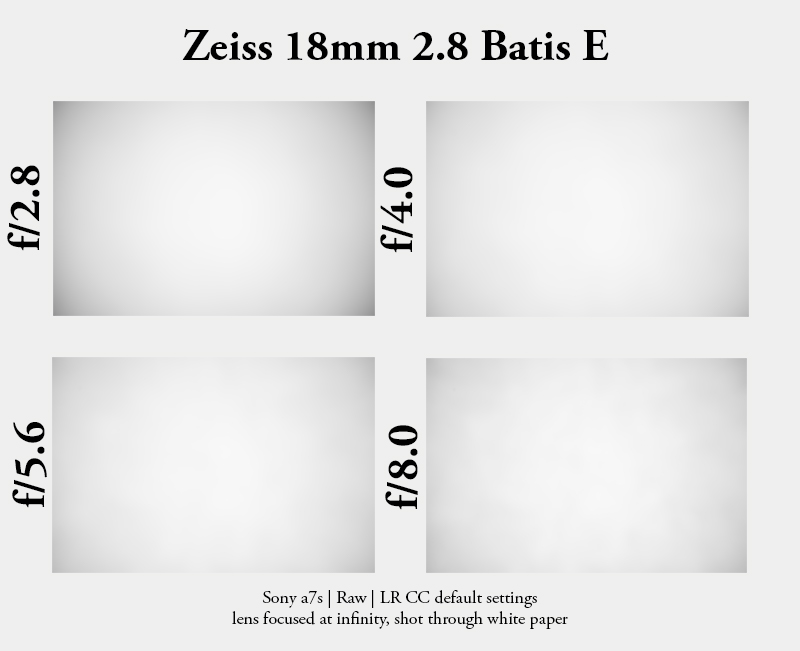 Wide open there is some visible vignetting in the extreme corners which according to my measurements is around 2.6 EV and stopped down to f/4.0 around 1.9 EV. Zeiss' data sheet shows only the values after the internal corrections which leads to only 1.4 EV wide open and around 0.8 EV by f/5.6. There is no Lightroom profile yet and color cast is unsuprisingly not an issue.
Sharpness
infinity


Sharpness across frame is very very good right from the maximum aperture. On the 12mp sensor I can see slightly reduced contrast in the extreme corners wide open, but otherwise simply excellent performance here. There is also no visible field curvature.
One thing to notice: in the compilation above I increased the exposure on the corner crops to make them comparable in terms of sharpness.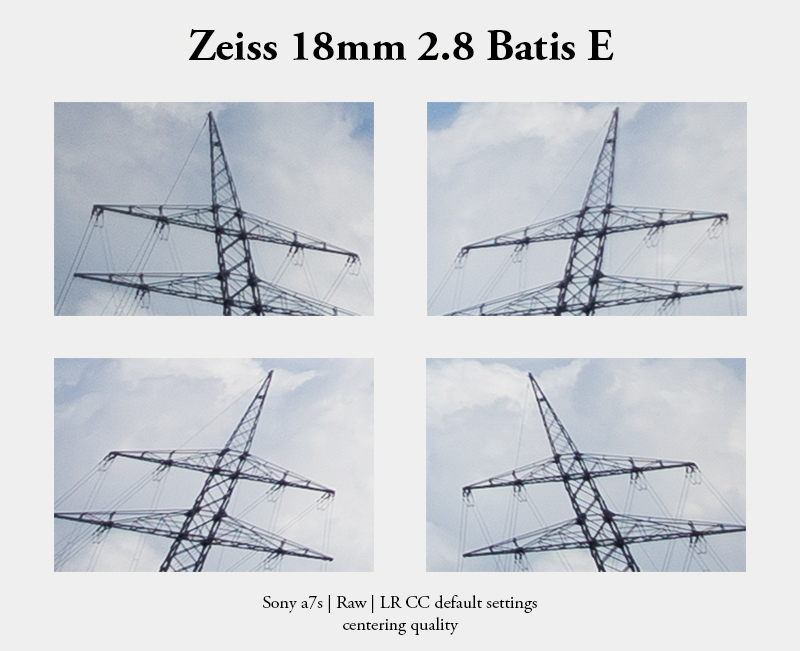 The centering quality of the review sample is very good, but I have to mention that another copy which Jannik from our team bought was visibly decentered.
close focus
Sharpness and contrast are unsuprisingly very good at close focus distances, even wide open. I already expected this because of the floating elements design. There is no softness and loss of contrast at closer distances seen in many of our reviews of older lenses.
Flare resistance
With the sun near the border or the corner of the frame it is possible to catch a rather unobstrusive red ghost and a little more obstrusive sickle shaped green ghost. The contrast seems to be not affected at all and stays on a very high level.
With the sun outside the frame the performance is excellent even without the lens hood.

Coma

According to Zeiss one of the main applications of this lens is astrophotography, so I was very curious about the coma performance, which is indeed very good to say the least. Wide open even the extreme corners only show a negligible amount of coma but things get very interesting when comparing the Batis to my two main astro lenses (see my corresponding astro-landscape flickr album), the Nikon AF-S 14-24mm 2.8G and the Nikon AF-S 20mm 1.8G: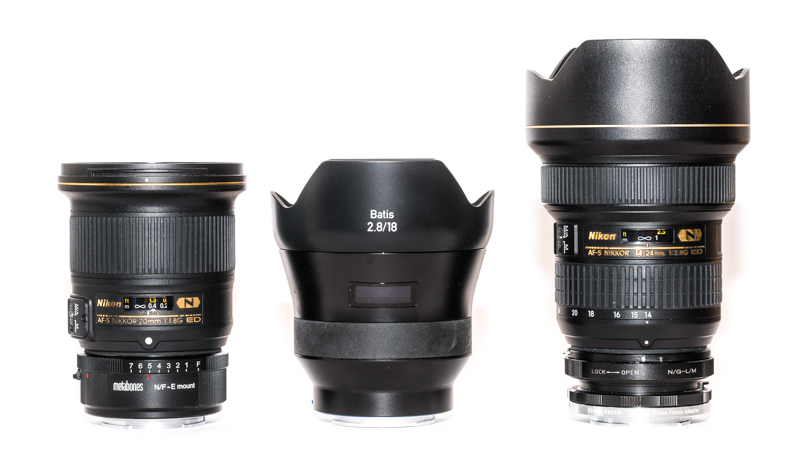 In this comparison the Batis 18mm 2.8 E is clearly the best showing the least coma. I will soon try taking some shots of the milky way with this lens and adding them to the samples section.

Both Nikon lenses were adapted using the metabones adapter. My finding is that even this expensive adapter does not have the same exact flange distance as a native Nikon camera which can have a negative influence on the optical qualities, especially on lenses with floating elements design (which is the case with the 20mm 1.8G). Nevertheless I long ago made a comparison between the A7s with the metabones adapter and the Nikon D800 and in terms of coma I didn't notice a visible difference with the 20mm 1.8G (corner sharpness wide open is better on the D800 though).
Use for astrophotography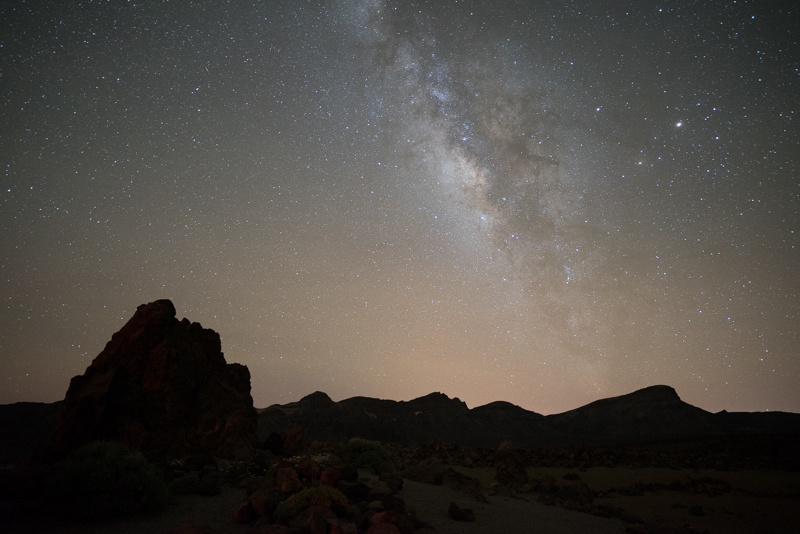 This lens is advertised by Zeiss as a lens well suited for astrophotography and after having tested coma and vignetting I also had high hopes for it. Luckily I had the opportunity to shoot the milkyway under quite good conditions and the lens proved to be an excellent performer here. Stars are a little more forgiving to coma than cityscapes and I couldn't find any traces of coma when shooting them at all. This is neither the widest (see Nikon 14-24mm 2.8G) nor the fastest (see Nikon 20mm 1.8G) lens for astrophotography but the sum of it's parts makes it one of the best choices for astrophotography available to date, not just for E-mount but in general.
Distortion
There is some barrel distortion (mustache  style) which can also be clearly visible in architectural shots (see full resolution example below). This will be corrected in newer firmware versions (I am still running 2.0) and to my experience this lens will probably be included with the next Lightroom update as well.
Bokeh
With the 18mm focal length and a maximum aperture of f/2.8 you have to be close to your subject to throw the background visibly out of focus. The bokeh is quite nice without harsh outlinings but the bokeh balls can show an onion ring structure due to the many aspherical elements, as can be seen in this 100% crop:
Take a look at the following example to see what the bokeh looks like with the subject farther away: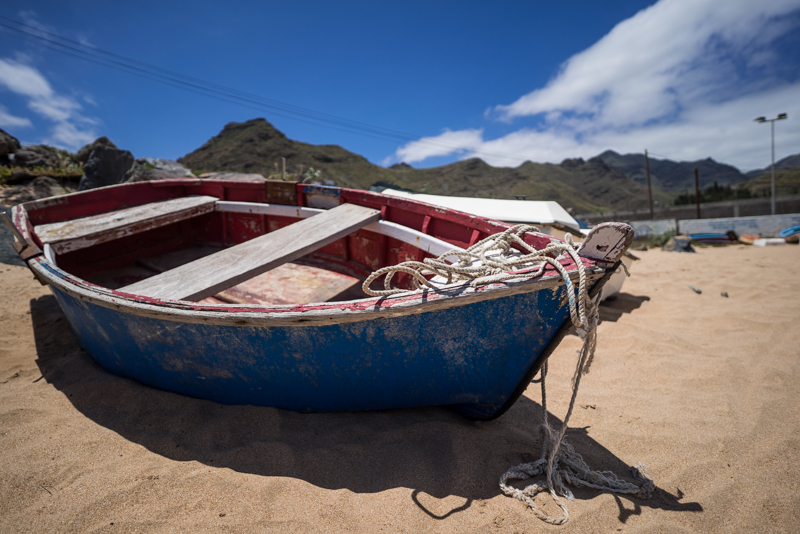 Sunstars

You probably know by now I prefer sunstars produced by straight aperture blades but putting this aside sunstars produced by the Batis 18mm stopped down are well defined and quite nice.
Chromatic aberrations
longitudinal
Only some slight traces of green and magenta outlining can be found, pretty good performance here.

lateral
There is an embedded profile when using Lightroom for correcting the lateral CA which cannot be turned off. So to show you what it looks like without the correction, I took some shots without electronic contact between lens and camera.
Sony A7s | Zeiss Batis 18mm 2.8 | f/4.0 | CA 100% crop without correction (before) / corrected with embedded profile (after), extreme corner
As there are only minor CA this is a very good performance for an ultra wide anlge lens. The remaining CA can easily be corrected in post, as can be seen above.
Alternatives
Zeiss Loxia Distagon T* 21mm 2.8:
We got asked a lot about this comparsion – so I will try to go a little bit into detail here – but nitpicking between the optical qualities of these two lenses is pretty much pointless as they are both excellent performers in almost every regard. Nevertheless, I think the Batis' coma correction is a little better while the Loxia has better flare resistance and nicer sunstars, but what should really drive your decision here are the focal length and handling differences.
A horizontal field of view of 90° (18mm) versus 81° (21mm) is quite a meaningful difference and here it mostly comes down to your preferences and the other lenses in your kit. You may get by with the 18mm being your widest lens and I could think of it nicely complementing an AF-kit for landscaping/archtitecture already consisting of the Sony 28mm 2.0 and Sony/Zeiss 55mm 1.8.
What really matters are the handling differences: the Batis is a designated AF-lens and pretty much meant to be used that way (I am not really fond of the fly by wire focusing ring and the OLED distance scale for manual focusing) while the Loxia is an all manual lens (when properly calibrated with hard infinity stop), which is also significantly smaller.
There is no simple "lens x is better than lens y" here, actually, there rarely ever is. Sorry. 
Nikon AF-S 20mm 1.8G:
You are of course loosing AF, Exif-data and 2mm but you also gain 4/3rds of a stop maximum aperture and more subject isolation. But the 20mm 1.8G also has higher vignetting, especially at infinity, and worse coma, so as of today, the Batis 18mm 2.8 would be my choice for astrophotography among lenses with a focal length of 18 to 21mm.
Sony/Zeiss FE 16-35mm 4.0 ZA:
This is your widest option with AF and OSS and of course more flexible in terms of focal lengths. In case you don't need the faster maximum aperture or the superior image quality of the Batis this may be a good choice for you.
Older manual SLR lenses:
There are many legacy 20mm and even some 18mm and 19mm lenses availabe. Some are quite cheap on the used market (Minolta MD 20mm 2.8 or Canon FD 20mm 2.8) while others are unbelievably expensive (Leica-R 19mm 2.8). You might start taking a look at our comparison between the Minolta and Canon 20mm 2.8. In case you are running on a tight budget this is where you should take a look.

Conclusion
good

coma correction

very good sharpness and contrast
already at maximum aperture
across the whole frame at all distances

sunstars

CA correction

average

price
vignetting
distortion
flare resistance

not good

manual focus experience
(in case you intend to use manual focus with this lens)
In case you took a look at the table above you probably know by now this is a very good lens with no real flaws.  The optics are great (at all distances and aperture values), the build quality ins't bad either and the coma correction is really outstanding. Because of the last point I was also really tempted to buy this lens but I didn't.
While the lens is really lightweight it is also quite big, especially with the lens hood, and I am not a fan of fly-by-wire focusing and the OLED distance scale.
Someone at Zeiss knew people would have different opinions on how the ideal lens feels and operates like and decided to settle for two different lines: Batis (lightweight but rather big, modern OLED display, AF, fly-by-wire-focusing, 9 rounded aperture blades) and Loxia (a little more solid (= heavier), all manual, smaller size, 10 straight aperture blades). In my opinion this was a really smart move.
I am more of a Loxia person. For my landscape work I mostly use manual focus and I highly value the smaller size, the smaller filter diameter and the 10-bladed aperture. But this does not mean the Batis 18mm 2.8 is a bad lens, it is actually a damn good one.
So, who is this lens for? Anyone, who looks for a very good, native ultra wide angle E-mount lens with AF, nice build quality and very good optical properties or simply one of the best lenses for landscape astro photography available to date. Of course this is no cheap lens and compared to the 16-35mm 4.0 you give up quite a bit of flexibility, so you better be sure this is the right focal length for you before buying one. Apart from this I have no reservations recommending this lens.
You can get this lens on amazon.com | amazon.de | B&H | ebay.com | ebay.de (affiliate links) for 1499$/1499€ (new)
Sample Images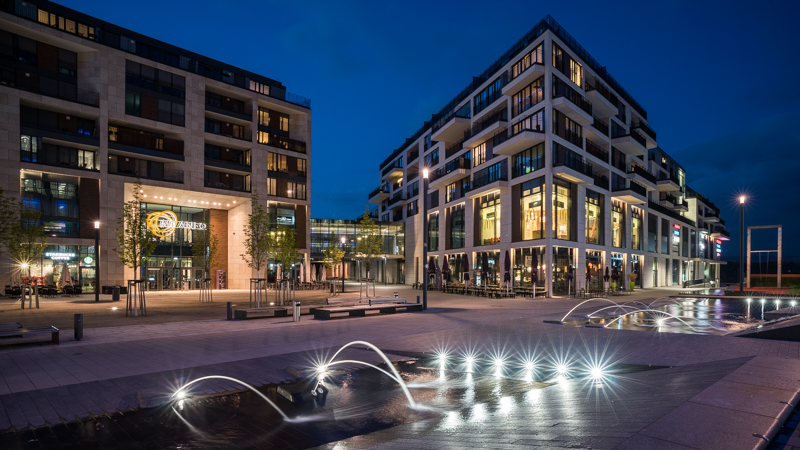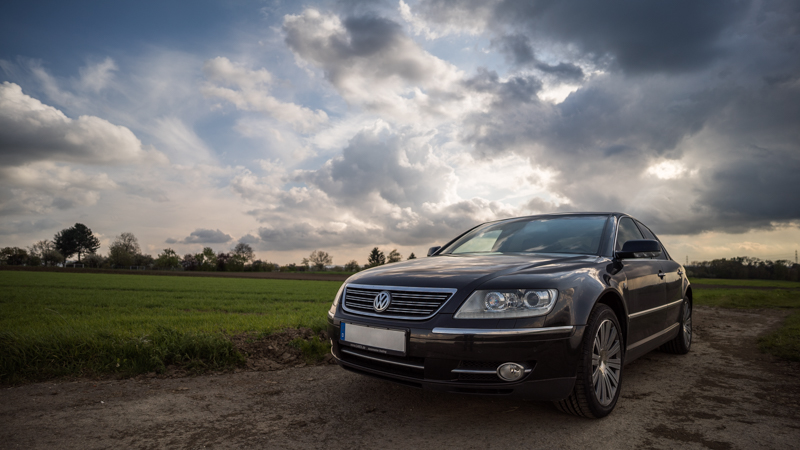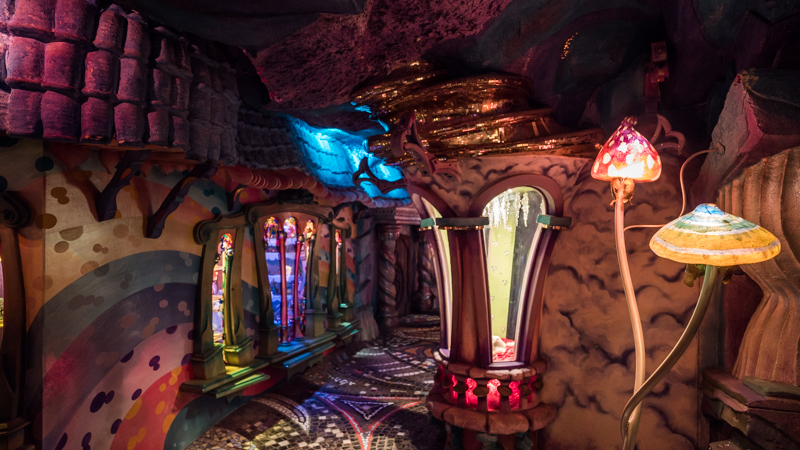 Further Reading
Support Us
Did you find this article useful or just liked reading it? Treat us to a coffee!


via Paypal
The following two tabs change content below.
My name is Bastian and I am your expert here when it comes to ultra wide angle lenses, super fast portrait lenses (ranging from a 50mm f/0.95 to a 200mm f/1.8) and I also have reviewed way too many 35mm lenses. Don't ask me anything about macro or wildlife shooting though.