Introduction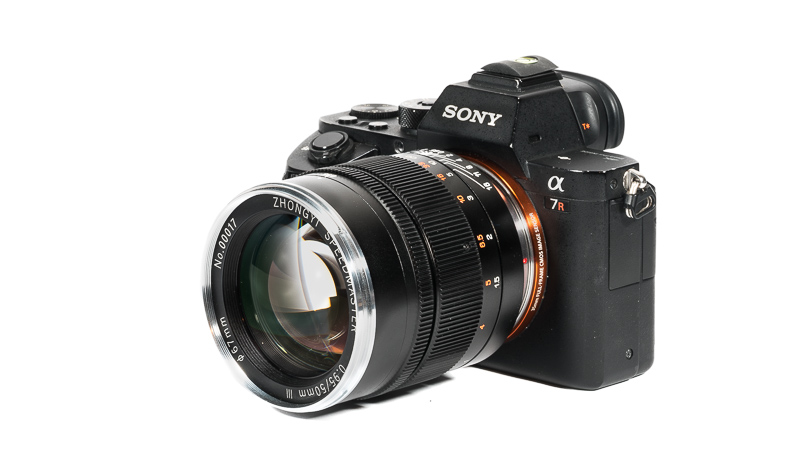 I am a big fan of the Zhong Yi Mitakon 50mm 0.95 II, but there was definitely room for improvement in some areas, so I was curious to find out if those have been addressed in this redesign. Luckily I got the chance to review one of the early production models, so let us find out if this is a worthy update!
Sample Images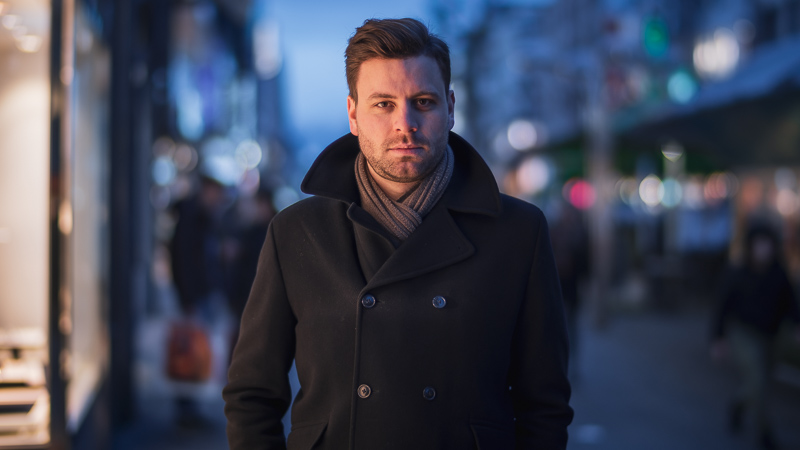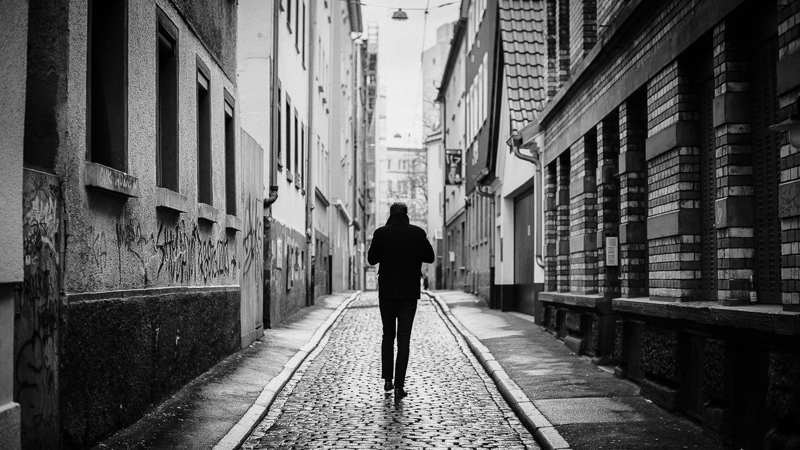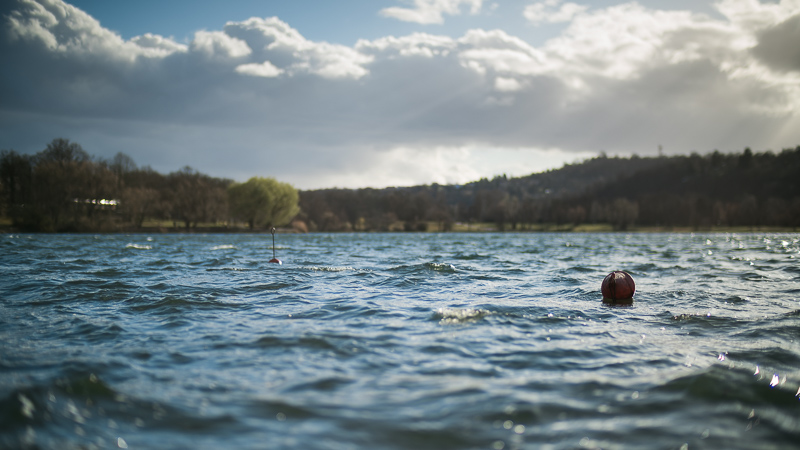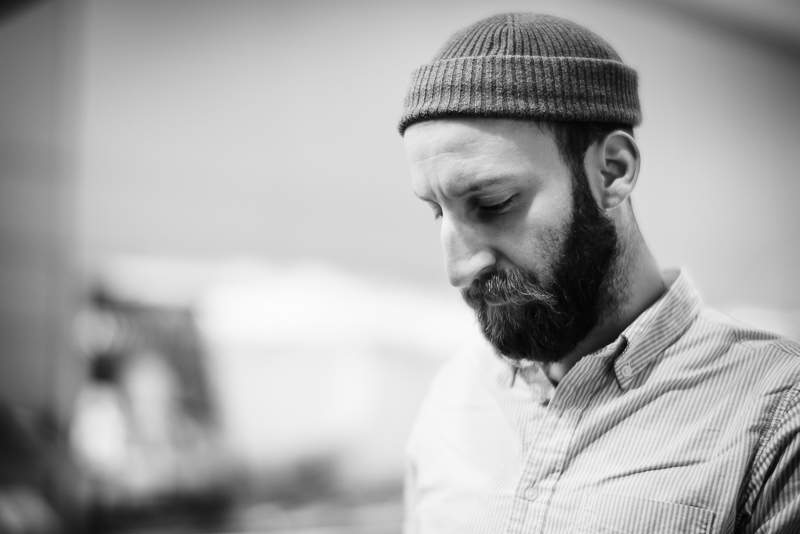 Most of the sample images in this review can be found in full resolution here.
0.95
The very fast maximum aperture is what sets this lens apart from most of the other 50mm lenses. I don't want to anticipate the conclusion right at the beginning, but if you don't want to use this lens at f/0.95 there are definitely smarter options available. I will therefore heavily concentrate on how this lens performs wide open, especially as a portrait lens.
Specifications / Version History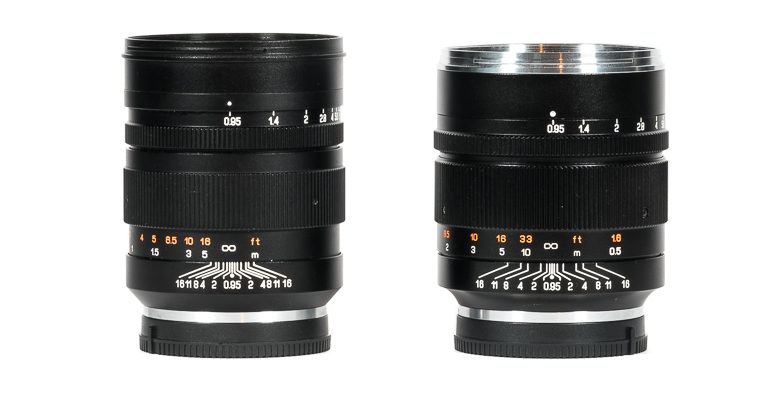 It may come as a surprise, but this is the third incarnation of this lens. The first one (58mm filter thread. introduced in 2014) was only shortly produced and very soon replaced by the 50mm 0.95 II "Dark Knight". At CP+ 2019 this improved Mark III model was introduced, it has the following specifications:
Diameter: 74mm
Field of view: 47° (diagonally)
Length: 85mm
Weight: 775g (without hood and caps)
Filter Diameter: 67 mm
Number of Aperture Blades: 11 (straight)
Elements/Groups: 10/7
Close Focusing Distance: 0.5 m
Maximum Magnification: 1:7.8 (measured)
Mount: Sony-E
buy from manufacturer's homepage | ebay.com | ebay.de | B&H (affiliate links) for 499$

Disclosure
The Zhong Yi Mitakon 50mm 0.95 III was kindly provided free of charge by the manufacturer for reviewing purpose. Unfortunately the first sample showed some onion ring structures in out of focus light sources which the manufacturer told me was only due to a faulty mold of the aspherical element. So I got a second review sample. For most parts of this review the first sample had been used.
The older version I am using in the comparisons I bought myself from the German retailer in 2015 and have been using it since.
Handling / Build Quality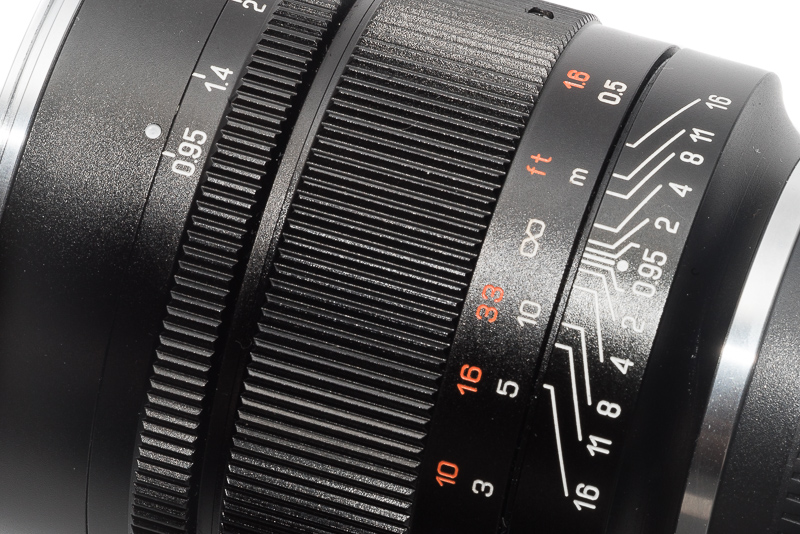 The lens is full of glass and the outer barrel is an all metal construction, therefore the lens feels very solid but also has quite some heft to it. The focus ring has a nice resistance and it takes about 300° from Infinity to 0.5 m. The focus throw is 120° from 0.5 to 0.7 m and 180° from 0.7 m to infinity.
The aperture ring is quite narrow and is clickless. I managed a few times to accidentally change the aperture because of that. It also is slightly wobbly and makes a scratchy noise.
There is also a very plasticky cheap hood included, which is slightly petal shaped and has felt on the inside. It sits a bit loose, as was already the case with the MK II version of this lens.
After I had been using the MK II version for some time the front barrel got a bit loose. I unscrewed the rear of the lens and tightened some internal screws, and it worked as new again. I read quite a few reports of similar issues.
Obviously I don't have any long term experiences with this review sample, I hope they improved on this.
Vignetting
light falloff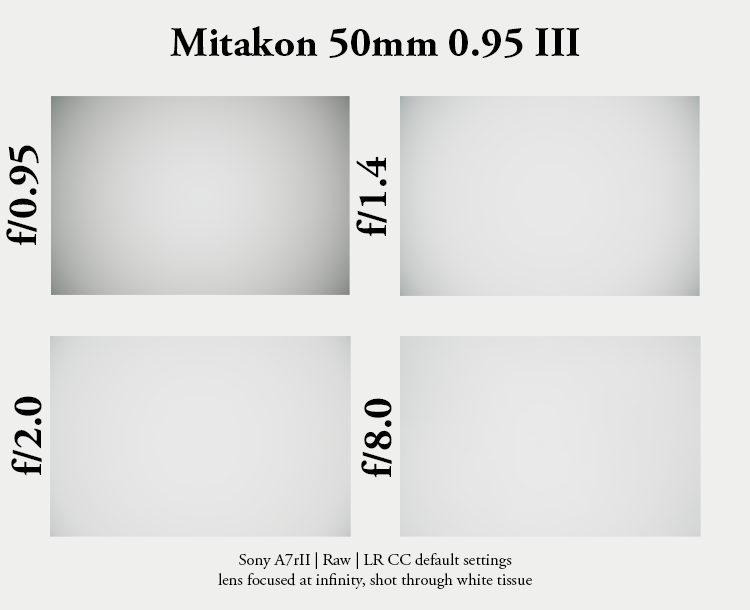 Wide open there is light falloff of roughly 2.1 EV, stopped down to f/1.4 this improves to 1.5 EV, stopped down to f/2.0 it is 1.0 EV and further improves to 0.6 EV at f/8.0. These values are slightly lower (better) compared to the competition in this class. You can correct this in Lightroom, but there is no profile yet.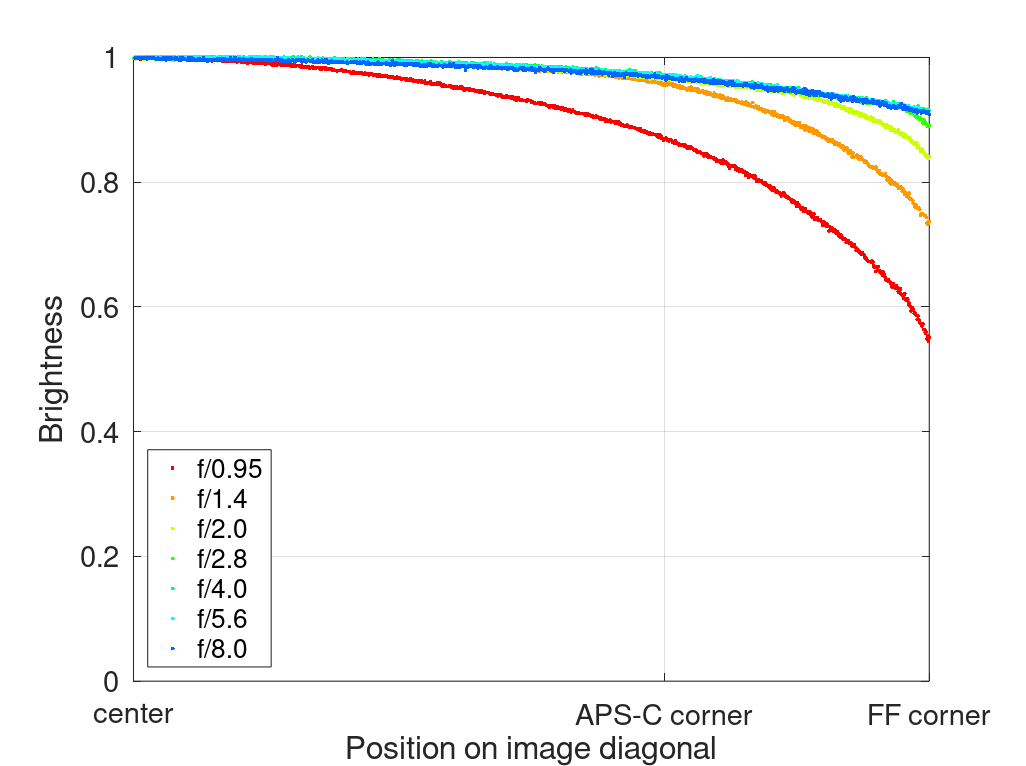 It is recommended to have a look at this article first to get an idea how this brightness graph works.
optical vignetting

Very fast lenses usually show a significant amount of optical vignetting. Without going too much into technical details optical vignetting leads to the truncation of light circles towards the borders of the frame.
In the center of the frame almost every lens will render a perfect circle, but only lenses with very low optical vignetting will keep this shape in the corners.
So in the following comparison we move from the center (left) to the extreme corner (right) and see how the shape of the light circle changes.
Optical vignetting at f/0.95 has been greatly improved compared to the MK II version of this lens. But you also see what the straight aperture blades do to the highlights when you stop down a bit.
This comparison was done at 0.8 m focus distance, you may get slightly different results at other distances.
Sharpness
infinity

Wide open center resolution is okay but there is certainly a bit of glow (spherical aberration). Performance improves steadily on stopping down, center starts to look really good at f/4.0, but for best midframe and corner sharpness you better stick to f/8.0.
This lens wouldn't be my first choice for landscape/architecture photography.
The lens exhibits a bit of field curvature, so focusing on the corners instead of the center will give slightly better results (~ 1 stop gain) there (see also Coma section where focus is on the corner).
Compared to: Zhong Yi Mitakon 50mm 0.95 II

The old one is significantly worse at f/0.95, but stopped down to f/8.0 might even have a slight edge in the corners.
Portrait distance
Neither infinity nor the minimum focus distance is where most will be using this lens, so I will talk about my experiences with this lens on a 42mp sensor in the field a bit. At head and shoulder portrait distance this lens seems to perform best wide open. If you go closer (head shot distance) the lens is noticeably softer wide open and I found it to look much nicer between f/1.4 and f/2.0.
If you go a bit further away (full body or environmental portrait) I found that a bit of facial detail gets lost when looking at the 42mp files at 100% magnification. So one should really consider the designated output size when using this lens wide open for these applications.
The old MK II lens shows a similar behaviour.
close (0.50 m, 1:7.8)

100% crops from center, A7rII, because of focus shift (see corresponding section) I refocused for every shot.
Similar to many other (especially fast) lenses without a floating elements design the performance wide open at the minimum focus distance ain't that great. At f/0.95 it is very soft, and the focal plane with the highest contrast is not the plane with the highest resolution, which also makes it harder to focus. Sadly it isn't much better at f/1.4.
When you stop down to f/2.0 the performance improves significantly and at f/2.8 it is really good.
Flare resistance
Sony A7rII, no crop
Flare resistance was pretty much the achilles heel of the Mk II version. I was really hoping for big improvements here.
Unfortunately flare resistance is still pretty bad. It may be slightly better than the old one, but not so much that it is a really meaningful difference.
From the comparison above you see that slightly stopped down it is much better compared to f/0.95, but at no aperture value it is great.
Also, no matter where you place the sun in the frame you will pretty much always find ghosts somewhere in the frame.
With a point light source near the corner of the frame most lenses struggle and this one is no exception: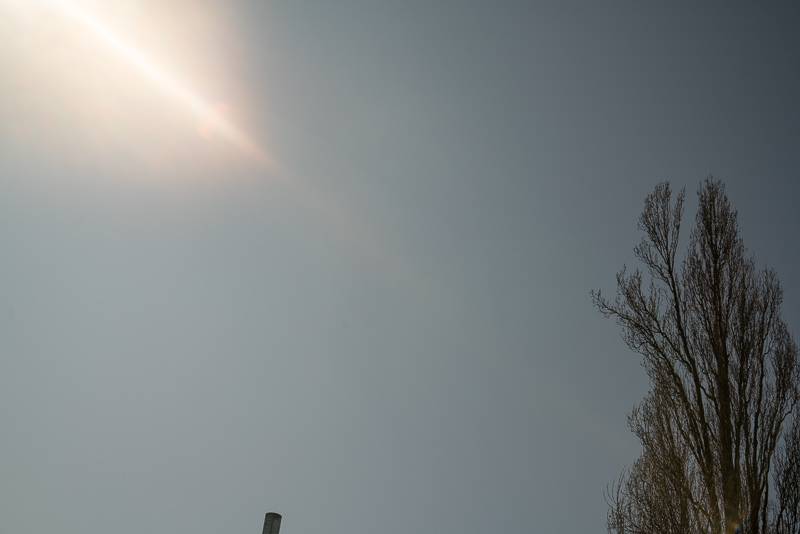 And also at night you will often see ghosting with stronger light sources inside and outside the frame:
If you need a fast 50mm lens with good flare resistance better have a look at the Voigtlander 50mm 1.2 Nokton.
Coma
As you have seen the corner resolution ain't that great so the rather bad performance in this category does not come as a surprise. It needs stopping down to f/2.8 for acceptable performance and to f/5.6 for a good one.
Also note that I focused on the corners for these shots, if you focus on the center the corners will look slightly worse.
You can also see that in the extreme corner there is a pretty abrupt drop in sharpness, something similar (but not to this extent) we have seen with the Voigtlander 40mm 1.2 Nokton E.
This is not a lens I would recommend for astrophotography at wider apertures.
100% crops from extreme corner, focused on corner, A7rII
Distortion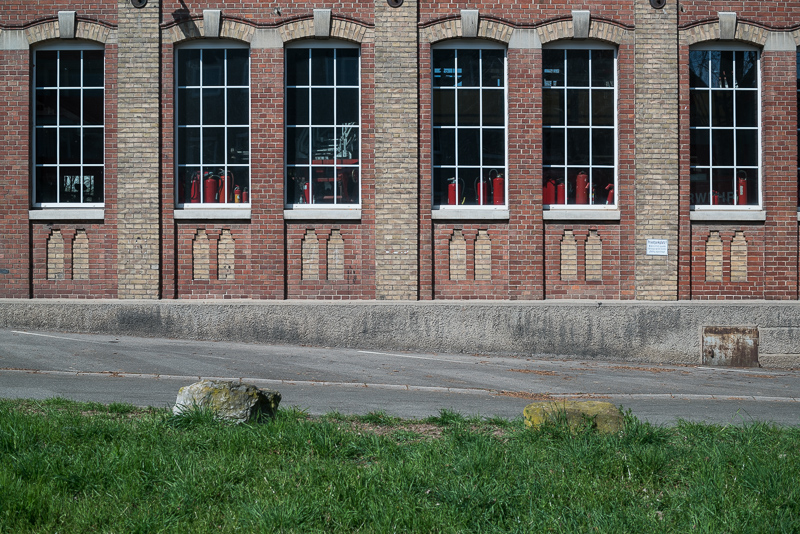 There is a tiny bit of barrel distortion. This is barely visible in real life pictures.
Bokeh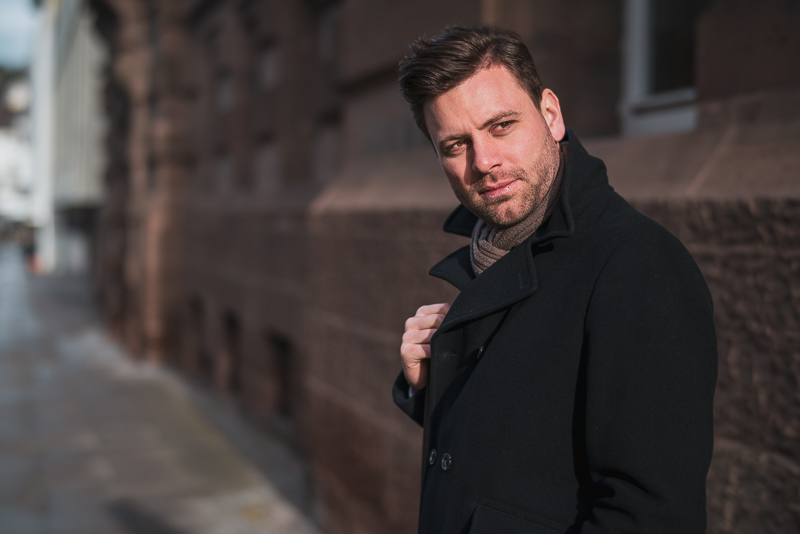 When talking about a 50mm f/0.95 lens the bokeh is the most important factor to me. I really liked the bokeh oft the old one so I was very curious to find out what they changed about it. Generally it is similar to the old lens – which is good news to me – but there are also a few notable differences.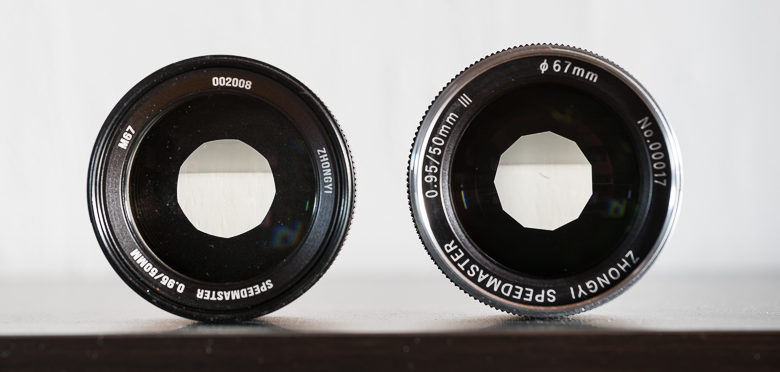 The most notable is that Zhong Yi decided to use 11 straight aperture blades instead of 9 rounded ones. This has huge (in my opinion negative) impact on stopped down bokeh as out of focus highlights will be rendered as 11 sided polygons instead of circles.
After I found out about this I told the manufacturer that this is a seriously bad idea for a portrait lens and I got told that for further production runs they consider changing back to rounded blades.

The MK II version, when used wide open, showed a slight tangential "light spill" on off center out of focus highlights, giving them a lemon shape. The situation has been improved, but the light spill is still there close to the corners.
The first sample of this new lens showed some strange circles in out of focus highlights: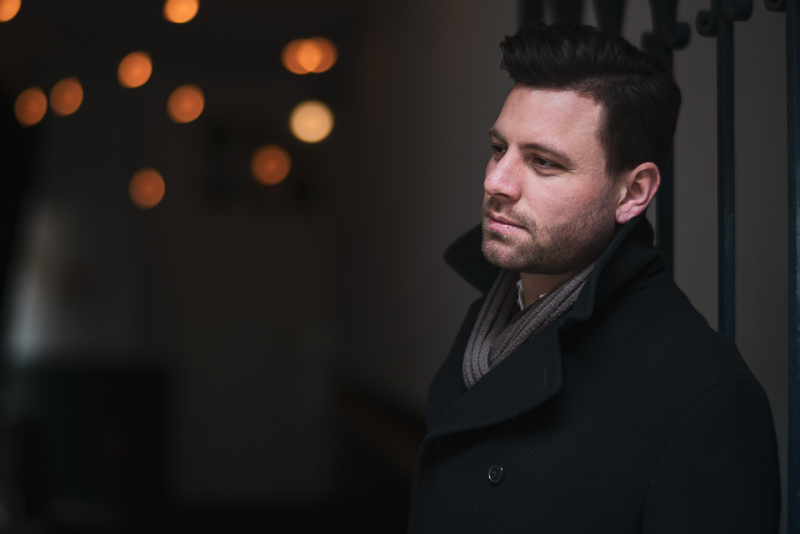 The manufacturer told me this must be an isolated case due to a faulty mold of one of the elements and send me a second sample without that issue:
If you get one of these lenses it might still be a good idea to check for onion rings within the return period.
Closer to the corners and borders the highlights in the background also take on interesting shapes at f/0.95: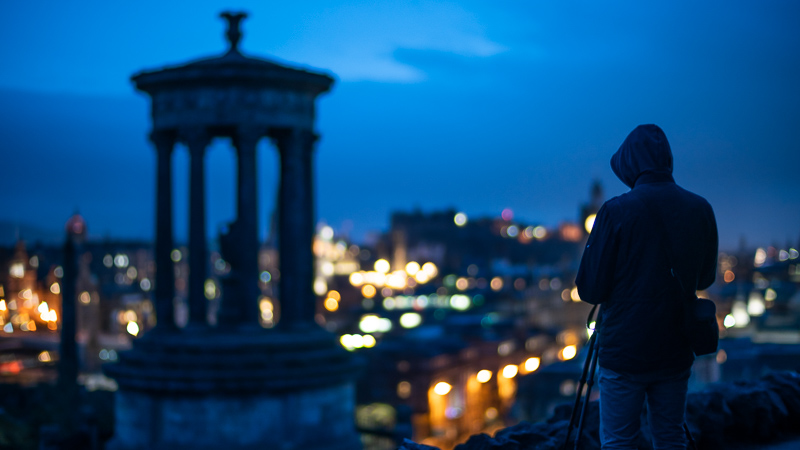 While the bokeh is quite similar in the center, the new version does show more and even smoother bokeh off center.
The 50mm lens with the smoothest bokeh just got better, but only if the straight aperture blades do not bother you and if my 1st one with the onion ring structures was just an isolated case (which I can neither prove nor disprove at this point).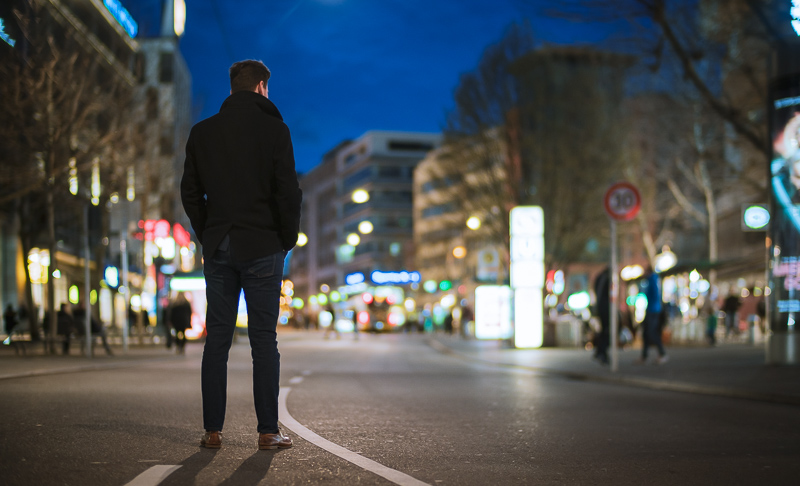 Sunstars
This lens features 11 straight aperture blades which so far I haven't seen on any other lens. The sunstars are quite okay between f/2.8 and f/8.0, but because the light is distributed over 22 rays they are not as obvious and so around some light sources this lens won't show any at all while other lenses do: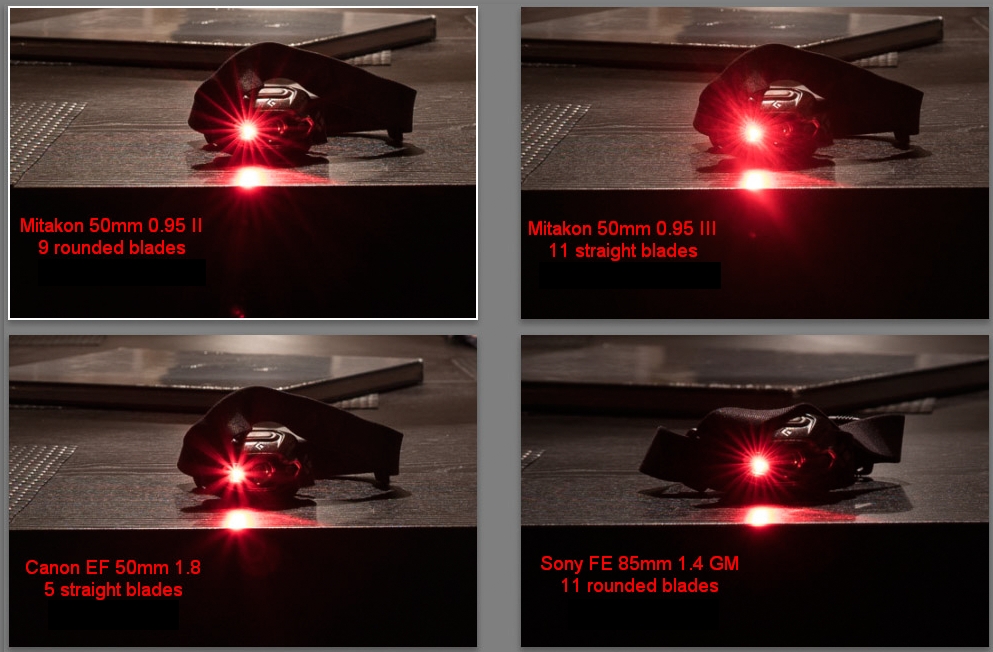 In the following crops you can also see the noticeable spherical aberration between f/0.95 and f/2.8 in these shots. If you want to know more about sunstar rendering of different lenses have a look at this article.
100% crops from center, A7rII
Chromatic aberration
lateral
100% crops from extreme corner, A7rII
There are some lateral CA visible that are easily corrected either in camera (for Jpegs) or in a raw developer like Lightroom by one click.
longitudinal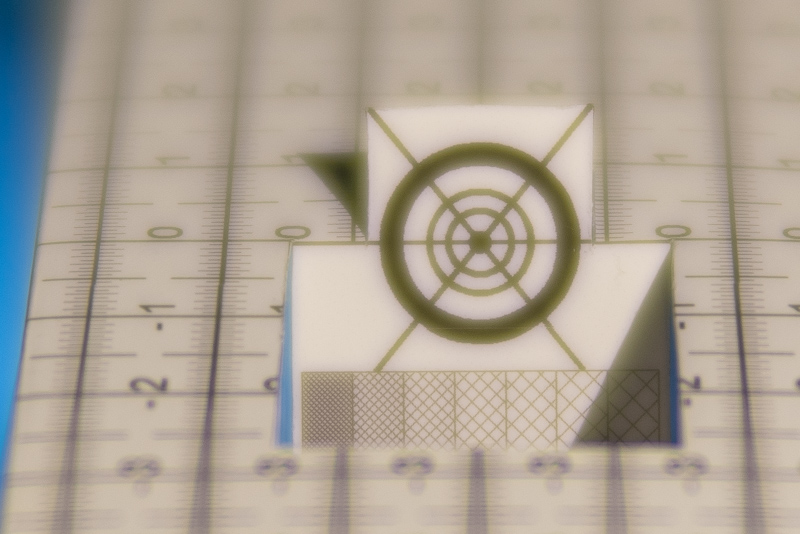 In close up scenarios the loCA are barely visible due to the very strong spherical aberration. When you focus on something further away the loCA can be quite obvious though.
Sony A7rII | f/0.95 | 50% crops
Similar to the MK II lens (or lenses like the Canon FD 85mm 1.2) longitudinal CA (loCA) are very pronounced wide open. Unlike lateral CA these are not that easily and losslessly corrected. In this rather extreme example I tried to correct it in Lightroom, which worked reasonably well, but this will nt be the case in every picture. The loCA mostly goes away on stopping down to f/2.8.
Focus shift
50% crops, A7rII
As you have already seen in the sharpness close section the performance between f/0.95 and f/1.4 in close up scenarios is pretty bad, so it is somewhat hard to detect focus shift.
It looks like the depth of field mostly extends to the back between f/1.4 and f/2.0, but refocusing does not really give better results. From f/2.8 onwards there is barely any influence of focus shift visible.
Alternatives
Zhong Yi Mitakon 50mm 0.95 II:
Bokeh has been improved (off center), sharpness has been improved (especially at infinity) and flare resistance has been slightly improved while the price is still the same. If it just wasn't for those straight aperture blades…
Voigtlander 50mm 1.2 Nokton E:
The review of the E-mount version will be published soon.
If you are not after that super smooth bokeh at f/0.95 this Voigtlander is the better lens. Have a look at my review of the Voigtlander M-mount version to see a few bokeh comparisons to the 50mm 0.95 MK II, the difference is there and noticeable. But that smoother bokeh comes at a high price considering what you are giving up in terms of size/weight, resolution/contrast and especially flare resistance.
7artisans 50mm 1.1:
The rendering of this lens is very different, as it shows harsh bokeh with lots of outlining between f/1.1 and f/1.4 while the lens reviewed here is designed to show smooth bokeh already at f/0.95.
Voigtlander 40mm 1.2 Nokton E:
For portraiture work I prefer the aforementioned lenses, but maybe you prefer the 40mm focal length, in that case you should have a look at this one.
Sony/Zeiss 50mm 1.4 ZA:
If you want a combination of smooth boken rendering and AF this is your best bet. Haven't used it personally yet.
Olympus OM Zuiko 50mm 1.2:
A much cheaper 50mm f/1.2 from 35 years ago with less smooth bokeh rendering.
Conclusion
good

f/0.95

bokeh

good center sharpness already wide open (not at minimum focus distance)

correction of lateral CA

distortion

vignetting

average

correction of longitudinal CA
sunstars
build quality and handling
size

not good

flare resistance

coma correction

weight

sharpness at minimum focus distance (below f/2.8)
When I got word Zhong Yi was working on an improved MK III version I was contemplating what improvements I would like to see. To be honest: if they had just significantly improved the flare resistance I would have been happy and probably bought the new lens.
Zhong Yi changed a few more things though, and not all I can see as an improvement. The flare resistance has been improved, but not enough to turn an otherweise unuseable shot into a useable one. You really have to watch out for point light sources, at day and night.
The biggest improvement is sharpness at f/0.95 at infinity. But due to huge coma this is not a lens for wide open astrophotography, so this improvement is not giving me much.
A longer focus throw is also nice to have, but most of it is in the 50-70 cm range, where I rarely see myself using this lens.
That they managed to further improve the bokeh – and especially tame mechanical vignetting a bit while keeping the same size – was a very pleasant and unexpected surprise.
But I am not a fan of those 11 straight aperture blades. They yield edgy bokeh even slightly stopped down and at the same time rather bad sunstars. Simply a very bad design decision.
But looking at my pictures taken with the old lens, all that I have published were taken at the maximum aperture of f/0.95 where this is not an issue, so for the typical usage scenarios this may actually not be that bothersome.
So my conclusion:
Except for the 11 straight aperture blades the MK III is the better lens compared to the MK II.
Only if you intend to often used it slightly stopped down (e.g. for portraits of a couple) in scenarios were the edgy bokeh will be easily visible (e.g. in a city at night) it may be a better idea to try getting one of the old ones on the used market, just make sure mechanics are working properly before you buy.
One thing is true for both lenses: they give a certain look that is very hard to replicate when using other lenses. This is what I like them for. This is why I still own the MK II version (the first E-mount lens I bought).
buy from manufacturer's homepage | ebay.com | ebay.de | B&H (affiliate links) for 499$
Sample Images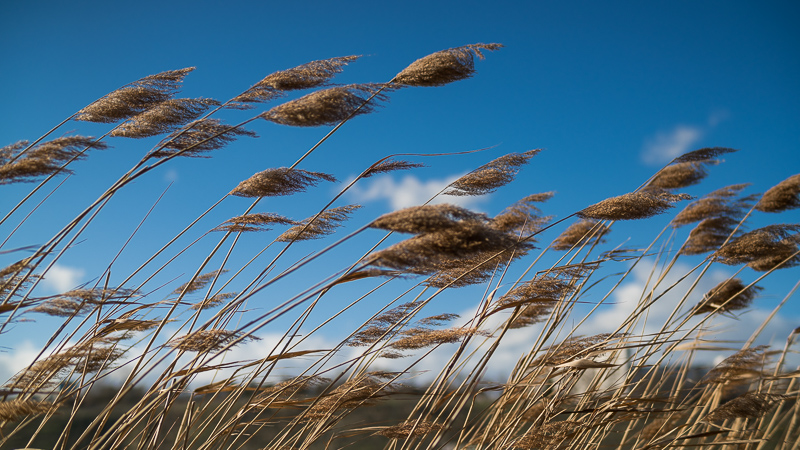 Most of the sample images in this review can be found in full resolution here.
Further Reading
Support Us
Did you find this article useful or just liked reading it? Treat us to a coffee!


via Paypal
The following two tabs change content below.
My name is Bastian and I am your expert here when it comes to ultra wide angle lenses, super fast portrait lenses (ranging from a 50mm f/0.95 to a 200mm f/1.8) and I also have reviewed way too many 35mm lenses. Don't ask me anything about macro or wildlife shooting though.