Contax Vario-Sonnar 4.5-5.6/100-300 mounted on my Sony A7III via Novoflex NEX/CONT* adapter and with Novoflex ASTAT-NEX* tripod collar.
The Contax Zeiss 4.5-5.6/100-300 T* MM is a telephoto lens that hit the market in the mid 1990's. It was also one of the last lenses that were designed for the Contax/Yashica mount. It is rare because it was very expensive in a time when autofocus telephoto lenses were already available. Lets have a closer look at this exotic legend.
Sample Images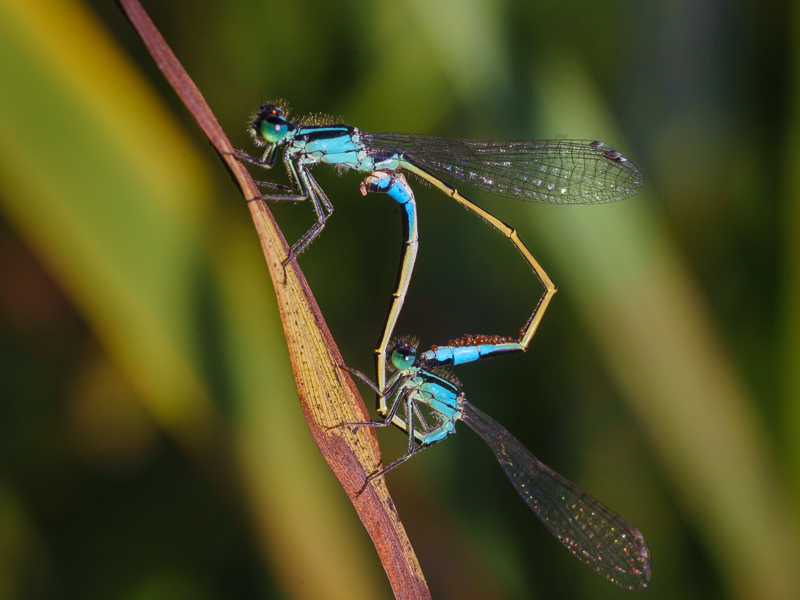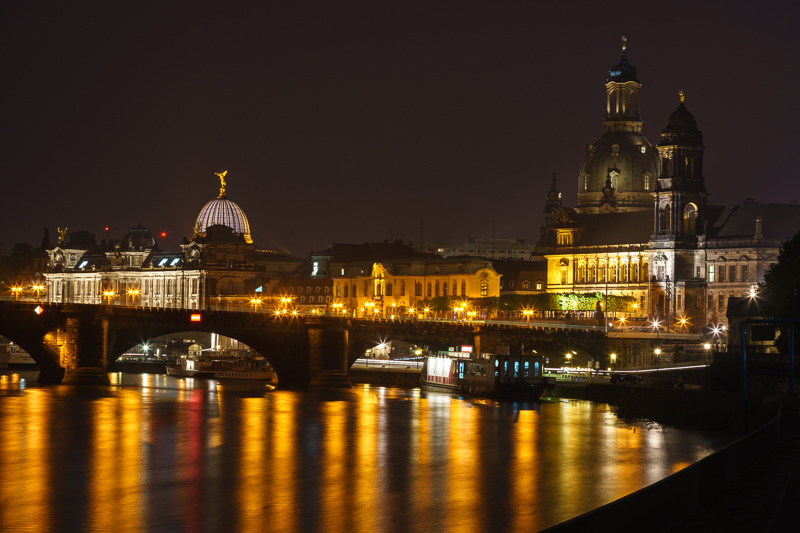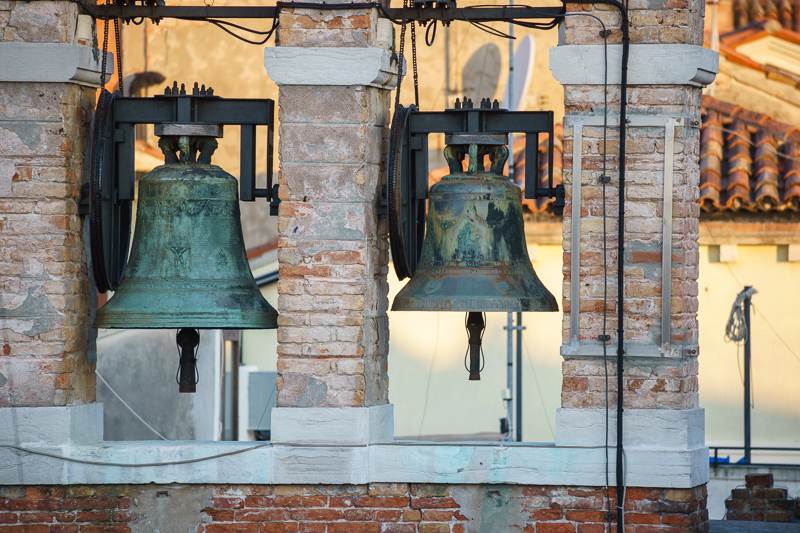 Specifications
The Contax Zeiss Vario-Sonnar 4.5-5.6/100-300 T* has the following specifications:
Diameter: 70 mm
Field of view: 56° (diagonally)
Length: 143 mm (10mm, infinity focus)
Weight: 925g
Filter Diameter: 67 mm
Number of Aperture Blades: 8 (slighly rounded)
Elements/Groups: 12/7
Close Focusing Distance: 1.5 m (100-300mm)
Maximum Magnification: 1:3.3
Mount: Sony-E
Build Quality / Handling
The build quality of the Contax 100-300 is great. The lens is made out of metal and the focus/aperutre rings are rubberized but not sticky. After all the years of use, the lens still looks great. All markings are engraved. The aperture ring has full stops and the clicks feel just right. My sample of the lens shows a low amount of zoom creeping when pointed directly down. Not an issue in normal positions.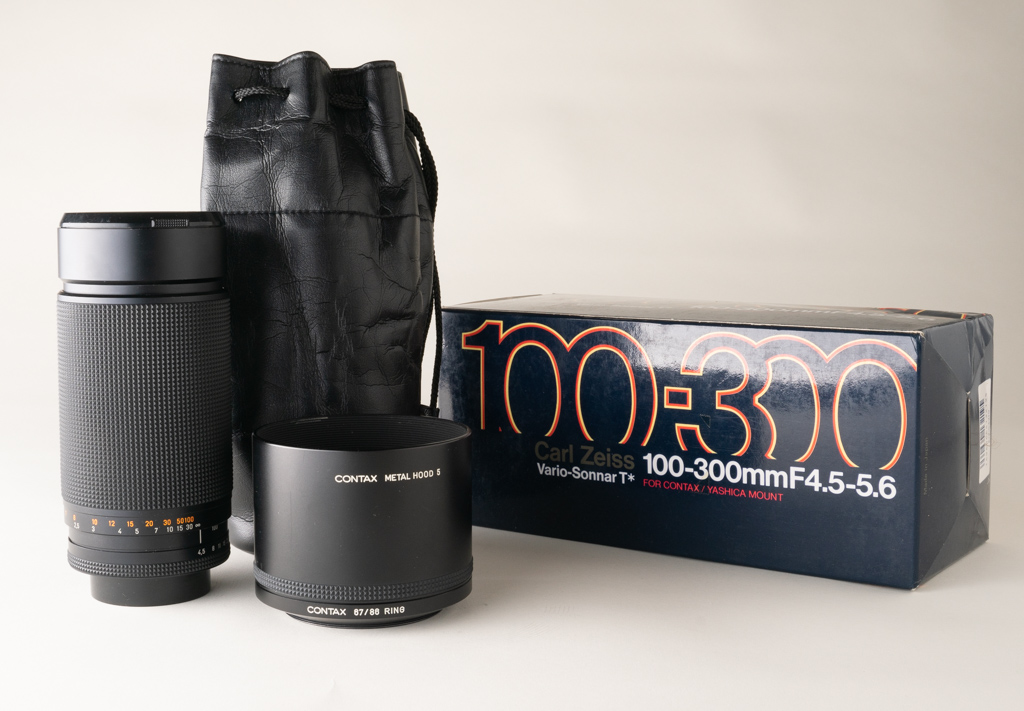 There was a lens hood available by Contax that consisted out of two parts: Contax 67/86 Ring and Contax Metal Hood 5. The lens was shipped with a nice leather lens pouch that still looks good.
The handling of the lens can be a bit complicated though. MF at 300mm can be a challenge by itself but a tele zoom lens is even more tricky. The stabilizer needs to be adjusted manually, you have to take care of that all the time. This is not an issue for landscape photography though.
The front element rotates which makes the use of circular polarizers more complicated.
The lens is compact (70mm diameter, 143-210mm length) but quite heavy. I prefer to use the lens with a Novoflex NEX/CONT* adapter and with a Novoflex ASTAT-NEX* tripod collar.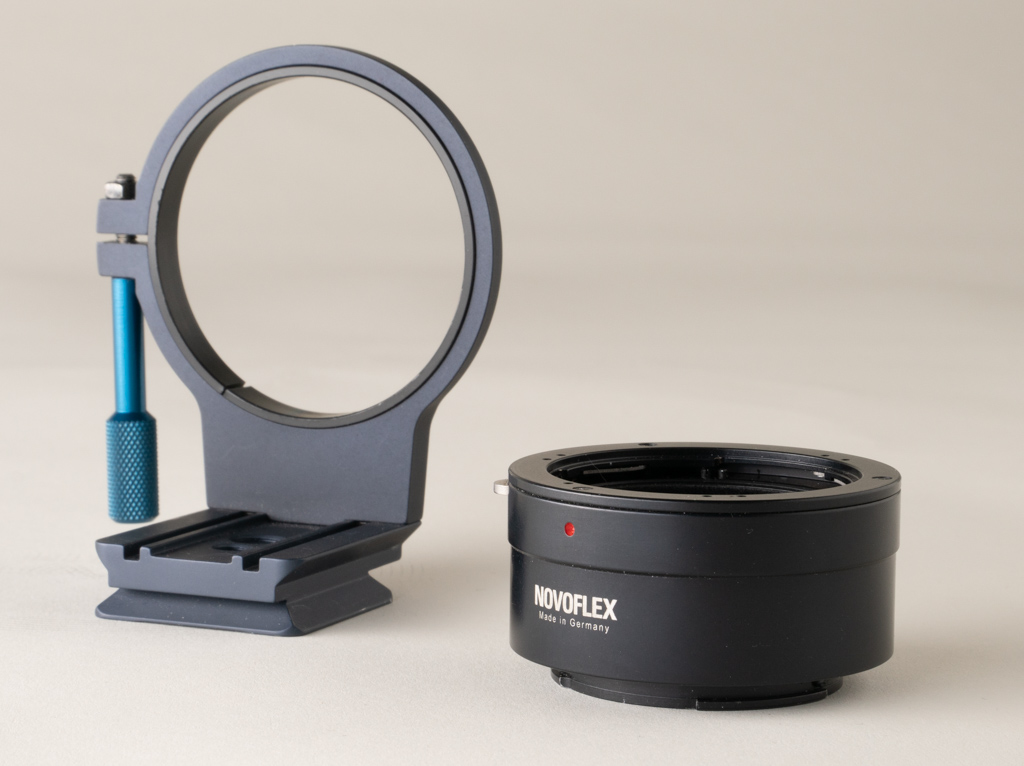 The lens is known for having problems with developing haze in the rear group. The used cement gets damaged in some cases over time, it is easily visible when you look against bright light. More information. This review sample was not affected by that.
This lens is not officially compatible with the Zeiss Mutar teleconverters. I used a Mutar-II with it and it was possible at the long end of the lens. If you mount it at short focal lengths or zoom to shorter focal lengths, it will hit the rear element. Therefore, you need to be very careful if you consider this. Optically, this is also no option to rave about. Sharpness drops significantly and spherical aberration becomes visible as well.
Sharpness
infinity
100mm:
f4.5: Center is very good, midframe has low contrast, corner is good
f5.6: Center peaks, midframe and corner contrast improves
f8: Best aperture for overall image quality
f11: Diffraction starts to degrade IQ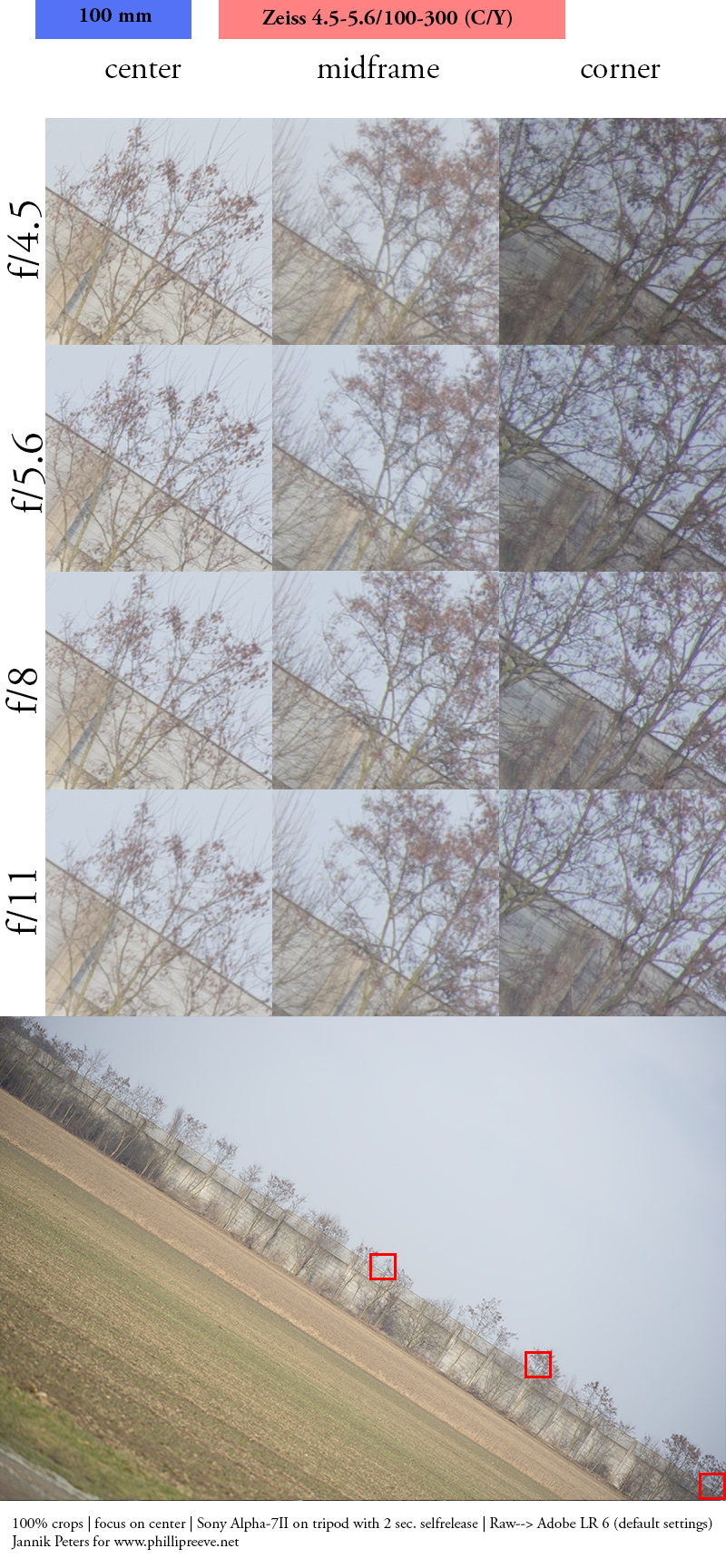 135mm:
Same behavior as 100mm.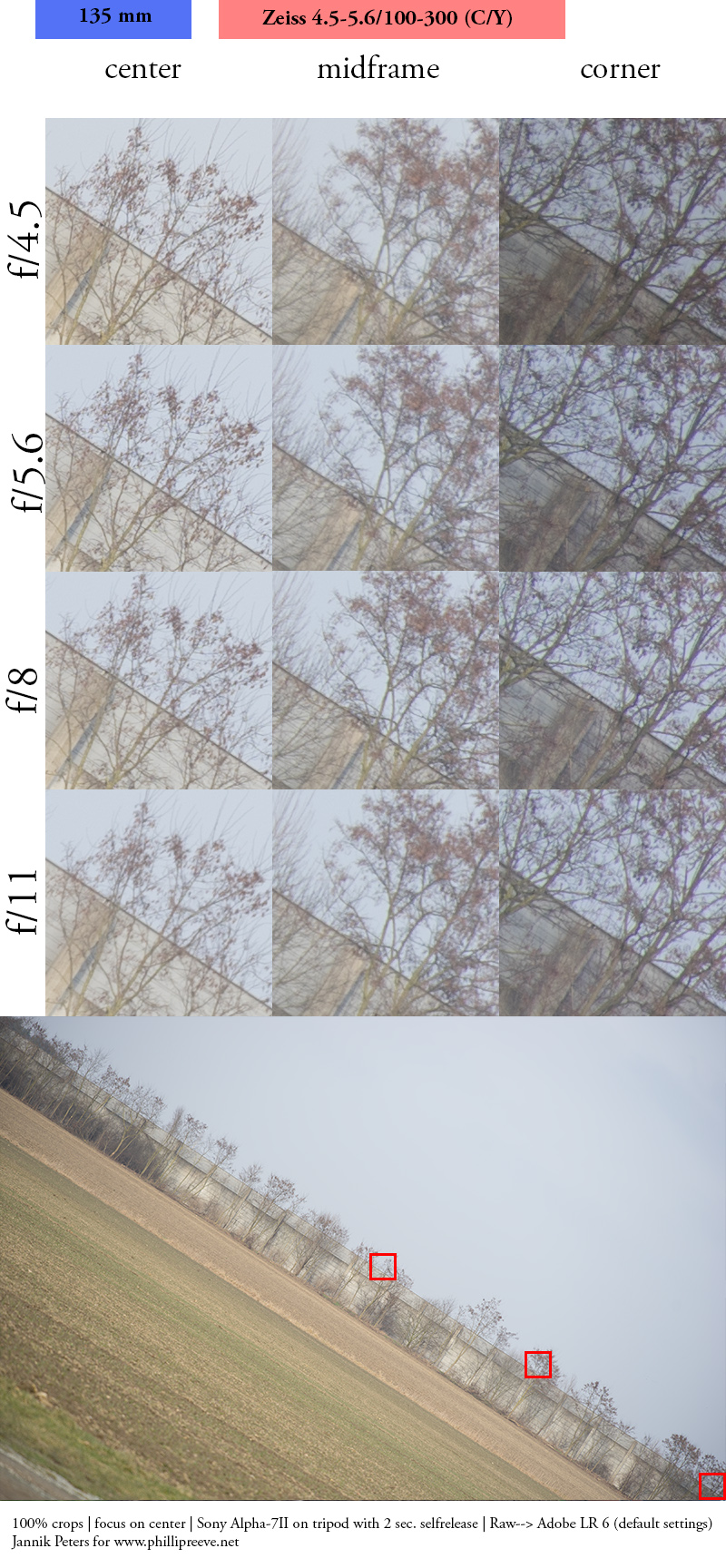 200mm:
– basically still the same behavior, image is very good across the frame at f/8. LaCA shows up in the corners.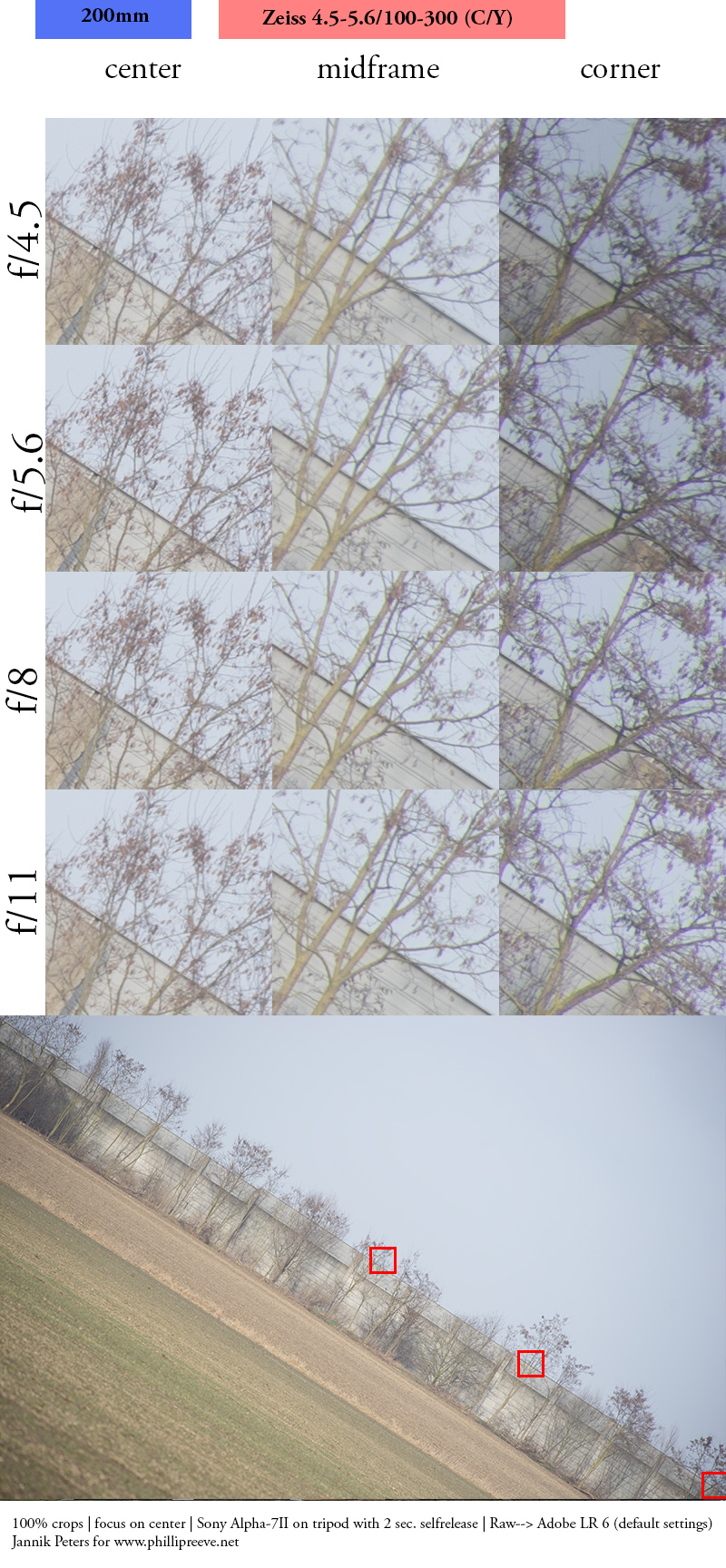 300mm:
– This is the weakest focal length.
– f4.5: Interestingly, f4.5 is still selectable and makes a difference in exposure. Image quality also makes a difference to f5.6
– f5.6: This is the official aperture at 300mm and it is a good choice. The center is better than the center at f8 where diffraction starts to show. Midframe and corner are also much better than (wider than) wide open
– f8: Best for overall image quality. Corners show still aberrations but are acceptably sharp.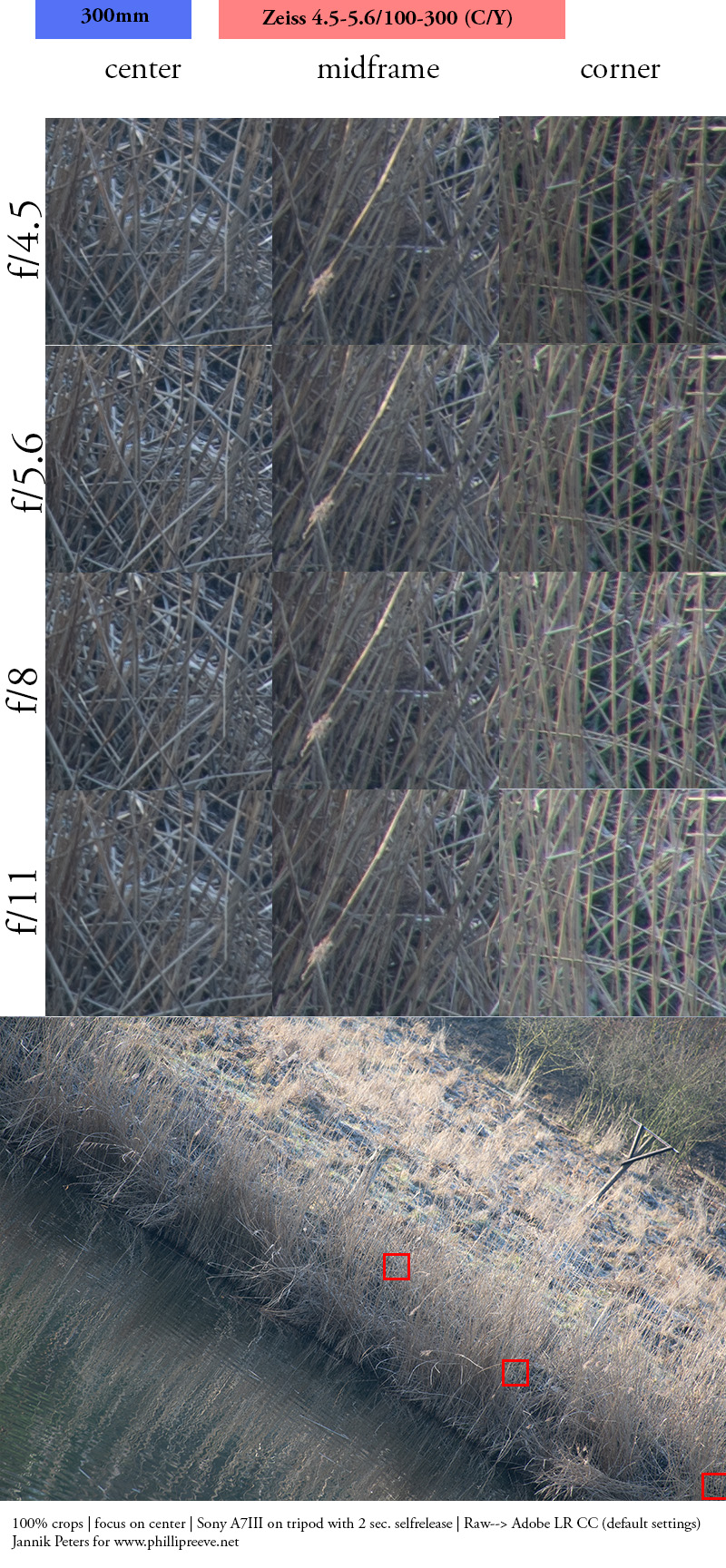 Flare resistance
This lens is quite flare resistant, the longer the focal lenght the better.This is the worst ghosting I was able to provoke: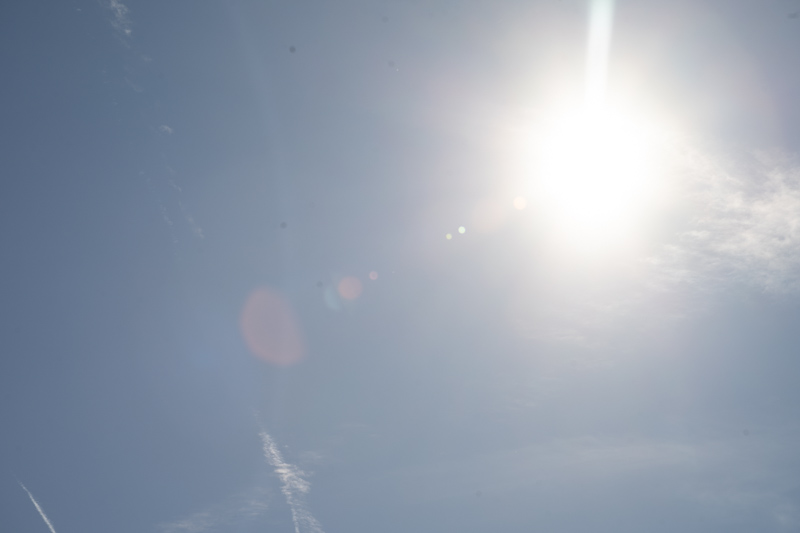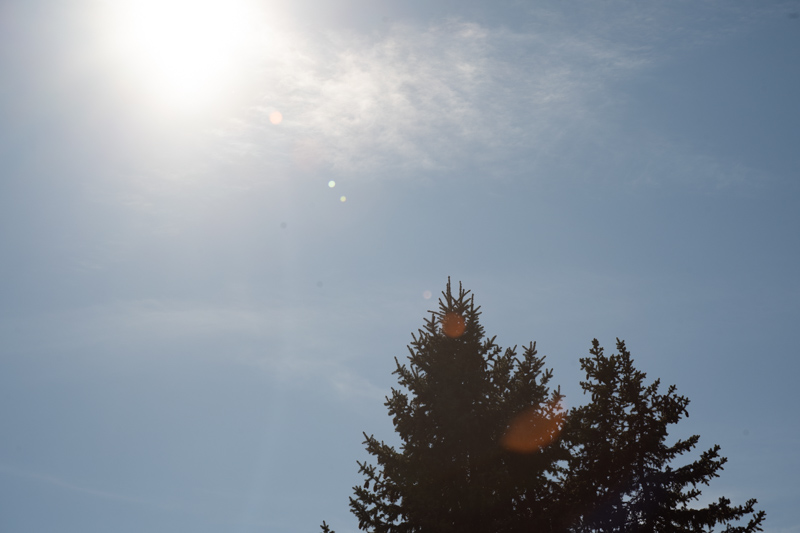 It is also nice that the lens shows quite low veiling flare and keeps its high contrast, especially compared to other legacy tele lenses. Still a good performance by modern standards.
Distortion
100mm:
Very low pincushion distortion: LR Correction Value: -1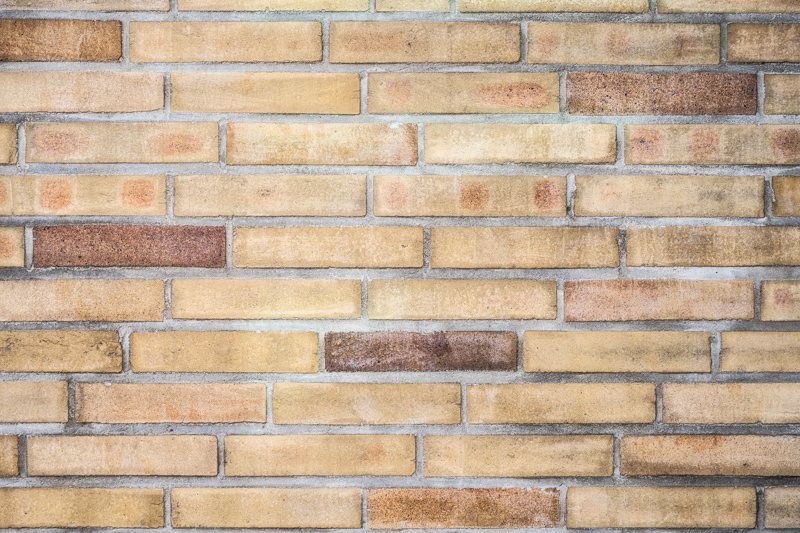 300mm:
Pincushion Distortion: LR Correction Value: -9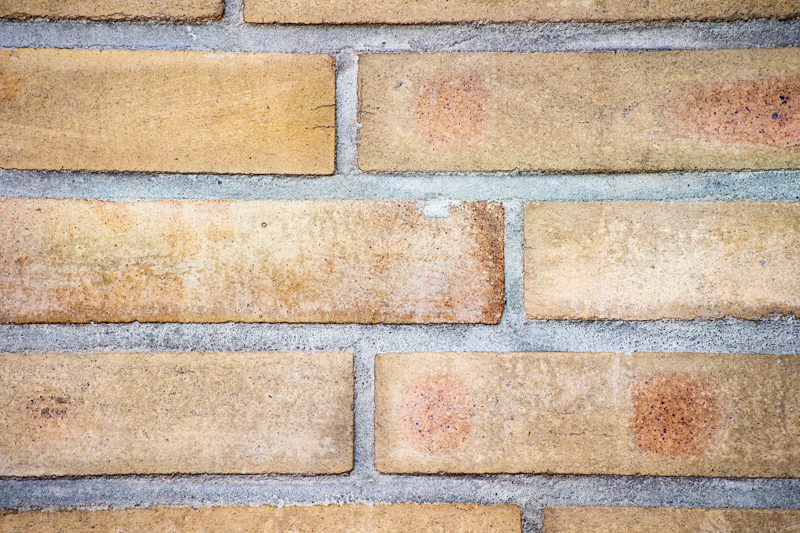 Vignetting
Vignetting is moderate at 100mm wide open and low at the long and and at every focal length stopped down. Rather good performance.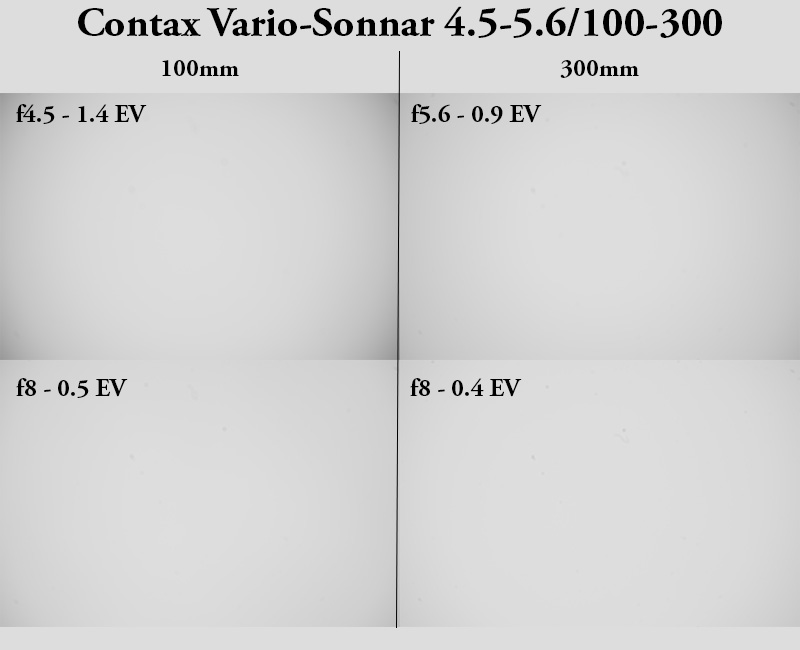 Bokeh
The bokeh of the Contax Zeiss Vario-Sonnar 4.5-5.6/100-300 is good for a lens in the 100-300mm lens class but not great in absolute terms. Bokeh balls are mostly clean. At close focus distances, there is mechanical vignetting that cuts the round shape of the bokeh balls.  Bokeh is most critical at 300mm and MFD. Outlining and chromatic aberrations become visible, especially in the transition zone.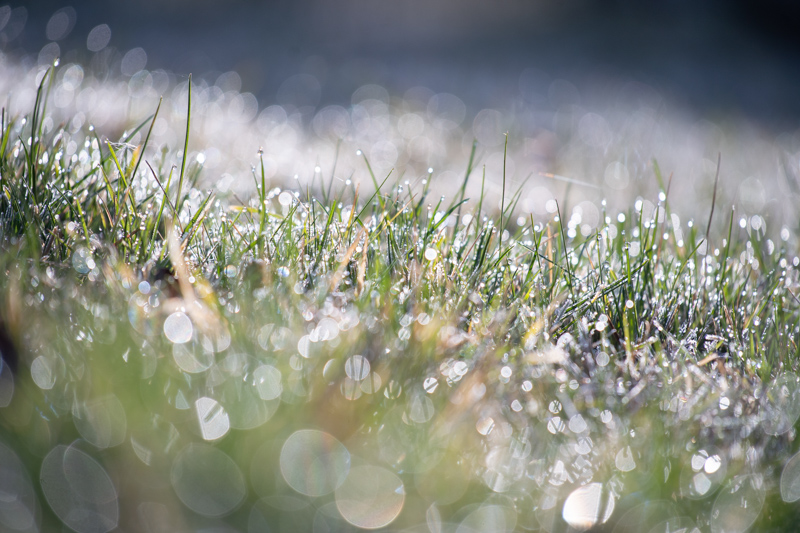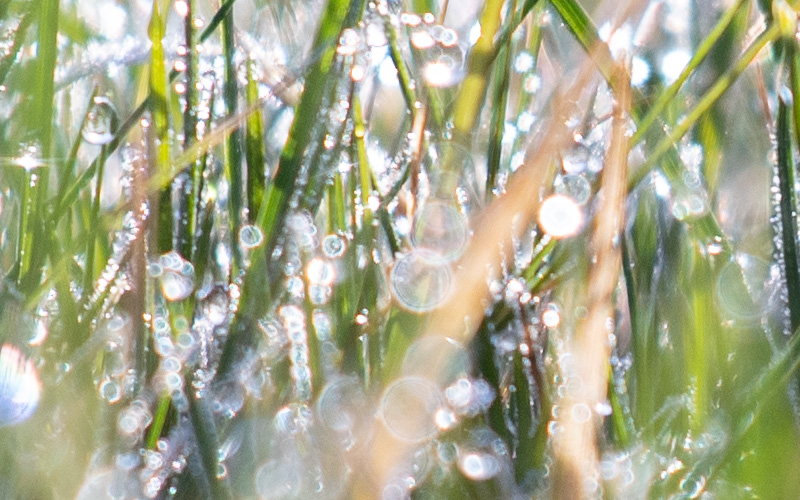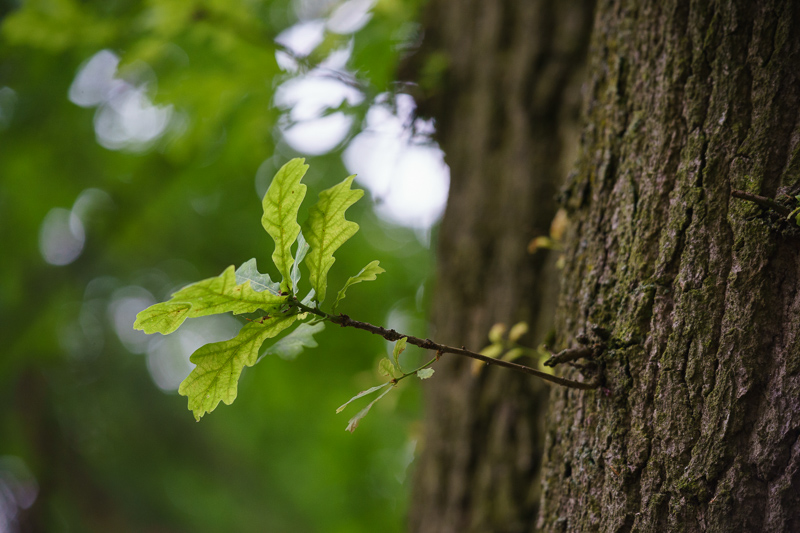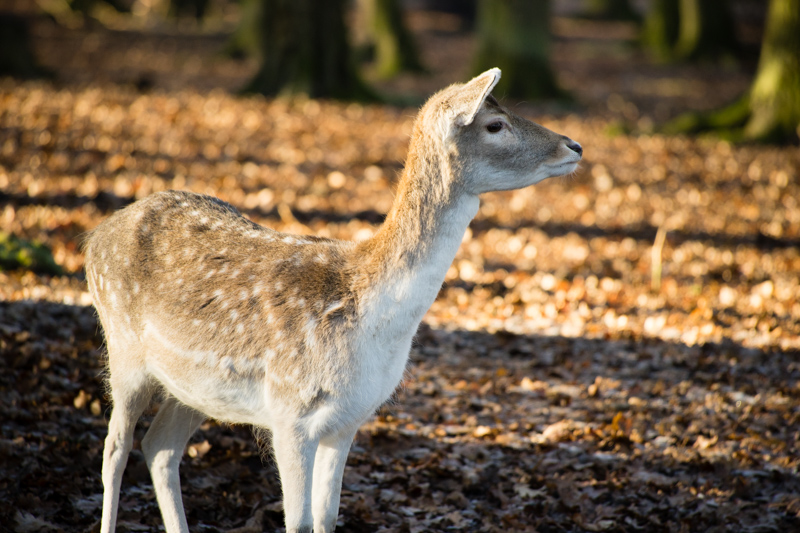 Aberrations
Lateral CA
Not really an issue at 100mm and 135mm. Visible at 200mm and pronounced at 300mm. Can be corrected easily.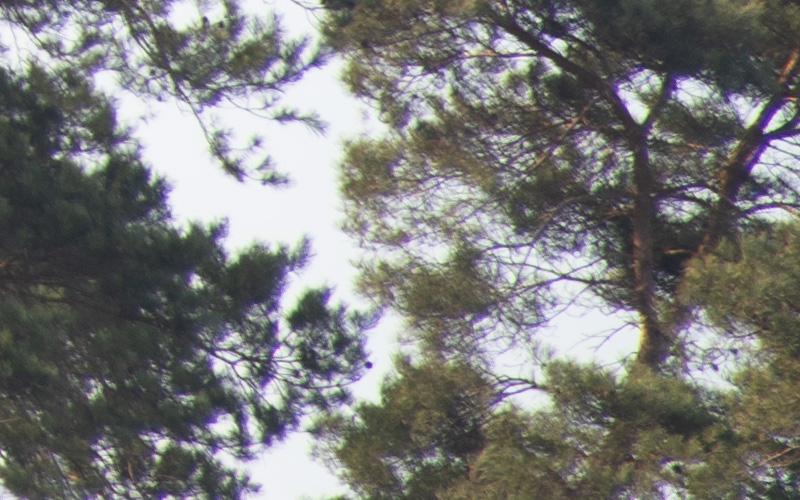 Longitudinal CA, Purple Fringing and Coma

I can rarely see coma in daylight but this wet stone made it visible at 300mm wide open. There is also some LoCA and purple fringing wide open but nothing to worry about. This is a pain test, every normal image will look much better (as you see in the samples)
Sun Stars
Sun stars have 8 rays and look like the typical sun stars of 8 slightly rounded blades that we have seen in lenses like the Contax 3.4/35-70 or the Canon 4/70-200.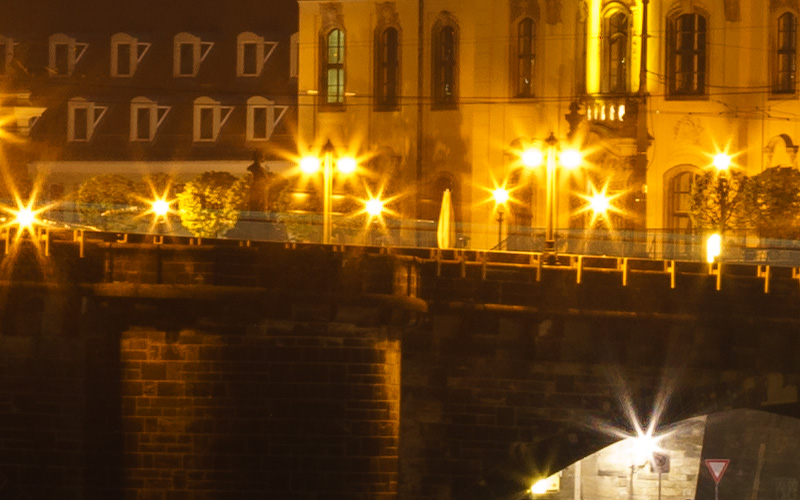 Alternatives
These are the alternatives that I have used yet or are native. There are much more 70-300, 100-300 or 100-400 lenses out there.
Contax Vario-Sonnar 4/80-200
This lens is also a good performer optically, but the Contax Vario-Sonnar 4.5-5.6/100-300 outperforms it in shared focal lengths and apertures. Longer but thinner, cheaper and more easily available than the 100-300.
Canon FD 5.6/100-300 L
This lens is quite decent at the short end but almost unuseably bad on the long end on modern 24MP sensors.
Canon FD 4/80-200 L
I can't recommend this lens, usually plagued by worn out plastic bearings and not as performant as it was in its time. Usually decentered.
Sony 4.5-5.6/70-300 G OSS
Optically less capable, has high sample variation. Bokeh is also not very good. Nevertheless an equally compact and more convenient solution.
Sony 4.5-5.6/100-400 GM OSS
This comparison was made by Fred Miranda. The Contax is better at 100mm and 200mm. The GM has the edge at 300mm. Both lenses are great and expensive. The GM is larger, heavier and more convenient because of AF and OSS.
Conclusion
good

Sharpness at 100mm – 200mm

low chromatic aberrations at 100mm

close focusing at 300mm

low distortion at 100mm

build quality

flare resistance

low vignetting

small when collapsed

average

sharpness at 300mm (useable stopped down)
bokeh
zoom creep
distortion at 300mm
sun stars
weight

not good

coma

rotating front element

manual adjustment of IBIS needed (annoying in a 3x zoom lens)

corner aberrations at 300mm
The Contax Vario Sonnar 4.5-5.6/100-300 has gained a legendary reputation because of its rarity and its optical qualities. It was the first Zeiss lens that used special glass which is a proof of the ambitions that Zeiss had with this design.
I can confirm that this lens has undeniable qualities. The sharpness is very good in the 100-200mm range and can keep up with good prime lenses.Good flare resistance, low to moderate pincushion distortion, low vignetting and acceptable sun stars are also welcome. The bokeh is among the best in the xx-300mm zoom lens class although not perfect.
At 300mm, the image quality degrades a bit. The important central region is useable already wide open but it is clever to stop it down for better peripheral performance. The degradation in image quality is also visible in several aberrations that should be removed as far as possible afterwards (Especially LaCA).
The lens is very versatile and can be used for landscapes, portraits, animals or tele macros. The 1.5m MFD at 300mm is very useful and makes insect photography much easier than with classic 90-100mm macro lenses.
What makes this lens special is not only its very good image quality between 100mm and 200mm but also its small size when collapsed. Therefore it is a very good option for traveling landscape photographers with limited baggage.
The handling of the lens can be frustrating, adjusting IBIS permanently and the rotating front are two major shortcomings. Make sure that you are a patient photographer.
The big question is if it is worth the premium price tag. If you look for the optical qualities mentioned above in a rather small package and value the great build quality, the answer could be yes. Especially landscape photographers could be attracted by this lens. Nevertheless, most photographers will need AF, EXIF and even OSS at this focal length, those won't be happy with a lens like this.
More Sample Images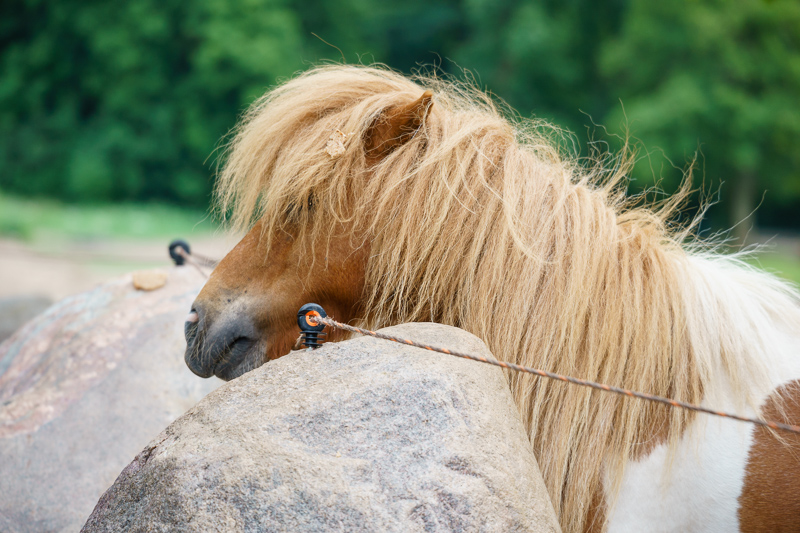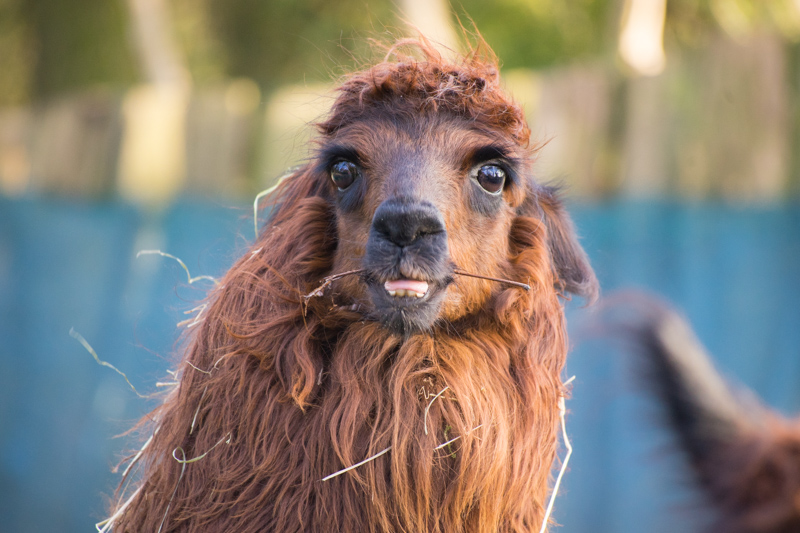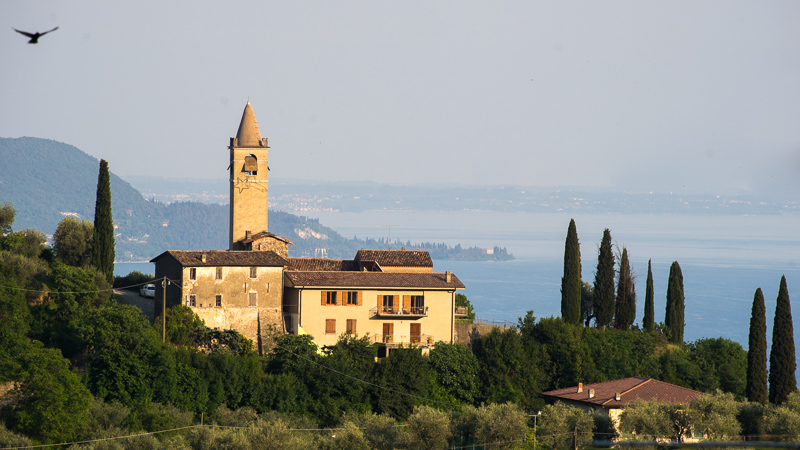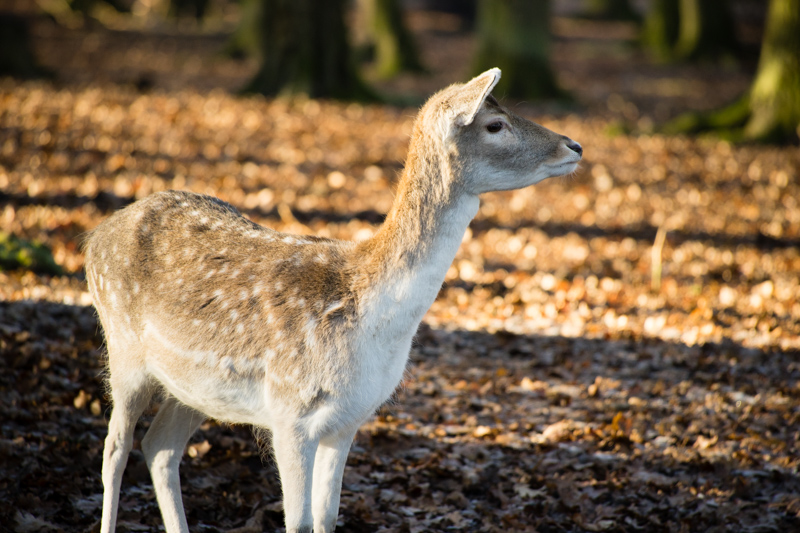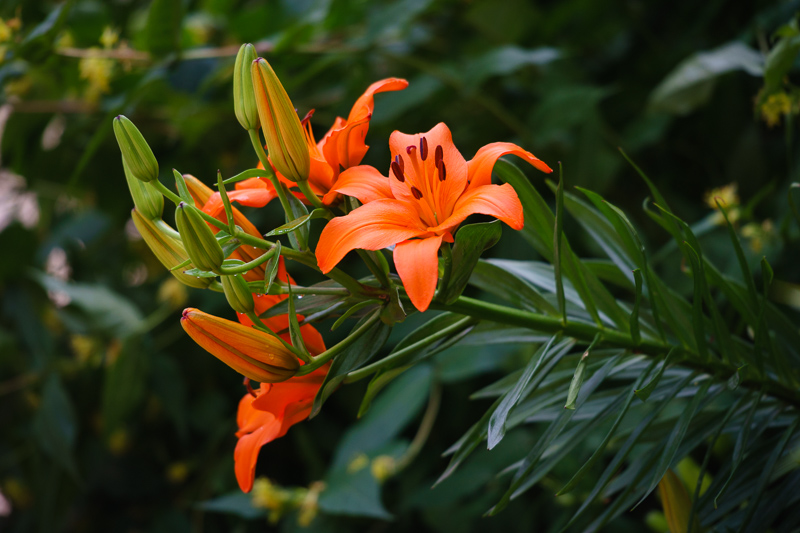 Further Reading
The following two tabs change content below.
Jannik Peters
I am a passionate photographer from northern Germany and I love landscape, architecture, travel, portrait and family photography. I use manual lenses but I also enjoy the comfort of autofocus lenses, therefore both can be found in my bag.
Latest posts by Jannik Peters (see all)