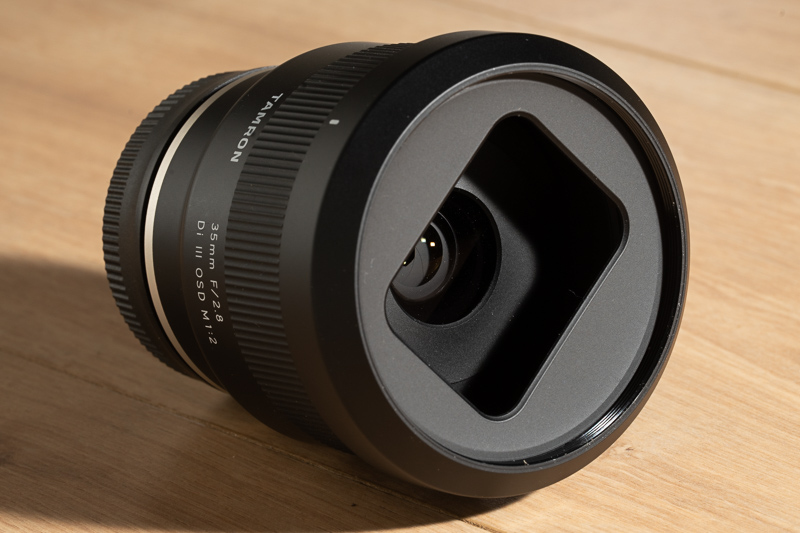 After the success of their compact and affordable f/2.8 zooms Tamron has released a small family of f/2.8 primes: we already reviewed the Tamron 2.8/24 Di III OSD, this time  I check if the Tamron 2.8/35 Di III OSD is a good performer.
Sample images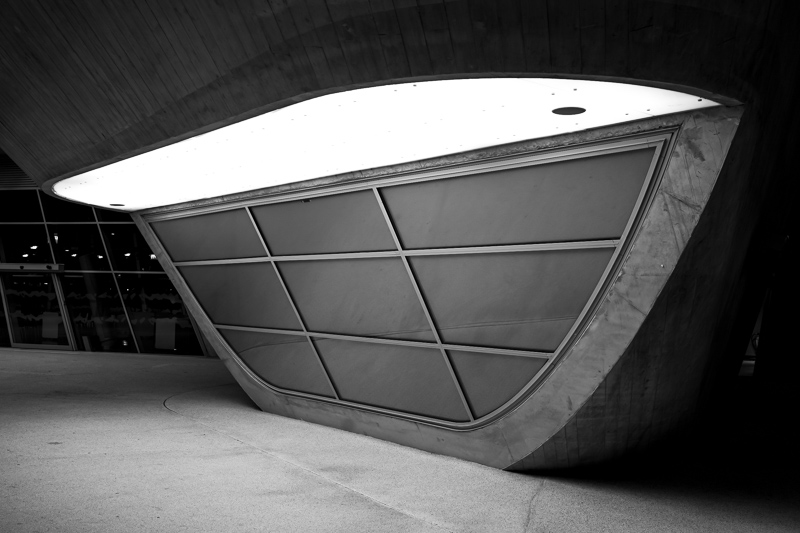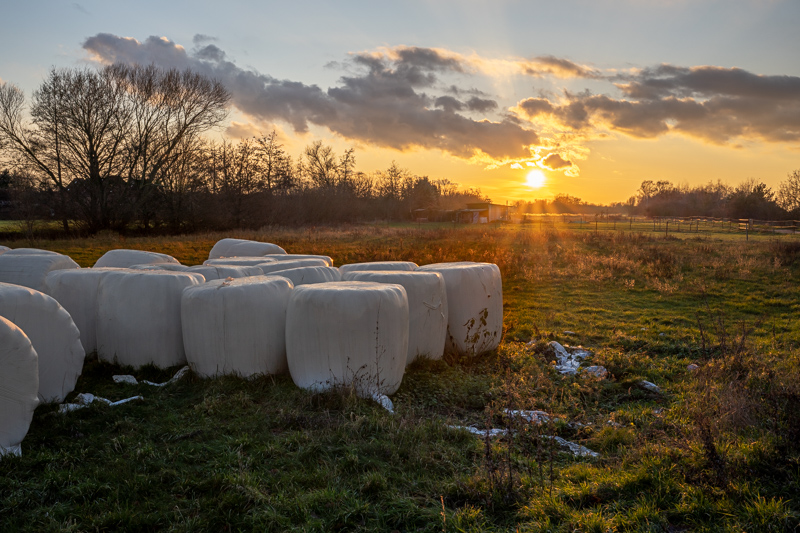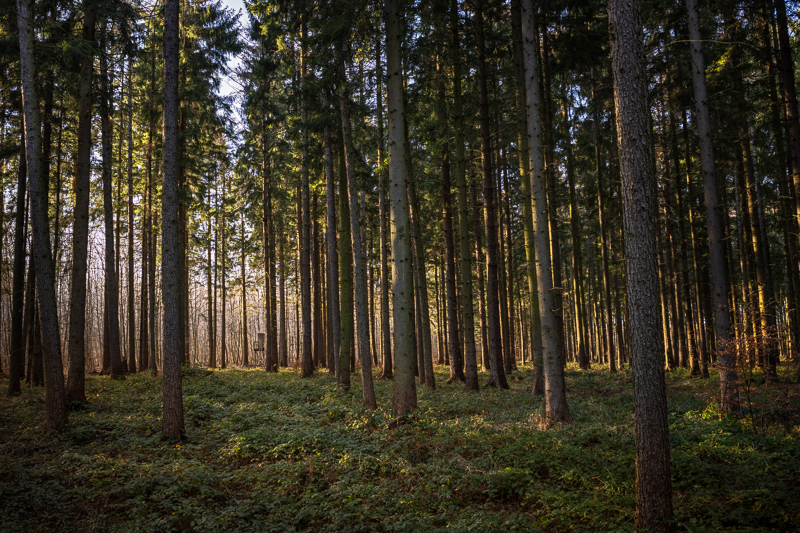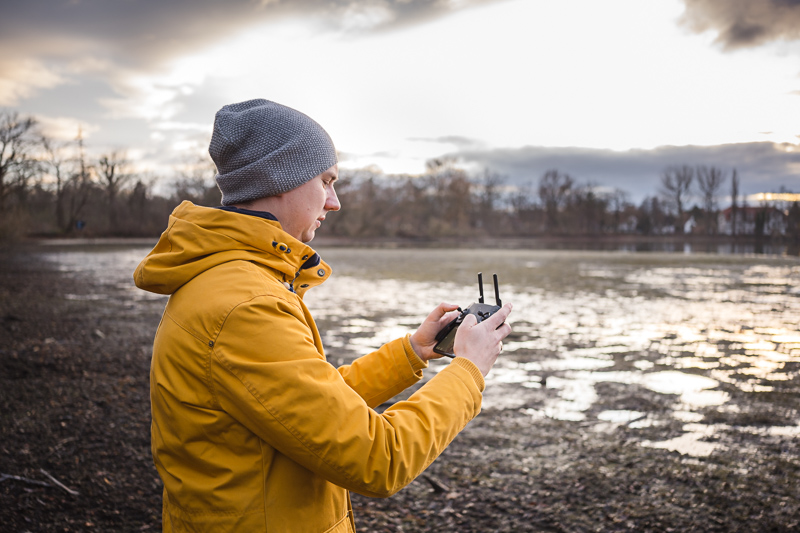 Most images in this review can be found in full resolution here.
Specifications
| | |
| --- | --- |
| Diameter | 73 mm |
| Length | 64 mm |
| Filter Thread | 67 mm |
| Weight (no hood, no caps) | 210 g |
| Max. Magnification | 1:2 |
| Close Focusing Distance from the sensor | 0.15 m |
| Number of aperture blades | 7 |
| Elements/ Groups | 9/8 |
| Mount | E-mount |
The Tamron 2.8/35 Di III OSD has a recommended retail price of $349. Check current prices at amazon.com. In Germany the recommended price is 379€. Check at amazon.de.

Disclosure
This copy was loaned to me free of charge from Tamron Germany for a few weeks. 
Features
The Tamron's biggest feature is its unusual close focusing ability. With a close focusing distance of 15 cm it reaches a magnification of 1:2 which is an unusual feature for a 35mm lens.
Beyond that there are no features worth mentioning. It has no buttons and switches and an aperture ring is also missing.
Build quality
The Tamron 35mm f/2.8 feels solid enough. The outer hull is made from plastics with a metal mount. The rubberized focus ring is easy to grip and resistance is on the low side.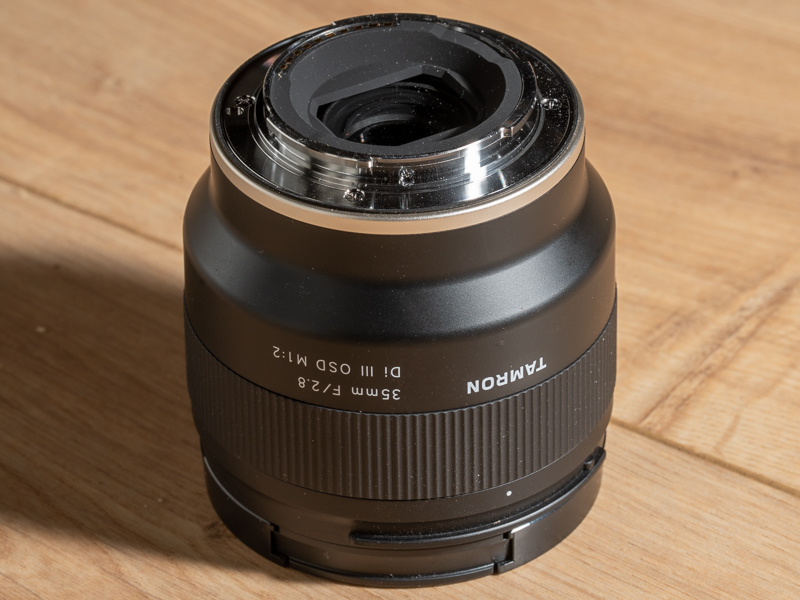 Tamron claims "moisture resistance" and the Tamron 35mm f/2.8 has a rubber gasket. As always I can't tell how much these claims are worth.
I would say the Tamron feels a little nicer than Sony's cheapest lenses, like the 1.8/50, but not by much.
Handling
AF
I used the Tamron 35mm f/2.8 on my A9 and A7RIV. AF was on the slow side, especially when it lost focus and started hunting. Focus isn't internally but the front group moves about 10mm which takes a while. Once the AF has locked on to a subject, tracking is quite reliable, but it should better not loose focus. AF isn't noisy but can be heard in video.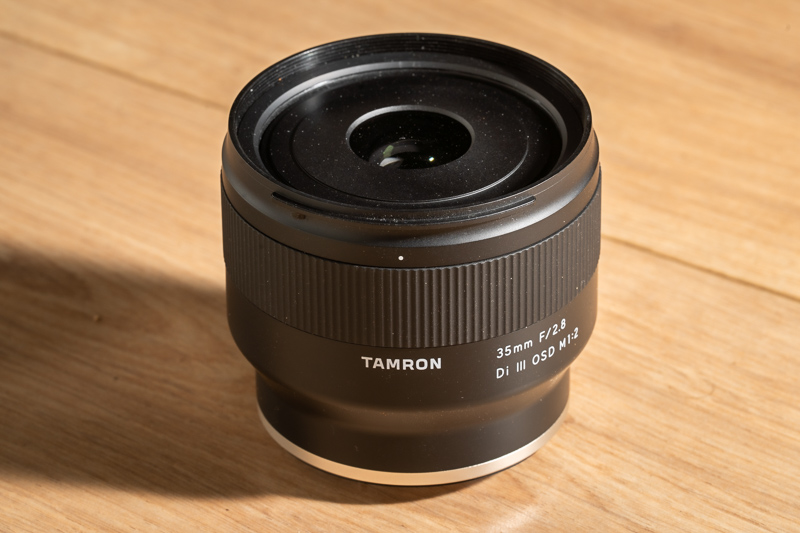 Manual Focus
Manual focus is non linear, meaning amount of change in focus distance depends on the speed with which you turn the focus ring. Like most I think that this behavior makes focusing manually harder. Another issue is that sometimes the focus change isn't continuous but happens in jumps. Add the small lag experienced with all focus by wire lenses and overall I found the Tamron to be harder to focus manually than most other E-mount lenses.
Hood
The Tamron 2.8/35's hood is made from plastics, locks safely into place and protects the front of the lens well. Just like the other available E-Mount 2.8/35 lenses, this lens also features a rather odd looking hood that works very well and takes 67mm filters too. It cannot be mounted reversed, but this shouldn't be an issue here.
Size and Weight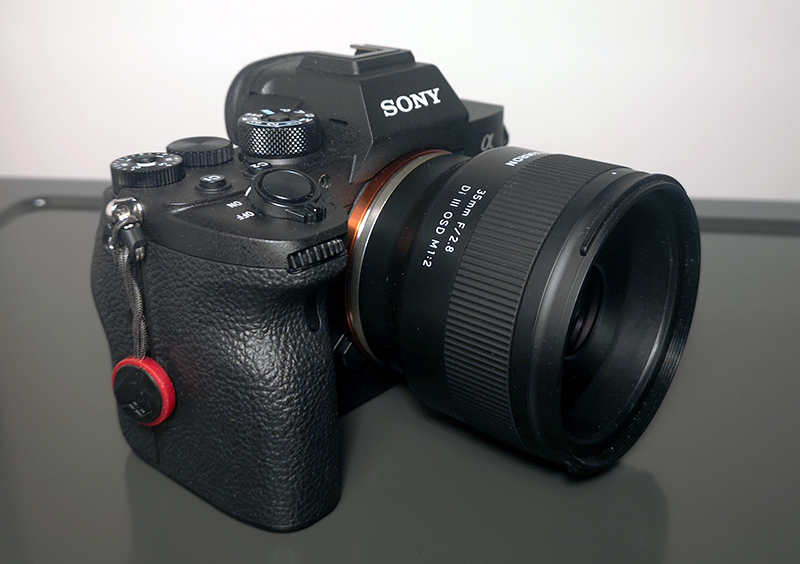 At just 210g the Tamron 35mm f/2.8 is one of the lighter E-mount lenses although it is almost twice as heavy as the non-macro 2.8/35 lenses from Sony/Zeiss and Samyang. The macro feature combined with the choice of consistent 67mm filter diameter among the Tamron E-Mount lineup leads to a rather bulky design for such a slow prime. Nevertheless, the lens doesn't take up too much space in the bag and its weight isn't distracting at all.
Optical performance
These results are based on the use with a Sony Alpha 7RIV.
Flare Resistance
Flare resistance is generally very good. It is not easy to provoke ghosting and the lens is also very resistant to veiling flare and retains high contrast even with the sun in the frame. When the sun is just outside of the frame, veiling flare at the edge can appear.
Sunstars
7 rounded aperture blades result in sun stars without defined and sharp edges that get larger and a bit more defined at apertures smaller than f/11.
Bokeh
Scene 1: close focus, highlights in the background
Scene 2&3: longer distance, busy background / transition zone at f/2.8

Scene 4: shorter distance, high contrast background
Out of-focus-highlights are rendered neutral with little outlining, even in more demanding scenarios at longer distance.
Bokeh circles are clean with no obvious onion rings.
Heptagonal aperture shape becomes rather obvious from f/5.6.
Cat's eyes are visible but they aren't very pronounced.
The transition zone is mostly smooth.
Bokeh is a more relevant aspect of the Tamron 2.8/35 Di III compared to its 24mm and 20mm siblings. With that focal length / aperture combination, it is possible to throw backgrounds out of focus in portrait scenarios easily and in macro scenarios it is even more relevant. The good news is that backgrounds are rendered mostly smooth and unobstrusive. Like in almost all wide angle lenses, backgrounds with lots of foilage can be more on the nervous side. One issue when working close though is out of focus highlights become heptagons from f/5.6 on.
Chromatic Aberrations
LoCa are corrected very well. At f/2.8 there are slight traces but nothing worth noting.
Lateral CA correction is very good.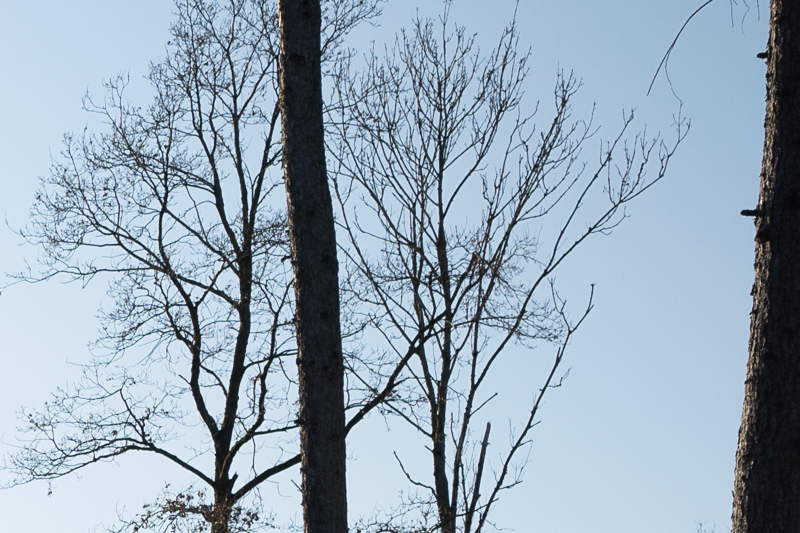 Vignetting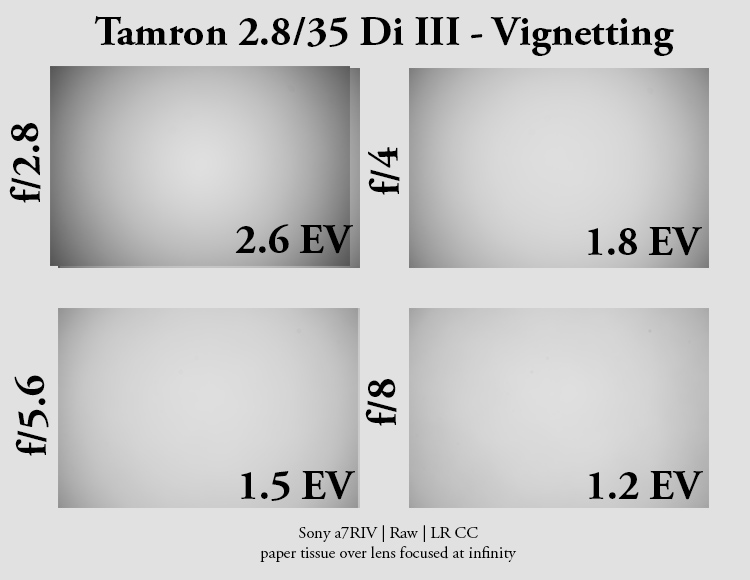 Vignetting is pretty strong wide open and improves to moderate values stopped down.
Distortion
Distortion is low and corrected with a value of +3 in lightroom. There is still a slight amount of mustache distortion left that can be corrected by using the available lens profile.
Sharpness
close focusing distance
I just tested central sharpness at 1:2 magnification but it is high from wide open, improves noticeably at f/4 and starts to decrease from f/5.6 due to diffraction.
infinity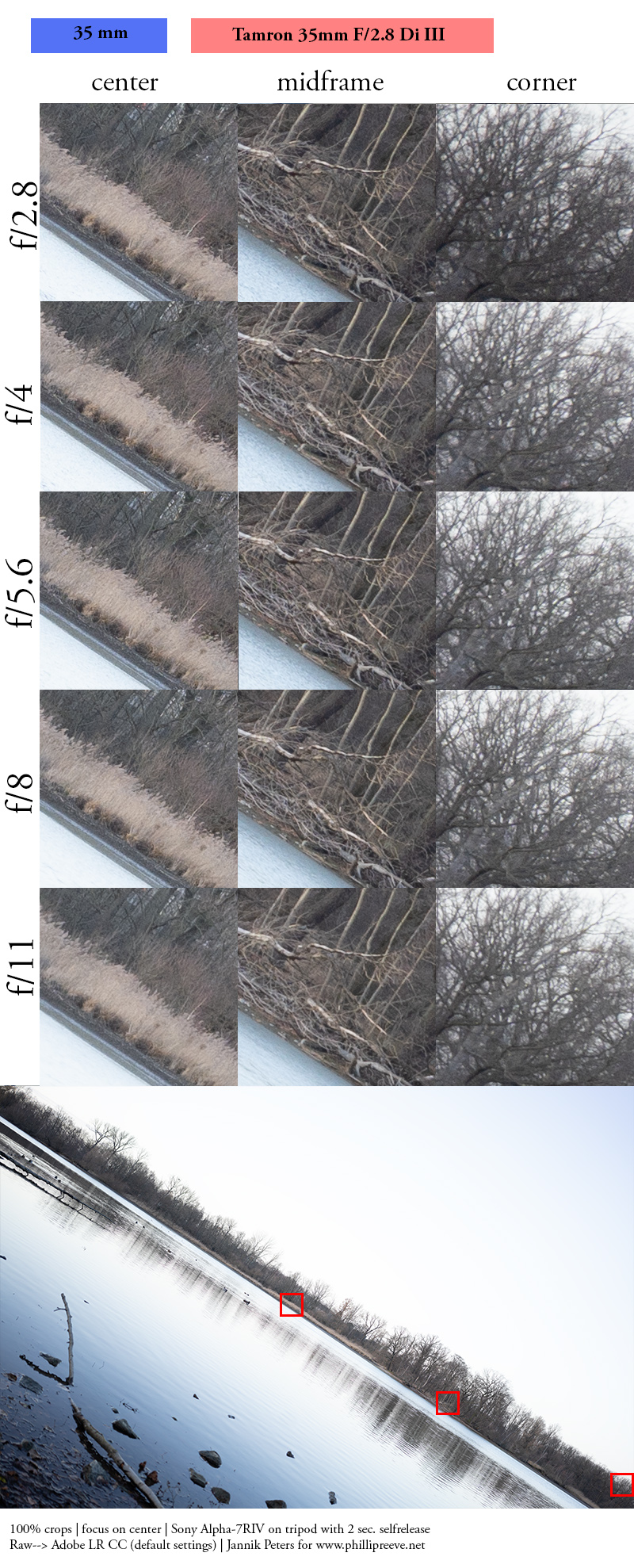 f/2.8: Very good sharpness across the frame. Excellent to the midframe
f/4: Barely visible contrast improvement in the center and midframe to peak sharpness, corners improve a bit.
f/5.6: Excellent across the frame
f/8: Diffraction starts to show across the frame
f/11: Diffraction further decreases contrast and sharpness
The Tamron 35mm F/2.8 Di III is an excellent performer when it comes to infinity sharpness. It is perfectly useable wide open and already excellent in the center and the midframe. Sharpness peaks at f/5.6, where it is excellent across the frame, even at 61MP.
Alternatives

The list of native 35/40mm lenses is growing constantly. Being a rather cheap and and rather slow and close focusing lens boils the competition mostly down to the following options:
Samyang 2.8/35: A much smaller and lighter lens and a tad more affordable. It is less sharp, comes with stronger vignetting and has worse flare resistance.
Sony FE 2.8/35 ZA: The Sony FE 2.8/35 was one of the fist FE lenses and is still a popular choice. Its main appeals are the tiny dimensions and the silent yet fast AF, but the Tamron is better optically and much cheaper.
Sony FE 1.8/35: The Sony is 1.3 stops brighter than the Tamron but not larger. The Sony lens has manual lens controls and much better AF. The Tamron has the better macro feature, is better corrected, a bit sharper at the image edges and costs almost half the price.
Zeiss Batis 2/40 CF: A stop faster, and better build quality, faster but less precise AF. Optically, it is a toss, the Zeiss is not significantly sharper or better corrected. The additional cost is only worth it if the additional stop will contribute significantly to the results.
Conclusion
pros

Sharpness

1:2 Magnification

Flare Resistance

Bokeh wide open

CA-correction

Price

average

Size (relative to speed)
Build Quality
Sun Stars
Vignetting
Distortion
bokeh stopped down (heptagonal shapes)

cons

AF

Manual Focus

Lack of manual controls
The Tamron 2.8/35 Di III OSD is a very sharp lens with good flare resistance and the unique feature of a 1:2 magnification. While it isn't as compact as some competing primes it is still a lot smaller than any zoom covering 35mm and build quality leaves little to complain about.
To be honest with you, I never really enjoyed using this Tamron 2.8/35. It is neither fast focusing in AF mode nor enjoyable to focus manually due to the non-linear focus coupling. Nevertheless, the results made me forget quickly about these quirks. Optically, it is the best lens out of the three new wide angle primes and leaves not much space for complaints in this regard. Personally, I would have prefered a smaller lens without the macro feature, but I also understand the appeal of a common filter thread and the need for a unique selling point in the crowded 35mm lens range.
Recommendation
There are many options at 35mm, the obvious question is who should choose this one. The main strength of this lens is the image quality/price-ratio. The Tamron 2.8/35 Di III OSD is one of the best corrected 35mm lenses and relatively cheap. Furthermore it offers the attractive close up feature that can be useful at times. From this point of view, the lens is an obvious choice for everybody who is fine with the limited speed and not totally size-sensitive. The 67mm filter thread is shared with many Sony FE and Zeiss Batis lenses which can be handy. Nevertheless, it can take some effort to make the lens shine on your camera. The non-ideal focusing in every mode is underwhelming, which makes me hesitate to recommend this lens to action-/ wedding-/family-photographers and to those who do photography more for the joy of taking pictures than archieving the best results.
The Tamron 2.8/35 Di III OSD has a recommended retail price of $349. Check current prices at amazon.com. In Germany the recommended price is 379€. Check at amazon.de.

More Image Samples
Most images in this review can be found in full resolution here.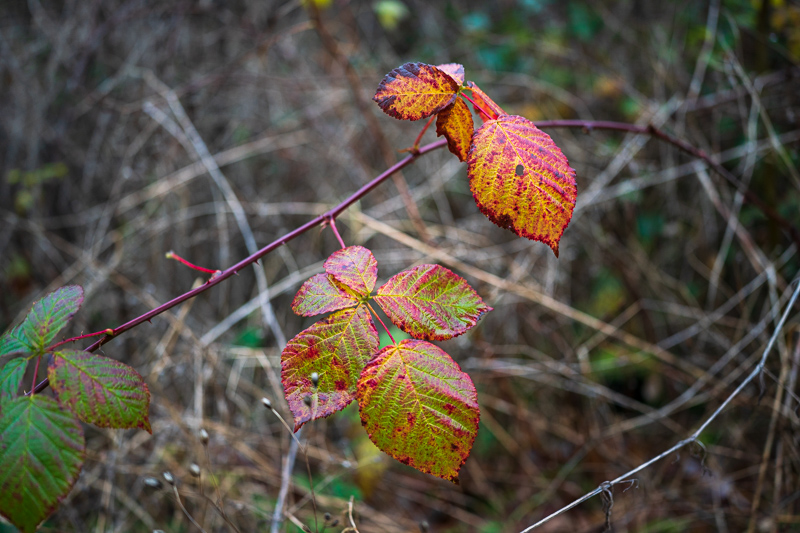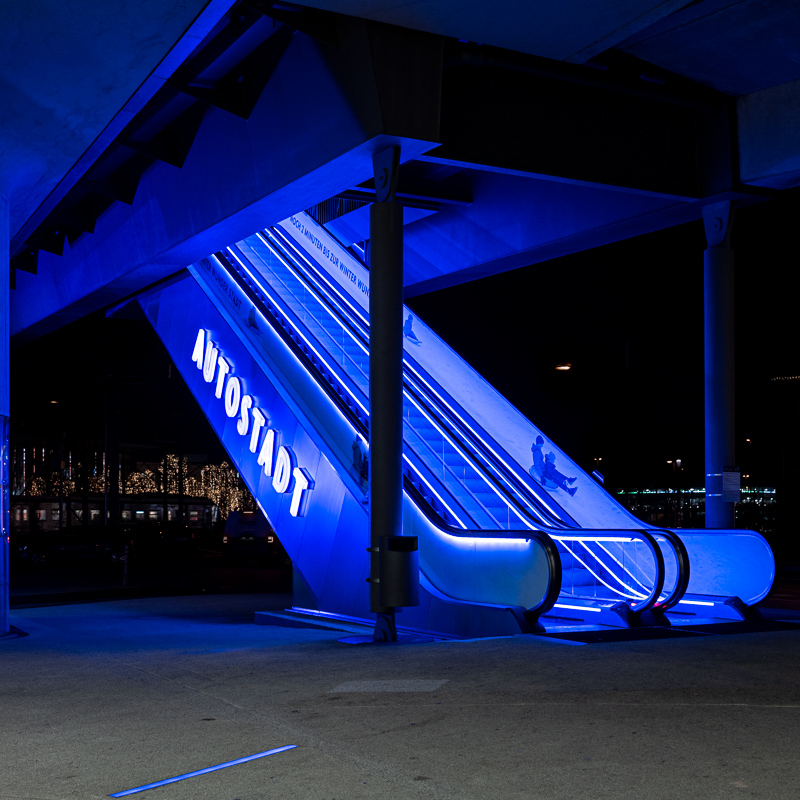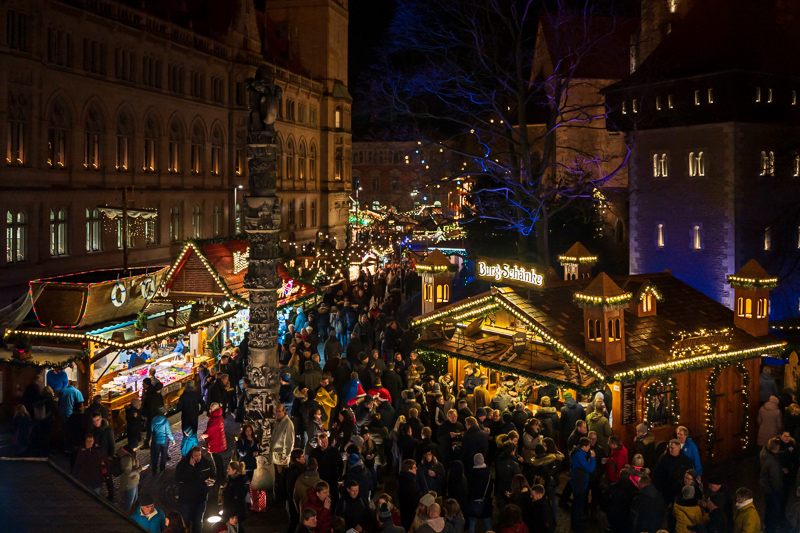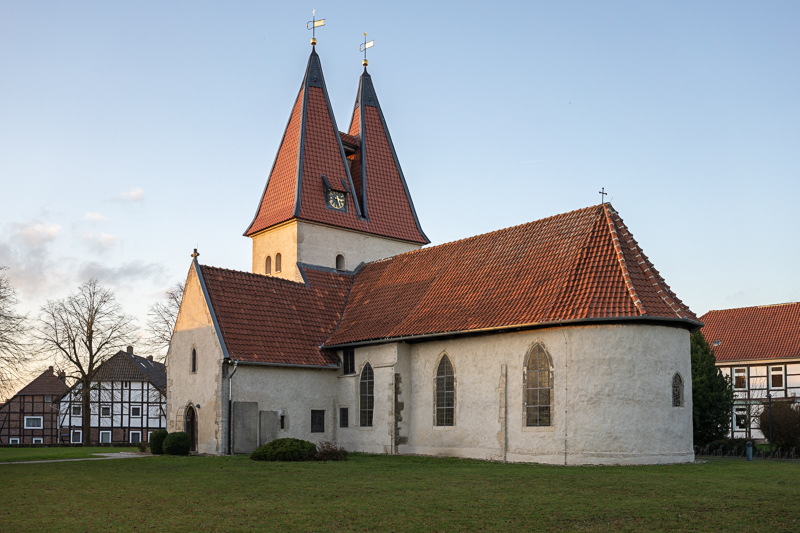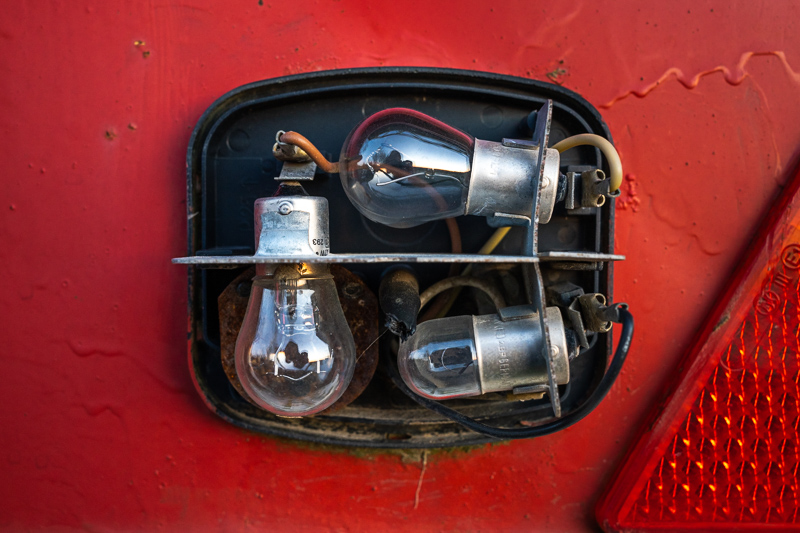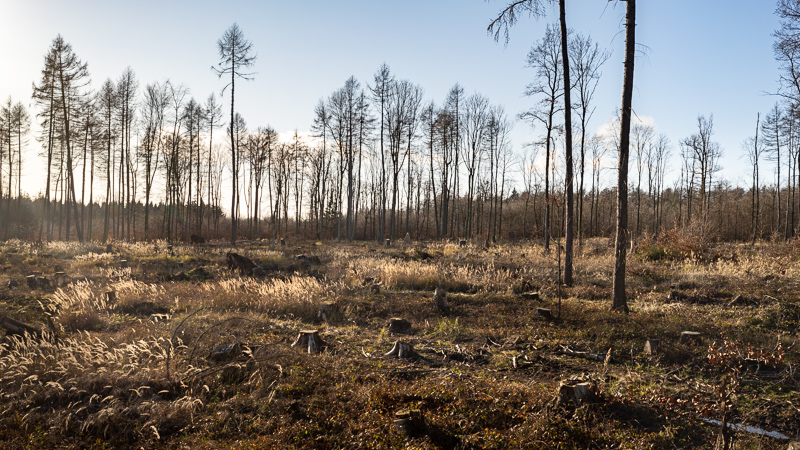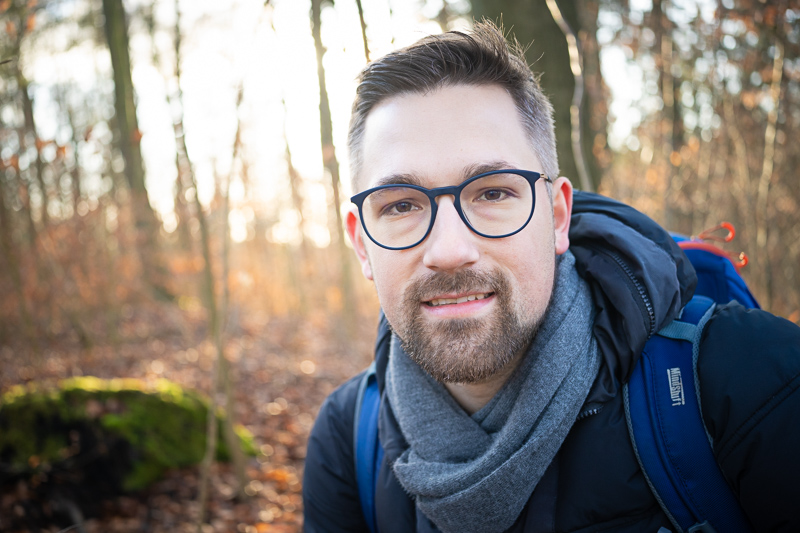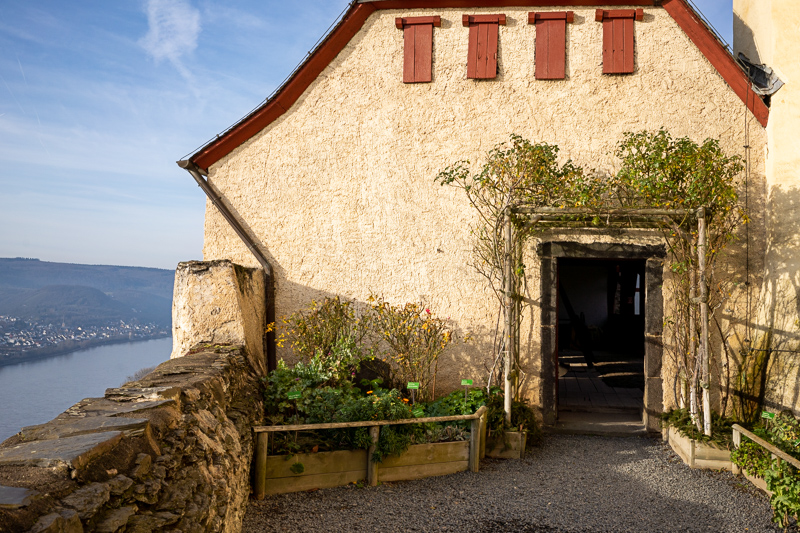 Other articles
The following two tabs change content below.
I am a passionate photographer from northern Germany and I love landscape, architecture, travel, portrait and family photography. I use manual lenses but I also enjoy the comfort of autofocus lenses, therefore both can be found in my bag.
Latest posts by Jannik Peters (see all)