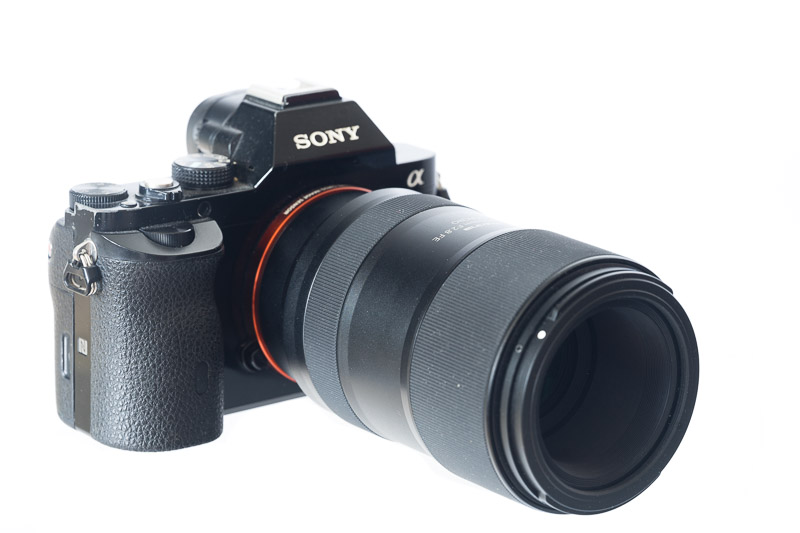 Tokina has made some popular macro lenses. So, how did the Tokina FiRIN 100mm F2.8 macro turn out? Check out my review for the in-depth analysis.
Image Samples
You can find most images shown in this review in full resolution in this album: Tokina FiRIN 2.8/100 Macro.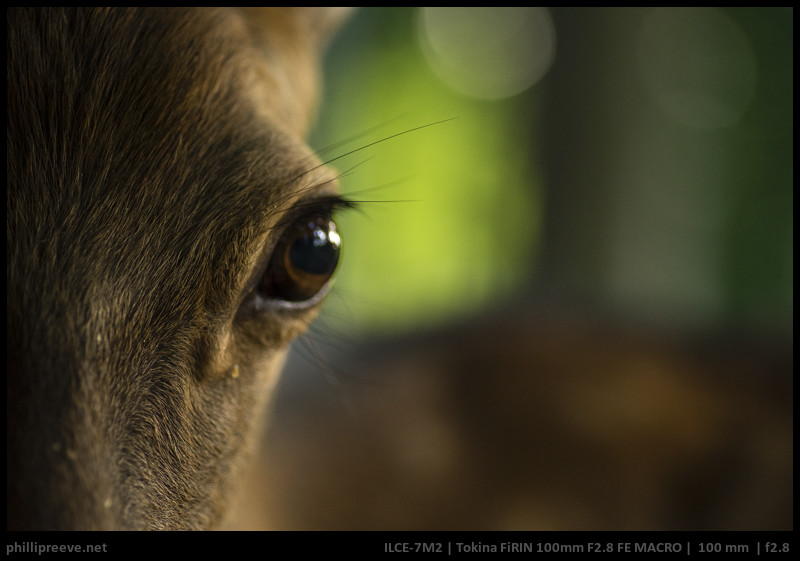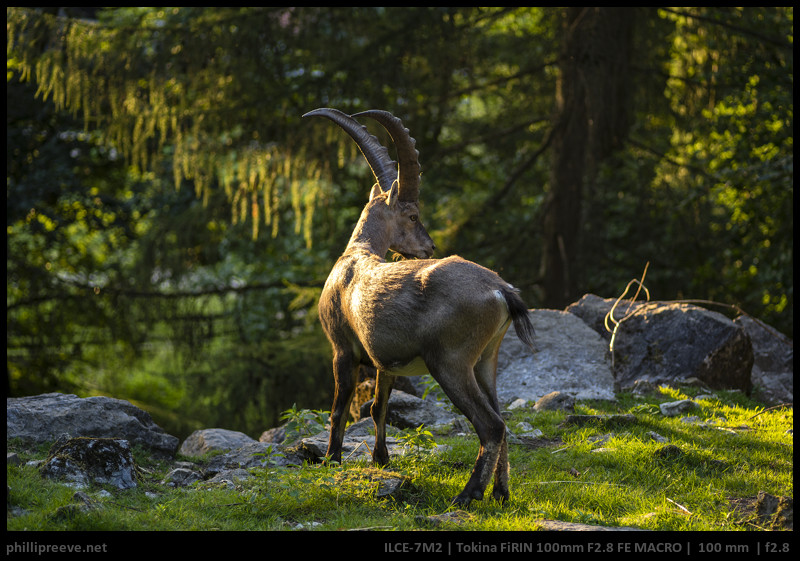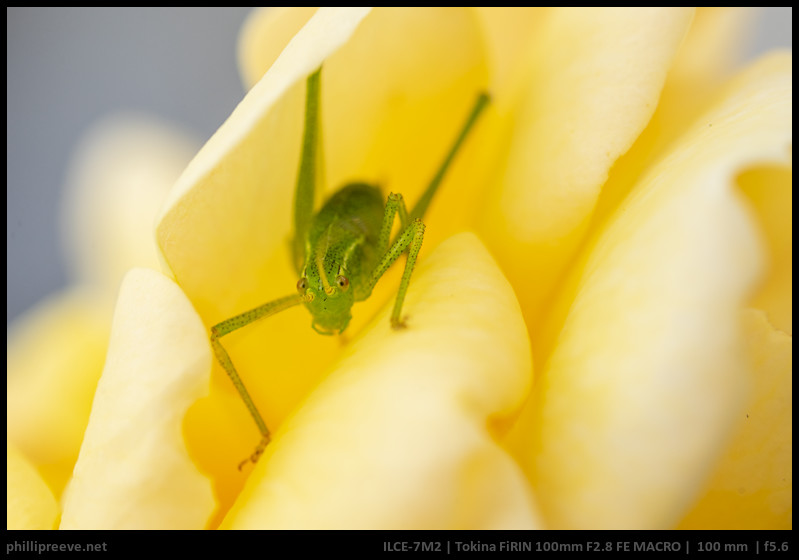 Specifications
| | |
| --- | --- |
| Diameter | 74 mm |
| Length | 123 mm |
| Filter Thread | 55 mm |
| Weight | 570 g |
| Max. Magnification | 1:1 |
| Working distance | 11.5 cm |
| Number of aperture blades | 9, rounded |
| Elements/ Groups | 9/8 |
As of July 2019 the Tokina FiRIN 2.8/100 sells for $599 at amazon.com | B&H Photo, about 650€ at Amazon.de (affiliate links). If you purchase the lens through one of these affiliate-links I get a small compensation with no additional cost to you. 
Disclosure
I bought the review copy from amazon.de with my own money and used it for about three weeks.
Versions and History
A "legendary" ancestor of the FiRIN is the Tokina 2.5/90 macro. I don't know when exactly it was released but certainly before AF was a thing and when most manufacturers didn't offer a f/2.8 macro. For it's time it is a really impressive lens with very smooth bokeh and excellent sharpness which was ahead of the time. Today it is still a very enjoyable lens but it has become rather expensive.
In 2005 Tokina released the Tokina AF 100mm f/2.8 AT-X Pro which actually uses the same optics as the reviewed FiRIN 2.8/100 Macro. At this time a lack of optical stabilization, an extending inner tube and a 11/8 optical design were not unusual.
The Tokina FiRIN was released in 2019 as Tokina's second lens after the FiRIN 2/20 which came as a manual focus and as a AF version.
Build Quality
The Tokina 2.8/100 Macro has a body from high quality plastics and a rubberized focusing ring with no play and a pleasant resistance. The filter thread seems to be made from metal while markings are only printed on and not engraved. There is no gasket around the mount and Tokina claims no weather resistance. Overall it feels solid enough.
Features and Handling
The Tokina FiRIN 2.8/100 is defined by the lack of any features, especially in comparison with the Sony FE 2.8/90 Macro:
no focus limiter
no focus scale
no optical stabilizer
no focus hold button
no manual focus clutch.
it doesn't focus internally so it extends a lot when focused at 1:1.
The Tokina's focus ring is rubberized and offers good grip. It has no play and offers a little less resistance than I would like. Coupling is linear and from the close focusing distance of 0.3m to 1m it takes 3 and a quarter rotations (that is over 1000°) and a further 180° to focus a infinity. This is a very indirect transmission.
I found manual focus at longer distance was what I would expect from a focus by wire lens: It kind of works but isn't enjoyable because of the typical small lag. Also focusing at infinity is difficult because there seems to be only a limited number of focus positions. At closer distances I usually focus by moving the camera so for focusing the very indirect transmission was less of an issue but it takes me 5 to 6 seconds to change focus from infinity to 1:1 magnification which is annoying. The Sony 2.8/90 solves this much better with the extra focusing clutch and the manual Voigtlander 2.5/110 is way more pleasant to fovus.
Macro lenses are usually slower to focus and the Tokina 2.8/100 is no exception to this rule. In fact it is one of the slowest focusing E-mount lenses I have ever used.  Precision was okay in my limited testing. The lacking AF speed made me usually switch to manual focus. Maybe performance would be more enjoyable on a gen. 3 camera.
Hood
The Tokina FiRIN 2.8/100  Macro comes with a bigish hood made from solid plastic which can be attached in reverse to the lens. Since it doesn't fit into my normal camera bag and the front element is deeply recesssed anyway I never had it with me so I can't tell you how effective it is.
Size and Weight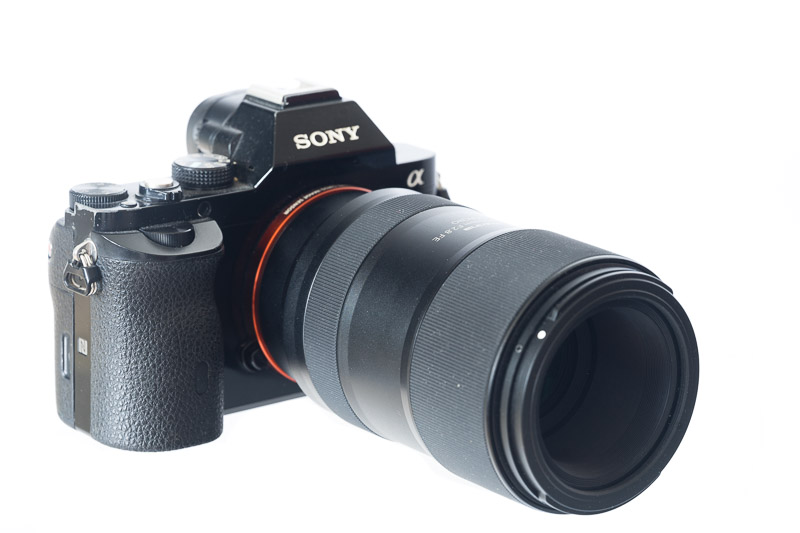 The  is one of the larger E-mount lenses. The Tokina FiRIN 2.8/100 MacroIt is taller than the FE 4/16-35 but not as tall as the FE 4/70-200 and a little smaller than the Sony 2.8/90 Macro. Since it isn't very heavy it still balances quite well on my Sony a7ii.
Optical performance
These results are based on the use with a Sony Alpha 7II.
Flare Resistance
Flare resistance has historically been an issue with many Tokina lenses but I think thanks to a deeply recessed front element the FiRIN 2.8/100 turns in an average performance with minor ghosting and some veiling flare under challenging conditions.
twentytwenty]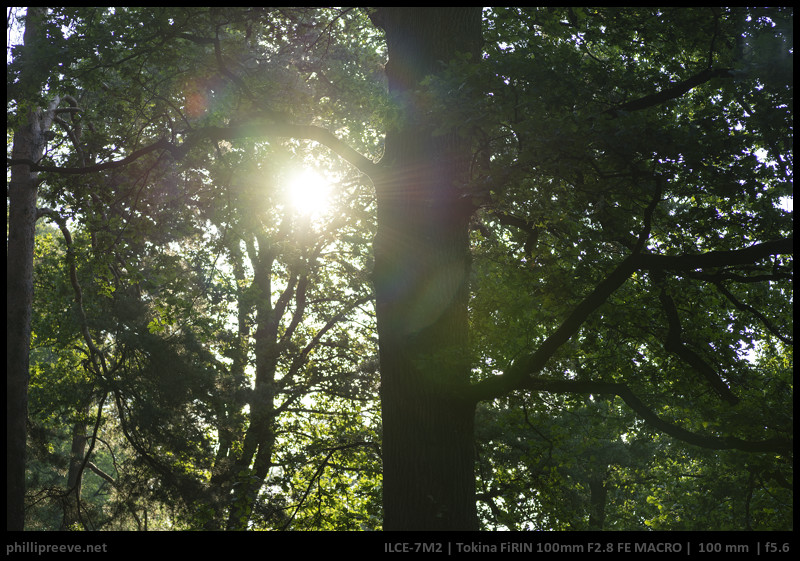 [/twentytwenty]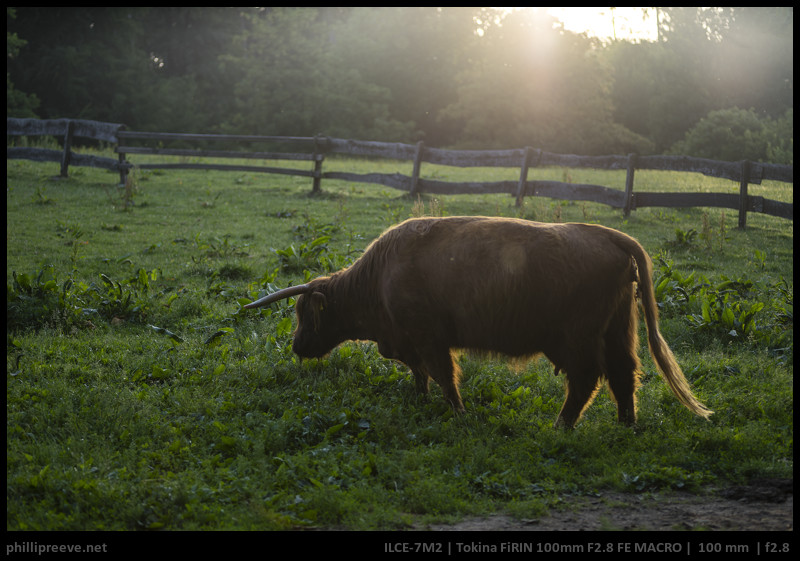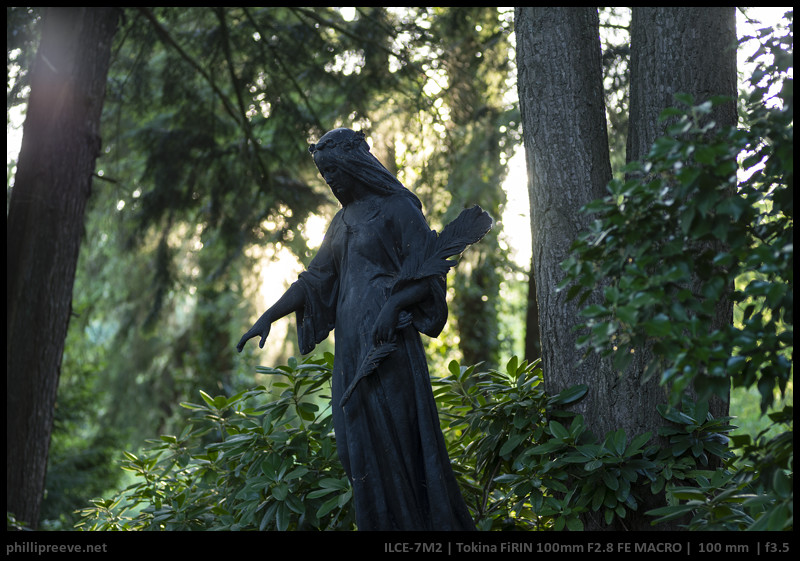 Sunstars
Not a strength of the Tokina. It has 9 rounded perture blades wich result in rather fuzzy 18-pointed sunstars.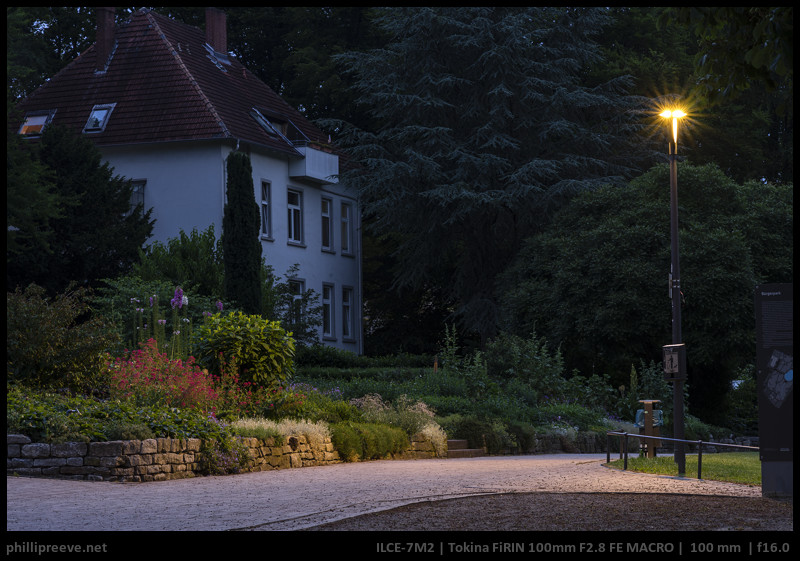 Bokeh
In general the Tokina has really smooth bokeh. Out of focus highlights transition smoothly even in challenging situtations and there are no onion rings. Cat's eyes are present but less pronounced than with Sony's 2.8/90. The only minor issue I see is a moderate degree of bokeh fringing which is better controlled by some competing macros. As you stop down oof-highlights stay mostly round thanks to a rounded 9 bladed aperture.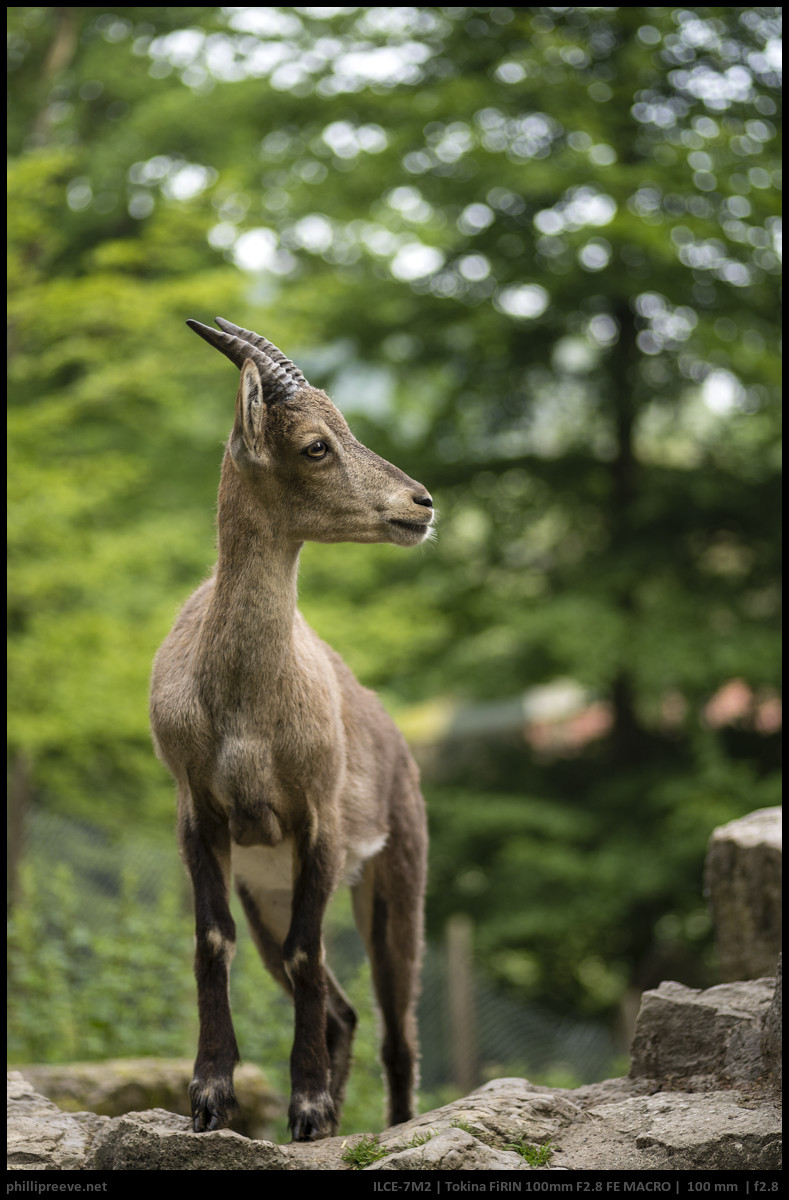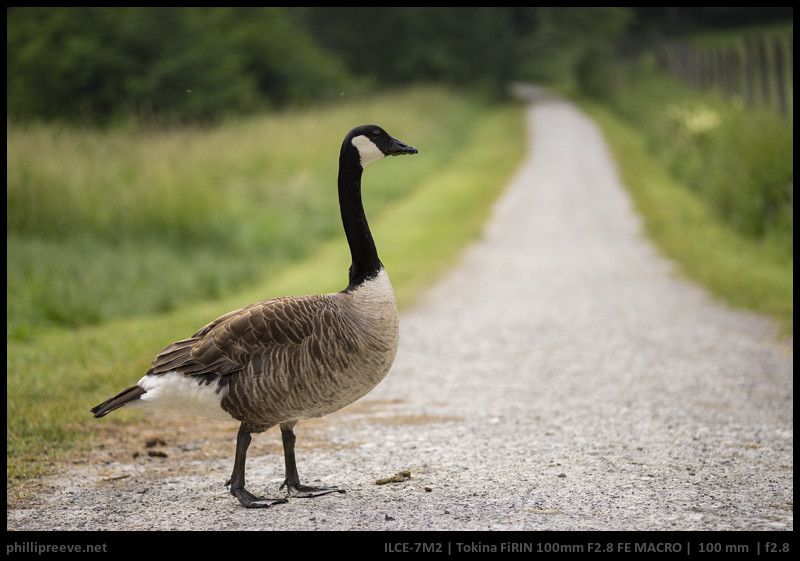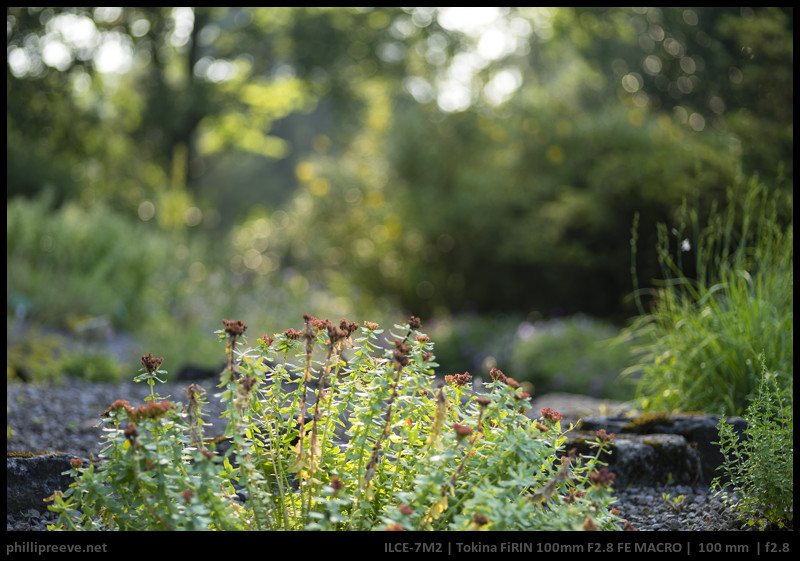 Chromatic Aberrations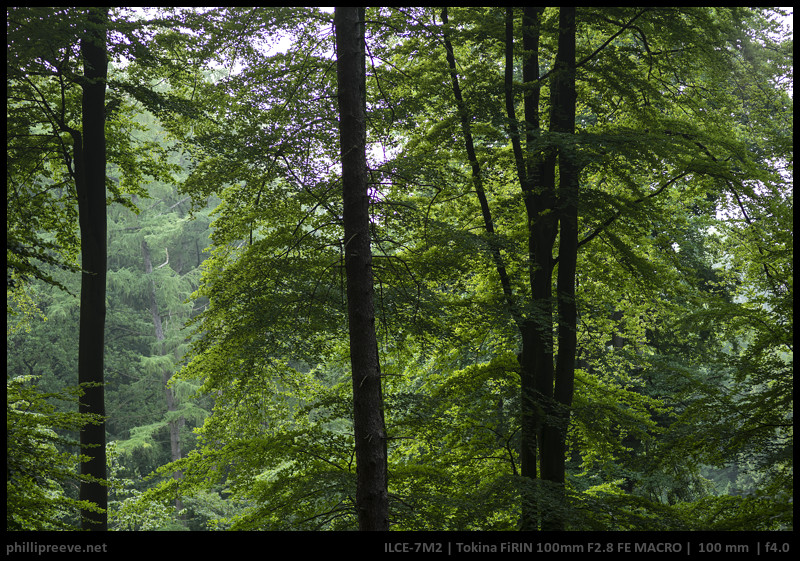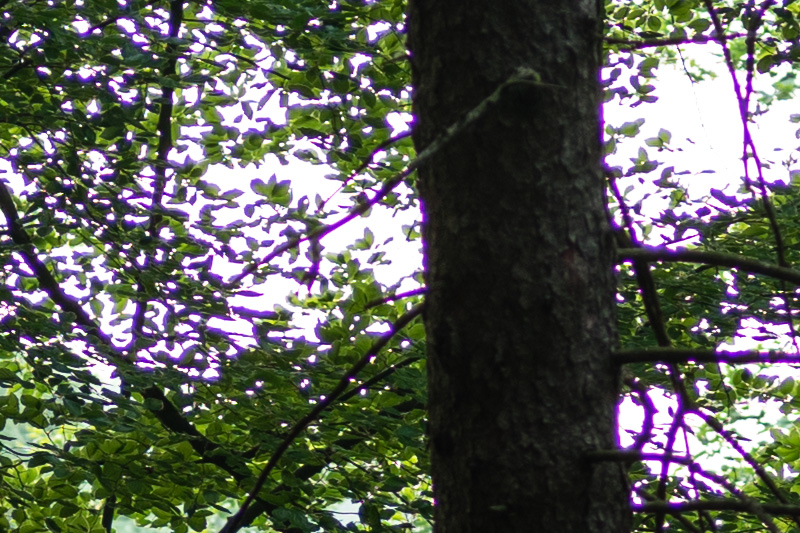 This is a 14-years-old optical design and this really shows when you look at the CA correction. For some subjects this isn't an issue but for metallic objects it can be rather annoying as this comparison with the Voigtlander APO 2.5/110 illustrates: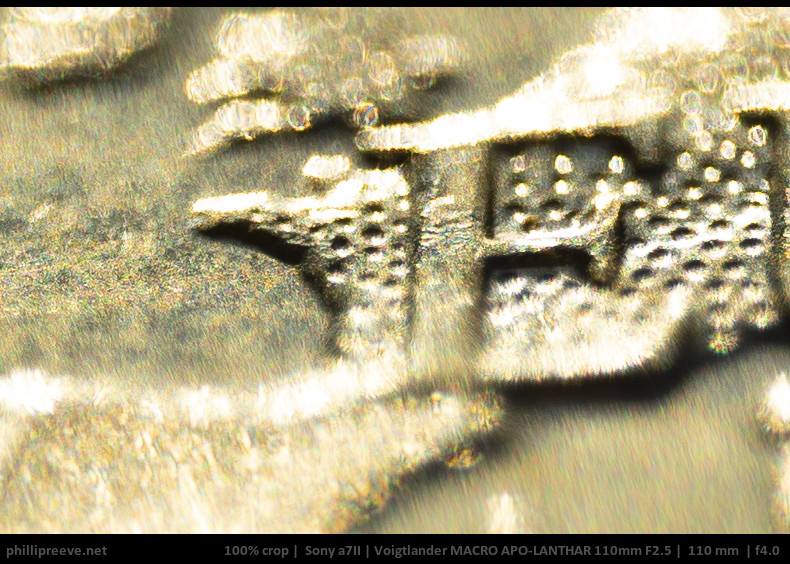 Vignetting
Vignetting at f/2.8 is 1.1 stops which will hardly ever be an issue. Stopping down to f/4 reduces it to 0.7 stops which are hardly noticeable. At f/5.6 vignetting is hardly noticeable at 0.5 stops and at f/8 I measure 0.3 stops. These are good figures, both the Sony 2.8/90 and the Voigtlander 2.5/110 show stronger vignetting.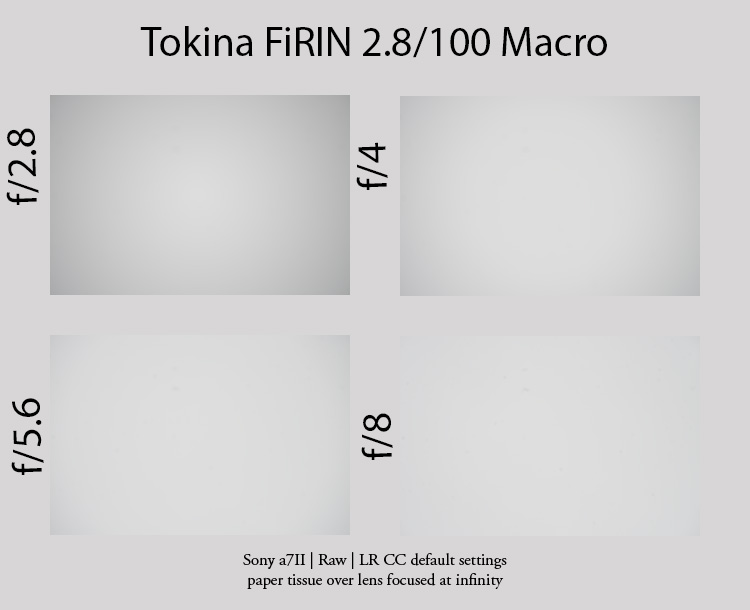 Distortion
The Tokina 2.8/100 Macro shows close to zero distortion.
Sharpness
Just like the Tokina FiRIN 2/20 I reviewed some time ago my copy of the 2.8/100 is decentered to an to me unacceptable degree.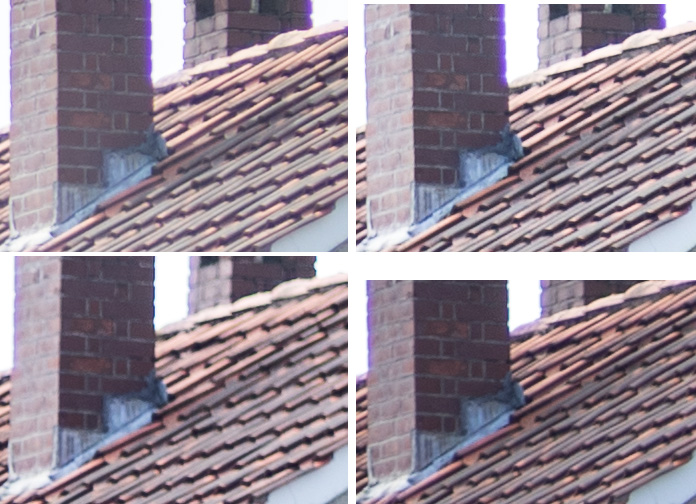 This is just one case and I can't draw any conclusions from it about variance of the FiRin 2.8/100 in general but it certainly did not improve my trust in Tokina's quality control. It also limits the validity of my sharpness test for which I used the best corner but since it is broadly in line with other people's tests of the older SLR-version I decided to publish it none the less.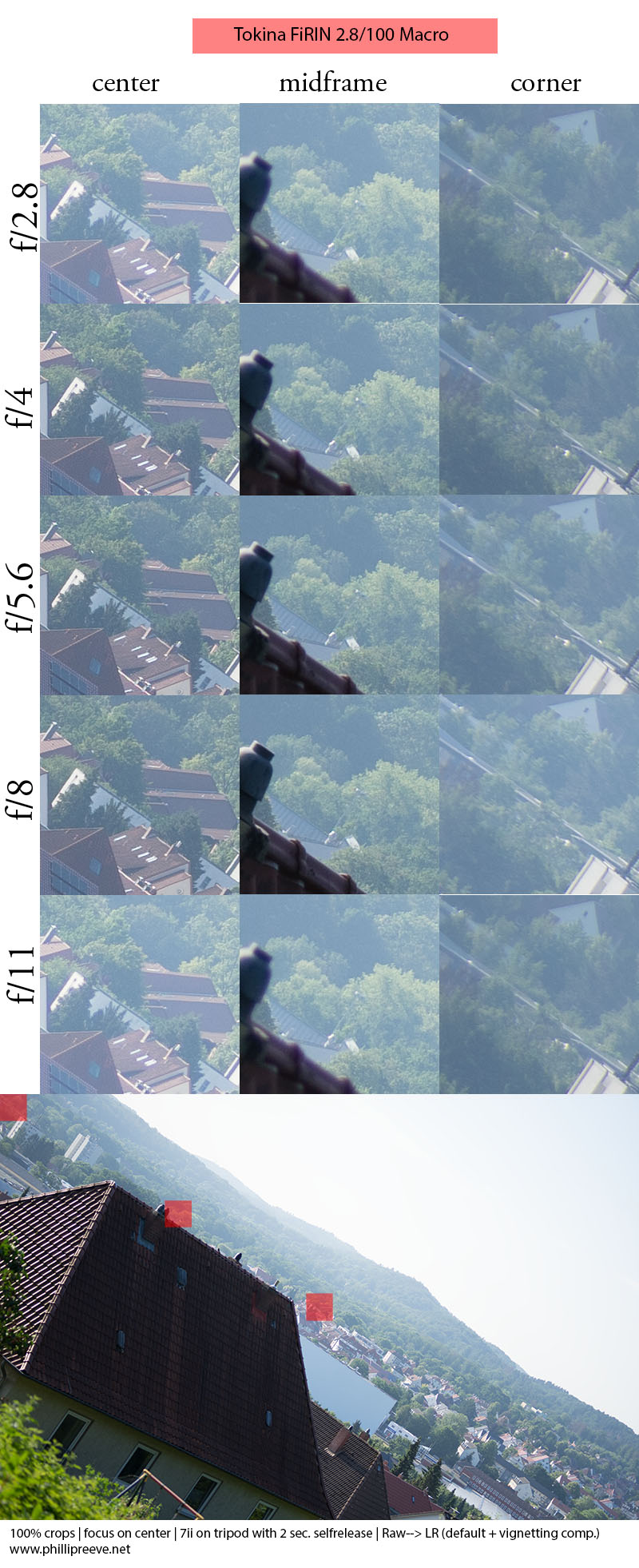 f/2.8: Very good in the center and midframe area with slightly reduced contrast. Corners are good.
f/4: Excellent in the center with very good corners. Contrast increases.
f/5.6, f/8: Hardly any difference from f/4.
f/11: Slightly softer due to diffraction.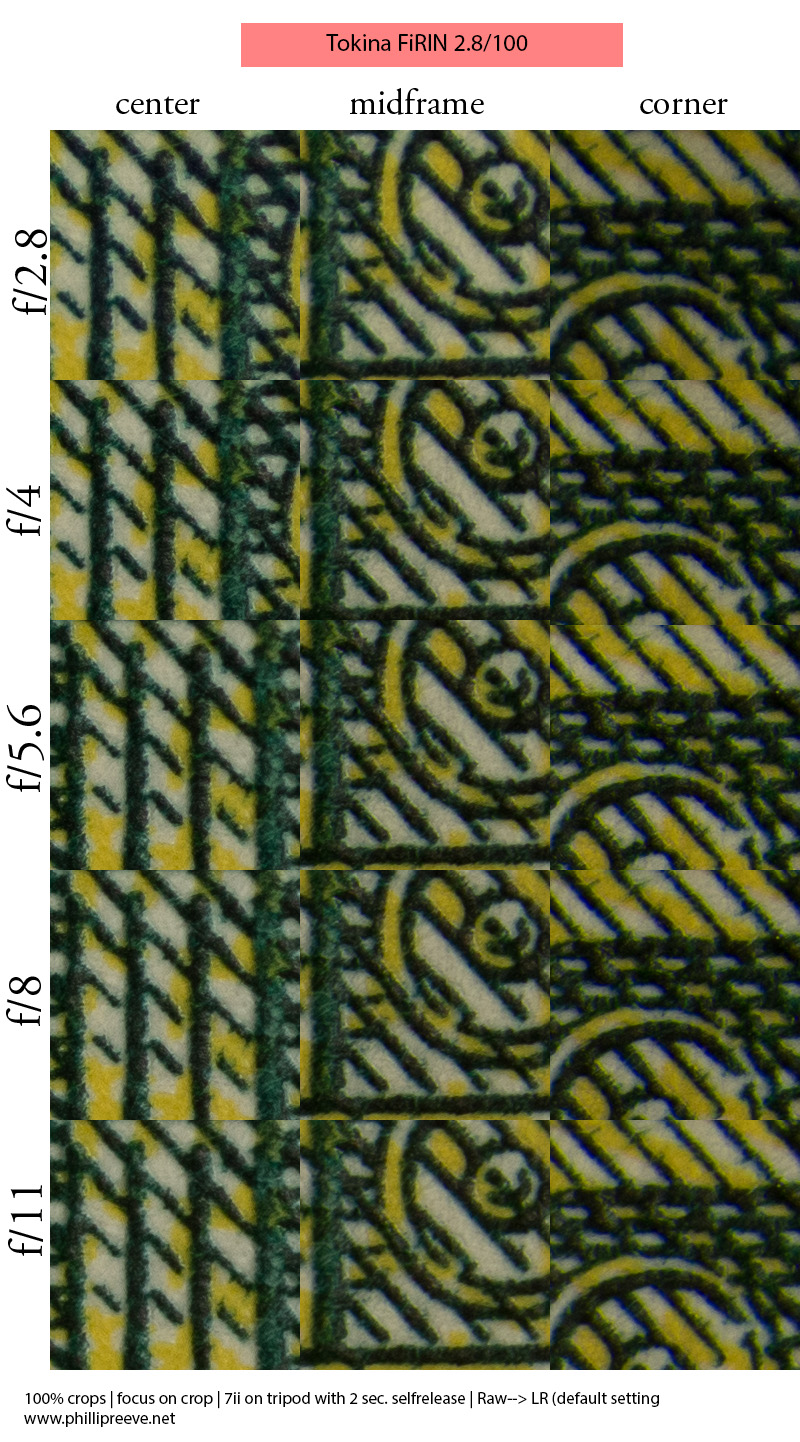 The sharpness figures at infinity are very good. There are few scenarios where I see any reason to be unhappy about the Tokina's performance.
At 1:1 magnification the Tokina is a little weaker with less even sharpness and a little less sharpness in general but overall results are still good.
Both the Sony FE 2.8/90 Macro and the Voigtlander 2.5/110 perform better especially at 1:1 magnification and I suspect that this would be even more noticeable on a 42 MP sensor but you need to print really big and work very carefully to actually notice this in the real world.
Alternatives
Sony FE 2.8/90 Macro: The Sony has a number of features the Tokina lacks: It offers optical stabilization, focuses internally, has a focus clutch, a focus limiter and an AF/MF switch. It is also optically superior with significantly better CA correction and better sharpness. Half a stop less vignetting and no onion rings are the only advantages of the Tokina I see. The Sony costs $400 more  but that price difference seems justified.
630g | $998 | amazon.com (affiliate link)
Sigma 2.8/70 Art Macro: I haven't used it personally but by other people's reviews it ia the lens I would have hoped the Tokina would have been: A significantly cheaper alternative to Sony's 2.8/90 macro with competetive optical performance. It is just a little short in focal length for my taste.
Voigtlander 2.5/110 APO Macro: The heavier and more expensive Voigtlander is a joy to handle and optically among the best lenses money can buy at the moment so you don't have to worry about CA and it is noticeably sharper.
Sony FE 1.8/85: It does not go beyond a magnification of 1:8, so it isn't an alternative for macro use. For other applications the cheaper, lighter and faster FE85 is in most cases the better choice. The strength of the Firin 2.8/100 is it's wider range of applications but if your focus is on portraits or landscapes it isn't a very good substitute.
371 g | $598 | amazon.com (affiliate link)
Tokina 2.5/90 Macro: The predecessor seems to be a bit sharper in the corners and it is more pleasant to handle because it offers proper manual focus. Only goes to 1:2 and has weaker flare resistance.
530 g + adapter  | about $300 used | at ebay.com (affiliate link)
Zeiss Makro Planar 2/100: The fully manual Zeiss which only focuses to 1:2 is a bit larger and heavier (with adapter) but not by much. In the end I sold it because I was too bothered by the high amount of axial CA which outweighed its otherwise awesome performance and wide range of applications.
MTF-data | 660 g + adapter | about $750 used | at ebay.com (affiliate link)
Conclusion
pros

Bokeh

Distortion

Build Quality

Vignetting

Sharpness

average

Flare Resistance
Size & Weight
Price

cons

Manual focus experience

CA correction

AF-speed
Tokina's FiRin 2.8/100 Macro gets many things right: Build quality is decent and it is sharp with very pleasant bokeh. I enjoyed shooting it most of the time although acquiring focus was an issue at times. I was happy with almost all the results I got, some CA related mishaps were the only exception.
What the Tokina lacks is any of the bells and whistles of a premium modern lens like quicker internal focus, optical stabilization, buttons or good correction of CA. These features are nice to haves but seldom make the difference between a successful image or an unsuccessful one so in order to make an affordable lens it would be reasonable to get by without them in order to make the Tokina more affordable.
The issue is that the Tokina isn't as affordable as it should be (yet). As I write this review the Tokina sells for $599 in the US or 719€ in Germany. I think that is way too much, especially in Europe. It's SLR-mount brother with the same optics sells for about $350/350€ which seems like a fair price for a solid lens with a very basic set of features. If you can get a copy for a good price it can be a solid choice.
Even though it is based on a 14-years-old optical design the Tokina delivers solid results. I doesn't perform quite as well as the best modern lenses but it has no major weaknesses either so normally I would recommend it to price conscious users who are willing to trade a little loss of performance for a significant saving. At the moment though it is very expensive for what it has to offer. If prices come down I think it could become a popular lens.
As of July 2019 the Tokina FiRIN 2.8/100 sells for $599 at amazon.com | B&H Photo, about 650€ at Amazon.de (affiliate links).
If this review was helpful to you, please consider using one of my affiliate links. I will receive a small commission without any additional cost to you. 
More Image Samples
You can find these and more images in full resolution in this flickr set: Tokina FiRIN 2.8/100 Macro.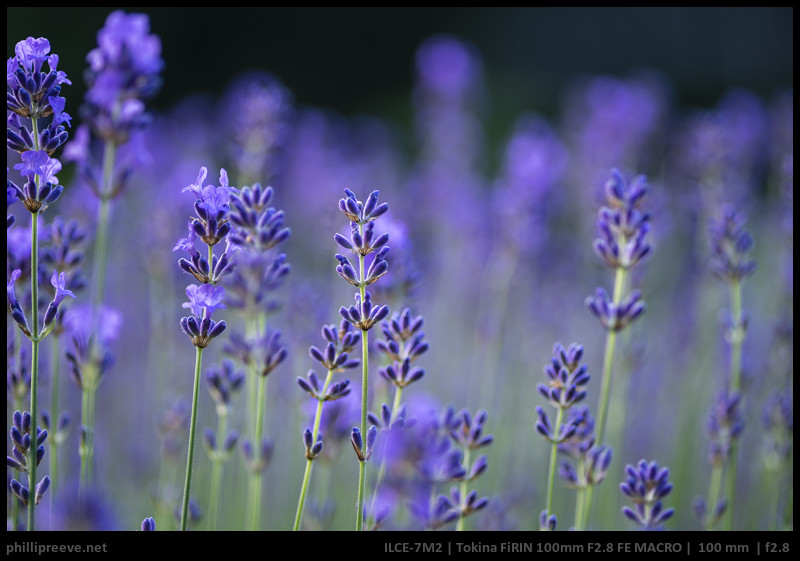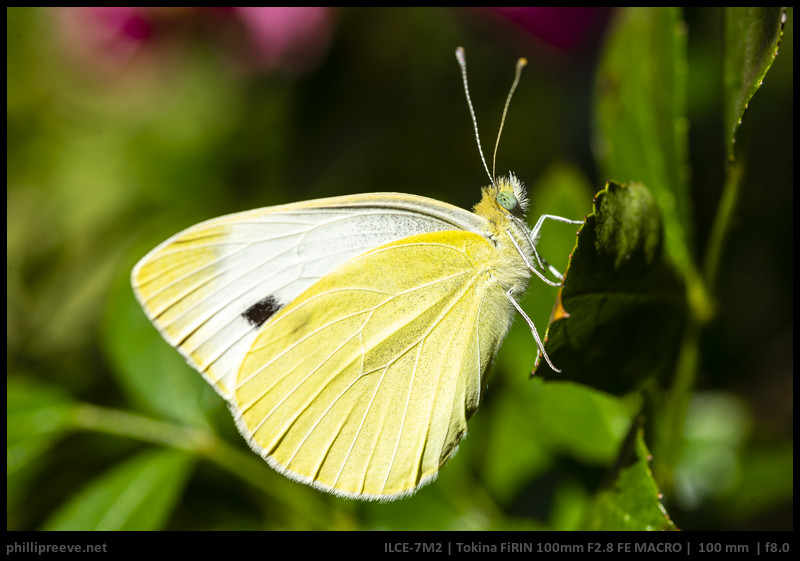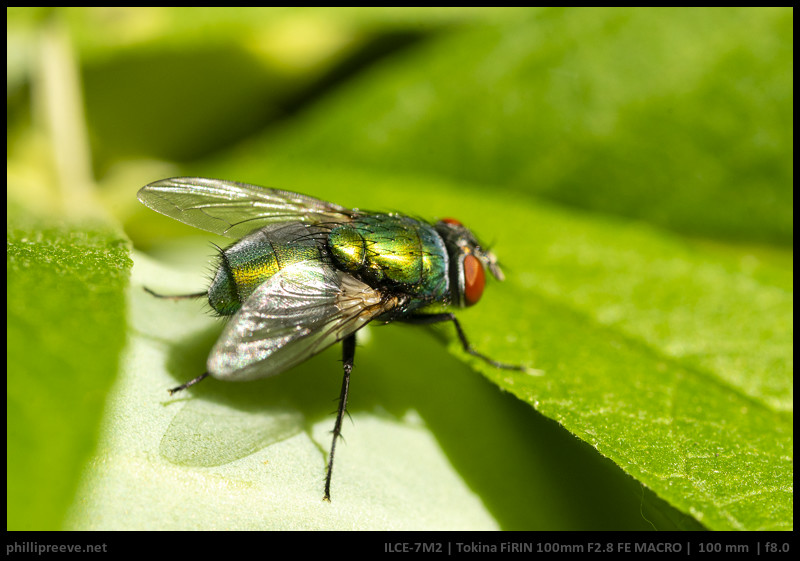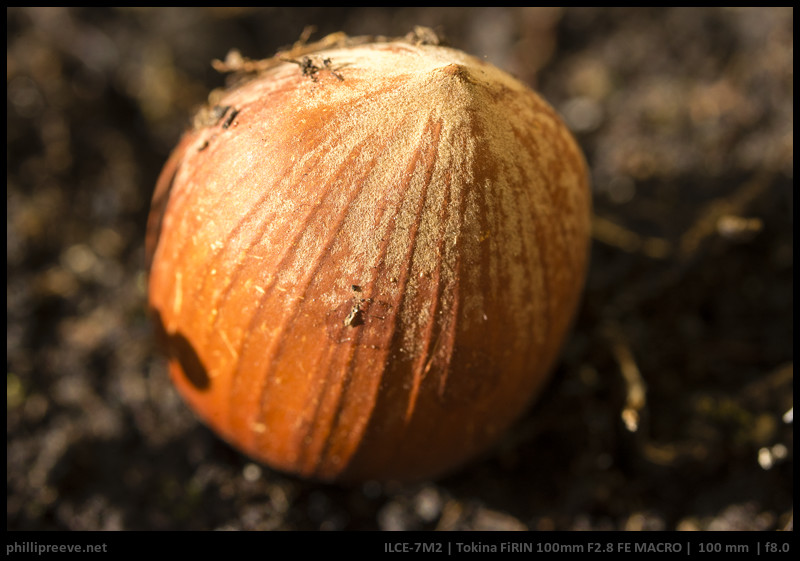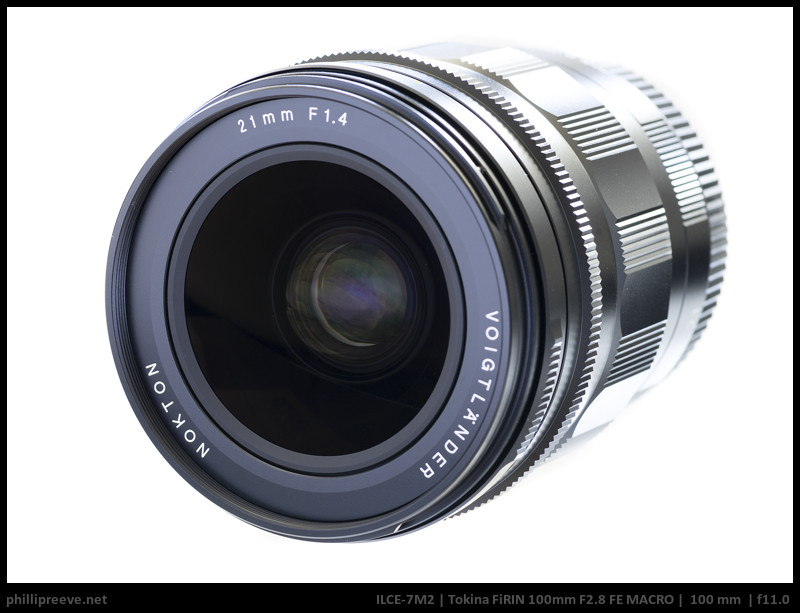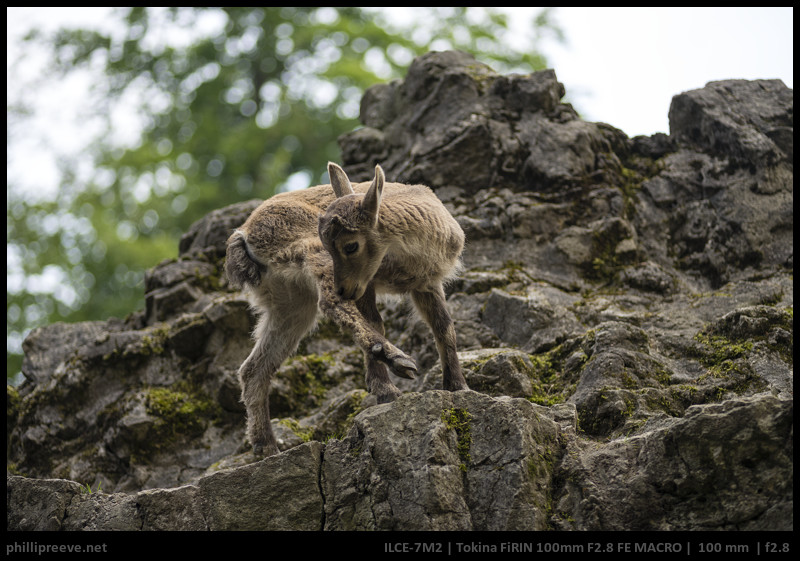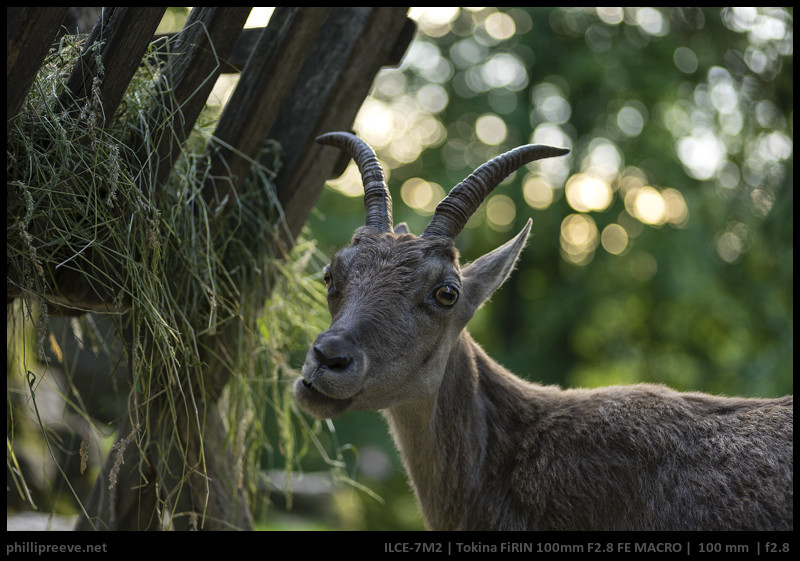 Other articles
The following two tabs change content below.
I have two hobbies: Photography and photographic gear. Both are related only to a small degree.
Latest posts by Phillip Reeve (see all)