Tamron 46A 70-210 mm f/3.8-4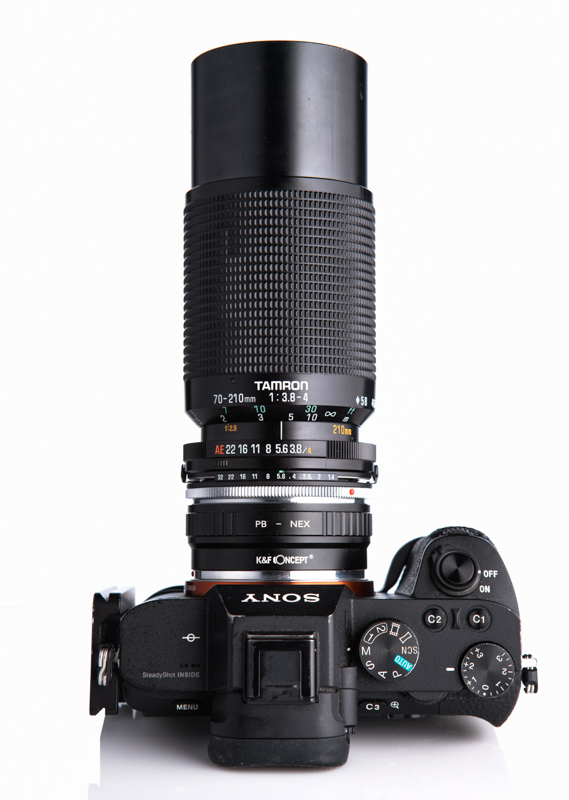 The Tamron 46A 70-210 mm f/3.8-4 was the final version of their affordable tele zoom lenses line.The handy zoom range is combined with a minimum focus distance of 90 cm which results in a max magnification of 1:2.9.
How does this cheap zoom perform in the modern age? Read on to find out!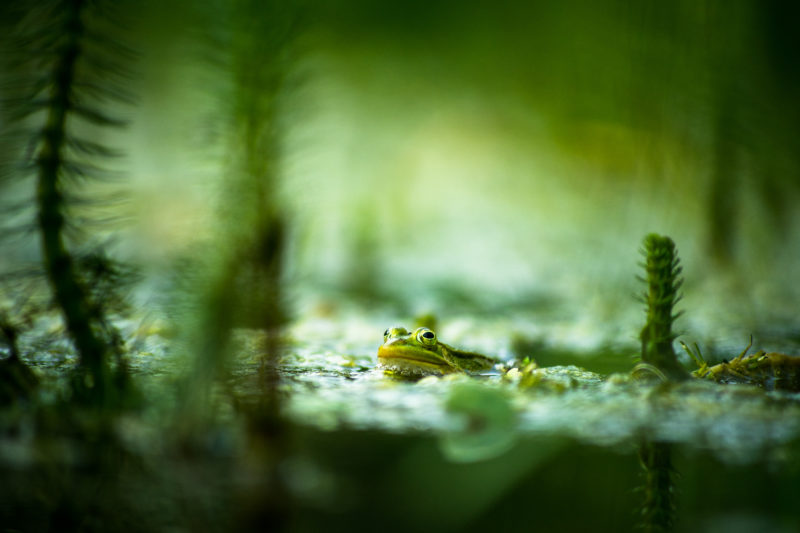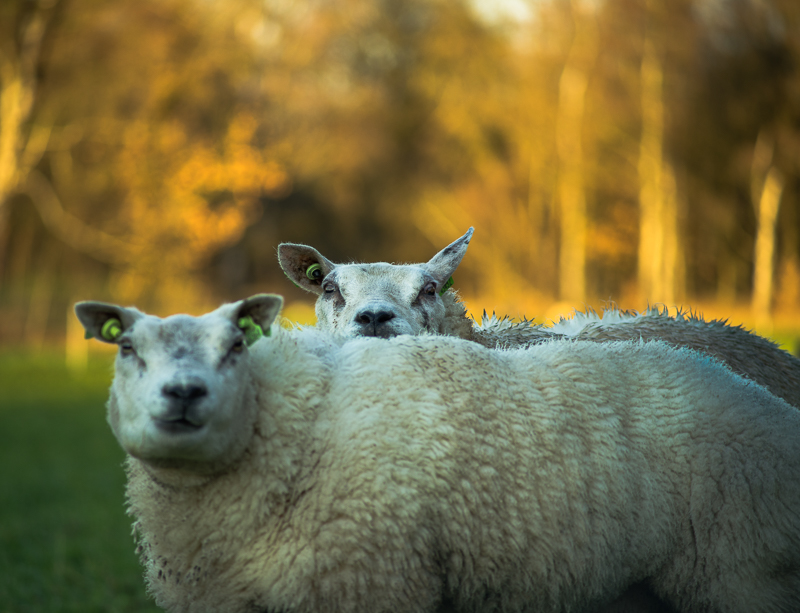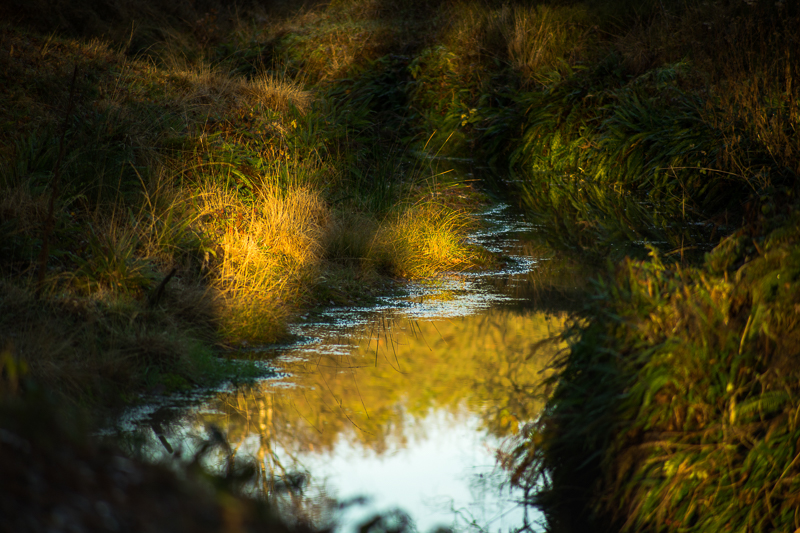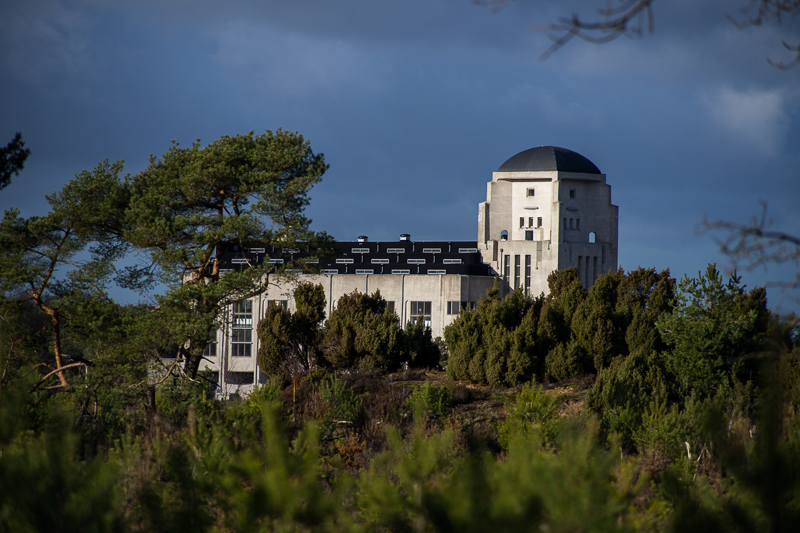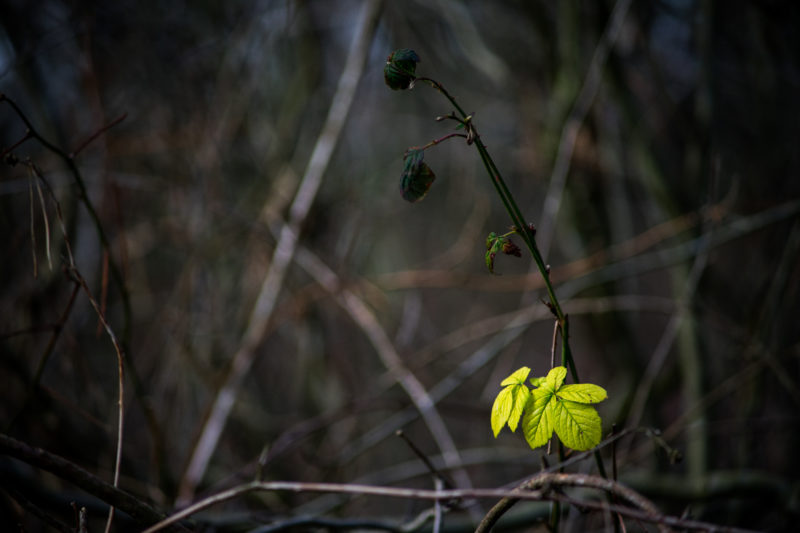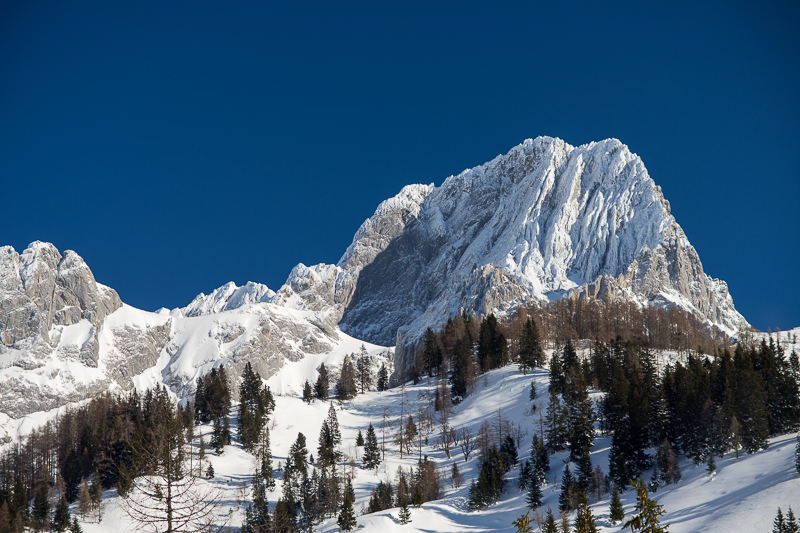 Specifications
| | |
| --- | --- |
| Diameter | 66 mm |
| Length | 139.4 mm (focused at infinity) |
| Filter Thread | 58 mm (metal) |
| Weight | 580 g (without adapt2all mount) |
| Max. Magnification | 1:2.9 |
| Close focusing distance | 0.9  m |
| Number of aperture blades | 9 (slightly rounded) |
| Elements/Groups | 12/9 |
Versions and history
The Tamron 46A 70-210 mm f/3.8-4 was the final version of their affordable tele zoom lenses line, the previous models were the 80-210 mm 03A and 80-210 mm 103A. The 46A was produced between 1986 and 1988. It was part of the adaptall-2 series which means the lens mount is basically an adapter that could be changed if one switched to another system.
These Tamron zooms had the reputation to be pretty good, especially taking their low price in account.
More information can be found here and here.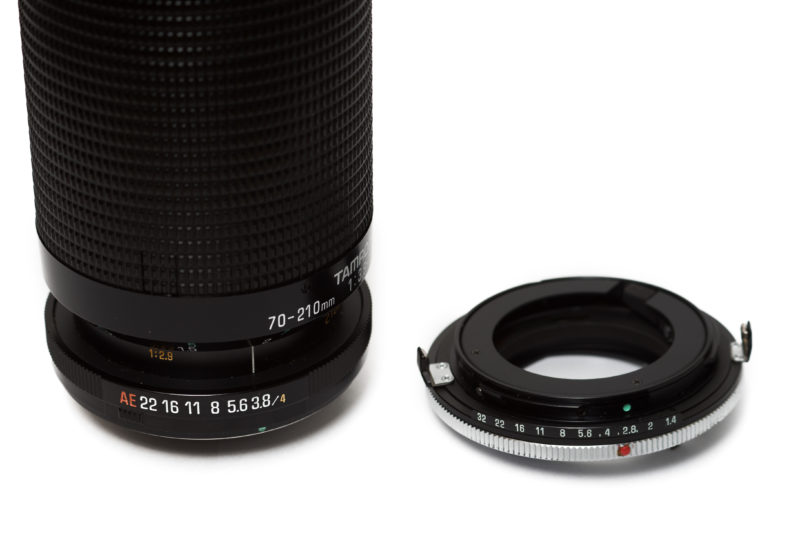 Build quality and handeling
It seems Tamron made some concessions in the material department to keep the costs down. Quite some plastic was used in the Tamron 70-210 mm 46A.
The lens barrel is made from metal, the aperture and focus/zoom rings are made from plastics. The focus ring has a plastic knurled diamond pattern, the focus ring on my sample has a tiny bit of play.
Markings on the lens barrel and aperture ring are engraved, the markings on the focus ring are only printed. Unfortunately depth of field markings are absent on this lens.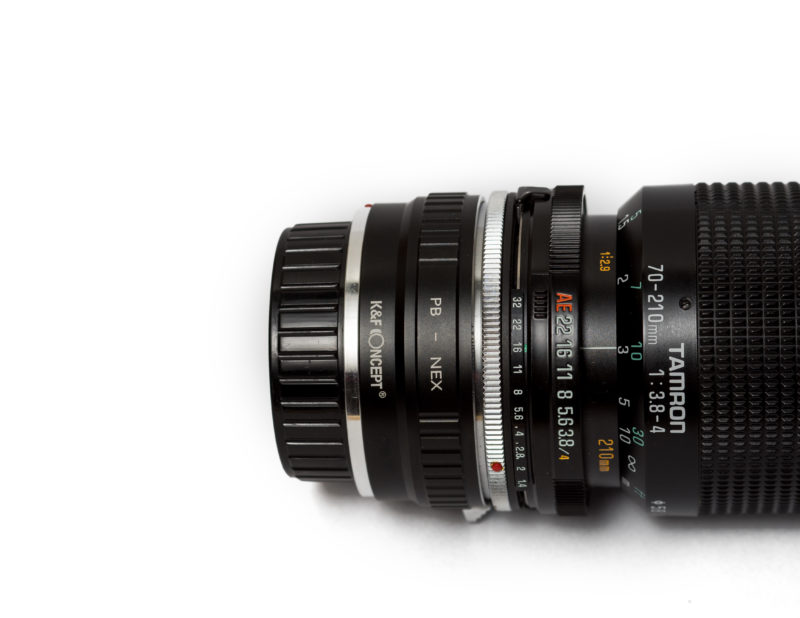 The Tamron 70-210 mm 46A is a push and pull zoom, the focus and zoom ring are the same ring. By turning the ring one can focus, zooming can be done by push or pulling along the lens barrel. I personally don't like this design much, focusing precise can be a challenge. Also zoom creep can be a problem you need to be aware of if you are using the lens under an angle. Unfortunately the front ring turns when focusing which makes the use of a CPL filter not very straightforward.
Because of the plastic focus ring and the small amount of play the lens feels a bit cheap. Nevertheless resistance is actually nice. The aperture ring feels good too.
The Tamron 46A is very cheap and can be had for ~25€/$.
If you decide to buy the lens, please consider to do this via our affiliate* links. We will earn a small commission to keep the blog running, and it doesn't cost you anything extra 🙂
Ebay.com* | Ebay.de*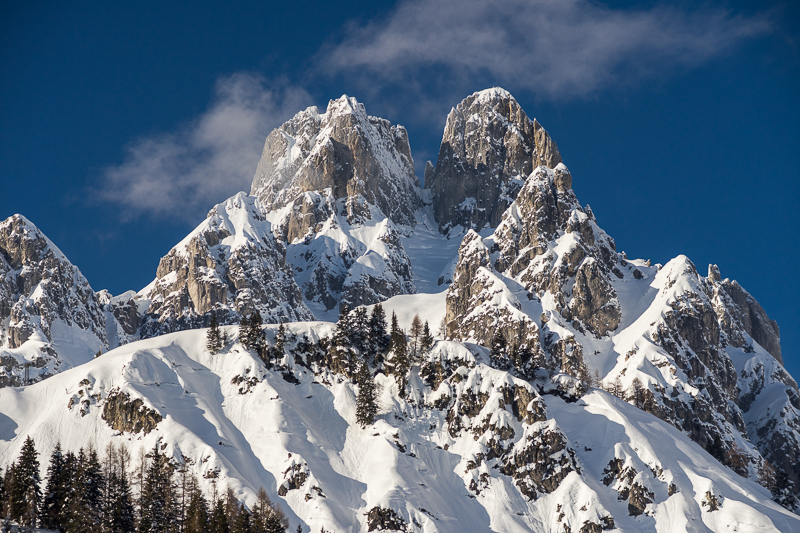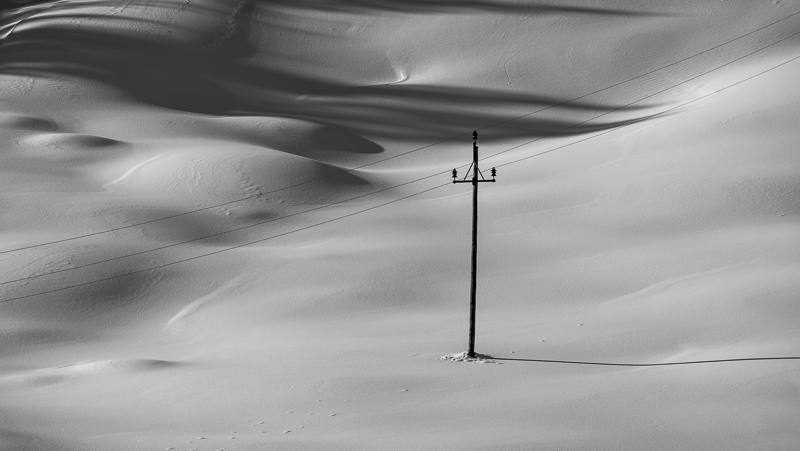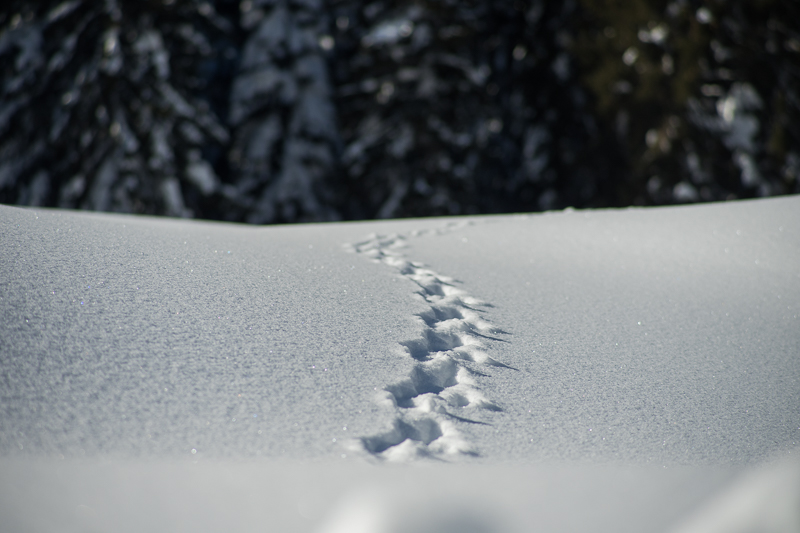 Sharpness and contrast
Infinity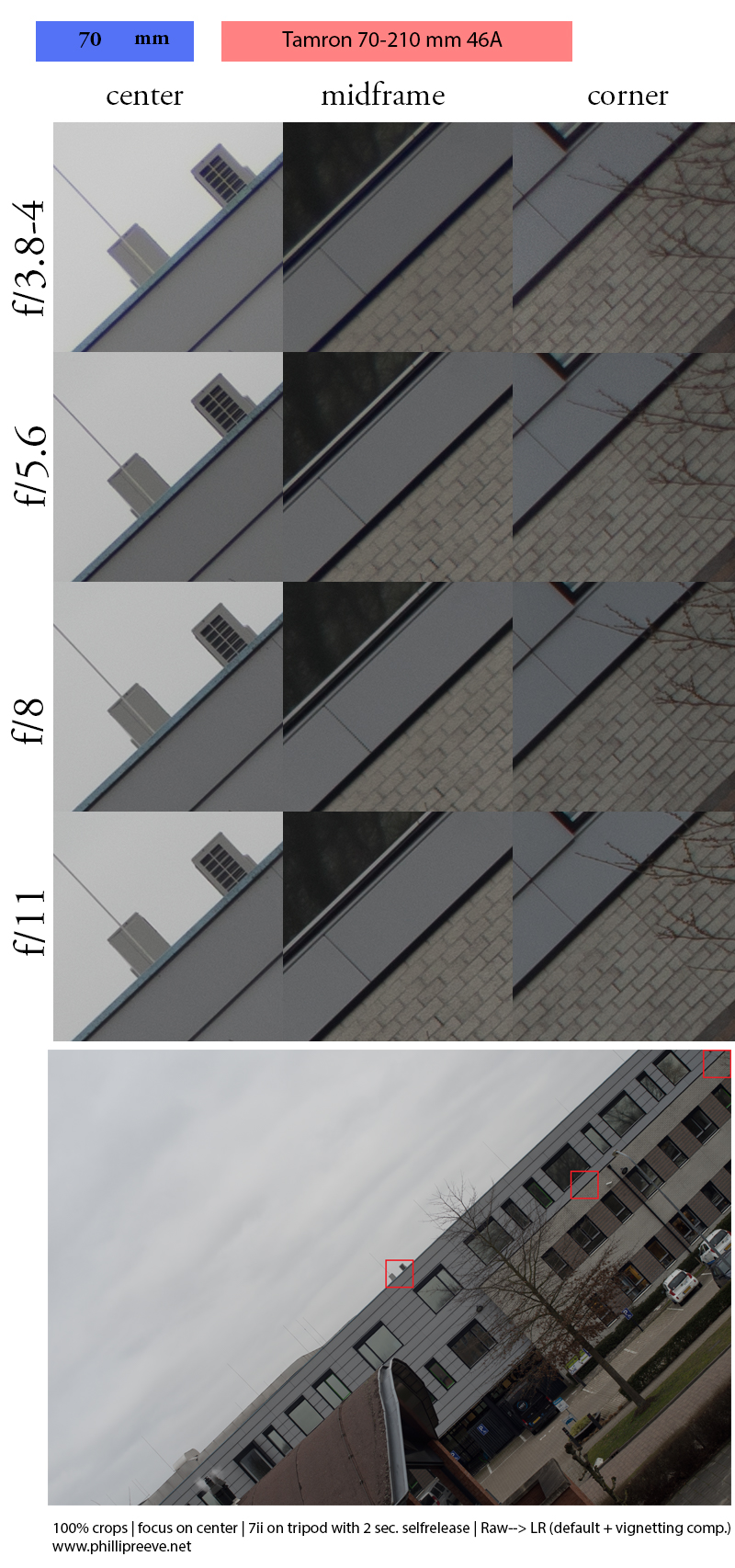 At 70 mm the Tamron 70-210 mm 46A performs good.
The center already looks pretty good from wide open, as are the corners. The midframe stays a bit behind due to field curvature. Stopping down to f/5.6 improves sharpness a bit, especially in the midframe. Performance peaks at f/8, at f/11 diffraction is clearly visible. At 70 mm the lens is certainly usable wide open.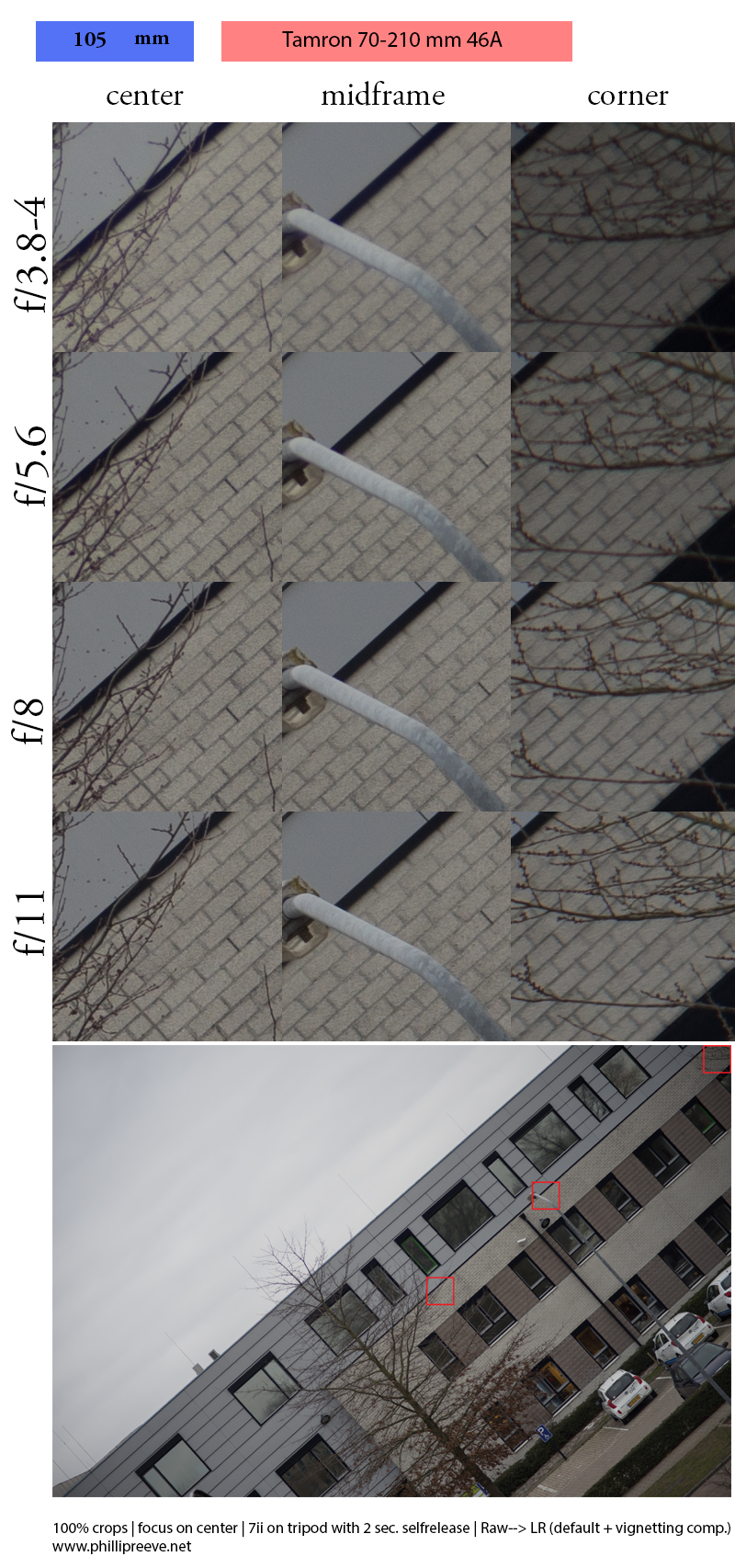 At 105 mm things still look good. Wide open the center is good, midframe and corners are OK. At f/5.6 the center is excellent, midframe is good and the corners are OK to good. Contrast improves.
At f/8 midframe is excellent and corners gain a bit and are good now, diffraction kicks in at f/11.
At 135 mm things look a bit less good. Sharpness in the center and midframe are still comparable with what we see @105mm, but the corners stay behind and never get very good. At f/5.6 midframe sharpness seems to be a bit worse than at f/4, this is probably caused by focus shift in combination with field curvature. The midframe is focused slightly past infinity here, a shorter adapter would fix this.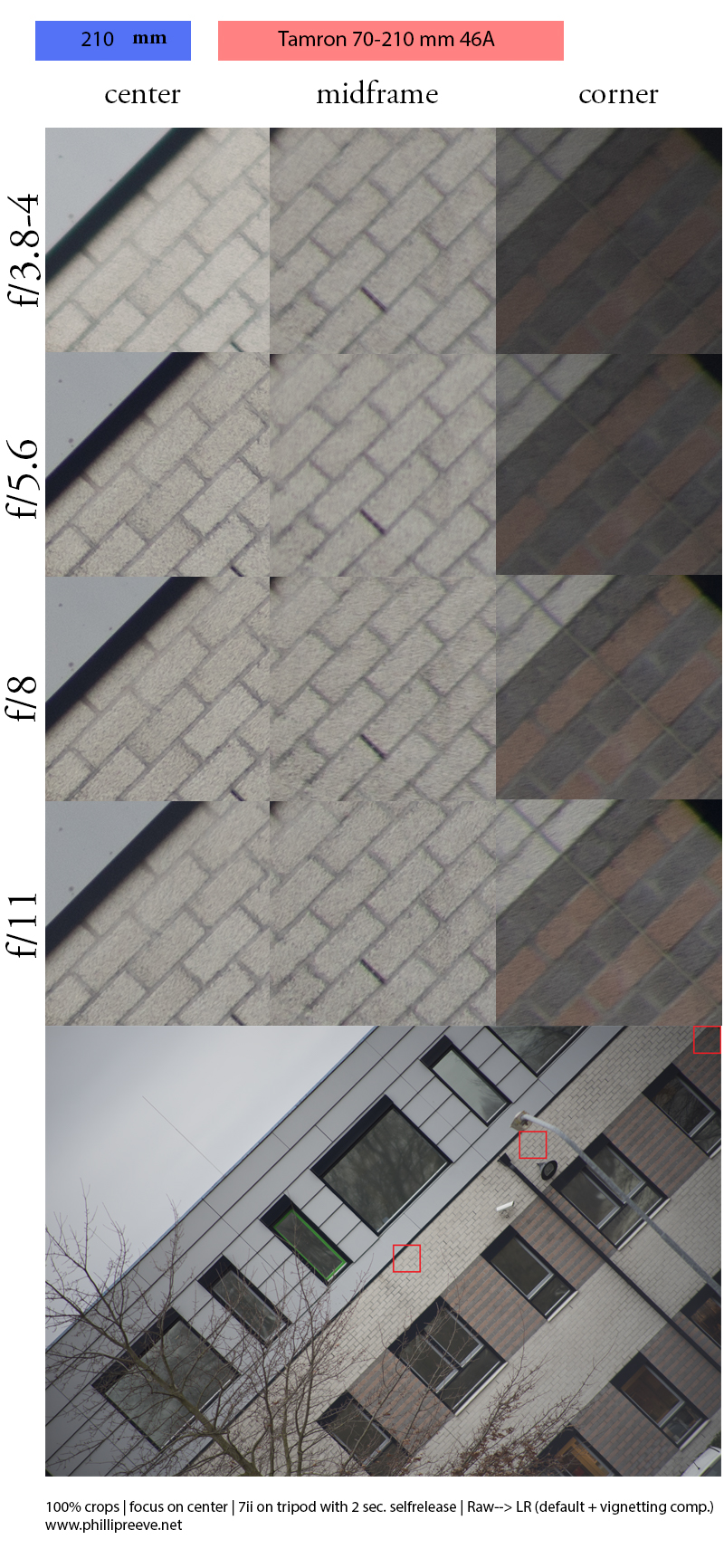 At 200 mm performance takes a hit. Wide open contrast is very low and some glow can be seen. The center improves a lot after stopping down to f/5.6 and looks very good. The midframe is a little less sharp due to the focus shift and field curvature as described in the 135 mm section above. At f/8 midframe and corners improve a bit and are usable. Midframe and corners peak at f/11 but the center is a lot softer. I would recommend to use f/8 for the most balanced performance at 210mm.
Close-up and Portrait
Wide open at MFD the image is a bit soft at 210mm but usually good enough for web size. However a bit away from MFD, even at 210mm things look good. When focused for, you can get very good sharpness at every position in the frame at closer distances. At those distances bokeh is really good as well so for close ups of flowers and stuff the Tamron is a good tool.
At typical distances for a half body portrait or a head shot the Tamron 46A is very sharp, even wide open. However at full body portrait distance sharpness is lacking a bit wide open. Also hand held focusing at longer distances is a pain, even with IBIS on my a7II.
I have the feeling the Tamron 46A 70-210 mm wasn't optimized for infinity but for typical portrait distances and close ups. Nevertheless the lens can deliver at infinity as well, especially until 135 mm.
Vignetting
| | |
| --- | --- |
| 70mm | |
| f/3,8-4 | 1,75 EV |
| f/5,6 | 0,8 EV |
| f/8 | 0,3 EV |
| 105mm | |
| f/3,8-4 | 1,2 EV |
| f/5,6 | 0,4 EV |
| f/8 | 0,1 EV |
| 210mm | |
| f/3,8-4 | 2 EV |
| f/5,6 | 1 EV |
| f/8 | 0,4 EV |
Vignetting is not much of a problem, at the short and long end vignetting is most pronounced. At f/5.6 at the long and short end vignetting will only be visible in very few situations. At f/8 vignetting is negligible.
Chromatic aberrations
Lateral CA is corrected quite well at the short end, however at the long end LaCA is correction isn't good and LaCA can be visible.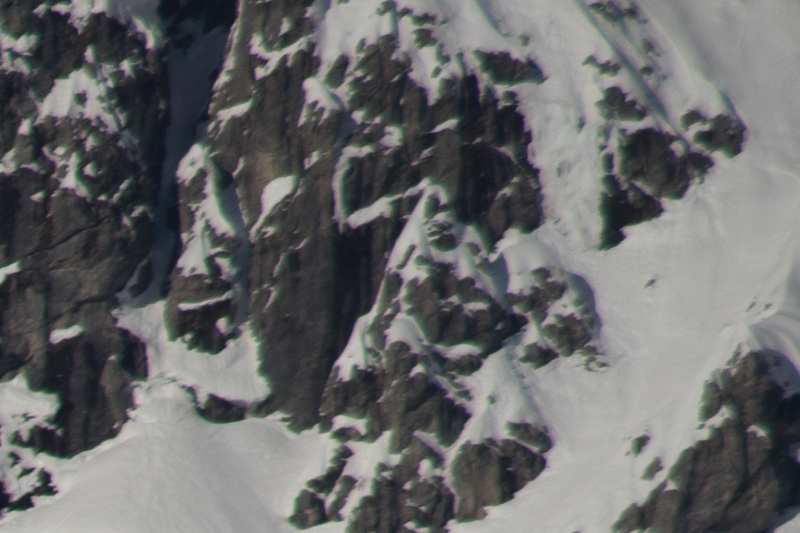 Bokeh
Bokeh is a mixed bag. Bokeh balls show only a little outlining and union rings are no problem. Mechanical vignetting is very obvious though, cats eye effect is clearly visible and bokeh is swirley.
To give you an idea how bokeh looks like in practice I have made some series at different focal lengths and focusing distances
70 mm
105 mm
135 mm
210 mm
I also made a comparison with the Canon nFD 135mm f/3.5, a tele lens of comparable speed with very nice bokeh (in my opinion).
Canon left, Tamron right.
Focused at 2 meters
Focused at 3 meters
Focused at 5 meters
Focused at 10 meters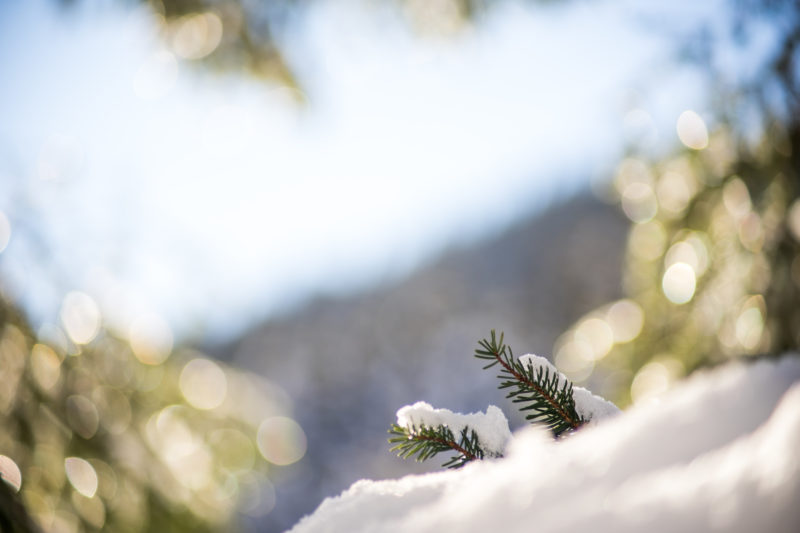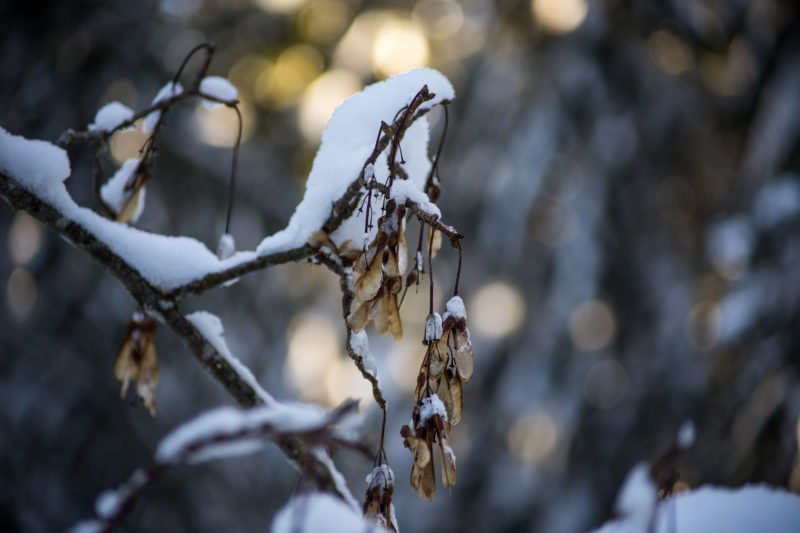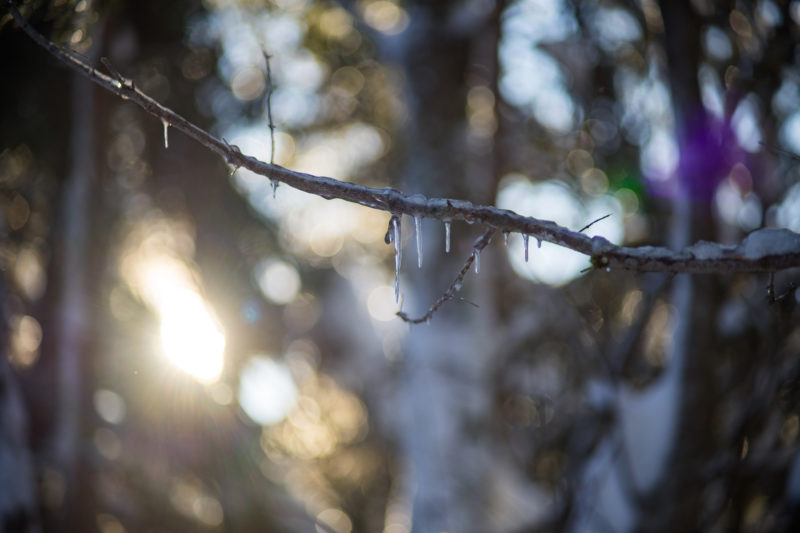 Flare resistance
Flare resistance is pretty bad. Veiling flare with the sun just outside the frame can be problematic though shading with your hand works often.
With the sun in the frame ghosting is a problem as is veiling flare. In you like to include the sun into the frame this lens is not for you.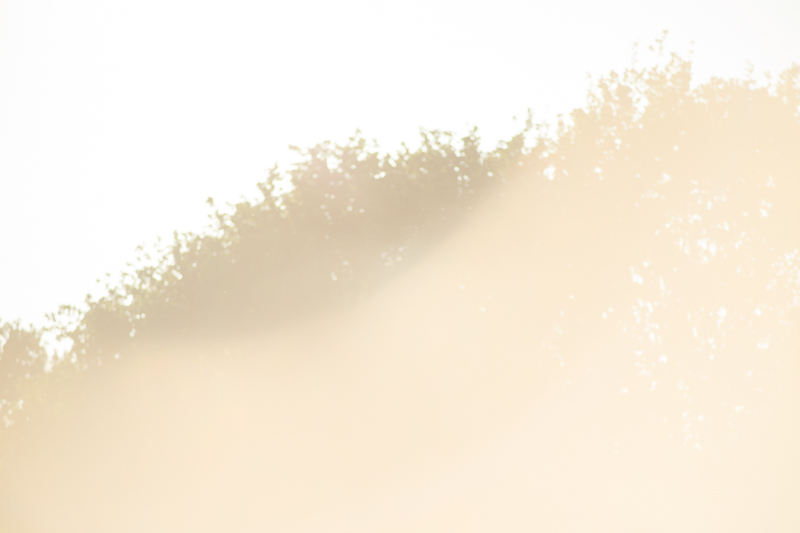 With the sun just outside the frame there is veiling flare too but shading with your hand will help here.
Street lamps at night or during blue hour will also cause severe flare which makes the lens close to useless for shooting in such circumstances.
Coma
Coma correction seems to be good, however this doesn't matter much as flare resistance is very bad and you will get flares from city lights anyway.
Sunstars
You need to stop down to f/11 to get weakly defined 18 rays sunstars. I don't like them too much, and you can't have them without flares.
Distortion
The Tamron 46A 70-210 mm has significant distortion and therefore I would not recommend it if you plant to shoot architecture often.
Alternatives
CANON EF 70-200M 4.0L USM
A better performer with much better handling, AF, but much more expensive, a bit heavier and worse MFD.
NIKON 75-150MM 3.5 SERIES E
Handling seems to be even worse, but it is significantly lighter. In terms of sharpness it seems to be worse and it has a worse MFD.
SONY FE 4/70-200 G OSS
The native option with AF, much better handling and performance, but also heavier and much more expensive.
CONTAX ZEISS VARIO-SONNAR T* 4.5-5.6/100-300
A stellar performer, but hard to get in good condition and much more expensive.
Conclusion
Good
Average
Bad

·        MFD

·        Sharpness at close distances

·        Bokeh at close distance

·        Sharpness at short end

·        Bokeh at medium distance

·        Handling (push/pull)

·        Weight/size

·        CA correction

·        Sharpness at long end

·        Flare resistance
The Tamron 46A 70-210 mm f/3.8-4 is not a very good lens in absolute terms, sharpness, CA correction, handling, distortion and especially flare resistance could be better. However the MFD of just 90 cm and the typical bokeh rendering are helpful for getting pictures with a very distinctive look.
If you are looking for a landscape lens look further. Due to it's bad flare resistance and mediocre sharpness at the long end you often run into trouble.
However if you like to take portraits and closeups of flowers, reptiles and amphibians this lens is a very interesting option. I often get pleasing results when using it for these purposes and it is easier to work around its flaws in such settings.
After 9 months you can still find it in my bag every now and then. If I want to combine portraiture and frog photography in one walk this is the lens on my camera. Most samples can be found in full resolution in this Flickr album.
If you decide to buy the lens, please consider to do this via our affiliate* links. We will earn a small commission to keep the blog running, and it doesn't cost you anything extra 🙂
Ebay.com* | Ebay.de*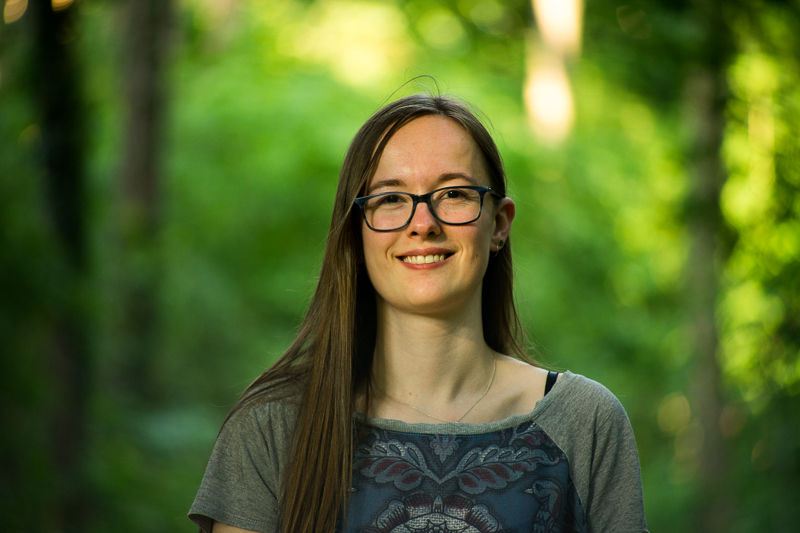 Tamron 46A 70-210 mm | 210 mm f/4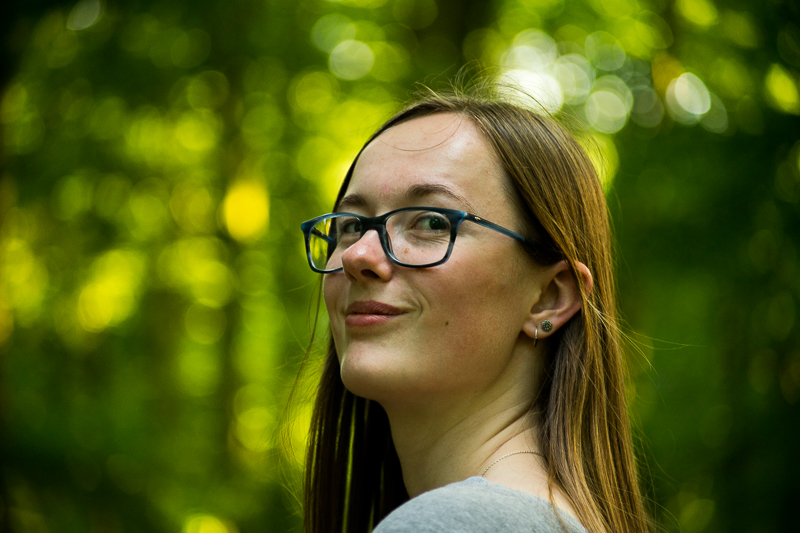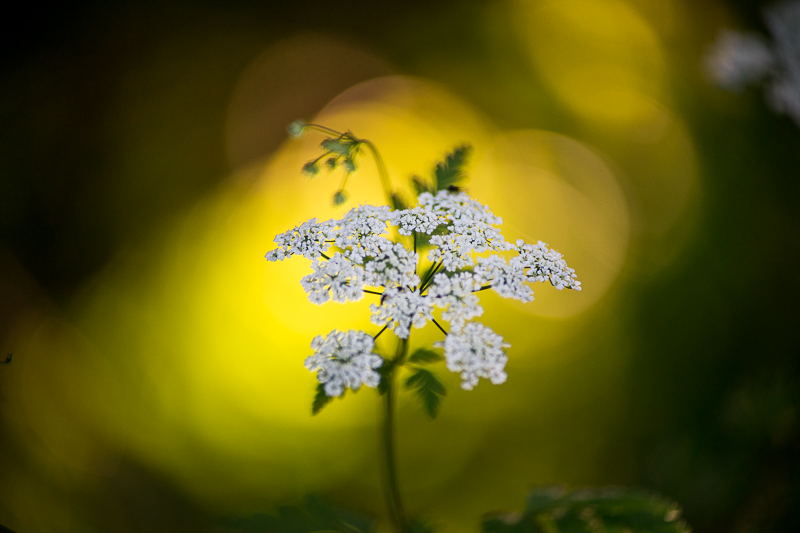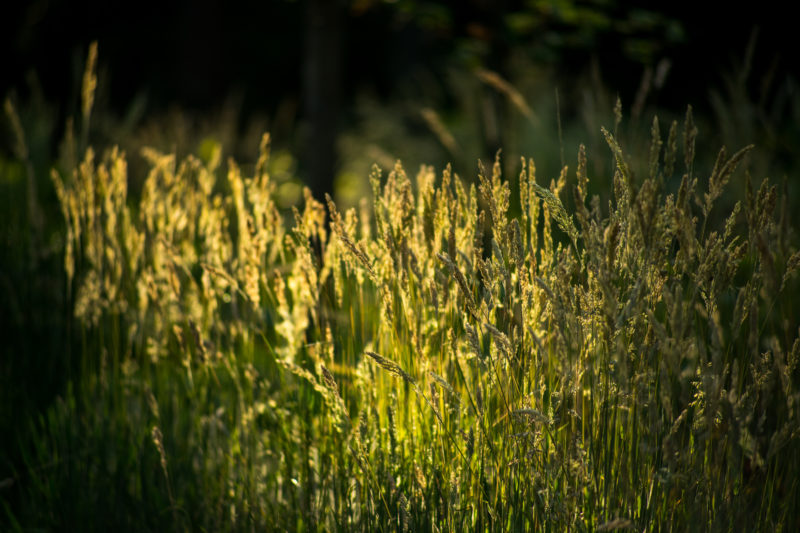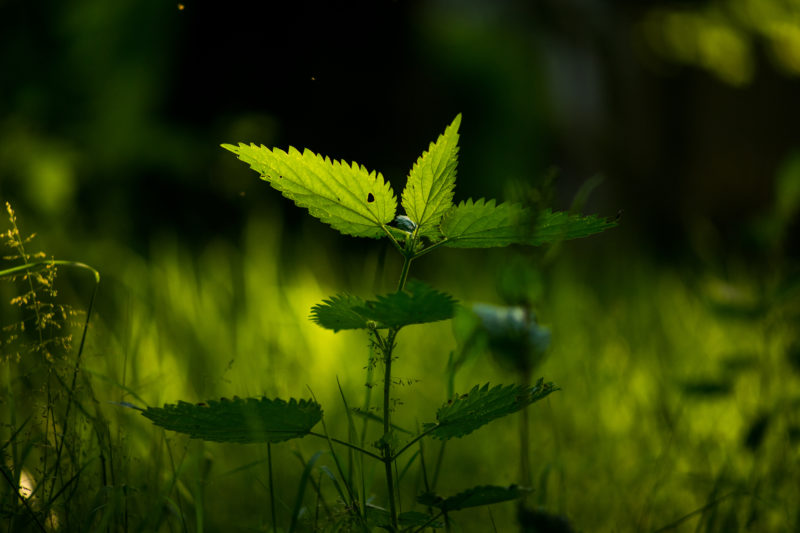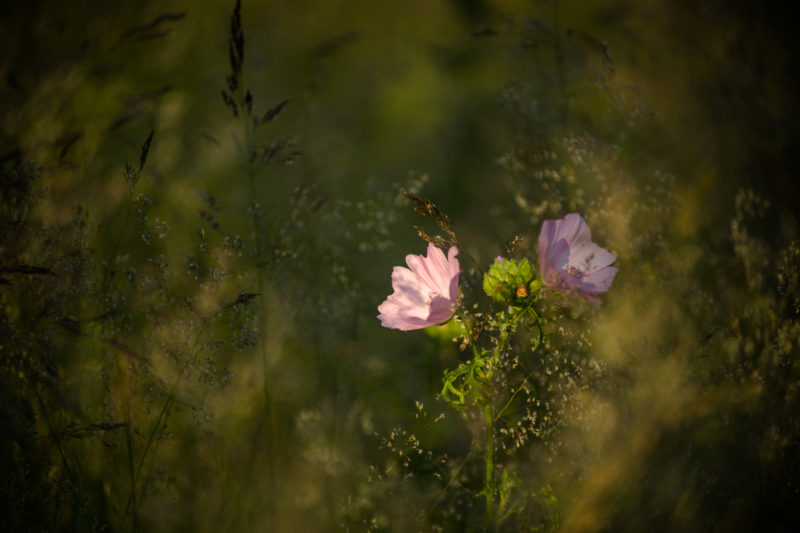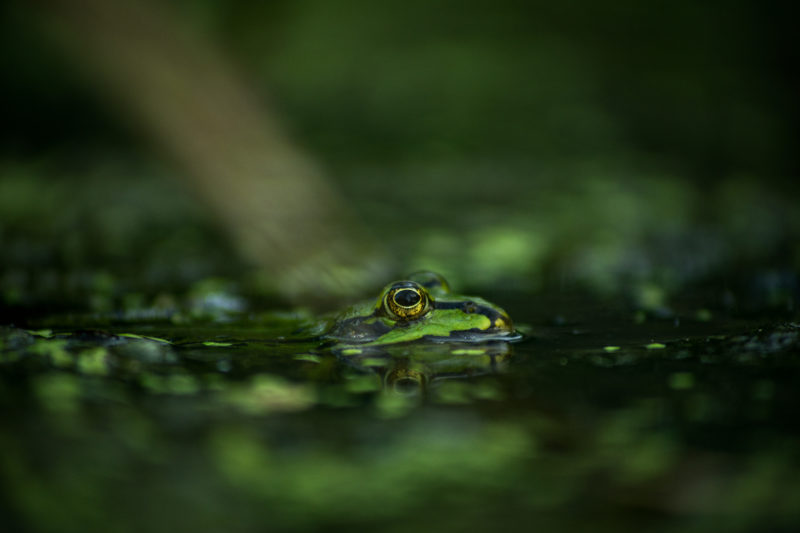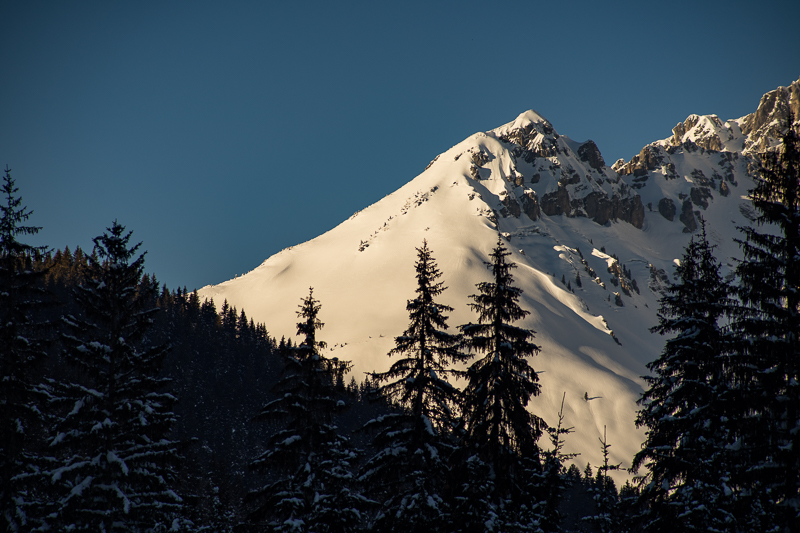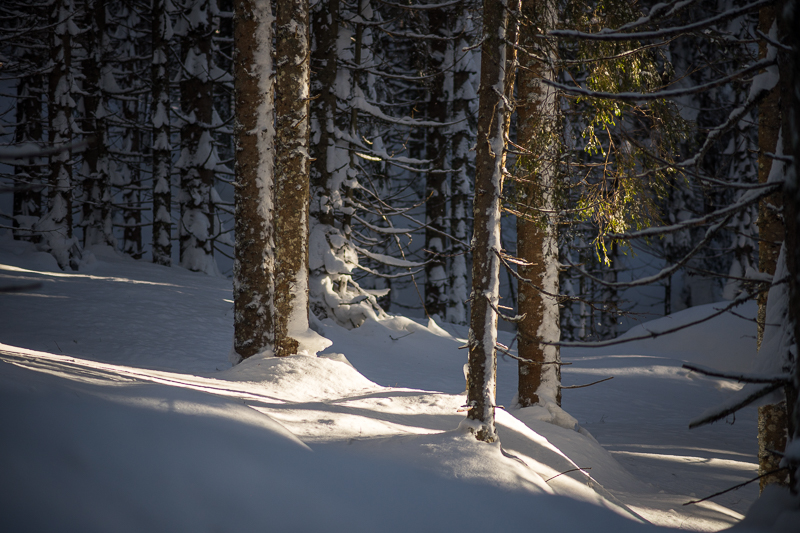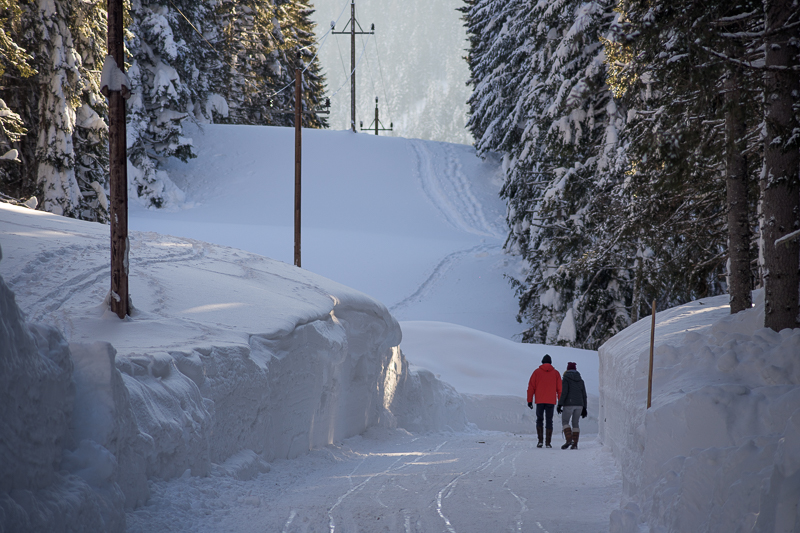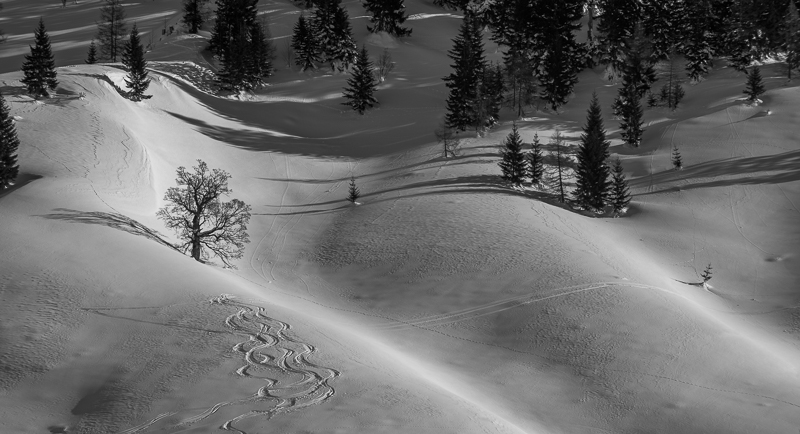 Further reading
A $400 LENS KIT FOR YOUR SONY A7 SERIES CAMERA
AFFORDABLE MANUAL LENSES FOR THE SONY ALPHA 7,7R,7II,7RII AND 7S
THE BEST LENSES BELOW $499 FOR THE SONY A7 SERIES V1.1