Introduction
The TTArtisan 21mm 1.5 is not only a fast but also a very compact wide angle lens. Does the small size take its toll, or will this be a similarly positive surprise as the similarly sized 7Artisans 28mm 1.4? Let us find out how it performs on the Sony A7rII and the Leica M10!
Sample Images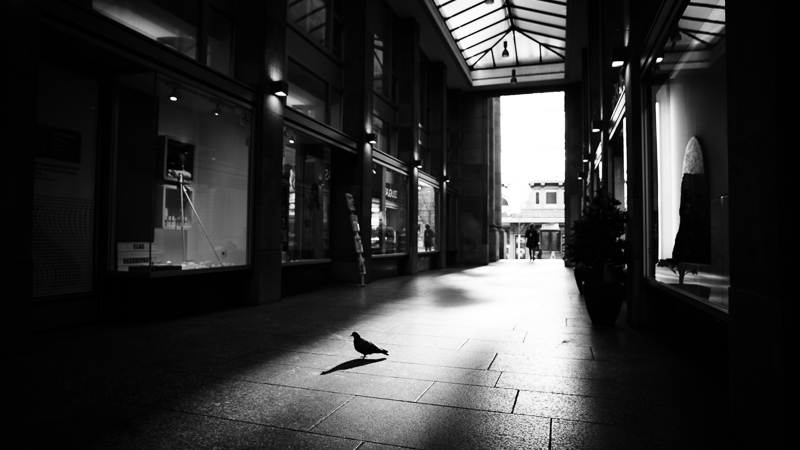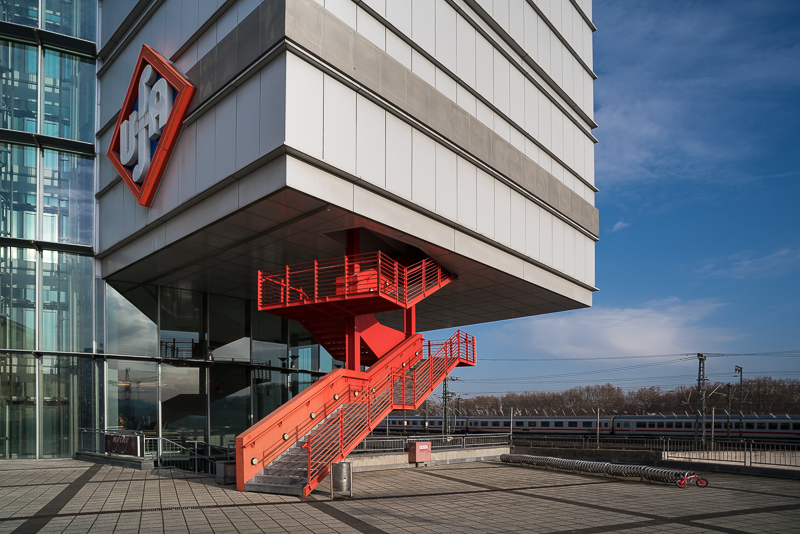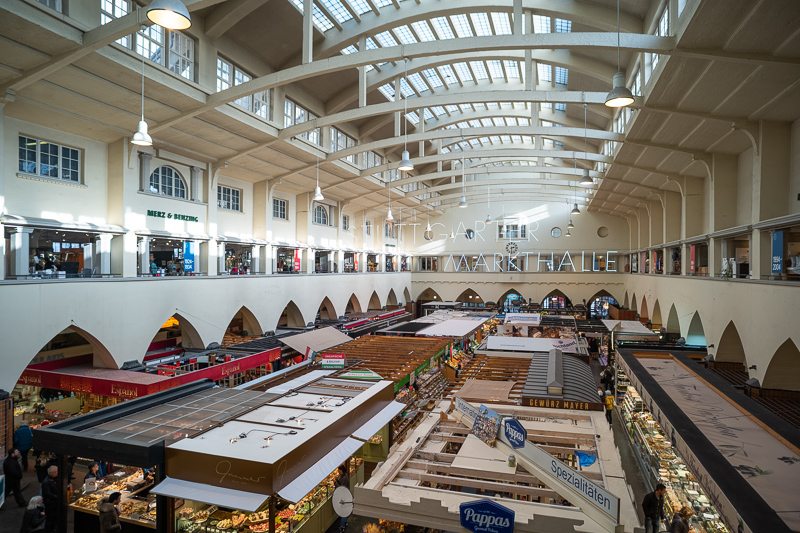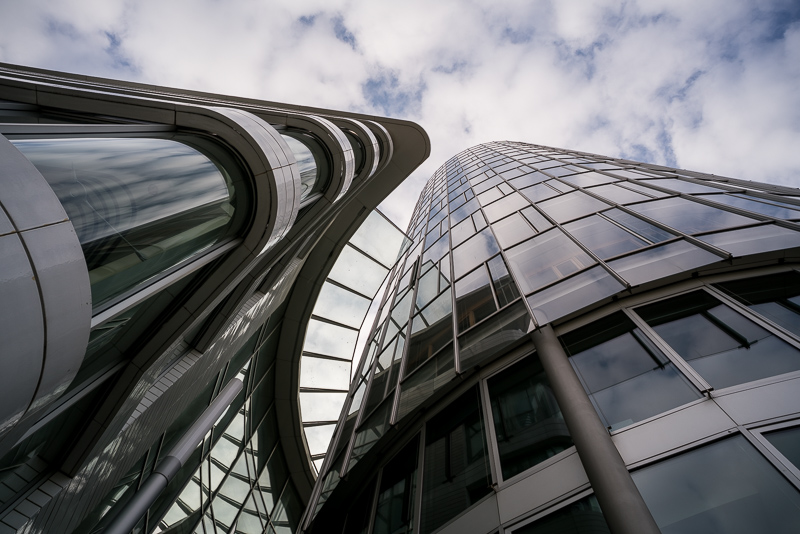 Most of the sample images in this review can be found in full resolution here.
Specifications / Version History
The TTArtisan 21mm 1.5 is the first of its kind, actually I don't know of another 21mm 1.5 lens. It first came out for M-mount, but I wouldn't rule out the possibility of a version optimized for the Sony filter stack in the near future.
But here we will have a look at the M-mount version which has the following specifications:
Diameter: 56mm (without focus tab)
Field of view: 91° (diagonally)
Length: 67mm (+adapter, incl. lens hood)
Weight: 415g (+adapter, with hood, without caps)
Filter Diameter: 72mm (with included filter adapter)
Number of Aperture Blades: 10 (inwardly curved)
Elements/Groups: 13/11
Close Focusing Distance: 0.7 m
Maximum Magnification: 1:24 (measured)
Mount: Leica-M
You may also have a look at the official page.
The lens is currently available from the manufacturer's shop, on amazon.com and ebay.com/ebay.de for about $429 (affiliate links)

Handling / Build Quality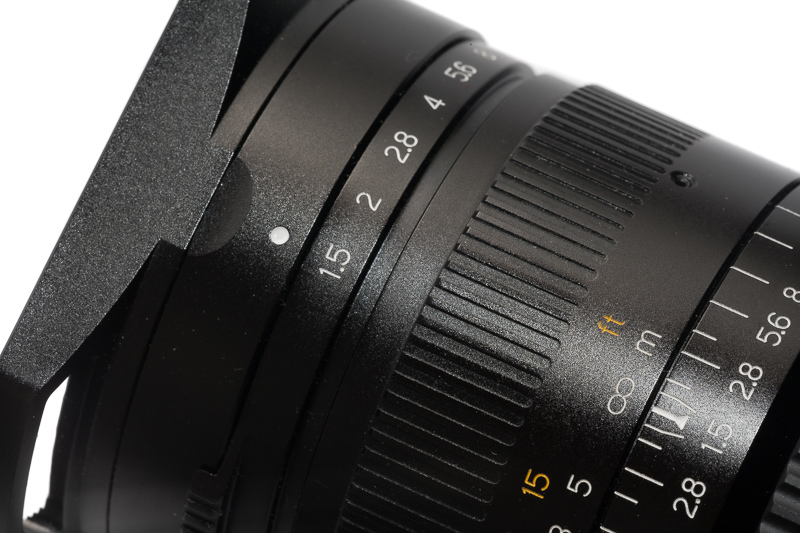 From the outer apperance this looks very much like a Leica M lens including the famous red dot. Markings are yellow/white (engraved and filled with paint) focus ring has an absolutely perfect resistance and turns about 120° from the minimum focus distance of 0.7 m to infinity.
The aperture ring has equidistant and very distinct half-stop click stops and feels very tightly assembled.
The lens features a rangefinder coupling which can be adjusted yourself using a small screwdriver. Being an owner of an M-mount camera now I cannot stretch enough what a wonderful design decision this is: the lens can easily be adjusted to be perfectly calibrated to your rangefinder camera and give best possible results without sending it in. I wish every M-mount lens would offer this.
The front element is quite bulbous, so in addition to the rectangular lens hood there is also a snap-on lens cap (which will make sure the front element does not get scratched) and a filter adapter included, which will allow you to use regular 72mm screw in filters.
Vignetting
light falloff


Wide open there is strong light falloff of roughly 2.7 EV, stopped down to f/2.0 this improves to 2.4 EV, stopped down to f/2.8 it is 2.2 EV and pretty much stays at that value on stopping down further (I measured 2.1 EV at f/8.0).
Taking into account the small size and the fast maximum aperture I expected a pretty bad performance here, but interestingly the values are noticeably lower than those of the Voigtlander 21mm 1.4 Nokton E at maximum aperture and comparable stopped down.
It is recommended to have a look at this article first to get an idea how this brightness graph works.
color cast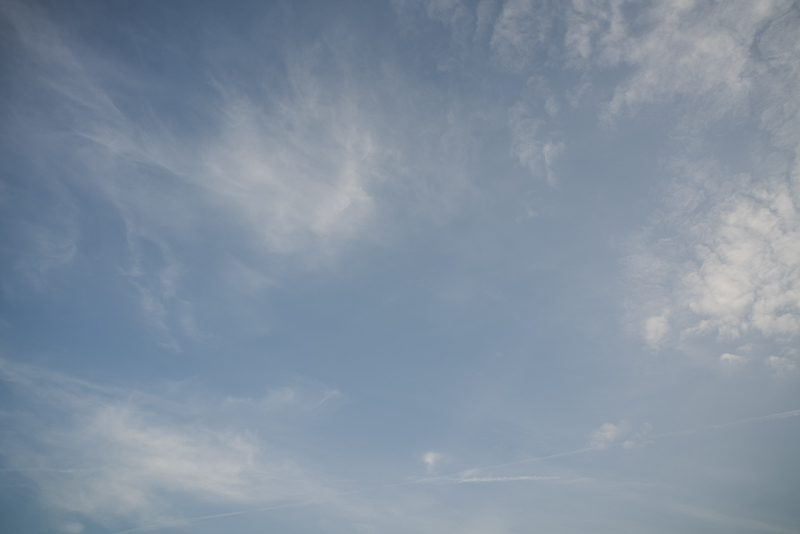 If you look very closely you might see a hint of green color cast in the corners on the A7rII. But it is so minor, you will hardly see it in real world pictures and it is surely nothing to worry about.
Sharpness
infinity (42mp Sony A7rII)
In the center there is quite some spherical aberration (glow) wide open which mostly goes away on stopping down to f/2.0. Between f/2.8 and f/5.6 the center shows high resolution and contrast.
The midframe suffers badly due to the thick filter stack of the E-mount cameras. It looks okay at f/8.0 but still doesn't look as good as the center.
The corners look better than the midframe at wider apertures but also benefit from stopping down.
Best across frame performance is reached at f/8.0 on the Sony sensor.
Personally I prefer having a better looking midframe at wider apertures to better performance in the extreme corners, maybe this is how the lens behaves on a thinner filter stack camera like the Leica M10, let us find out.
infinity (24mp Leica M10)
The center performance is similar to that on the Sony sensor. The f/2.0 crop looks a bit better here, but this may just be due to the lower resolution of the Leica camera.
The midframe looks significantly better on the Leica sensor. Field curvature in this area is greatly reduced compared to the Sony camera. The f/2.0 crop on the Leica looks like the f/5.6 crop on the Sony A7rII, maybe better.
The corners unfortunately show quite some astigmatism which is very noticeable between f/2.0 and f/4.0 which spoils the otherwise good performance.
Best across frame performance is also reached at f/8.0 on the Leica sensor, but the midframe surely looks better on this camera.
close (0.70m, 1:24)

100% crops from center, A7rII
Performance at this distance is actually surprisingly good. We can see some spherical aberration at the maximum aperture, but the lens is still usable here, which is not the case with every lens. Stopped down even a bit Moiré starts to appear.
Flare resistance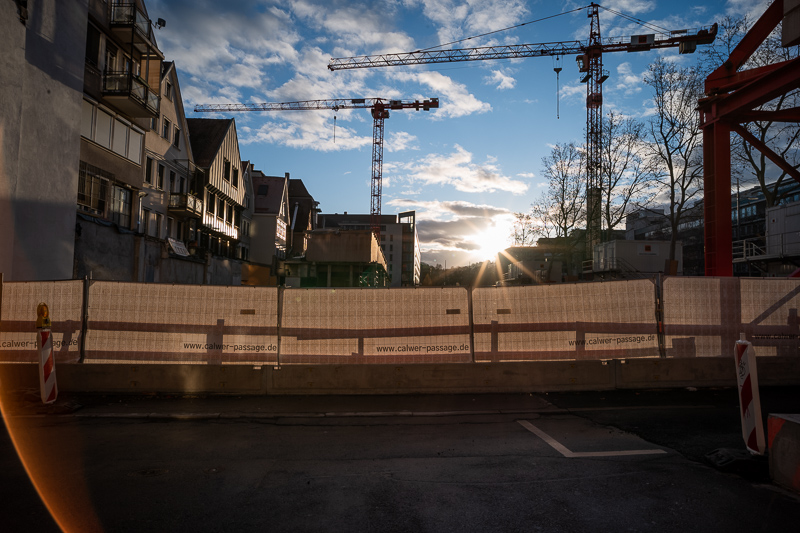 As always evaluating flare is a complex matter since you can make almost every lens look bad if you push it hard enough and a slight change of scenario will affect results a lot.
What is most likely to encounter with a light source in the frame is a crescent in the corner (or sometimes both corners). Reframing can help to tame it down.
Stopped down you can also get a bigger blob instead of a crescent in the corner: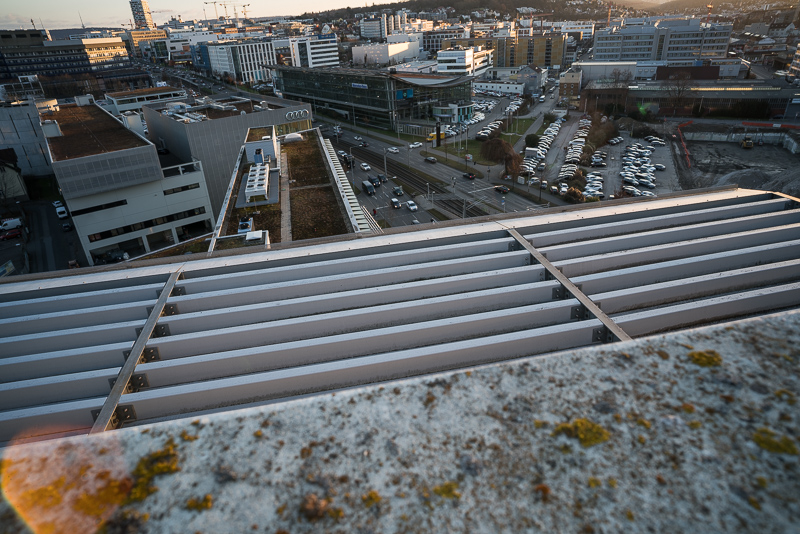 But generally ghosts are almost a non issue, this did surprise me, as the TTArtisan 35mm 1.4 struggled quite a lot here.
With the sun close to the corner of the frame you can make almost every lens look bad, this is also the case here: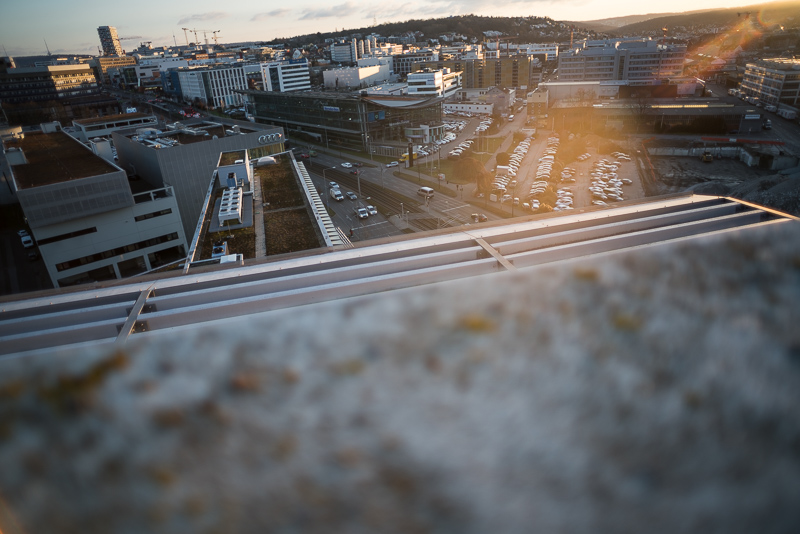 But this can actually be easily avoided by a slight reframing or shading the lens with your hand.
Shooting wide open it is also possible to see some internal reflections around point light sources:
This is not the best performance I have seen in a 21mm lens (Loxia 21mm 2.8 or recent Voigtlander lenses come to mind) but it is still a decent one.
Coma
At f/1.5 and f/2.0 coma is not well corrected. Stopped down to f/2.8 the performance increases significantly, but some traces (and also some astigmatism) is left until you stop down to f/5.6.
The Voigtlander 21mm 1.4 is not free of coma either, but it is noticeably better corrected for it.
100% crops from extreme corner, focused on corner, A7rII
How does this translate into real world pictures? If you take a picture like the one below at maximum aperture spherical aberration and coma will be quite noticeable. Better use a tripod and stop down a bit.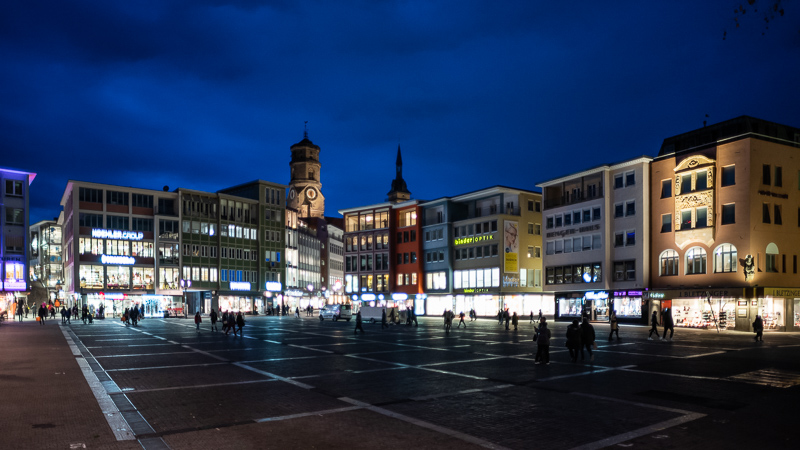 Distortion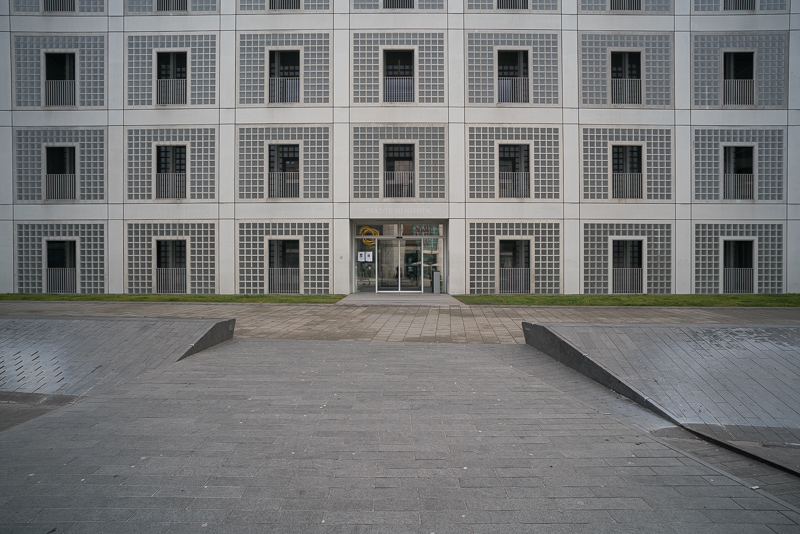 There is quite a bit of nasty complex distortion. This is surely visible in architecture shots or anything else with straight lines running through. I hope in the future Lightroom will include a profile to correct this.
Bokeh
What are my expectations regarding bokeh rendering when dealing with a tiny, fast 21mm lens? Somewhat dampened to say the least.
But let us have a closer look, maybe my strongly biased guess turns out to be wrong in the end here.
As with most lenses (especially wide angle lenses though) the quality of the bokeh is highly dependant on the focus distance, but even when using a helicoid adapter or an extension tube you can still see hints of double edged structures: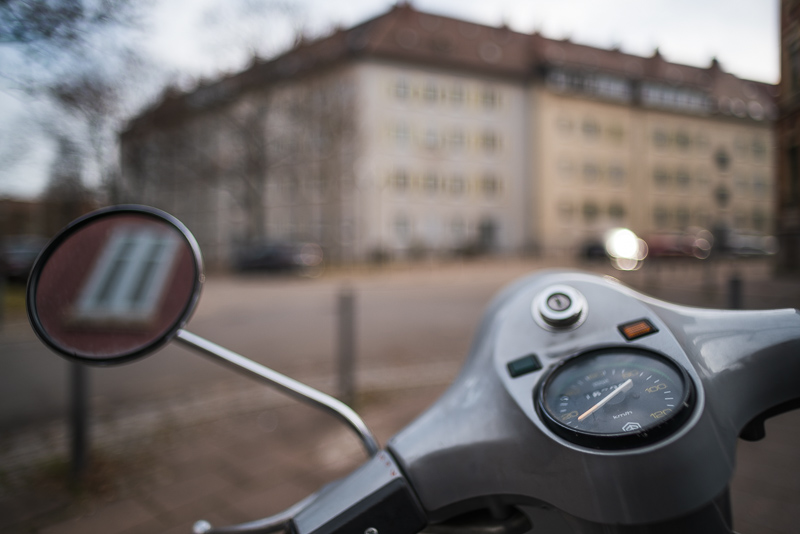 At about 0.7 m focusing distance (which is the minimum focus distance when not using a helicoid adapter) the outlining and double edged structures become more obivous: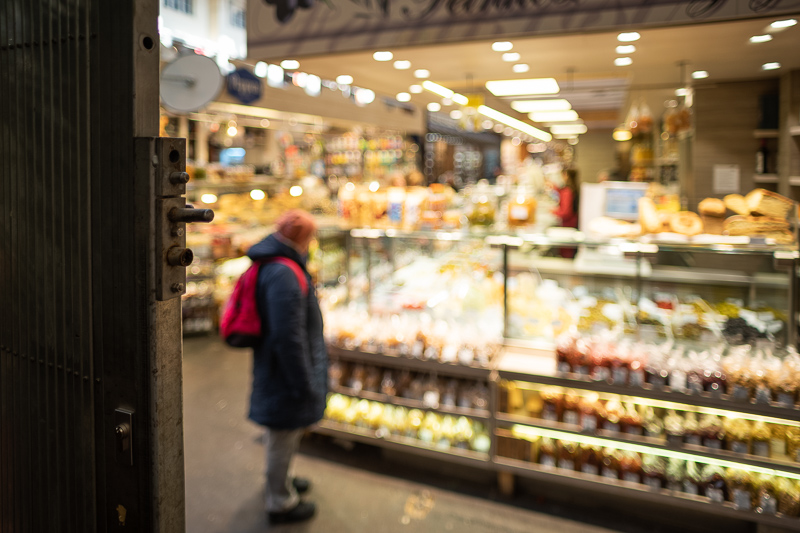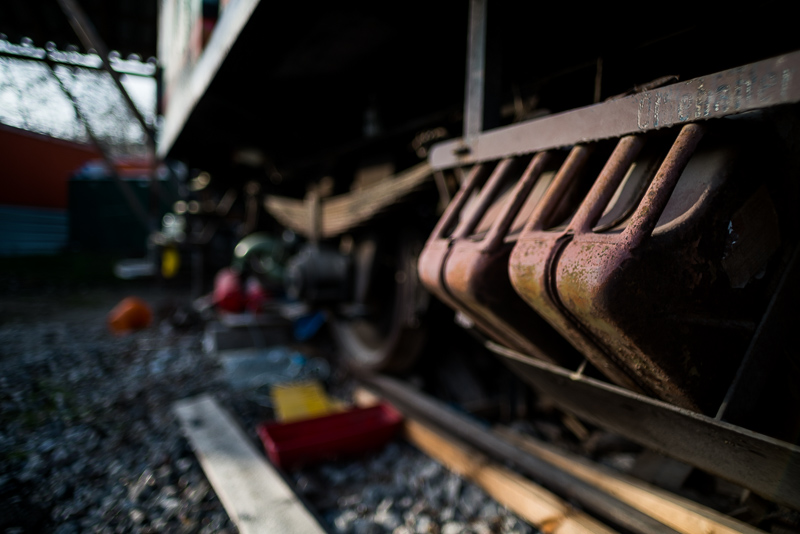 Focusing at something farther away nervousness stays on a similar level:
The transition zone can also show traces of double edged structures: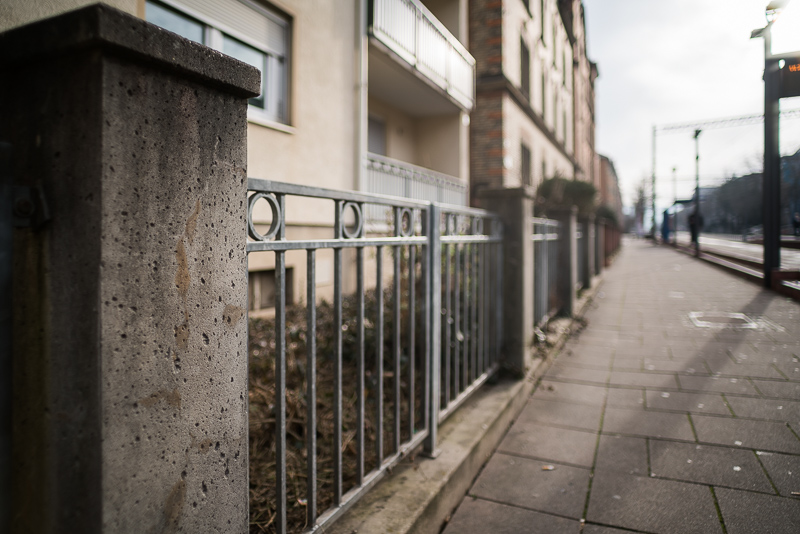 Nevertheless, especially with bigger subjects the bokeh can help to give a nice impression of depth: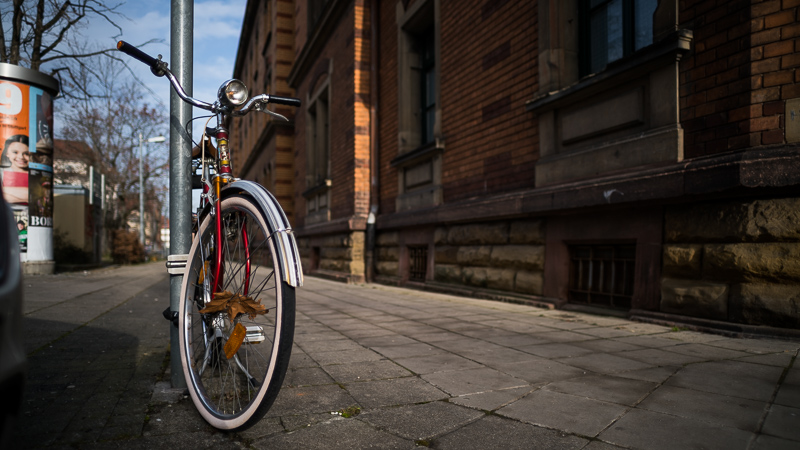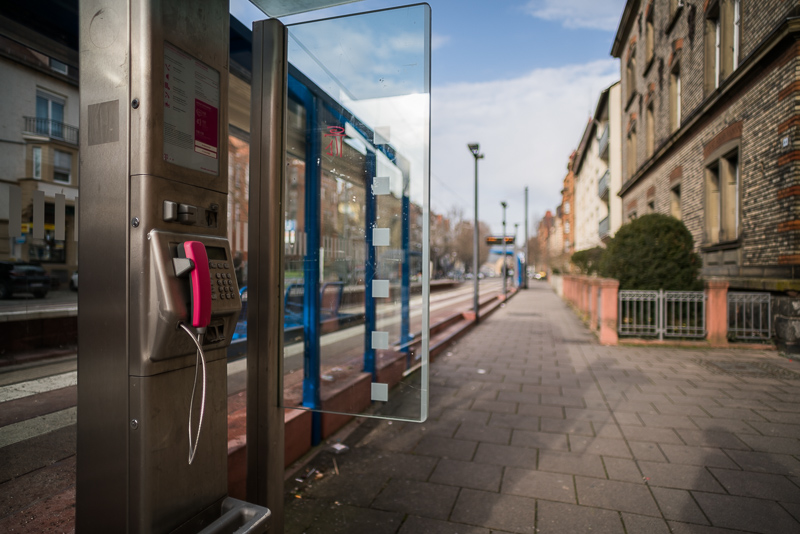 I did not compare these two lenses directly, but I think the Voigtlander 21mm 1.4 shows a little less nervous bokeh.
Sunstars
This lens uses 10 aperture blades, but they are inwardly curved (which is also the case with many Leica lenses). With inwardly curved blades everything can happen when it comes to sunstars, so here, between f/2.0 and f/8.0, the sunstars are a bit frayed, but they are very distinct and pointed at f/11 and f/16.
If you want to know more about this topic have a look at this article.
You can also see the significant amount of spherical aberration at the maximum aperture.
80% crops from midframe, A7rII
Chromatic aberration
lateral
100% crops from extreme corner, A7rII
There are lateral CA visible which are easily corrected either in camera (for Jpegs) or in a raw developer like Lightroom by one click.
longitudinal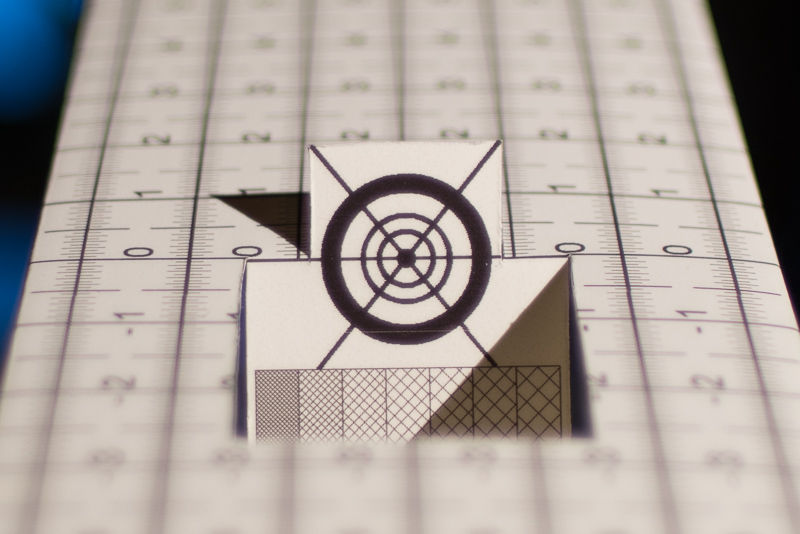 Longitudinal CA are visible between f/1.5 and f/2.0 but the amount is actually comparably low. So while not being free of loCA, they are actually better corrected than I would have expected. You can see traces of green in the background and magenta in the foreground but nothing that should ruin your picture.
Sony A7rII | TTArtisan 21mm 1.5 | f/1.5
Focus shift
50% crops, A7rII
When stopping down to f/2.0 the plane of optimal focus shifts slightly to the front, but not enough to hurt the subject in focus. In the field the lens is practically focus shift free.
Alternatives
E-mount
Voigtlander 21mm 1.4 E Nokton:
In terms of specs this is the closest match among native E-mount lenses. In most categories it is a better performer, which is not too surprising considering its 3 times higher price tag.
It is contrastier at wider apertures, designed for the Sony E-mount filter stack (still does show noticeable midzone dip though) and has noticeably better coma correction, especially at wider apertures.
It also features a floating elements design which leads to better performance at closer distances.
Surprisingly the TTArtisan lens shows less vignetting at maximum aperture, considering its smaller size I did not expect that, and talking about size (and weight) it is smaller and 130g lighter, but the necessary adapter will eat some of this up.
buy from Camera Quest | B&H | amazon.com | amazon.de | ebay.com | ebay.de for ~1199$ (affiliate links)
Sigma 20mm 1.4 Art:
I have only shortly used this lens on a Nikon DSLR and on a 24mp Sony camera. The coma correction was not good enough for me to consider keeping and hauling around this lens.
But if you need AF, this is the lens you want.
buy from B&H | amazon.com | amazon.de | ebay.com | ebay.de for ~899$ (affiliate links)
Tokina Firin 20mm 2.0:
This is about a stop slower but may be the better choice for some applications. I didn't like flare resistance, build quality and sunstars too much, but it is very contrasty, well corrected for coma and I think the bokeh is also a bit nicer. Comes in MF and AF versions.
buy from B&H | amazon.com | amazon.de | ebay.com | ebay.de for ~699$ MF, 949$ AF (affiliate links)
Zeiss Loxia 21mm 2.8:
Still one of my favorite (E-mount) lenses. If you don't need the faster maximum aperture and don't mind the price tag you cannot go wrong with this one.
buy from B&H | amazon.com | amazon.de | ebay.com | ebay.de for ~1499$ (affiliate links)
Voigtlander 21mm 3.5 E Color-Skopar:
Your "budget" option when it comes to native 21mm lenses for E-mount. It is also a good performer (although imho not as good as the two aforementioned lenses) but noticeably slower and still almost double the price compared to the TTArtisan lens reviewed here.
buy from Camera Quest | B&H | amazon.com | ebay.com | ebay.de for ~699$ (affiliate links)
M-Mount
Voigtlander VM 21mm 1.4 Nokton
It has just been announced that this lens will also come in M-Mount. It will be only slightly heavier than the lens reviewed here, but my guess is 2.5 times as expensive.
Besides that, what I wrote about the E-mount version above should apply here as well.
Leica Summilux-M 21mm 1.4 Asph:
I haven't personally tried this lens and there is also not much reliable information to be found online.
I expect it to be contrastier and offer higher resolution, especially at wider apertures.
Unfortunately it is 7.100€, so if you buy one please use one of my affiliate links, thanks!
buy from B&H | ebay.com | ebay.de for ~8600$ (affiliate links)
Voigtlander VM 21mm 1.8 Ultron:
I have never used this lens personally, but I would expect higher contrast at wider apertures and better flare resistance.
If you go on a hunt for one on ebay you may be able to get it for $400-500, which makes it a very strong alternative to the lens reviewed here.
But seeing the improvements Cosina made with their latest lenses it might still make sense to wait for their 21mm 1.4 if you are not in a hurry.
buy from Camera Quest | B&H | amazon.com | amazon.de | ebay.com | ebay.de for ~899$ (affiliate links)
Conclusion
good

sharpness/contrast starting at f/2.0

correction of CA

sunstars (f/11 to f/16)

build quality

size/weight

price

average

bokeh
light falloff
flare resistance

not good

mid zone dip (on Sony only)

strong spherical aberration (glow) at f/1.5

coma correction

complex distortion

minimum focus distance only 0.7m
If you want a fast 21mm lens you are not facing too many options, and at the price point of the TTArtisan 21mm 1.5 reviewed here there simply is no alternative. All lenses with comparable parameters are at least double to triple the price (in the case of the original Leica lens 20x of course).
But the TTArtisan 21mm 1.5 comes with quite a few compromises you should be aware of before pulling the trigger:
Coma correction at wider apertures is far from good, so this is not a lens I would recommend for astro photography, which would be my main application for a lens with these parameters.
Bokeh is also a bit on the nervous side. While not nearly as nervous as that of lenses like the 7Artisans 35mm 1.4 or the 7Artisans 50mm 1.1, it still looks a bit more distracting to me compared to that of the Voigtländer 21mm 1.4 E Nokton or the Sigma 20mm 1.4 Art. I am not sure how bokeh compares to the Leica 21mm 1.4 though, it is possible the TTArtisan lens actually draws a bokeh similar to the prohibitively expensive Leica lens.
Personally, for environmental portraits, I prefer slighly longer lenses anyway, but your mileage may vary here. And furthermore bokeh is a subjective matter, so best decide for yourself if you like what you see in the samples provided.
In terms of sharpness we deal with a massive mid zone dip on the Sony sensors. This is not the lens' fault, as can be seen when using the lens on a Leica M camera.
For good across frame sharpness it is advisable to stop down to f/8.0 on either camera though.
The good stopped down sharpness with nice sunstars at f/11 could make it an affordable landscape/architecture lens, but the complex distortion spoils the game here for architecture and even some nature use cases. Also some of the slower alternatives like the Voigtlander 21mm 3.5 Color Skopar offer better flare resistance.
You might have guessed it by now: despite the really nice build quality, appealing form factor and fair price I find the TTArtisan 21mm 1.5 somewhat hard to recommend, especially to Sony users.
The lens does not show the annoying midzone dip on a Leica, so here, stopped down to f/2 or f/2.8 to get rid of the spherical aberration, it is a decent performer and may be interesting to those, that always wanted a super fast 21mm lens, but could not afford the Leica version.
Be sure to have a look at the alternatives section though, there are several 21mm options for different purposes available these days.
The lens is currently available from the manufacturer's shop, on amazon.com and ebay.com/ebay.de for about $429 (affiliate links)
Further Sample Images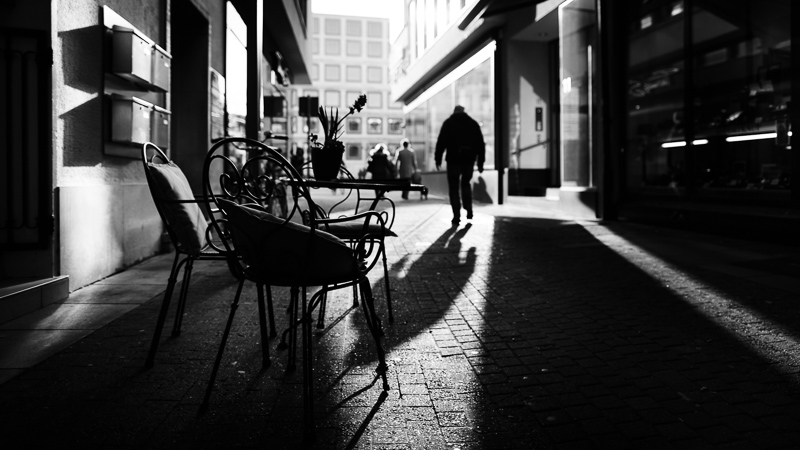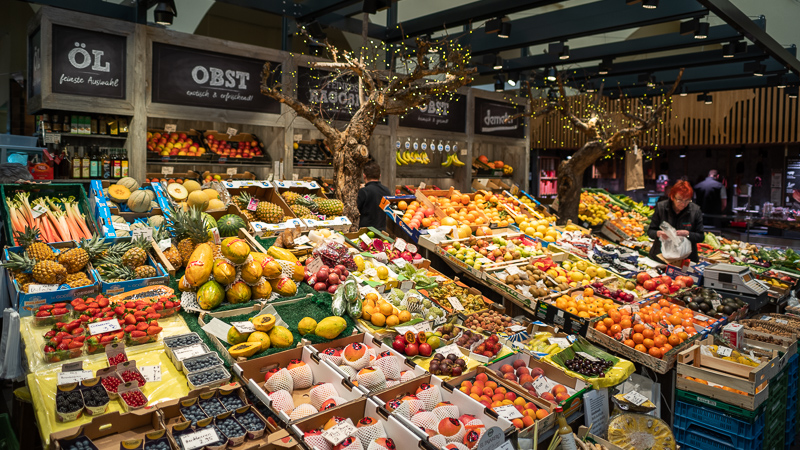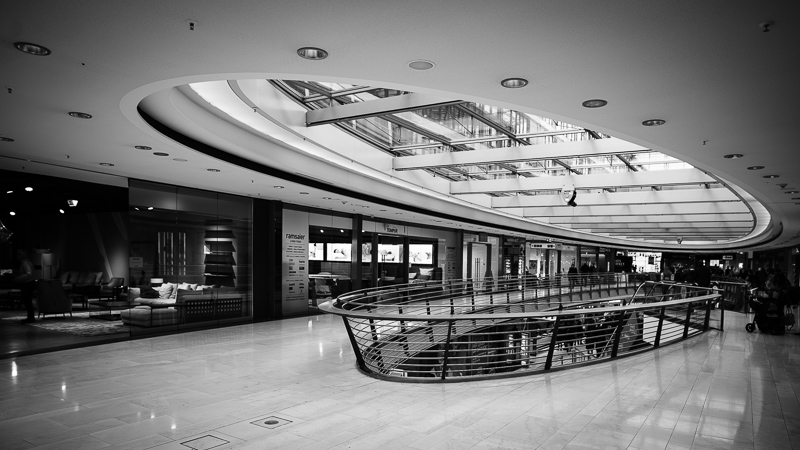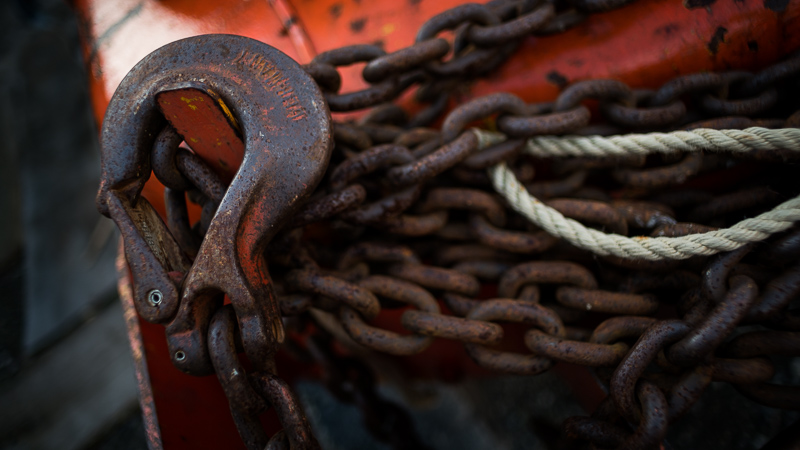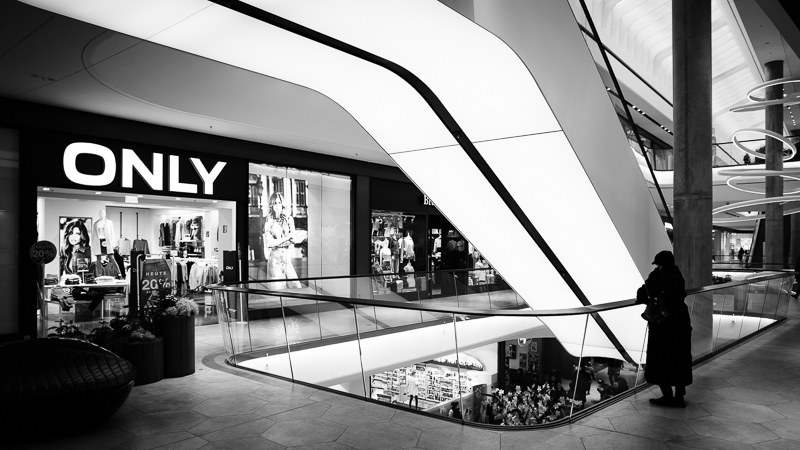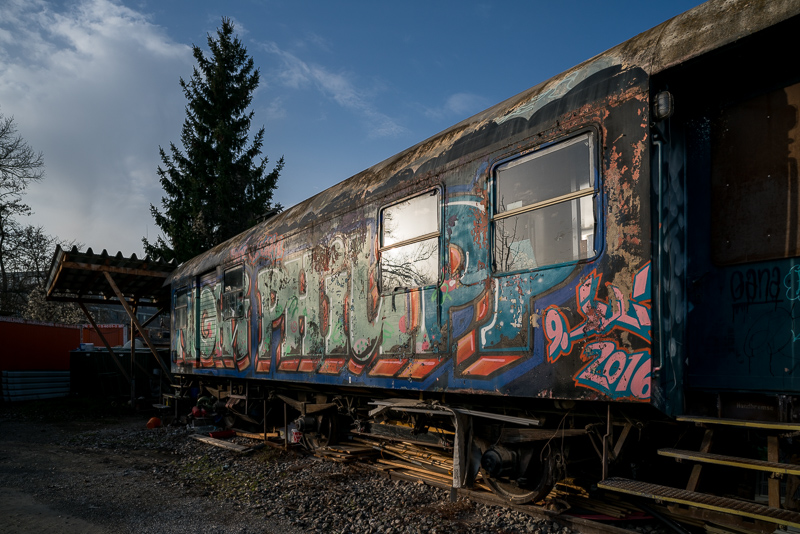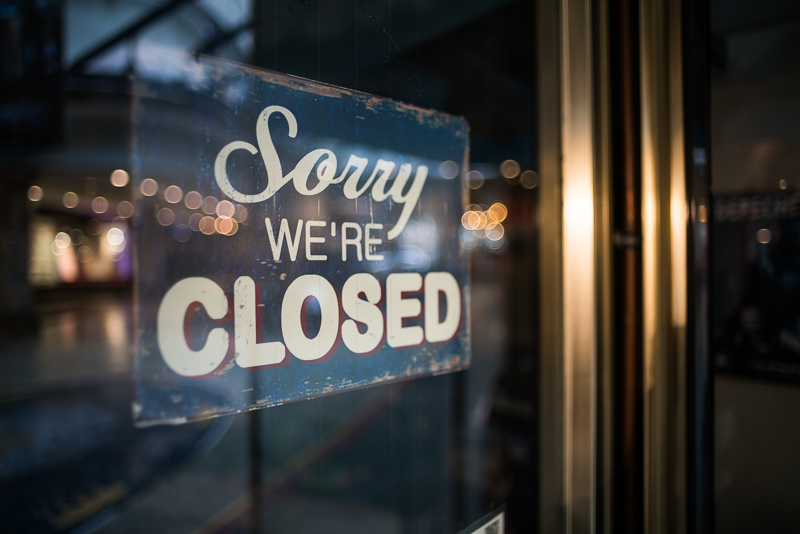 Most of the sample images in this review can be found in full resolution here.
Further Reading
Support Us
Did you find this article useful or just liked reading it? Treat us to a coffee!


via Paypal
The following two tabs change content below.
My name is Bastian and I am your expert here when it comes to ultra wide angle lenses, super fast portrait lenses (ranging from a 50mm f/0.95 to a 200mm f/1.8) and I also have reviewed way too many 35mm lenses. Don't ask me anything about macro or wildlife shooting though.