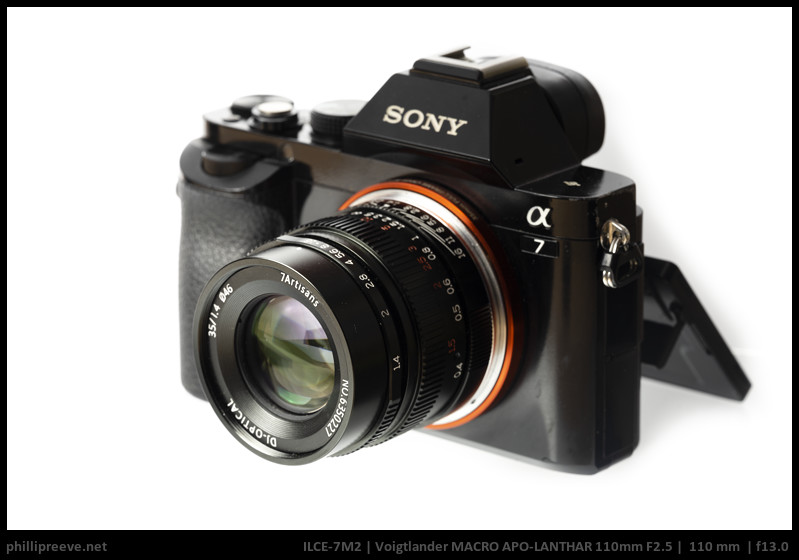 7artisans surprised us with their 1.4/28 so we were rather curious when they announced a 1.4/35. So let's see what they have cooked up.
Image Samples
Most images in this review can be found in full resolution in my 7artisans 35/1.4 flickr set.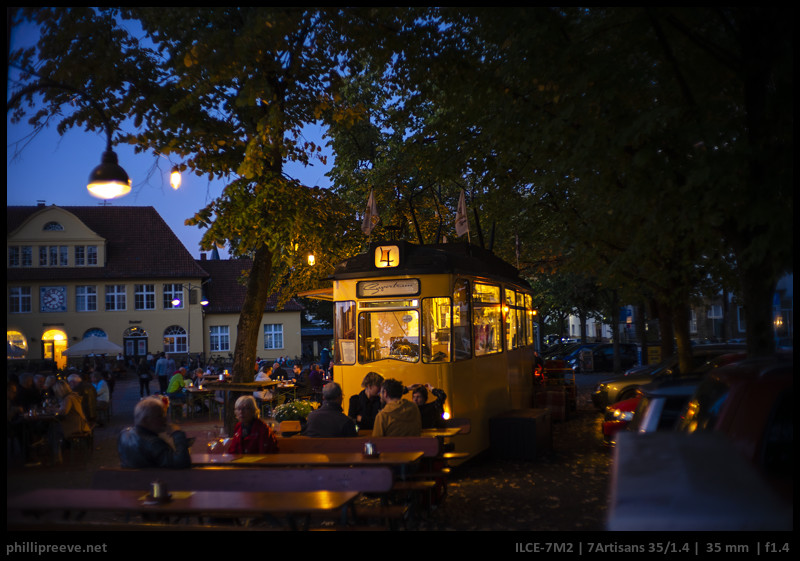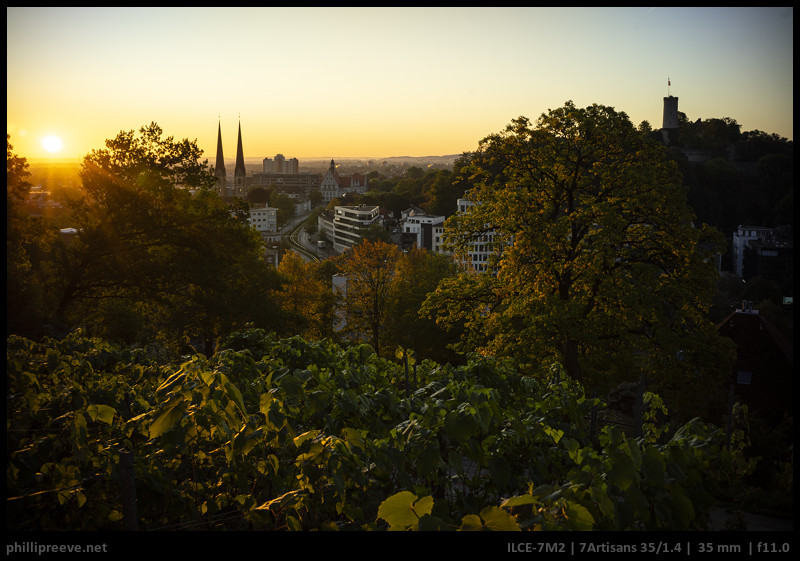 Specifications
| | |
| --- | --- |
| Diameter | 56 mm |
| Length | 50 mm |
| Filter Thread | 46 mm |
| Weight (no hood, no caps) | 300 g |
| Max. Magnification | 0.13 |
| Close Focusing Distance from the sensor | 0.4 m |
| Number of aperture blades | 11 |
| Elements/ Groups | 10/9 |
| Mount | E-mount, no contacts |
Disclosure
This copy was loaned to me free of charge from 7artisans.
Build quality
Better than I would have expected for 200 bucks.
The 7artisans 35/1.4 feels solid. The lens hull is made from nothing but metal and tolerances are low. All markings are engraved.
There is no gasket around the mount and 7artisans does not claim any weather resistance.
Of course I can't tell you how durable the lens will be in the long term. All I can do is give you my superficial impression which is very positive in this case.
Handling
Focus Ring
The focus ring travels around 85 degrees from 40 cm to 1m and a further 30 degrees to infinity. I think that is a very reasonable transmission and I had no issues to focus precisely at longer distances but it was also easy to track a moving subject. The ring itself is well textured and the resistance is about perfect. As you focus closer the front of the lens after the focus ring extends by about 0.5 cm.
Aperture ring
The aperture ring situated at the front is one of the best designed aperture rings I have used to date. There is no risk to take it for the focus ring, it is grippy and moves in full stops to f/16 with a pleasant click. Distances are about halfed from stop to stop so selecting f/11 is a bit more difficult.
Size and Weight
At 300g and with a length of just 57mm the 7artisans is one of the smallest lenses available in E-mout right now but the focus ring is wide enought that handling doesn't suffer.
Optical performance
These results are based on the use with a Sony Alpha 7II.
Flare Resistance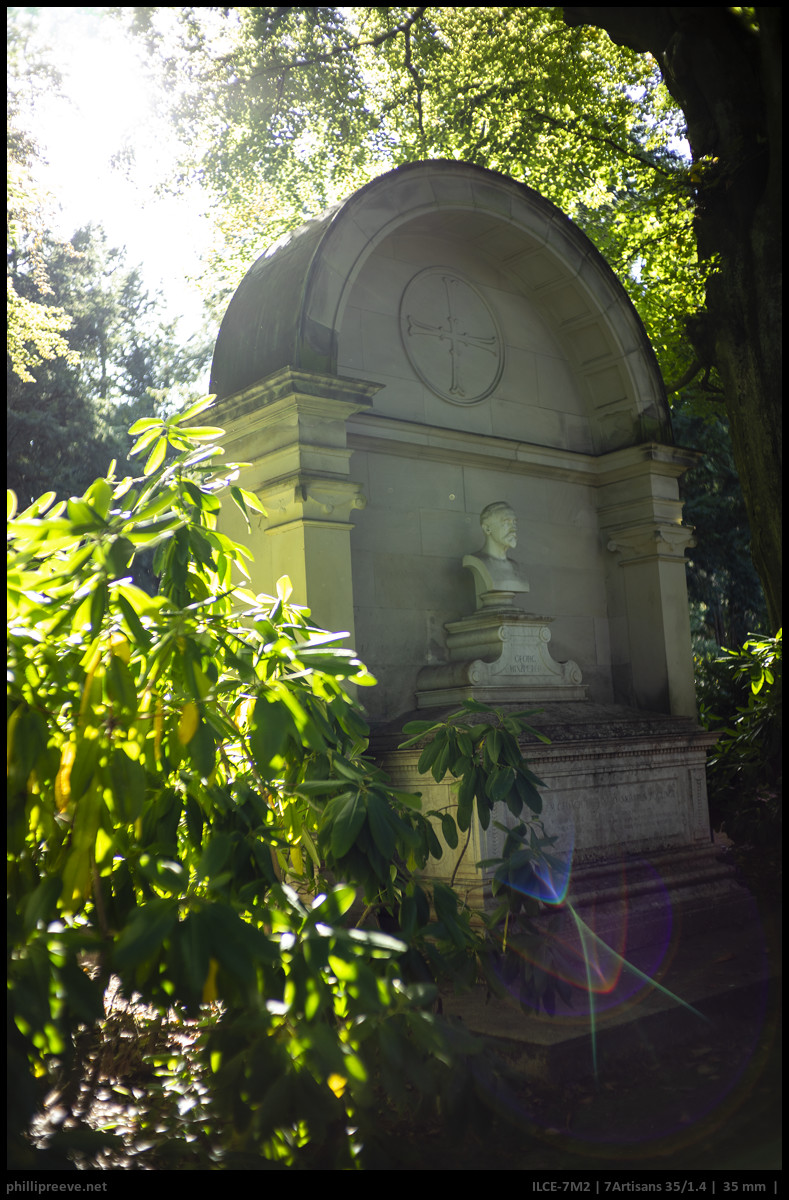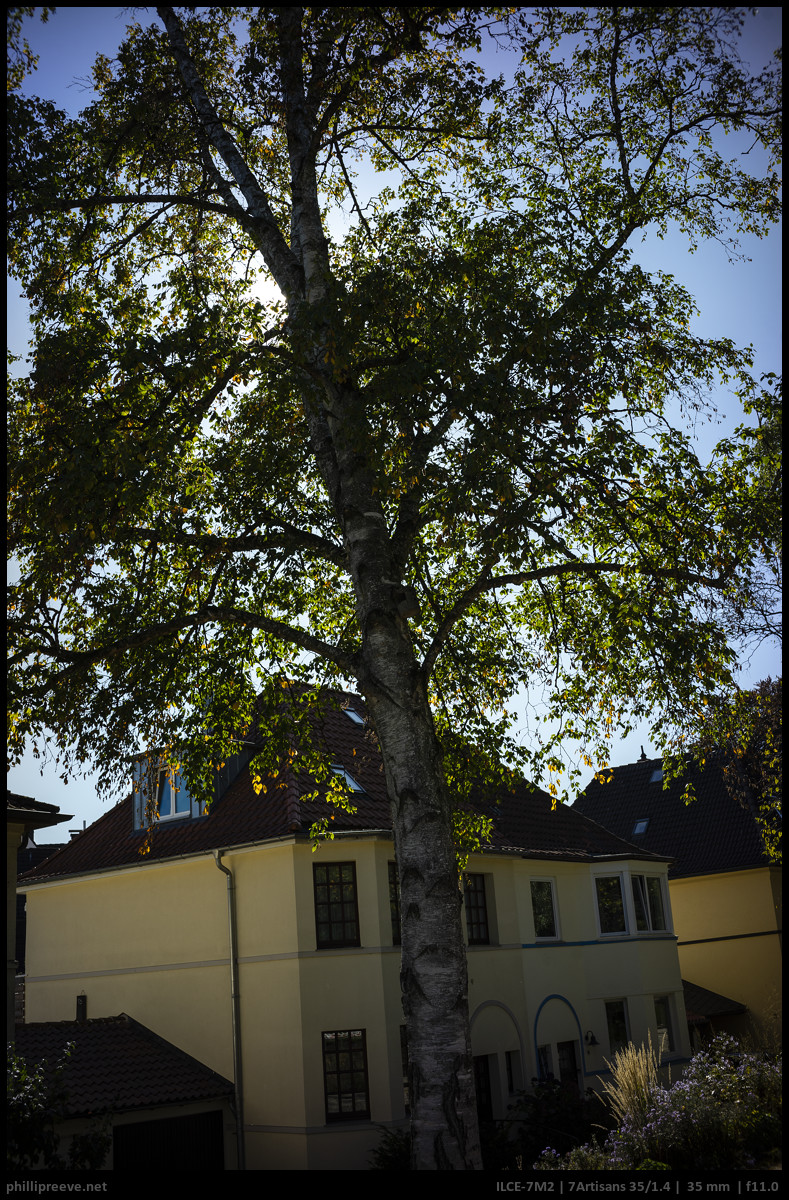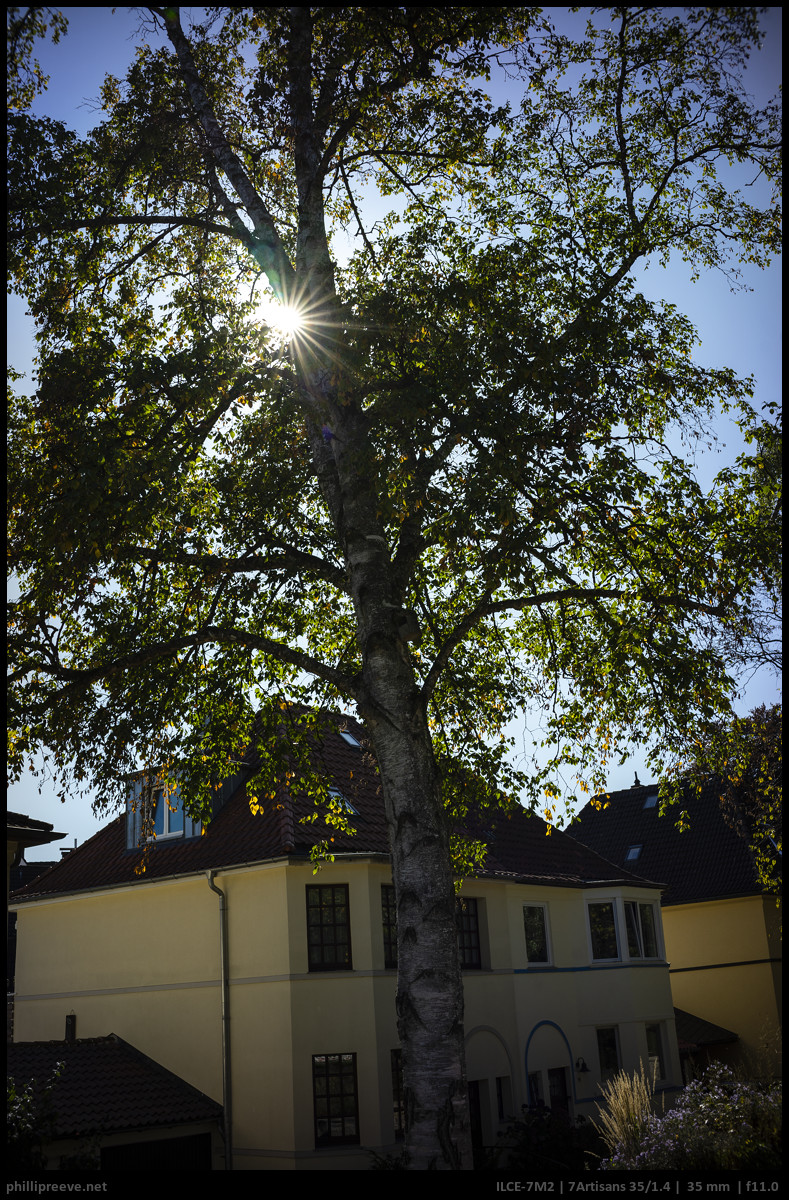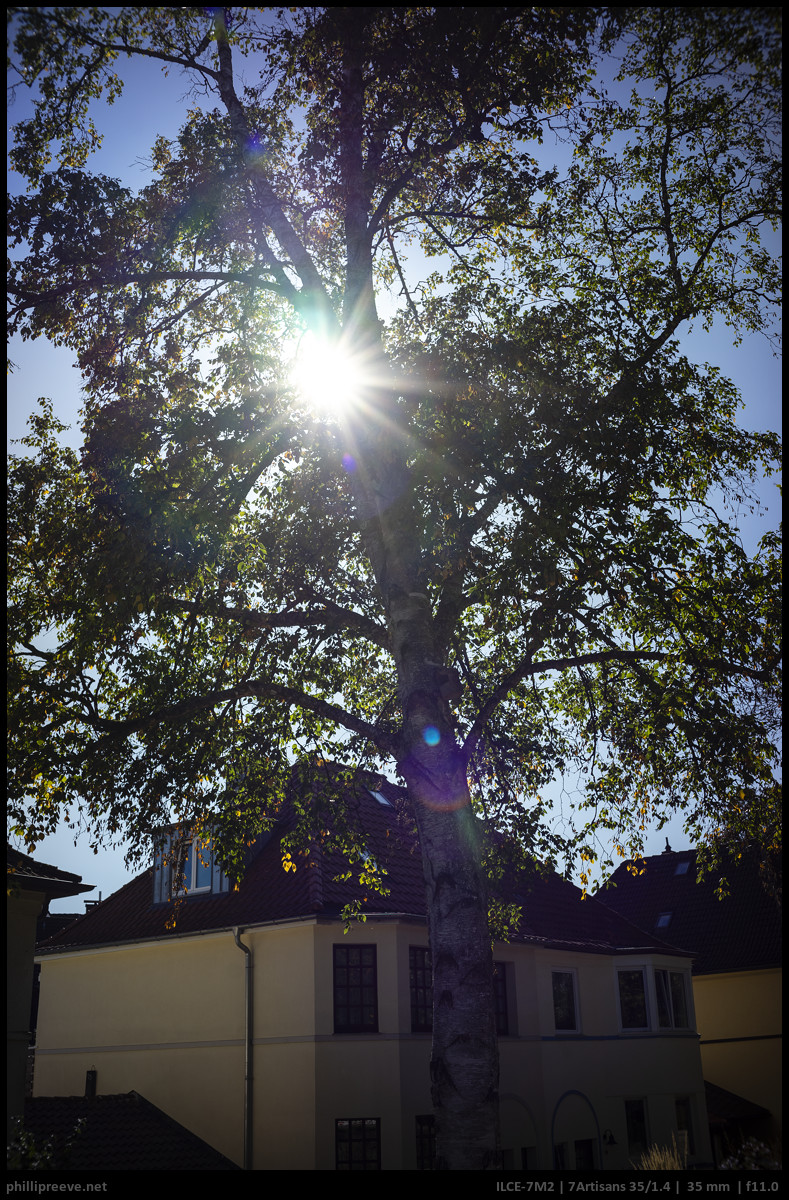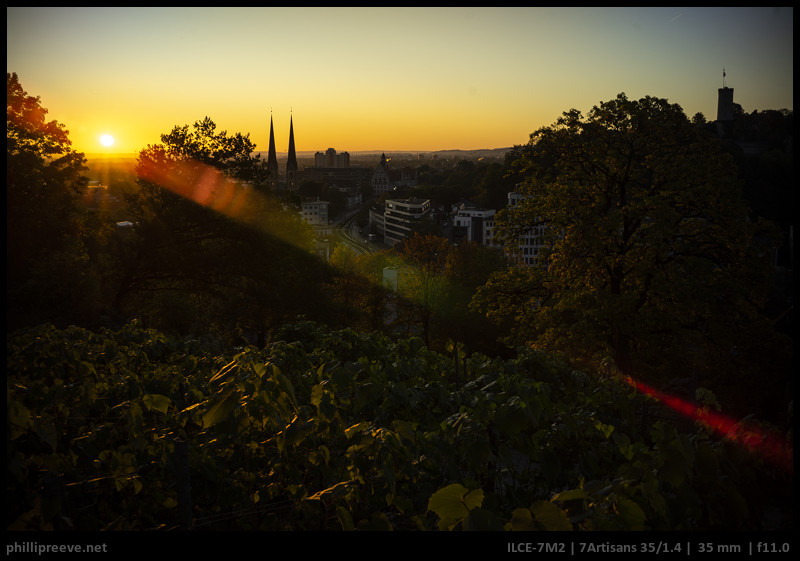 Flare resistance is bad.
Sunstars
7artisans used probably the best aperture design on the market with their 1.25/75 but sadly the 1.4/35 has 11 blades which result in rather fuzzy sunstars.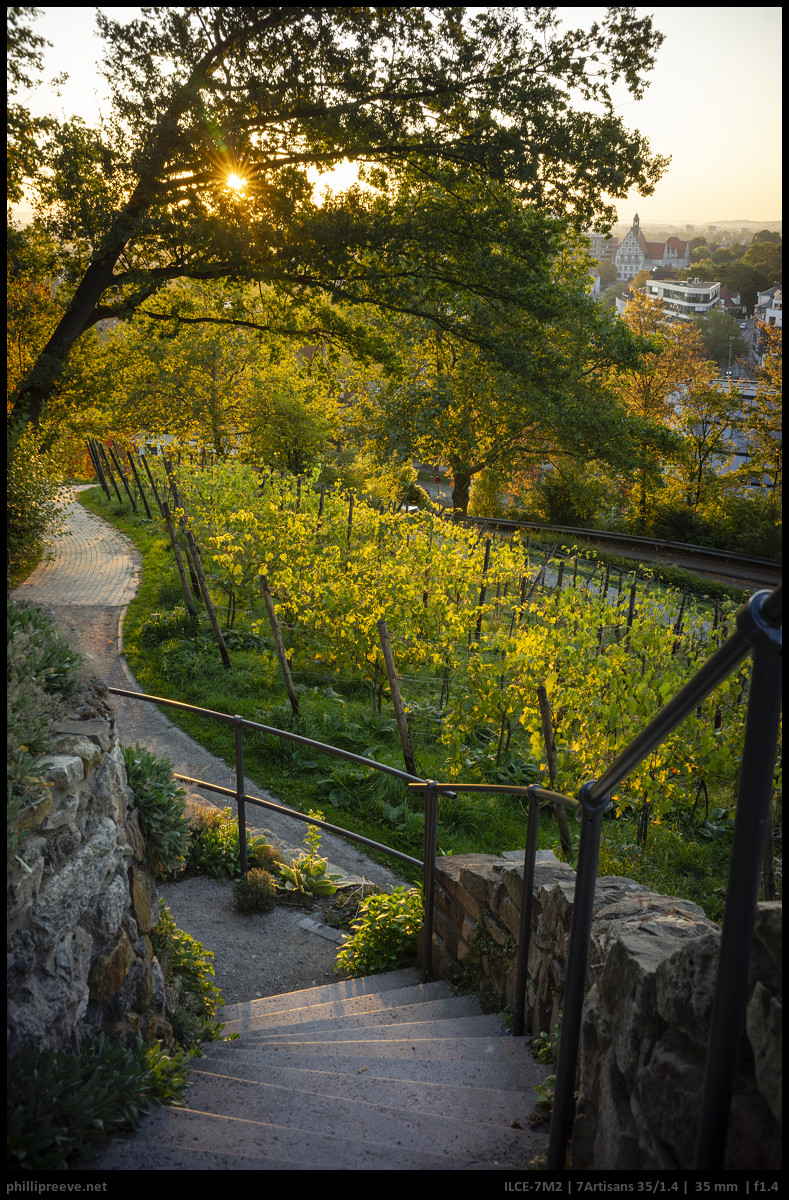 Bokeh
Wide open the 7artisans shows very funky bokeh. As you stop down bokeh becomes rather smooth.
Chromatic Aberrations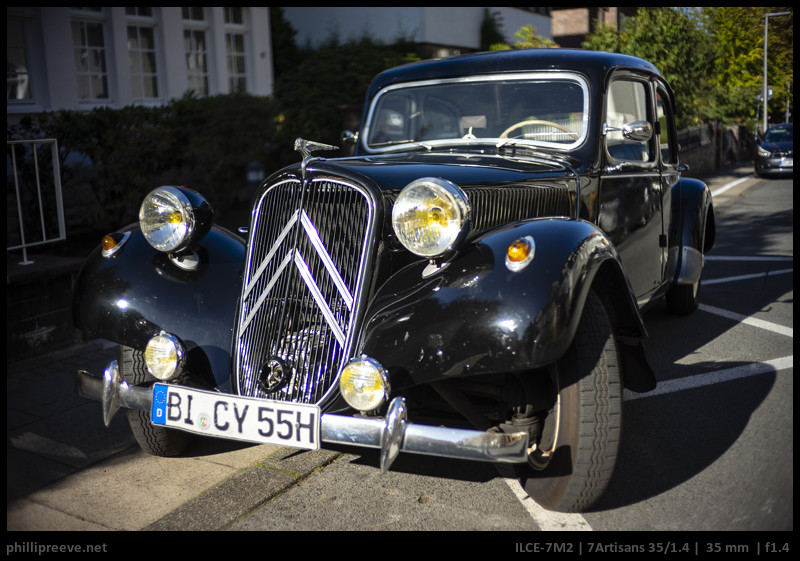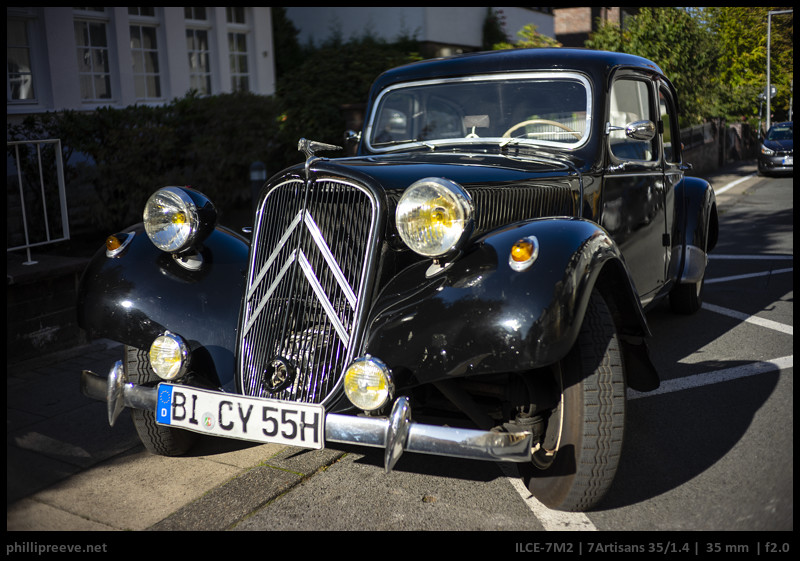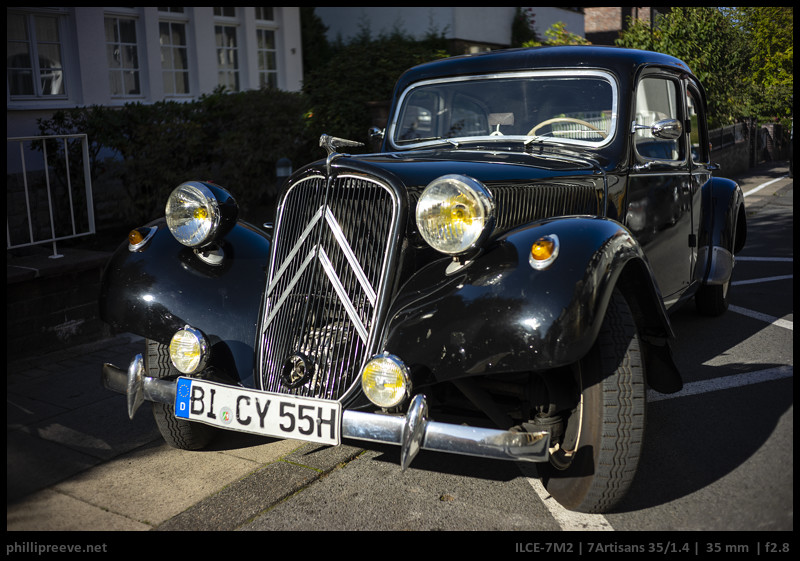 Vignetting
Distortion
Sharpness
Test results later but I can tell you that wide open only a small area is somewhat sharp and it never gets sharp across the frame. There is also lots of field curvature.
First impressions
The 7artisans 35/1.4 is not a lens I would recommend to anyone looking for a well corrected lens because it throws about any aberration there is at you. If you are after a "character" lens you might enjoy it because there is lots of "character" and handling is a joy. You have the choice between very busy bokeh wide open and pretty smooth bokeh from f/2.
More Image Samples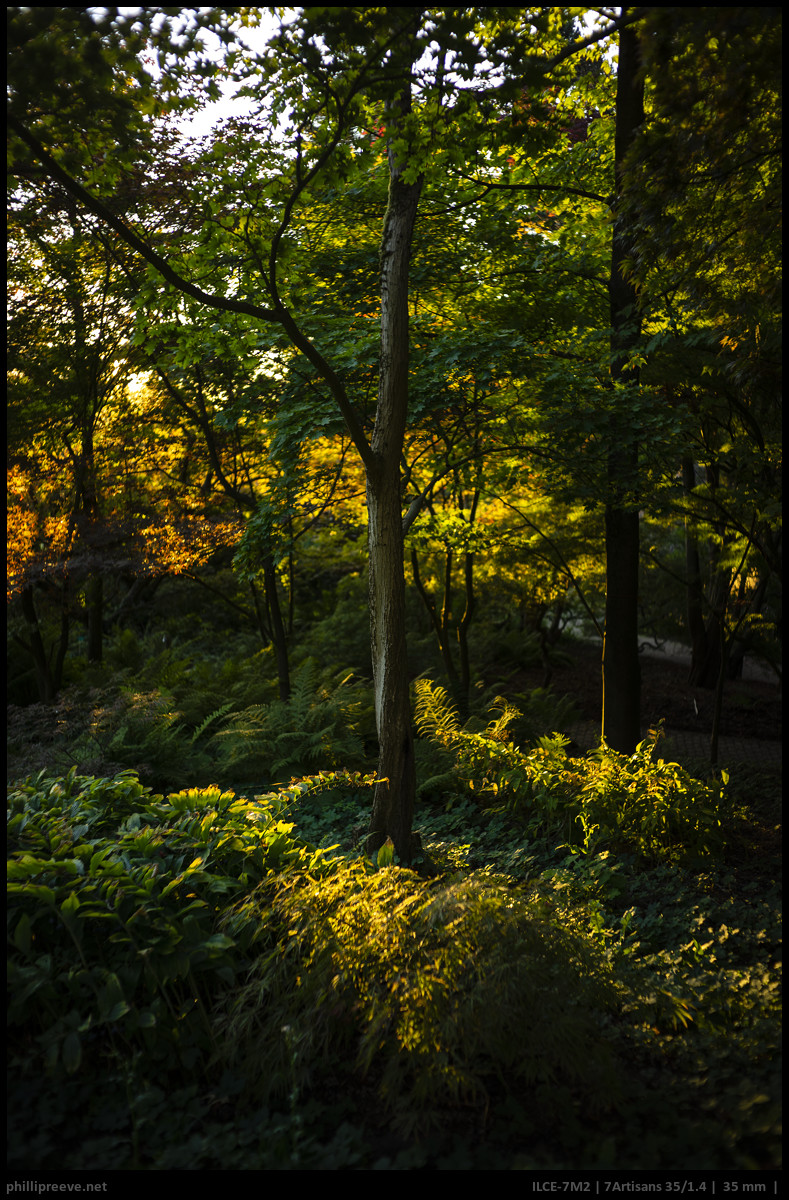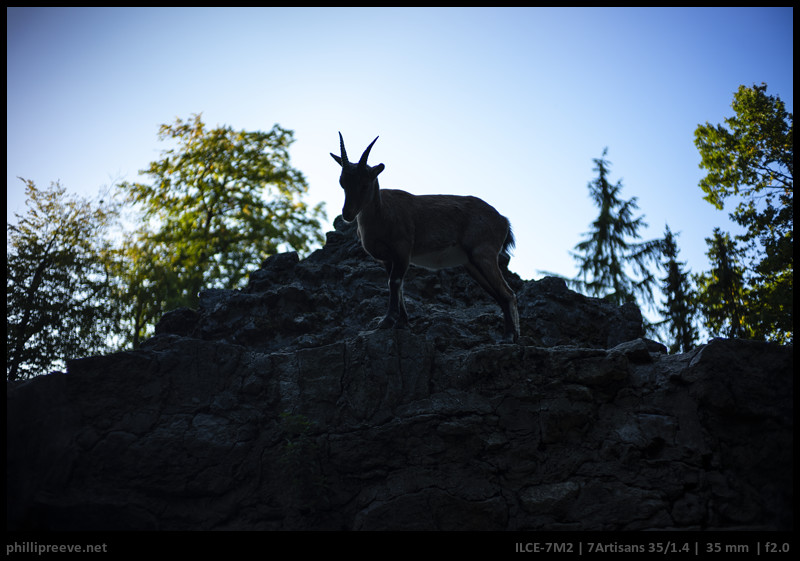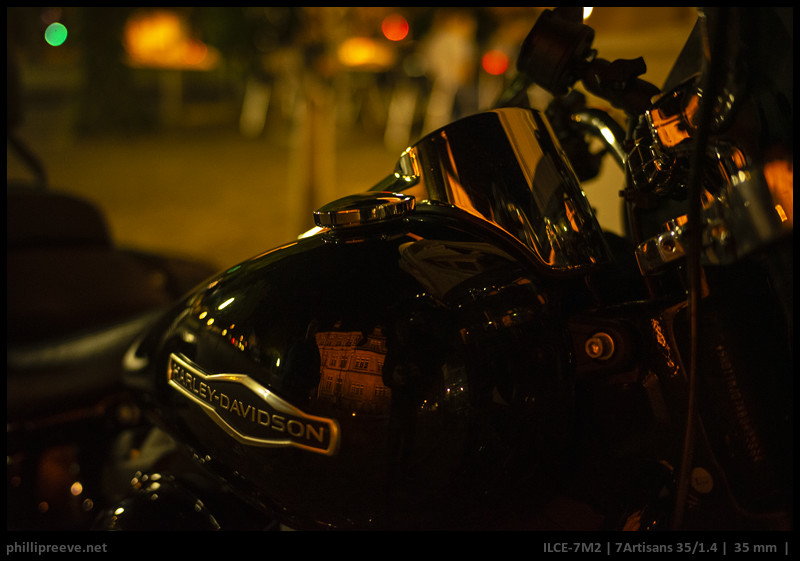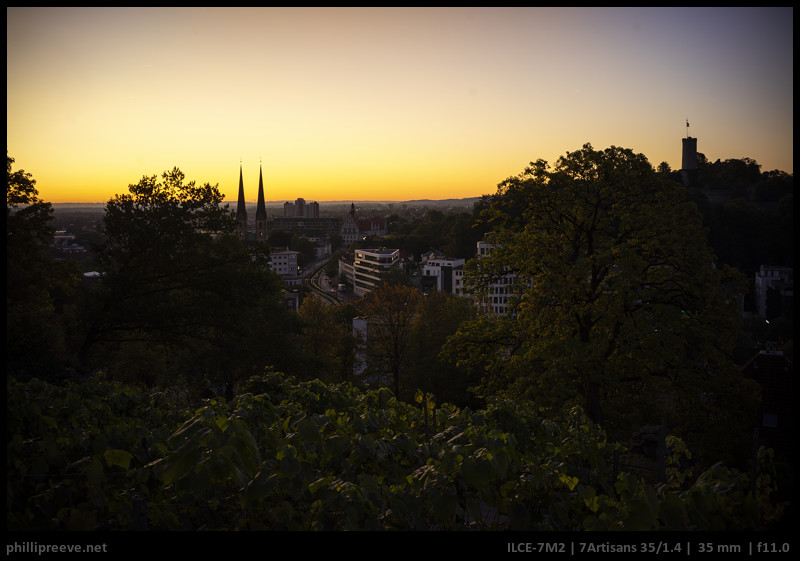 Most images in this review can be found in full resolution in my 7artisans 35/1.4 flickr set.
Other articles
The following two tabs change content below.
I have two hobbies: Photography and photographic gear. Both are related only to a small degree.
Latest posts by Phillip Reeve (see all)