This blog is mostly about manual lenses which are usually 30 to 50 years old. And while most of them are surprisingly reliable the are a few things you should check before or after buying a lens.
This checklist is based on the experience I gained from buying  more than a hundred lenses since I discovered how much fun it is to use them on Sony's Alpha cameras.
If you have additional info about a defect not listed or disagree with my assessment please leave a comment!
Scratches on the lenses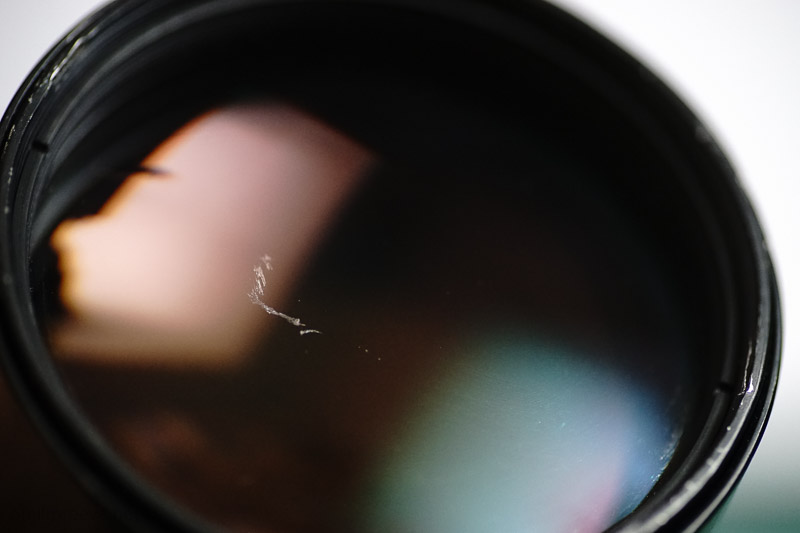 Use a large light source like a window and place the lens between you and the light so that you can see the colorful coating of the lens.
Scratches are seldom a problem in the real world but they lower the resale value of a lens. In theory they could reduce the contrast of a lens or cause some flare but I have never seen that happen.
You can't really do anything to restore coatings but it sometimes makes sense to fill larger scratches with black paint to avoid light scattering.
Continue reading Defects in Manual Lenses and lens buying advice →