Nikon Nikkor 35mm f/2.8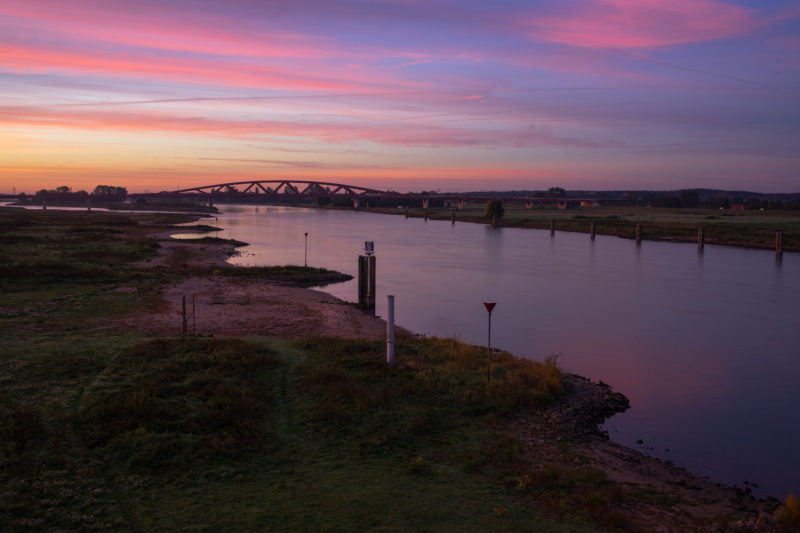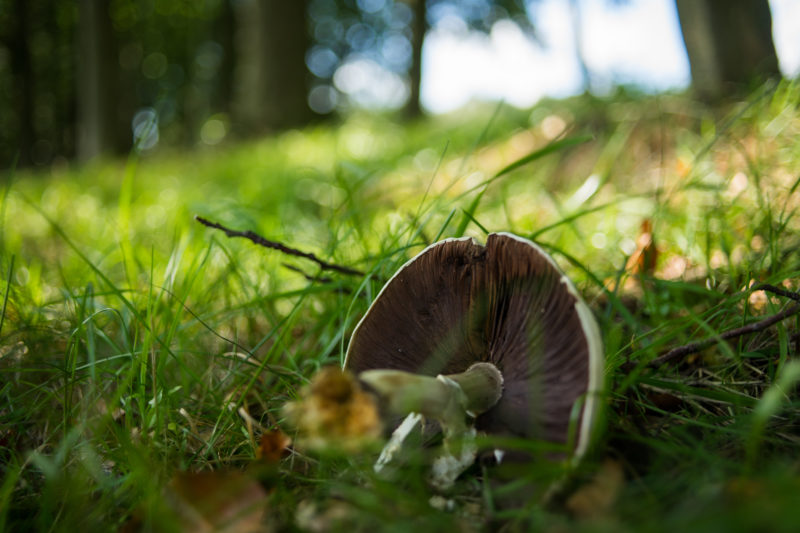 The Nikon 35mm f/2.8 (affiliate link) is a relatively small 35 mm  legacy lens. Although it has some weaknesses it is currently one of my favorite lenses. In this review I discuss the strengths and weaknesses of this lens.  Most sample pictures can be found in this Flickr album.
Specifications
| | |
| --- | --- |
| Diameter | 63.5 mm |
| Length | 44.5 mm (from lens mount) |
| Filter Thread | 52 mm (metal) |
| Weight | 240 g |
| Max. Magnification | 1:5.6 |
| Close focusing distance | 0.3 m |
| Number of aperture blades | 7 |
| Elements/Groups | 6/6 |

Versions
There are four optical different versions of this lens.
The first version of this lens (Nikkor-S 3.5cm) was produced from 1959 till 1962 and consisted of 7 elements in 5 groups. The lens has a hill-valley type focus ring and can be recognized by the PAT. PEND. marking  on the chrome part of the barrel. This version was labeled Nikkor-S 3.5cm, there are lenses with 6 and with 9 aperture blades. 
The second version (Nikkor-S 35mm f/2.8) was produced between 1962 and 1974 and consisted of 7 elements in 6 groups. The second version also has the hill-valley type focus ring, you can tell them apart from the first version by the "made in Japan" engraving on the focus ring.   
From 1974 till 1979 the third version was produced, this is the version this review is about. This version consists of 6 elements in 6 groups. The third version has a rubberized focus ring and a cross ribbed aperture ring.
Between 1979 and 1989 the fourth version was produced, this version consisted of 5 elements in 5 groups. This version is the most common version. The fourth versions looks almost the same as the third version, the easiest way to tell them apart are the serial numbers: the third version has numbers between 77xxxx-87xxxx , 35xxxx-59xxxx indicates the fourth version. 

The lenses that were produced until 1974 (first two versions) are NON Ai, of the third version only lenses with serial number >851002 are Ai. Samples of the fourth version with serial number >521047 are Ai-S. An overview of all versions and their specifications can be found here and here.
You can find the third and fourth AI versions in good condition for around $110,- via Ebay.com (affiliate link) or €159,- via Ebay.de (affiliate link).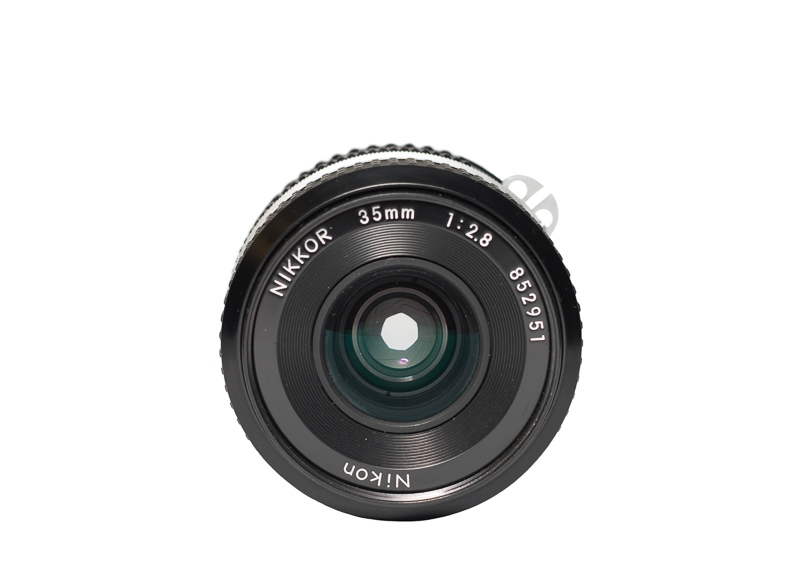 Adapting to Sony
To use this lens on an E-mount camera you need a Nikon F to Sony E adapter. I use one from K&F which works fine. There are no electronic contacts, therefore you have to set the aperture manually and you have no EXIF data. You can use 3-axis in body stabilization on second and third generation E-mount cameras if you insert the right focal length.
K&F Nikon-Sony adapter (affiliate links) Ebay.com  Ebay.de  Amazon.de
Build quality and handling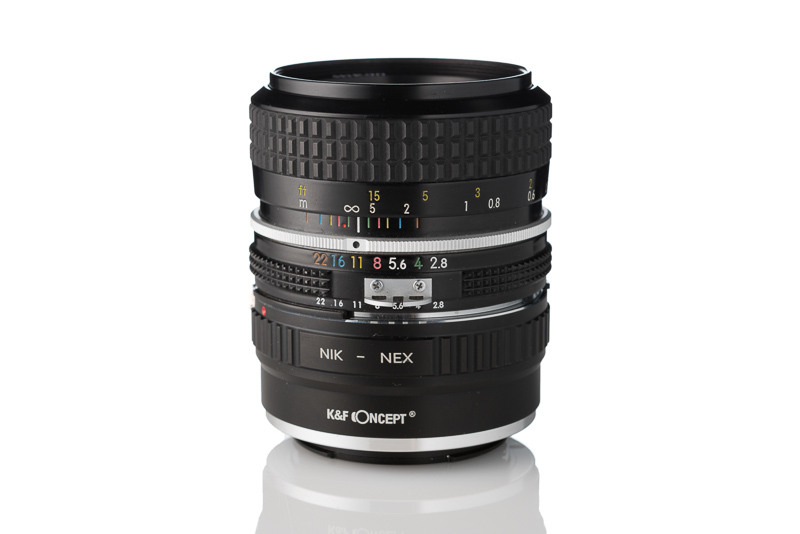 Build quality of the Nikon 35mm f/2.8 is very good. The lens is build from metal and glass only, the black finish seems to be scratch resistant. My sample is about 40 years old but is almost completely free of scratches. All markings are engraved and filled with paint.
The focus ring is rubberized and travels 195° from MFD to infinity. The focus ring has a pleasant resistance and precise focusing is easy though focusing near infinity can be a bit tricky. One thing to note is that the focus ring turns around the "wrong" way, opposite to what you are used to from Zeiss Loxia or Voigtländer E mount lenses, this took me some time to get used to. The aperture ring is made from metal and is textured, it also has a small lever that could be used for aperture control. The aperture ring clicks nicely in full stop increments, it is easy to set the aperture between those stops.
The filter thread is made of metal and doesn't rotate while focusing, this makes the use of a polarizer easy.

The Nikkon 35mm f/2.8 is balanced well on my a7ii. 
Vignetting
Wide open the Nikon 35mm f/2.8 shows moderate vignetting of about 2 stops which can be visible in real world shots. Stopping down to f/5.6 reduces vignetting to negligible numbers.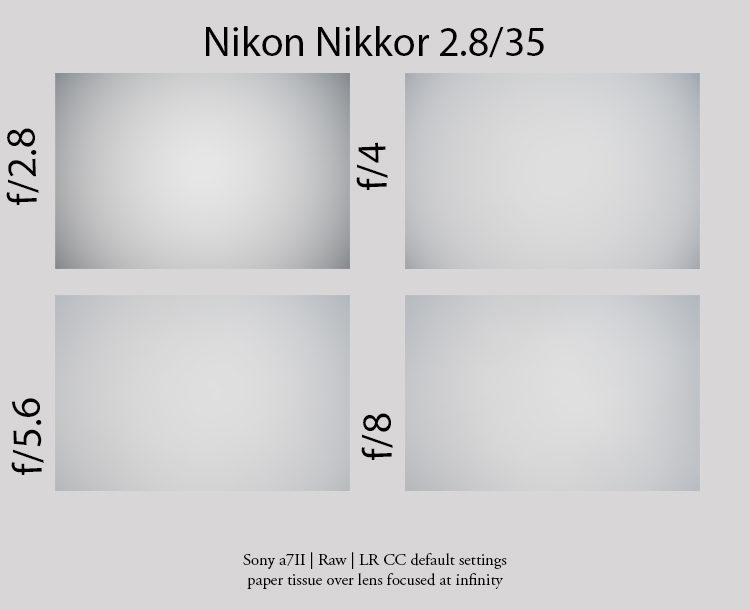 | | |
| --- | --- |
| f/2.8 | ~2 EV |
| f/4 | ~1.5 EV |
| f/5.6 | ~0.8 EV |
| f/8 | ~0.7 EV |
Flare resistance
Flare resistance is a mixed bag. With the sun in the frame you can observe a few green ghost depending on the position of the sun in the frame. With the sun close to the center of the frame an obtrusive green ghost appears, though with the sun in the corner ghosting is reduced significantly.
The Nikon 35/2.8 shows some veiling flare around bright light sources. With the sun just outside the frame serious veiling flare can be observed, however shading with your hand helps a lot. I do not own a lens hood, but since shading helps a lens hood is likely to improve flare resistance.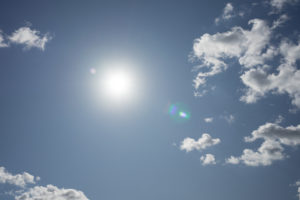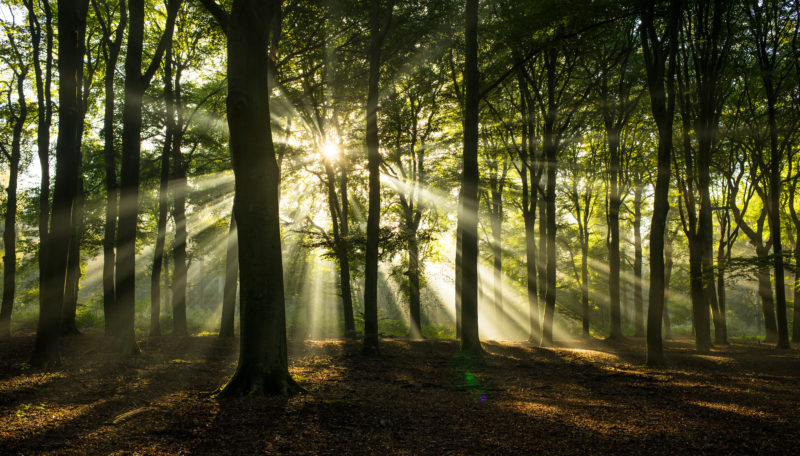 Sharpness
Infinity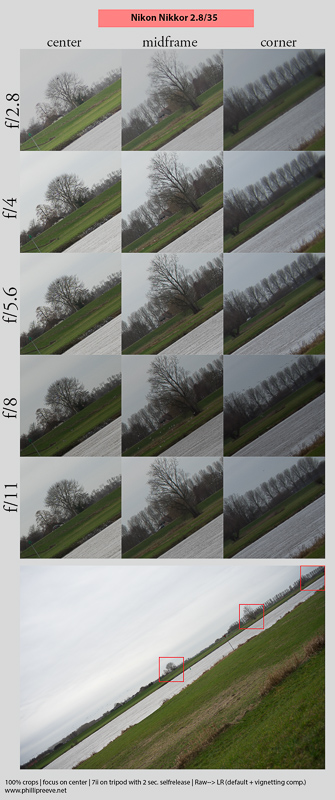 f/2.8: The center of the image is sharp already. The midframe is quite sharp as well, but the corners are soft. Contrast is also good.
f/4: The center and midframe improve to excellent levels, corners improve a bit but are still somewhat soft.
f/5.6: No improvements in the center and midframe, though the corners gain a bit and are OK now.
f/8: Now even the far corners are very good, contrast is a tiny bit lower.
f/11: Center and midframe are a bit less sharp due to diffraction, though the corners improve a bit and are excellent now. Contrast is a tad lower.
I would not hesitate to use this lens wide open if the speed is needed, although stopping down to f/4 boosts the performance across the frame. At f/8 across the frame sharpness is excellent, therefore this is my preferred aperture for landscape photography.
Focus breathing & Focus shift
Focus breathing is quite obvious with this lens, therefore you can run into issues with focus stacking with this lens. At MFD the field of view is narrower than at infinity, see the example @f/8 below.
Focus shift is no problem with this lens, I tested for it but could not find any signs of it.
Close up
Already wide open the Nikkor 35mm f/2.8 is pretty sharp in the center at MFD. Even midframe sharpness is pretty good, unfortunately this is not true for the corners. Wide open corner sharpness is bad and focusing on the corner makes no difference. Stopped down to f/8 the corners are still rather soft.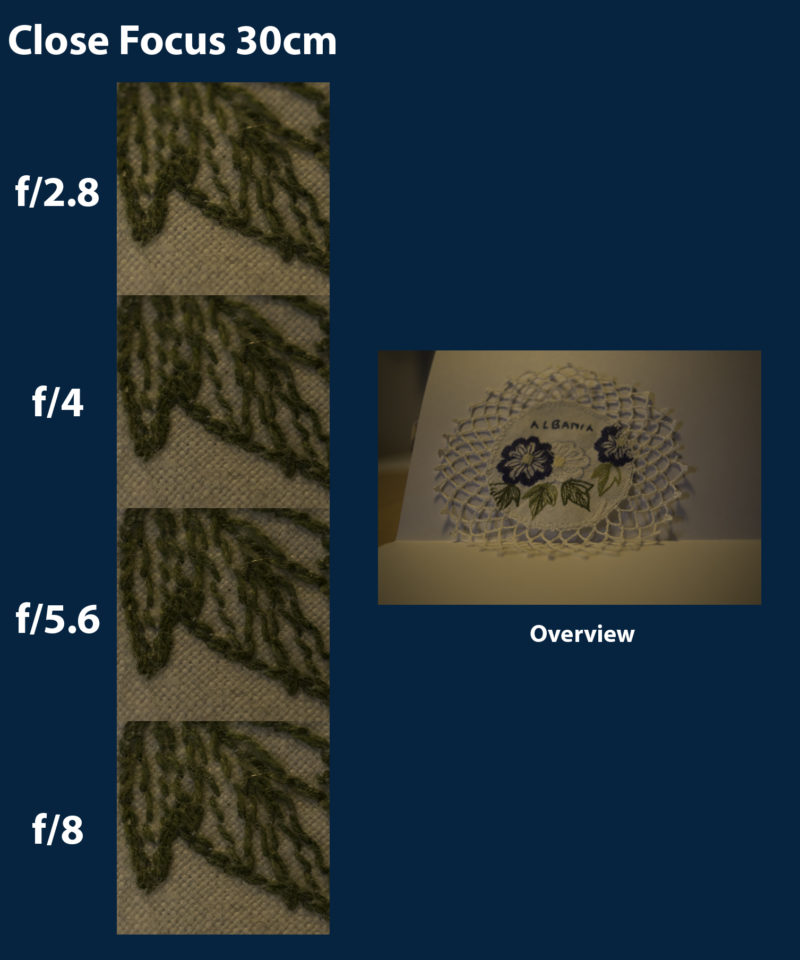 100%corner crops, before is f/2.8, after is f/8
Use with macro rings
I use this lens with macro extension tubes sometimes. Stopped down the performance is very good, wide open the image is somewhat soft. Because of the very thin depth op field you need to stop down in most situations, if you do not plan to do focus stacking (which is not that easy due to focus breathing).
Bokeh
With a maximum aperture of f/2.8 the amount of background blur you get with the Nikon 35mm f/2.8 is limited, although with a MFD of 30 cm it is possible to take close-ups of flowers and mushrooms.
Near the minimum focusing distance bokeh is smooth with minor outlining. Unfortunately, outlining increases at longer distances and bokeh can be harsh with demanding backgrounds, especially towards de corners. For some scenarios like city portraits I like the rendering nevertheless. Due to the structure of the bokeh you get more detail in the background in certain settings. You can observe the cats eye effect, though it is not too pronounced.
At f/4 the bokeh ball are slightly ninja star shaped and a bit distracting, luckily this only appears at f/4. See below, before = f/2.8, after = f/4.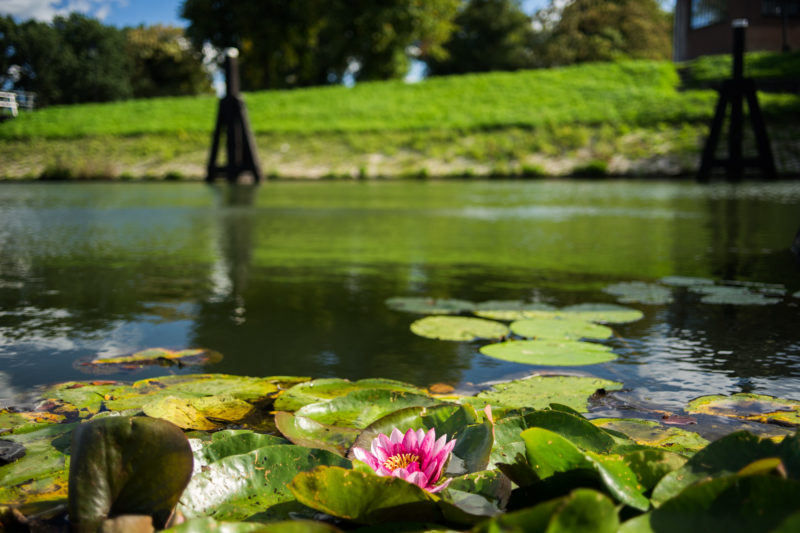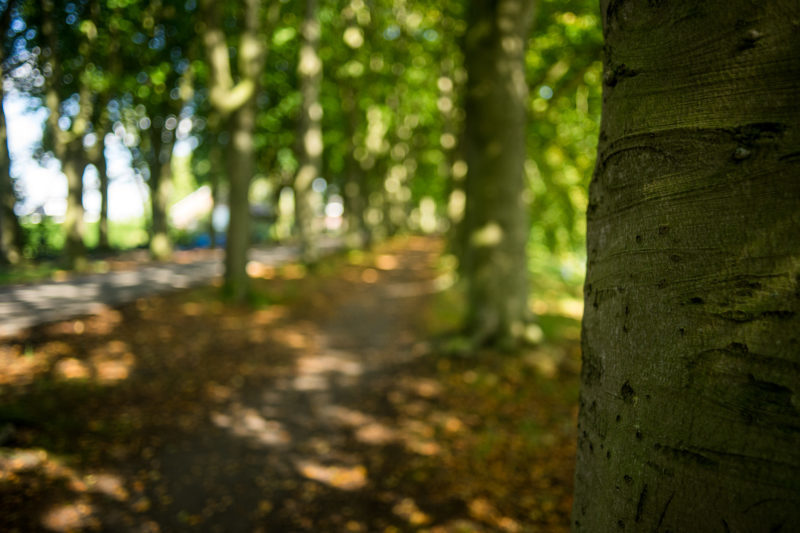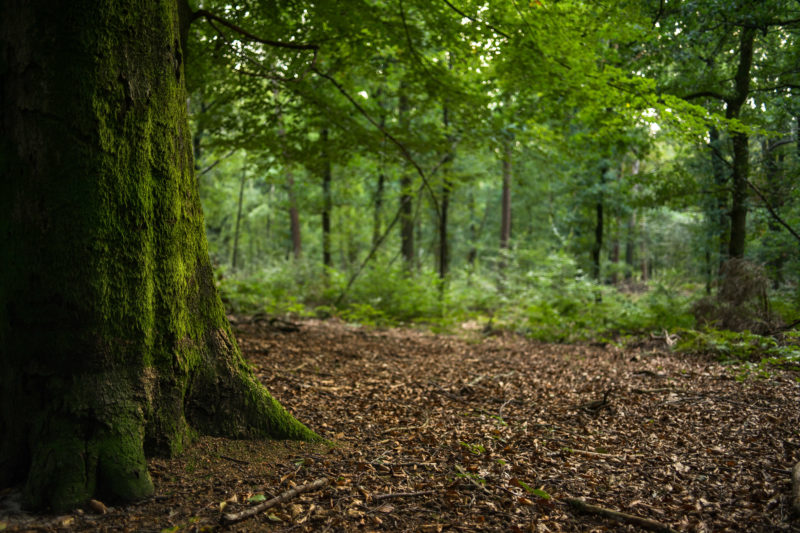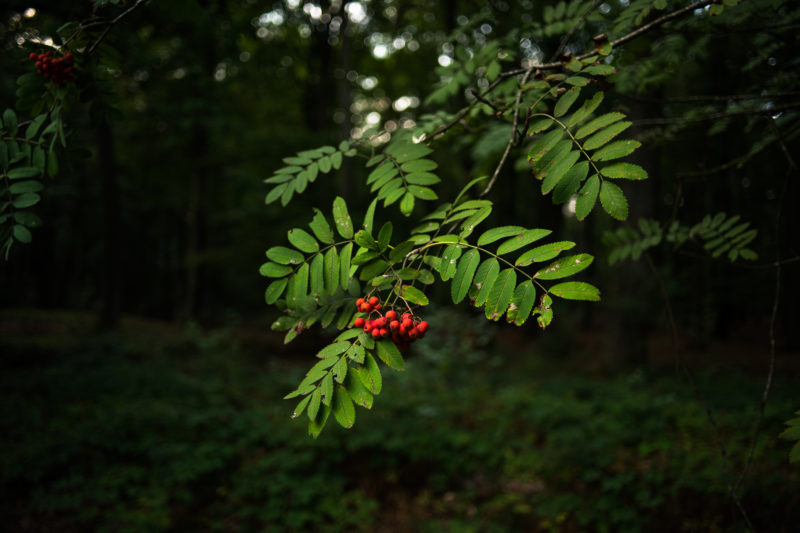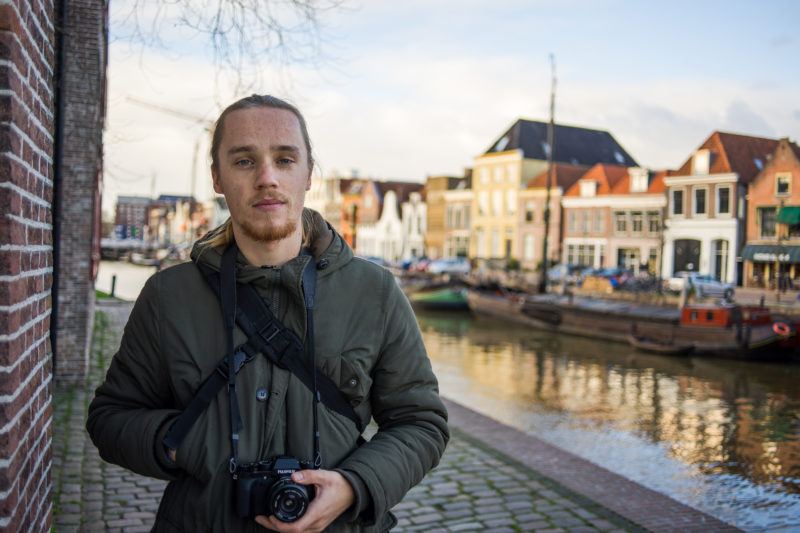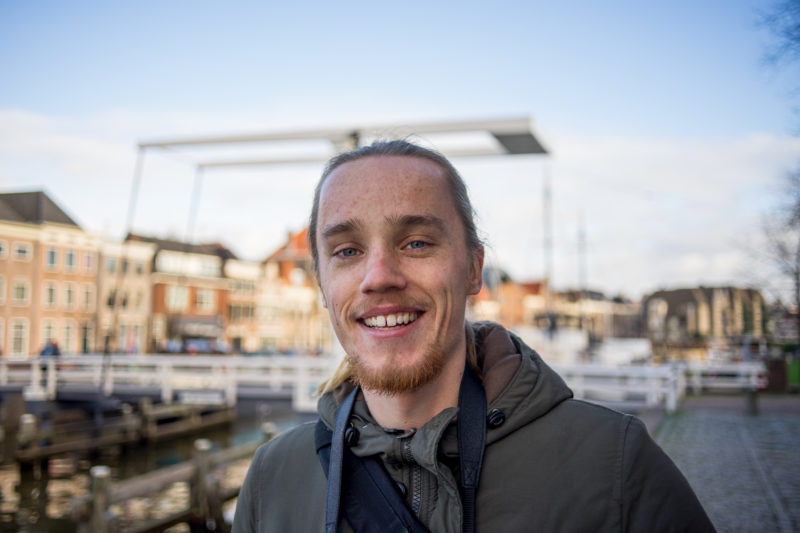 Coma
Coma correction is average, wide open there is some coma but I have seen much worse. If you stop down to f/4 most coma is gone and at f/5.6 coma is no longer an issue. This lens is not the best choice for landscape astro photography. For nightly city scapes stopping down to f/5.6 is a good plan.
Before = f/2.8, after = f/4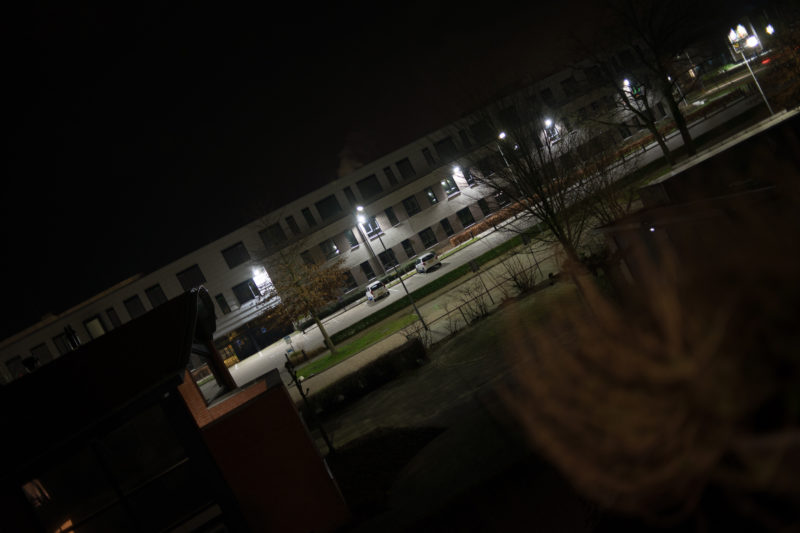 Chromatic Aberrations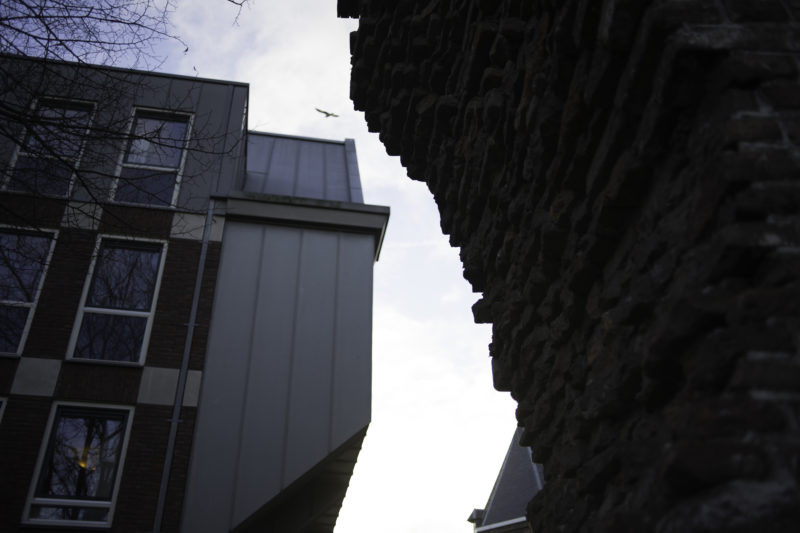 Wide open there is some chromatic aberration visible, though this can be corrected in post. Stopped down to f/4 most of it is gone, at f/5.6 CA totally gone. So CA correction is certainly not perfect but still good enough.
Distortion
Distortion is very low and therefore not noticeable for most applications. Only a very little barrel distortion is visible which is easy correctable in the few situations you might want to do this.
This is a very good performance for a lens of these parameters, therefore this lens is well suitable for architecture photography.
Distortion @f/8 +1 in Lightroom is sufficient to correct is. Before=uncorrected, After=corrected.
Sunstars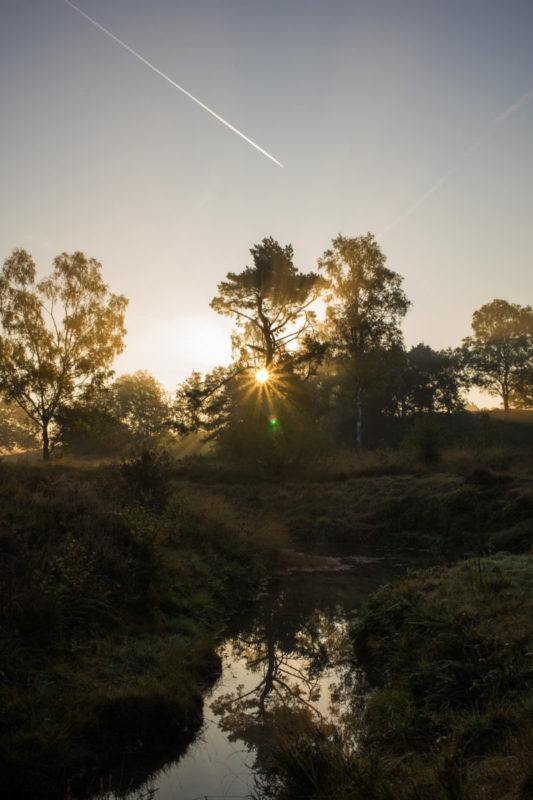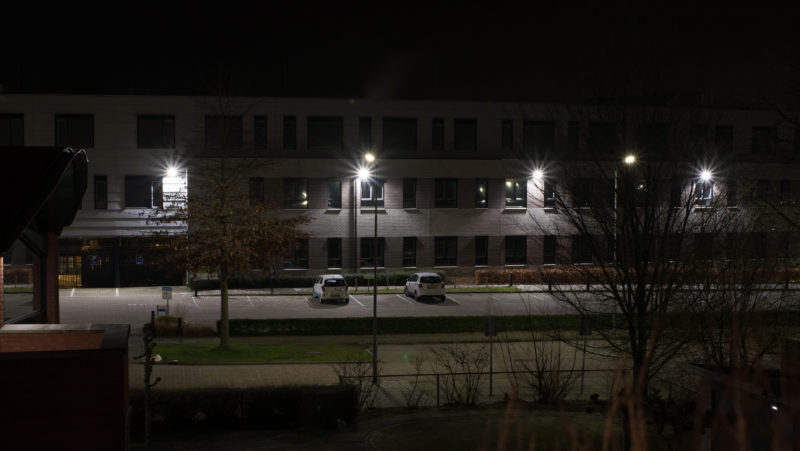 The lens has 7 aperture blades and therefore renders 14 point sunstars. At f/11 sunstars are quite nice although very bright light sources will cause some ghosting at the same time. Sunstars are not as nice as those of the Loxia lenses but I would call it still okey.
Alternatives
The faster Carl Zeiss Jena Flektogon 35mm f/2.4 is a bit larger and weights the same as the Nikon 35mm f/2.8. I have no personal experience with this lens but there are lots of information available online. Build quality is very good and seems to be more or less the same as with the Nikon. The Nikon has better corner sharpness at shared apertures, though from f/4 center sharpness seems to be very comparable. The Nikon has much better flare resistance and less distortion. The Flektogon's bokeh is bit smoother, furthermore you will have more blur. The closer MFD will give you more potential blur as well and makes this lens more suitable for photographing mushroom and flowers. If your focus is on landscape or architecture photography I would go for the Nikon, if you need the speed and the MFD of 0.2m go for the Flektogon.
The Canon nFD 35mm f/2.8 is smaller and lighter than the Nikon, although build quality is lower. I have no direct experience with this lens but enough information can be found online.
Both lenses are very comparable in sharpness and very sharp across the frame stopped down. The Canon lens has smoother bokeh although the cats eye effect is more pronounced.
Flare resistance seems to be more or less equal. The Nikon has significantly less distortion, therefore I would recommend the Nikon if you plan shoot architecture. Furthermore, the Canon is cheaper so if the distortion does not bother you much and you want to trade some ergonomics for a lower weight and price go for the Canon.
SMC Pentax-M 35mm f/2.8
Them SMC Pentax-M 35mm f/2.8 is another vintage 35mm lens. The Pentax is even lighter and only weights 170 gram. Handeling is less nice though, the Pentax feels cheaper. The Pentax seems to be a bit wider than the Nikon so the amount of background blur is less. Bokeh also has more outlining and is therefor busier. In terms of sharpness the Nikon is better wide open, but stopped down there is barely any difference. The Nikon is the better lens although the Pentax can be found cheaper. If you plan to use the lens often for hiking trips and landscape photography I would get the Pentax since it is cheaper and lighter.
I have no personal experience with this lens but there is enough information available. Wide open this lens has better corner sharpness, however stopped down the Nikon catches up and might even have better corner sharpness. The Sony/Zeiss offers better flare resistance due to its modern coatings. The Sony/Zeiss offers AF and manual focus via focus by wire, therefore manual focusing is not as nice with this lens. This lens is also smaller and lighter which is nice if you travel a lot. If you prefer AF, or size/weight is very important to you the Sony/Zeiss might be the smarter choice. If you like to focus manually and great handeling is important to you I would go for the Nikon.
Samyang/Rokinon AF 35mm f/2.8 FE
With just 85 grams the Samyang is the lightest native 35mm lens you can buy. The Samyang costs under $300 and offers AF, I have not used this lens myself so I cannot comment on AF speed and reliability. The Samyang's build quality is not on par with the Nikon, so if this aspect is important to you it is something to consider.
If you want a very small and cheap 35mm lens with AF, the Samyang AF 35mm f/2.8 FE is worth looking at.
Conclusion
Pros
Average
Cons

Central sharpness wide open

Sharpness across the frame stopped down

Close-up sharpness (center)

Build quality

Bokeh near        MFD

Size and weight

Flare resistance
CA correction
Corner  sharpness wide open
Coma correction
Bokeh
Vignetting

Corner sharpness near MFD

Bokeh with demanding backgrounds at longer distances
The Nikon Nikkor 35mm f/2.8 is a sharp and small lens and not very expensive. Stopped down it is sharp across the frame with good contrast. Although not perfect, flare resistance is good enough. You can avoid ghosting and veiling flare by shading or recomposing a bit in most situations. The Nikon 35mm f/2.8 barely shows any distortion. Bokeh can be harsh in some situations, but quite nice in other situations.
If you are into landscape and/or architecture photography the Nikon Nikkor 35mm f/2.8 might be the lens you are looking for if your budget is limited or you just not want to spend much money.
If you are looking for some nice bokeh you might want to look further. I think this lens is a good compromise of image quality, speed and size and the price/performance ratio is very good, therefor I would certainly recommend it!
All photos in this review can be found in high resolution here. Rick, thank you for the product shots of the lens!
You can find a sample of the third and fourth AI versions in good condition for around $110,- via Ebay.com (affiliate link) or €159,- via Ebay.de (affiliate link).
More samples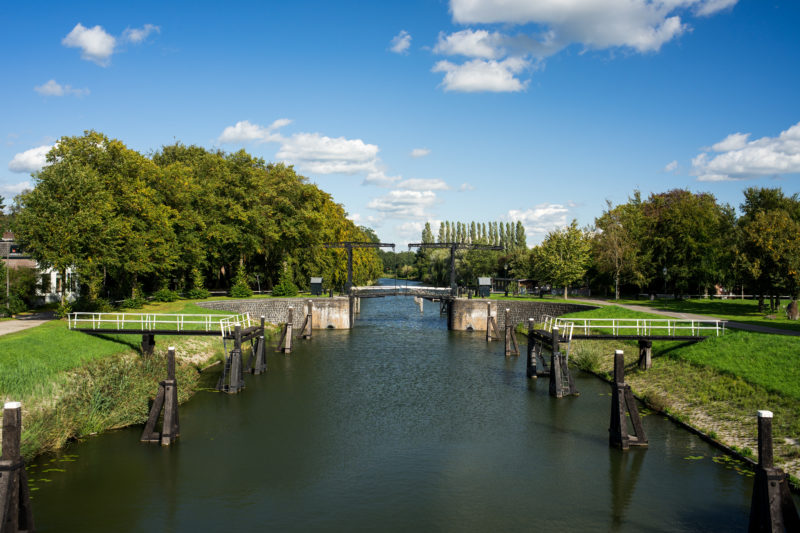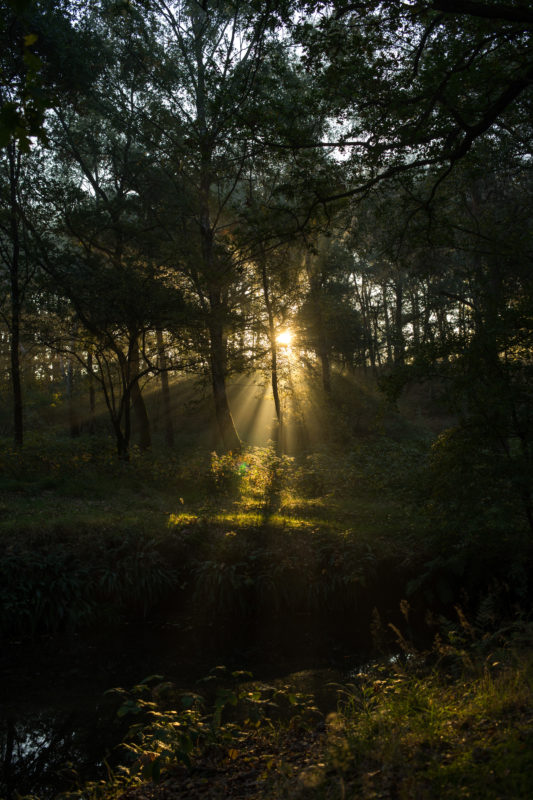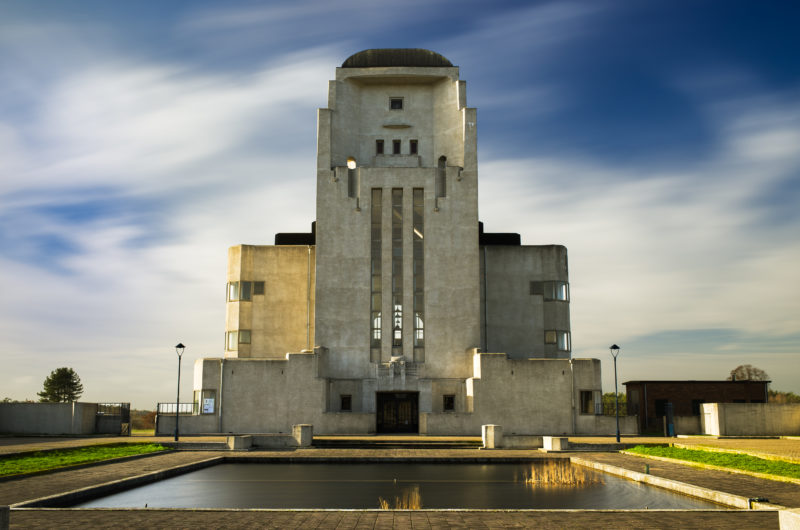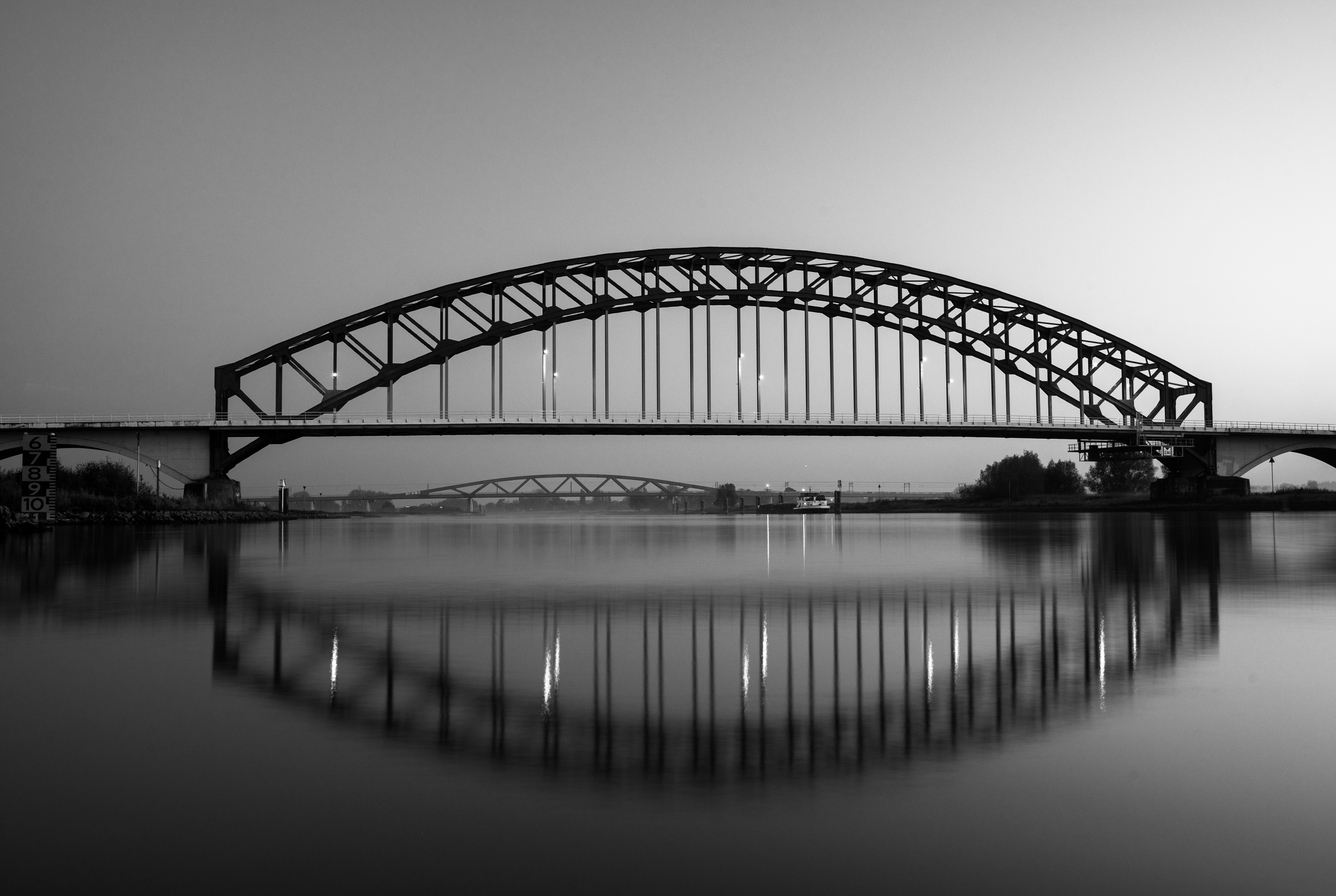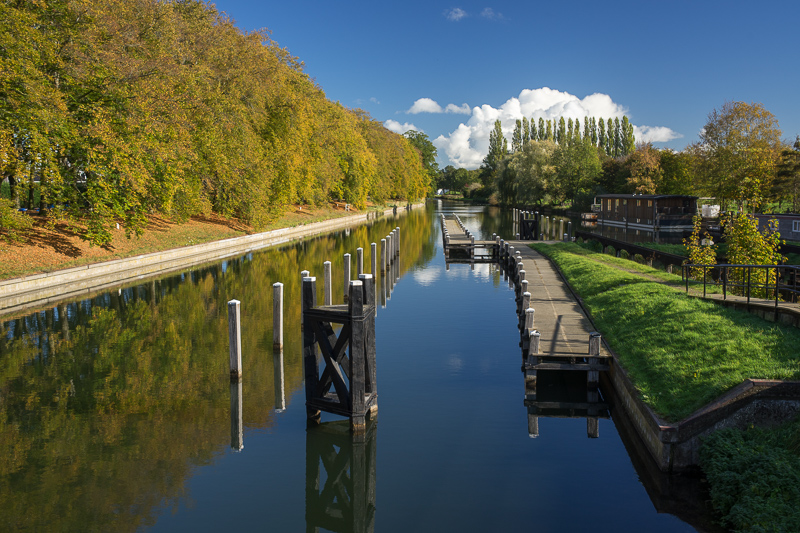 The following two tabs change content below.
JuriaanM
My name is Juriaan, I am a passionate photographer from the Netherlands. I mainly shoot landscapes and the milkyway and I like to travel through wild landscapes around Europe.