Introduction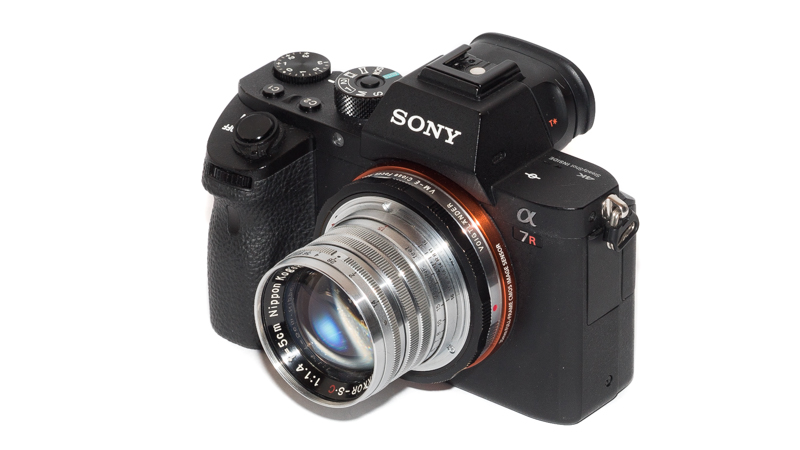 This review covers the rather exotic Nikkor-S 50mm 1.4 rangefinder lens, which I got the chance to review thanks to a reader. It is small, it is lightweight, it has exceptional build quality, but what about the optics? Read on to find out!
Sample Images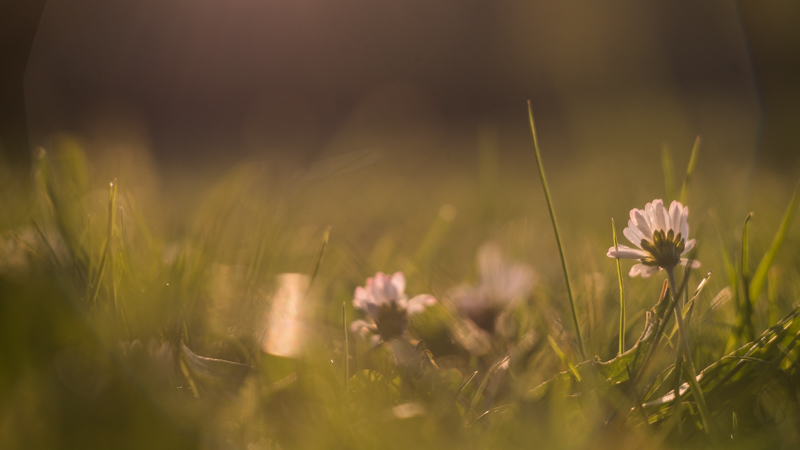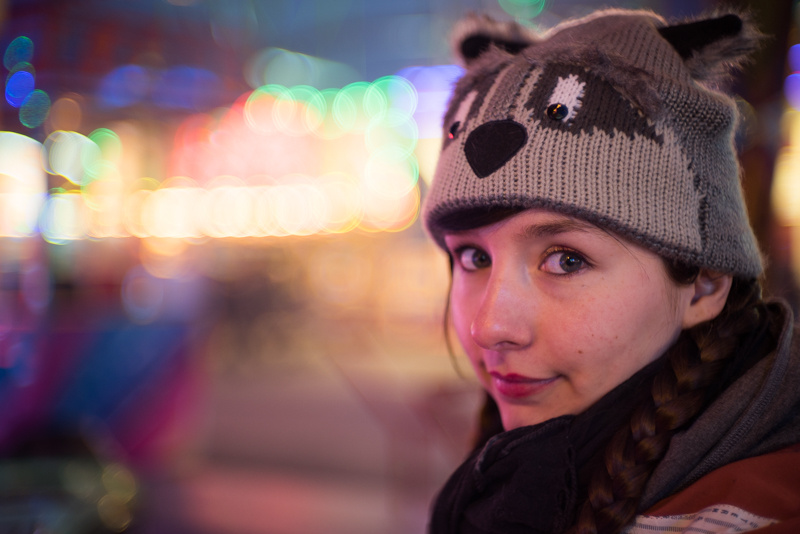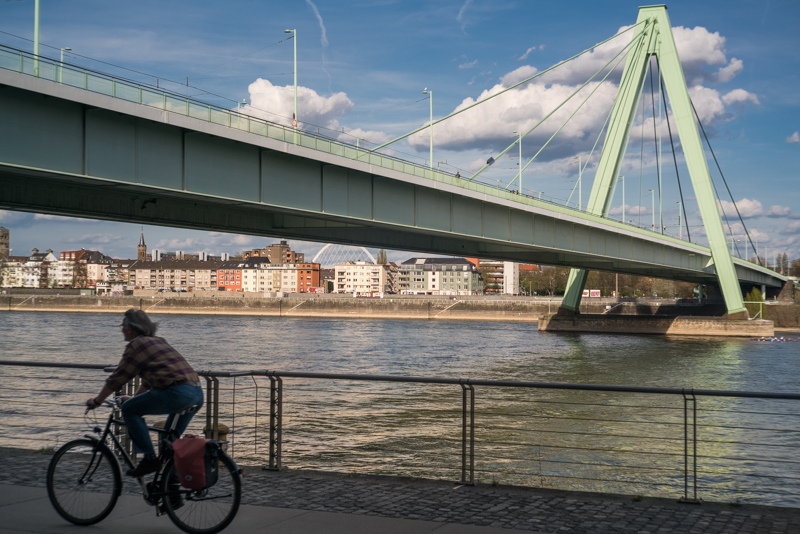 You can find most of the shots in this review in full resolution here.
Specifications / Version History
This lens was available with Nikon-S rangefinder mount and Leica M39 (or LTM) mount. I am reviewing the latter which has the following specifications:
Diameter: 47 mm
Field of view: 46° (diagonally)
Length:  42 mm + adapter
Weight: 276g + adapter
Filter Diameter: E43, 43×0.5 (not M43!)
Number of Aperture Blades: 10 (rounded)
Elements/Groups: 7/3
RF coupled close focusing distance: 1.0 m (~0.45 m in macro mode)
Maximum Magnification: 1:17 (~1:6.5 in macro mode)
Mount: M39 / LTM
You can try getting one of these used from ebay.com/ebay.de starting at 400$/600€ (affiliate links)
Handling / Build Quality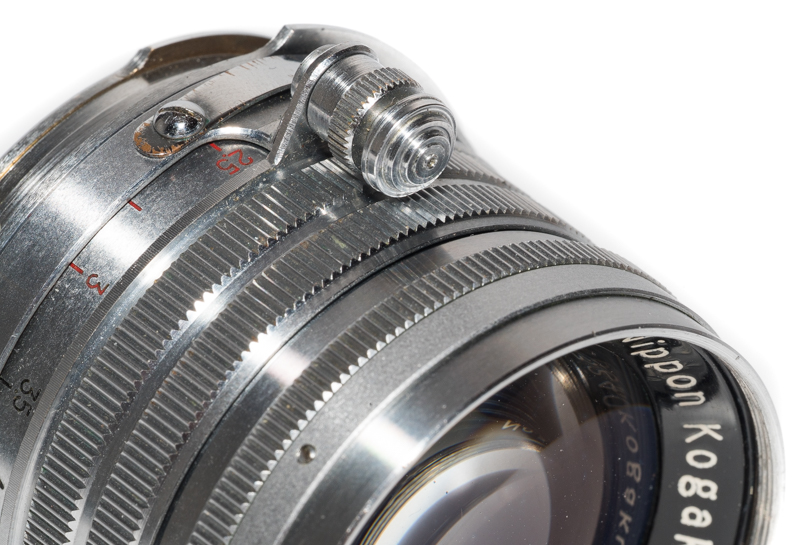 I could probably shorten this and just say: regarding build quality the Nikkor-S 50mm 1.4 is one of the nicest lenses I have ever put on my camera and felt in my hands. But I will of course get more into detail, as there is actually much to say.
The focusing ring is like none if have seen so far. First thing is, it has a locking mechanism for infinity (you can see that in the picture above), to turn the focusing ring at all you have to push down this little button.
The focusing ring also has a click stop at 1.0 m (~3.3 ft) which separates the rangefinder coupled focusing range (1.0 m to infinity, 120°) from the macro range (0.45 m to 1.0 m, 180°).
This is actually such an ingenious design, I absolutely can't understand this hasn't been adapted more often by other manufacturers since (I only know of the Voigtlander 12mm 5.6 M39 that features a similar design).
The lens is made from chrome/brass and therefore feels very solid and quite heavy for its size. It also features a much more complex design compared to the Nikkor-P 85mm 2.0 with a non rotating front barrel, so using a polarizer isn't a problem, in case you can find one with the right thread (E43).
You can compare the size of the Nikkor to the Voigtlander Nokton 50mm 1.5 in the following photo. The Voigtlander actually looks quite bulky by comparison but (at least in the black version as shown here) is a little lighter. The Voigtlander is also available in chrome/brass.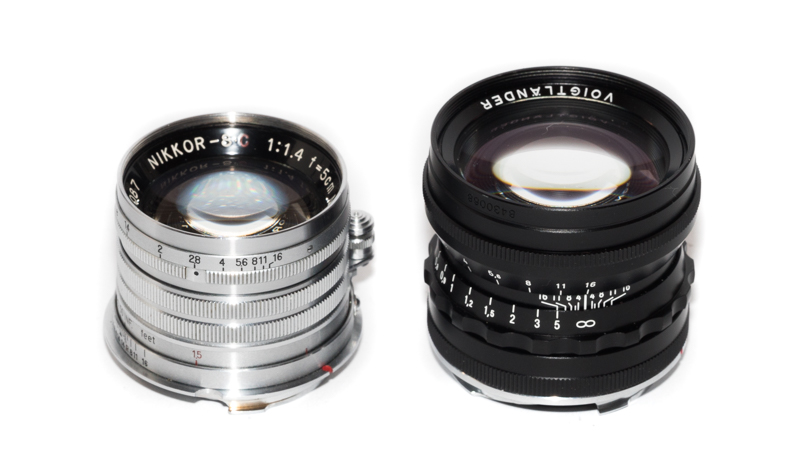 Vignetting / Colorcast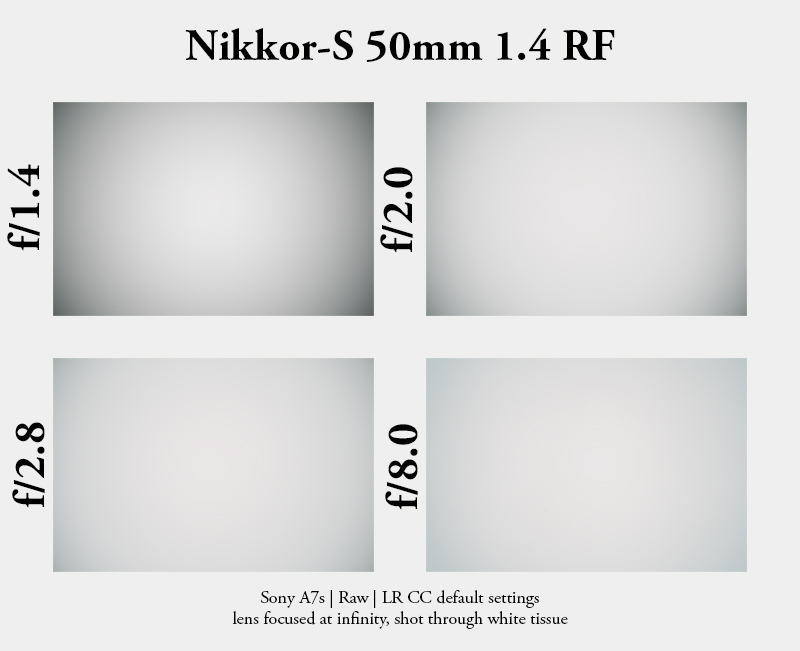 Wide open there is severe vignetting of ~3.0 EV, stopped down to f/2.0 this improves to 2.0 EV, at f/2.8 vignetting is still 1.5 EV and even at f/8.0 nearly 1.0 EV, which might need correction depending on the subject. To put things into perspective: these values are considerably worse at all apertures compared to the Voigtlander Nokton 50mm 1.5 and wide open also worse compared to the Jupiter-3 50mm 1.5.
I can also notice a slight color cast towards the edges on the A7s and A7rII, which I felt the urge to correct for some shots.
Sharpness
infinity


At f/1.4 there is significantly reduced contrast all over the frame, center shows ok resolution, midframe and corners are lacking. Stop down to f/2.0 and the contrast improves significantly, but it needs stopping down to f/8.0 for the midframe to look best and the corners never look really good at all, not even at f/11. This lens would not be my first choice for anything that demands high across frame resolution.
I also had some issues with subjects in the midframe and closer to the corners wide open as sharpness is just a bit lacking here, also at medium (portrait) distances.
close focus (100 cm)

close focus (45 cm in macro mode)
At the native minimum focus distance of 100 cm the lens really struggles wide open when it comes to contrast. It needs stopping down to f/2.8 for very good performance on the 42mp sensor.
At the extended minimum focus distance of 45 cm in macro mode the situation is pretty much the same: soft at f/1.4 and f/2.0 but sharpness improves considerably on stopping down to f/2.8.
I also had to refocus the lens stopped down because of significant focus shift, see the corresponding section farther down this review.
Flare resistance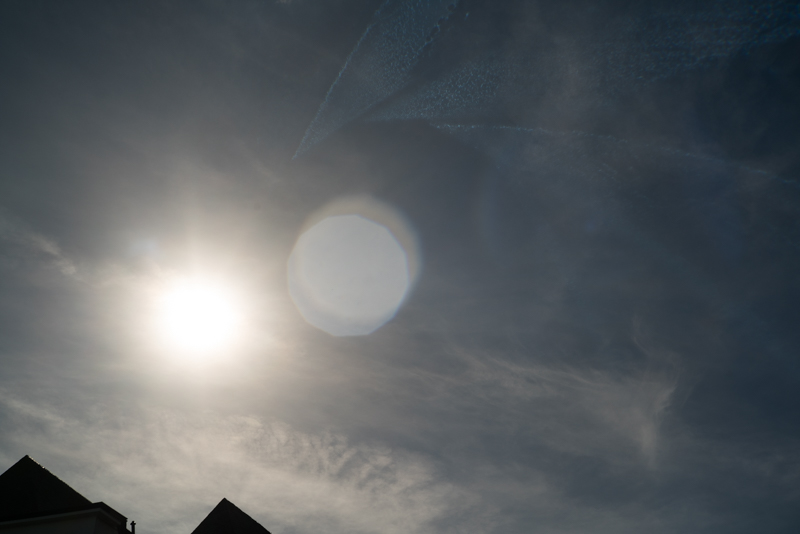 Let me be honest here: when it comes to the performance against bright light this might be the worst lens I have ever seen. With a point light source in the frame you will catch huge obstrusive ghosts all the time, but this isn't even the worst part: in many shots I can see internal reflections of the aperture blades: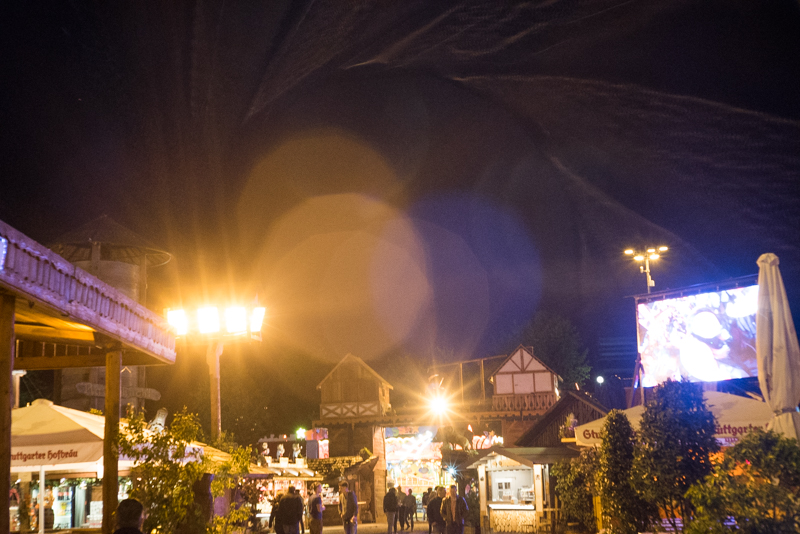 Distortion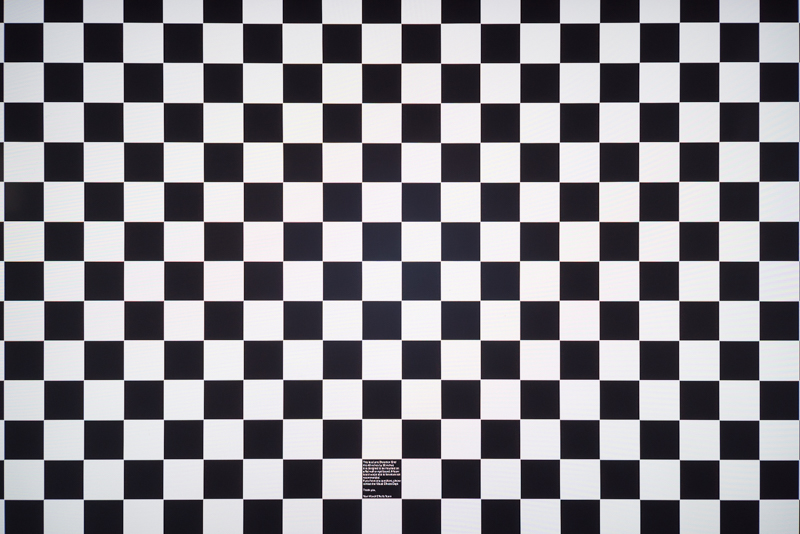 Very minor pincushion distortion, I didn't correct it in any of the sample images.
Bokeh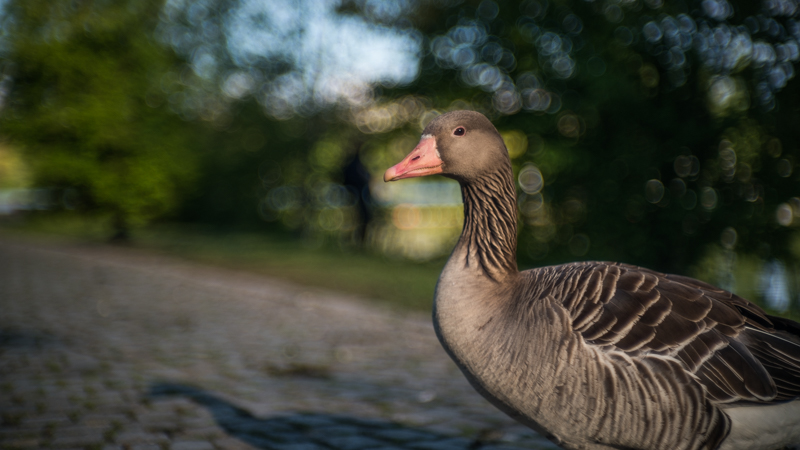 When it comes to bokeh this lens behaves very similar to the Jupiter-3 50mm 1.5: wide open too nervous for my taste with significant outlining and much better stopped down to f/2.0. I still wouldn't call it smooth, this is more of a character lens in my eyes, but judge for yourself by the sample images.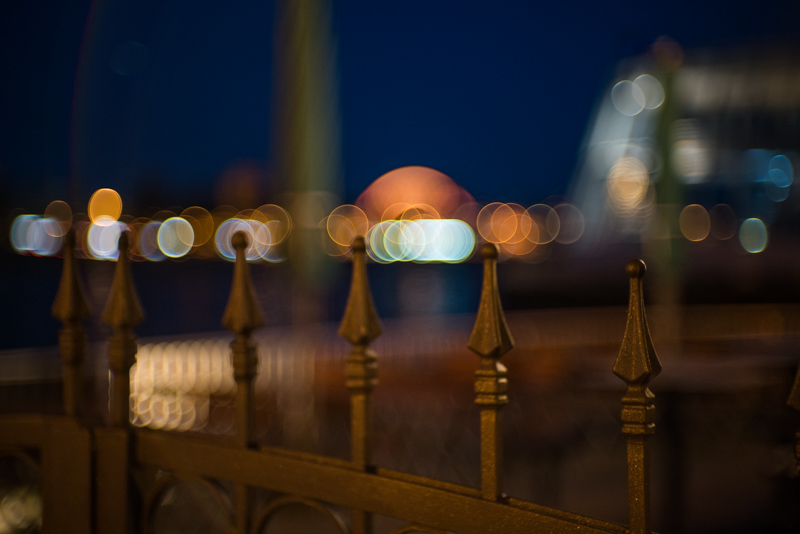 Sony A7rII | Before: Nikkor-S 50mm 1.4 RF @ 1.4 | After: Nikkor-S 50mm 1.4 RF @ 2.0
Sunstars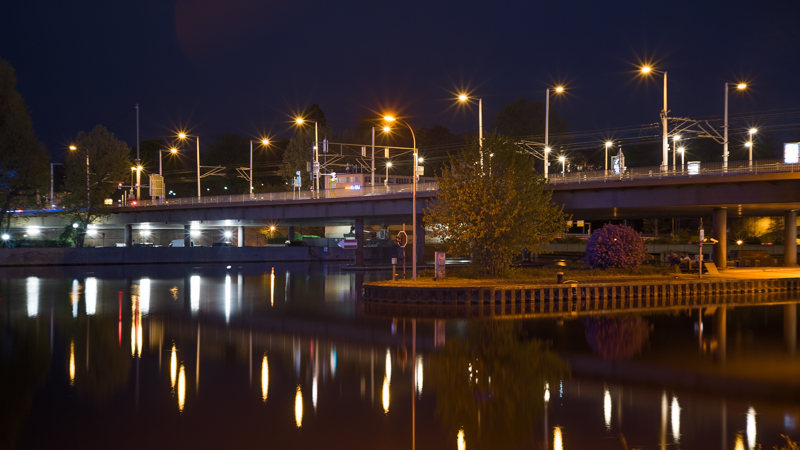 This lens features 10 rounded aperture blades which will yield 10-pointed sunstars around point light sources. They are actually quite well defined and I like them, but as this is a highly subjective topic you might want to have a look at this article and decide for yourself what you prefer. Furthermore: with point light sources in the frame you will also often find ghosts in your pictures, see the "Flare Resistance" section.

Chromatic aberrations
longitudinal
Sony A7rII | Nikkor-S 50mm 1.4 RF | 50% crop | before: f/1.4, after: f/2.8
There is only very slight green outlining behind the plane of focus and purple outlining in front of it wide open. The correction looks pretty decent, but the problem is also somewhat masked by the huge amount of glow and the loss of contrast. Nevertheless, stopped down to f/2.8 even the slight loCA are gone.
lateral
Sony A7rII | Nikkor-P 85mm 2.0 RF | f/8.0 | 100% crop from corner | before: no correction, after: corrected
Slight lateral CAs are present, they are somewhat masked by the mediocre sharpness and can be corrected in post easily e.g. in Lightroom.
Focus shift
Just like the Nikkor-P 85mm 2.0 also the Nikkor-S 50mm 1.4 is troubled by focus shift. Focus shift describes the effect of the plane of optimal focus shifting on stopping down. This is actually less of an issue with the A7 cameras as you will most of the time stop down first and focus after that, but more of a problem with most Leica rangefinder cameras.
Nevertheless, the focus shift between f/1.4 and f/2.0 is pretty much negligible, but when stopping down to f/2.8 you should definetly adjust the focus to get optimal sharpness.
Alternatives
When it comes to fast 50mm legacy lenses there are many to choose from. I will therefore mainly cover the similarly sized rangefinder lenses here.
Jupiter-3 50mm 1.5:
The image quality is quite similar actually: both lenses have rather nervous bokeh and low contrast wide open, flare issues and rather soft corners. When it comes to the build quality the Nikkor is worlds ahead though.
Voigtländer Nokton 50mm 1.5 Asph:
This is the modern affordable small rangefinder 50mm 1.5. It is a high contrast lens with nice bokeh and great build quality. I like it and still have it.
Zeiss ZM C Sonnar 50mm 1.5 T*:
This is the modern interpretation of the 50mm Sonnar lens. Unfortunately I did not yet get the chance to try this one myself but from what I have read and seen so far, this lens combines the Sonnar rendering with modern coatings and hugely improved performance wide open in terms of sharpness and contrast and costs a little more than the Nokton.
Leica 50mm lenses:
If you want a lens as fast you can take a look at one of the many versions of the Summilux 50mm 1.4, I haven't used any and they are all very expensive. If you can get by with a maximum aperture of f/2.0 you may also take a look at one of the different Summicron-M 50mm 2.0 lenses but they will also be way more expensive and I am certainly no expert on these lenses either.
DSLR 50mm lenses:
One can find very cheap lenses here with good optical qualities, but they will be much bigger and the really good ones ain't as cheap anymore as well. You can of course take a look at some of the 50mm reviews on this blog.
Conclusion
good

contrast from f/2.0 onwards

sunstars




bokeh (f/2.0)

correction of longitudinal CA

minimum focus distance

distortion

handling

build quality

size

average

bokeh (f/1.4)
correction of lateral CA
weight
price

not good

contrast/sharpness
wide open

corner sharpness

flare resistance

vignetting
The Nikkor-S 50mm 1.4 is definetly more of a character lens. The bokeh wide open is rather nervous (too nervous for my taste, adjust rating accordingly) and the sharpness is unfortunately not as good as on the Nikkor-P 85mm 2.0.
I am not a big fan of glow wide open and this lens shows loads of it. The sunstars are quite nice but the flare resistance often spoils the game with point light sources in the frame.
Why should you choose the Nikkor-S 5.0cm 1.4 over other 50mm lenses? This is one isn't easy to answer. The Nikkor may be one of the most beautifully crafted lenses I have used so far, but the optical qualities didn't really knock if out of the park for me, especially considering the rather steep used prices. I think it is a better lens than the Jupiter-3 in most regards, but if you want a small 50mm rangefinder lens I recommend taking a closer look at the Voigtlander 50mm 1.5 first.
You can try getting one of these used from ebay.com/ebay.de starting at 400$/600€ (affiliate links)
Sample Images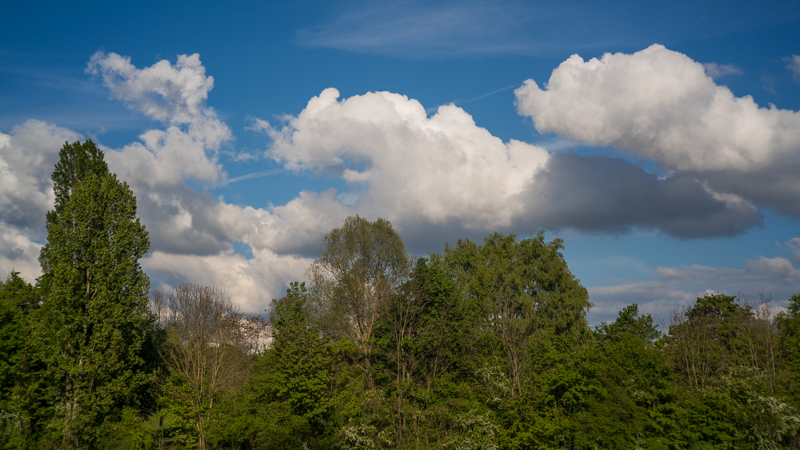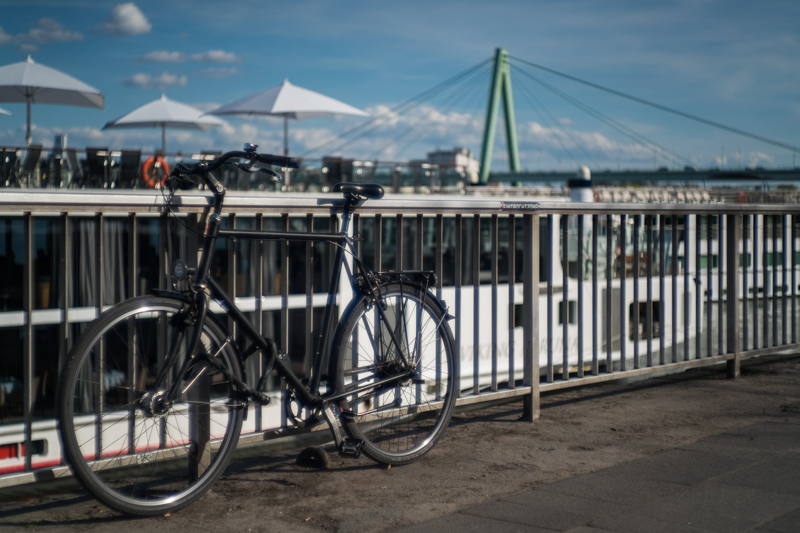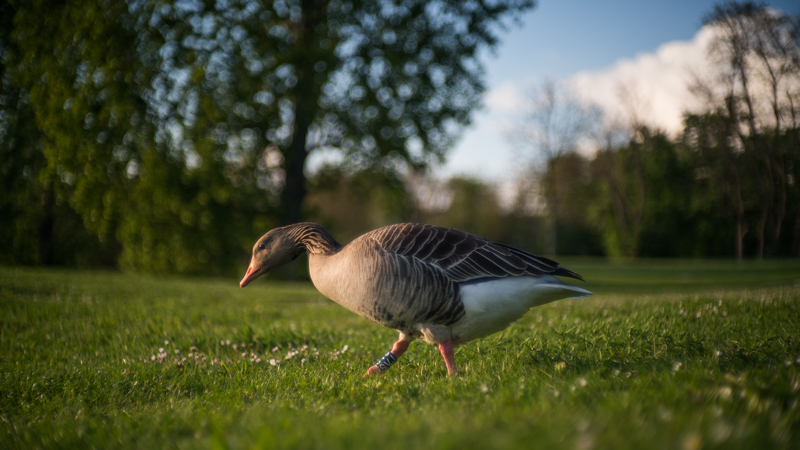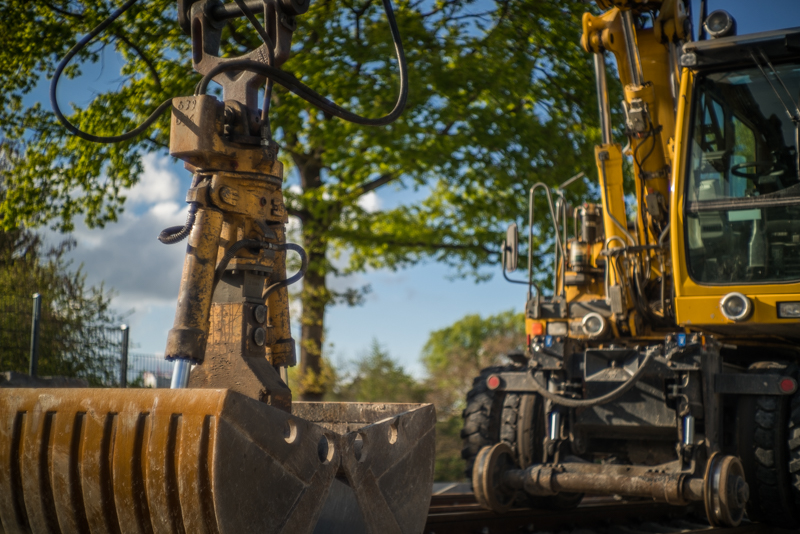 You can find most of the shots in this review in full resolution here.
Further Reading
Support Us
Did you find this article useful or just liked reading it? Treat us to a coffee!


via Paypal
The following two tabs change content below.
My name is Bastian and I am your expert here when it comes to ultra wide angle lenses, super fast portrait lenses (ranging from a 50mm f/0.95 to a 200mm f/1.8) and I also have reviewed way too many 35mm lenses. Don't ask me anything about macro or wildlife shooting though.