Introduction
We already reviewed the 7Artisans 35mm 1.4 and now we have a more complex 35mm 1.4 by TTArtisan. Unfortunately the lens does not seem to optimized for the Sony filter stack, so how good a performer is this lens when used on a Sony camera? Let us find out in this review!

Update 03/01/20: added sharpness infinity chart for Leica M10 and a few additional information regarding its use on a rangefinder camera
Sample Images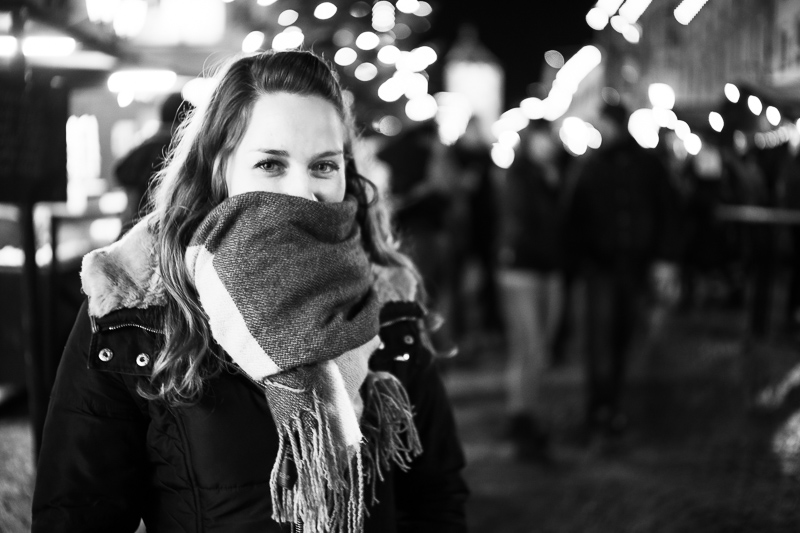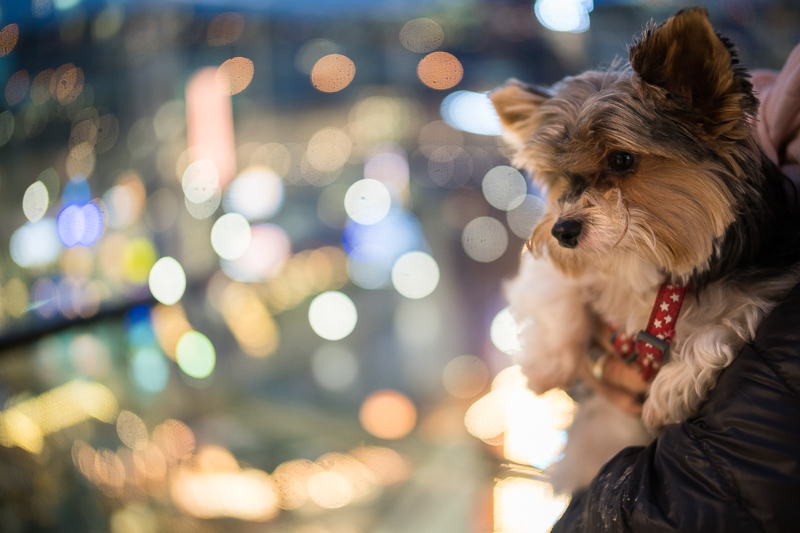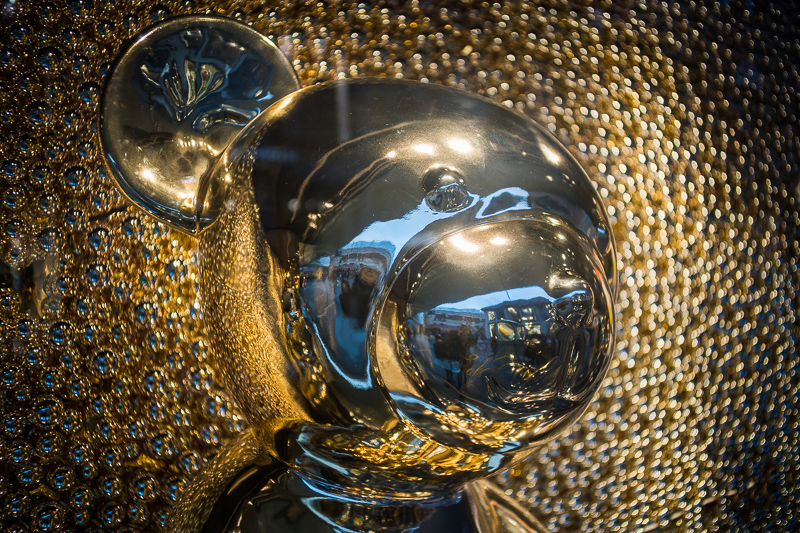 Most of the sample images in this review can be found in full resolution here.
Specifications / Version History
The TTArtisan 35mm 1.4 is not to be mistaken with the 7Artisans 35mm 1.4 we already reviewed as it features an entirely different optical formula. This TTArtisan lens comes in black and silver and has the following specifications:
Diameter: 54 mm
Field of view: 63.4° (diagonally)
Length: 63 mm
Weight: 415g + adapter (with hood, without caps)
Filter Diameter: 49 mm
Number of Aperture Blades: 10
Elements/Groups: 8/7
Close Focusing Distance: 0.70 m
Maximum Magnification: 1:16.6
Mount: Leica-M
You may also have a look at the official page.
You can find the TTArtisan 35mm 1.4 from the manufacturer's shop, on amazon.com | ebay.com | ebay.de for about $449/449€ (affiliate links)

Handling/Build quality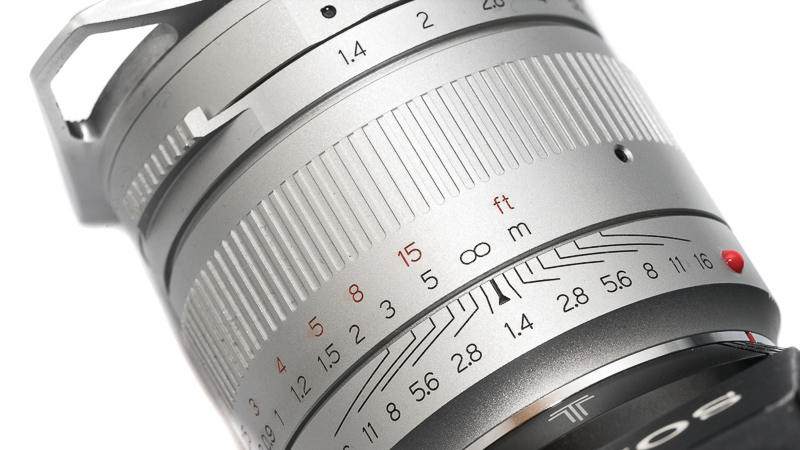 In terms of build quality the TTArtisan 35mm 1.4 looks and feels very similar to the 7Artisans 28mm 1.4, as both are made by DJ-Optical this is not too surprising.
Markings seem to be slightly engraved and filled with paint, the focus ring has a really nice resistance and turns about 90° from the minimum focus distance of 0.7 m to infinity. There is also a focus tab attached to the focus ring.
The aperture ring has half-a-stop click stops and is tightly assembled without any wobble.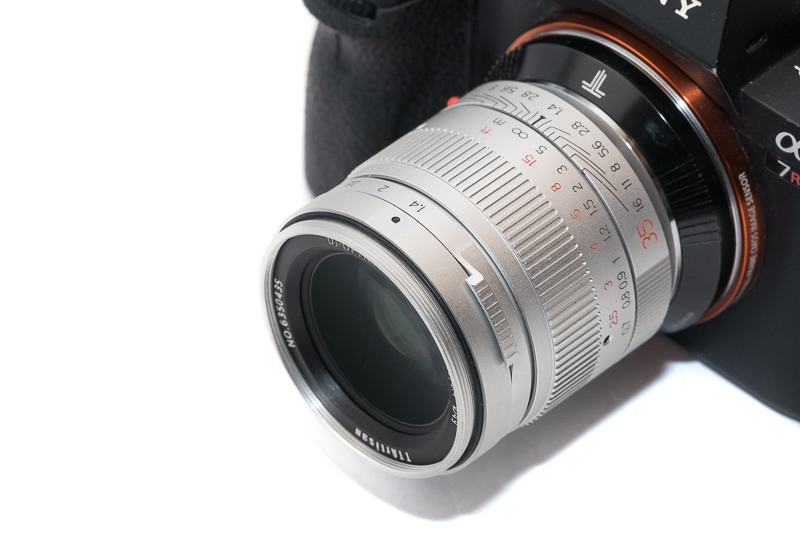 The rectangular hood is a screw-on hood – which is rather rare – and the design makes sure that the rectangular hood is always perfectly aligned. The lens does look a bit naked without it though, as can be seen from the picture above, but as it allows the use of rectangular filter systems I am glad it can be removed.
Vignetting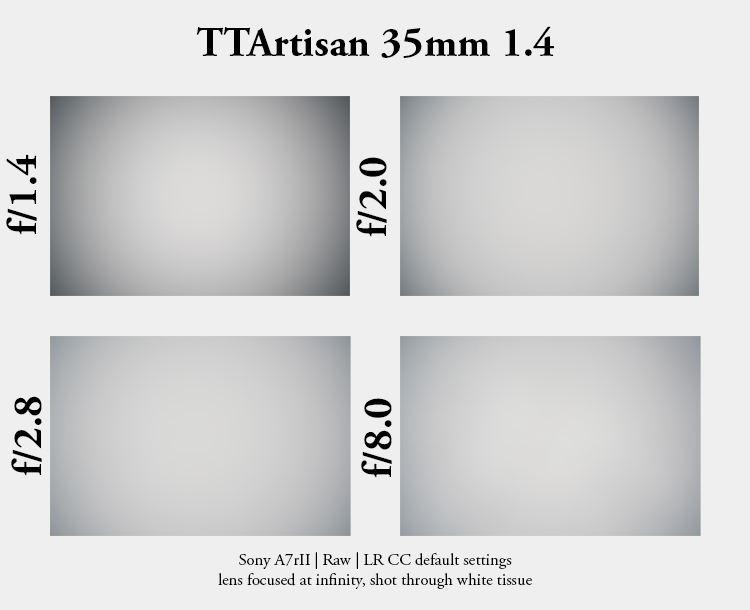 Wide open there is strong light falloff of roughly 2.8 EV, stopped down to f/2.0 this improves to 2.1 EV, stopped down to f/2.8 it is 1.5 EV and pretty much stays at that value even if you stop down further. There is no profile for this lens in Lightroom available yet so you have to correct this manually.
At wider apertures these values are similar to those of the competition, stopped down they are slightly worse and comparable to the Leica 35mm 1.4 FLE.
There is also a very slight green/blue color cast visible in the corners.
It is recommended to have a look at this article first to get an idea how this brightness graph works.
Sharpness
infinity

(42mp Sony A7rII)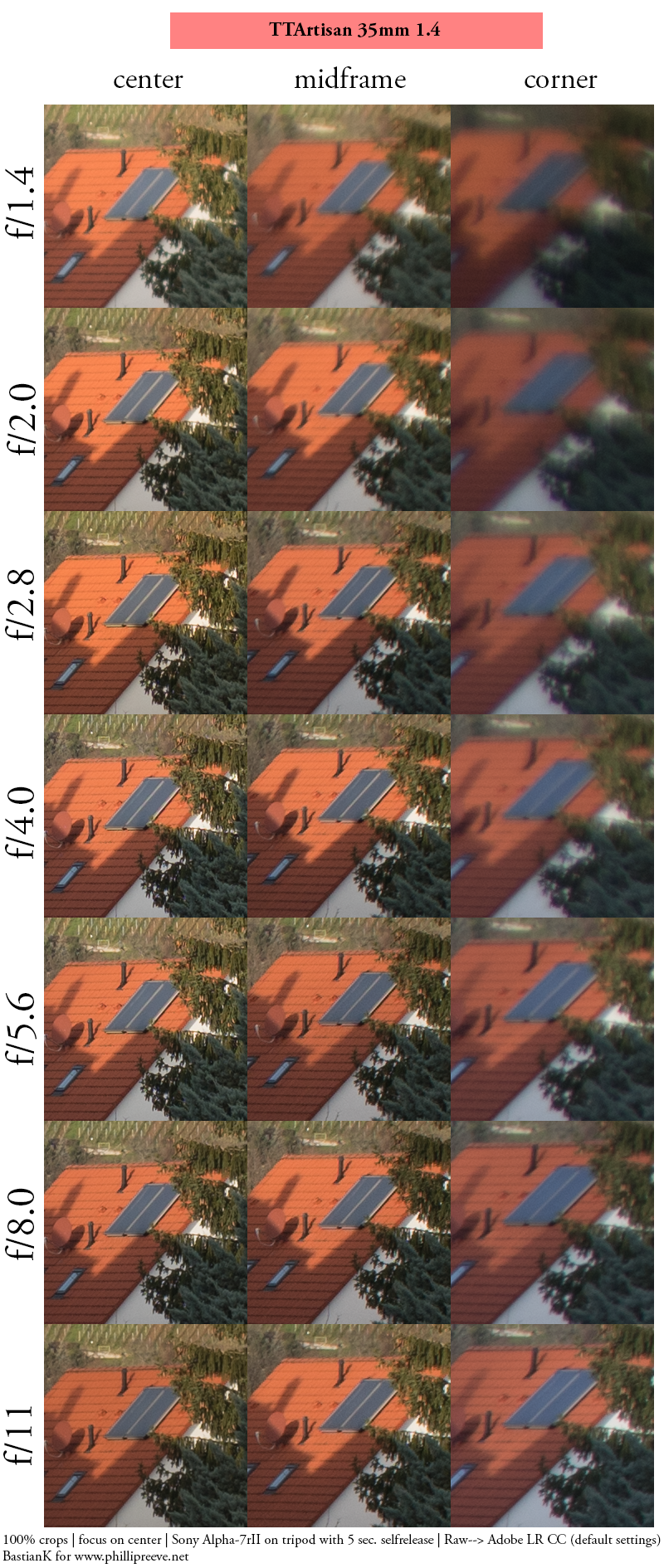 With fast yet small wide angle lenses it is really important that the lens is optimized for the filter stack of the camera it is supposed to be used with. Unfortunately we can see here what happens if that is not the case: the center looks decent at f/1.4, but midframe and corners don't, as there is a lot of field curvature.
Even at f/8.0 the corners are still not in the same focal plane as the center, so it is not a great idea to use the TTArtisan 35mm 1.4 for infinity landscape/architecture shooting.
infinity (24mp Leica M10)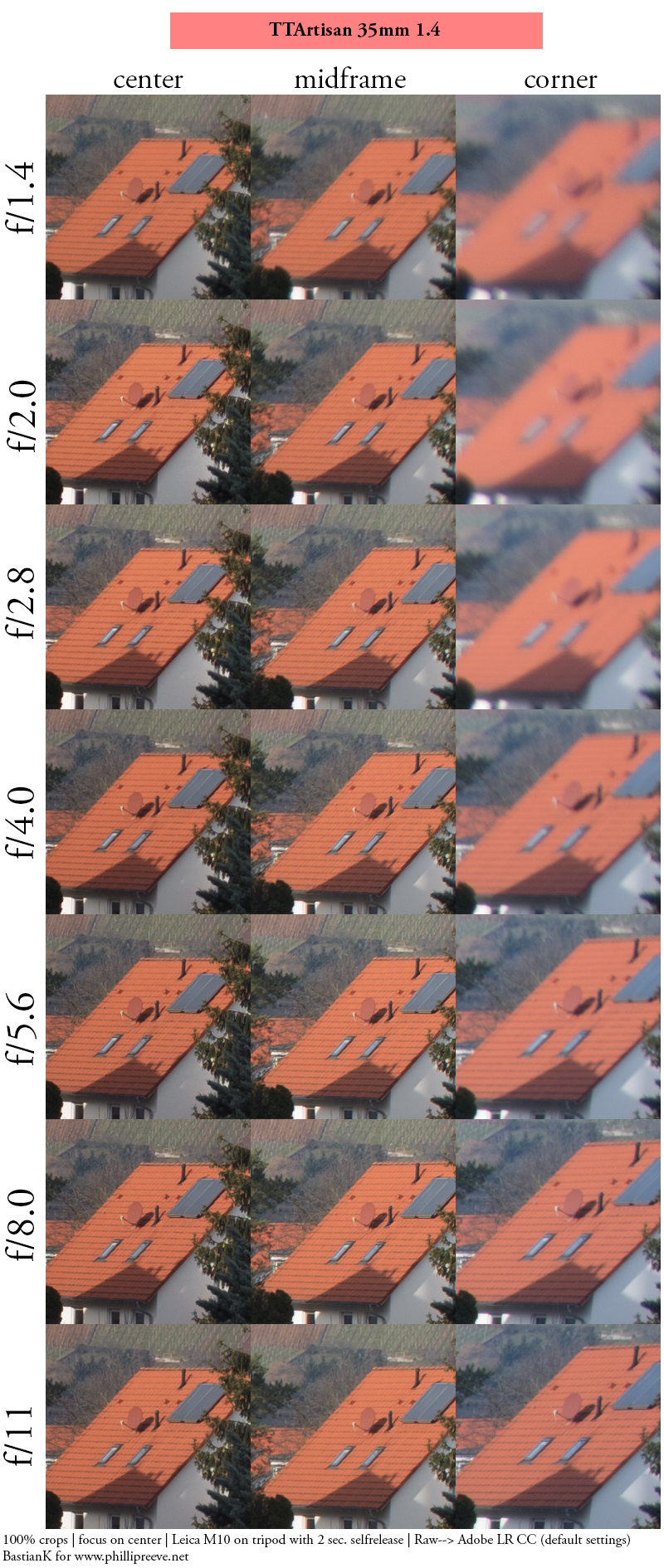 When having a look at the TTArtisan 21mm 1.5 we saw really significant differences when it comes to the infinity sharpness performance when the lens is used on a Leica M10 versus a Sony A7rII.
With the TTArtisan 35mm 1.4 the differences are significantly smaller:
The corners might actually look worse on the Leica at wider apertures while the midframe looks slightly better. Stopped down to f/11 the across frame performance is a bit better when used on a Leica camera (ignoring the benefits of a higher pixel count of the Sony camera), but still: not a big difference.
close (0.70 m, 1:16.6)

100% crops from center, A7rII, because of focus shift (see corresponding section) I refocused for every shot.
As is the case with many fast lenses without a floating elements design the performance at wider apertures near the minimum focus distance suffers a bit. Stopping down to f/2.0 gets rid of most of the spherical aberration ("glow") and the center performance steadily improves on stopping down further. At f/4.0 the resolution in the center is really good.
Flare resistance
With the sun close to the corner of the frame the TTArtisan 35mm 1.4 struggles quite a bit with regards to veiling flare, wide open and stopped down.
With the sun inside and outside of the frame it is also possible to catch all different kind of ghosts.
A7rII | TTArtisan 35mm 1.4 | f/8.0
Coma
100% crops from extreme corner, focused on corner, A7rII
There is pretty significant coma at wider apertures, it really takes stopping down to f/5.6 to get rid of most of it.
Not a lens I would recommend for astrophotography at wider apertures.
Distortion
There is only very little distortion which is hardly visible in most shots, but if you have straight lines close to the corners you may spot it.
Bokeh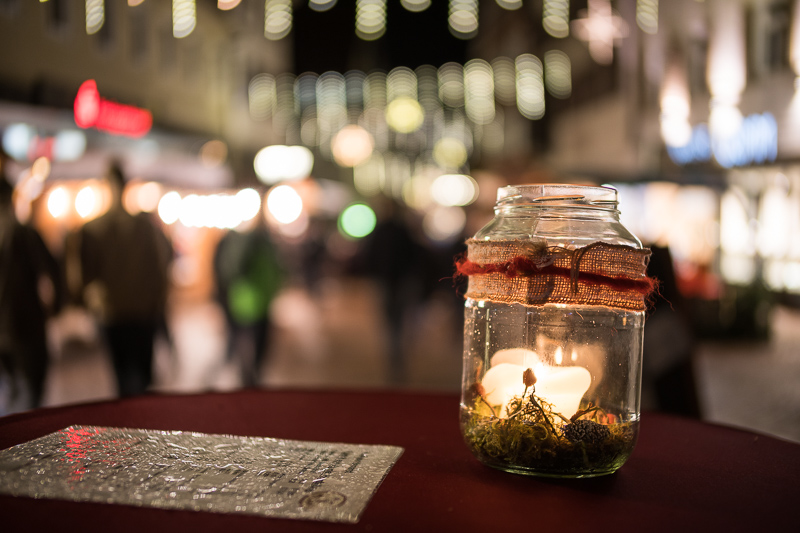 In close focus scenarios the bokeh is smooth and non distracting and therefore very different from the 7Artisans 35mm 1.4, which showed lots of outlining and business.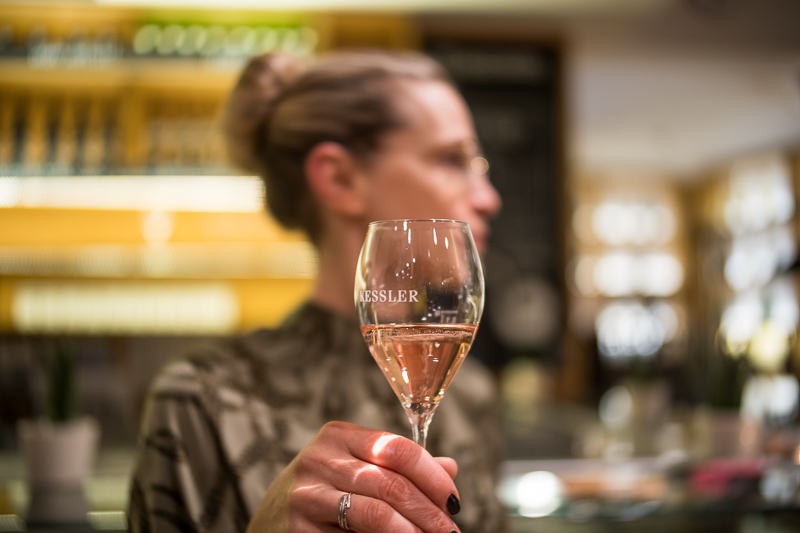 It should be noted though, if you stop down the lens a bit those bokeh circles will become 10-sided-figures (as is the case with the Zeiss Loxia and many Voigtlander lenses):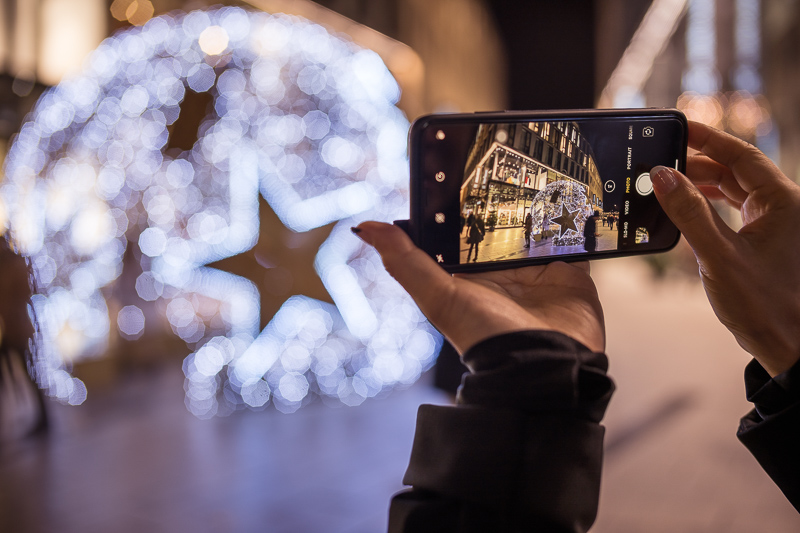 At longer distances problems start to appear, the shape of out of focus highlights deteoriates noticeably towards the corners: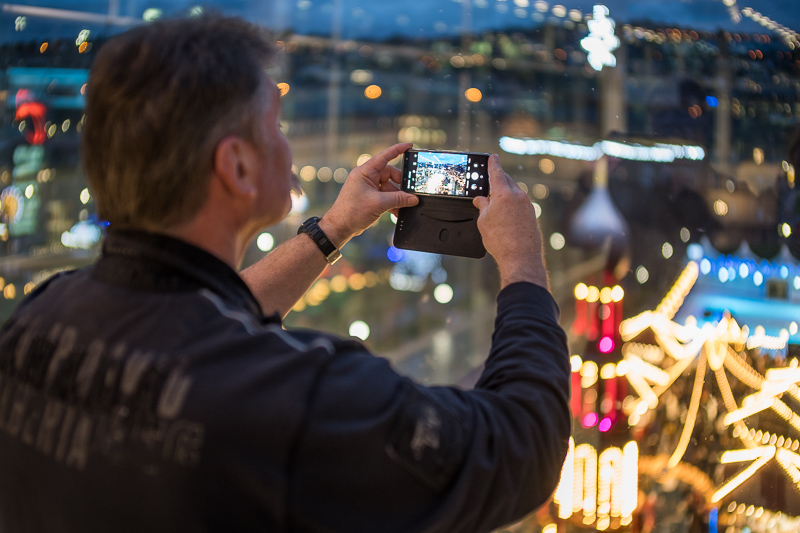 And, as was already the case with e.g the Zeiss ZM 35mm 1.4, at even longer distances the field curvature becomes very noticeable and distracting. The tree in the center is clearly out of focus, yet the branches in the top right corner or the car on the right border are in the focal plane despite being far behind the tail light I focused on: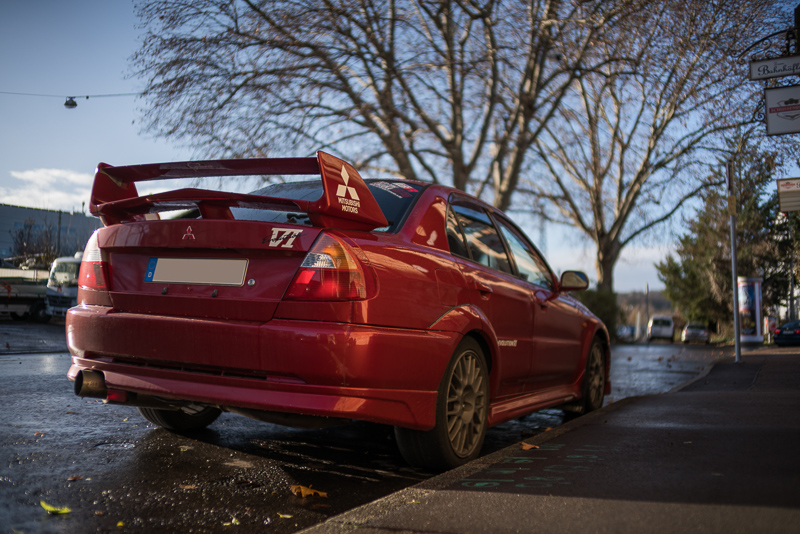 So, the bokeh can look really nice and undistracting at closer distances, but if you focus on something farther away the corners can become quite distracting mostly due to the high field curvature. This should be less noticeable when the lens is being used on a Leica M camera.
Sunstars
50% crops from center, A7rII
The TTArtisan 35mm 1.4 has 10 mostly straight aperture blades like the Zeiss Loxia and many of the Voigtlander lenses. The blades are not aligned as perfectly though, you can see that the rays don't have exactly the same width and length.
Chromatic aberration
lateral
100% crops from corner, A7rII
There are only minor lateral CA visible which are easily corrected in post.
longitudinal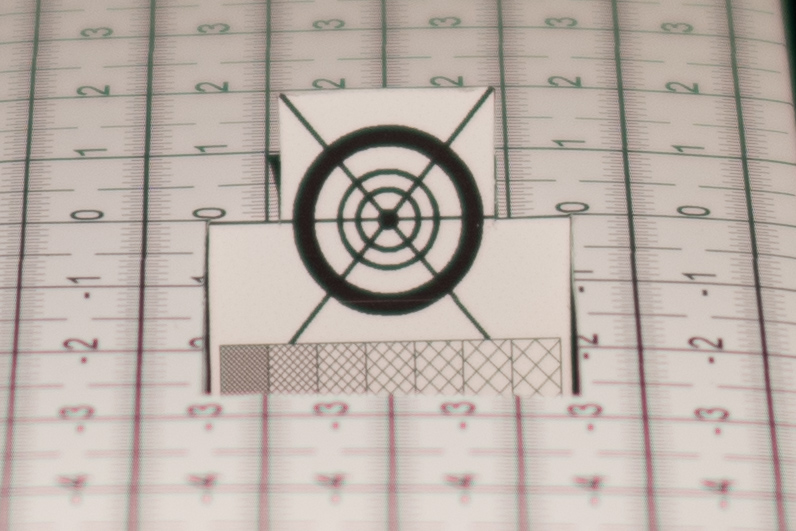 Near the minimum focus distance longitudinal CA are clearly visible at wider apertures.
Sony A7rII | TTArtisan 35mm 1.4 | f/1.4
LoCA in the out of focus areas ("bokeh fringing") are present and about average for a lens with these parameters.
Focus shift
100% crops, A7rII
When stopping down the plane of optimal focus slightly shifts to the back, so you have to focus a bit closer for best performance. I recommend focusing at working aperture with this lens to get best results.
Alternatives
Just lately we put together a rather comprehensive guide on 35mm lenses for Sony FE cameras which should give you a good overview.
My personal recommendation for a small and capable manual focus 35mm lens that works well on your Sony camera is still the Voigtlander VM 35mm 1.7 Ultron, especially coupled with a 5m PCX filter.
Conclusion
good

bokeh (short to medium distance)

distortion

build quality and handling

size/weight

price

average

flare resistance
sunstars
CA correction
vignetting

not good

coma correction

field curvature

bad corner performance
If you are a regular on this blog you know I reviewed many fast 35mm lenses, especially small rangefinder ones. So where does this TTArtisan 35mm 1.4 discussed here fit in?
Many of the cheaper and/or smaller fast 35mm lenses have very busy bokeh with lots of outlining (e.g. SLRmagic 35mm 1.2 Cine, 7Artisans 35mm 1.4, Voigtlander 35mm 1.4 E Classic). Some people love this busy bokeh, I find it distracting and avoid lenses like that.
The TTArtisan is different though, at short to medium distances it renders mostly smooth bokeh with only very little outlining and it reminded me a lot of the Zeiss ZM 35mm 1.4 in this regard.
Unfortunately it also shares the flaws of the aforementioned Zeiss lens: at longer focus distances the field curvature when used on a stock Sony camera is very significant and yields an often distracting and odd look (have a look at the bokeh section for samples).
The field curvature is so strong, that it also hurts the performance stopped down for infinity shooting. I tried adding a 5m PCX filter, but the improvements were marginal and not worth the trouble.
Unfortunately the infinity performance is not noticeably better when the lens is used on a Leica M10.

You can find the TTArtisan 35mm 1.4 from the manufacturer's shop, on amazon.com | ebay.com | ebay.de for about $449/449€ (affiliate links)
Sample Images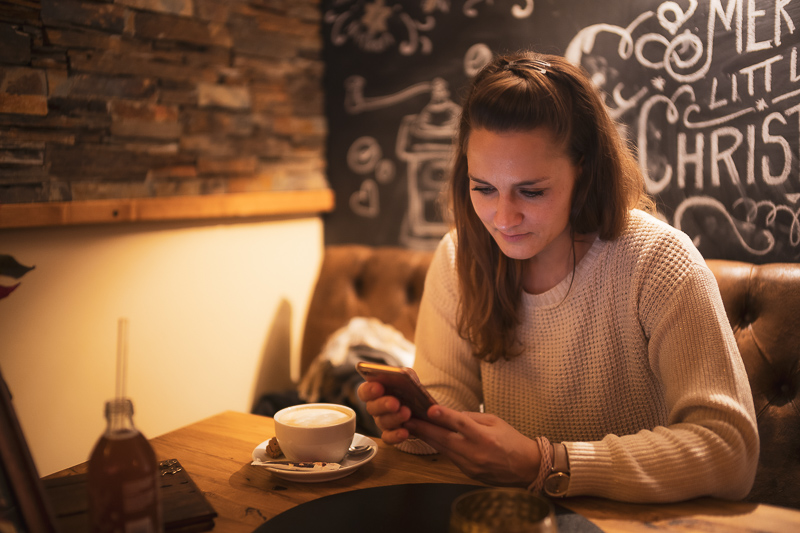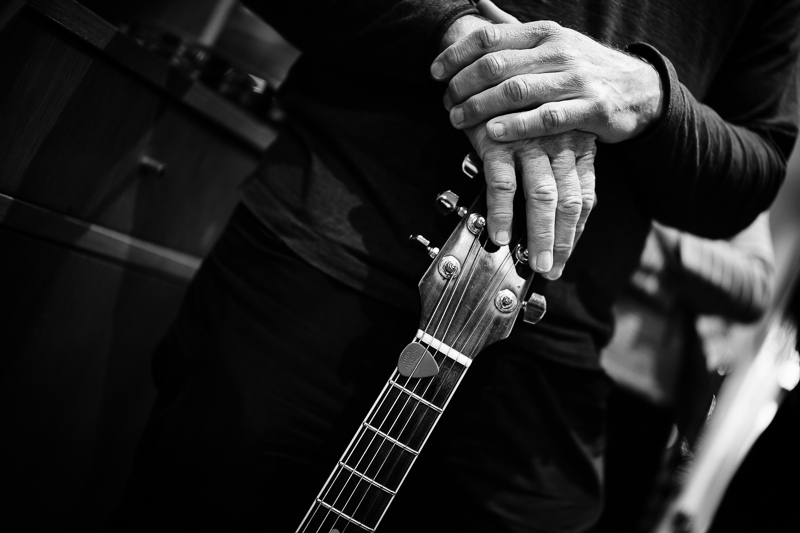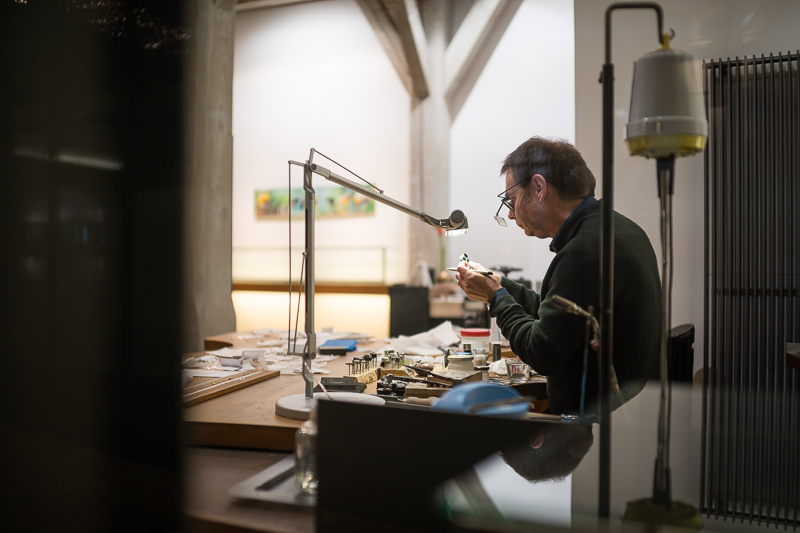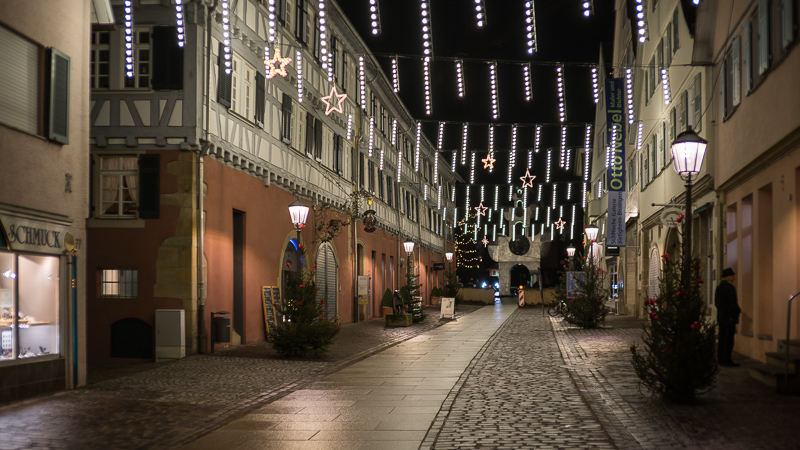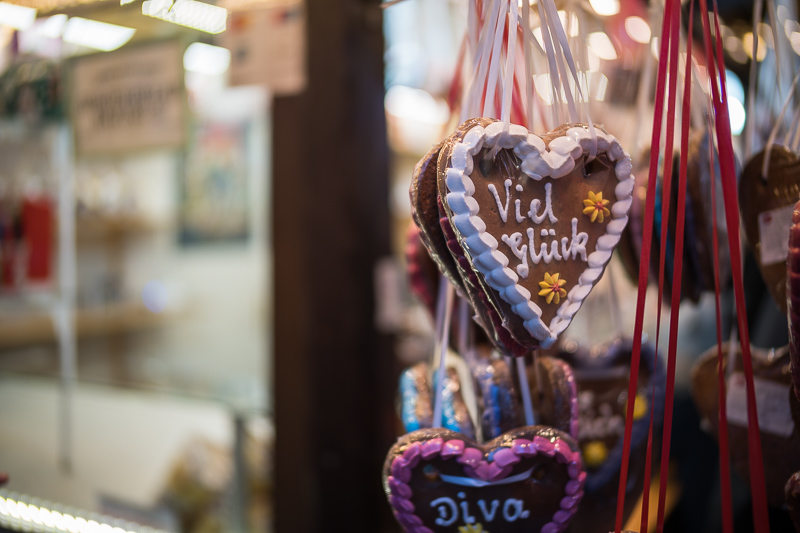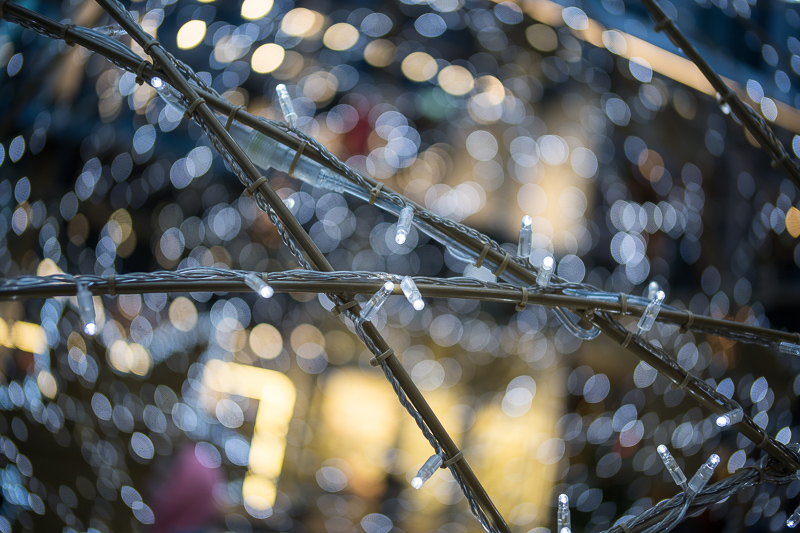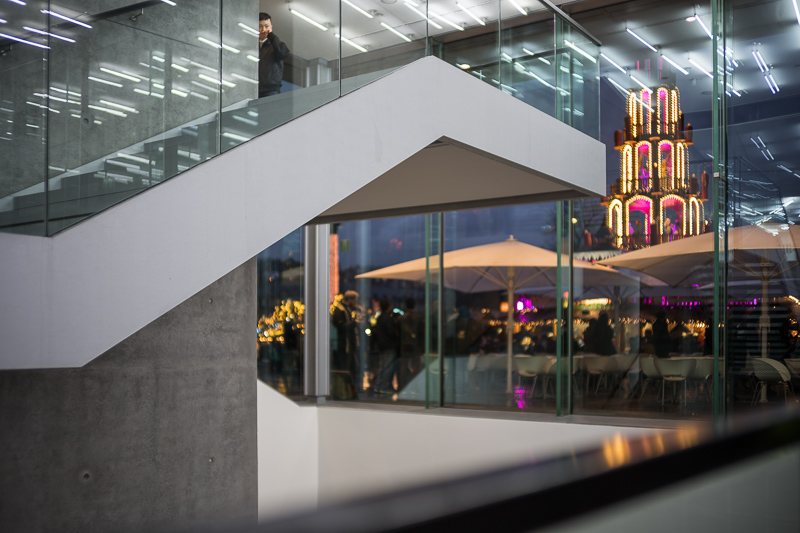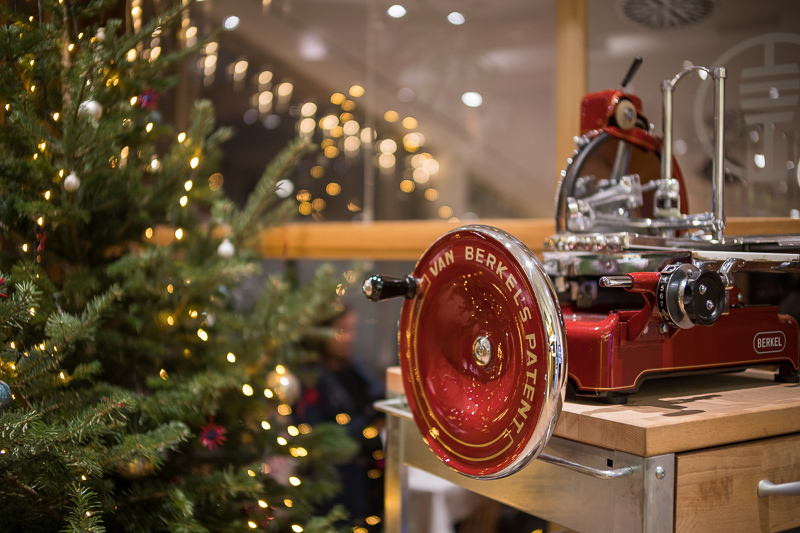 Most of the sample images in this review can be found in full resolution here.
Further Reading
The following two tabs change content below.
My name is Bastian and I am your expert here when it comes to ultra wide angle lenses, super fast portrait lenses (ranging from a 50mm f/0.95 to a 200mm f/1.8) and I also have reviewed way too many 35mm lenses. Don't ask me anything about macro or wildlife shooting though.