Introduction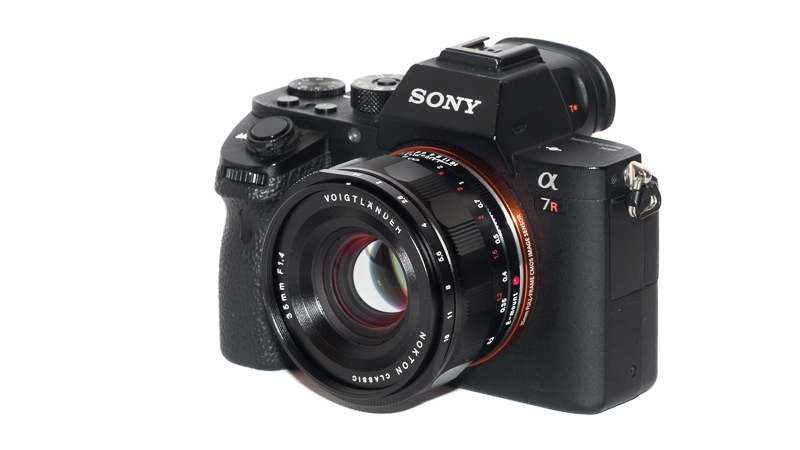 The Voigtlander 35mm 1.4 Nokton E "classic" was announced alongside the Voigtlander 40mm 1.2 Nokton E and after a slight delay just hit the shelves (02/18). The "classic" designation relates to the heritage of this lens as its symmetrical optical design is very similar to the older M-mount 35mm 1.4. What can we expect from Voigtlander's first classic E-mount lens?
Sample Images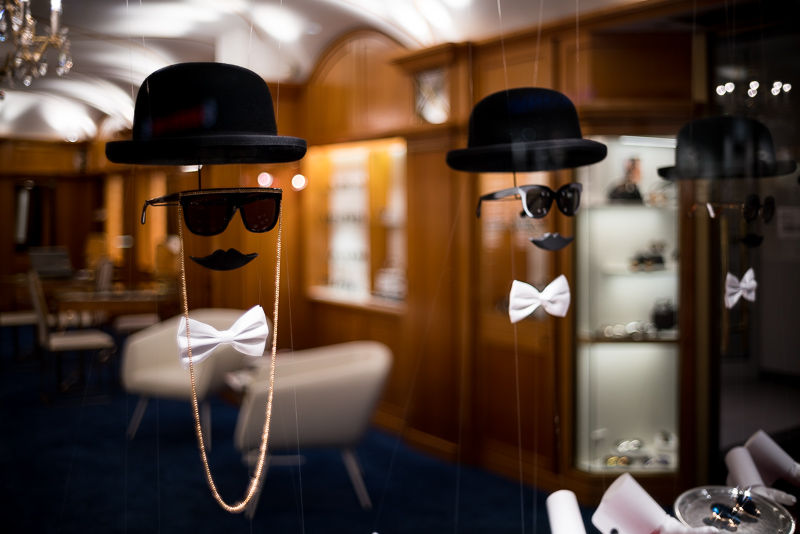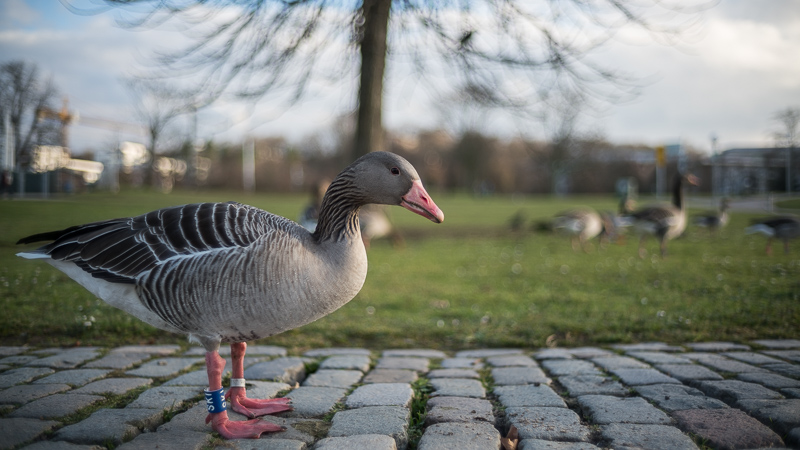 Most of the sample images in this review can be found in full resolution here.
Disclosure
The Voigtlander 35mm 1.4 Nokton E Classic was kindly provided free of charge by Voigtländer Germany (Ringfoto) for reviewing purpose for a duration of 4 weeks.
Version History
In E-mount Voigtlander has released only the 40mm 1.2 Nokton E in this focal length range so far. In M-mount Voigtlander released the closely related but not identical 1.4/35 some time ago. It comes in two variants: single- and and multi coated.
Specifications
The Voigtlander 1.4/35 FE has the following specifications:
Diameter: 67 mm
Field of view: 63° (diagonally)
Length:  39.6 mm
Weight: 262g
Filter Diameter: 58 mm
Number of Aperture Blades: 10 (straight)
Elements/Groups: 8/6
Close Focusing Distance: 0.3 m
Maximum Magnification: 1:6.3
Mount: Sony-E
You may also have a look at Voigtlander's official page.
New this lens costs as much as $799/749€. You can find it at CameraQuest, B&H, on amazon.com/amazon.de and also on ebay.com/ebay.de (affiliate links).
Handling / Build Quality
So far none of the Voigtlander E-mount lenses disappointed in this category and this holds true for the new 35mm 1.4 classic as well. The focus ring has perfect resistance and travels ~120° from the minimum focus distance (0.3m) to infinity.
The aperture ring has 1/3 stop click stops again which I think is a bit too much. I prefer 1/2 or even full stops. It travels about 110° from f/1.4 to f/16.
All markings are painted and engraved and there is a small metal screw in type hood in the package as well.
While the Voigtlander 5.6/10, 5.6/12, 4.5/15 and 1.2/40 offer a de-click function for the aperture the 1.4/35 doesn't, just like the 2/65.
Vignetting / Colorcast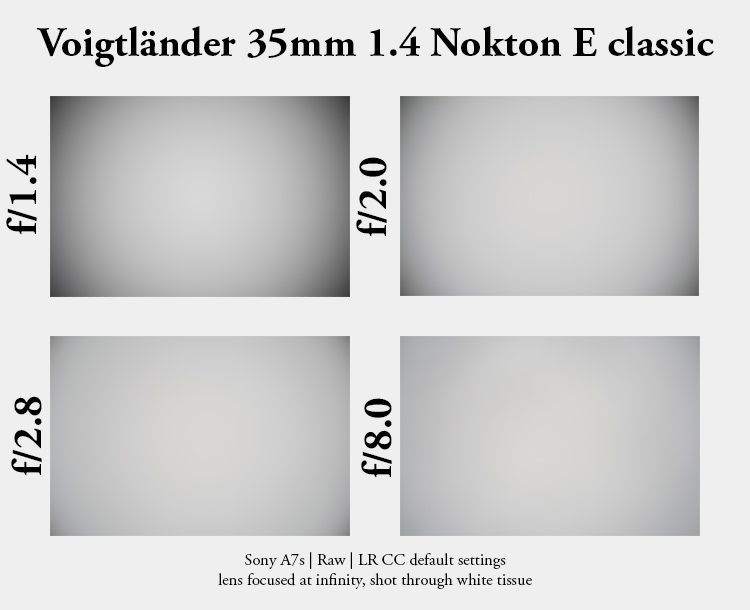 As this lens features a symmetrical optical design I was expecting rather high vignetting figures. And wide open there is very strong vignetting of roughly 3.4 EV (it equalizes the previous record holder the Leica 35mm 1.4 FLE), stopped down to f/2.0 vignetting improves to still rather strong 2.6 EV, at f/2.8 it is 1.9 EV and at f/8.0 still 1.2 EV. This is not an unusual performance for a lens like this; the small diameter certainly takes its toll here.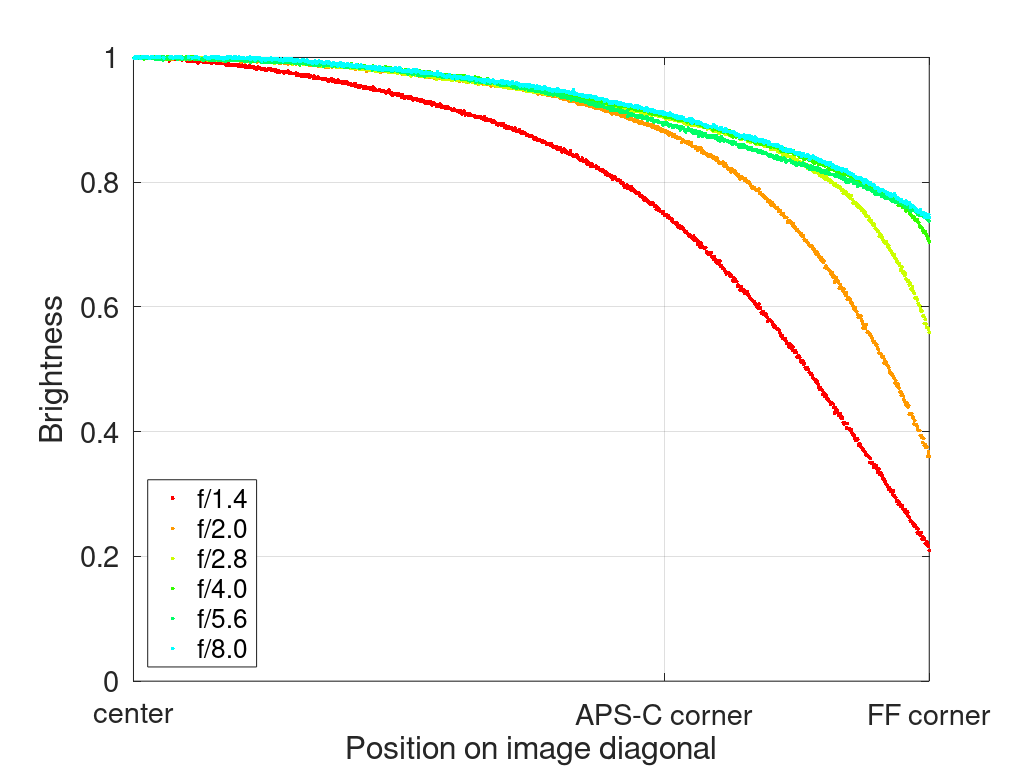 It is recommended to have a look at this article first to get an idea how this brightness graph works.
Luckily there is no color cast on A7rII and A7s, unlike with some other fast 35mm lenses.
Sharpness
infinity
Because the lens shows a slight focus shift I refocused every time I changed the aperture value. Wide open the lens is rather soft with quite some glow at these distances. The center improves quite a lot already at f/2.0 and reaches peak performance at f/4.0.
The midframe is another story, there is an area which is hit quite badly by field curvature and focus shifts differently compared to the center and corners.
The corners are mostly affected by astigmatism and coma not field curvature, so unlike many rangefinder lenses focusing for the corners will not really give better results here and only stopping down helps.
If you want best across frame performance best stick to f/11.
Compared to: Voigtlander VM 35mm 1.7 Ultron + 5m PCX Filter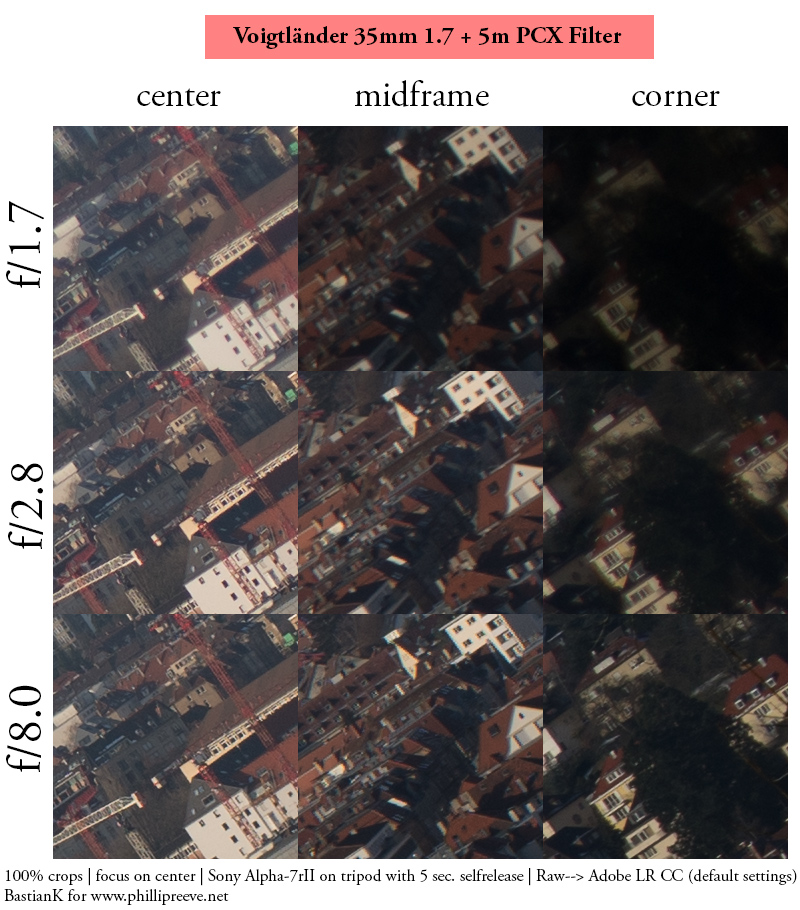 The Voigtlander VM 35mm 1.7 Ultron is a modern design which makes use of an aspherical lens element. If you are after across frame sharpness get this lens and a 5m PCX filter (see this article) to get rid of the field curvature introduced by the Sony filterstack. Volume and weight of the lens are similar and the performance is really impressive.
close (0.30m)

100% crops from center, A7rII
At minimum focus distance there is some "glow" (spherical aberration) wide open and at f/2.0. The image sharpens up at f/2.8 and gets really good at f/4.0.
There is noticeable focus shift (see section further below) and I refocused for every shot here.
Flare resistance
Flare resistance stopped down is really good. There is almost no loss of contrast and the colors still look great. In terms of ghosts I only managed to create one small purple blob.
Between f/1.4 and f/1.7 you can encounter results like the one below quite often though, with huge ghosts all over the frame.
Using the hood does not really help in these situations, but stopping down (already to f/2.0) does.
The hood is not necessary with the sun inside the frame stopped down (where performance is really good) and it does not help with the the huge red flares between f/1.4 and f/1.7. So you can leave it in the box and enjoy walking around with a smaller lens.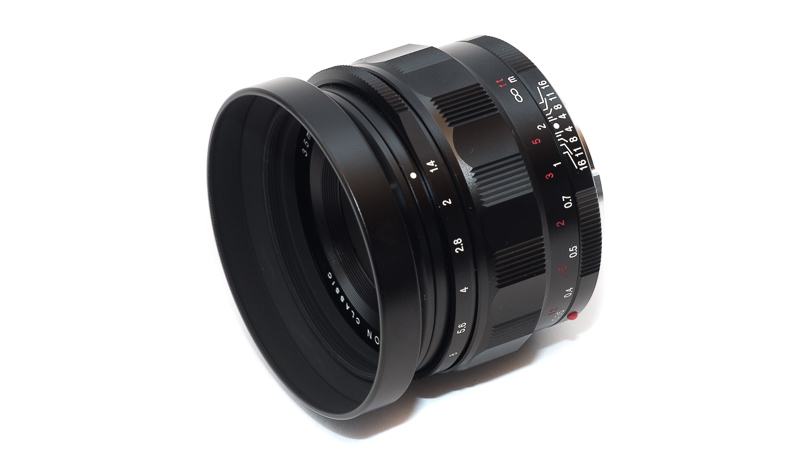 Coma
This is one of the worst performances I have ever seen. So far none of the small 35mm lens I have used were really good in this regard, but this is probably the worst. If you are into astrophotography and looking for a 35mm lens to use wide open stay far away from this one.
As a comparison I included a shot from the same scene taken with the Voigtlander VM 35mm 1.7 + 5m PCX filter. Wide open at f/1.7 the coma performance is comparable to the Nokton at f/4.0 and the sharpness to the Nokton at f/8.0.
100% crops from extreme corner, A7rII
Distortion
Distortion is pretty high for a 35mm lens. There is distinct barrel distortion which can be pretty obvious. Until the profile for this lens is available you can use the one for the M-mount version in Lightroom which is doing a good job.
Bokeh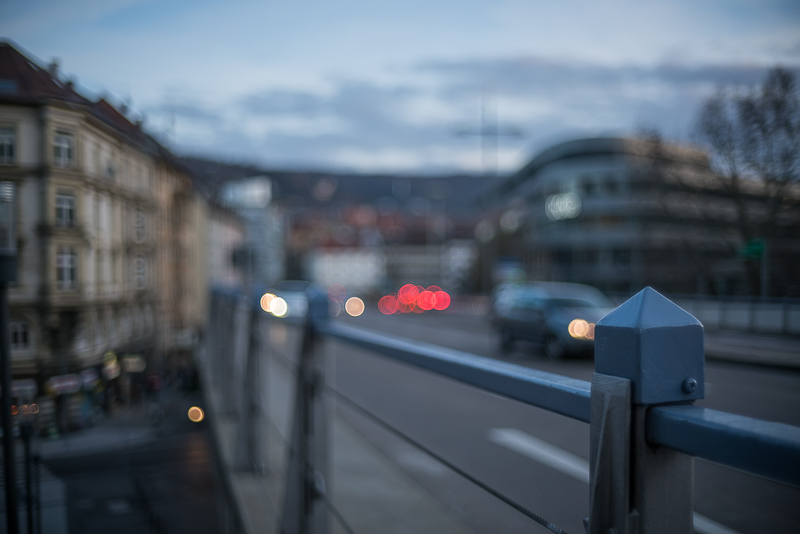 There is a classic in the name and it is there for a reason. If you are looking for smooth and creamy bokeh this lens is not for you.
The bokeh is very nervous in general and light discs are not evenly lit. When comparing it to the four other 35mm lenses in my 35mm comparison it is closest to the Loxia in terms of rendering.
Some people claim it improves on stopping down, I don't really see that.
Of course some people like this rendering, the Jupiter-3 50mm 1.5 which is very similar has lots of fans as well, and in the end this is a matter of personal taste and you have to decide whether you want creamy or nervous. If you like nervous this might be just the lens for you.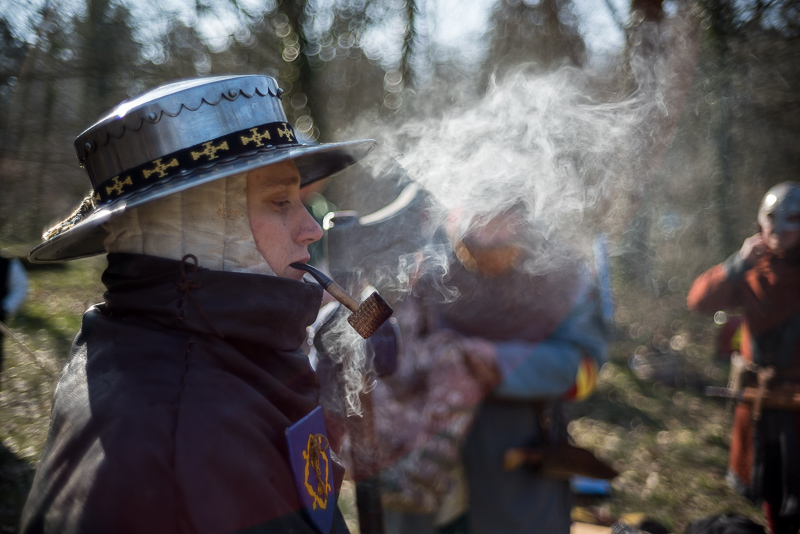 Another comparison to the Voigtlander VM 35mm 1.7 Ultron + 5m PCX filter. In this scene stopping down to f/2.8 helps to make the Nokton bokeh a little less nervous.
Sunstars
Beautiful 10-pointed sunstars as we are used to see from the Voigtlander lenses.

100% crops from midframe, A7rII
Chromatic aberration
lateral
There is an embedded profile which corrects for lateral CA which cannot be easily disabled and does a very good job. I still checked by taking a few shots without electronic contact between camera and lens and could still barely find any lateral CA, which seems to be typical for almost perfectly symmetrical designs.
longitudinal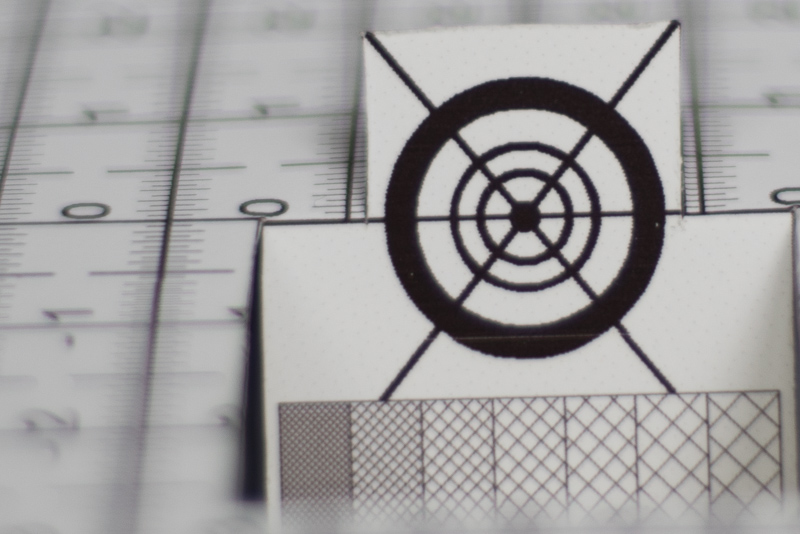 There is a bit green behind and magenta in front of the focal plane visible but at the minimum focus distance the problem is somewhat masked by spherical aberration when shooting with wider apertures. But when focusing at something a bit farther away in high contrast scenes like the one below the problem can be easily visible: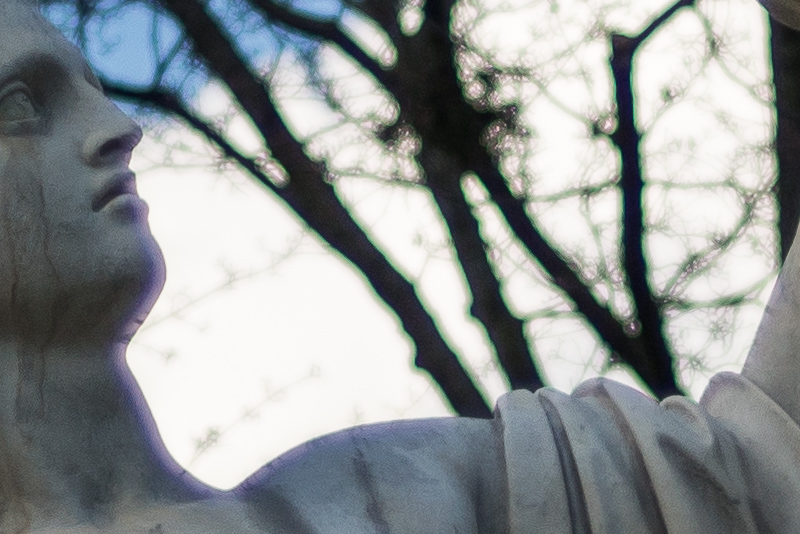 When you stop down to f/4.0 the color fringing is mostly gone.
Focus shift
50% crops, A7rII
When stopping down the plane of optimal focus shifts to the back, so you have to focus a bit closer for best performance. I recommend focusing at working aperture with this lens to get best results.
Alternatives
Zeiss Loxia 35mm 2.0:
This lens is also based on an older rangefinder design. Bokeh is also not that smooth (still smoother and quite good in close up scenarios at least) and corner as well as coma performance at f/2.0 to f/2.8 isn't great either. Still, almost no distortion and a really great landscape and architecture lens at f/8.0.
If you are looking for a compact 35mm lens with mainly stopped down shooting in mind I think this is the better choice, get a used one as new they are a bit too expensive.
Voigtlander Ultron 1.7/35:
A very good performer for a decent price. By giving up half a stop of speed you get a modern lens which is a great performer and offers the smoothest bokeh of all small 35mm lenses. If you want to make the best of it on your Sony camera get an Optosigma 5m PCX filter.
Voigtlander Nokton 1.2/40 E:
This is the modern interpretation of very fast yet still decently compact wide angle lens. While it isn't a perfect lens I think it is optically better in every regard.
Zeiss ZM 35mm 1.4 T* Distagon:
This is Zeiss' most recent rangefinder lens and while there is so much to like it also suffers from midzone dip on the Sony cameras.

Sony/Zeiss FE 35mm 2.8 ZA:
If you are looking for a compact 35mm lens this might be worth a look. While 2 stops slower it is less than half the weight, you don't have to stop down to f/11 for decent across frame sharpness and you get AF.
Sony Zeiss Distagon 1.4/35 ZA T* FE/Samyang 35mm 1.4 AF:
I still haven't laid my hands on one of these yet. They are heavy and huge, so If you are looking at this lens you are probably not interested in these.
Older manual 35 mm lenses:
There are simply too much options here to cover them all but in case you can get by with a slower and bigger lens you may start taking a look at our Canon FD 35 mm comparison.
Conclusion
good

center sharpness (f/2.0 and smaller)

flare resistance (f/2.0 and smaller)

contrast

sunstars

correction of lateral CA

build quality

size/weight

average

correction of longitudinal CA
price

not good

corner sharpness

flare resistance (f/1.4 to f/1.7)

distortion

vignetting

coma correction (until f/4.0)

bokeh (subjective)
With the "classic" in the name and based on what I have seen from the M-mount version my expectations were rather low. As it seems so far for good reasons: this lens is in noy way comparable to modern designs like the Zeiss ZM 35mm 1.4 or the Voigtlander Ultron 35mm 1.7. Sharpness wide open is anything but great, corners never reach the quality of most other primes and many aberrations like Coma or Astigmatism and even distortion are not well corrected.
This lens is really for people who like the rendering with the nervous bokeh and also the glow wide open, but still want to enjoy some modern features like Exif data and decent coatings or do not want to get into adapting legacy lenses.
If that is not you there are probably better lenses for you that I listed in the Alternatives section, especially the Voigtlander VM 35mm 1.7 Ultron + 5m PCX filter which is a bit longer but also thinner and only marginally heavier.
New this lens costs as much as $799/749€. You can find it at CameraQuest, B&H, on amazon.com/amazon.de and also on ebay.com/ebay.de (affiliate links).
Sample Images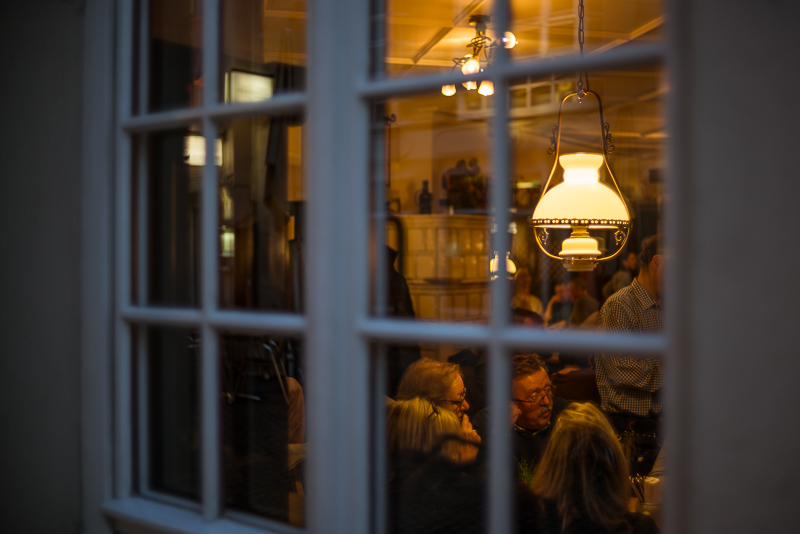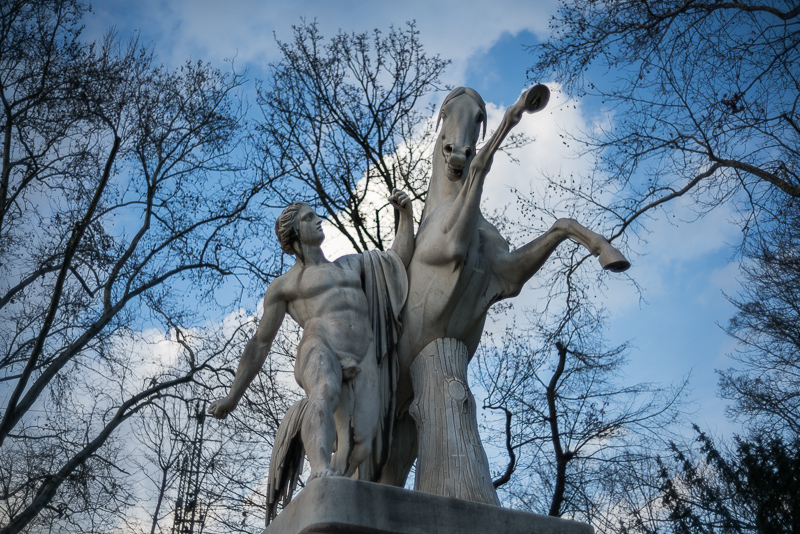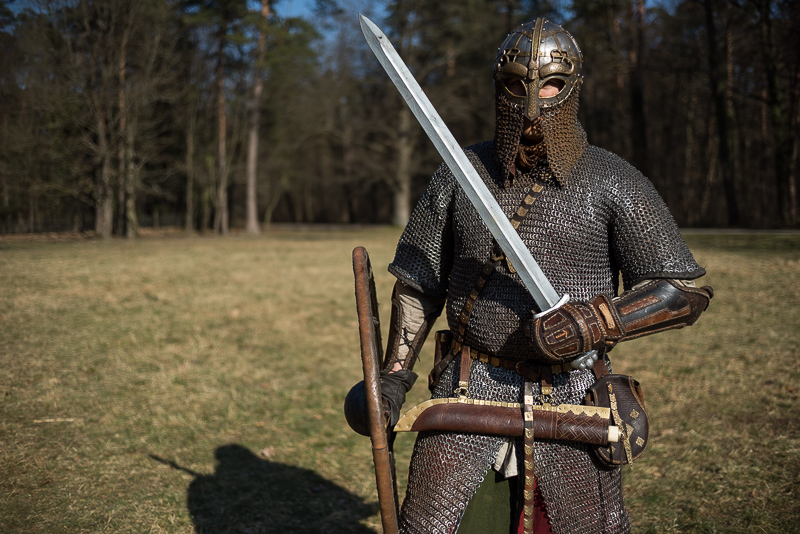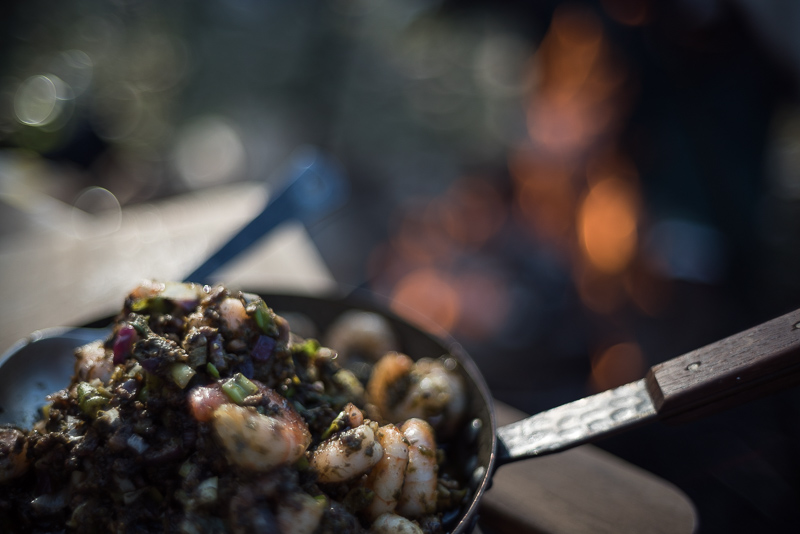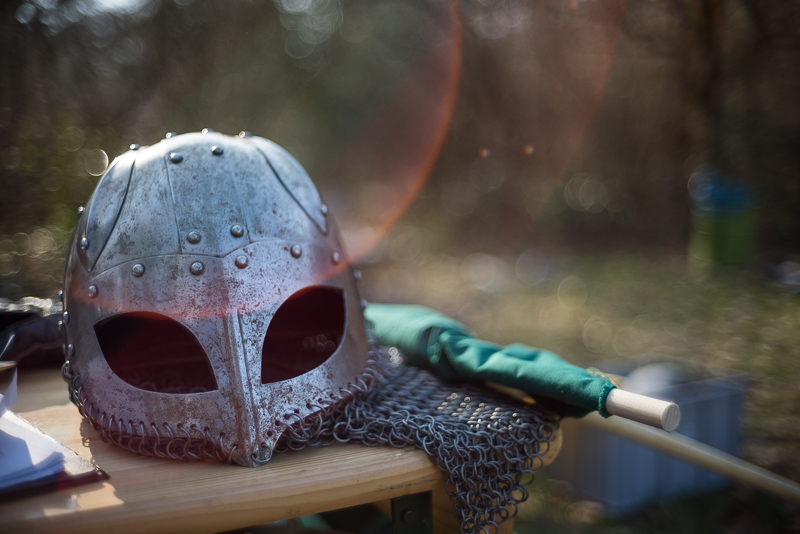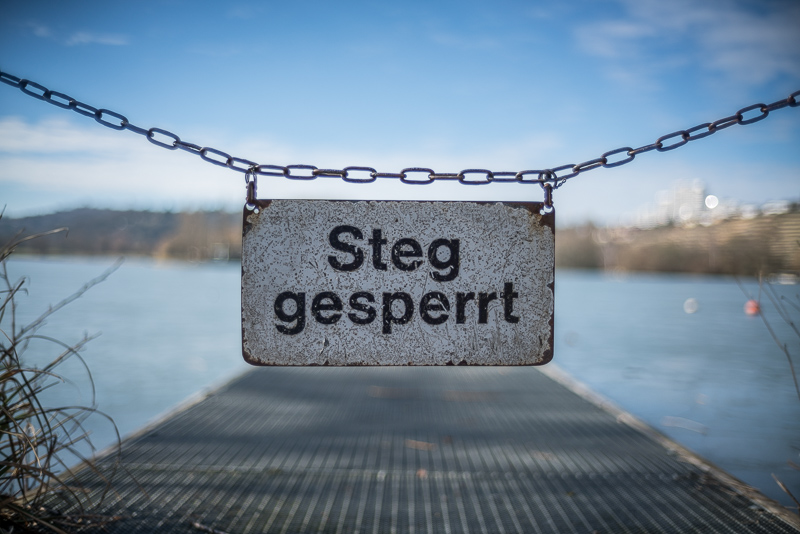 Most of the sample images in this review can be found in full resolution here.
Further Reading
Support Us
Did you find this article useful or just liked reading it? Treat us to a coffee!


via Paypal