Introduction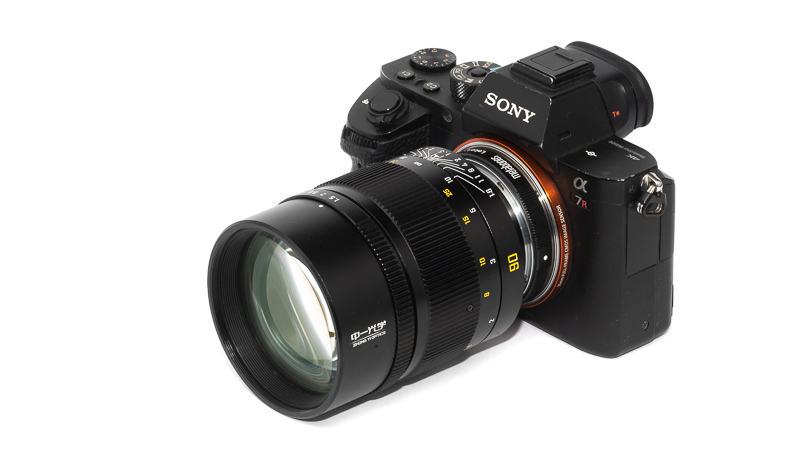 If you thought there weren't enough super fast portrait lenses in the M-mount world available 2021 may prove to be an interesting year for you: in addition to TTArtisan's 90mm f/1.25 there is also a (slightly more reasonable?) 90mm f/1.5 lens by Zhong Yi being released. Let us have a look what this lens has in store for us!
Lens is being tested on 42mp Sony A7rII and 24mp Leica M10
Update November 2022: the price has been reduced to $399

Sample Images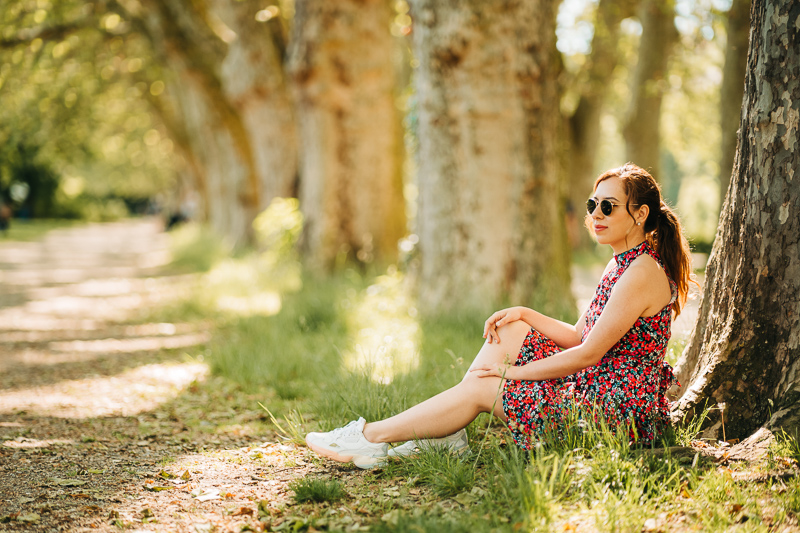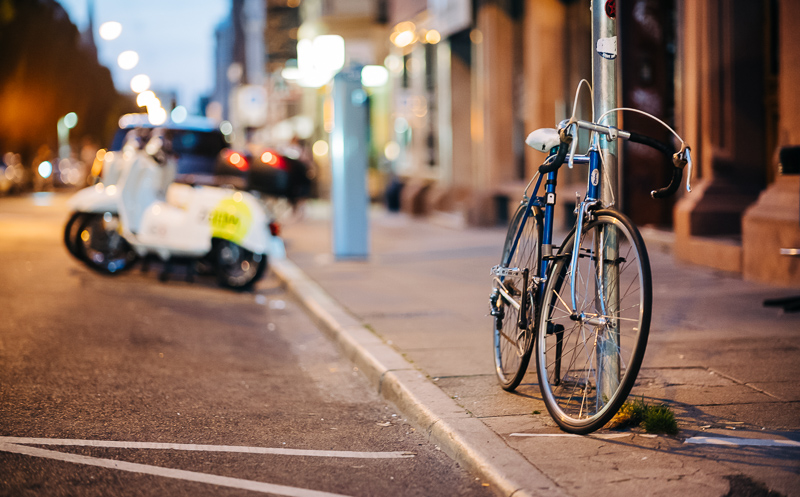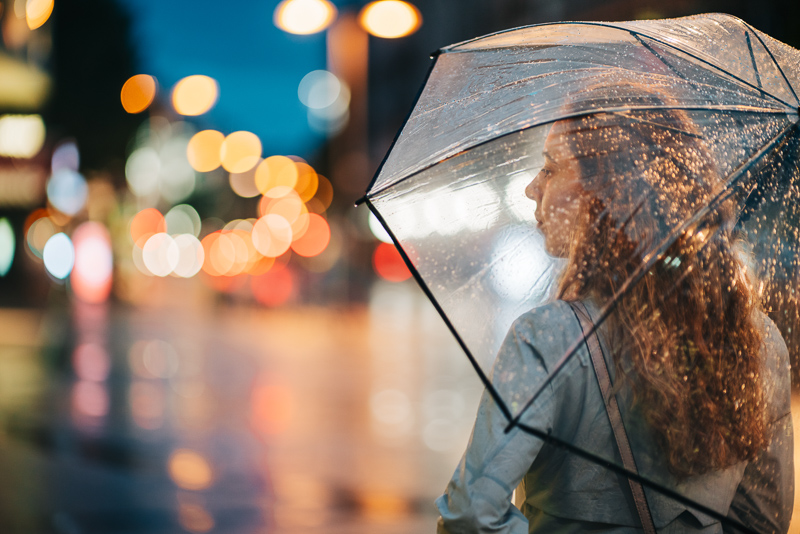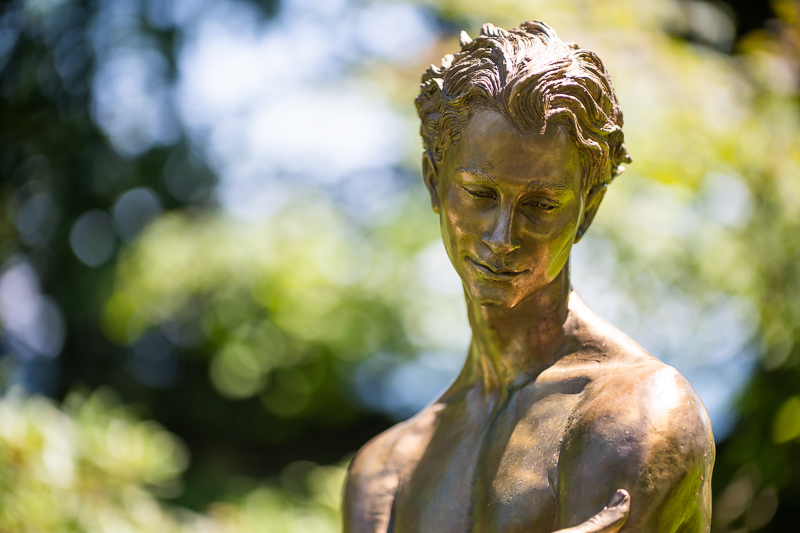 You can find most of the sample images in full resolution here.
Specifications / Version History
In terms of outer dimensions the Zhong Yi 90mm 1.5 closely resembles the original Leica 90mm 1.5 Summilux-M, albeit being roughly 250g lighter. The full specifications are:
Diameter: 74 mm
Field of view: 27° (diagonally)
Length: 94 mm
Weight: 772g (without hood and caps)
Filter Diameter: 67 mm
Number of Aperture Blades: 9 (slightly rounded)
Elements/Groups: 9/6

Close Focusing Distance: 1.1 m
Maximum Magnification: 1:10
Mount: Leica-M
I am reviewing a pre production sample here, there may be small changes to the specifications for the final production model.

The lens can be ordered from the manufacturer's homepage | B&H | ebay.com | amazon.com for $399 (affiliate links)

Handling / Build Quality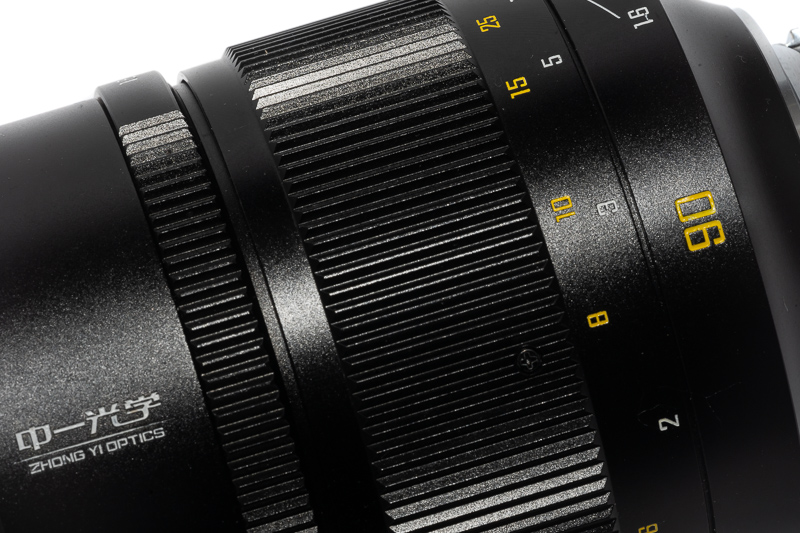 From the outer apperance the Zhong Yi 90mm 1.5 looks very much like a Leica M lens including the famous red dot. Markings are yellow/white (engraved and filled with paint), focus ring has a nice, even resistance and turns about 260° from the minimum focus distance of 1.1 m to infinity.
The aperture ring has equidistant steps (which is nice) but no click stops, which you may like or not. The aperture ring has a slightly low resistance on this sample though, so I often accidentally changed the aperture value.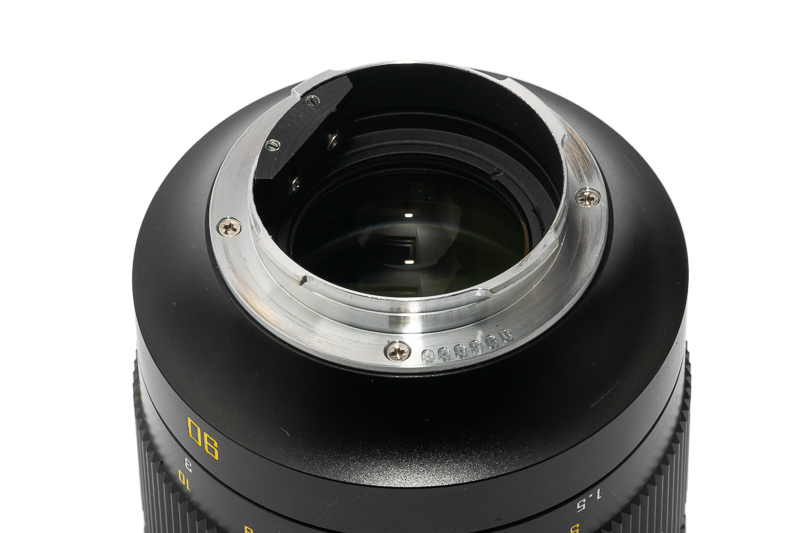 The lens features a rangefinder coupling which can be adjusted yourself using a small screwdriver. Being an owner of an M-mount camera now I cannot stress enough what a wonderful design decision this is: the lens can easily be adjusted to be perfectly calibrated to your rangefinder camera and give best possible results without sending it in. I wish every M-mount lens would offer this. Nevertheless, with a 90mm f/1.5 lens I do not recommend to rely solely on the rangefinder but rather use liveview if possible.
I am having a look at a pre production sample here and in the past there have been notable changes between pre production and final production model when it comes to Zhong Yi lenses.
This sample also did not come with a hood, but as was the case with the Zhong Yi 50mm 0.95 this may change for the final production model.
Vignetting
light falloff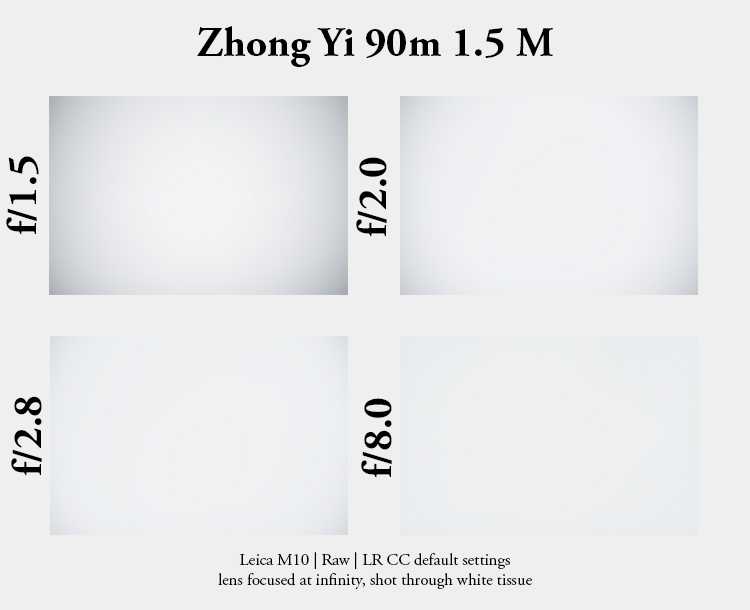 | | |
| --- | --- |
| f/1.5 | 2.1 EV |
| f/2.0 | 1.4 EV |
| f/2.8 | 1.0 EV |
| f/4.0 | 0.4 EV |
| f/8.0 | 0.2 EV |
At wide apertures these values are about average for a lens with such parameters, stopped down they are suprisingly low though.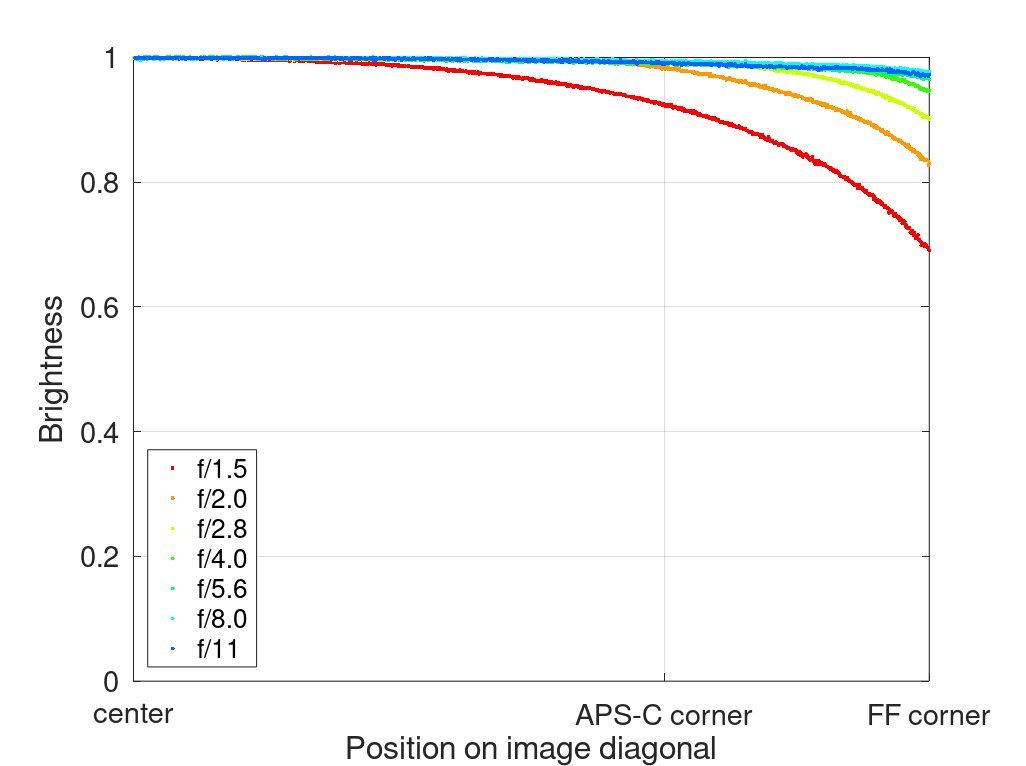 It is recommended to have a look at this article first to get an idea how this brightness graph works.
optical vignetting
Very fast lenses usually show a significant amount of optical vignetting. Without going too much into technical details optical vignetting leads to the truncation of light circles towards the borders of the frame.
In the center of the frame almost every lens will render a perfect circle, but only lenses with very low optical vignetting will keep this shape in the corners.
So in the following comparison we move from the center (left) to the extreme corner (right) and see how the shape of the light circle changes.
The optical vignetting towards the corners is clearly noticeable, but this is the case for almost all lenses with comparable parameters. The Sony FE 85mm 1.4 GM is one of the few lenses that is showing an above average performance here.
The TTArtisan 90mm 1.25 shows slightly less optical vignetting in the corners, but stopped down the shape of the aperture blades is quite distracting, whereas the Zhong Yi's aperture blades keep the highlights mostly round. Both lenses do not feature aspherical elements, therefore there are no onion ring structures visible.
I did shoot both lenses side by side, focus distance was 1.1 m.

Sharpness
infinity (42mp Sony A7rII)
At maximum aperture the lens is slightly soft at infinity on 42mp, but the lens is surprisingly flat field with very little fall off towards the corners.
By f/4.0 the lens shows a really great performance across the whole frame but if the corners are not that important even f/2.0 will yield sufficient results. The Zhong Yi 90mm 1.5 actually shows a noticeably better performance than the TTArtisan 90mm 1.25 or the Leica 90mm 2.0 pre-Asph here.
Let us see what changes when using this lens on the Leica M10 with its thinner filter stack.
infinity (24mp Leica M10)
The center looks a bit better here which is probably due to the lower 24mp resolution. Surprisingly the corners look worse on the Leica M10 with its thinner sensor stack though, which is rare for M-mount lenses as they are usually designed for the thinner filter stack.
So here I would prefer using f/5.6 or even f/8.0 for best across frame performance.
Here at wider apertures the Leica 90mm 2.0 pre-Asph looks slightly better whereas the TTArtisan 90mm 1.25 still looks worse.
portrait distance (2.3 m)
For portraiture it isn't so important how flat the field is, it is more interesting to see what the sharpness is like when focused at different parts of the frame to take field curvature (and also focus shift) out of the equation.

This is what I did here, I refocused for every shot and aperture to get the best possible result at different locations in the frame (center, inner midframe and outer midframe).
Focus distance was roughly 2.3 m and the circle of the dollar bill is more or less the size of a human eye.
Sony A7III <—> Leica M10
100% crops, Sony A7III, Leica M10
Generally the performance is pretty good no matter where in the frame your subject is. The Zhong Yi is also showing a better performance here than the Leica 90mm 2.0 pre-Asph at shared apertures.
When comparing Sony and Leica results the performance off-center is a bit better on the Leica's thinner stack, which is something I have seen several times in the past with M-mount lenses, e.g. with the Voigtlander VM 75mm 1.5 Nokton.
close (1.1 m, 1:10)
Sony A7rII | Zhong Yi 90mm 1.5 | 100% crops from center
Due to the absence of a floating elements design former Zhong Yi lenses were not so great performers near the minimum focus distance. Surprisingly this is not the case here: the performance is really good even at the maximum aperture.
Flare resistance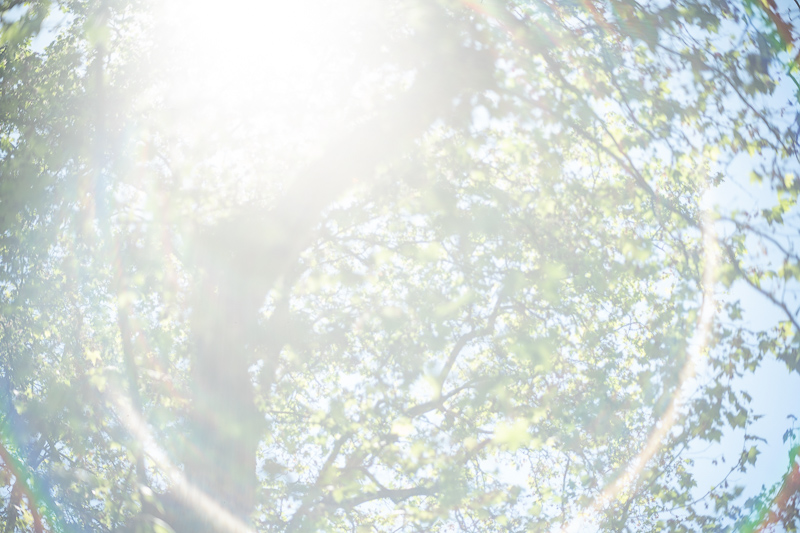 I wish that one day I will review a Zhong Yi lens and tell you the flare resistance has been greatly improved compared to their previous lenses, but it is not that day yet.
Especially at wider apertures and with backlighting you will encounter all kinds of ghosts, ring flares, rainbow artefacts and so on. With the sun not in the frame but close to it veiling flare also becomes quite the issue, no matter whether you are shooting at maximum aperture or stopped down:
The Zhong Yi 90mm 1.5 is doing slightly better than the TTArtisan 90mm 1.25 with point light sources at night, but it is not a performance to write home about either: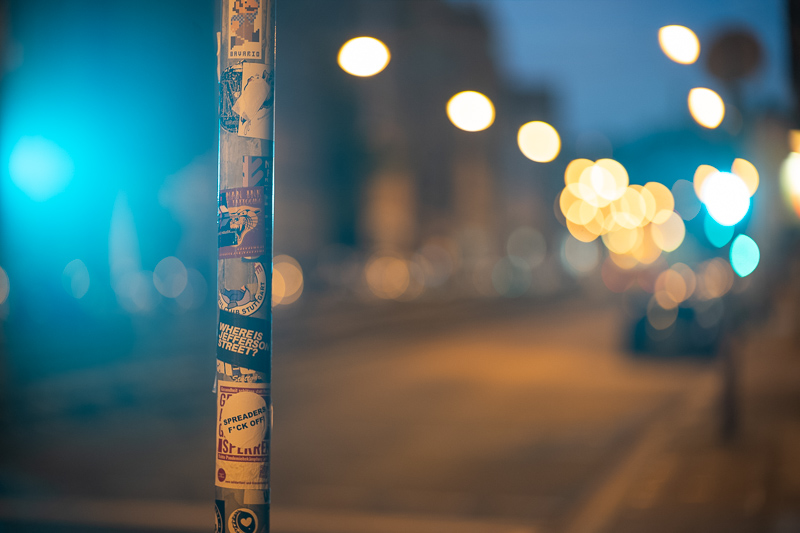 This pre production sample came without a hood, maybe the performance would be a little bit better with one, but when I tried shading the lens with my hand it didn't make a huge difference to be honest.
Coma
Sony A7rII | Zhong Yi 90mm 1.5 | 100% crops from extreme corner
We see some coma/astigmatism at f/1.5 and f/2.0 but from f/2.8 the coma correction is really good and at f/4.0 even excellent. Again the lens is showing a better performance than either the TTArtisan 90mm 1.25 or Leica 90mm 2.0 pre-Asph.
The latest designs with aspherical elements like the Sony FE 85mm 1.4 GM and probably also the Sigma 85mm 1.4 DG DN Art show a slightly better performance here, but only if you want to do astrophotography this will be relevant in the field, for normal portrait applications this should not be an issue at all.
Distortion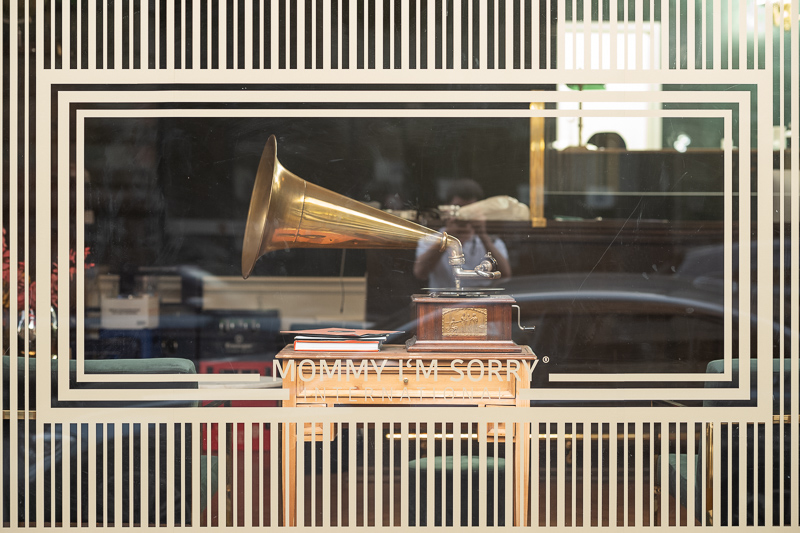 Distortion is very low and therefore should not be field relevant.
Bokeh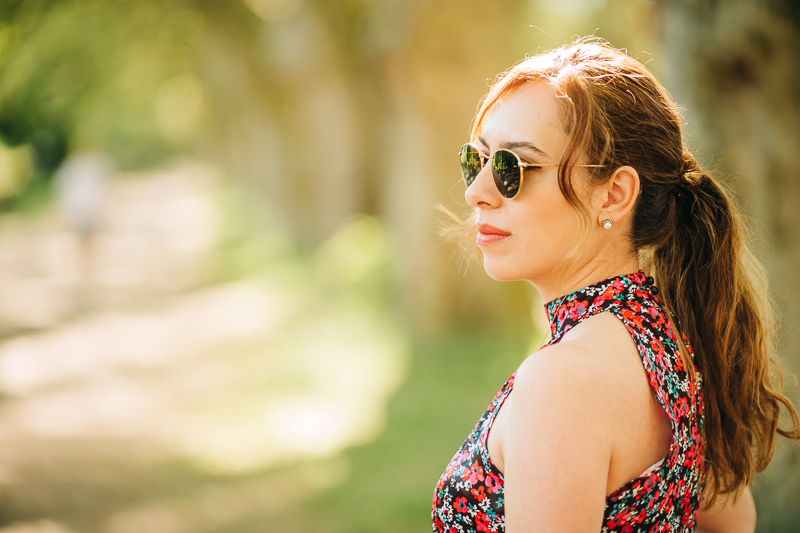 The bokeh rendering is probably one of the most important aspects of a fast portrait lens – at least for me it is – so we are having a closer look here. In terms of quantity of bokeh we get a lot, which is easily obvious from the sample images.
At closer distances the bokeh is very smooth and backgrounds just melt away – which is true for many lenses – where it gets interesting are longer focus distances, as this is where many fast lenses M-mount lenses begin to struggle.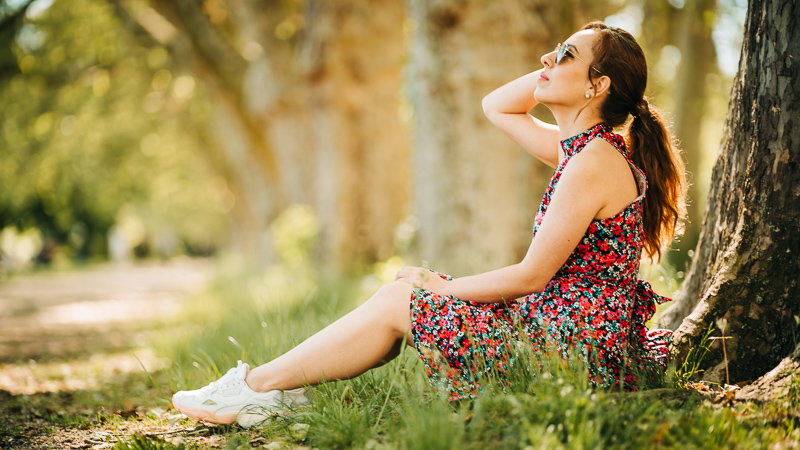 Luckily also at longer distances the Zhong Yi 90mm 1.5 gives little reason to complain as even in the corners the bokeh is still smooth and undistracting.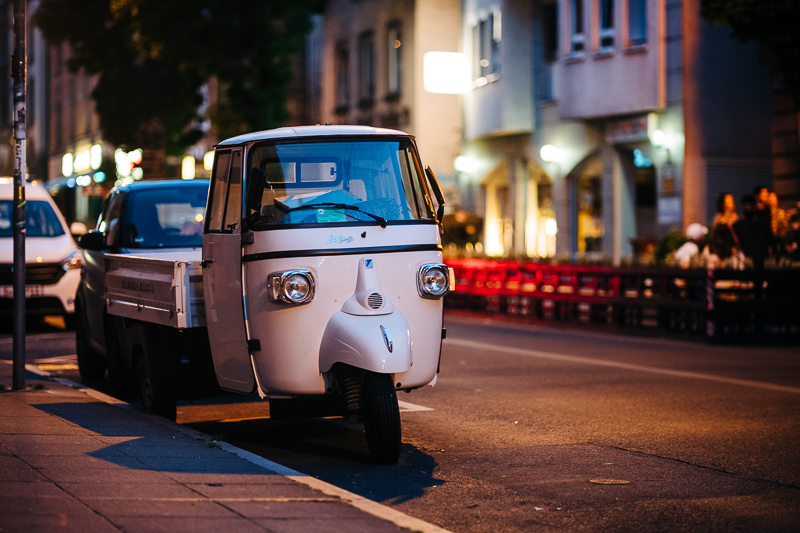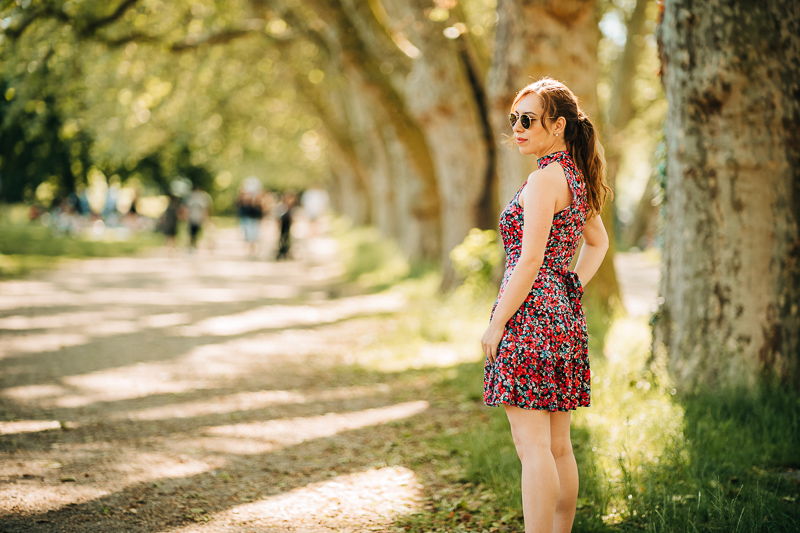 As we have already seen in the optical vignetting section cat's eyes are quite pronounced at wider apertures, so with certain backgrounds (e.g. foliage) you might also see a little bit of swirl like in the picture above.
Generally I have been very happy with the rendering of this lens as good contrast, correction of optical aberrations and smooth bokeh yield a nice subject separation.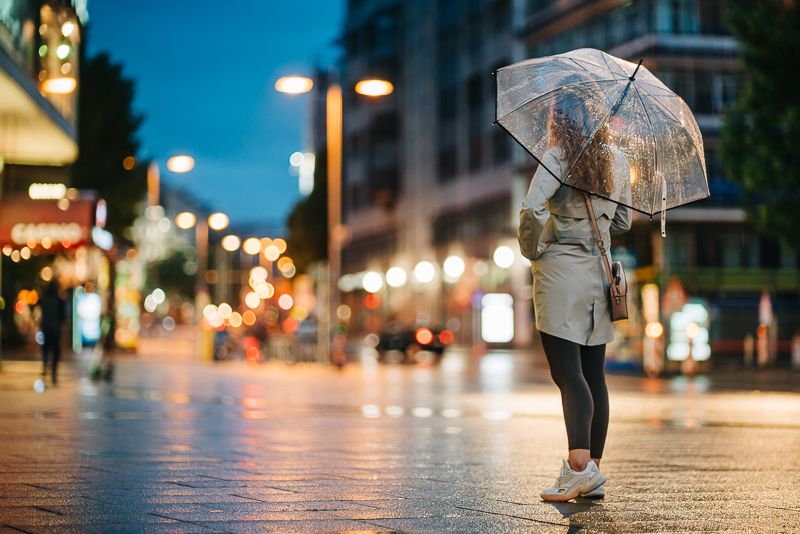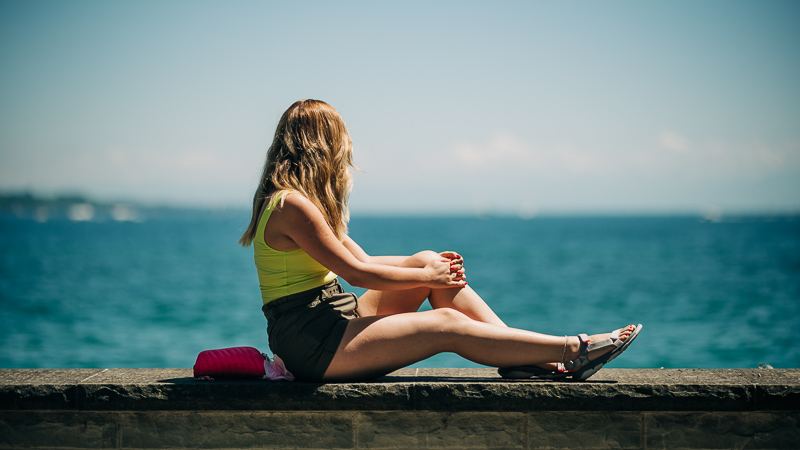 If we take into account lenses for other mounts I see the Sony FE 85mm 1.4 GM ahead due to even smoother bokeh and less optical vignetting, but in the M-mount world it is difficult to even find something similar, at least when you cannot or do not want to afford the Leica 90mm 1.5 Summilux-M.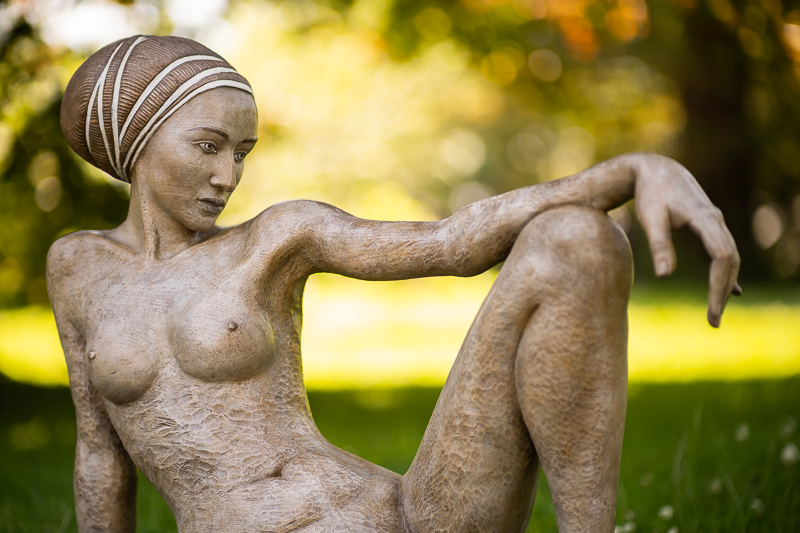 Sunstars
The Zhong Yi 90mm 1.5 has 9 rounded aperture blades and as can be seen from the pictures the alignment is not that great as the sunstars are rather frayed.
For a portrait lens I greatly prefer nicer highlights stopped down over nicer sunstars though.
If you want to learn more about this topic have a look at this article.
Chromatic aberrations
lateral
The ED elements are doing a really good job, there are no lateral CA visible at all.
longitudinal
Longitudinal CA can be visible in high contrast scenes but they are not overly pronounced. I think they are on a similar level as on the Sony FE 85mm 1.4 GM, so noticeably better than e.g. the Sony FE 55mm 1.8 ZA, FE 35mm 1.8 but worse than some of the lenses with true Apo correction like the Voigtlander 110mm 2.5 E.
Sony A7III | Zhong Yi 90mm 1.5 | f/1.5
So it won't ruin many of your pictures, but it is still something to watch out for when shooting a backlit scene at maximum aperture.
Focus shift
50% crops, A7rII
The Zhong Yi 90mm 1.5 shows only very minor focus shift that will hardly be field relevant. Good news for rangefinder users!
Alternatives
M-Mount
Leica 90mm 1.5 Summilux-M:
The only other M-mount lens with the same focal length and maximum aperture. I expect better contrast and flare resistance. Whether that is worth 20 times the price is up for you to decide.
buy from ebay.com | ebay.de | B&H new for $13.695 (affiliate links)
TTArtisan 90mm 1.25:
The TTArtisan is a bit faster but also noticeably heavier. As I got to use both lenses side by side I draw the comparisons in the different chapters already.
buy from amazon.com | ebay.com | ebay.de | B&H new for $769 (affiliate links)
Voigtlander VM 75mm 1.5 Nokton:
The difference in focal length is of course noticeable, but so is the weight difference. If you are looking for a really compact M-mount portrait lens, have a look at this one.
buy from amazon.com | amazon.de | B&H | ebay.com | ebay.de for $999 (affiliate links)
Leica 90mm 2.0 Summicron-M pre-Asph:
Used the Leica 90mm 2.0 Summicron-M pre-Asph is similarly priced. It is almost a stop slower but also way more compact and in terms of size and weight a better fit to the M-system.
buy from ebay.com/ebay.de (affiliate links) for ~$700
E-mount
There are plenty of native options available, covered in our guide to 85-135mm portrait lenses which will give you a good overview.
Conclusion
good

sharpness and contrast at all distances

bokeh

correction of lateral CA

coma correction

distortion

average

correction of longitudinal CA
vignetting
build quality and handling
size/weight
price

not good
We have seen lots of lenses from the newer Chinese manufacturers that offer staggering specifications at a low price point, but more than once they were a bit too ambitious in my opinion.
But then there were also some pleasant surprises like the 7Artisans 28mm 1.4 and the TTArtisan 50mm 1.4 that both combine good sharpness with nice bokeh and the lens reviewed here falls in the same category in my opinion. The Zhong Yi 90mm 1.5 is a really good lens with the only outstanding flaw once more being flare resistance, but it is still really capable not only as a portrait lens but also as a general purpose lens.
I also wish the aperture ring had a bit higher resistance as well as click stops, but these are minor things.
There is not a lot of competition when it comes to 90mm lenses in the M-mount segment. Despite its very fair price and good optical performance I am not sure though, who this Zhong Yi 90mm 1.5 will appeal to. I guess many will prefer the TTArtisan 90mm 1.25 for its more impressive maximum aperture, the average Leica user may value compact size more and choose one of the 90mm 2.0 lenses instead. There are many users of other systems that like to adapt manual focus lenses, but here all the legacy 85mm 1.4 lenses become competitors.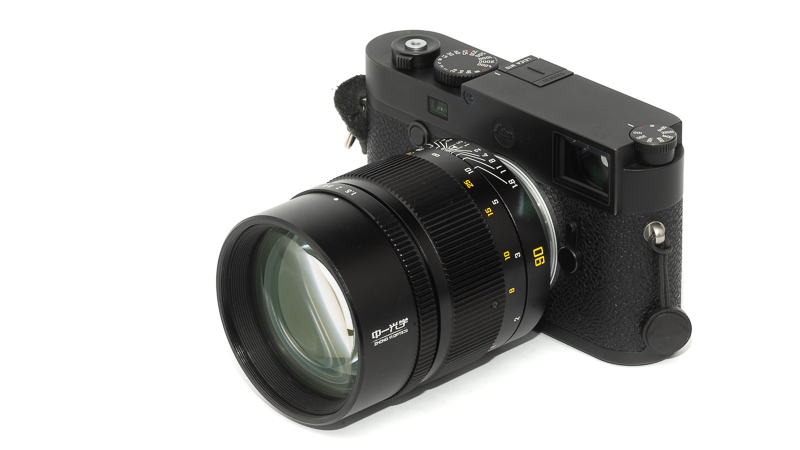 But these thoughts should not spoil this conclusion: the Zhong Yi 90mm 1.5 is a really capable lens and I wouldn't mind using it for any task where I need a 90mm lens, unless there is a lot of backlighting involved.
Update November 2022: with the new price of $399 the Zhong Yi became a really attractive big aperture M-mount lens
The lens can be ordered from the manufacturer's homepage | B&H | ebay.com | amazon.com for $399 (affiliate links)
Sample Images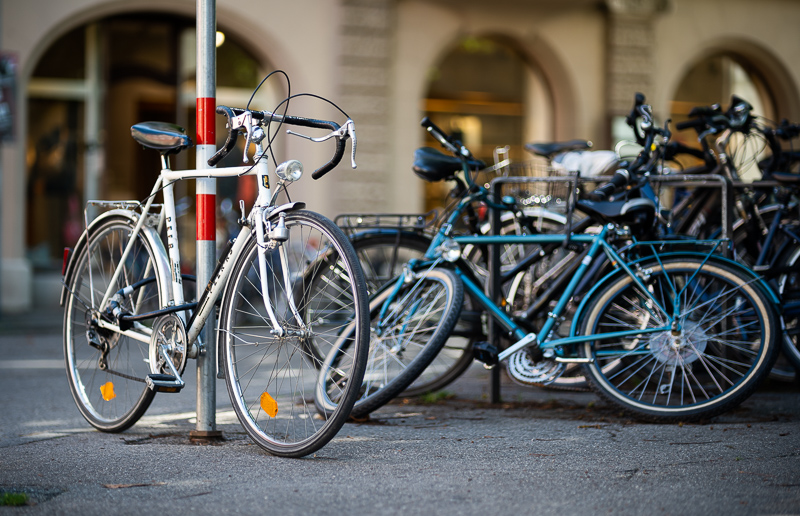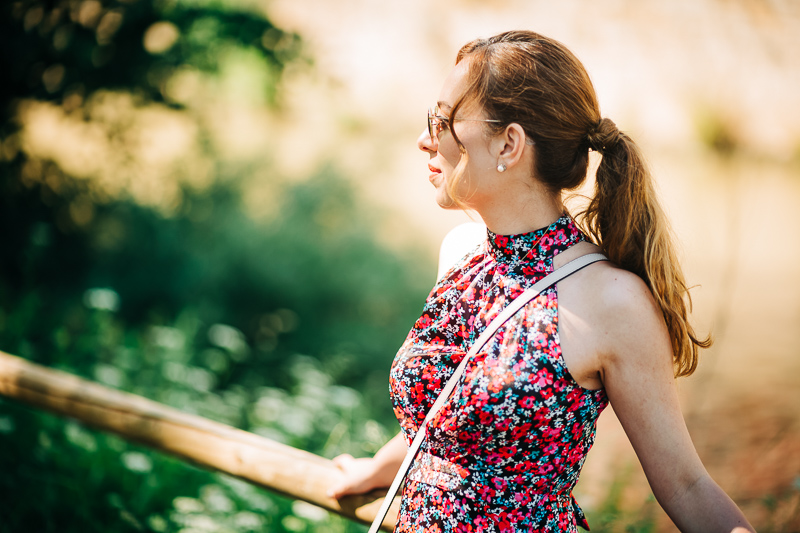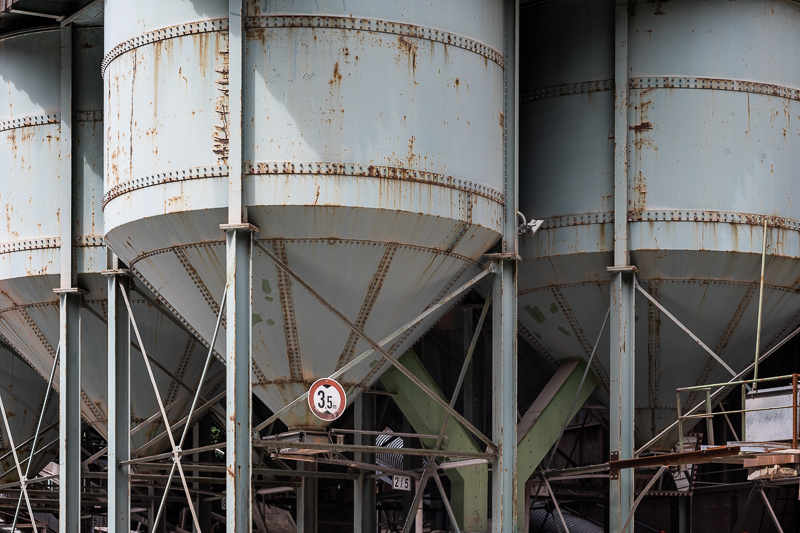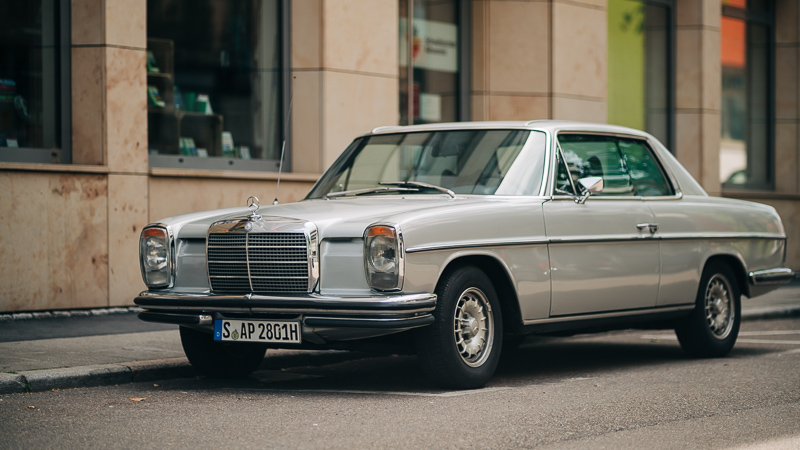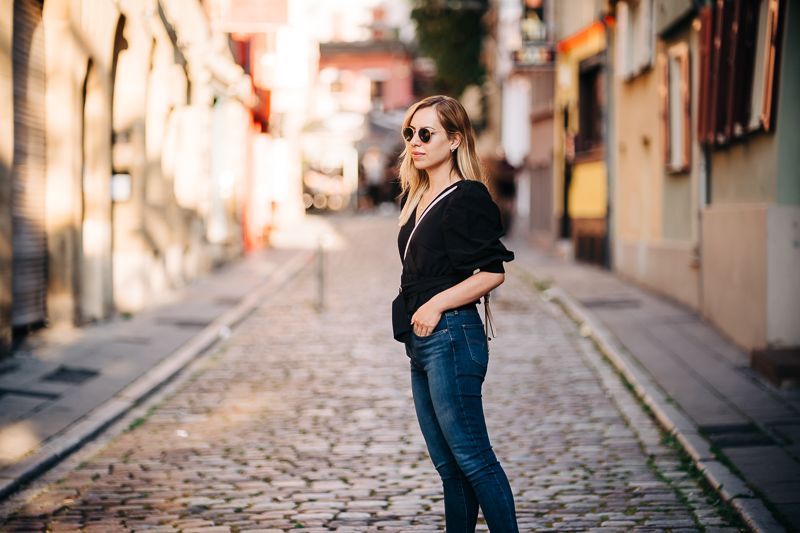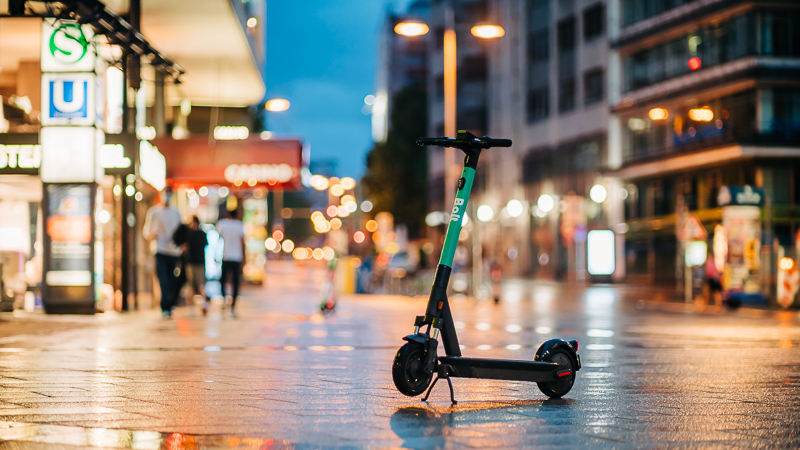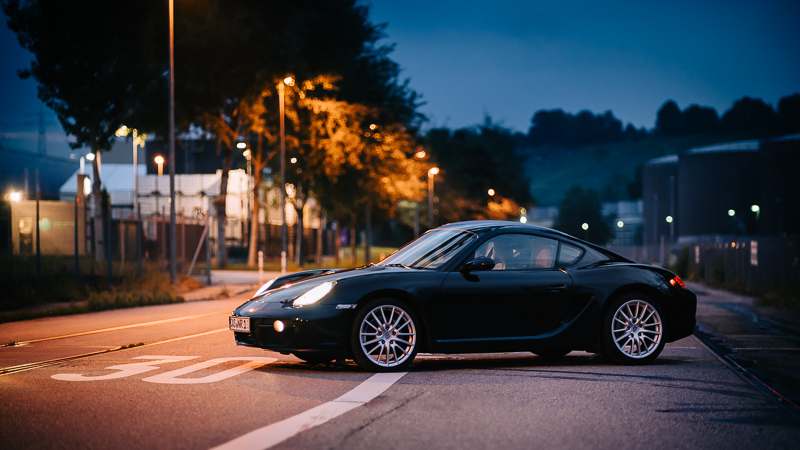 You can find most of the sample images in full resolution here.
Further Reading
Support Us
Did you find this article useful or just liked reading it? Treat us to a coffee!


via Paypal
The following two tabs change content below.
My name is Bastian and I am your expert here when it comes to ultra wide angle lenses, super fast portrait lenses (ranging from a 50mm f/0.95 to a 200mm f/1.8) and I also have reviewed way too many 35mm lenses. Don't ask me anything about macro or wildlife shooting though.