Introduction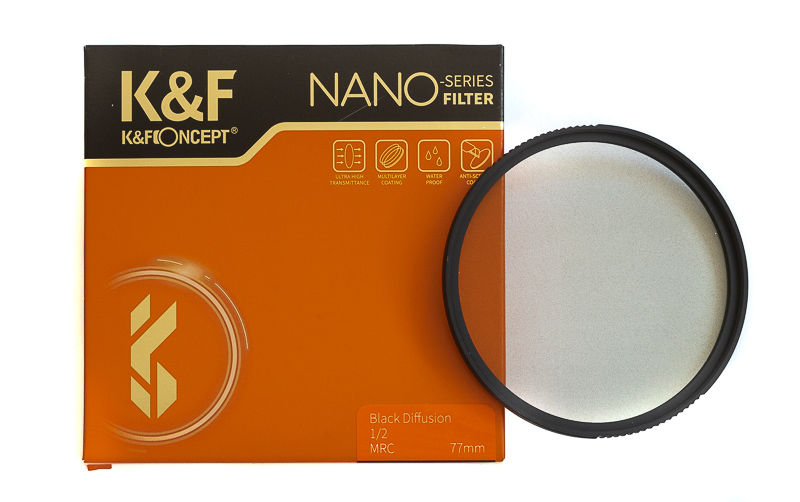 Modern lenses are too good, free of most optical aberrations even at their maximum aperture. This led to a whole new market emerging offering all kind of accessories to make your pictures look worse: kaleidoscope filters, prisms, streak filters and black mist/diffusion filters, the latter being what we will have a look at today.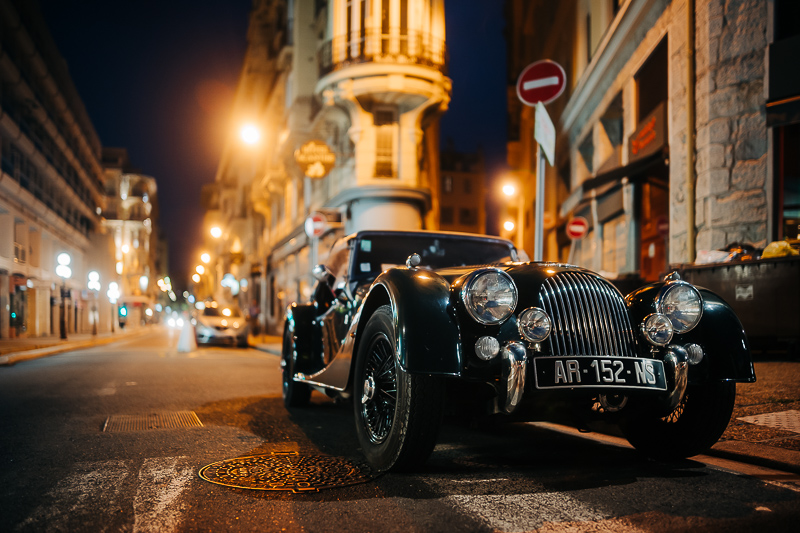 What does a diffusion/black mist filter do?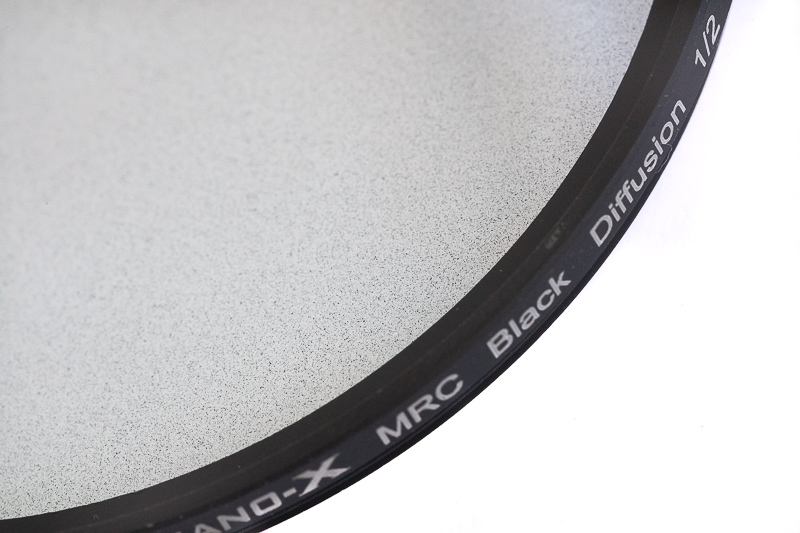 Looking closely at it the filter looks like a lens' front element that hasn't been cleaned in a very long time. These filters are supposed to add a bit of glow to bright parts of the picture, similar to lenses with undercorrected spherical aberration. Many of the older fast Leica lenses are famous for this effect.
Sometimes the result is similar to what the Orton effect is achieving, the major difference is, that the Orton effect affects bright and dark parts of the frame alike, whereas the diffusion filters emphasize the brighter parts.
Taking pictures in the dark with point light sources in the frame the effect is also similar to what you get when shooting analogue Cinestill 800T film.
These filters are made by several manufacturers these days and they come in different strengths. Filters with the same nominal strength from different manufacturers do not necessarily offer the same degree of the effect though, which makes it especially hard to find the best one for your needs.
I tried the K&F 1/2 as well as the Tiffen Glimmerglass1, so let's have a look what they can do.
K&F 1/2 Diffusion
Sony A7III | Laowa 35mm 0.95 | f/0.95 | K&F 1/2 Diffusion
In this comparison it is easy to see why these filters are called "Black Mist" as it almost looks like I have been shooting in the fog, even though it was actually a very clear night.
The general contrast of the picture is much lower when using the K&F 1/2  filter and we see severe halos around the bright parts, which doesn't always look flattering, especially around the nose.
A digital Orton effect – and there are many different ways to do this – leads to a softer background, but the halos are not that easy to recreate, at least for me.
Sony A7III | Laowa 35mm 0.95 | f/0.95 | K&F 1/2 Diffusion
Under flat light this filter mainly leads to a loss of contrast:
Sony A7III | Laowa 35mm 0.95 | f/0.95 | K&F 1/2 Diffusion
Tiffen Glimmerglass1
Sony A7III | 28mm lens | Tiffen Glimmerglass1
In this scene there are many bright light sources in the background, so the effect of the filter is easy to see. Compared to the K&F filter the effect is more restrained to these point light sources though and not scattered around all of the frame.
Sony A7III | 28mm lens | Tiffen Glimmerglass1
I can see some people arguing with filter the scene looks more natural, whereas others may find the light sources a bit distracting.
Sony A7III | 28mm lens | Tiffen Glimmerglass1
Now in this scene the effect is most subtle, but also looks most appealing to me.
Impressions
I have never been a huge fan of these so called "effect filters" but my friend Simeon Kolev showed a few cool pictures where he used these Diffusion filters to good effect, so I decided to give it a try.
The foggy effect these filters give at night isn't overly easy to replicate in post – at least for me – but in many situations the K&F 1/2 also yielded unexpected and/or undesirable (side) effects. The number of pictures where I thought it actually added something to them was rather small and life is definitely too short to always take a picture with and without filter to blend them together in post afterwards.
The Glimmerglass1 was more to my liking as it really seemed to only affect the parts of the picture it is supposed to and I may keep it for the next time I take pictures at a fair or do automotive photography during the blue hour.
You can order these K&F Black Mist/Diffusion filters from Amazon.de/Amazon.com and the Tiffen Glimmerglass from Amazon.de/Amazon.com or B&H (affiliate links)

More Samples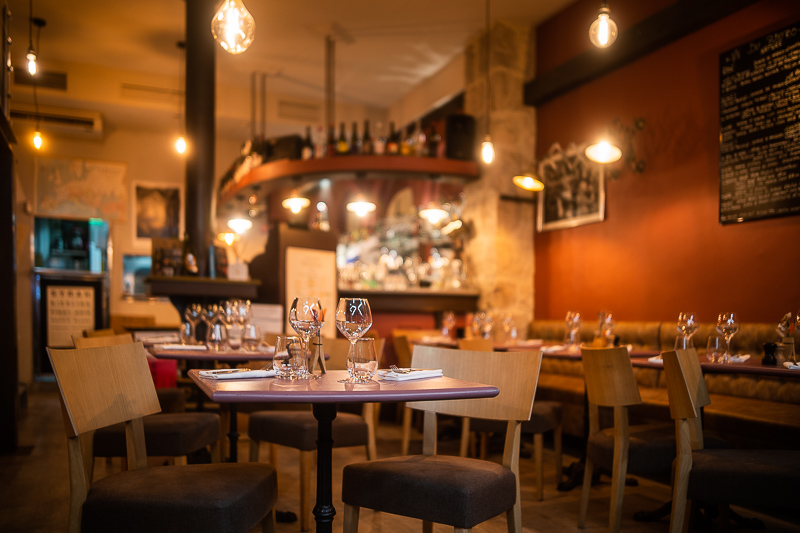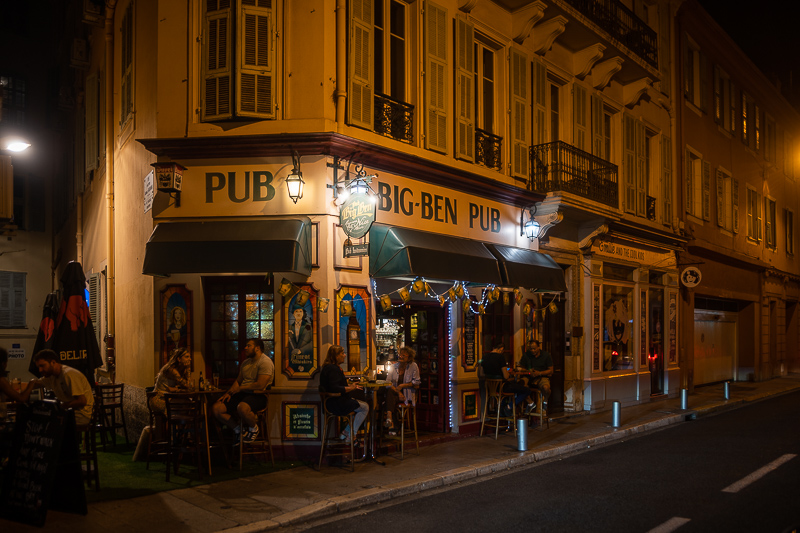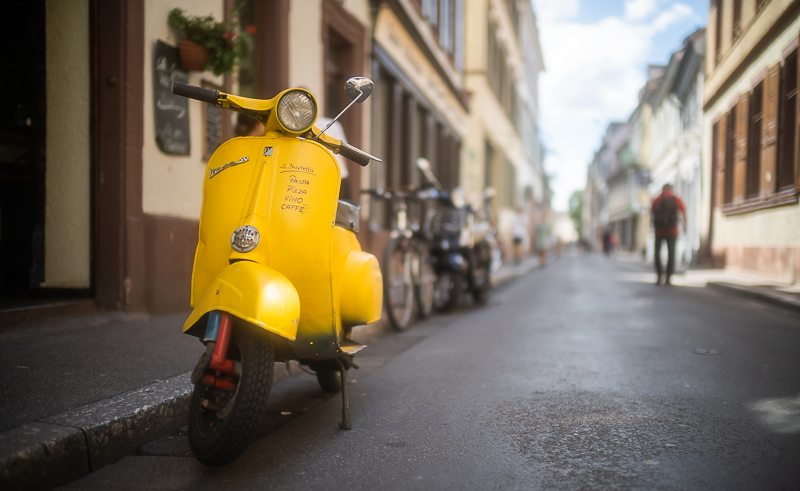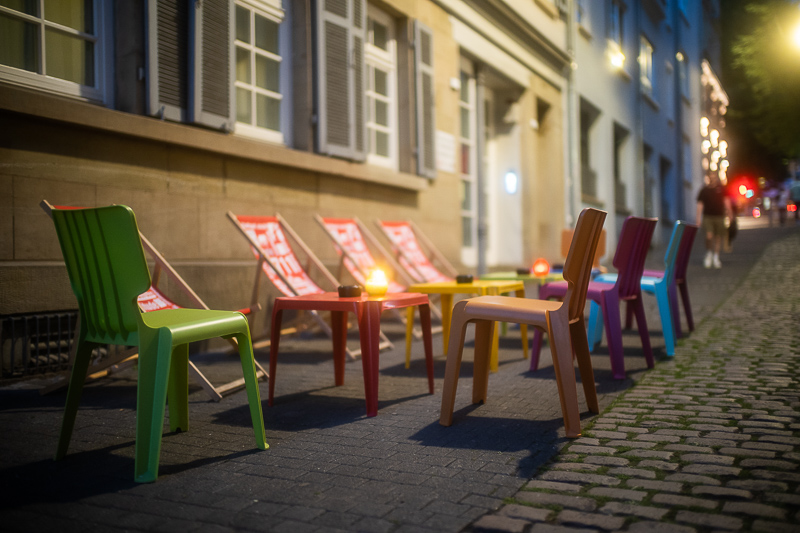 Further Reading
Support Us
Did you find this article useful or just liked reading it? Treat us to a coffee!


via Paypal
The following two tabs change content below.
My name is Bastian and I am your expert here when it comes to ultra wide angle lenses, super fast portrait lenses (ranging from a 50mm f/0.95 to a 200mm f/1.8) and I also have reviewed way too many 35mm lenses. Don't ask me anything about macro or wildlife shooting though.