Introduction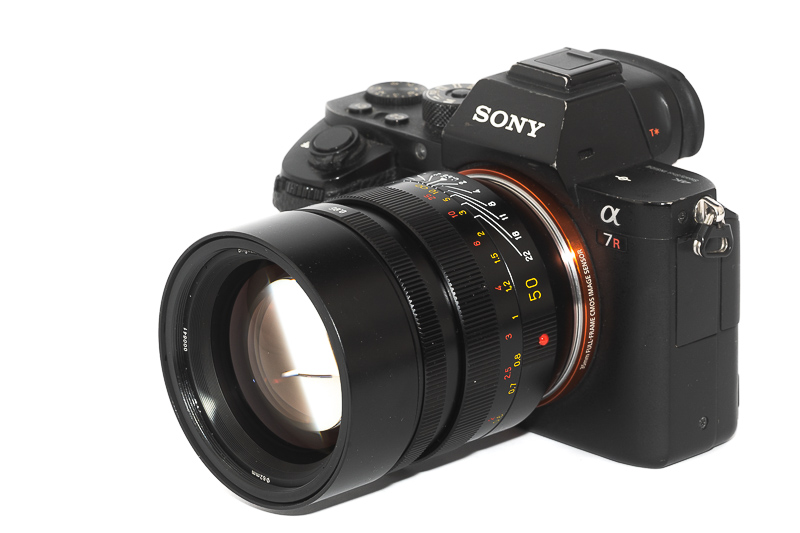 It is an interesting time we live in. Just 5 years ago only few people knew a maximum aperture as fast as f/0.95 even exists let alone were able to afford a lens being that fast. Now we have such lenses with different focal lengths and at affordable price points. One of the most affordable ones is the Brightin Star 50mm 0.95 FE, so let us find out what this lens has in store for us and how it compares to some of the other super fast 50s.
Sample Images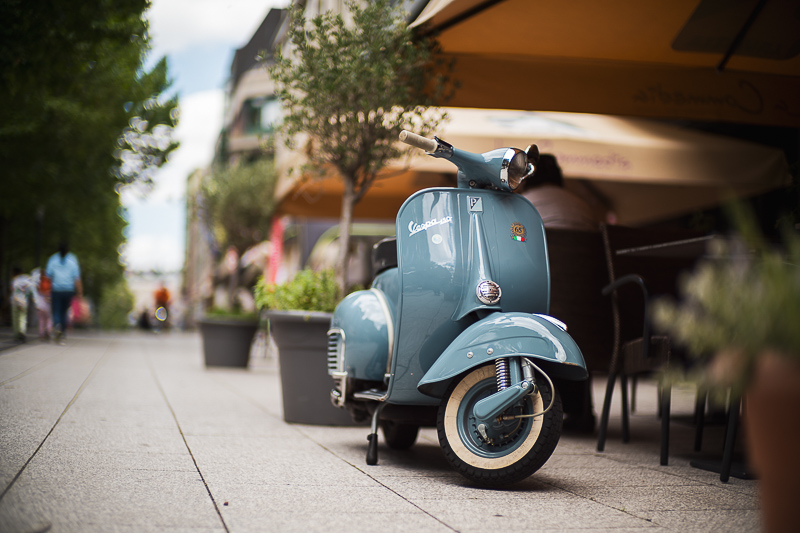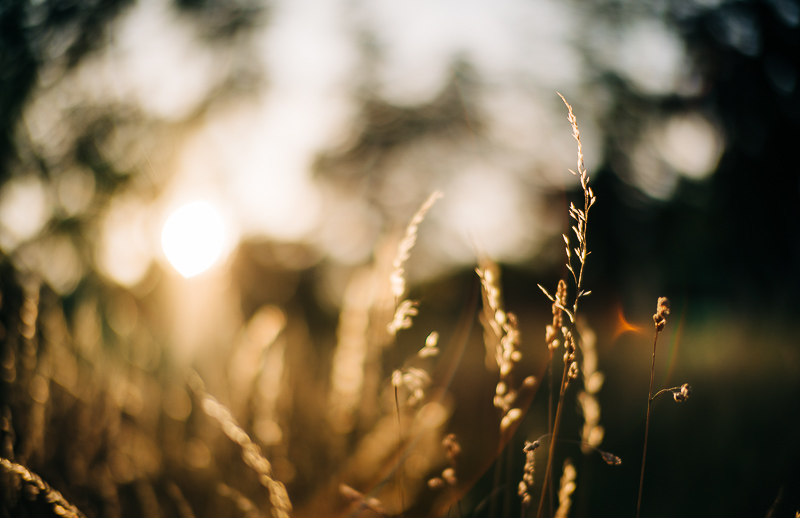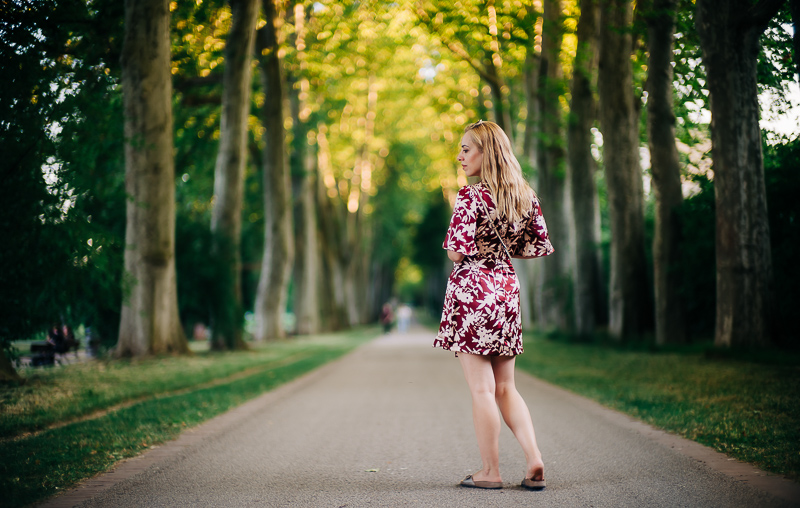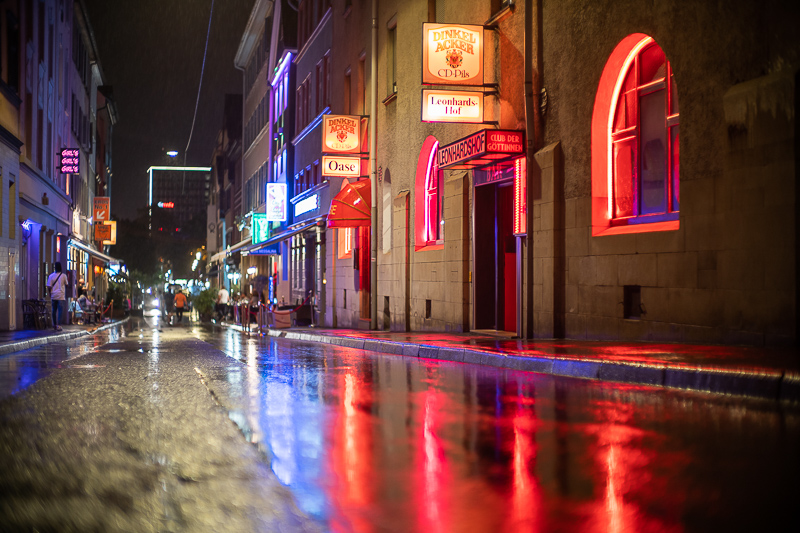 Most of the sample images in this review can be found in full resolution here.
Disclosure
The Brightin Star 50mm 0.95 FE was kindly provided free of charge by Brightin Star for reviewing purpose for a few weeks.
Specifications
The Brightin Star 50mm 0.95 is available for Sony E, Canon RF, Nikon Z, Fuji-X and L-mount. I am reviewing the E-mount version here which has the following specifications:
Diameter: 71 mm
Field of view: 46° (diagonally)
Length: 84 mm
Weight: 750g
Filter Diameter: 62 mm
Number of Aperture Blades: 10 (straight)
Elements/Groups: 10/9

Close Focusing Distance: 0.5 m

(measured: 0.62 m)

Maximum Magnification: 1:9.6
Mount: Sony E
You can buy this lens from amazon.com | amazon.de | ebay.com | ebay.de for about $419 (affiliate links)

Handling / Build Quality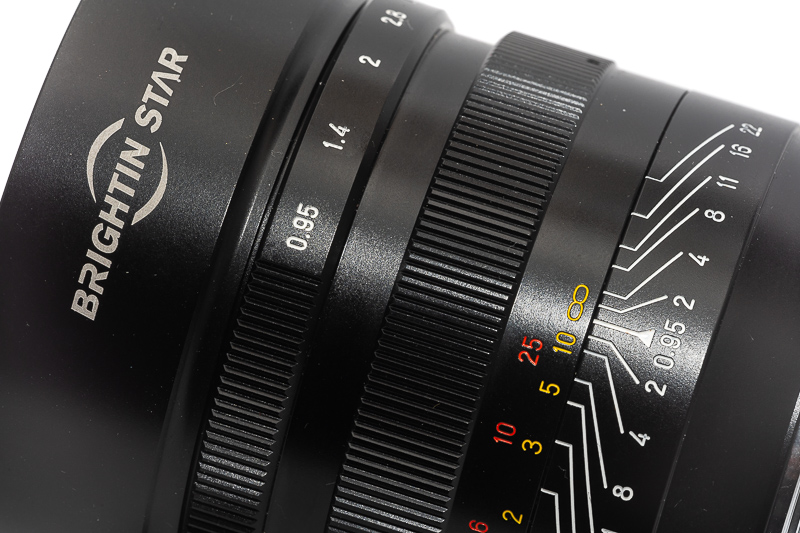 This is the first Brightin Star lens I am reviewing, so I was very curious what to expect here.
The mechanical quality generally feels good and all the markings – except for the Brightin Star logo on the lens hood – are engraved and filled with paint.
The aperture ring (~110° rotation from f/0.95 to f/22) features full-stop click-stops (good choice!) but the stops are not equidistant. There is no de-click feature here.
The focus ring is a bit on the stiff side and rotates almost 180° from the minimum focus distance of 0.5 m to infinity. I measured the actual minimum focus distance and it is more like 0.6 m though.
The Brightin Star 50mm 0.95 is one of the few modern lenses that features a retractable lens hood. I am a big fan of these hoods as you always have them with you and they don't take up additional space in the bag.
The lens hood features matte paint on the inside which is good news, but it is a bit of the wobbly type. Many legacy lenses (e.g. the Leica 90mm 2.0 pre Asph but also cheaper lenses like the Minolta MD 200mm 4.0 or 135mm 2.8) do better here.
The Brightin Star 50mm 0.95 is a bit shorter than the Laowa 35mm 0.95, but the latter also features a more complicated internal focus mechanism.
Vignetting
light falloff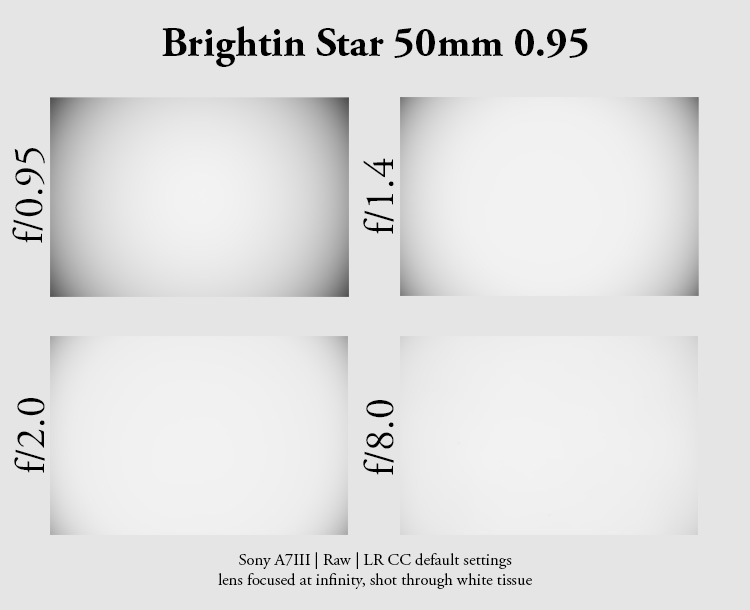 | | |
| --- | --- |
| f/0.95 | 3.8 EV |
| f/1.4 | 3.1 EV |
| f/2.0 | 2.2 EV |
| f/2.8 | 1.7 EV |
| f/4.0 | 1.5 EV |
| f/5.6 - f/16 | 1.4 EV |
The vignetting figures are very high, as is generally to be expected from a lens this fast. The TTArtisan 50mm 0.95 performs worse stopped down, the Zhong Yi 50mm 0.95 lenses as well as the 7Artisans 50mm 1.05 E and the Syoptic/Mr. Ding 50mm 1.1 perform noticeably better.
It is recommended to have a look at this article first to get an idea how this brightness graph works.
optical vignetting

Very fast lenses usually show a significant amount of optical vignetting. Without going too much into technical details optical vignetting leads to the truncation of light circles towards the borders of the frame.
In the center of the frame almost every lens will render a perfect circle, but only lenses with very low optical vignetting will keep this shape in the corners.
So in the following comparison we move from the center (left) to the extreme corner (right) and see how the shape of the light circle changes.
We see a few interesting things here: the light circles on the Brightin Star 50mm 0.95 are very clean as thanks to using no aspherical elements we don't see any onion ring structures (similar to the 7Artisans 50mm 1.05 or Syoptic 50mm 1.1).
The amount of optical vignetting is very high though, even considering the maximum aperture of f/0.95. For example the TTArtisan 50mm 0.95 or the 7Artisans 50mm 1.05 show this to a noticeably lesser degree. We will have a closer look in the bokeh section what this means for the out of focus rendering.
The 10 straight aperture blades also lead to out of focus highlights becoming decagons which to my eyes always looks a bit unnatural.
The lens was set to 0.7 m focus distance, results may vary at other distances.
The mostly vertical lines running through the circles are due to the glass I used as a mirror to take these pictures and are not a feature of the lens.
Sharpness
infinity (42mp Sony A7rII)
When dealing with a 50mm f/0.95 lens – especially an affordable one – I don't expect great performance at wider apertures at infinity and this is what we get here. So at wider apertures the performance is very similar to comparable lenses, like e.g. the TTArtisan 50mm 0.95.
Stopped down to f/11 you do get nice performance across the whole frame though, so unlike some other super fast lenses (e.g. the Zhong Yi 50mm 0.95 E-mount lenses) this one can also be used for some stopped down shooting.
The performance in the extreme corners reminds me a lot of the Syoptic 50mm 1.1 and the Voigtländer VM 40mm 1.2, which also show a noticeable drop in resolution close to the extreme cornes. You can have a look at the Coma section to get a better idea of this.
portrait distance 1.4 m distance (42mp Sony A7rII)
For portraiture it isn't so important how flat the field is, it is more interesting to see what the sharpness is like when focused at different parts of the frame to take field curvature out of the equation.

We will be looking at 100% crops from the 42mp Sony A7rII.
f/0.95 <—> f/1.4
At maximum aperture the image is a bit softer due to spherical aberration, but compared to the Zhong Yi 50mm 0.95 lenses this lens is definitely contrastier which also helps with focusing off center.
Therefore in the field I found focusing a bit easier compared to lenses like the Syoptic 50mm 1.1, Zhong Yi 50mm 0.95 M or MS-Optics 50mm 1.1 Sonnetar.
close (0.62 m, 1:9.6, 42mp A7rII)

100% crops from center, A7rII, because of focus shift (see corresponding section) I refocused for every shot.
The Brightin Star 50mm 0.95 shows a very typical performance for an f/0.95 lens without a floating elements design here. If you want very crisp results stopping down a few stops is a good idea.
Nevertheless, in the field I often found the performance af f/0.95 sufficient and usually chose nicer background bokeh over better sharpness.
Flare resistance
With f/0.95 lenses we are usually in for a wild ride and I guess the header picture leaves little room for interpretation.
Sun outside frame
Quite soon I noticed issues with artefacts when the sun is located outside the frame so I checked how much of a difference the extendable hood makes. As can be seen from this comparison, it can make a big difference, so I recommend to use it whenever and wherever possible:
But even with the hood extended there is still a lot going on in terms of colorful artefacts. Generally stopping the lens down helps, but ghosting remains an issue:
Sun inside frame
Is the situation better with a strong point light source inside the frame? Well, not really.
If you are not a big fan of lens flares you will have a hard time falling in love with this lens. Admitteldly: many of the super fast 50mm share this issue: the Zhong Yi lenses fared bad in this category, the TTArtisan 50mm 0.95 did and the Zenitar 50mm 0.95 E was a complete nightmare.
The fastest 50mm lens I am aware of that fares actually well here is the Voigtlände 50mm 1.2 E. But f/1.2 isn't f/0.95, right?
Coma
A high amount of Coma at apertures as wide as f/0.95 does not come as a surprise. By f/5.6 the performance is very good across most of the frame, but the very extreme corners need stopping down further to look decent.
This behaviour is actually similar to the Voigtländer 40mm 1.2 E.
100% crops from extreme corner, focused on center, Sony A7rII
Distortion
Sony A7III | Brightin Star 50mm 0.95 | f/5.6
The Brightin Star 50mm 0.95 shows a noticeable but mostly uniform barrel distortion. Dialing in +5 in Lightroom/Photoshop will correct this sufficiently for most subjects.
Bokeh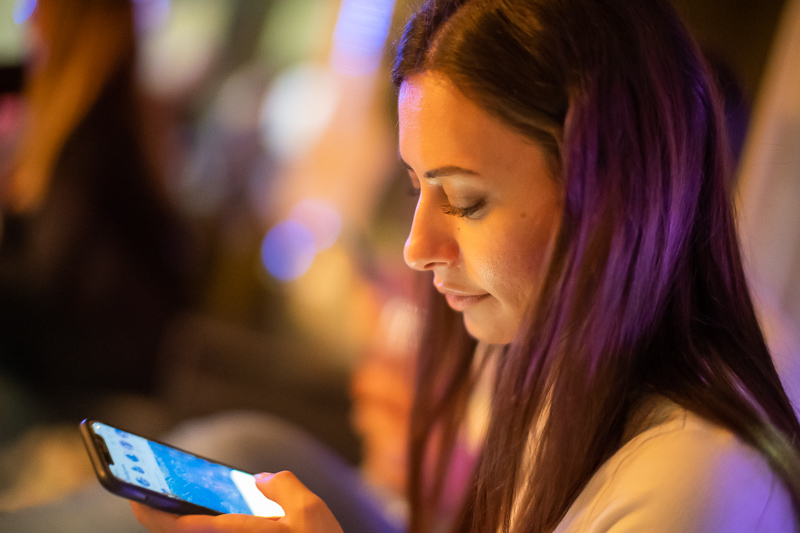 I guess these days hardly anyone would be interested in an f/0.95 lens with distracting or downright ugly bokeh rendering. So – as usual – we will check how the lens behaves at varying distances and with different backgrounds.
My expectations are nice bokeh at close to mid distances maybe with a bit of swirl but some issues at longer distances thanks to very high optical vignetting. Let's see if I guessed right.
Close distance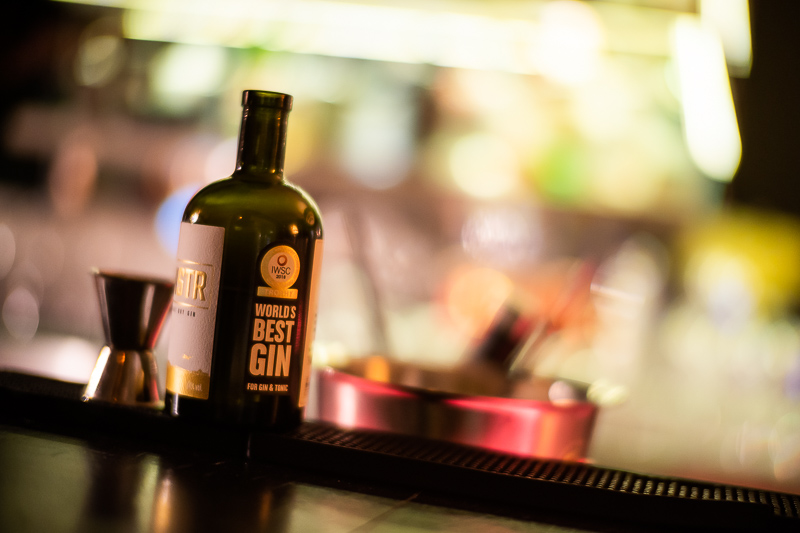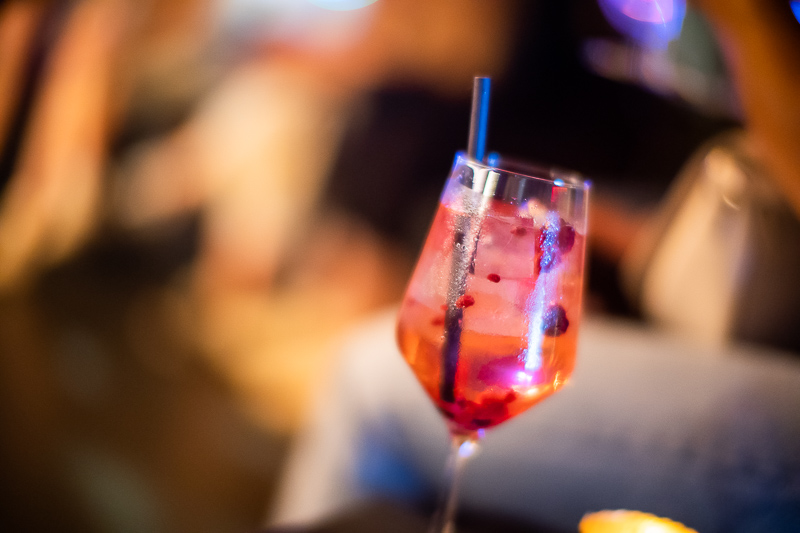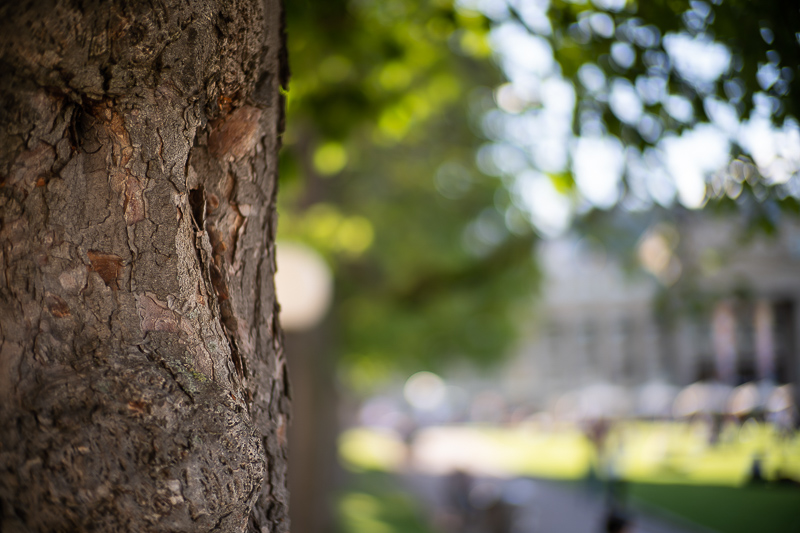 Already at close distances we can spot severe cat's eyes thanks to high optical vignetting not only in the corners, but also in the midframe area. Apart from that the bokeh is smooth and mostly free of distracting outlining. The sharpness at these distances also is a bit better than average for an f/0.95 lens.
Mid distance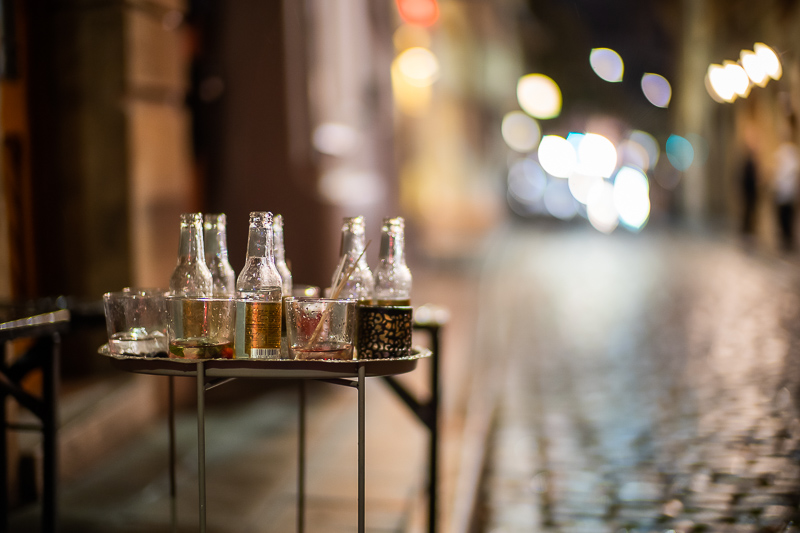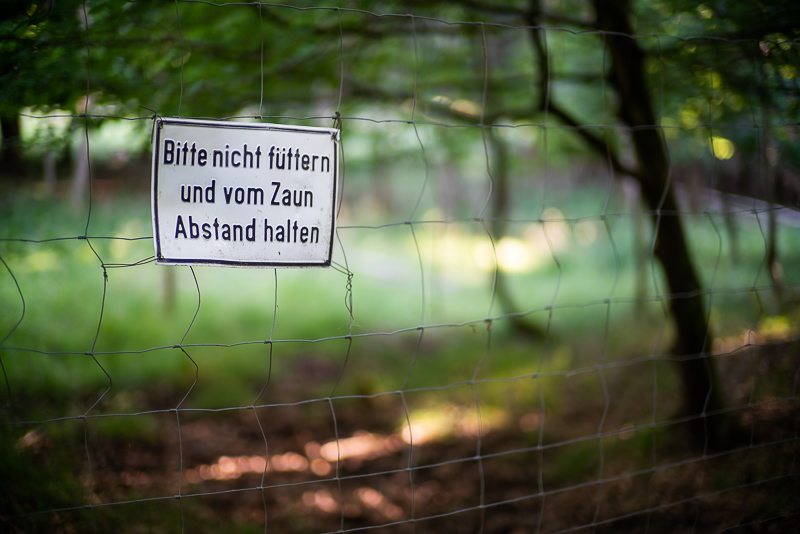 At mid distances some problems start to appear. First defocused highlights can have a bit of a turtle shell shape here. We saw similar behaviour on the Zhong Yi 50mm 0.95 II as well as the Laowa 35mm 0.95 and a few others and I am generally not a big fan of this. Luckily stopping down just a tiny bit is sufficient to get rid of this.
In the statue picture we see a bigger issue: bokeh rendering deteoriates noticeably towards the corners mainly due to the high optical vignetting. Most likely this will be even more obvious at longer distances…
Long distance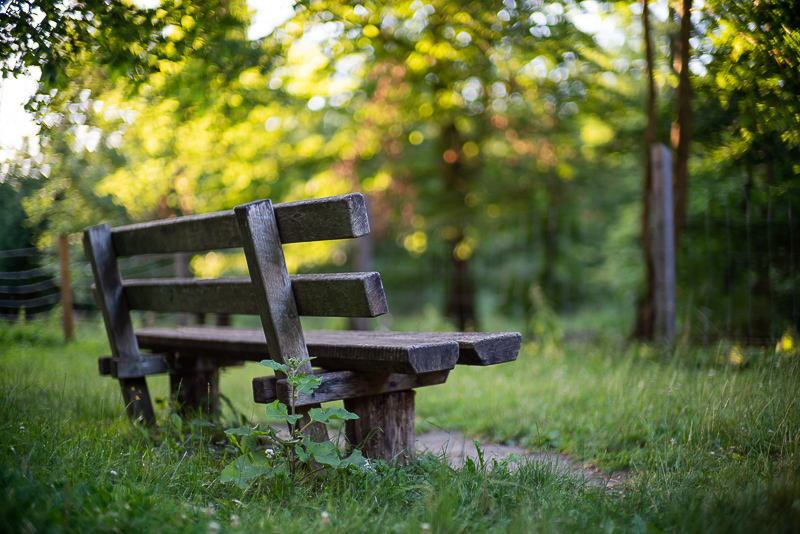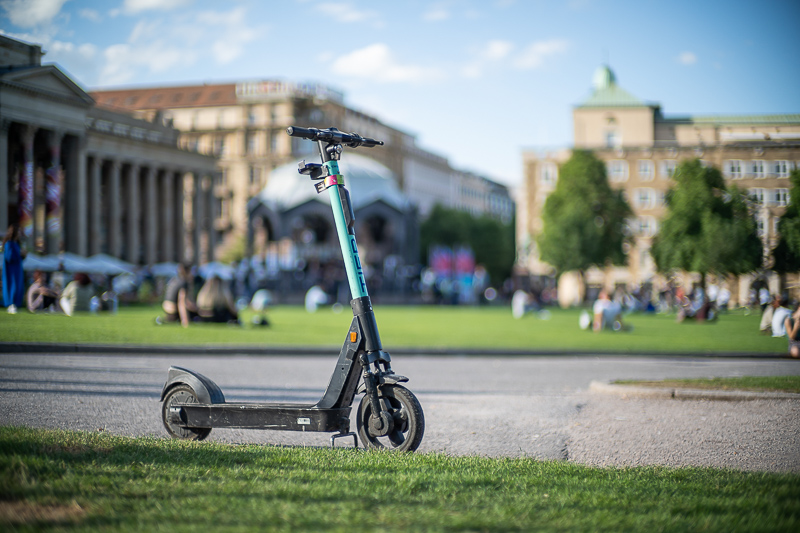 As predicted at longer focus distances the issues described before are even more noticeable as the bokeh is very uneven: while usually nice in the center it is significantly worse in the corners.
It is possible unfavourable field curvature adds to the high optical vignetting, but either way the corner – and sometimes the border regions, too – do not look very appealing in any of the pictures above.
With foliage the view is definitely drawn to the corners, which shouldn't be the case. In the third picture all the windows on the building on the right have roughly the same distance to the camera, but the ones in the center of the frame are noticeably more out of focus.
And in the picture with the horse statue the top left corner actually is in the same plane of focus as the horse, despite being 40 meters behind it.
I repeat what I have written in my Laowa 45mm 0.95 review, as that lens shows a similar behaviour:
How happy you are with the bokeh rendering of this lens will strongly depend on the focus distances you are usually using it. At head or head-and-shoulder portrait distances there isn't much to complain about, at full body portrait distance I prefer the bokeh rendering of the Laowa 35mm 0.95 as well as that of the Zhong Yi 50mm 0.95 MK III and 50mm 0.95 M though, because the unsightly corners often attract the viewer's attention and usually you don't want something unsightly to attract any attention at all.
Sunstars
The Brightin Star 50mm 0.95 uses 10 straight aperture blades, which can be good news for sunstars, but as we know not only shape and number but also the quality of alignment is detrimental. At wider apertures we see either no sunstars at all or fuzzy ones, from f/8.0 to f/16 they look rather distinct and also nice on this sample though.
If you want to know more about sunstar rendering of different lenses have a look at this article.
Chromatic aberration
lateral
100% crops from border, A7rII
Lateral CA are minor and easily corrected in e.g. Lightroom by one lick.
longitudinal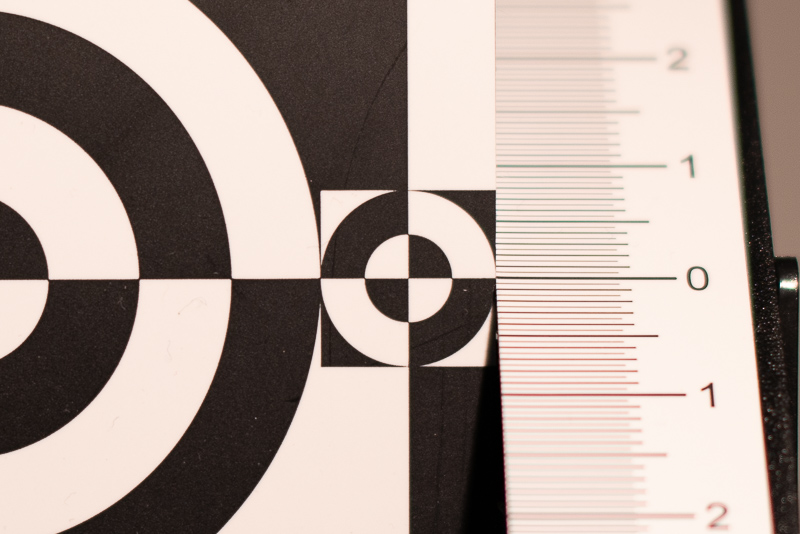 As is often the case with these super fast lenses (except for the Laowa 45mm 0.95) at short distances there is a lot of spherical aberration at the maximum aperture, so we are having a look at the f/2.0 crop here which still shows noticeable longitudinal CA.
More interesting is the situation at the maximum aperture at longer focus distances though:
Sony A7III | Brightin Star 50mm 0.95 | f/0.95
The performance here is quite typical for the f/0.95 lenses with a simpler construction like Zhong Yi 50mm 0.95 E III, TTArtisan 50mm 0.95 or Zhong Yi 50mm 0.95 M. Nothing to write home about.
Focus shift
50% crops, A7rII
With some lenses – especially very fast ones – when stopping down the plane of optimal focus shifts to the back or the front. The Brightin Star 50mm 0.95 shows a noticeable amount of focus shift which is especially noticeable when making the jump from f/1.4 to f/2.0.
As long as you stop down first and focus afterwards this will never be an issue.
Alternatives
I will only cover the really obvious alternatives in detail here, but if you ended up here by accident and you are looking for an AF lens may have a look at our Guide to 50mm lenses for Sony E-mount.
E-mount
Zhong Yi 50mm 0.95 E II/I:
The MK II version is the first f/0.95 lens I have used. In terms of the look of the final pictures these two are still my favorites, but they clearly have issues in other categories. At half the price – and for a lens that probably won't be on your camera most of the time – the Brightin Star can be an appealing alternative though.
buy from ebay.com | ebay.de | B&H for 799$ (affiliate links)
7Artisans 50mm 1.05 E:
A bit slower but in many categories the better lens and similarly priced. Shares some issues with long distance bokeh rendering though.
buy this lens from B.I.G. Photo (DE) | amazon.com | amazon.de | ebay.com | ebay.de | B&H for about $486 (affiliate links)
Voigtlander 50mm 1.2 Nokton E:
If you can live with f/1.2 instead of f/0.95 this Voigtländer lens is the fastest 50mm lens that still makes for a good allround lens with good stopped down sharpness and great flare resistance while still staying compact and lightweight.
buy from CameraQuest | B&H | Robert White | amazon.com | amazon.de | ebay.com | ebay.de for $999 (affiliate links)
We also have the Laowa 45mm 0.95 and the Laowa 35mm 0.95 which I will not discuss in detail here due to their different focal lengths. That being said the 35mm is my favorite f/0.95 lens regardless of focal length, so maybe still have a look at its review.
M-Mount
TTArtisan 50mm 0.95 M:
Probably the currently most sold f/0.95 M-mount lens. Performance is actually quite similar to the Brightin Star lens, I don't have a clear favorite here. So at half the price I would go for the Brightin Star lens.
buy from amazon.com/amazon.de, B&H or ebay.com/ebay.de for about $755/860€ (affiliate links)
Zhong Yi 50mm 0.95 M:
In terms of look of the pictures I prefer it over the aforementioned TTArtisan lens, but it also comes with quite a few compromieses, especially flare resistance and off center sharpness at wider apertures. It is also twice as expensive and has a rather annoying 1.0 m minimum focus distance, so as E-mount user the Brightin Star lens might make more sense at the end of the day.
buy from amazon.com or B&H for $799 (affiliate links)
Conclusion
good

sharpness (portrait distance)

bokeh (short to mid distances)

price

average

correction of longitudinal CA
distortion
build quality/handling
size/weight

not good

high vignetting

flare resistance

Coma correction

no electronic contacts
The thing with f/0.95 lenses is that they are not perfect. Far from it. They suffer from chromatic aberrations, spherical aberration and usually plenty of lens flare issues. This Brightin Star 50mm 0.95 is no different. But this isn't the point. You buy these lenses for the look they give your pictures and what appeals to you here is obviously a personal thing.
In one way the Brightin Star lens is very different from the competition though: it is only half the price of Zhong Yi's and TTArtisan's 50mm 0.95 offerings.
Now the question is: at what distances do you want to use this lens at most of the time? I cannot really recommend the Brightin Star lens if you want to mainly take portraits at full body distance or you want to use it for vehicle shootings. You are better off with some of the competitor's offerings here imho.
But if you mainly want such a lens for half body portraits or other things at a similar distance it is actually doing a good job – no worse than the other 50mm f/0.95 lenses – maybe better. And you will have $400 more in the pocket.
I have reviewed many of the fast 50mm lenses. The best recommendation I can give: have a look at the sample images here and also have a look at images on e.g. Flickr taken with these lenses and go for the one where the rendering appeals to you the most.
You can buy this lens from amazon.com | amazon.de | ebay.com | ebay.de for about $419 (affiliate links)
Sample Images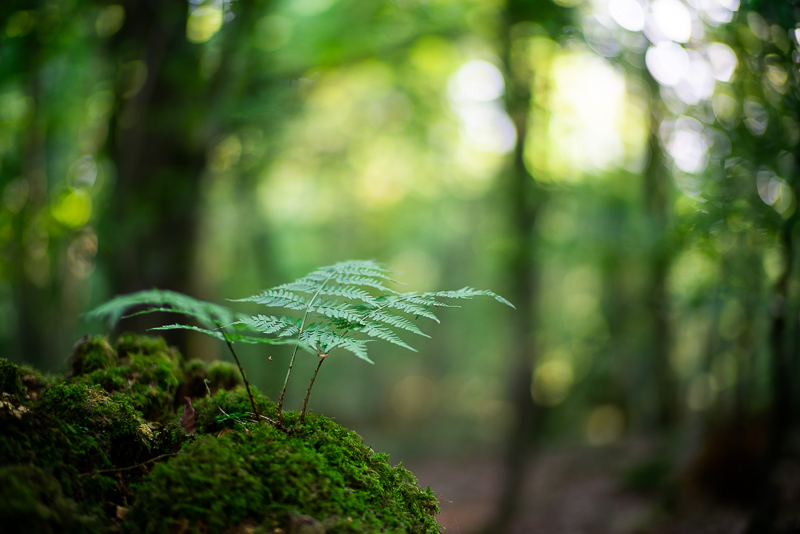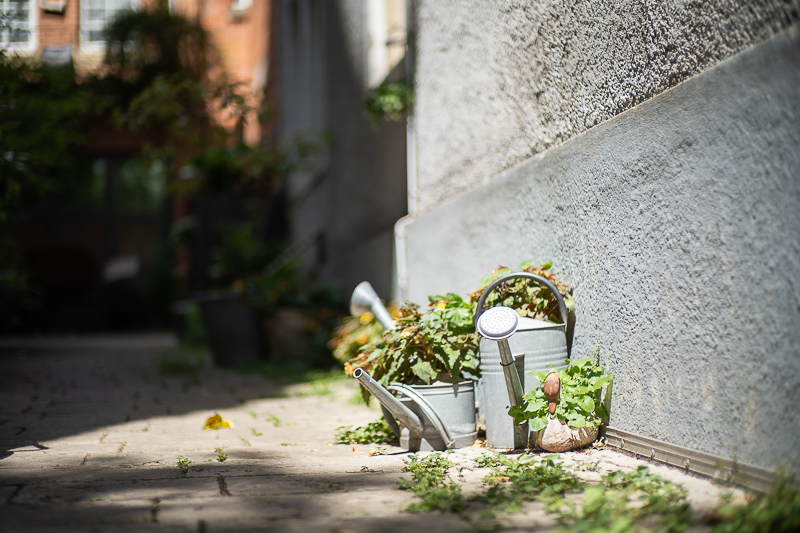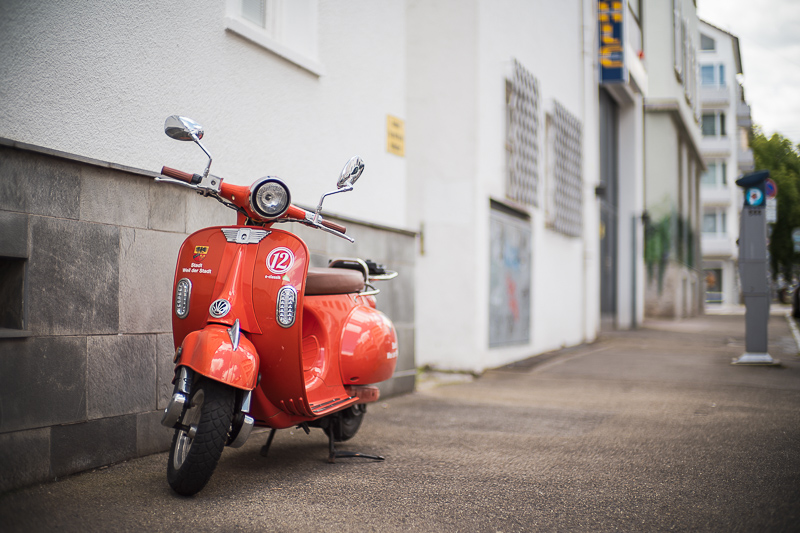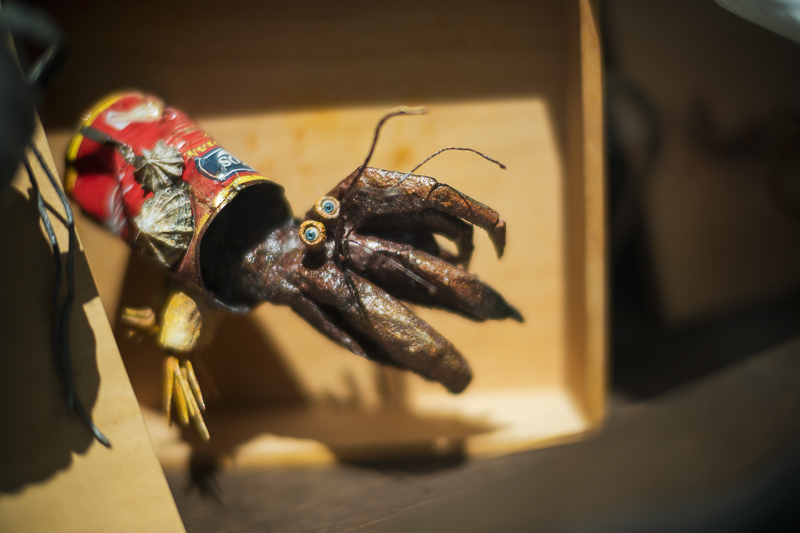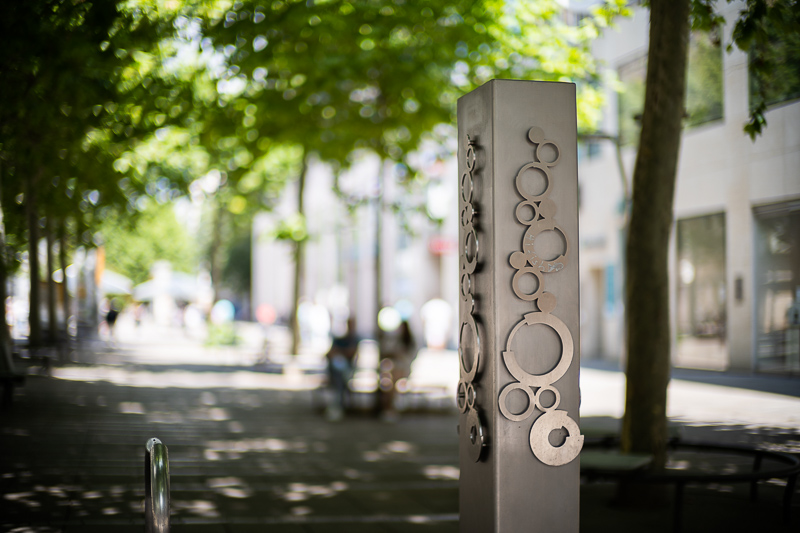 Most of the sample images in this review can be found in full resolution here.
Further Reading
Support Us
Did you find this article useful or just liked reading it? Treat us to a coffee!


via Paypal
The following two tabs change content below.
My name is Bastian and I am your expert here when it comes to ultra wide angle lenses, super fast portrait lenses (ranging from a 50mm f/0.95 to a 200mm f/1.8) and I also have reviewed way too many 35mm lenses. Don't ask me anything about macro or wildlife shooting though.