Introduction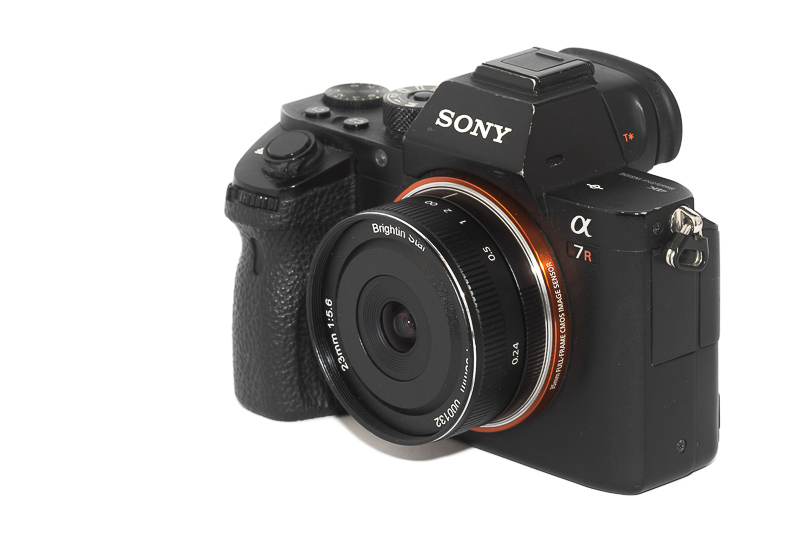 I always think we need more Pancake lenses, but except for the Samyang 24mm 2.8 and the recently reviewed TTArtisan 50mm 2.0 we didn't get that many options in the Sony FE world yet. The latest addition is this Brightin Star 23mm 5.6. The first odd thing to notice: it is a fixed aperture lens, so it is always f/5.6 and cannot be stopped down further.
Can it still be a viable addition to your kit? Let's find out…
Sample Images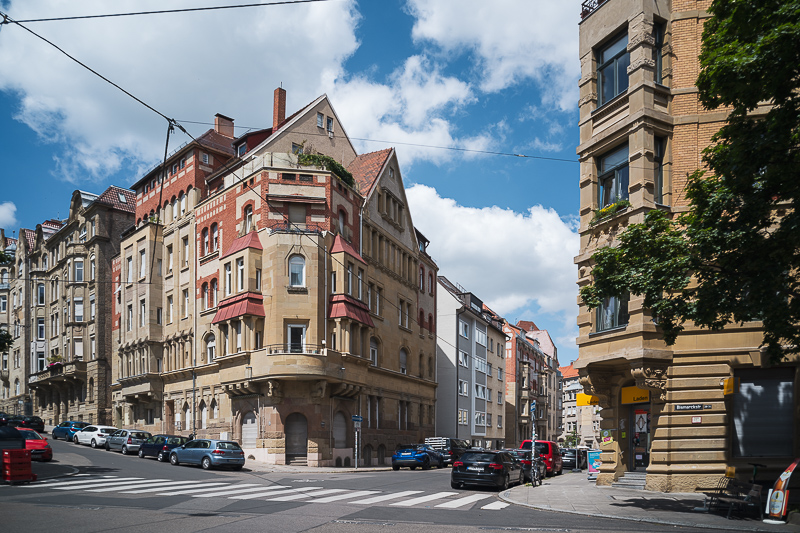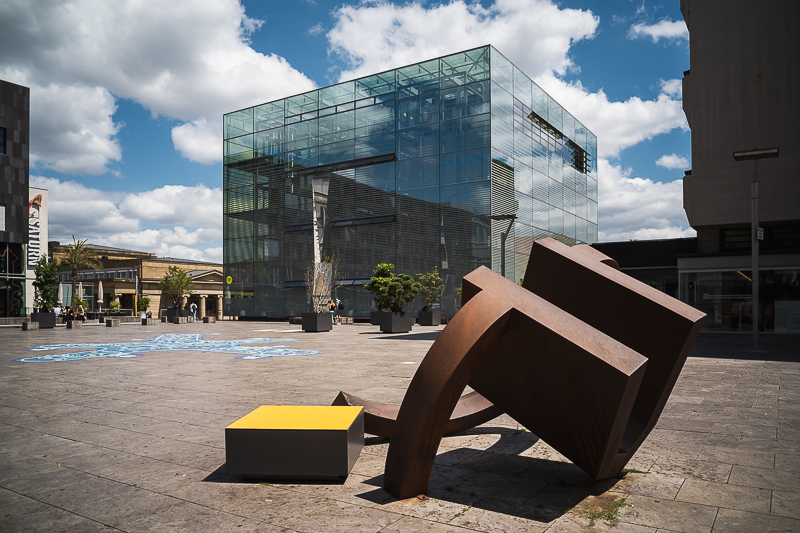 You can find most of the sample images in full resolution here.
Specifications
The Brightin Star is a one of a kind lens. Its full specifications are:
Diameter: 57 mm
Field of view: 83.3° (diagonally)
Length: 24 mm
Weight: 118g (without caps)
Filter Diameter: 55 mm
Number of Aperture Blades: –
Elements/Groups: 5/4

Close Focusing Distance: 0.25 m

(measured: 0.29 m)

Maximum Magnification: 1:9.2 (measured)
Mount: Sony E
You can buy this lens from Amazon.com | ebay.com (affiliate links) and the price is $98
Disclosure
The Brightin Star 23mm 5.6 was kindly provided free of charge by Brightin Star for reviewing purpose for a duration of 4 weeks.
Handling/Build quality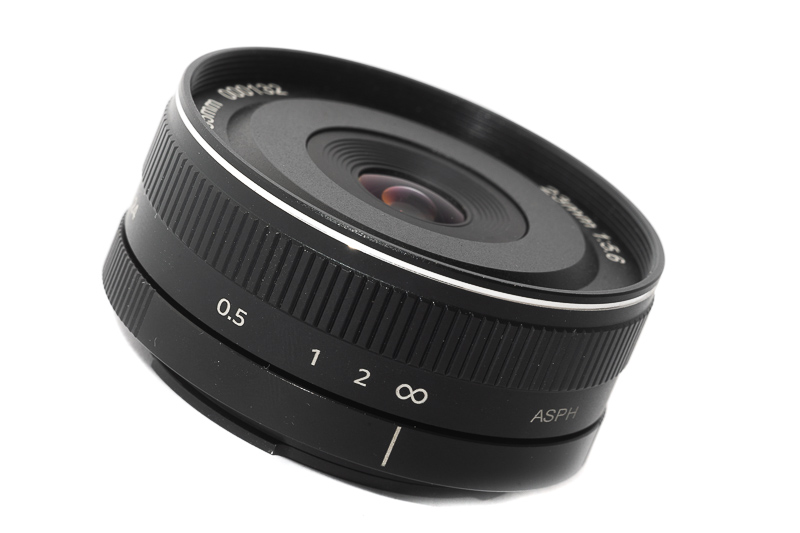 This will probably be the shortest handling chapter yet. The Brightin Star 23mm 5.6 is a unit focus lens and when focusing you just rotate the whole front part of the lens. This means using polarizers is a little less fun as the front element with polarzier will rotate when focusing.
The focus ring has markings for 0.24, 0.5, 1, 2 meter and infinity. The markings all seem to be simply printed, not engraved and filled with paint. The resistance of the focus ring is also a bit on the stiff side, as was already the case for the Brightin Star 50mm 0.95.
When looking at the lens from the rear you see the exposed helicoid with grease. Dust and other debris is easily collected here. You can also see there are no electronic contacts to communicate with the camera. There was also no lens hood included in the package and I am not aware of an official one.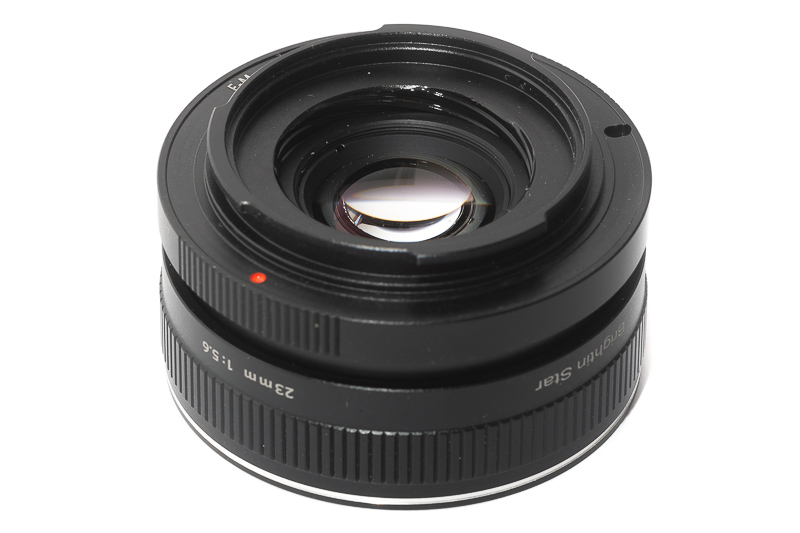 Vignetting
Light falloff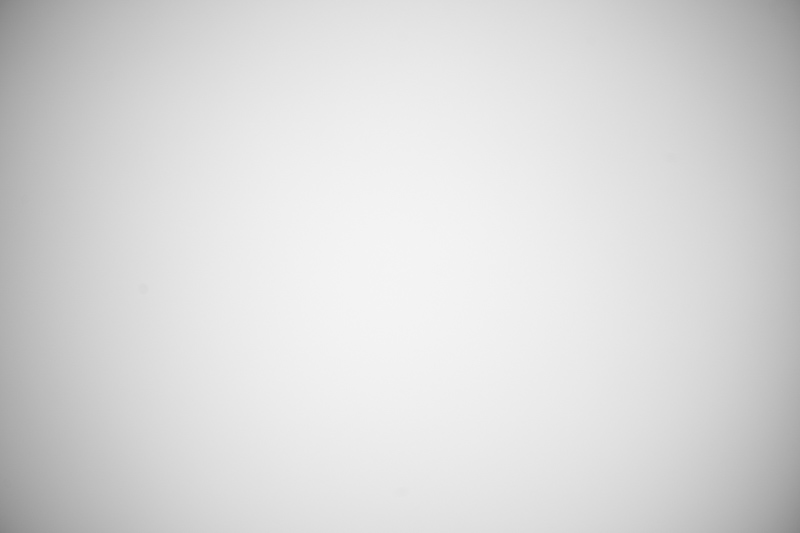 Compact lenses usually show high vignetting figures and this Brightin Star 23mm 5.6 is no exception as I measure 2.6 EV corner shading.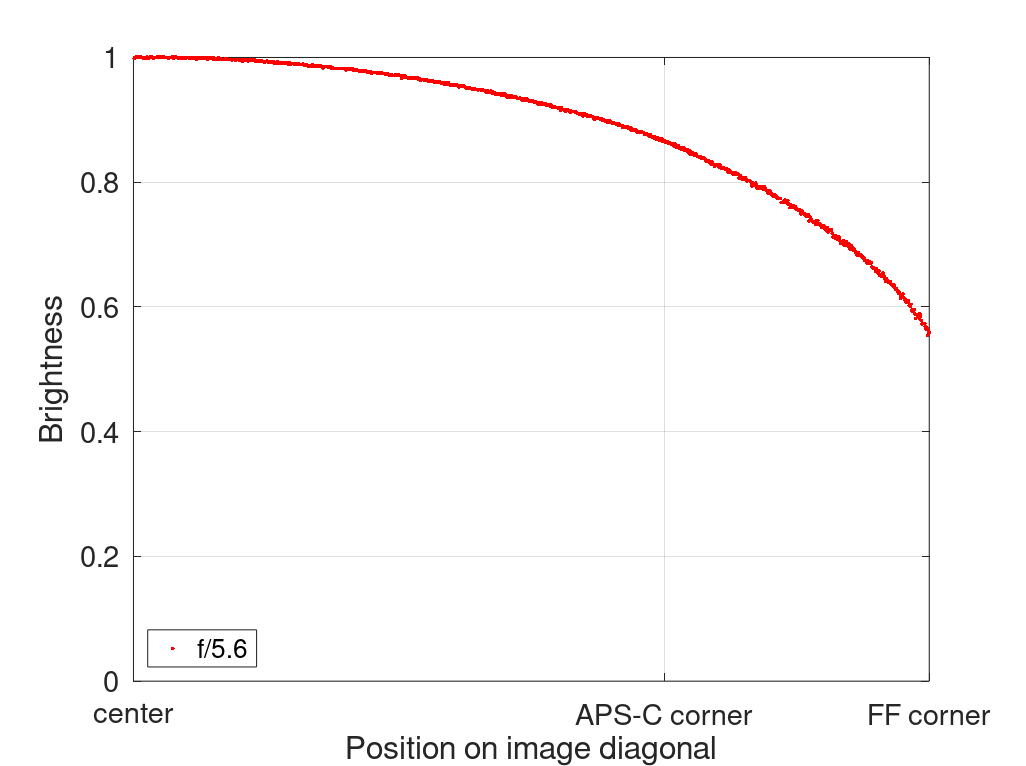 It is recommended to have a look at this article first to get an idea how this brightness graph works.
Color cast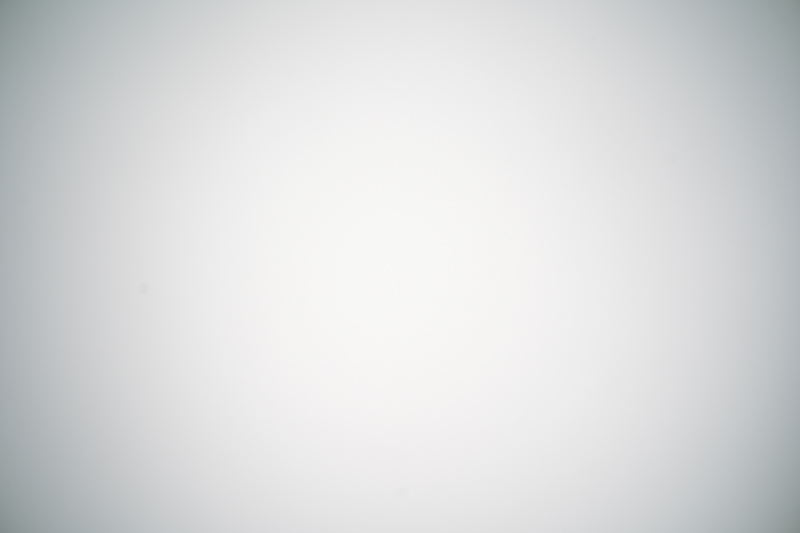 Some wide angle lenses, especially very small ones, show a bit of a color cast towards the corners, the Brightin Star 23mm 5.6 is one of these lenses. With evenly lit or mostly white subjects you can easily spot a green color cast in the corners.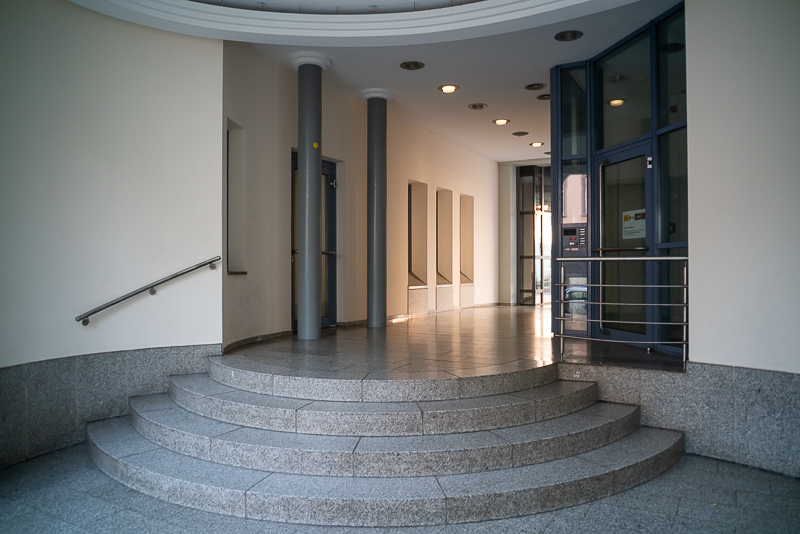 You can check out my article How to: Correcting Color Cast in Lightroom where I explain different methods to fix this.
Sharpness
infinity

(42mp Sony A7rII)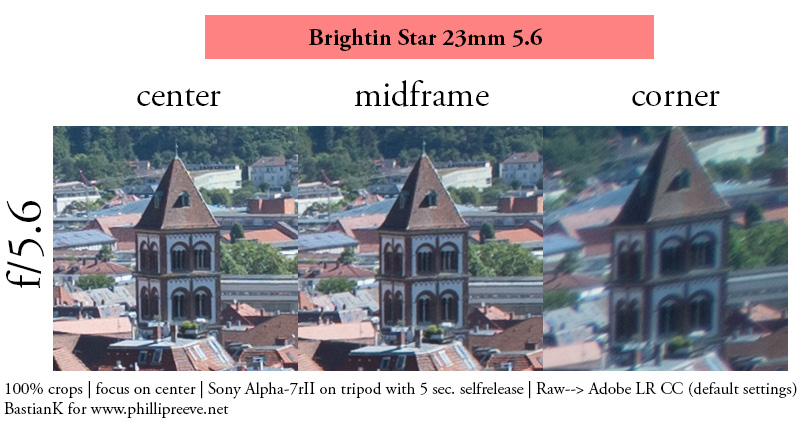 For a slow fixed aperture wide angle lens the one thing that would be important to me is across frame sharpness at infinity. Unfortunately the performance is not that great here. You can also have a look at the full size samples to get a better idea.
Sharpness close (0.3 m 1:9.2)
Surprisingly at close distances the performance is really good, not only in the center of the frame, but it looks to be really flat field with great performance right into the corners. Interesting design decision.
Flare resistance
After good infinity sharpness the second most important thing in a fast fixed aperture wide angle lens would be good flare resistance. 
Sun outside frame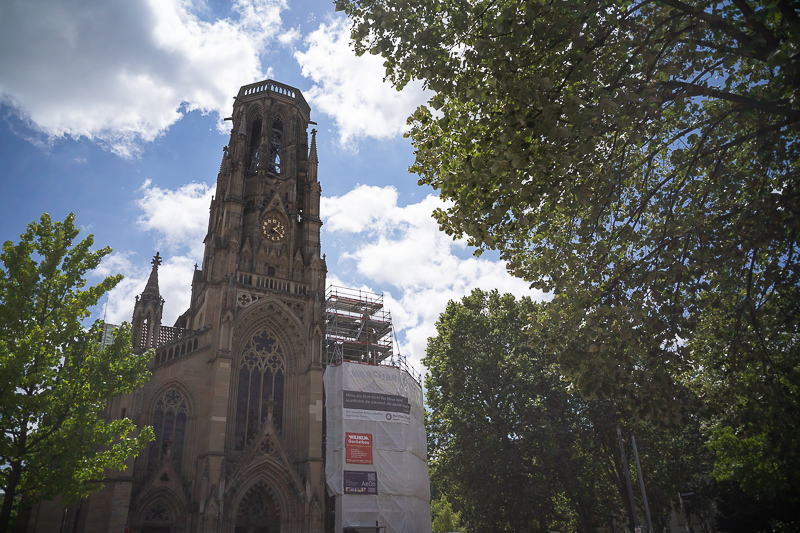 As can be seen from the picture above a light source outside the frame may create severe issues with veiling flare running across most of the frame. Maybe a hood could help here.
With most lenses there is also a very specific position close to the corner of the frame that will lead to a huge flare and the Brightin Star 23mm 5.6 is no exception. Unfortunately there are several positions where something like this can happen here.
Sony A7III | Brightin Star 23mm 5.6
Sun inside frame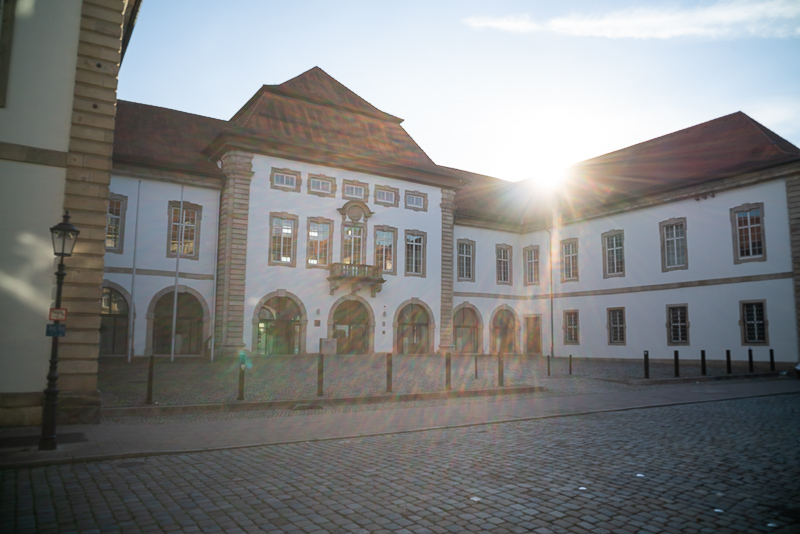 With a strong light source inside the frame we unfortunately also see internal reflections.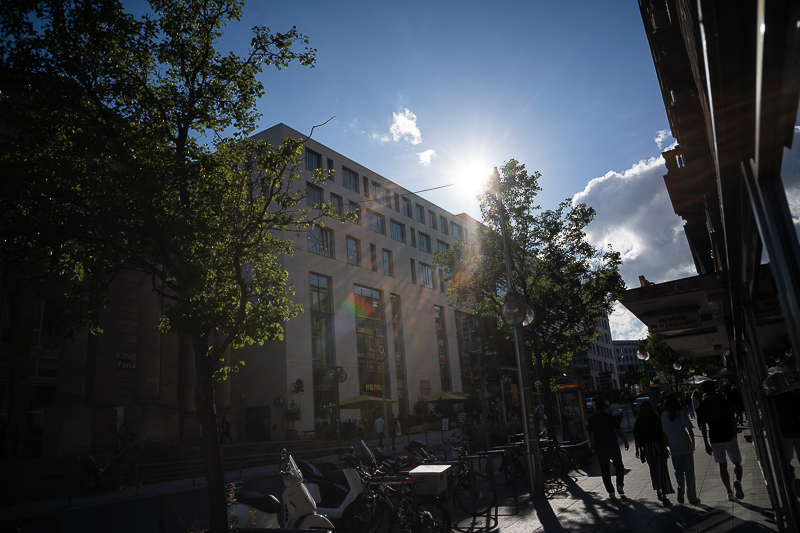 Considering the maximum aperture of f/5.6 I would have hoped for a better performance here. Considering this is a fixed aperture lens it would have been mandatory to be better.
Coma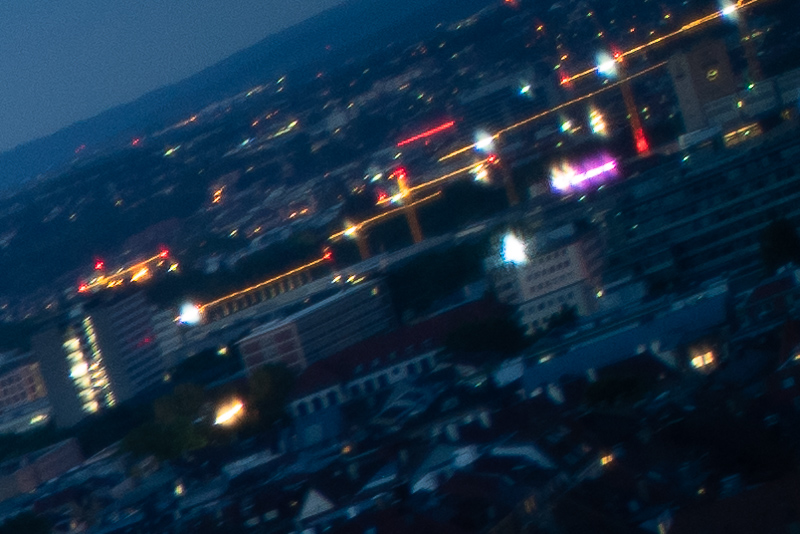 Coma is a common problem in fast wide angle lenses, but already the small 28mm f/5.6 lenses had issues here and same is true for the Brightin Star 23mm 5.6 as well. Unfortunately we cannot improve the situation by stopping down here.
Distortion
Sony A7III | Brightin Star 23mm 5.6
The Brightin Star 23mm 5.6 shows a noticeable amount of barrel distortion which is also a bit wavy. There is no profile in Lightroom available, but dialing in +5 is doing a reasonably good job of correcting this.
Sunstars
This is a fixed aperture lens with round opening, so no sunstars.
Chromatic aberration
lateral
The amount of lateral CA is low, but the border/corner sharpness is also lacking, so even after correction these areas don't exactly look good anyway.
longitudinal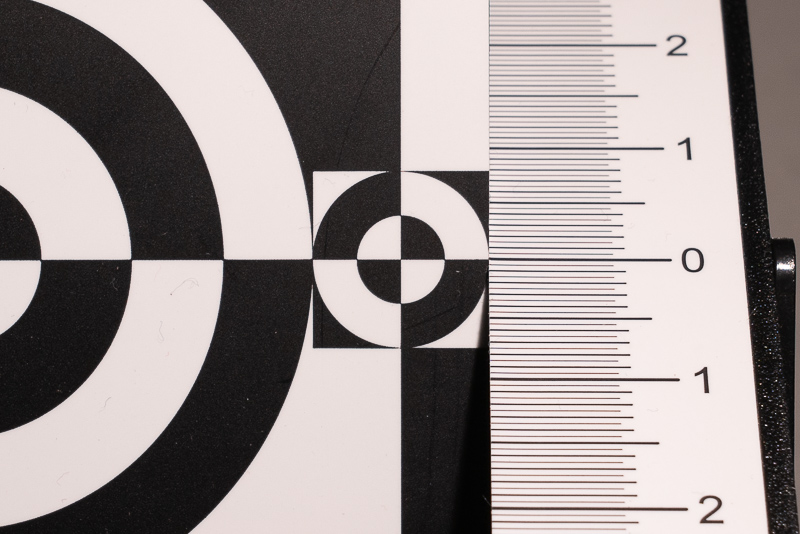 Due to the maximum aperture being f/5.6 you will only very rarely find longitudinal CA in your pictures. Purple fringing is also not really an issue.
Alternatives
Samyang 24mm 2.8 AF:
Phillip reviewed this one and said it is a lens with many compromises, but next to this Brightin Star lens it doesn't exactly look like that. Without its lens hood the Samyang is only slightly bigger but half the weight and features not only an aperture diaphragm but also a more sophisticated optical design and even AF.
I strongly recommend to pay the premium and get this Samyang lens if you are looking for a compact option in this focal length range and you are on a budget.
buy from Amazon.com | Amazon.de | ebay.com | ebay.de | B&H for $199 (affiliate links)
MS-Optics 24mm 2.0 Aporia:
The MS-Optics 24mm 2.0 is much smaller and light, yet it is a whopping 3 stops faster and even features an aperture diaphragm. It is also an exotic/expensive lens with a few notable quirks and certainly not for everyone.
buy from ebay.com for ~$1200 (affiliate links)
Voigtländer VM 21mm 3.5 Color-Skopar:
The Voigtländer VM 21mm 3.5 Color-Skopar is a small, well balanced modern wide angle lens. Even though it is small in absolute terms it starts to look a bit big compared to the Brightin Star 23mm 5.6 lens reviewed here, but it is noticeably faster, shows better flare resistance and does of course come with an aperture diaphragm.
buy from CameraQuest | B&H | Robert White | amazon.com | ebay.com for $799 (affiliate links)
7Artisans 35mm 5.6 Wen:
The focal length is different but it shares the minimum focus distance of 0.3 m and the fixed aperture. I haven't reviewed this one.
buy from amazon.com | ebay.com | ebay.de | B&H new for $138 (affiliate links)
Conclusion
good

size/weight

price

CA correction

average

vignetting (for a pancake)
distortion
handling (rotating front element)

not good

corner sharpness (infinity)

Green color cast in the corners

flare resistance
Let me first say, I think there is a market for a tiny and affordable yet slow wide angle lens in the E-mount world – even if it was fixed aperture. I often travel with a fast 35mm as my main lens and a small lens like that, less than 200g, would surely come in handy for the shots where I would like to go wider.
Is the Brightin Star 23mm 5.6 that lens? Unfortunately not. The rather basic mechanical construction, the fixed f/5.6 aperture and the high vignetting I might have been able to accept when dealing with a super small wide angle lens for ~$100.
But what will a slow wide angle lens be used for most of the time? Landscape or architecture pictures. And for that I want decent across frame performance at infinity which the Brightin Star lens doesn't deliver. Have a look at the sharpness section or my full resolution sample pictures to see for yourself.
What is also interesting: in my testing I found this lens to be free of field curvature and showing great across frame performance at the minimum focus distance. It simply does not make sense to me.
You can buy this lens from Amazon.com | ebay.com (affiliate links) and the price is $98
Sample Images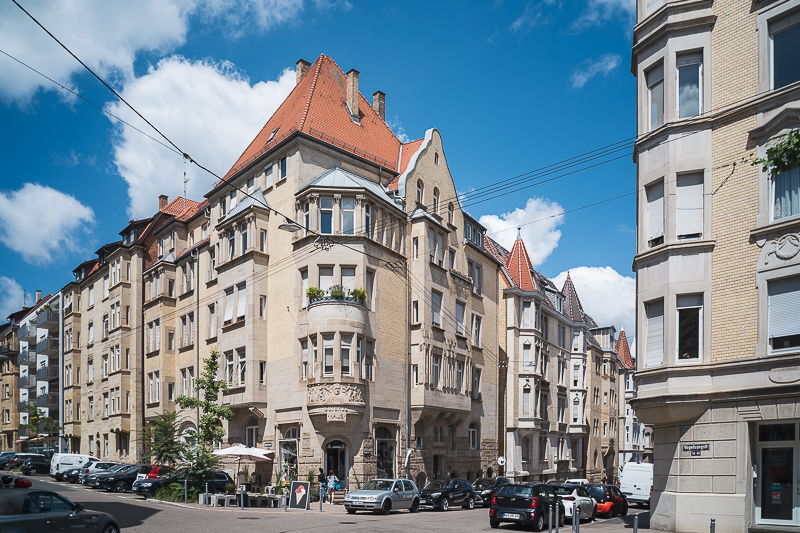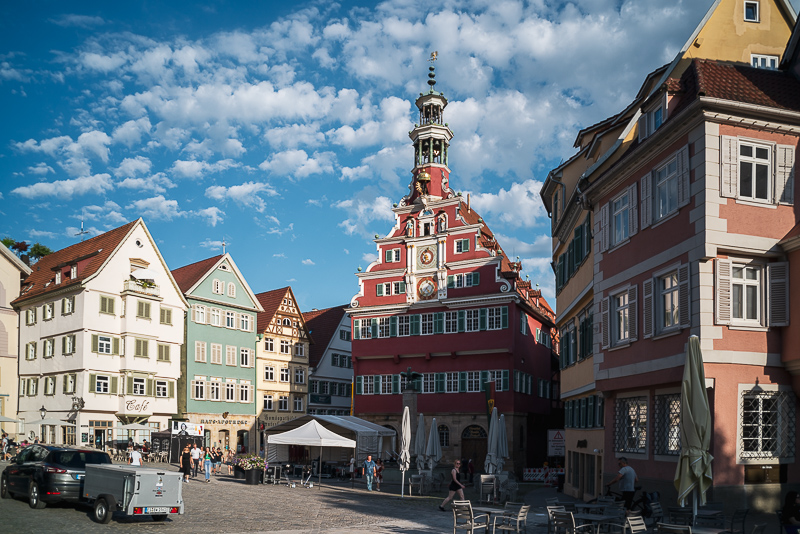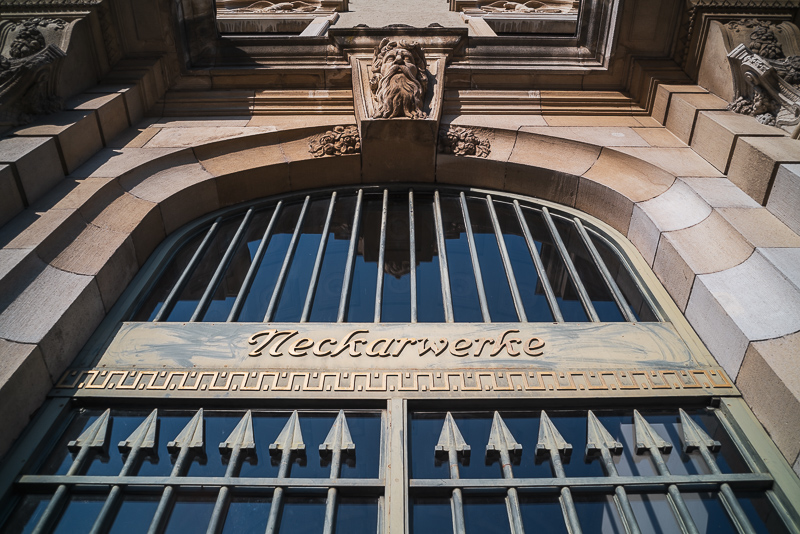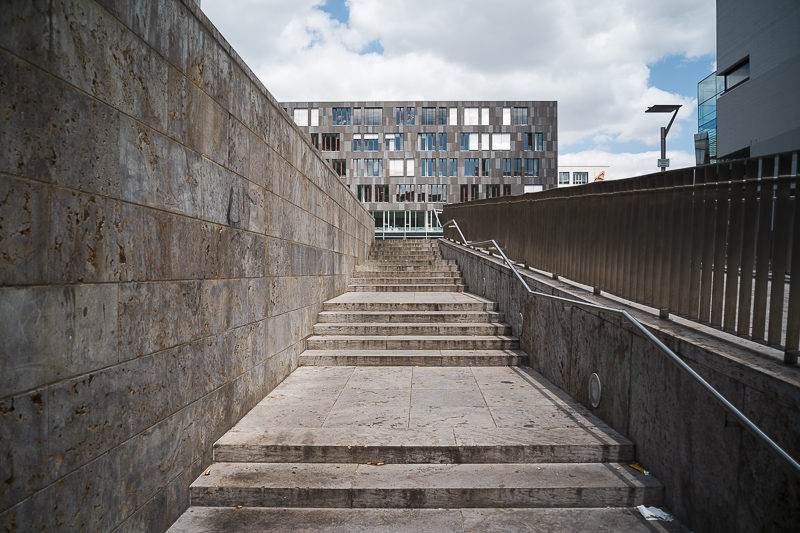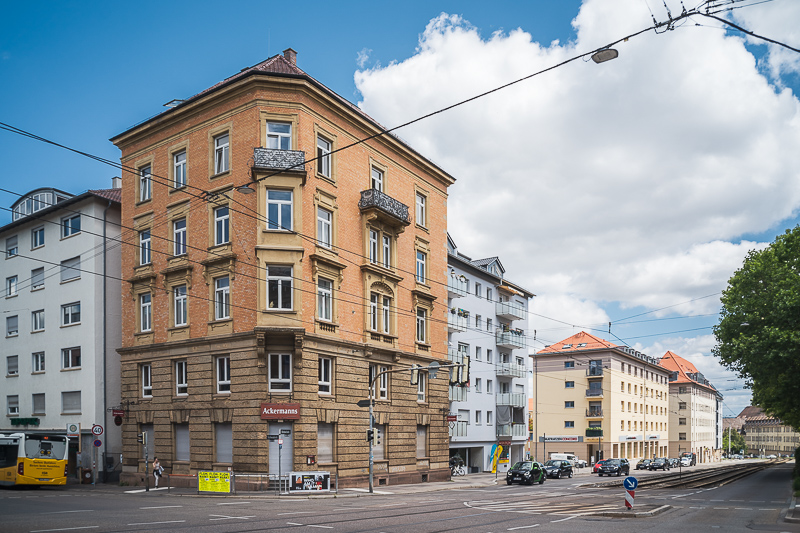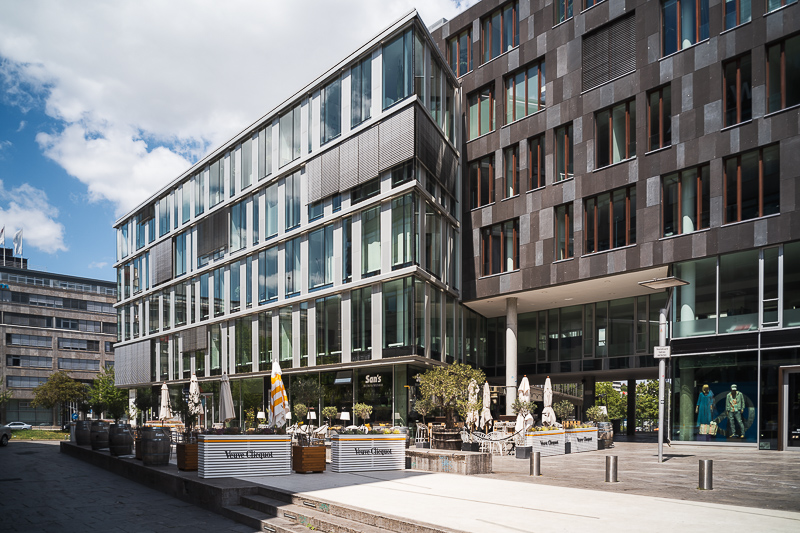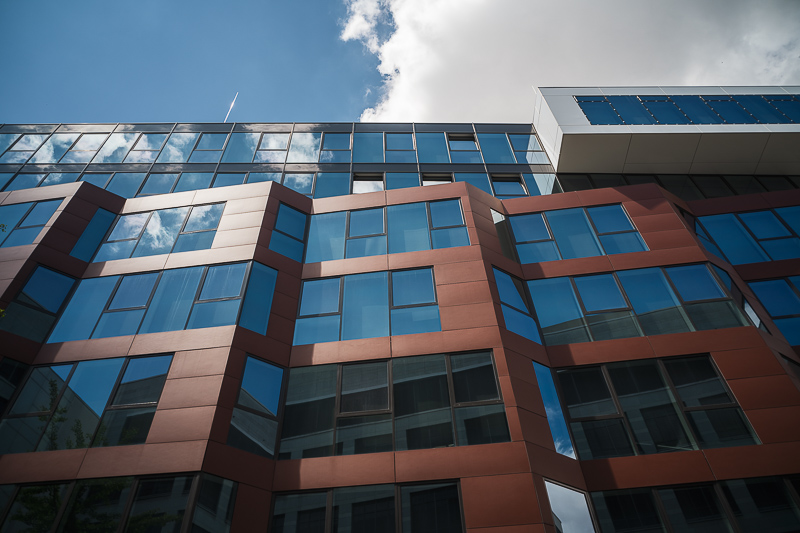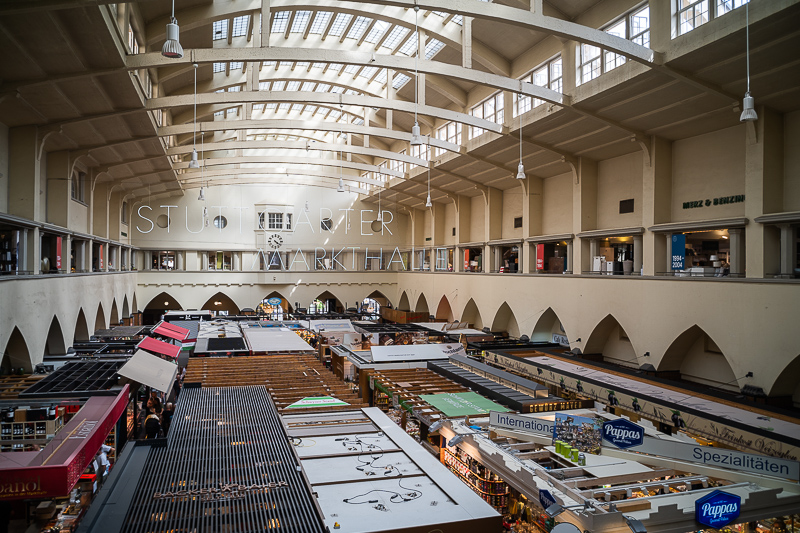 You can find most of the sample images in full resolution here.
Further Reading
Support Us
Did you find this article useful or just liked reading it? Treat us to a coffee!


via Paypal
The following two tabs change content below.
My name is Bastian and I am your expert here when it comes to ultra wide angle lenses, super fast portrait lenses (ranging from a 50mm f/0.95 to a 200mm f/1.8) and I also have reviewed way too many 35mm lenses. Don't ask me anything about macro or wildlife shooting though.